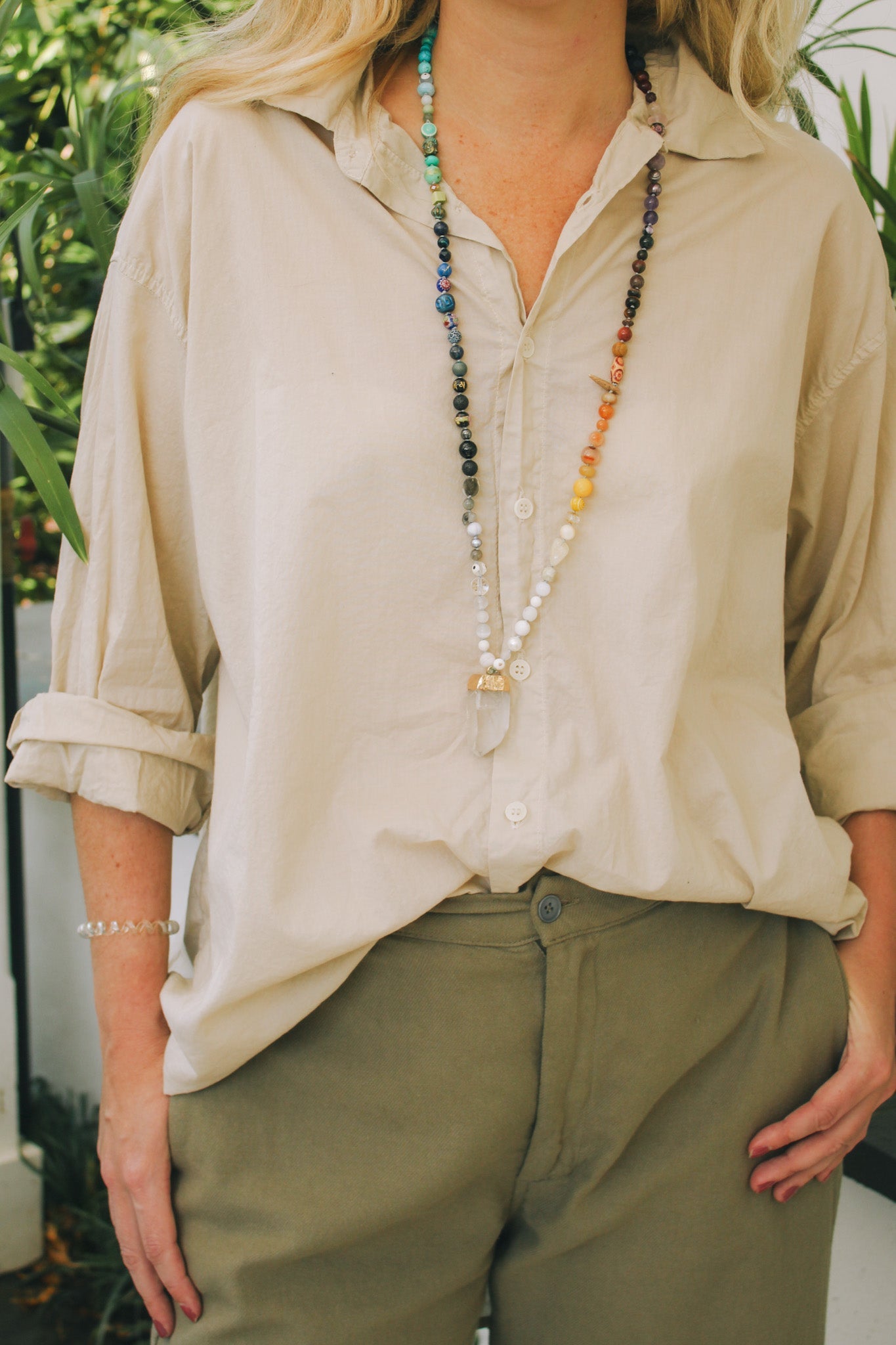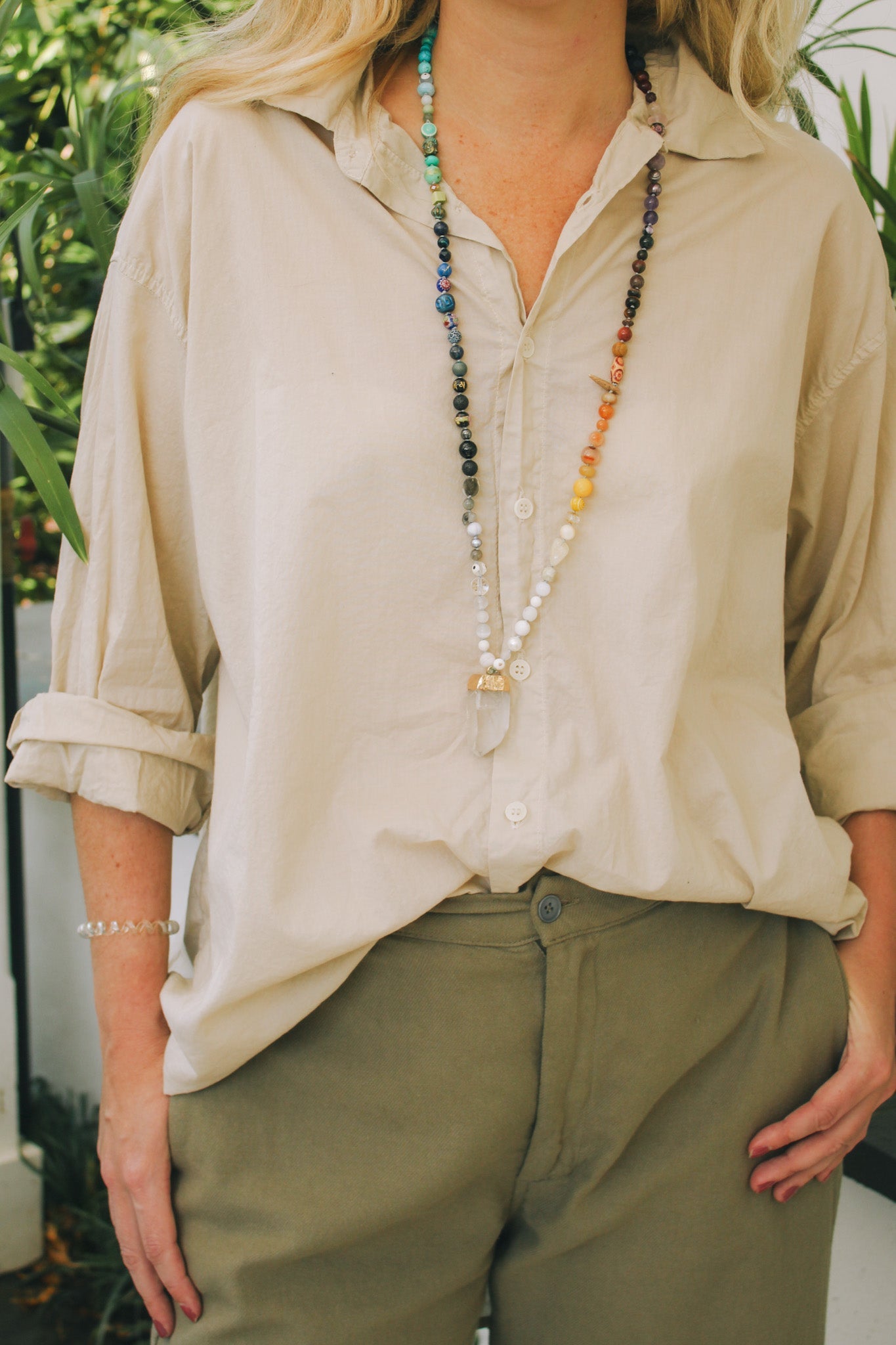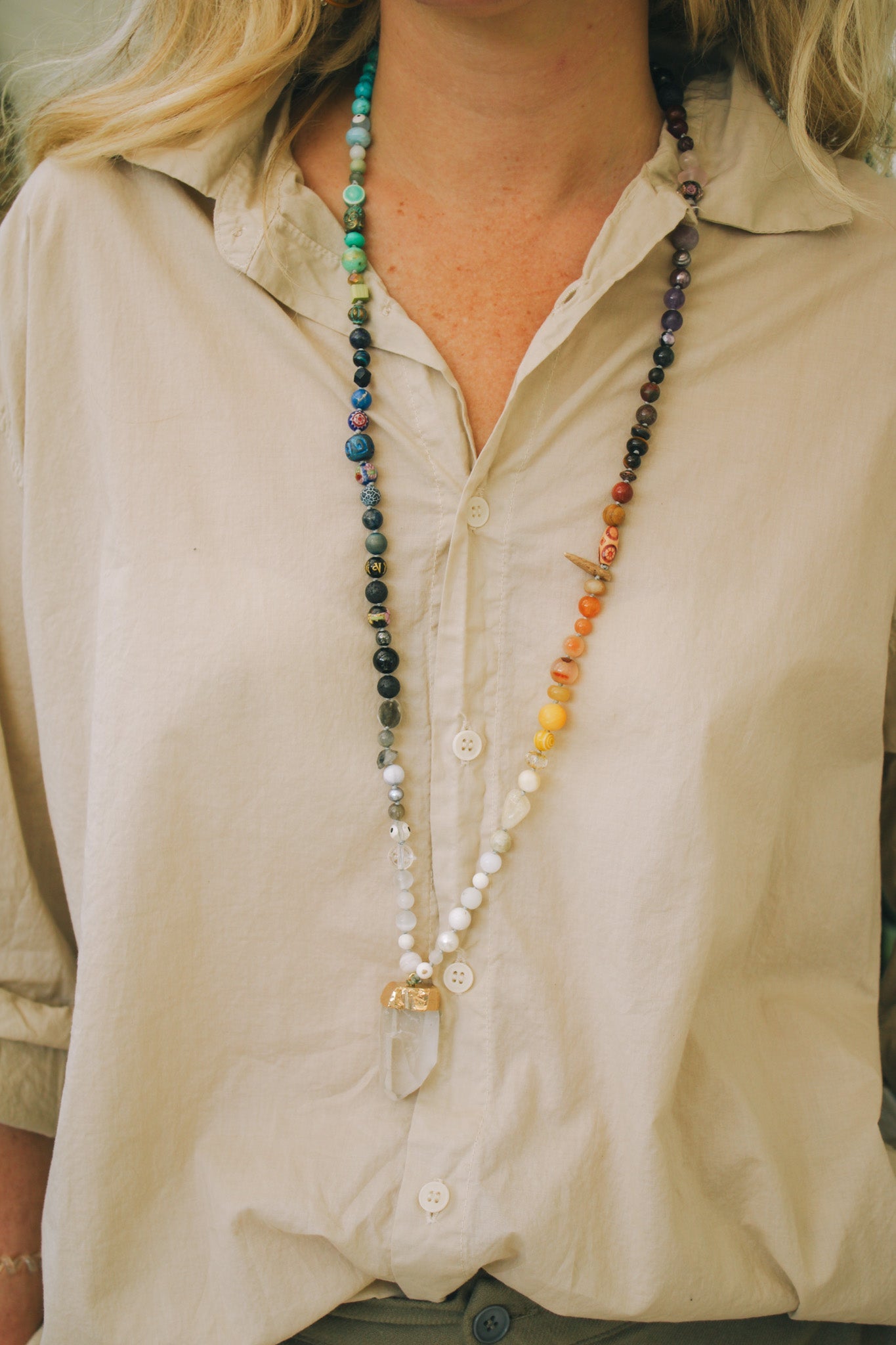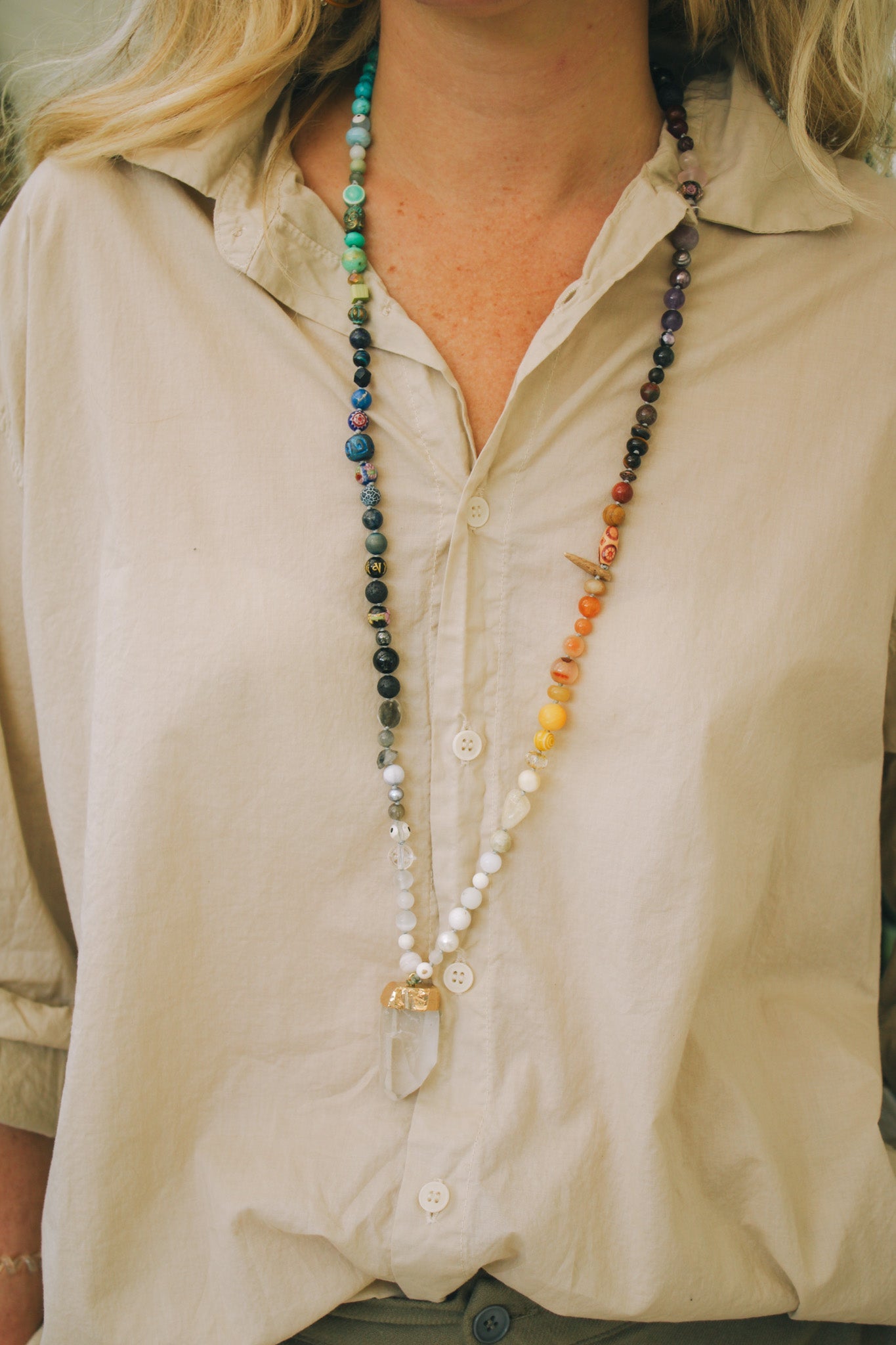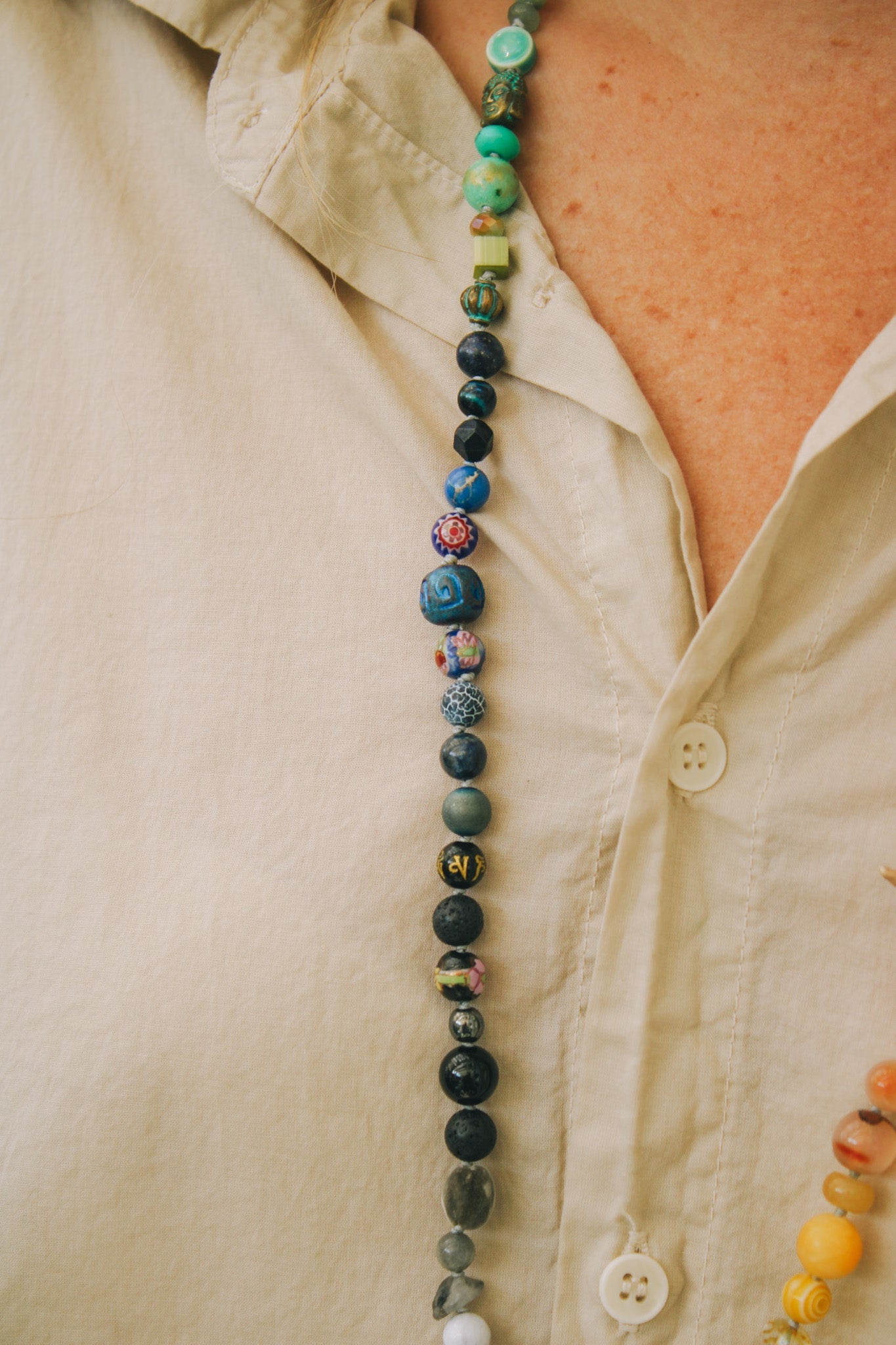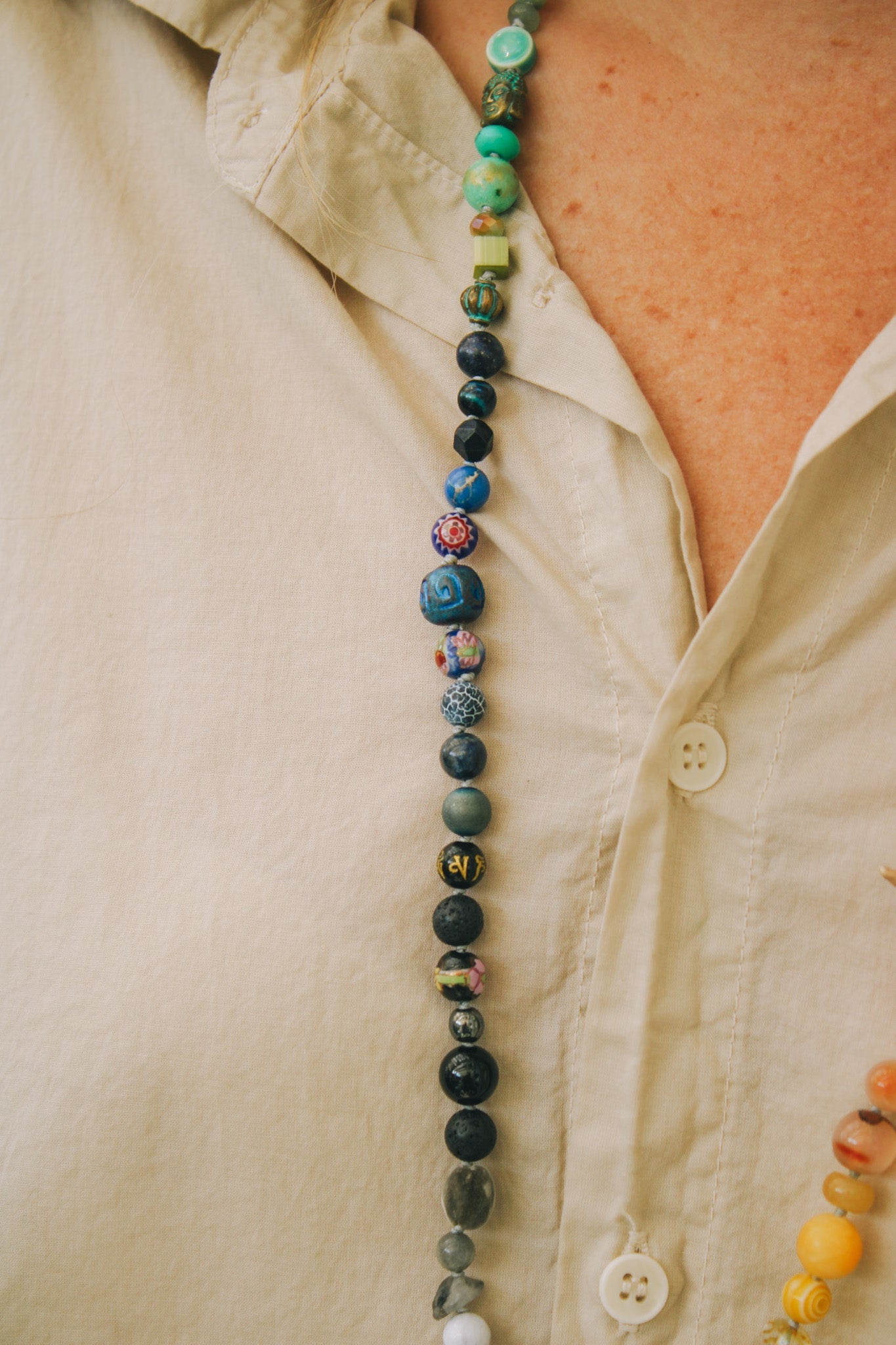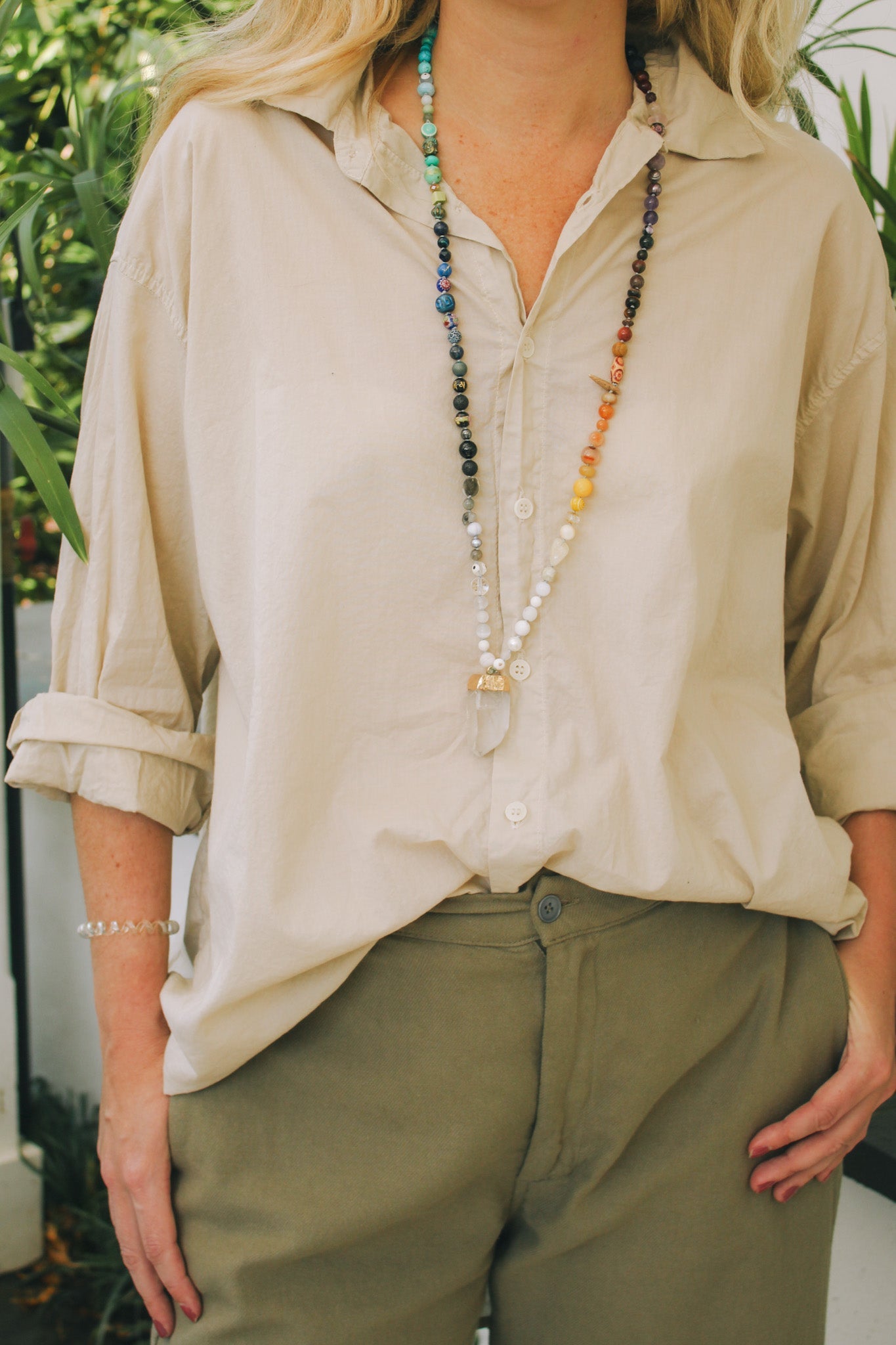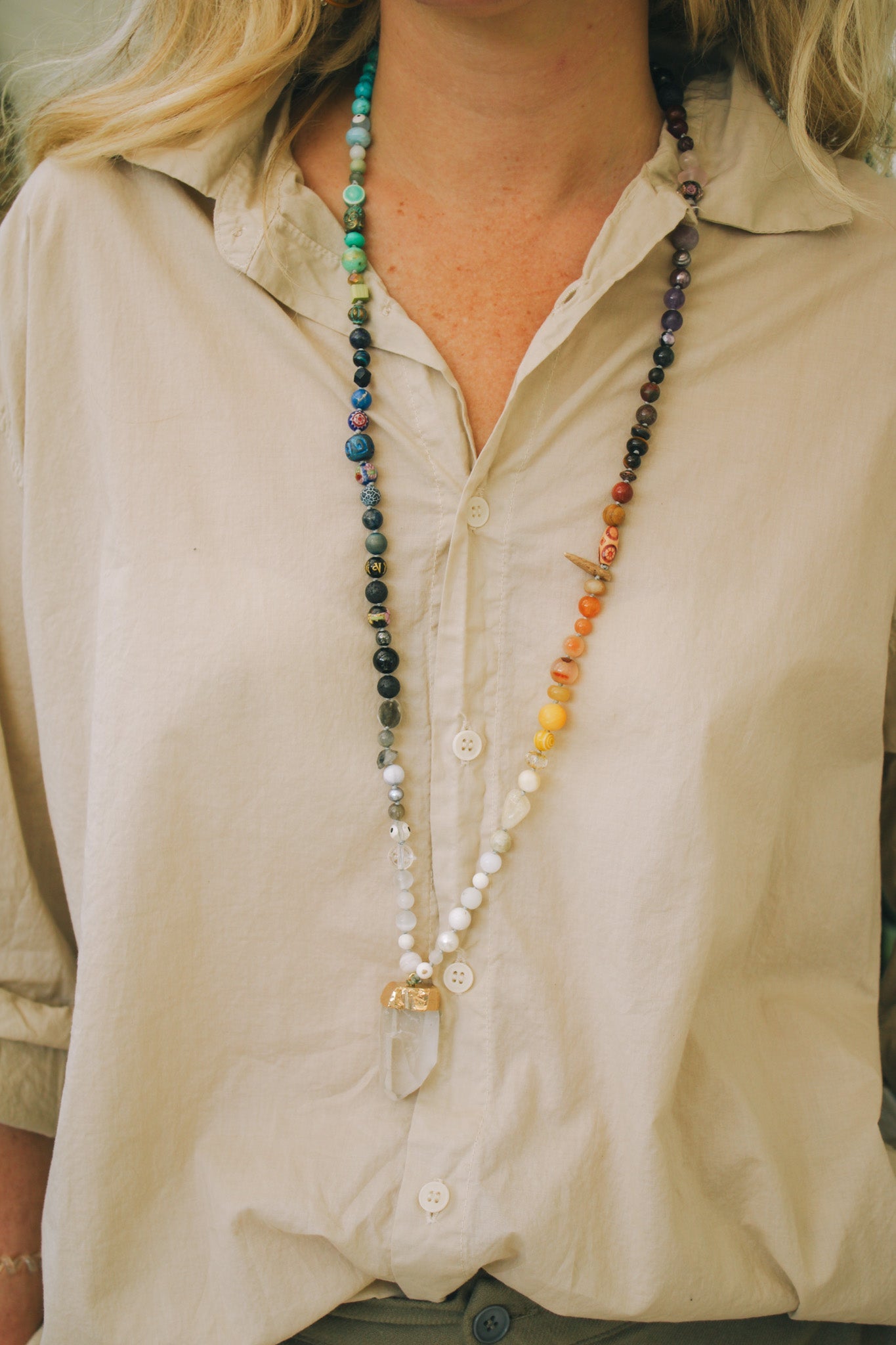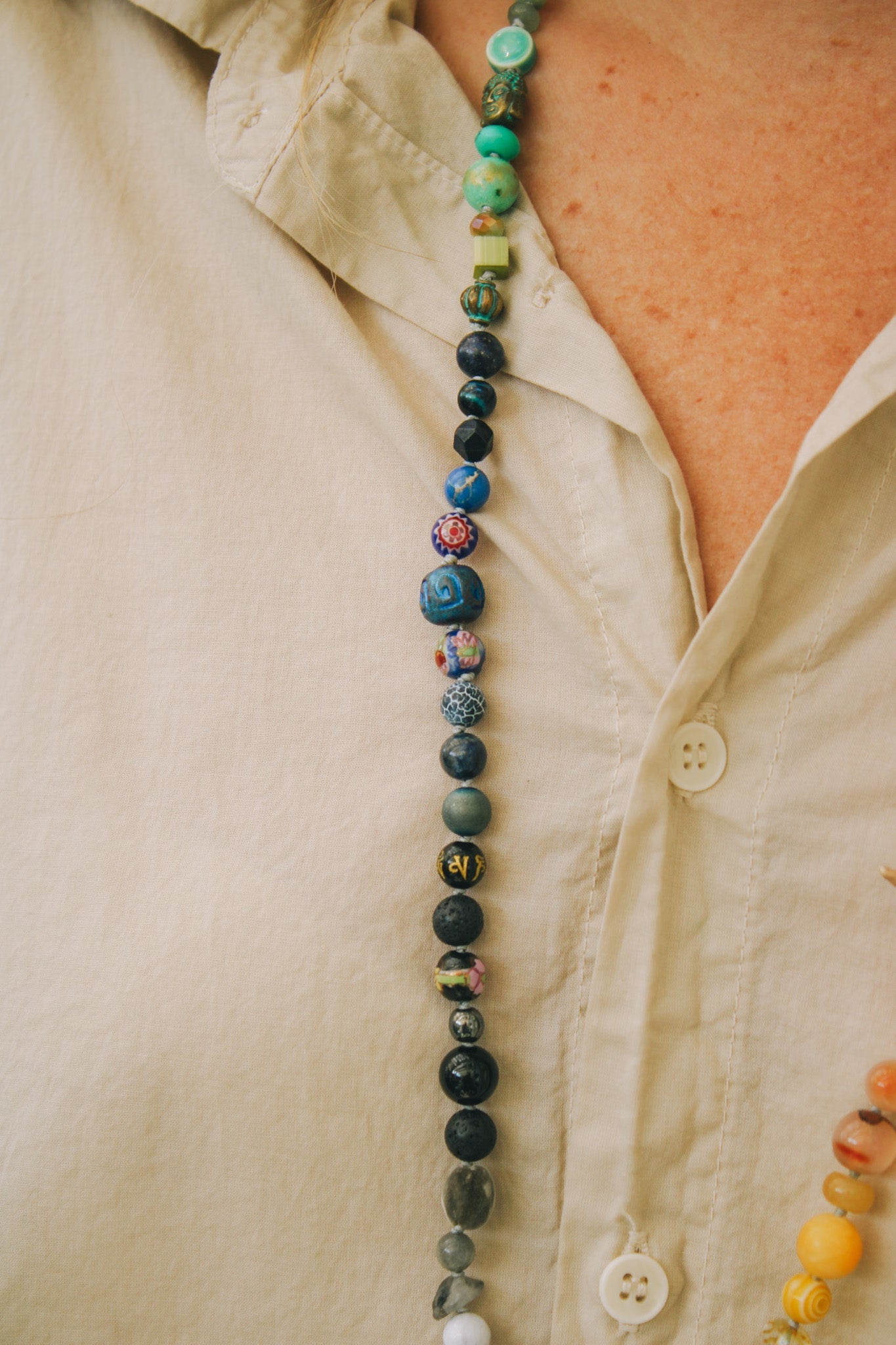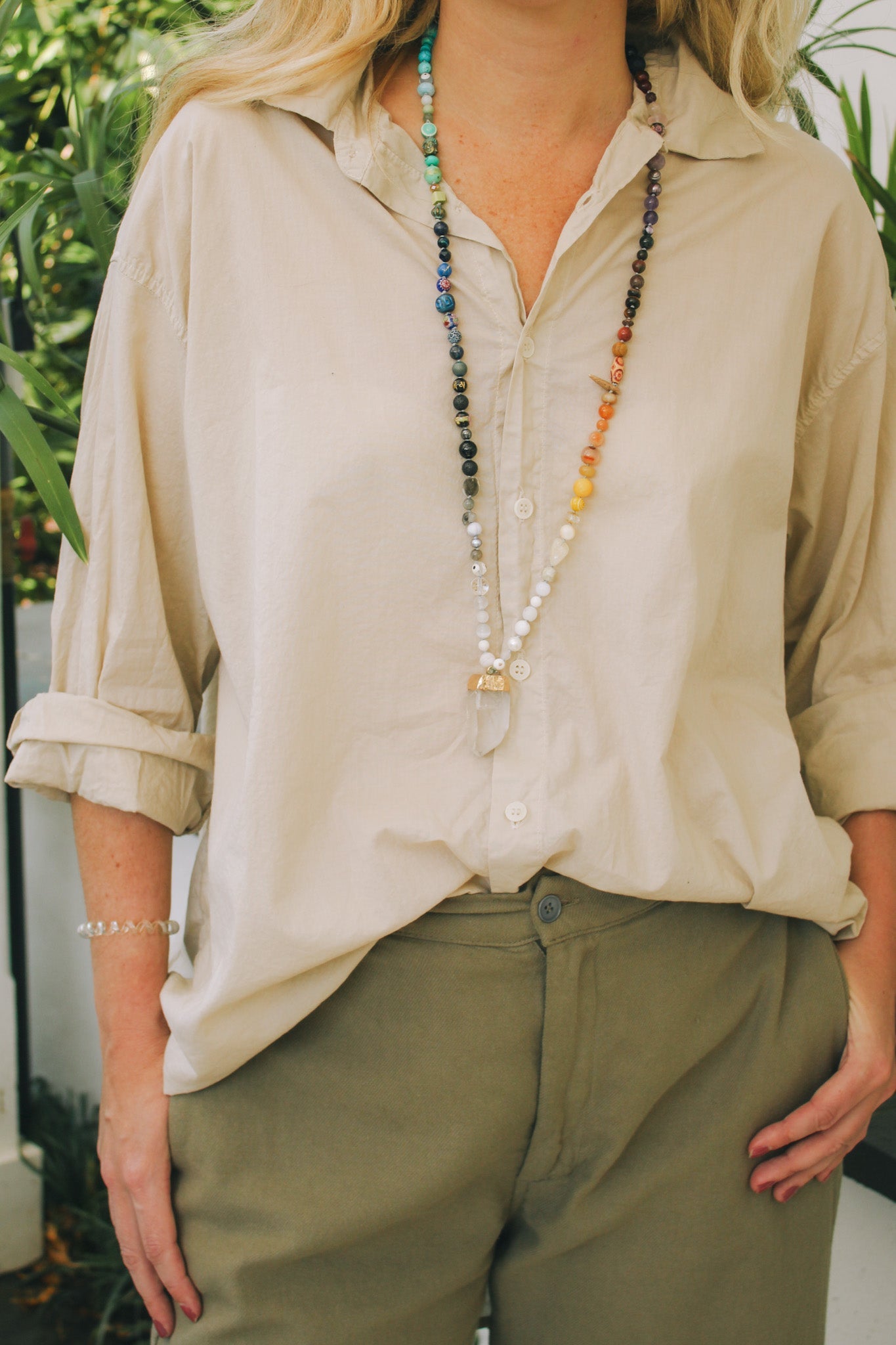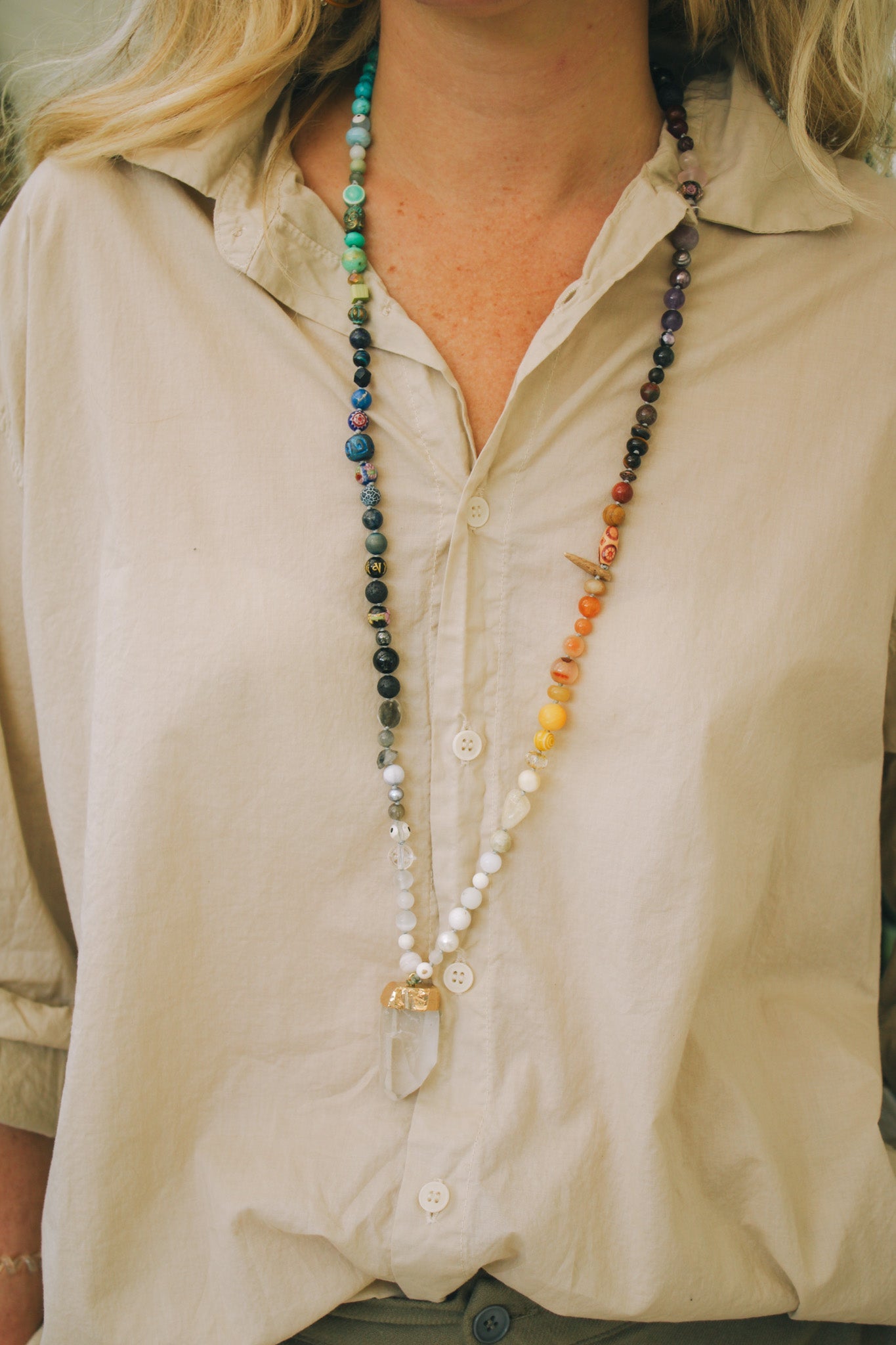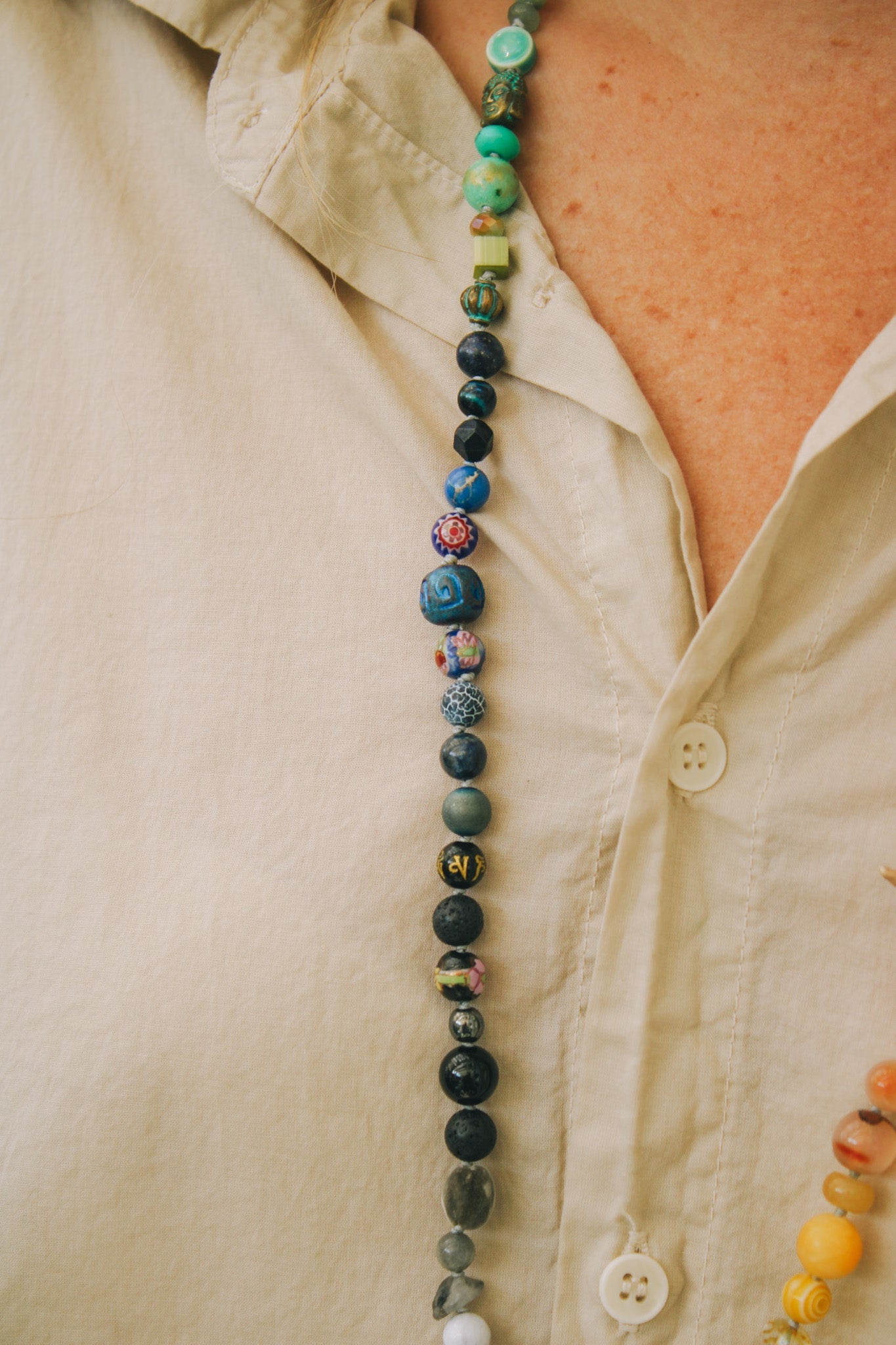 The Travel Mala (2 Crystals)
Meant to accompany you on all your adventures, and provide you with glamour. The Travel Mala from Tailfeather Designs features a beautiful array of various kinds and colors of glass beads, shells, and gems hand-knotted on silk cording with a single crystal pendant placed in the center. 
Various precious and semi-precious gems are collected from all over the world and intentionally placed in an ombre style and knotted. Guru bead and tassel are available in various different options. Each Mala takes 3-5 hours to assemble as it is intentionally crafted as a reminder of gypset travel adventures. Every necklace is unique with bead, shells, and seeds from different parts of the world and is unique and one of a kind.
Measurements: 39" in length
Materials: Clear Quartz, Black Tourmaline, Glass Beading, Shell, Gems, Gold Fill detail, Silk Cording
Handmade in New York