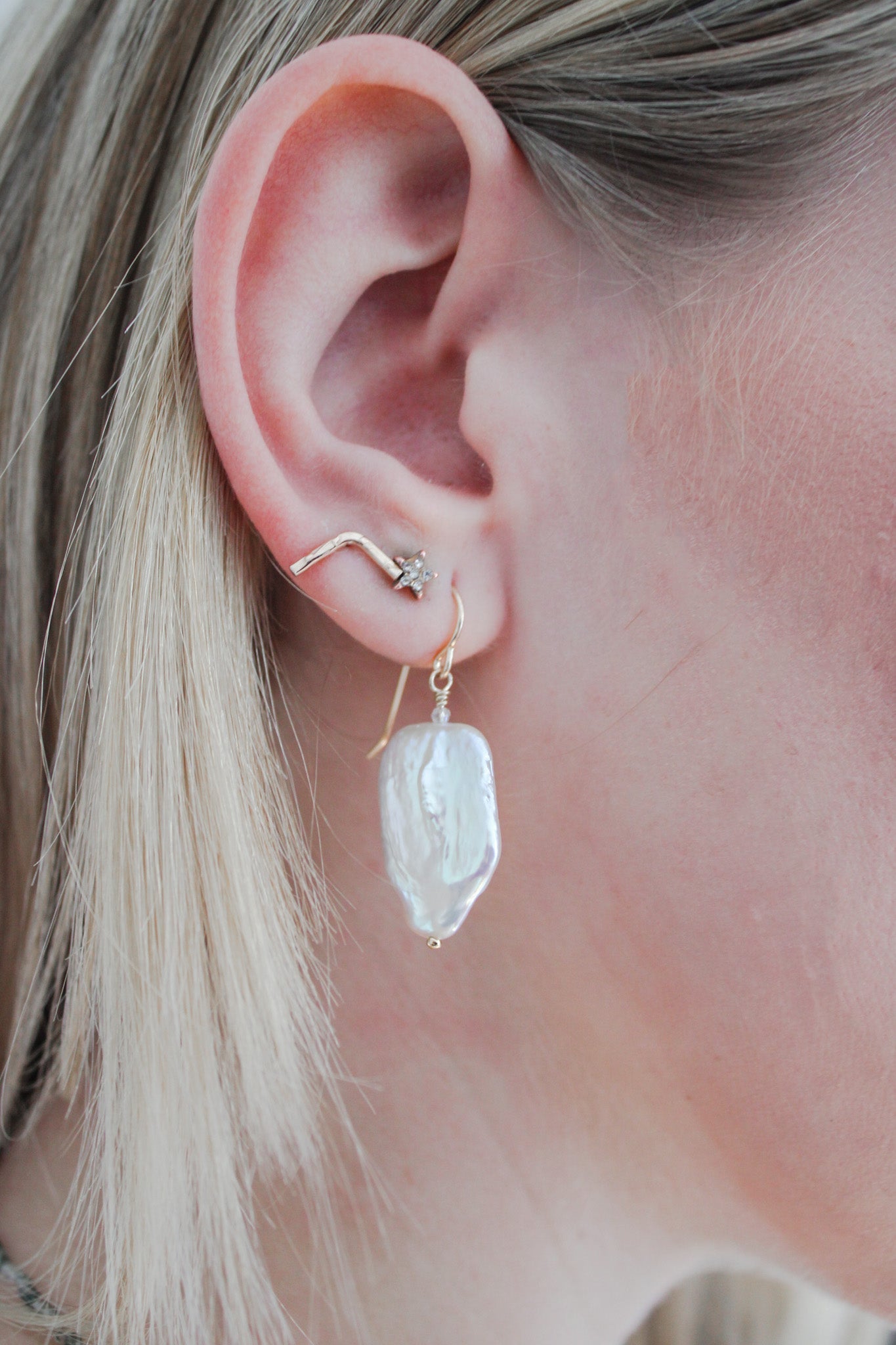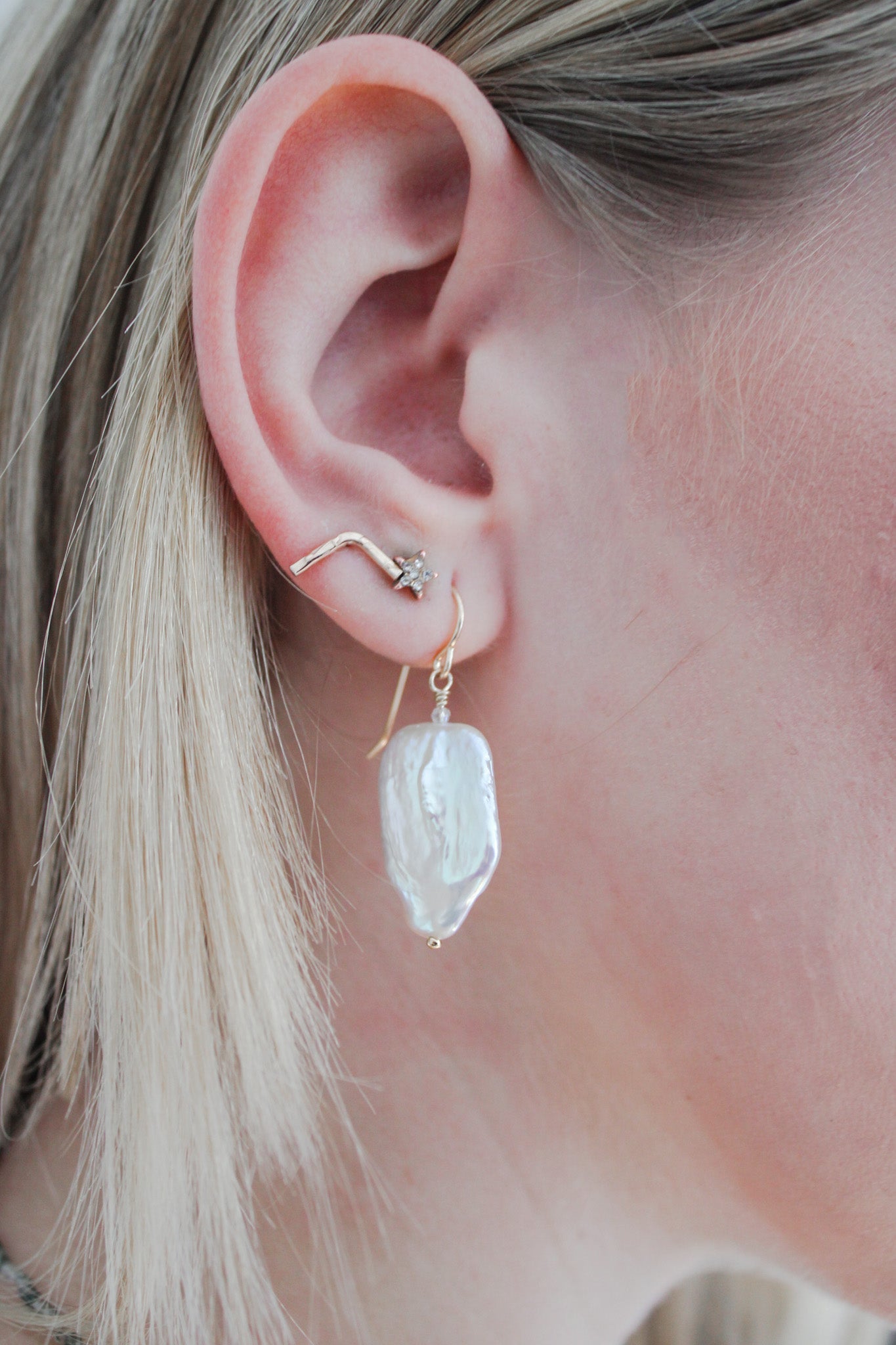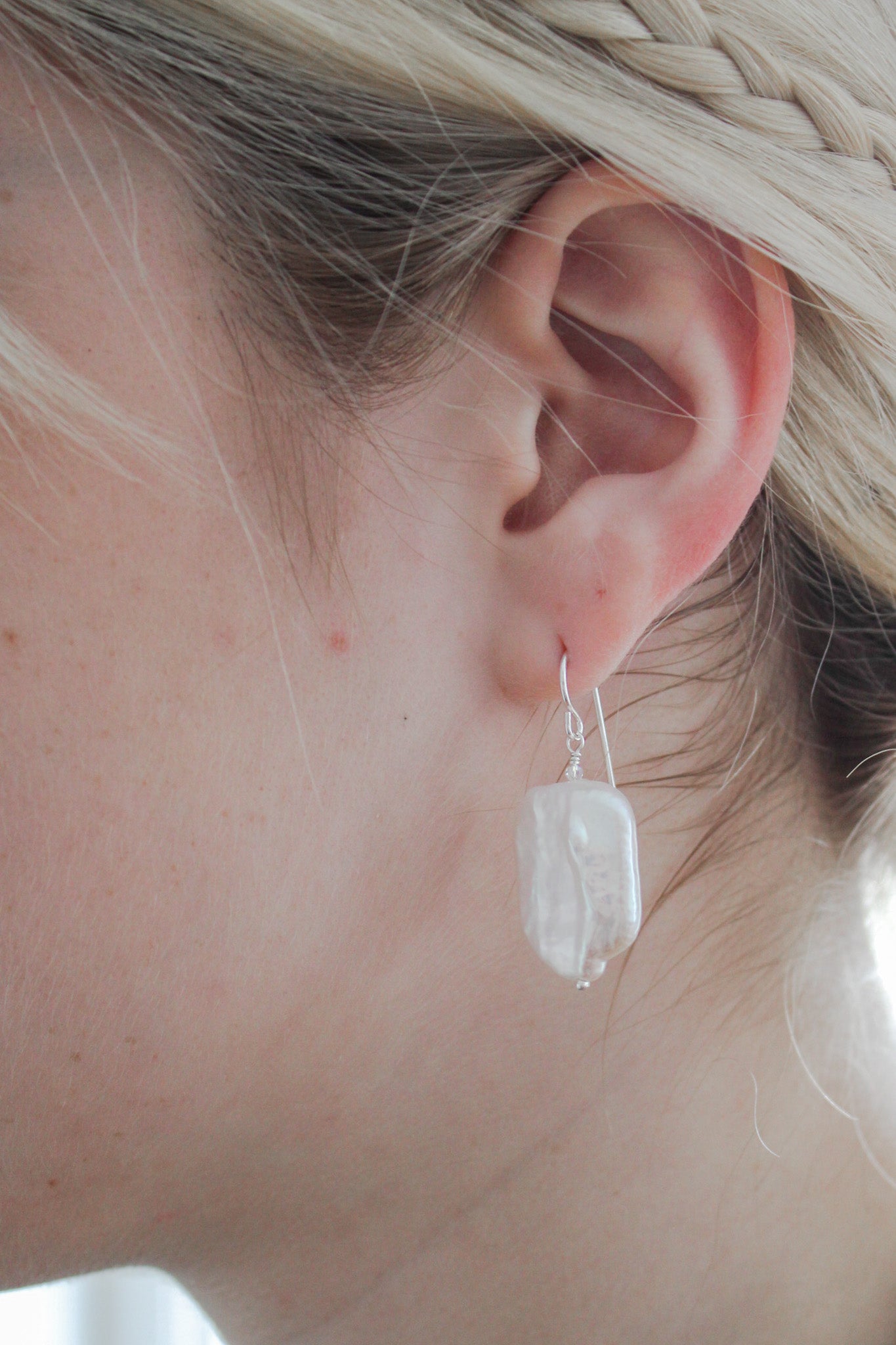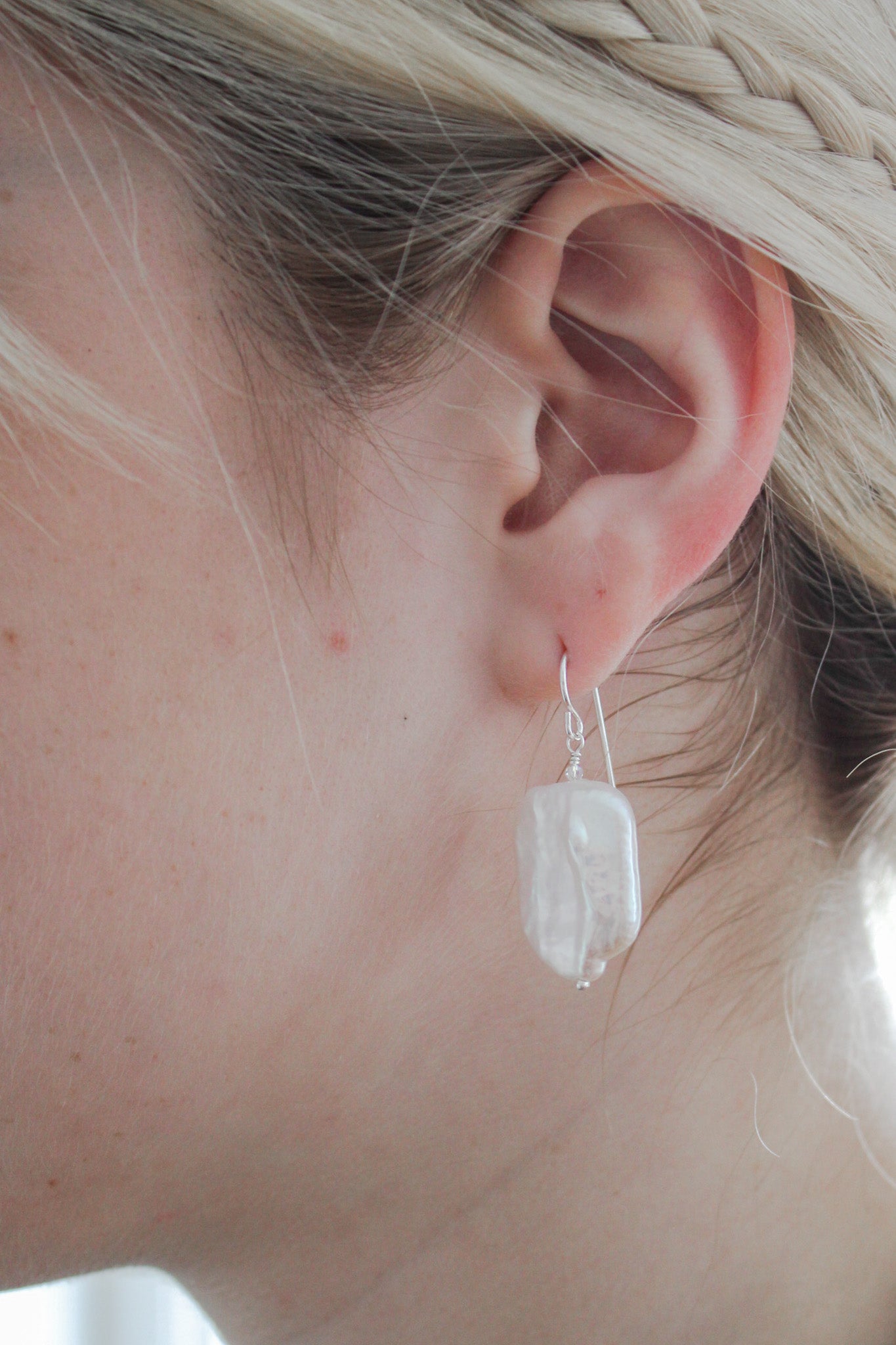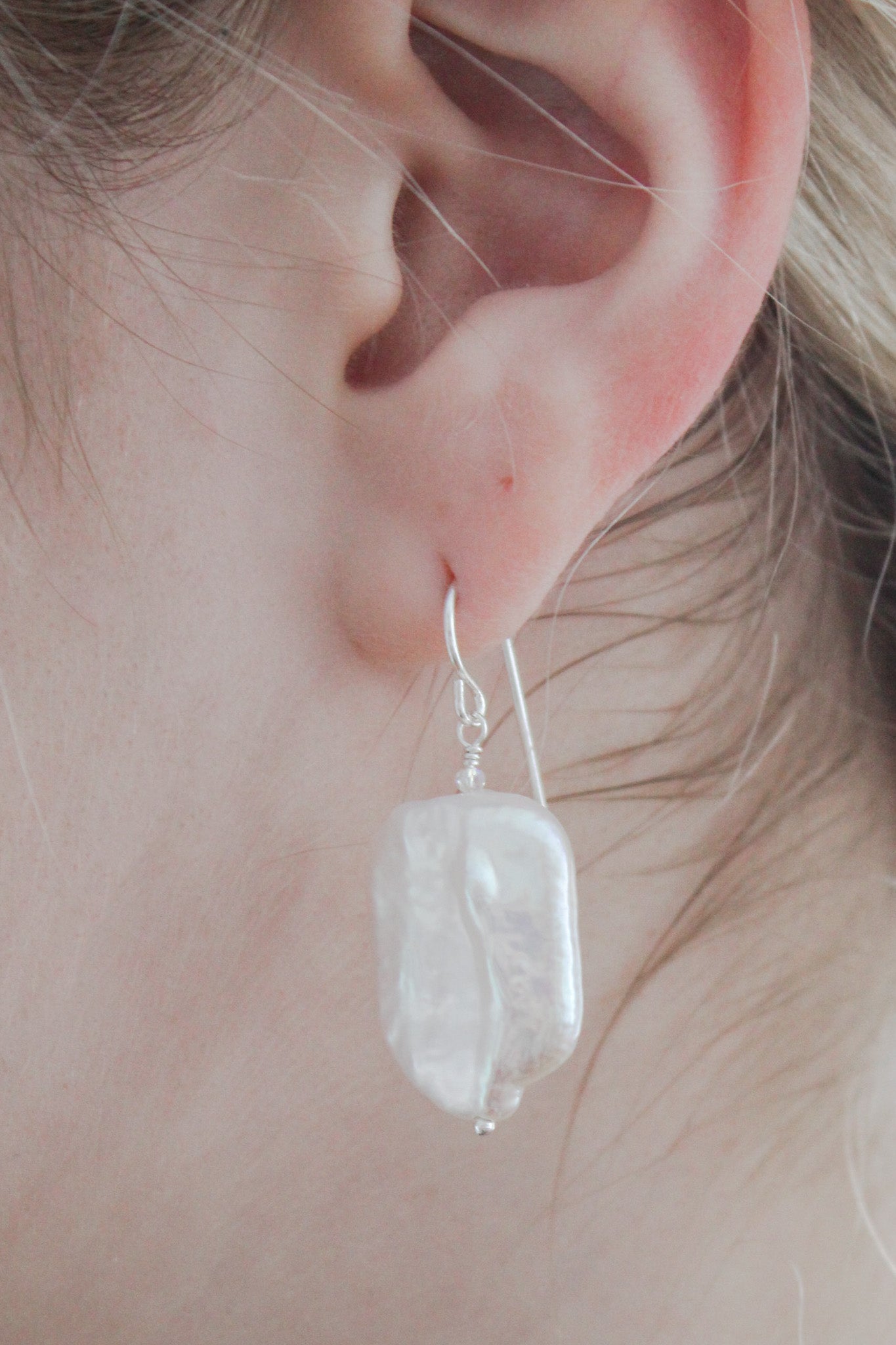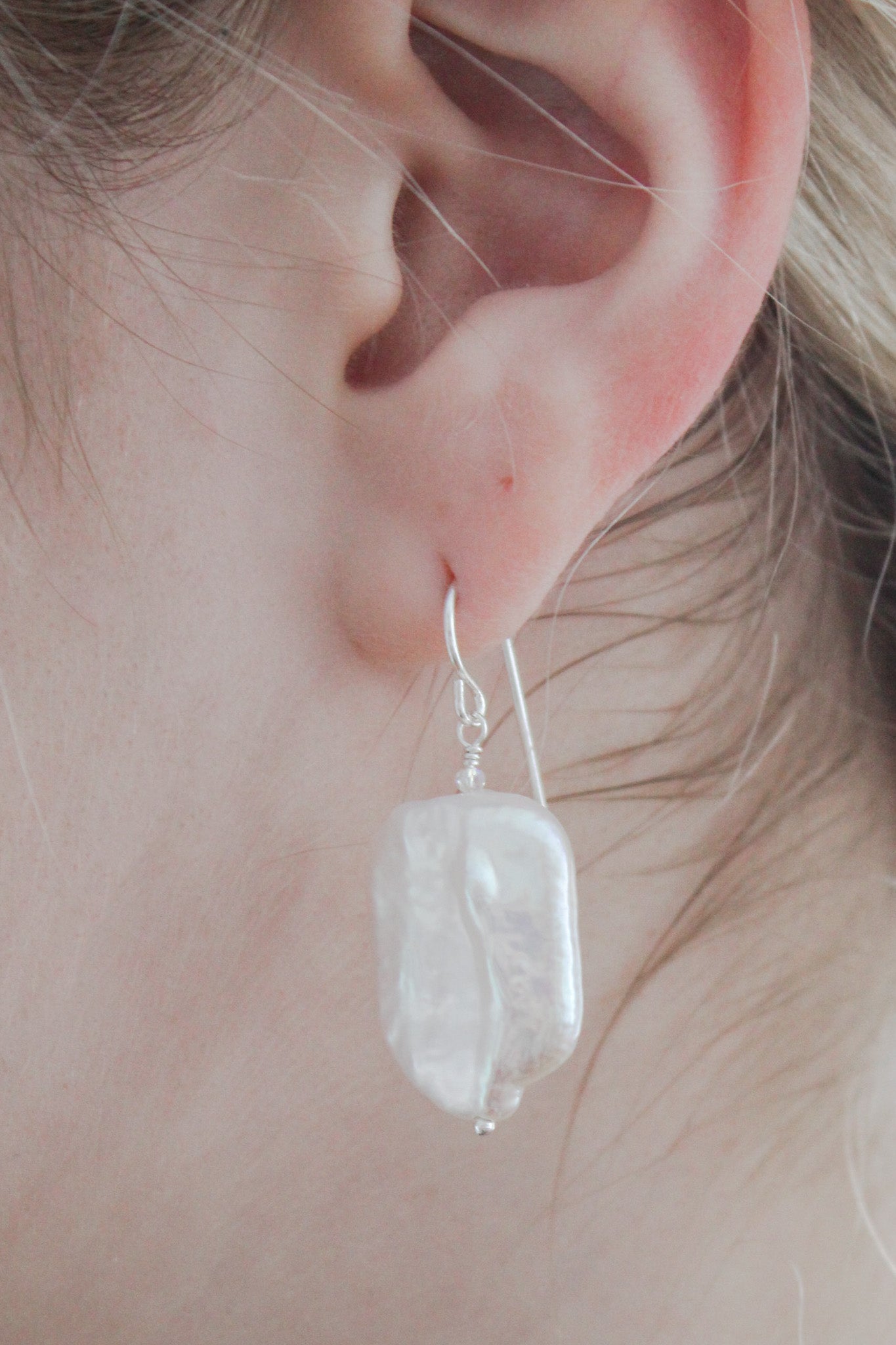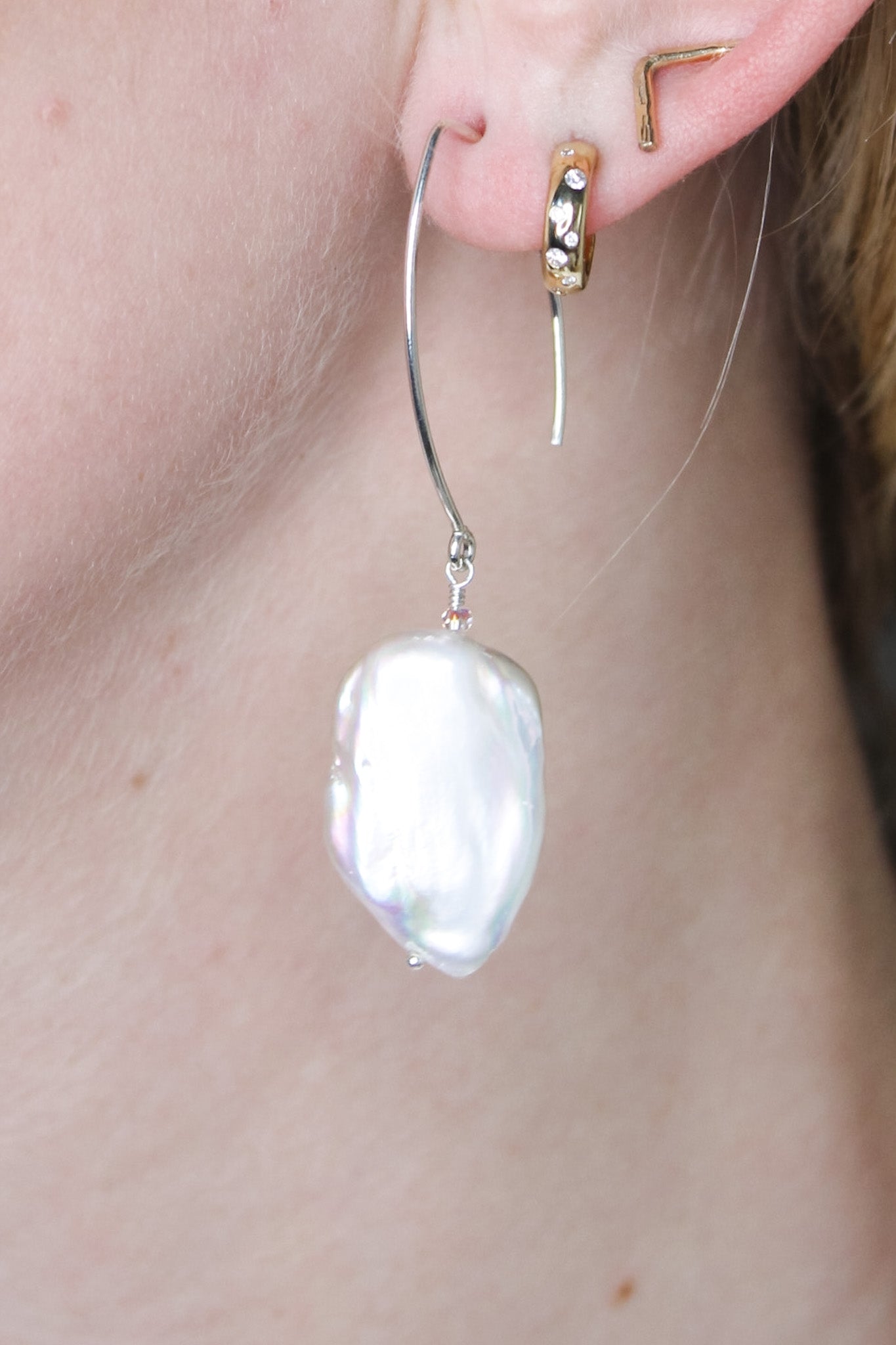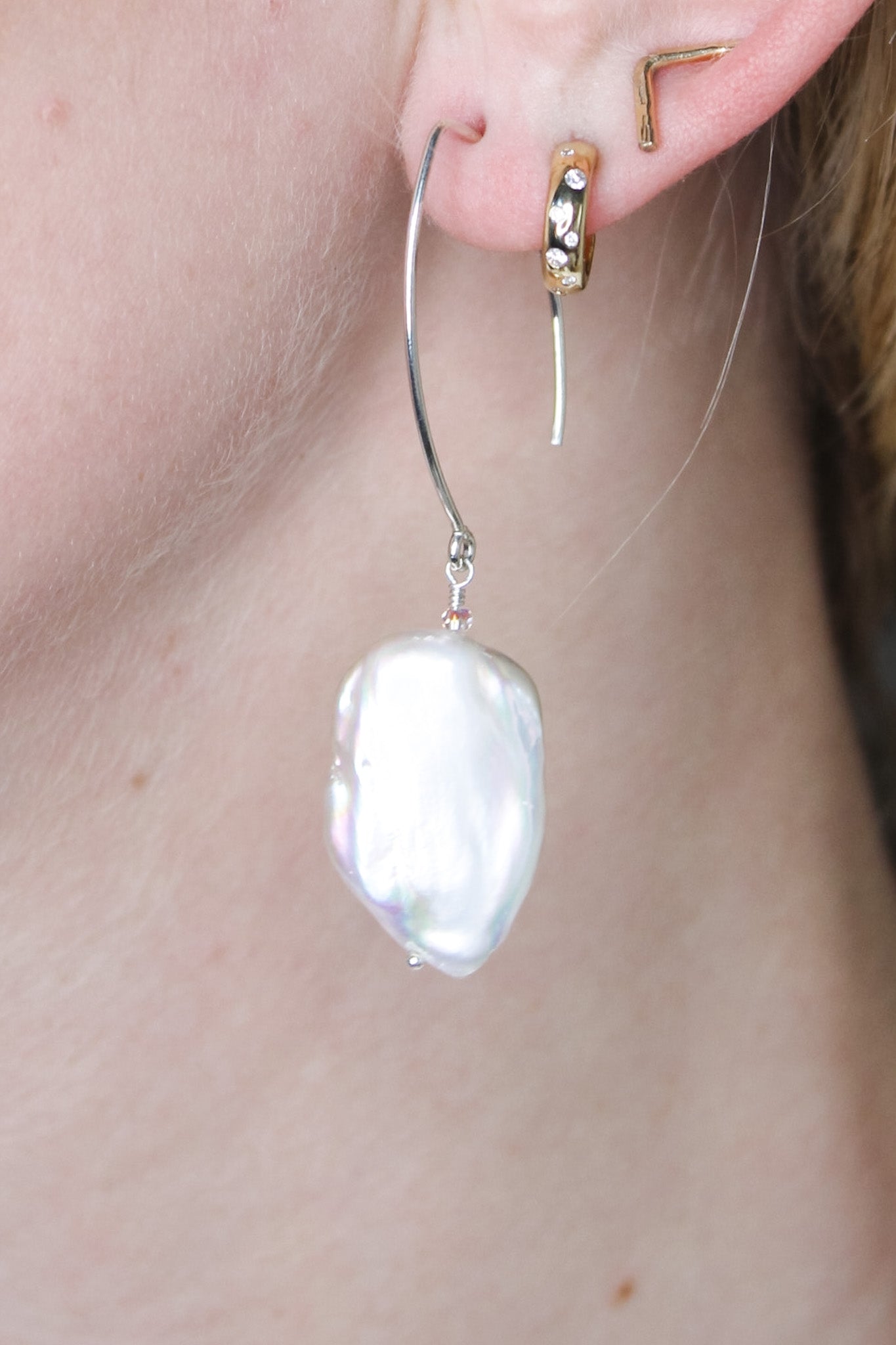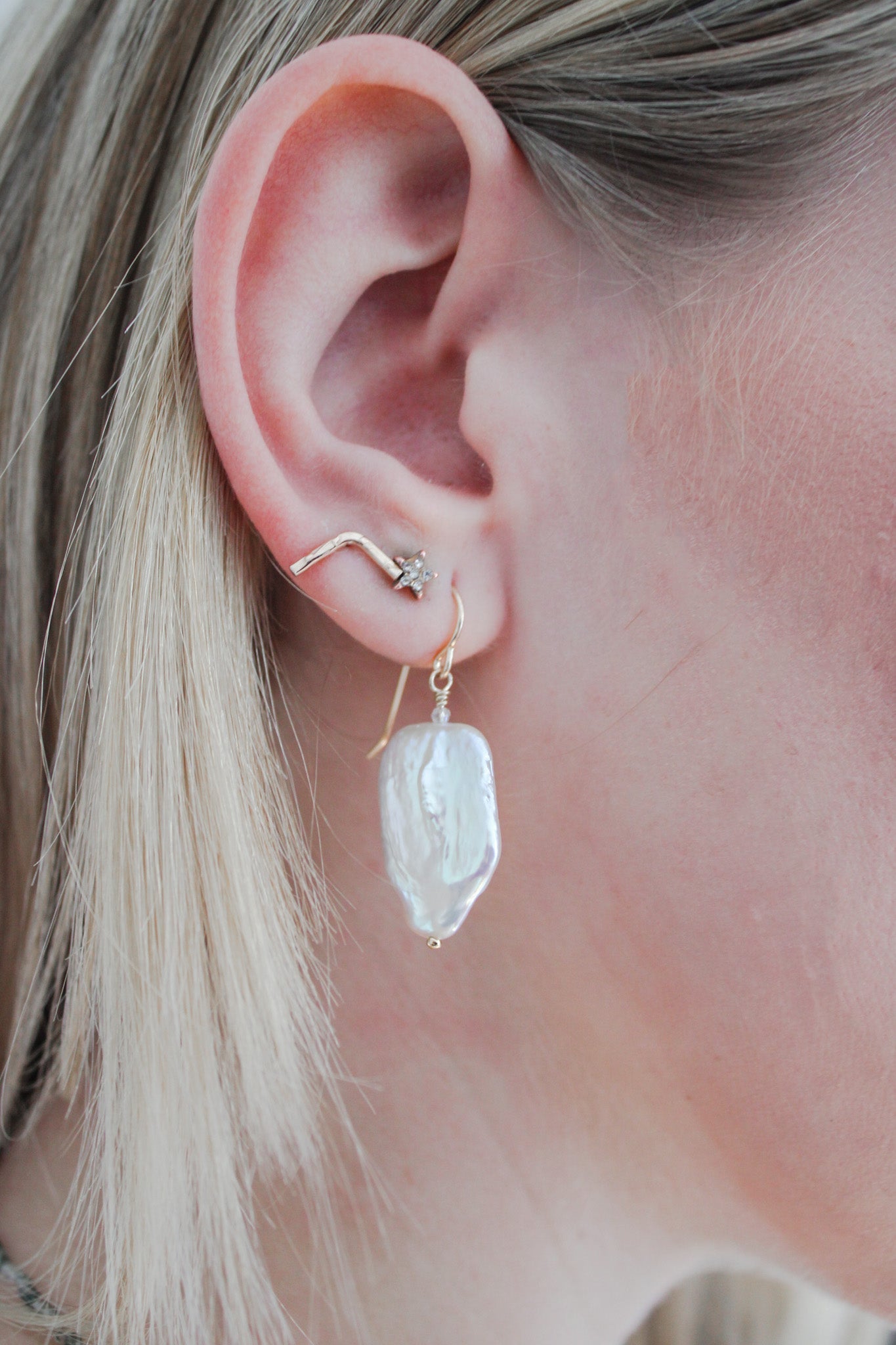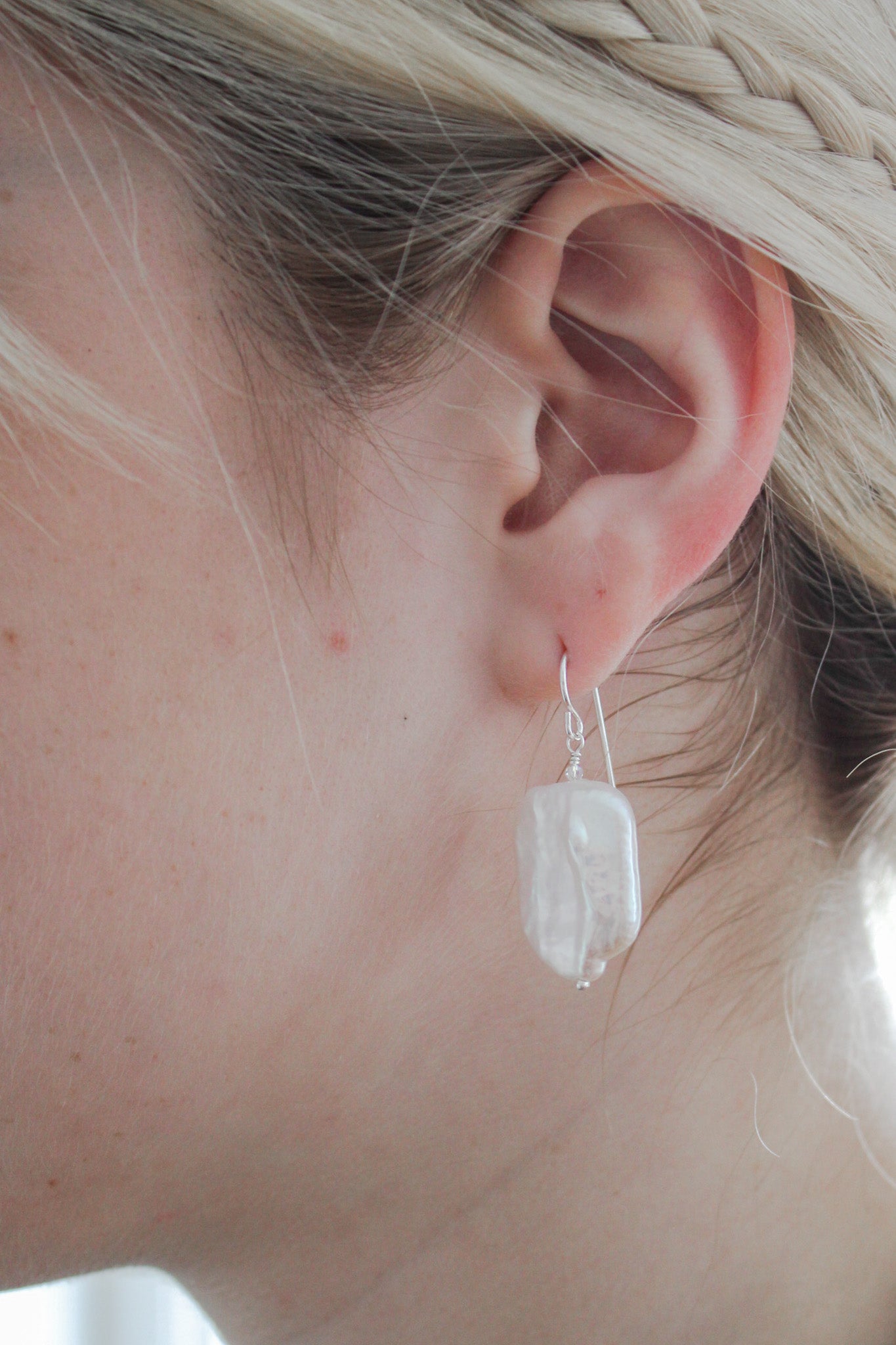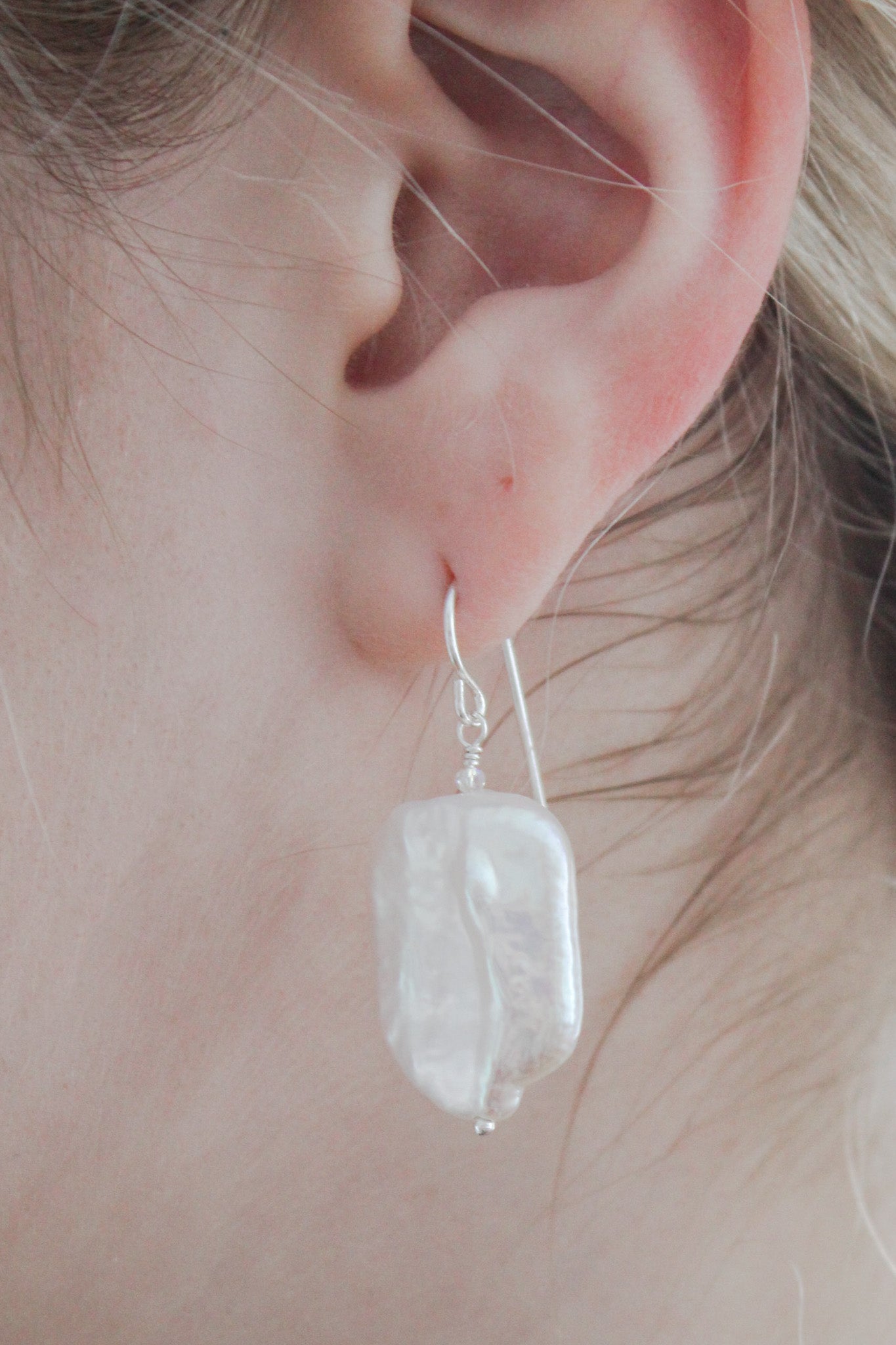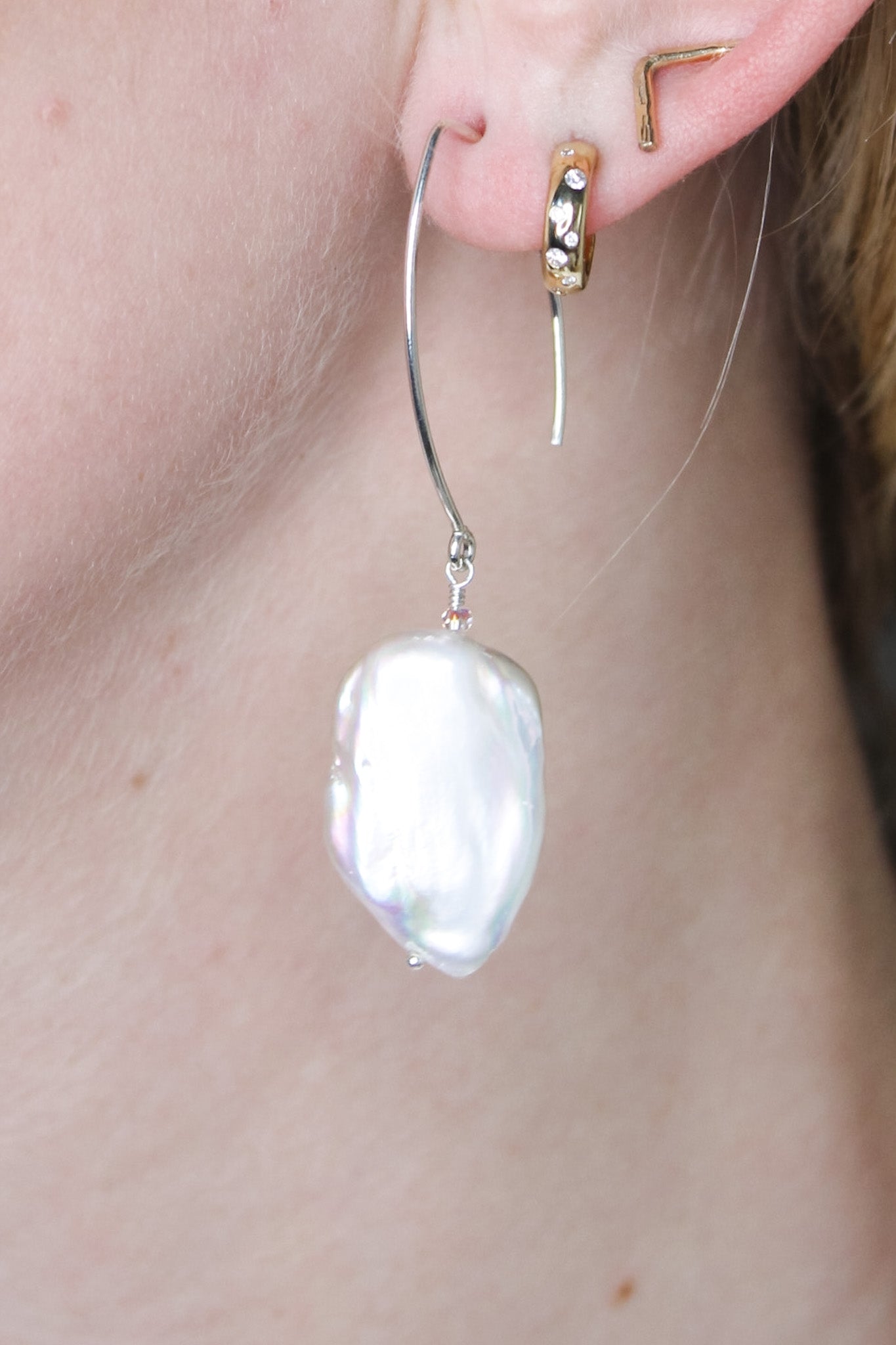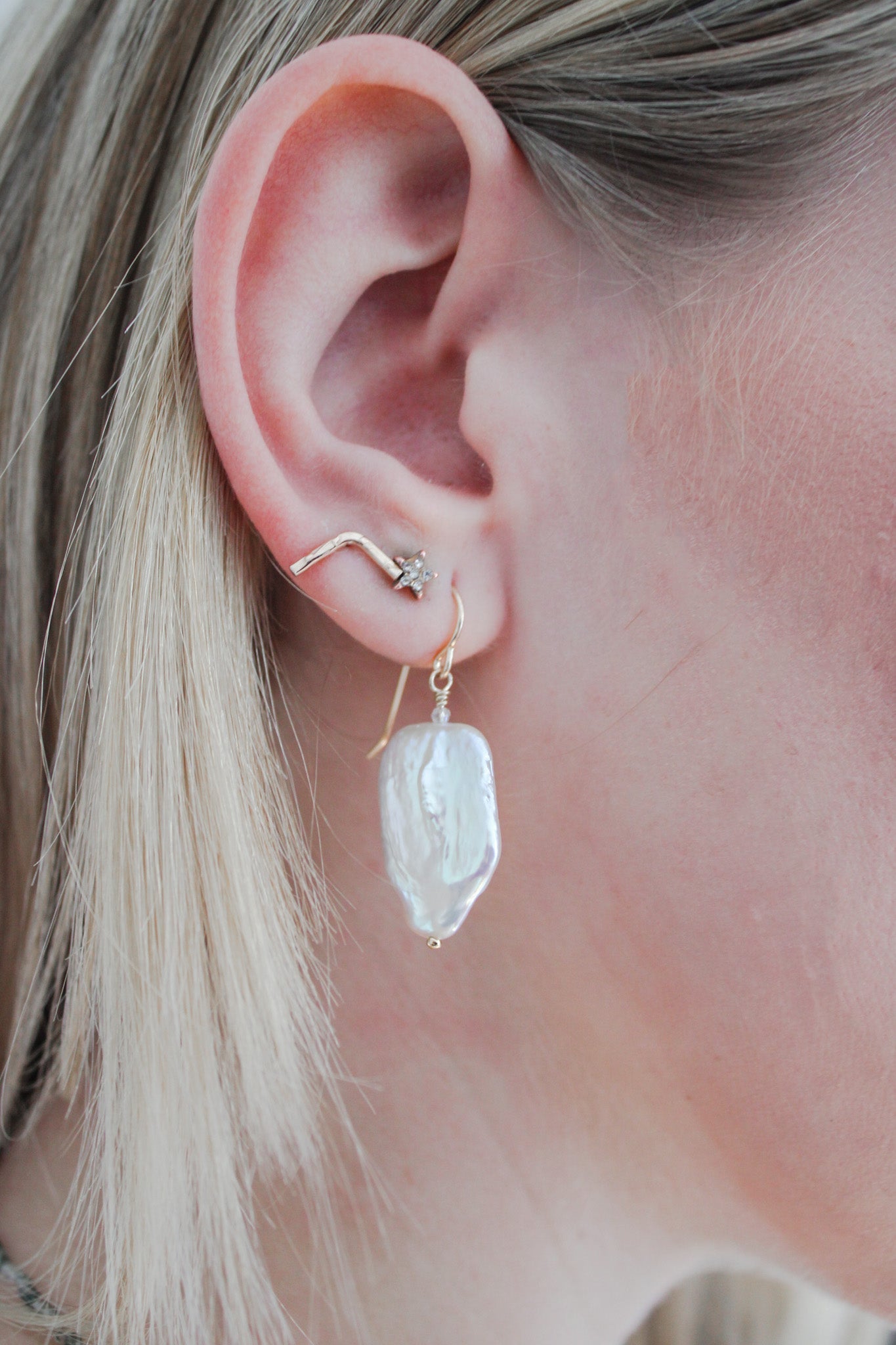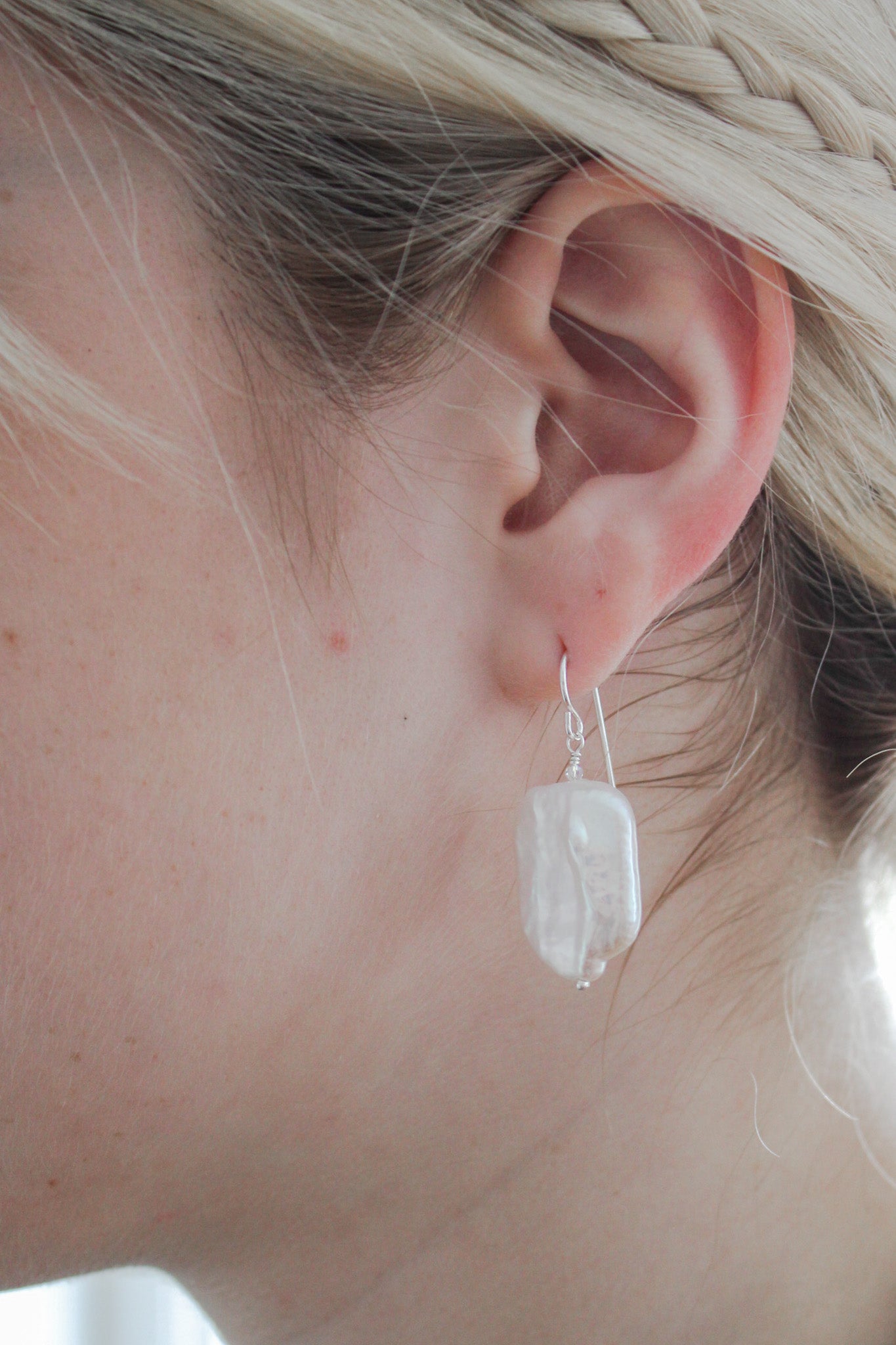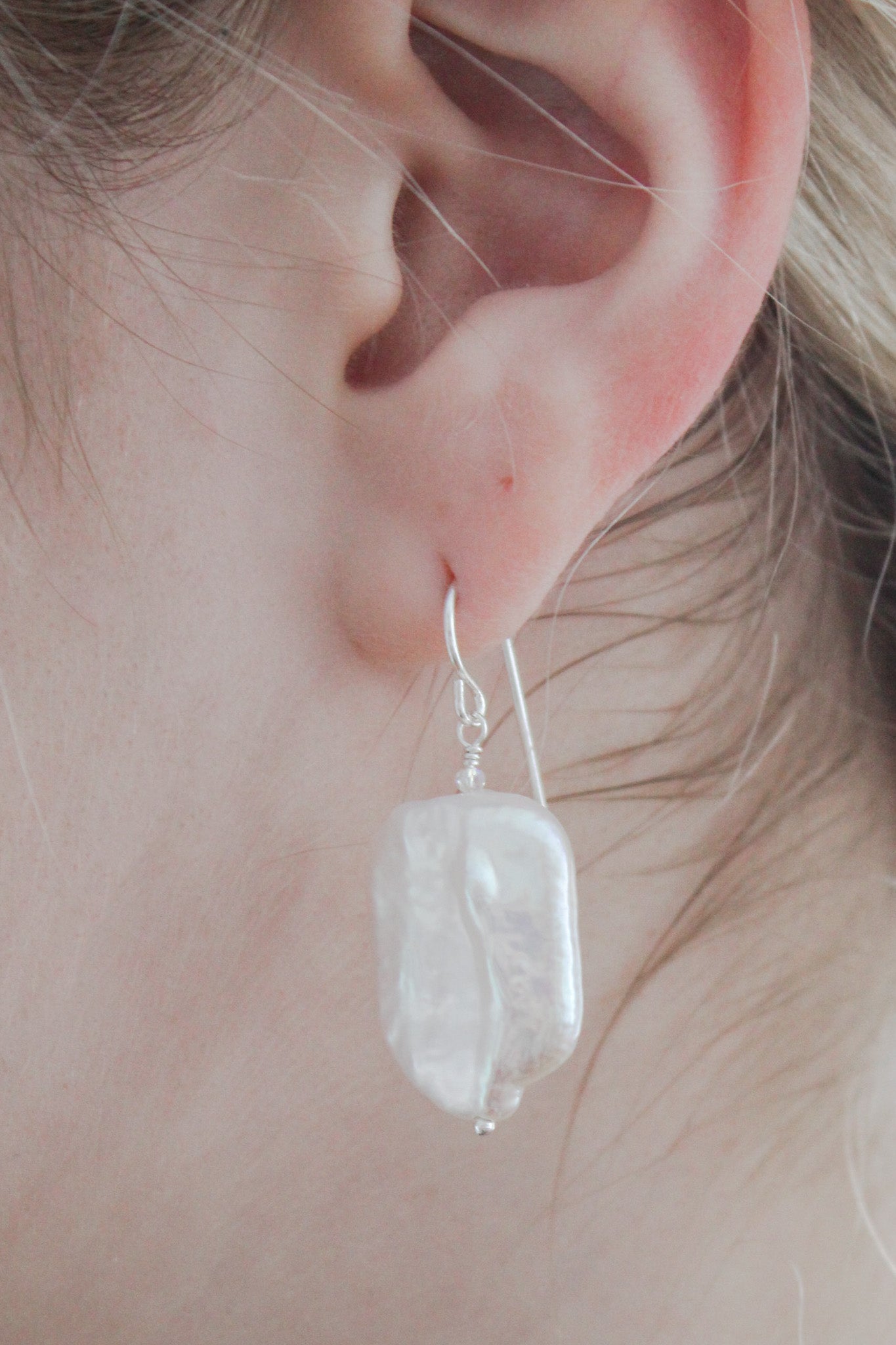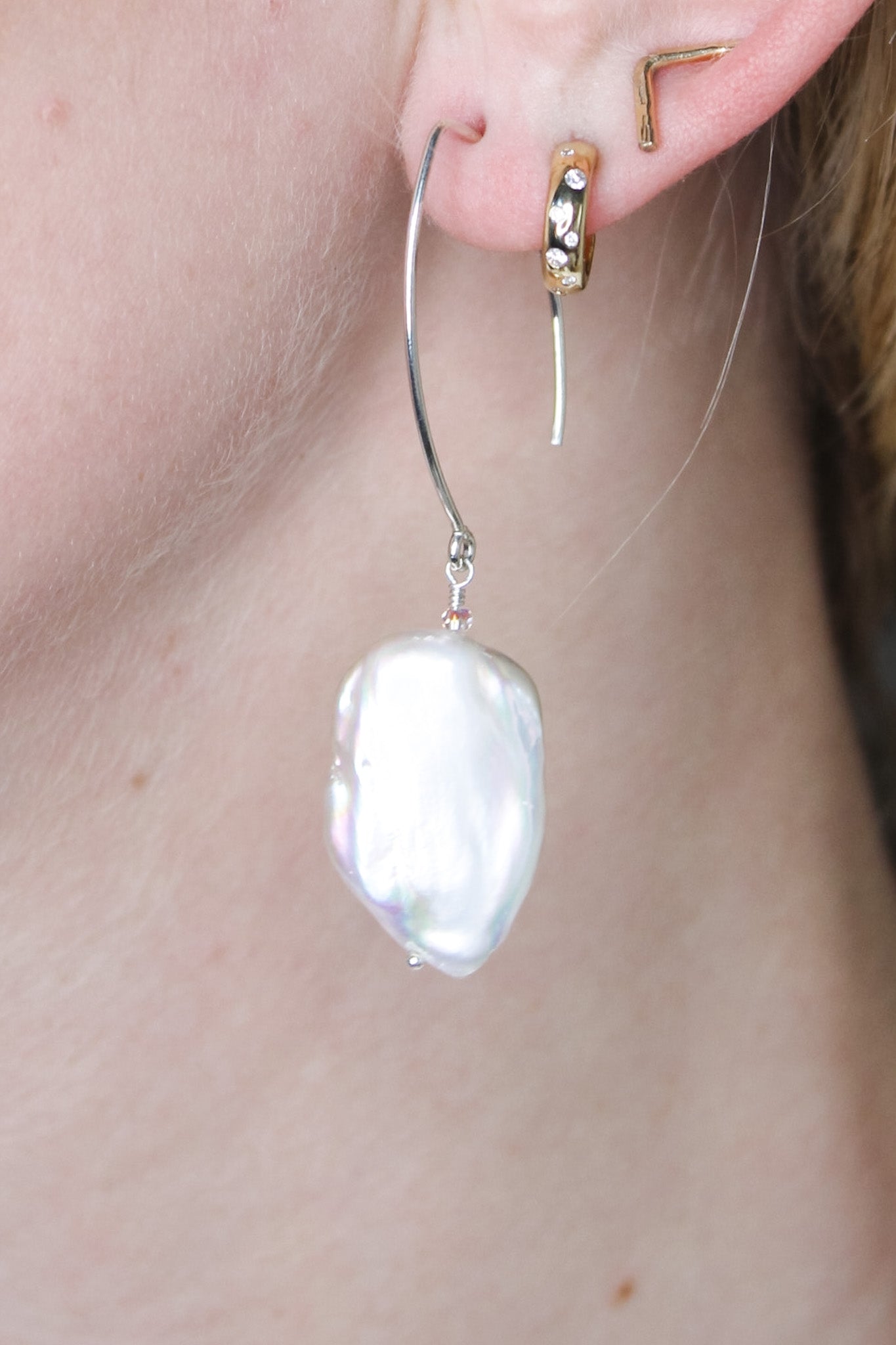 The Always Pearls - Elevated
These earrings have been designed in collaboration with Ziabird owner, Lynn Manock & local jewelry maker, Debra Pyeatt.
The Always Pearls are just that, the ones you will Always reach for. Available in multiple styles & metals, to pair with every look. The Elevated style features baroque pearls. 
The timeless white pearl brightens the eyes and teeth, bringing a little magic and confidence to your everyday.
Materials: Pearl, 14k gold fill, sterling silver