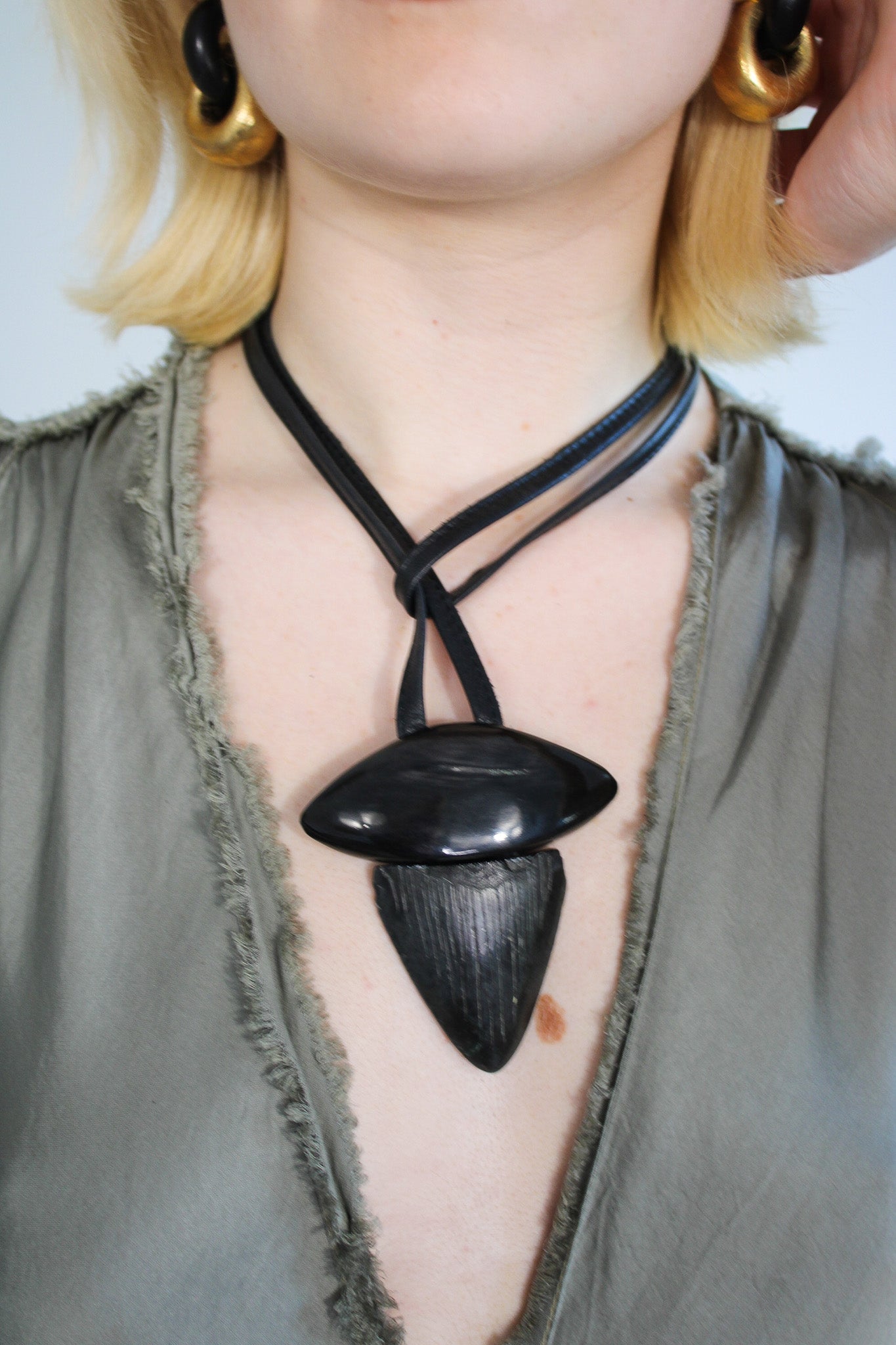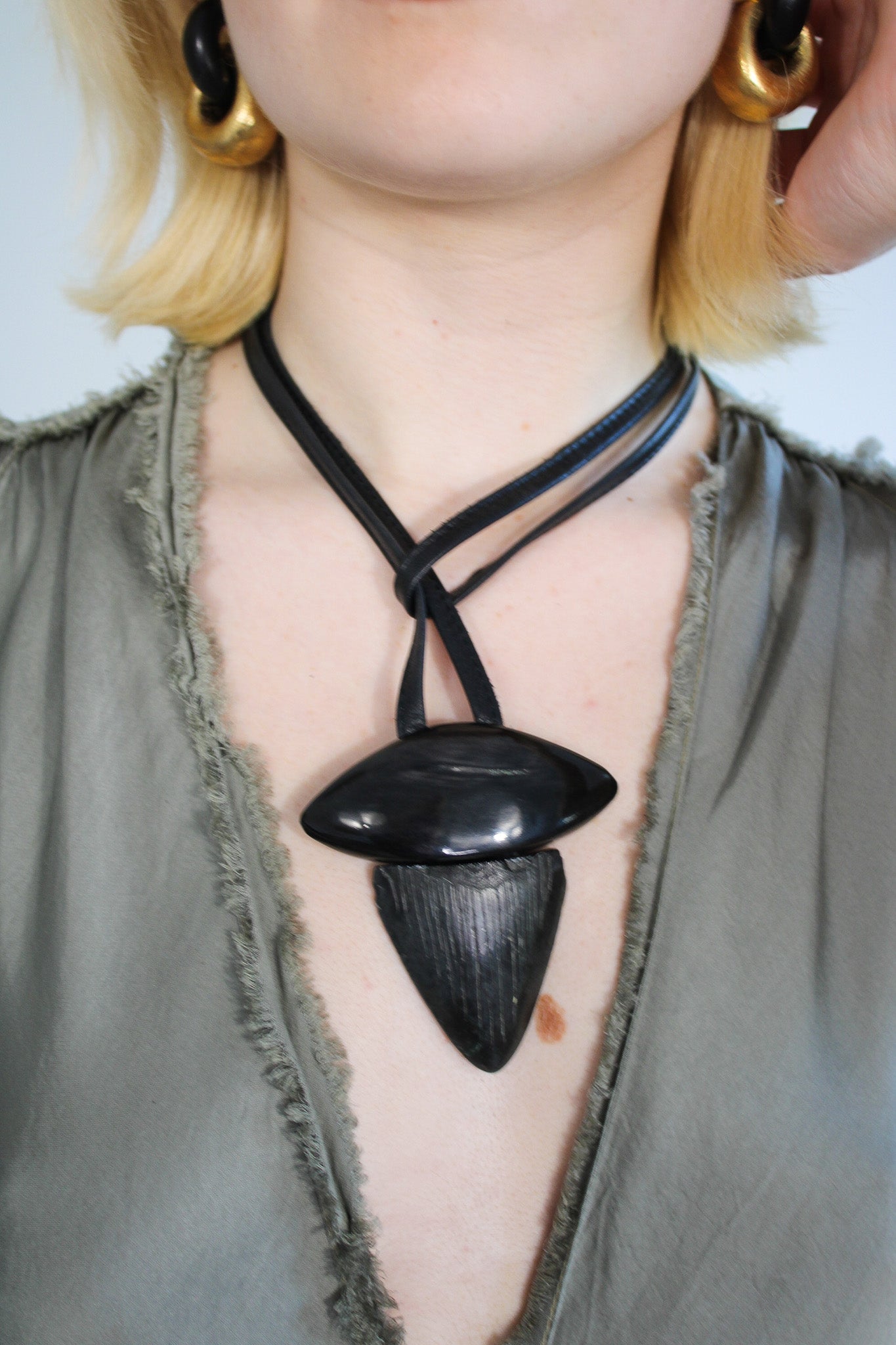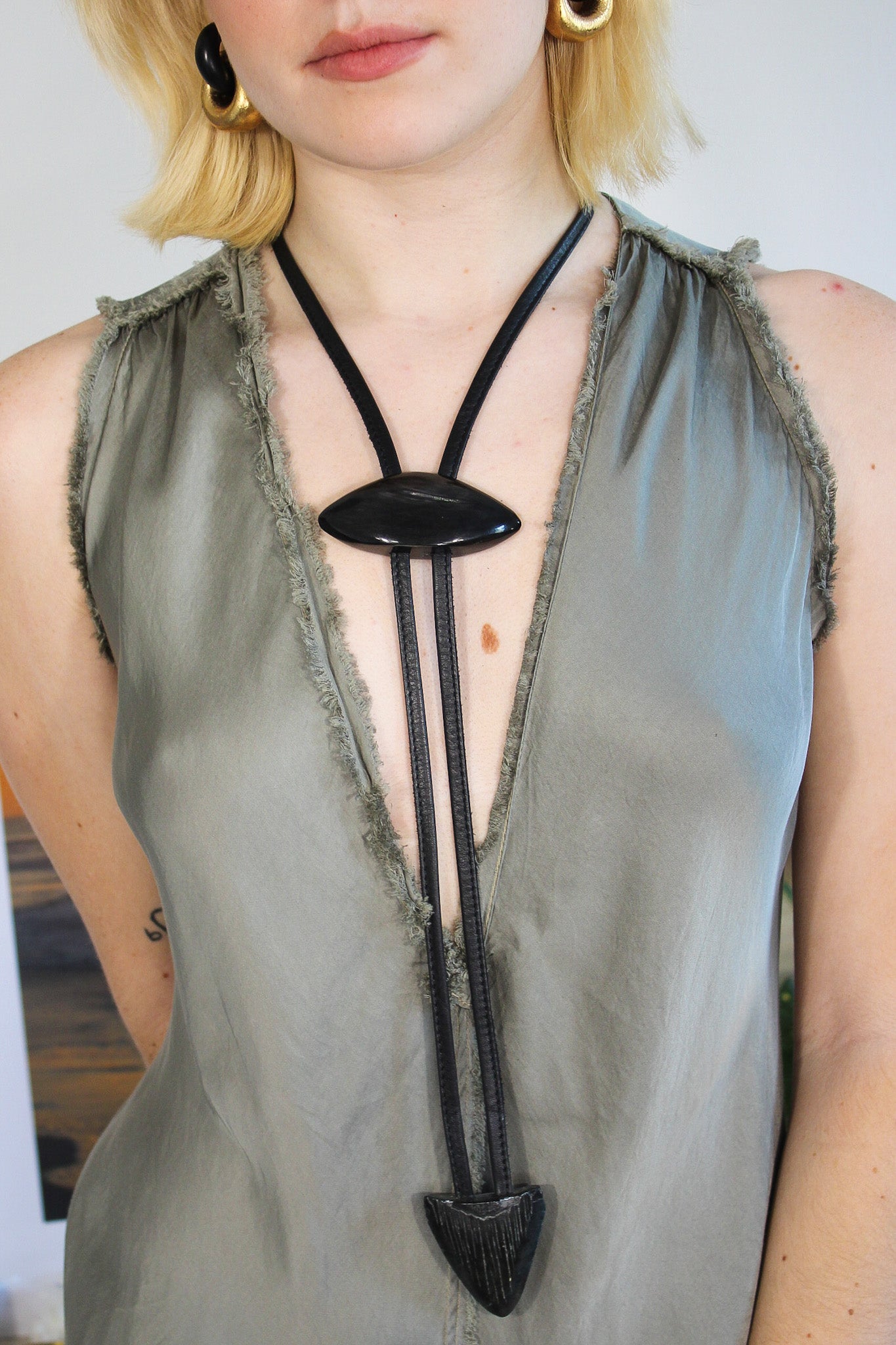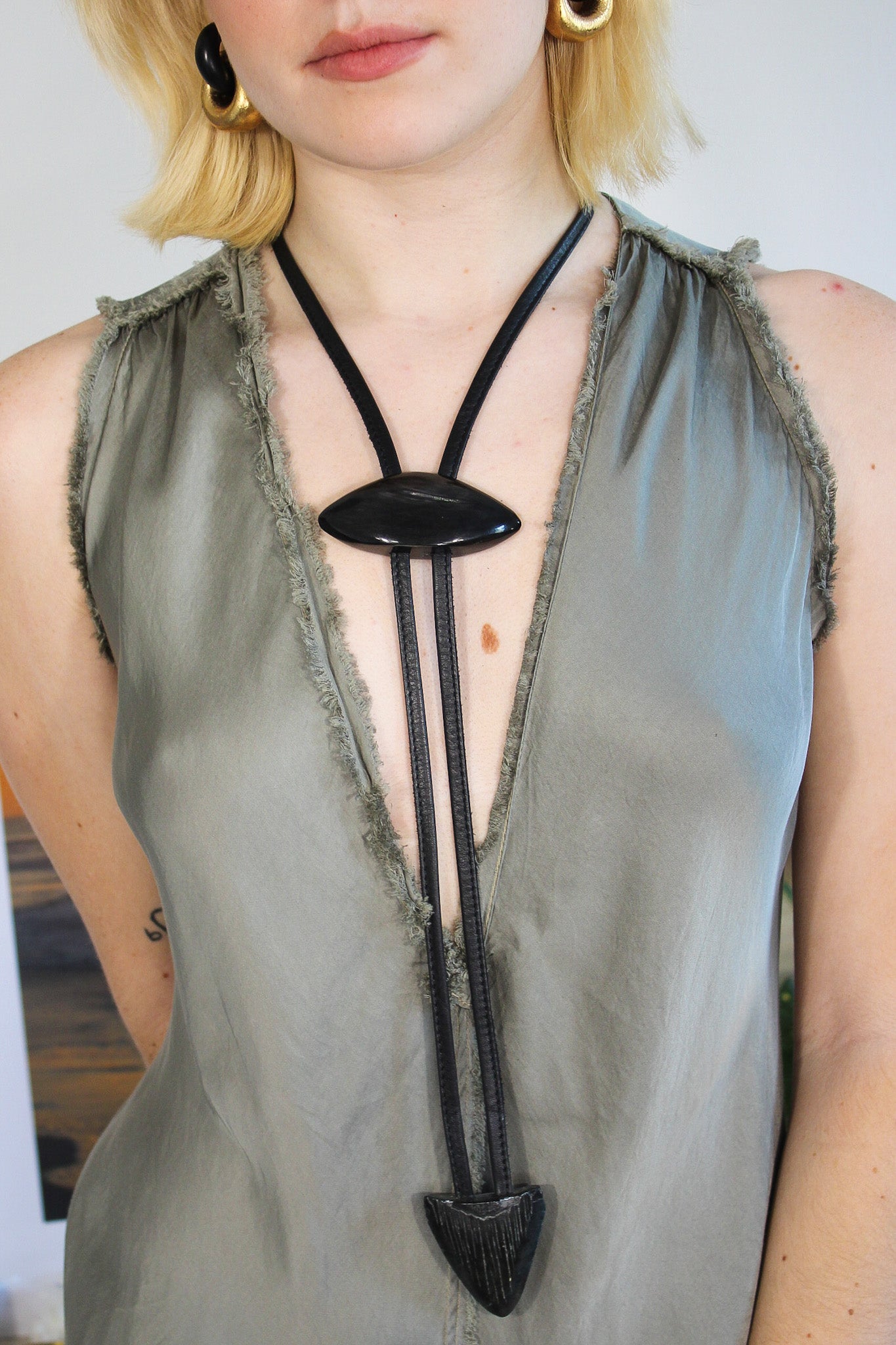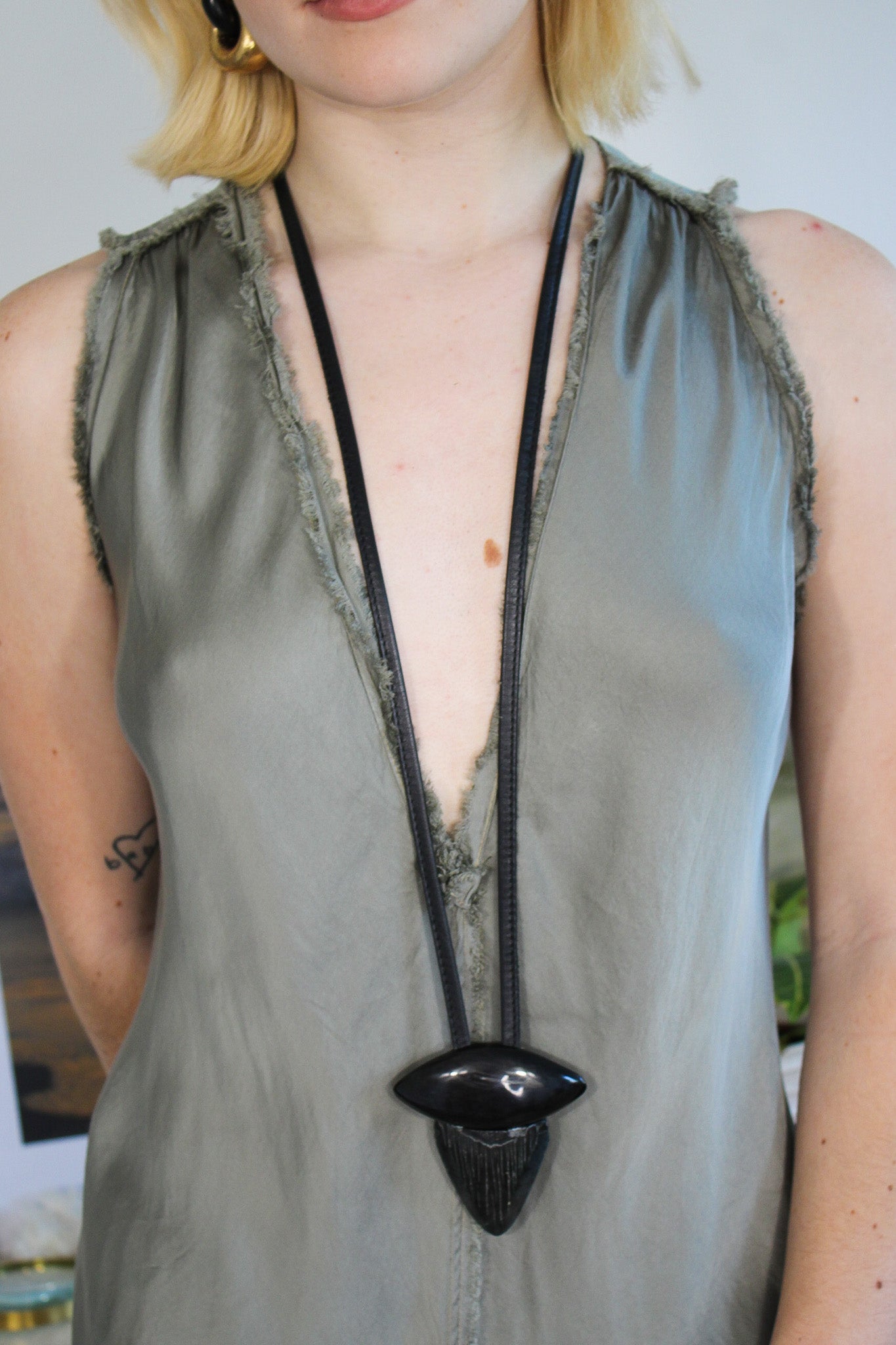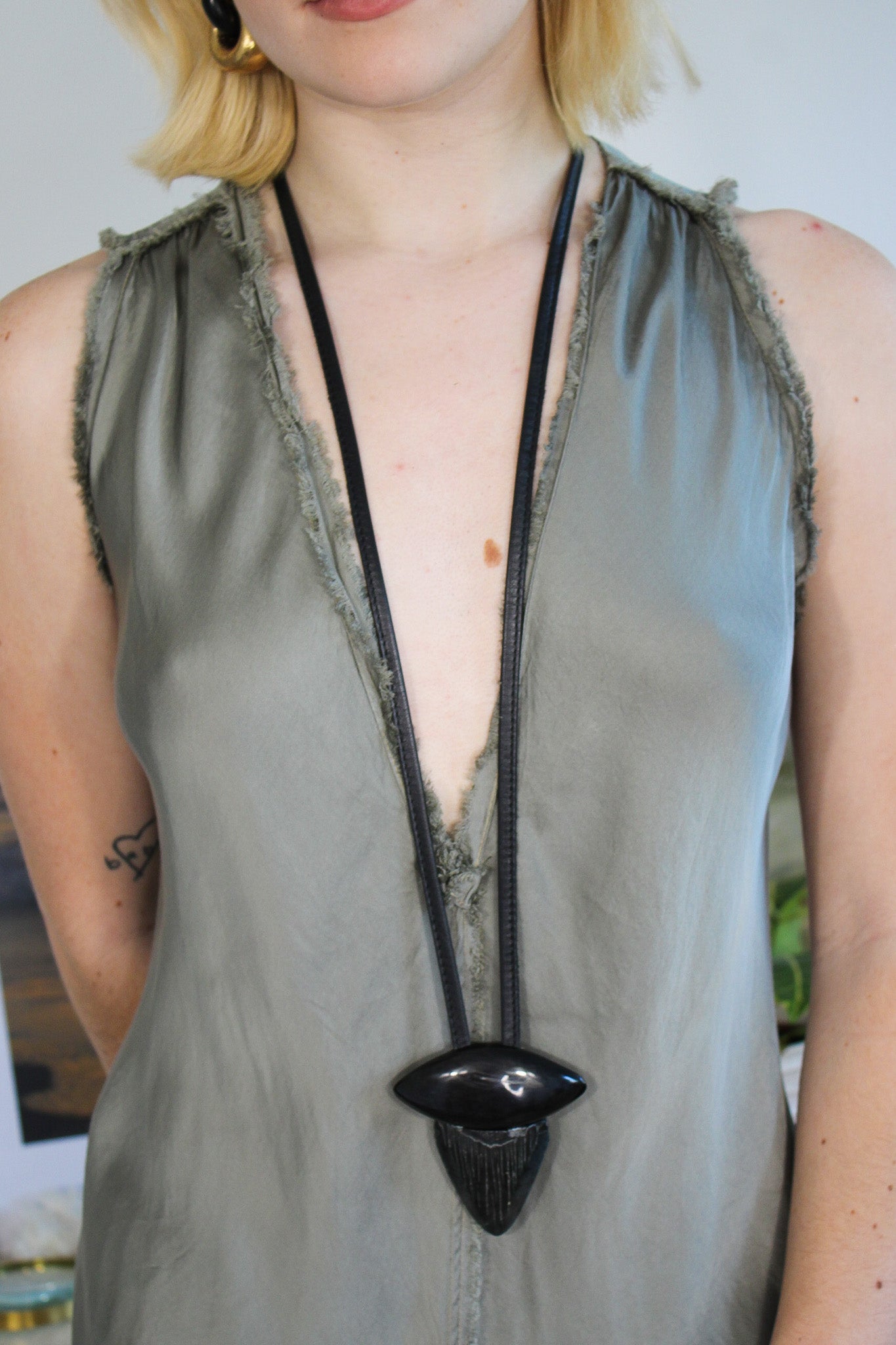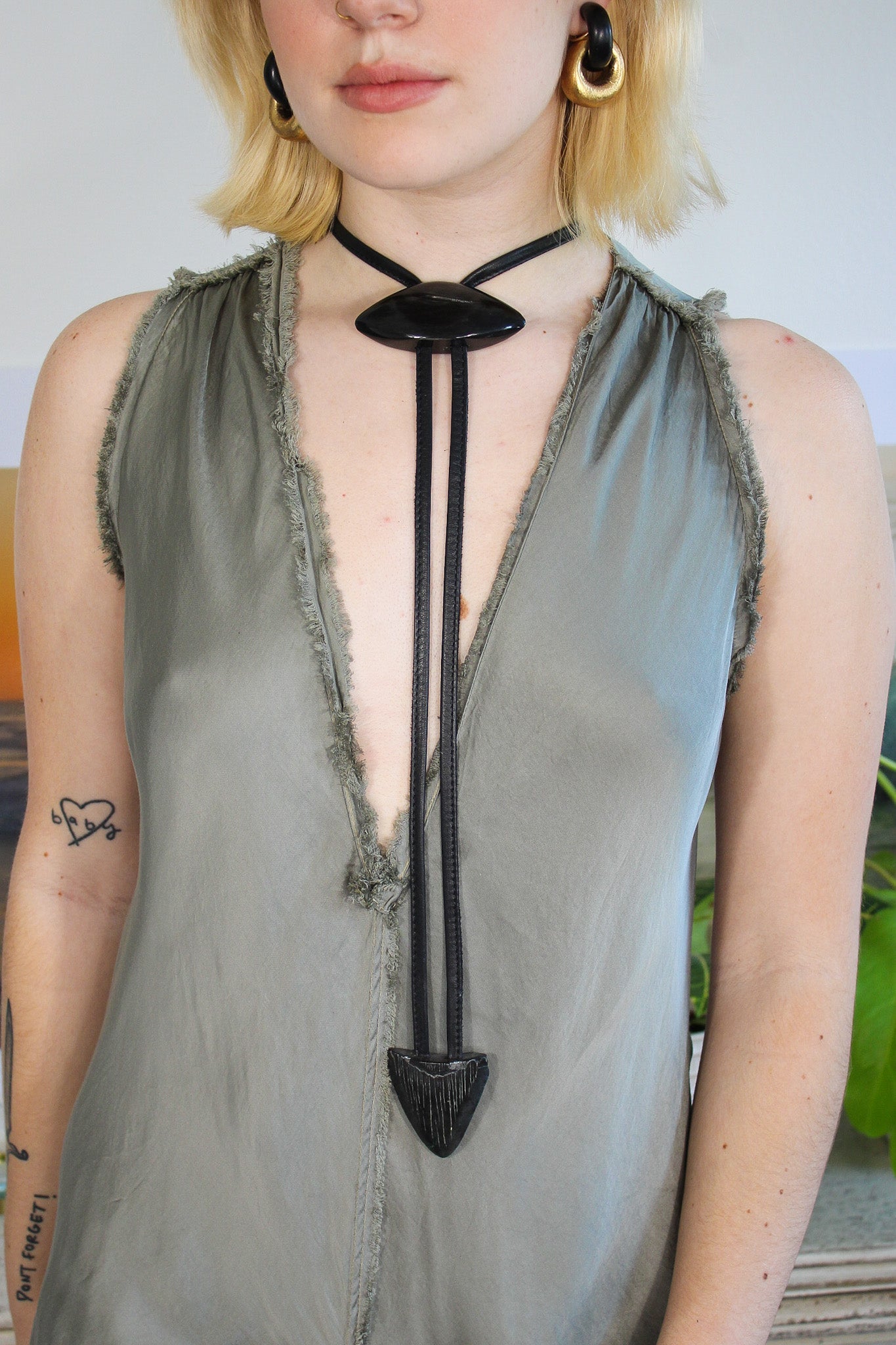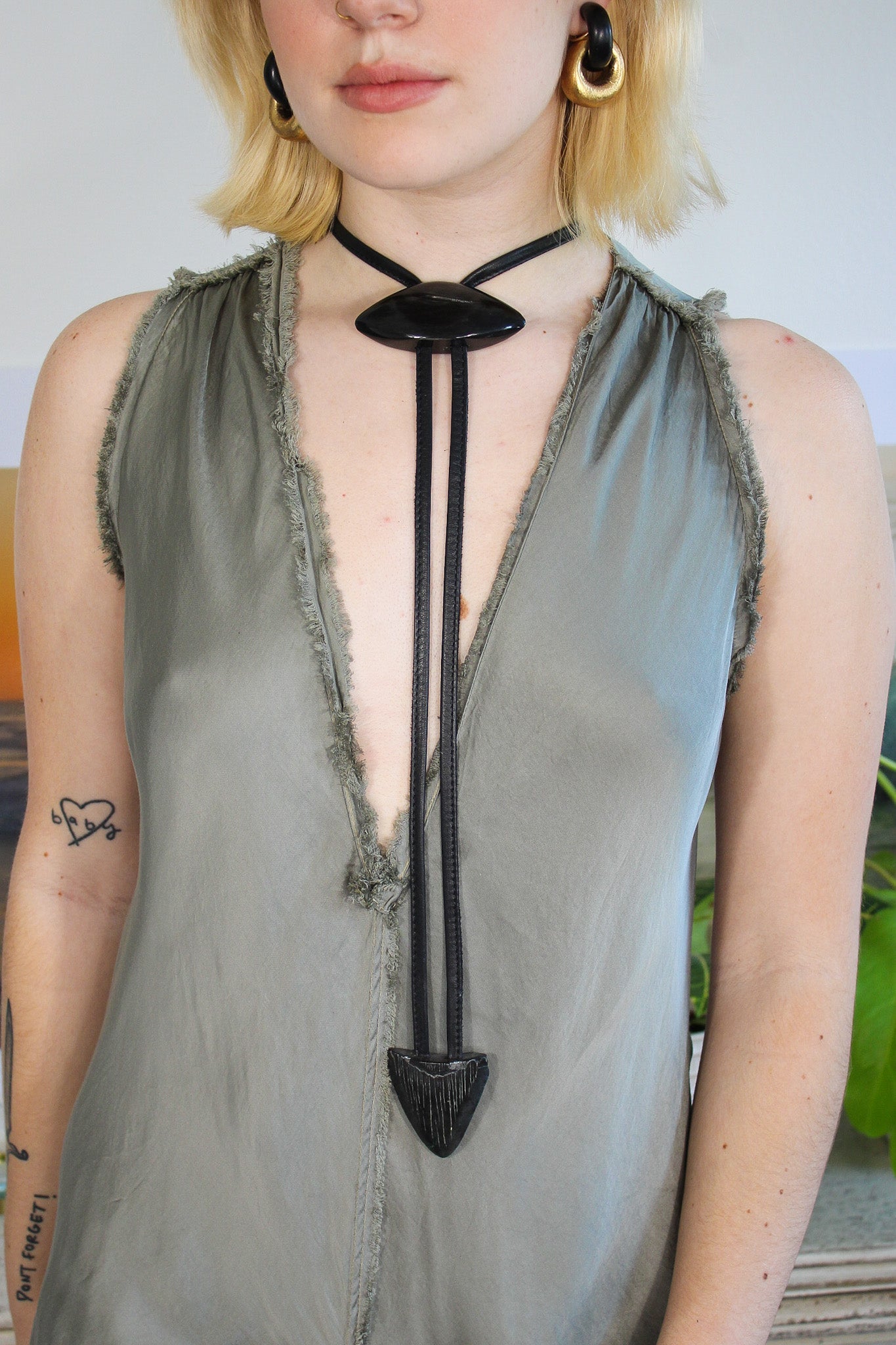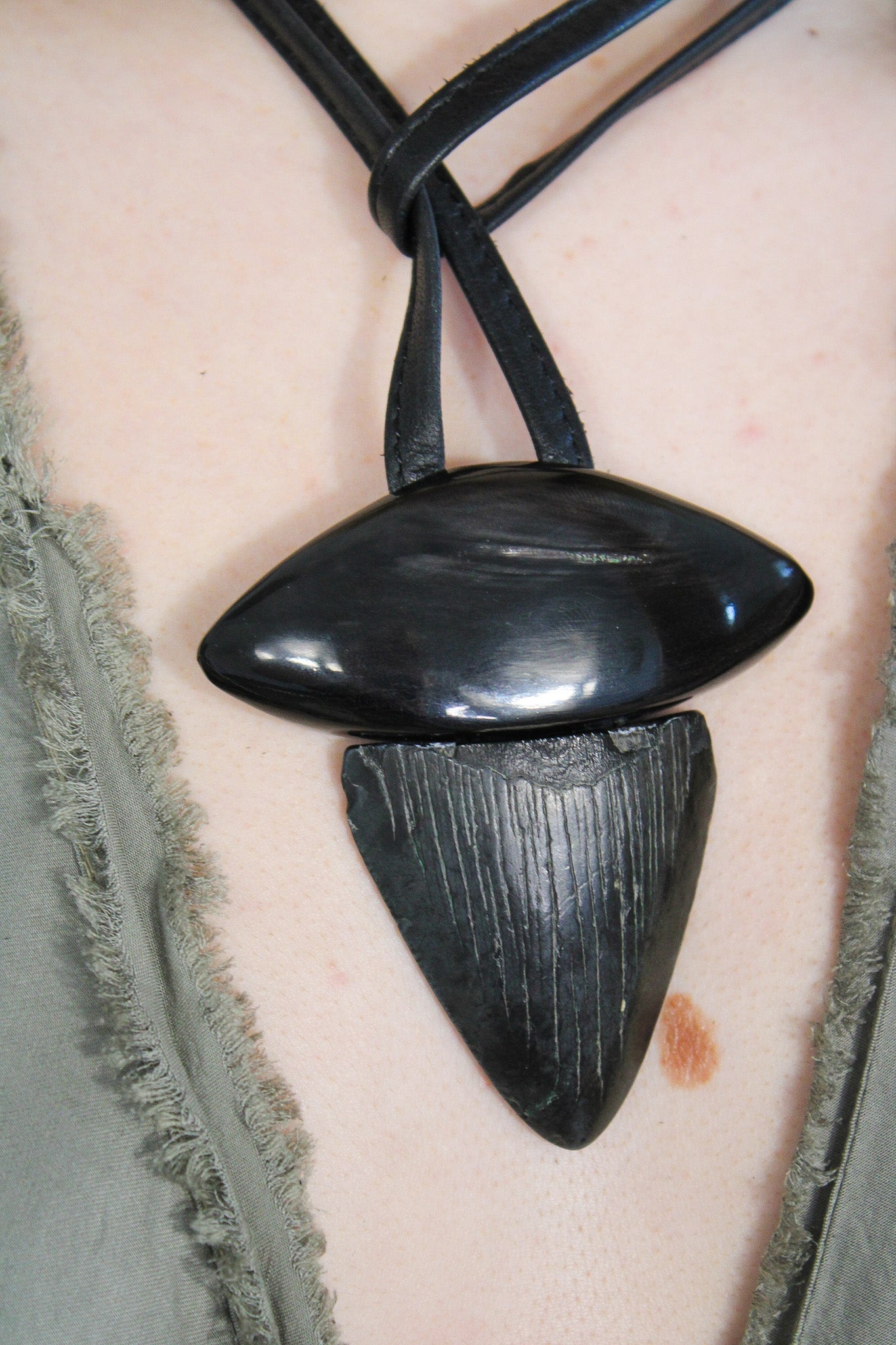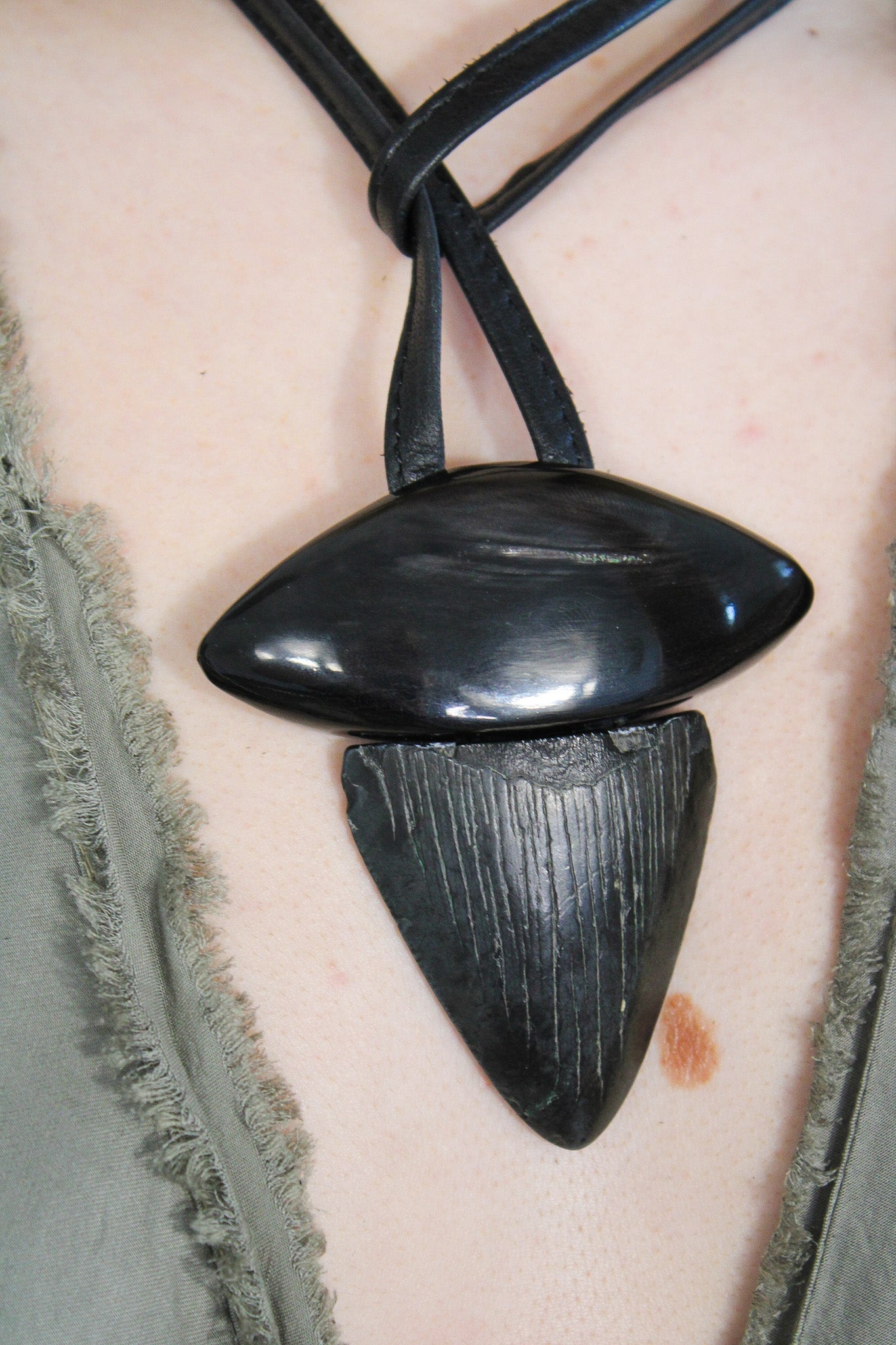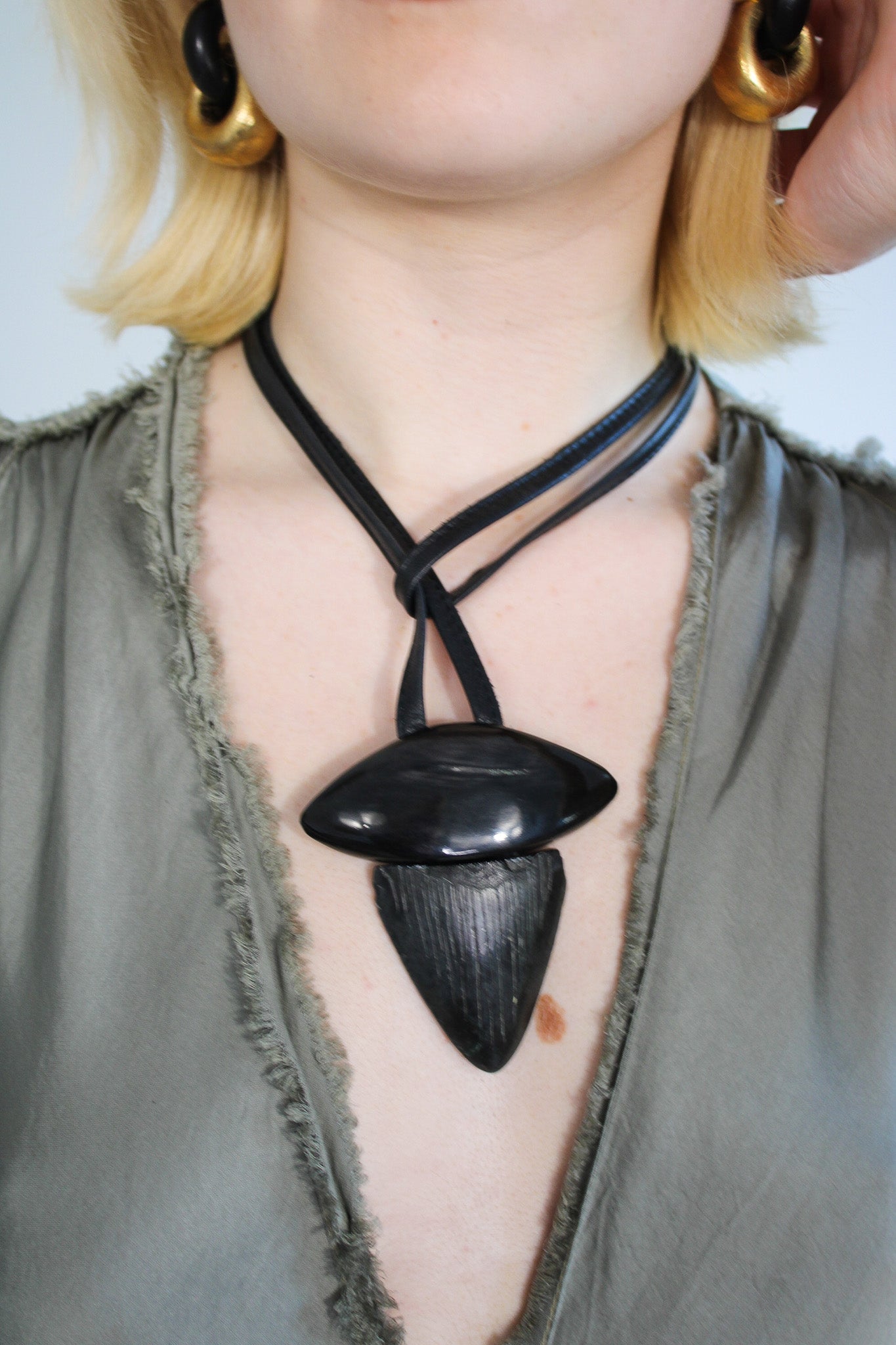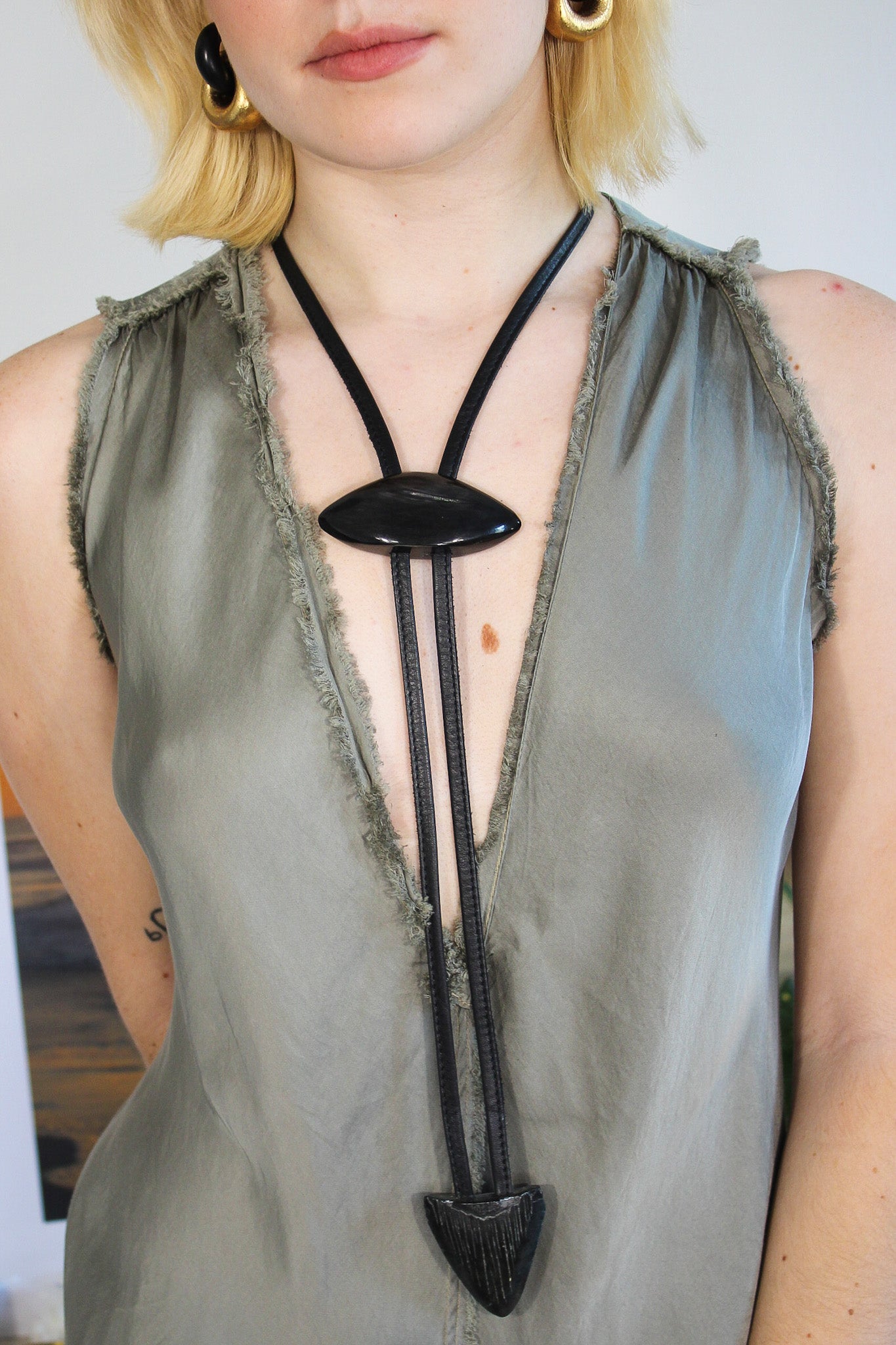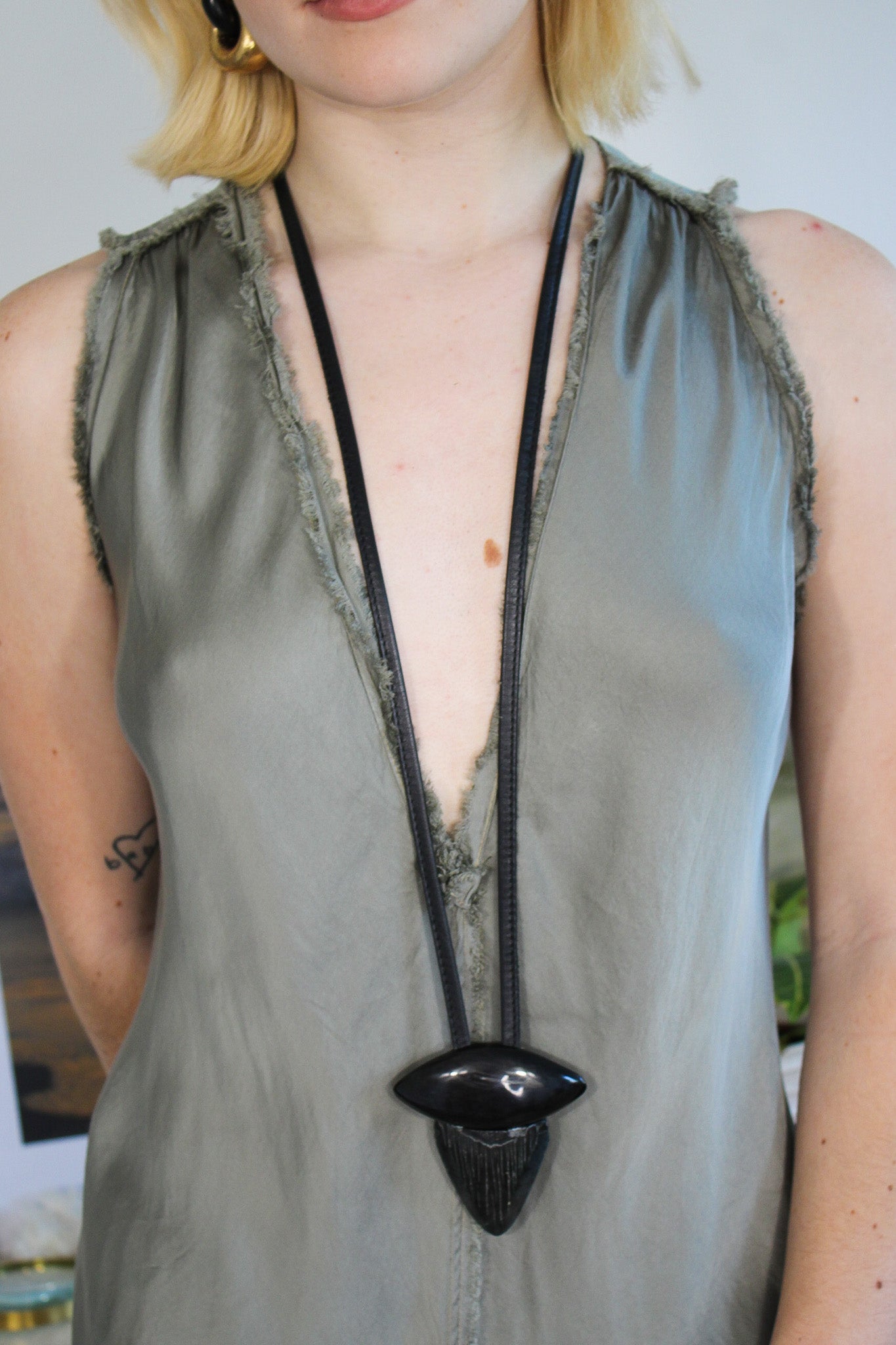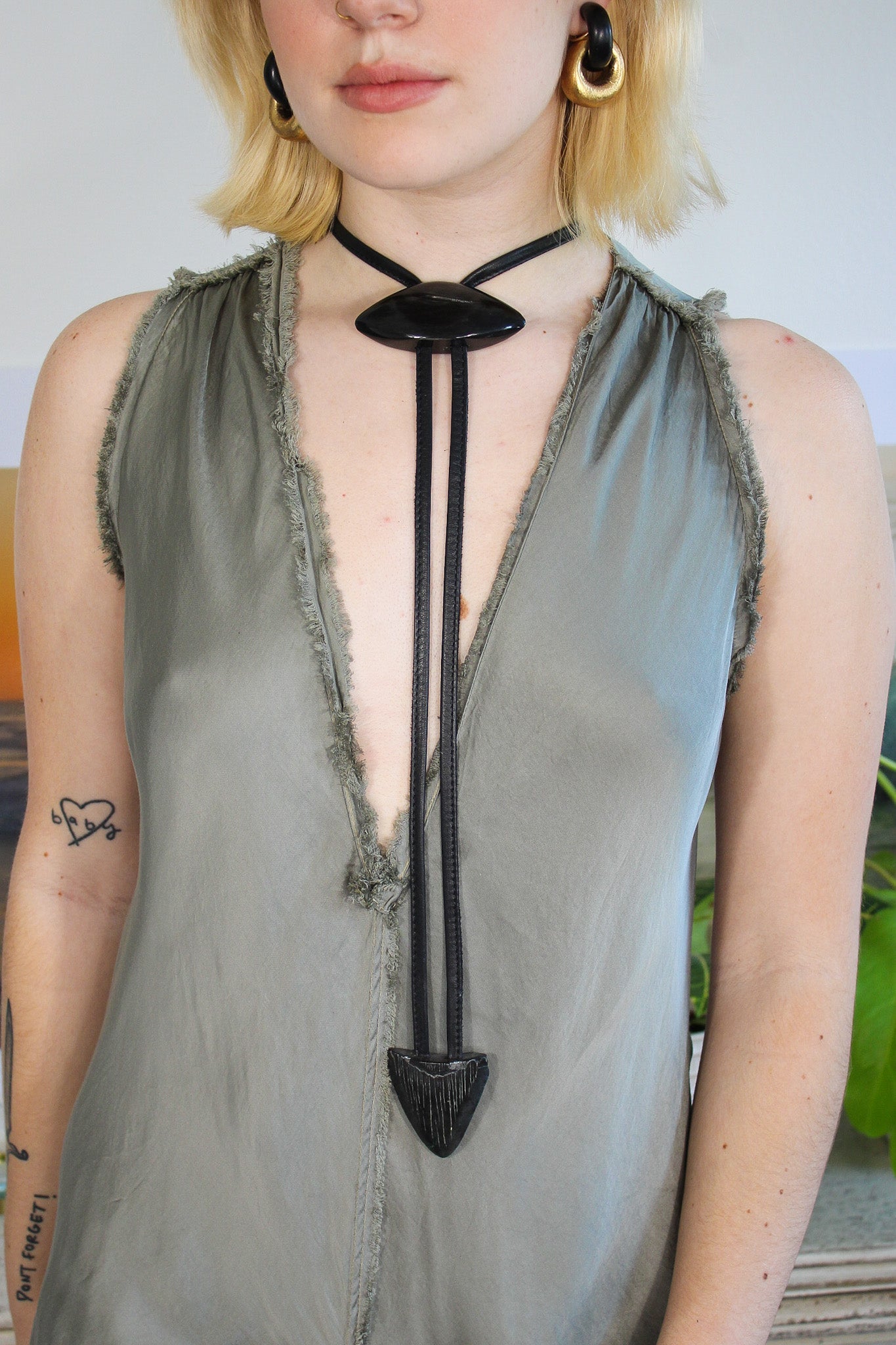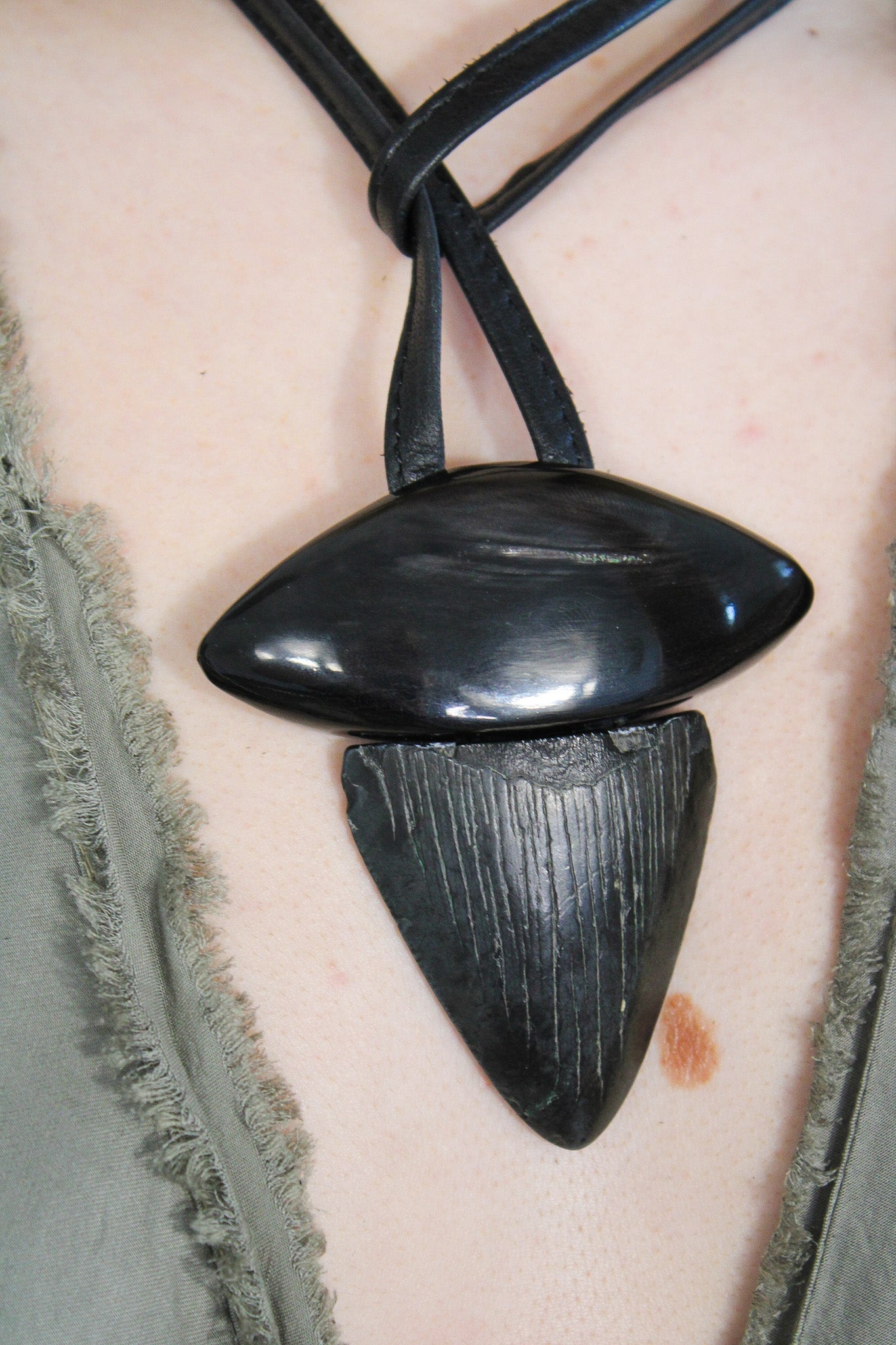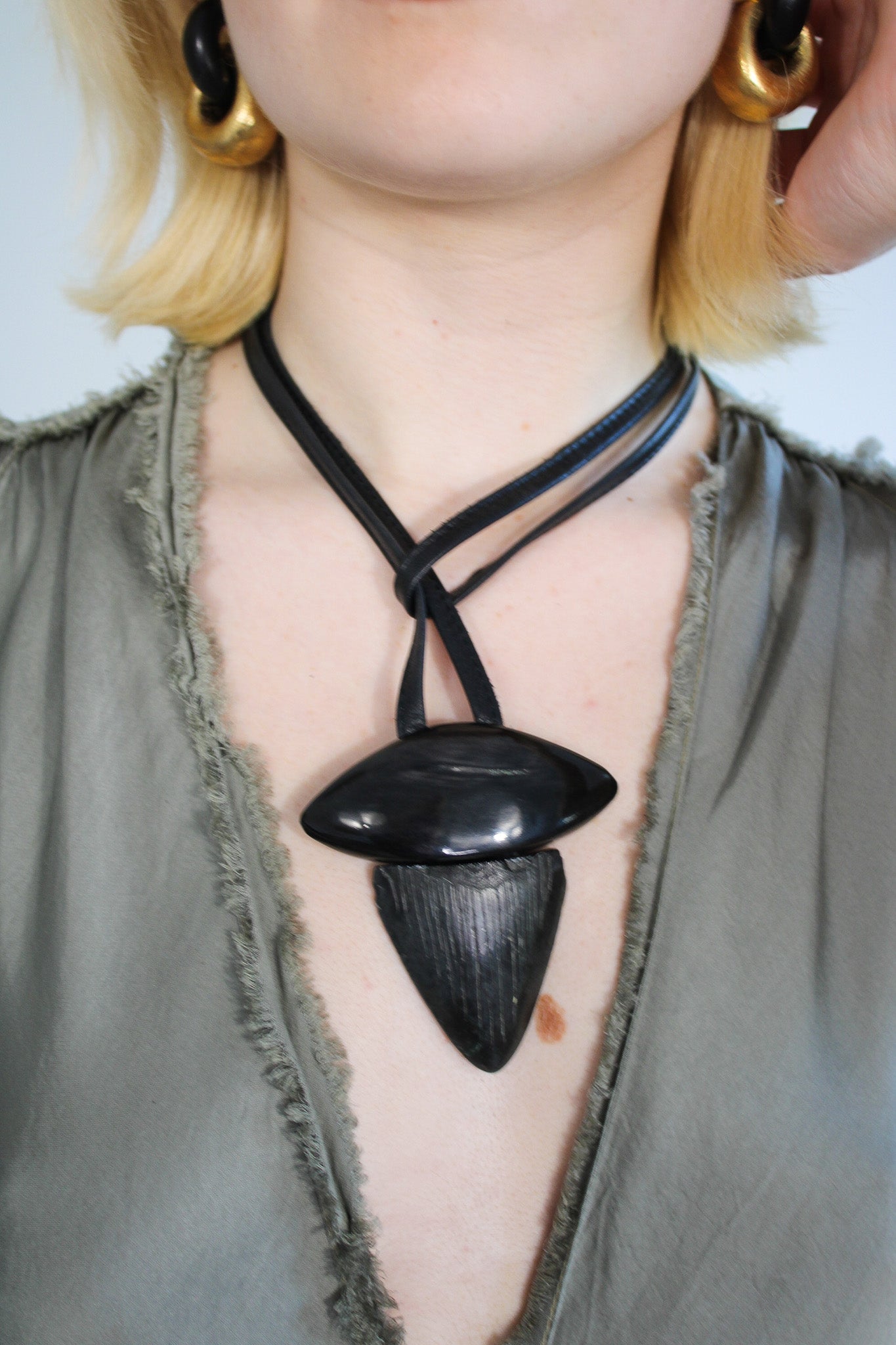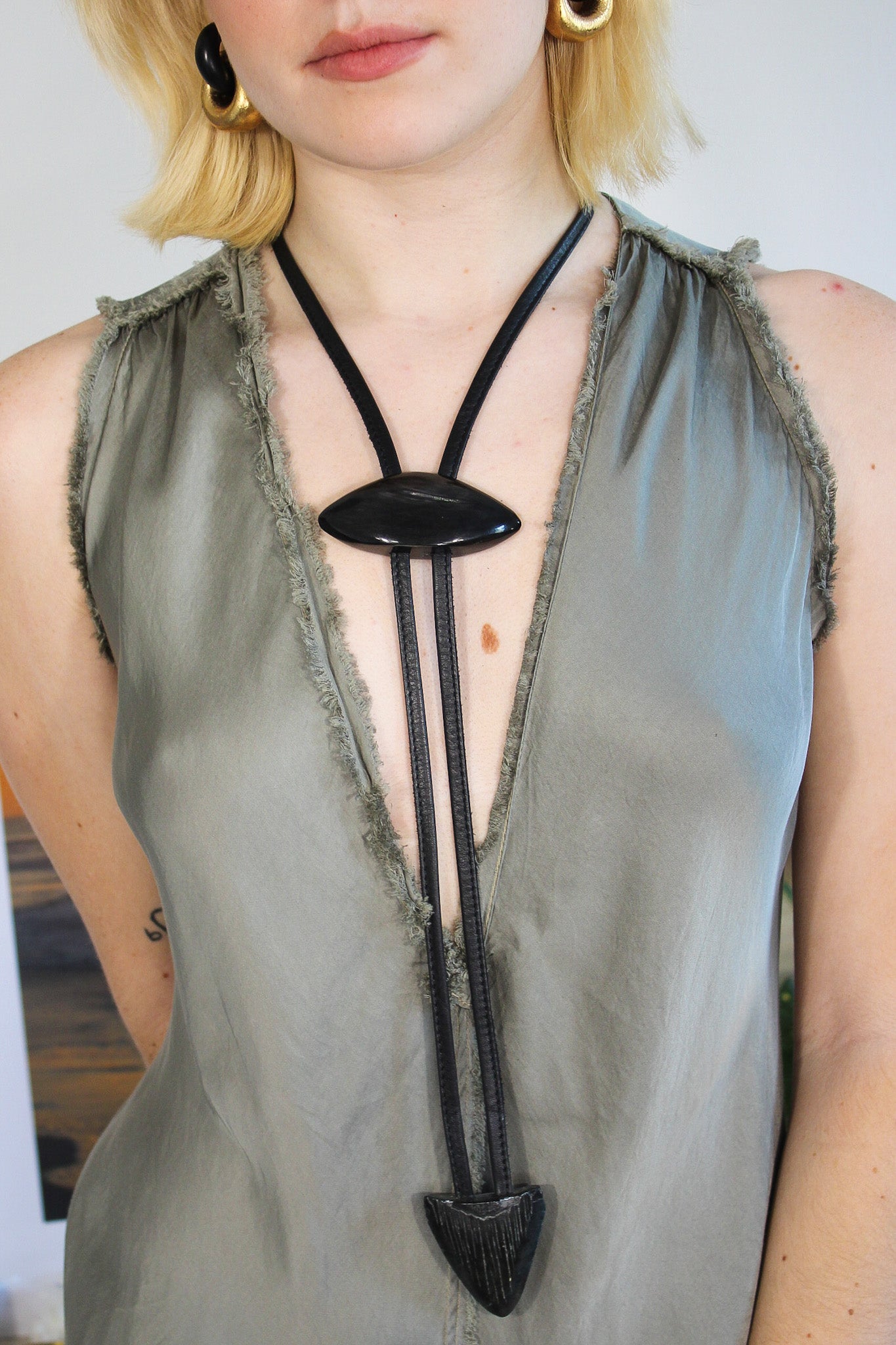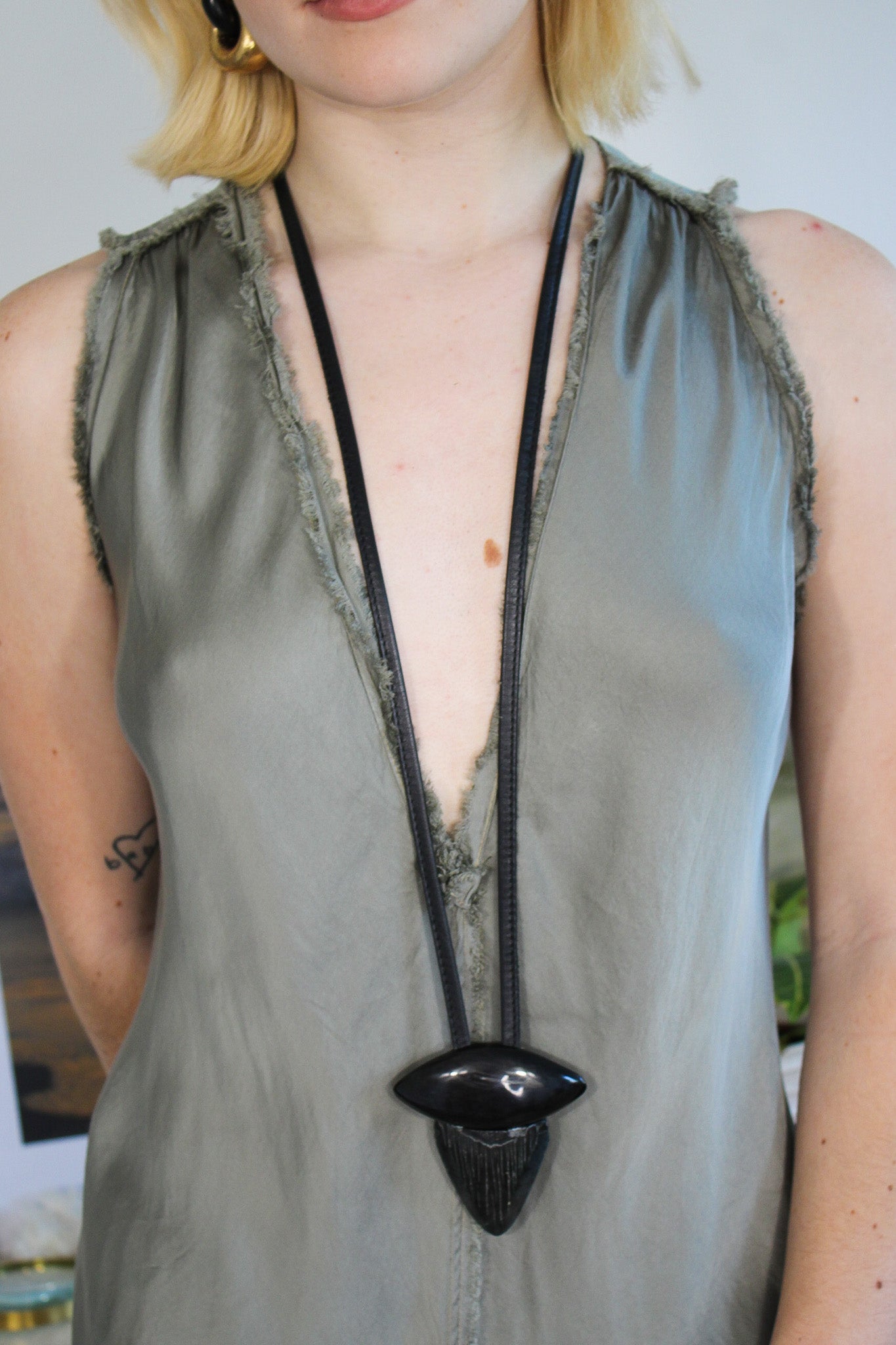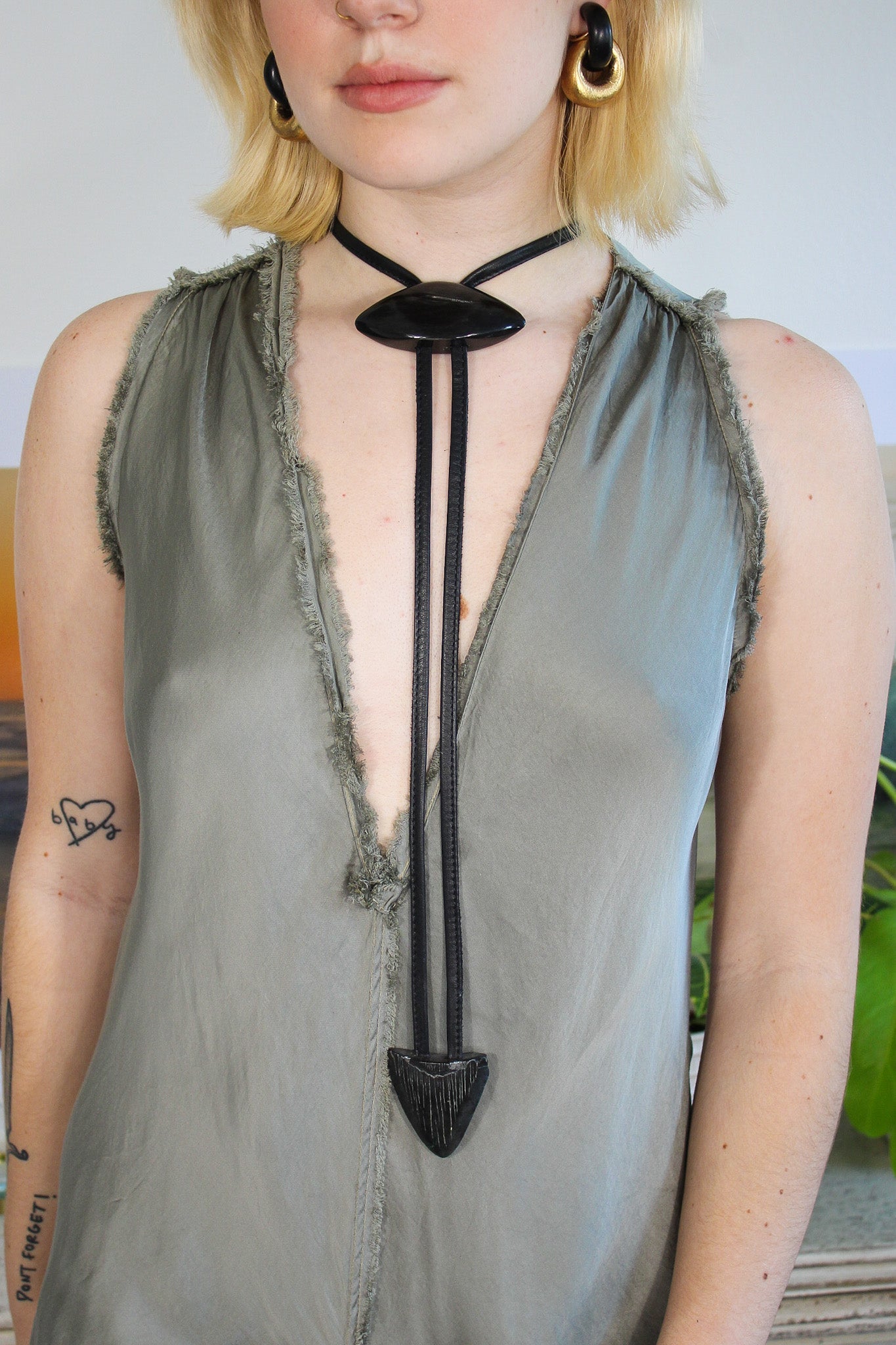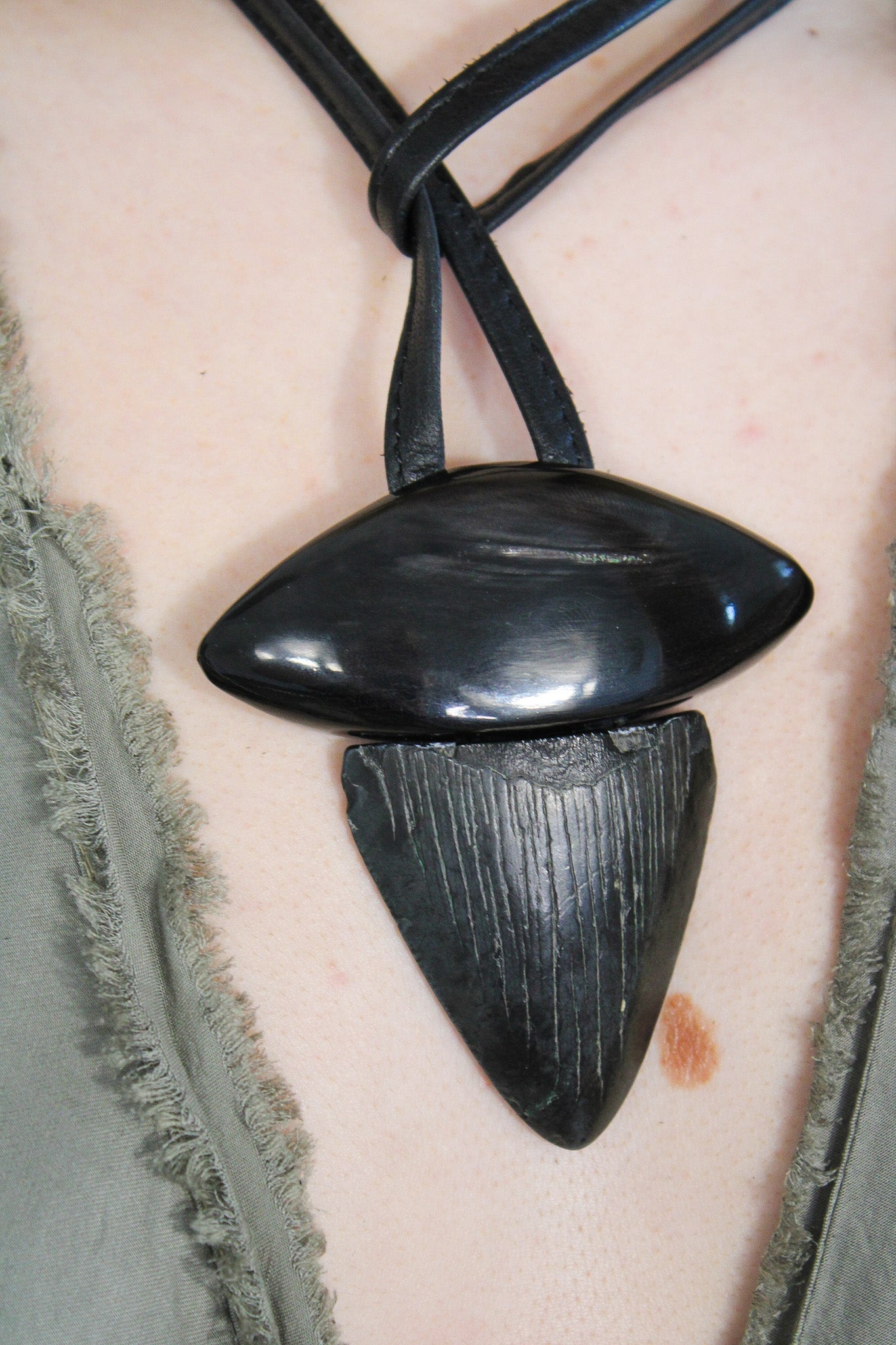 Shark Tooth, Horn & Leather Necklace
Each piece of Monies jewelry carries its own story, and the energy that goes into creating a piece is enormous.
This bolo-tie style necklace is versatile in all the right ways. Featuring a soft black leather cording with petrified shark tooth at the base and movable black horn. Endless styling options with this necklace! 
Measurements: 46 inch length, can also be worn short
Made in Copenhagen, Denmark