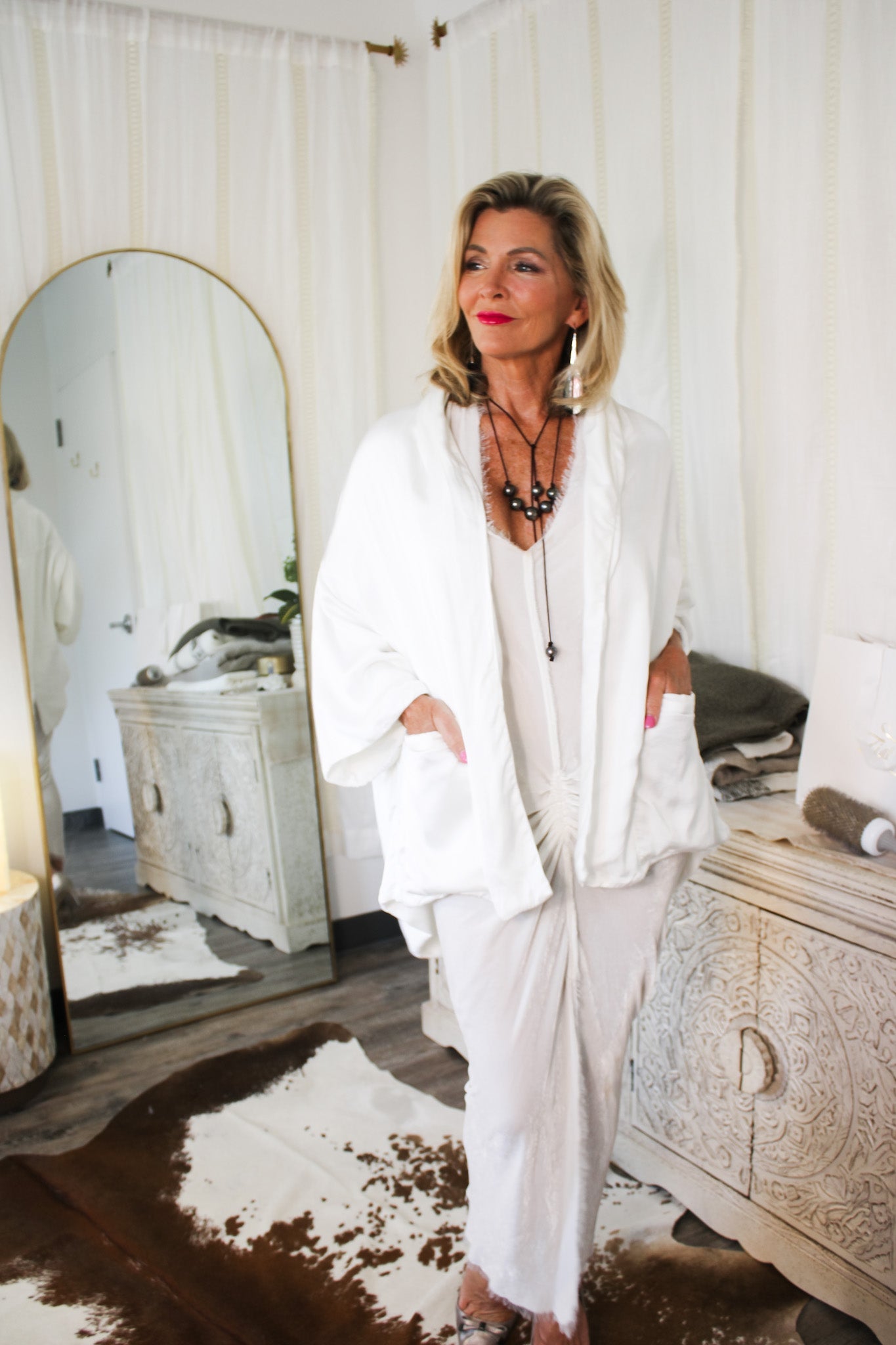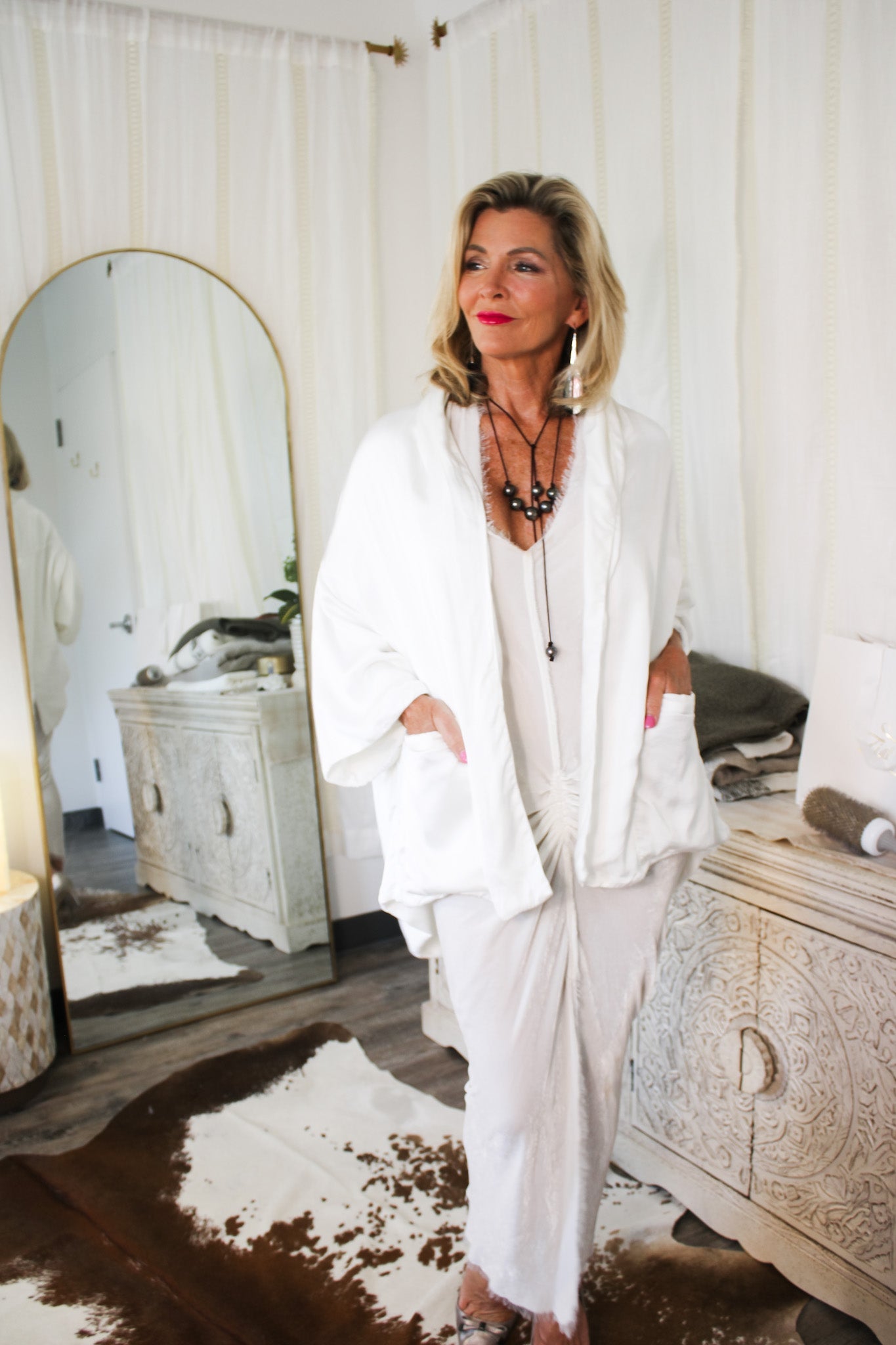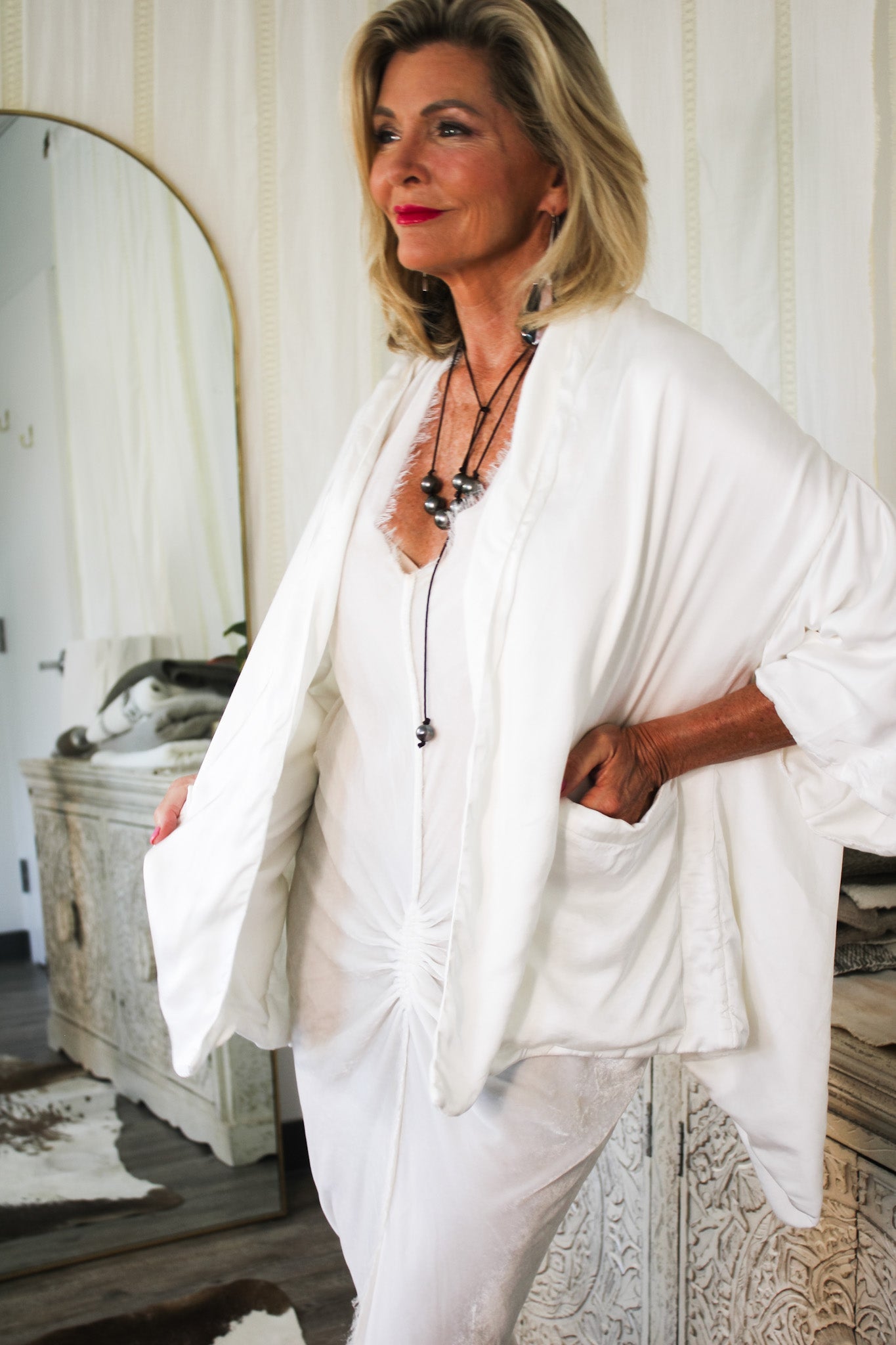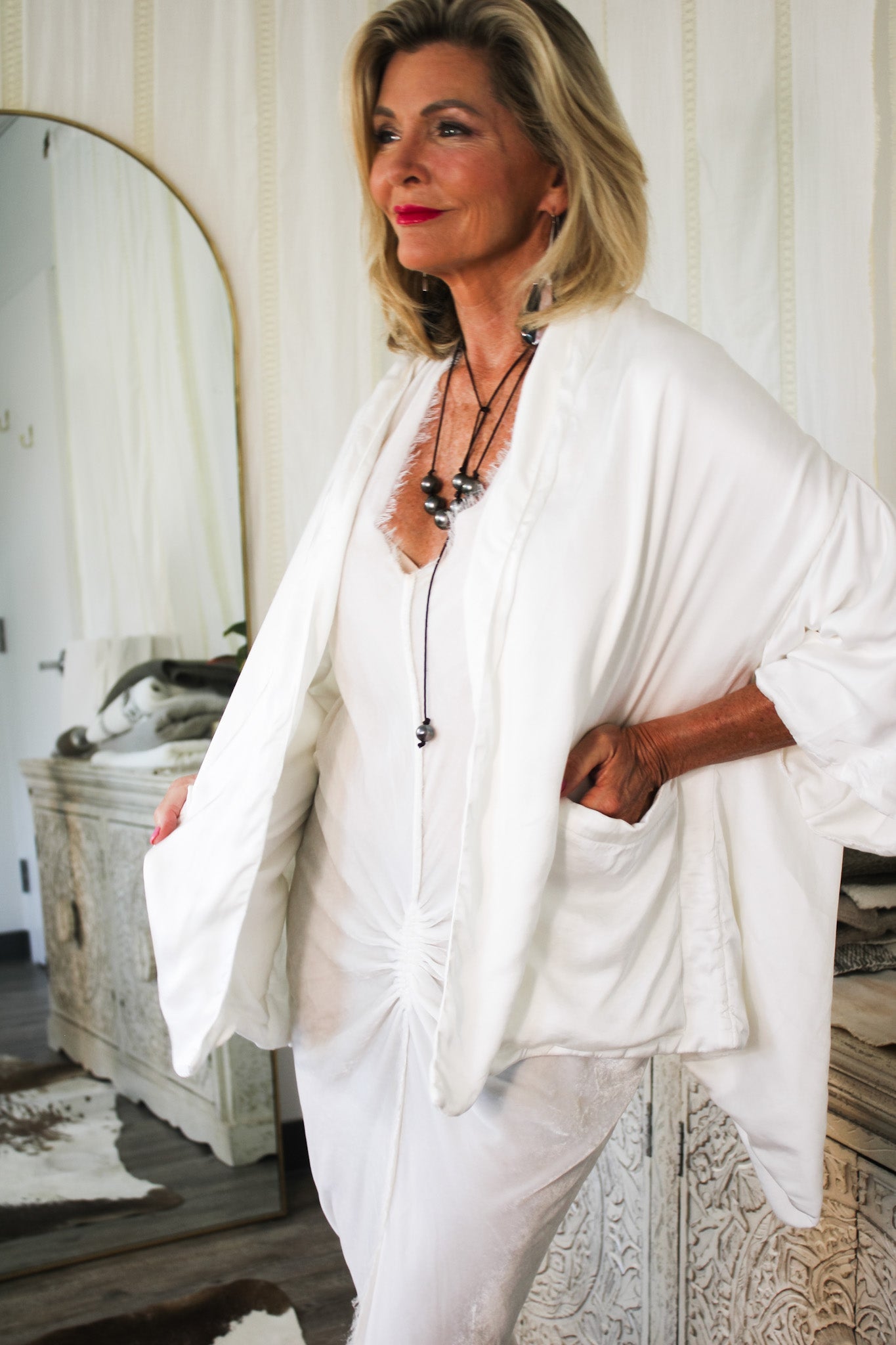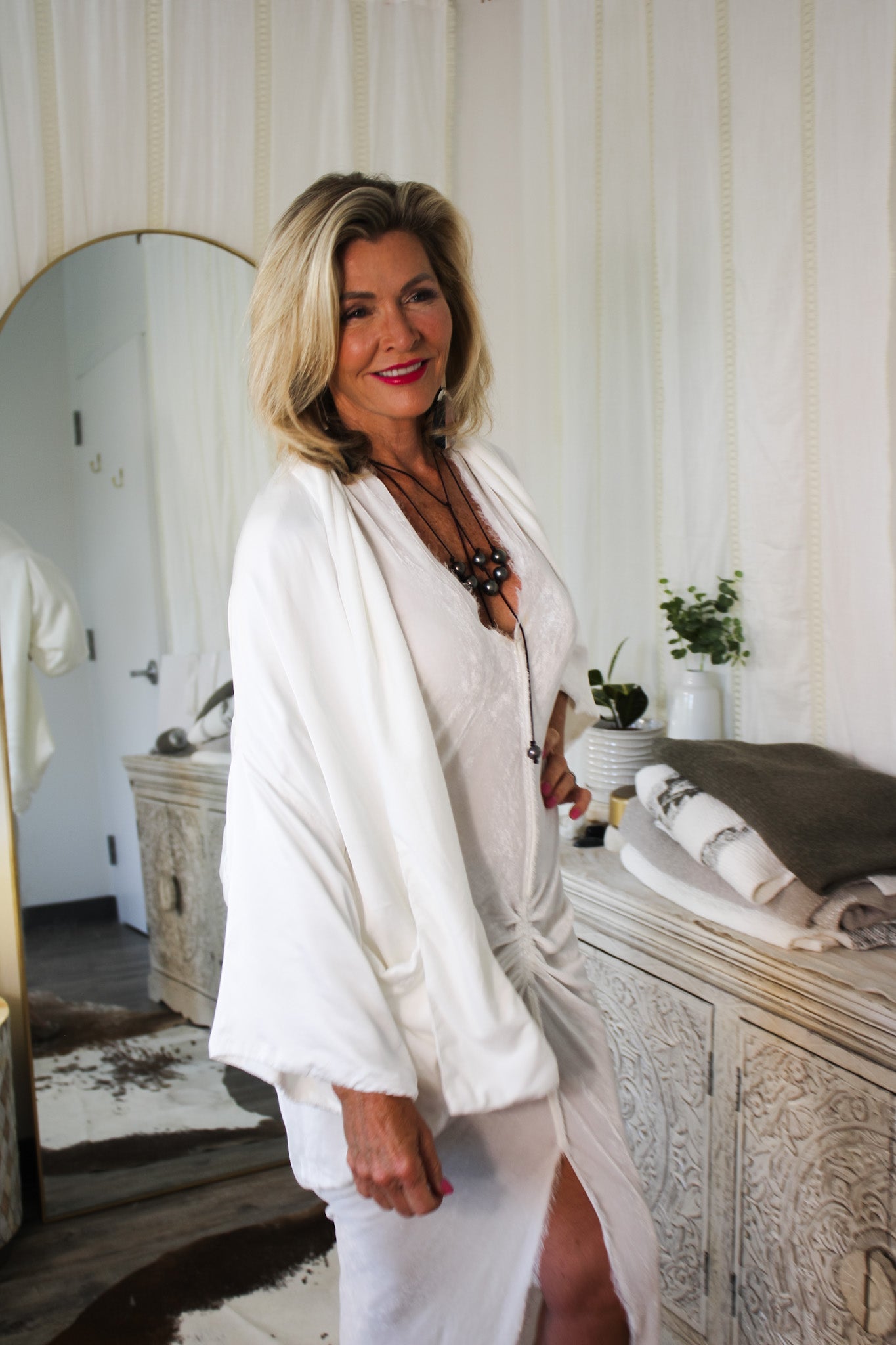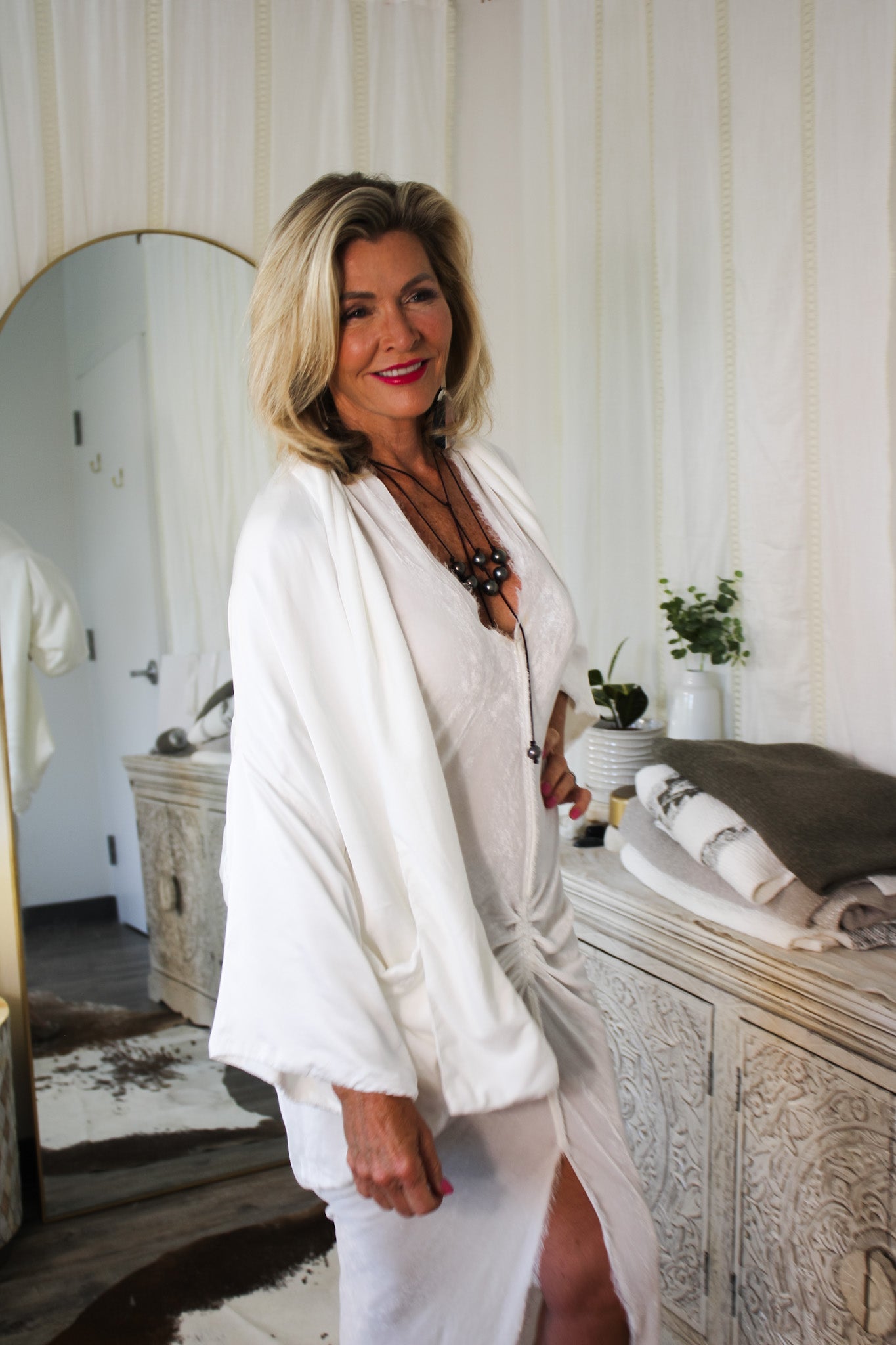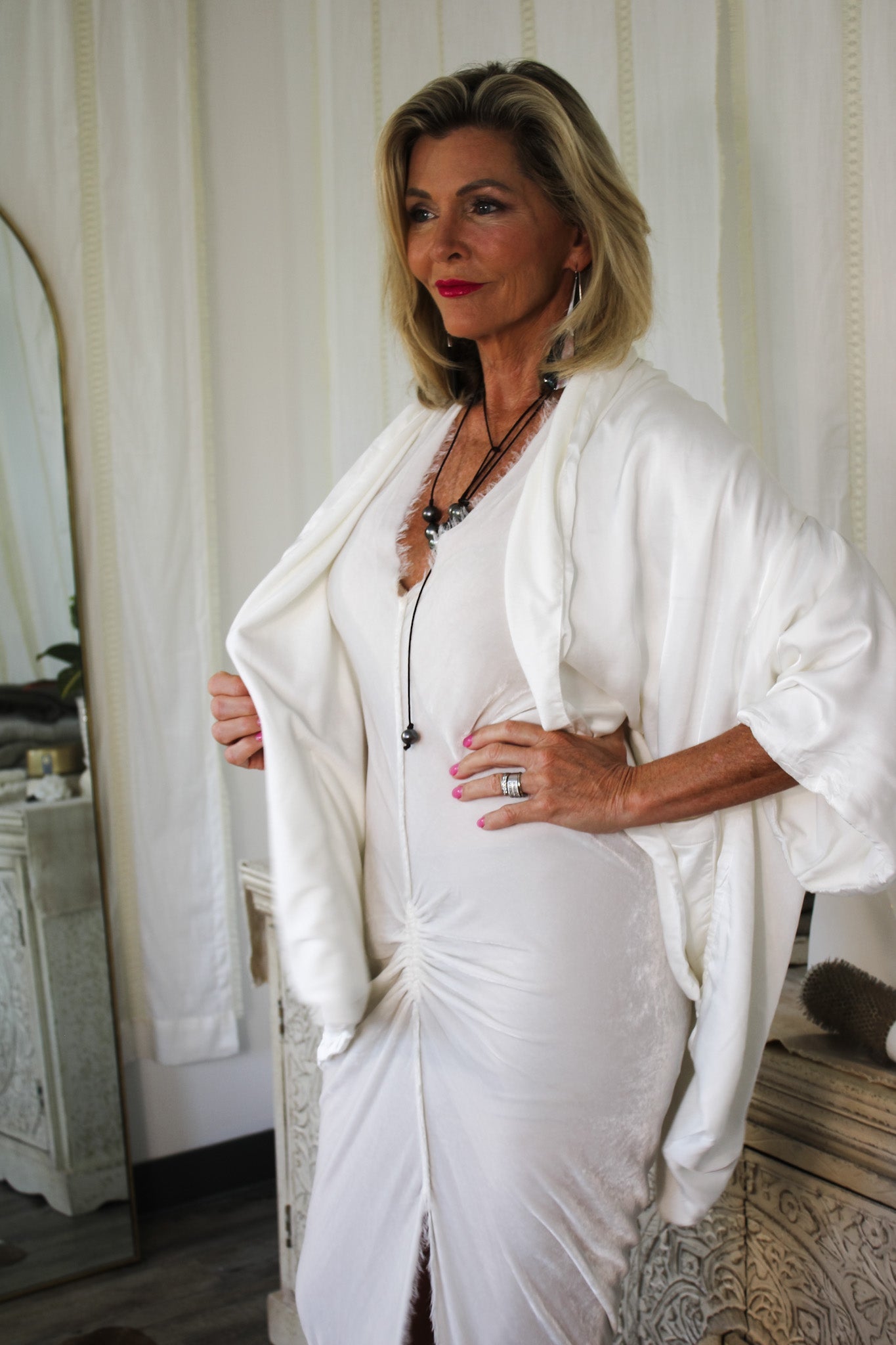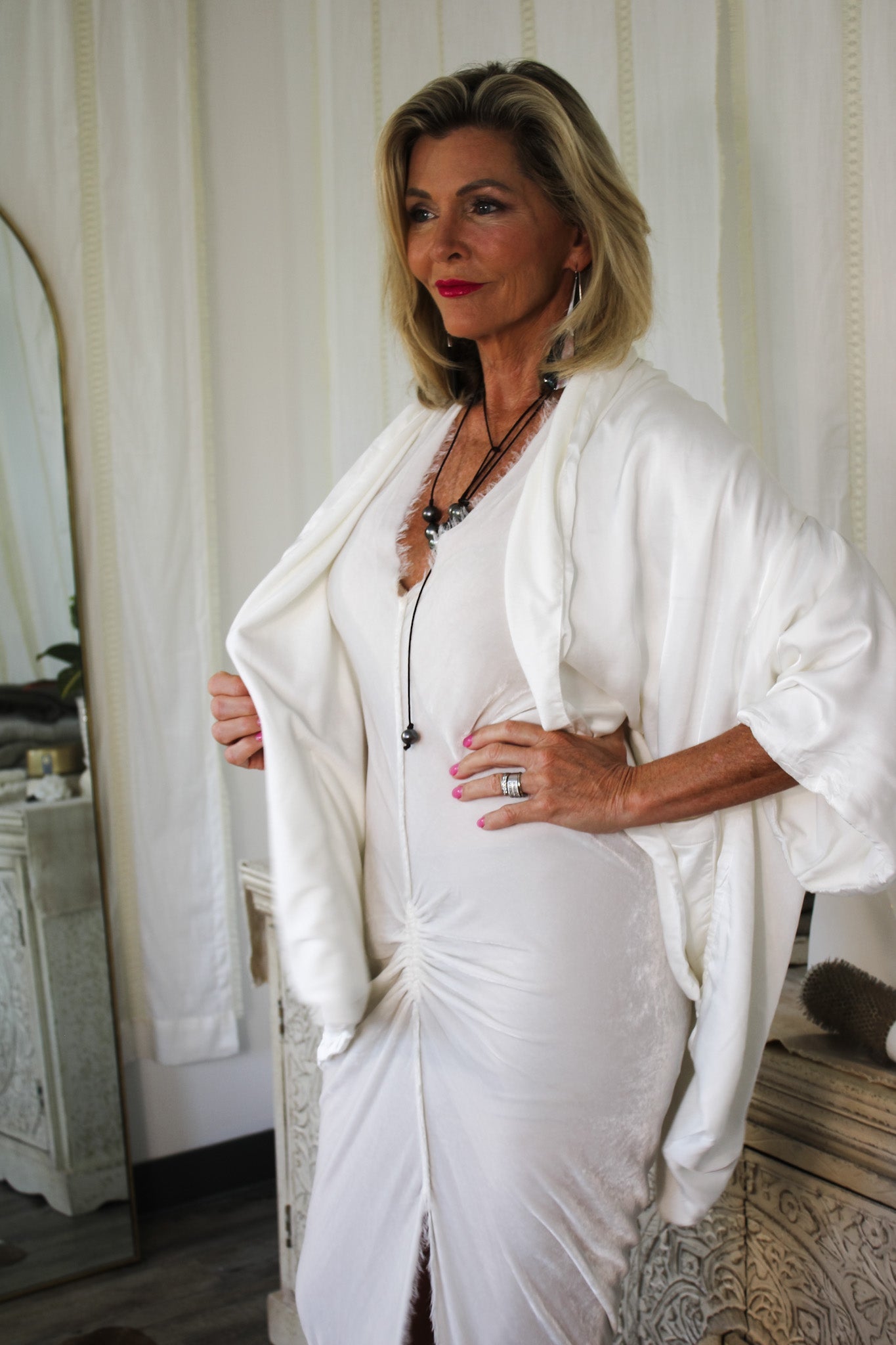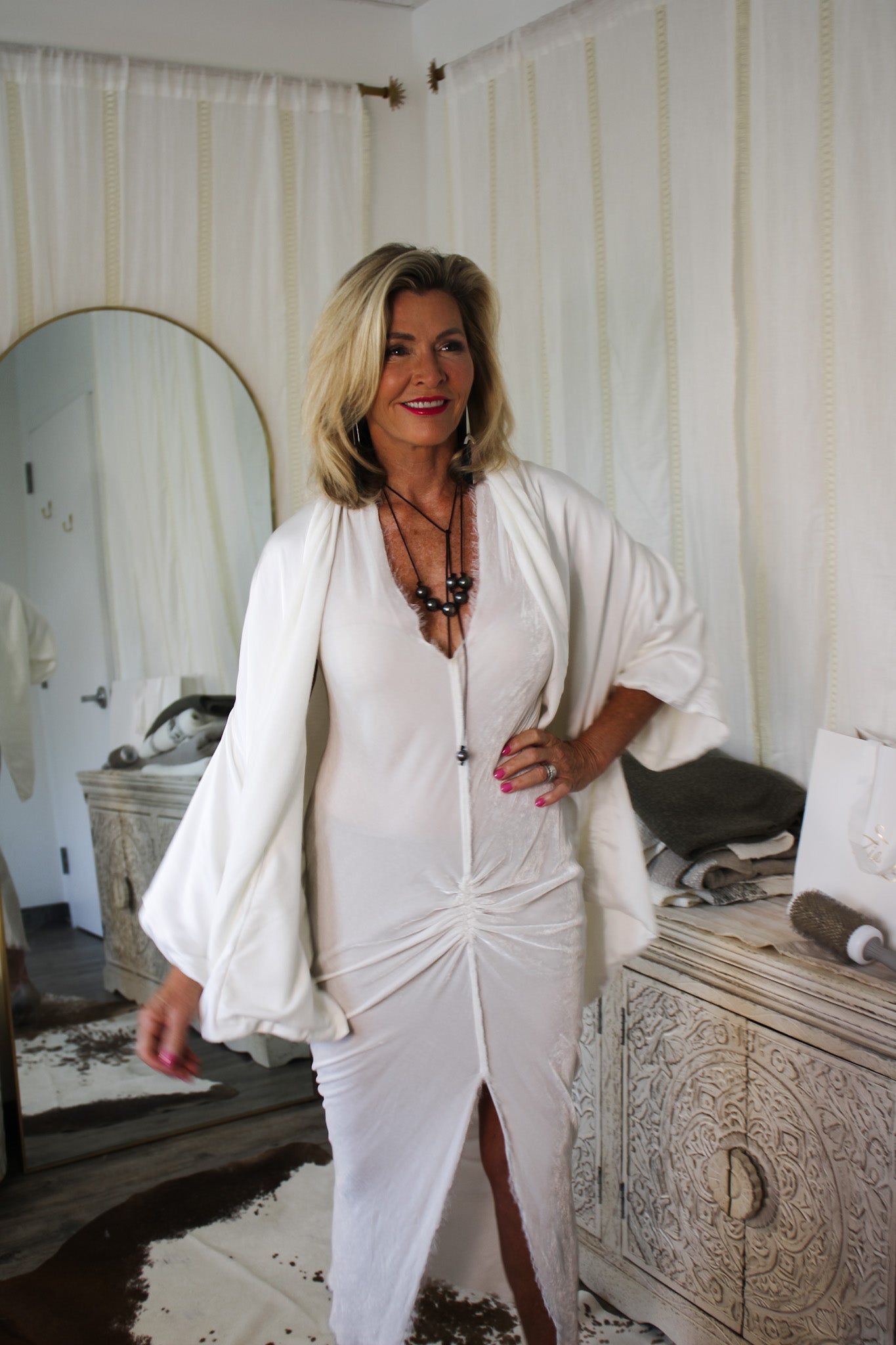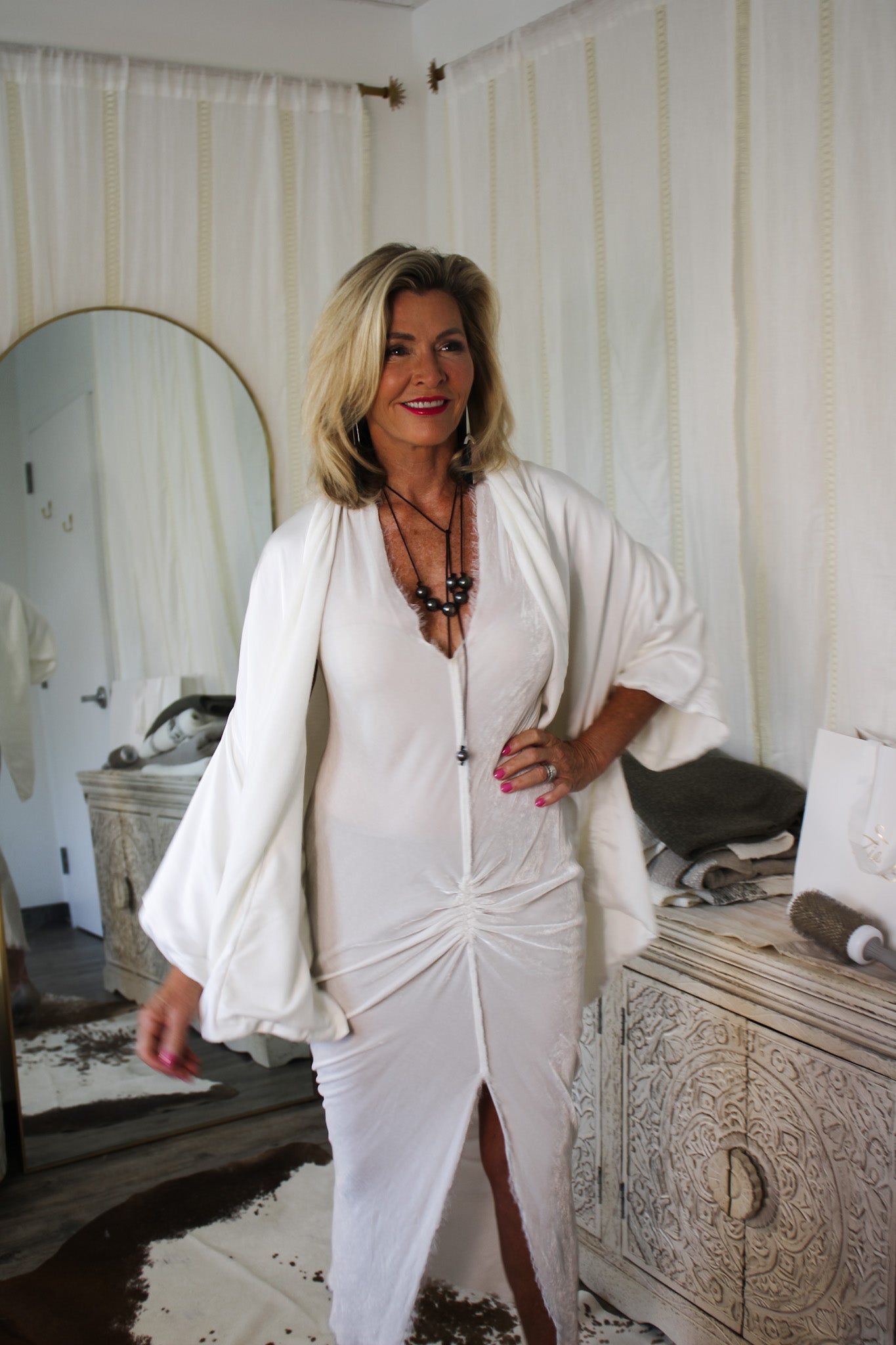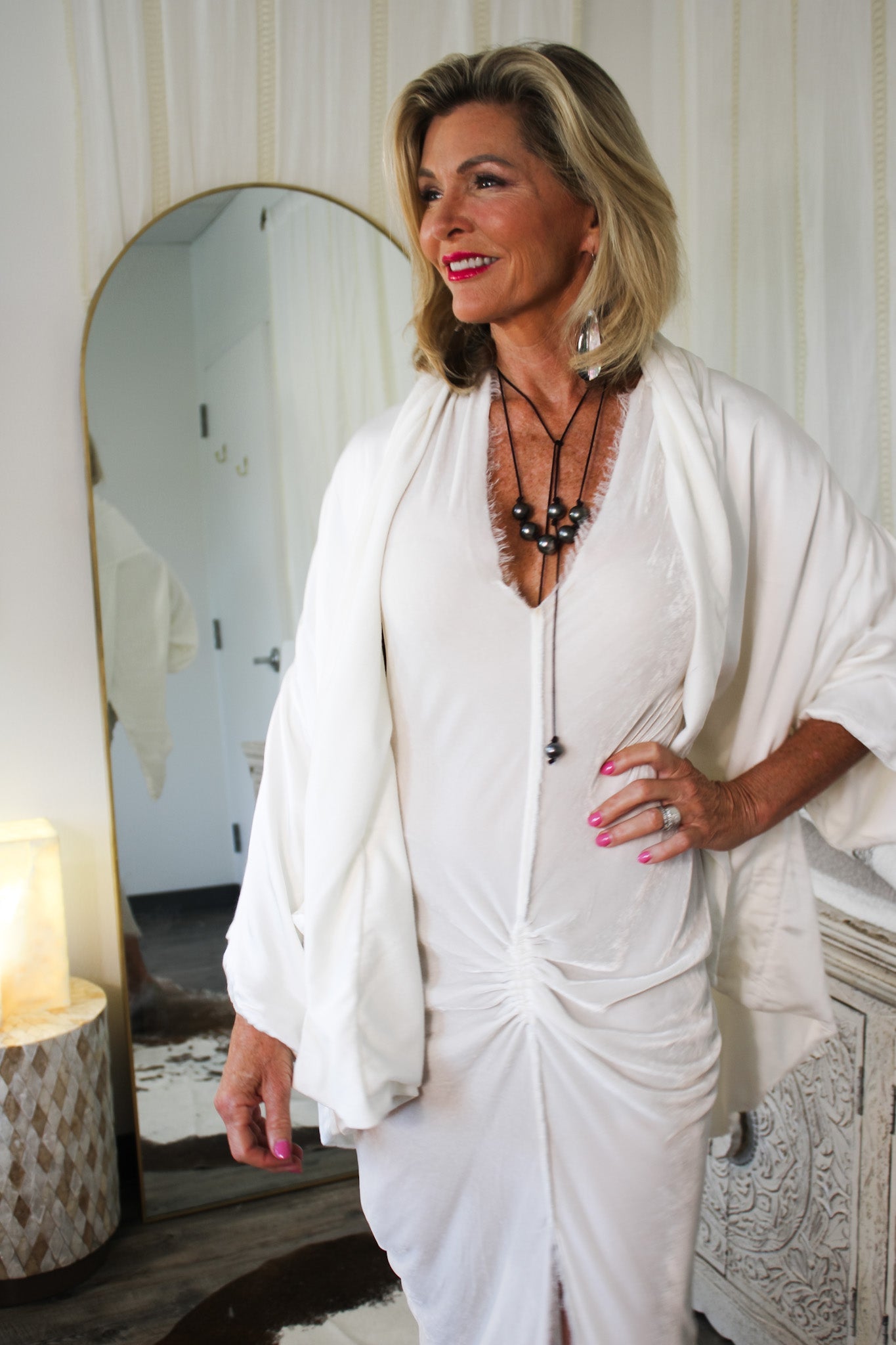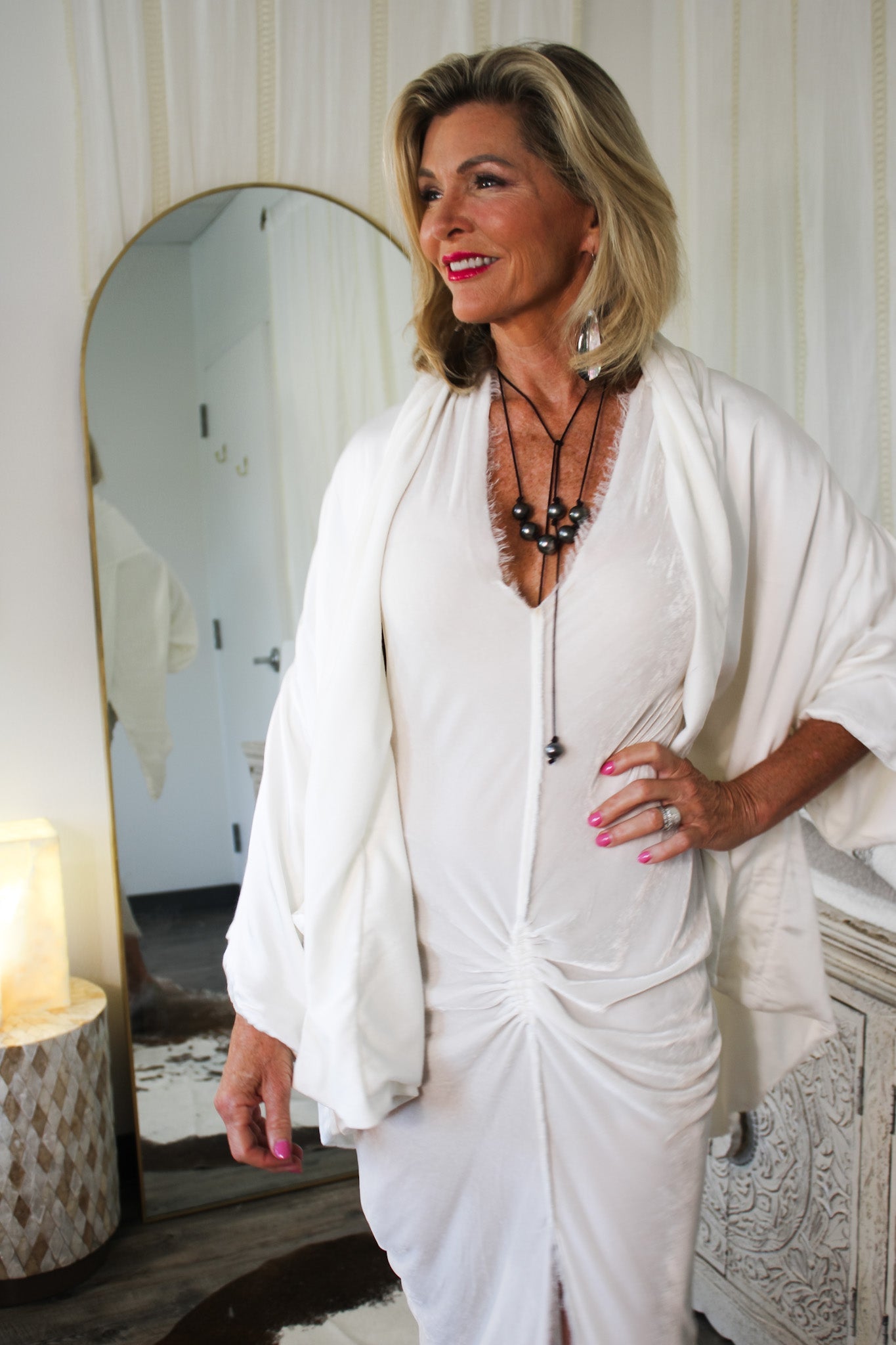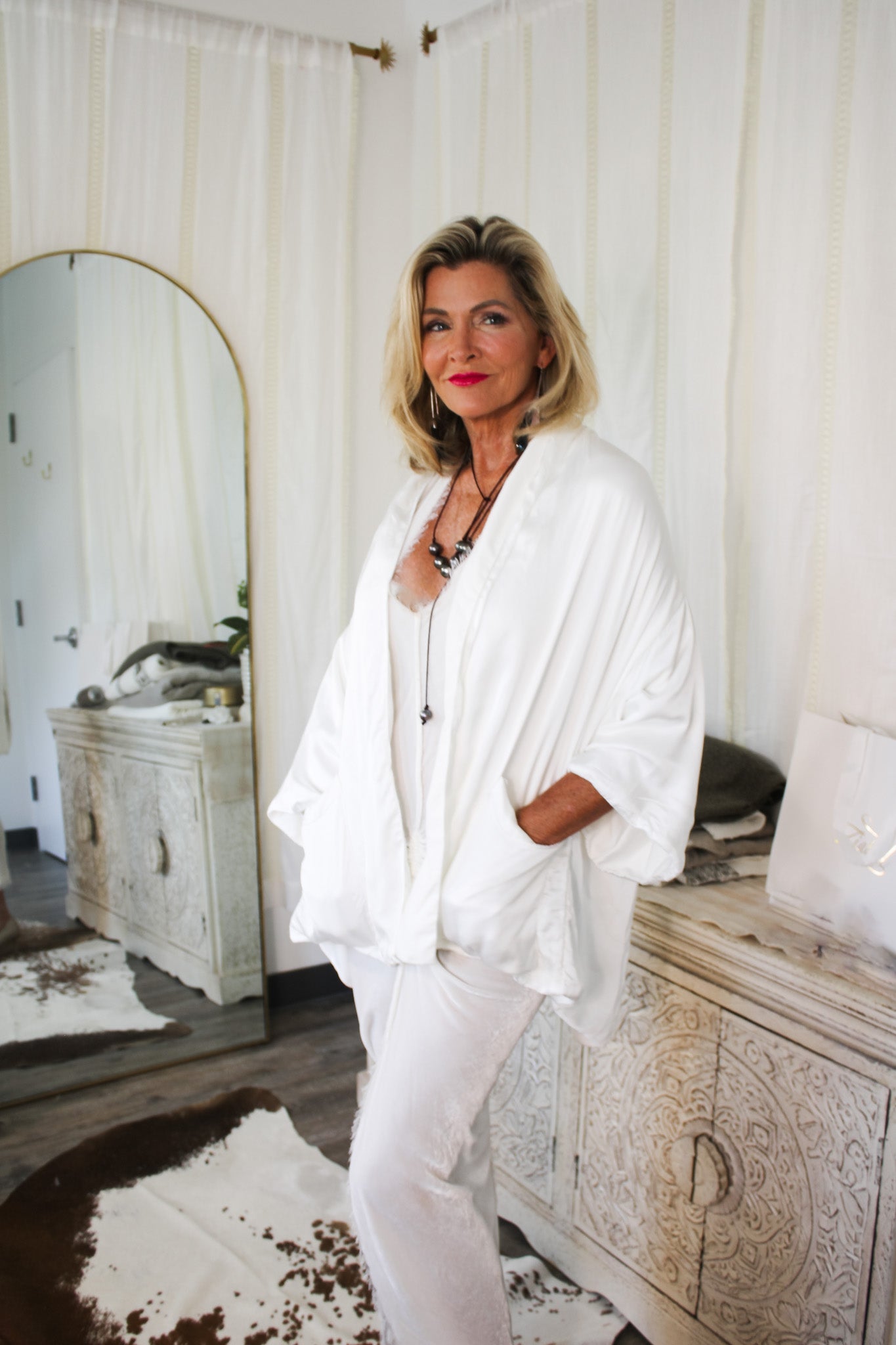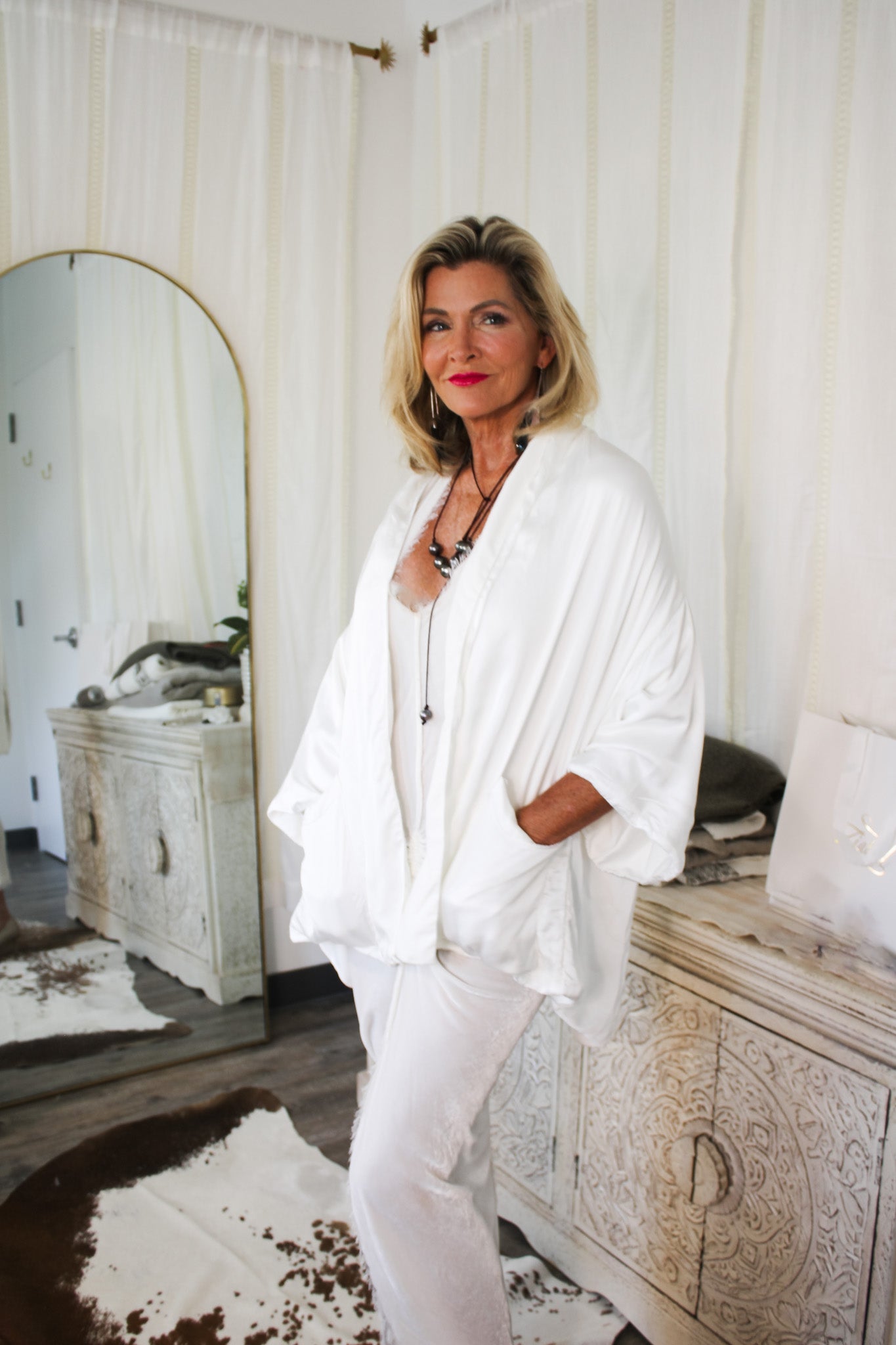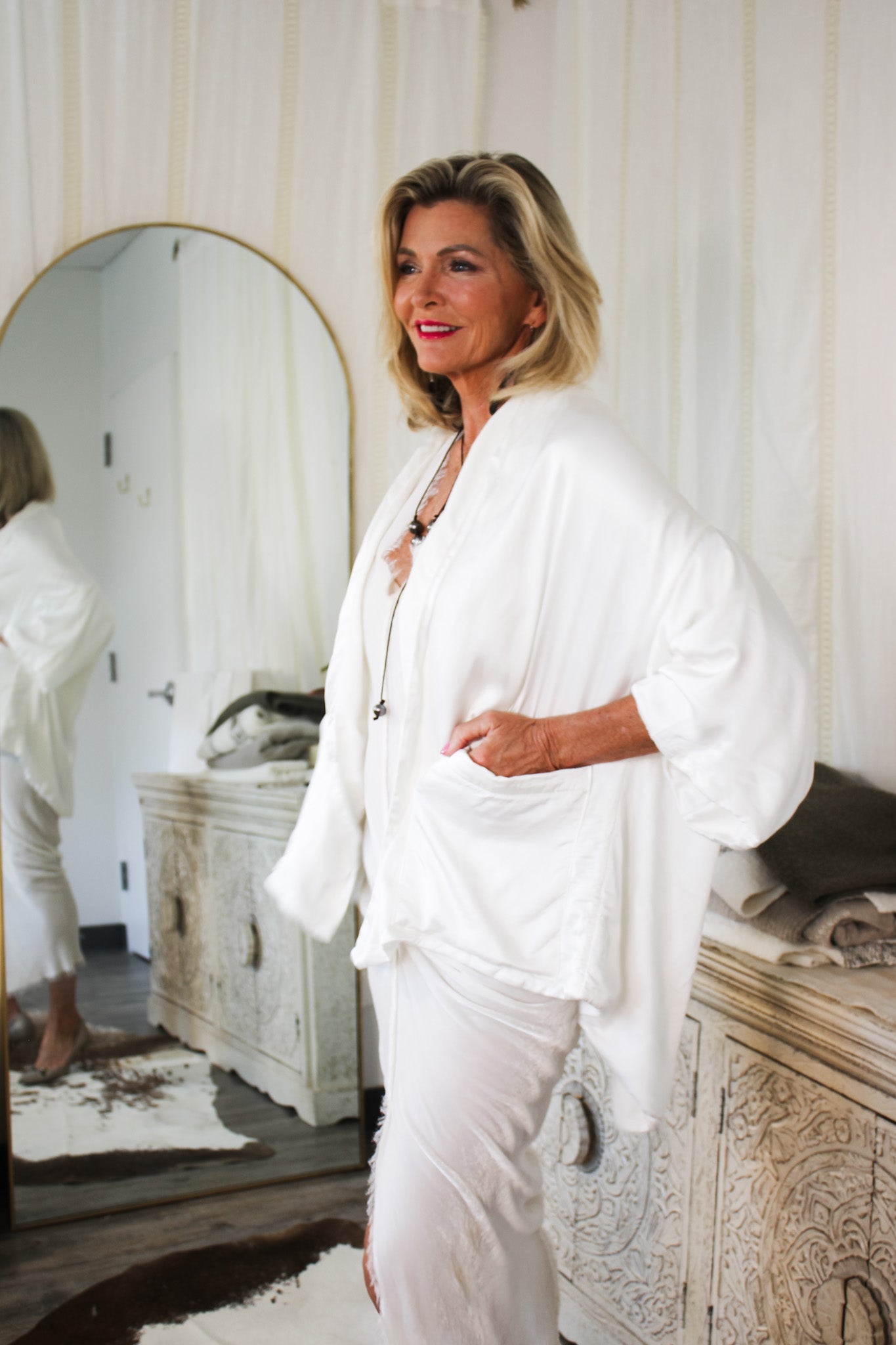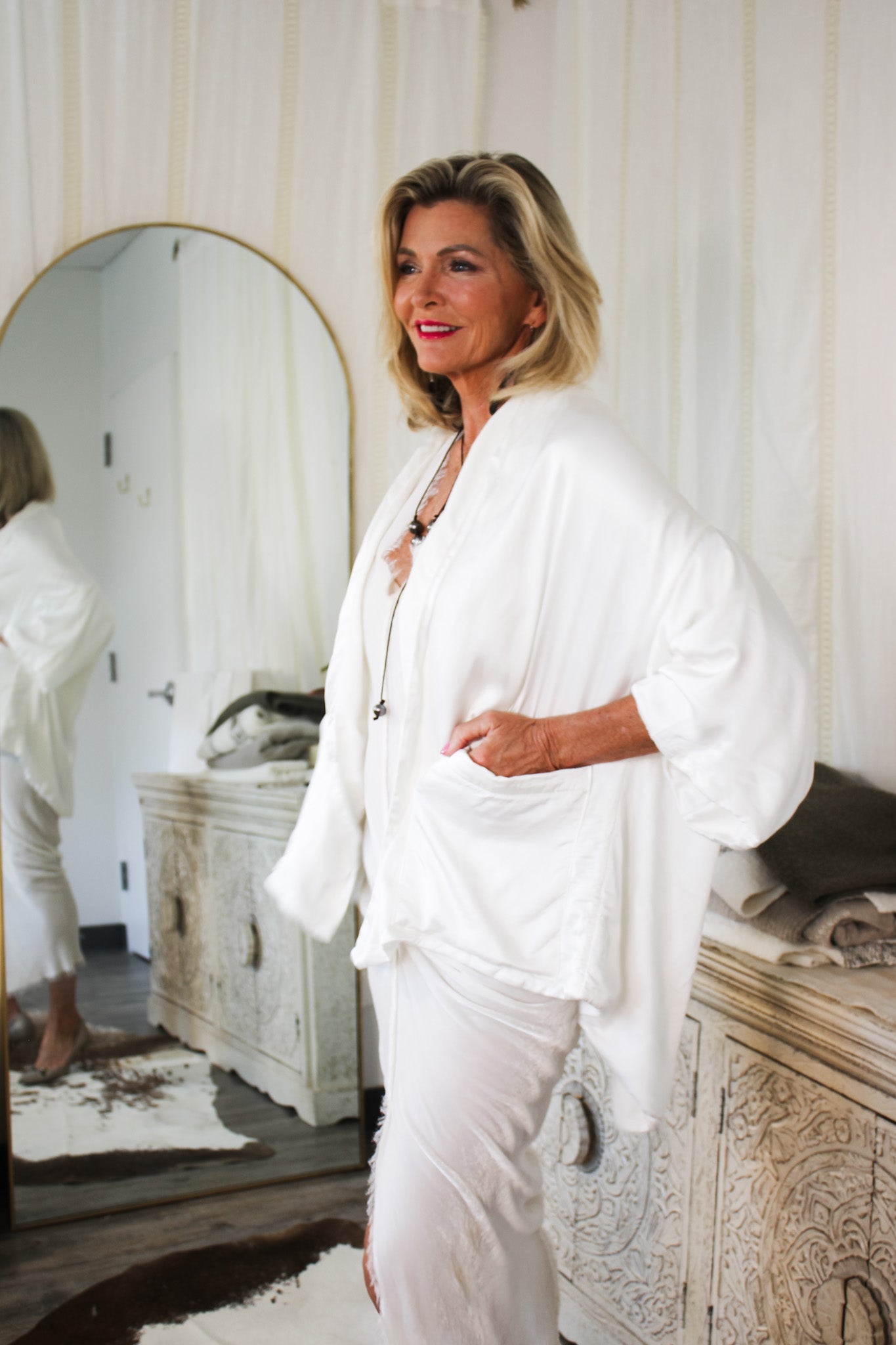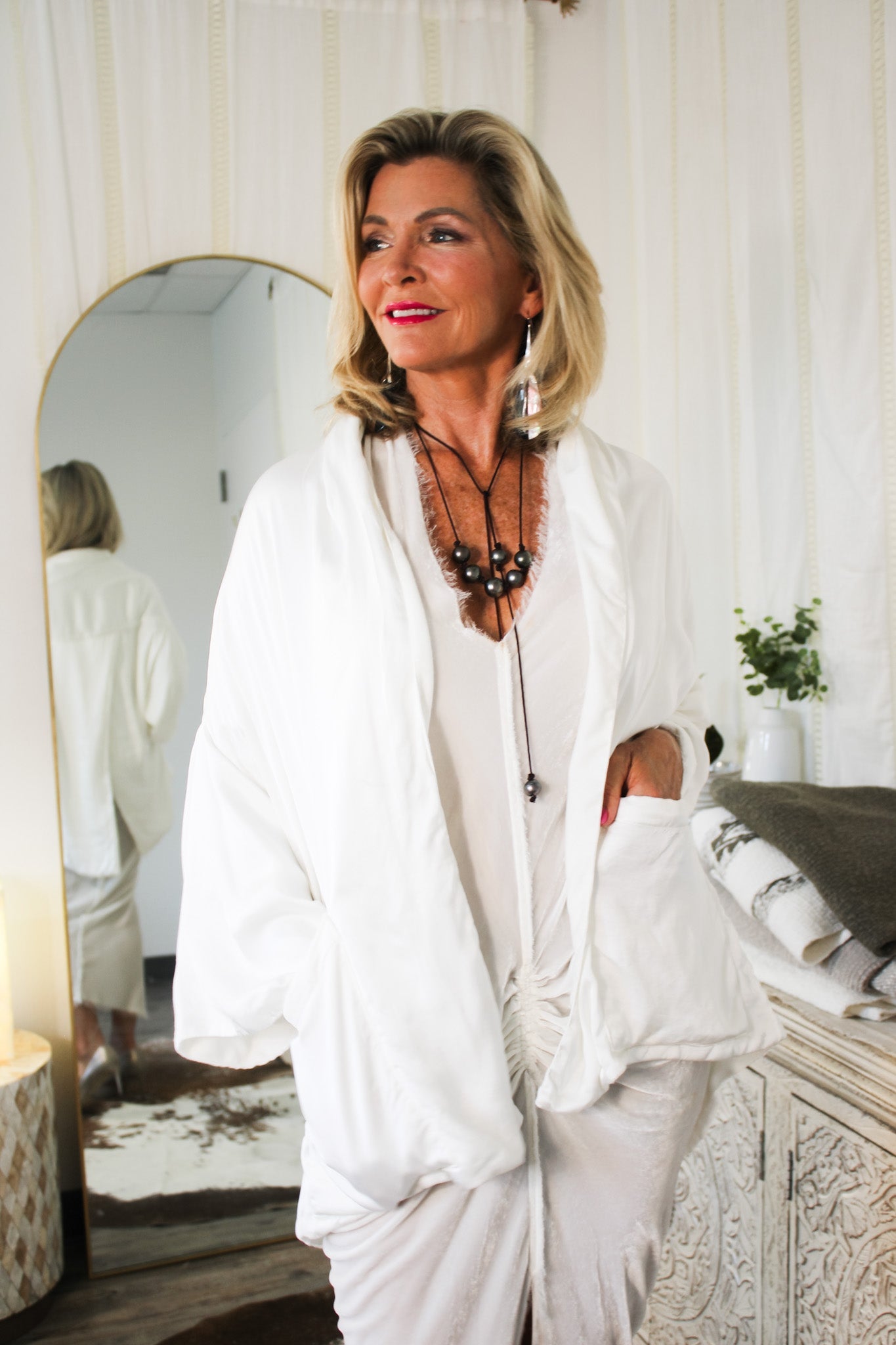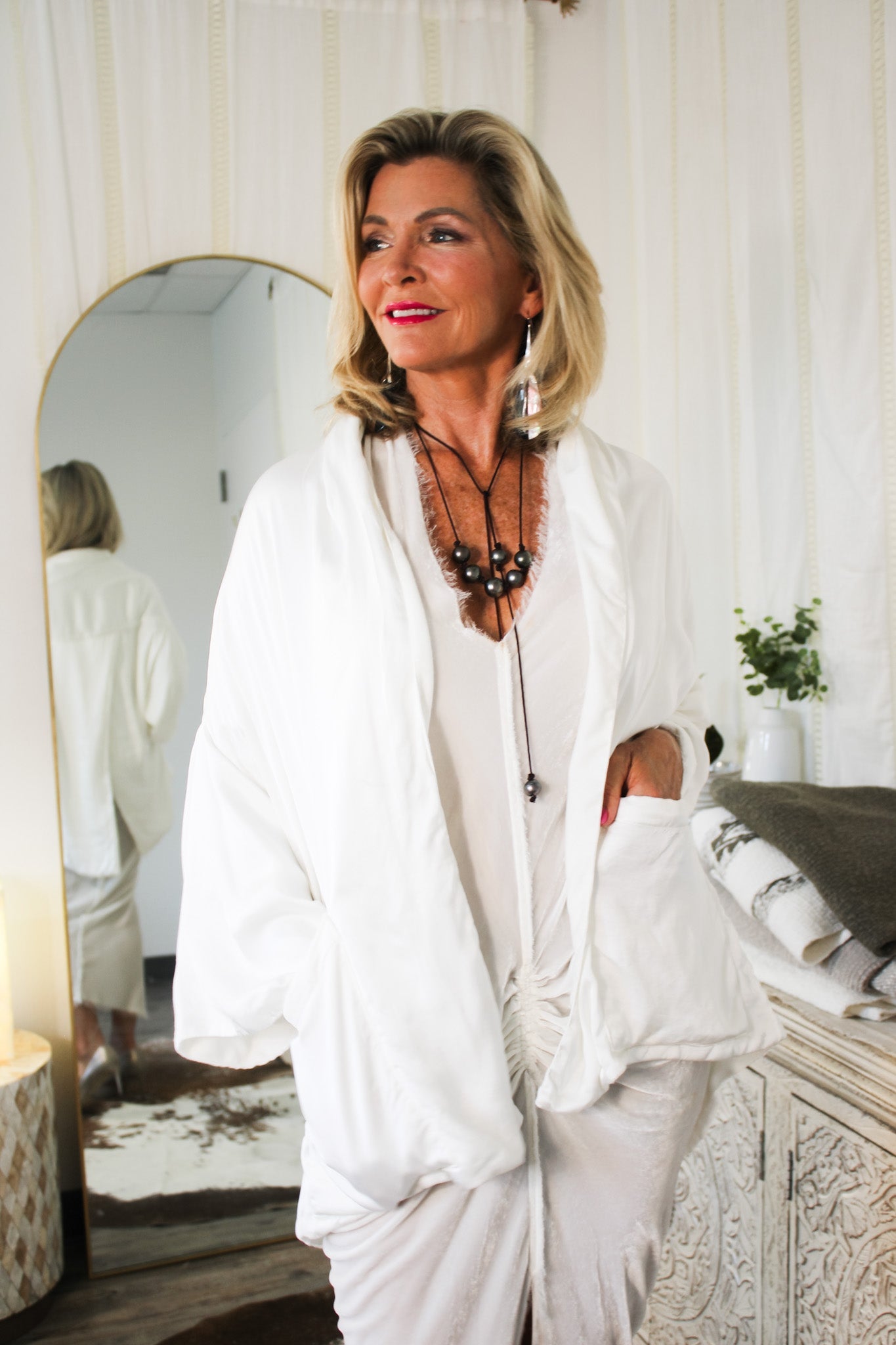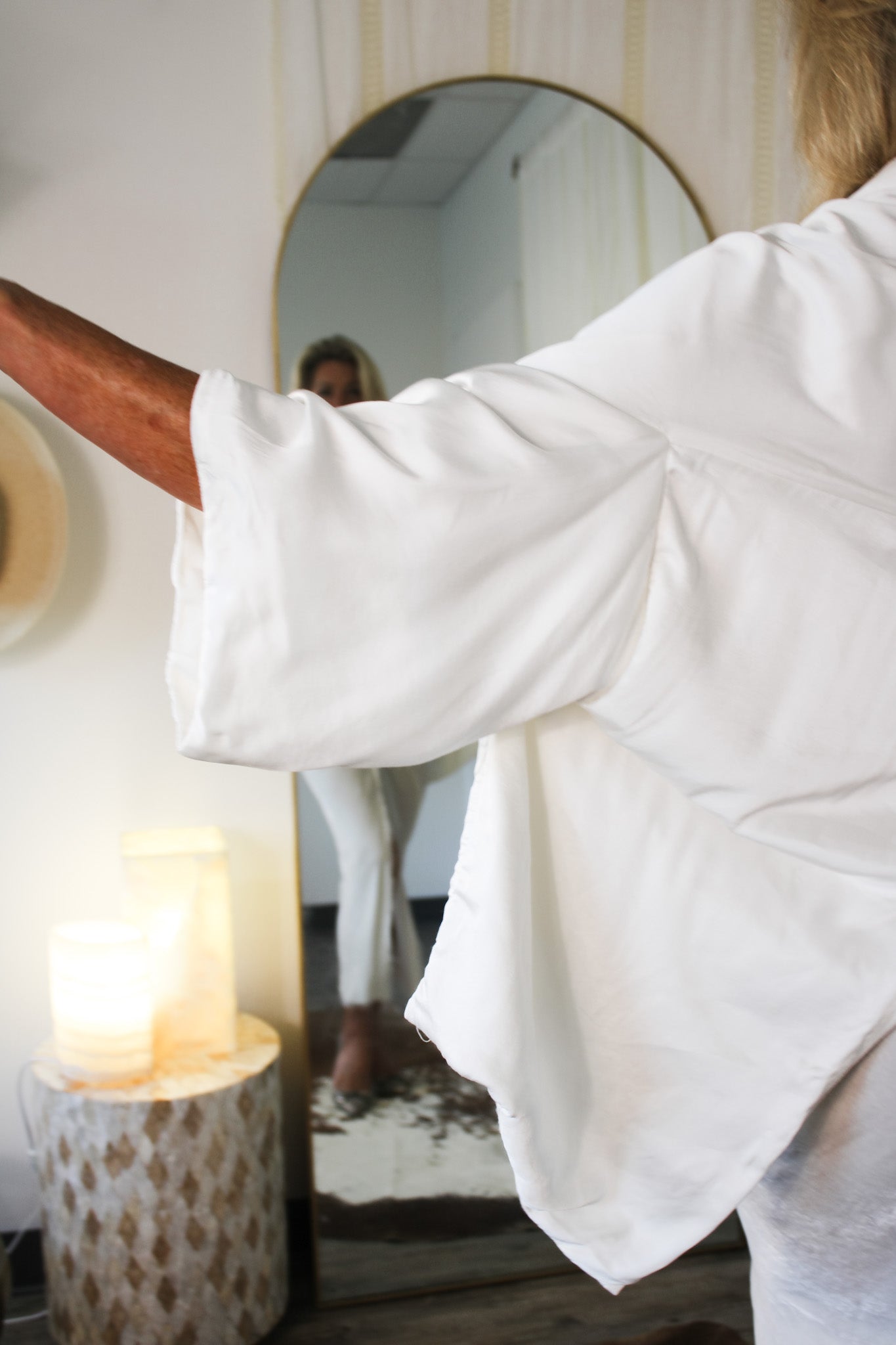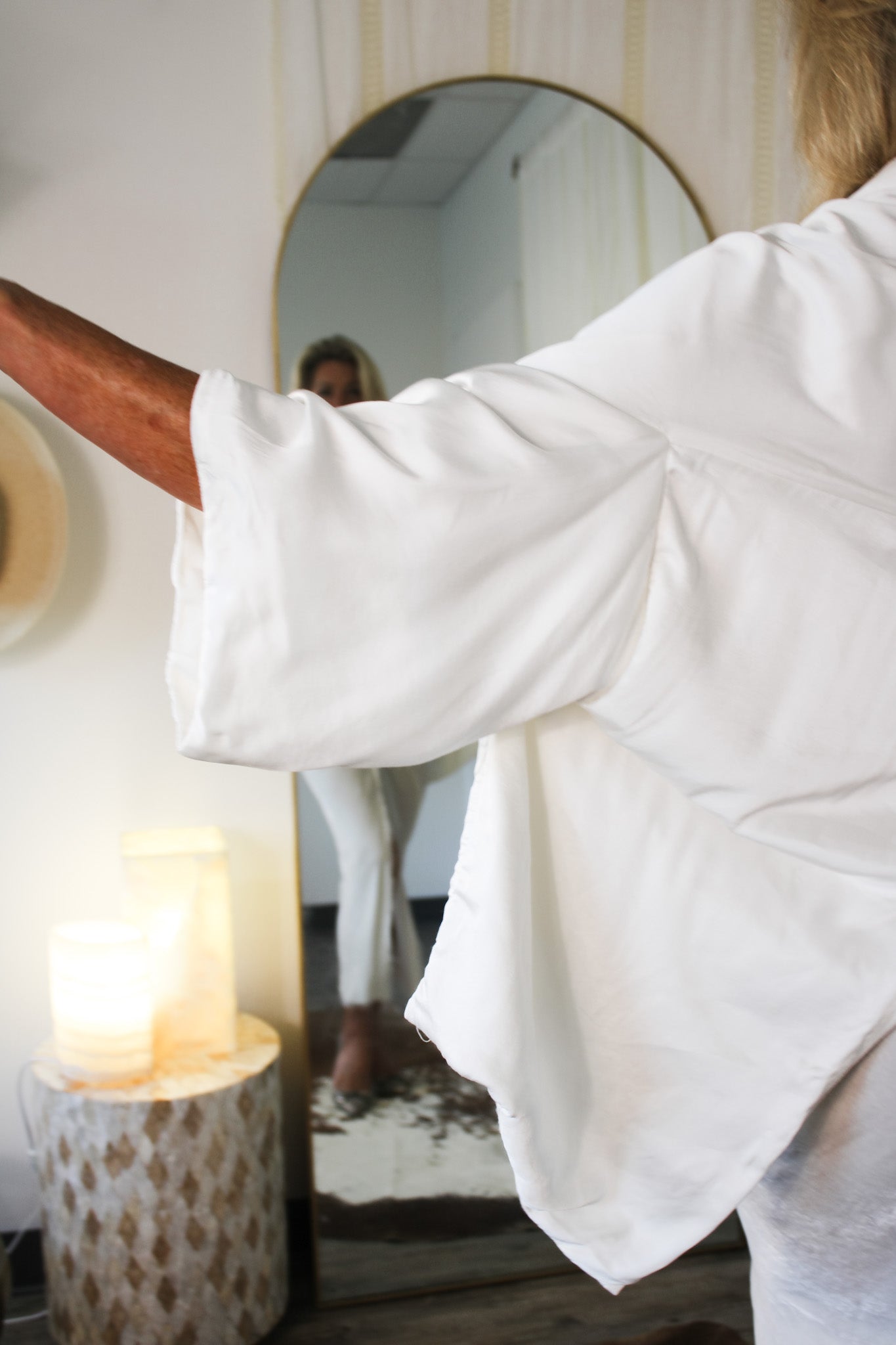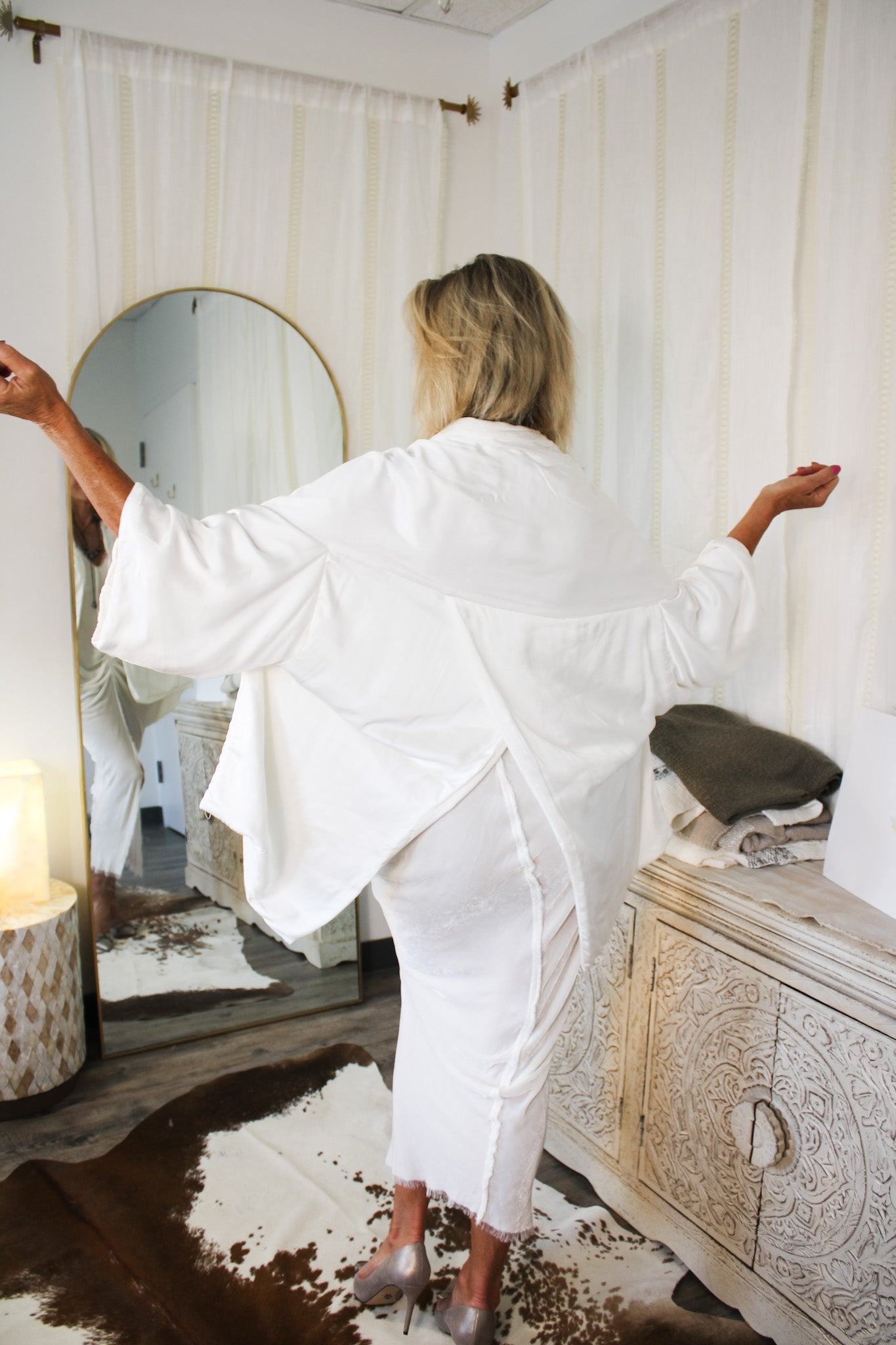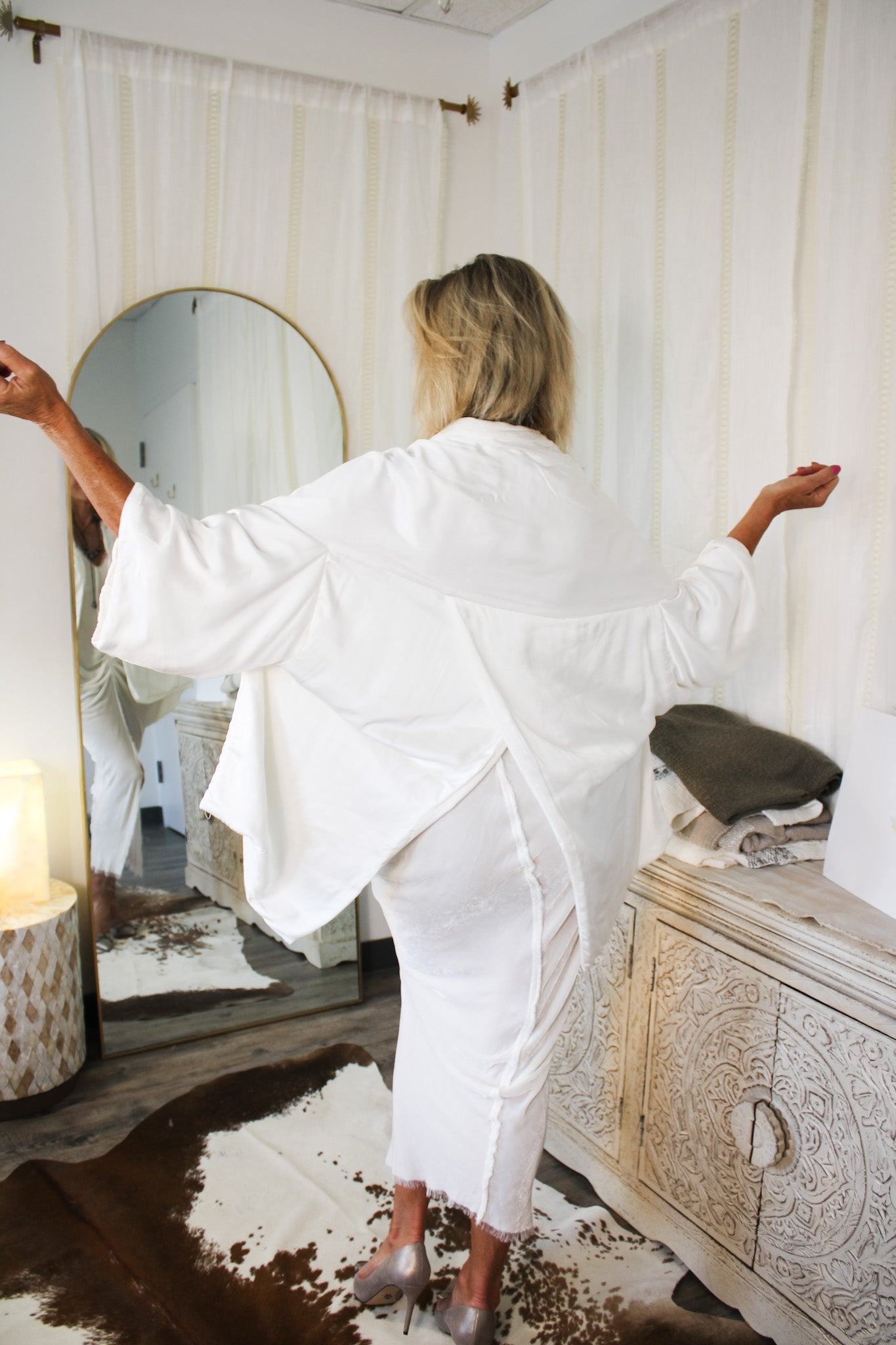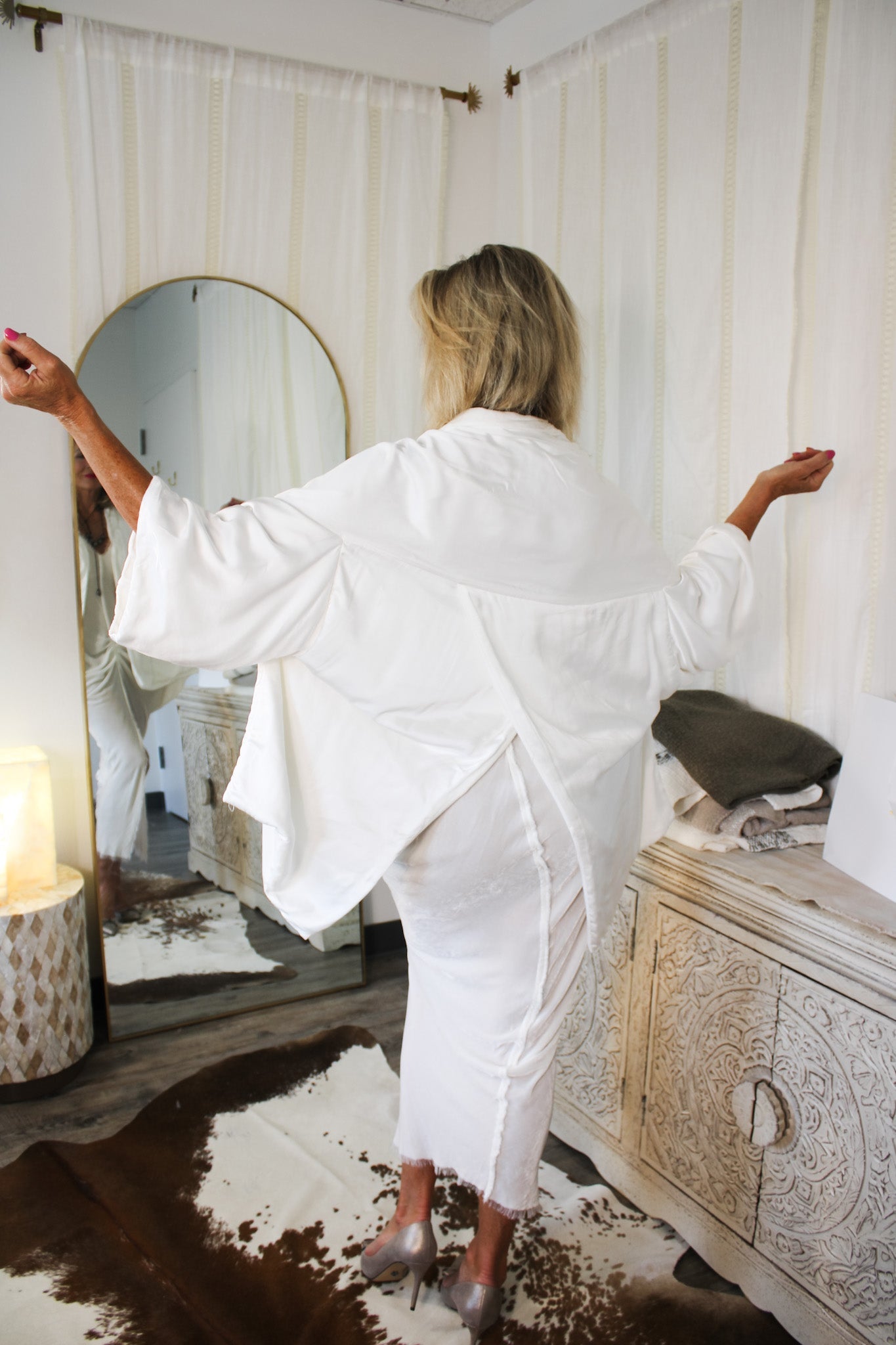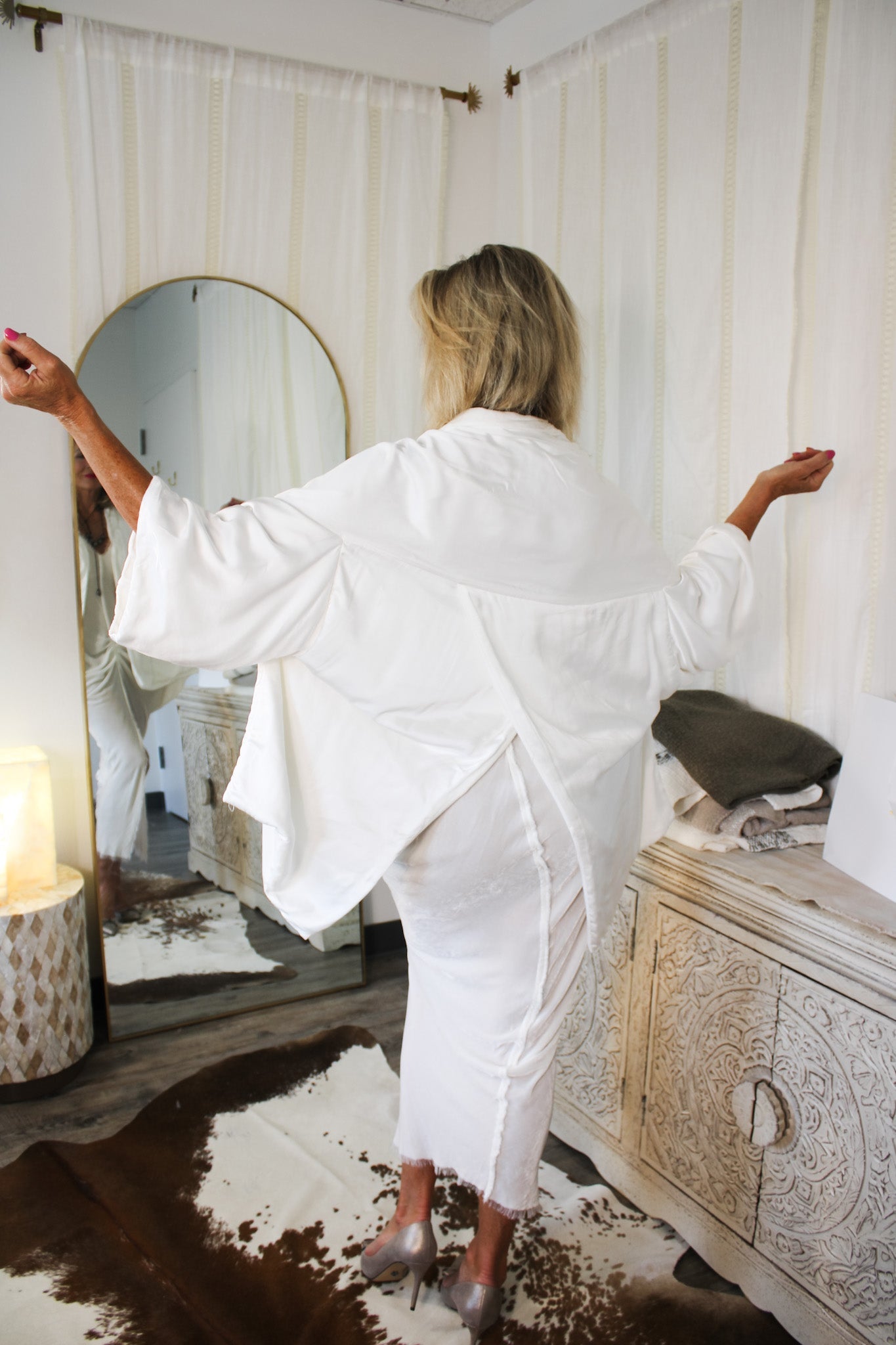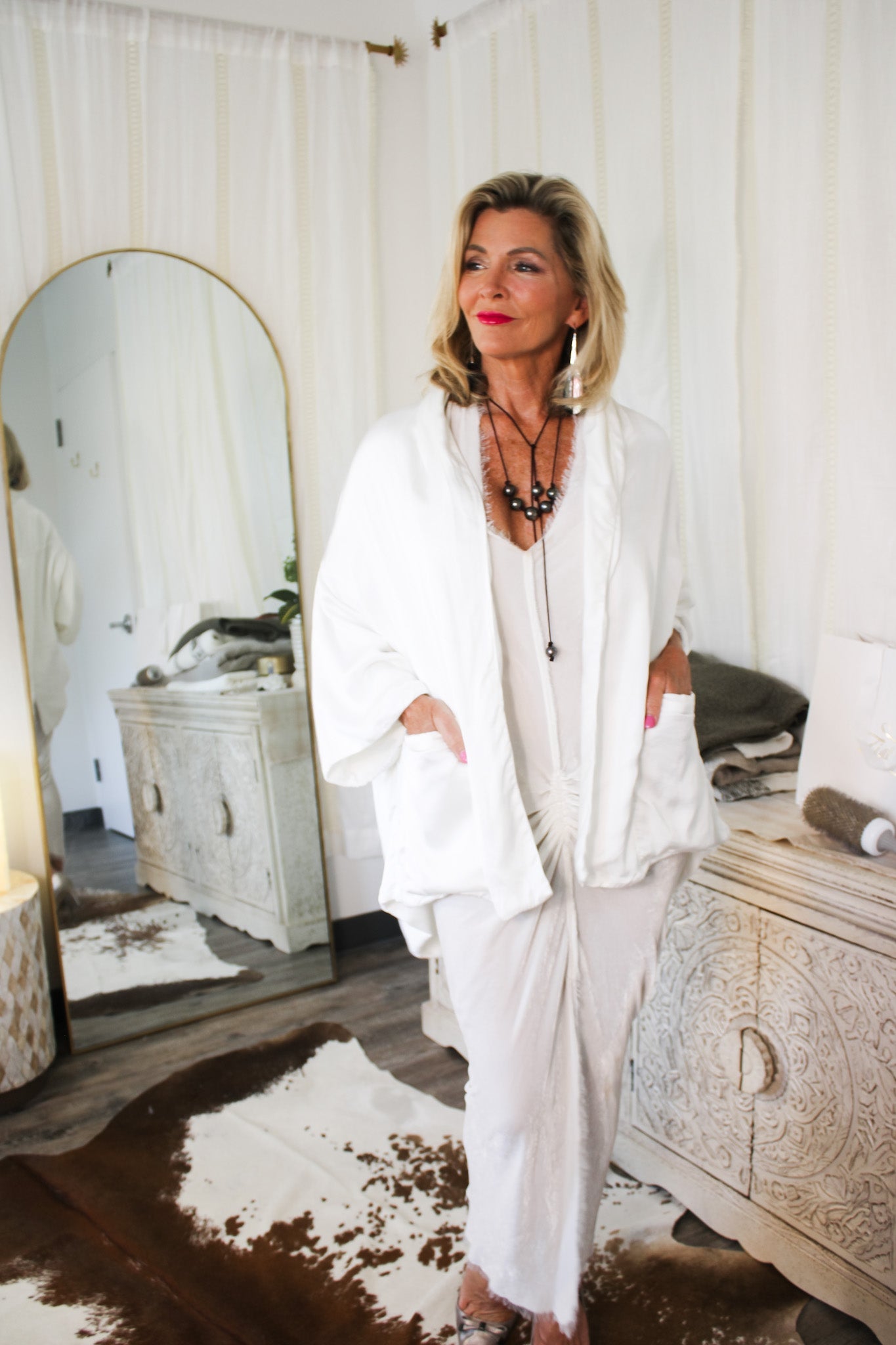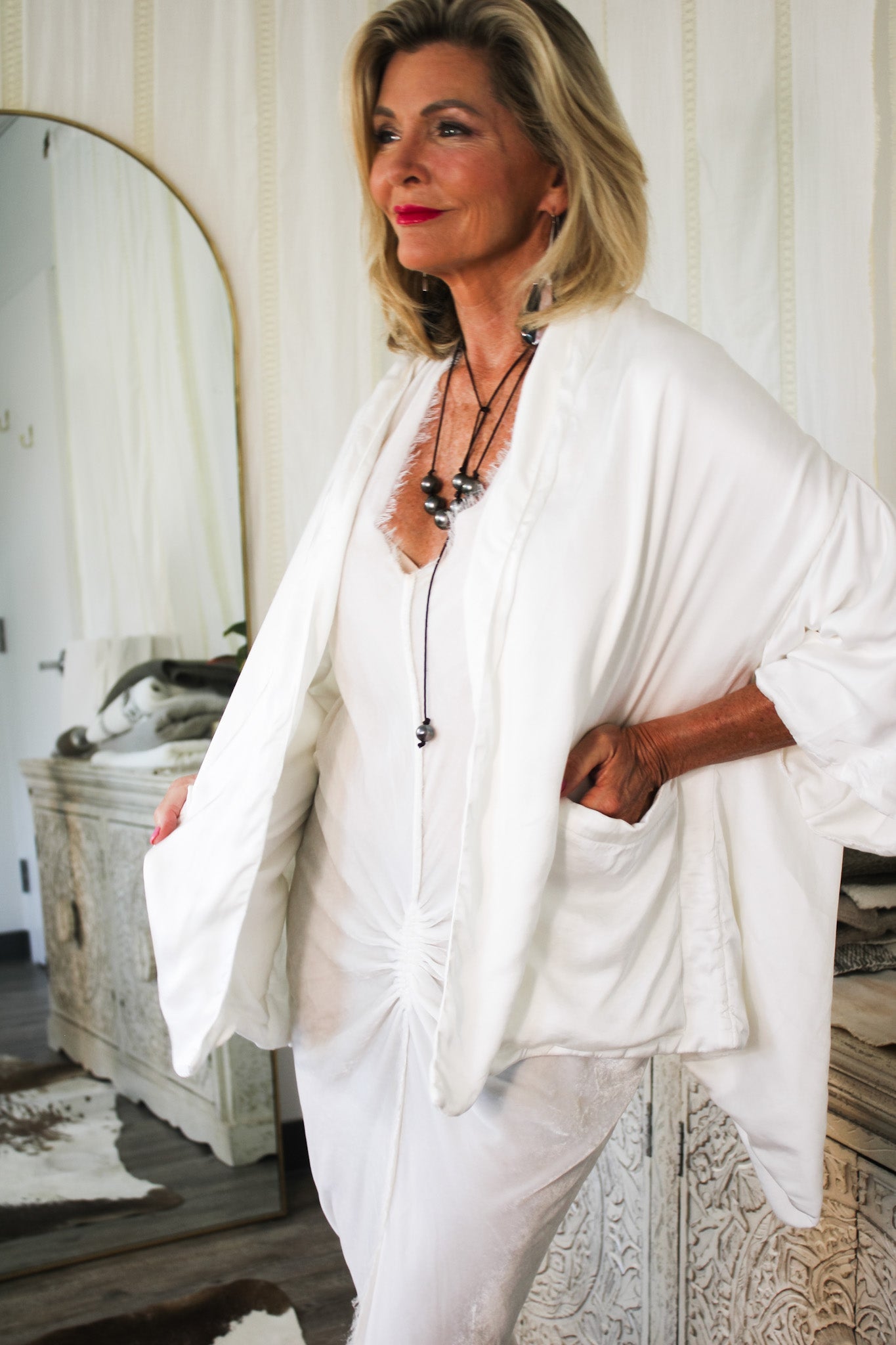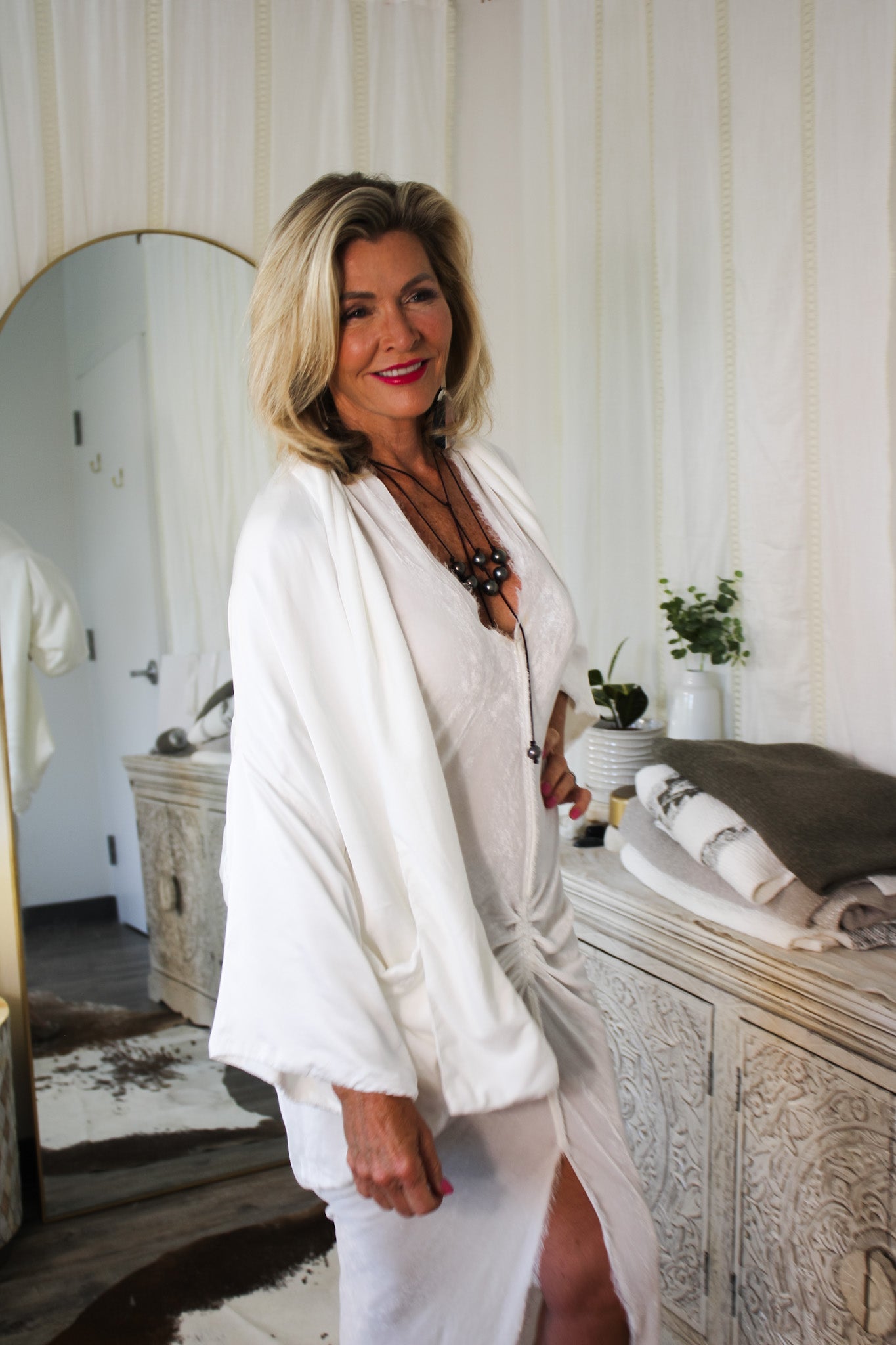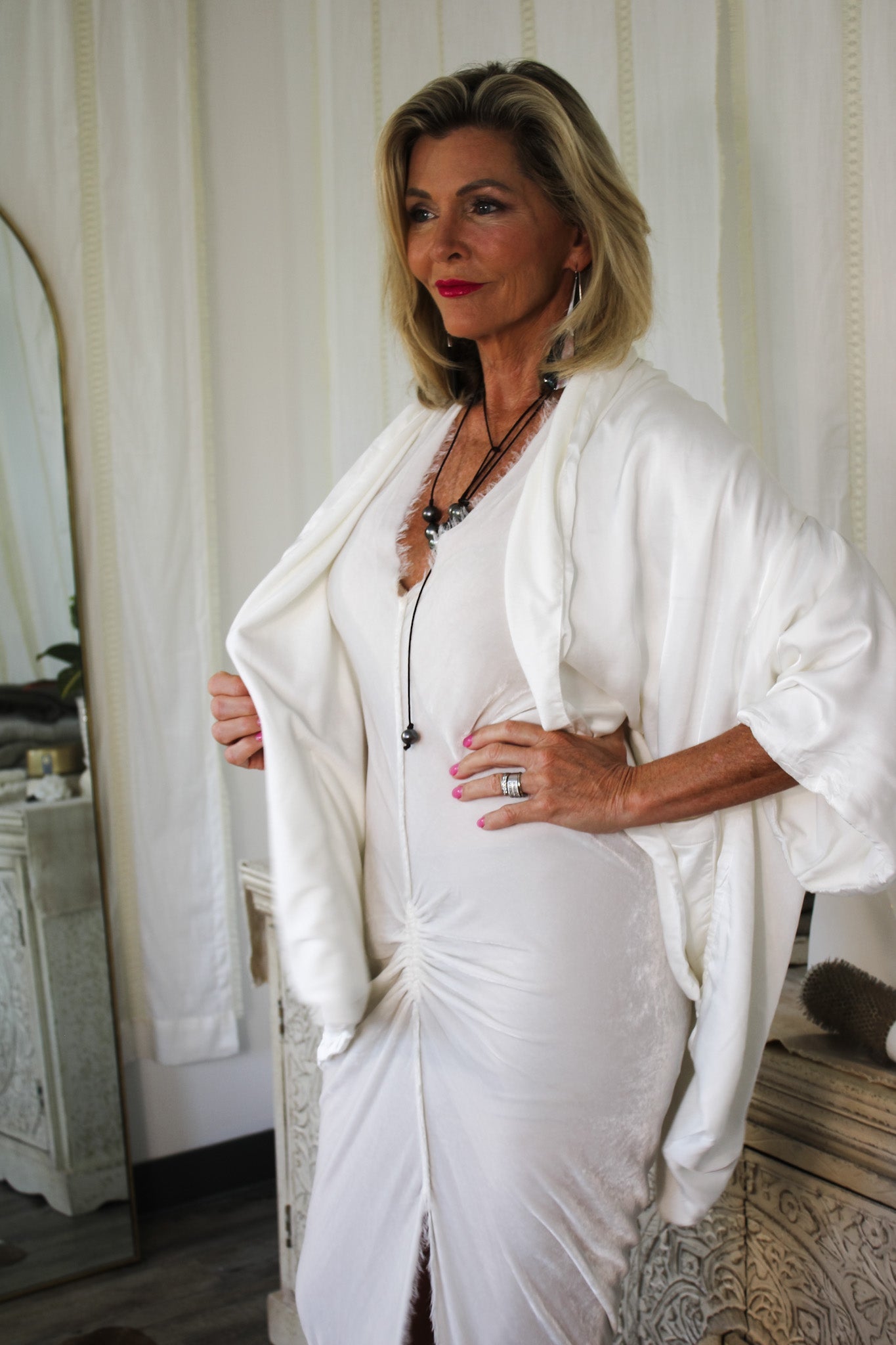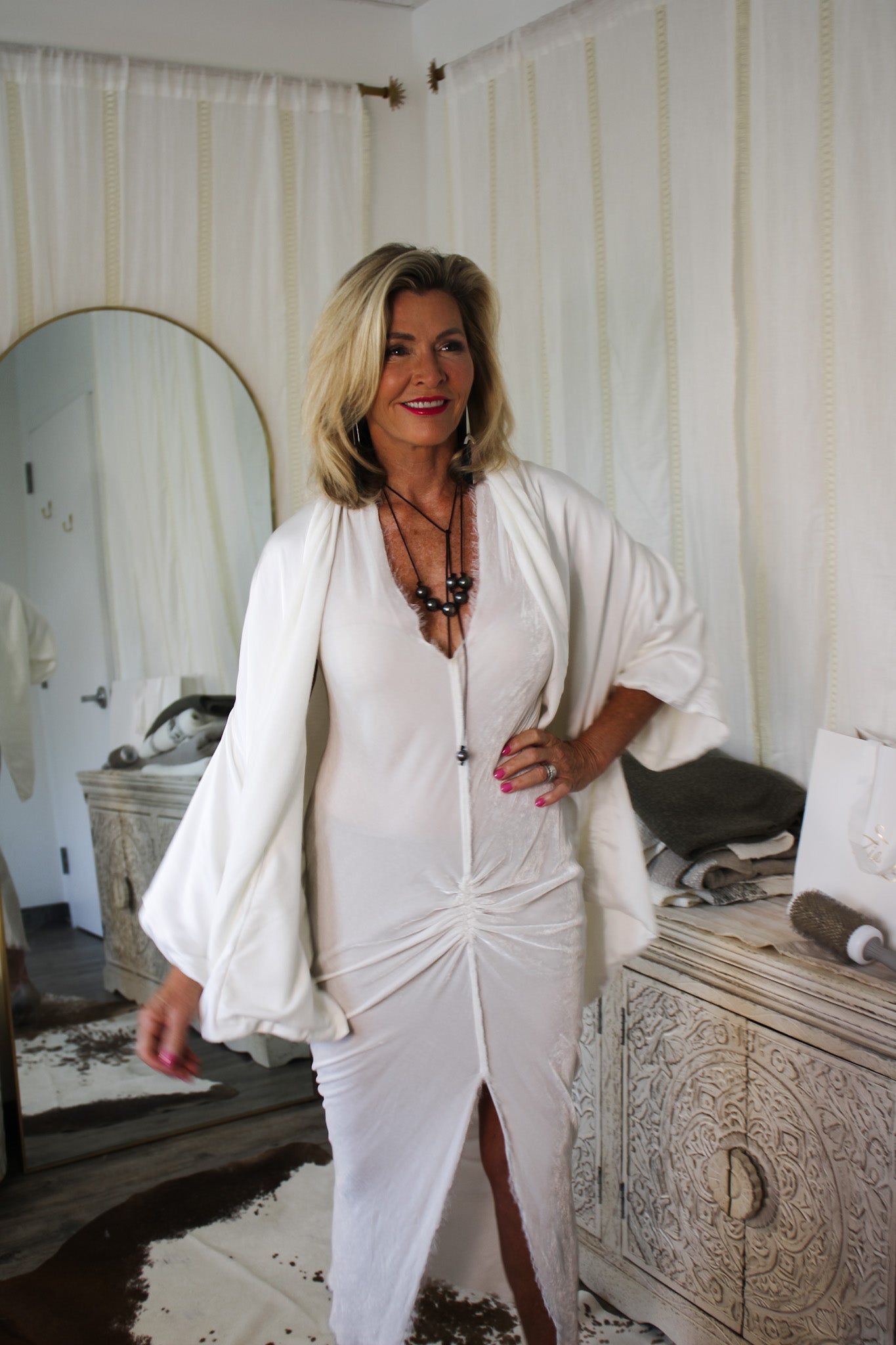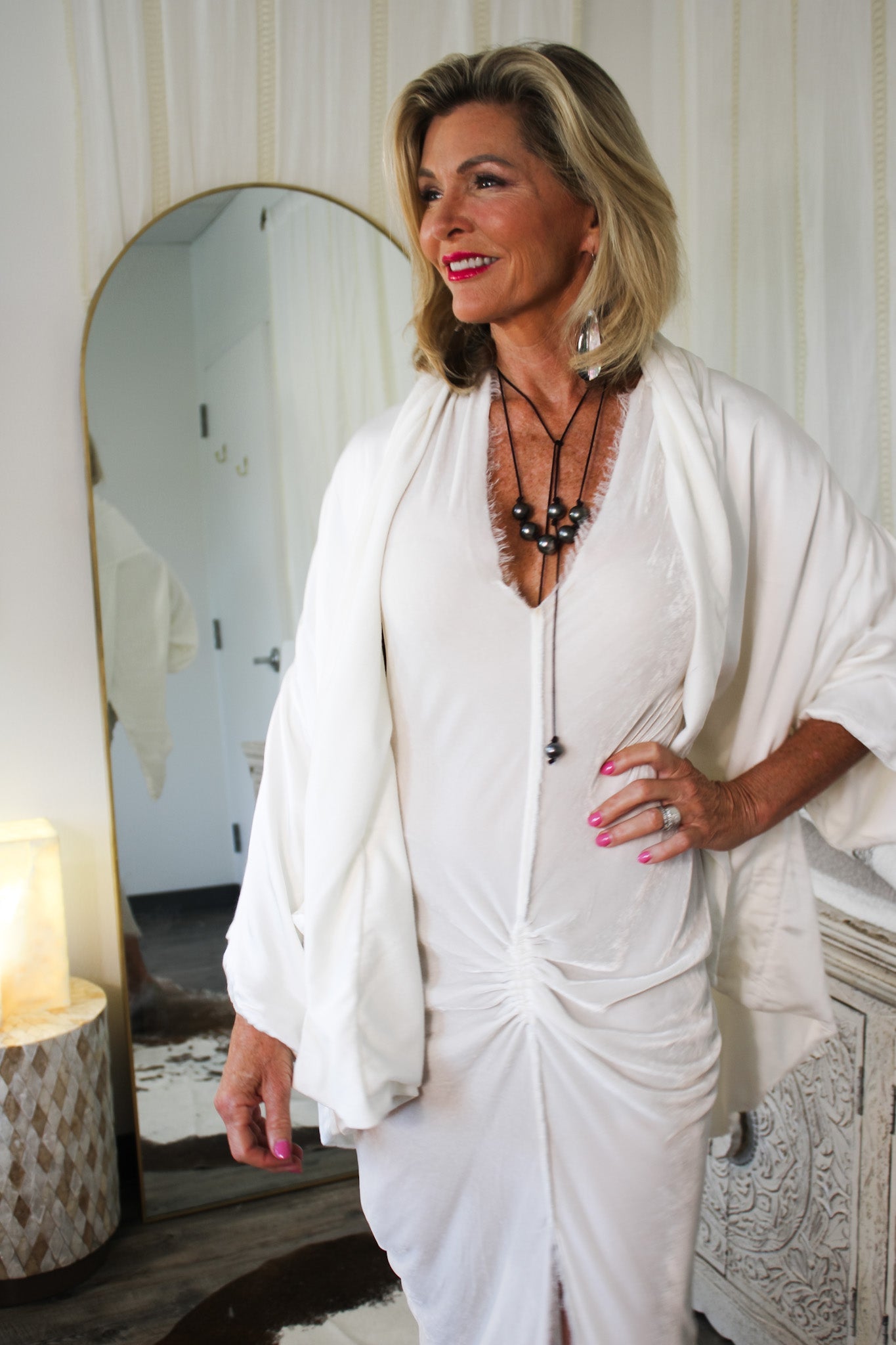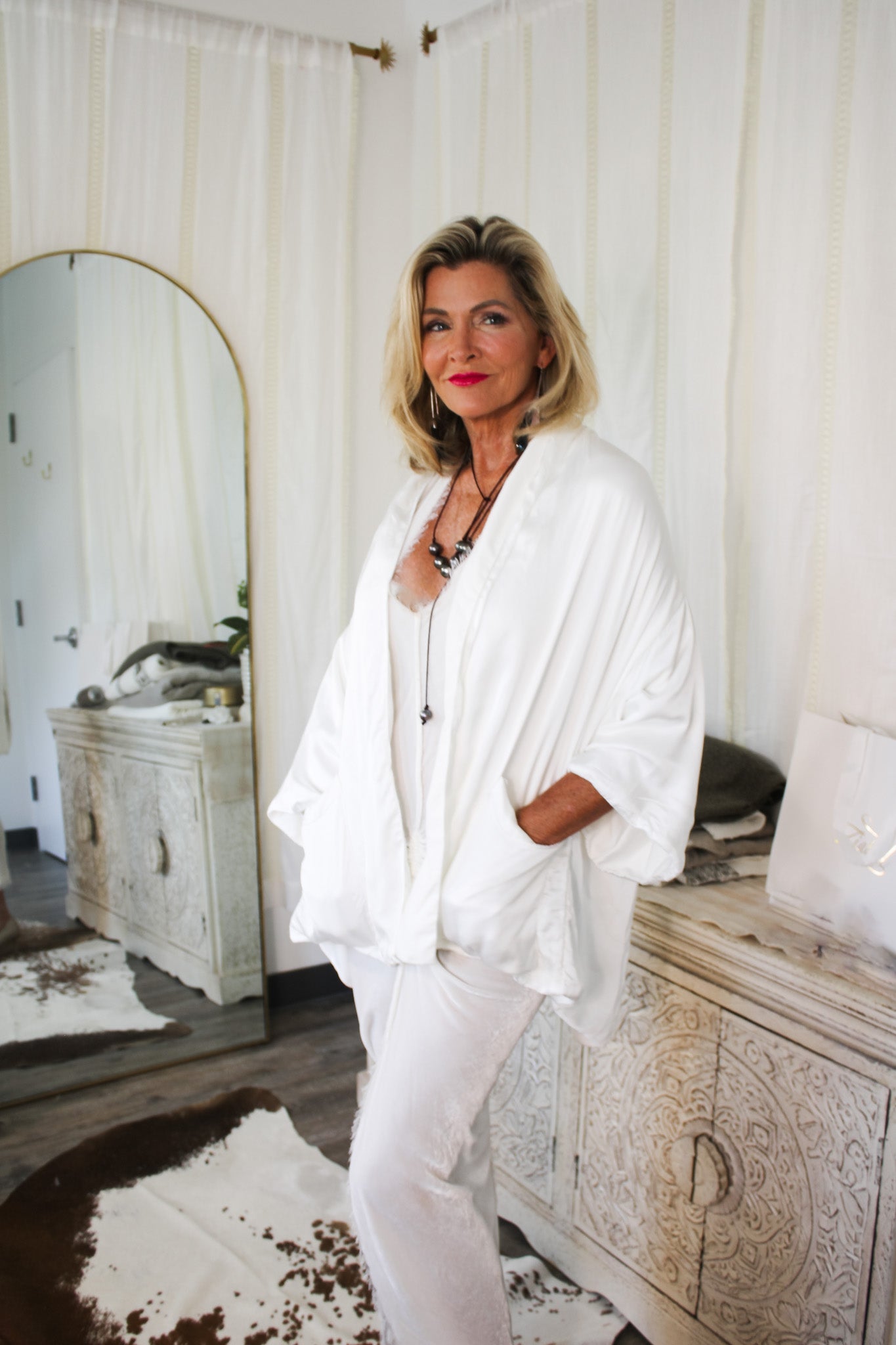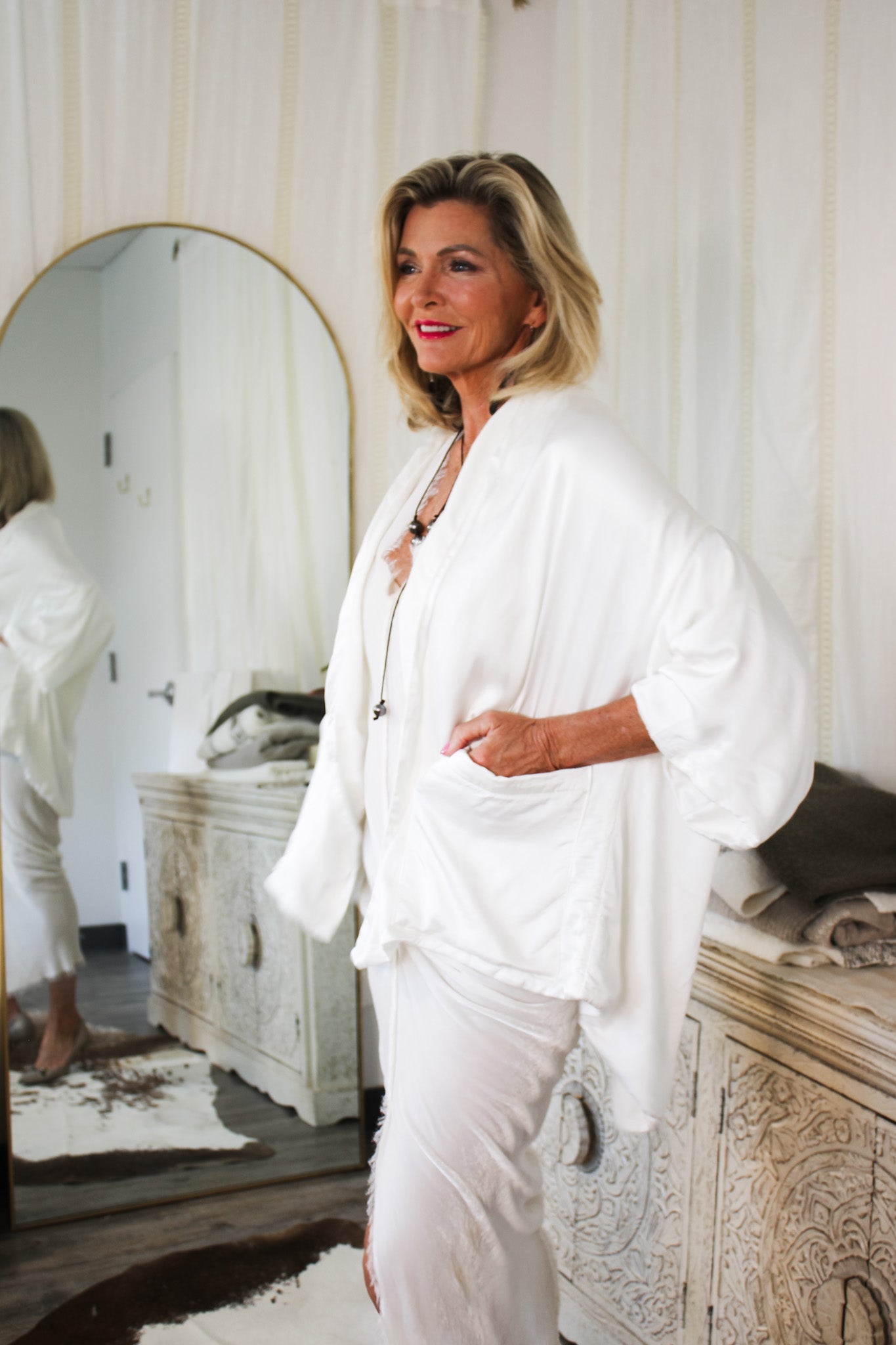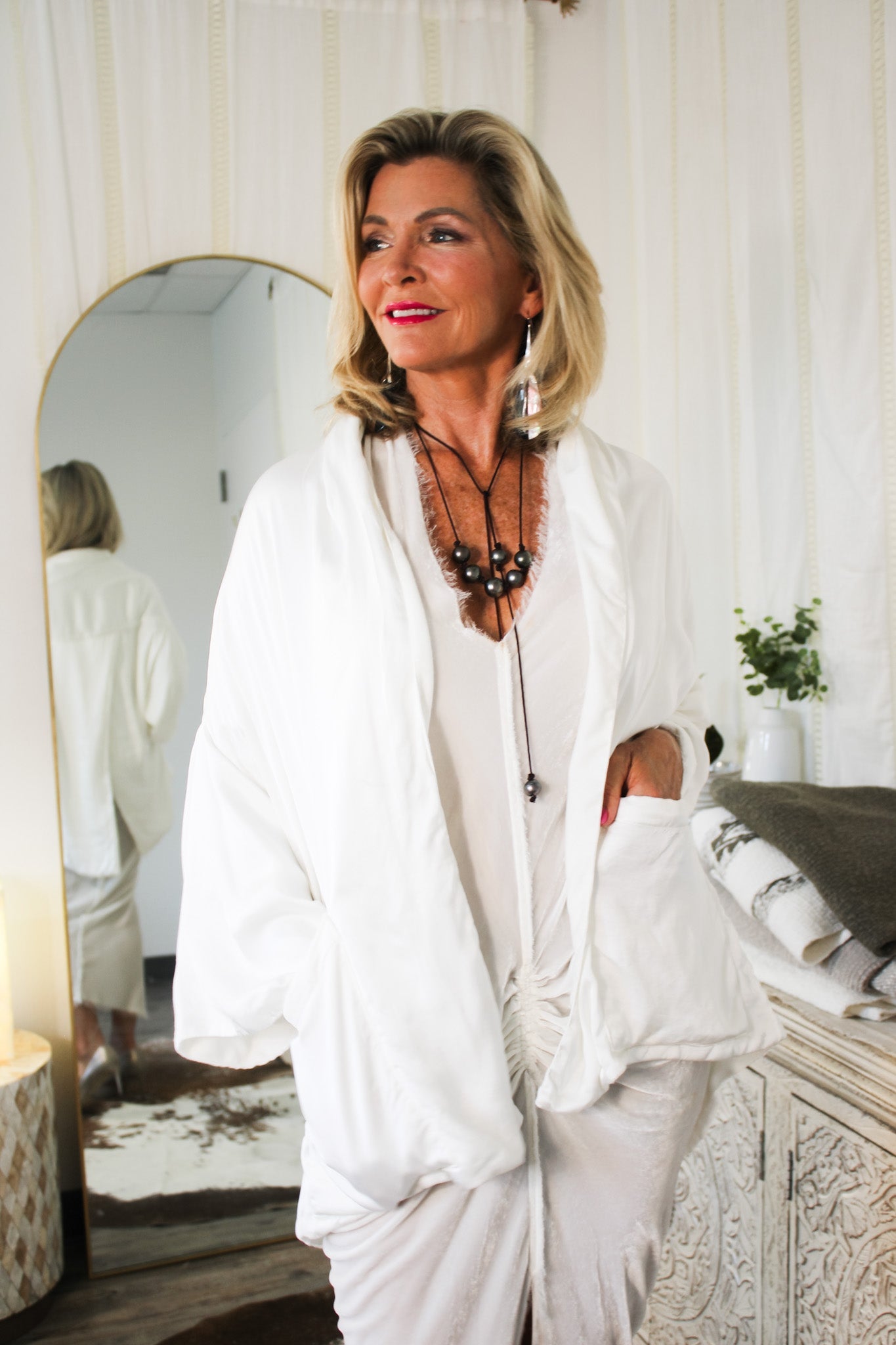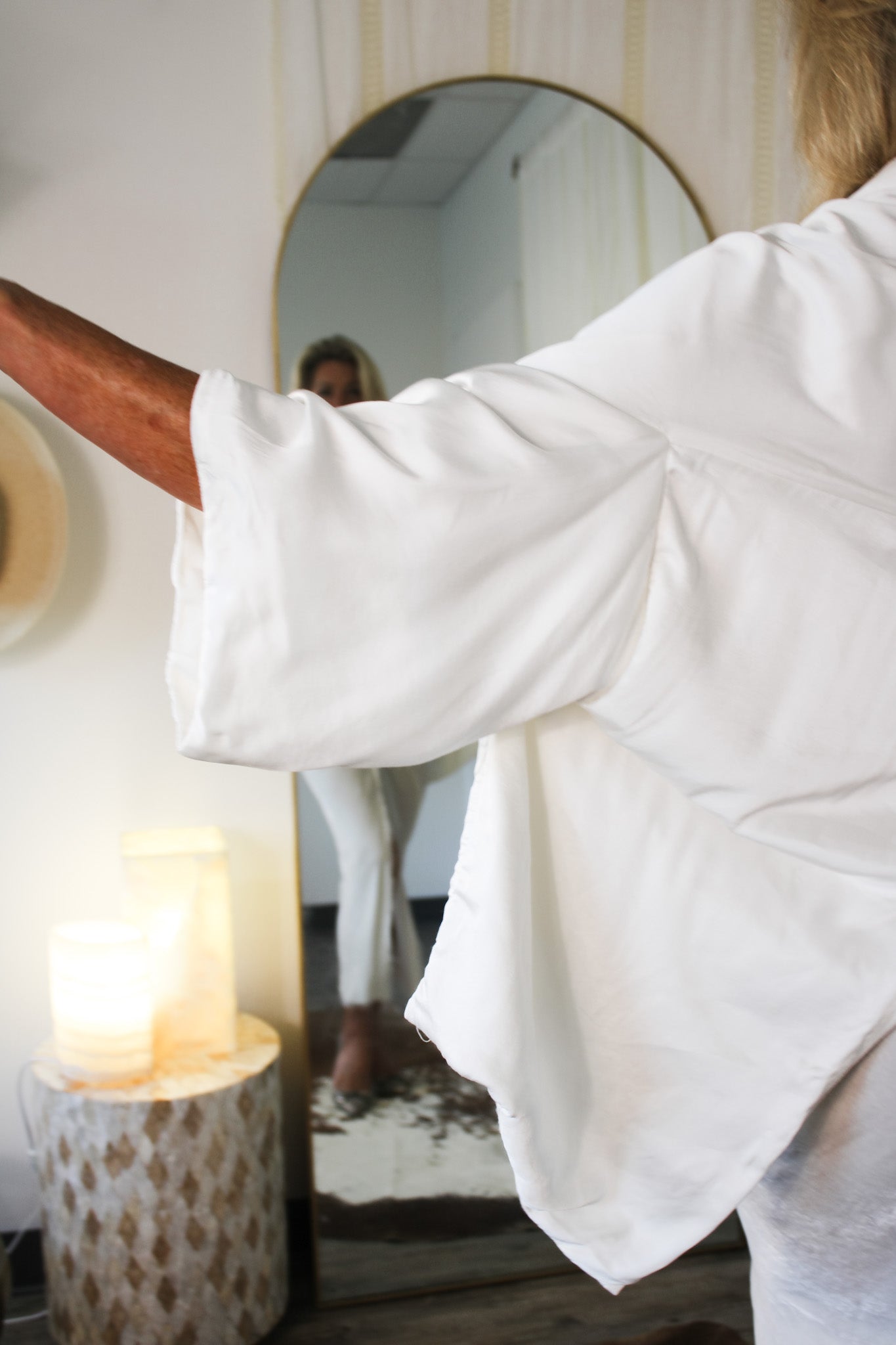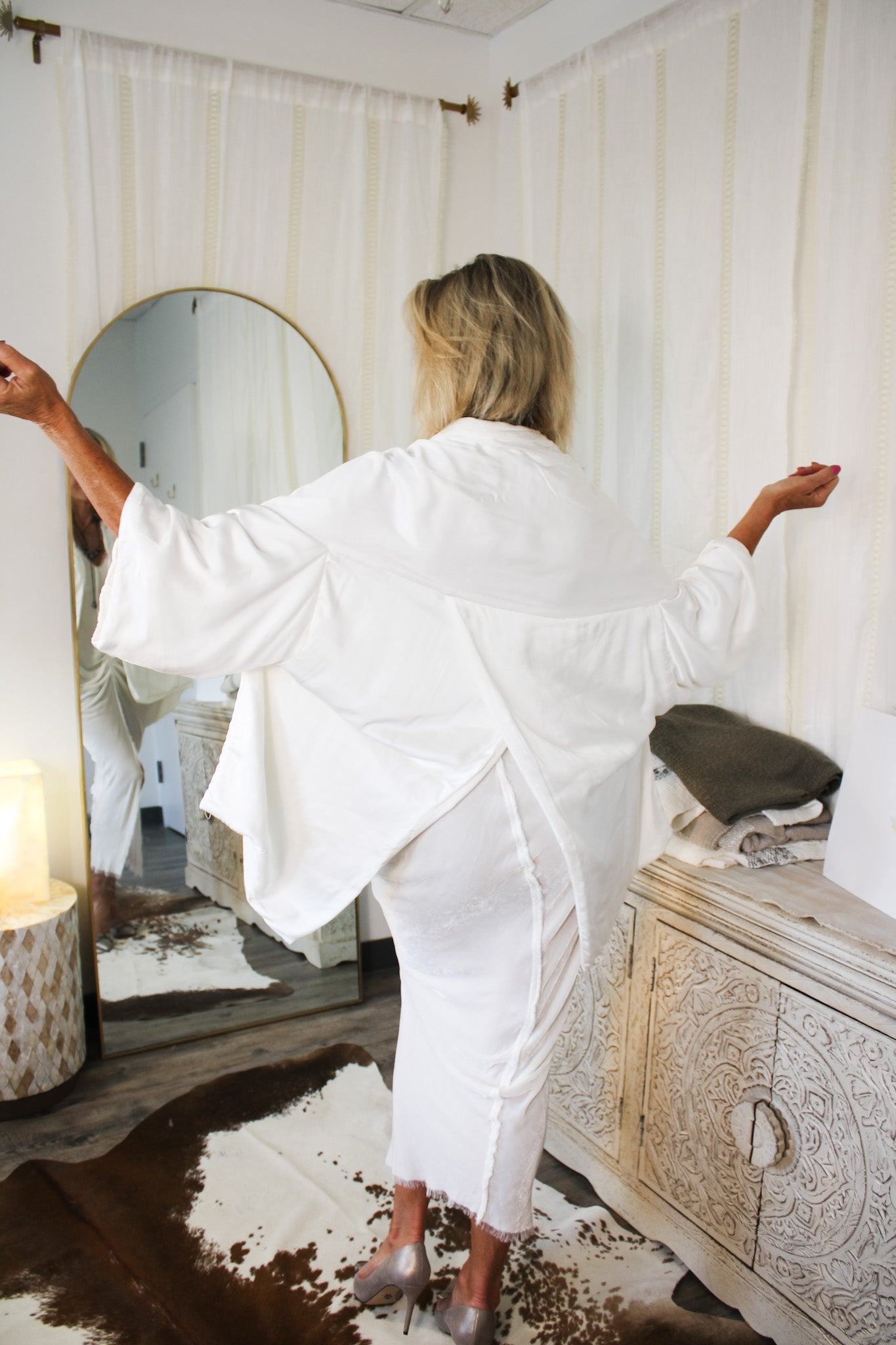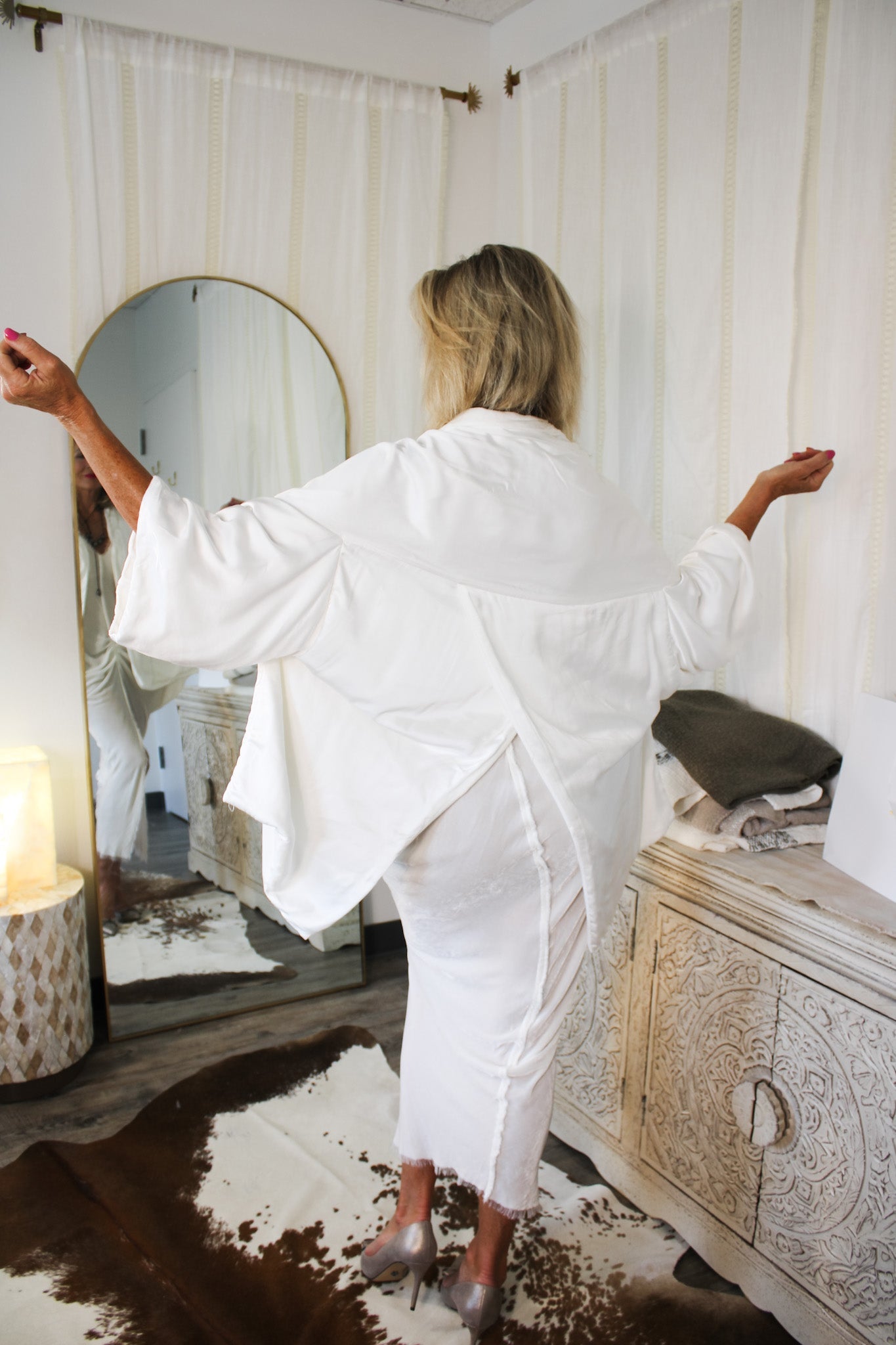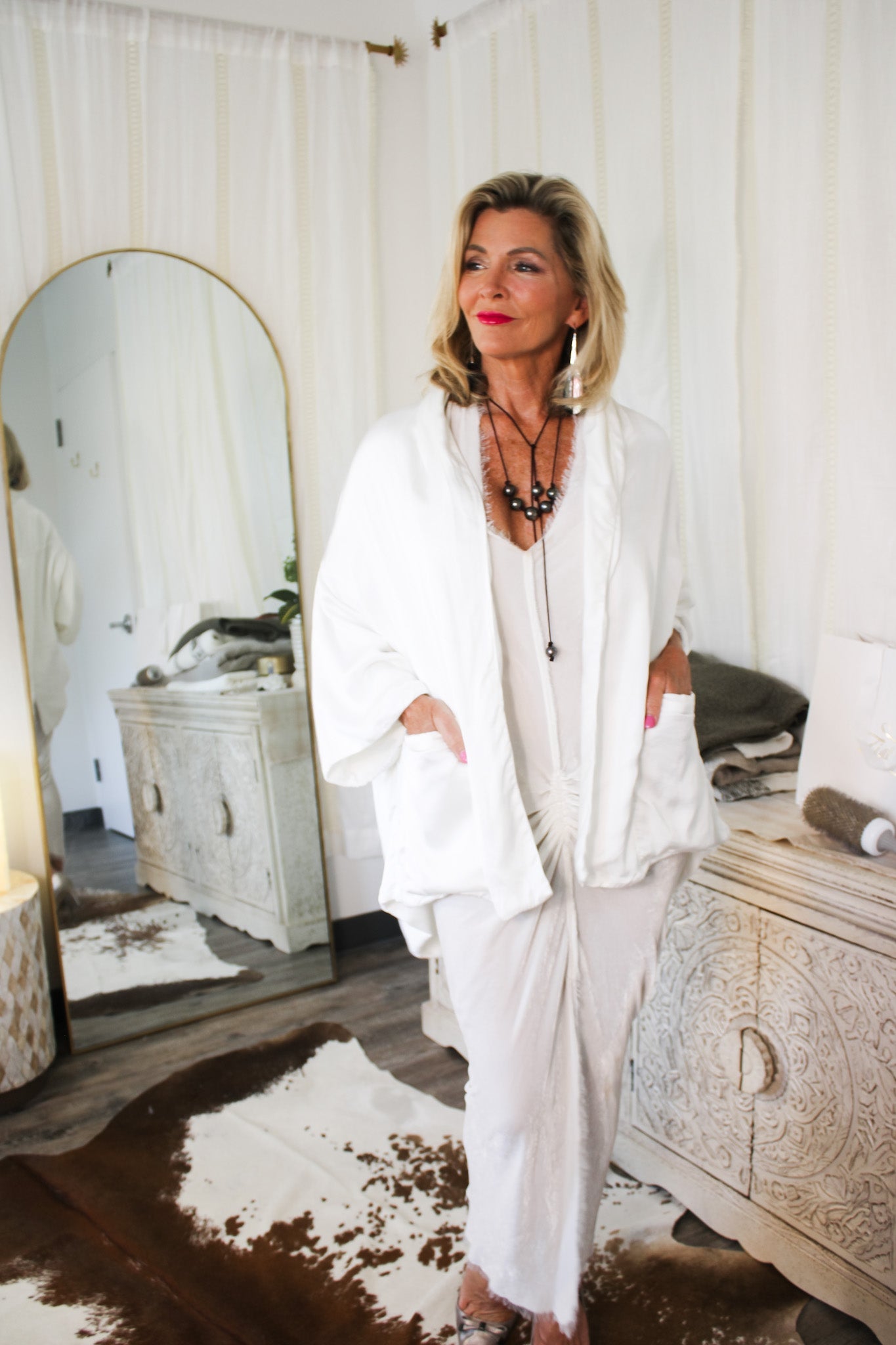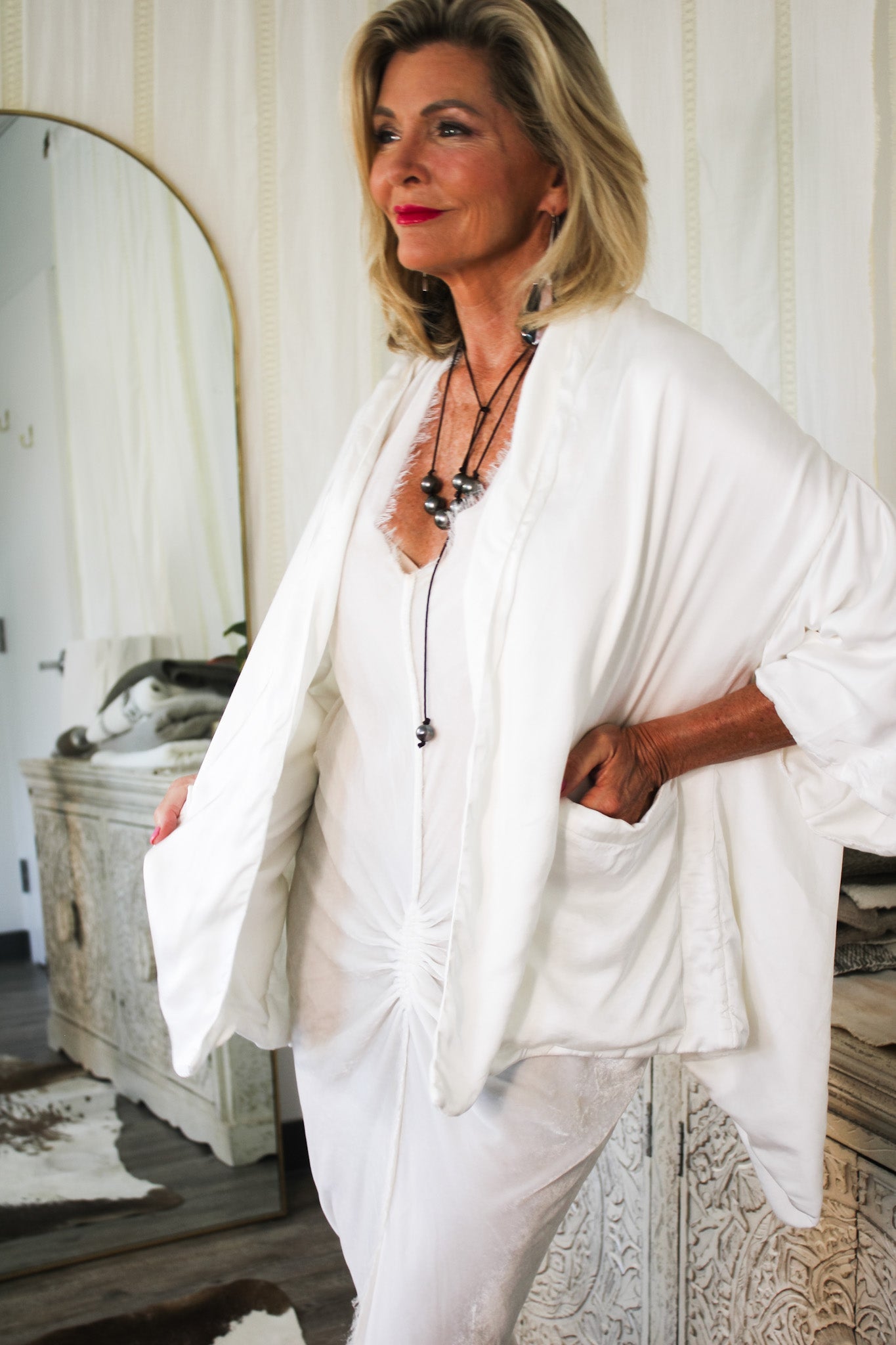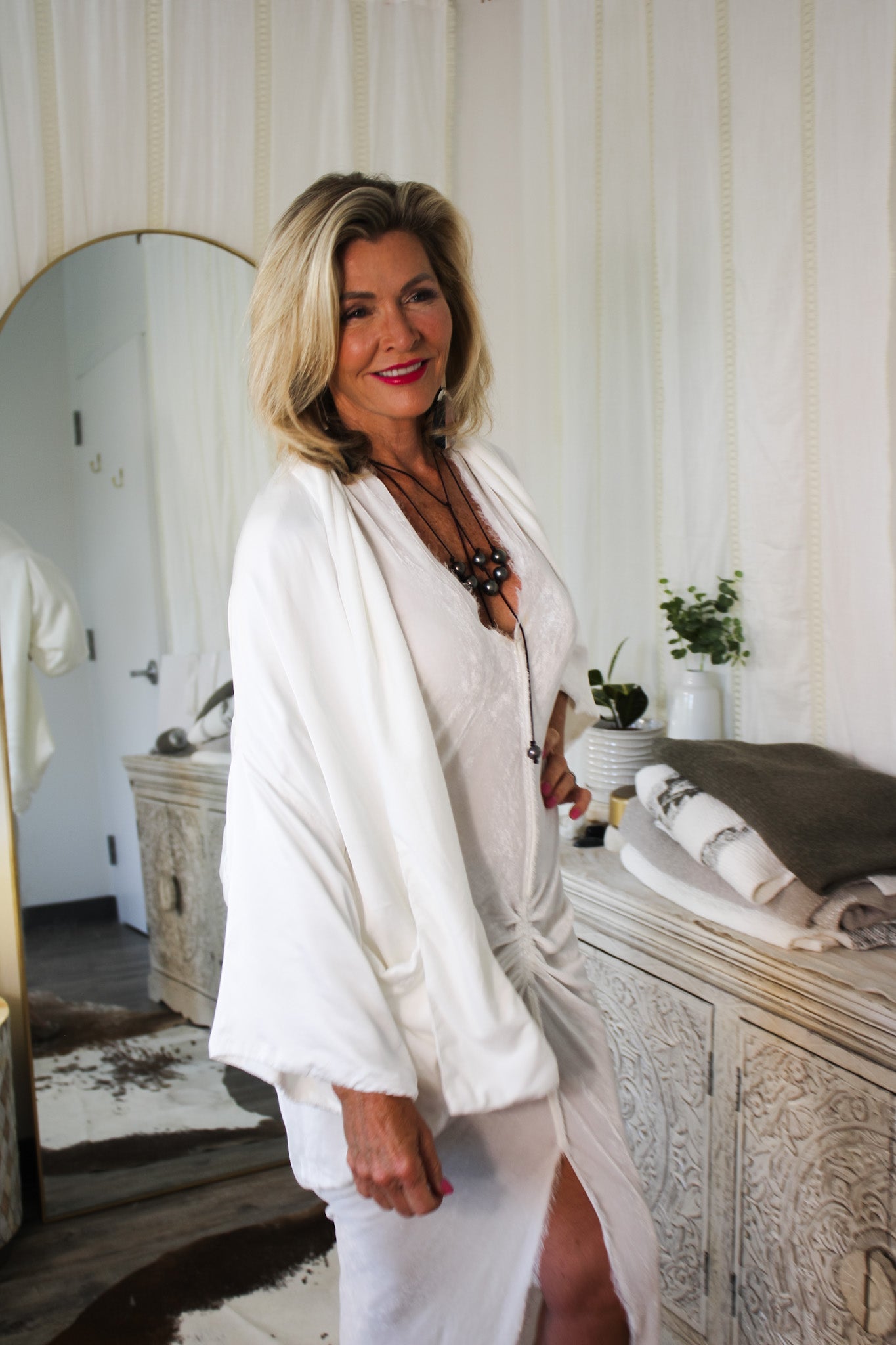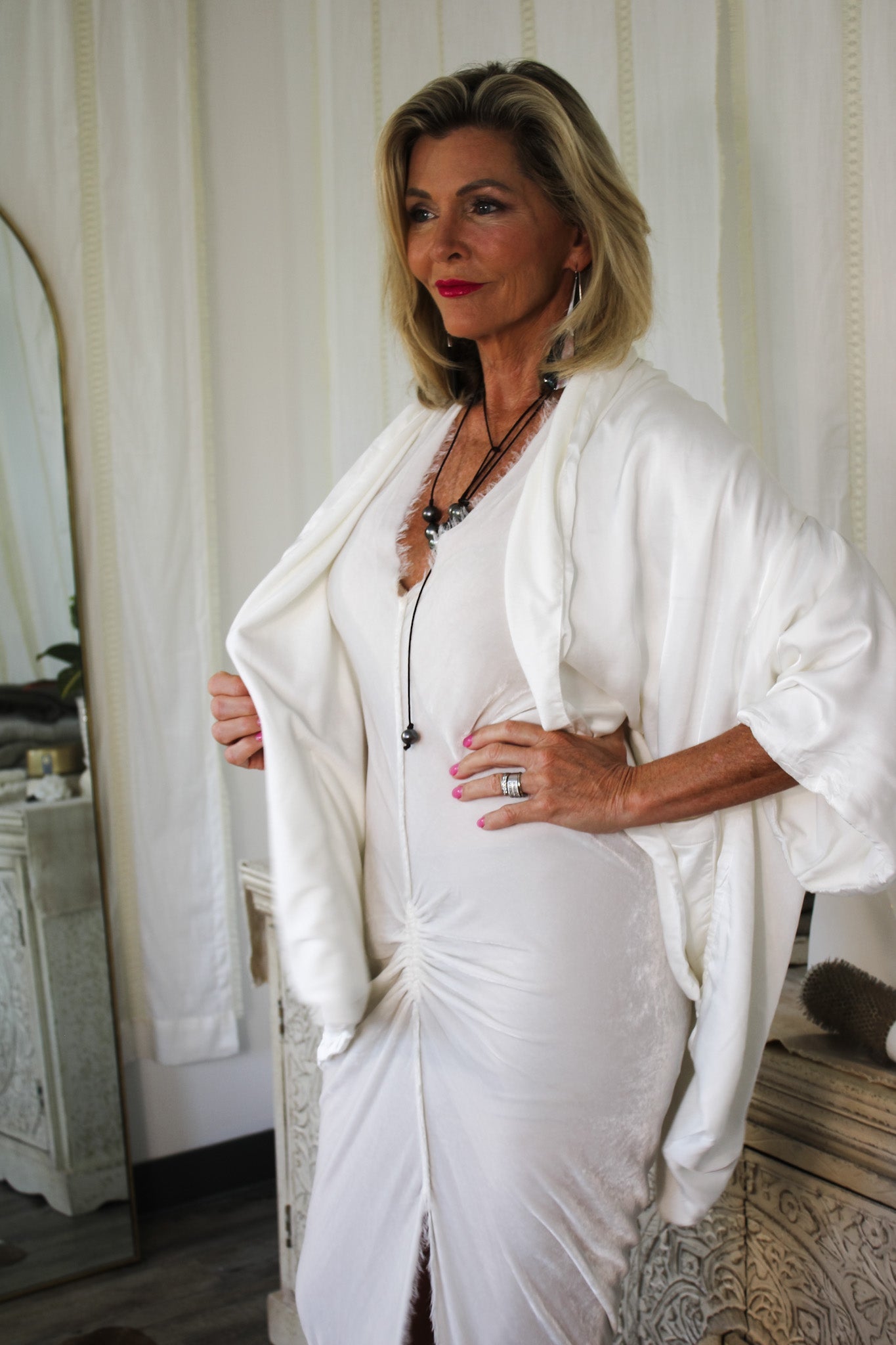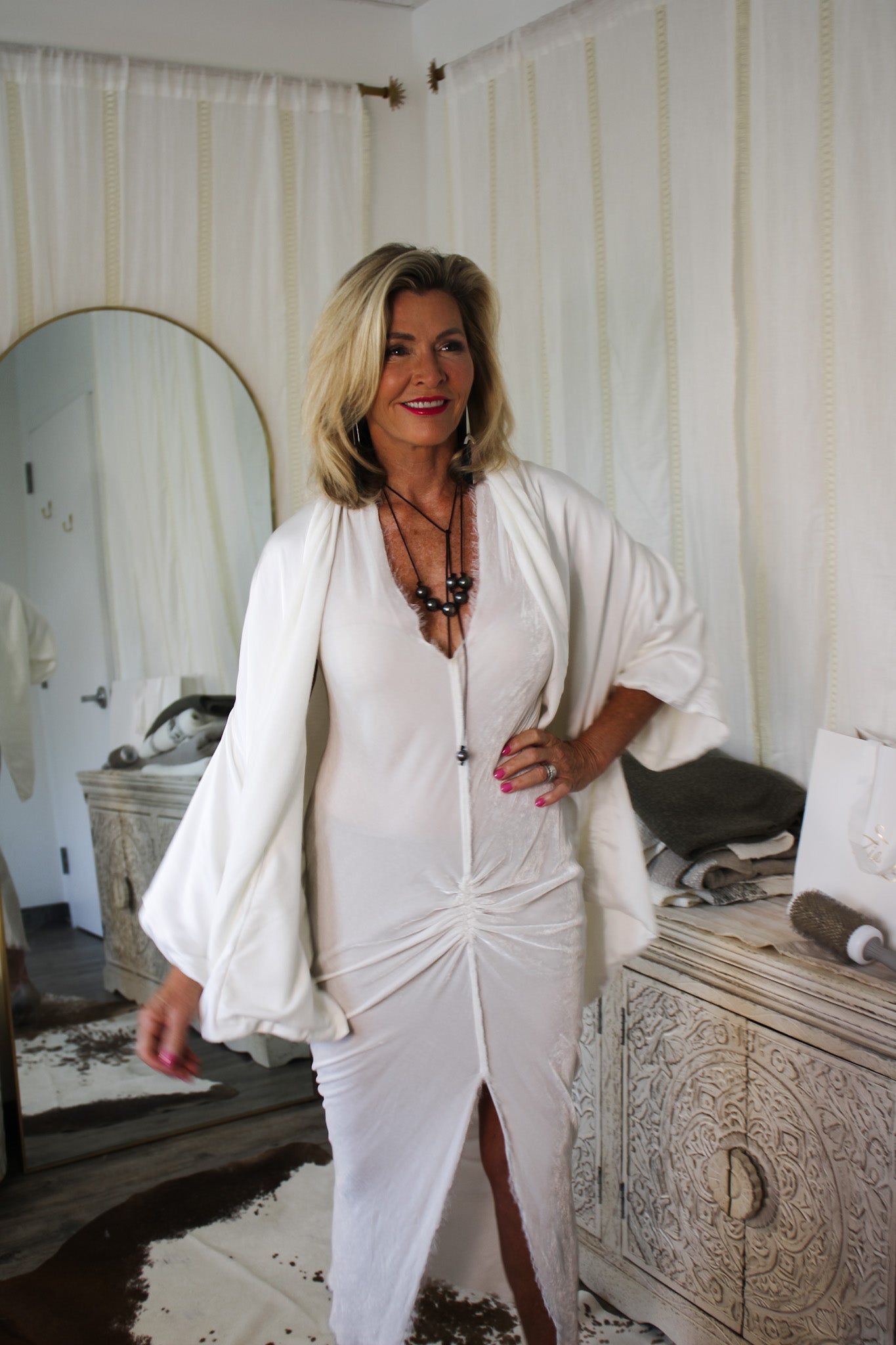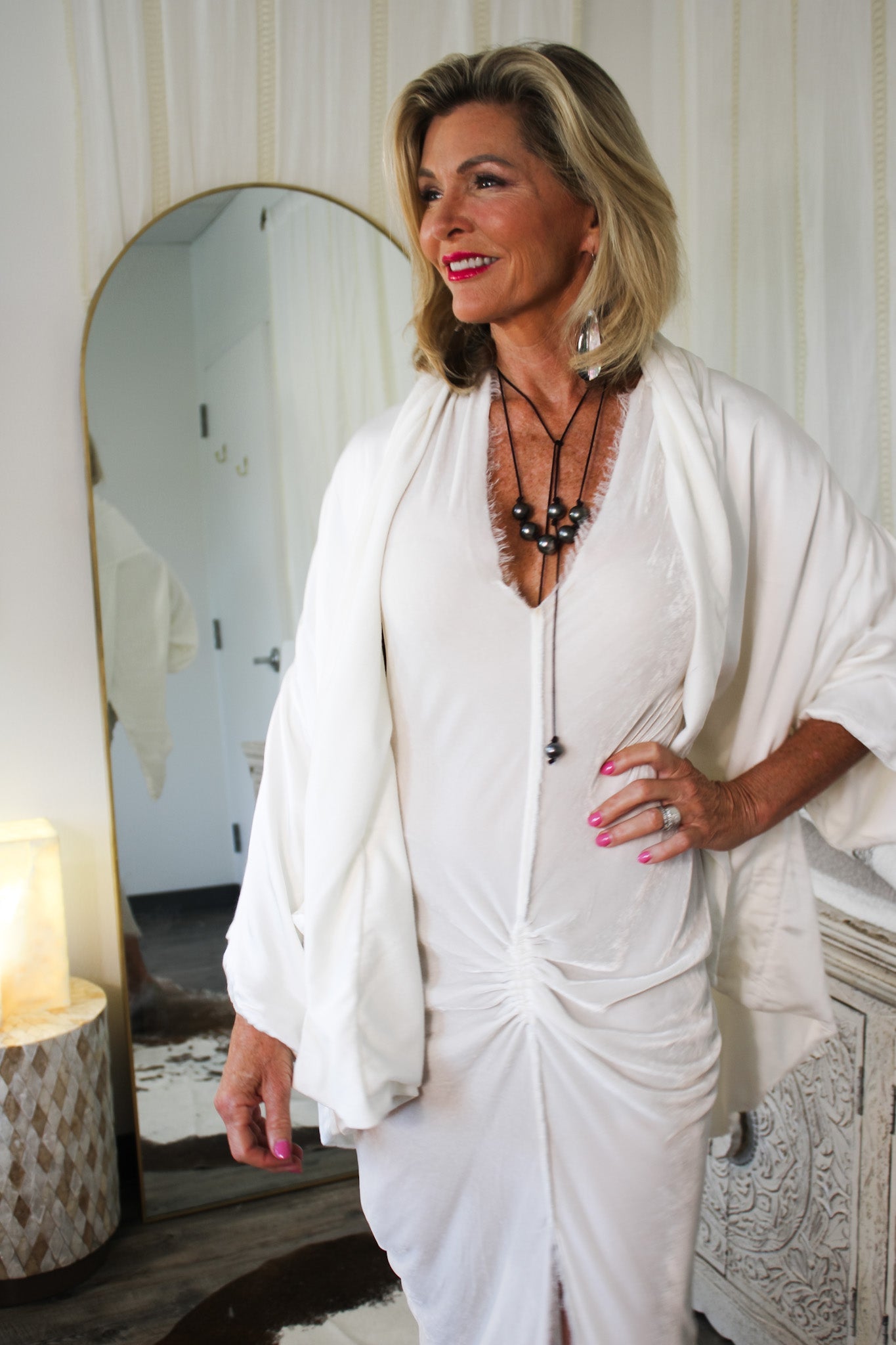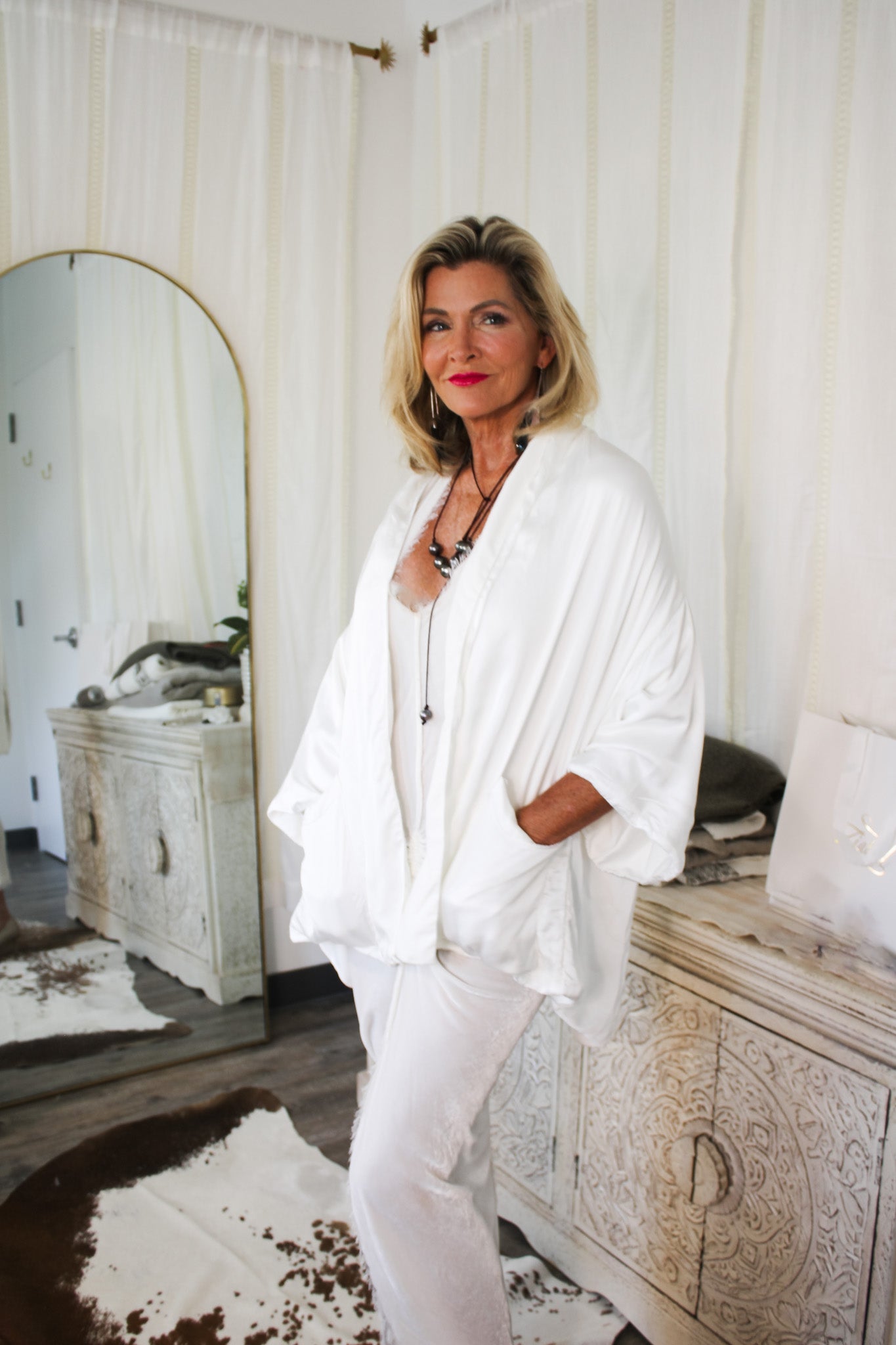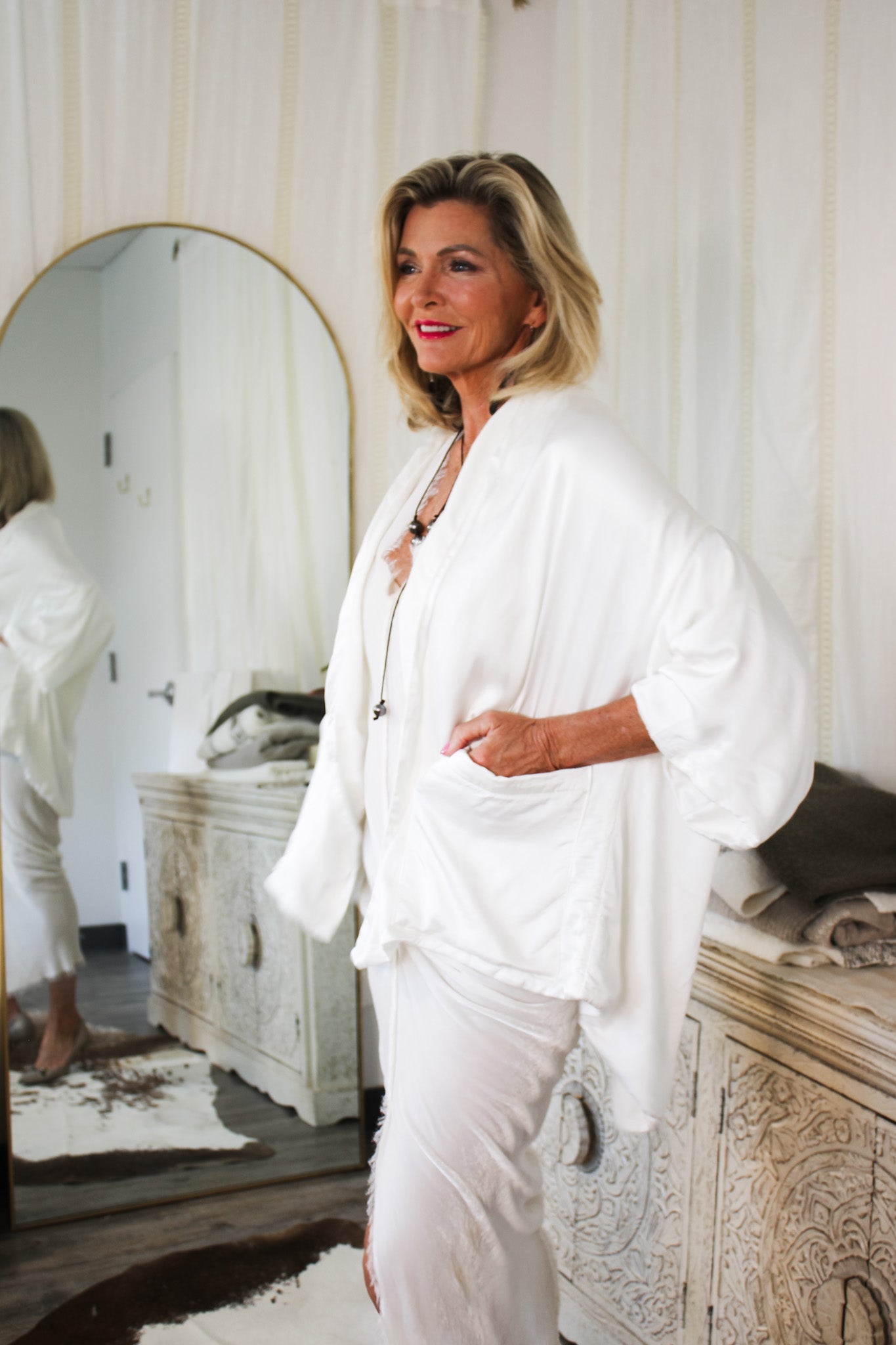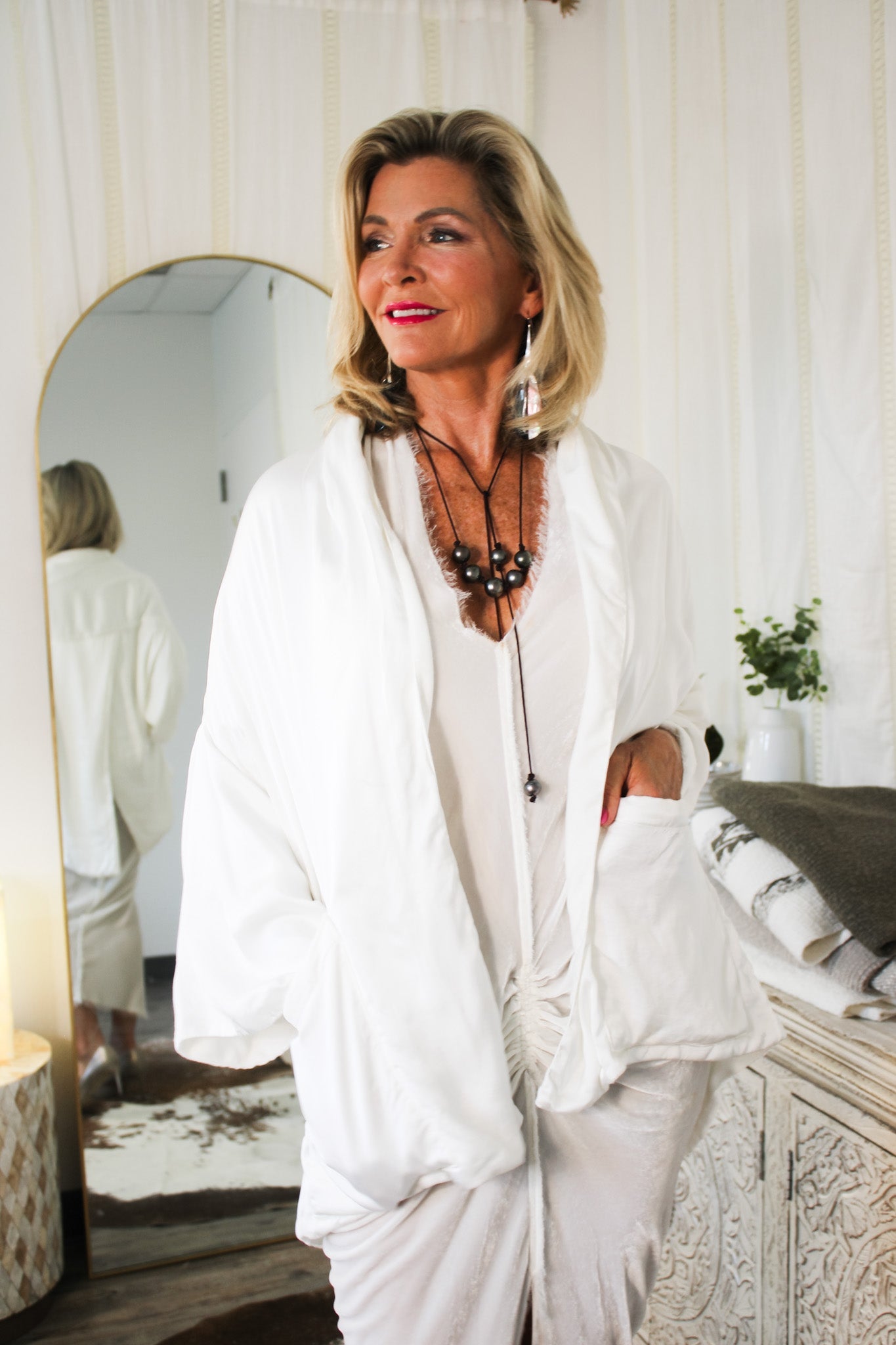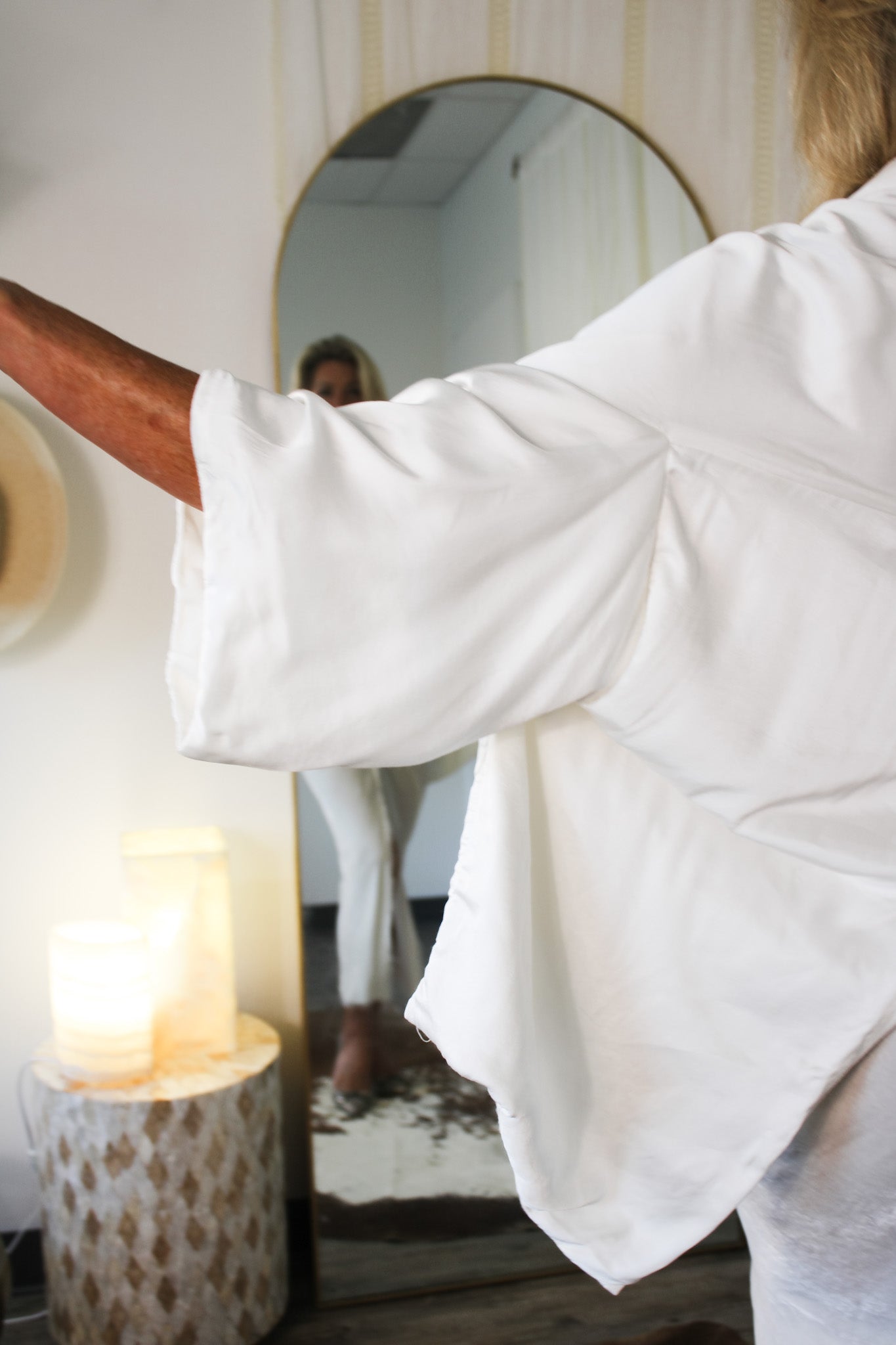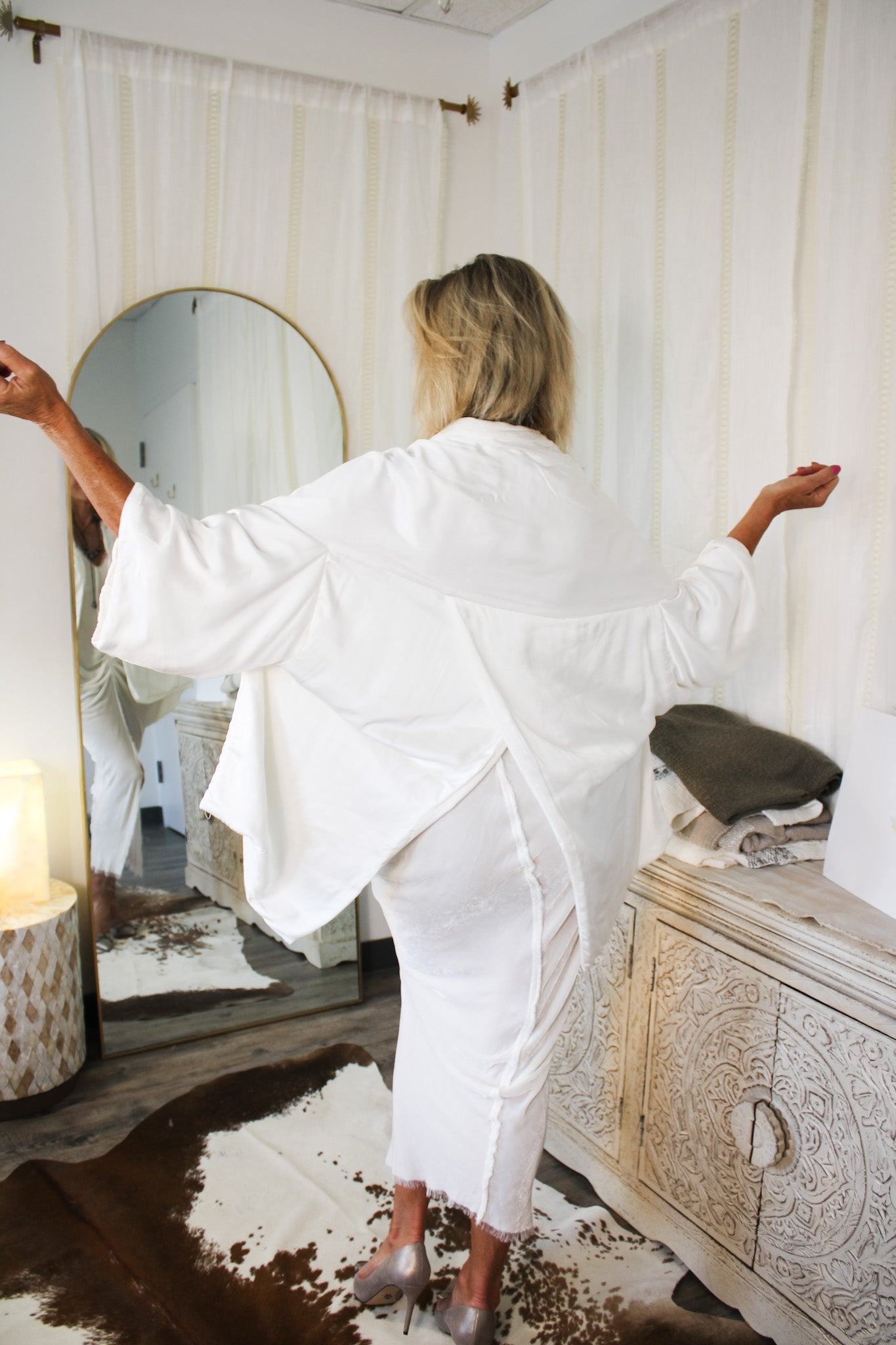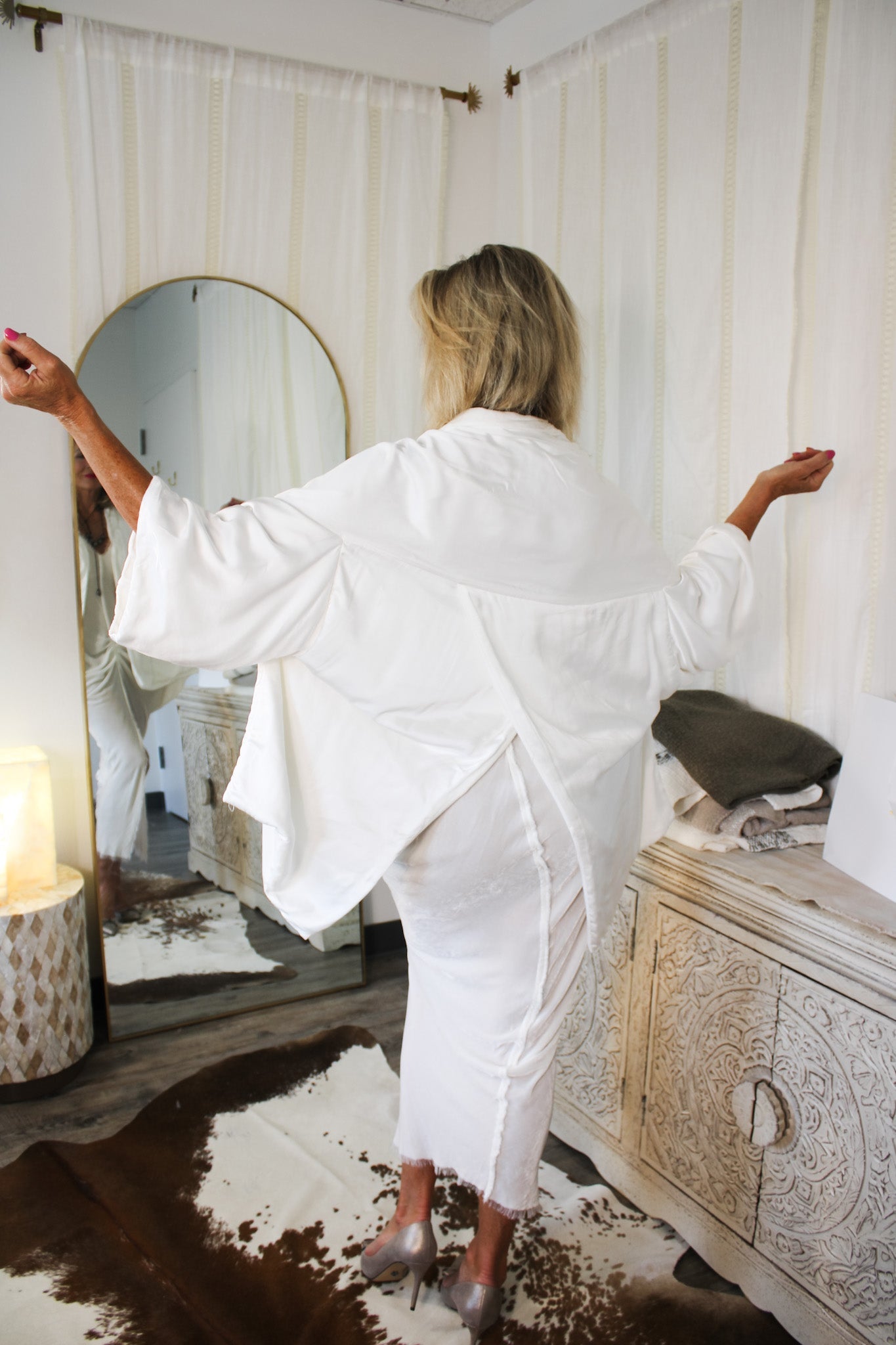 Privee Jacket - Off White
Jaga makes versatile, elevated basics that are easy to wear and care for. Subdued elegance resonates with all of Jaga's pieces, reflecting a femininity, strength and confidence.
The Privee Jacket:
100% rayon satin, 100% micro modal lining
Color: Off white

Open jacket
Lined jacket
Pocketed
Wrist length sleeves
Sustainably made in DTLA
All designs are machine washable and tumble dry.

ONE SIZE, Model Tracey is 5'8", and typically wears a U.S. 2-4.