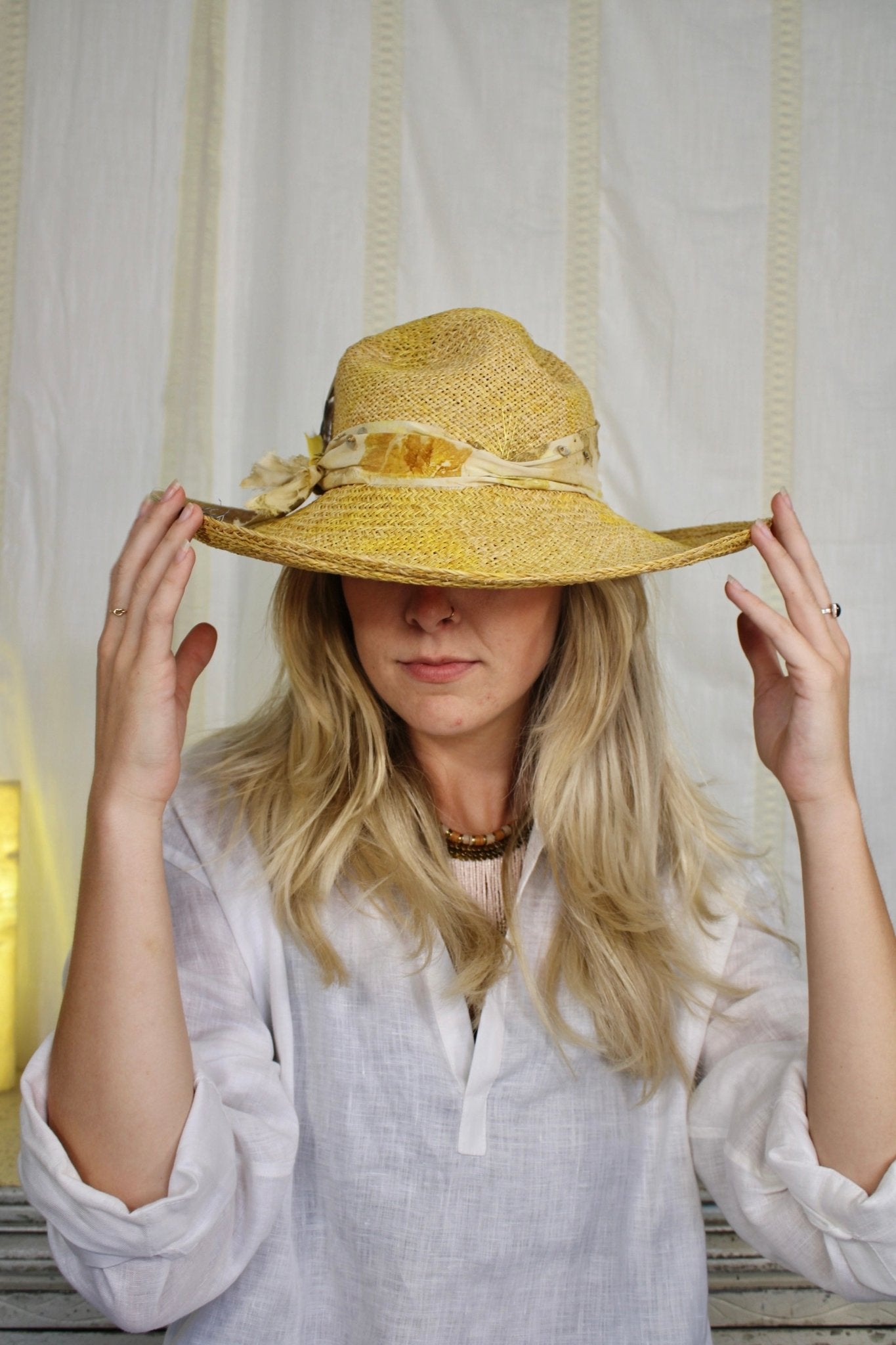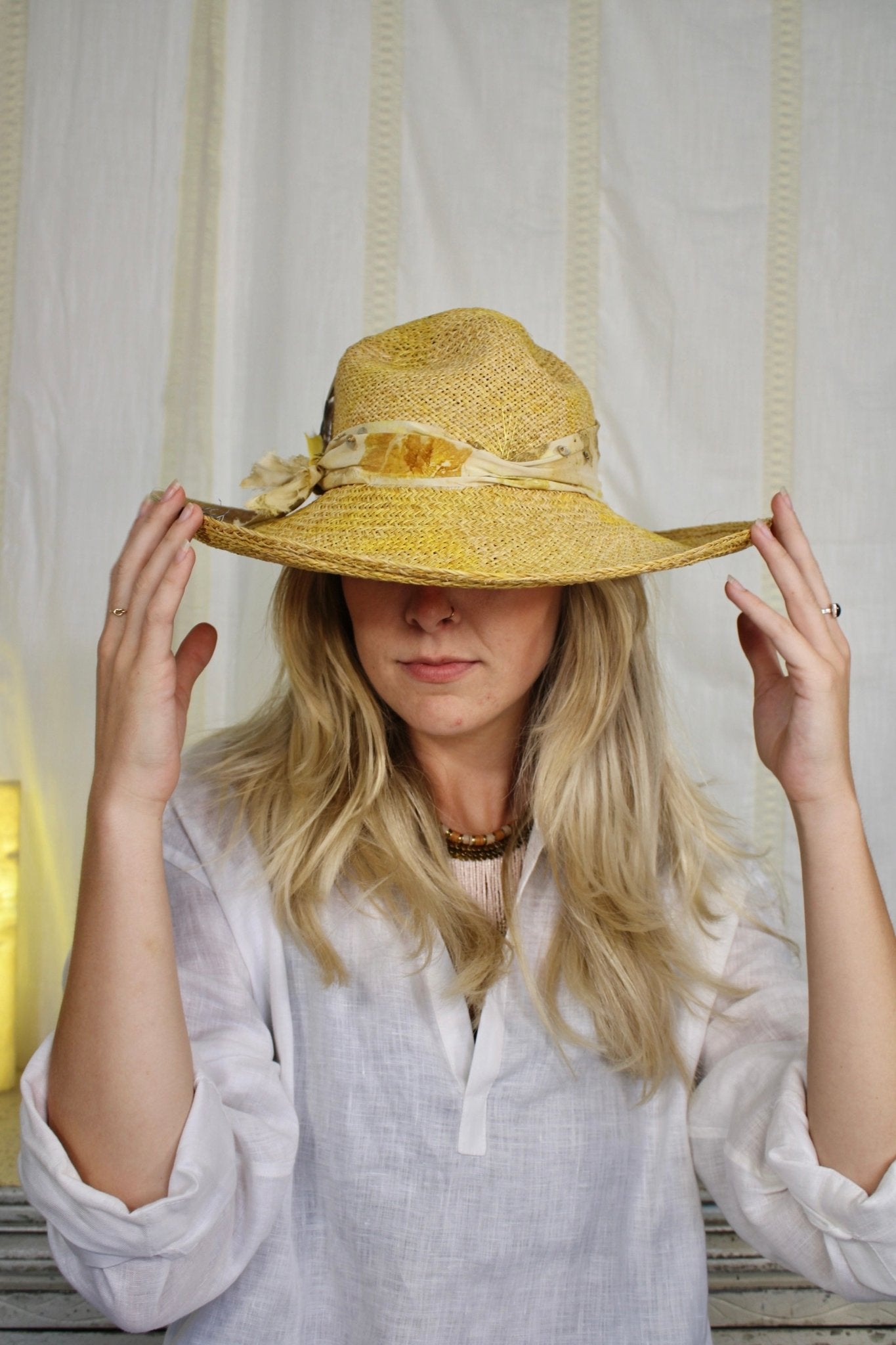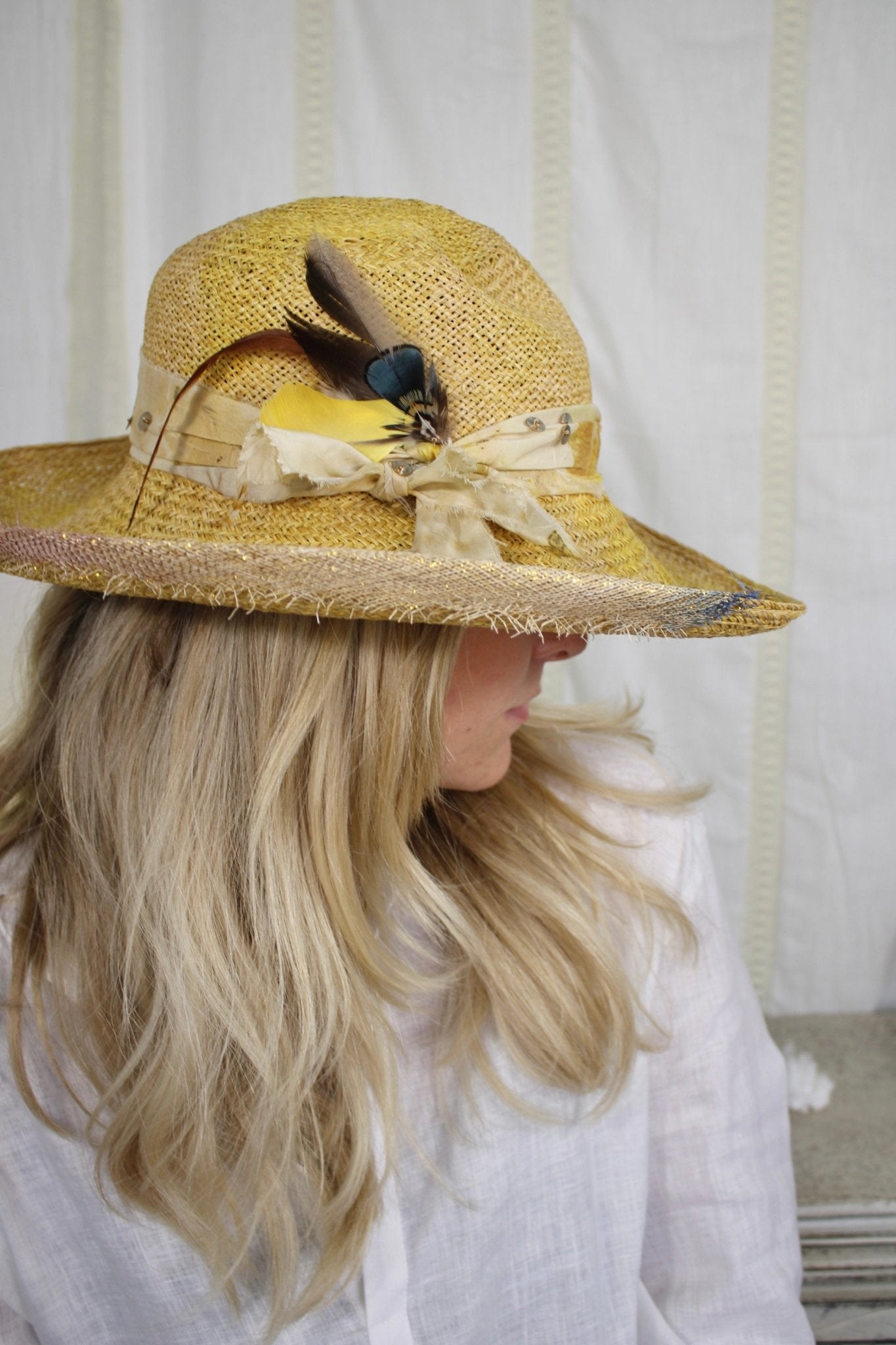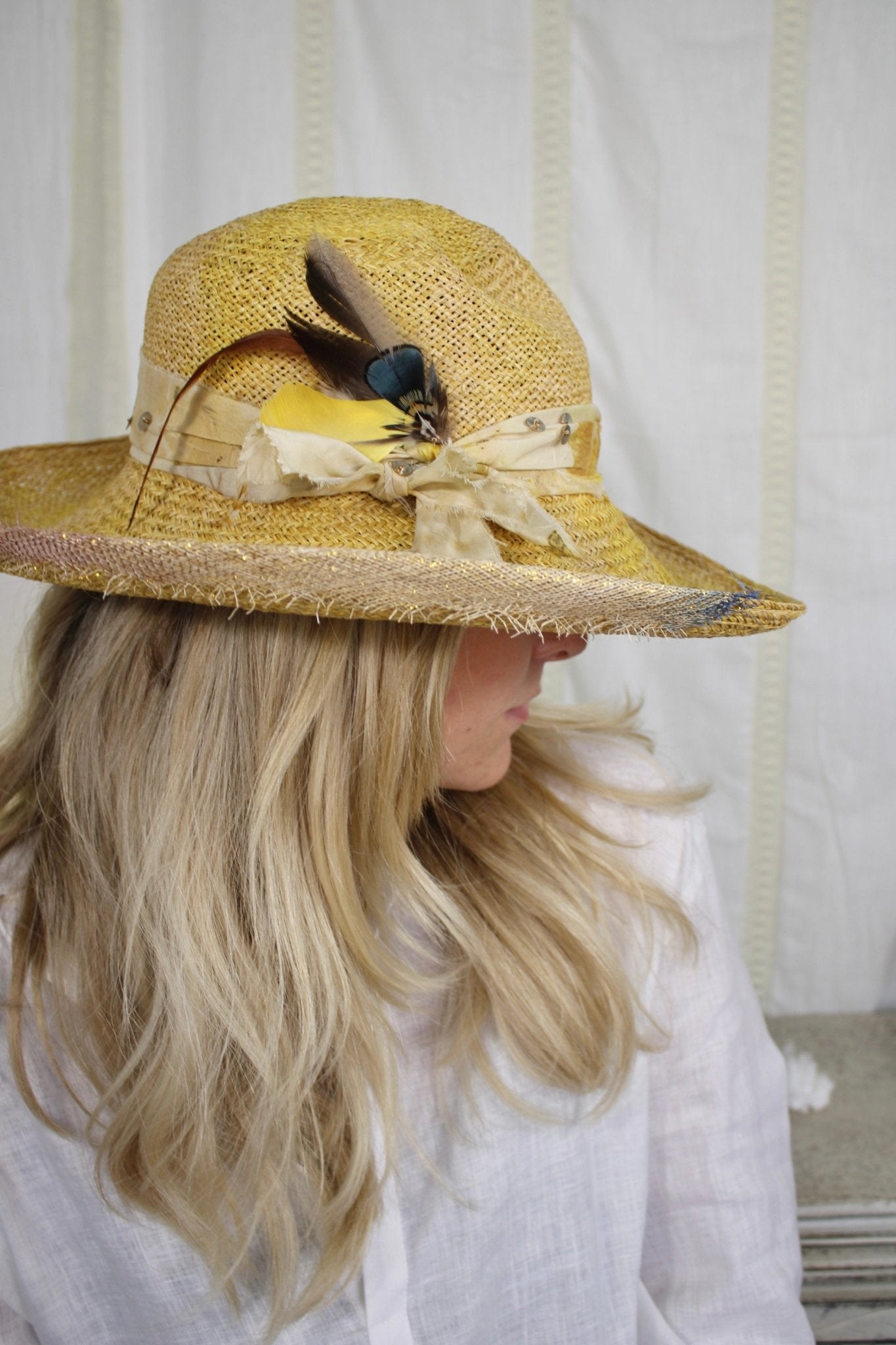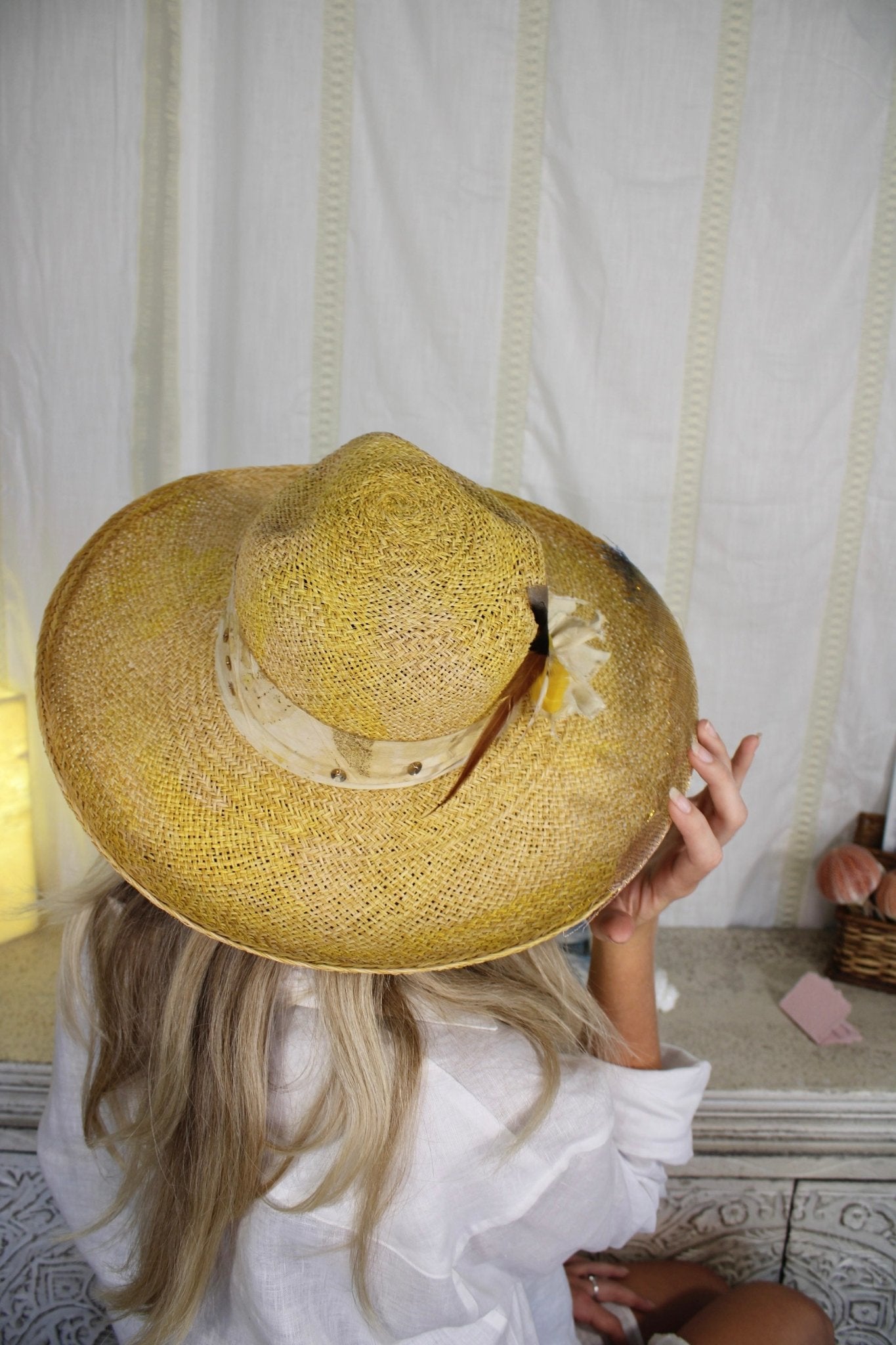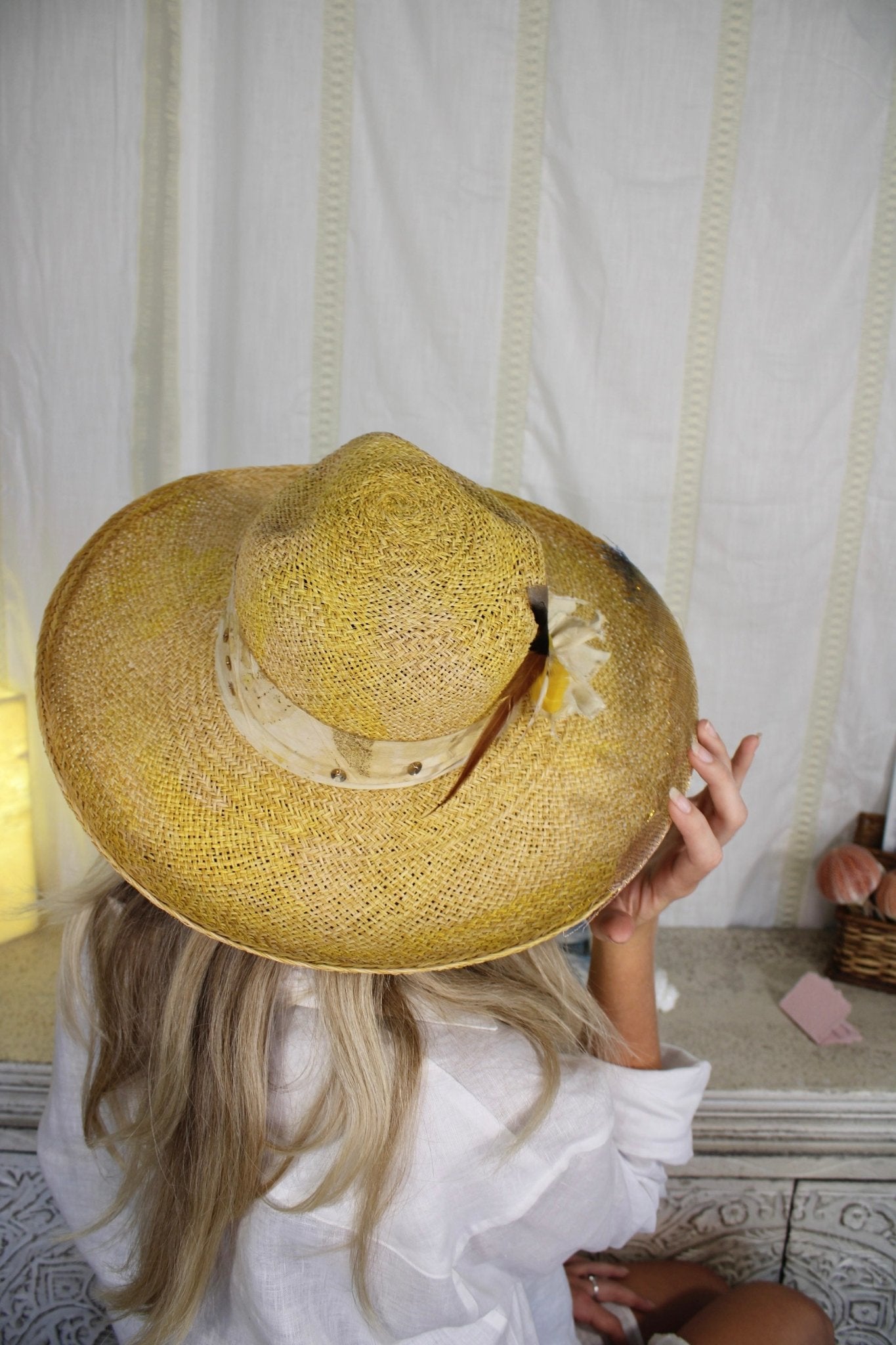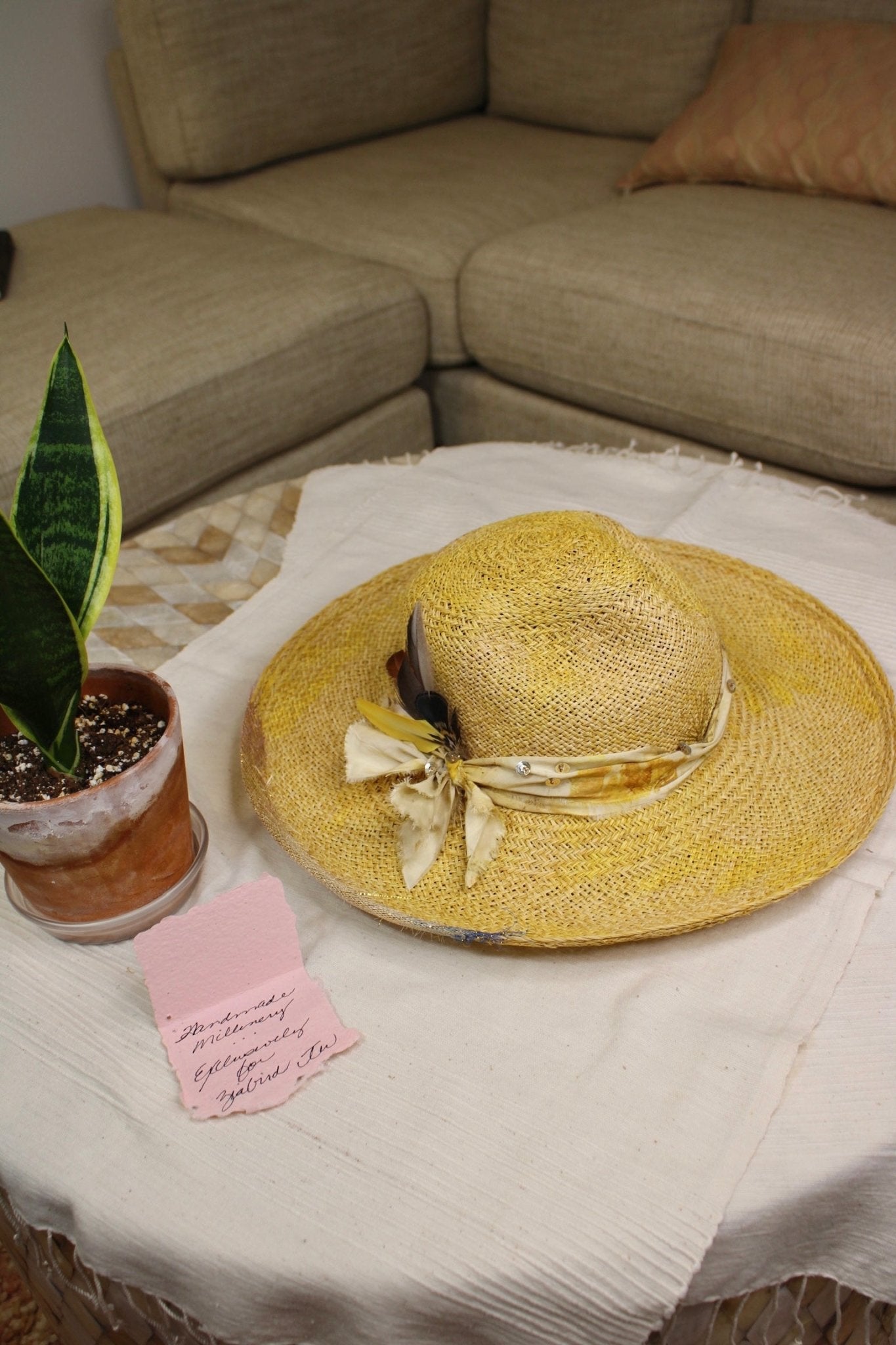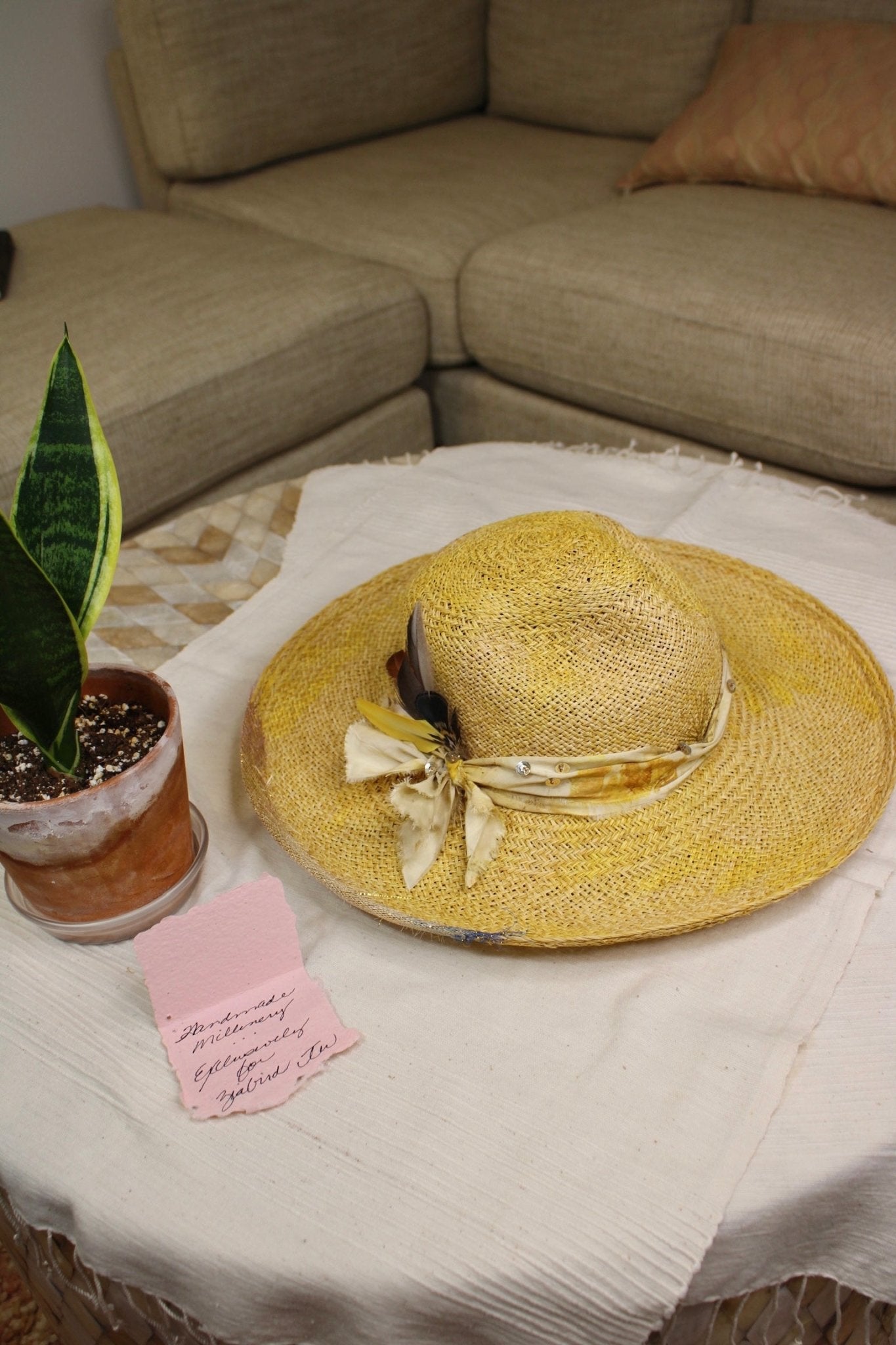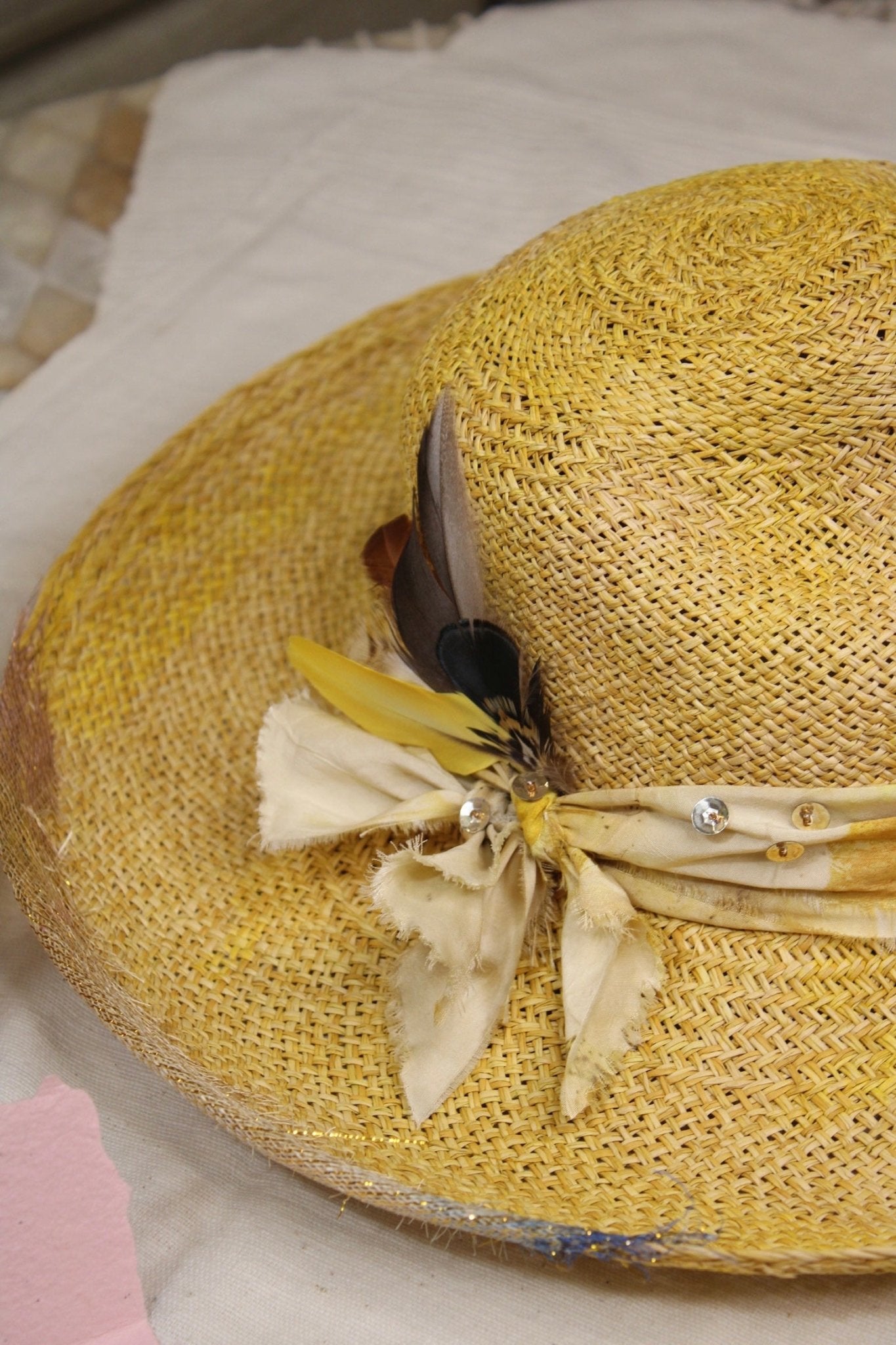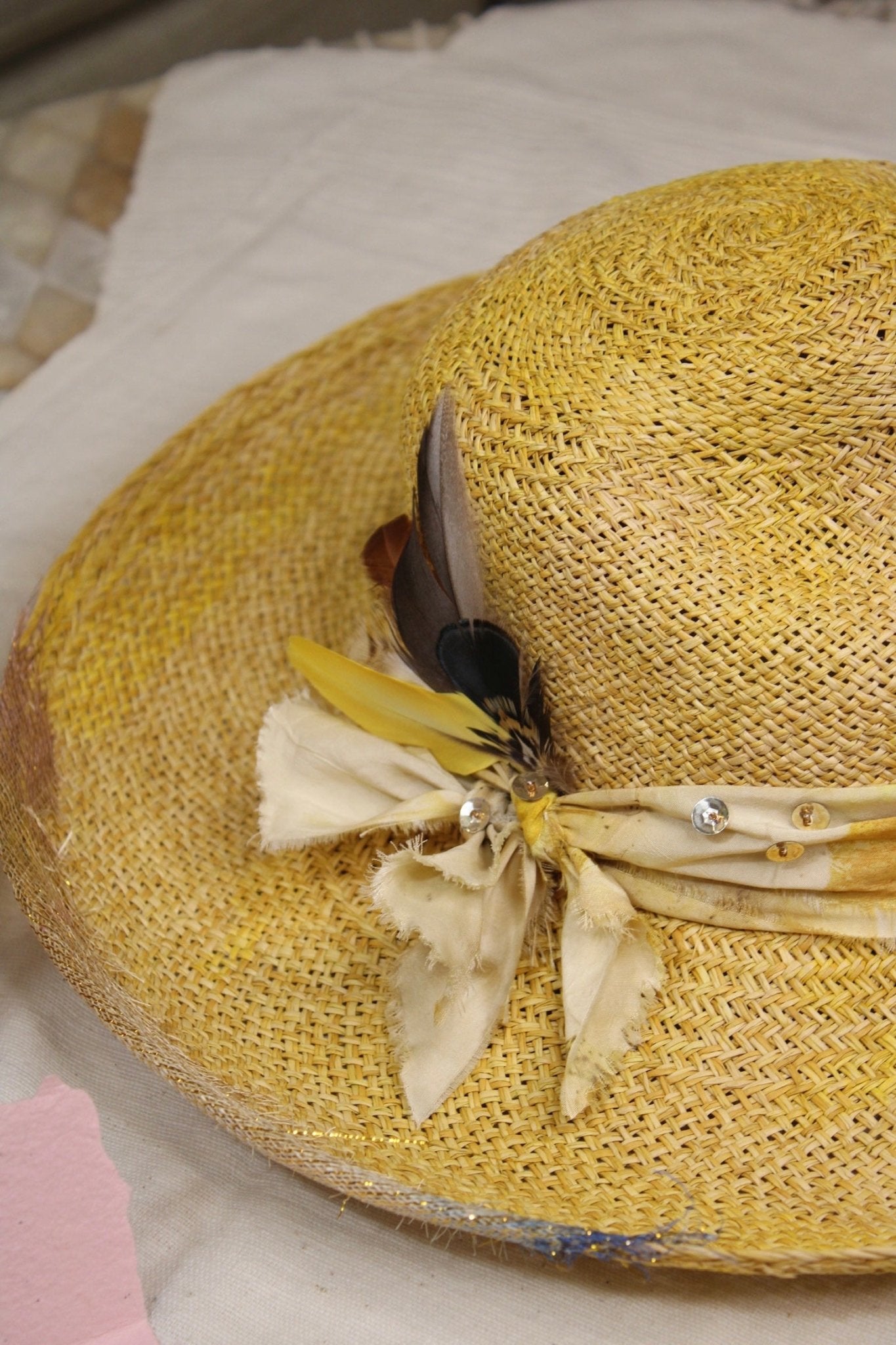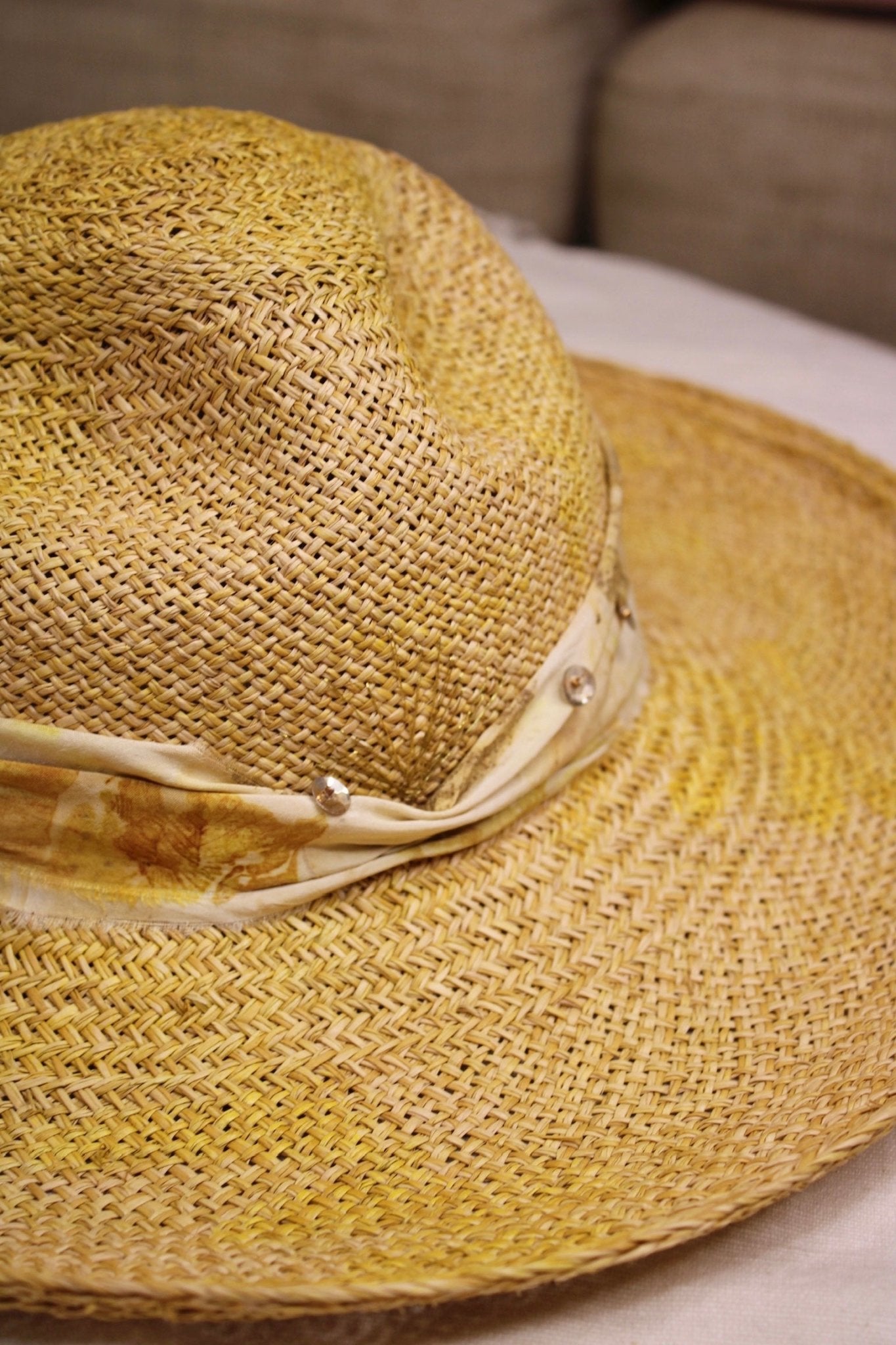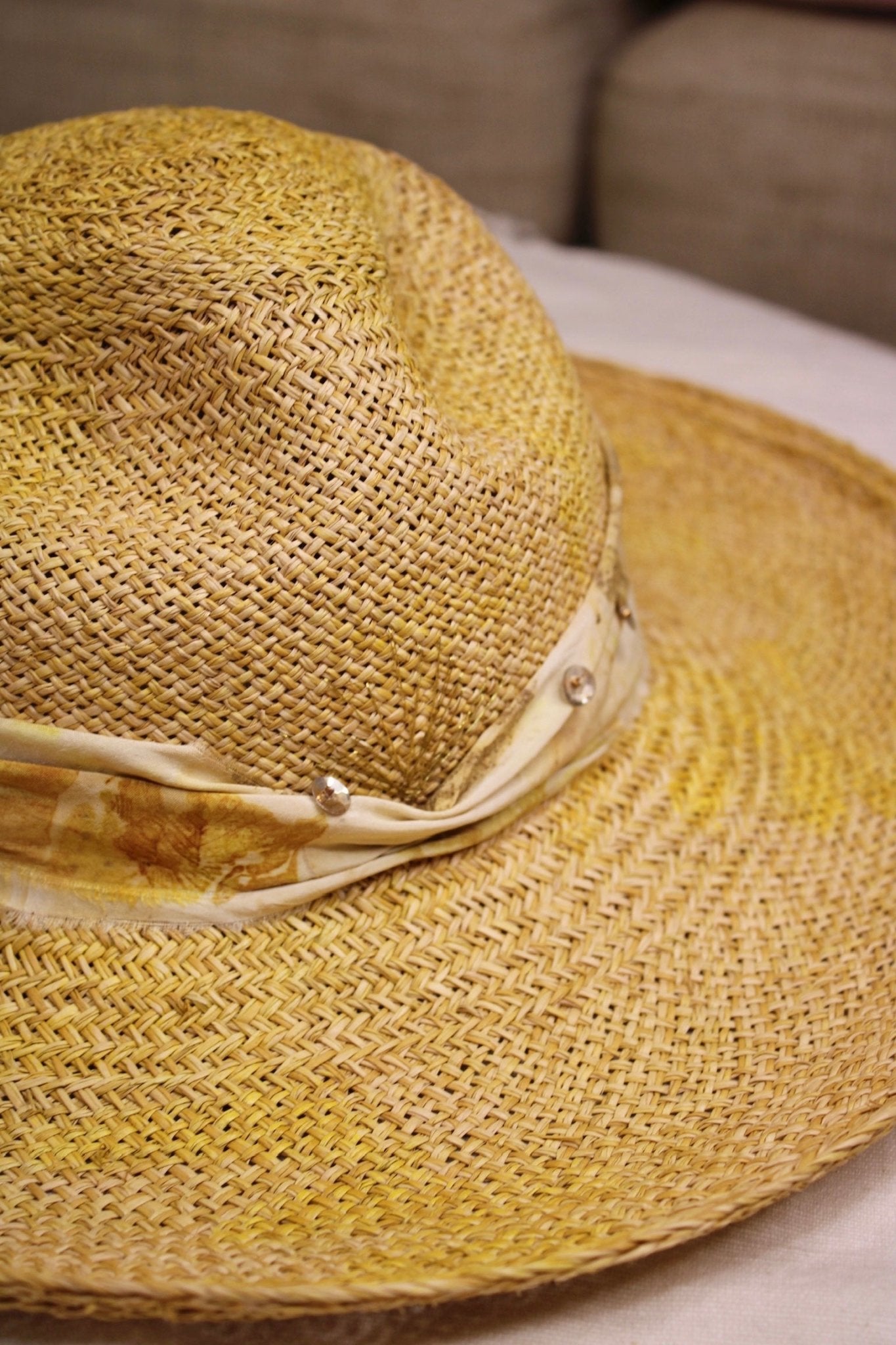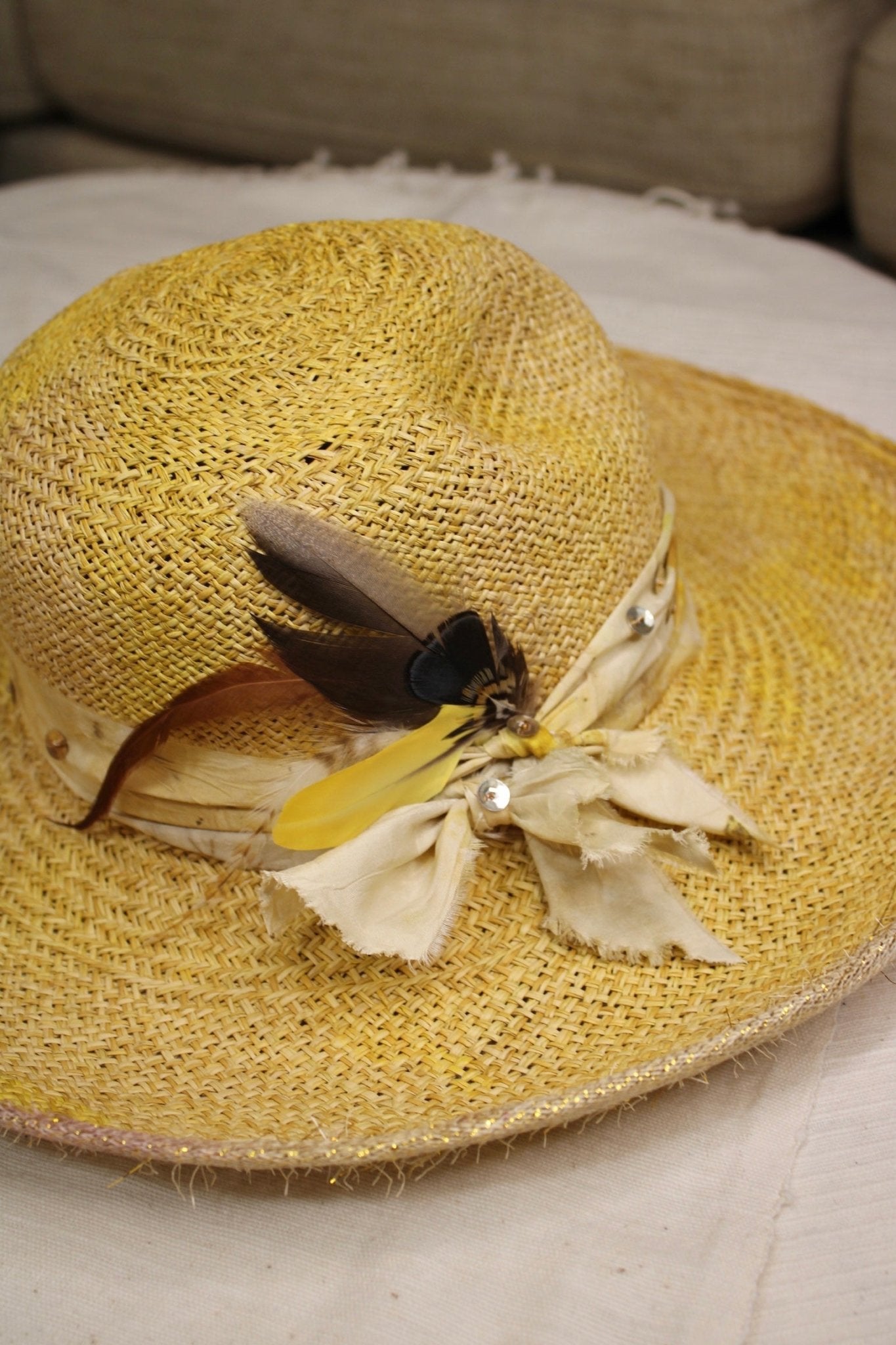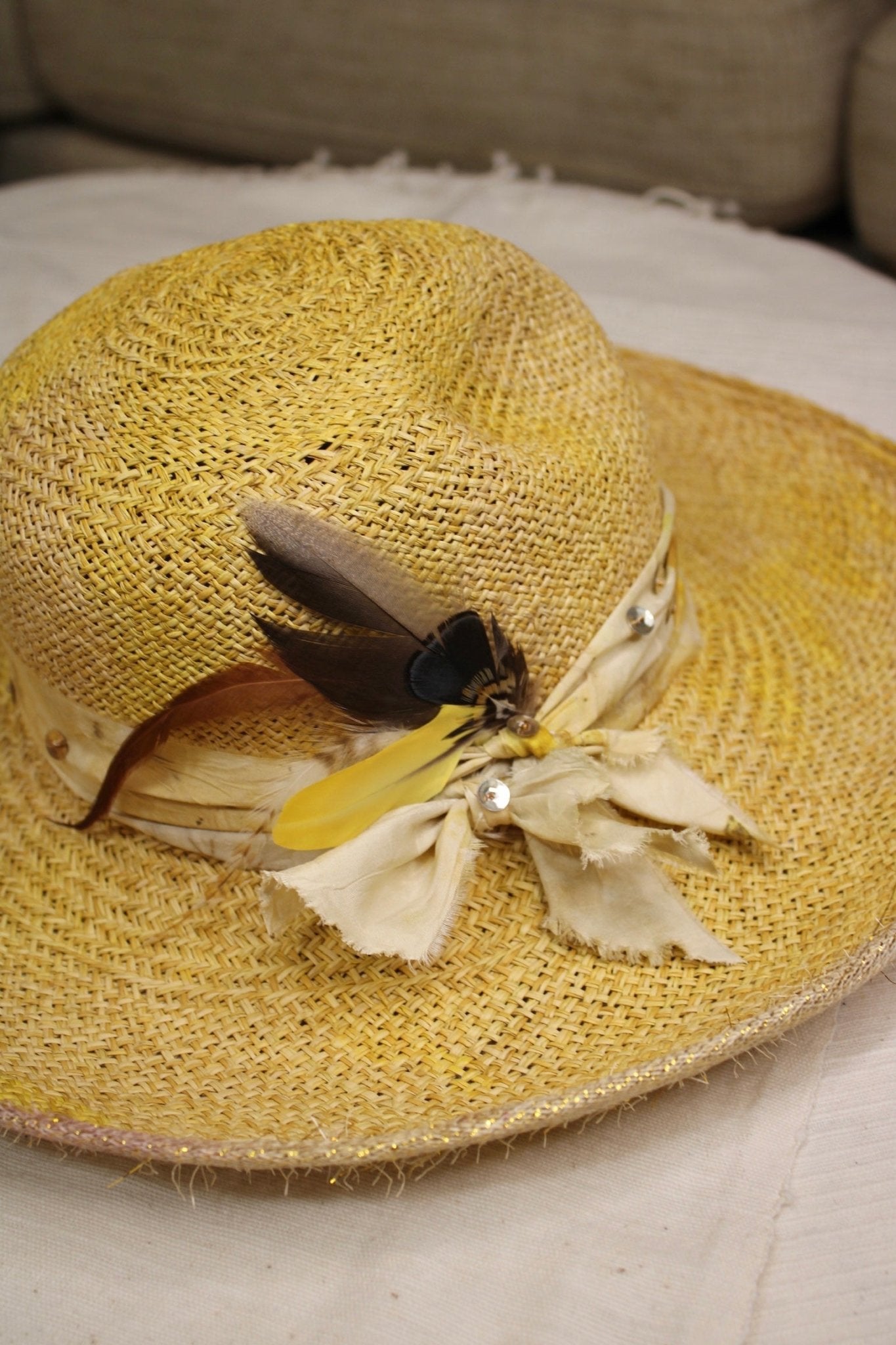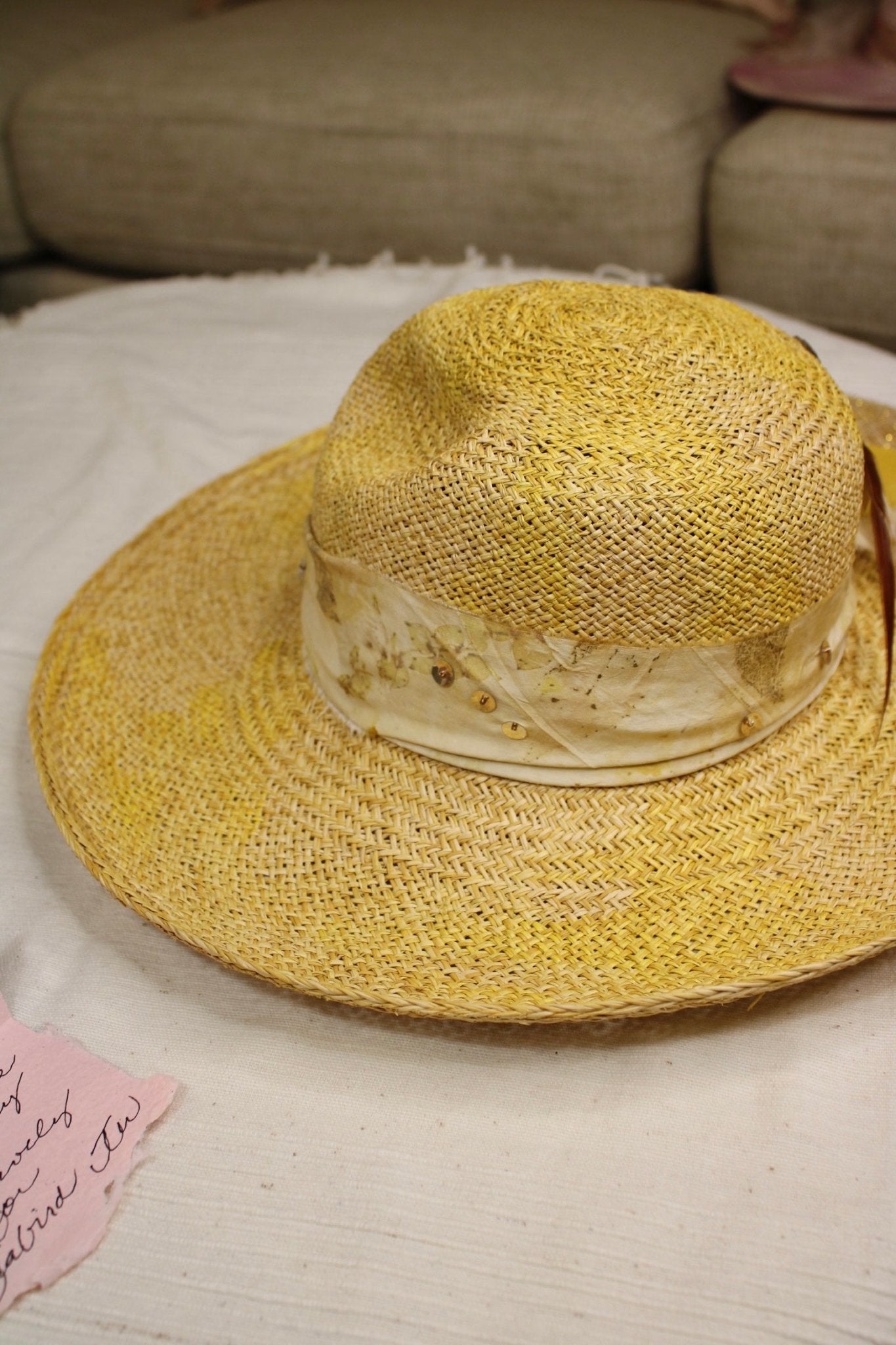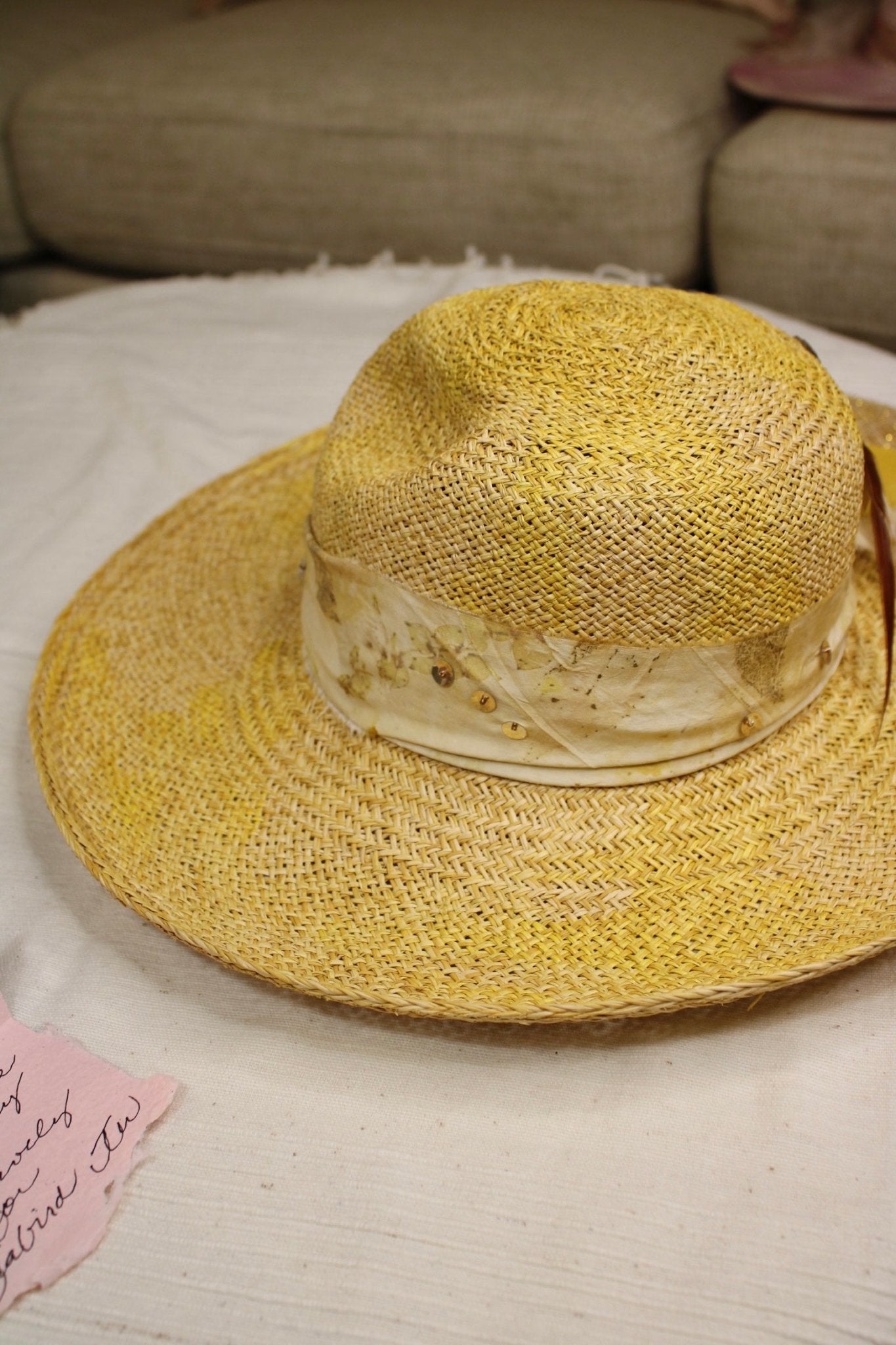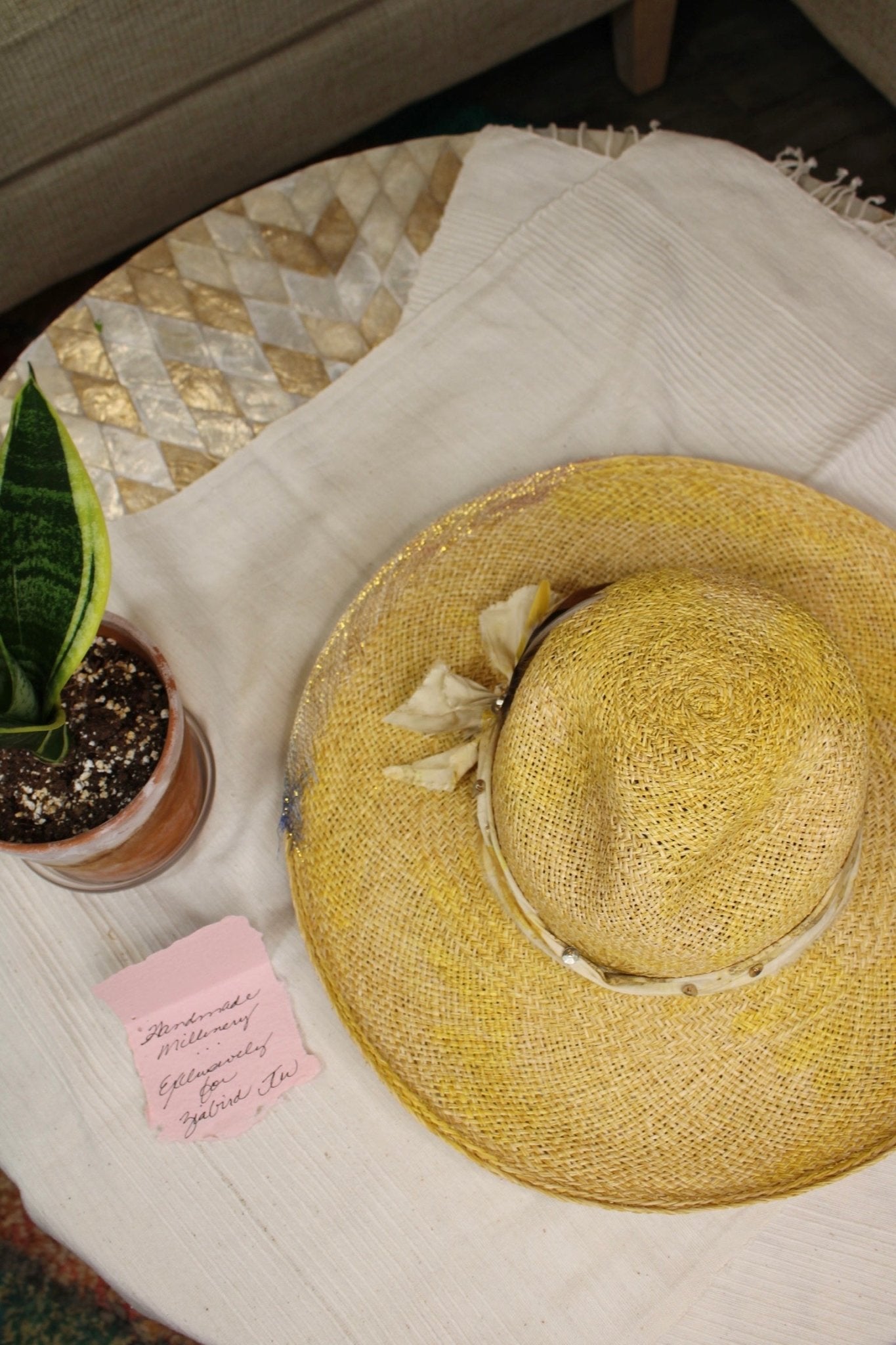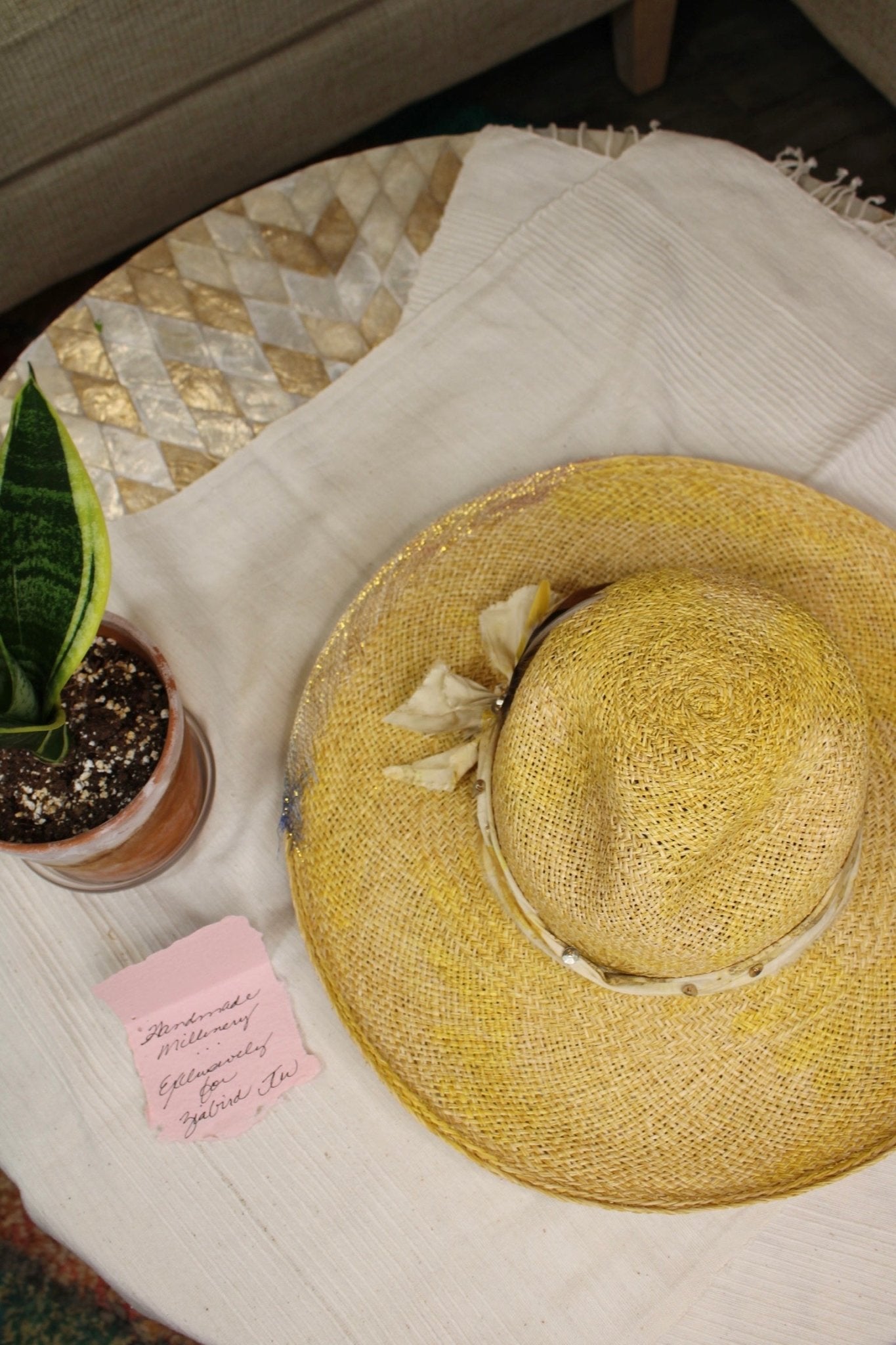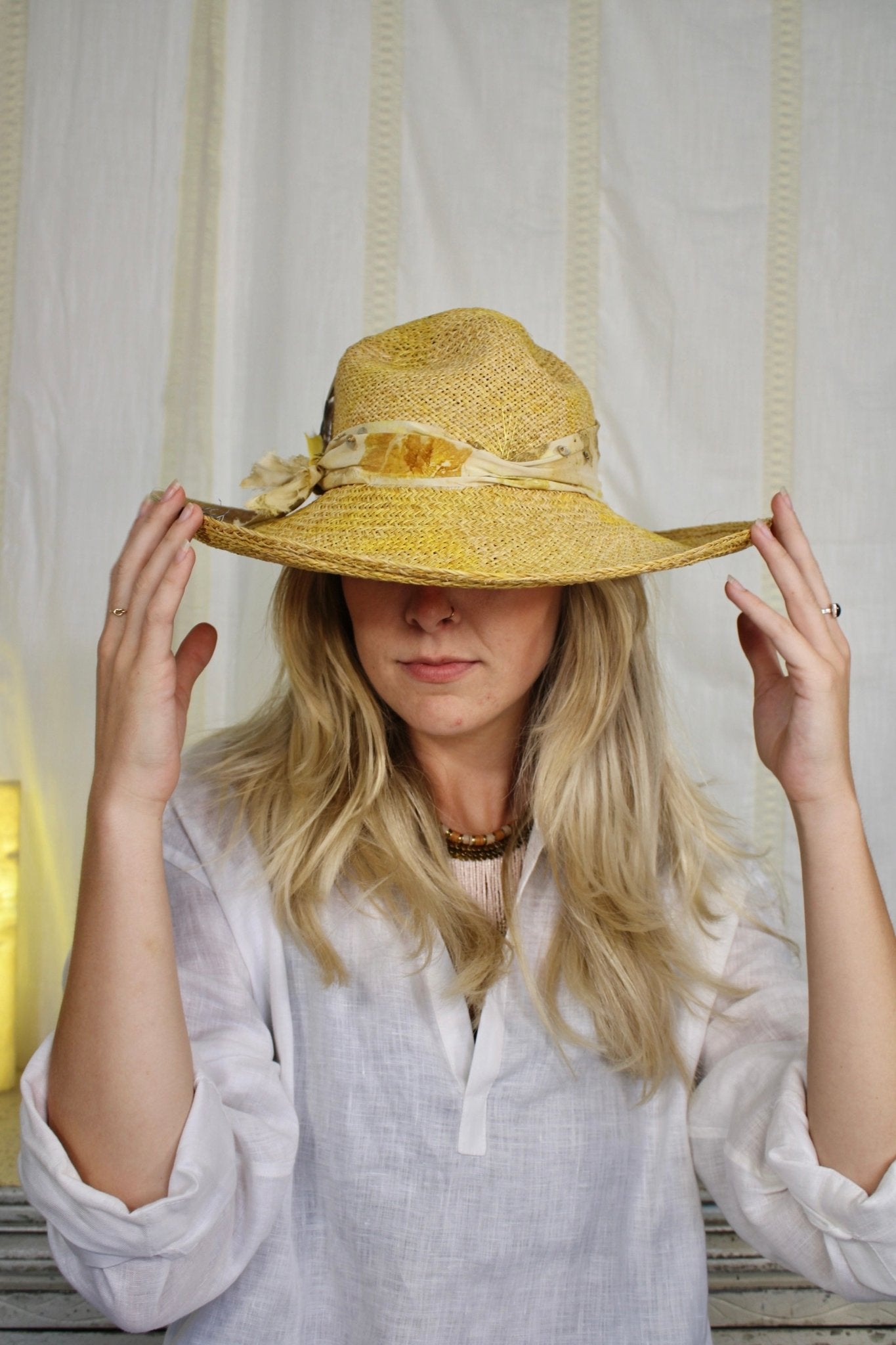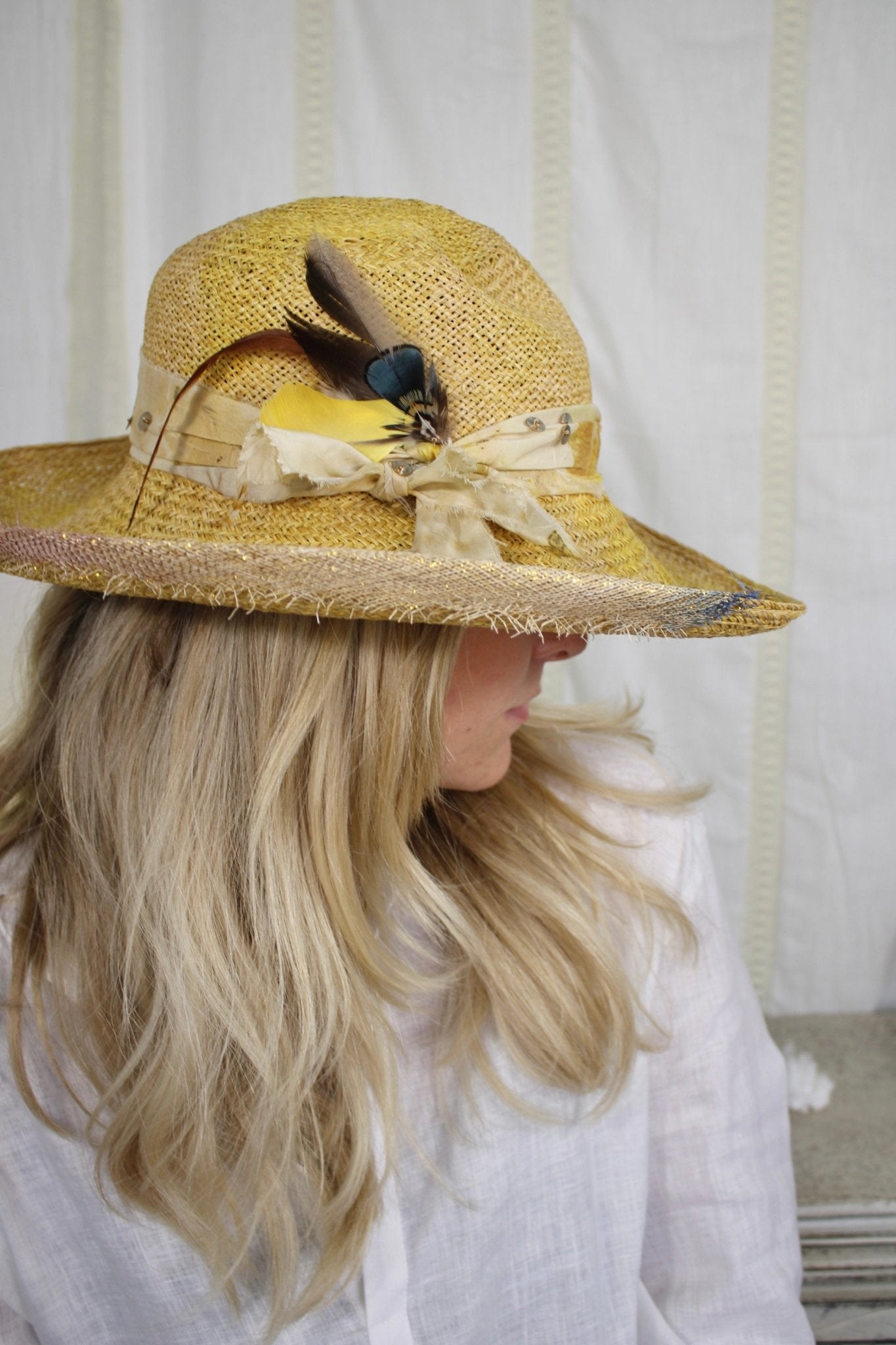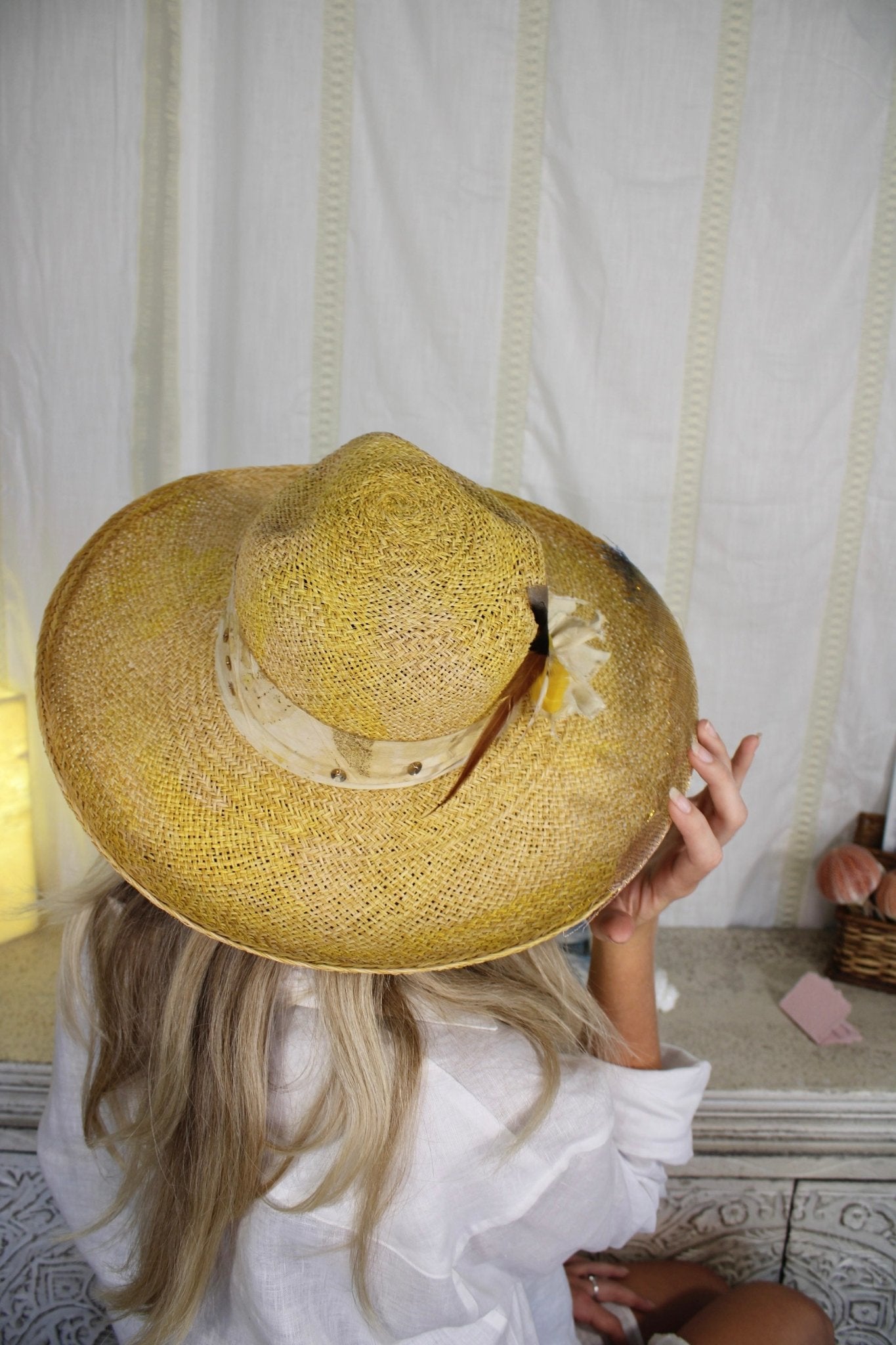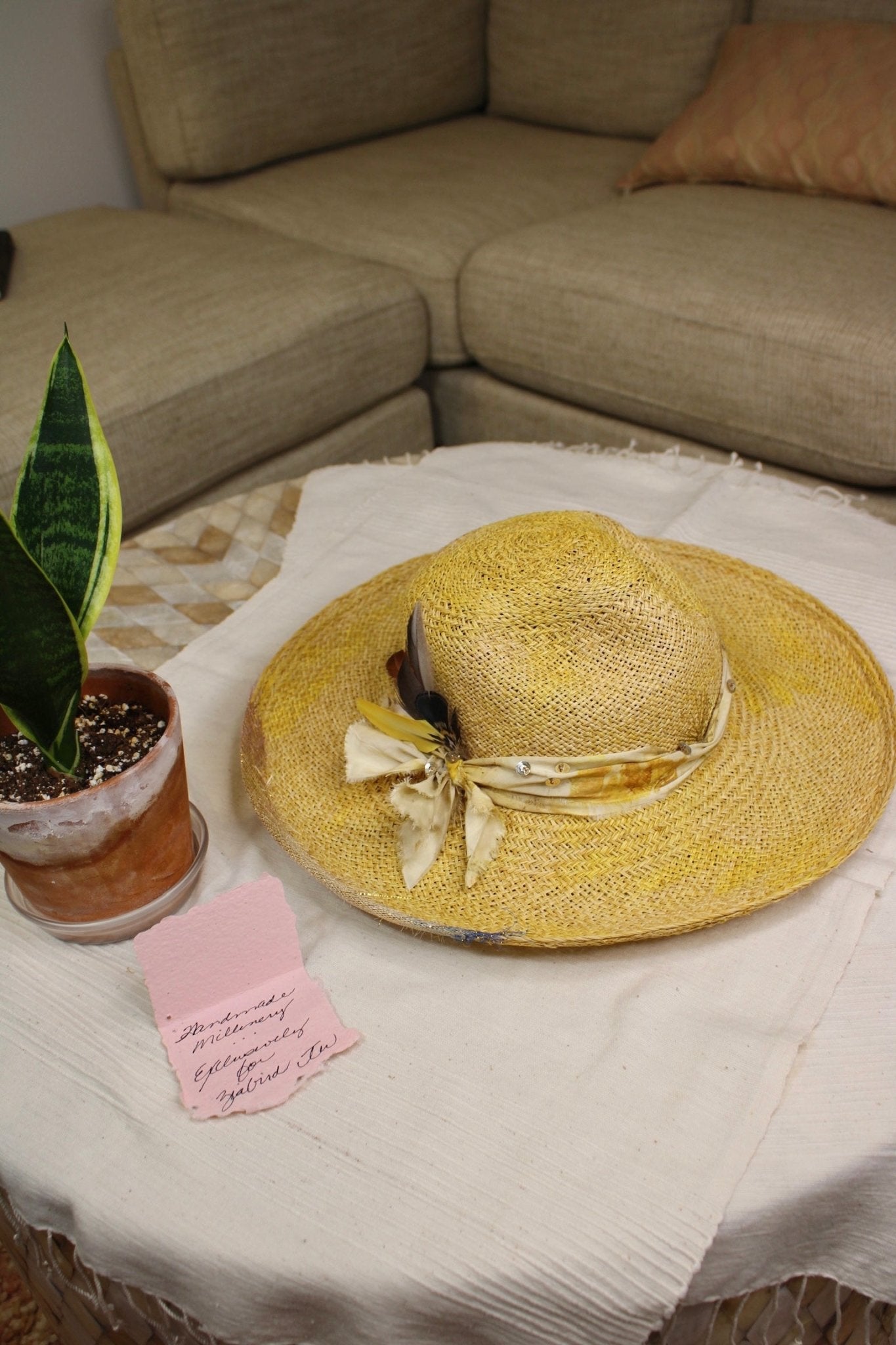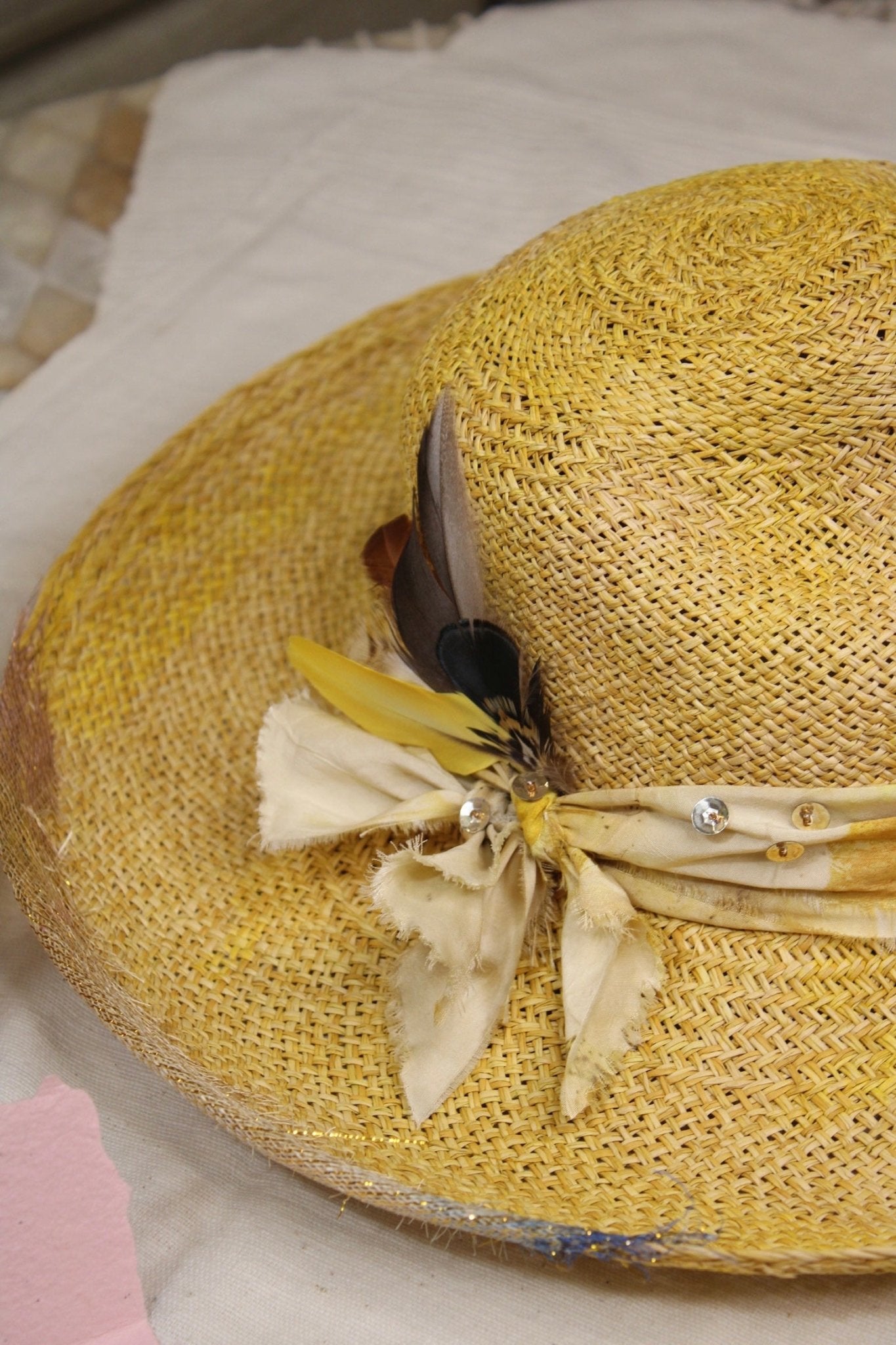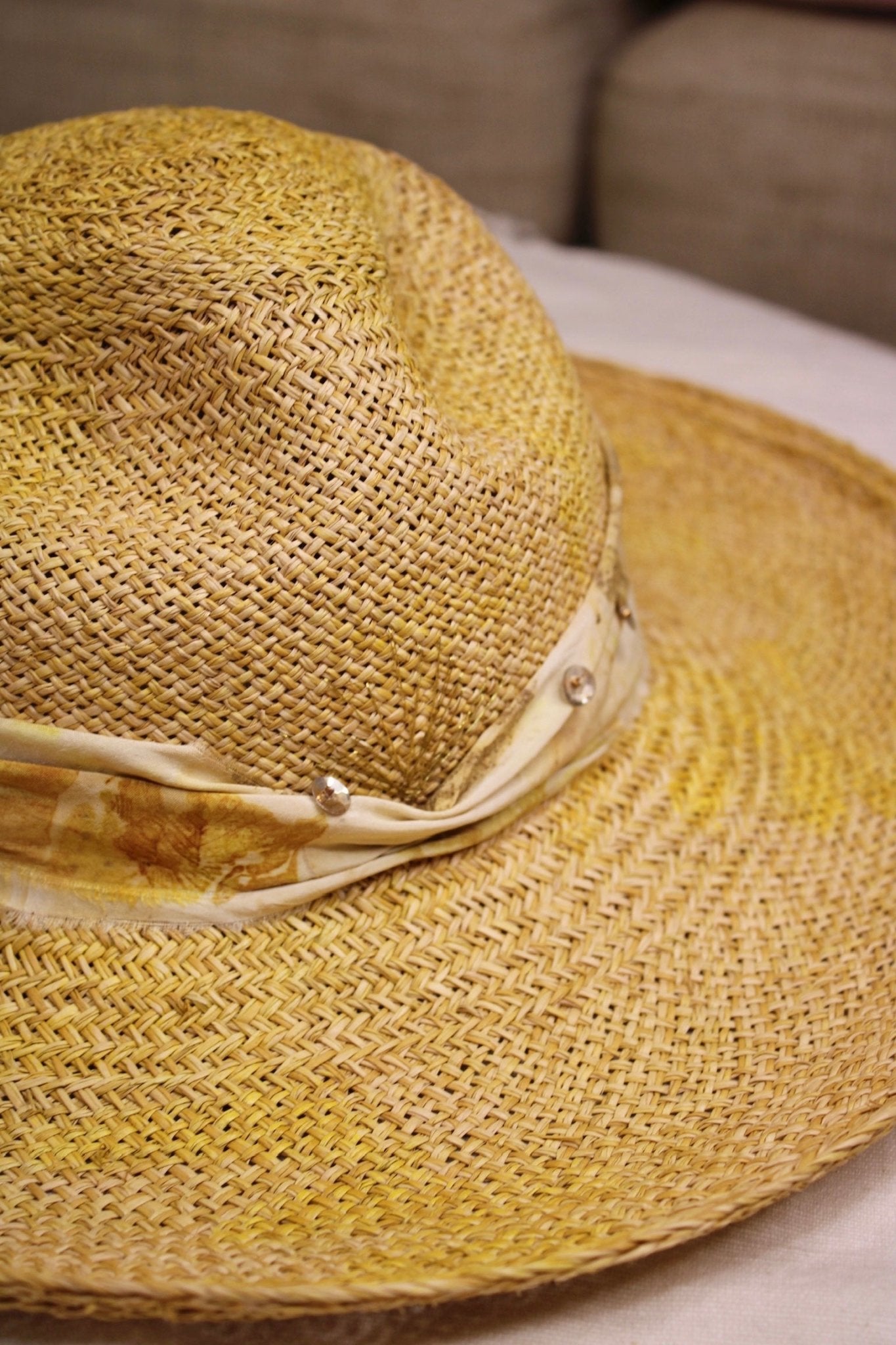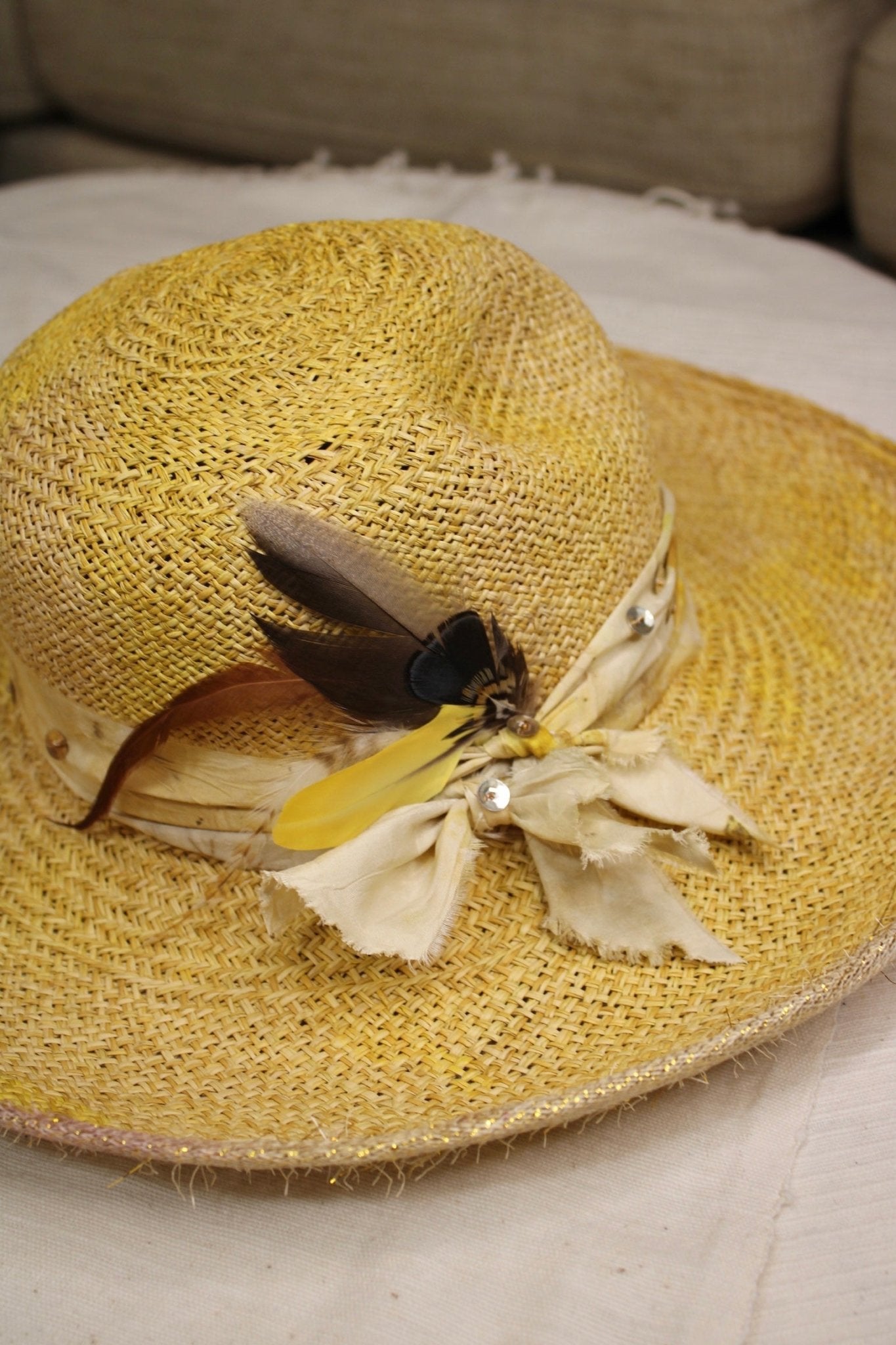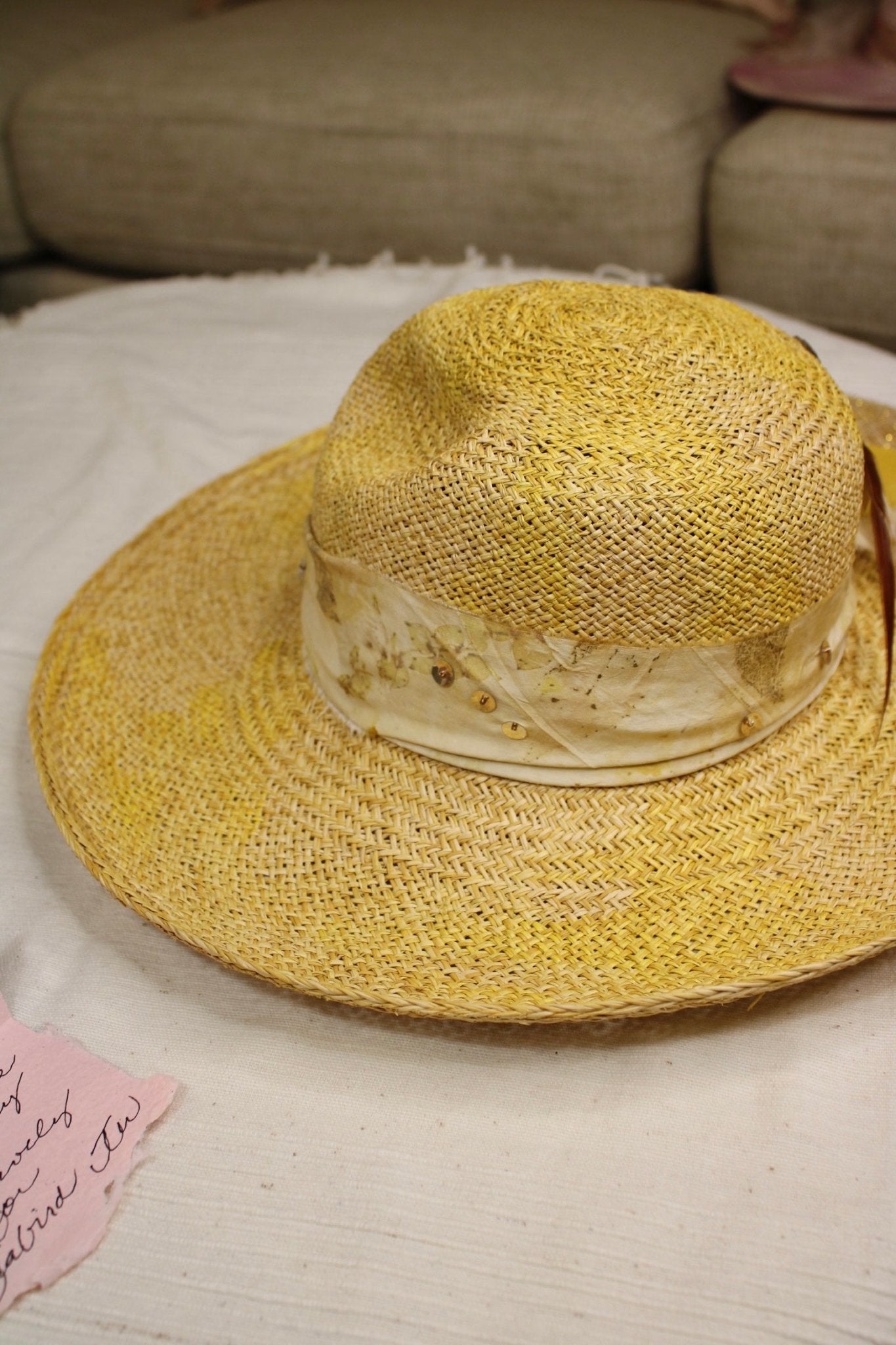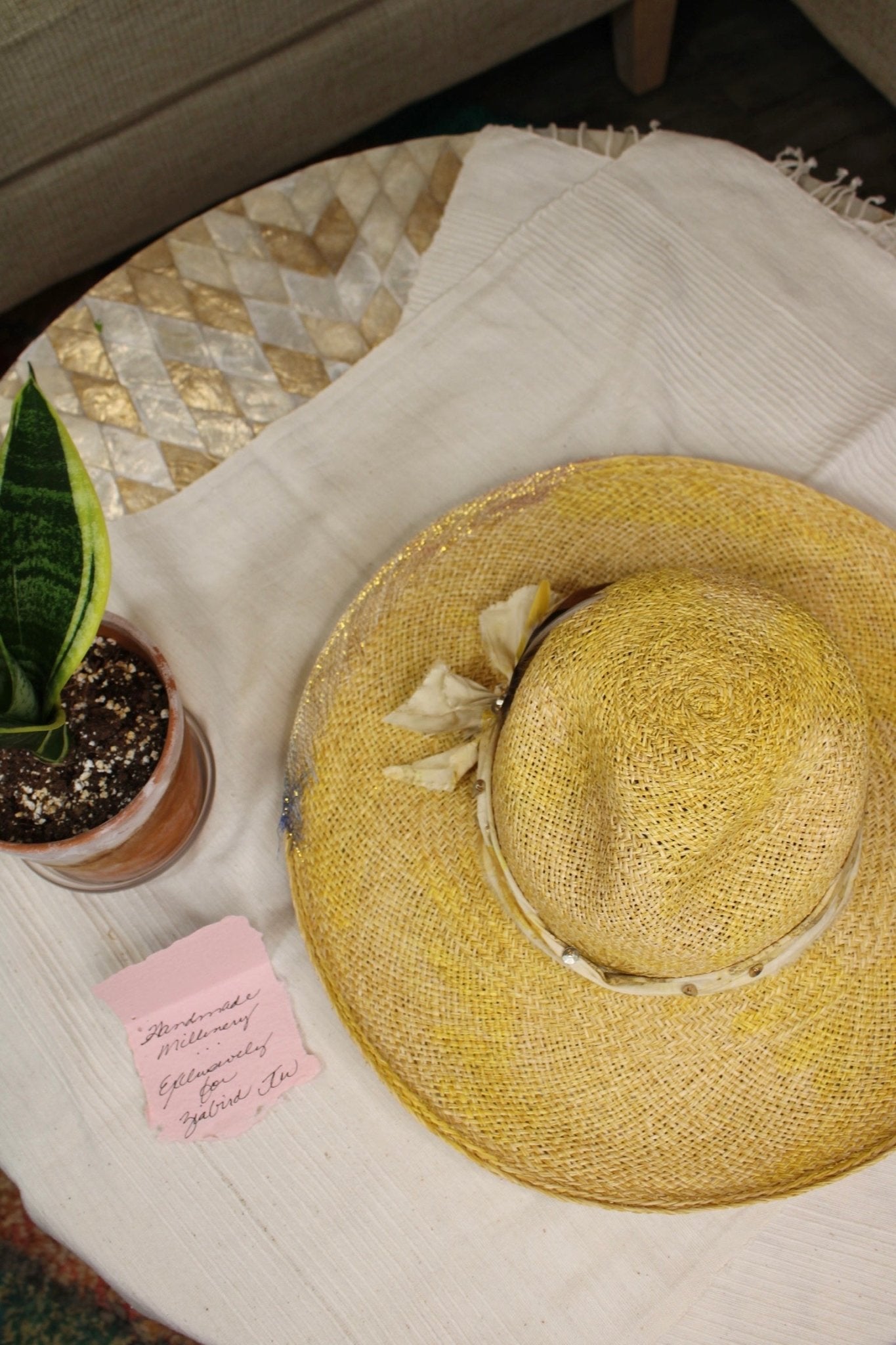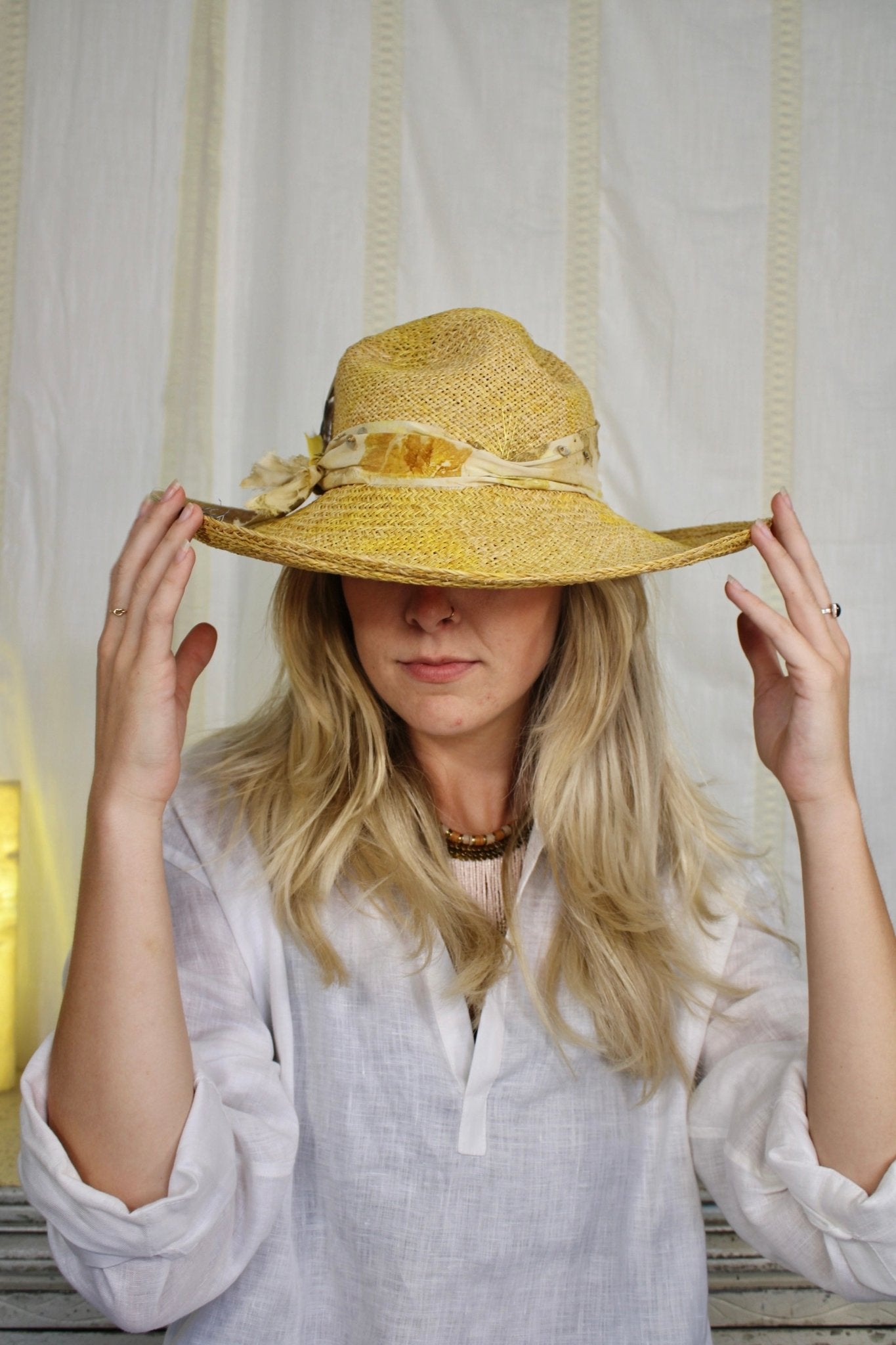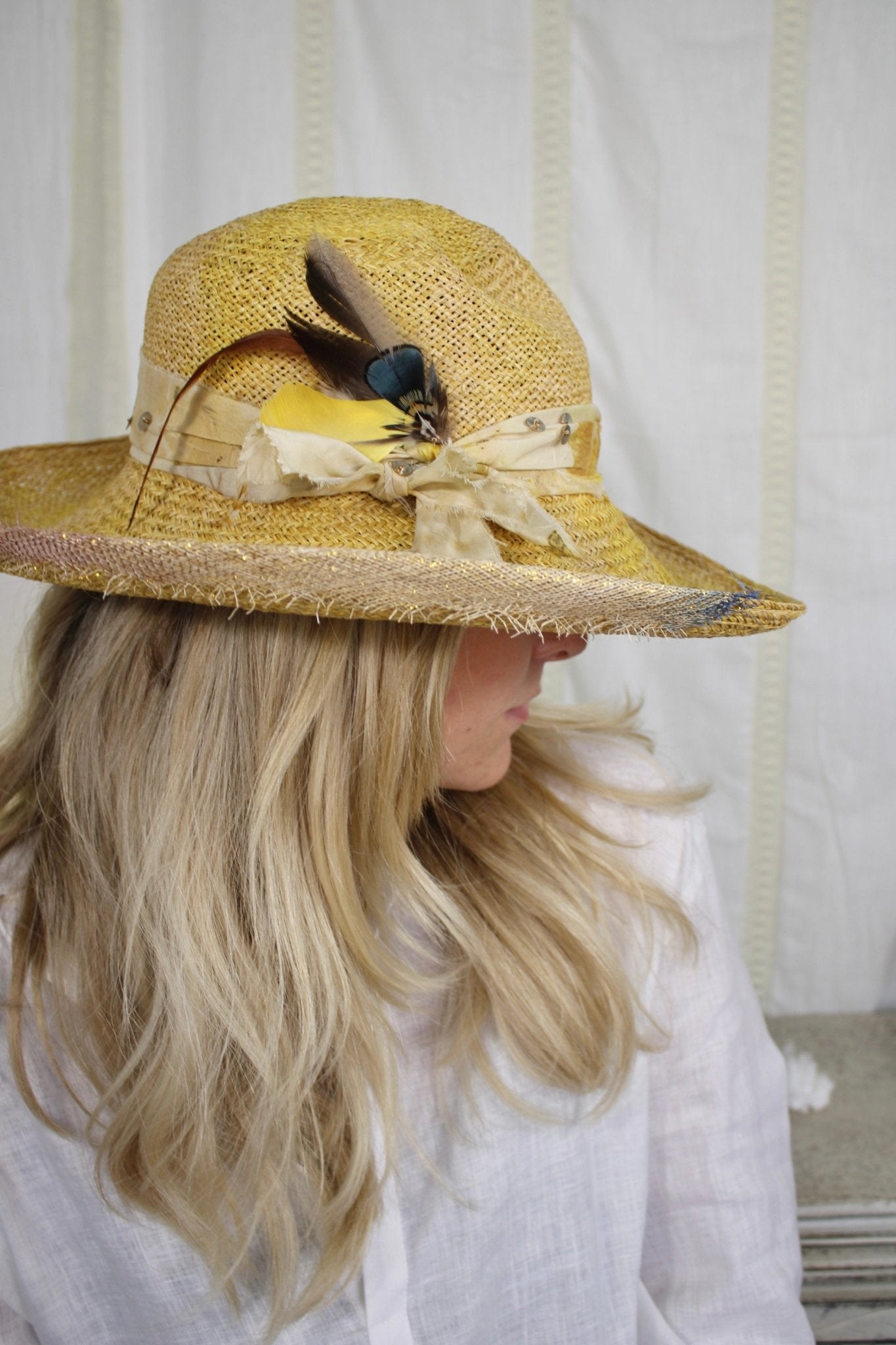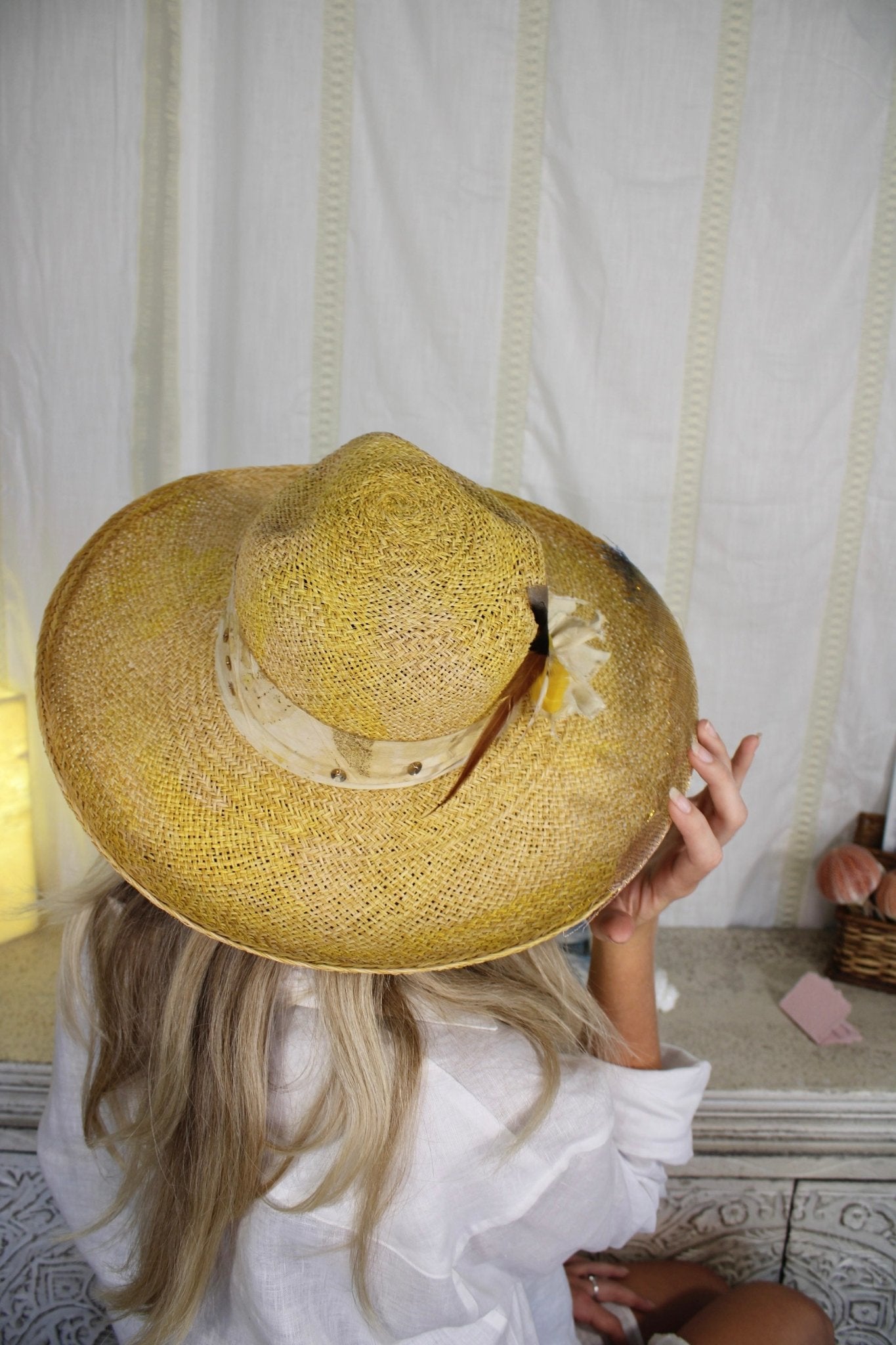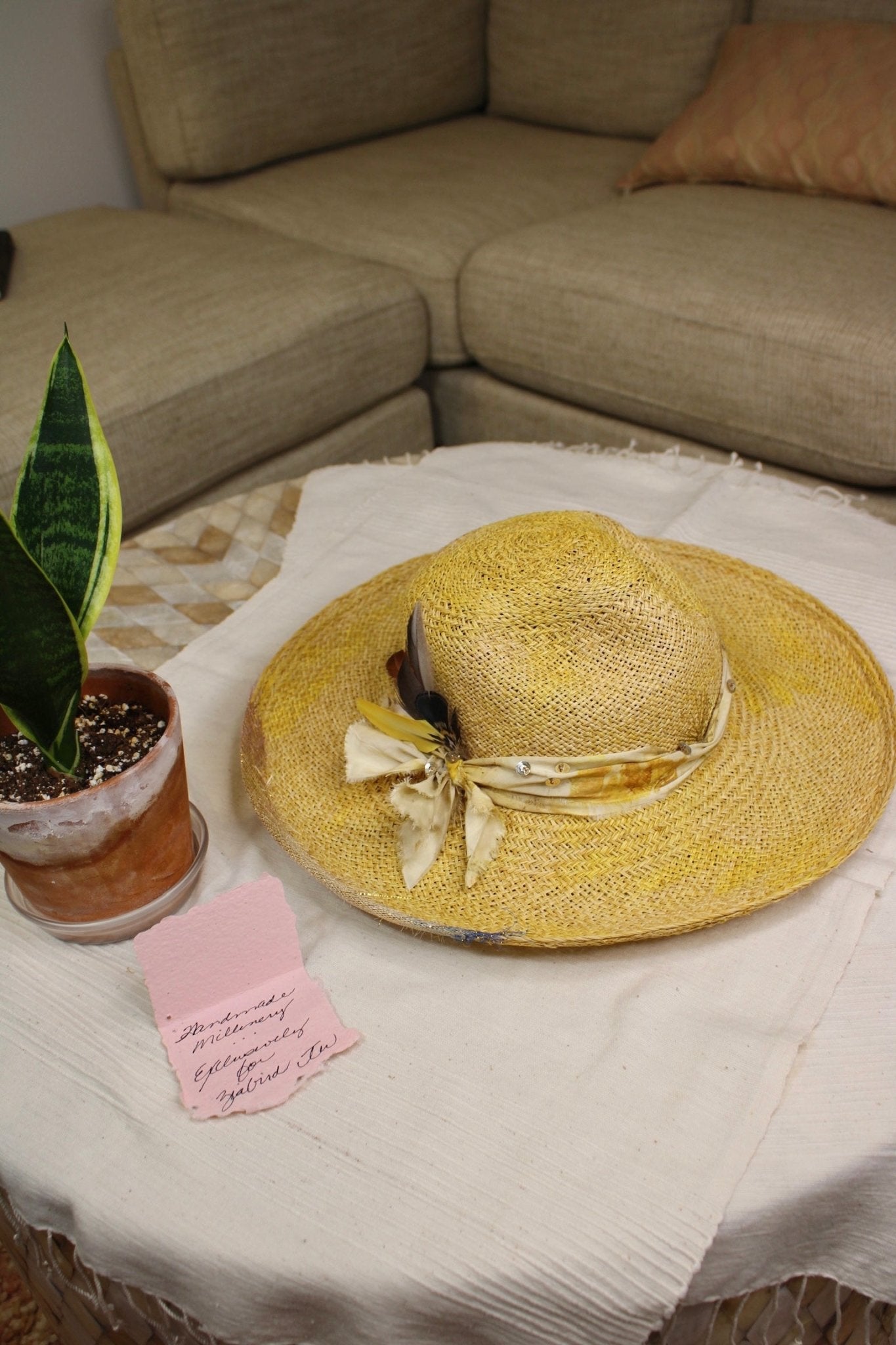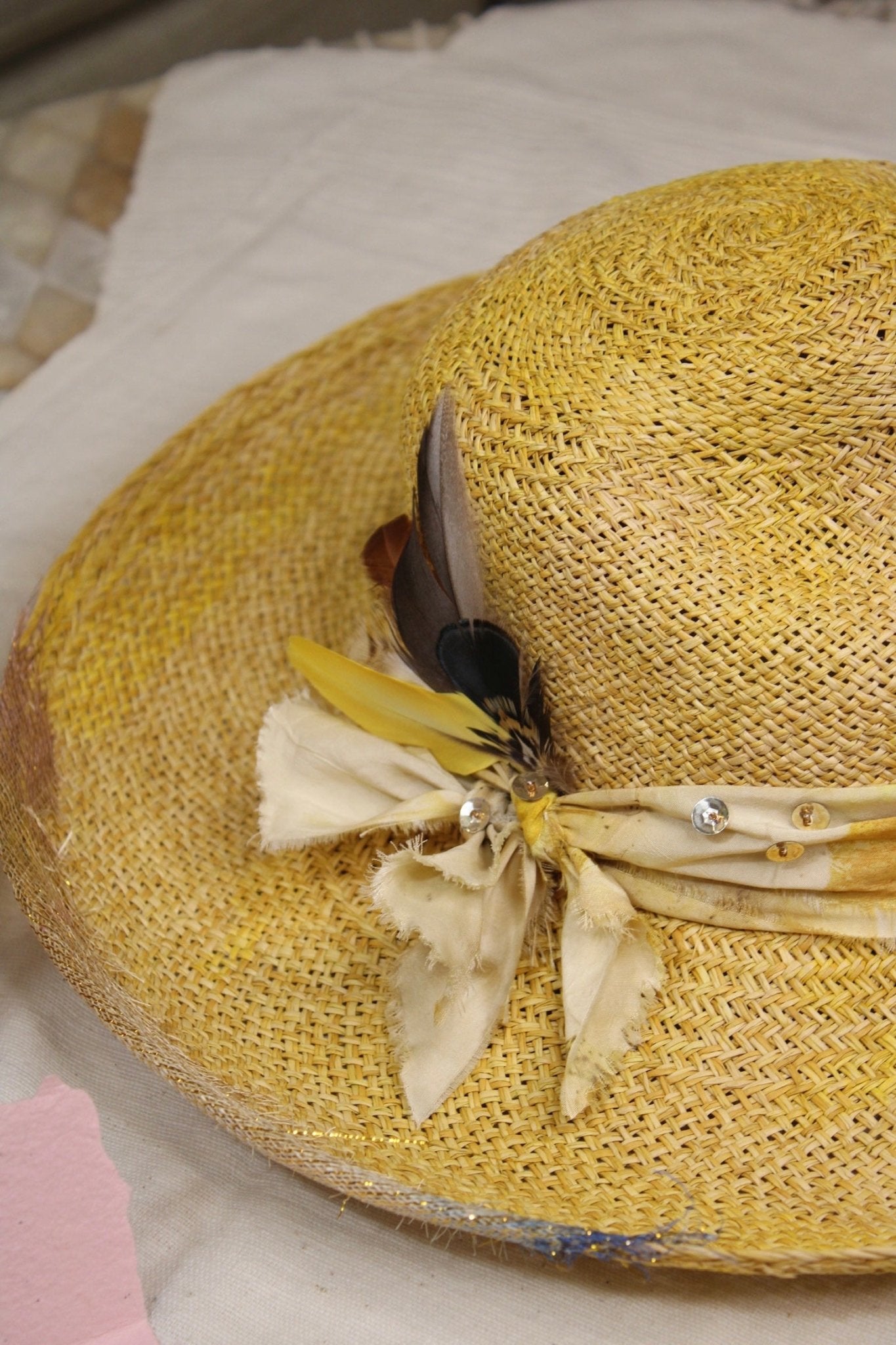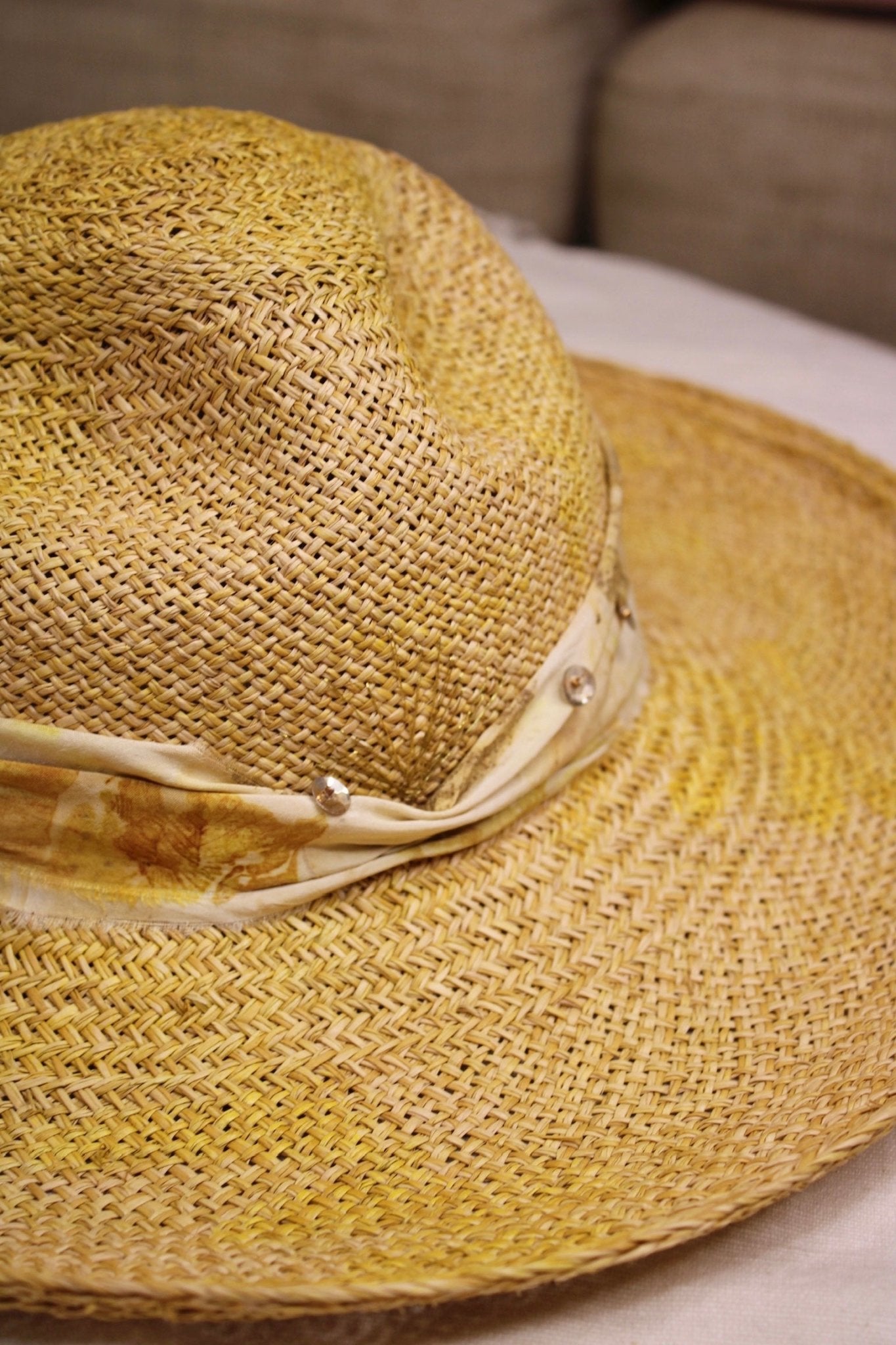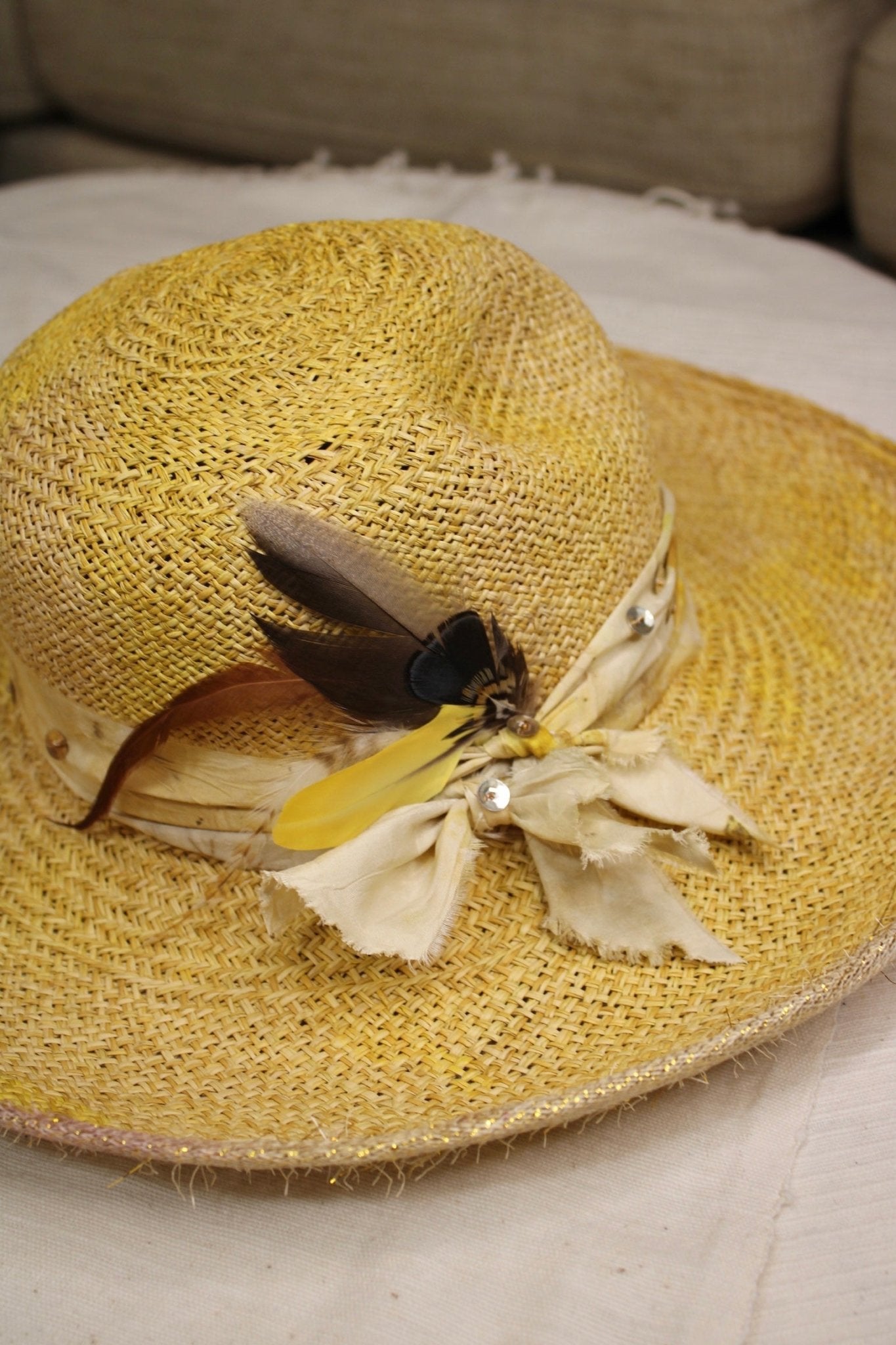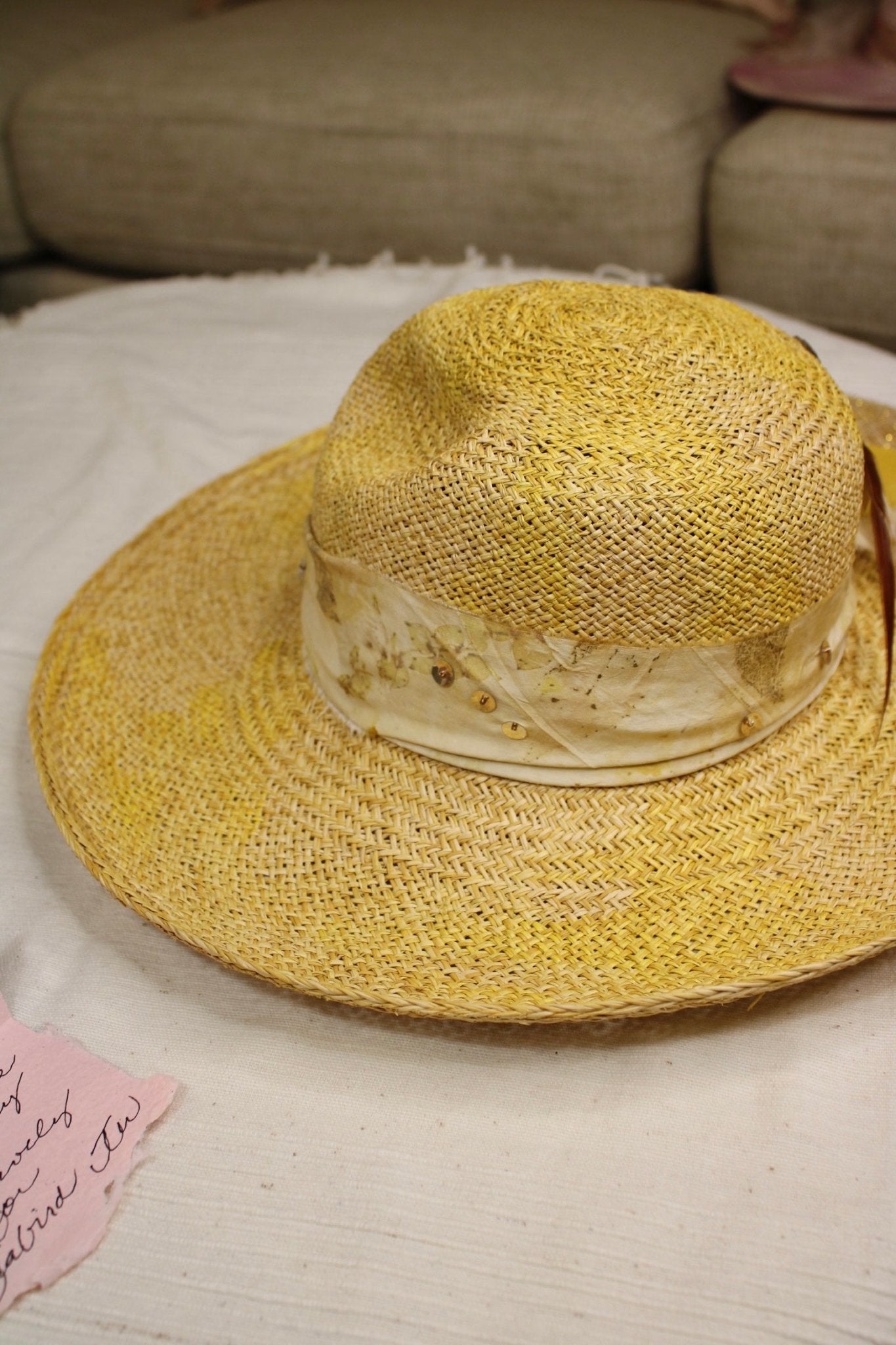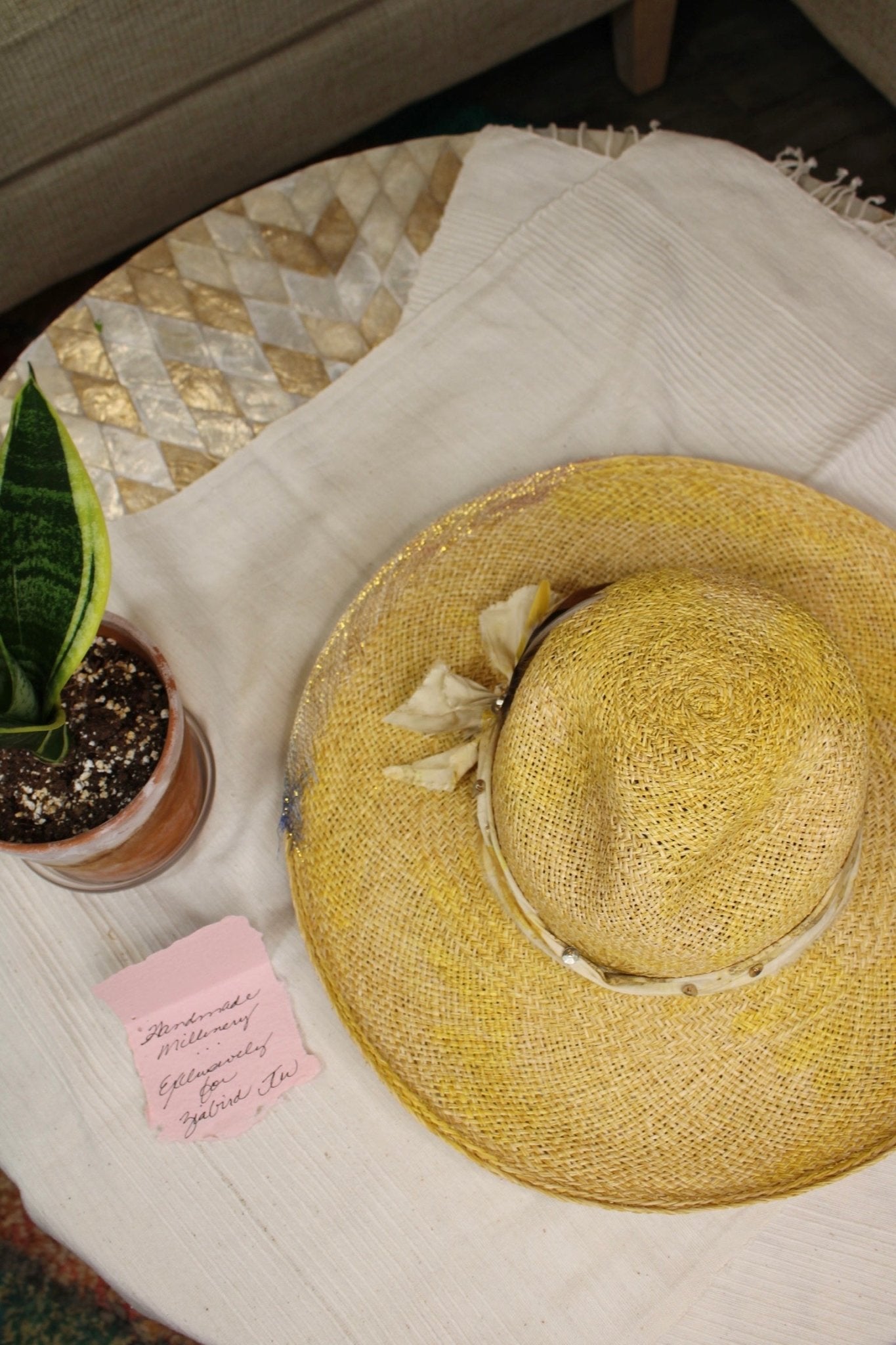 Custom Embellished Hat No. 8
Vintage straw hat, shaped & hand treated by Wilmington, NC milliner Jan Wutkowski. Each hat is a one of a kind collaborative creation between Jan and Ziabird owner, Lynn Manock.
Vintage Ecuadorian straw
Straw has been hand dyed 
One of a kind
Gold mesh stitch detailing
Authentic, sustainably sourced feathers
Ribbon and small sequin detailing

Makeup Protective Inside Lining
MEASUREMENTS: 16 inch brim diameter, 7.5 inch head diameter
Each hat comes with a perfectly sized box to store your piece in.