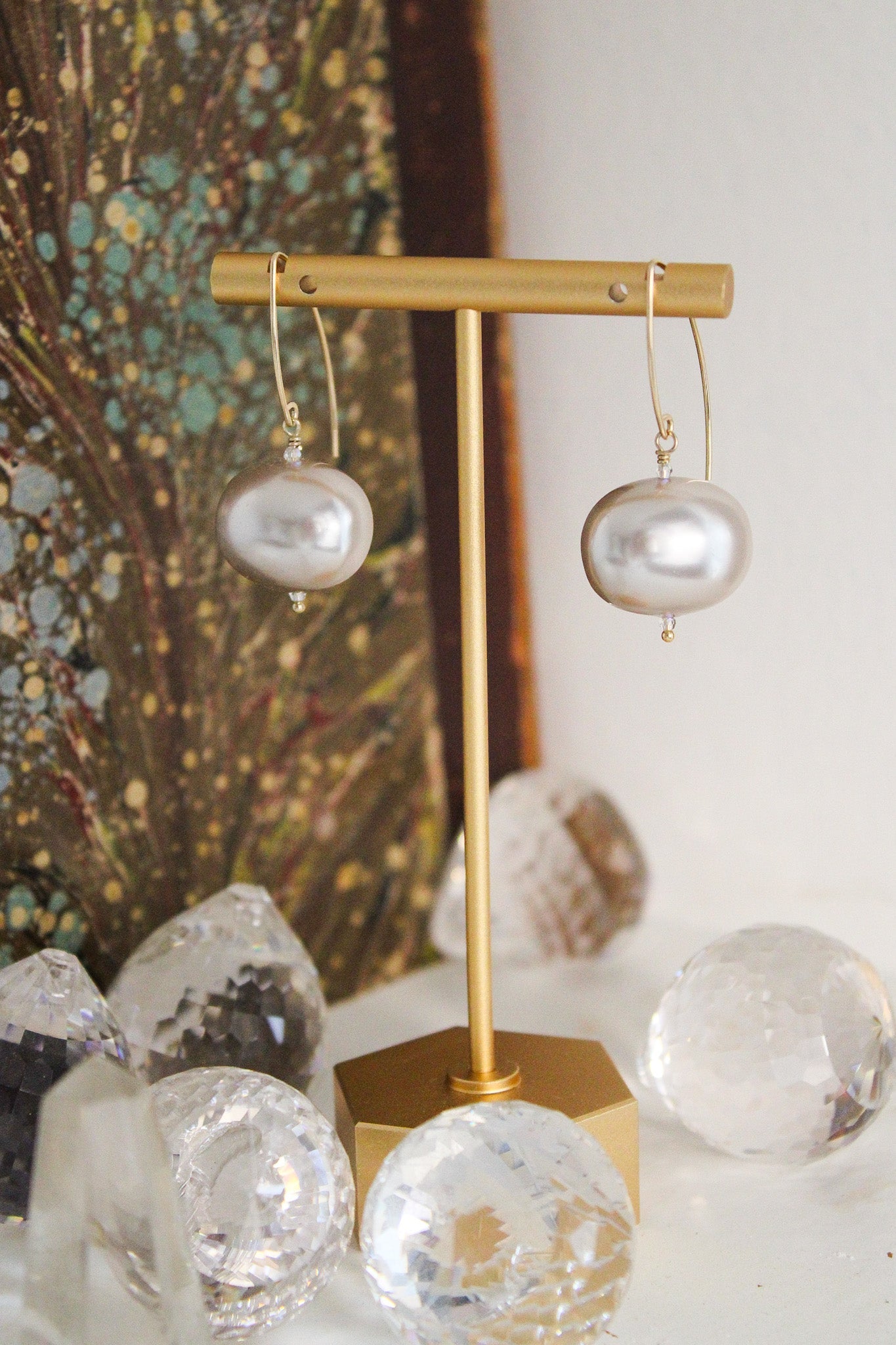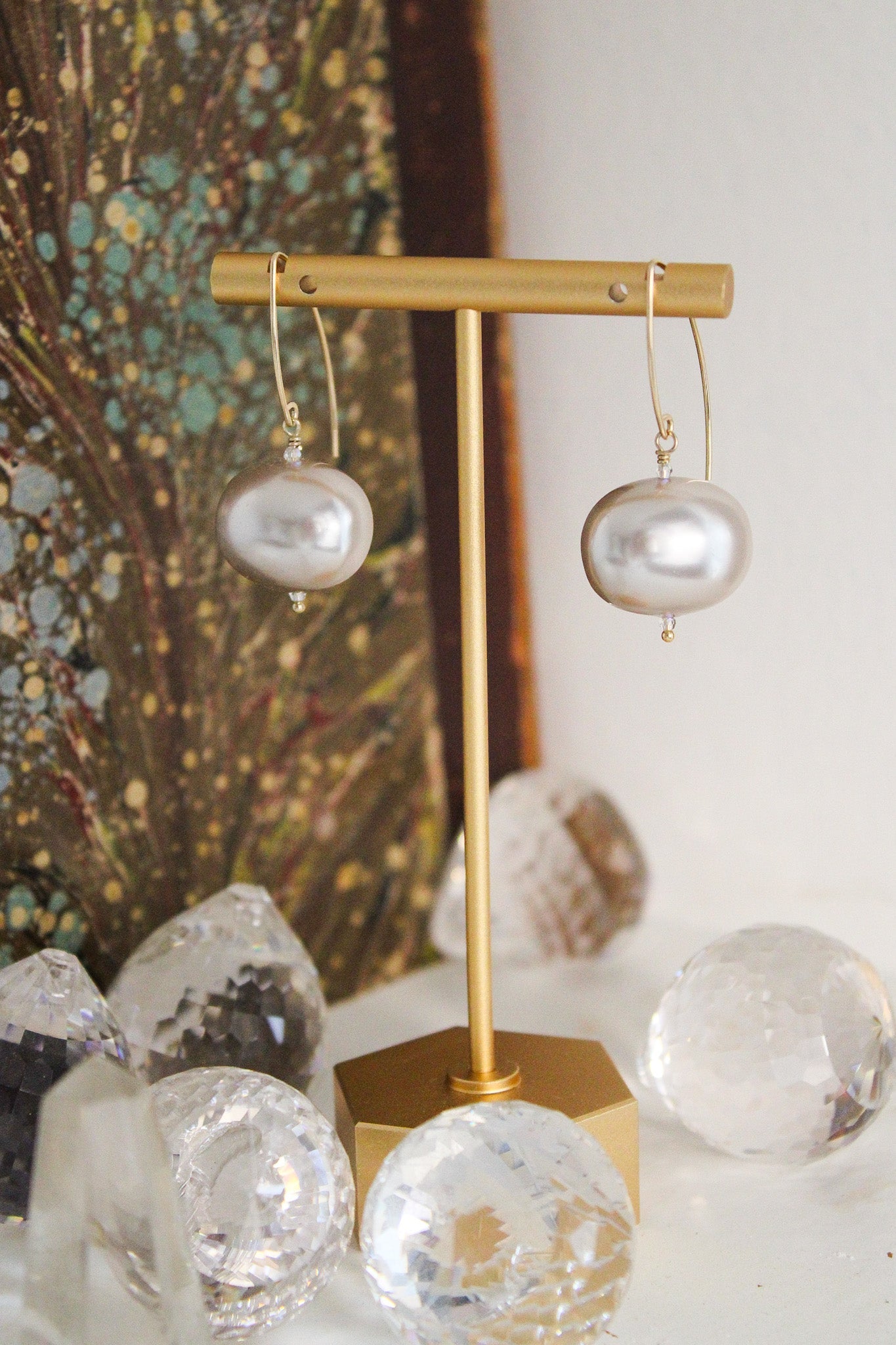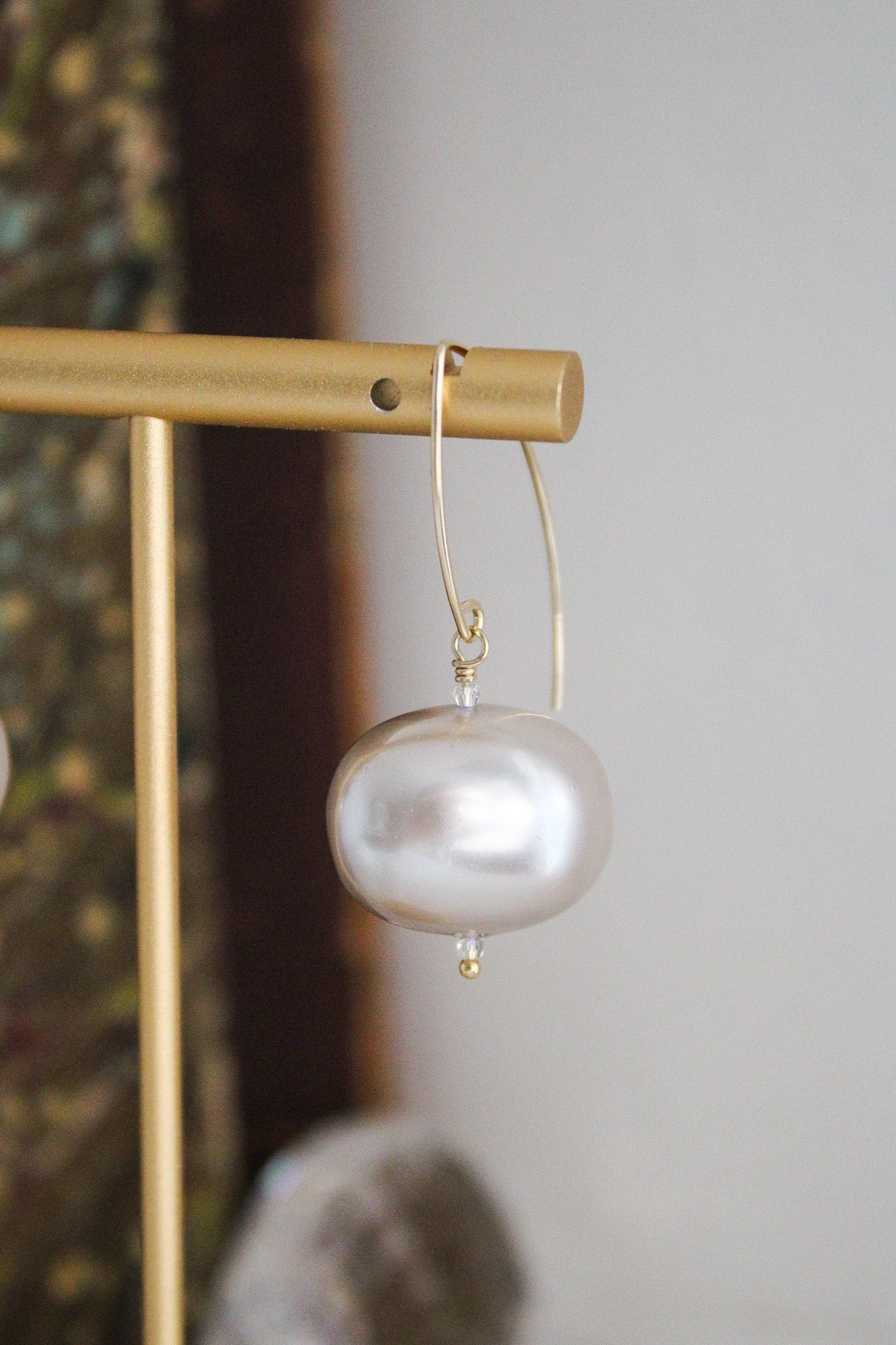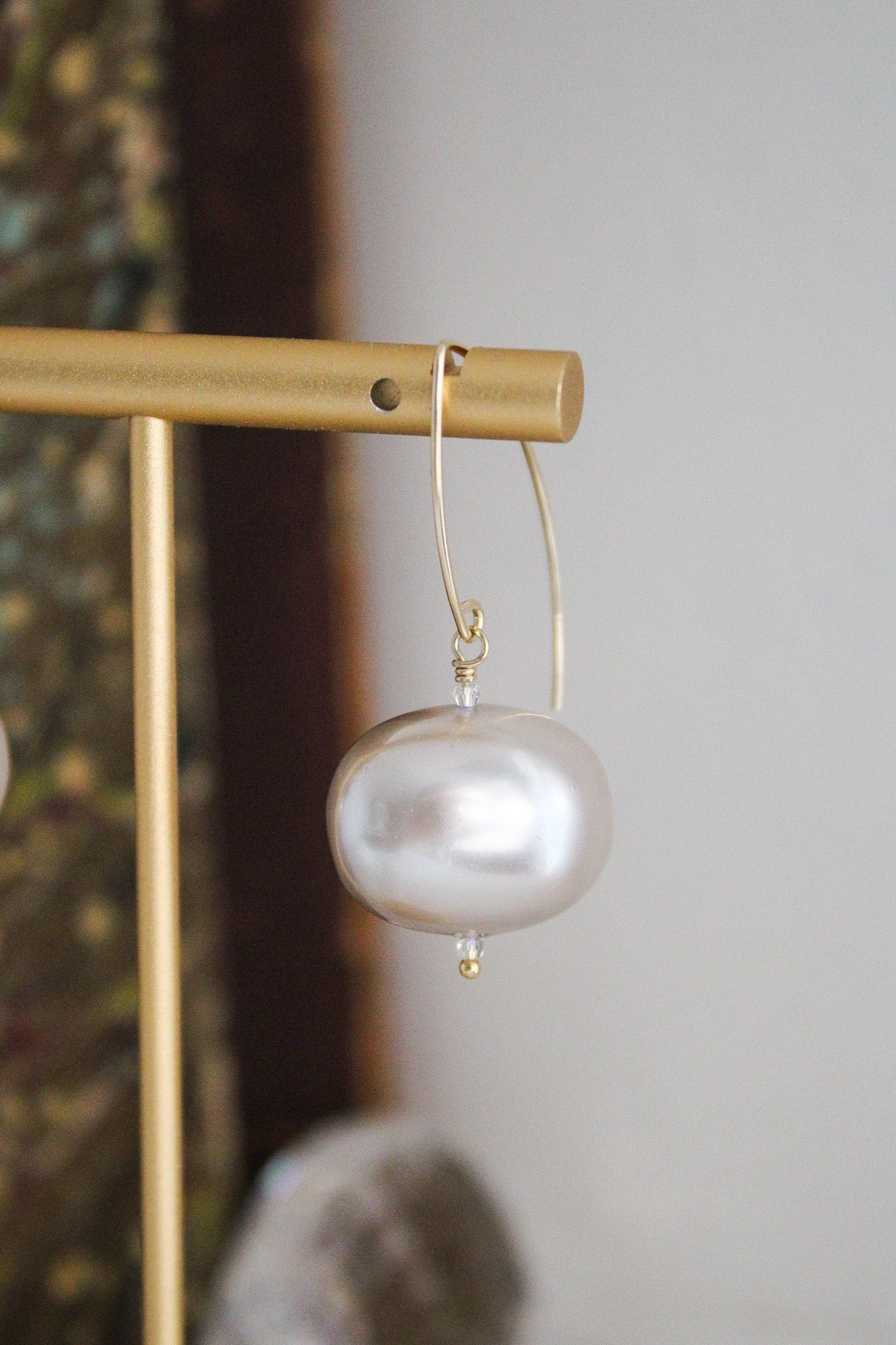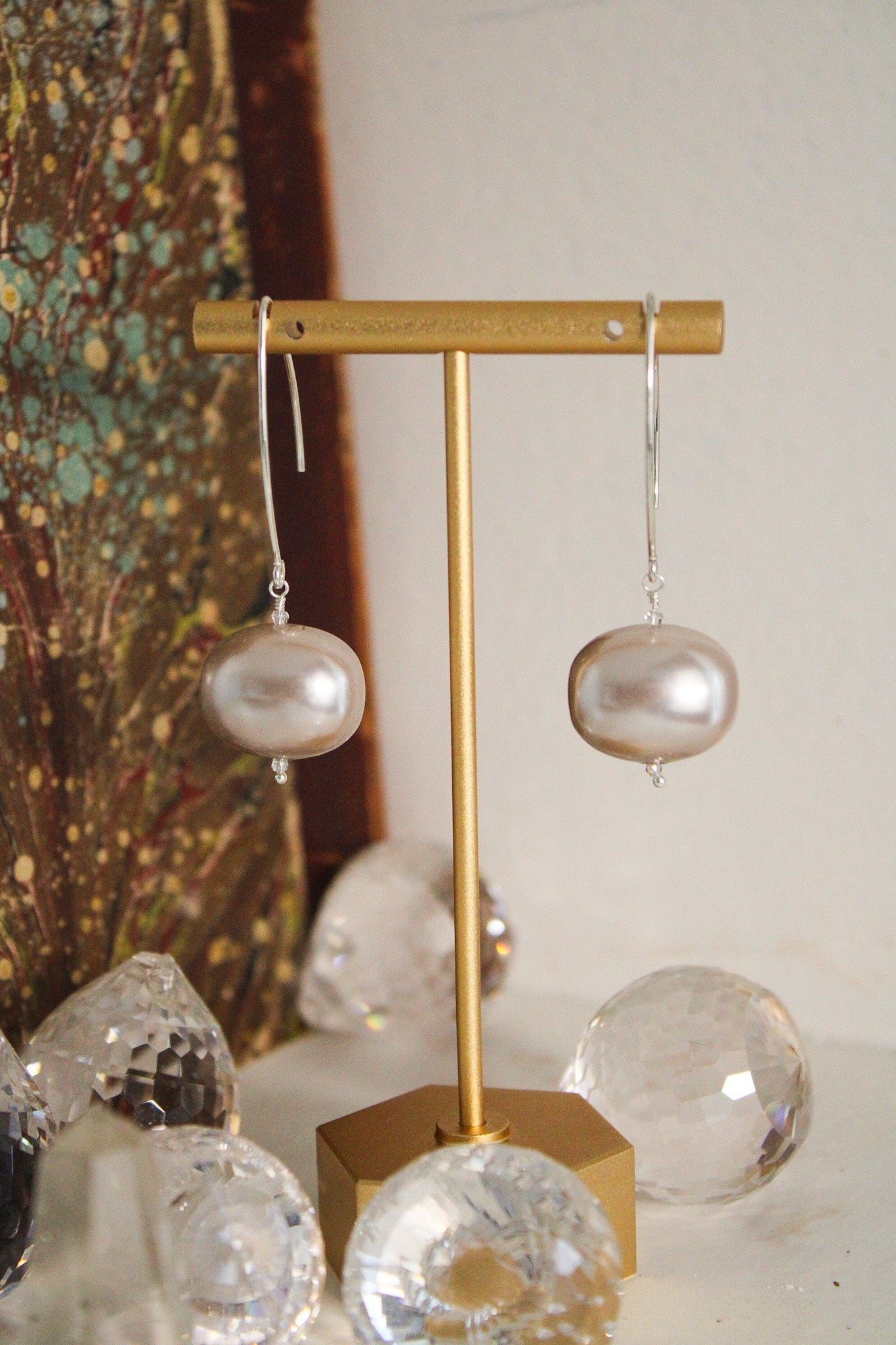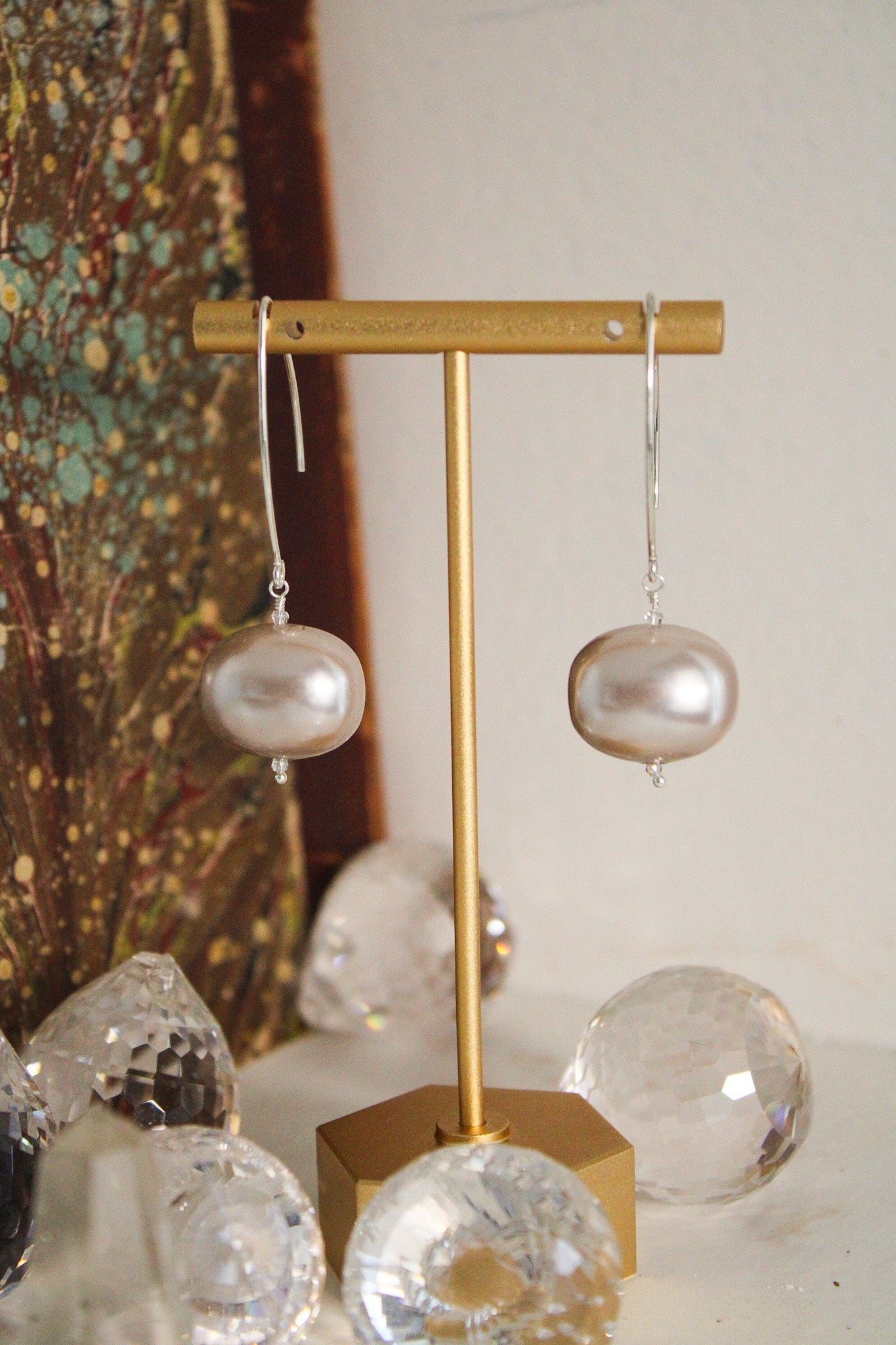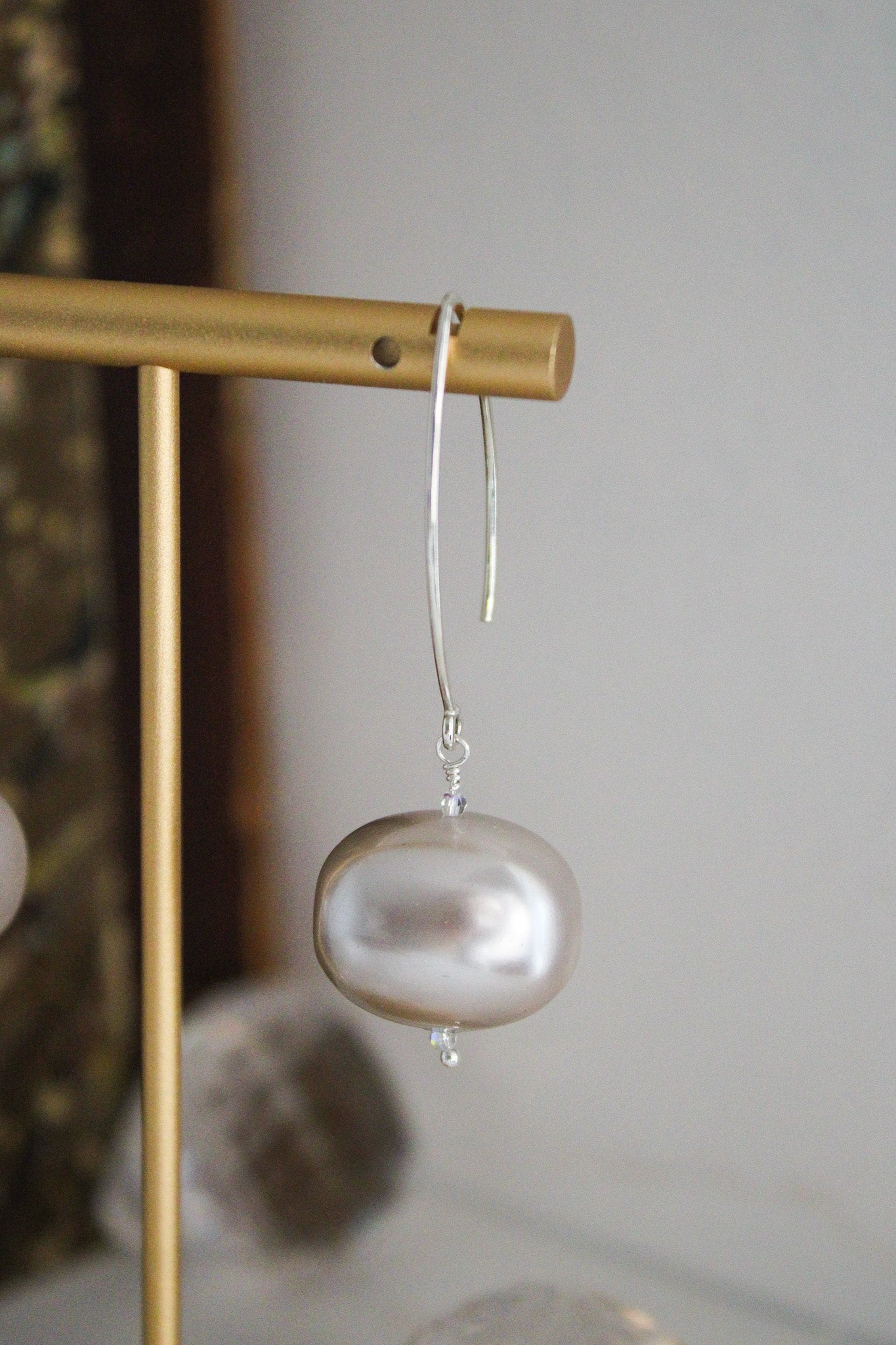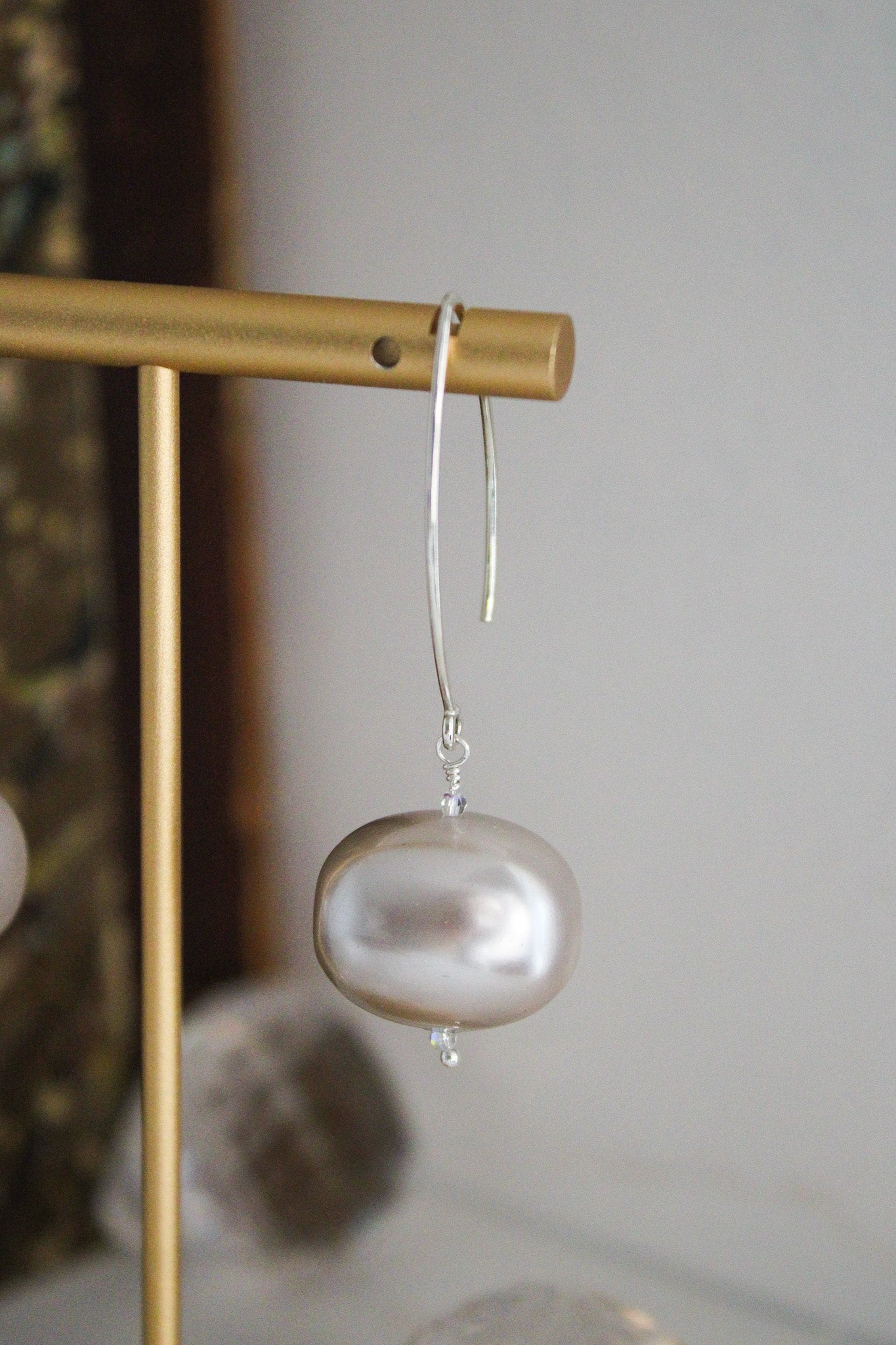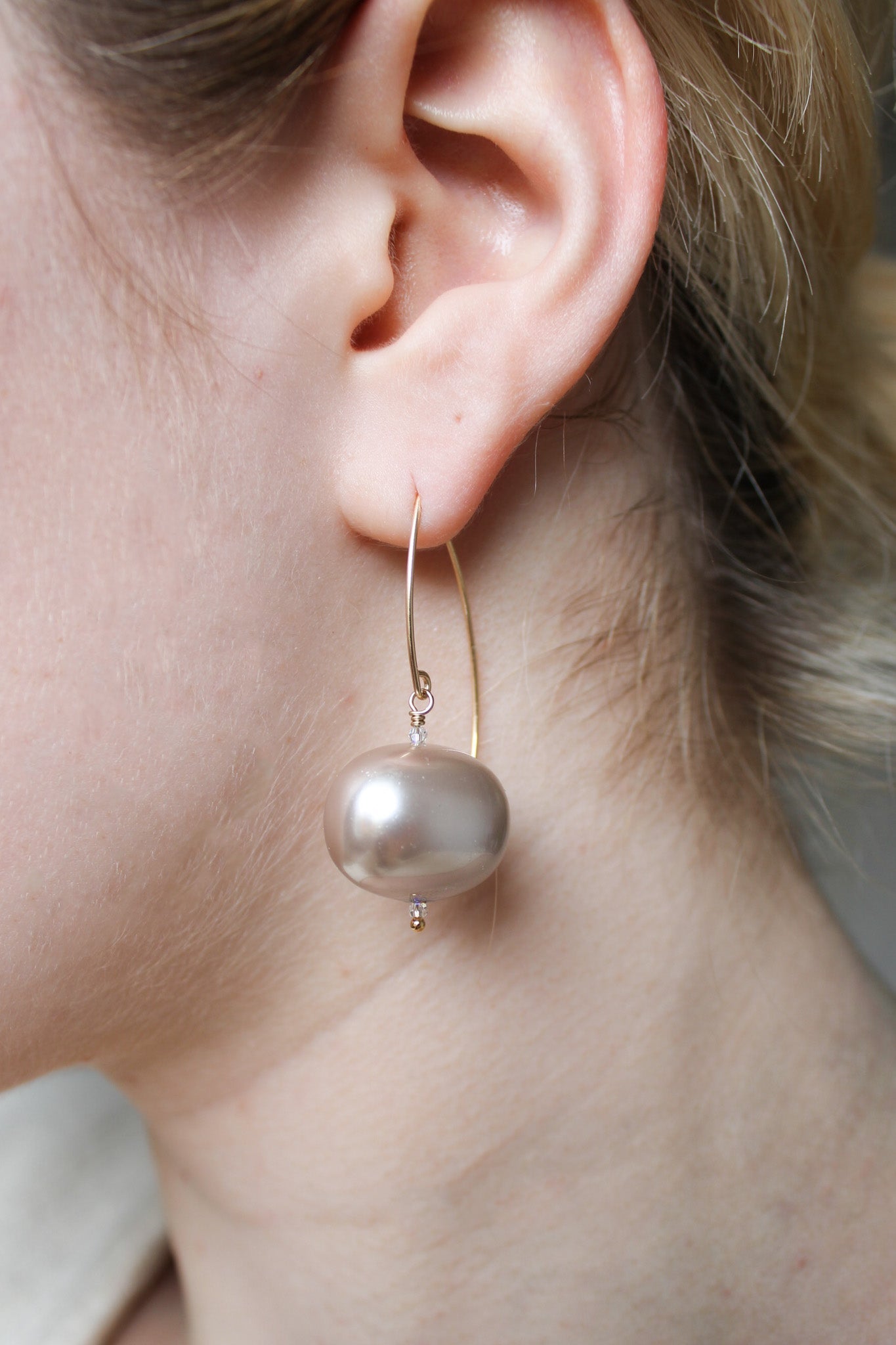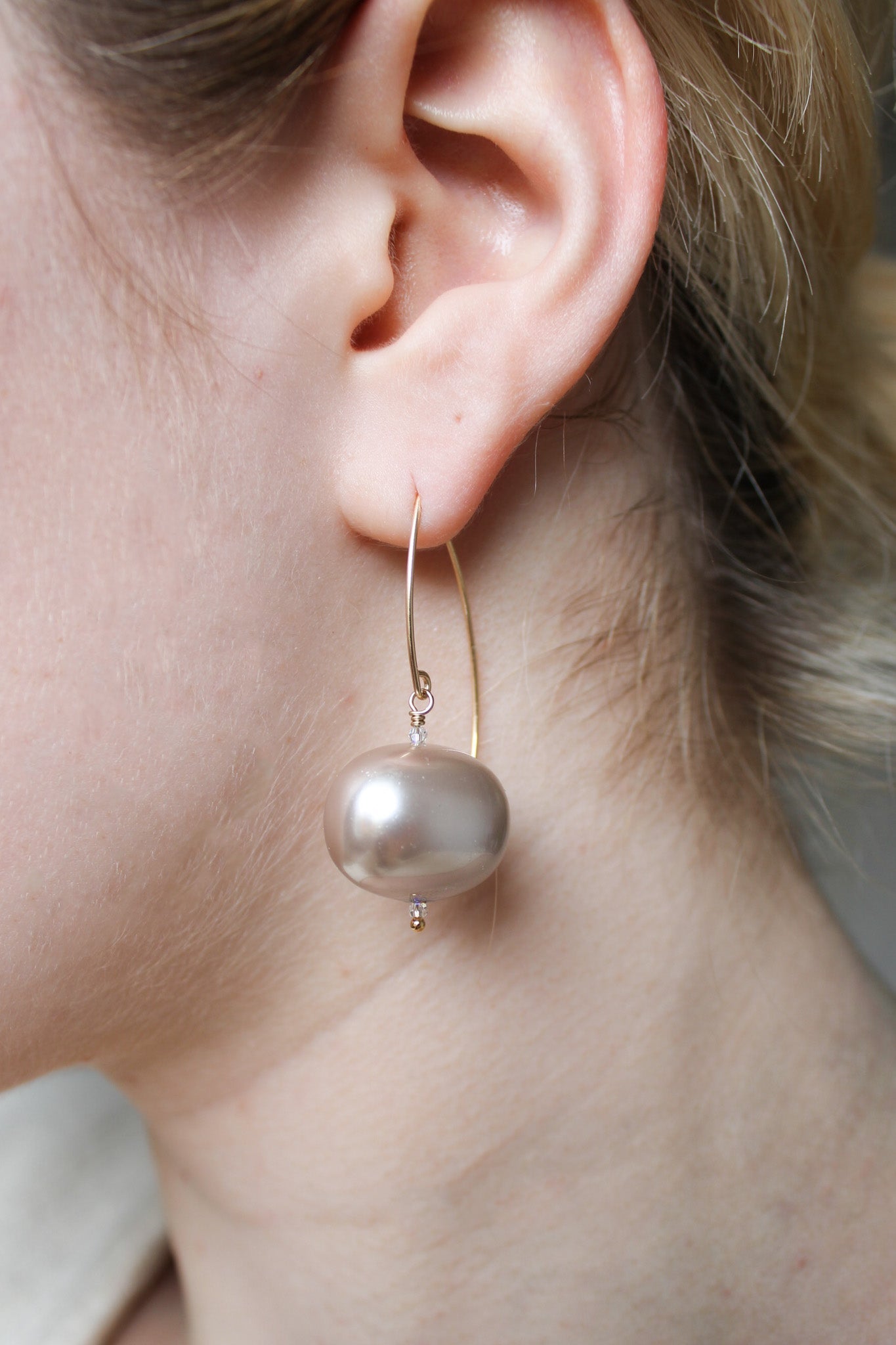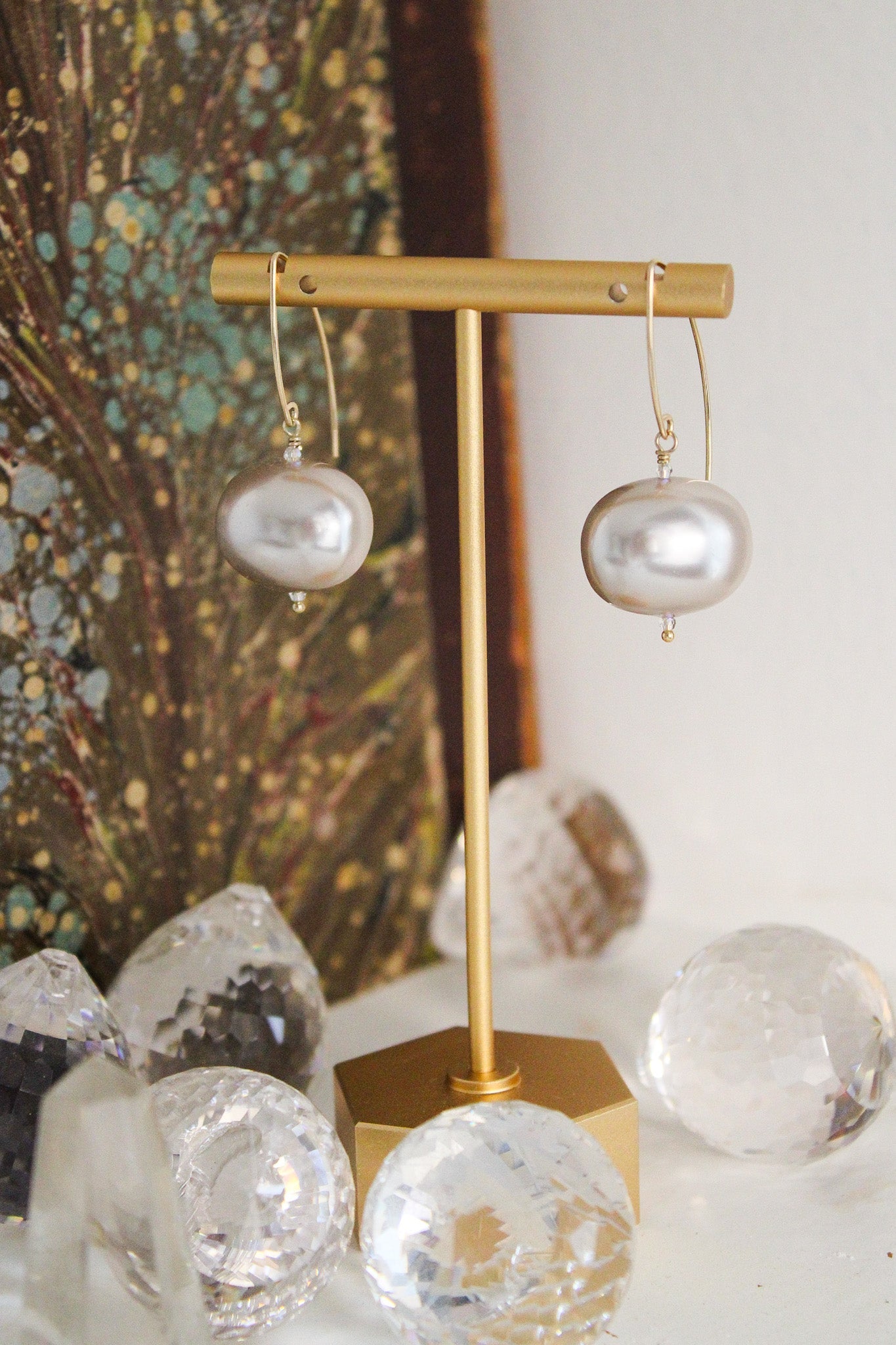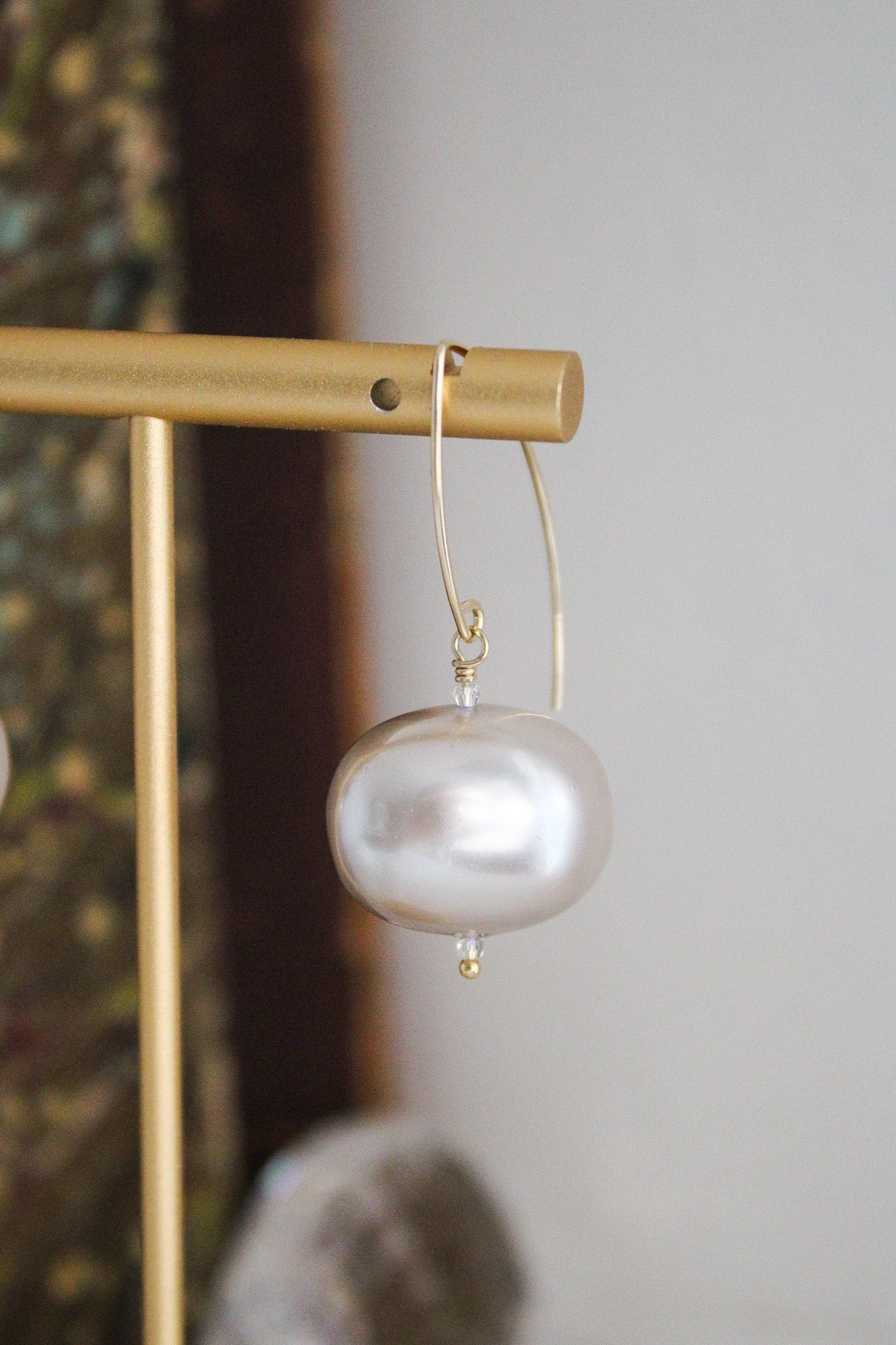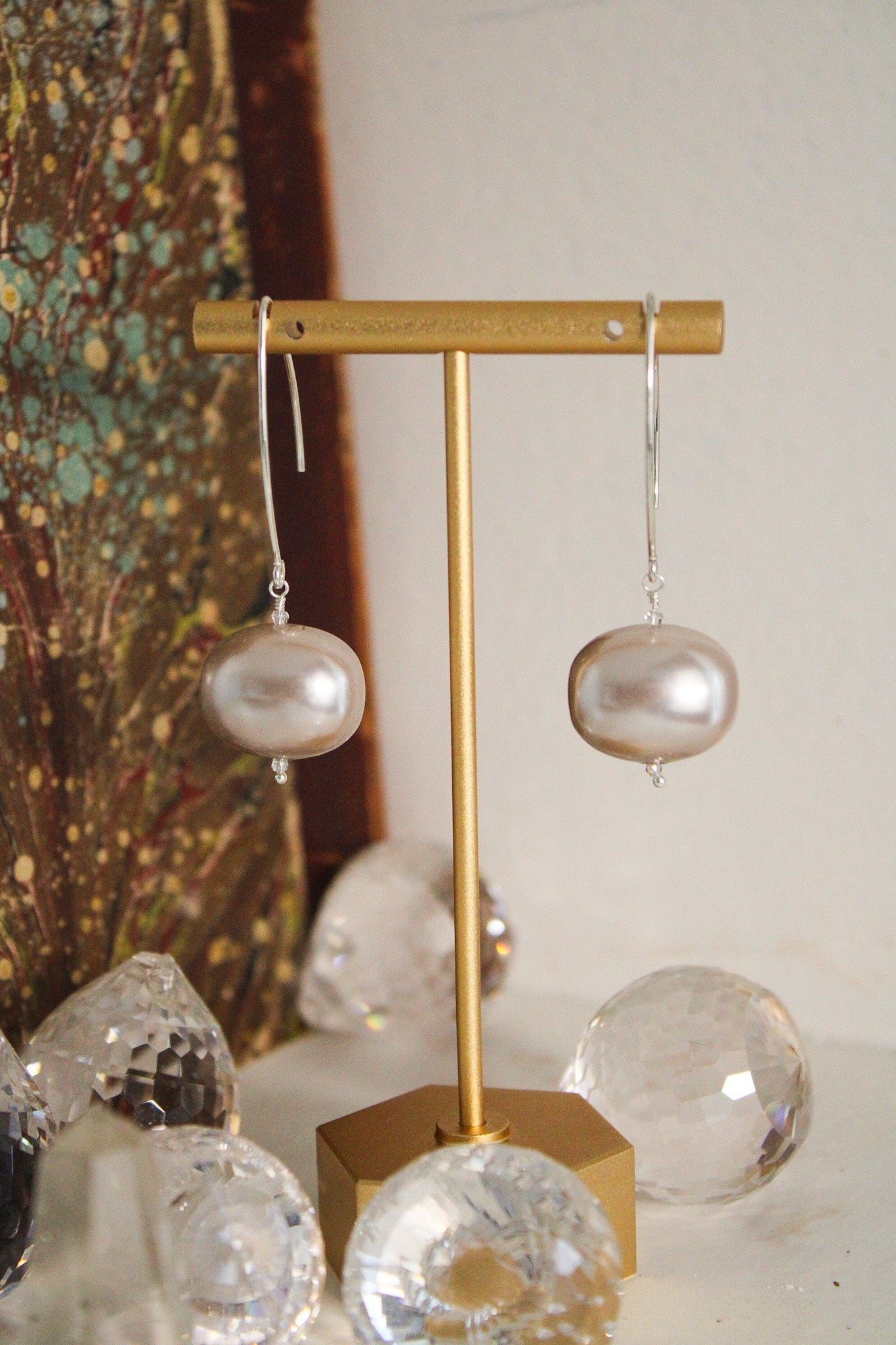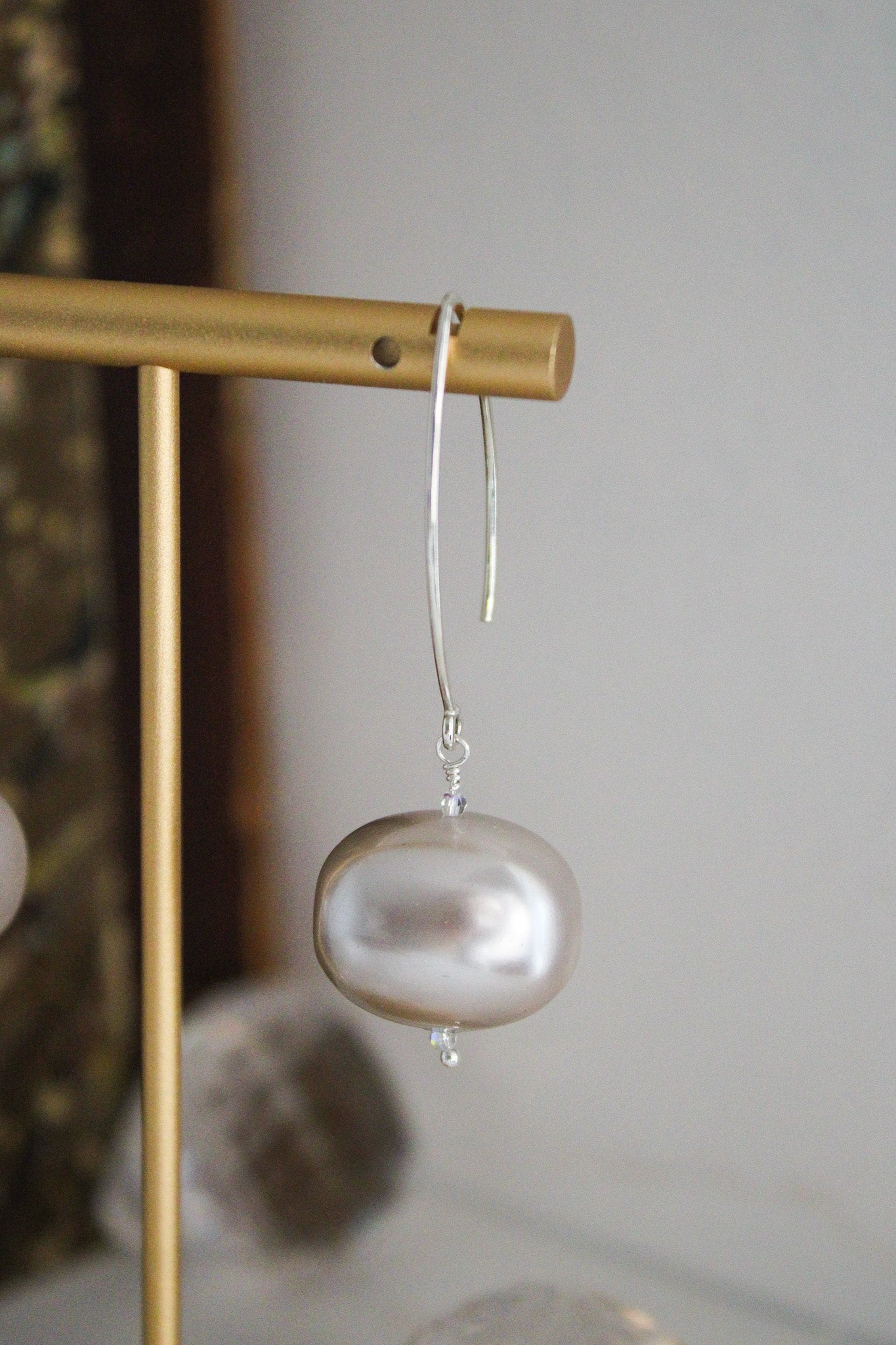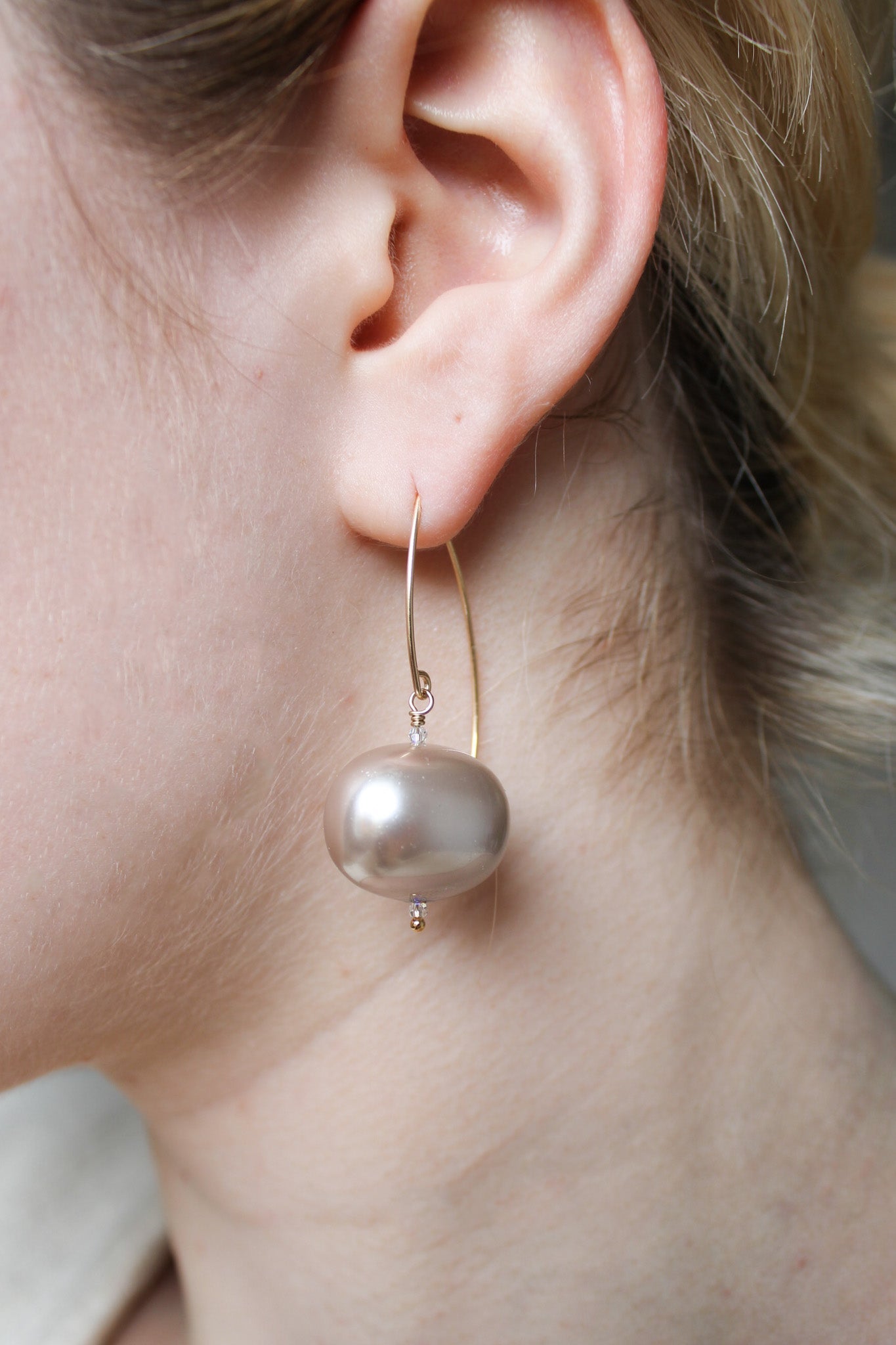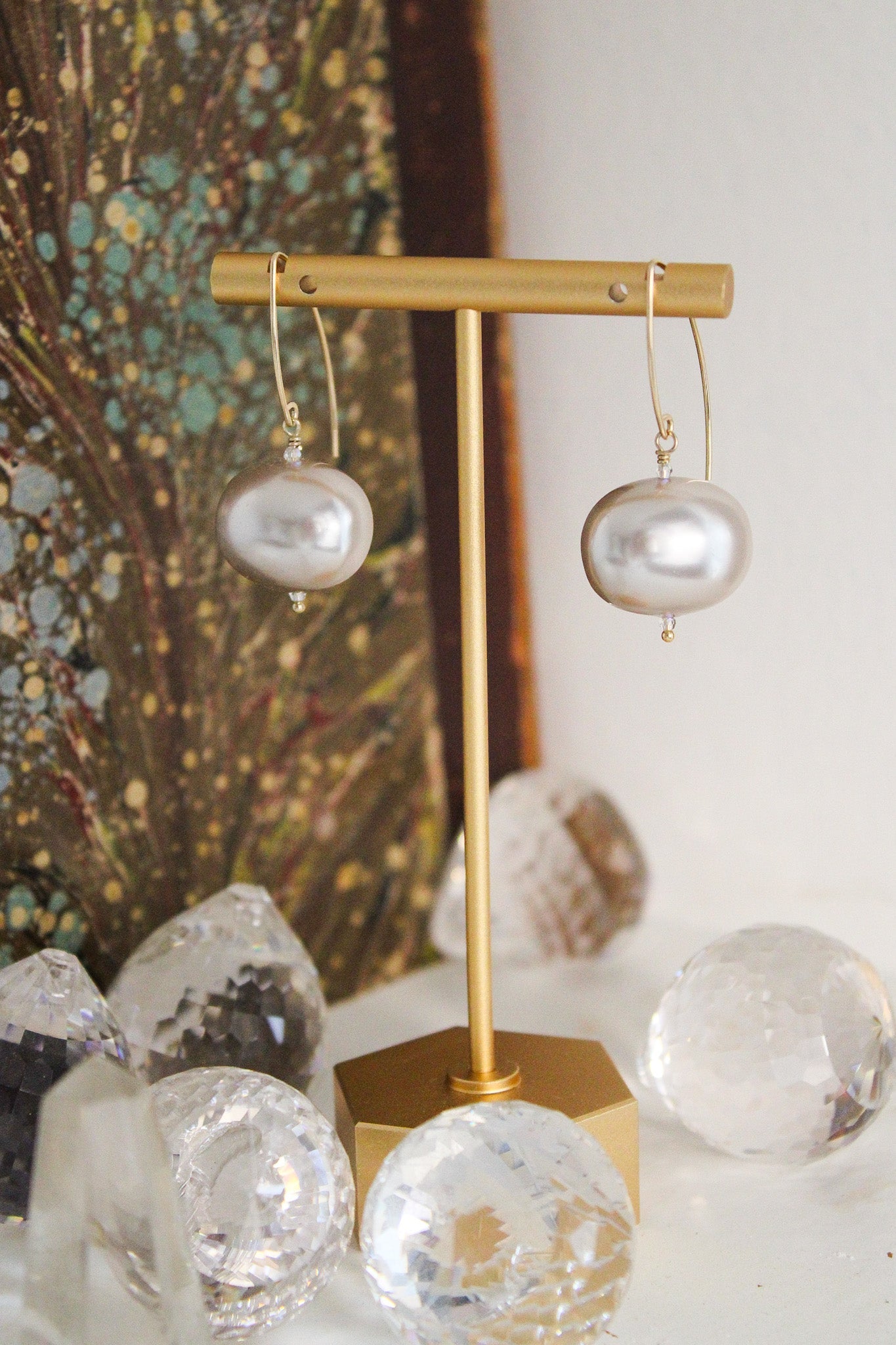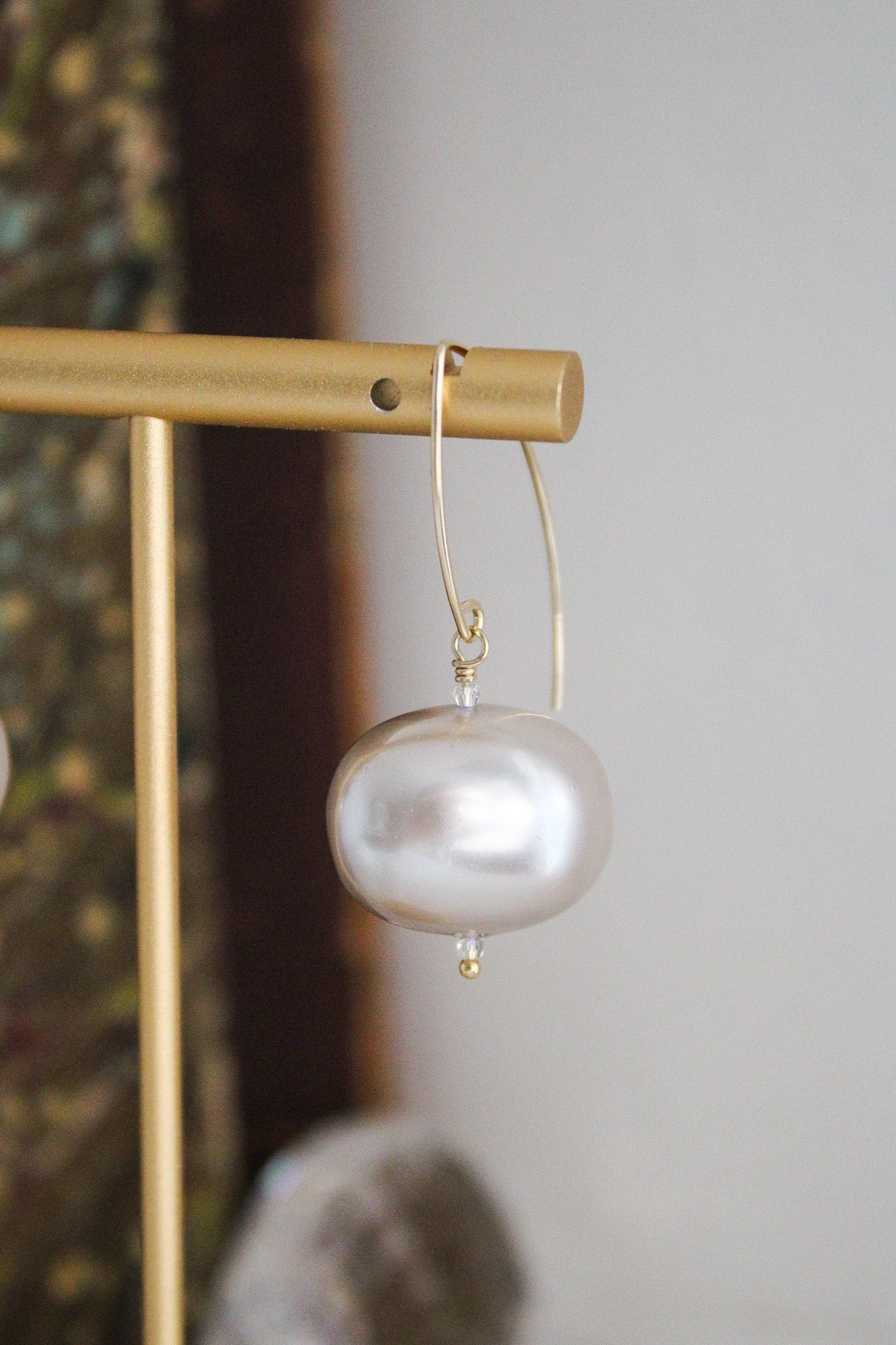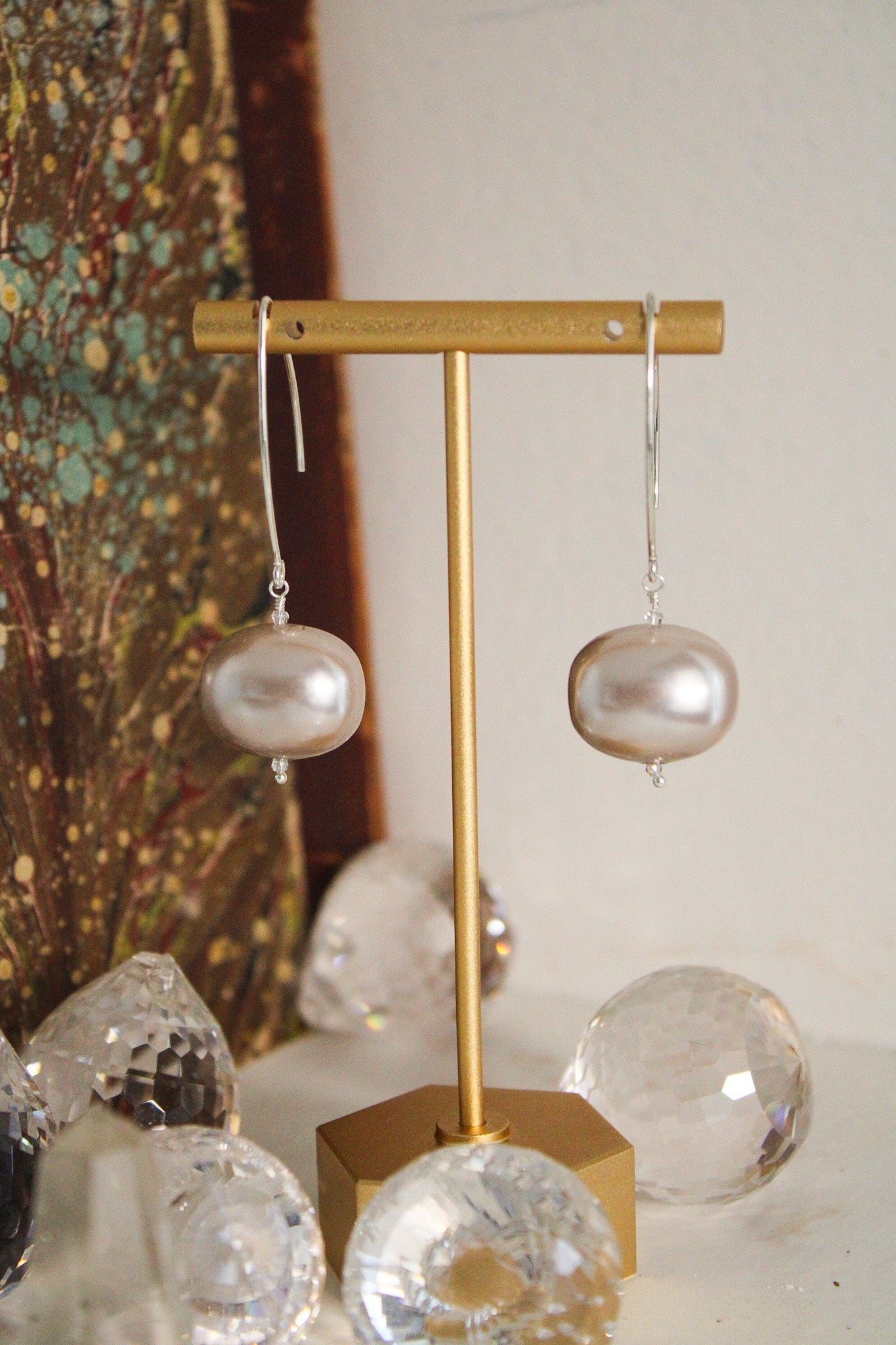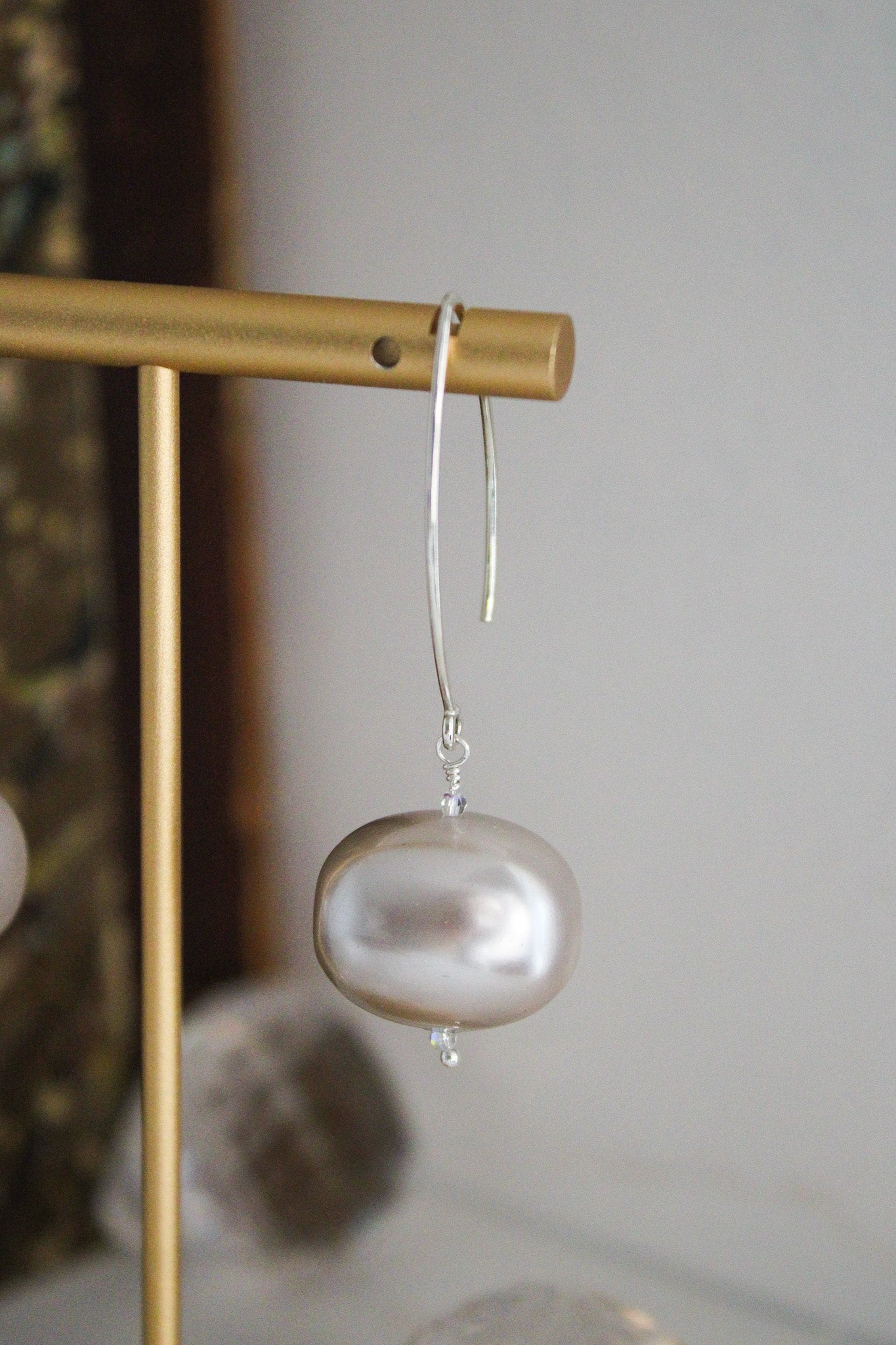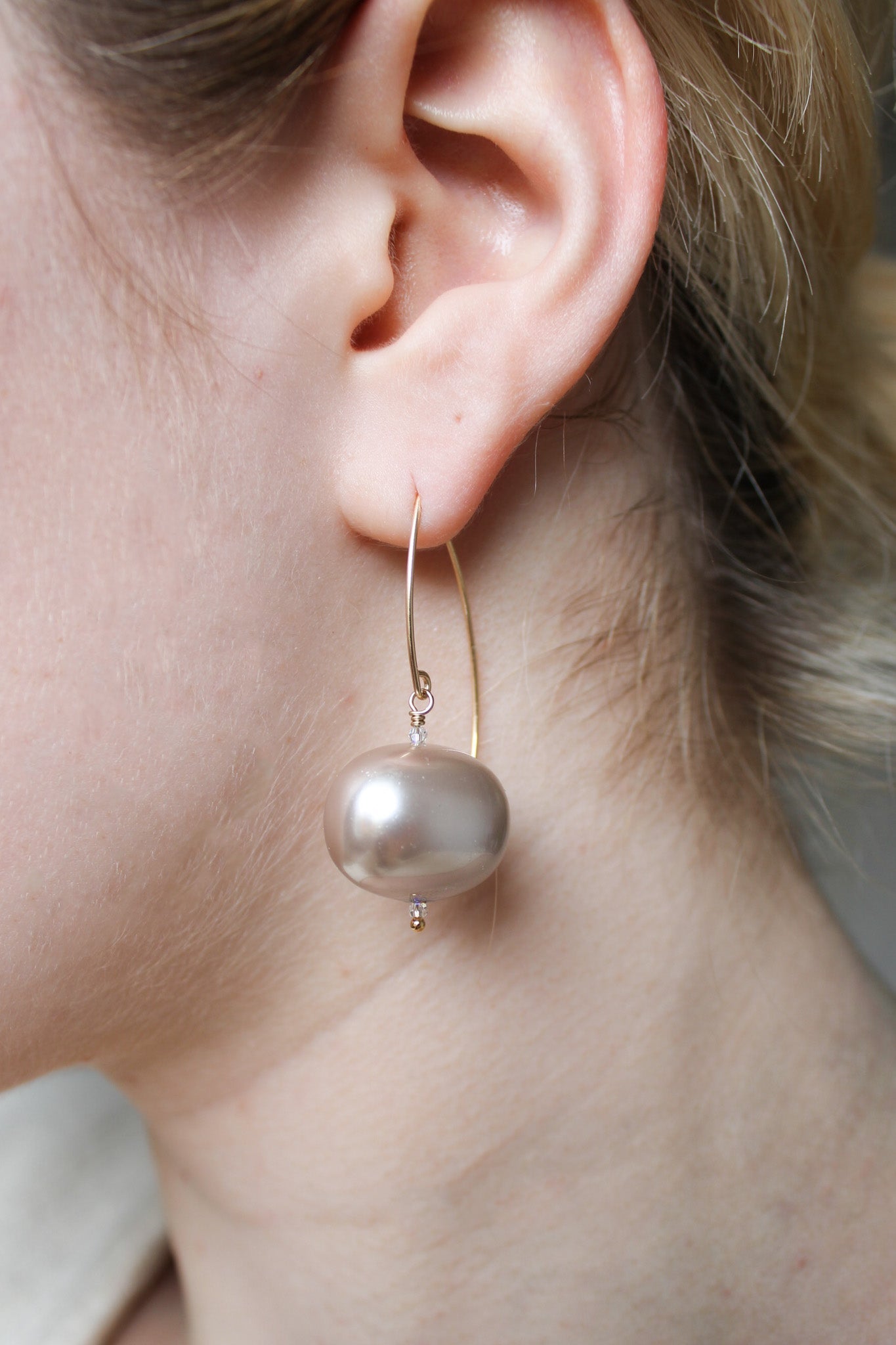 Mother of Always Pearl Earrings
These earrings were designed in collaboration with Ziabird owner, Lynn Manock and local jewelry artist Debra Pyeatt. 
Description: A stunning pair of pearl earrings with a secret. These are Mother of Pearl Pearls. And just how are they different from regular Pearls?  Whereas regular Pearls are made entirely of the nacre, Mother of Pearls are made from the inside of the shell of the mollusk that creates these organic gemstones. 
Metal/Materials: . Mother of Pearl Pearls, 2mm round Aurora Borealis crystals, gold-filled ball headpins, gold-filled marquis-shaped ear wires, sterling silver ear wires
Length:
Gold pair: 1.5 inch

Silver pair: 2.5 inch
Weight: medium weight 
Made in: Wilmington, NC