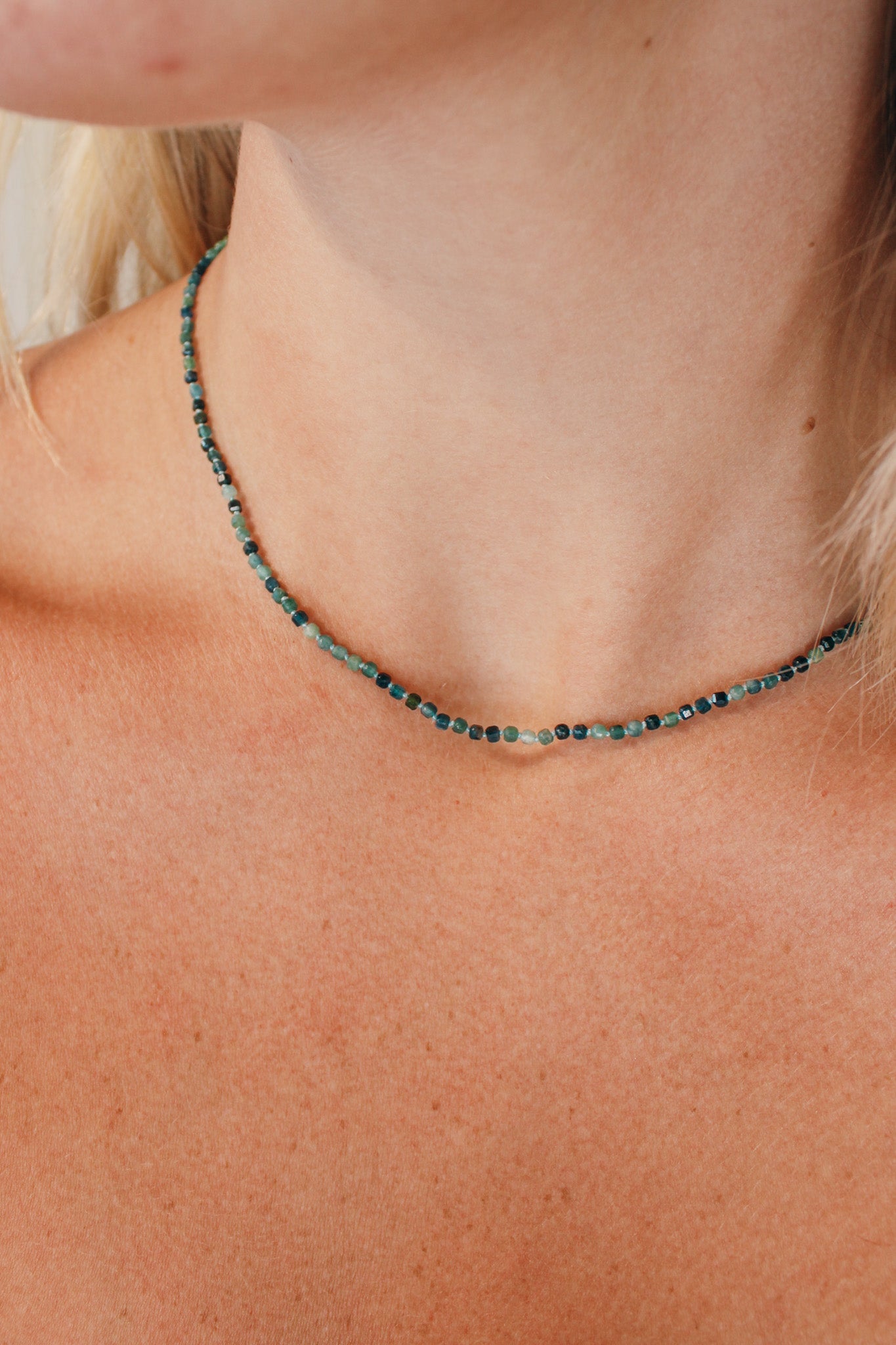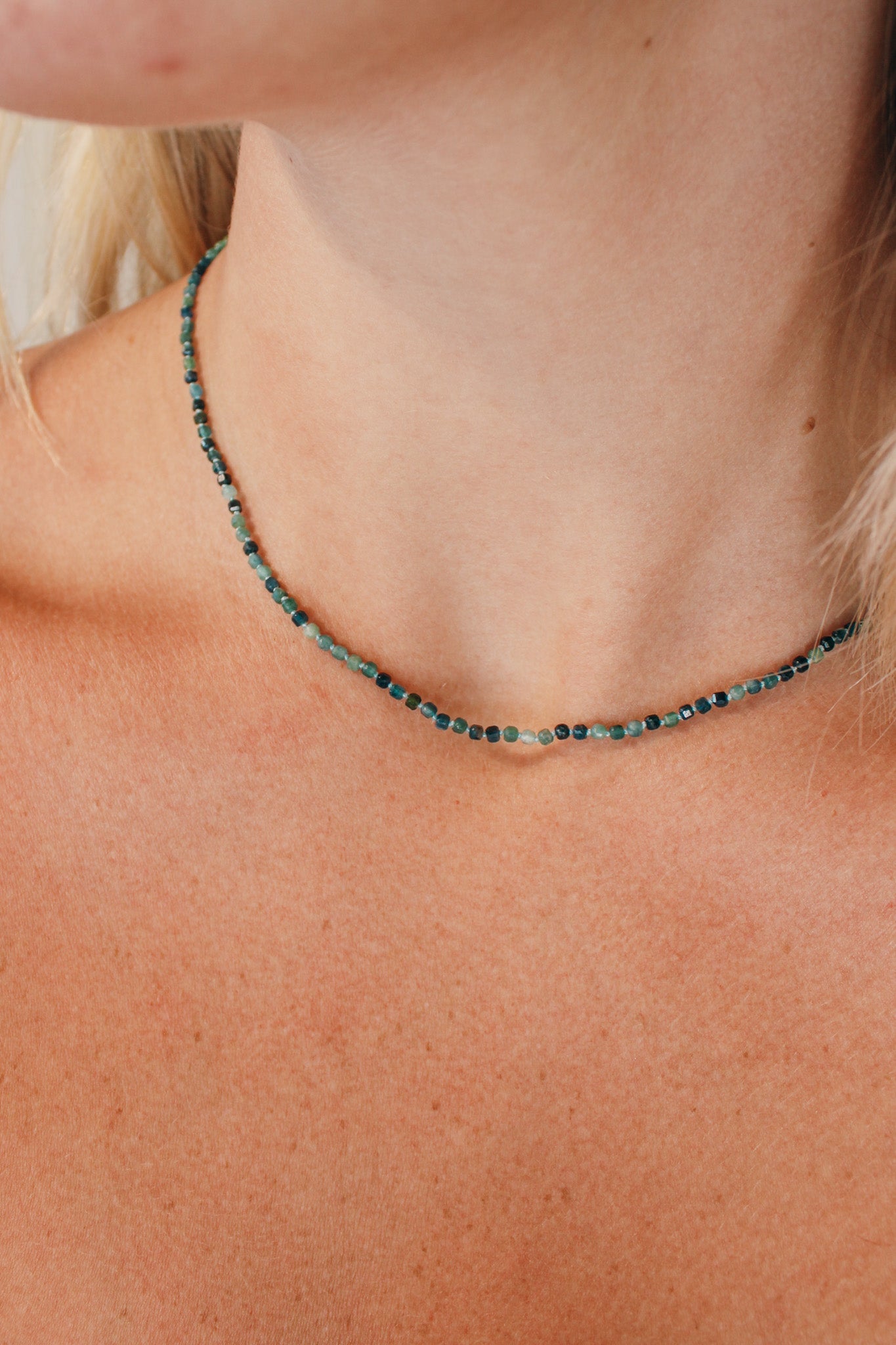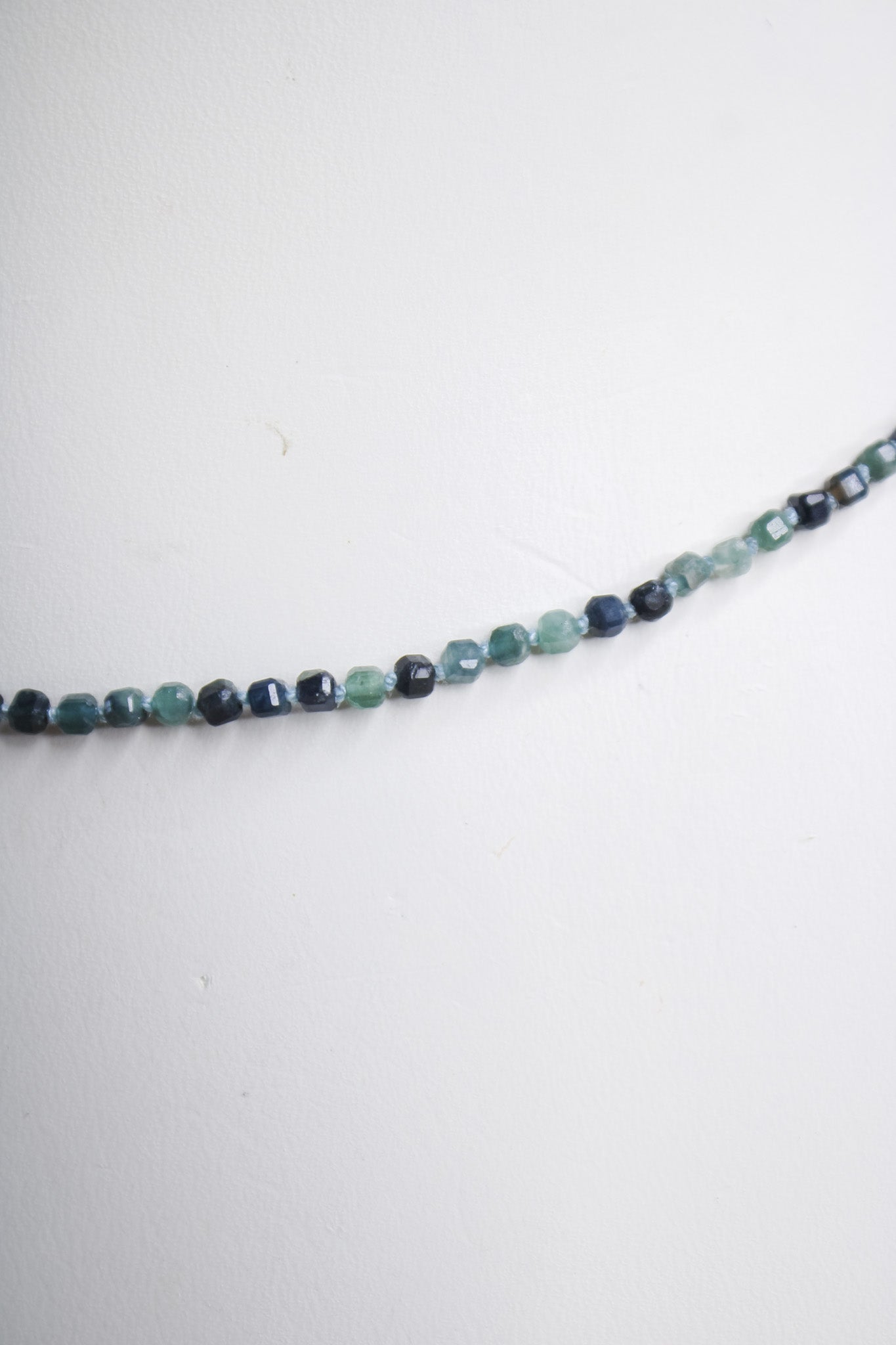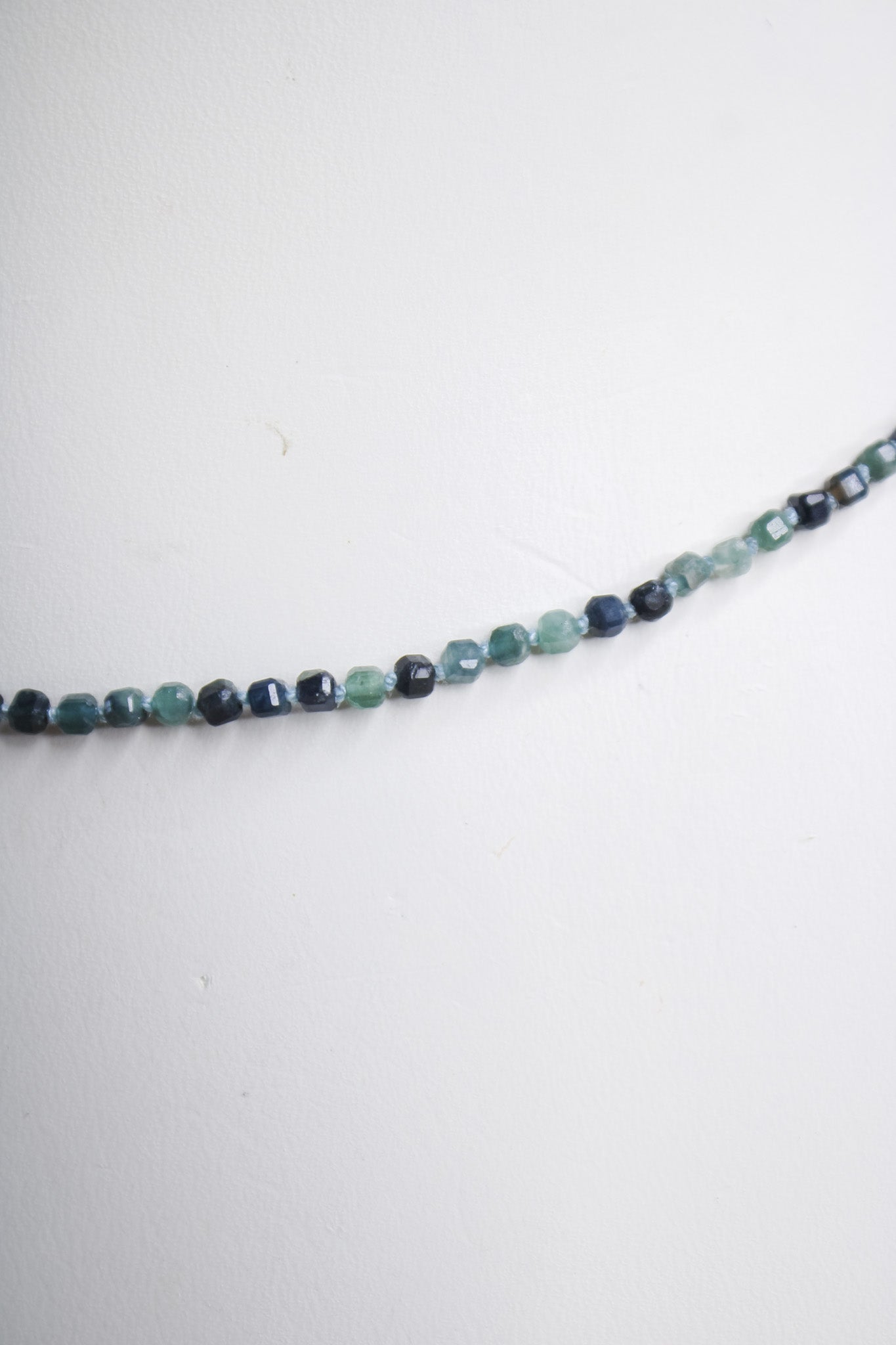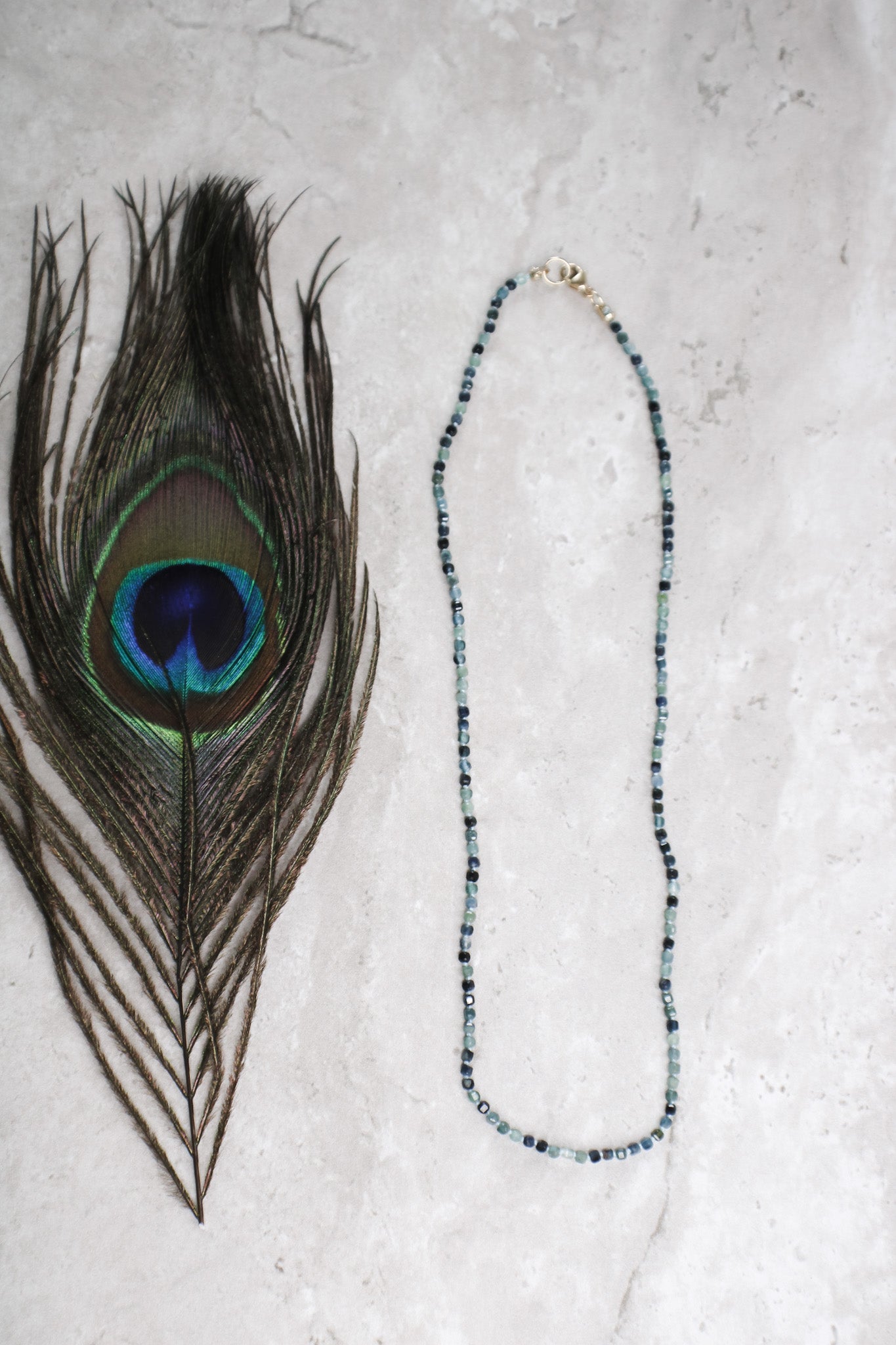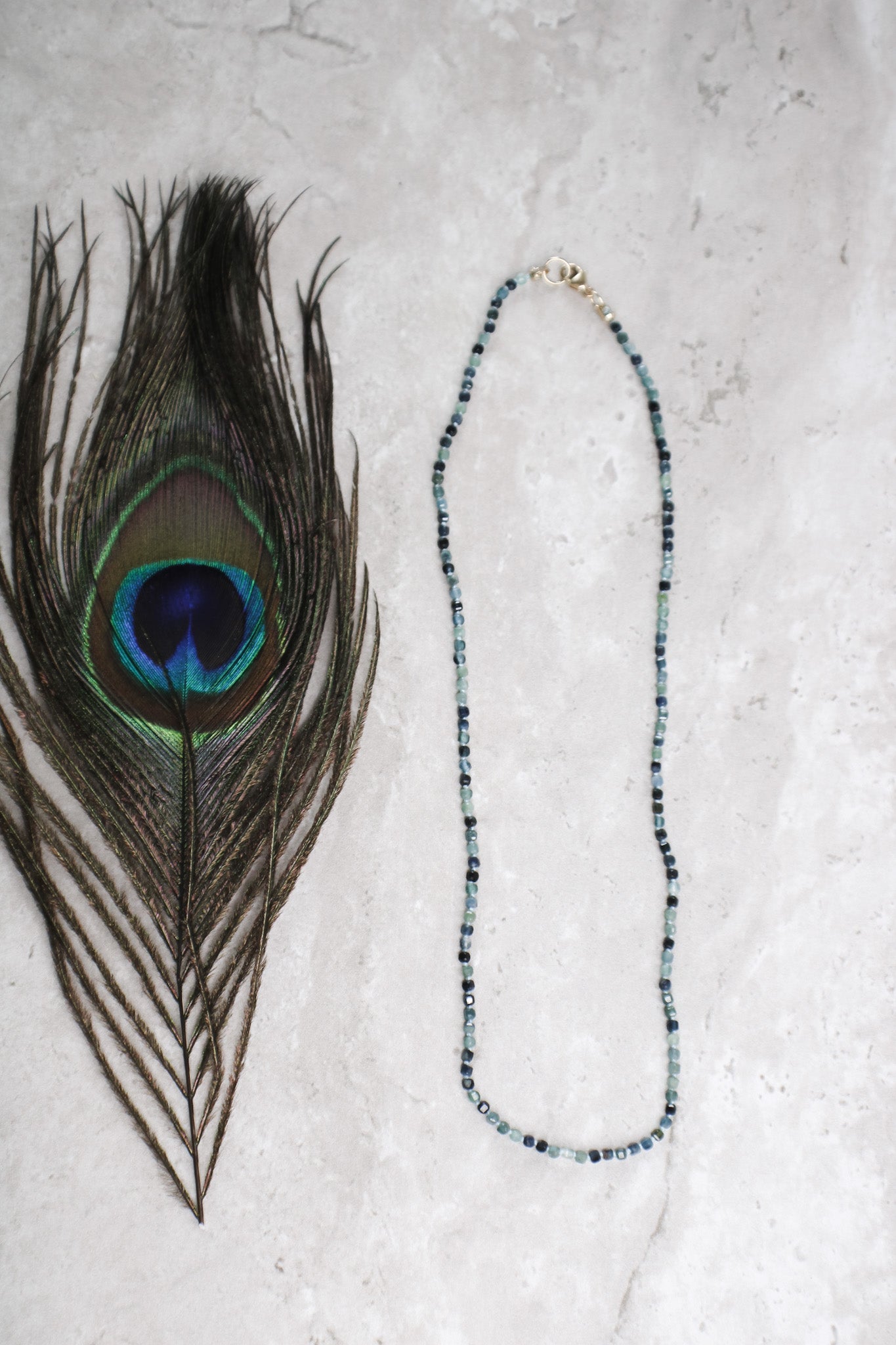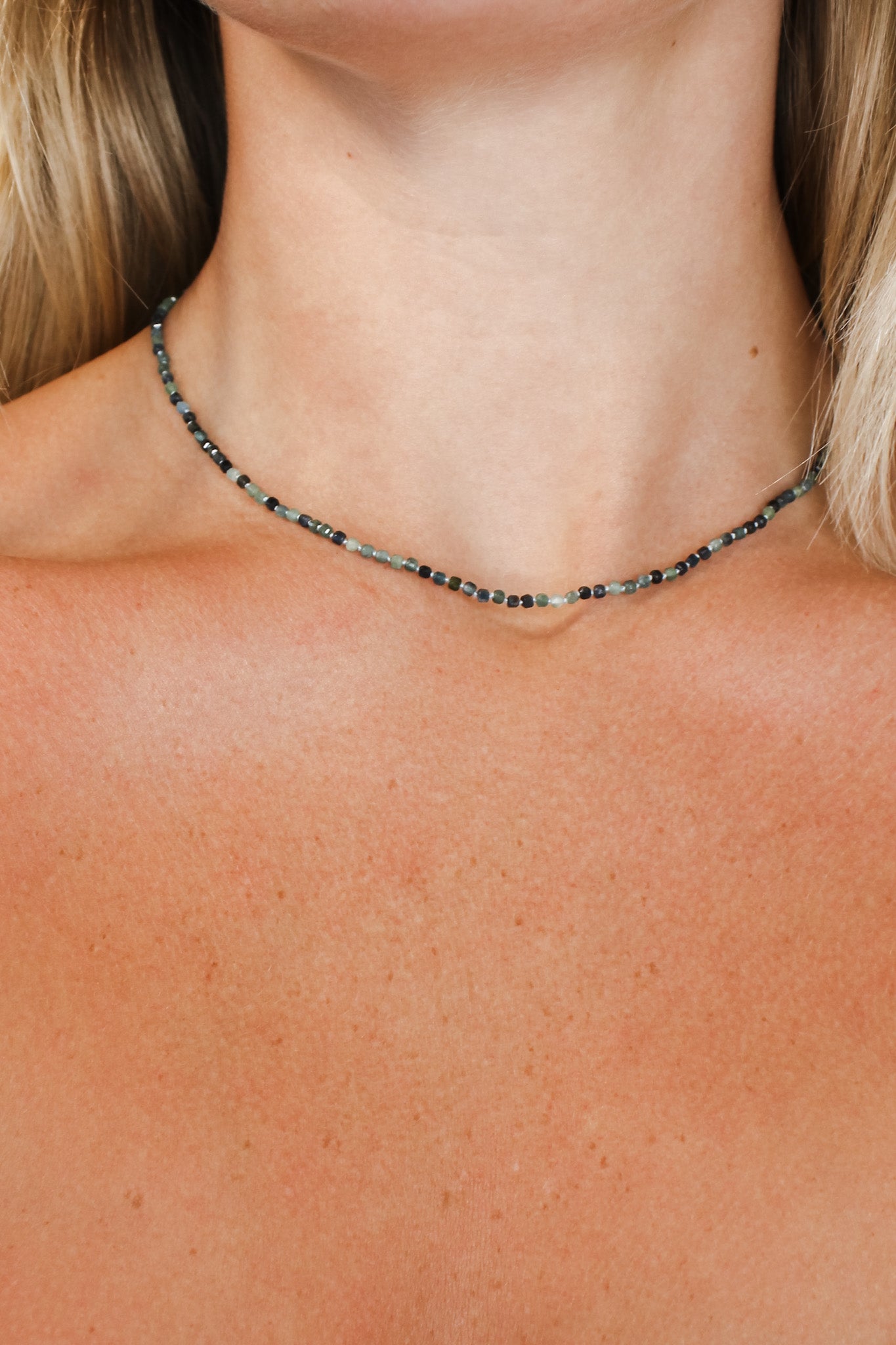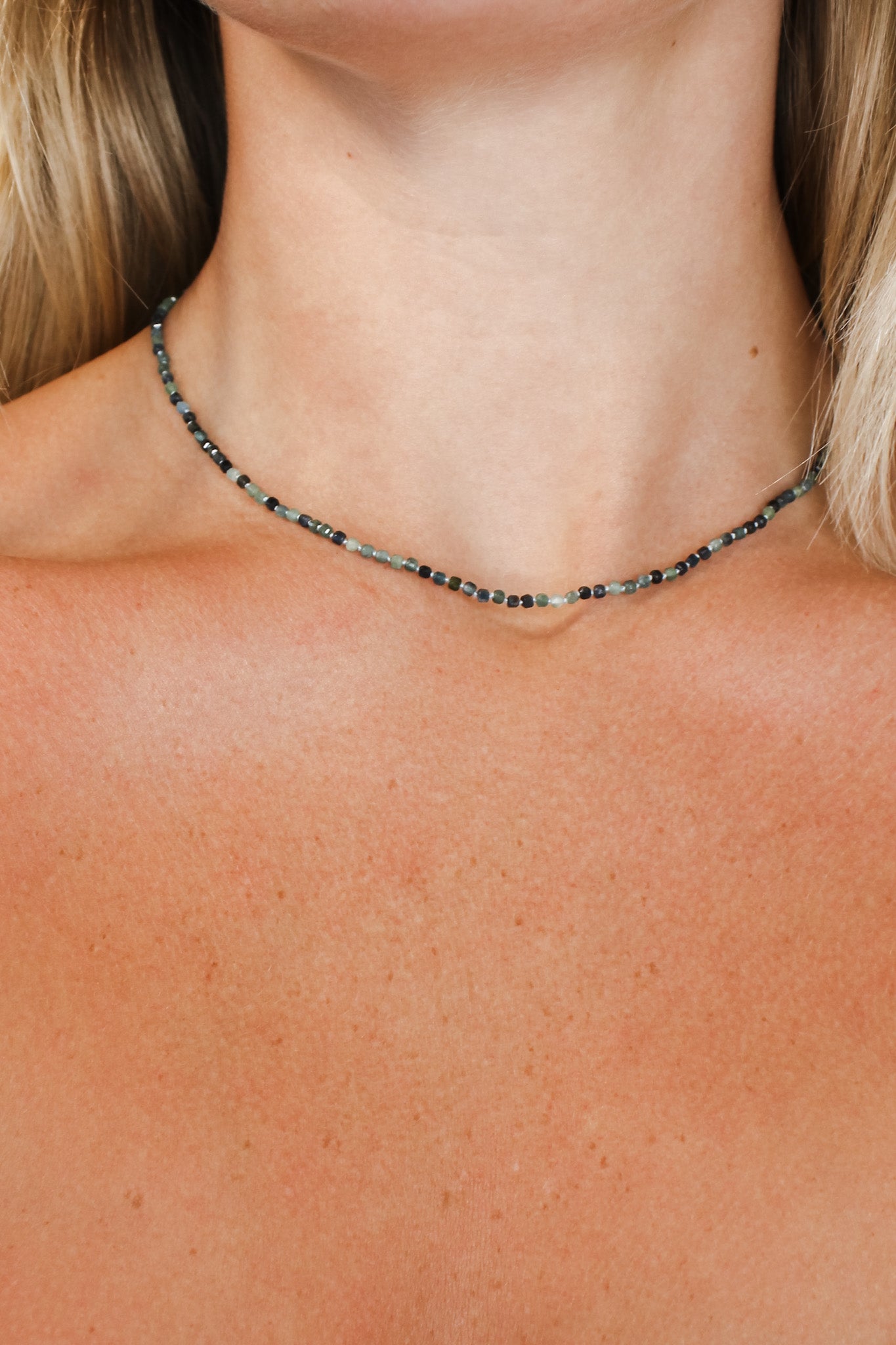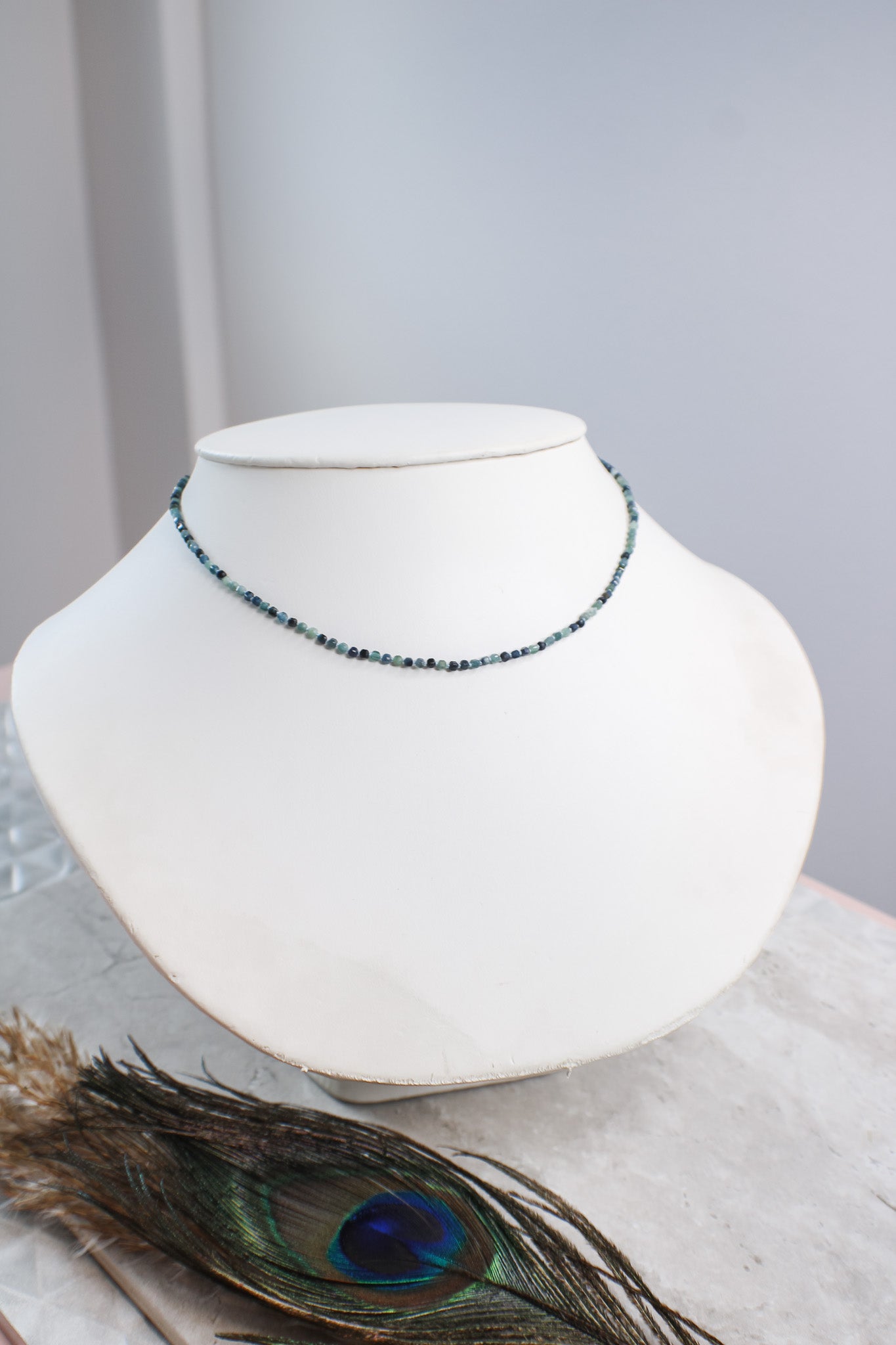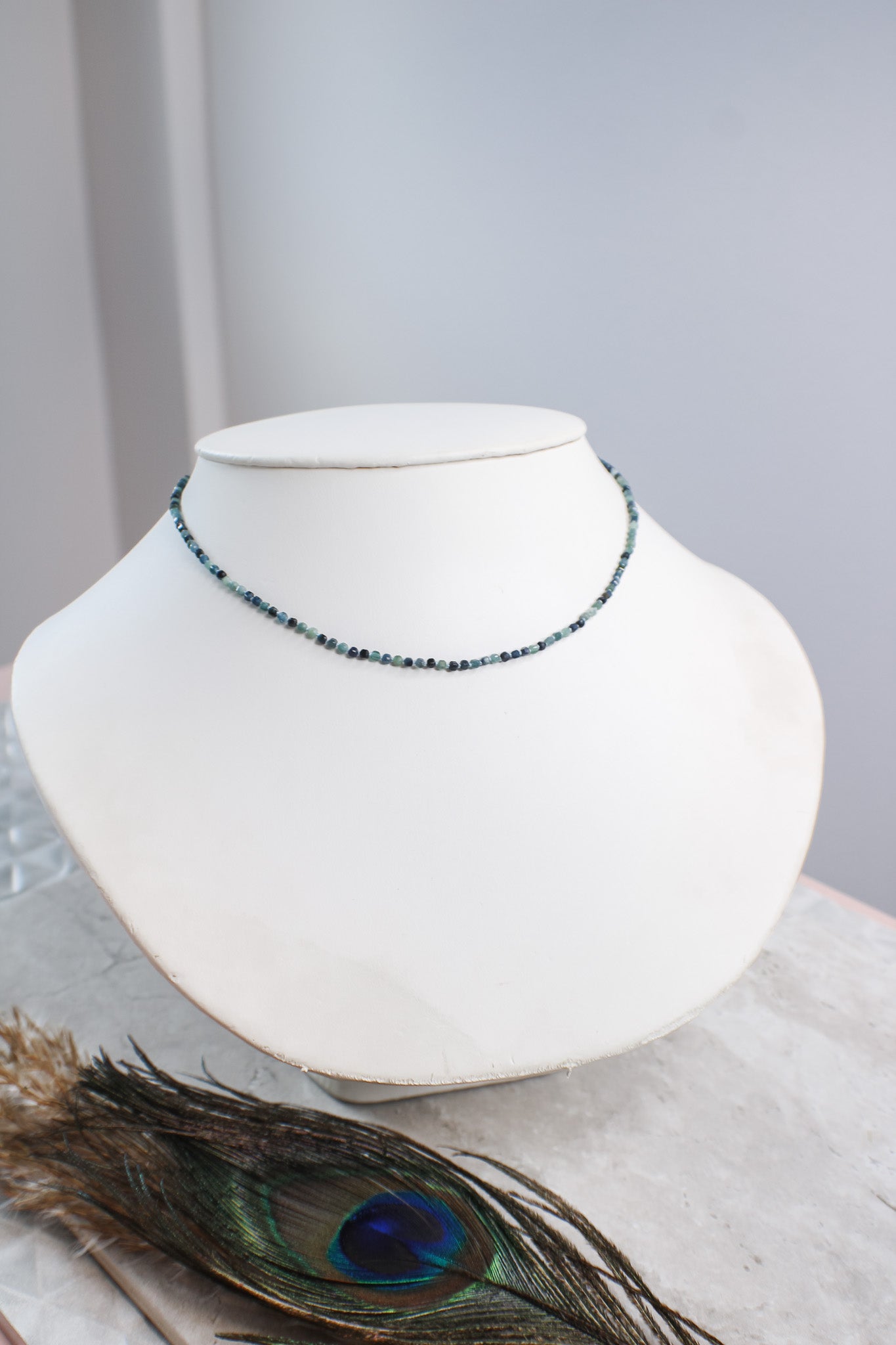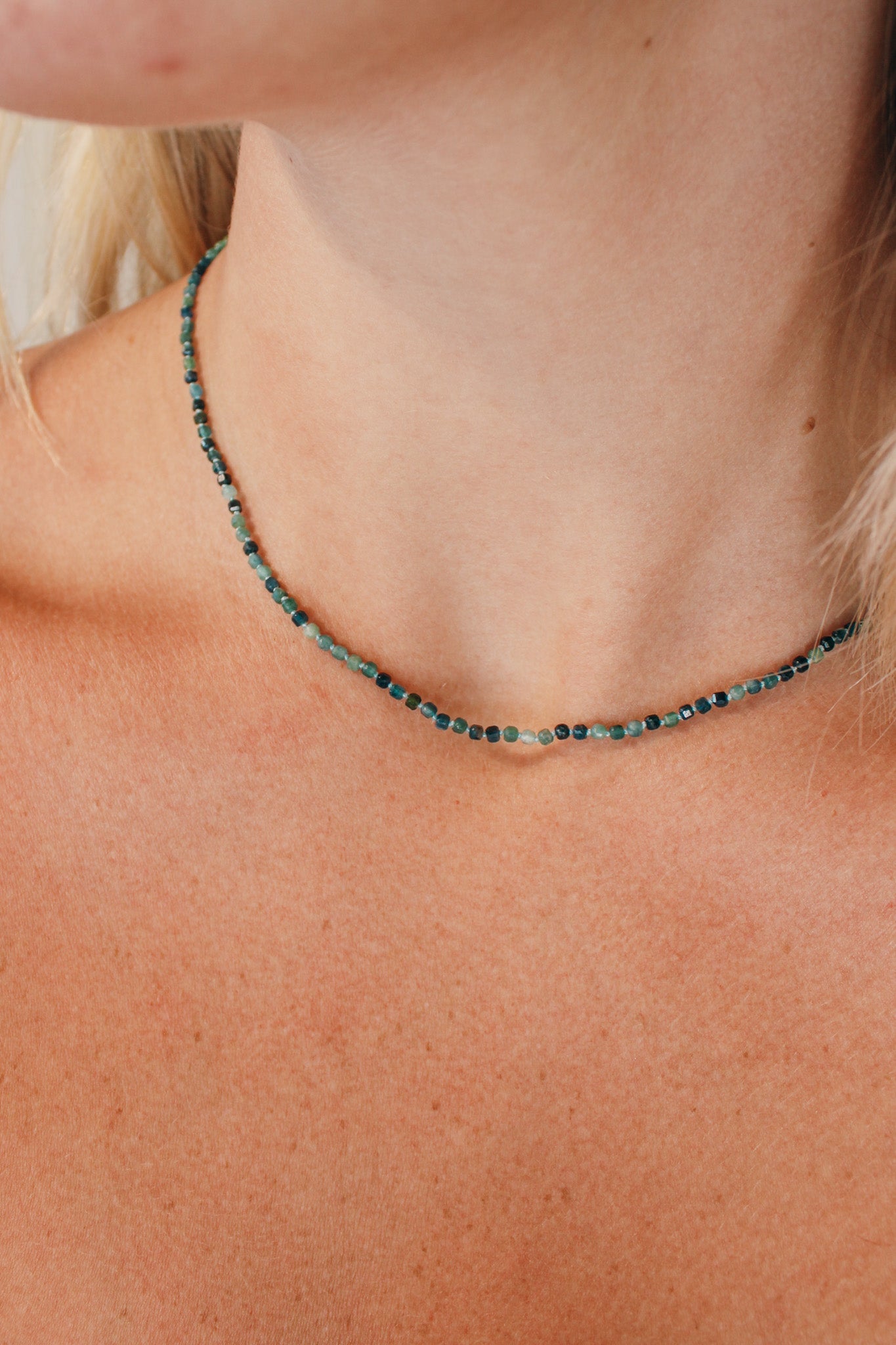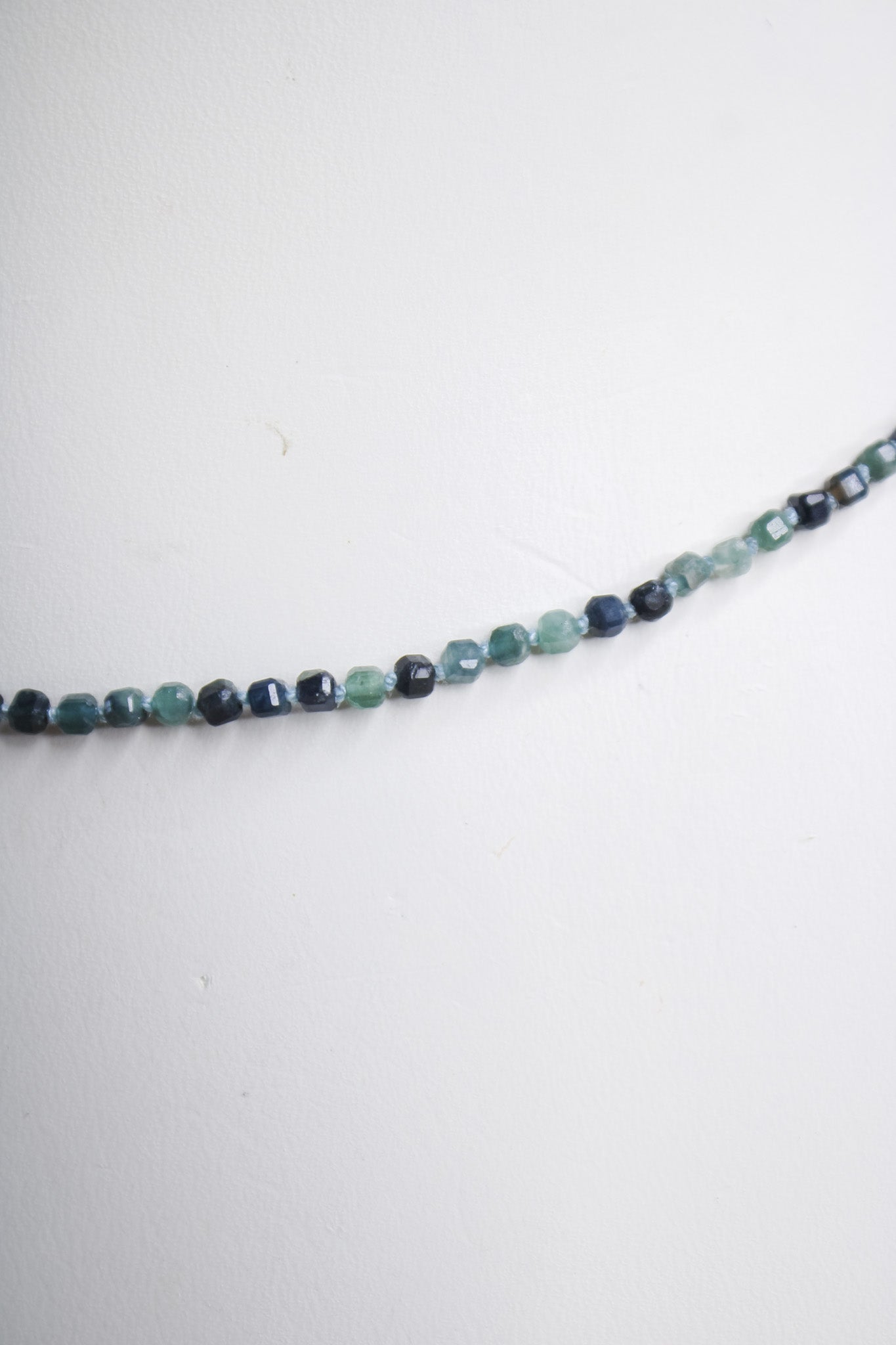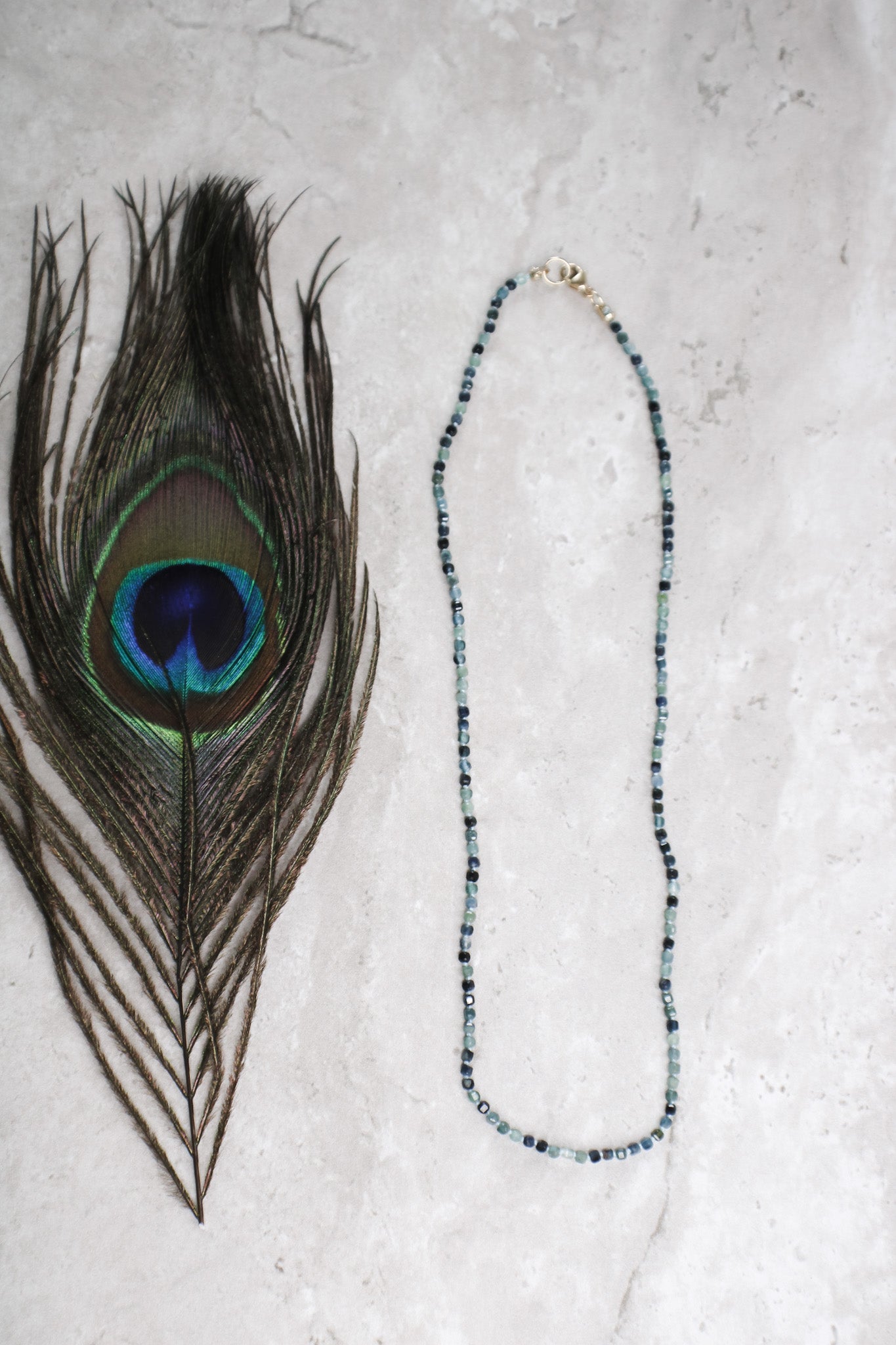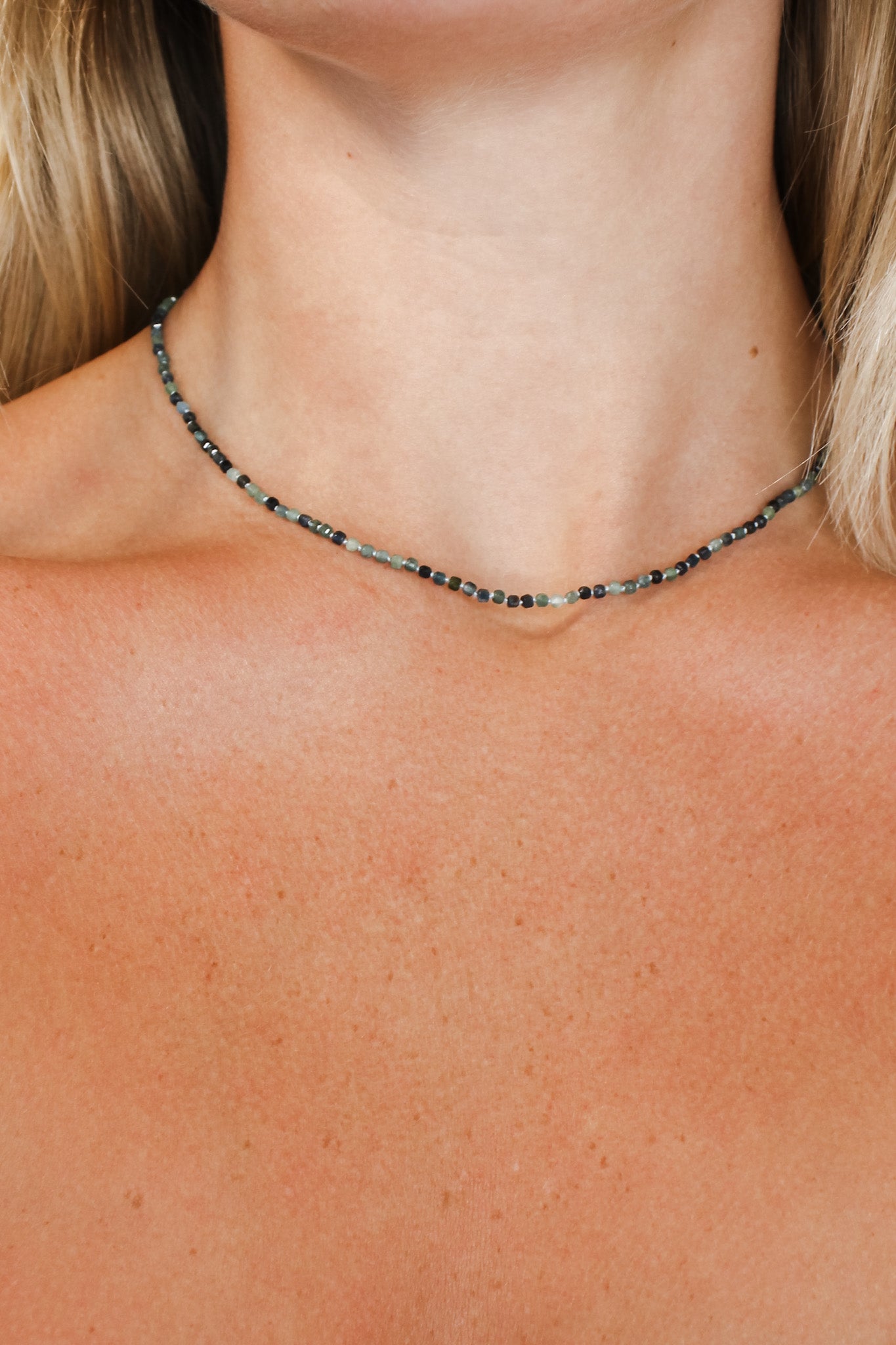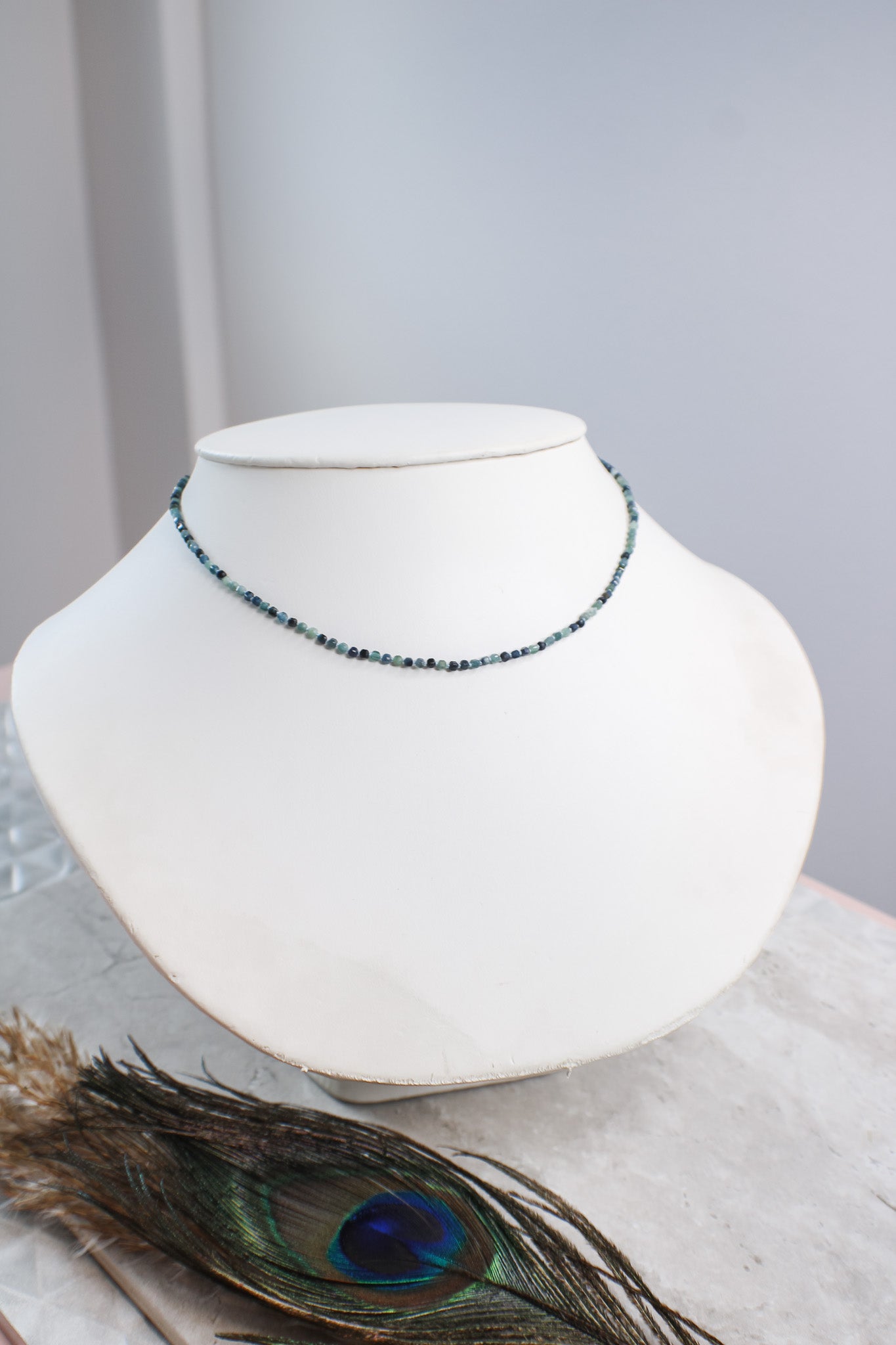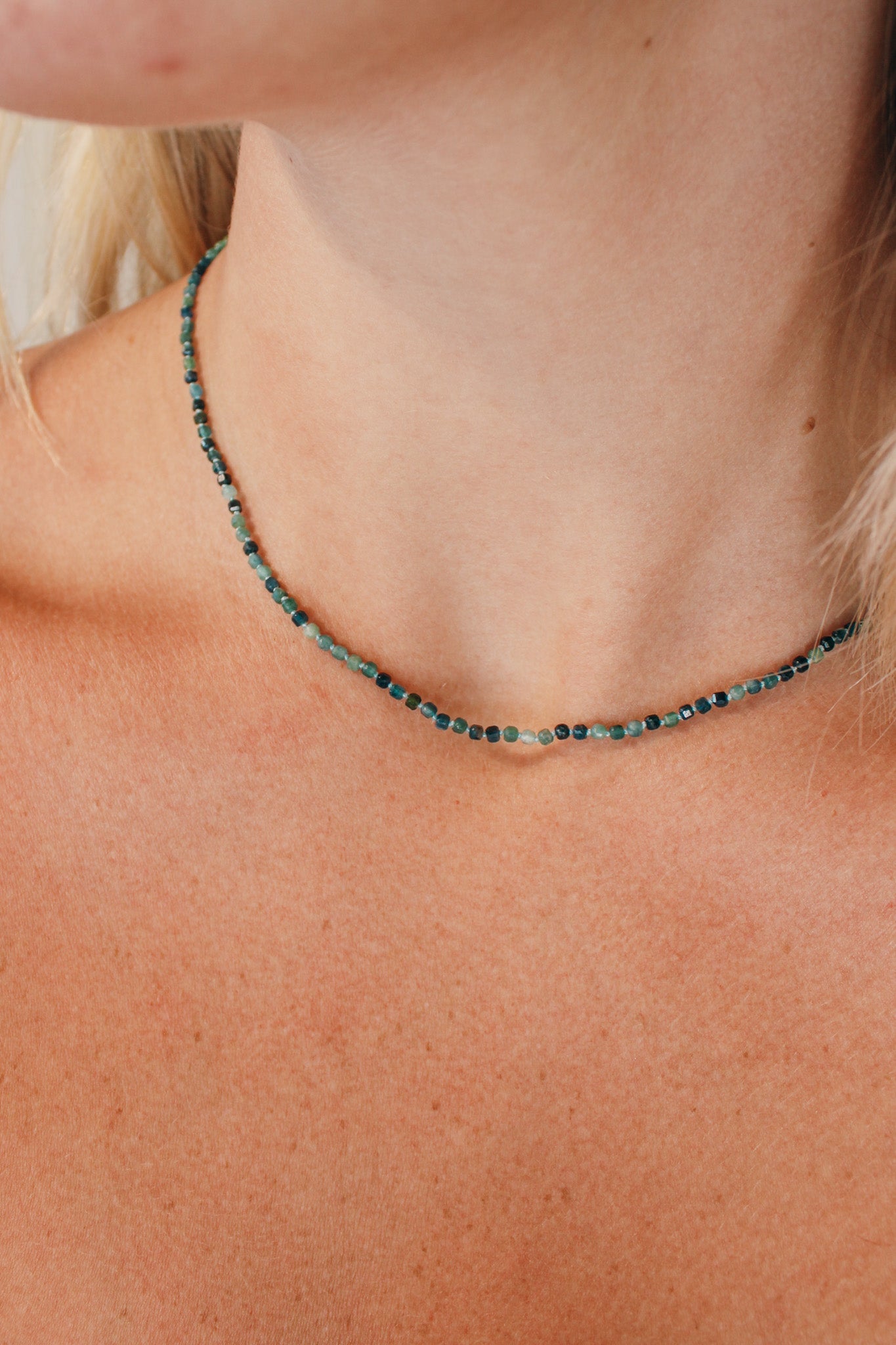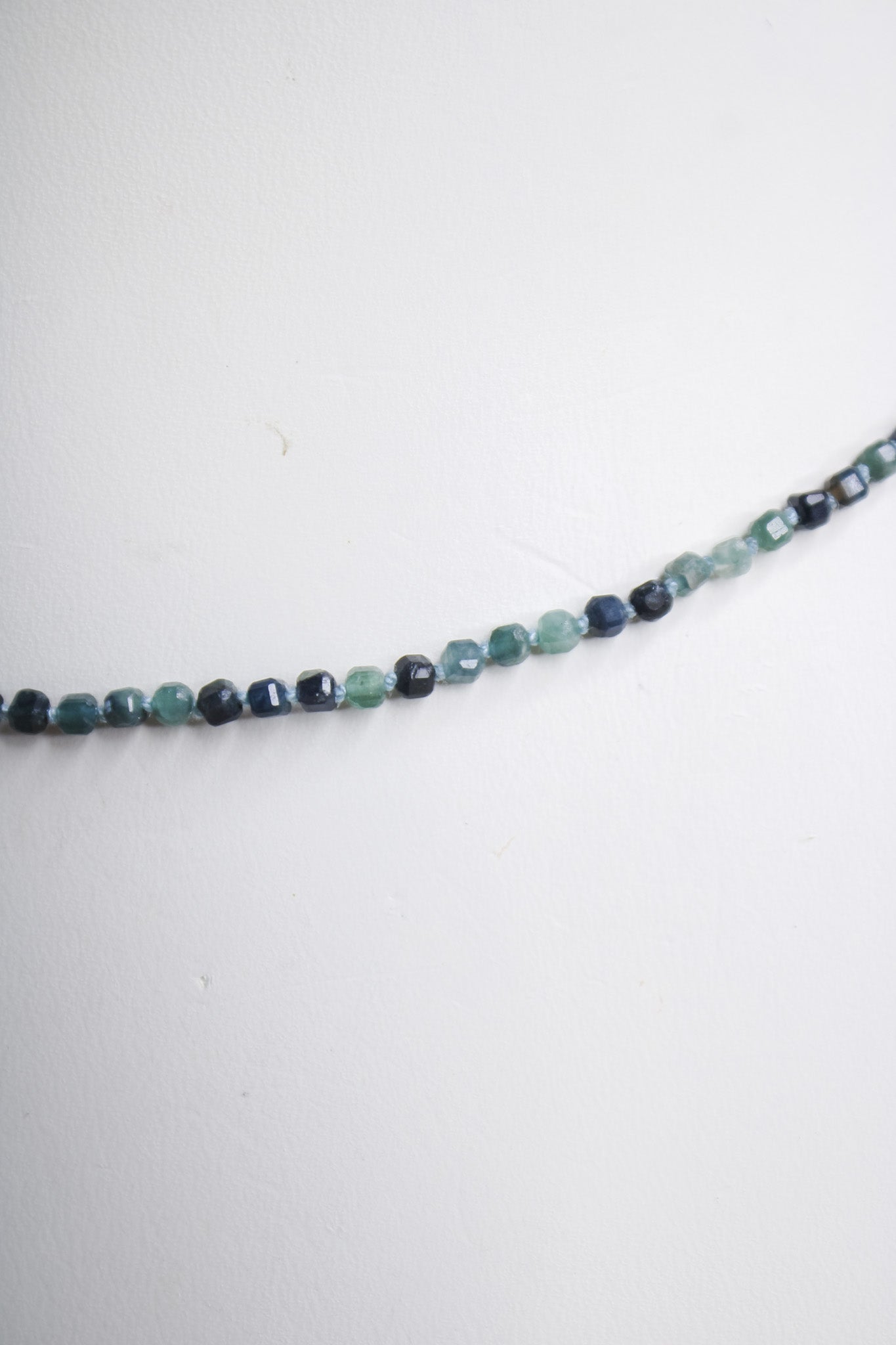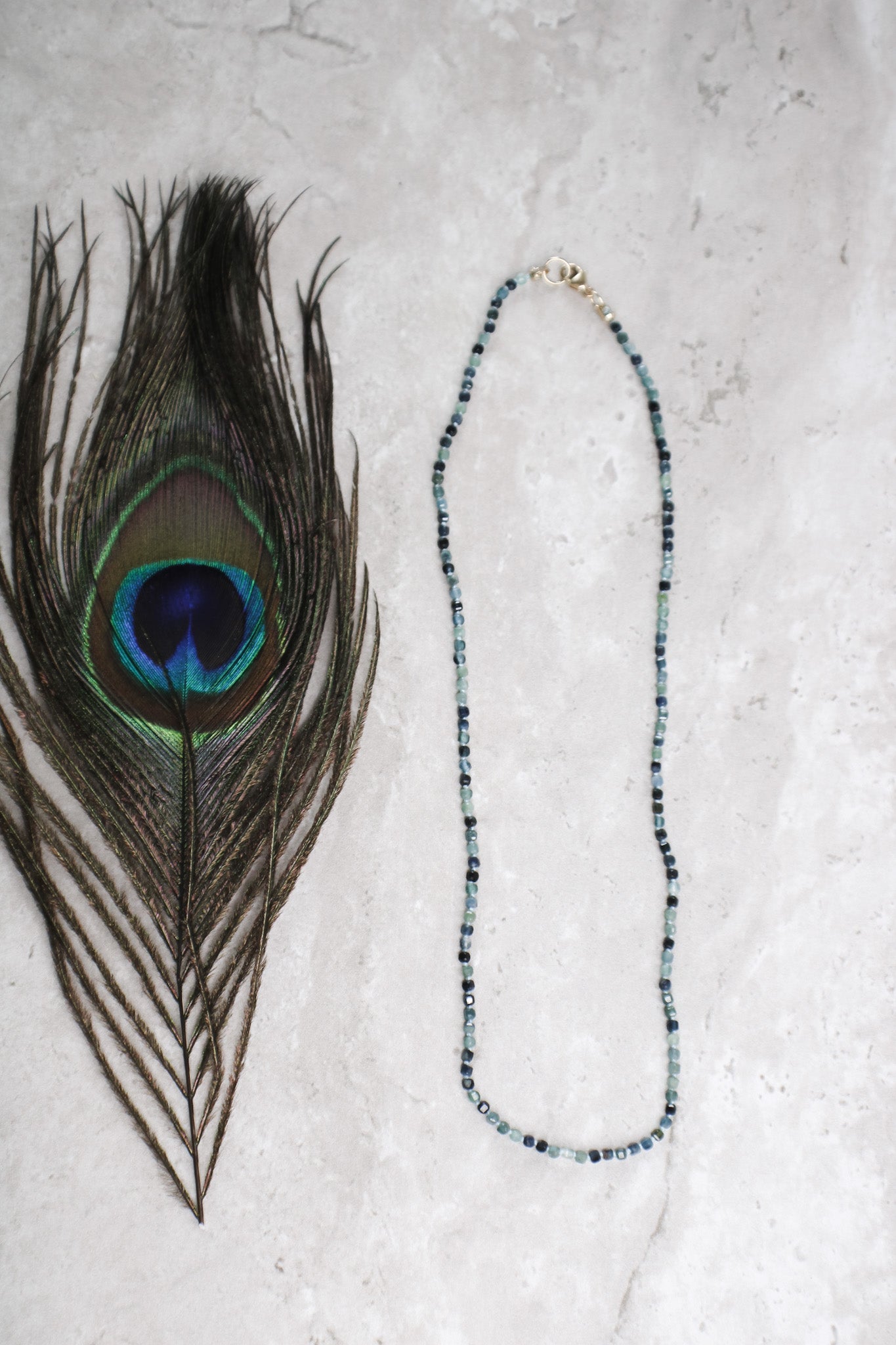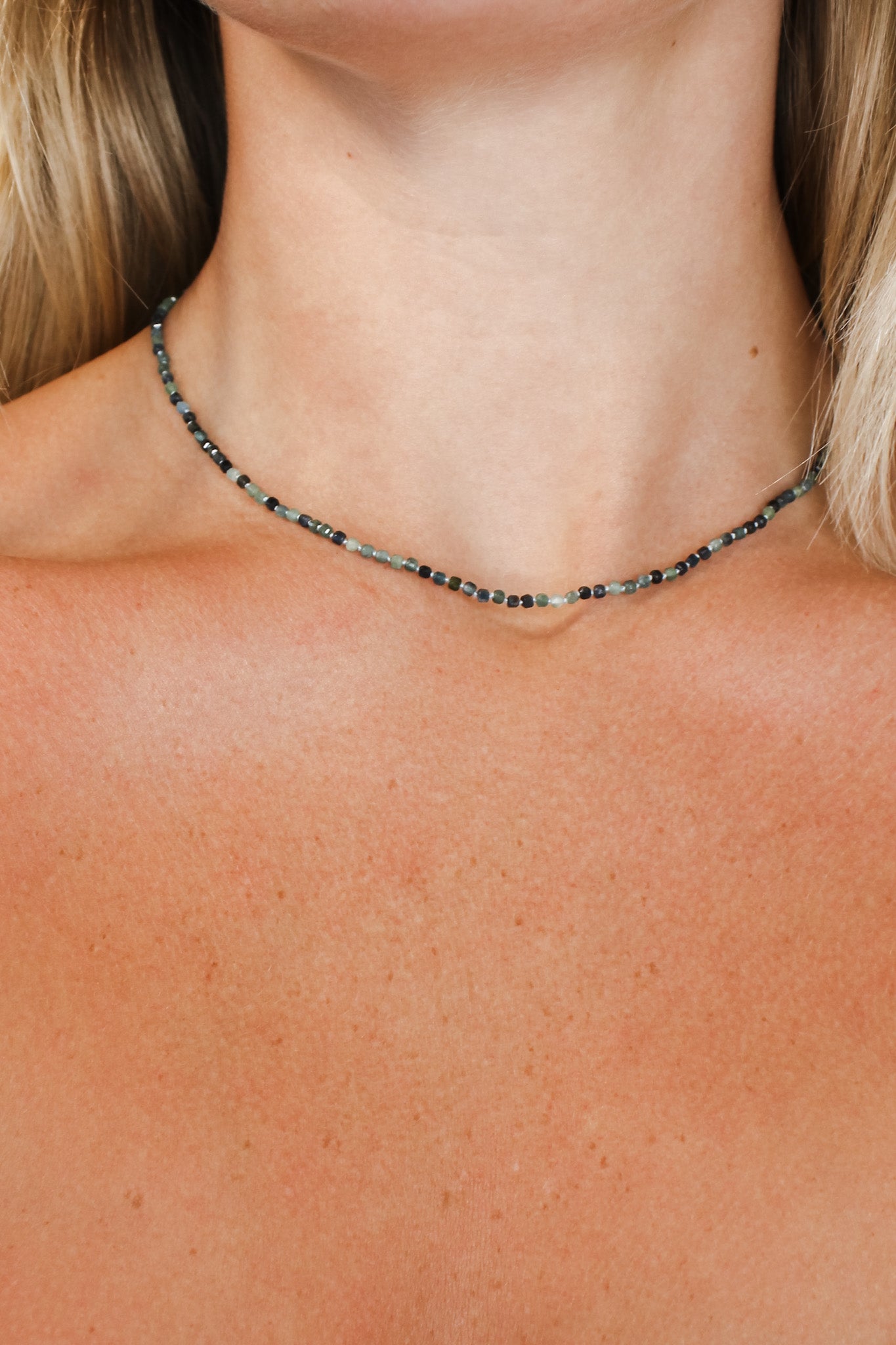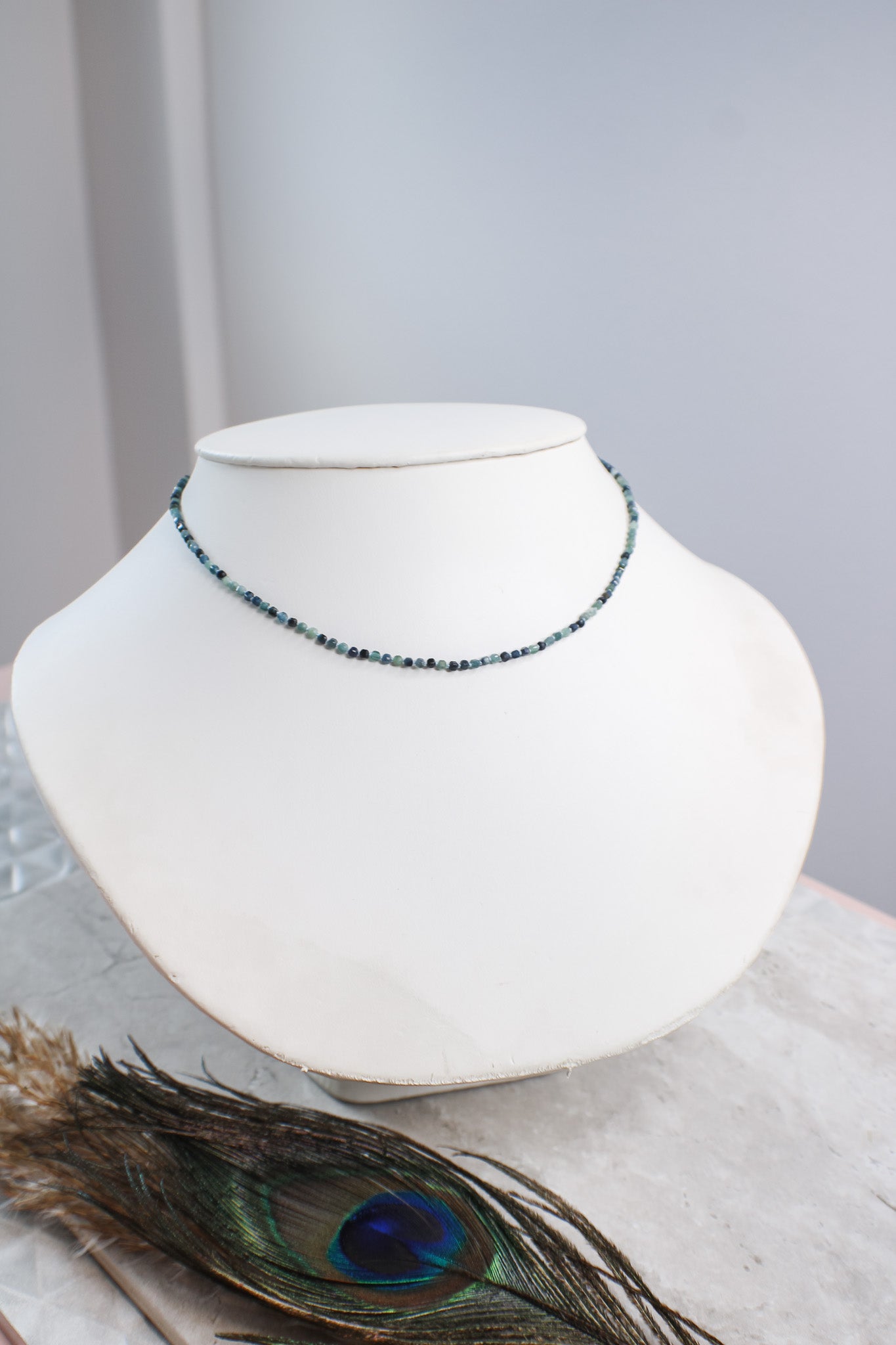 Hand-Knotted Blue Tourmaline Necklace
This necklace has been designed in collaboration with Ziabird's owner, Lynn Manock and local jewelry artist Debra Pyeatt for the Ziabird Private Label collection. 
A subtle splash of color and sparkle, this dainty necklace features faceted blue tourmaline in an array of tones. Hand-knotted on silk, it lays against the skin with ease. 
Materials: Silk, gold fill clasp, blue tourmaline
Length: 16 inches or 18 inches
Made in Wilmington, NC