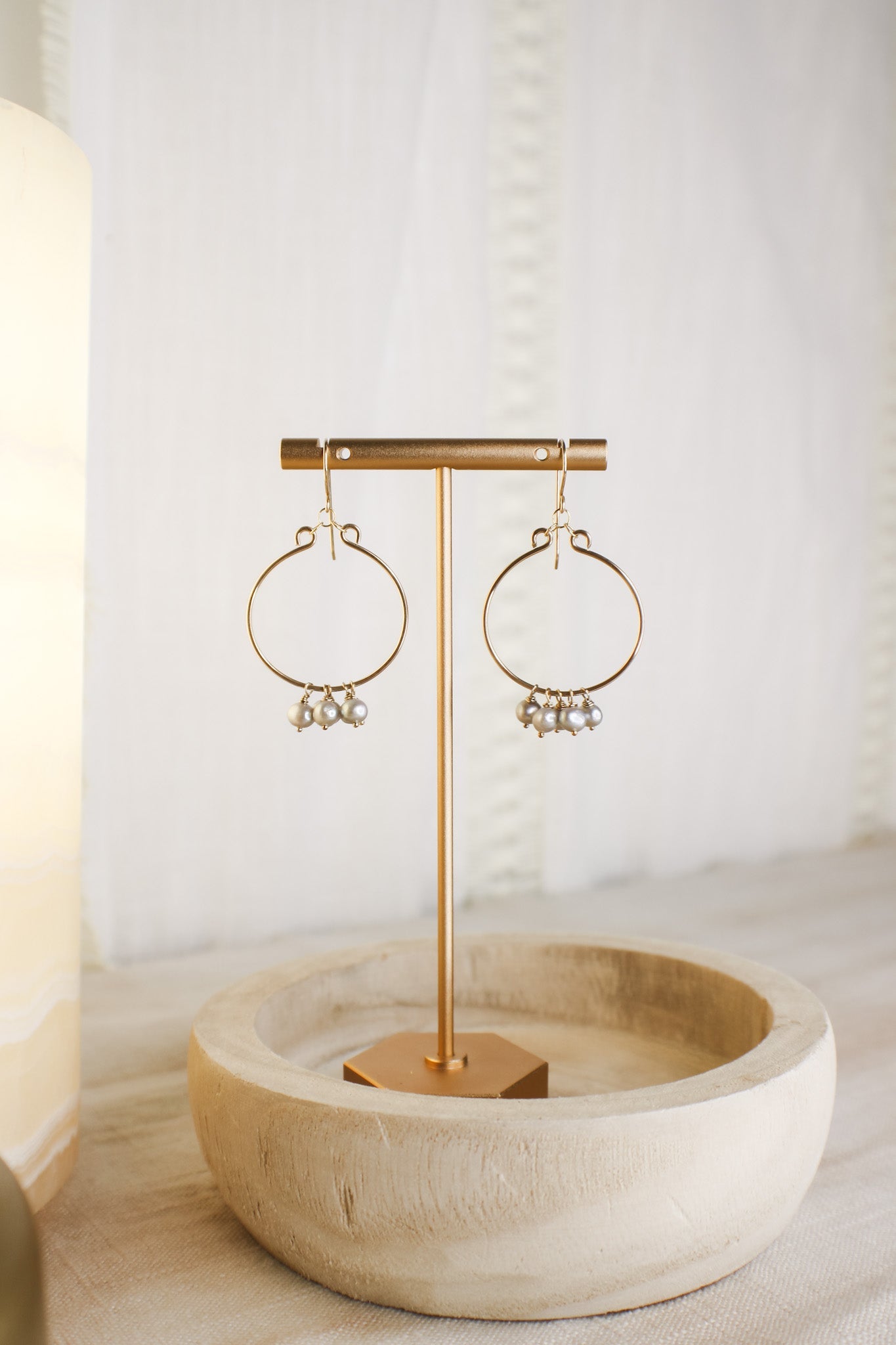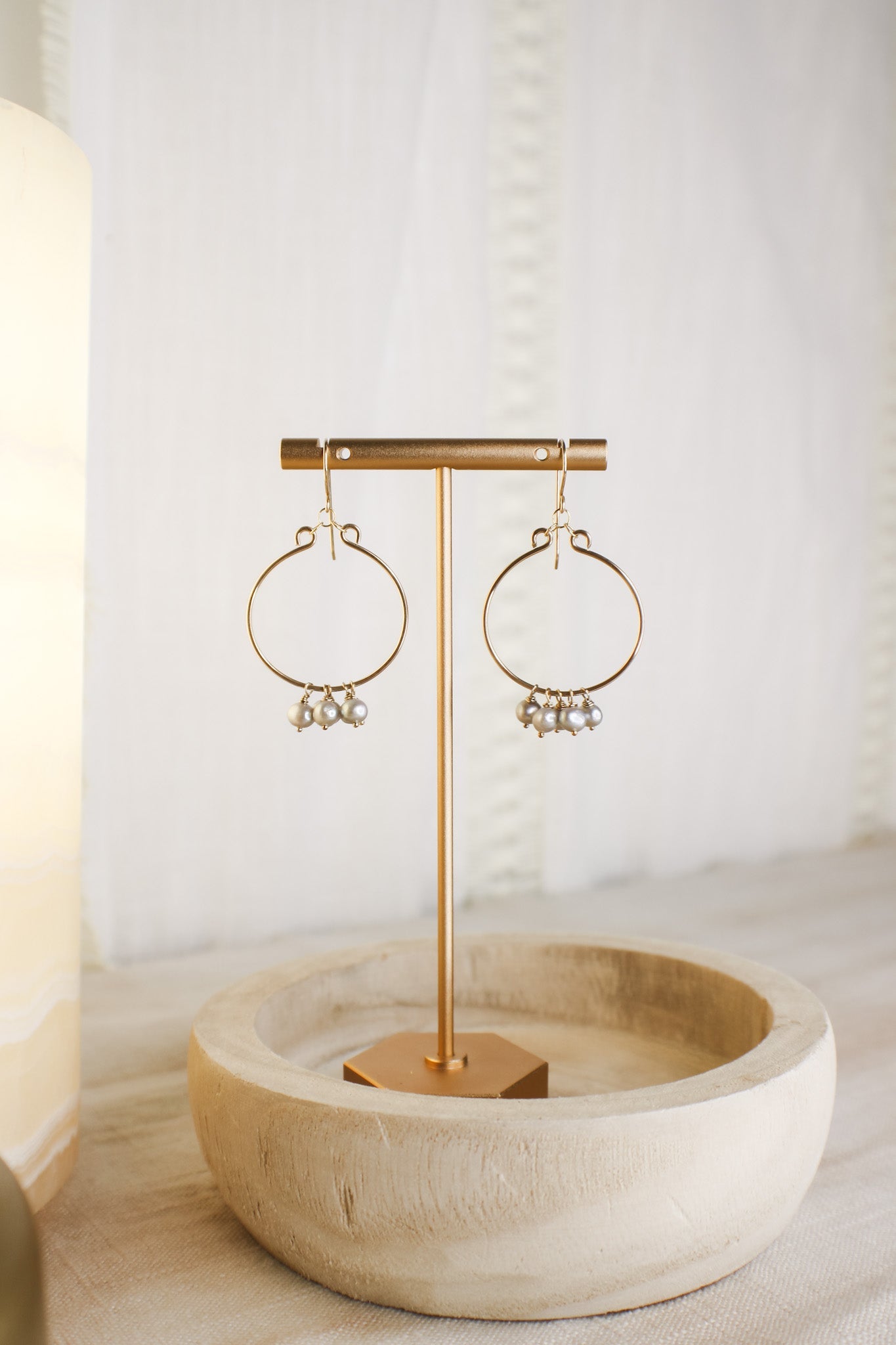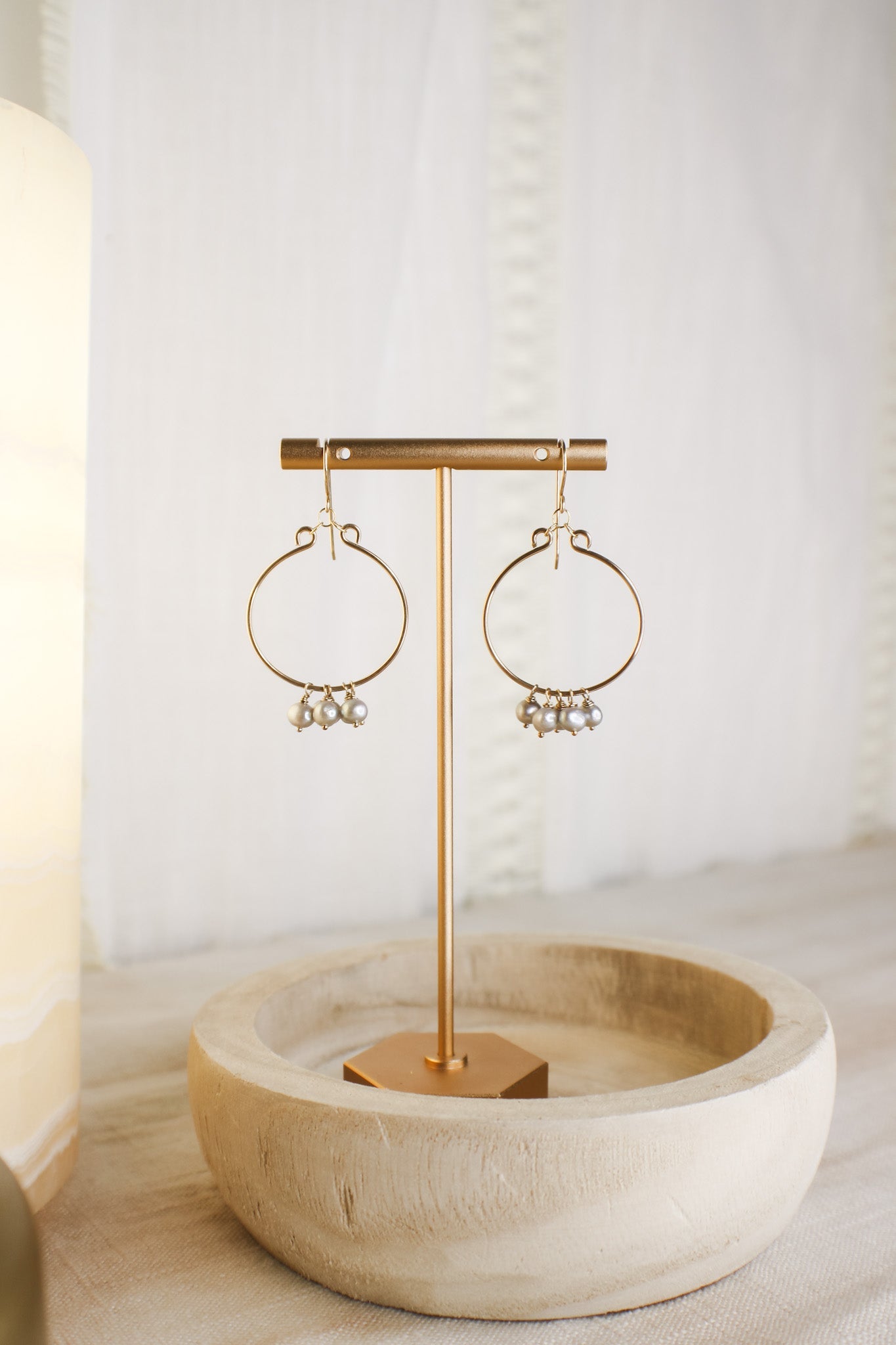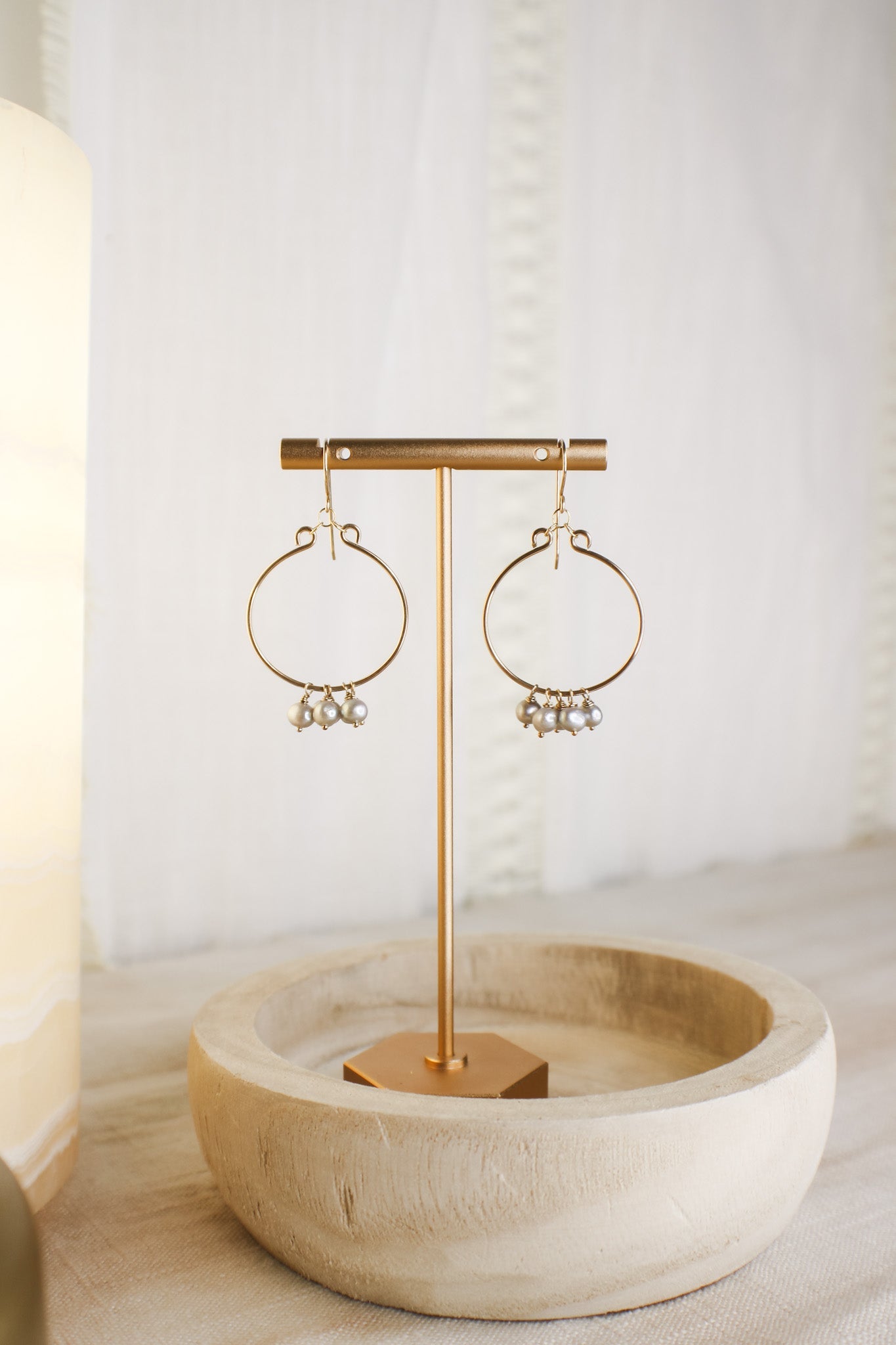 Grey Pearl Earrings #7118
Adorn your ears with these eloquently designed earrings by James & Jezebelle.
Details:
Forward facing 14k gold fill hoops have tiny grey seed pearls hanging at the base that make a big impact for any complexion and hair color. 
Material: 14k gold fill
Measurements: 1.5
Handmade in Boulder, Colorado.