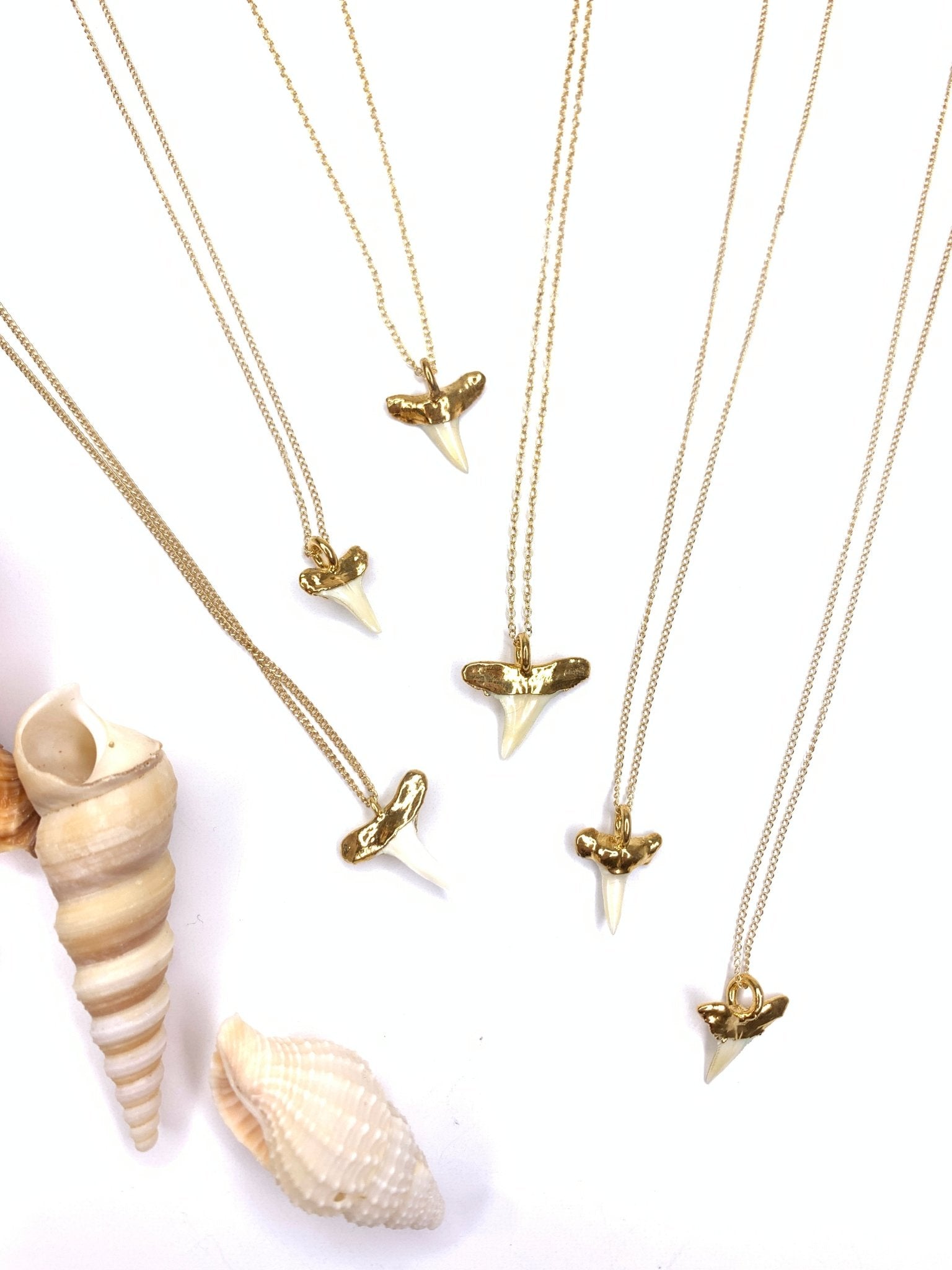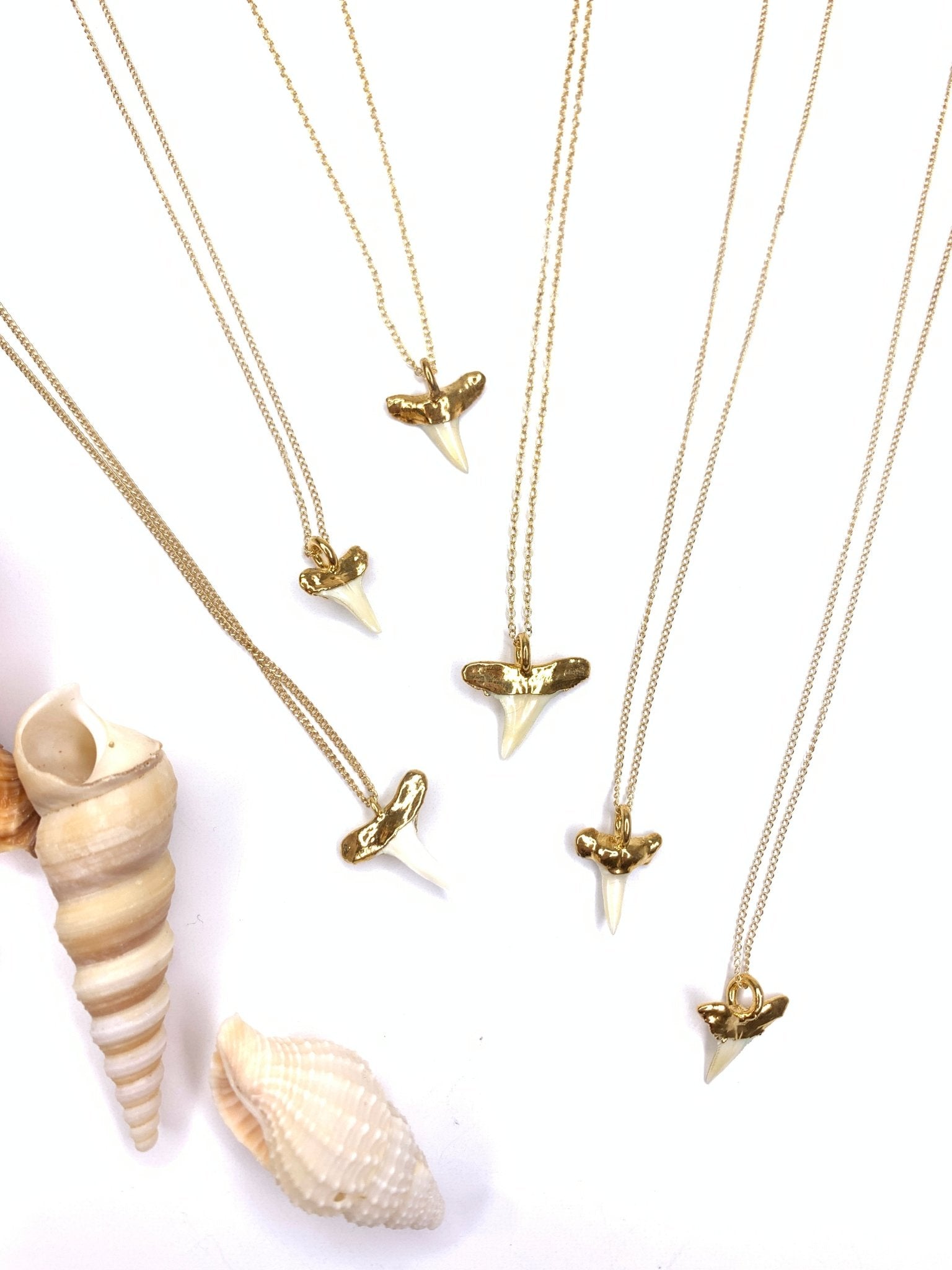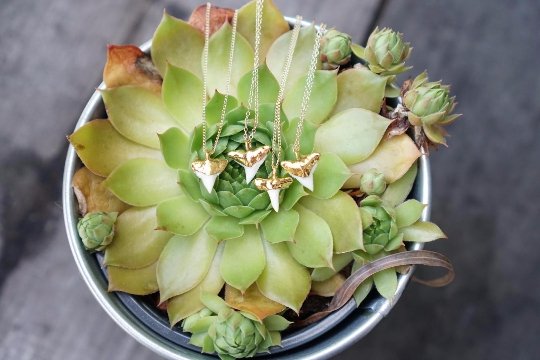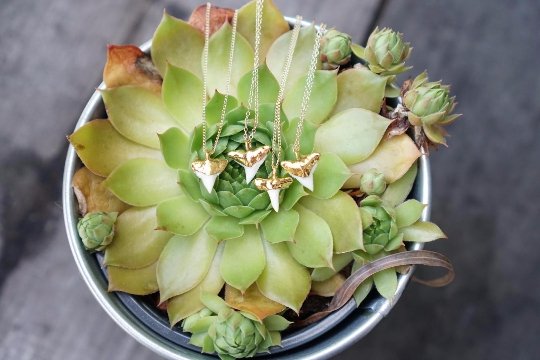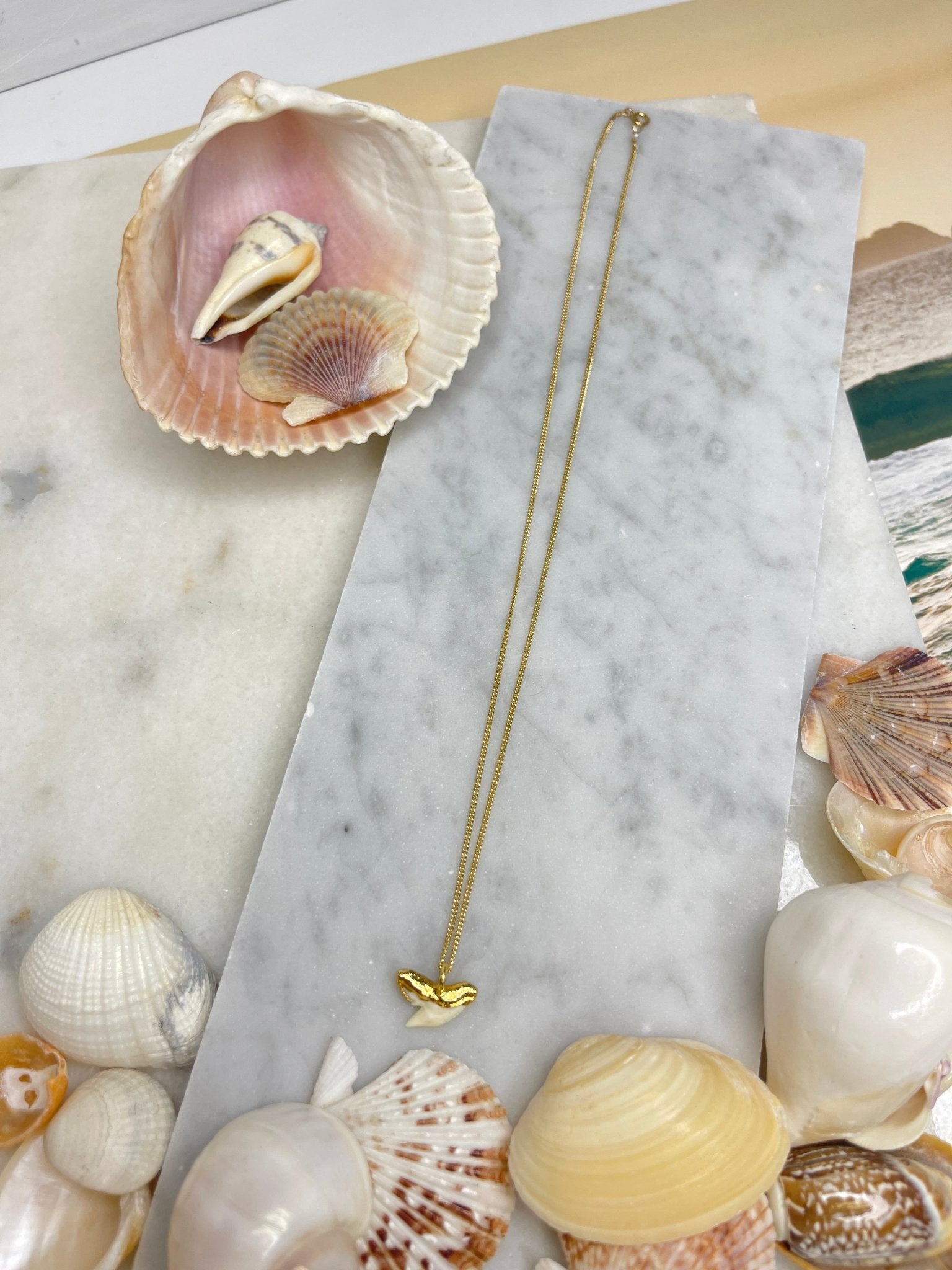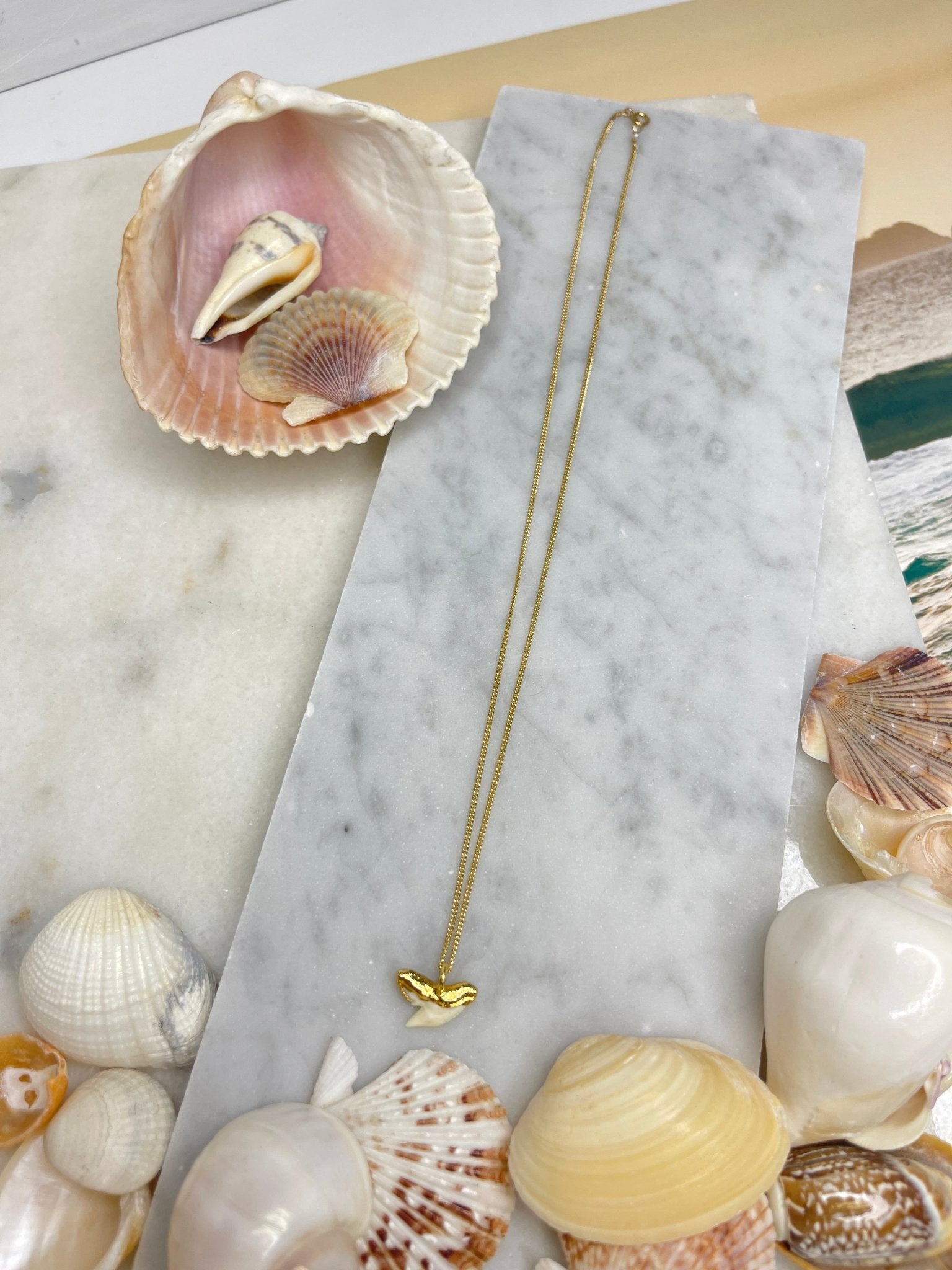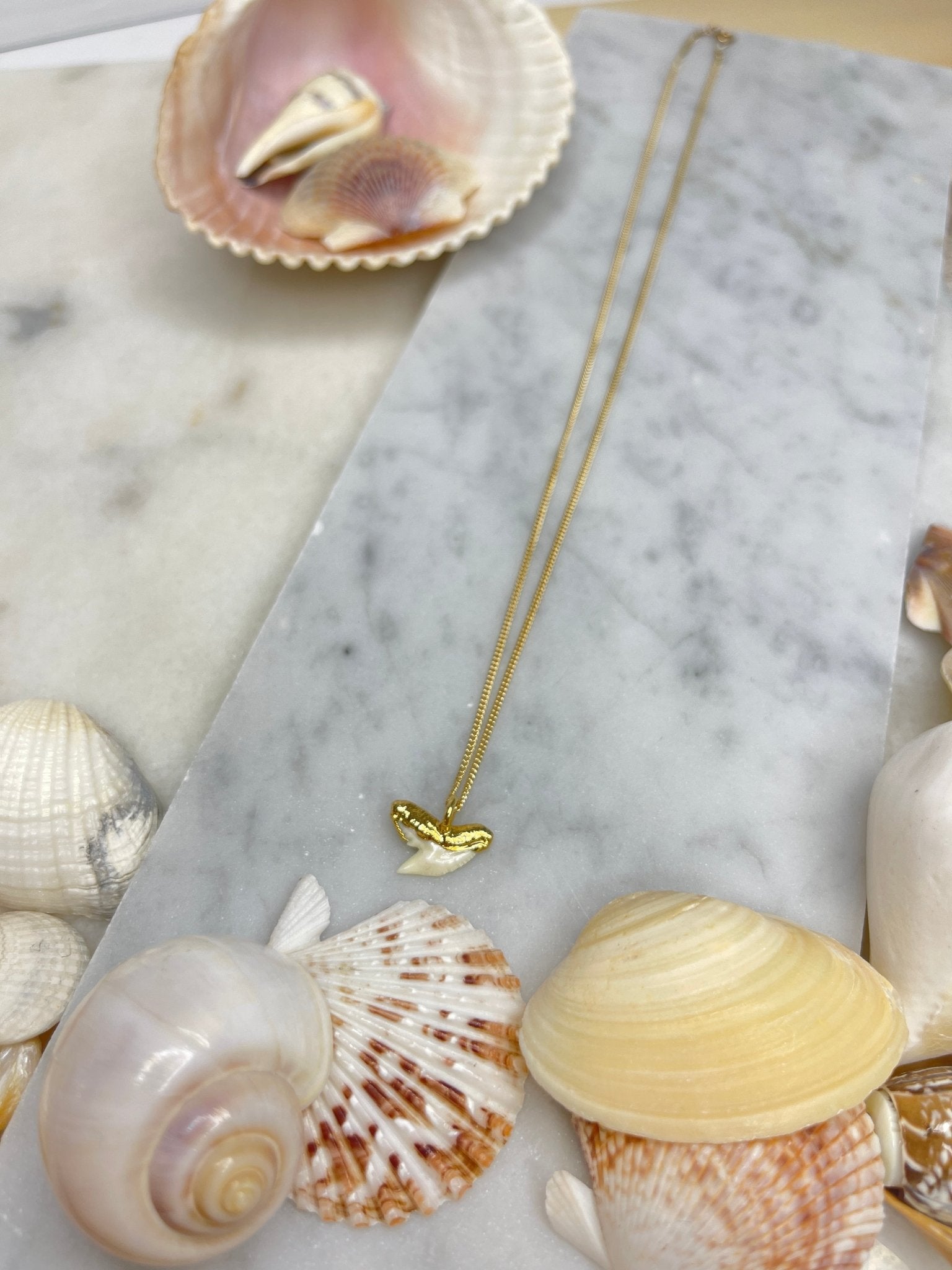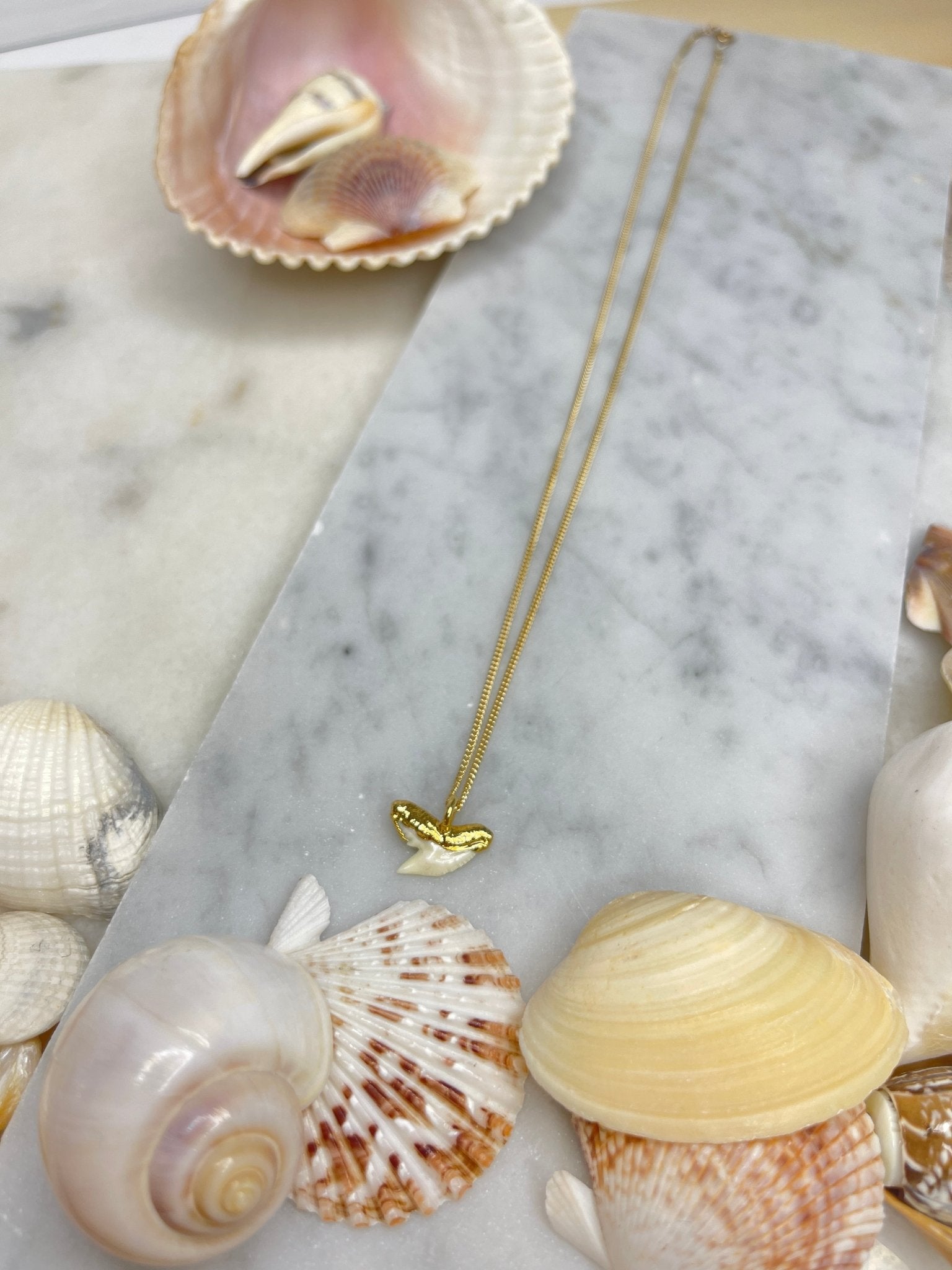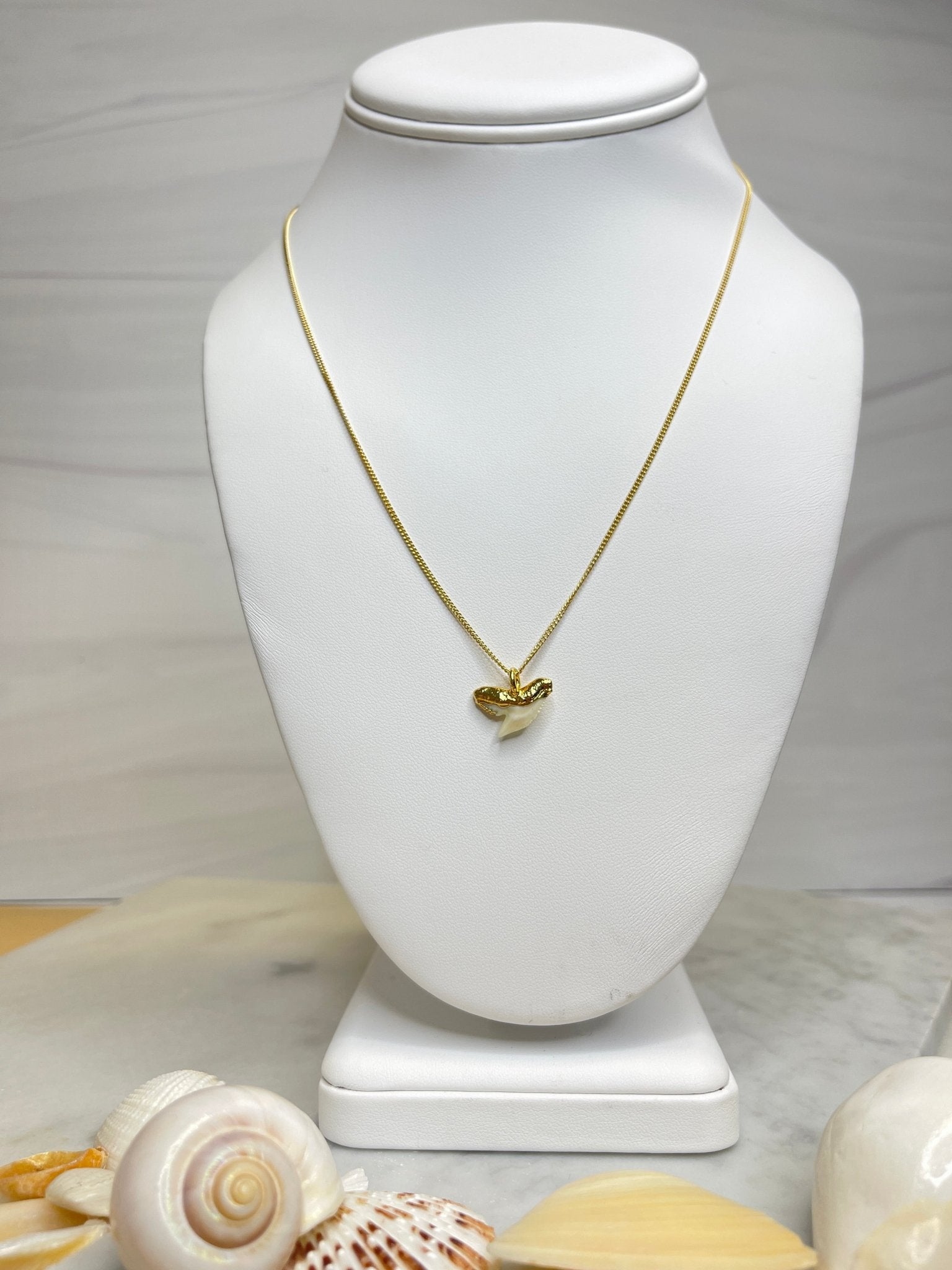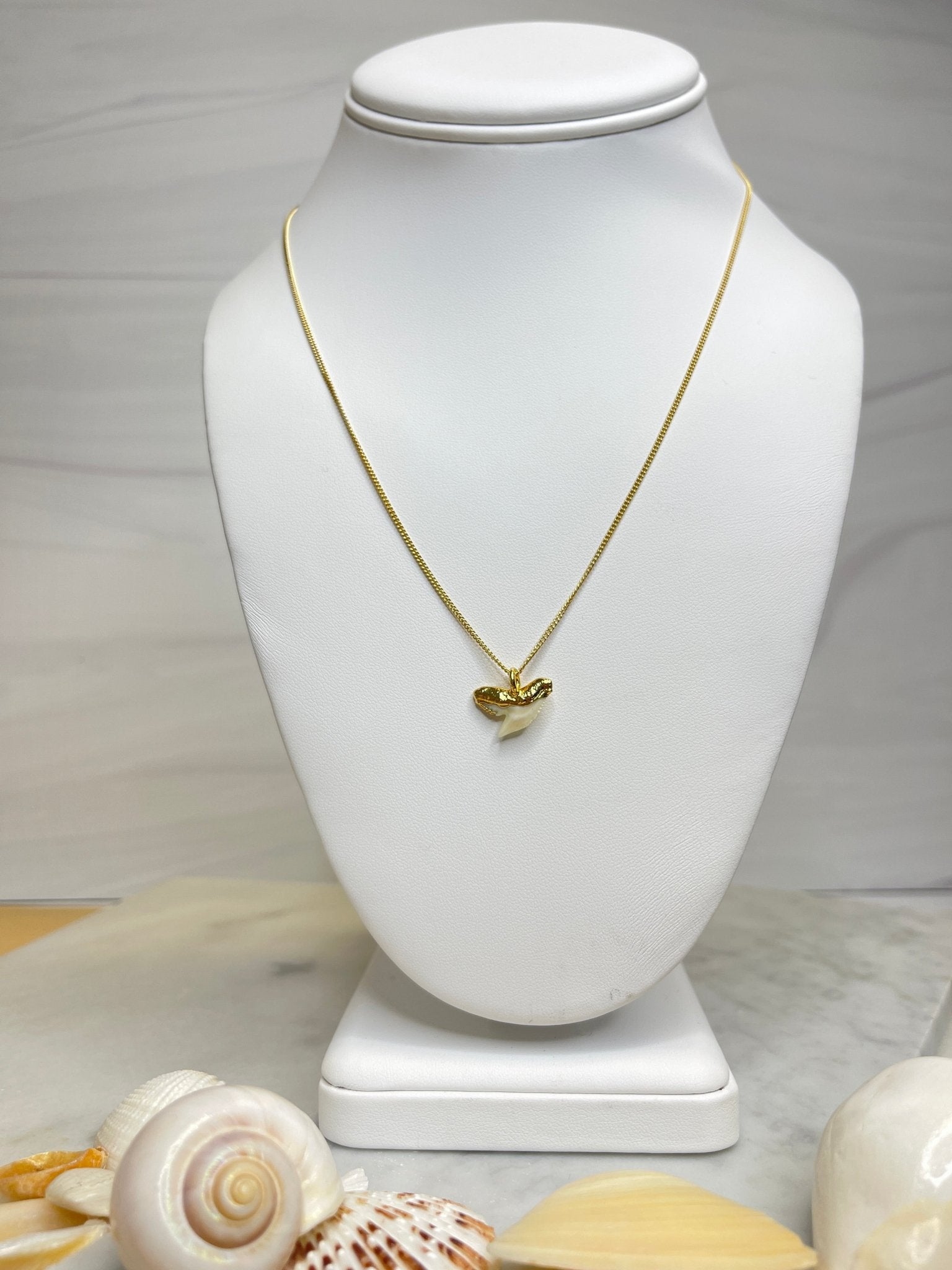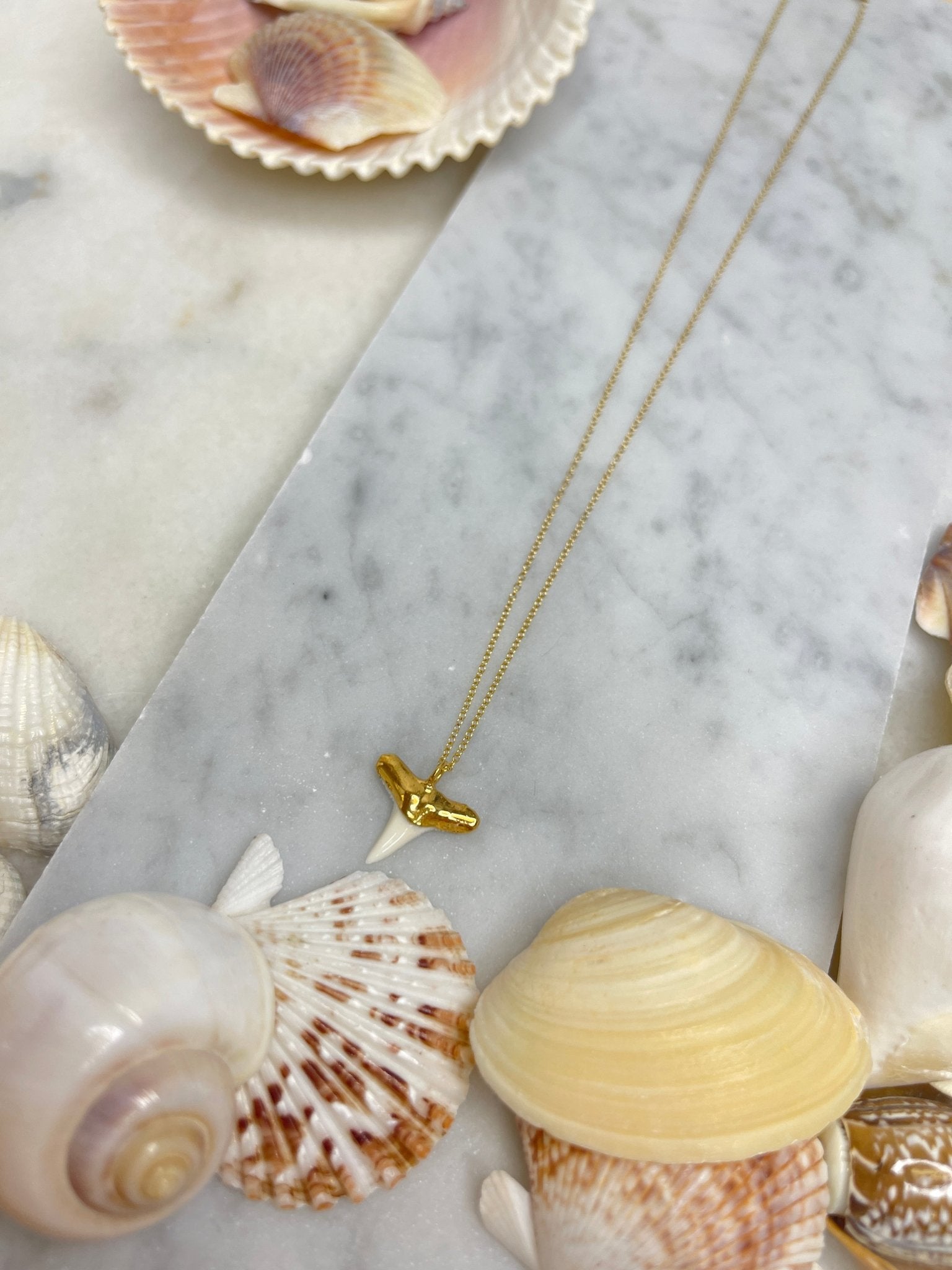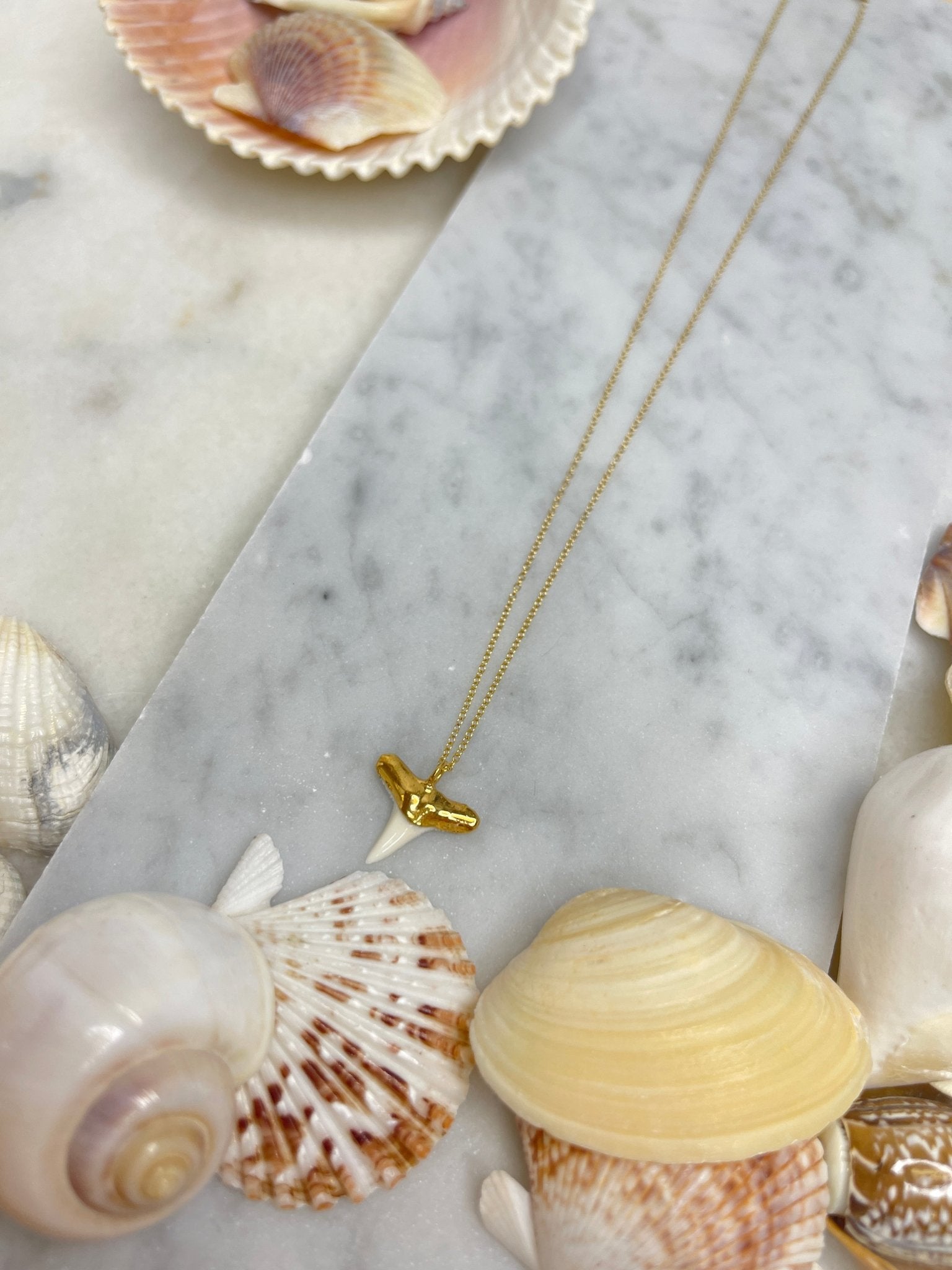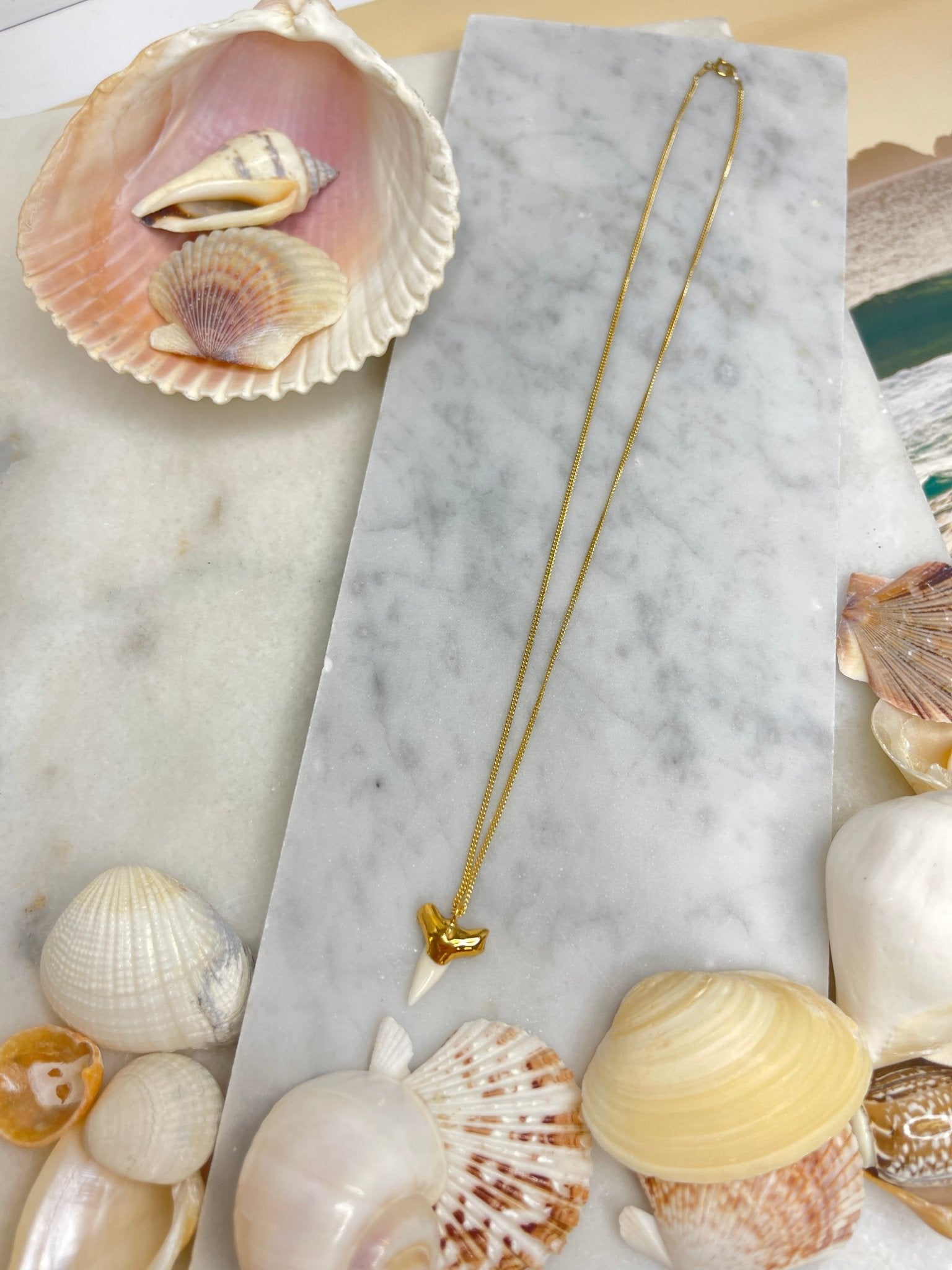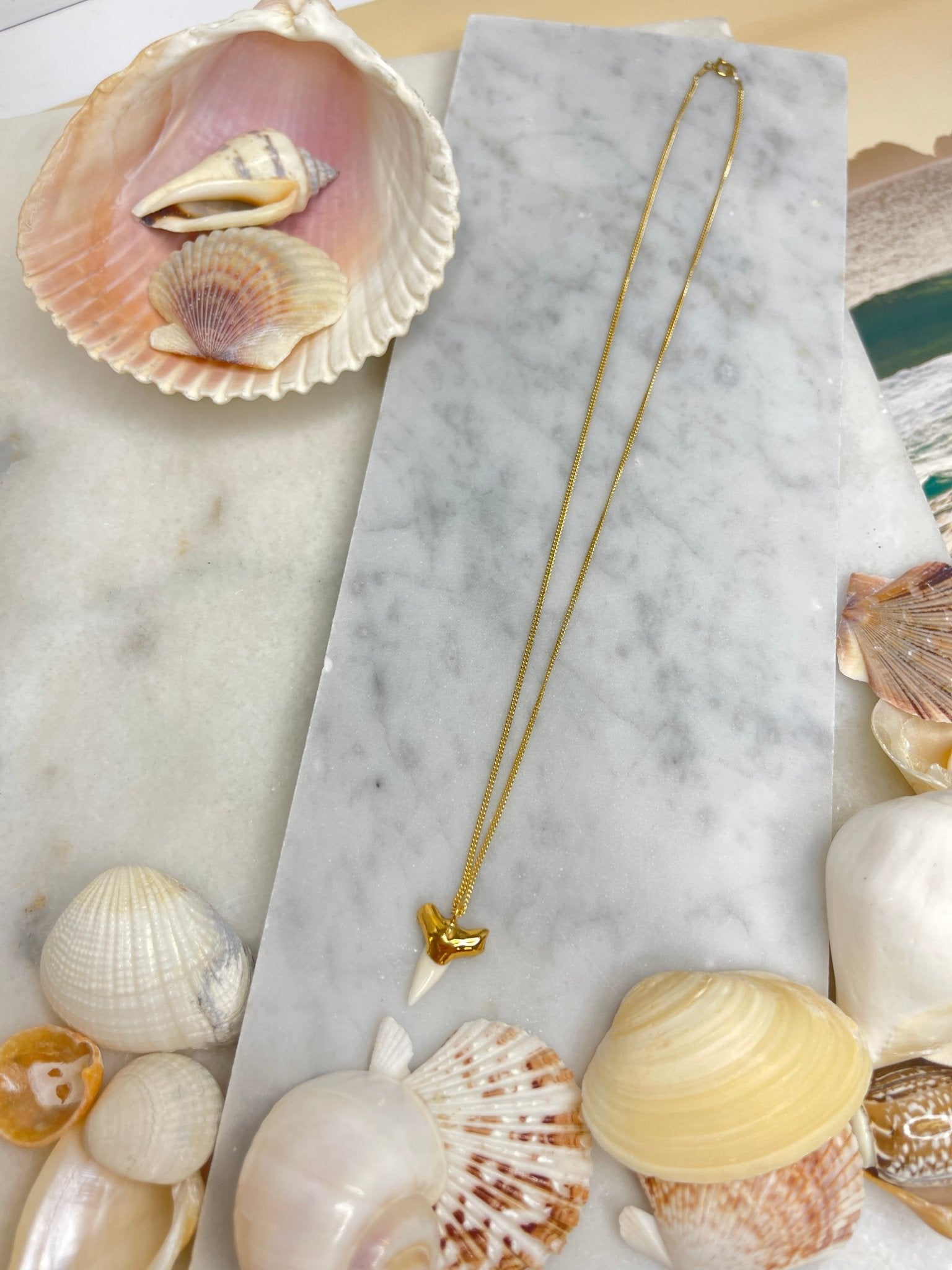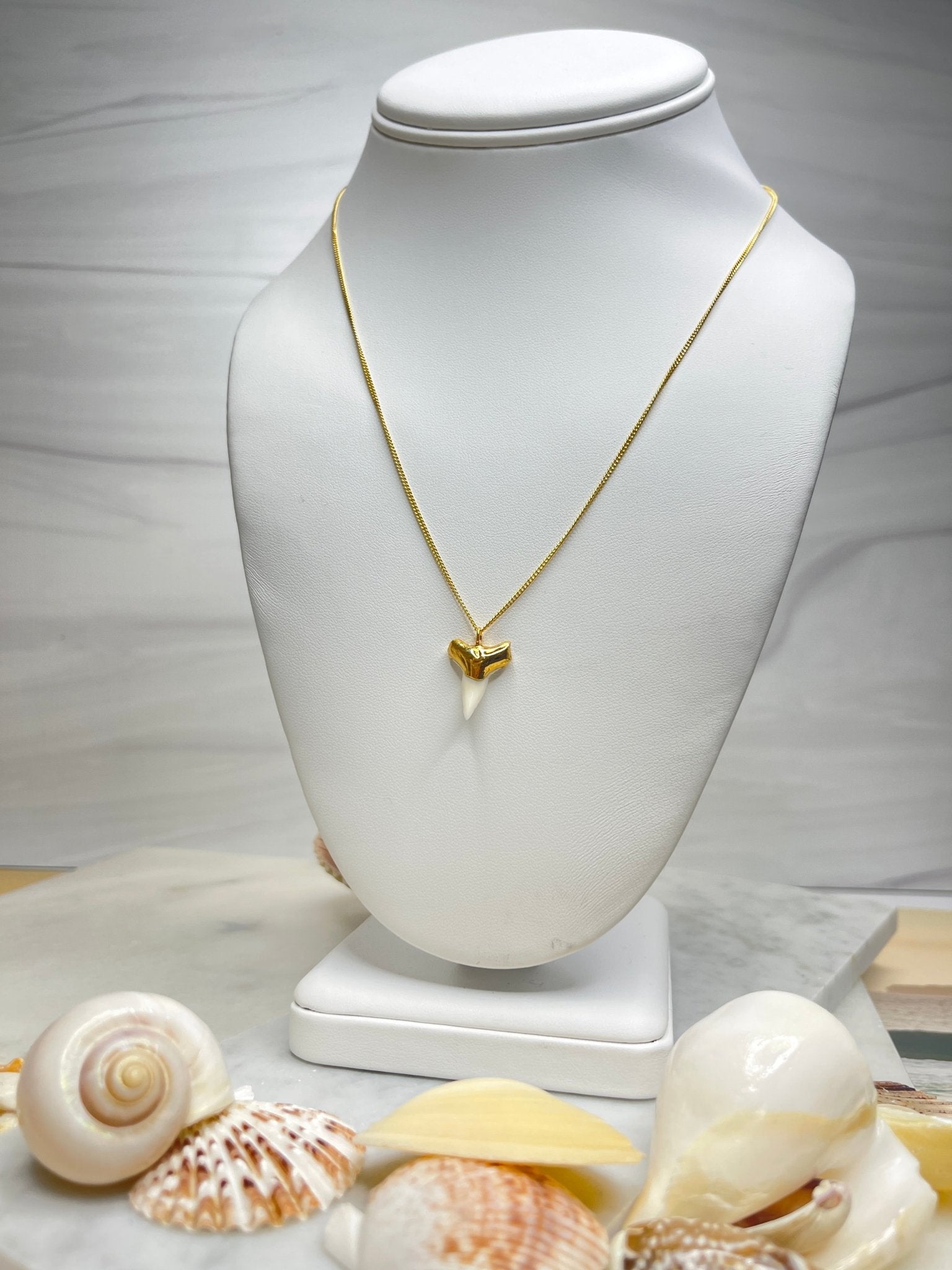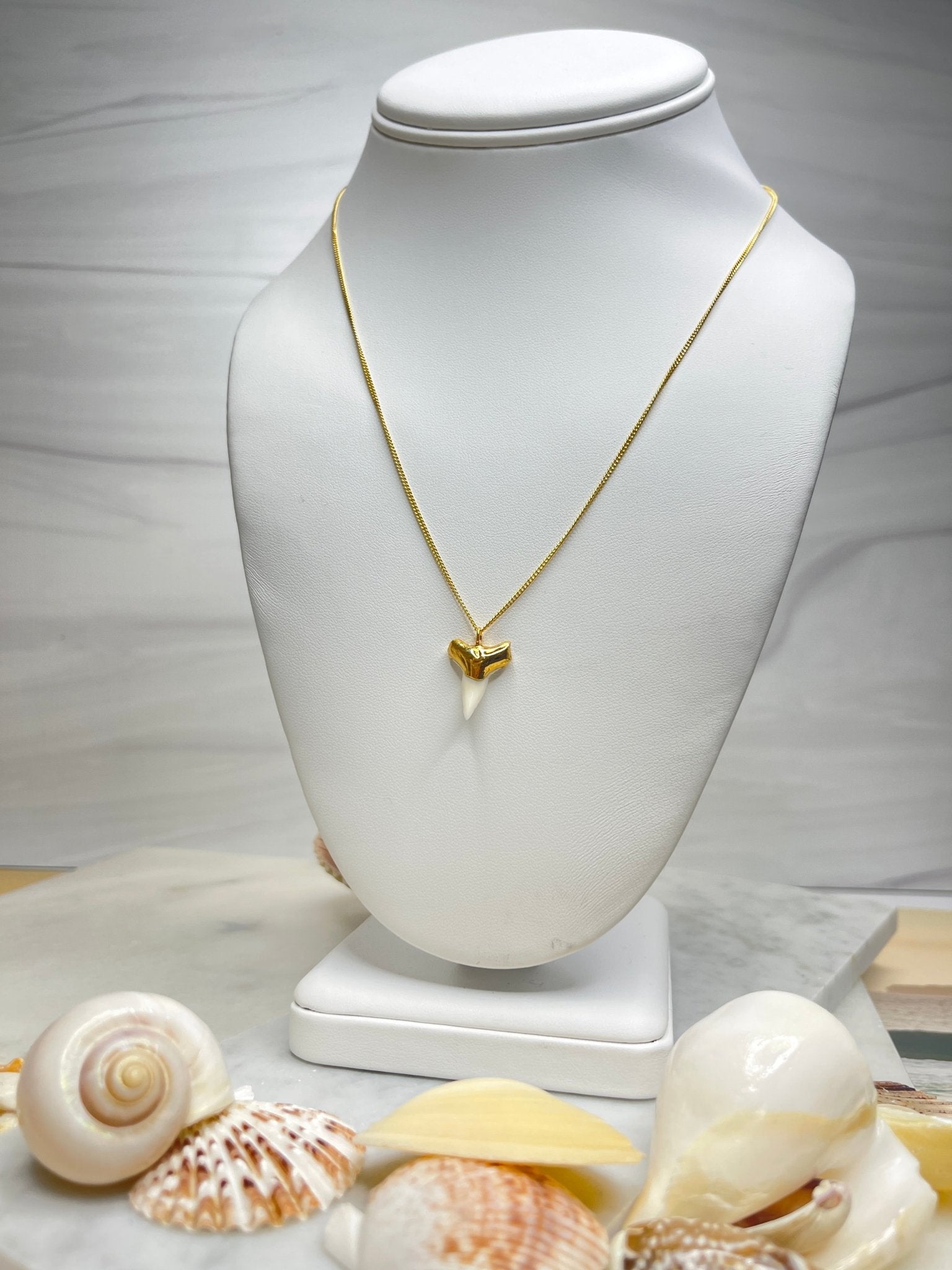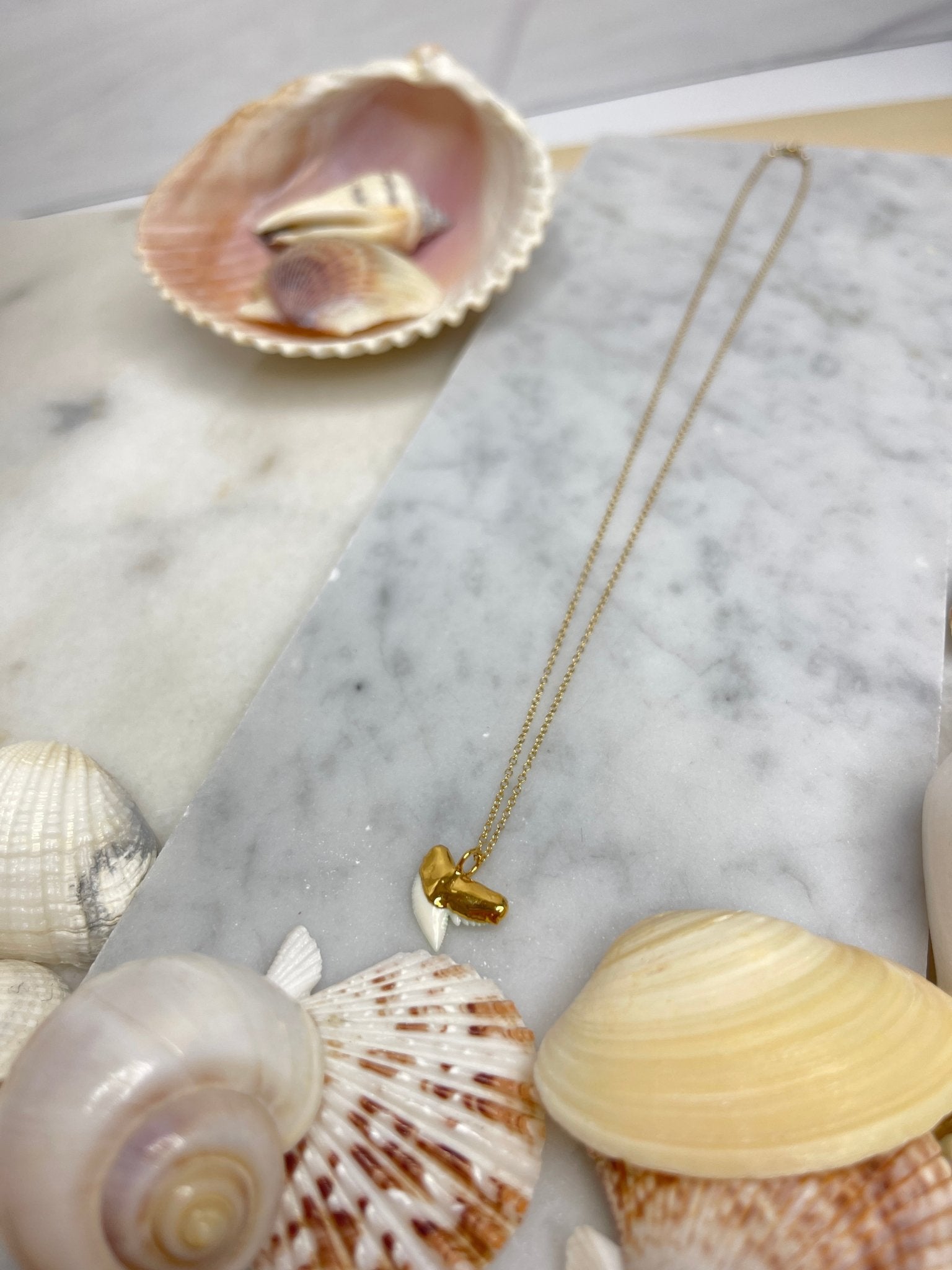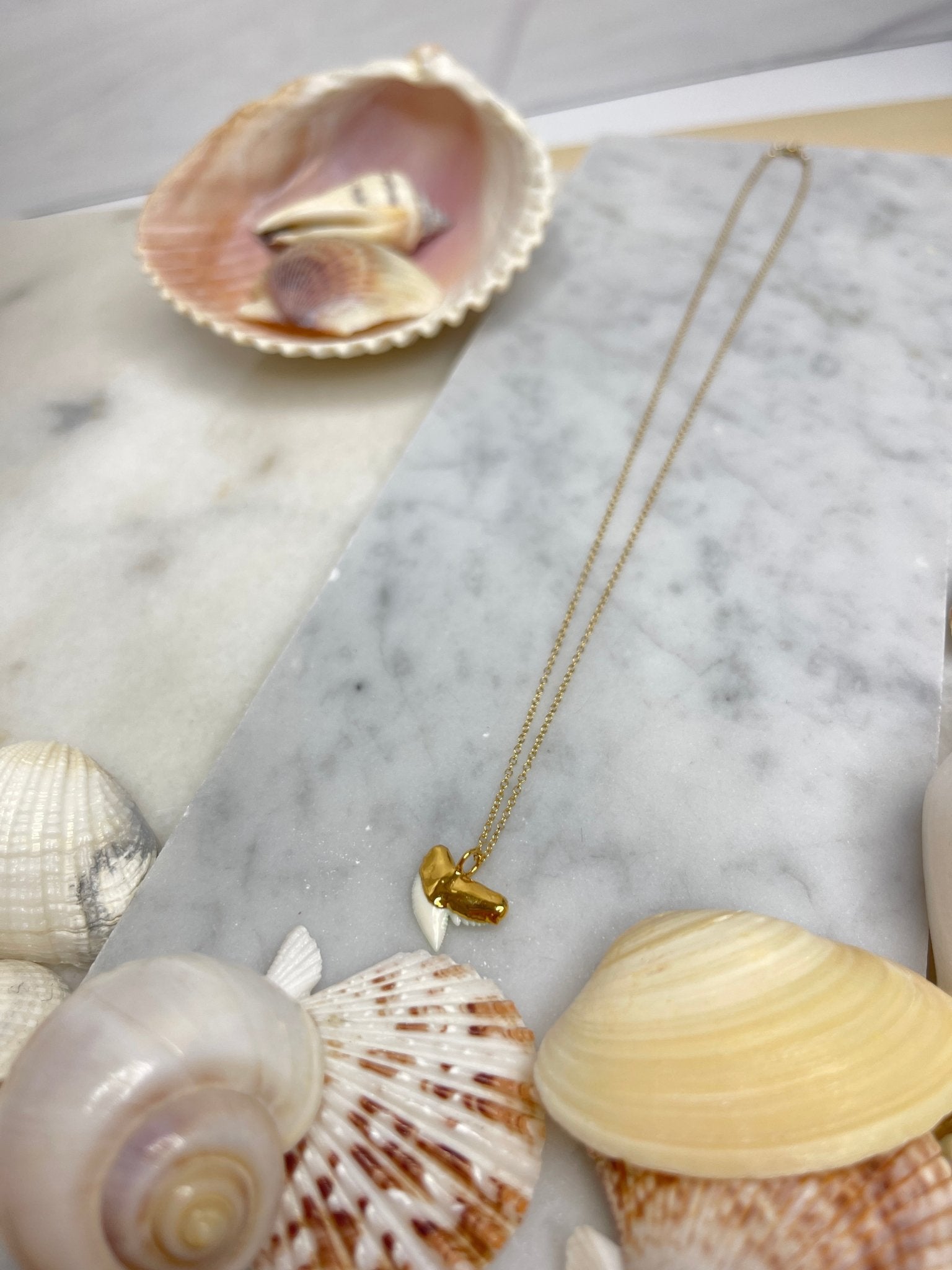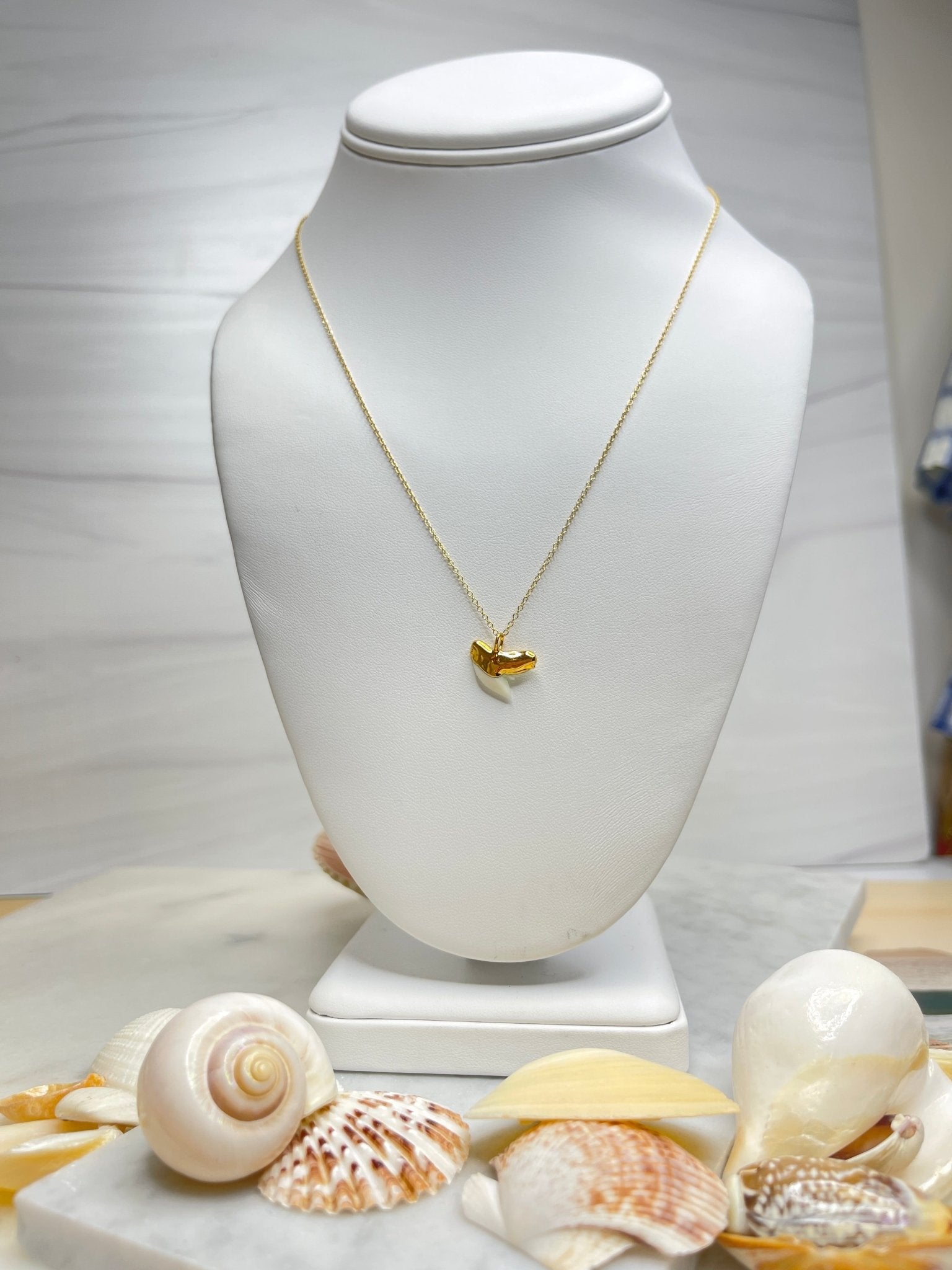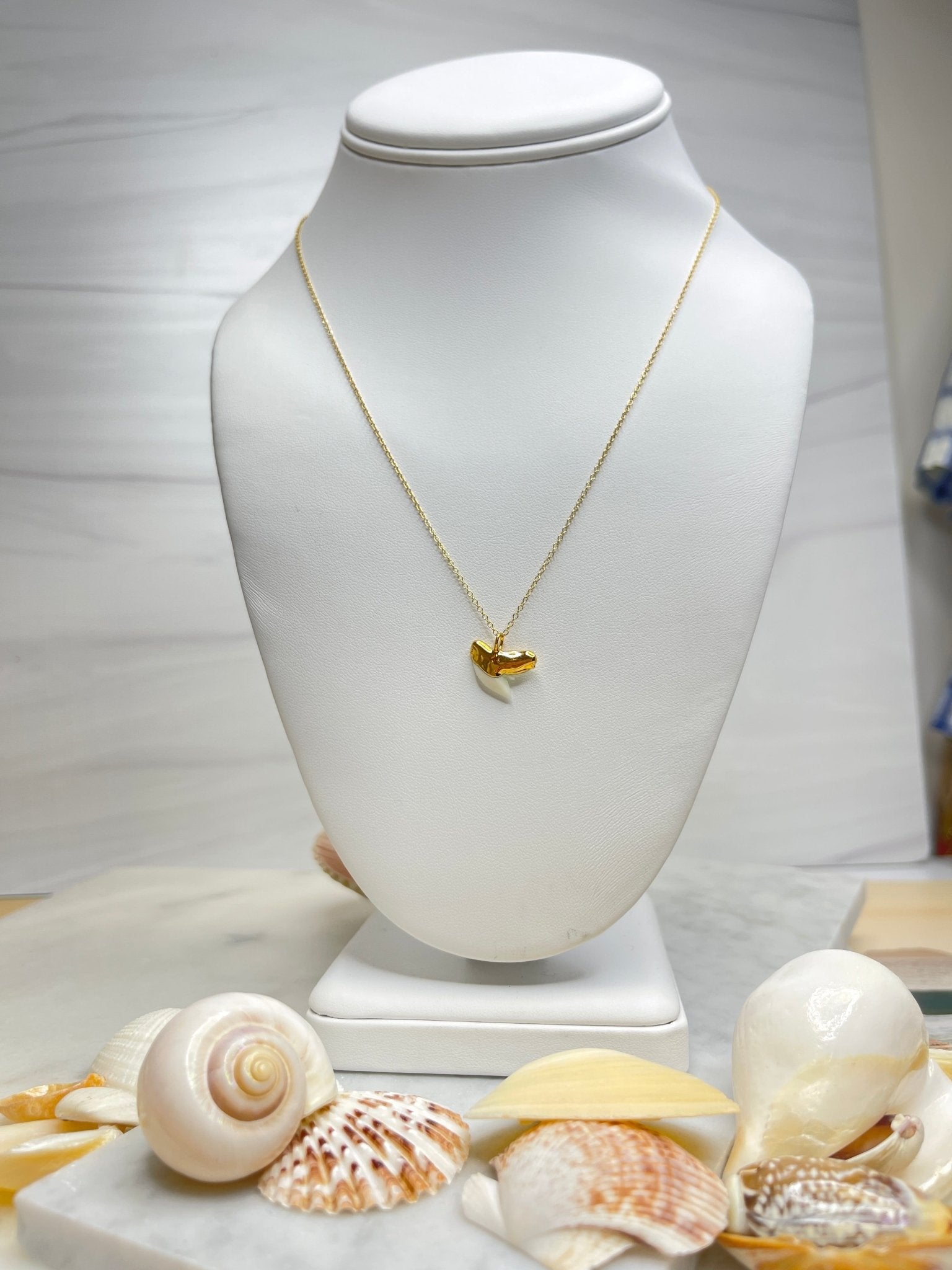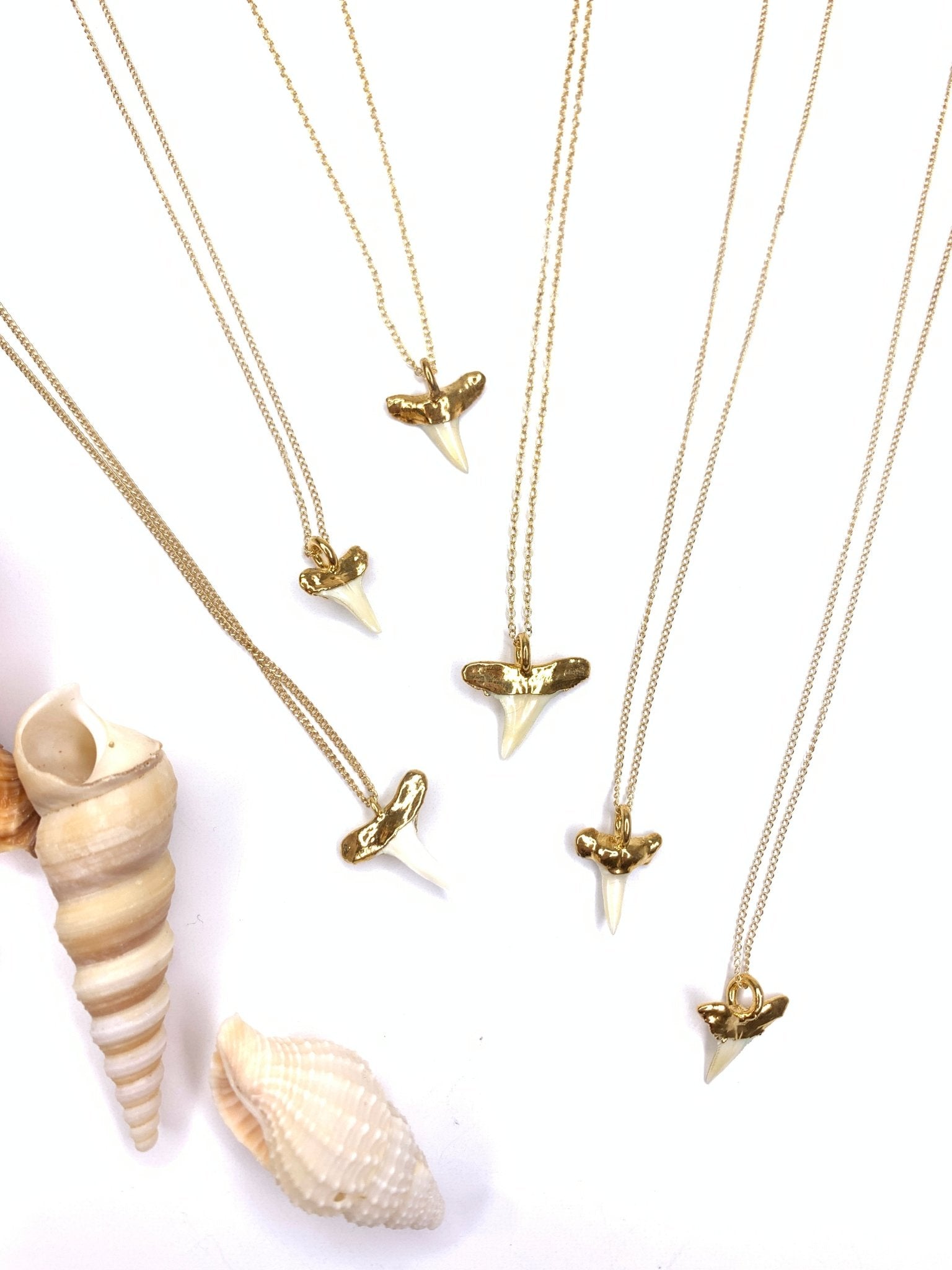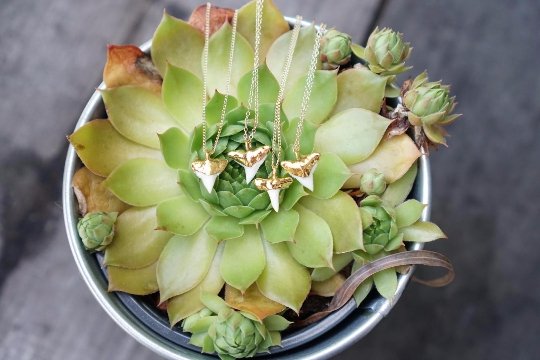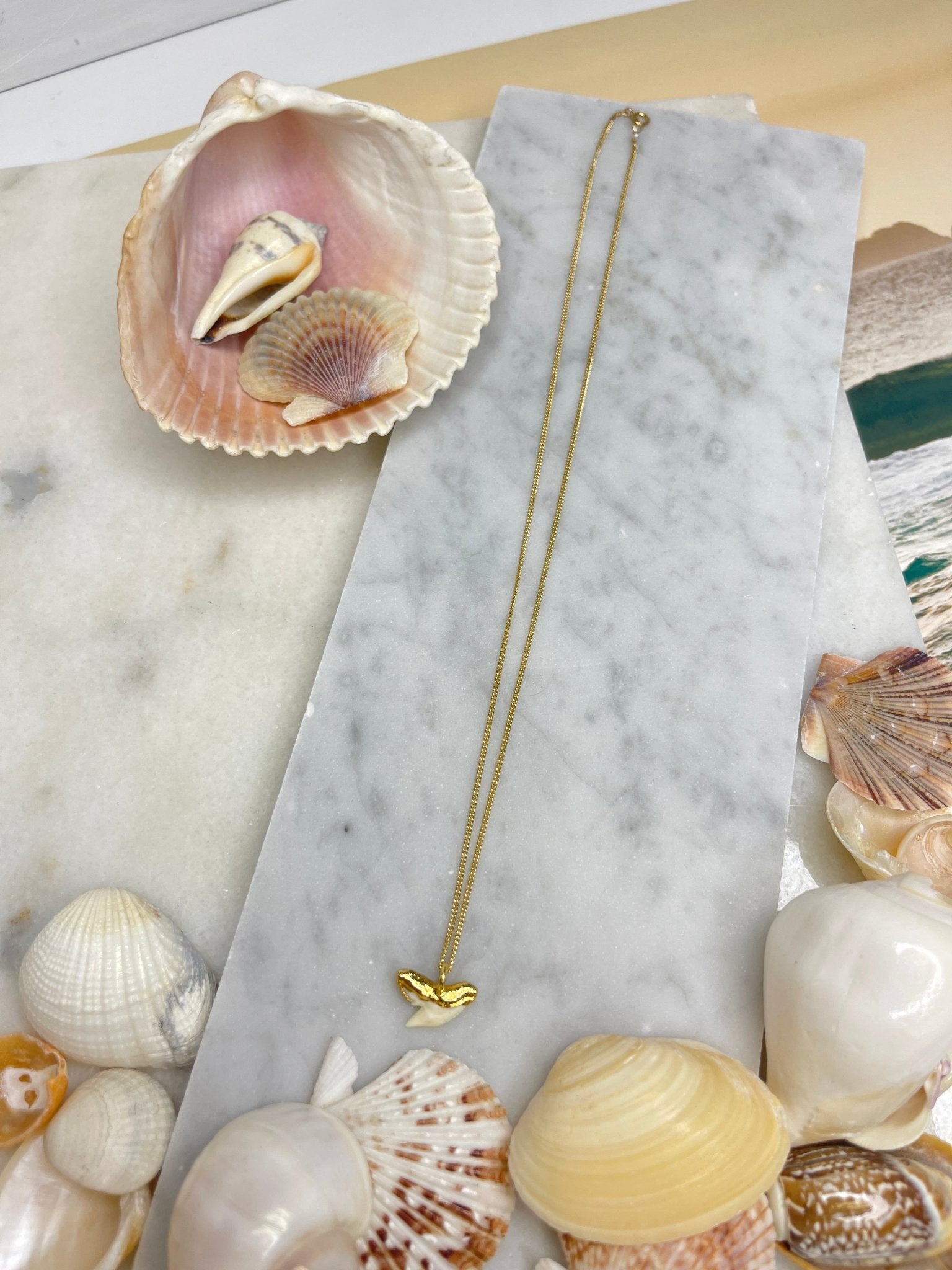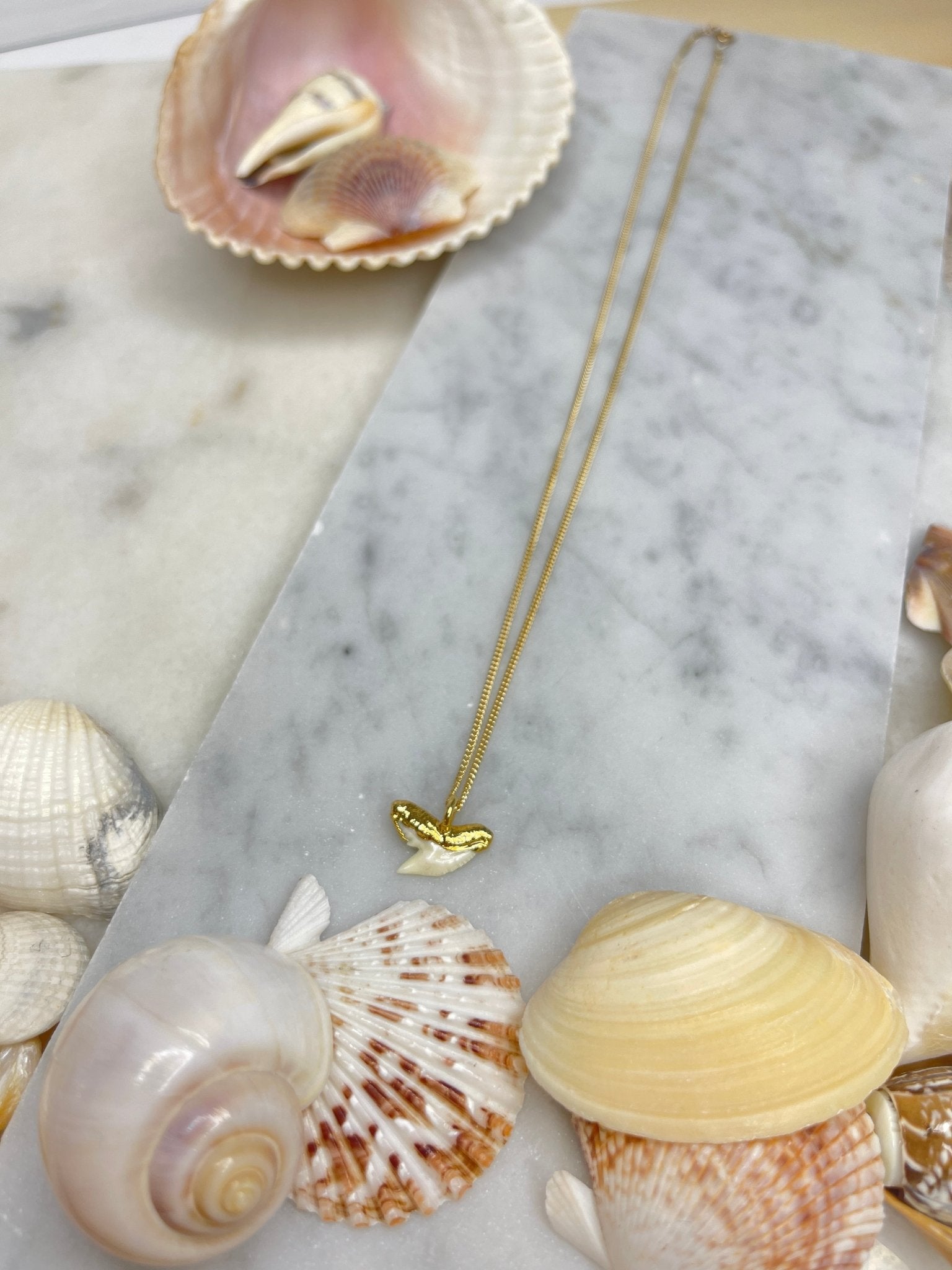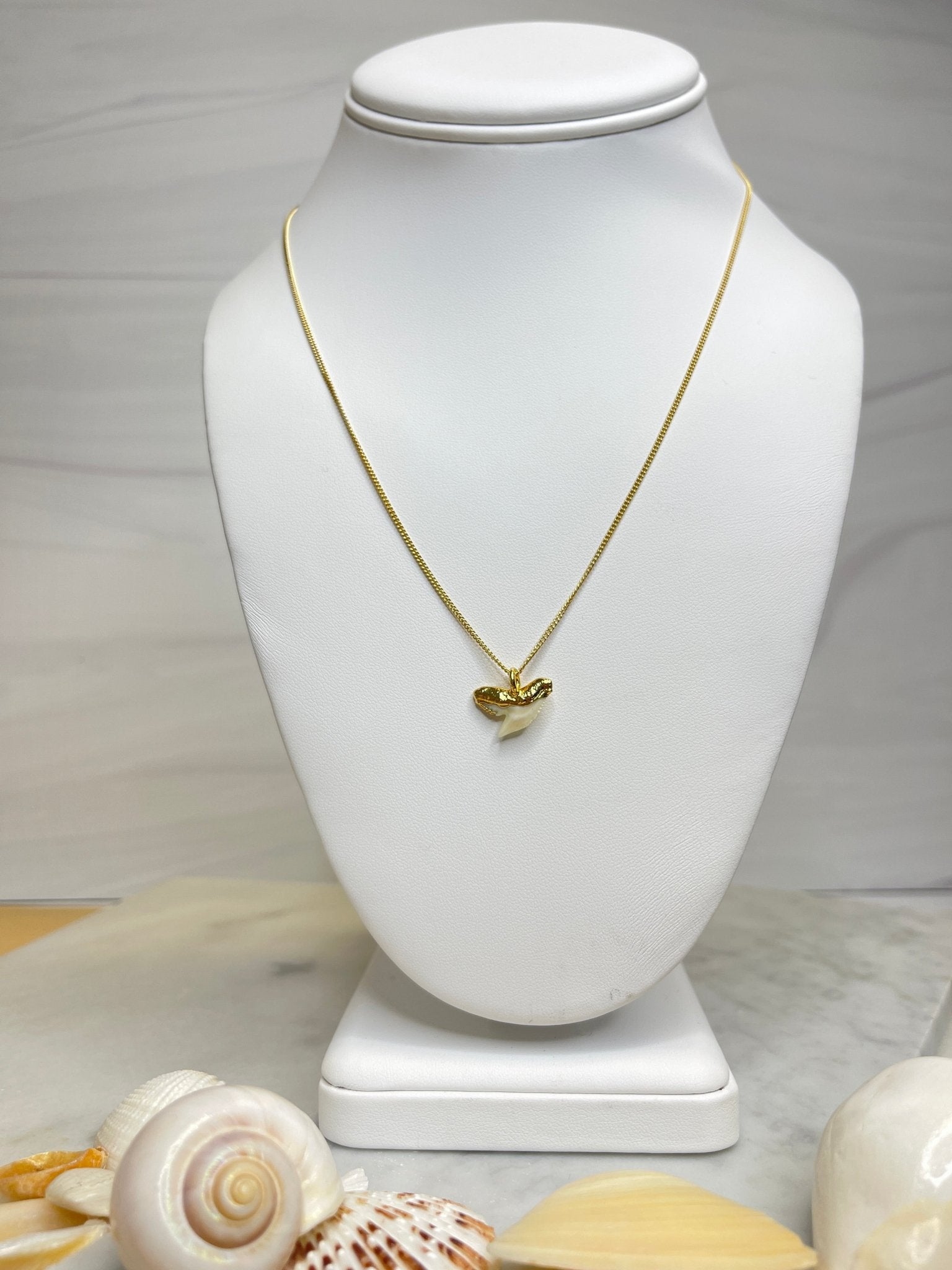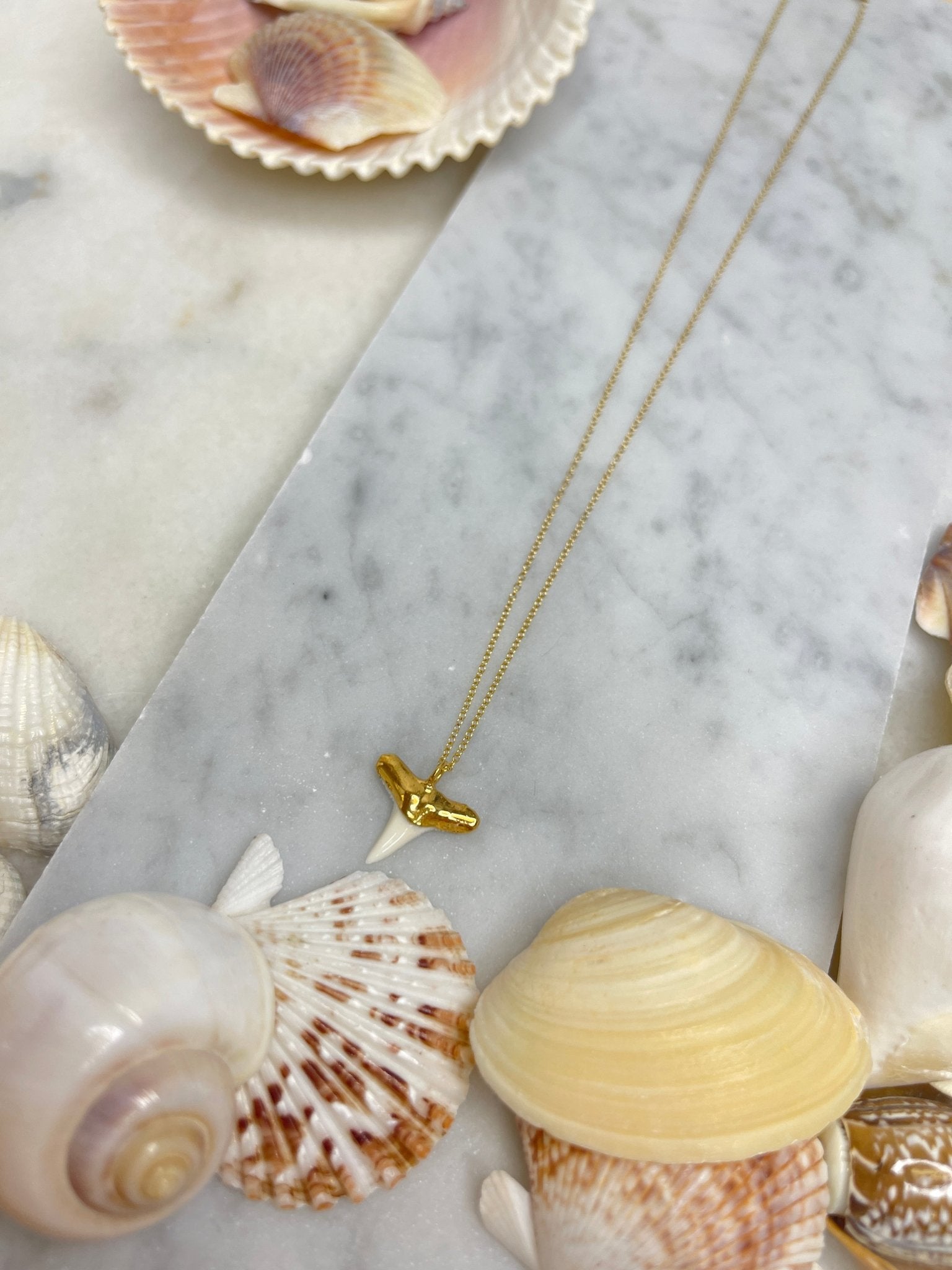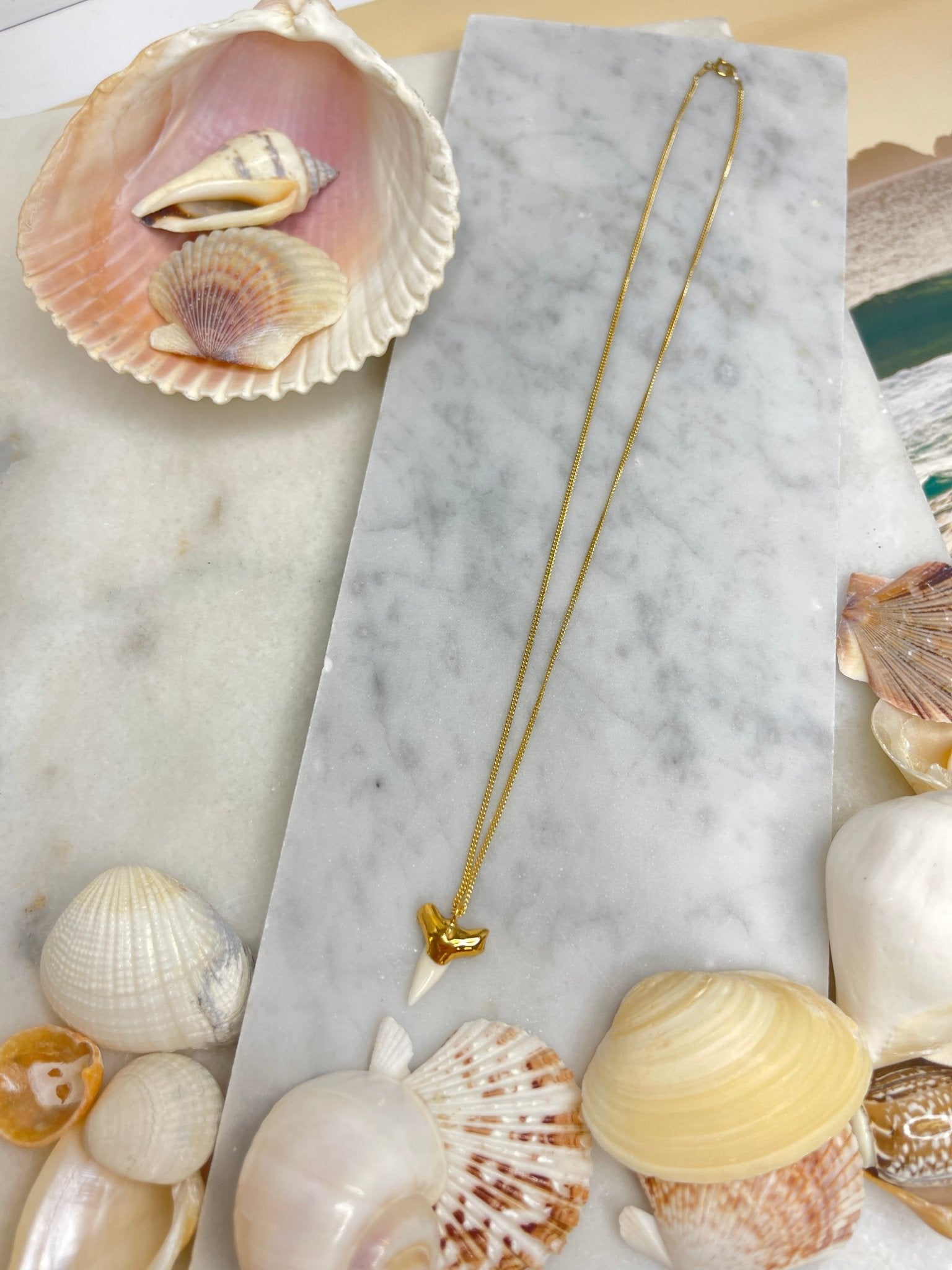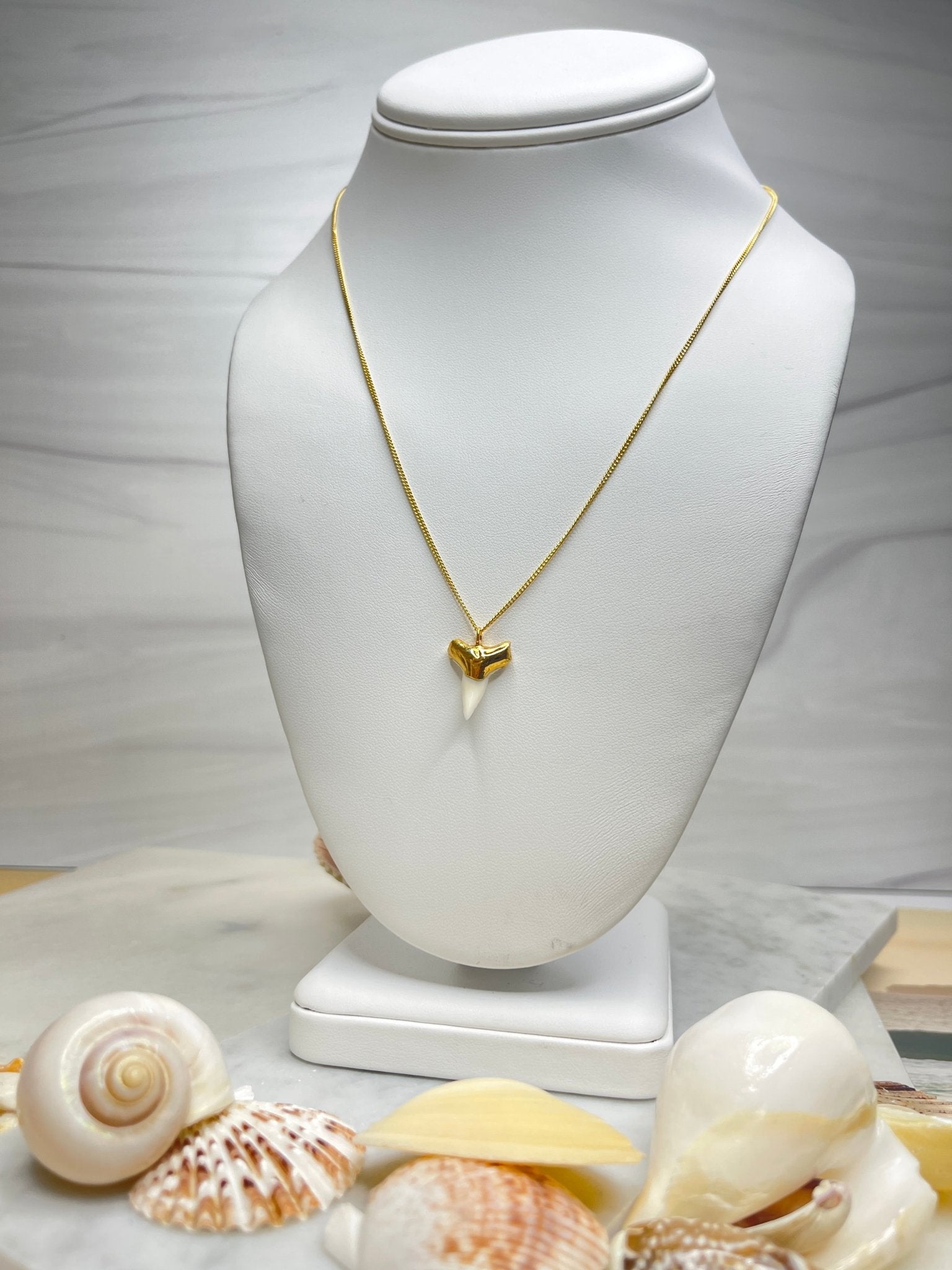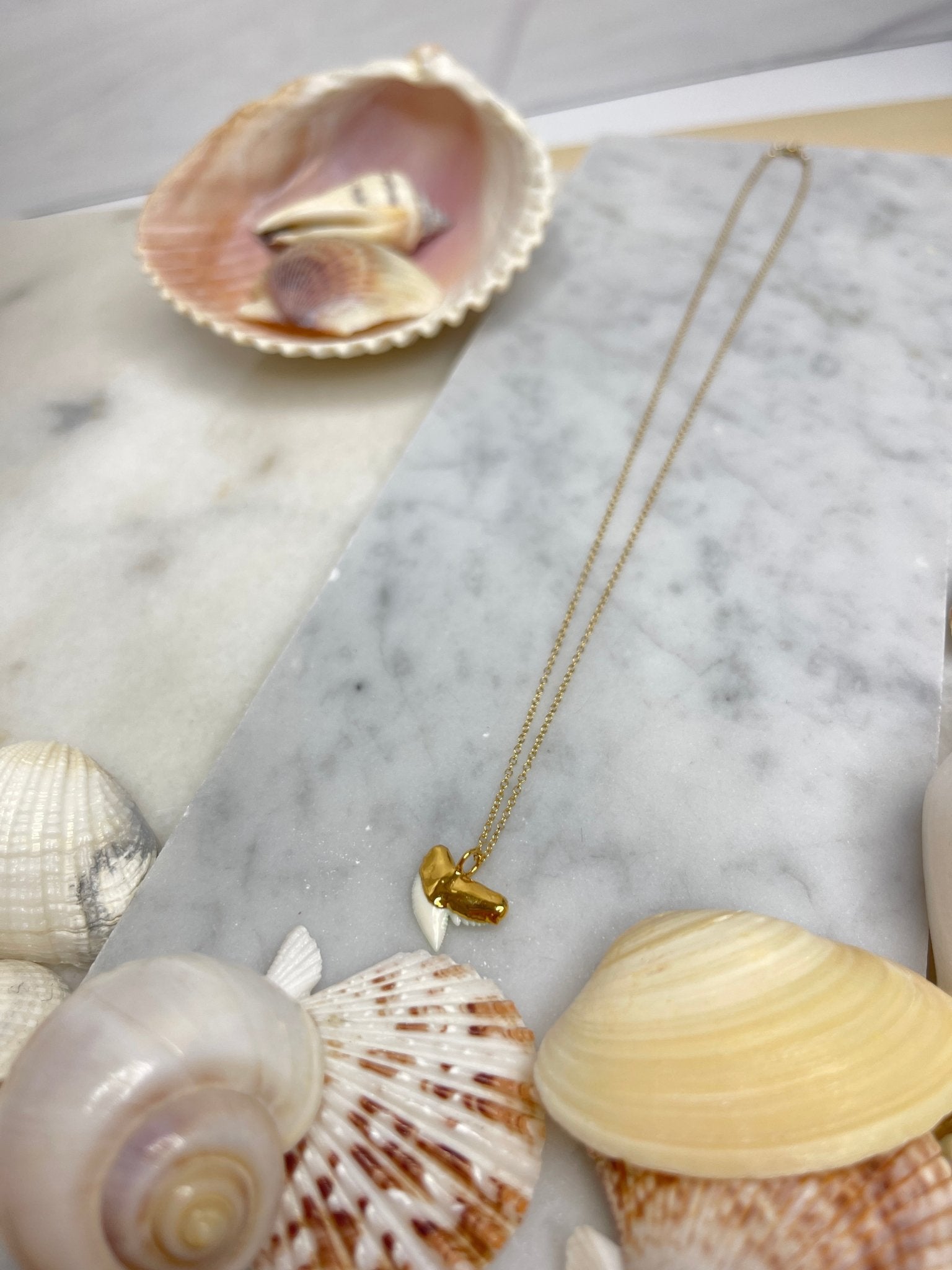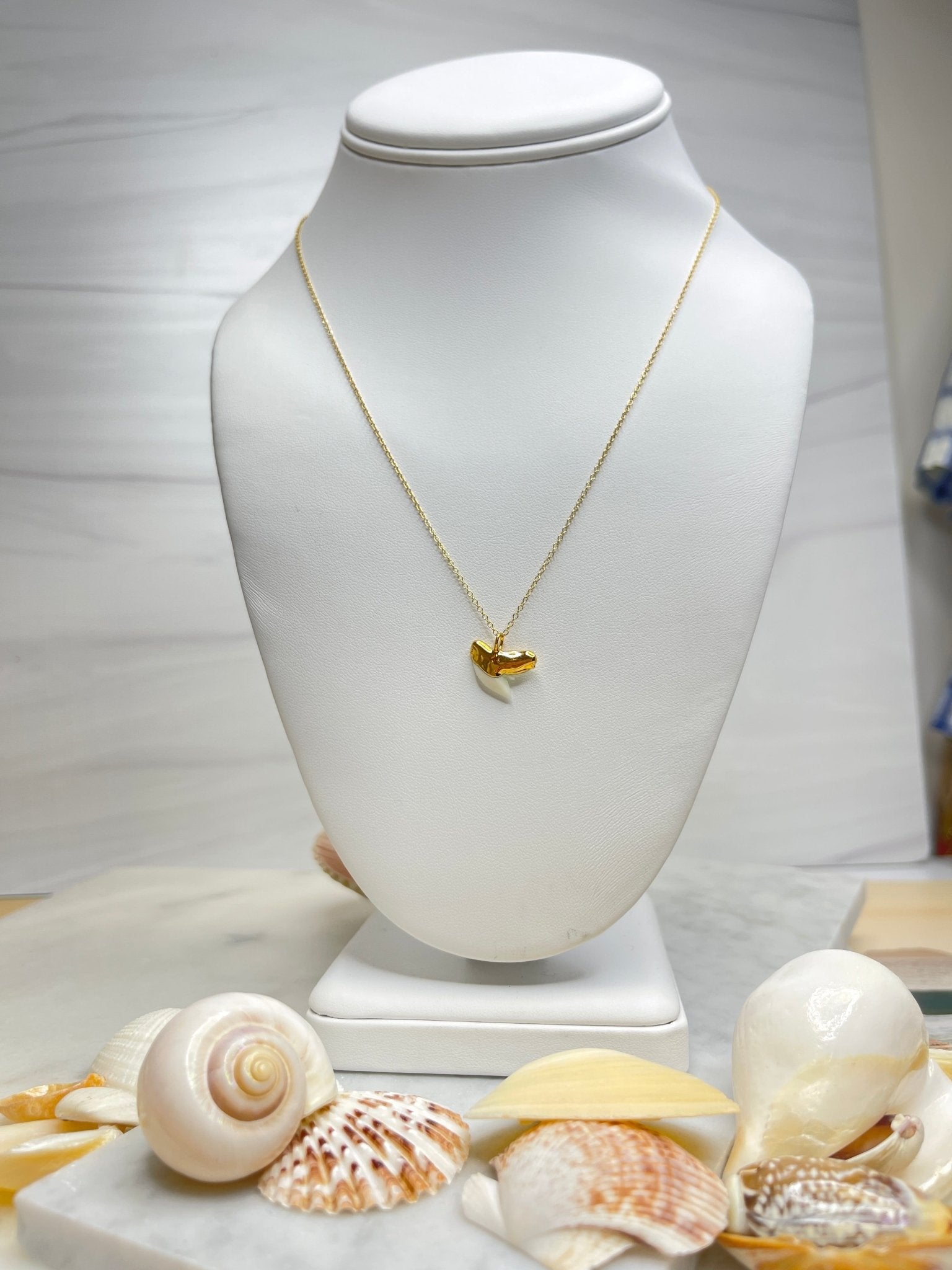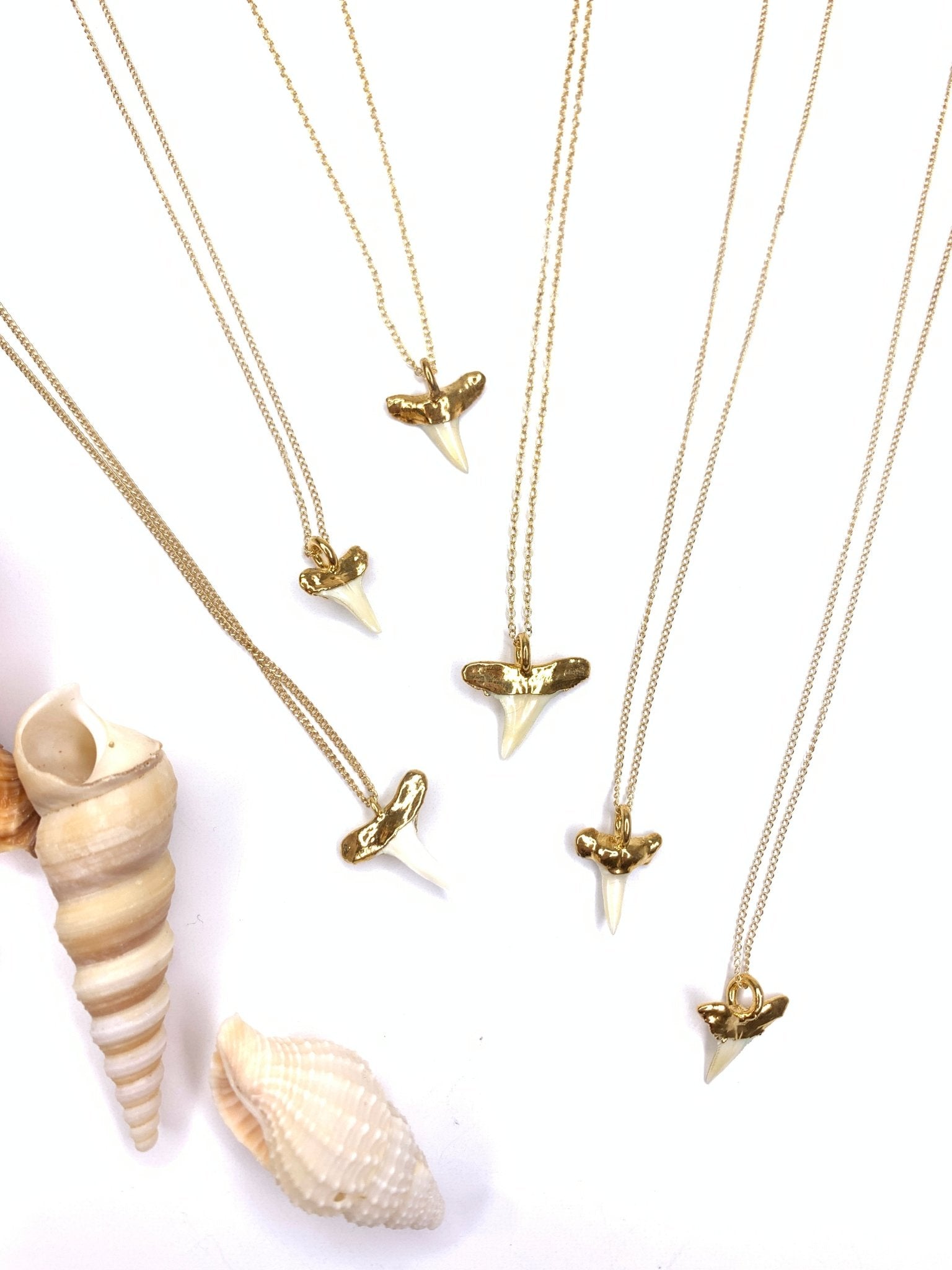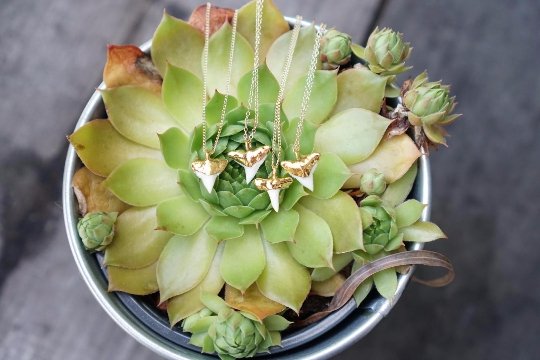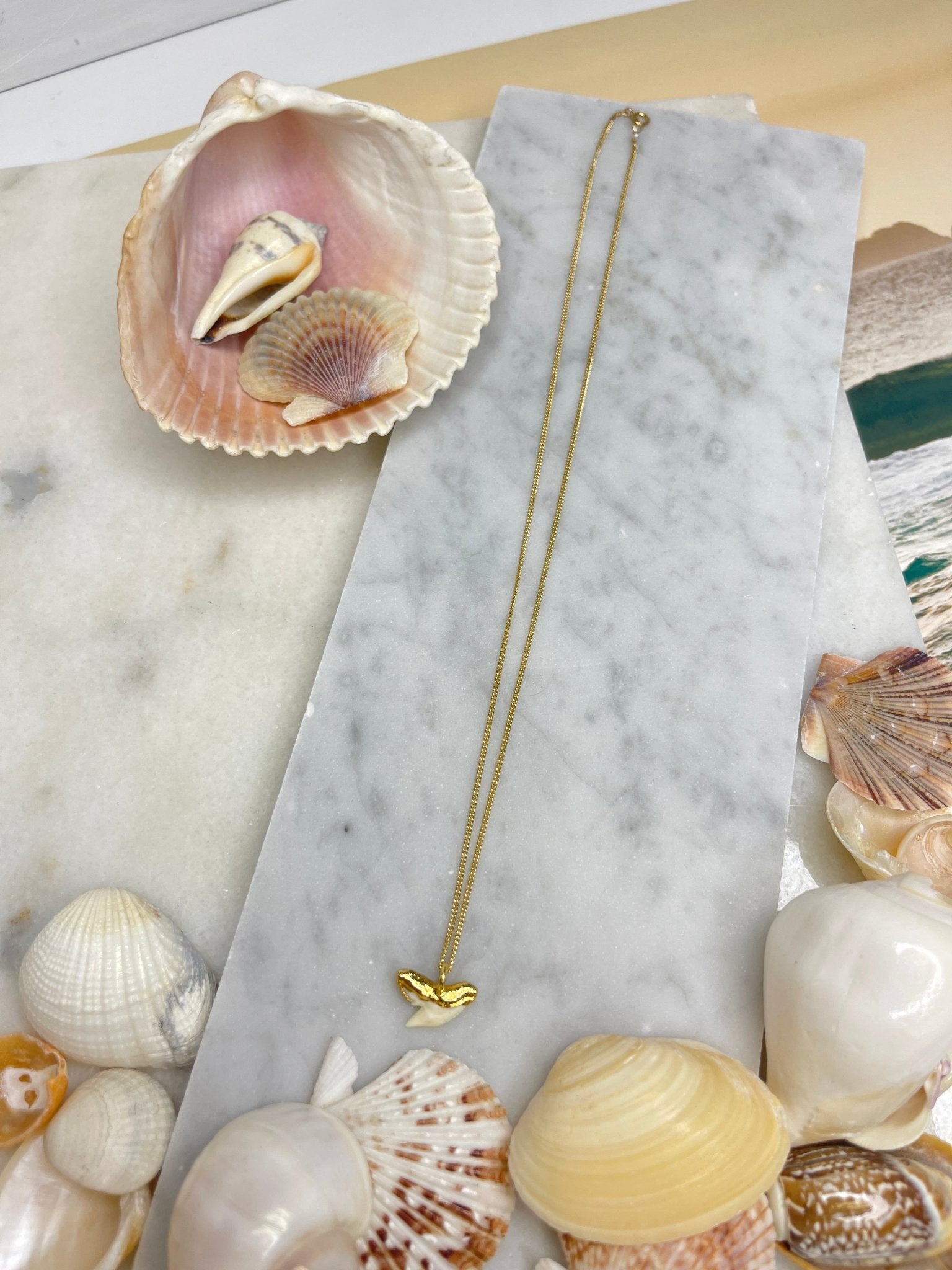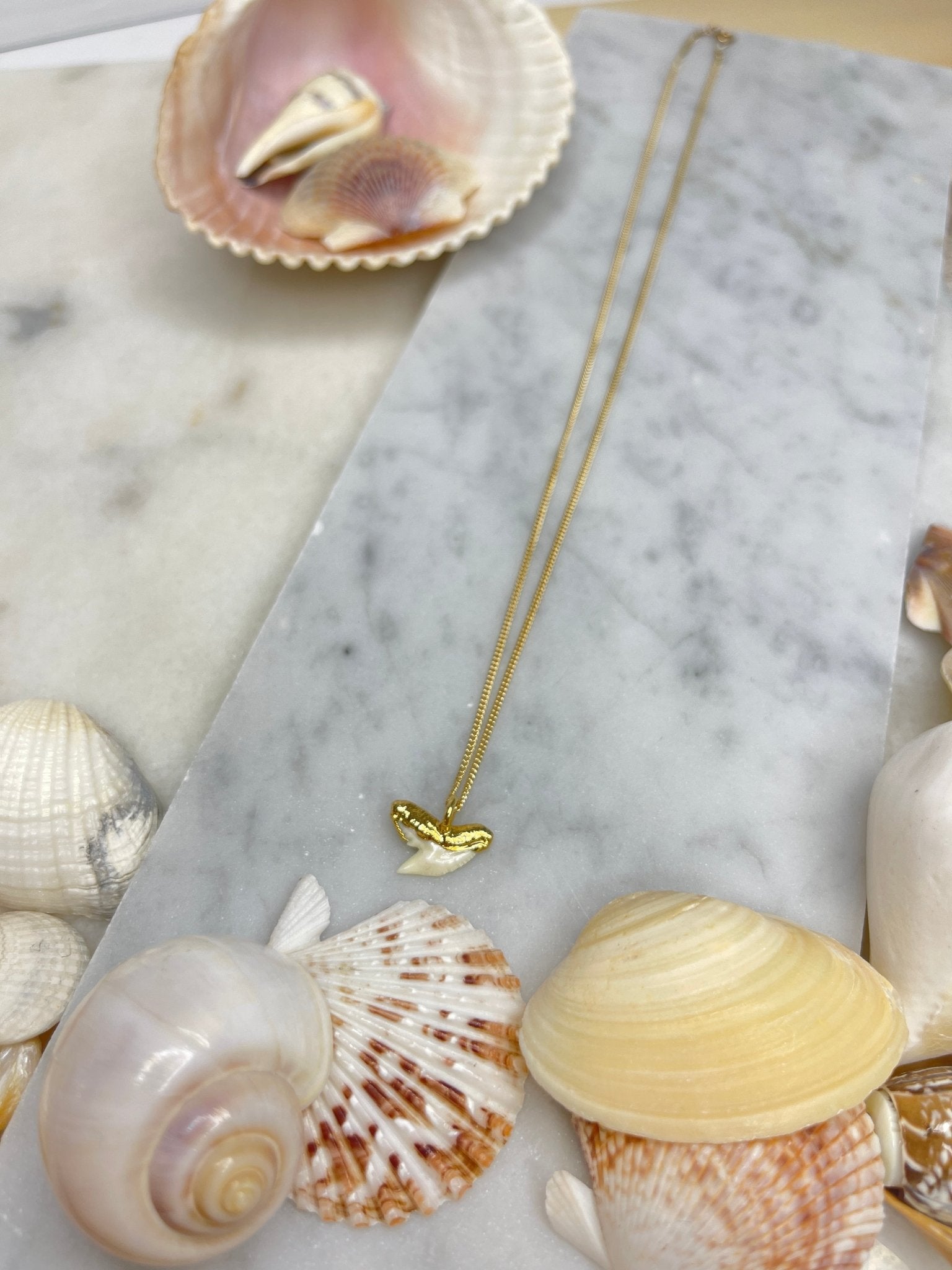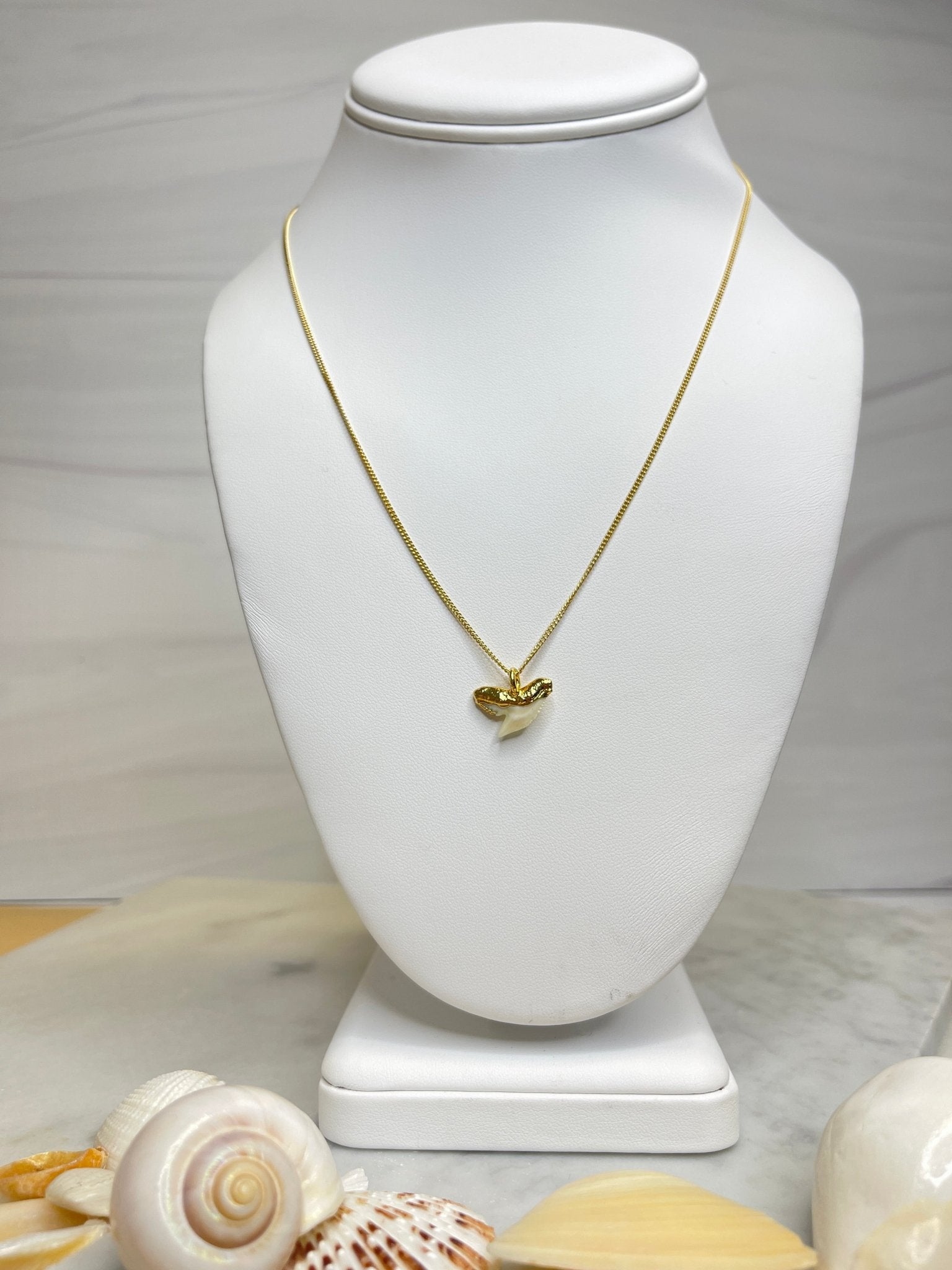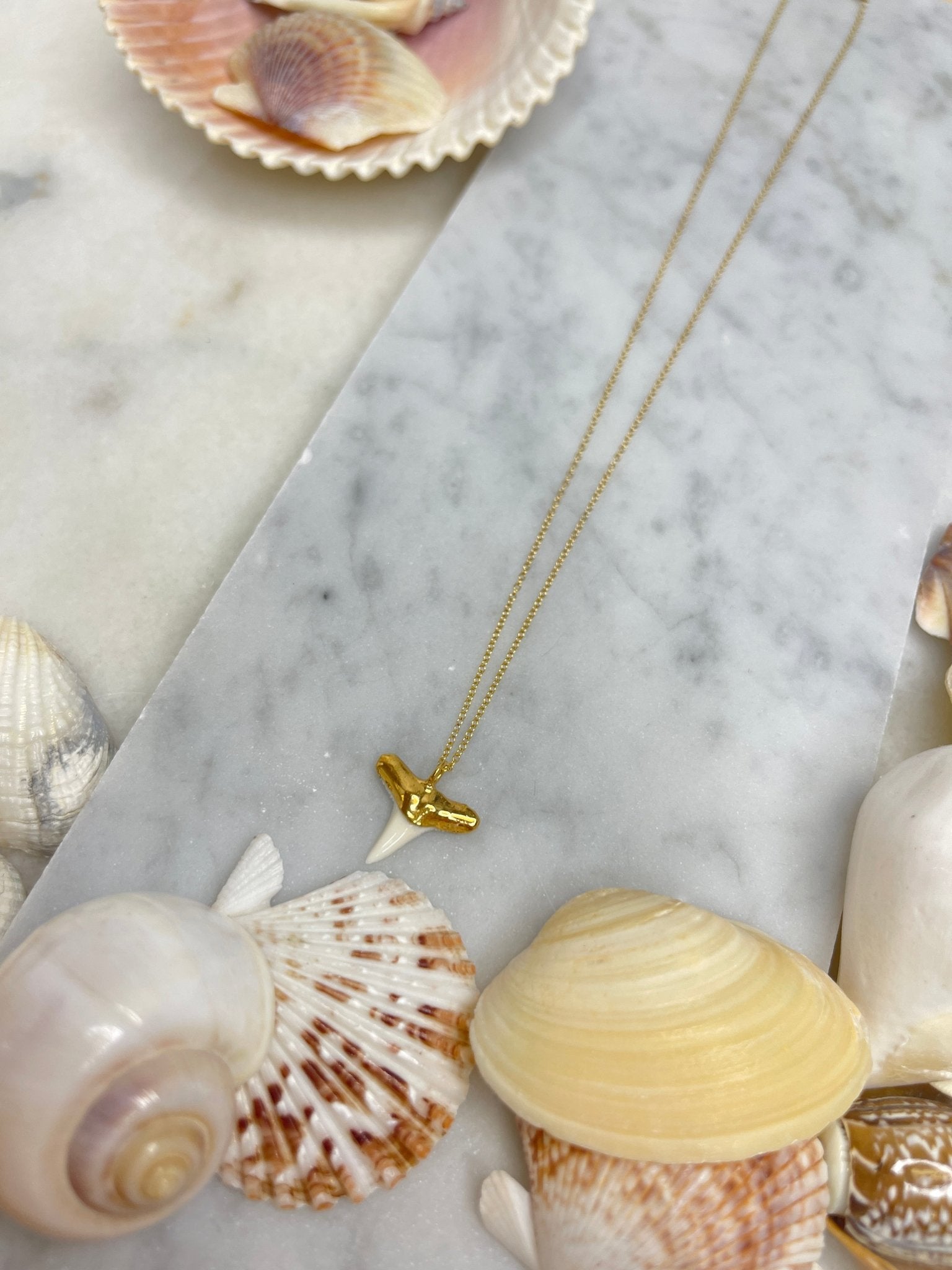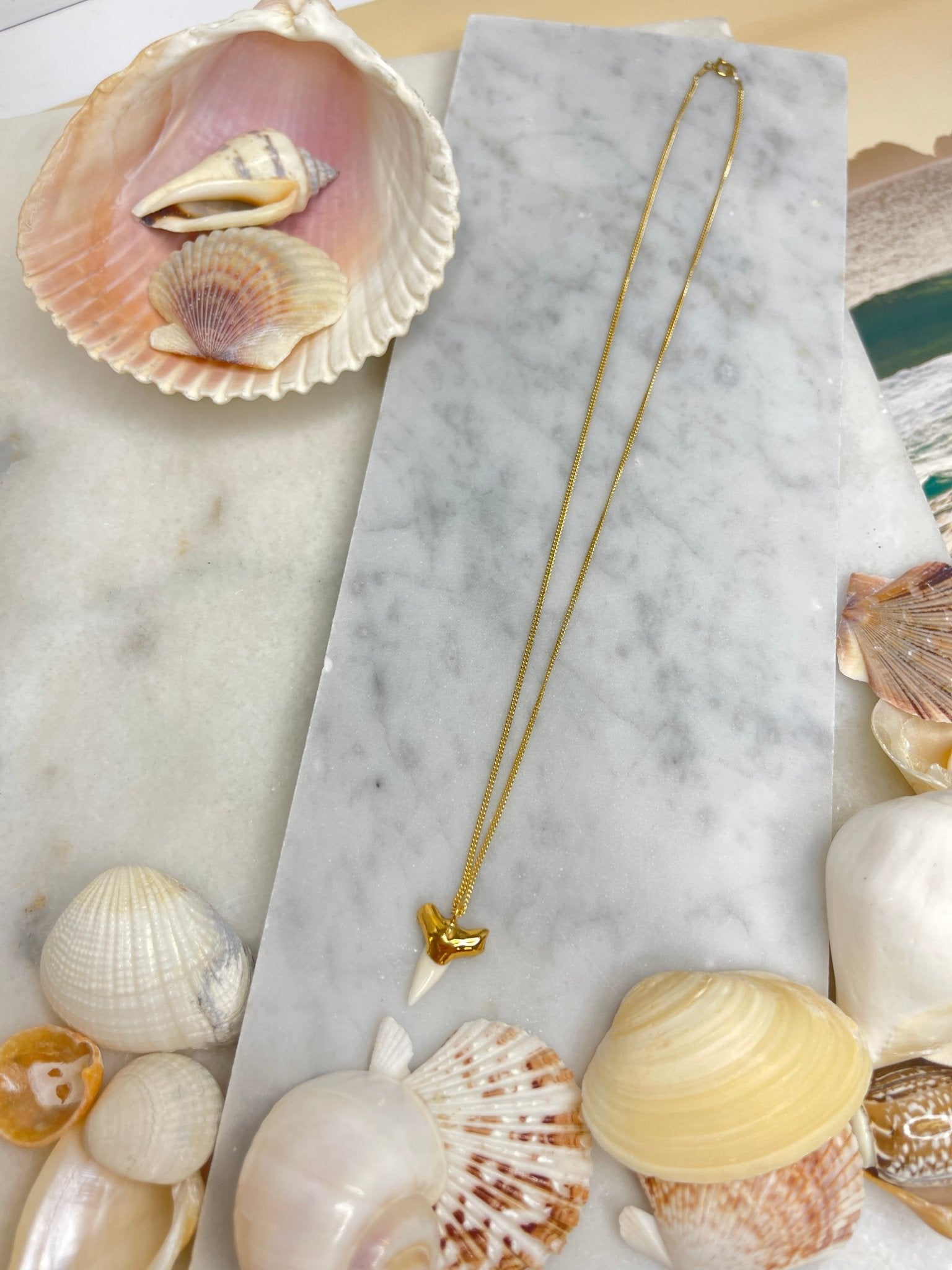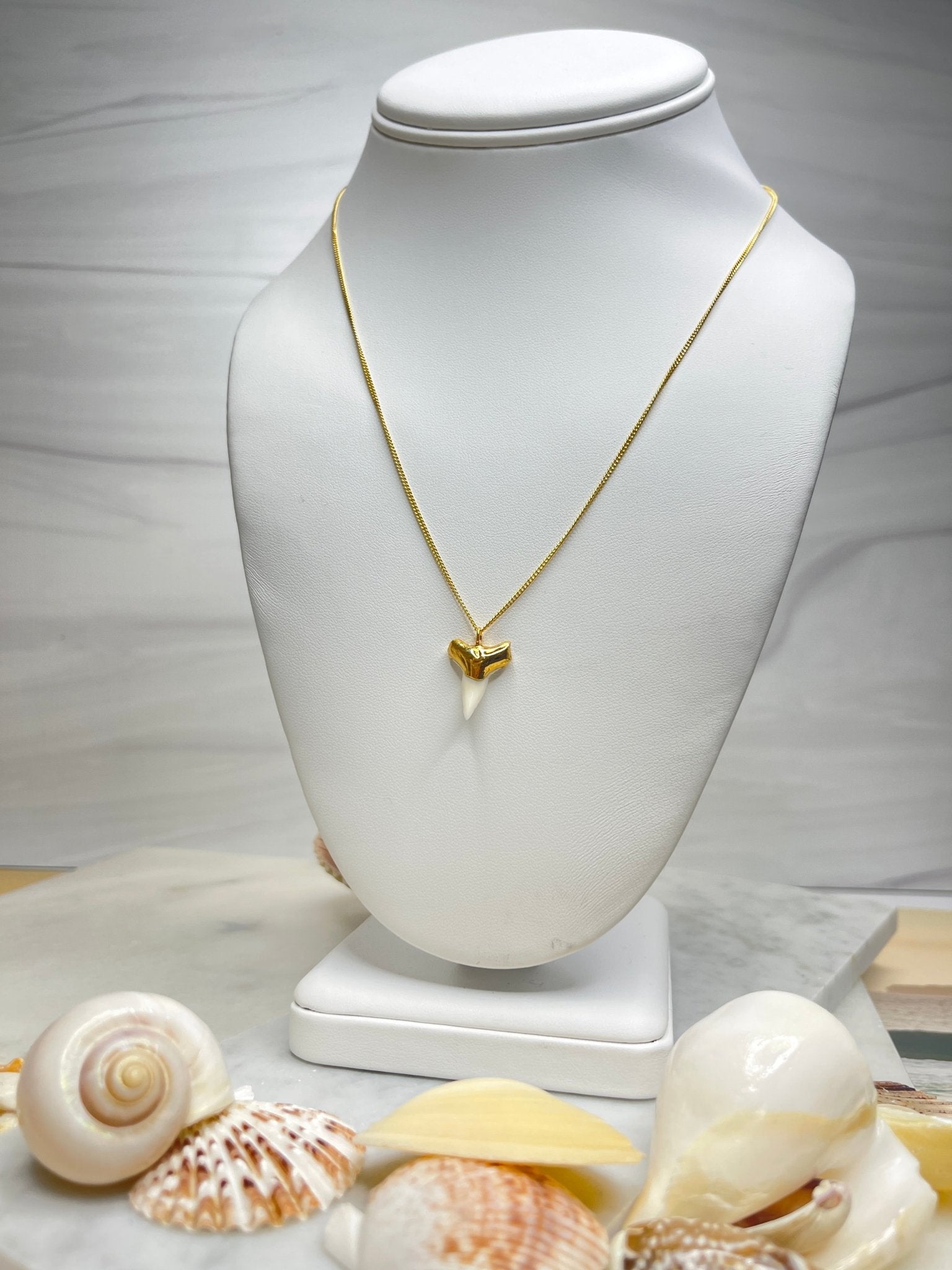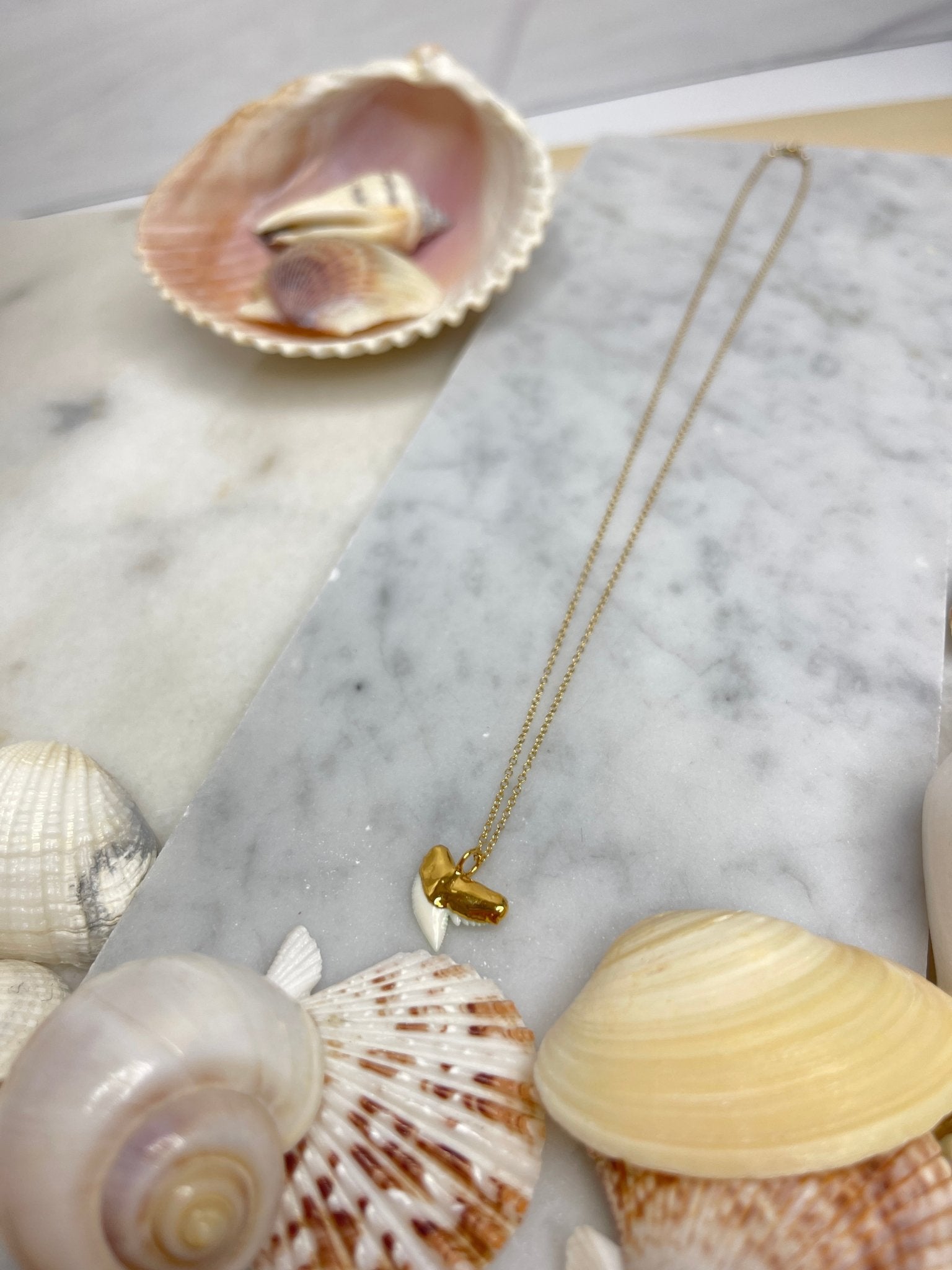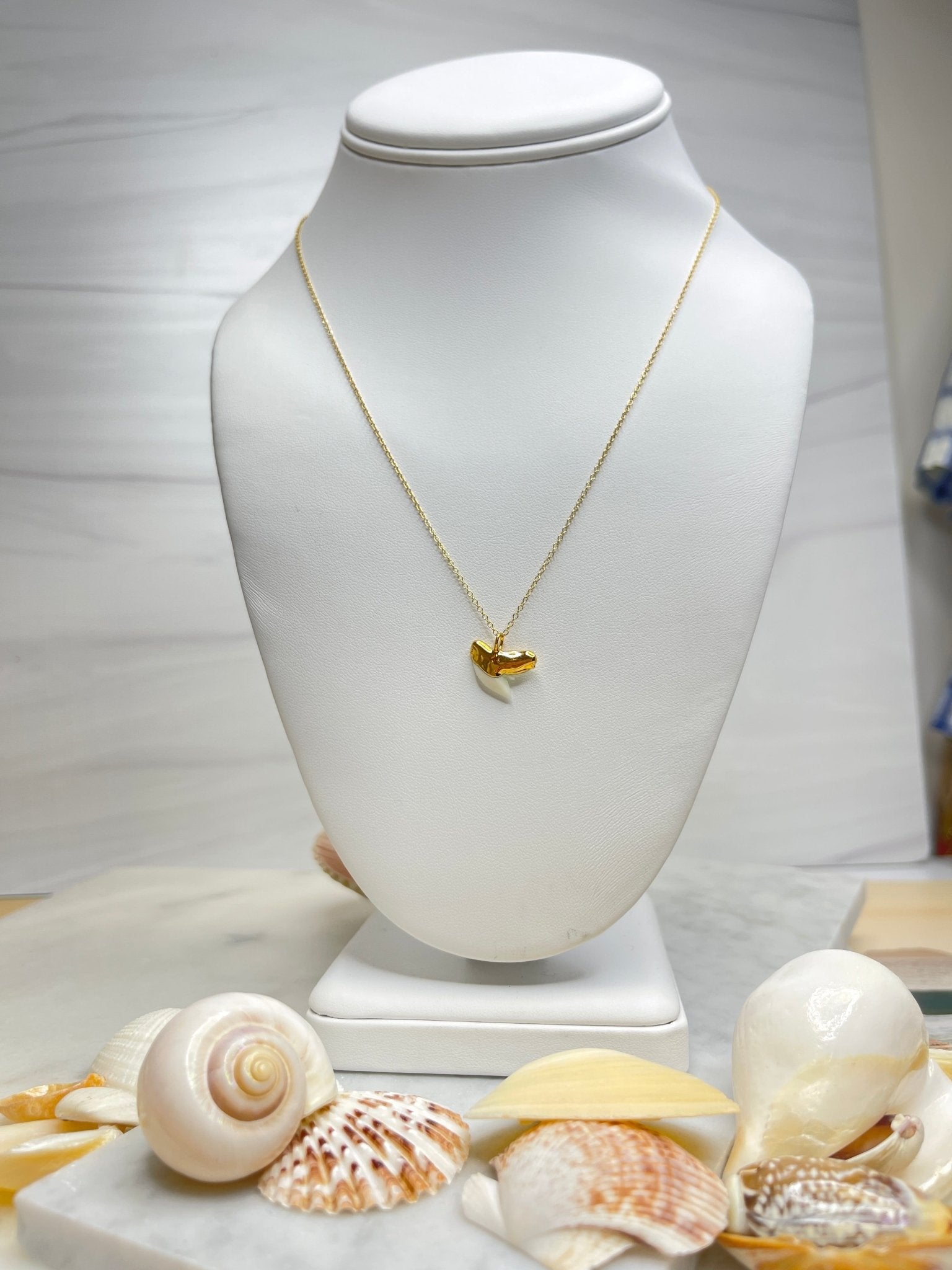 White Shark Tooth Necklace
Genuine white shark tooth from Hawaii, dipped in 24k gold on a 18" length 14k gold filled chain.
Sizes and shapes of teeth vary, contact us if interested in specifics. 
These shark teeth are found and sourced only from those who have found these ethically and with no harm to any marine life.