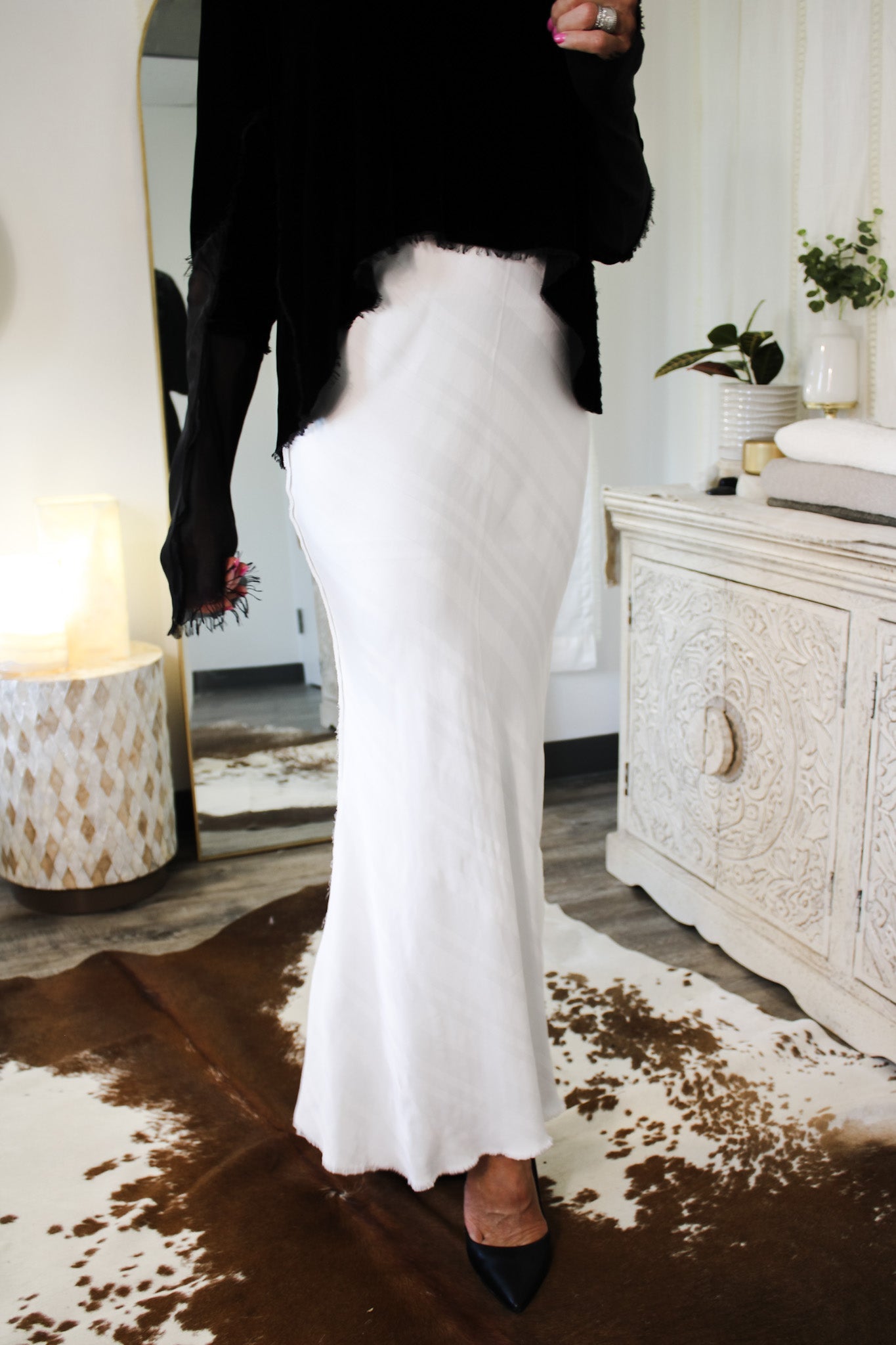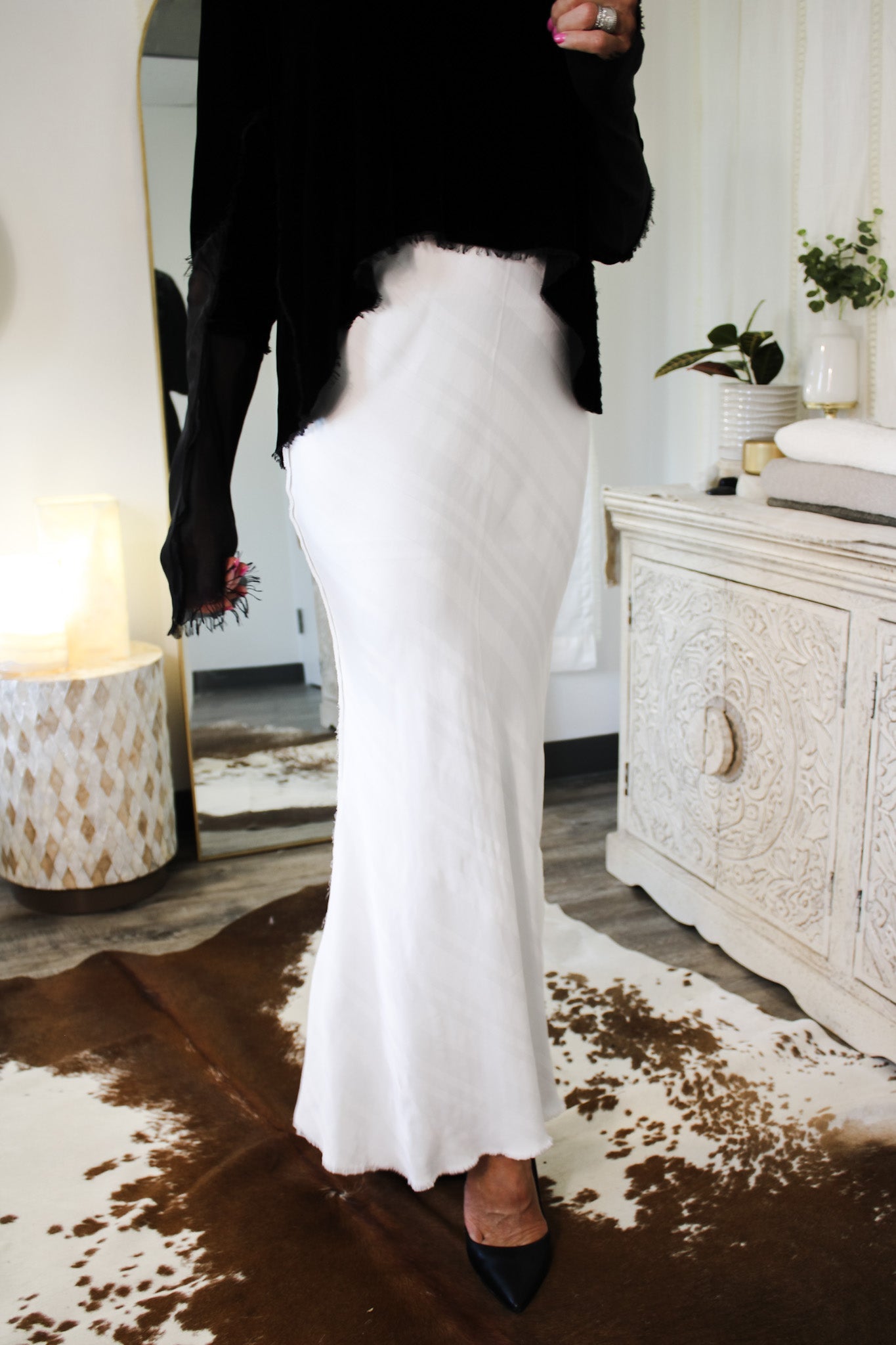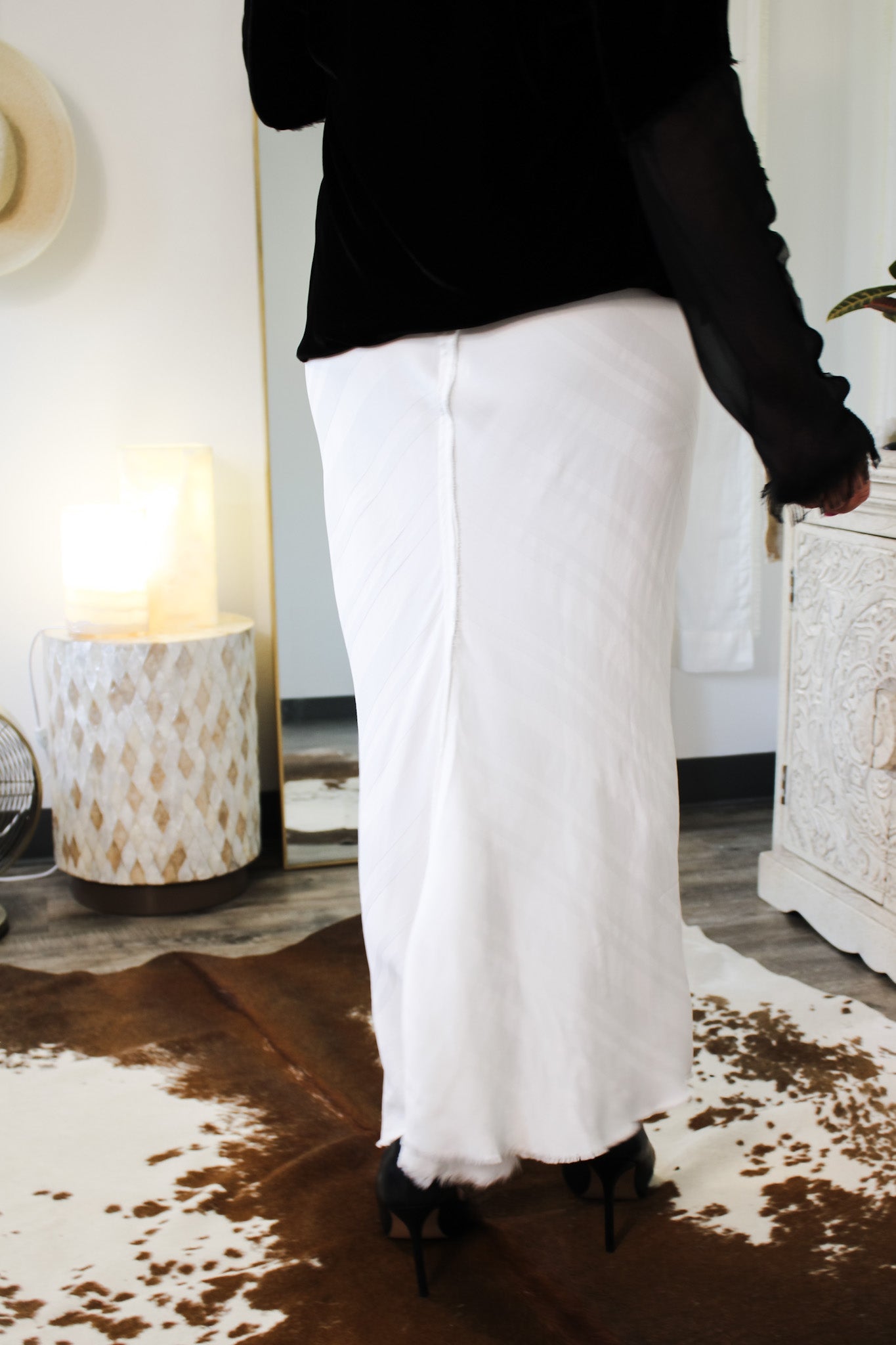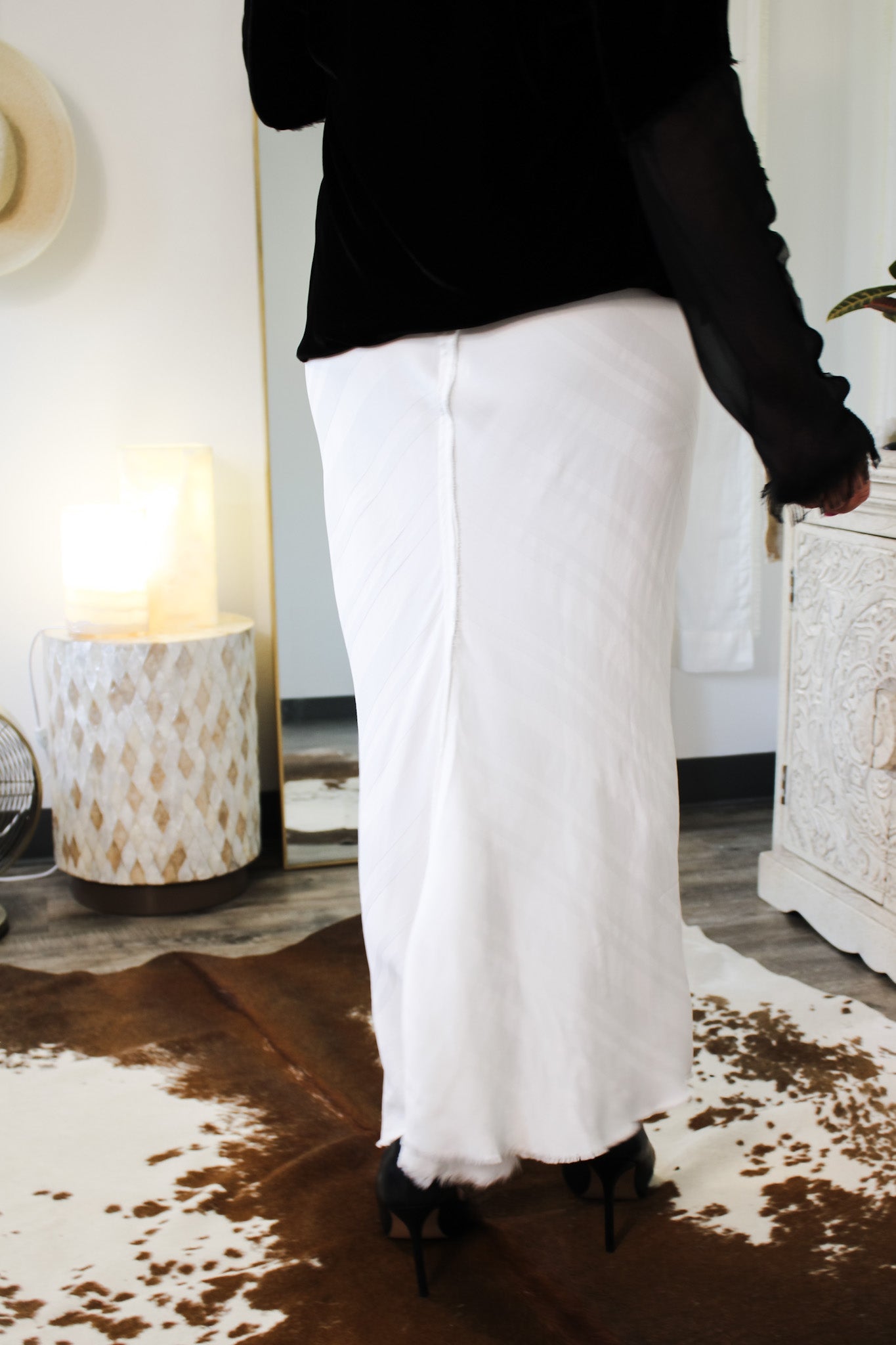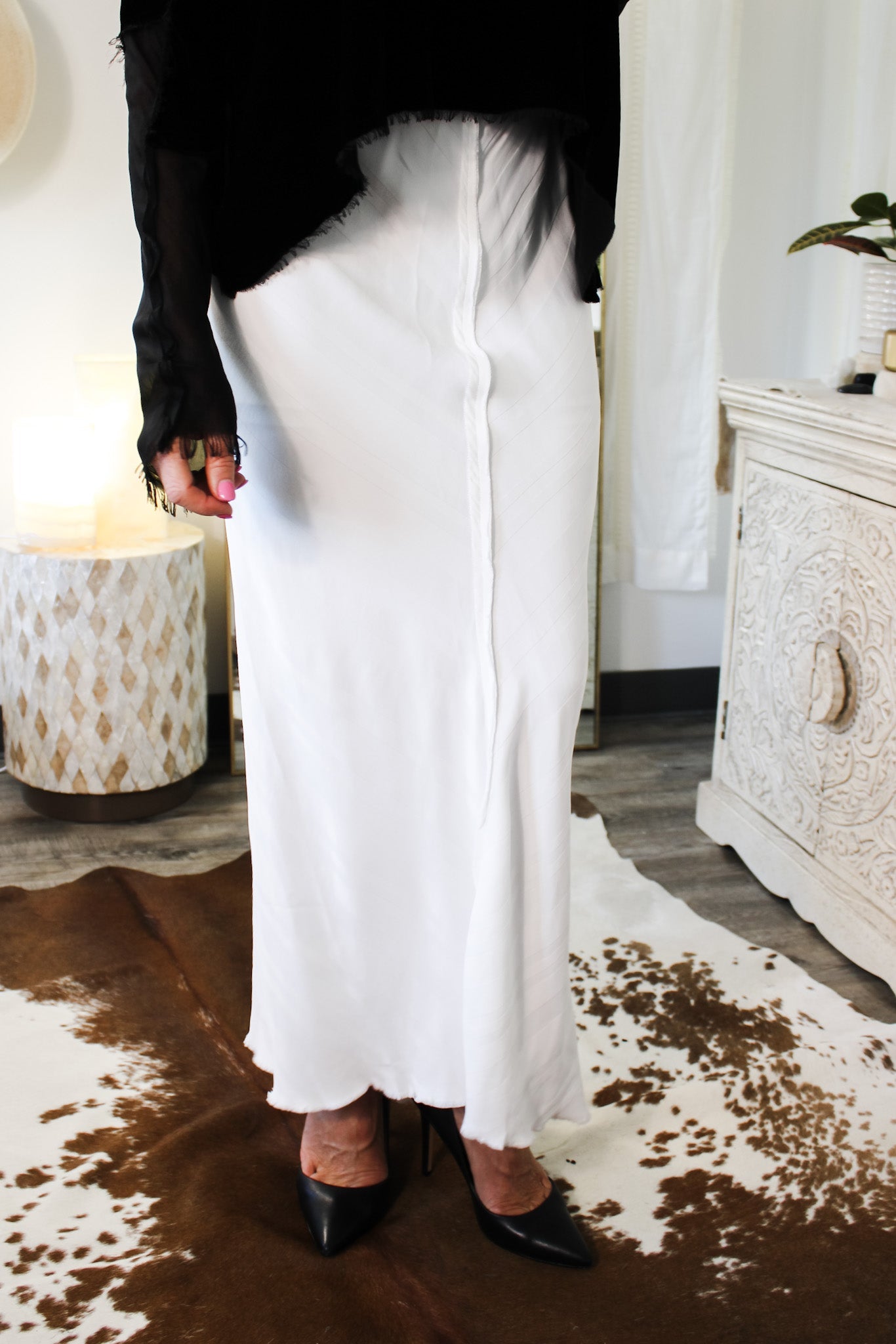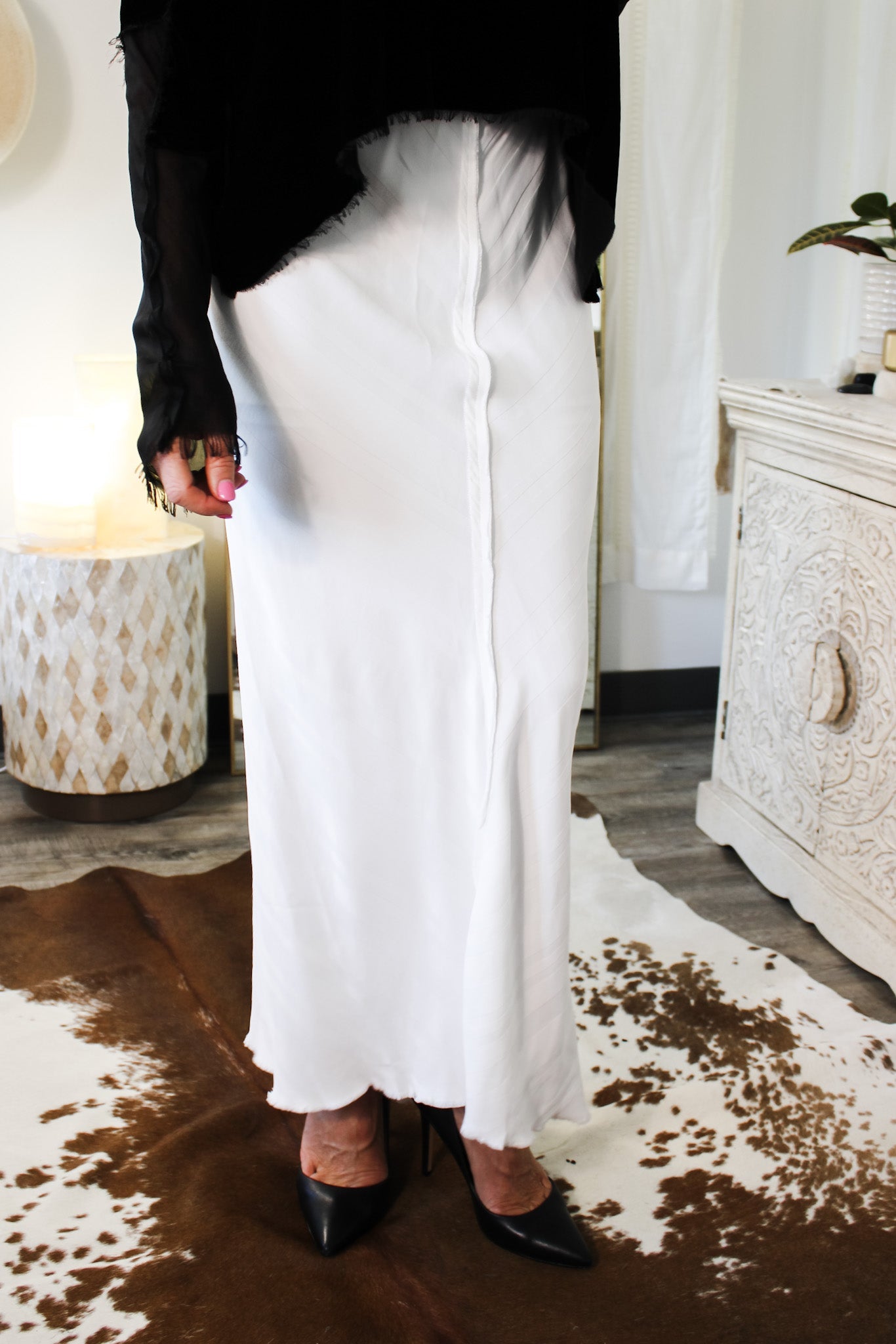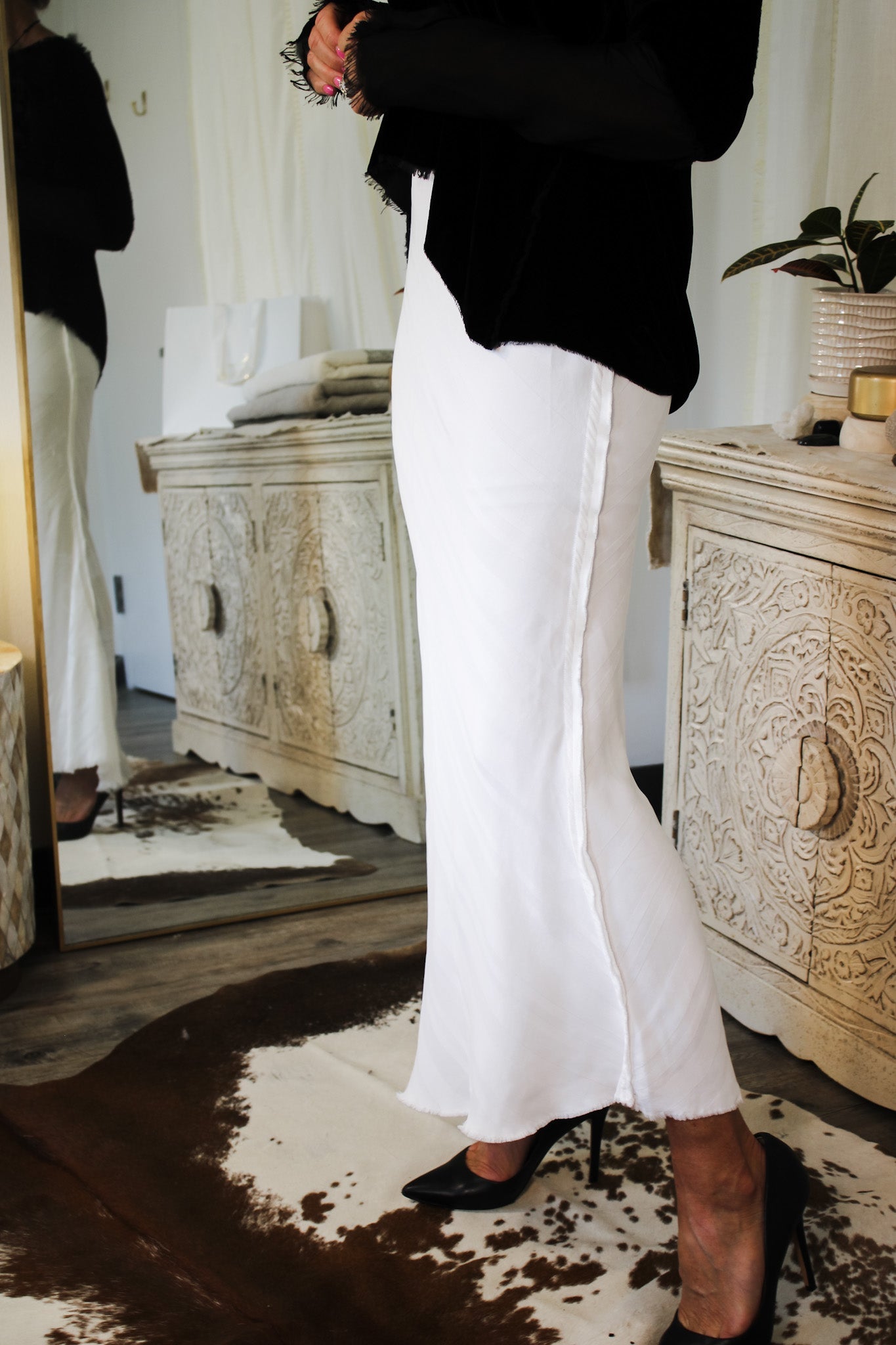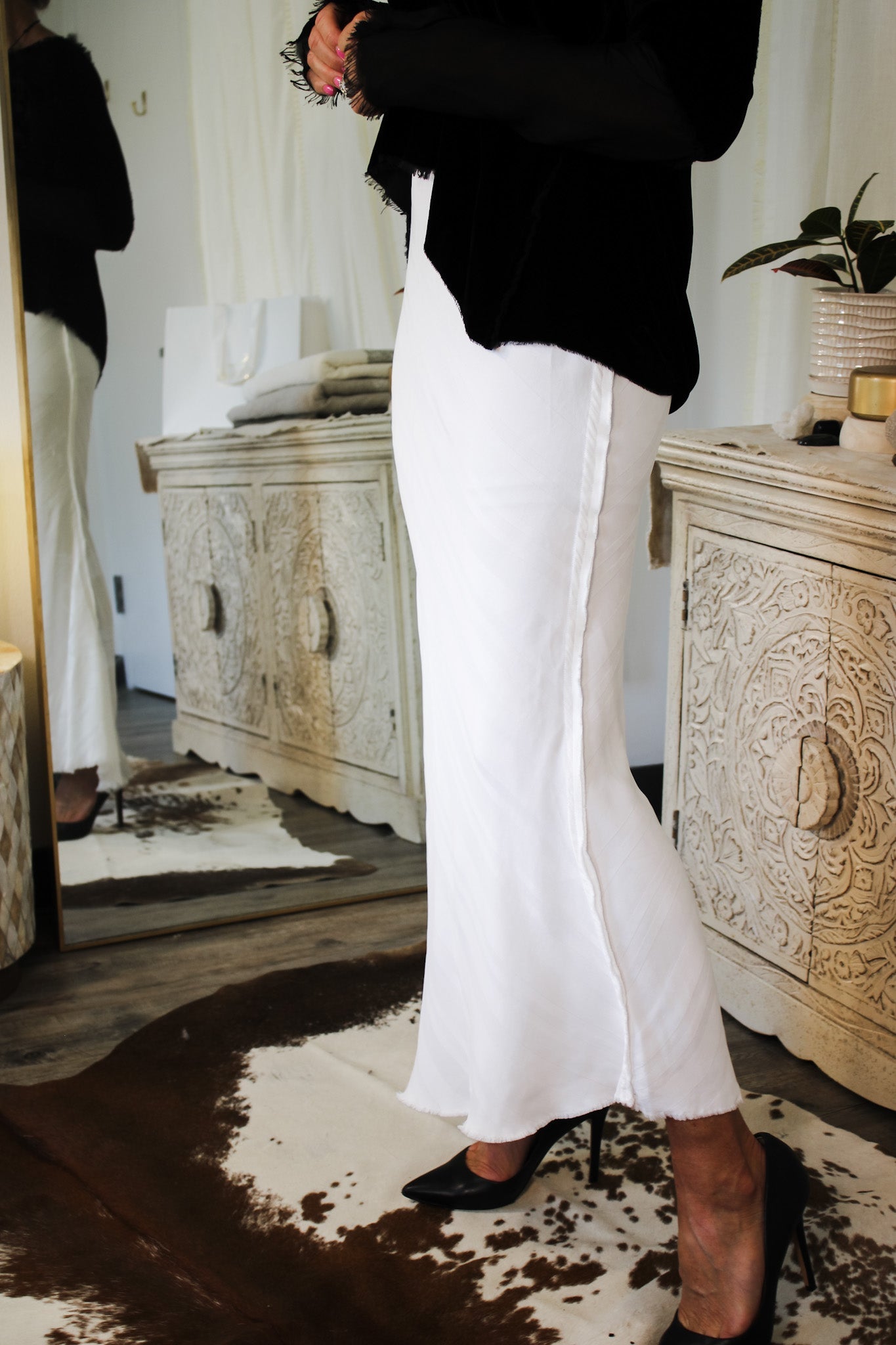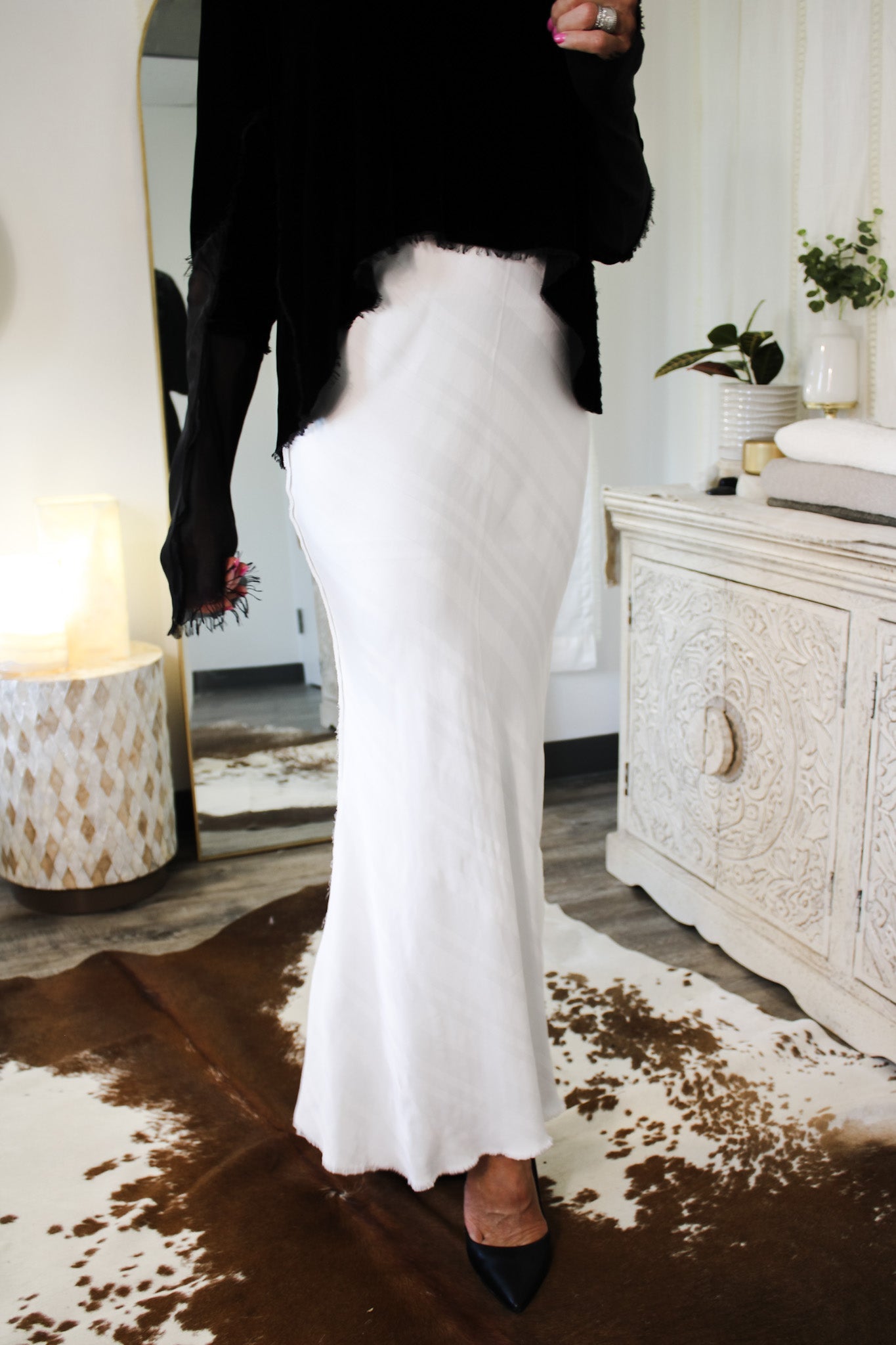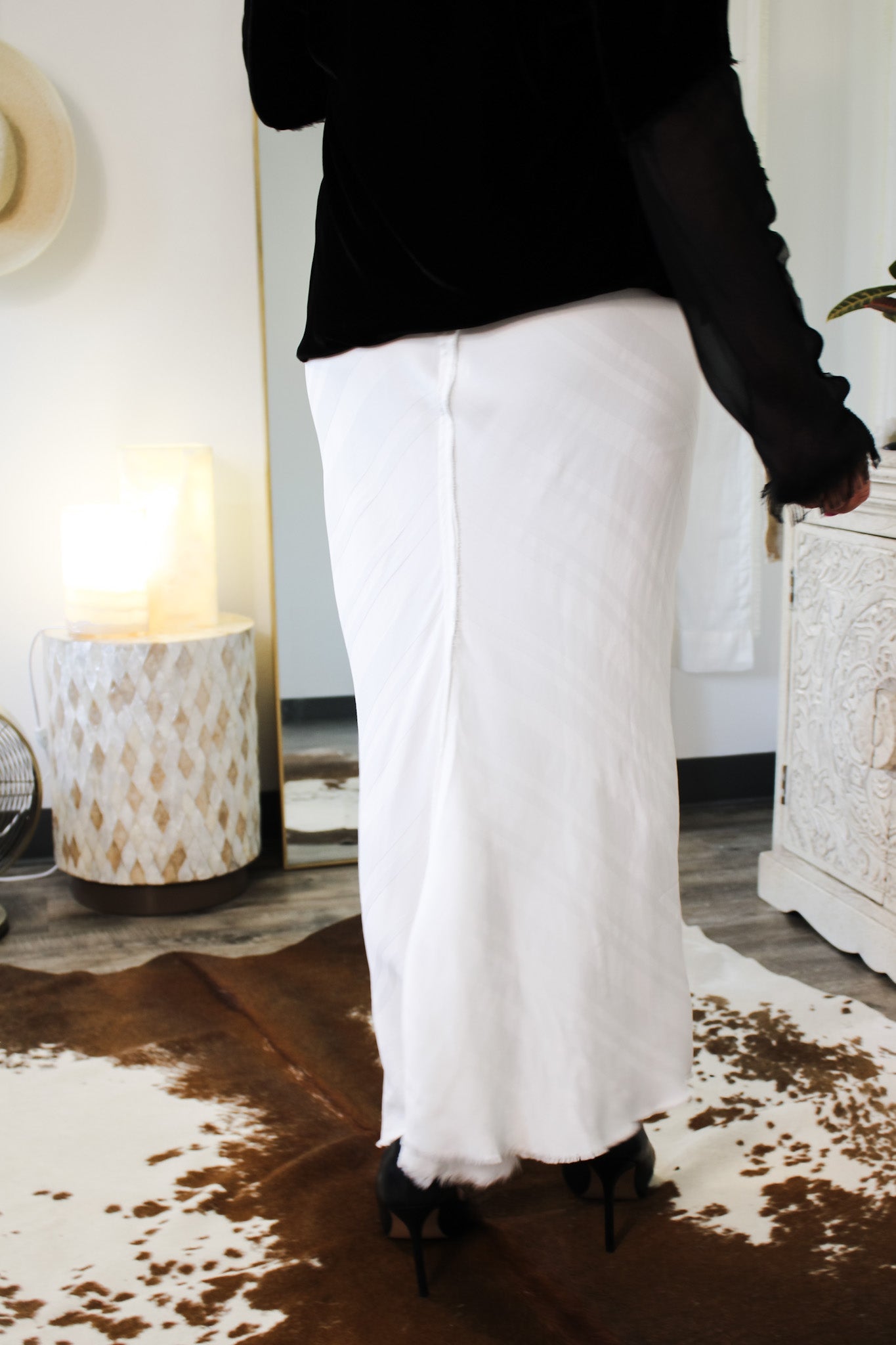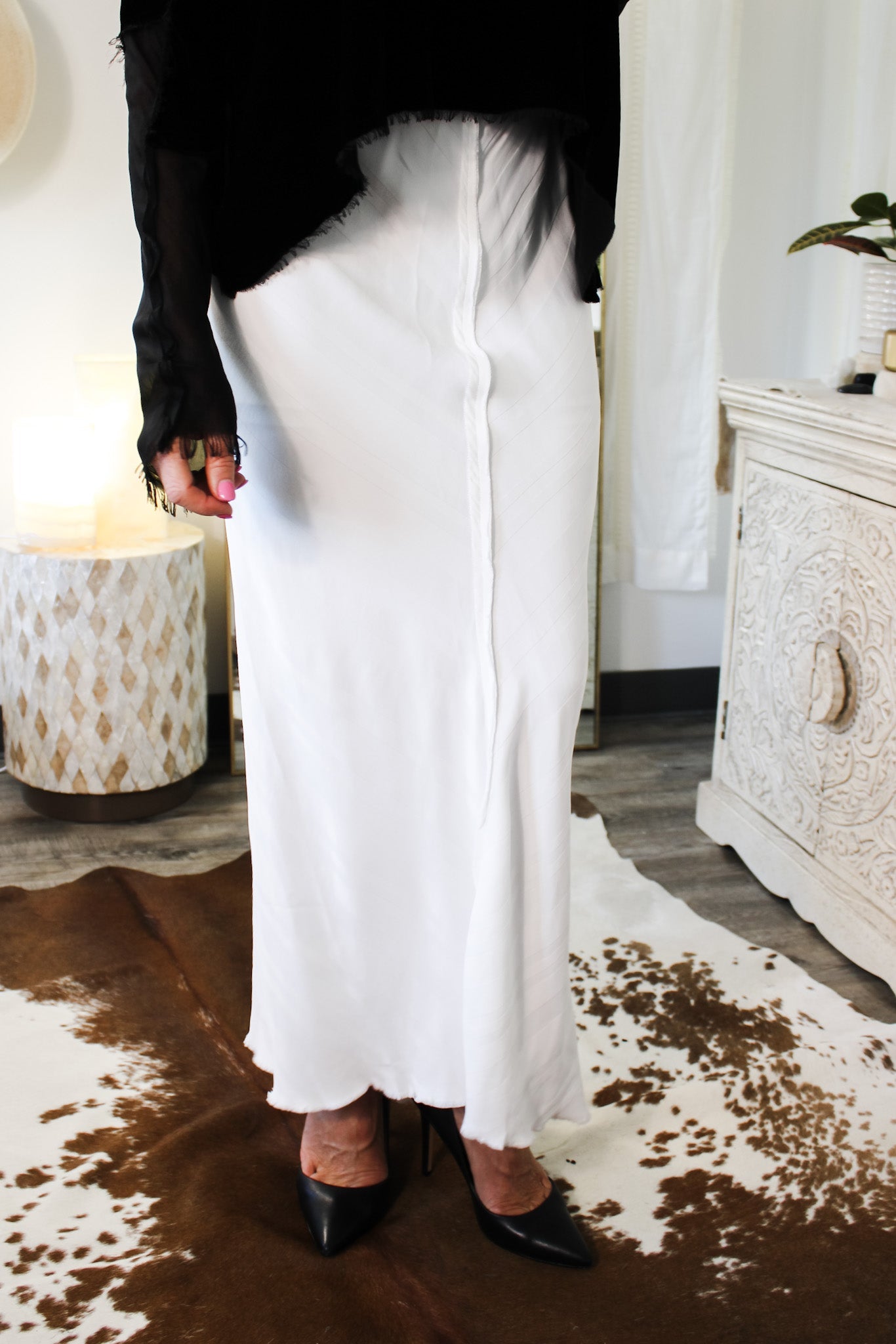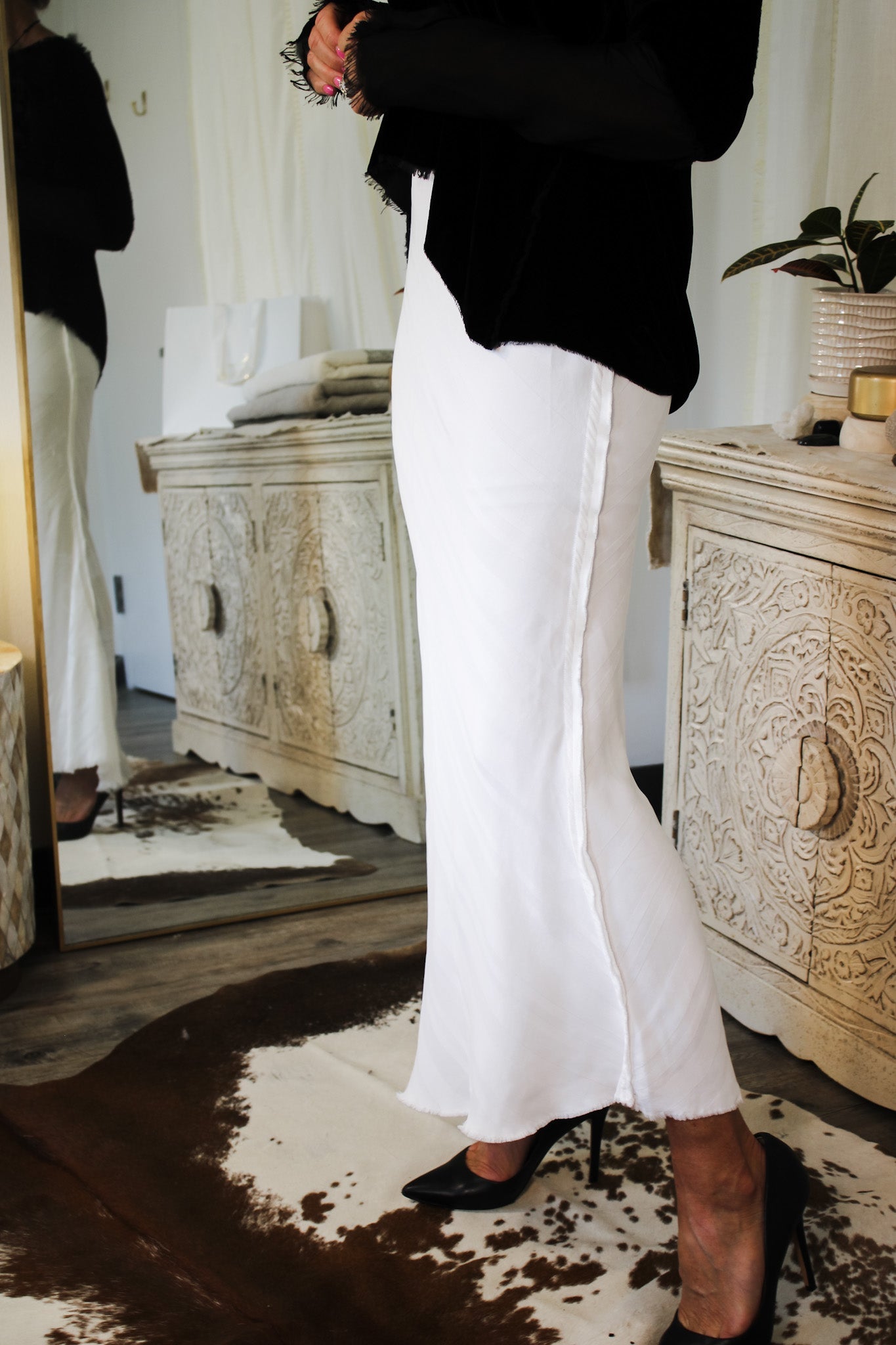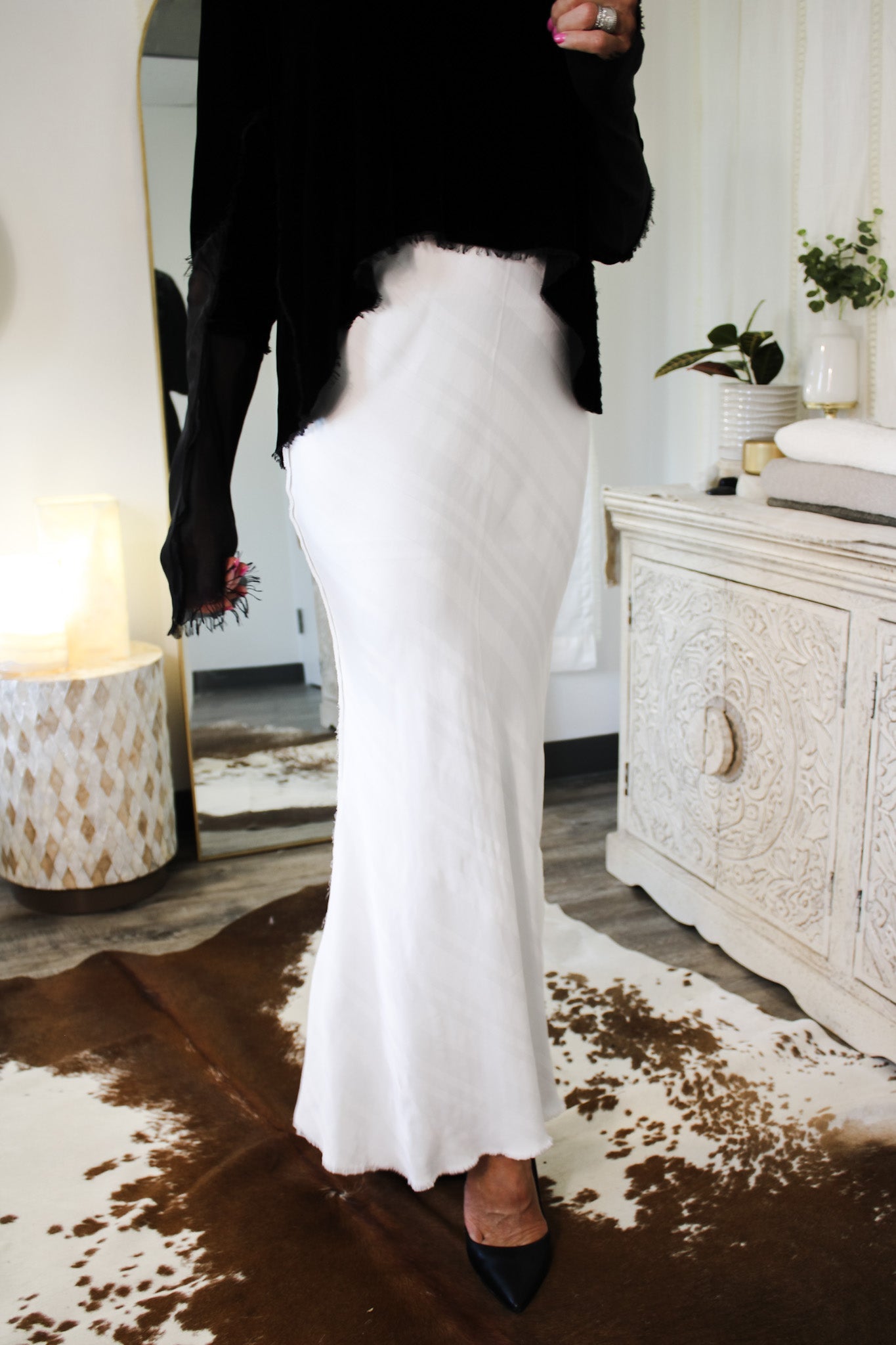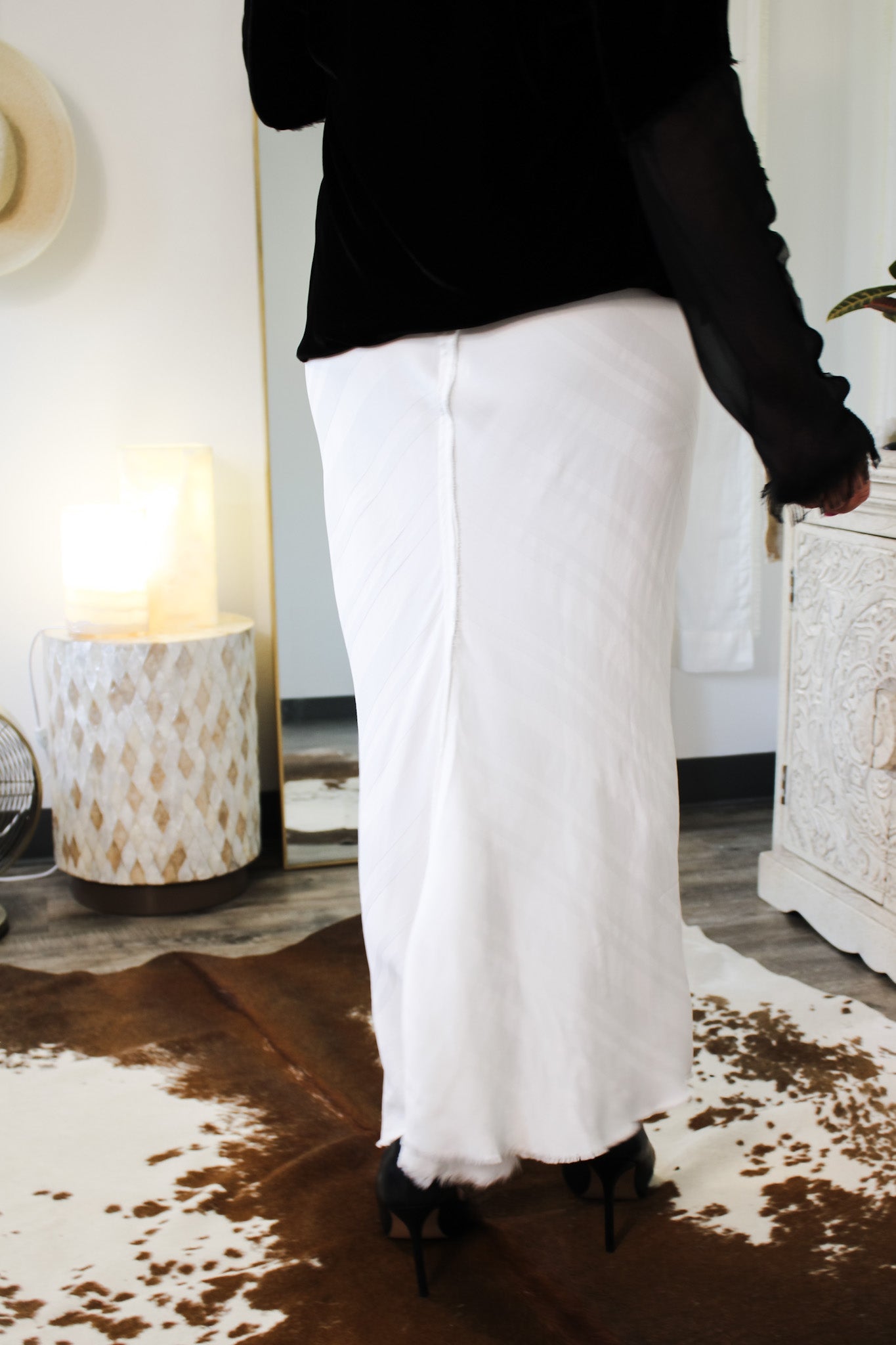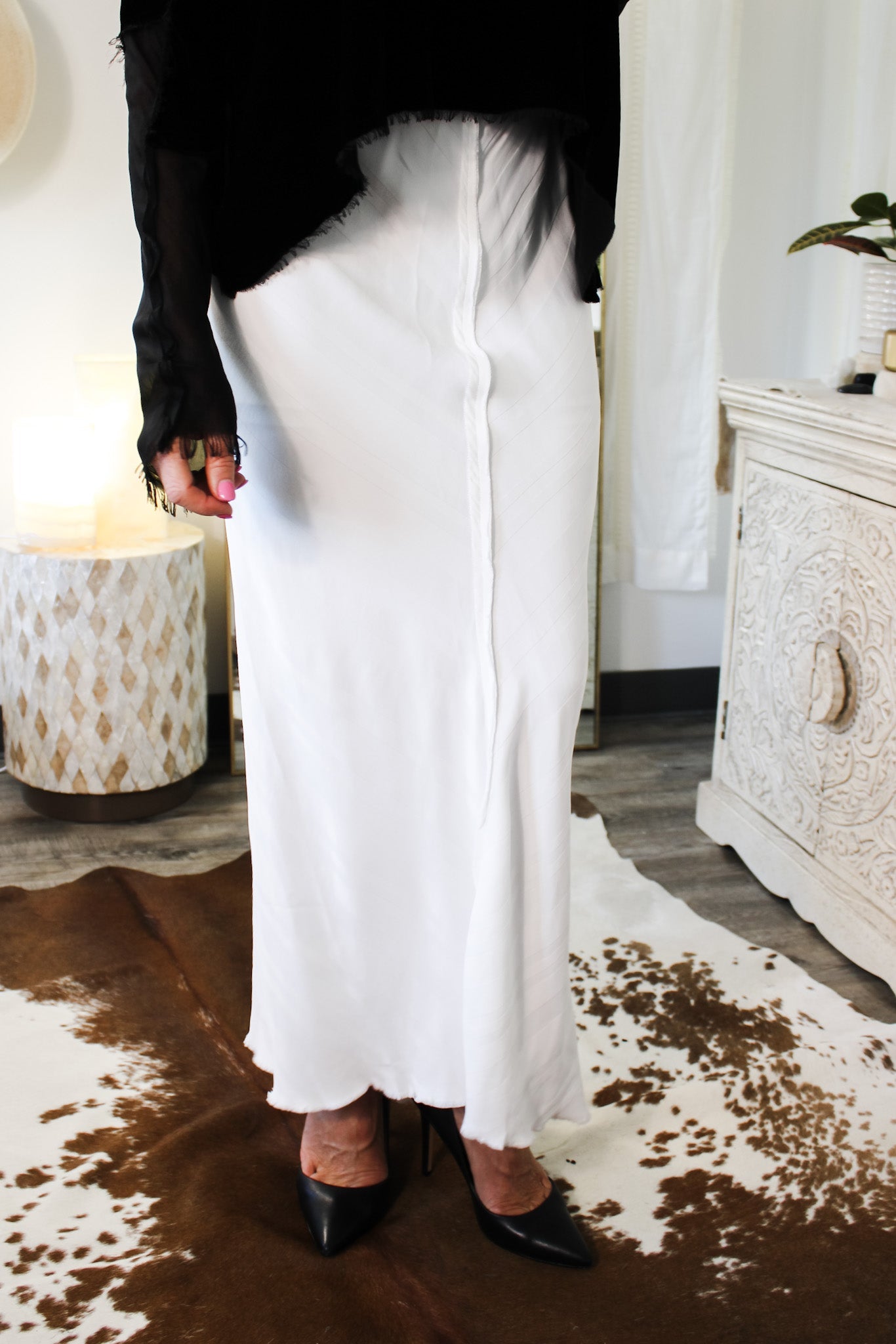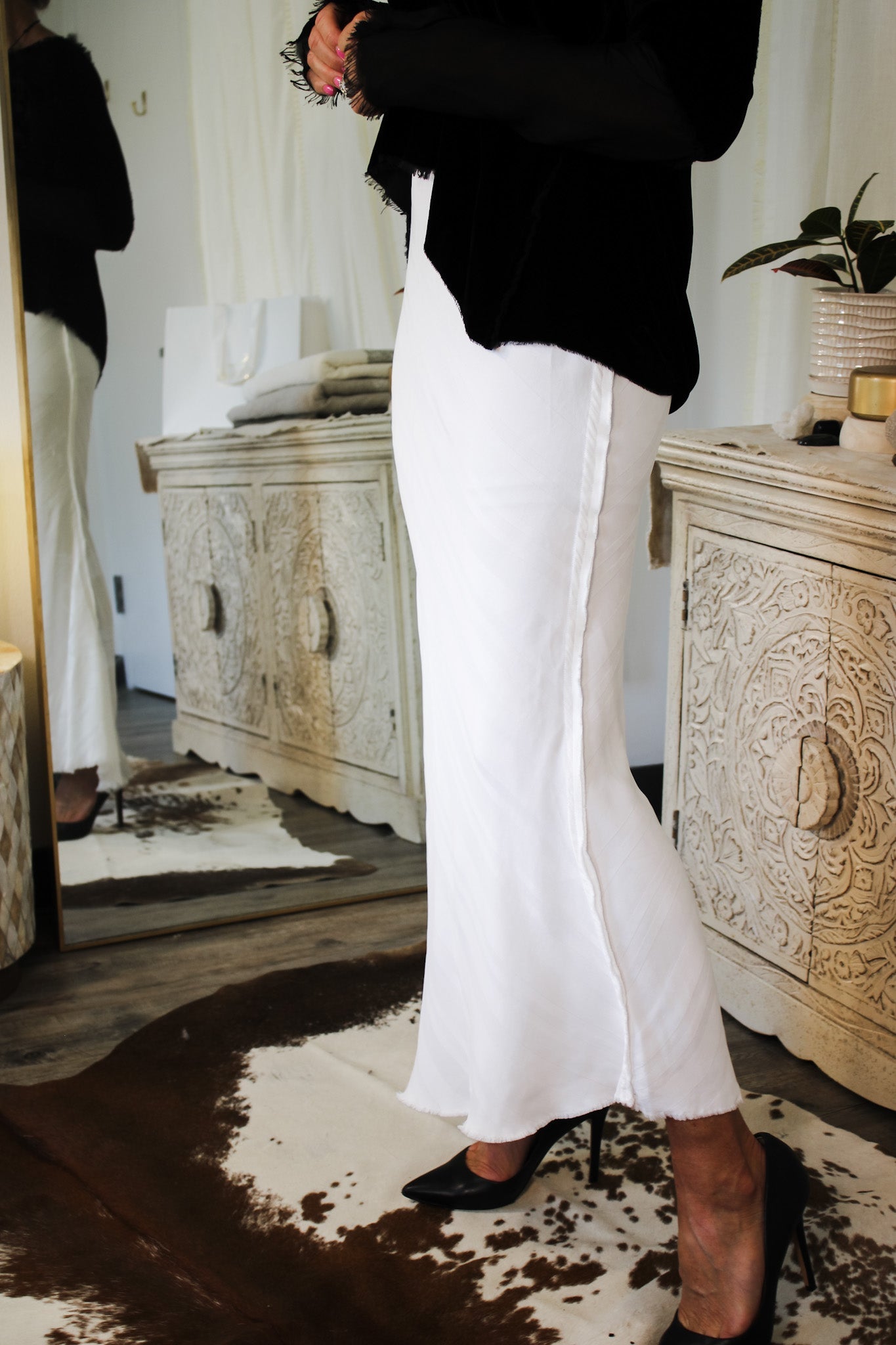 Virginia Skirt - Off White
Jaga makes versatile, elevated basics that are easy to wear and care for. Subdued elegance resonates with all of Jaga's pieces, reflecting a femininity, strength and confidence.
The Virginia Skirt:
100% Rayon satin
Bias Cut
Flattering stitched stripes
Color: off white
Raw edges
Elasticated waistband
Wear two ways: seam in front or on sides

Ankle length on most
Sustainably made in DTLA
All designs are machine washable and tumble dry.

Model is Tracey is 5'8" and wearing the size 1