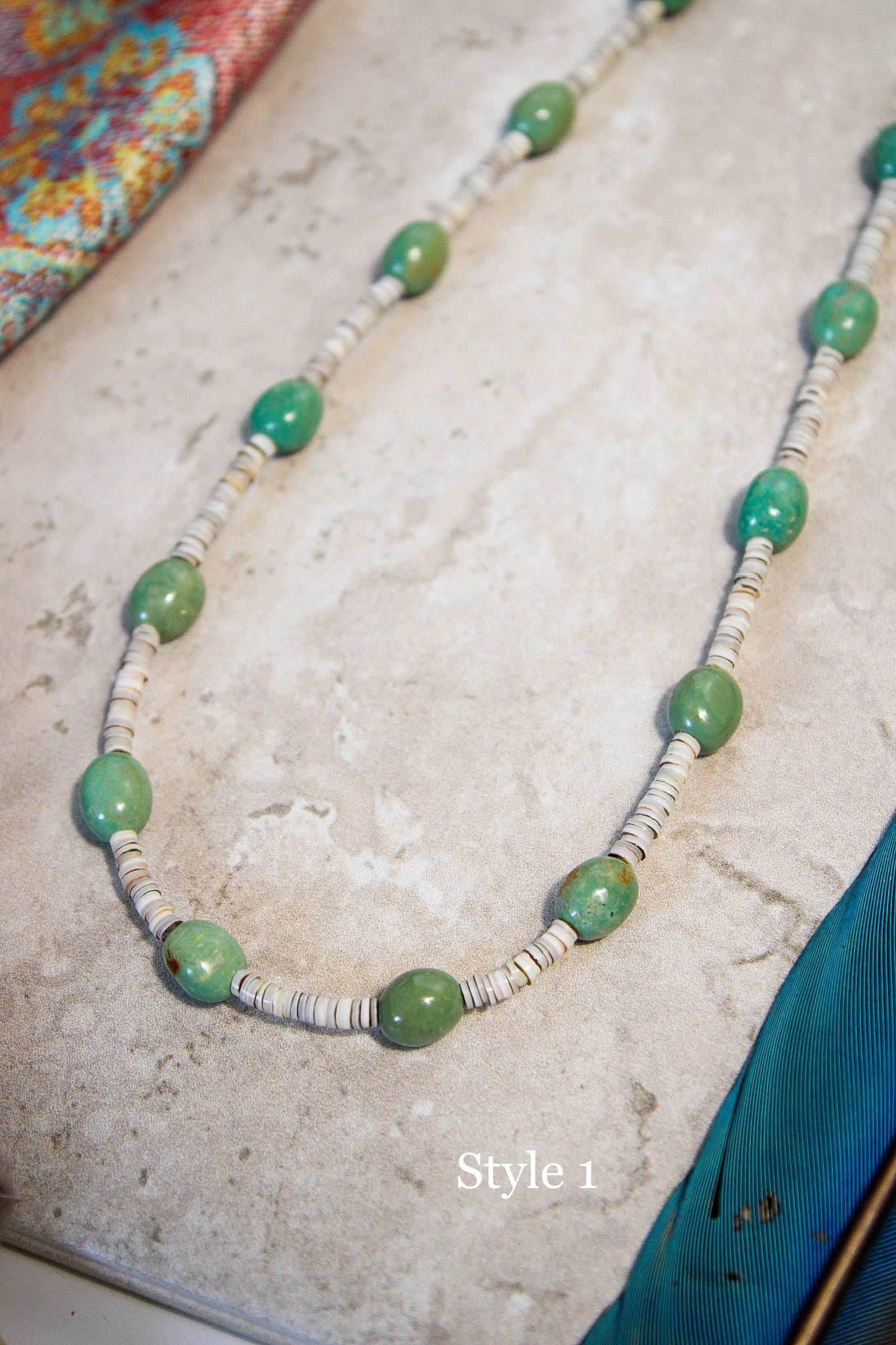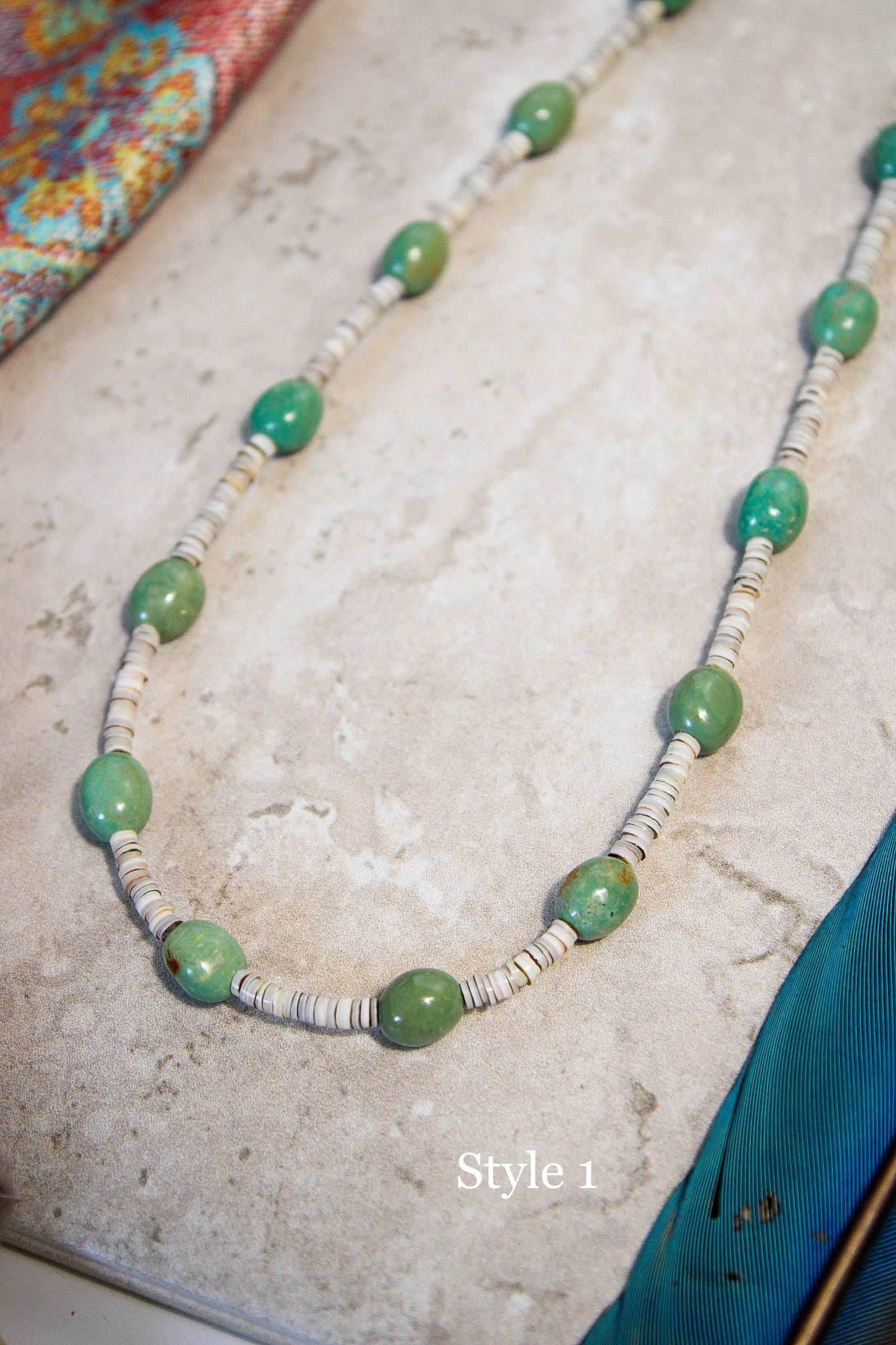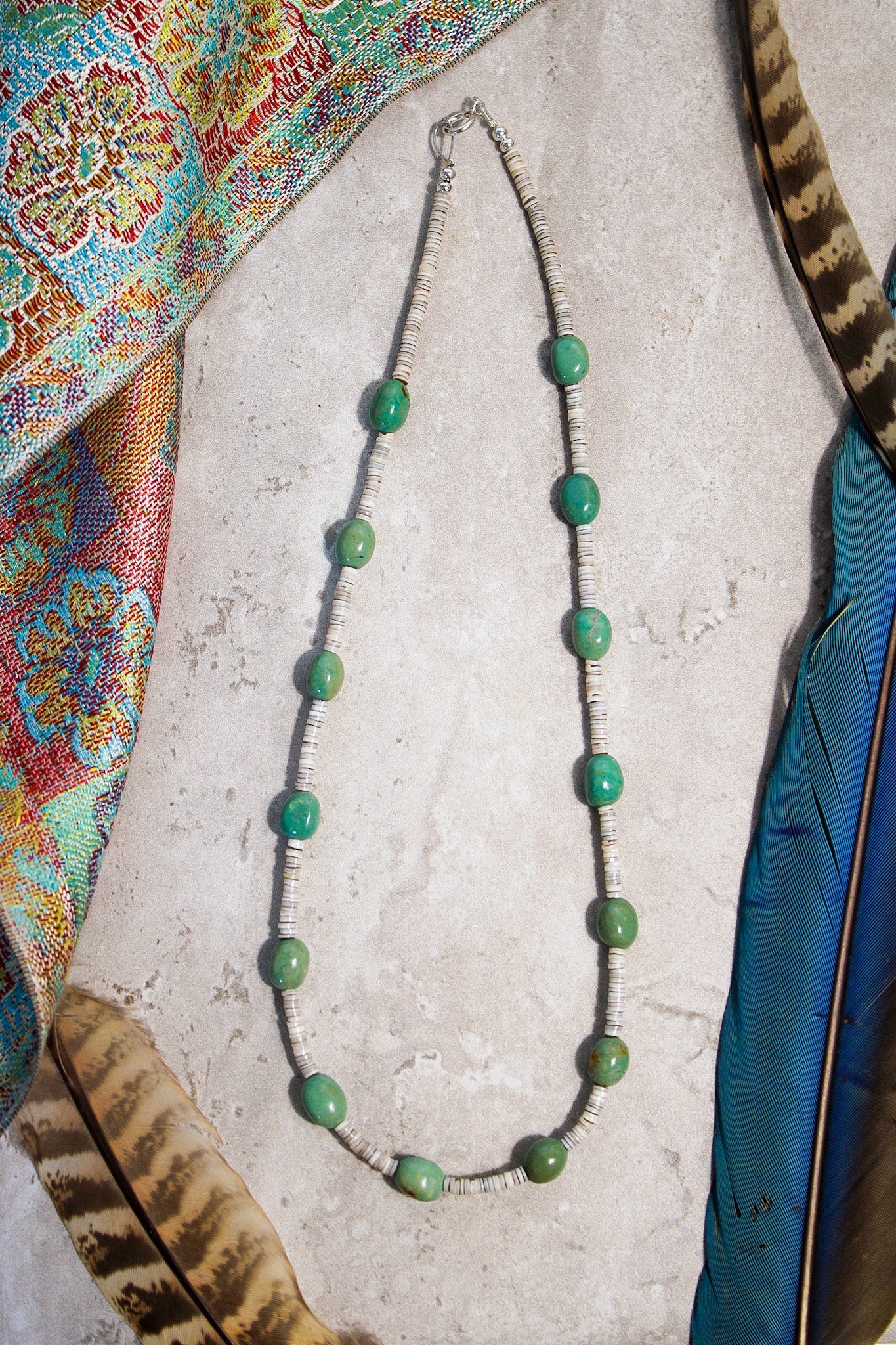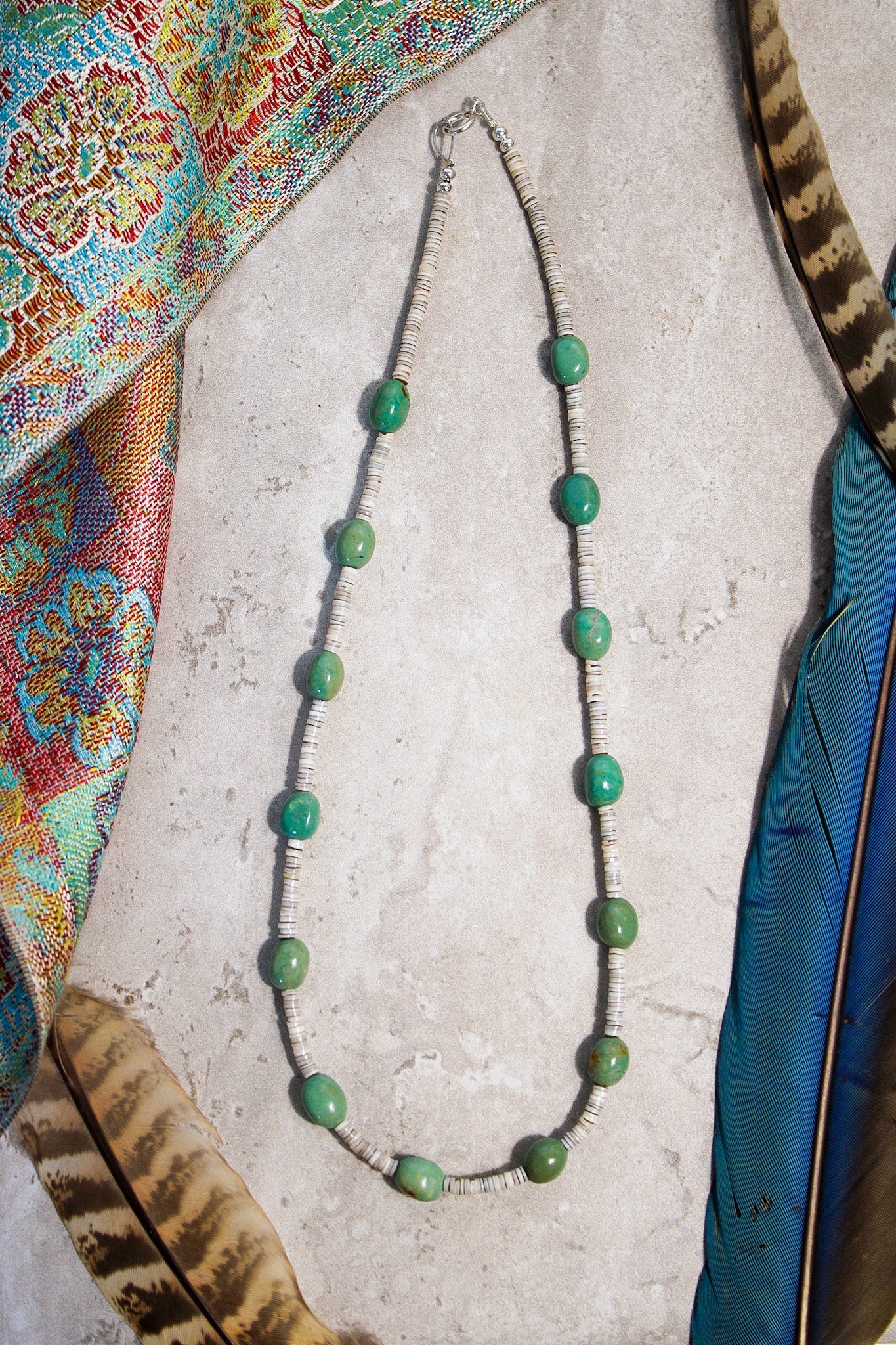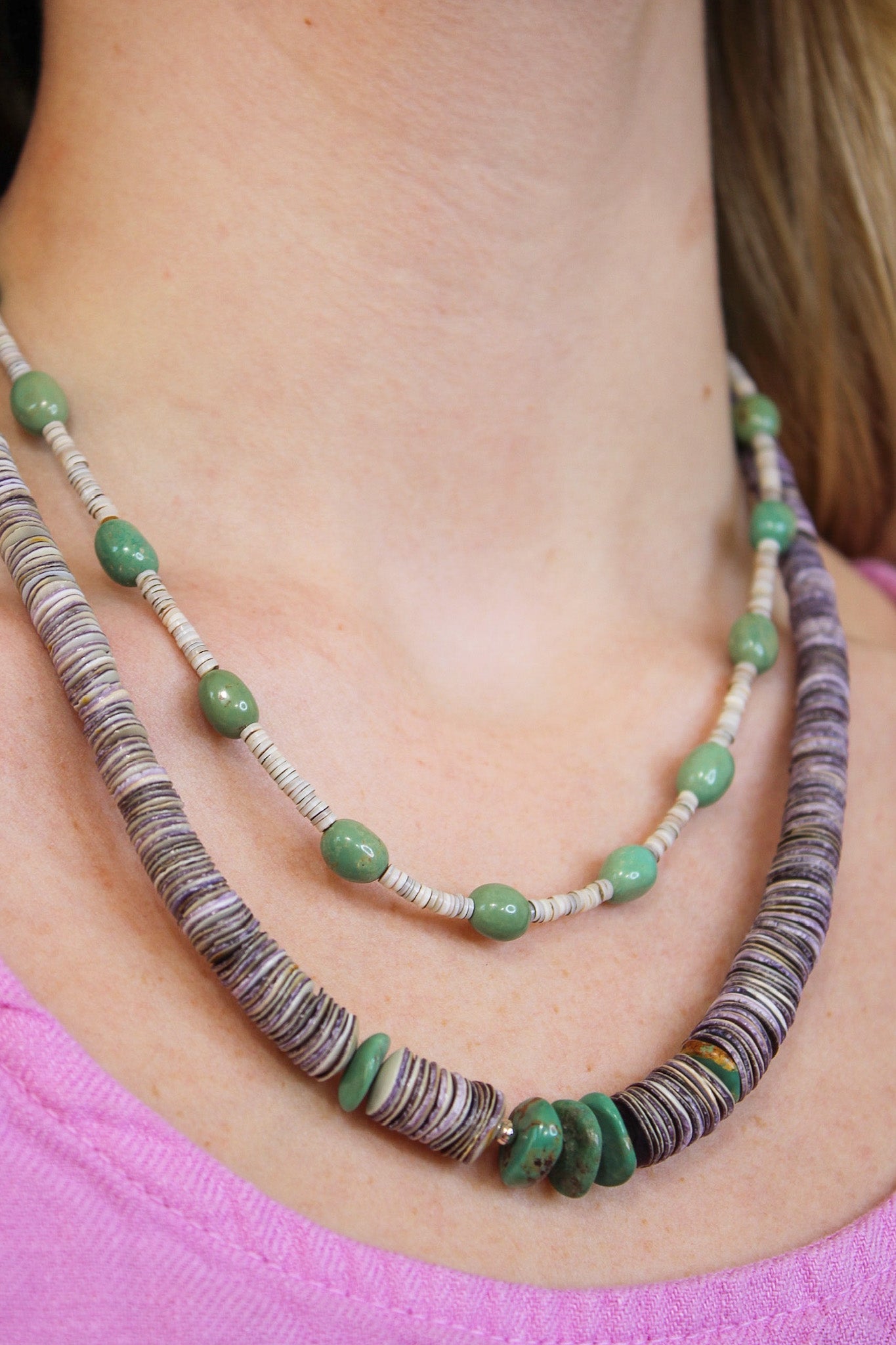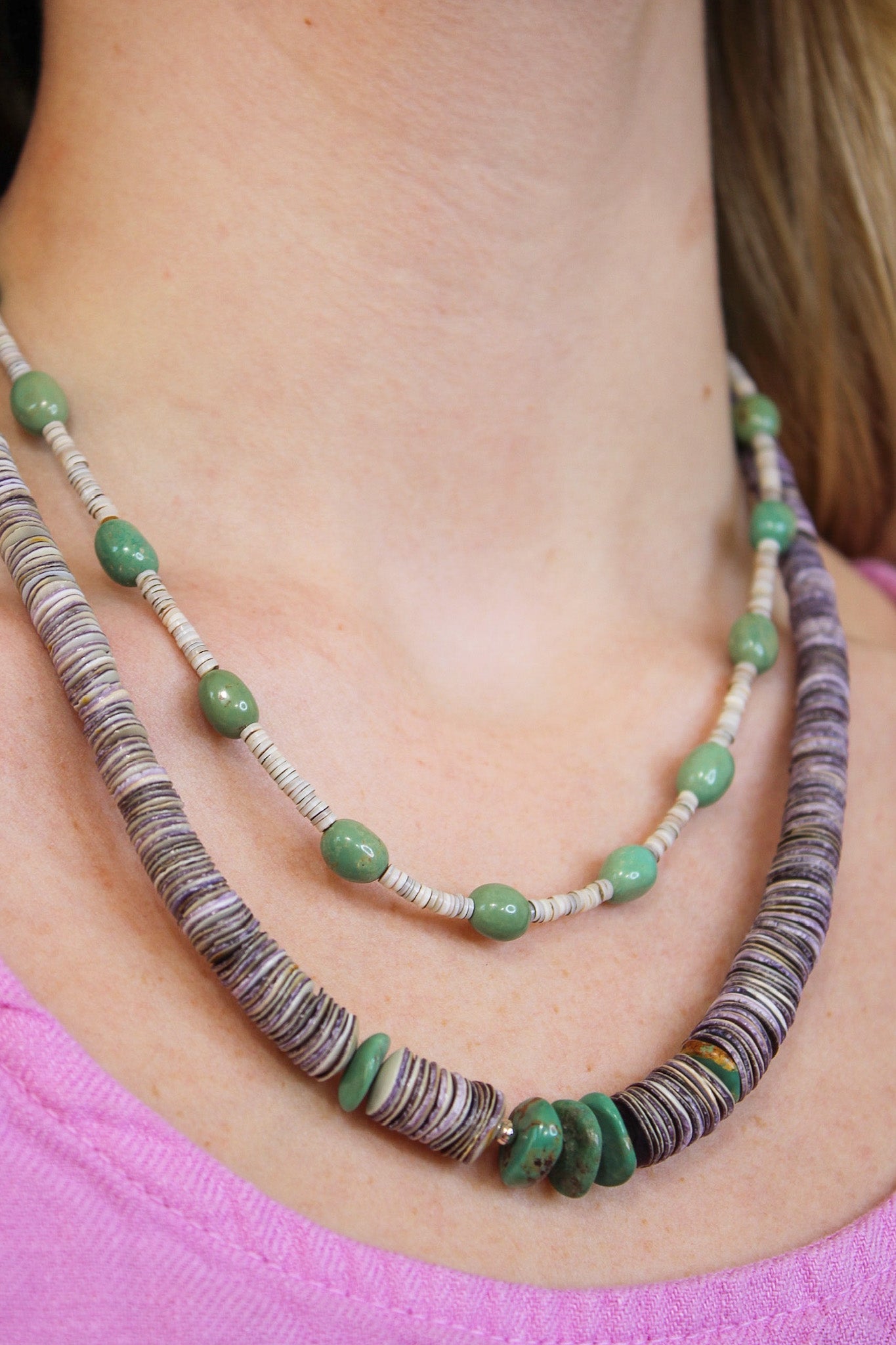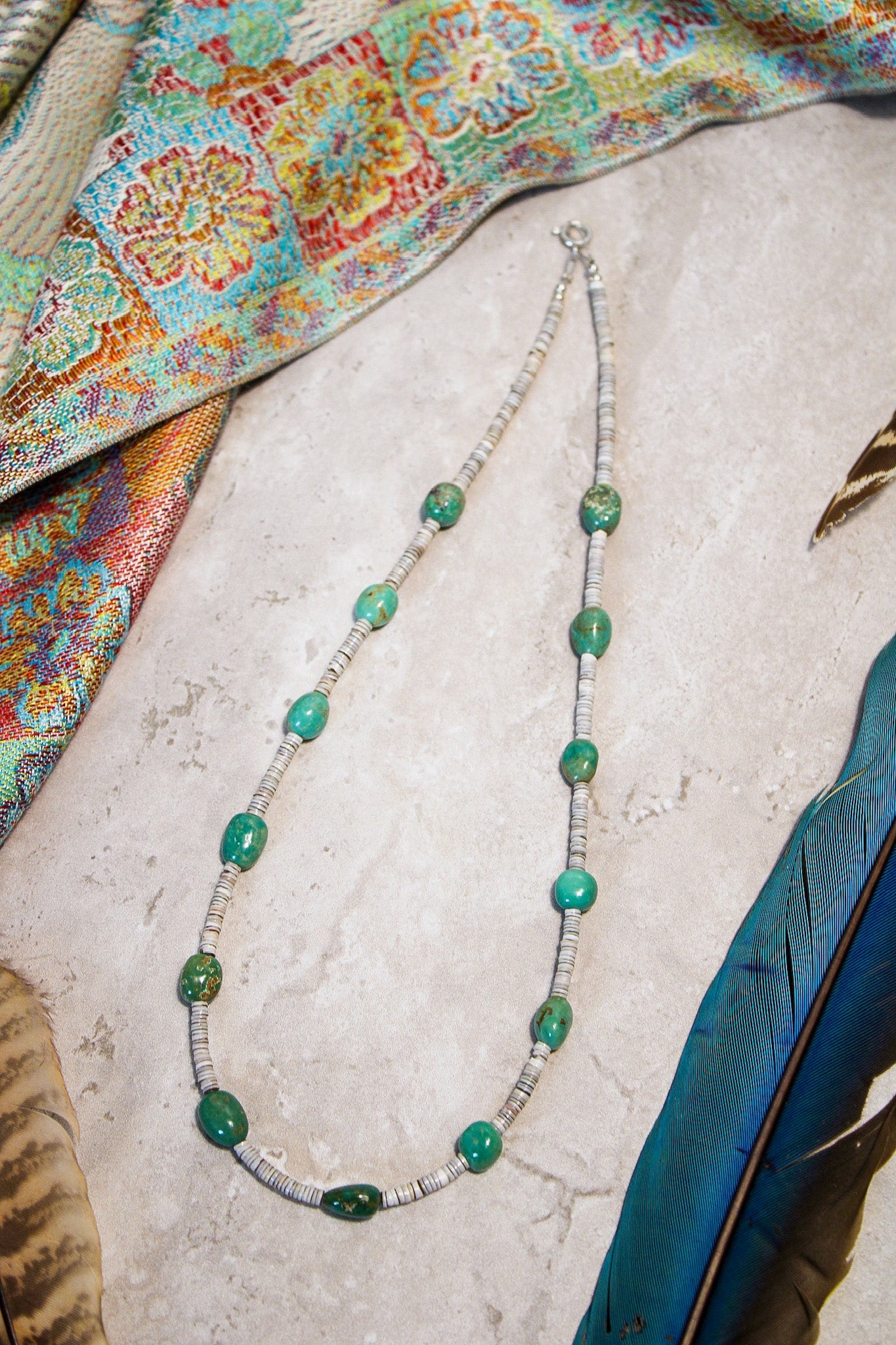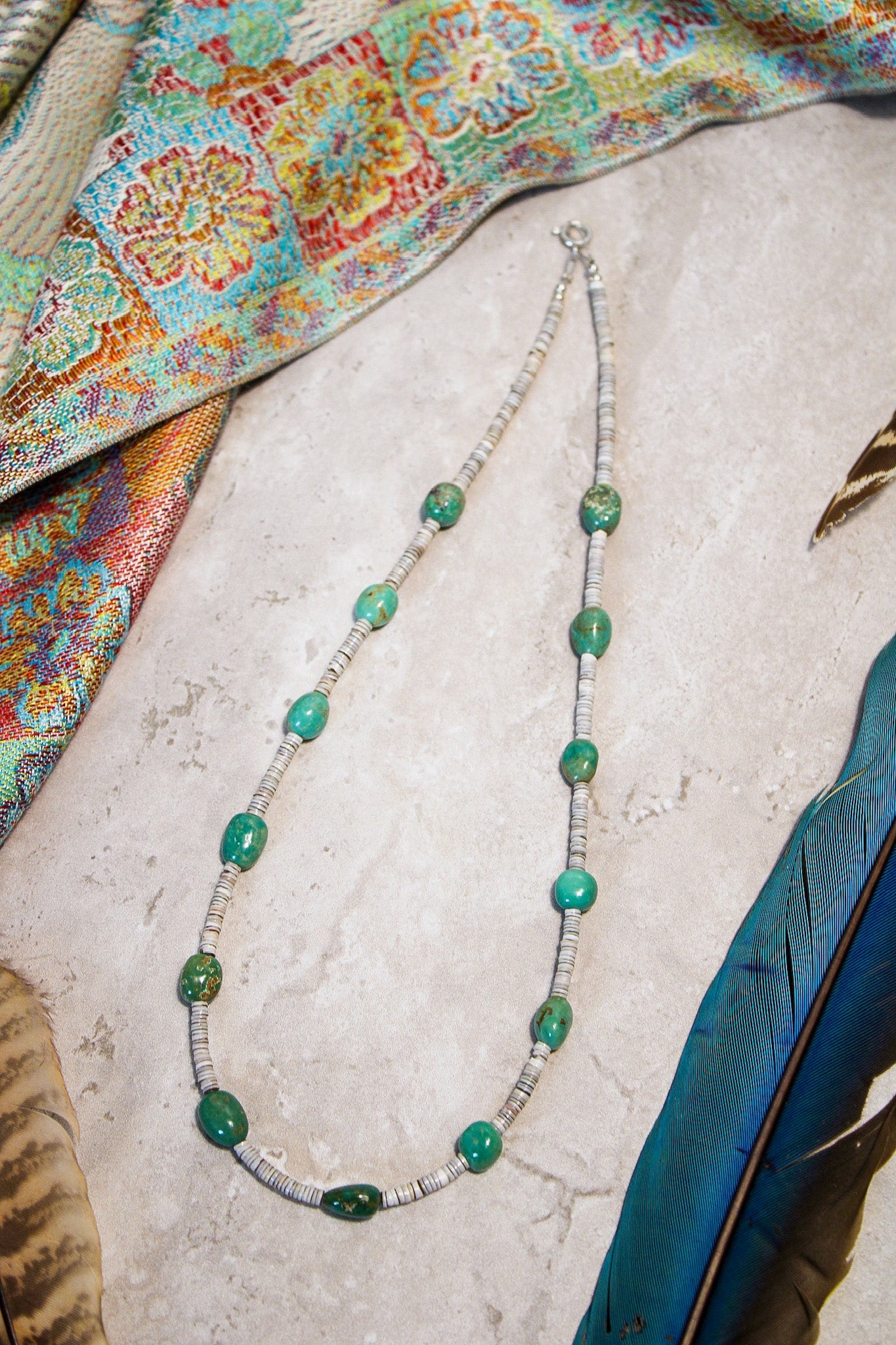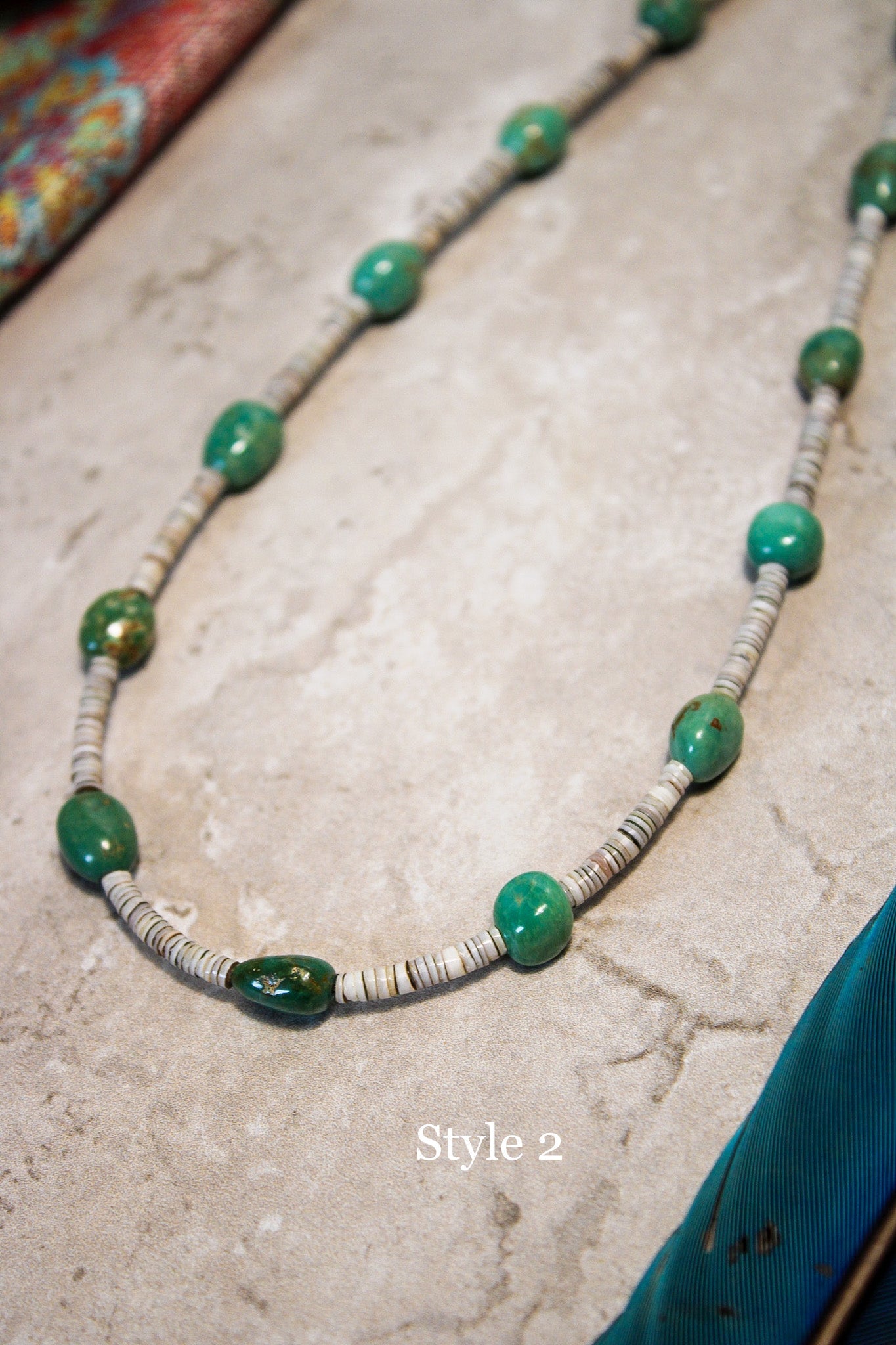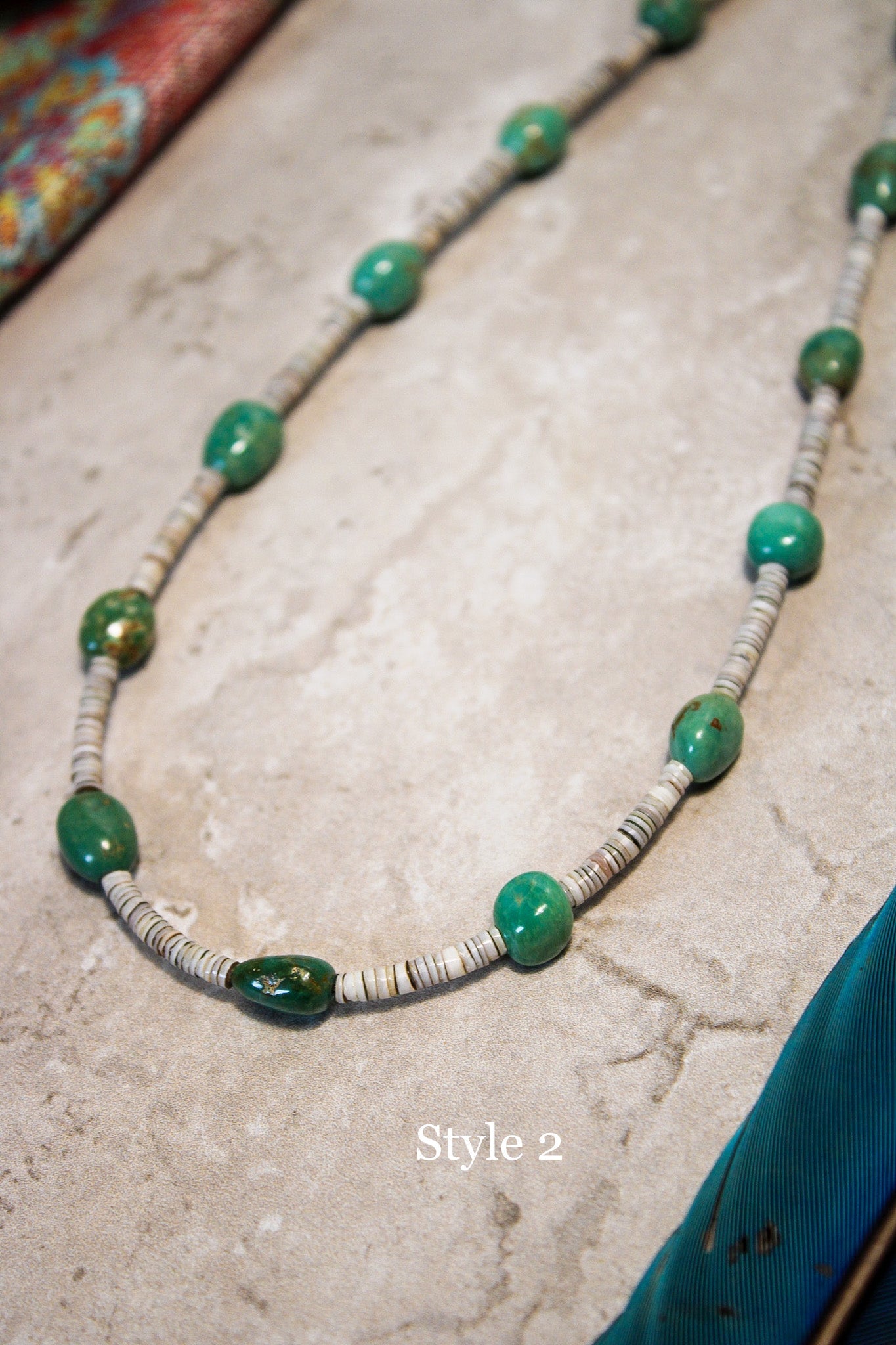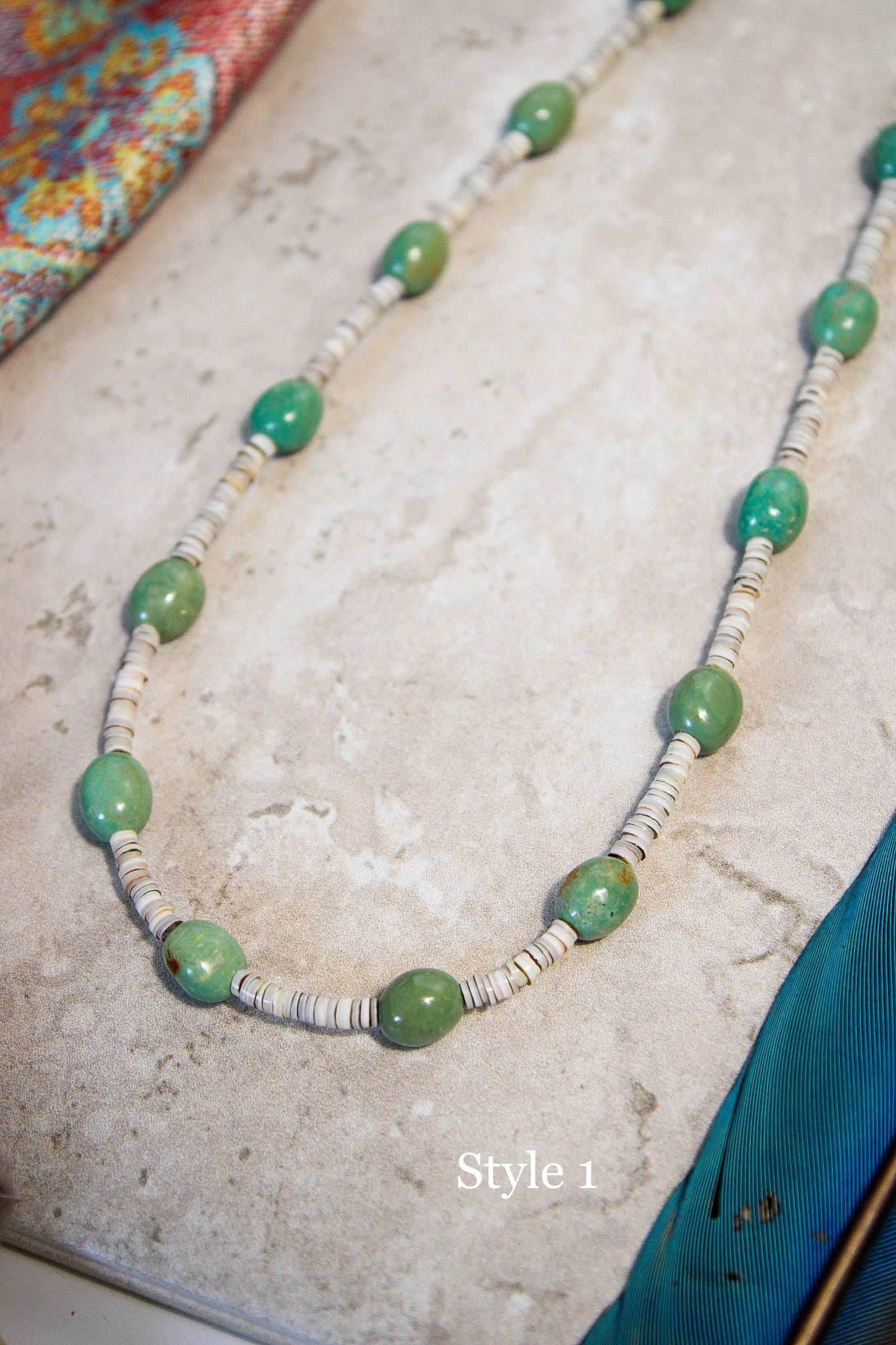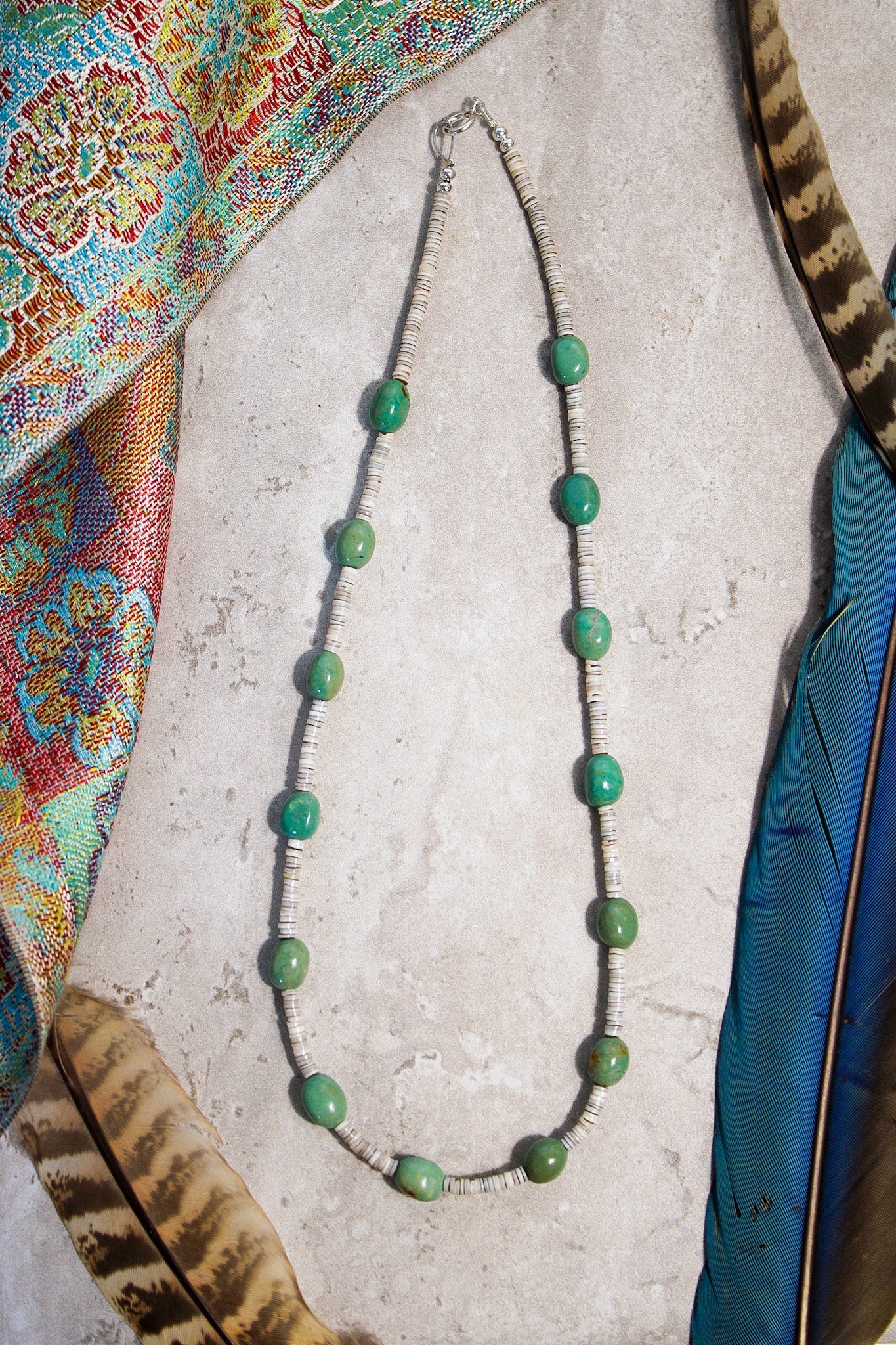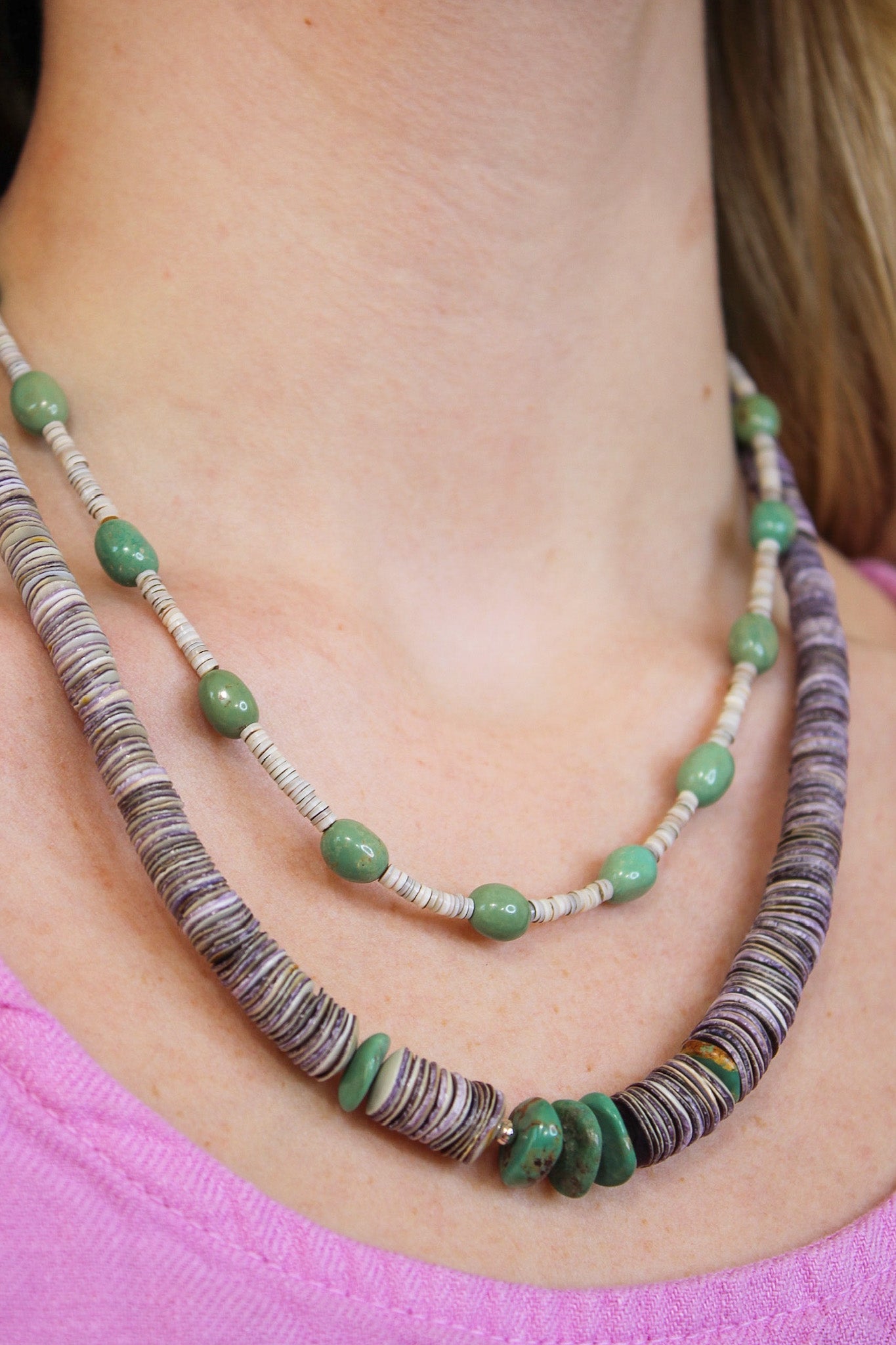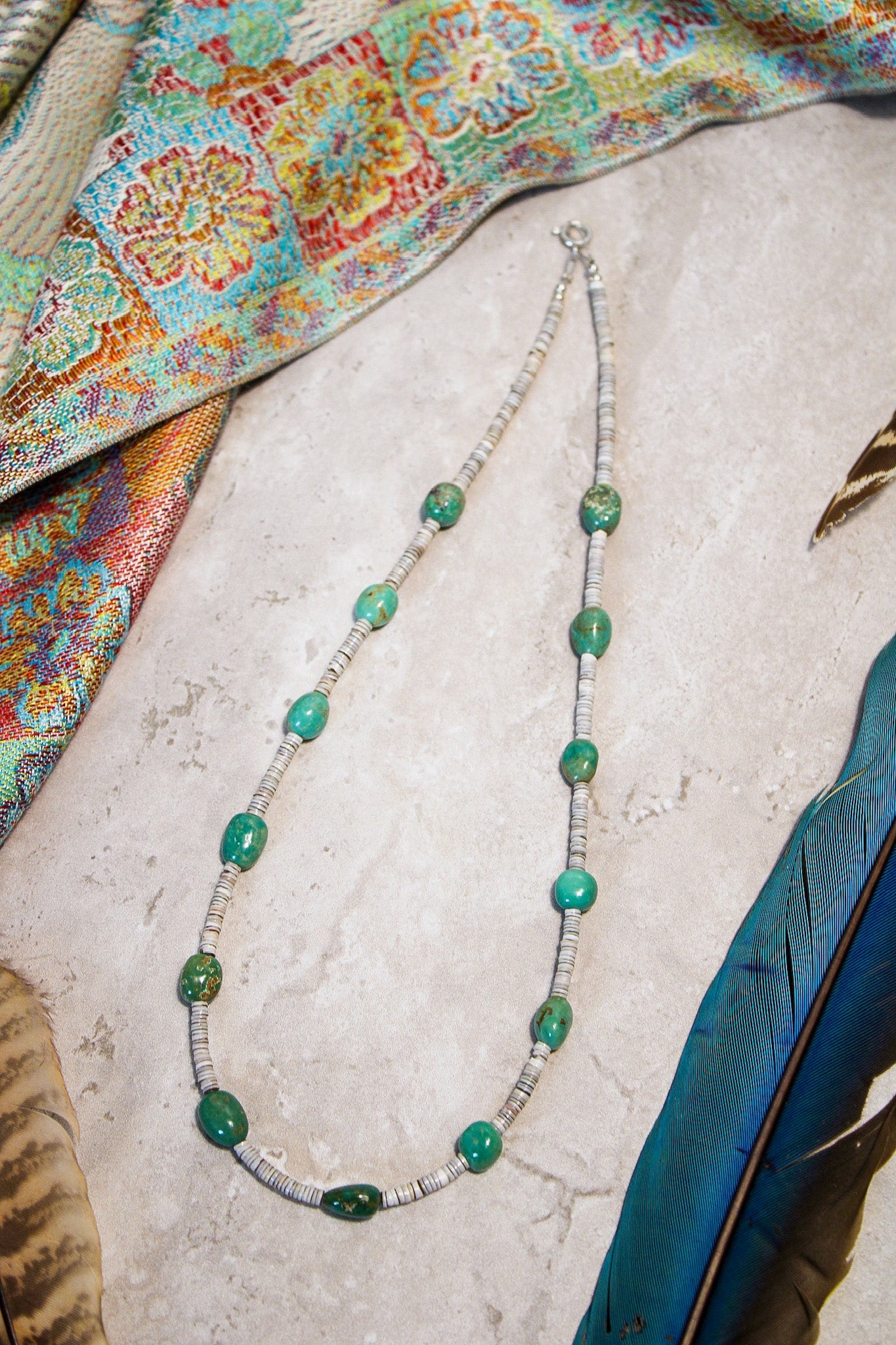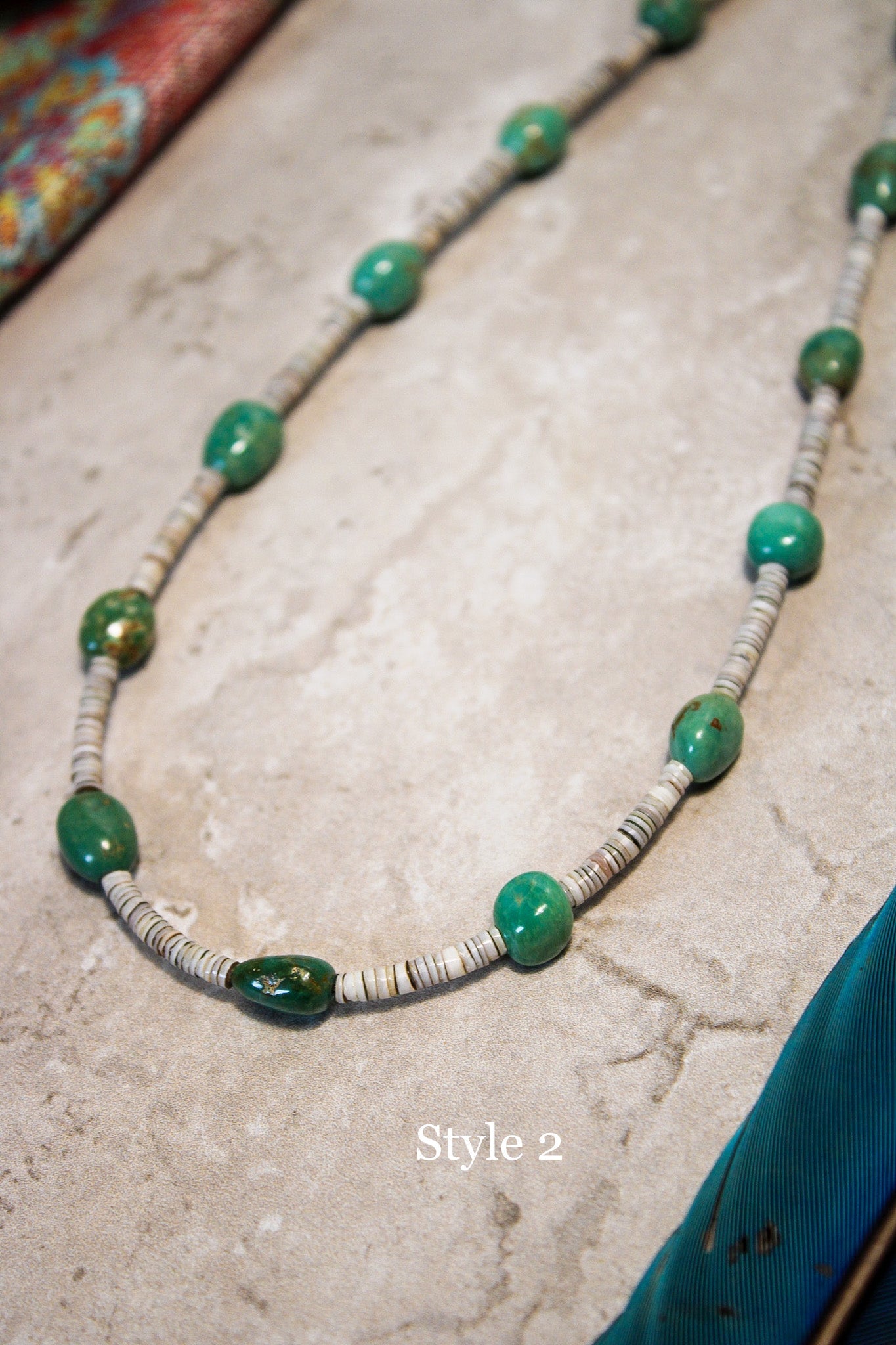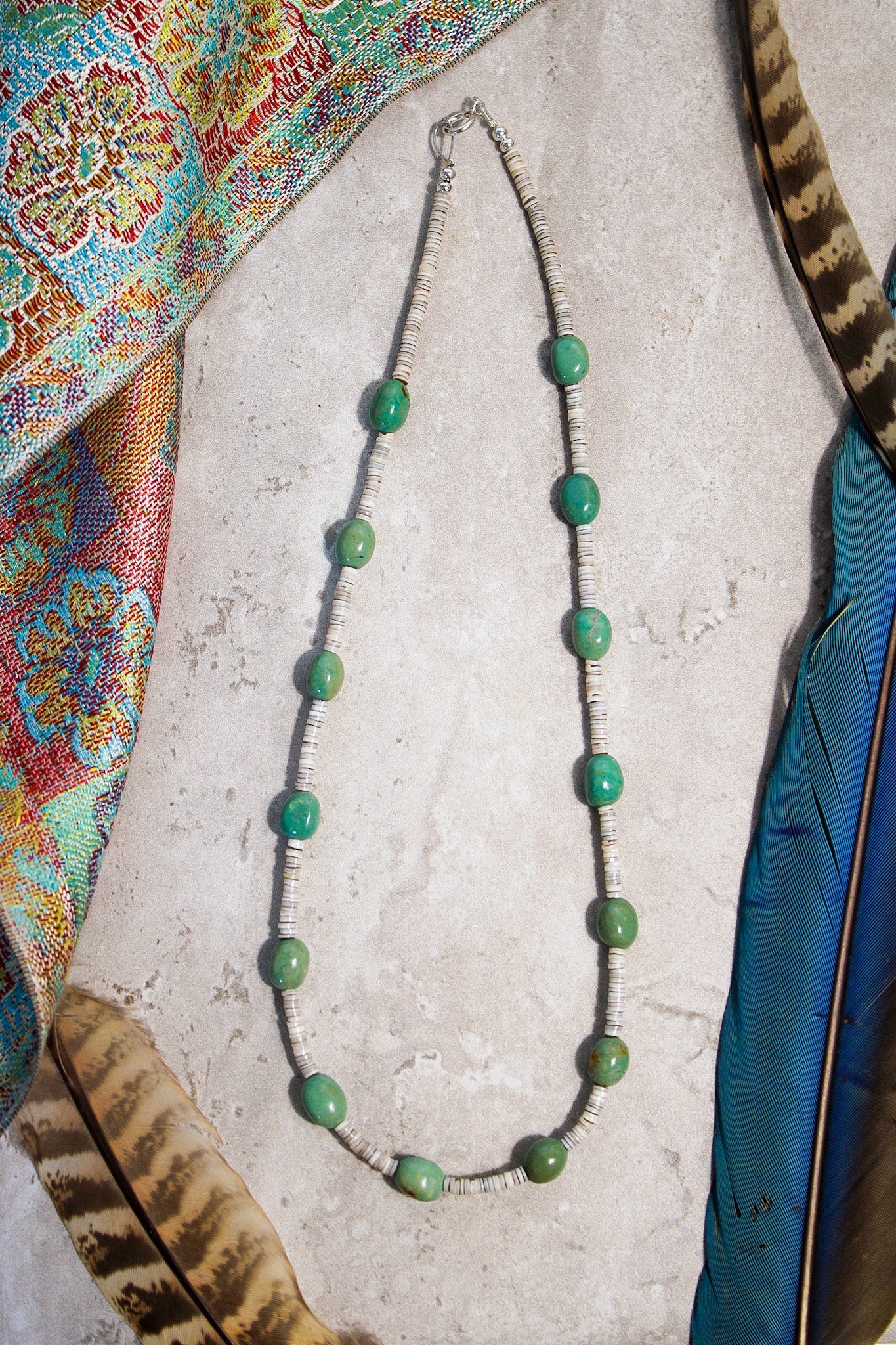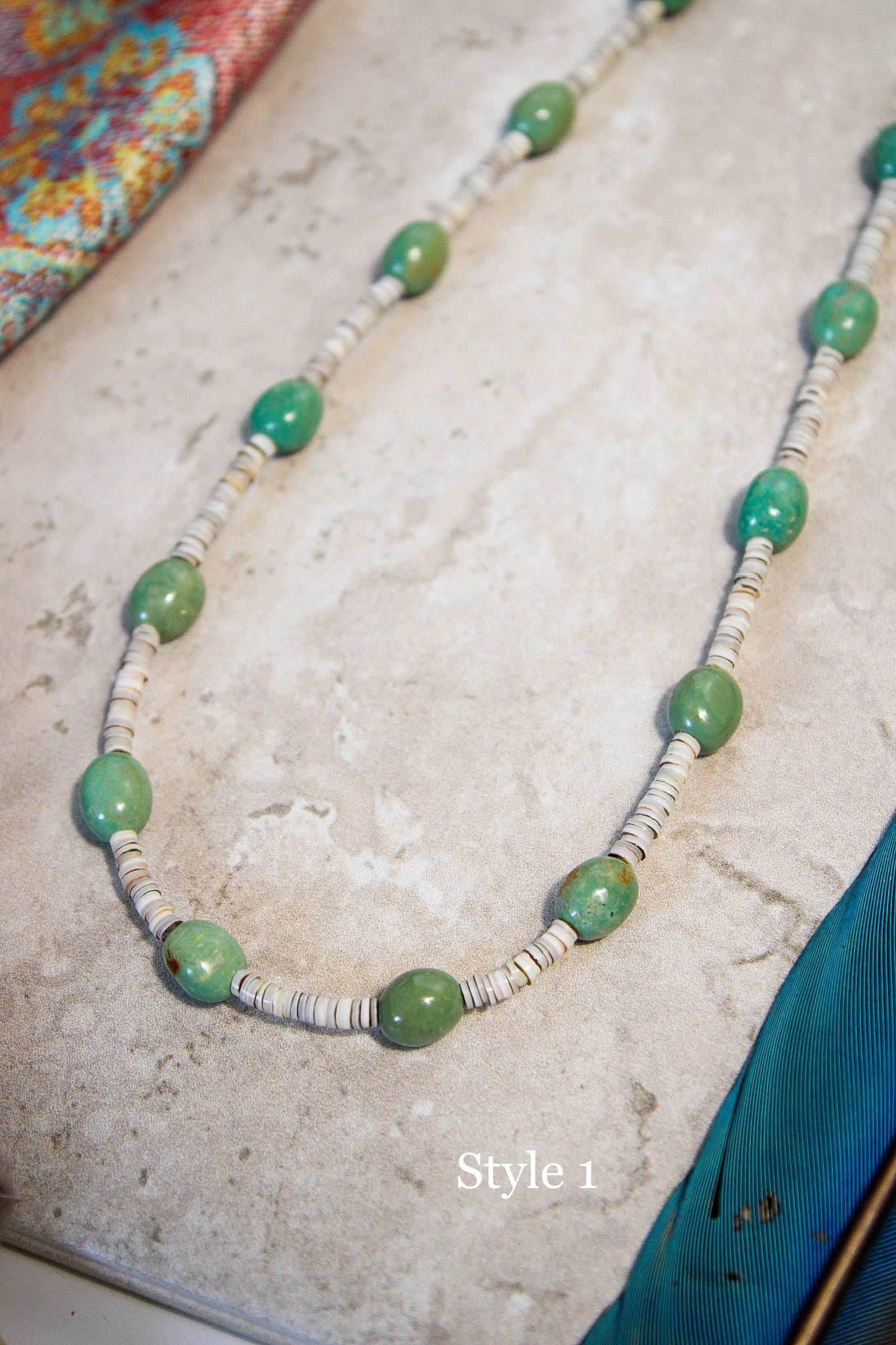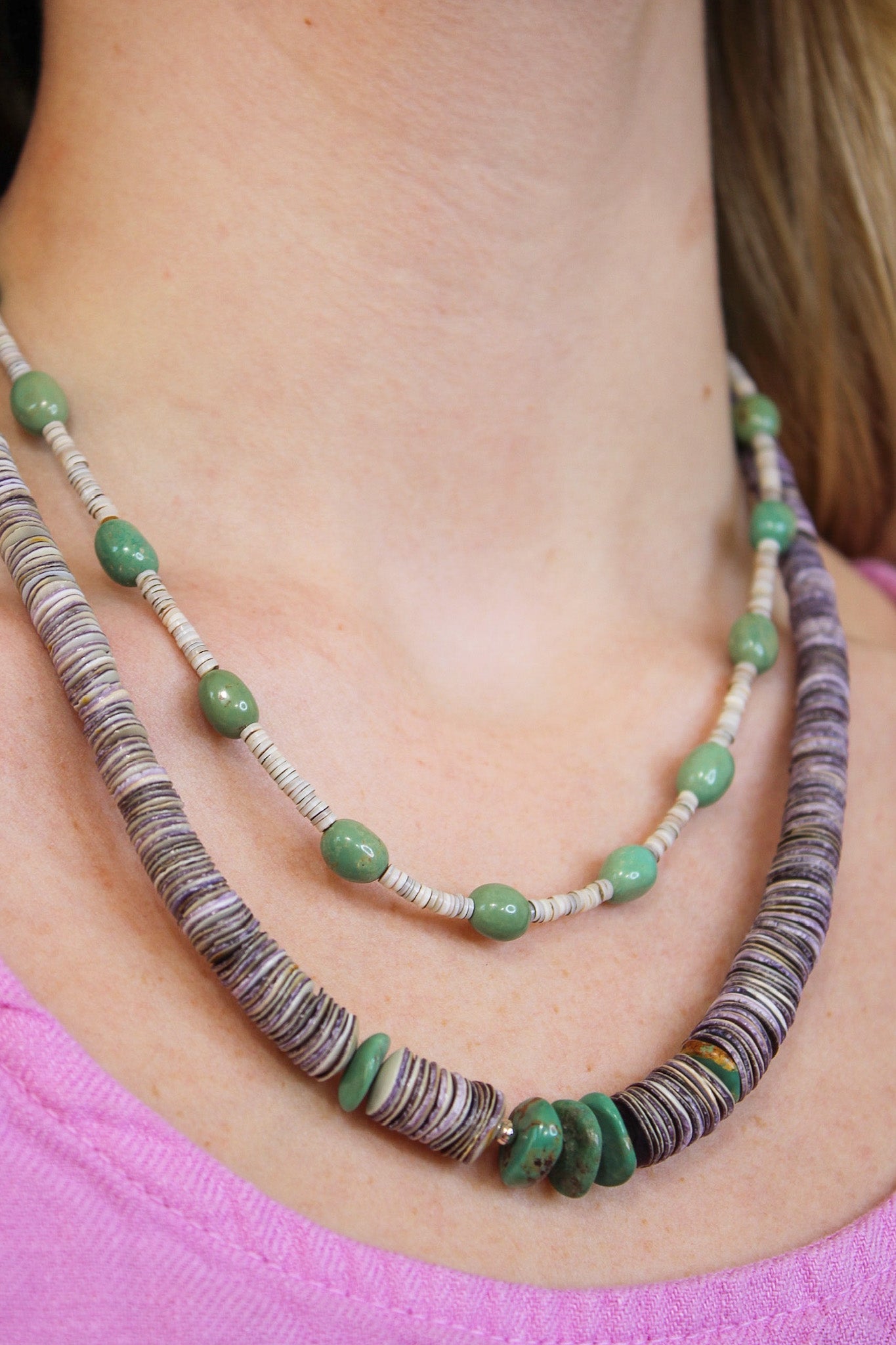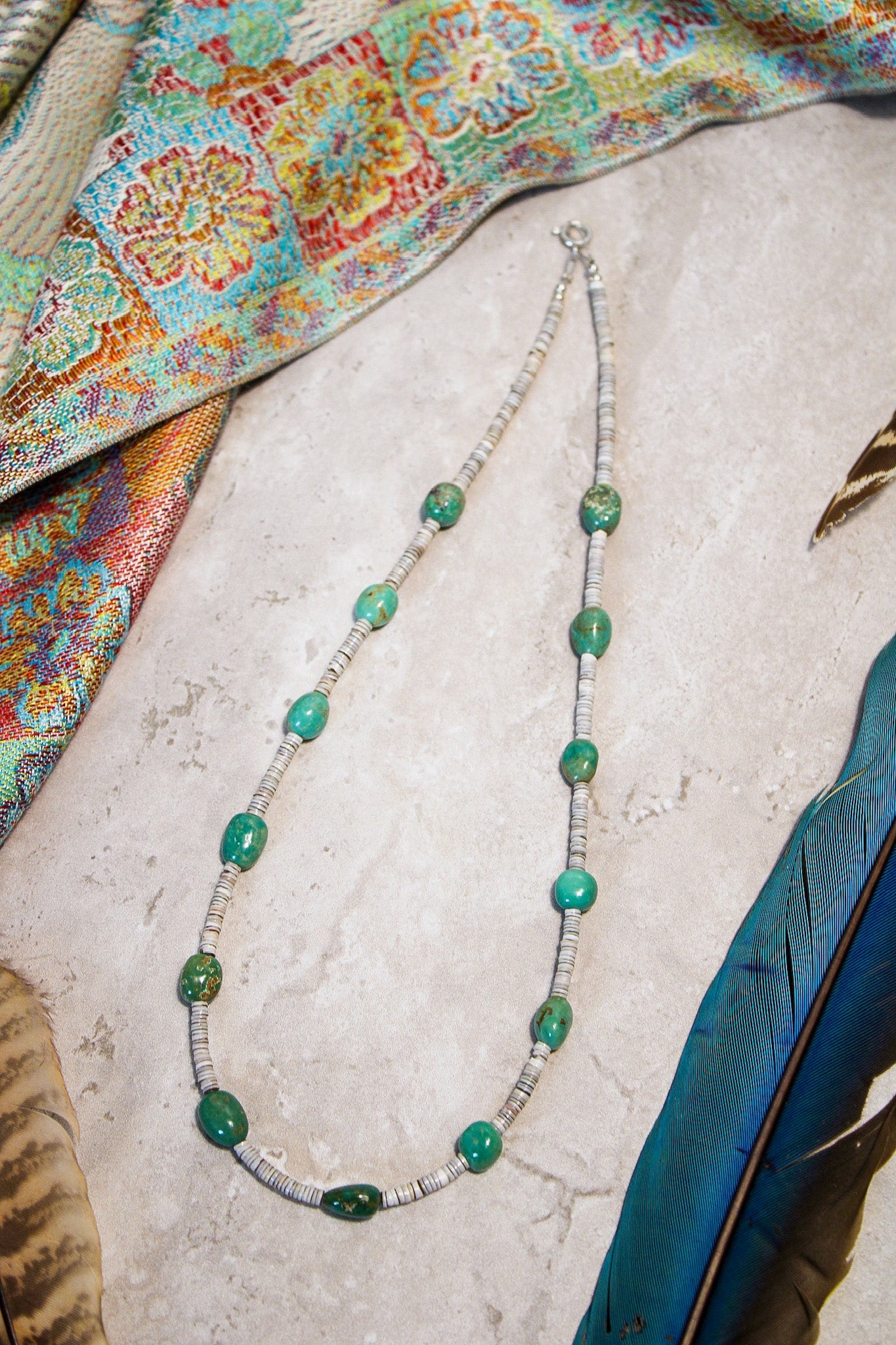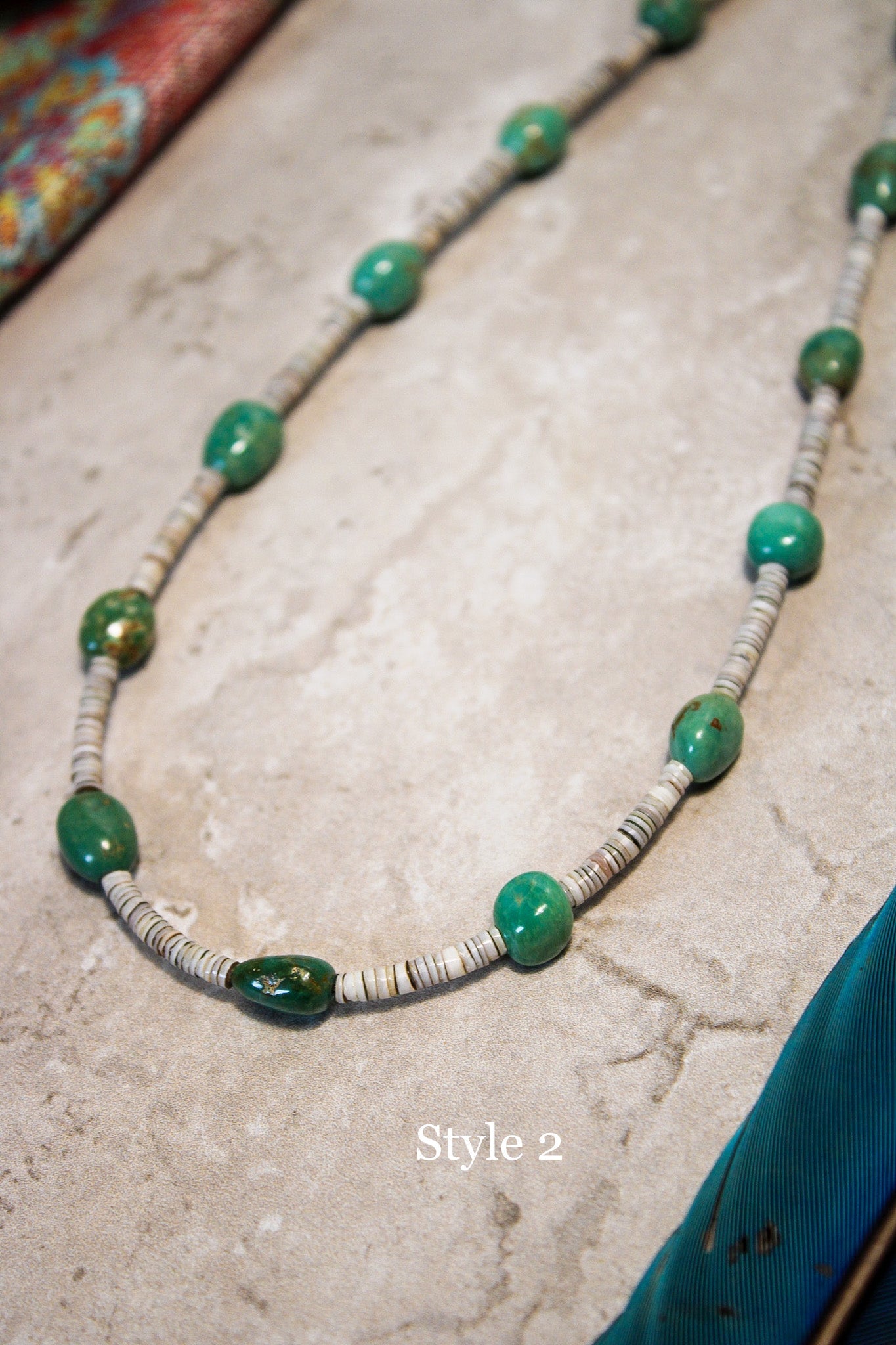 Turquoise & Shell Boho Necklace
This necklace was handpicked by Lynn on her trip to the Tuscon Gem Show in Arizona. This style is giving us all the Western surfer vibes, with tiny heishi oyster shell beads & raw blue-green turquoise stones. 
* The turquoise on Style 1 is slightly lighter in color & smoother than the turquoise on Style 2. 
Measurements: Both styles are 17" 
Materials: Oyster shell, turquoise, sterling silver
Made in Arizona, by family business Rocky Little