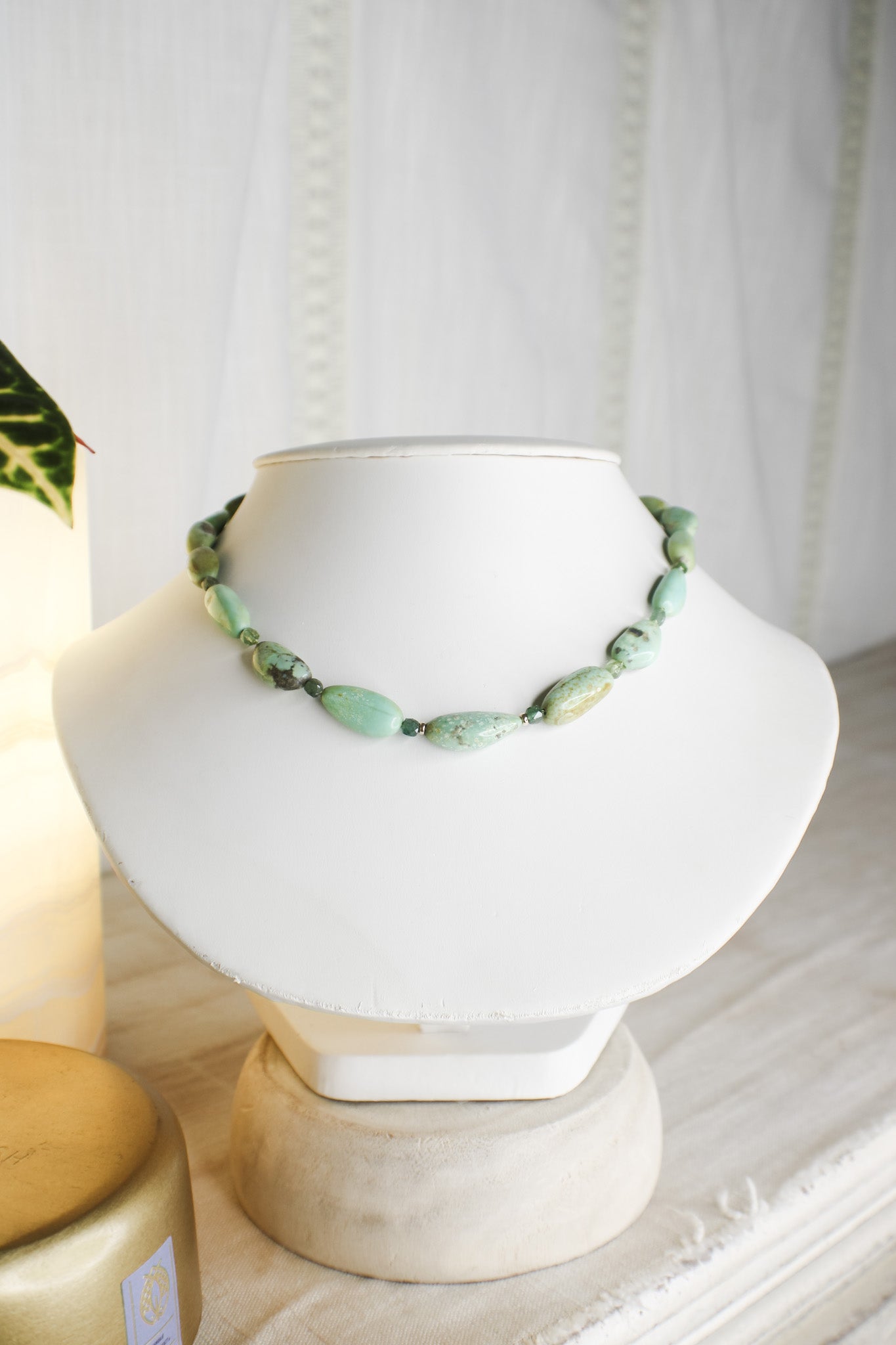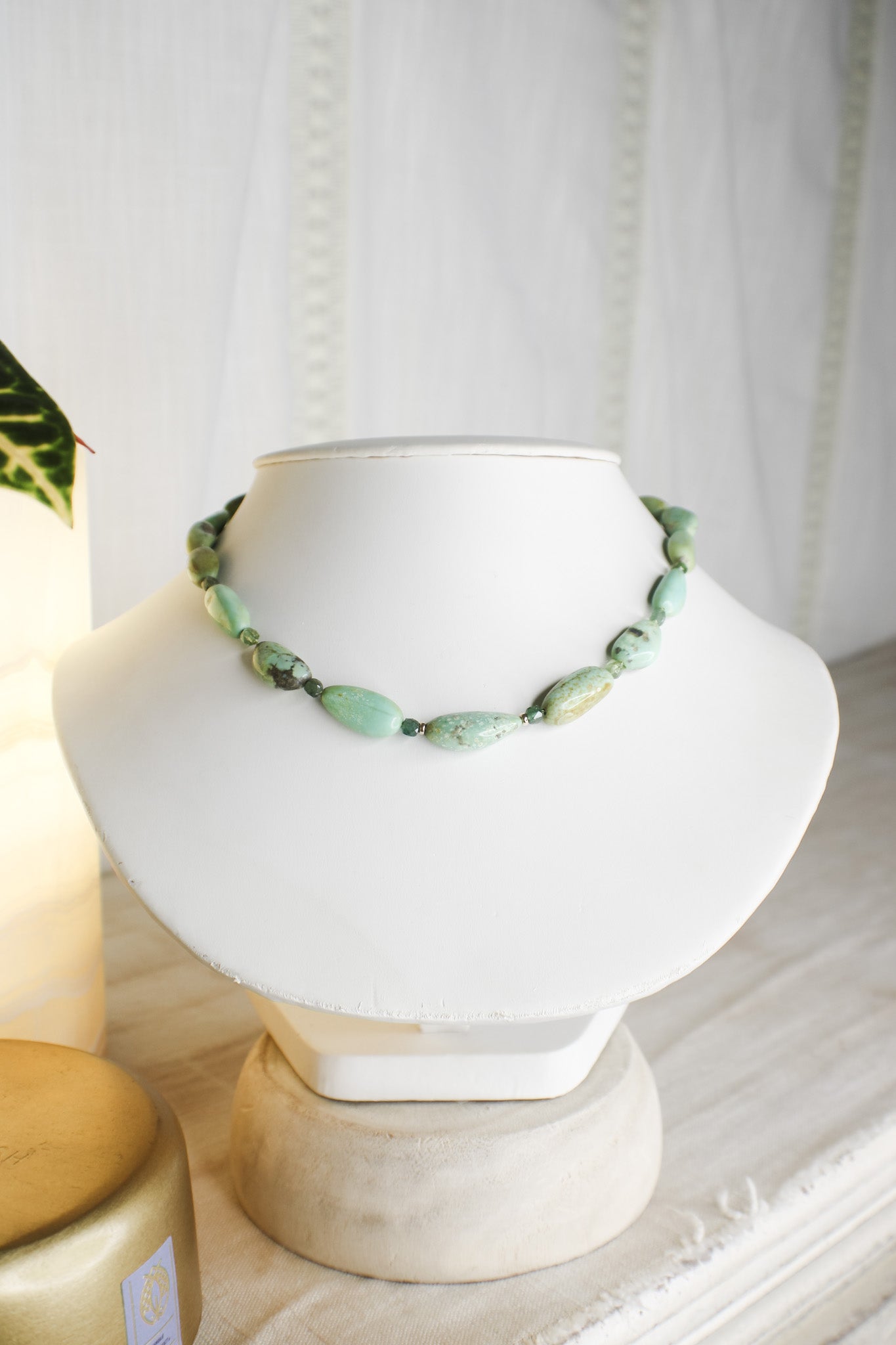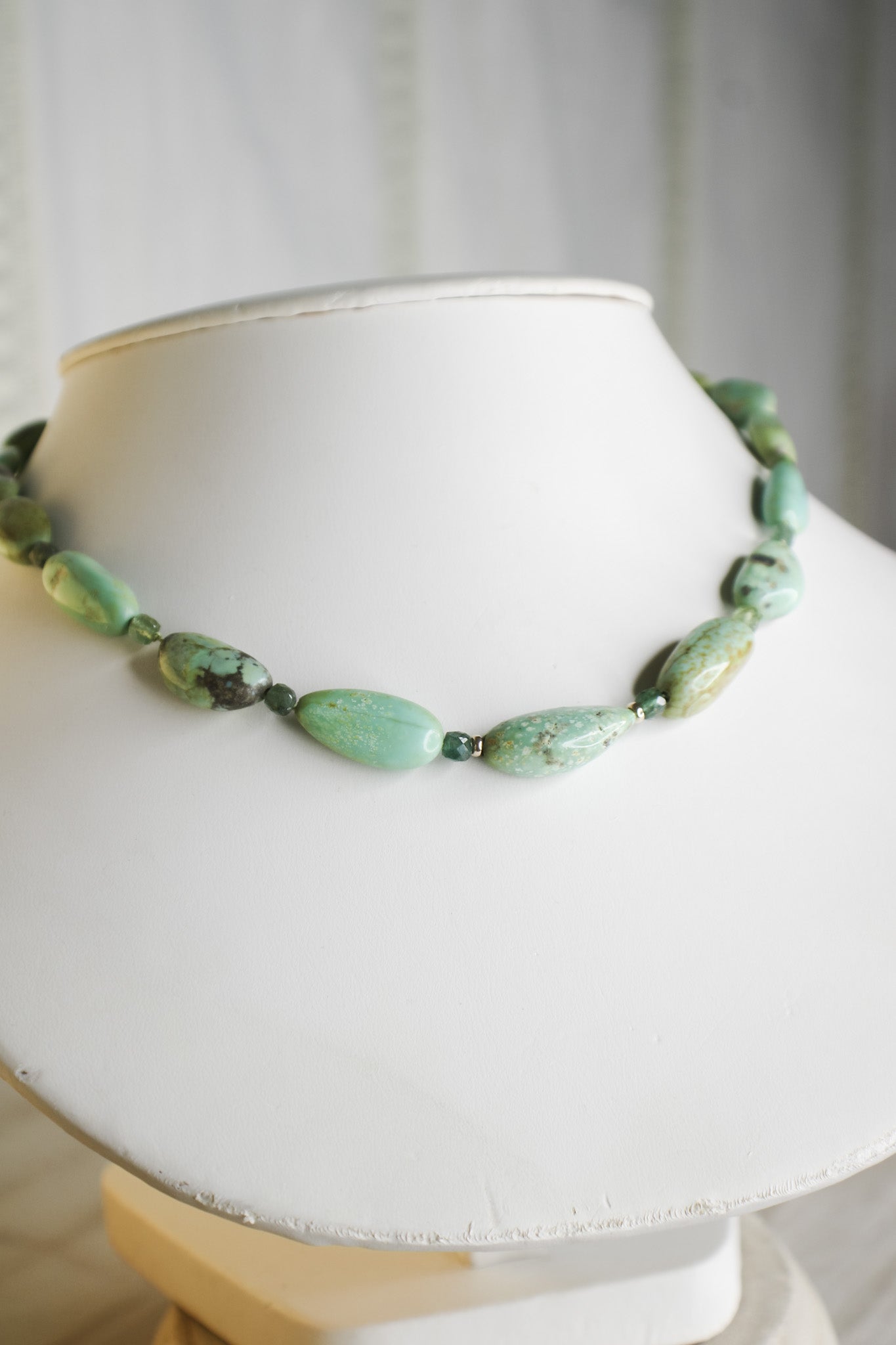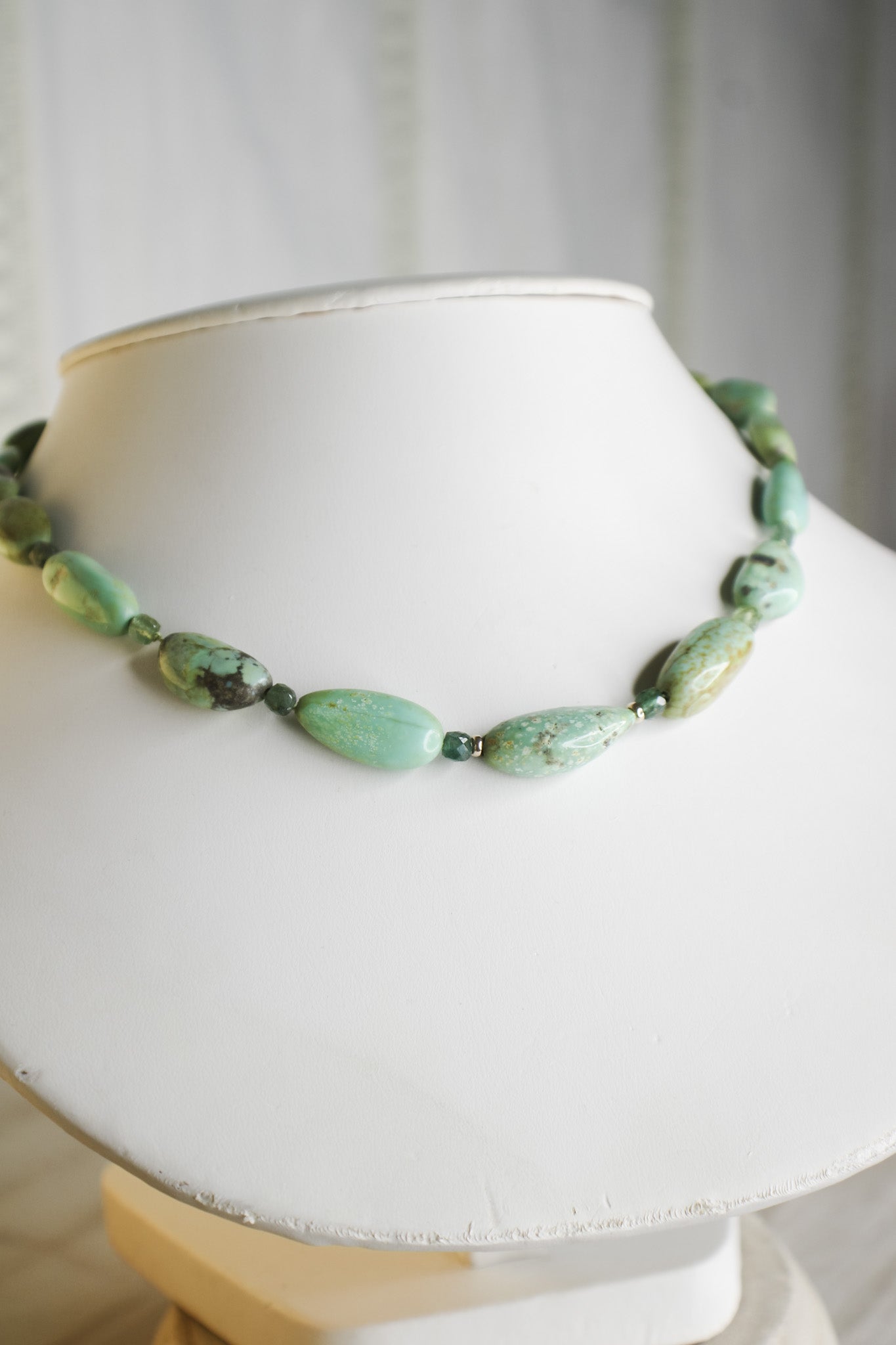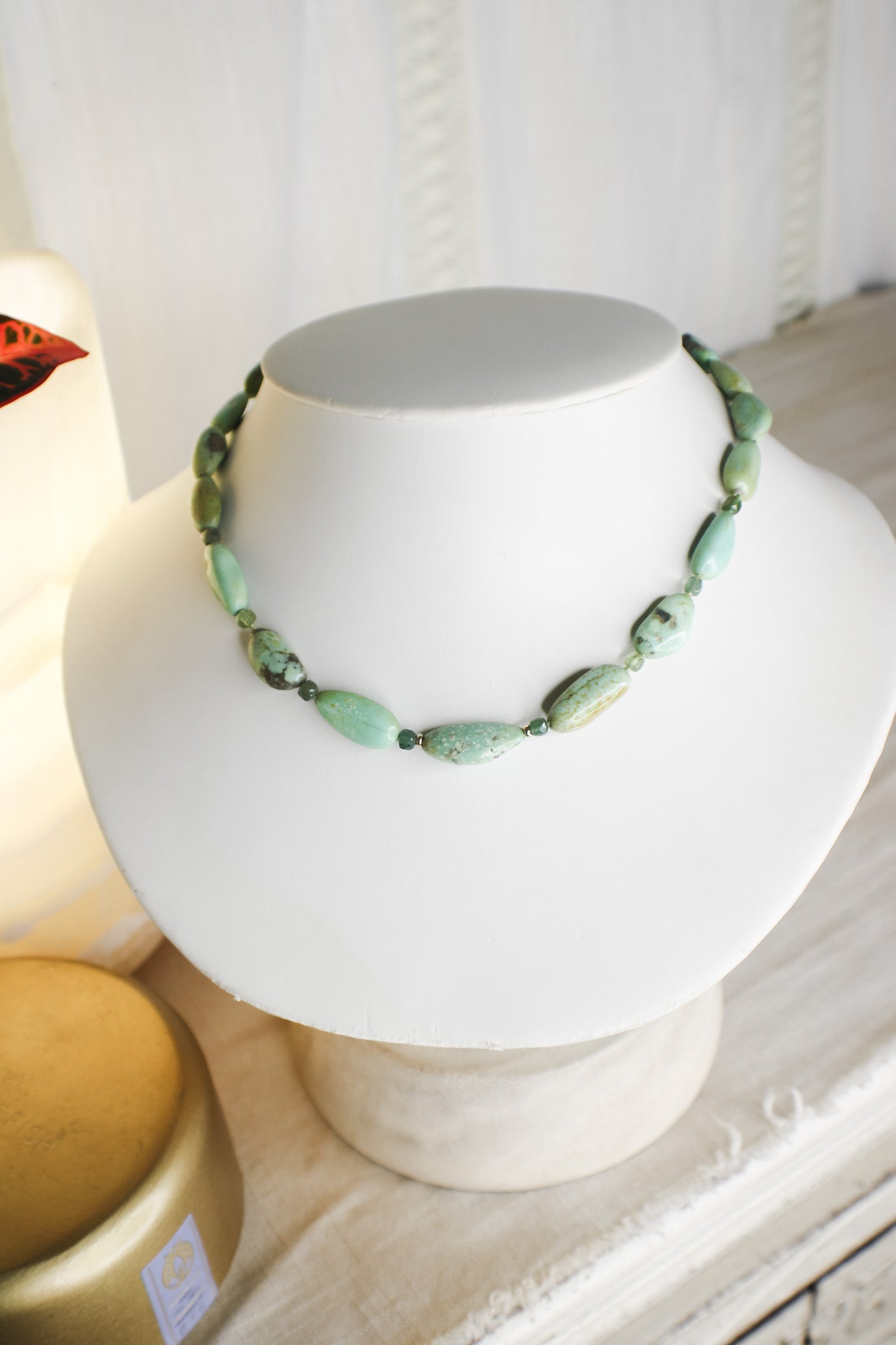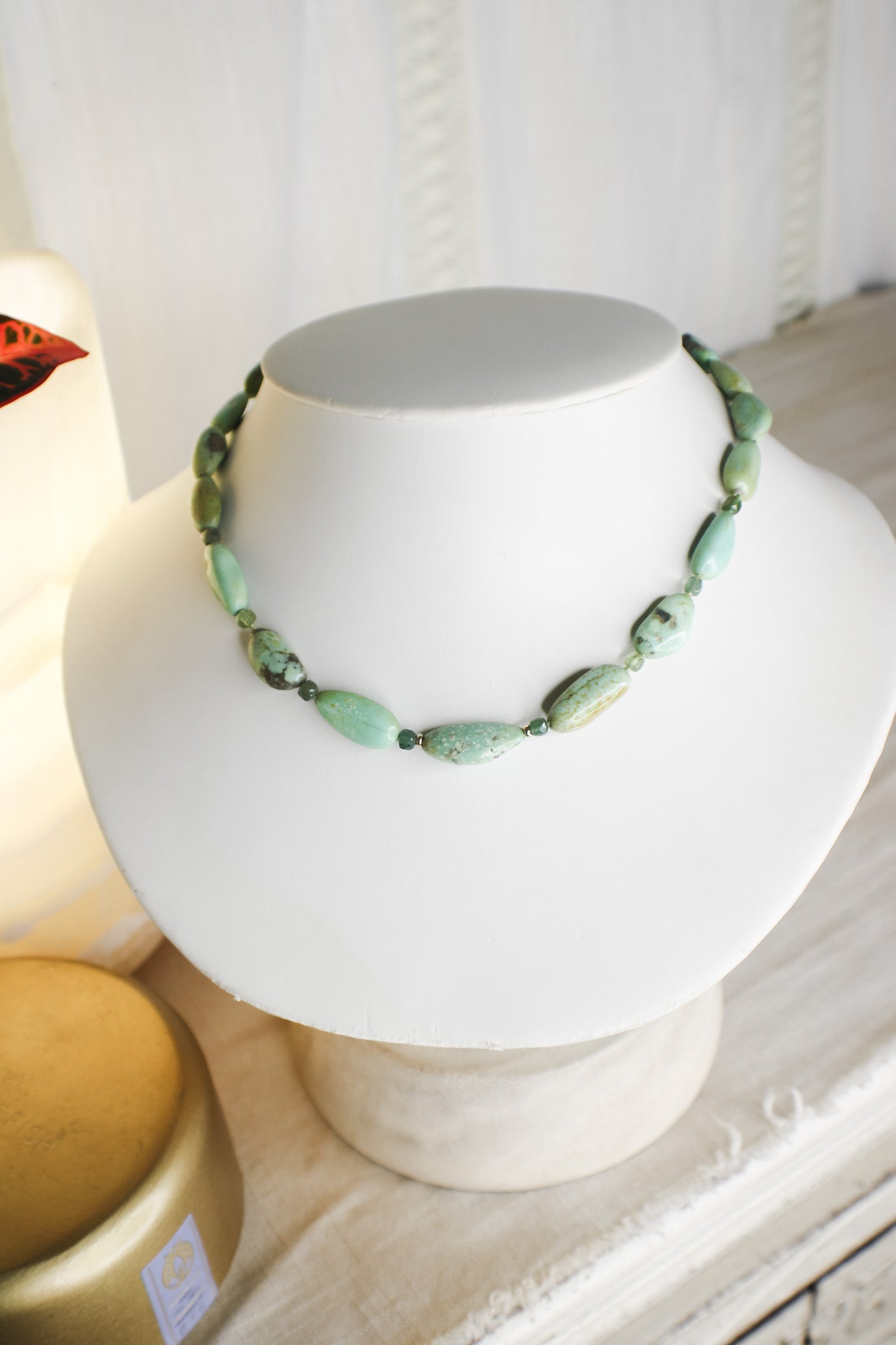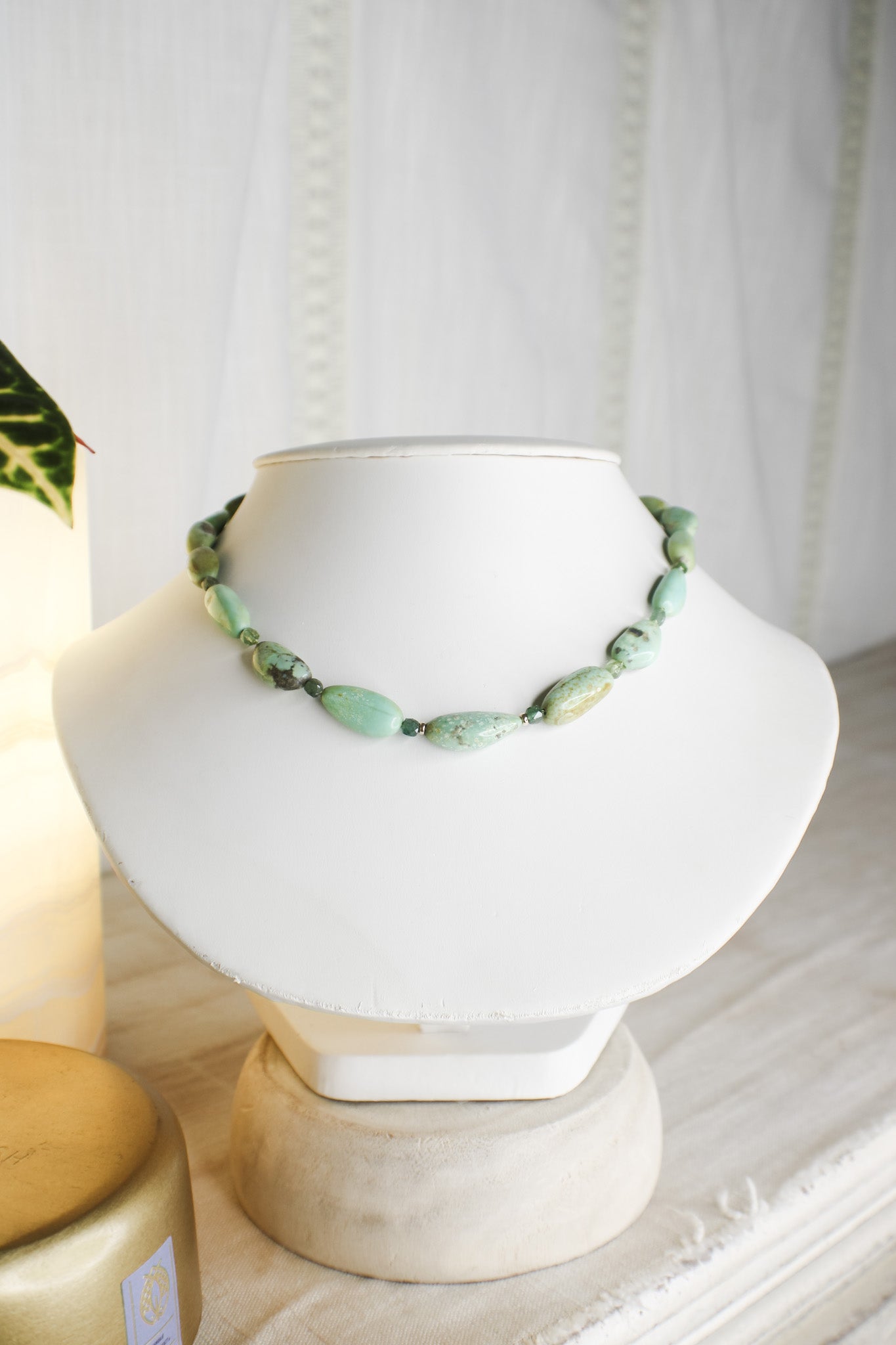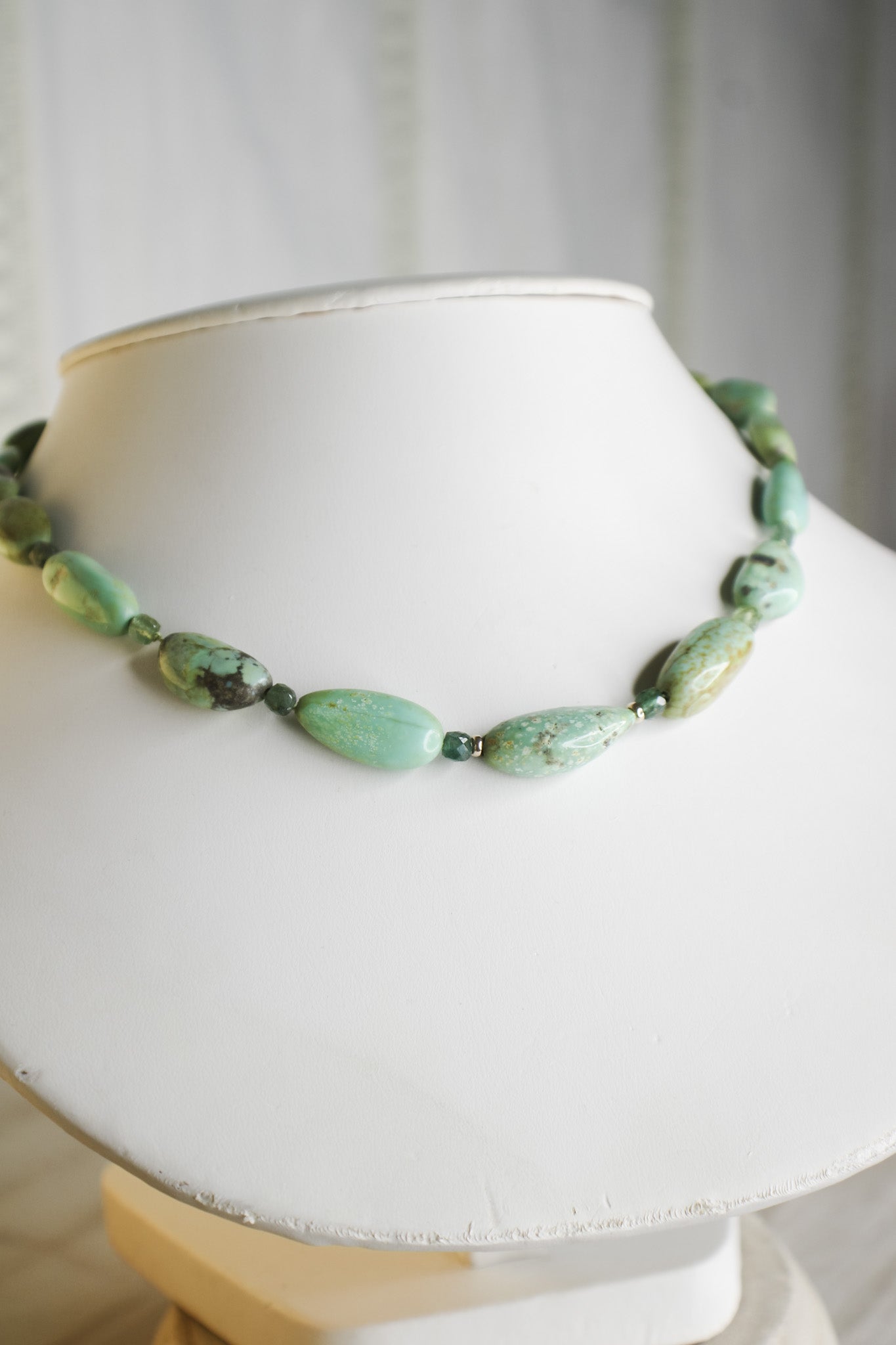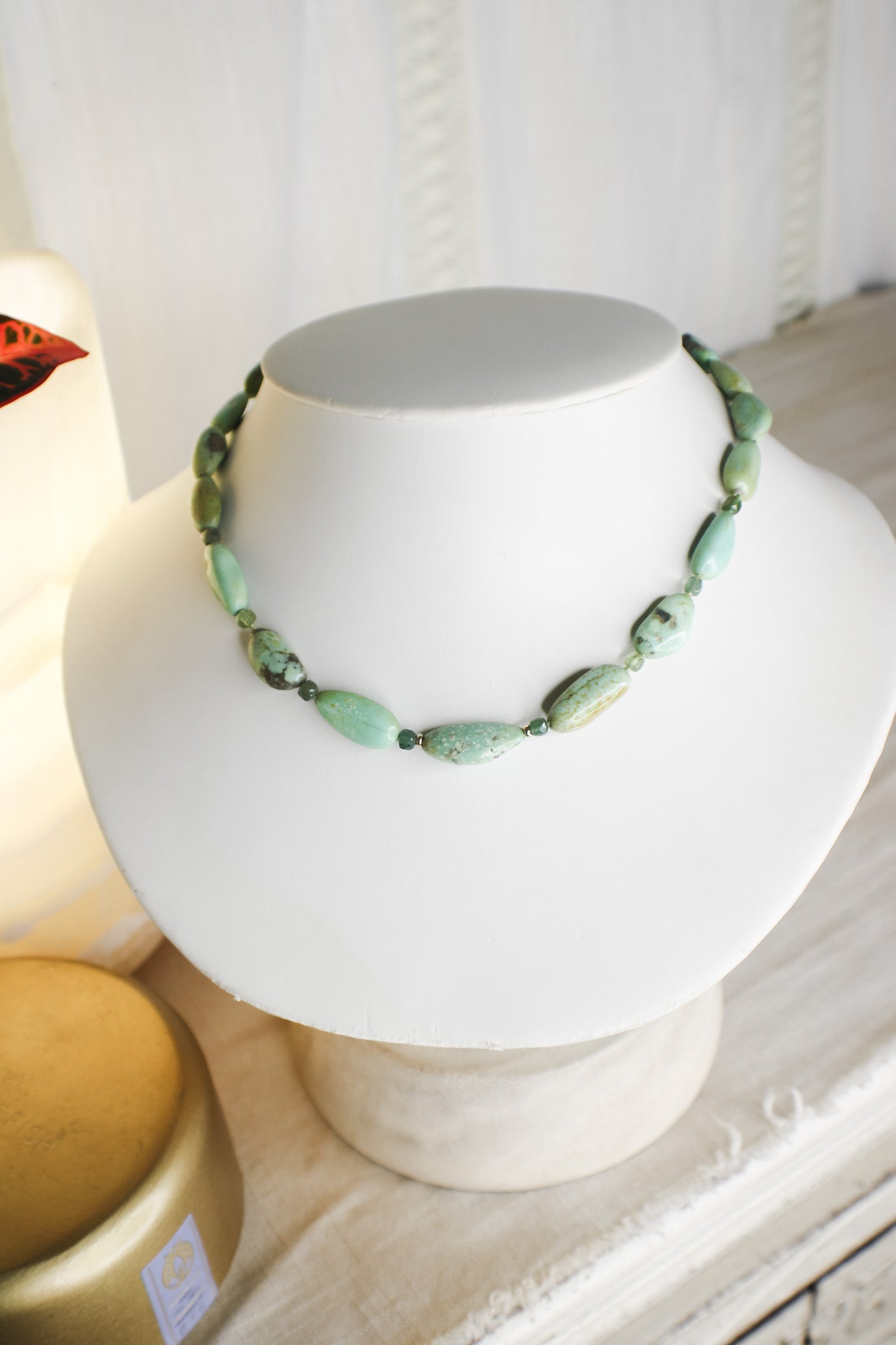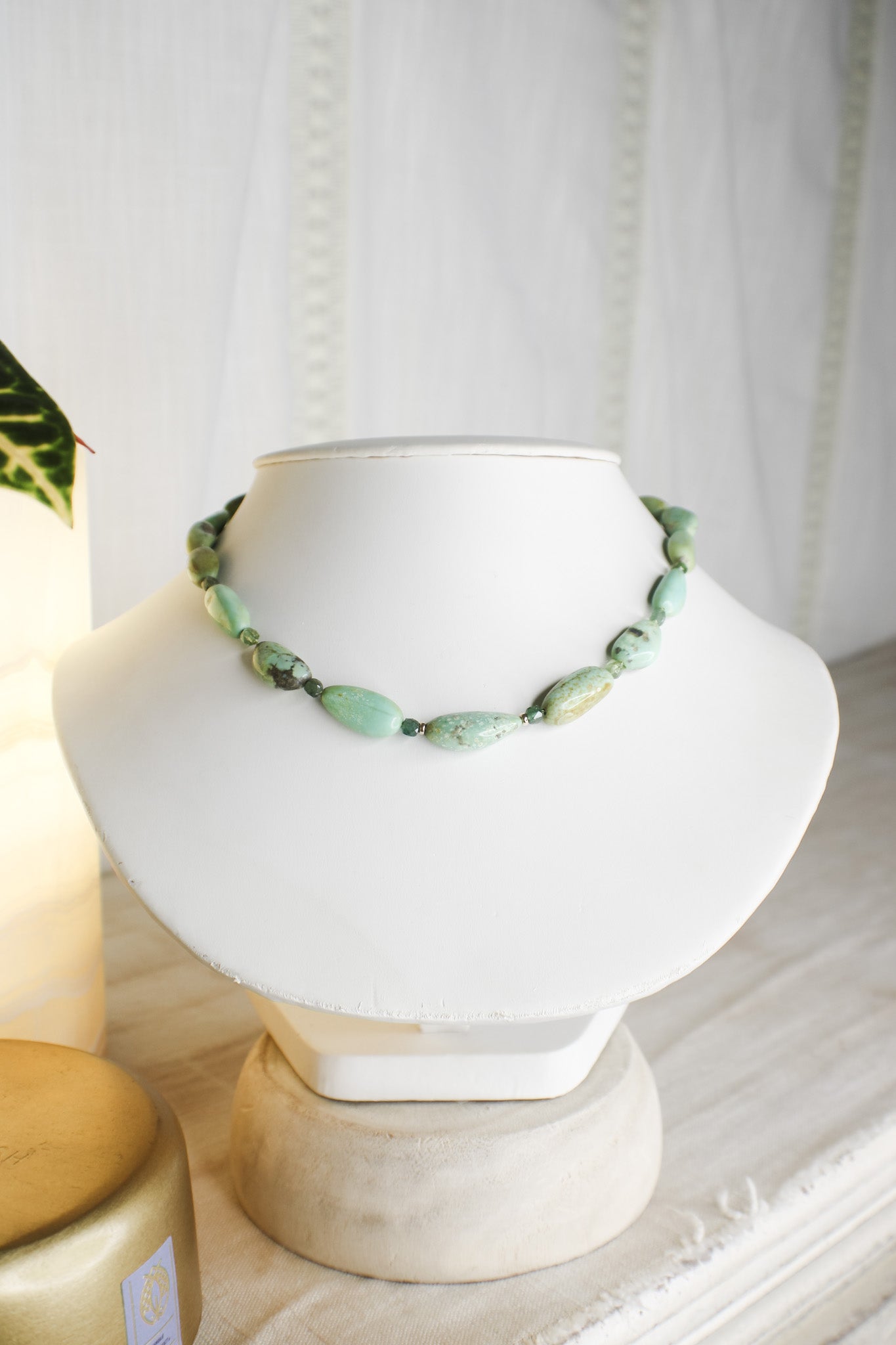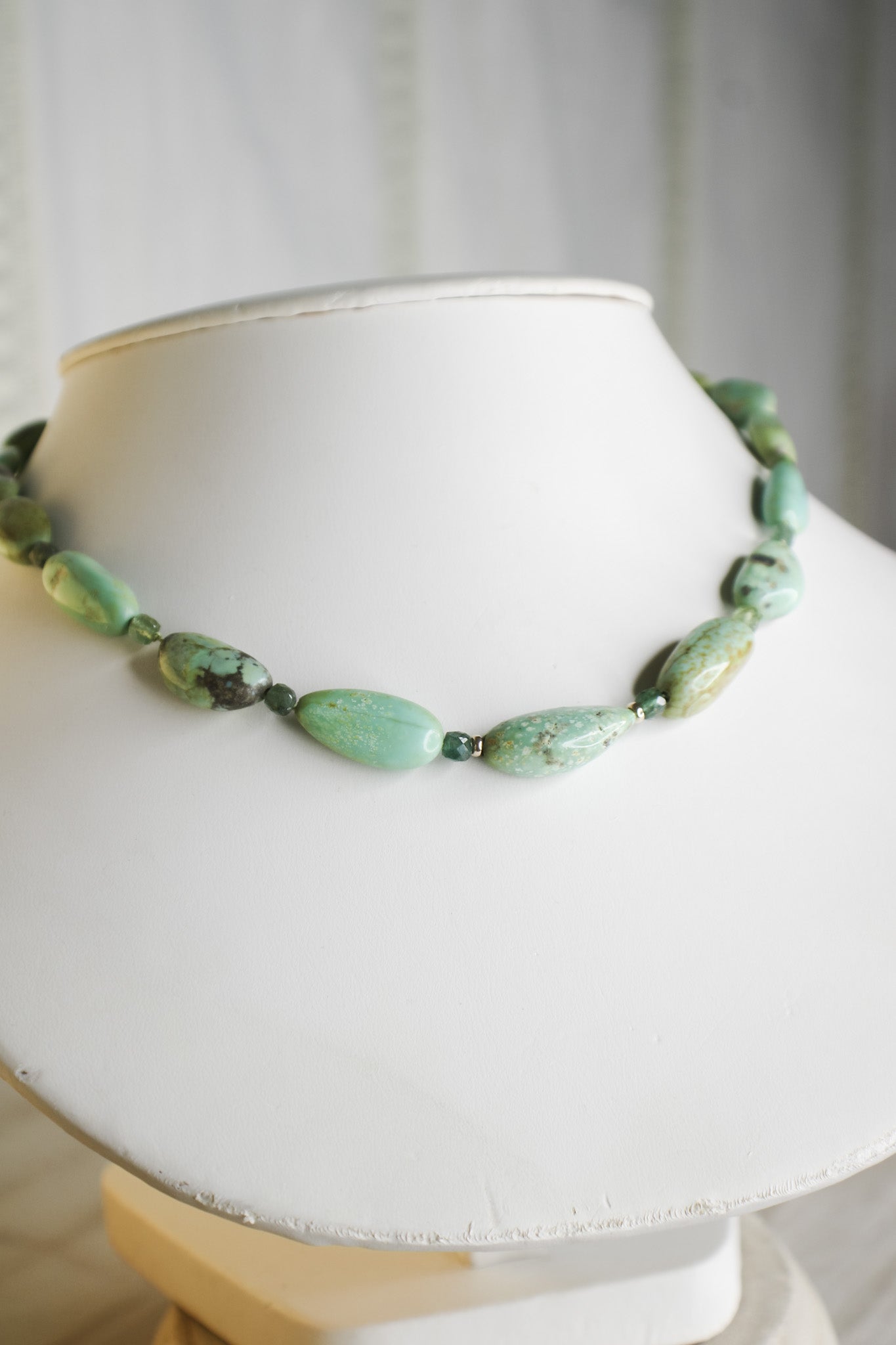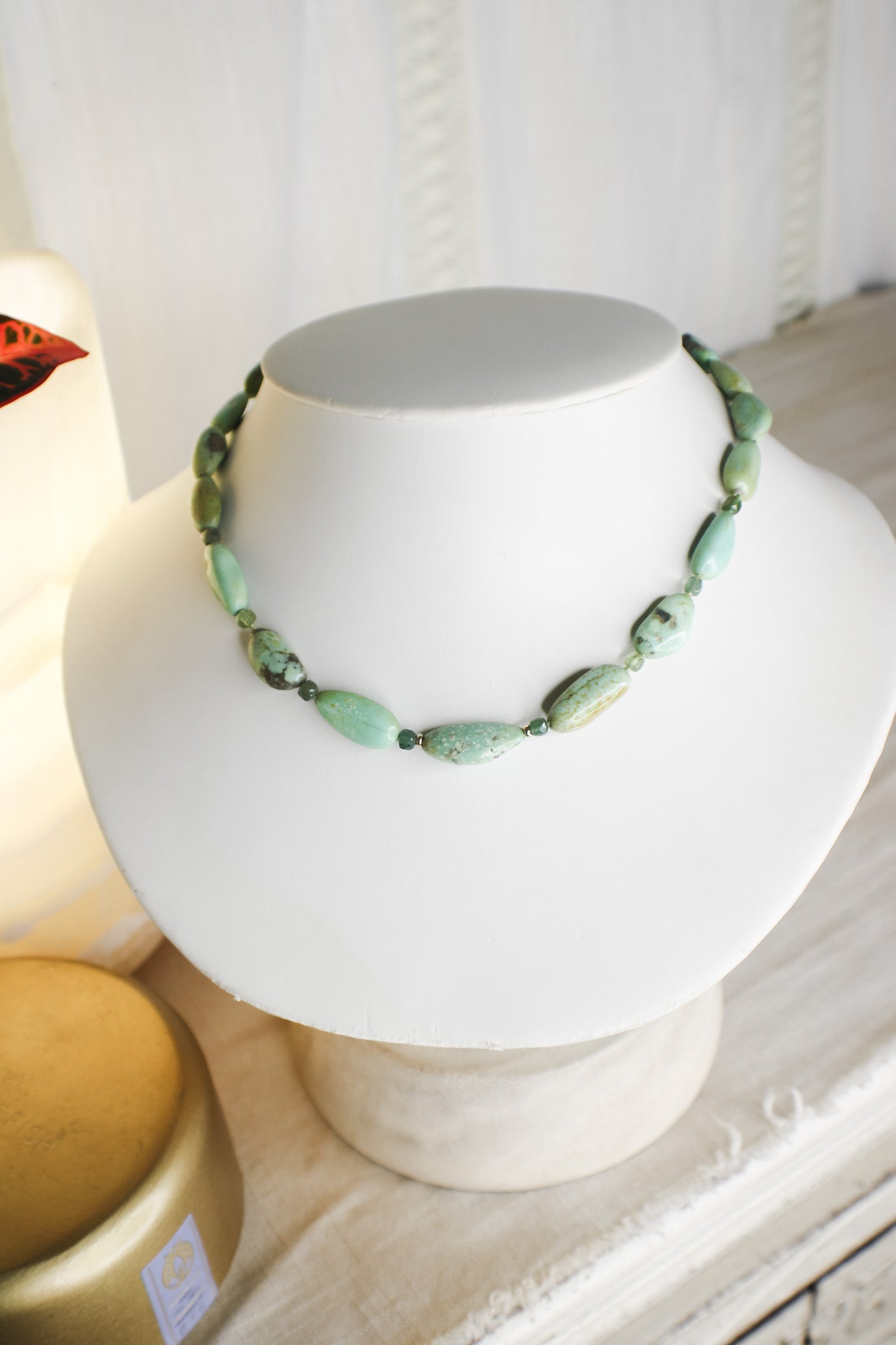 Turquoise and Apatite Necklace (18kt clasp) #7123
Adorn your neckline with this eloquently designed necklace by James & Jezebelle.
Details:
Natural turquoise surround the neckline and are separated by apatite gemstones. 18kt solid gold clasp adds an element of unique luxe. 
Material: 14k gold fill, 18kt solid clasp
Measurements: 18 inch length
Handmade in Boulder, Colorado.