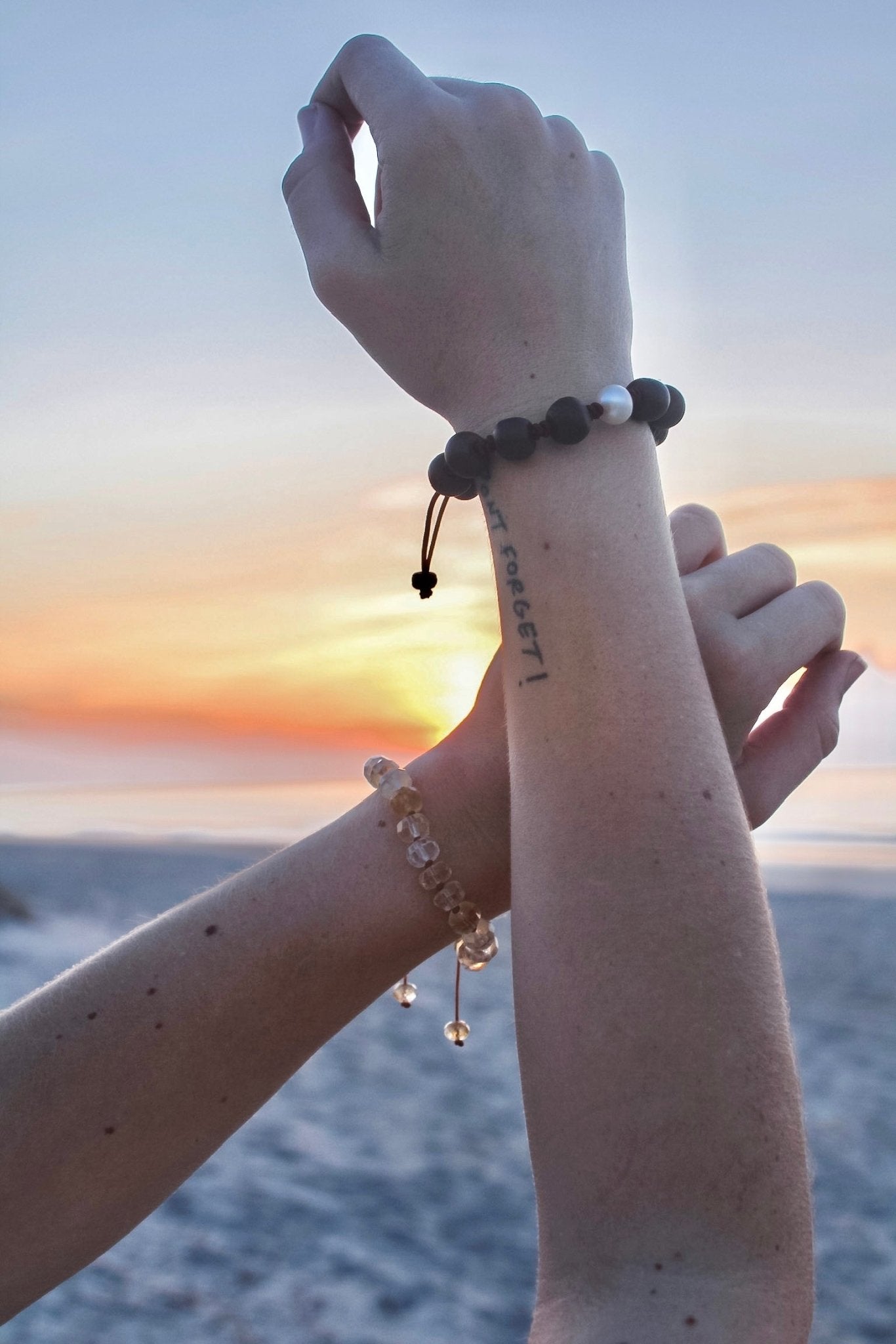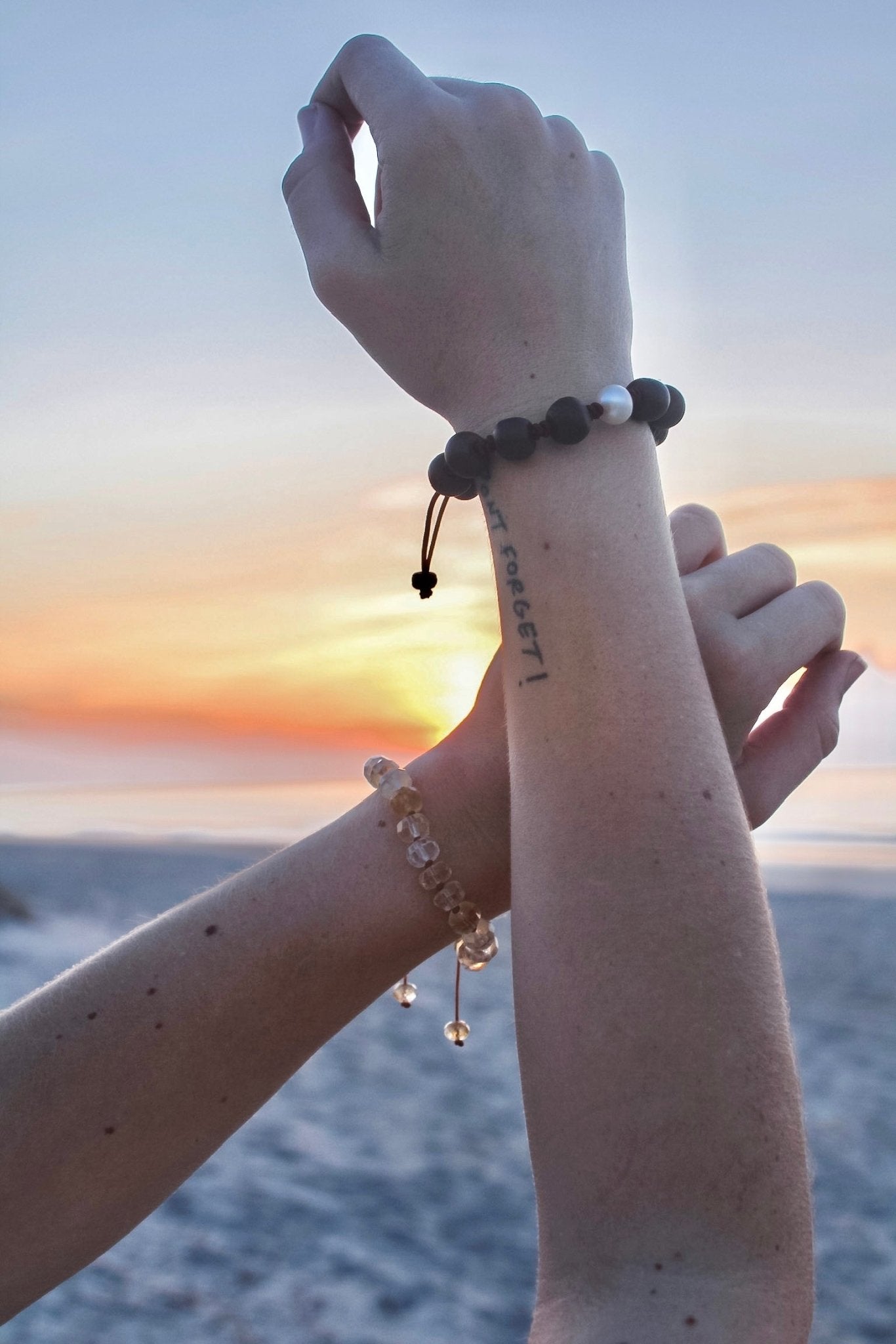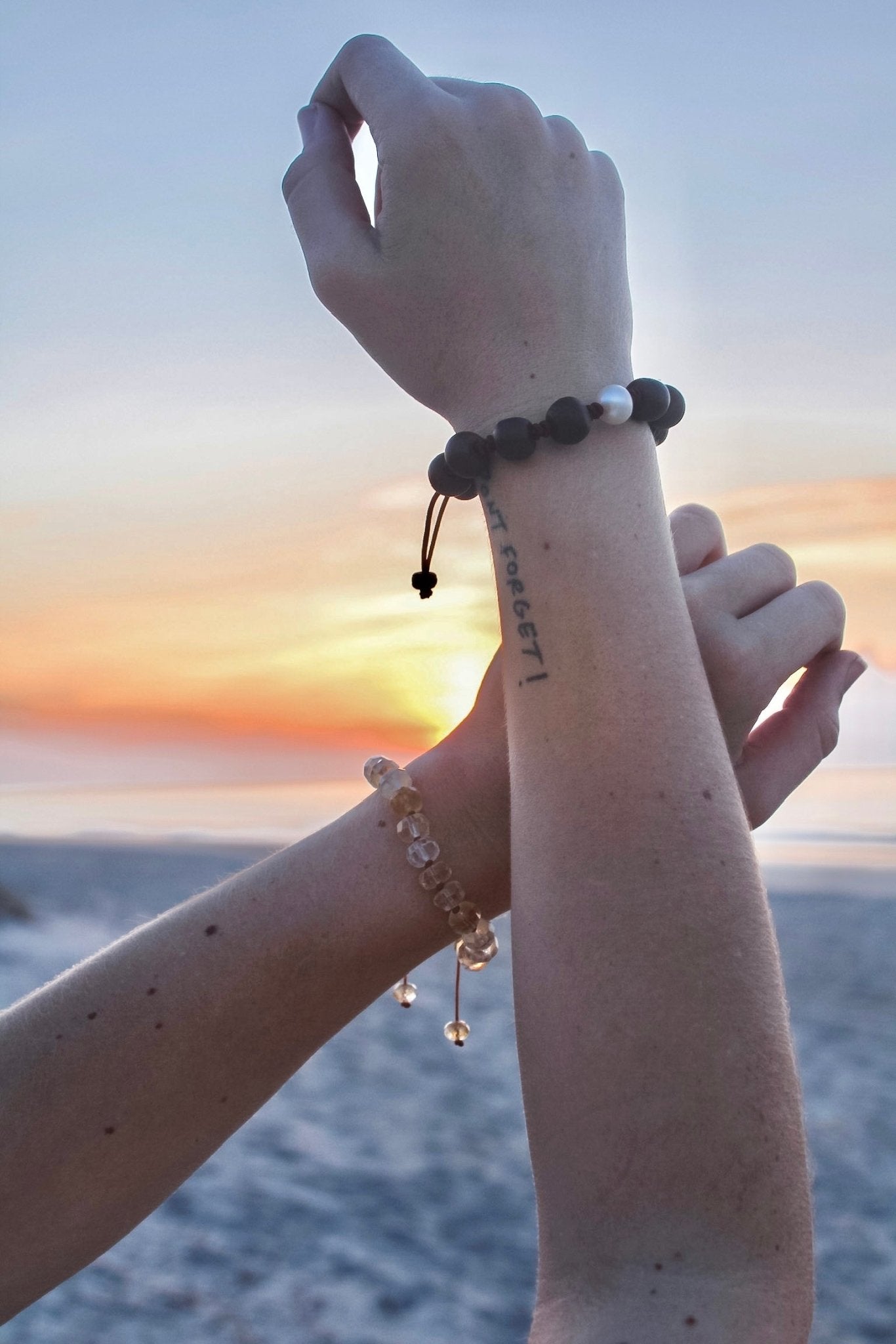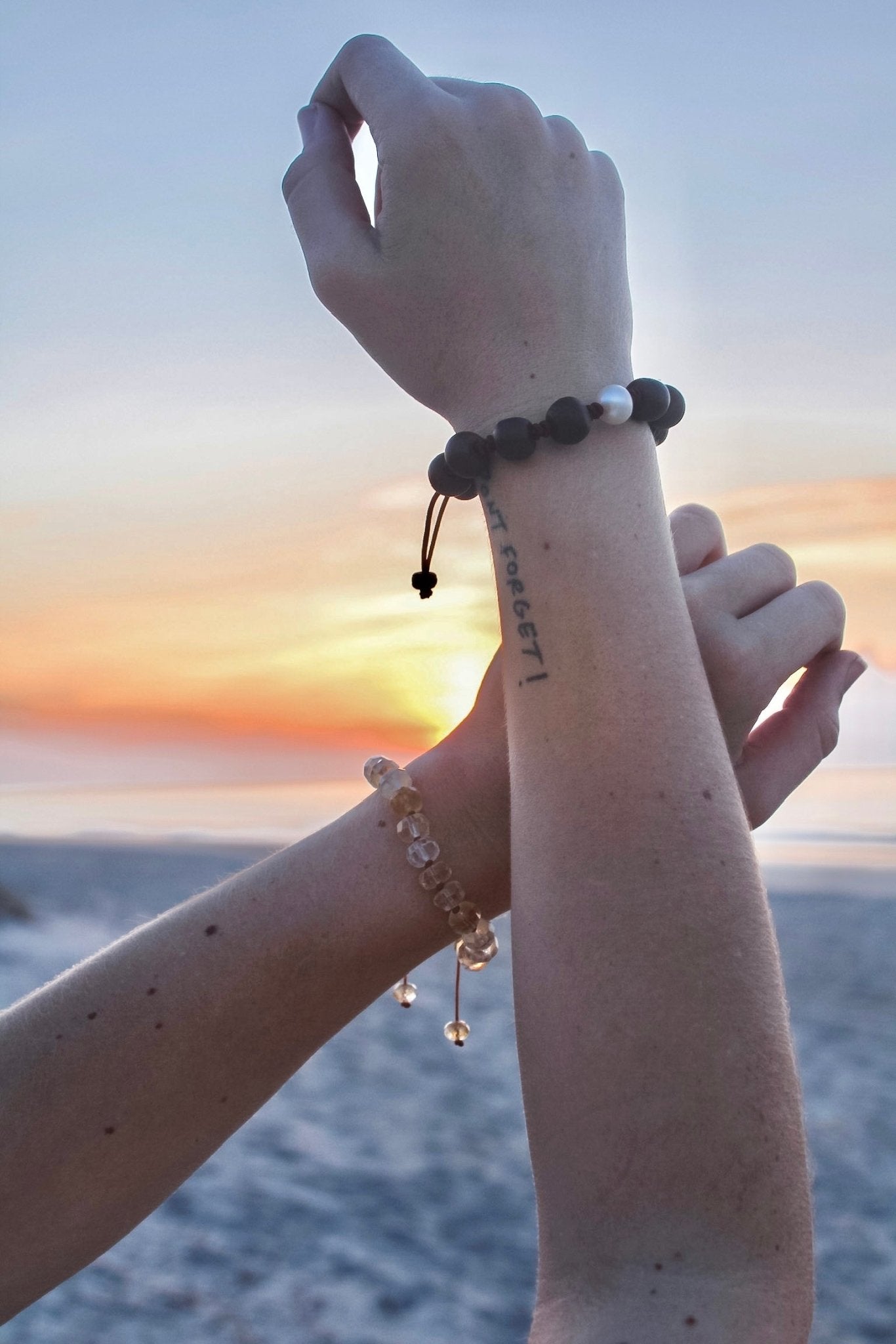 Tibetan Pearl Bracelet
This gemstone bracelet by Joseph Brooks features pearls and antique Tibetan Bodhi seed prayer beads that are hand knotted on a drawstring bracelet.
Each piece of Joseph Brooks comes with a handwritten card explaining the properties of the stone. 
Length: Bracelet is a drawstring, will fit any size wrist.

Materials: Silk cording, pearl, tibetan beads 
Handcrafted in California