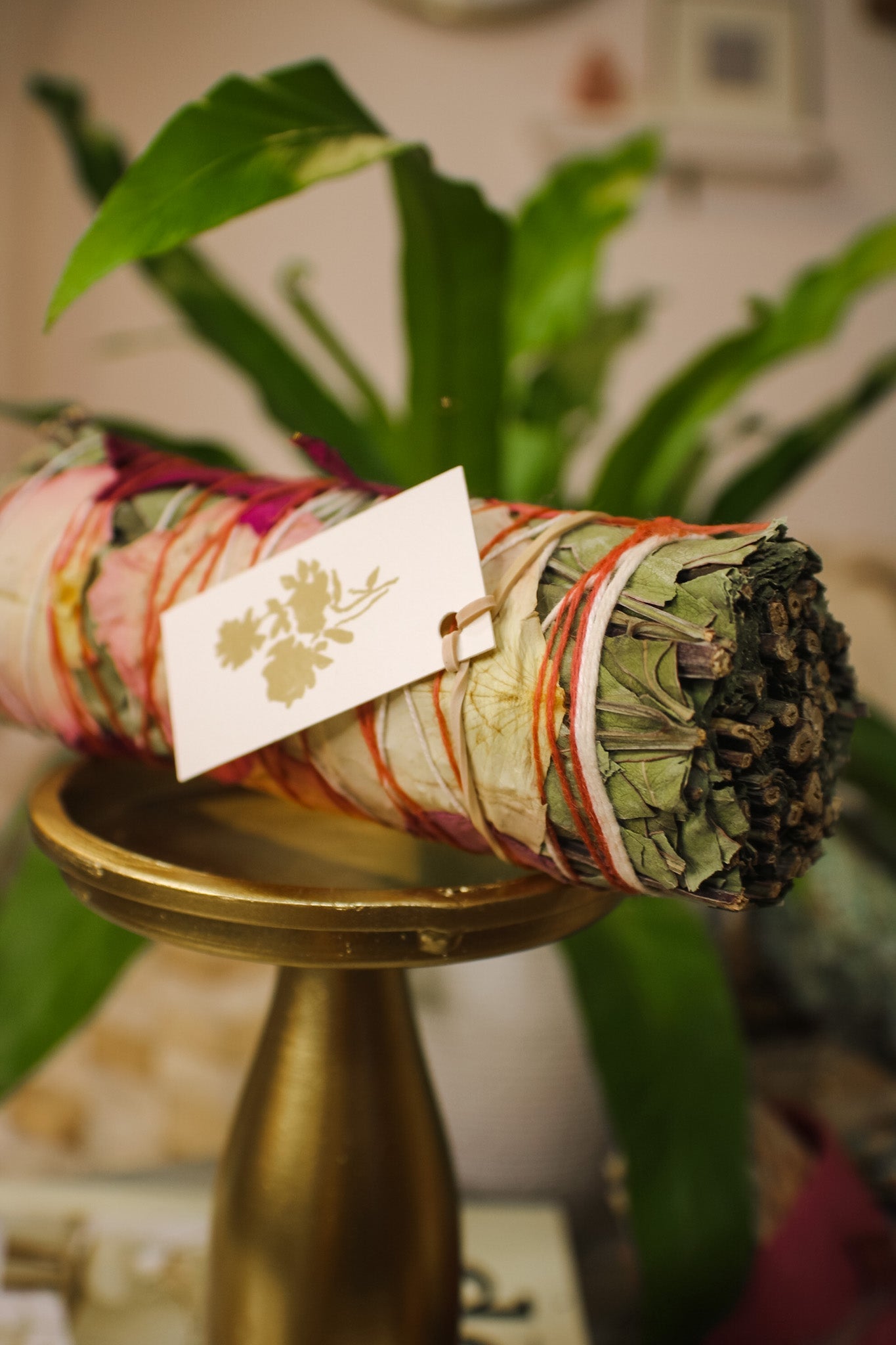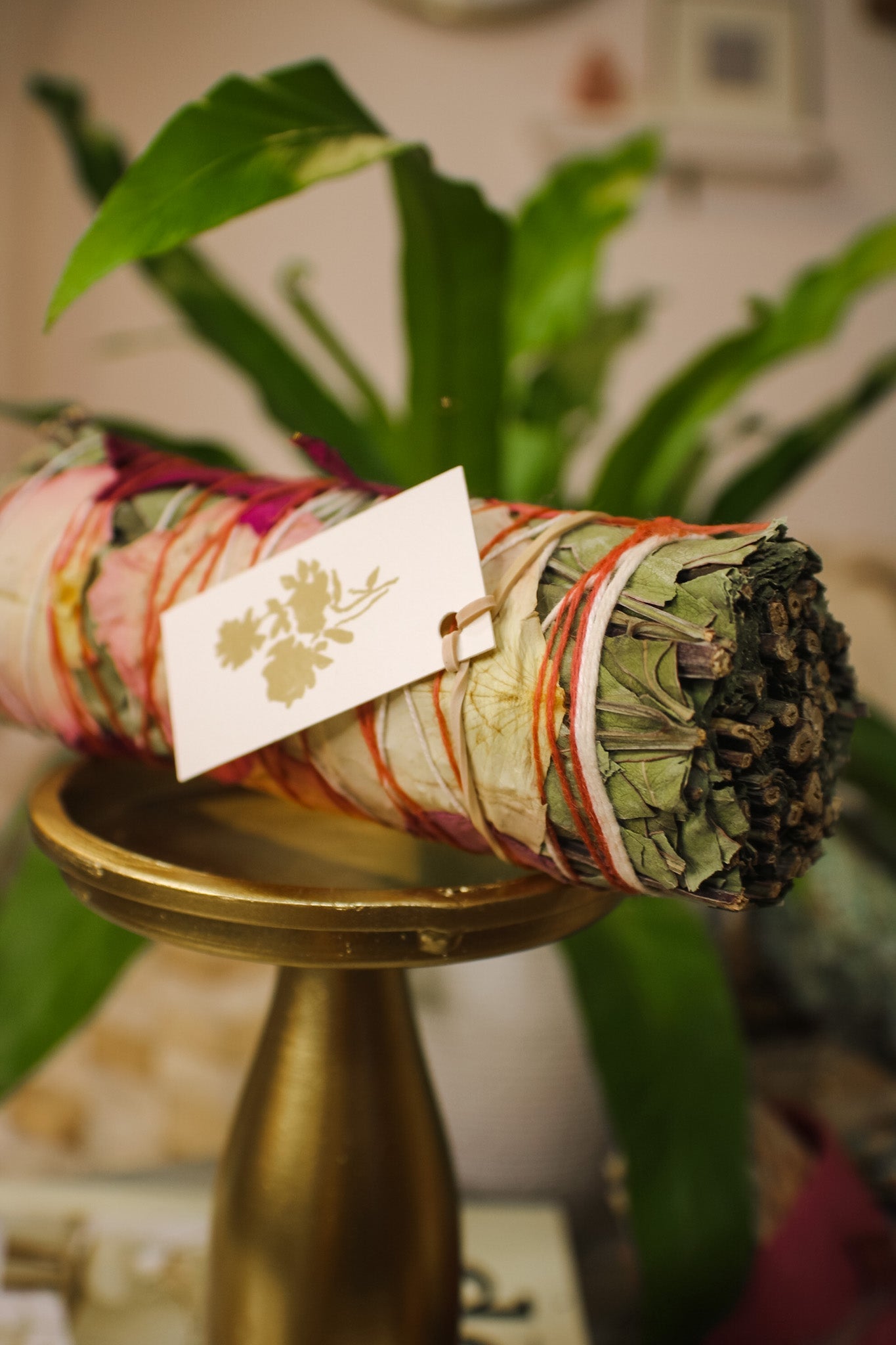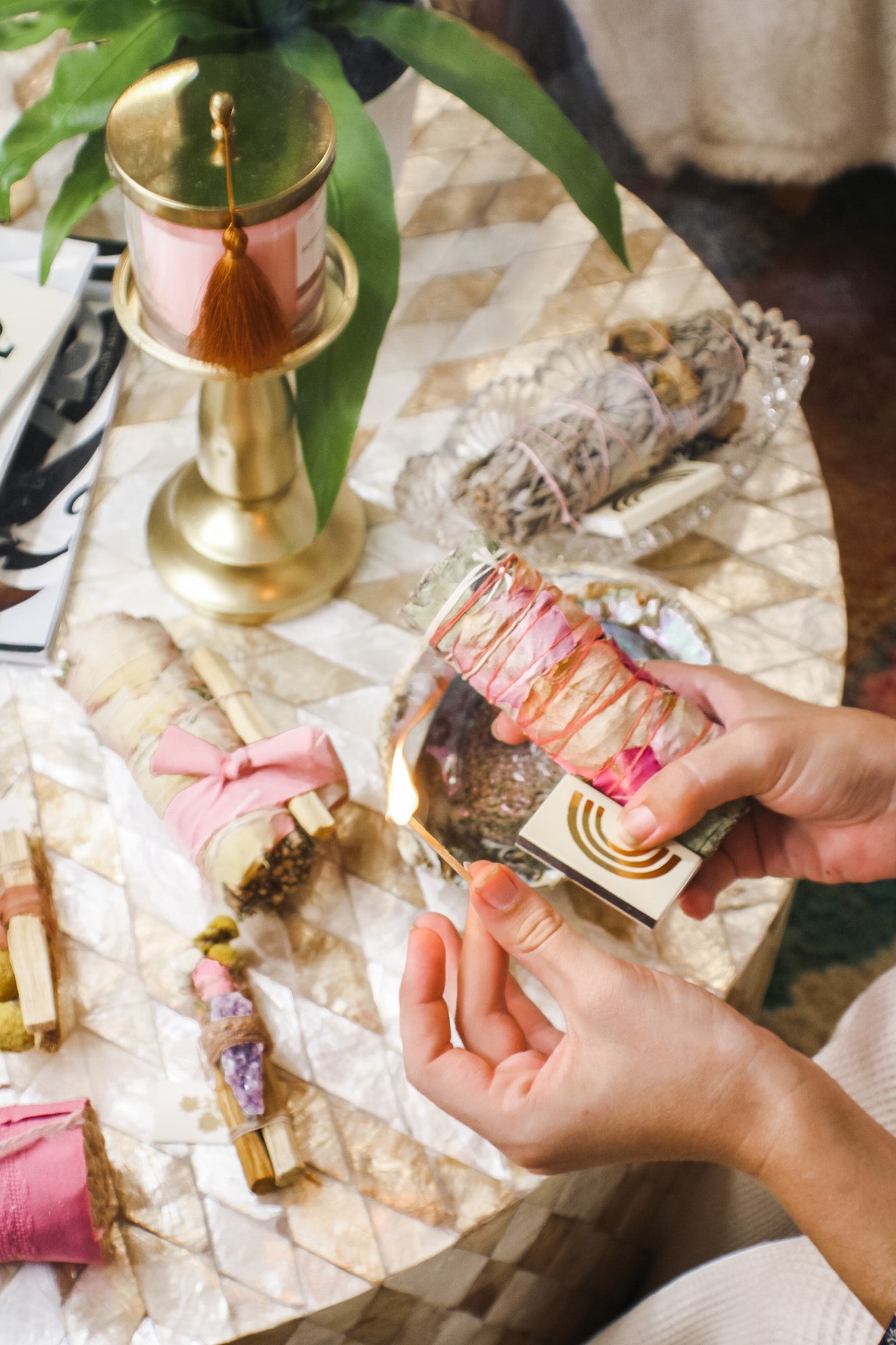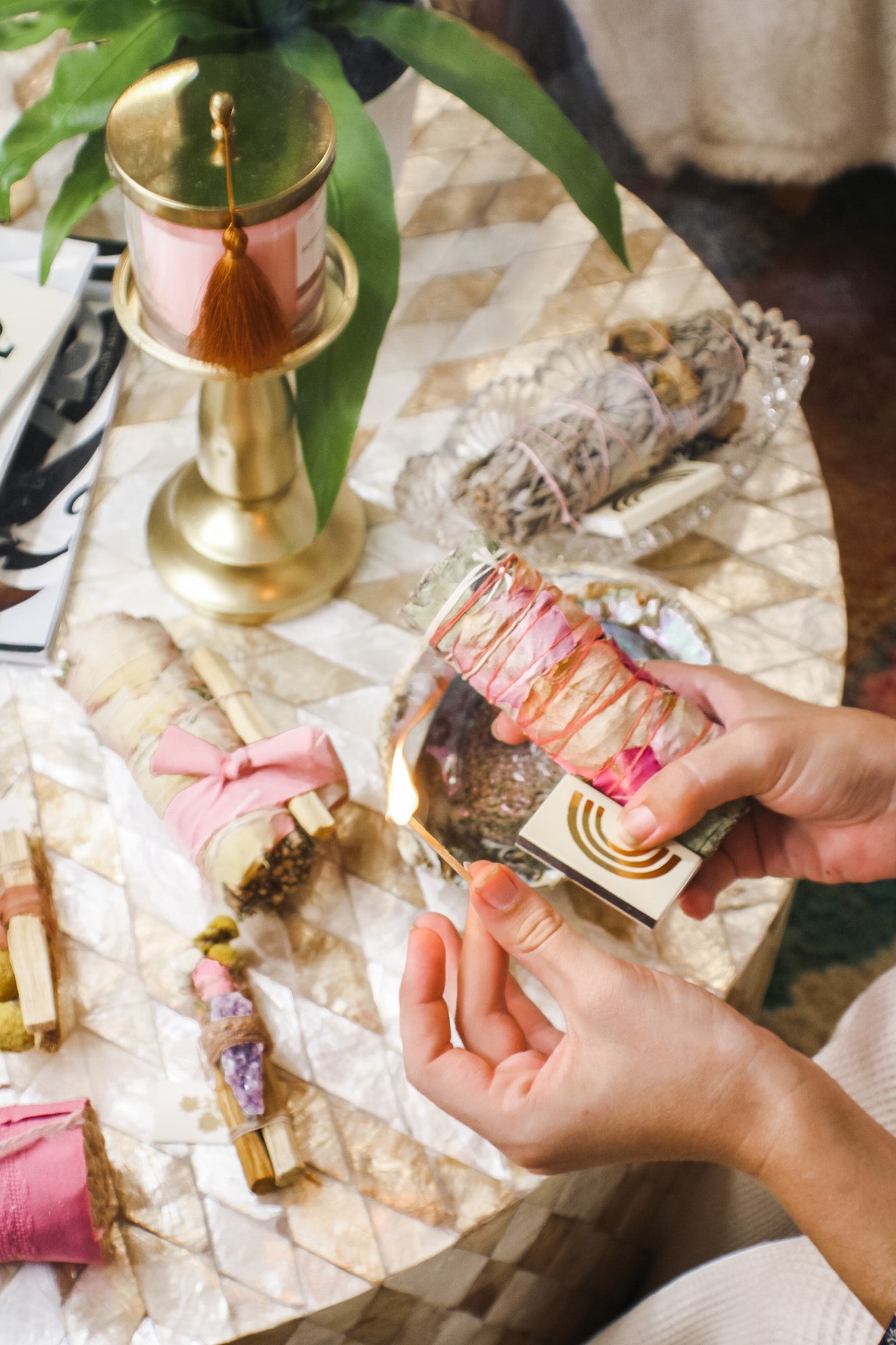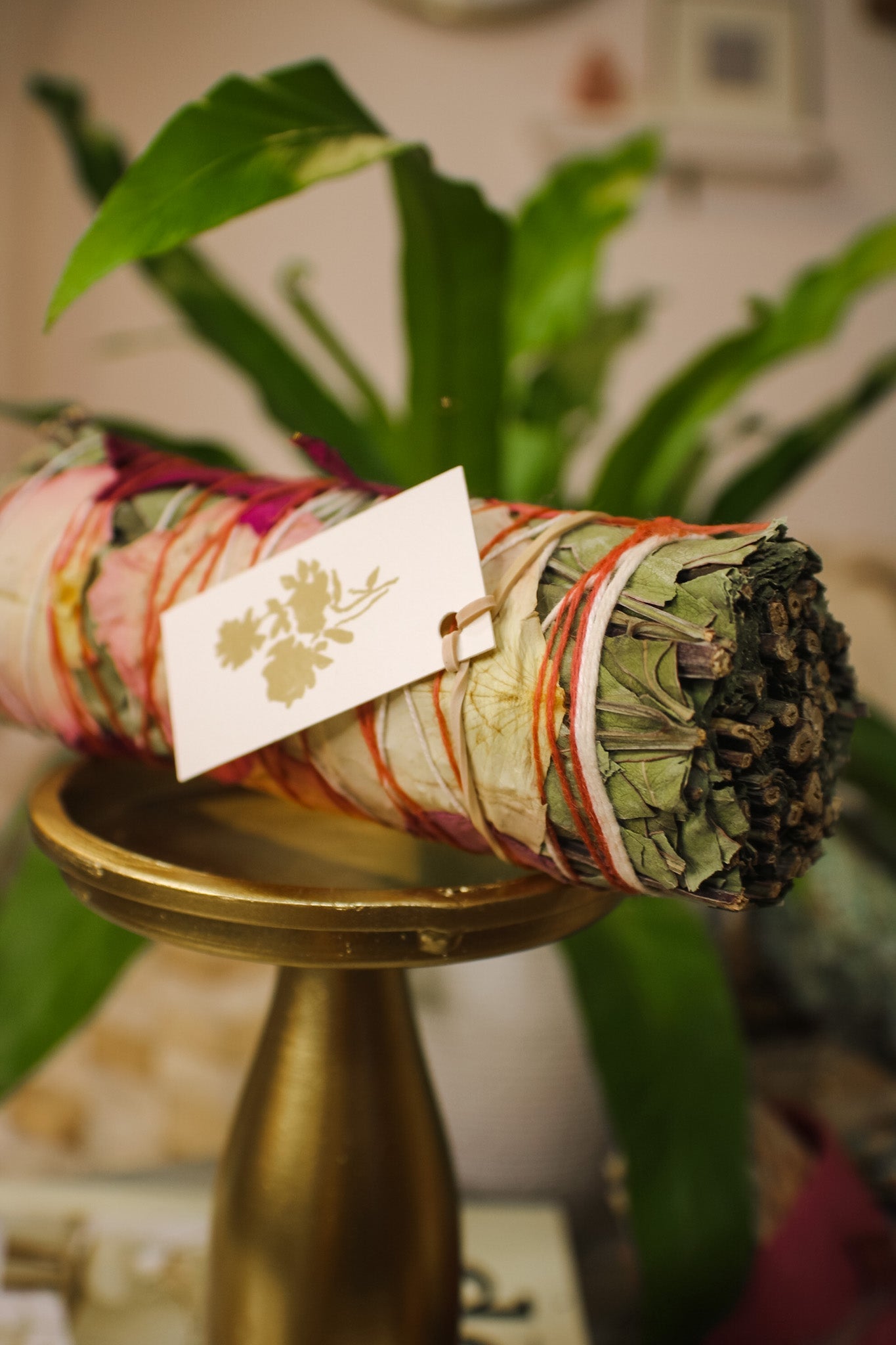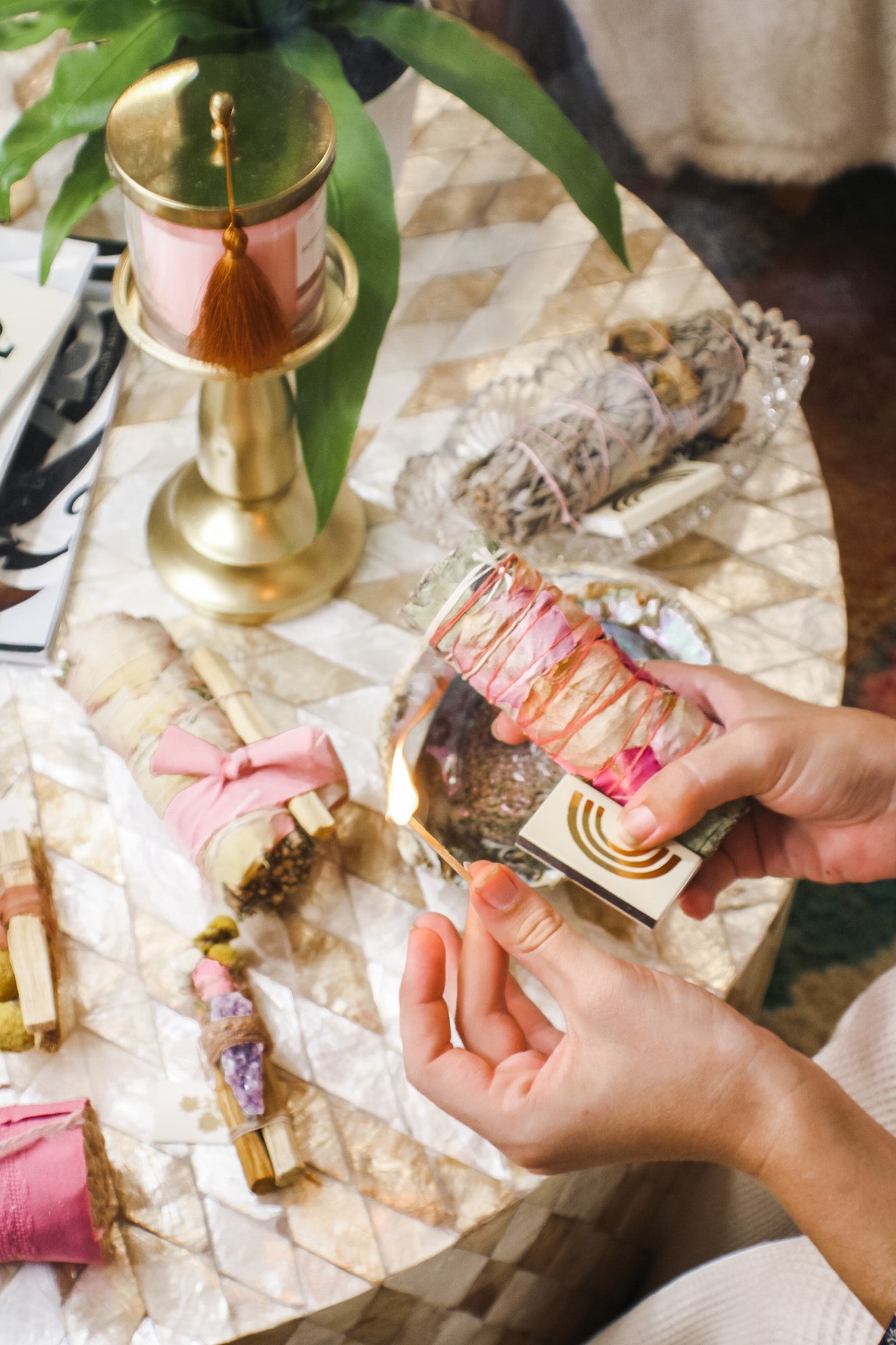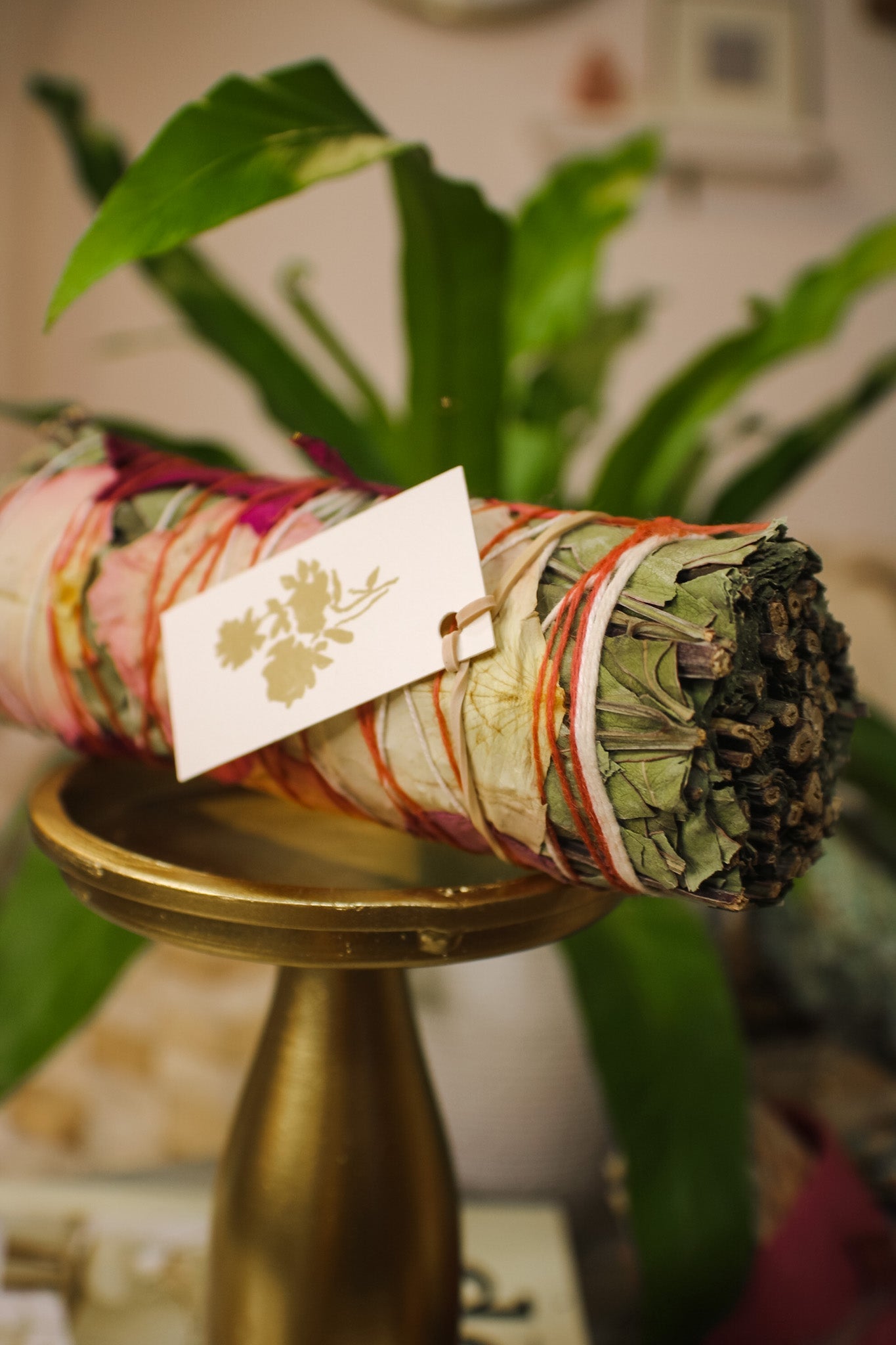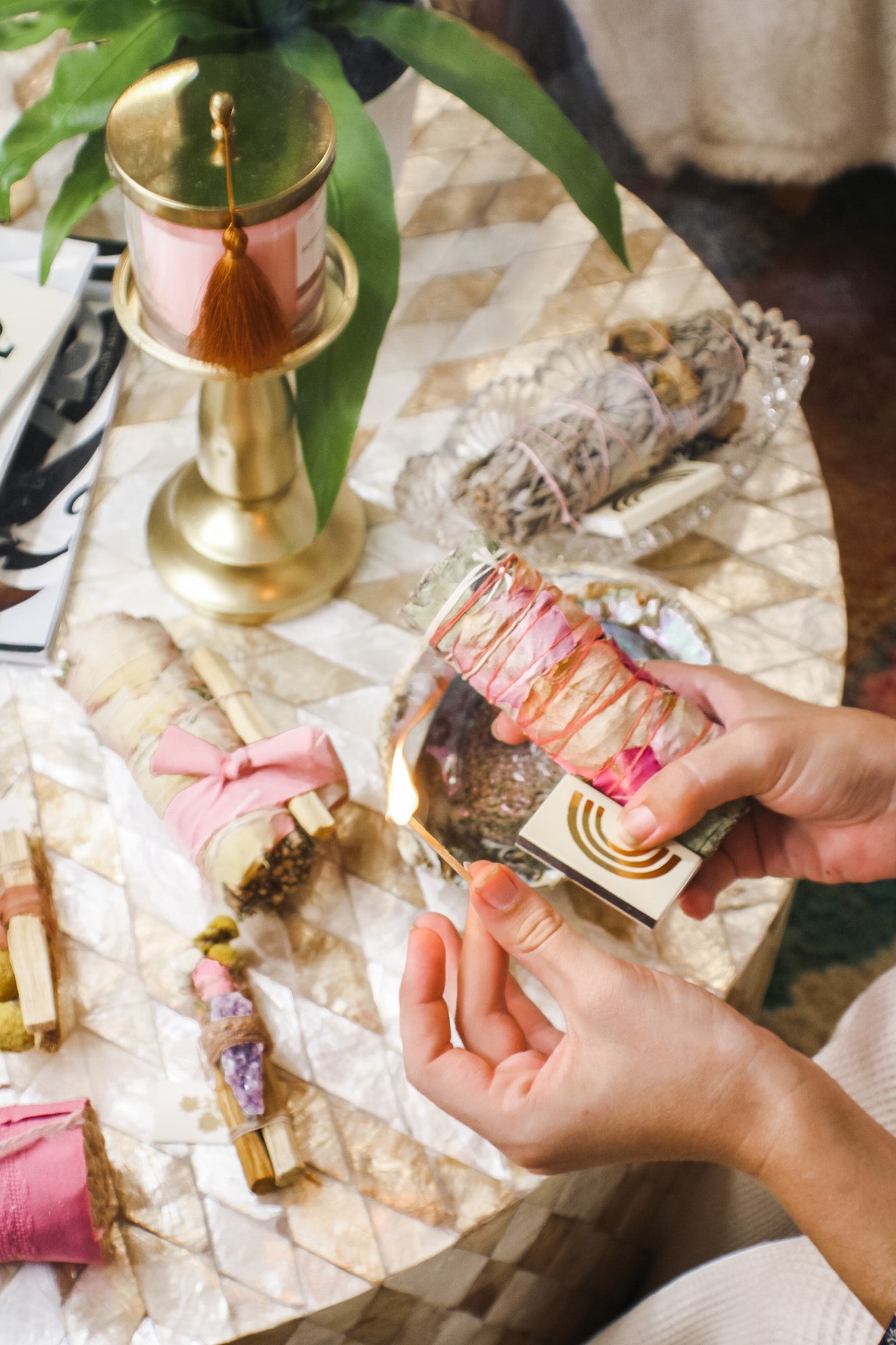 Strawberry Moon Incense Bundle
These incense from Catherine Rising are hand rolled, fair trade from Nepal.
eucalyptus bundle wrapped with rose petals in shades of pink and lavender, tied up with pink vintage string. these were made around the super moon in June, the Strawberry moon.
Benefits of Burning Incense
Increase calm and focus
Reduce stress and anxiety
Aid sleep
Complement a yoga or meditation practice
Stimulate creativity
Purify your space
The simple pleasure of enjoying a lovely scent
Each bundle is wrapped up in vintage fabric- so while each scent is packaged in the same color, no two are exactly alike.  
Handmade in Nepal