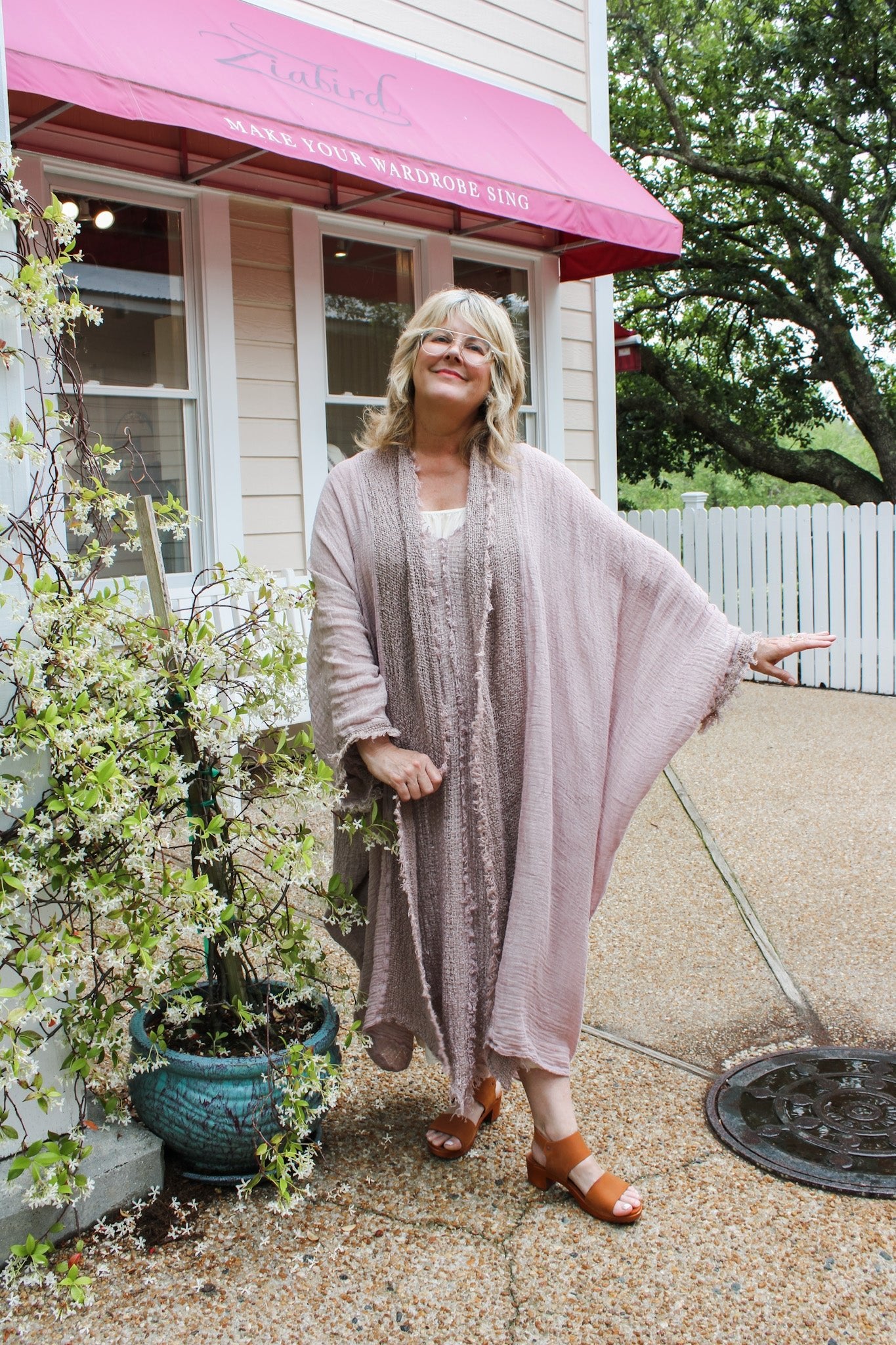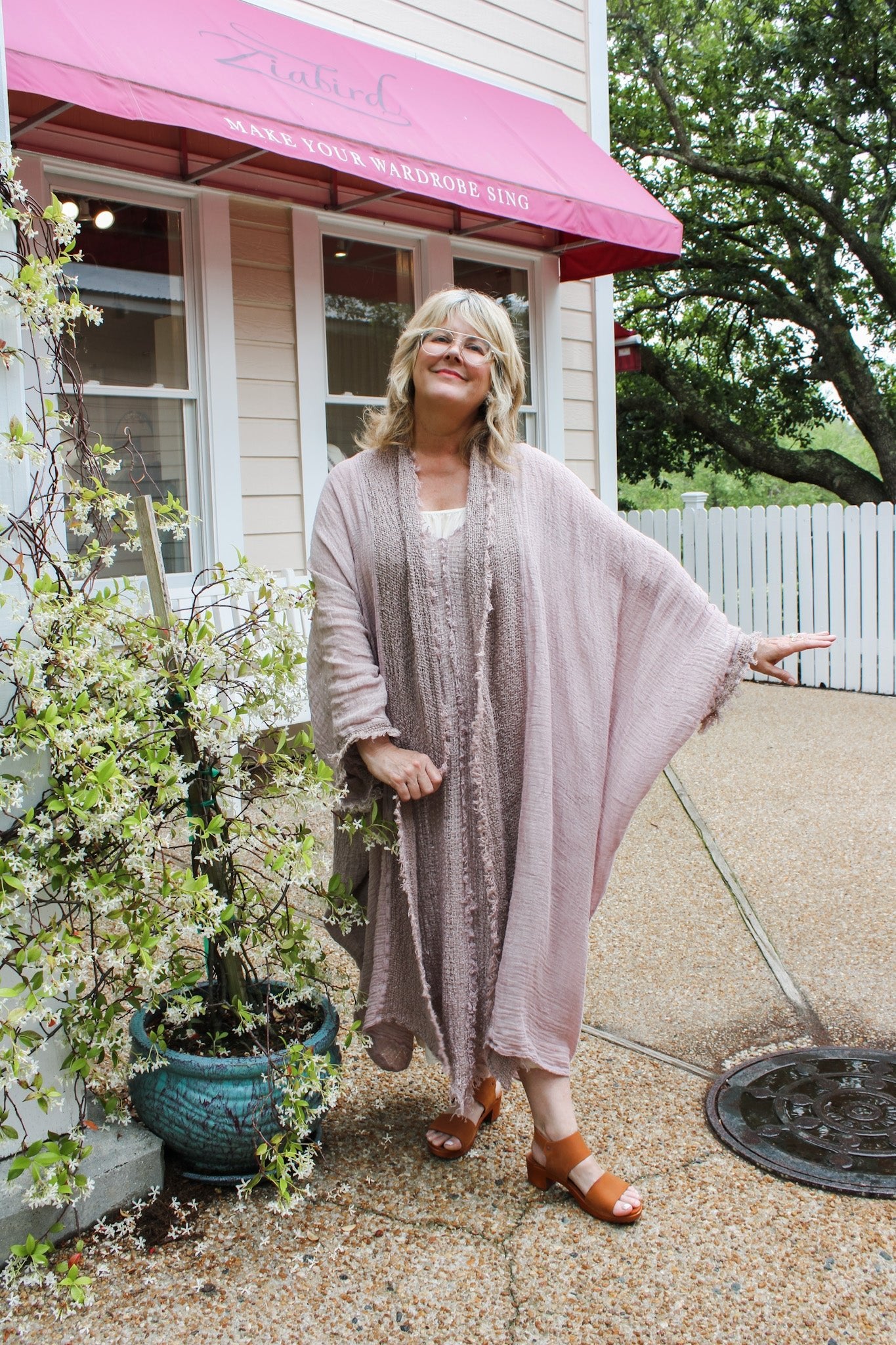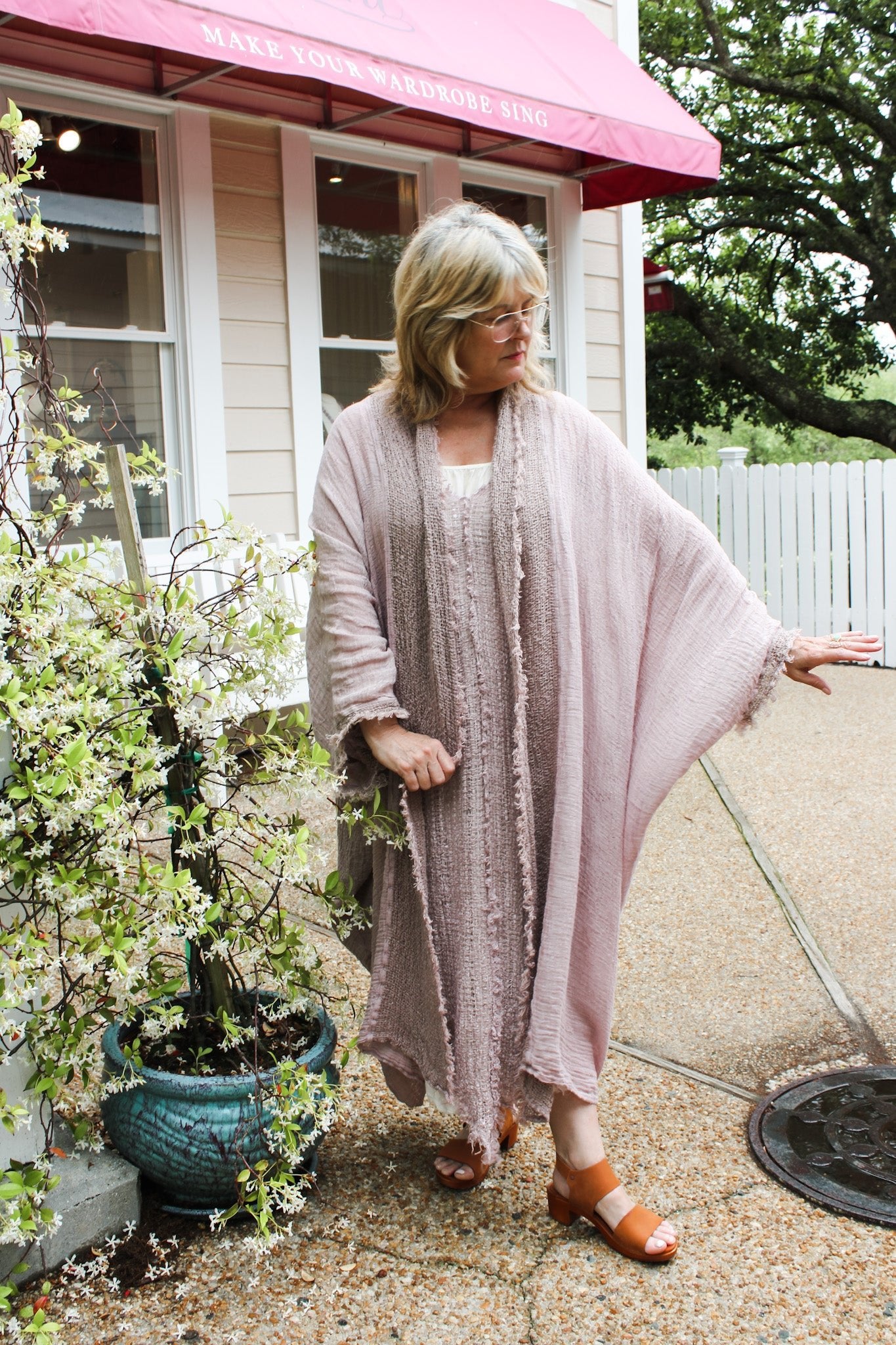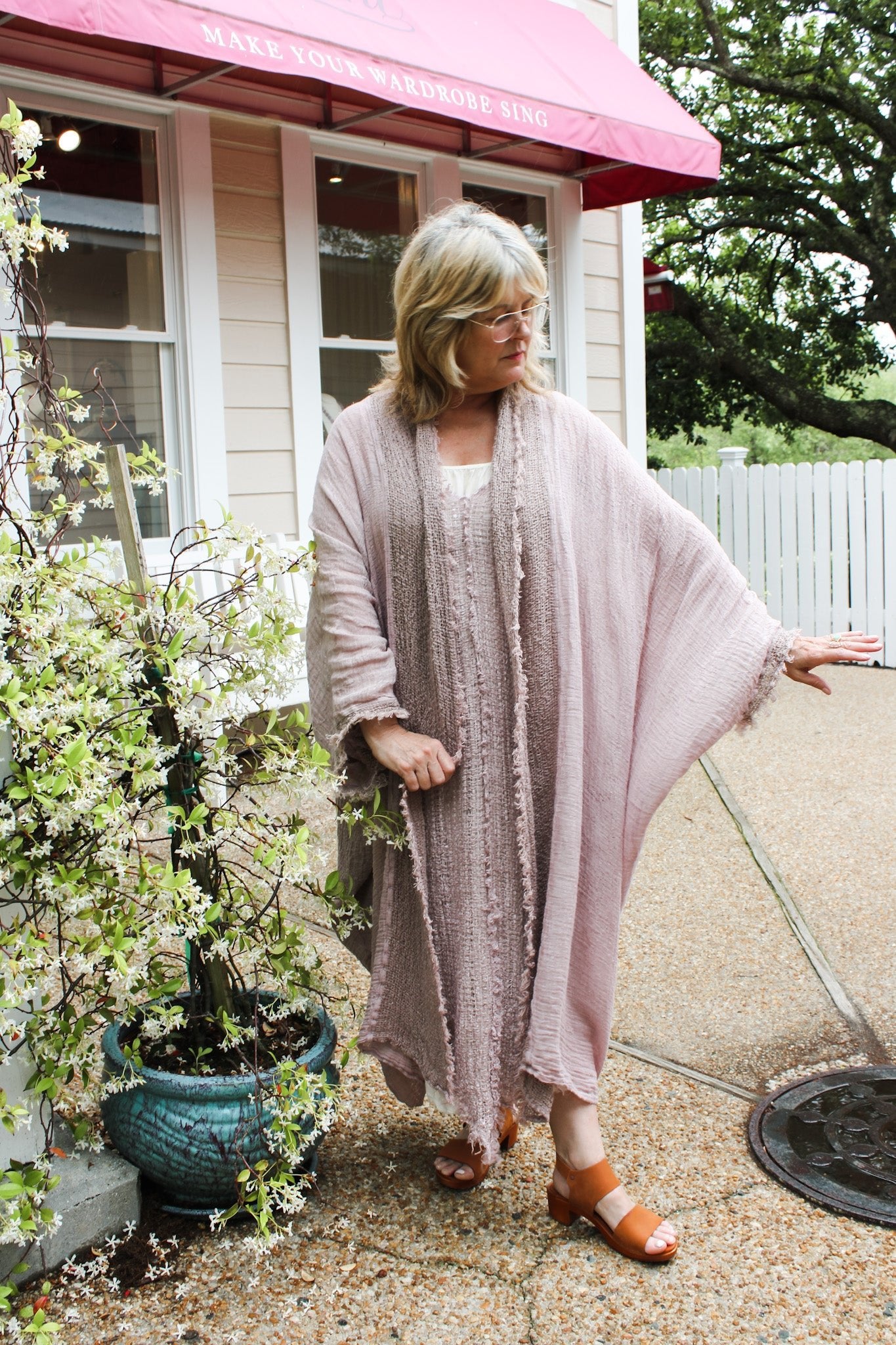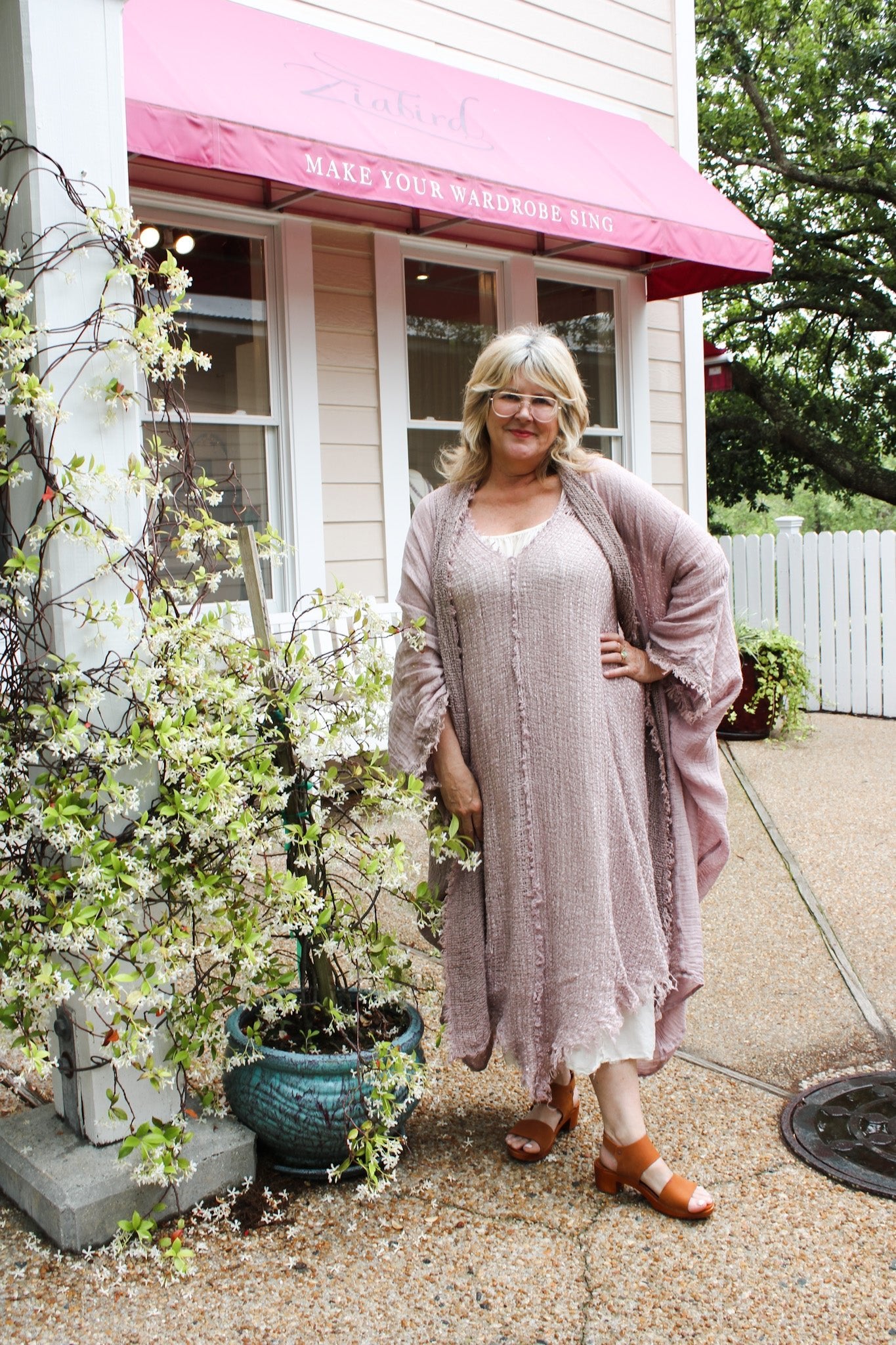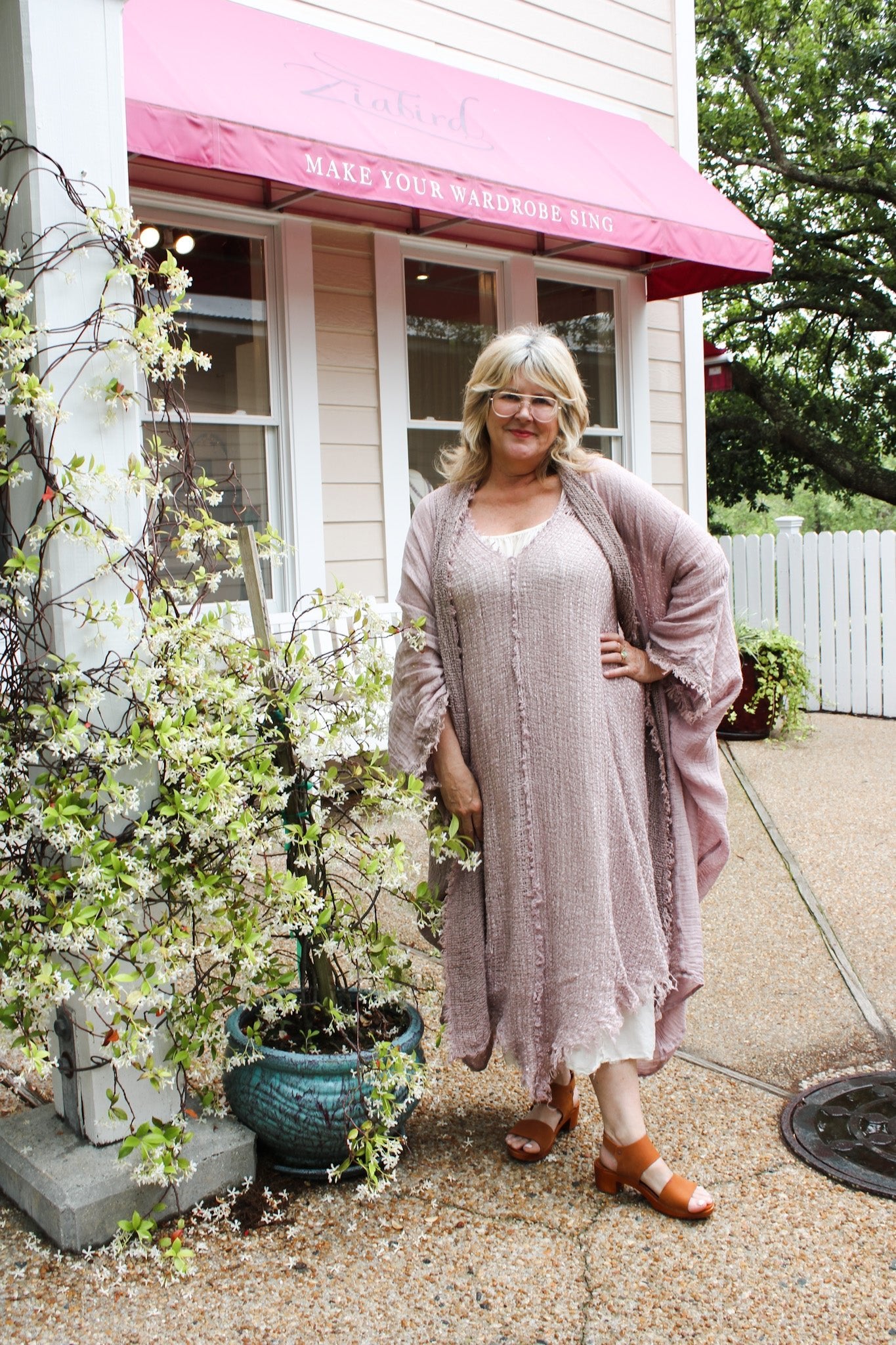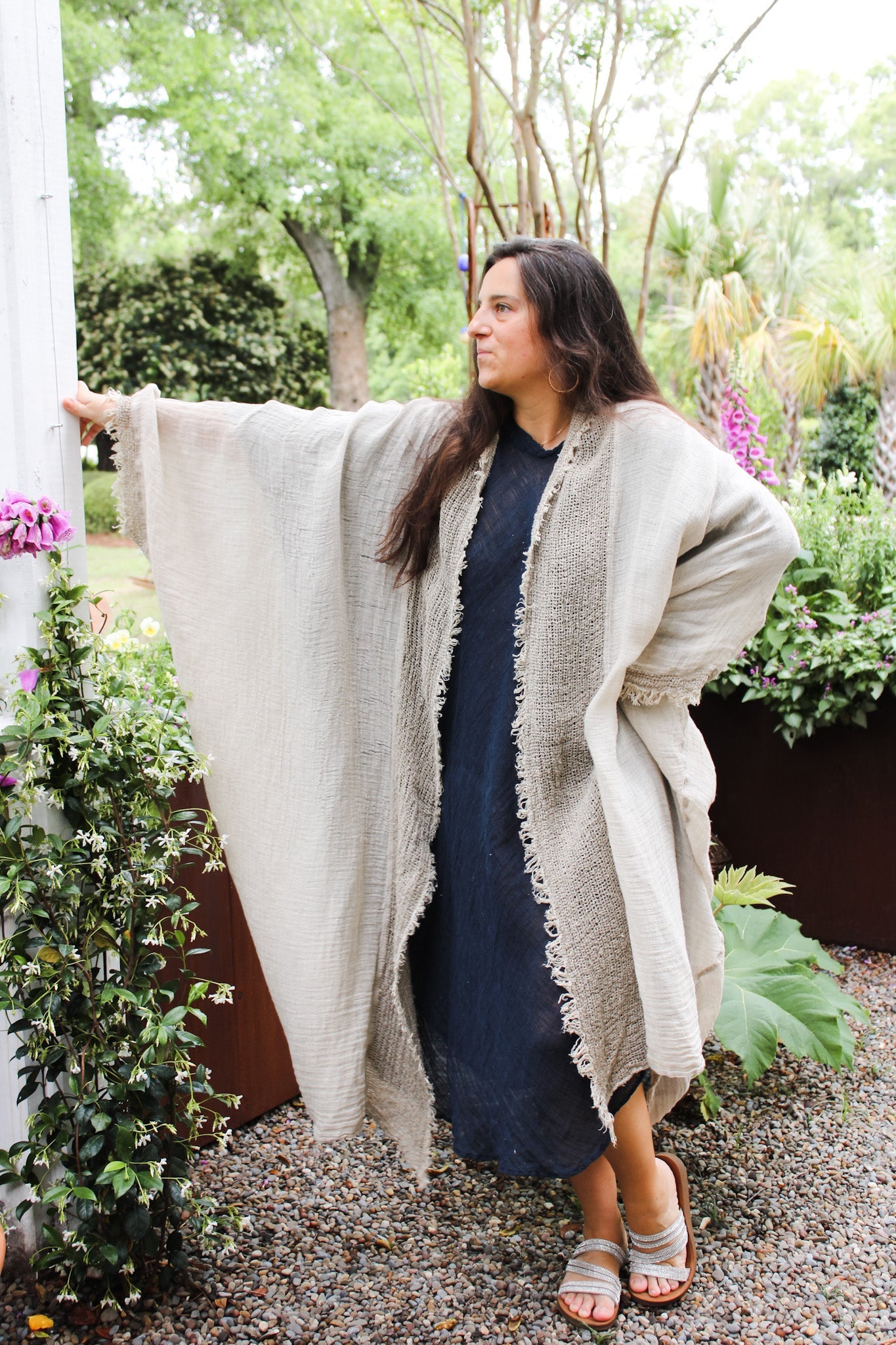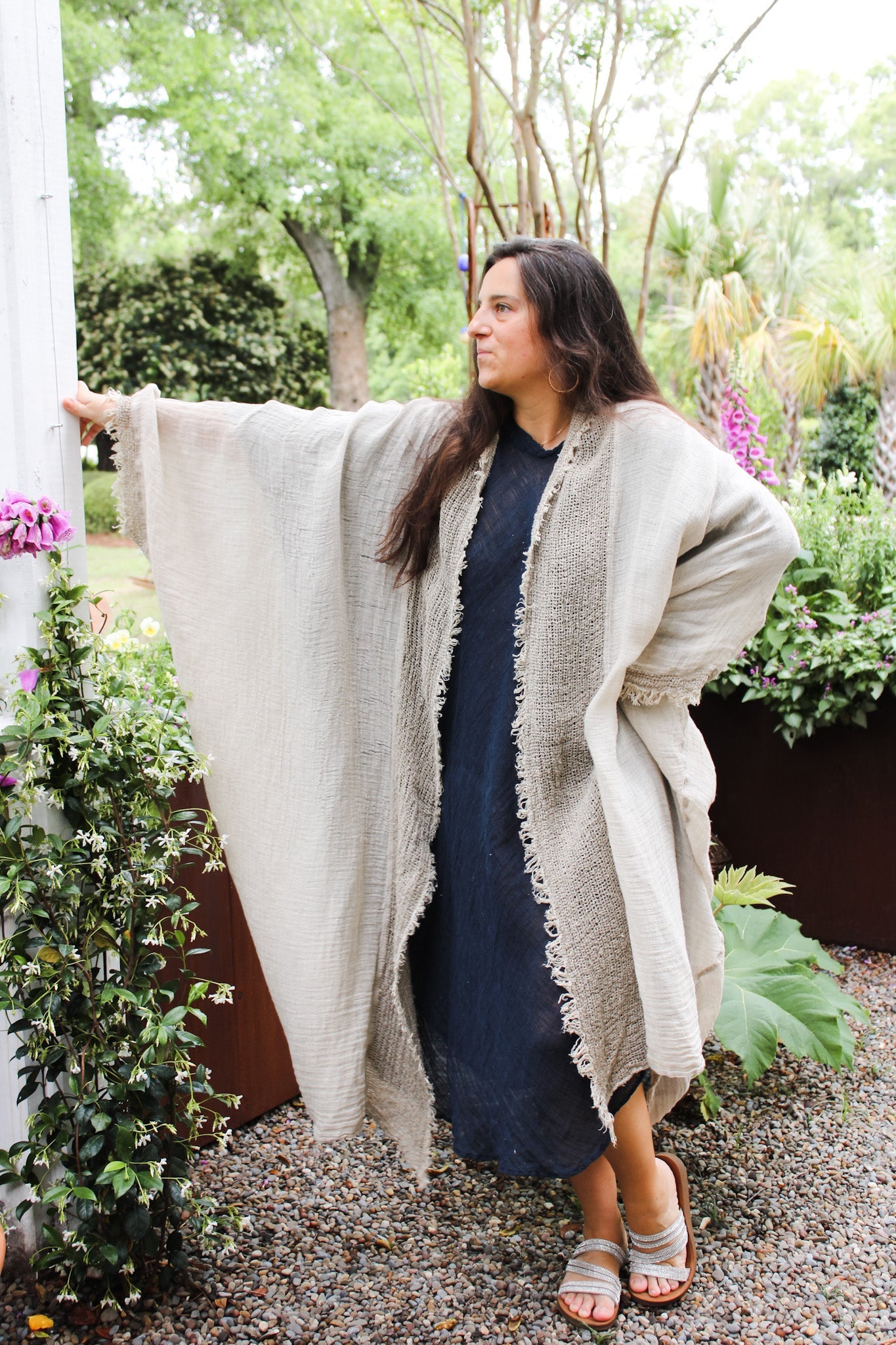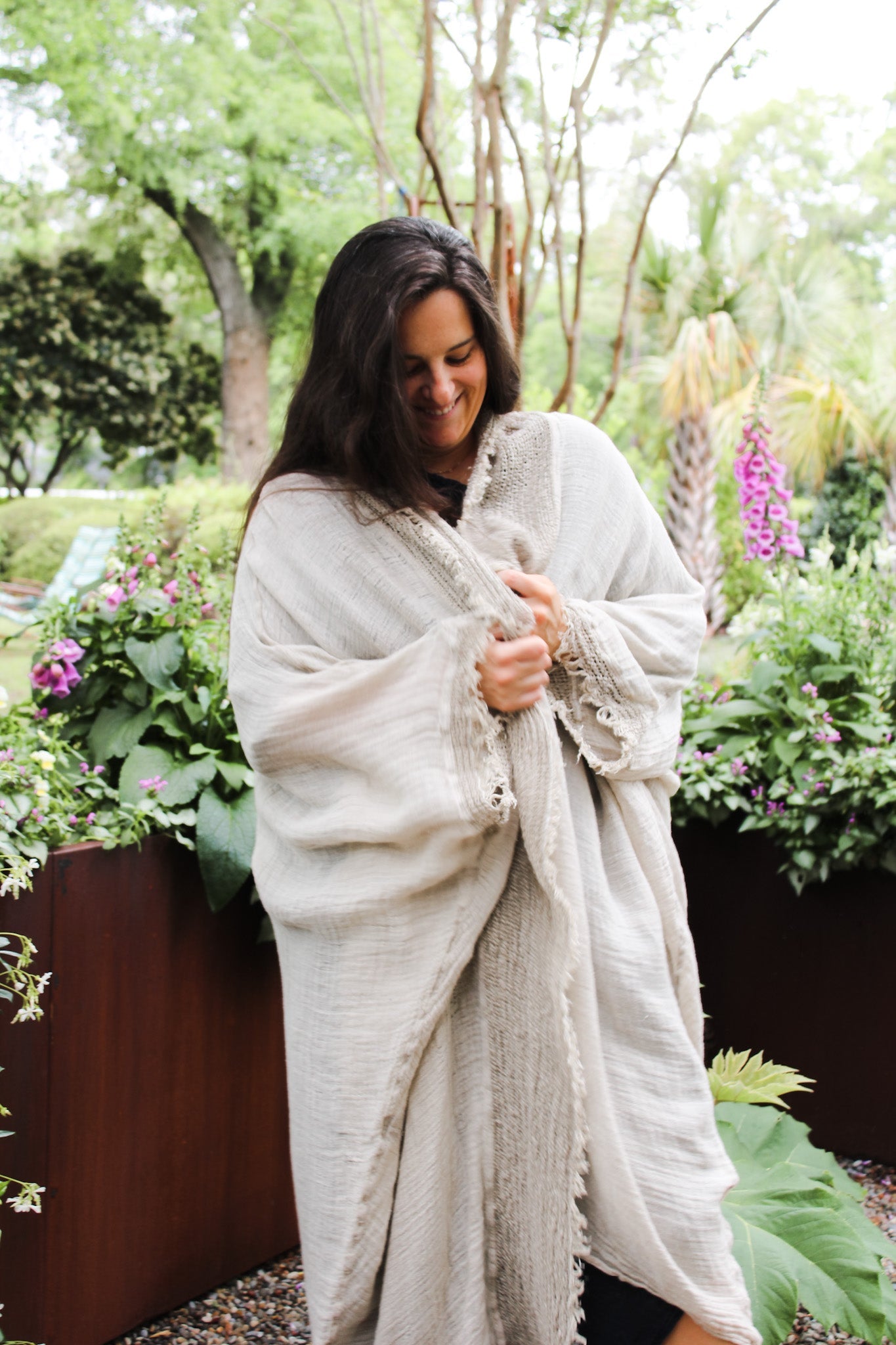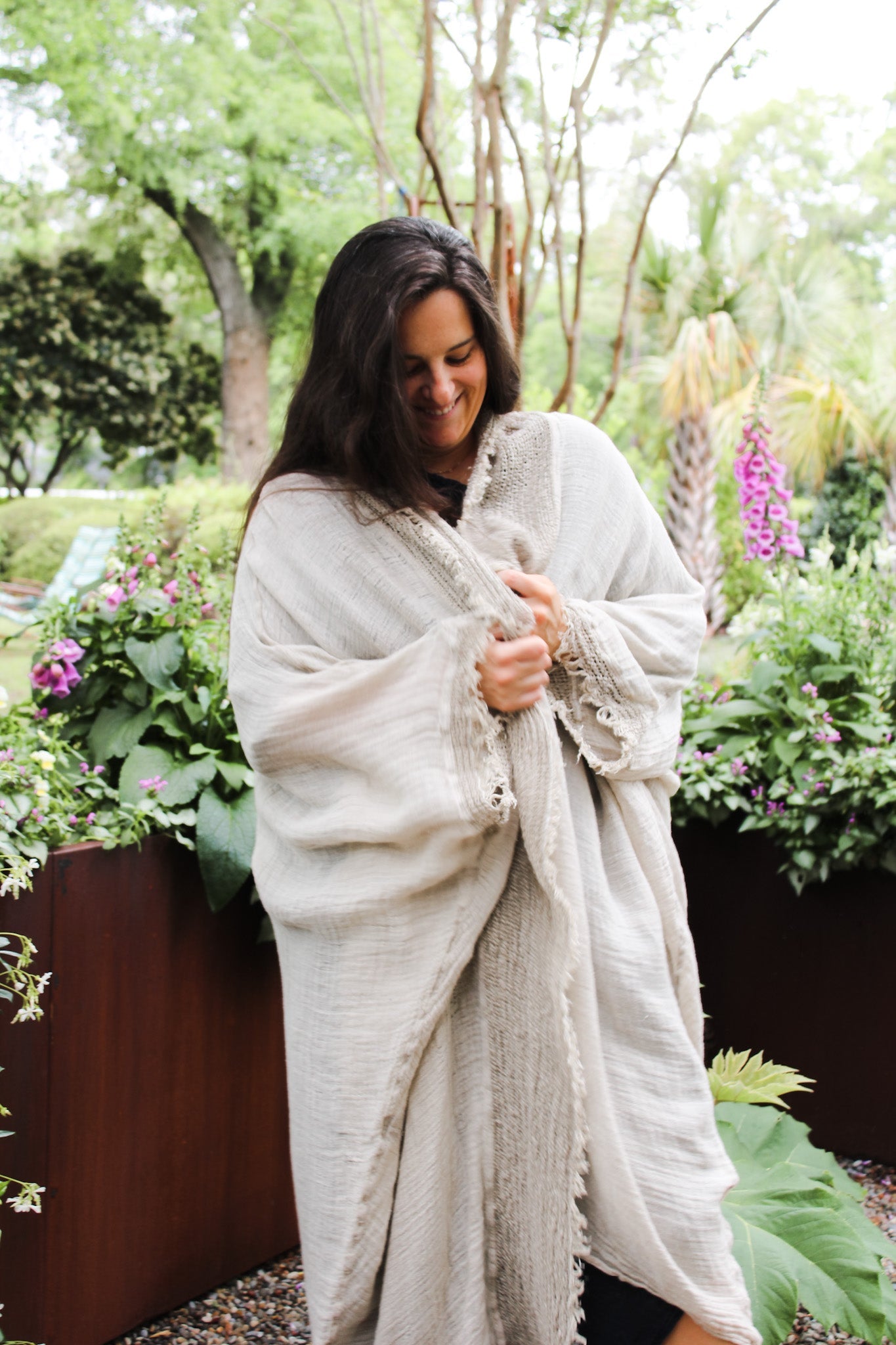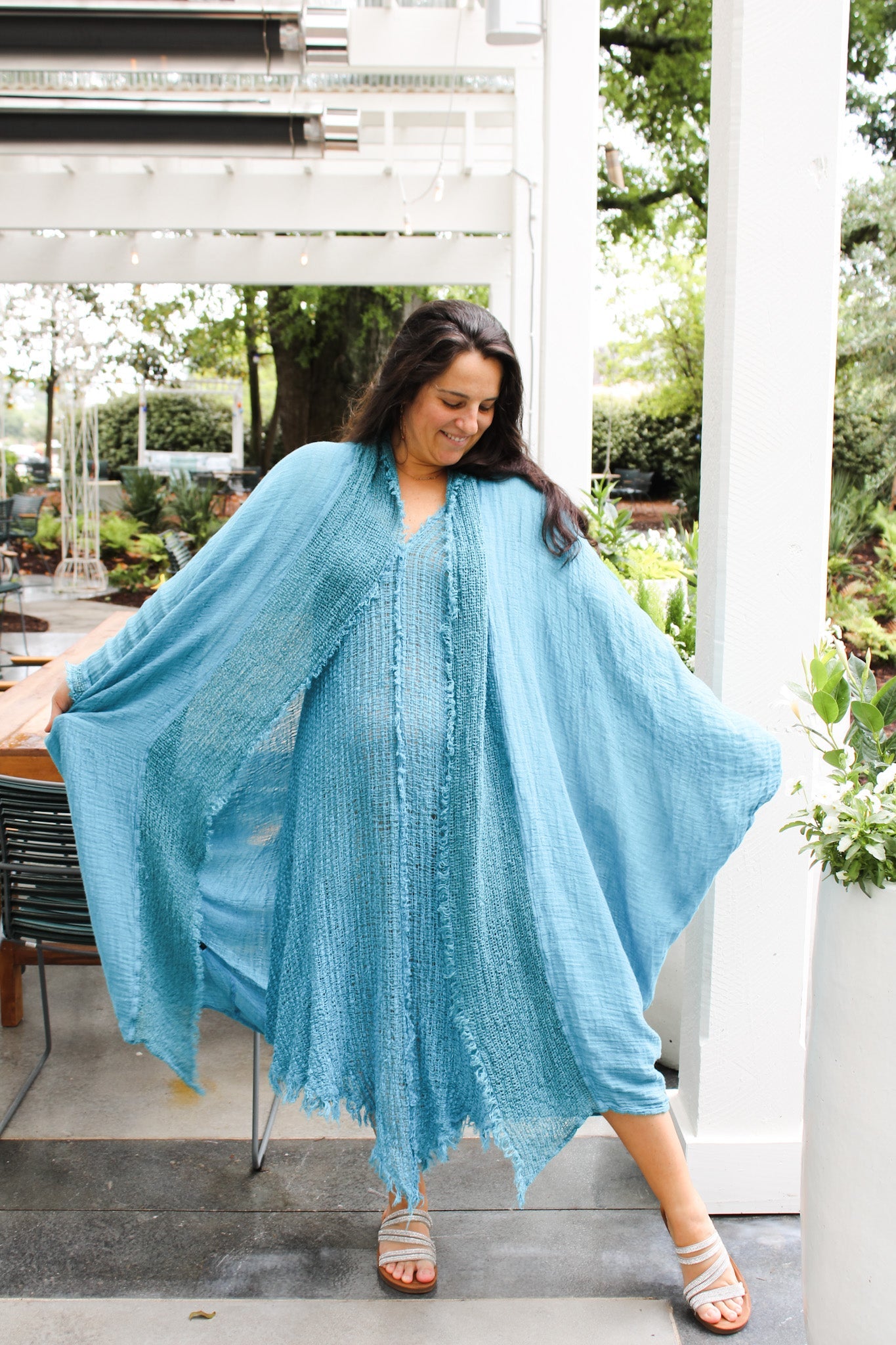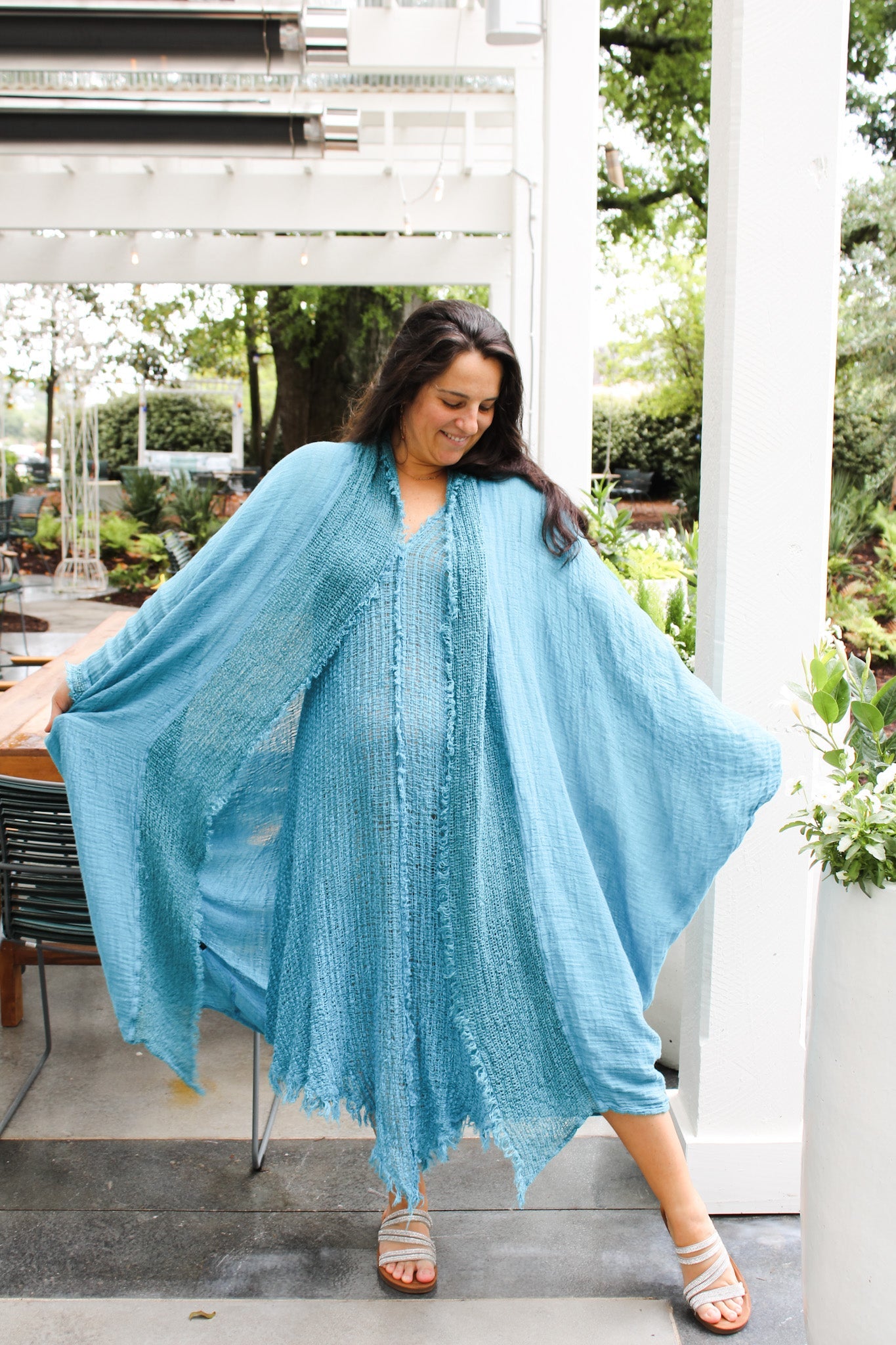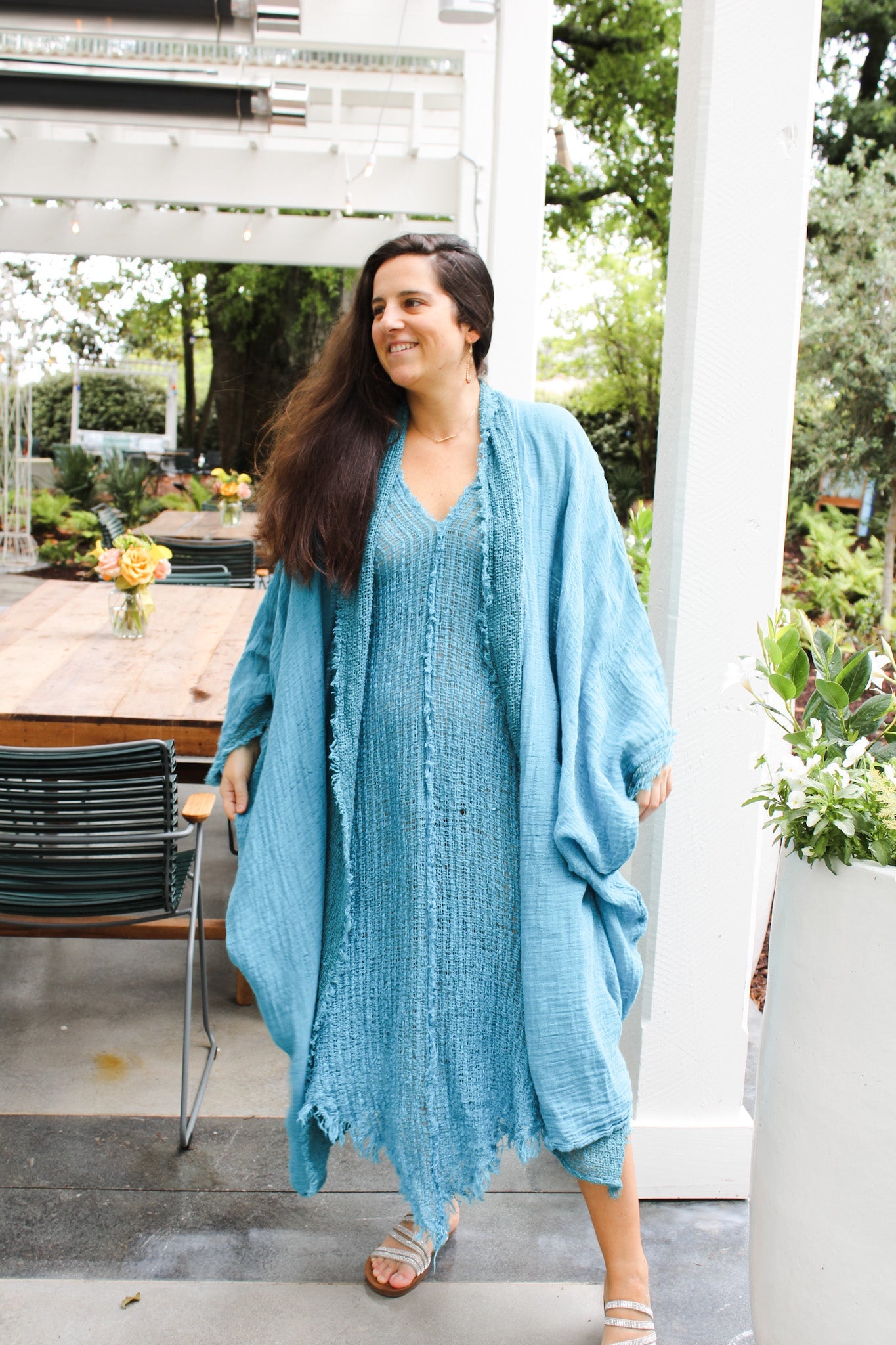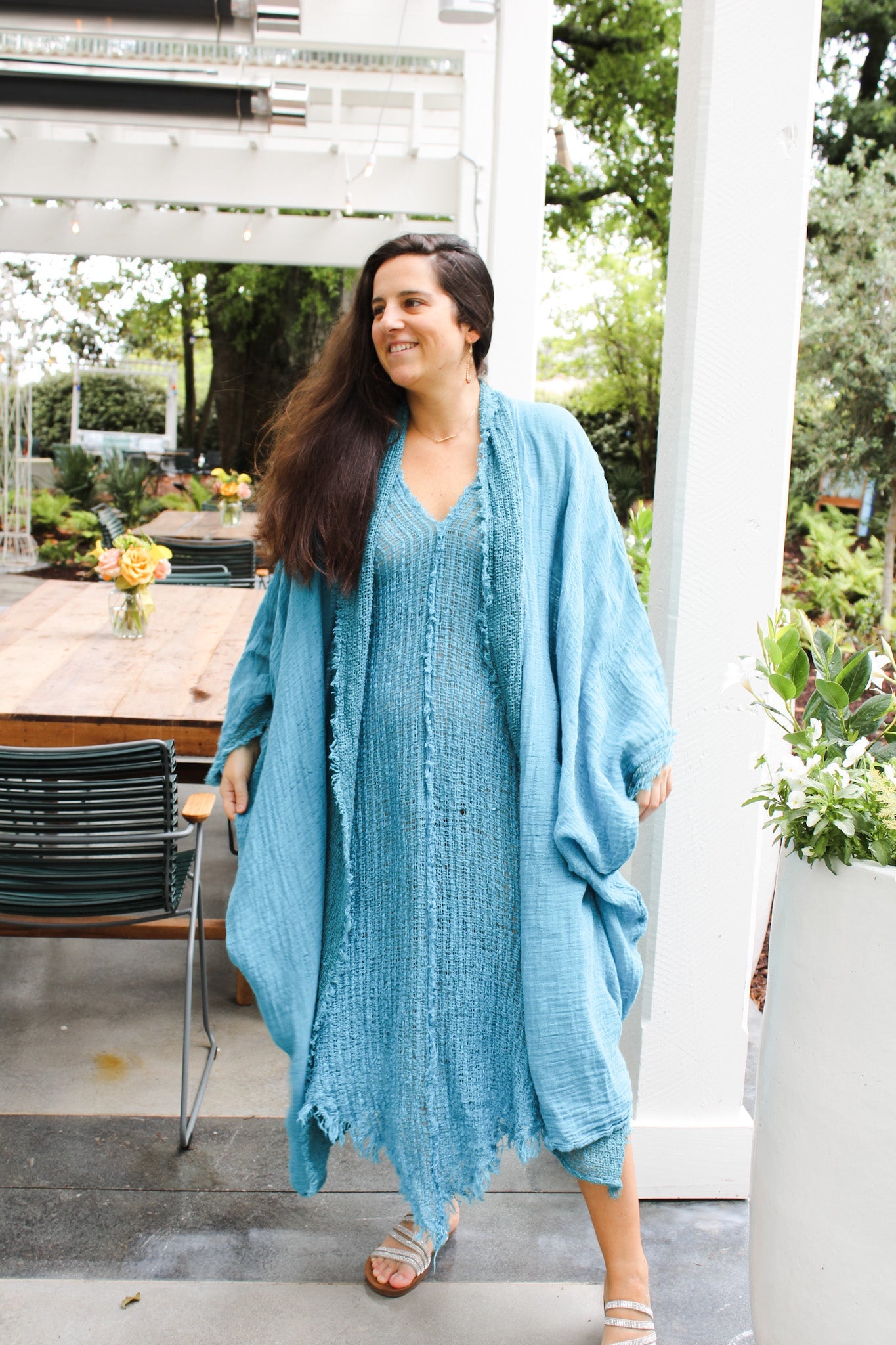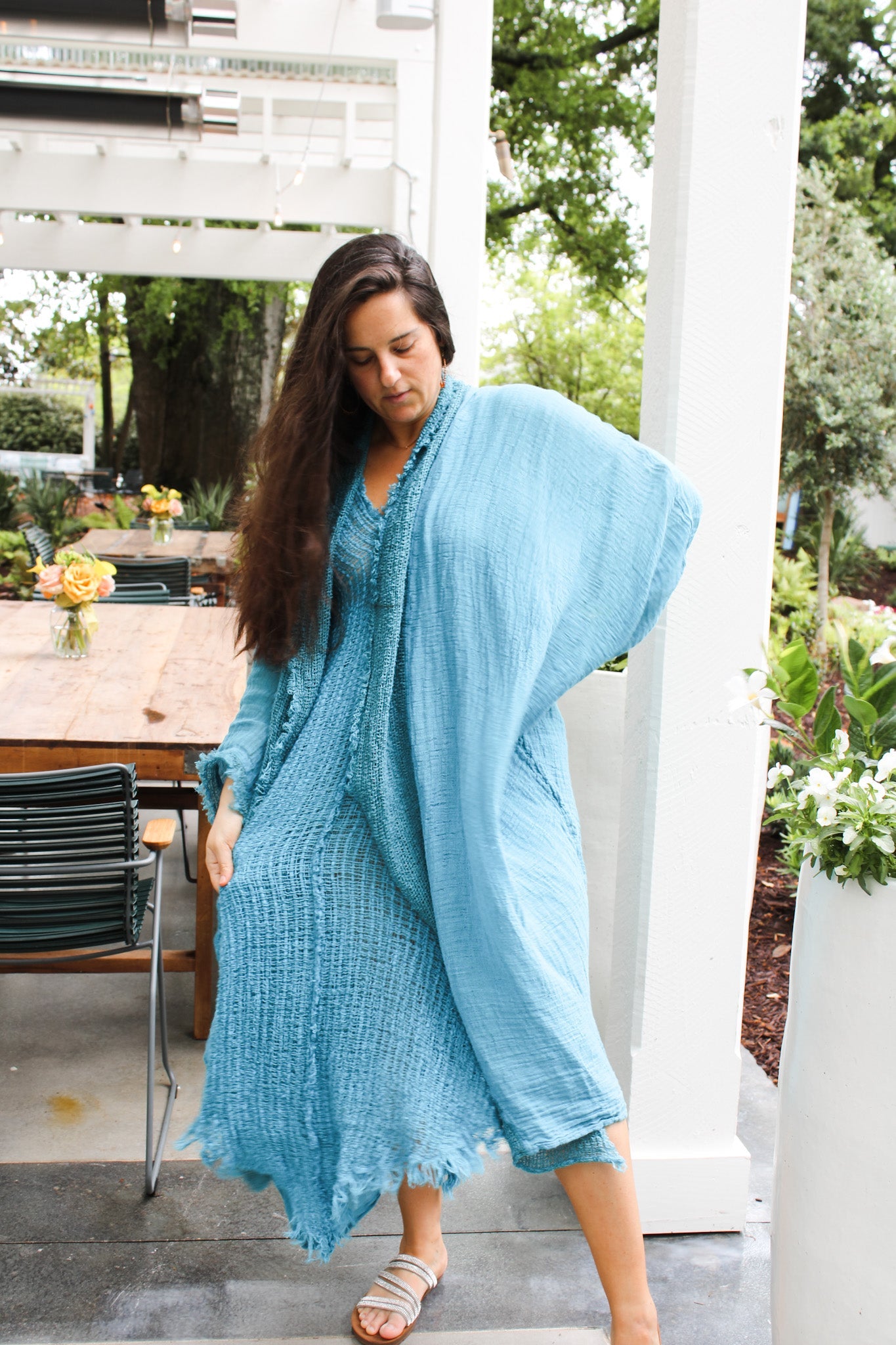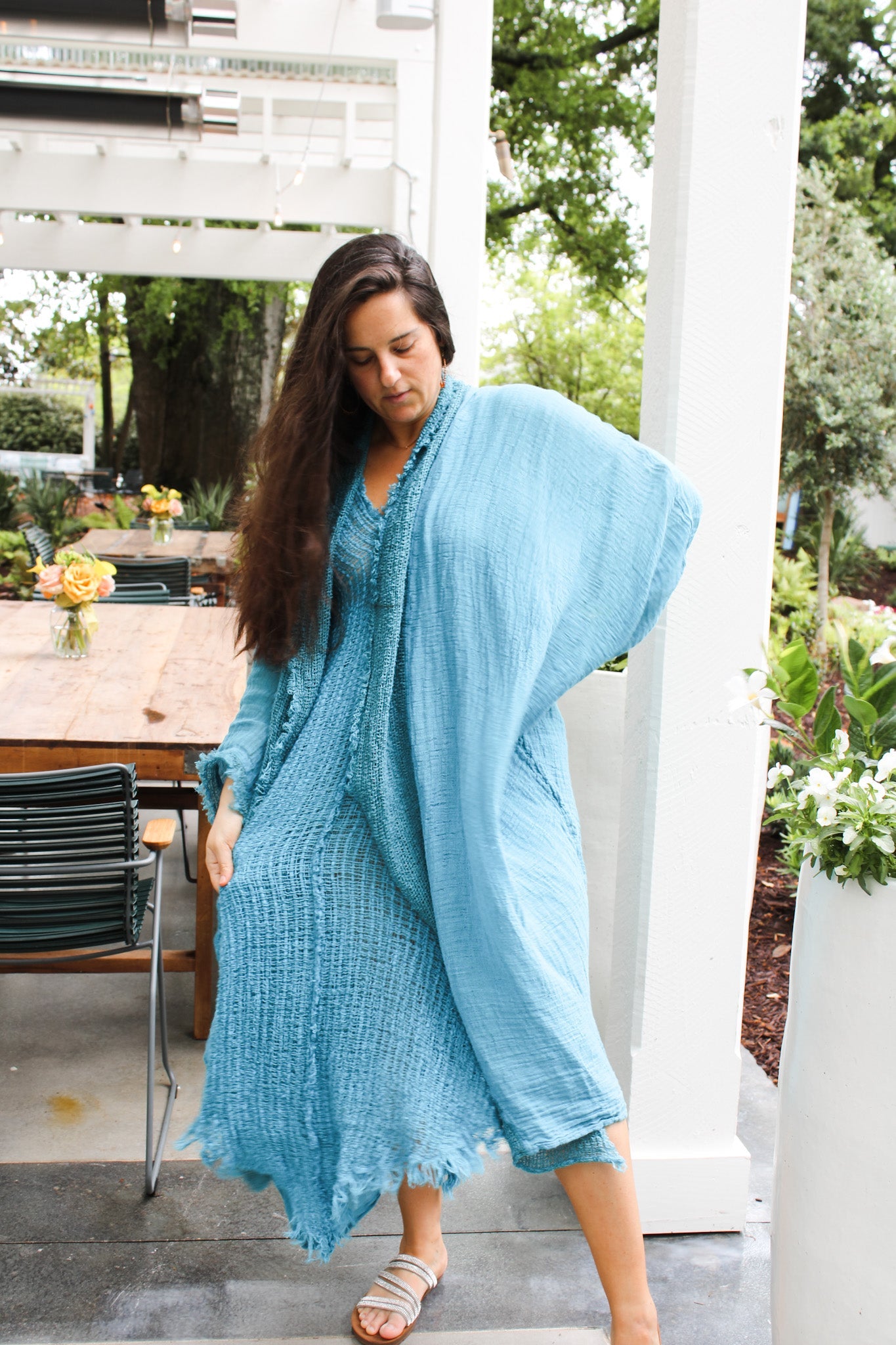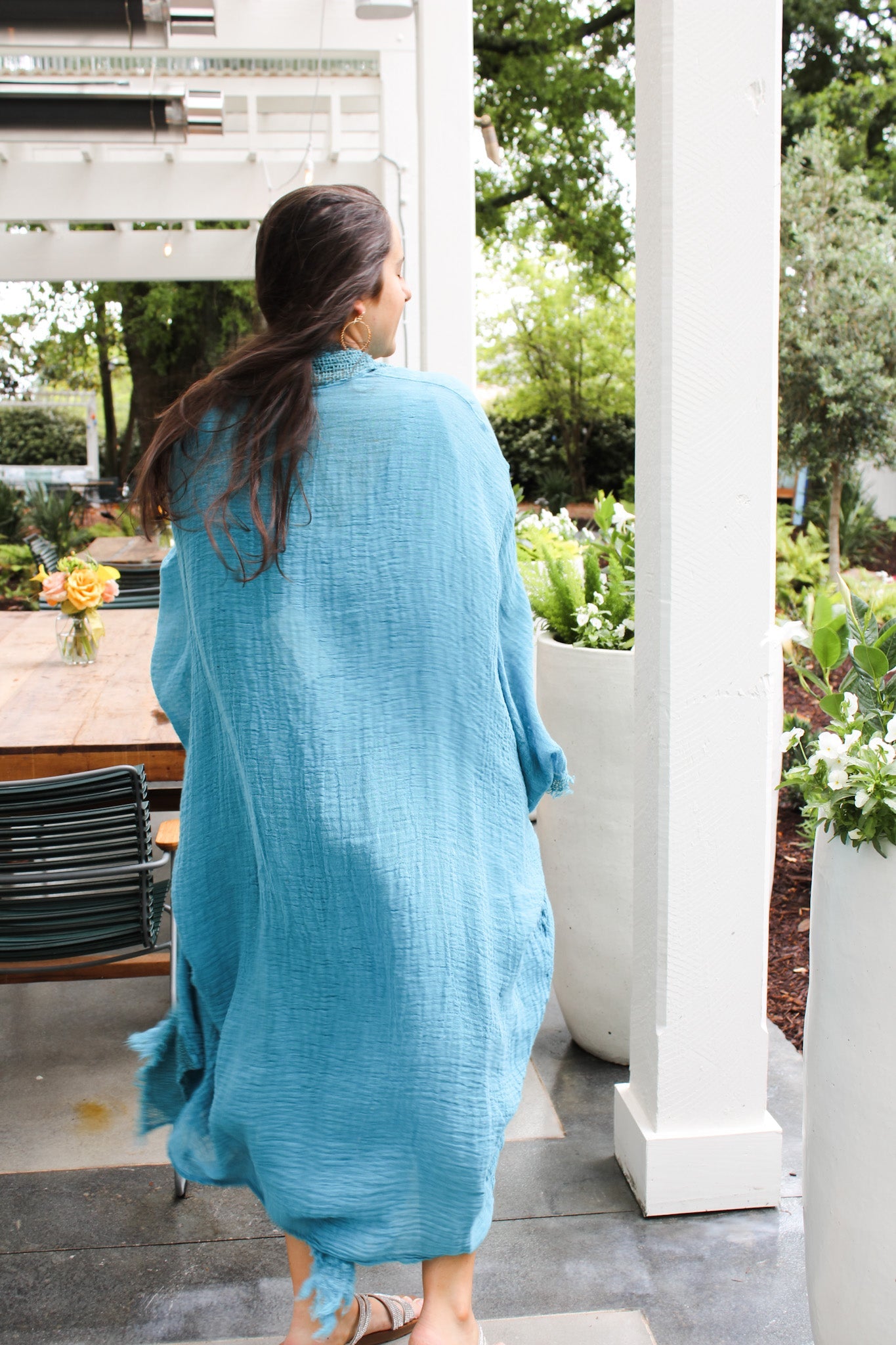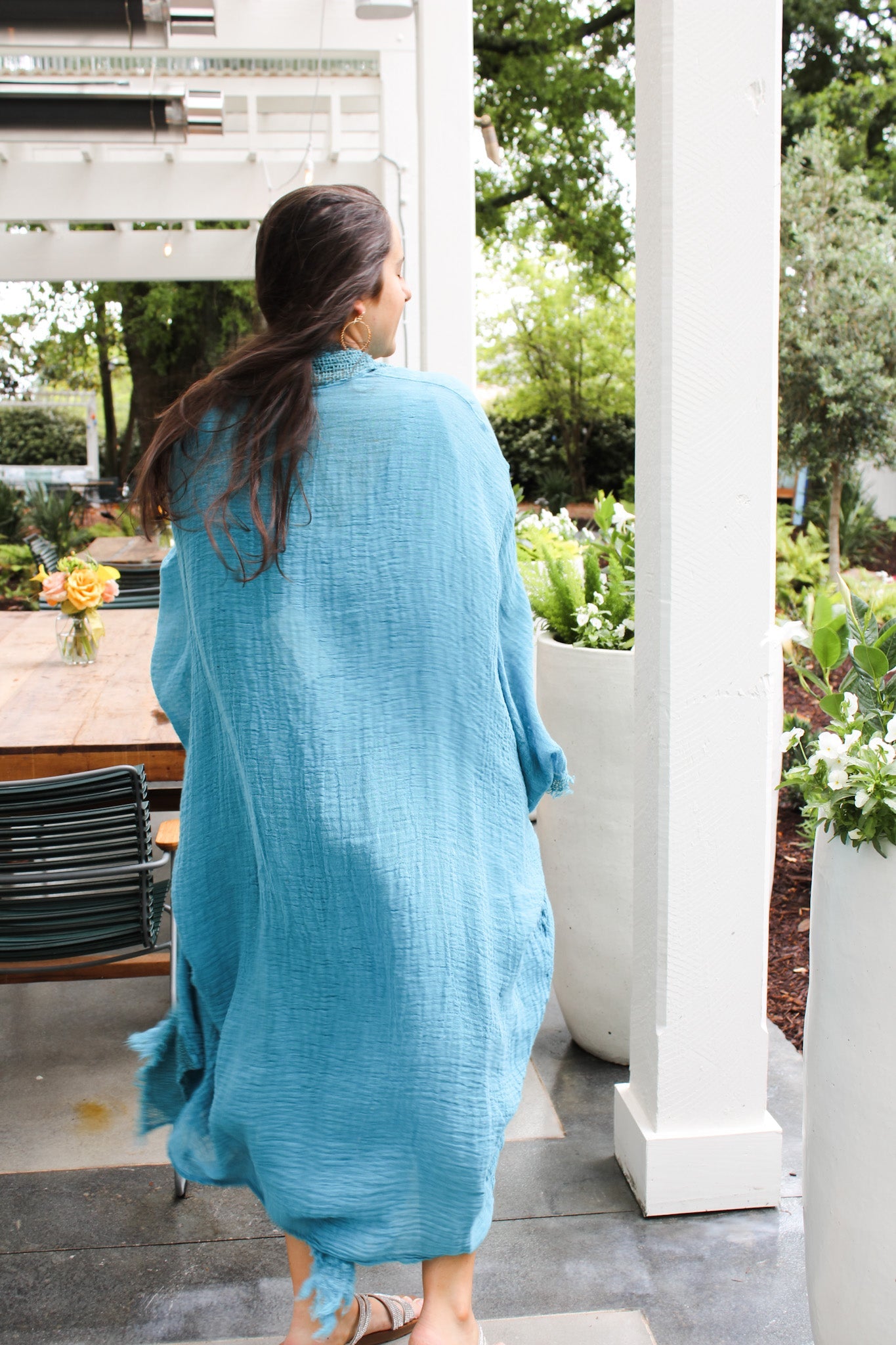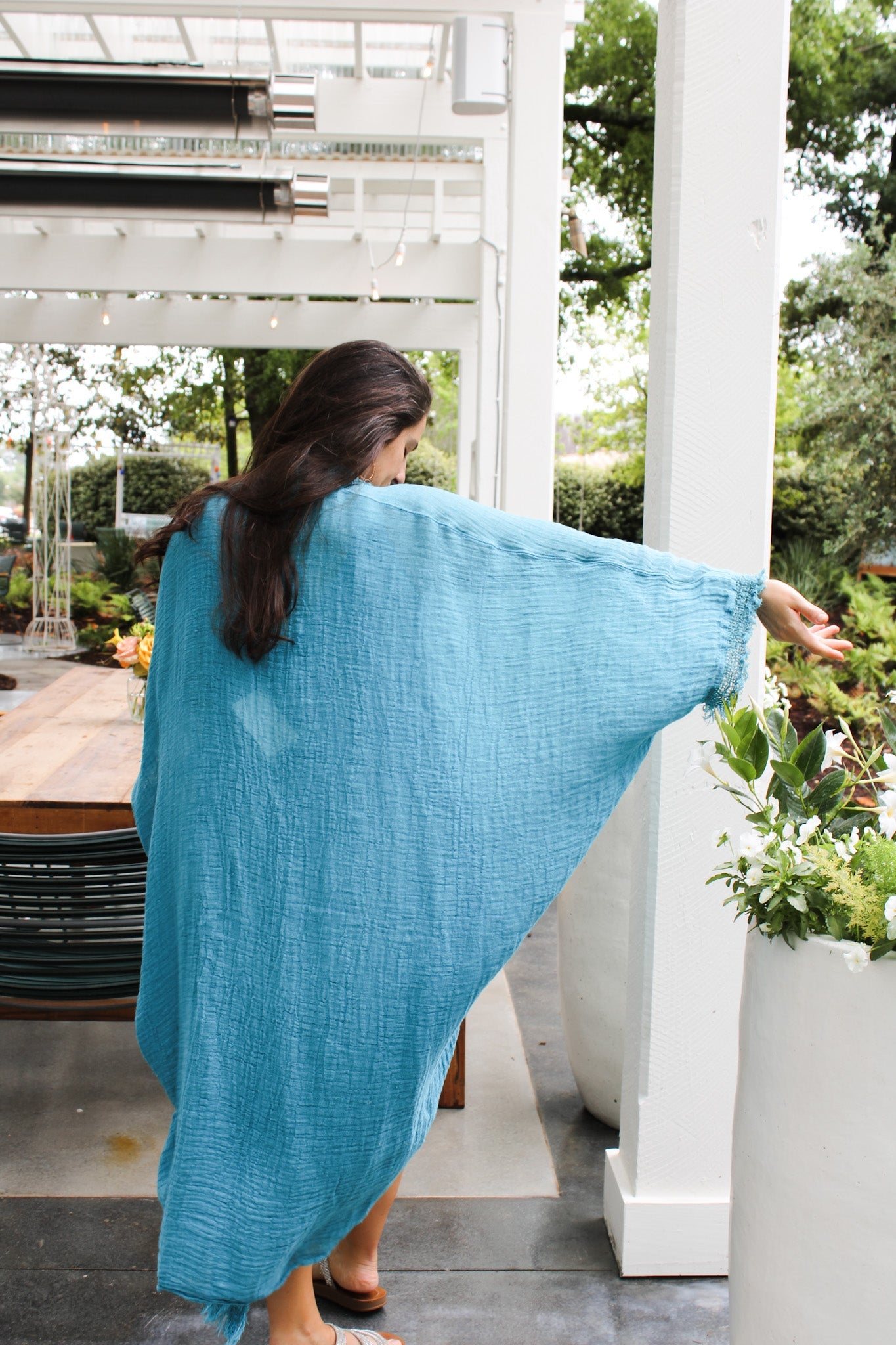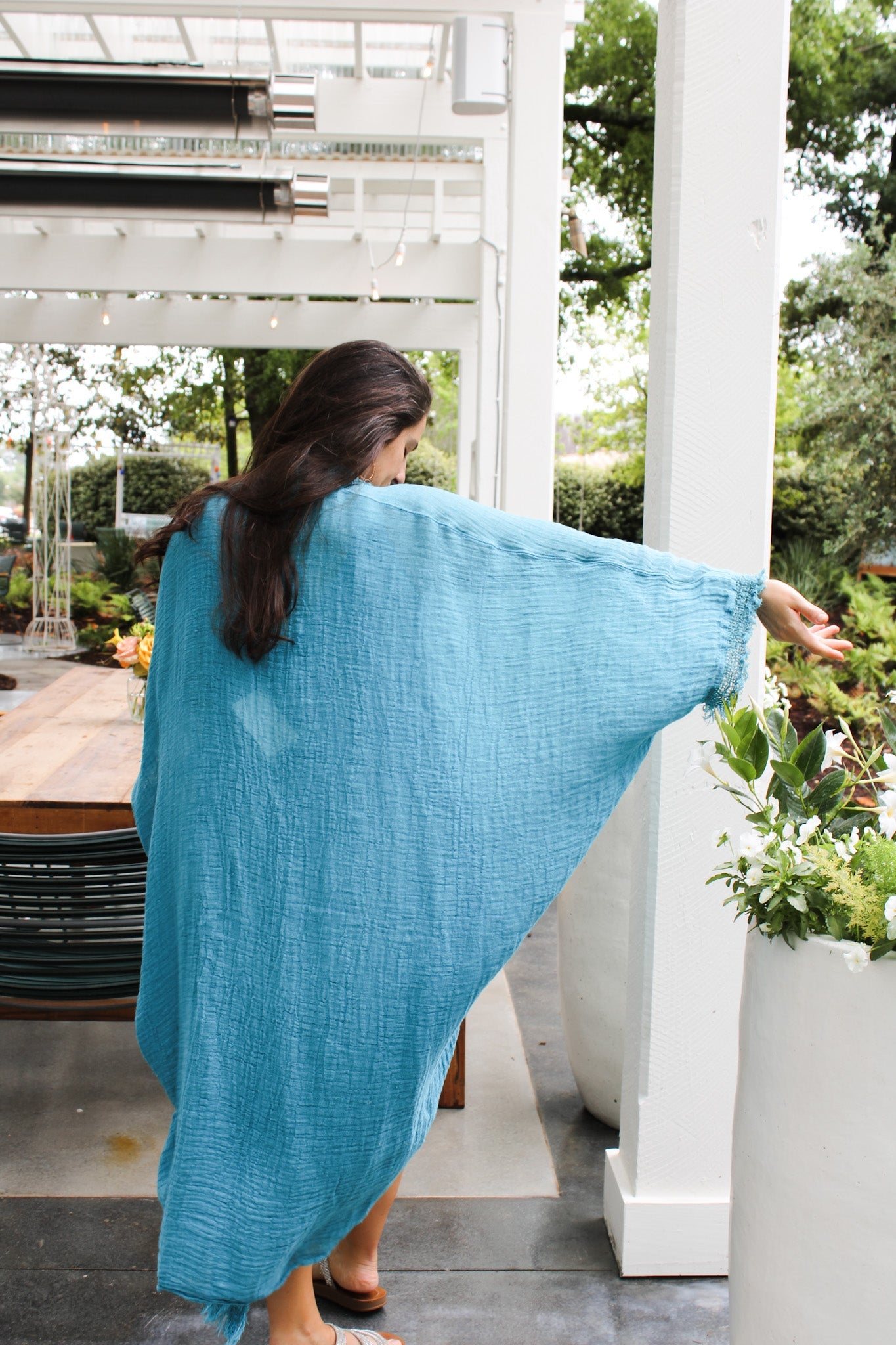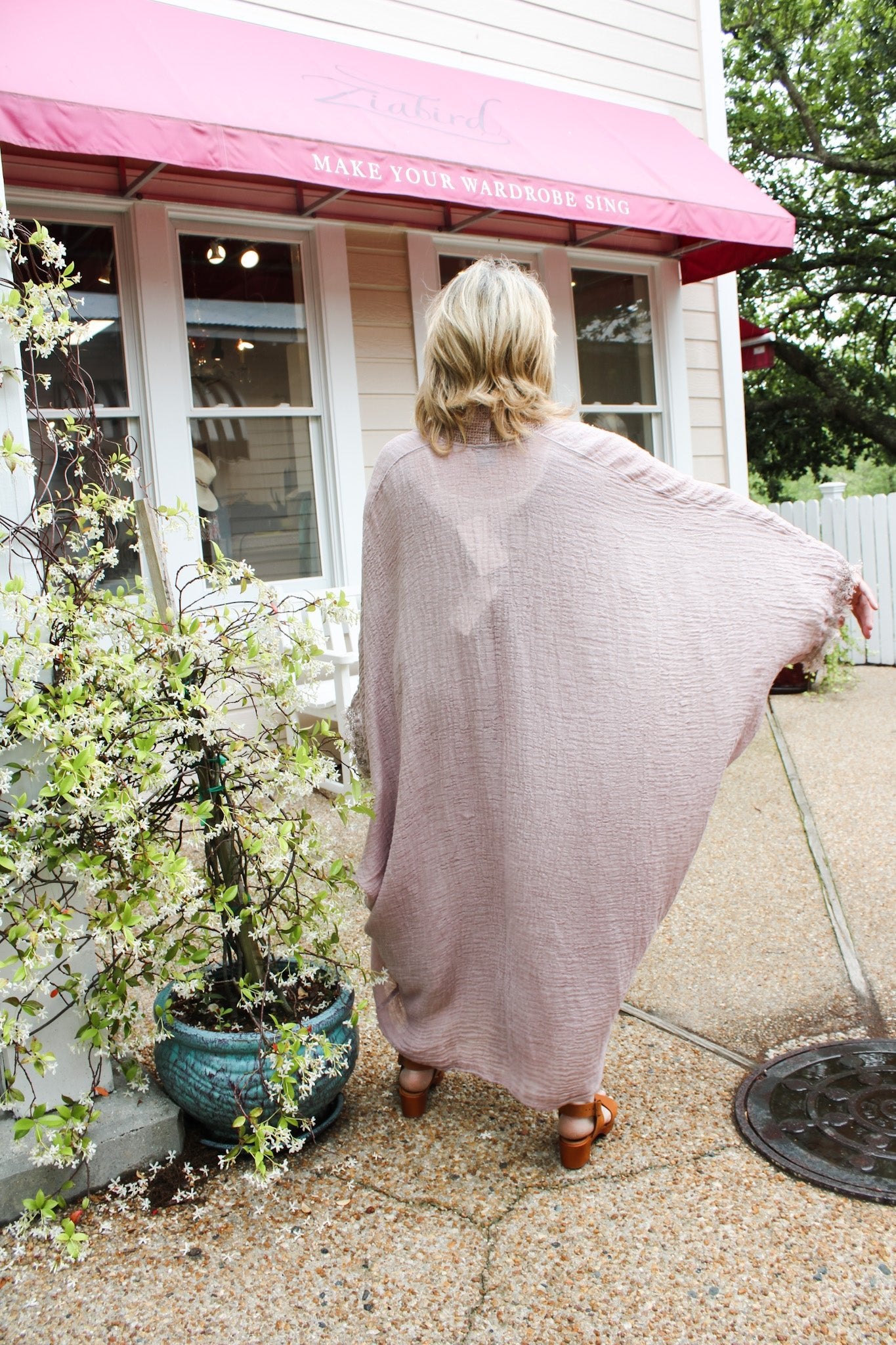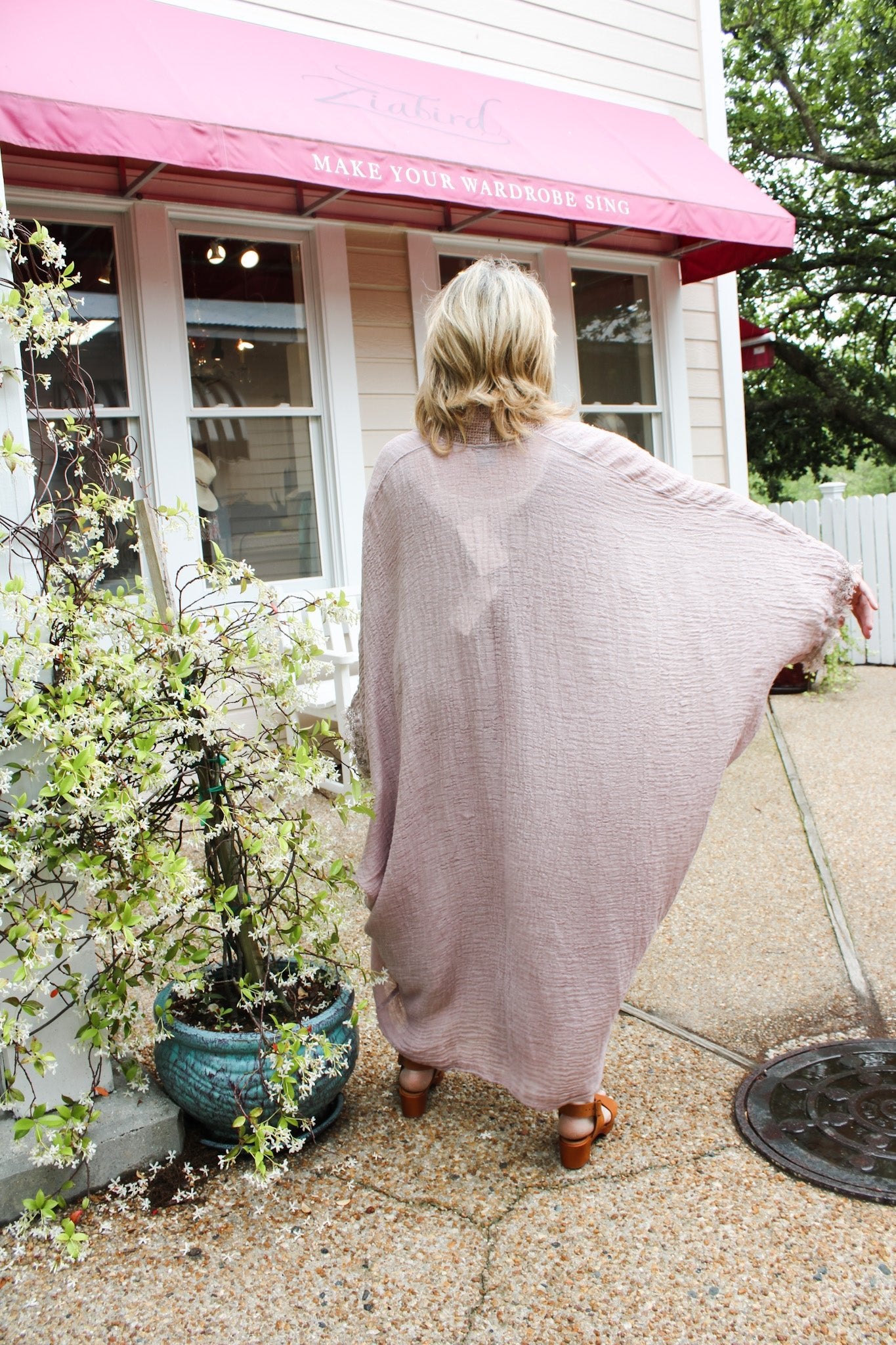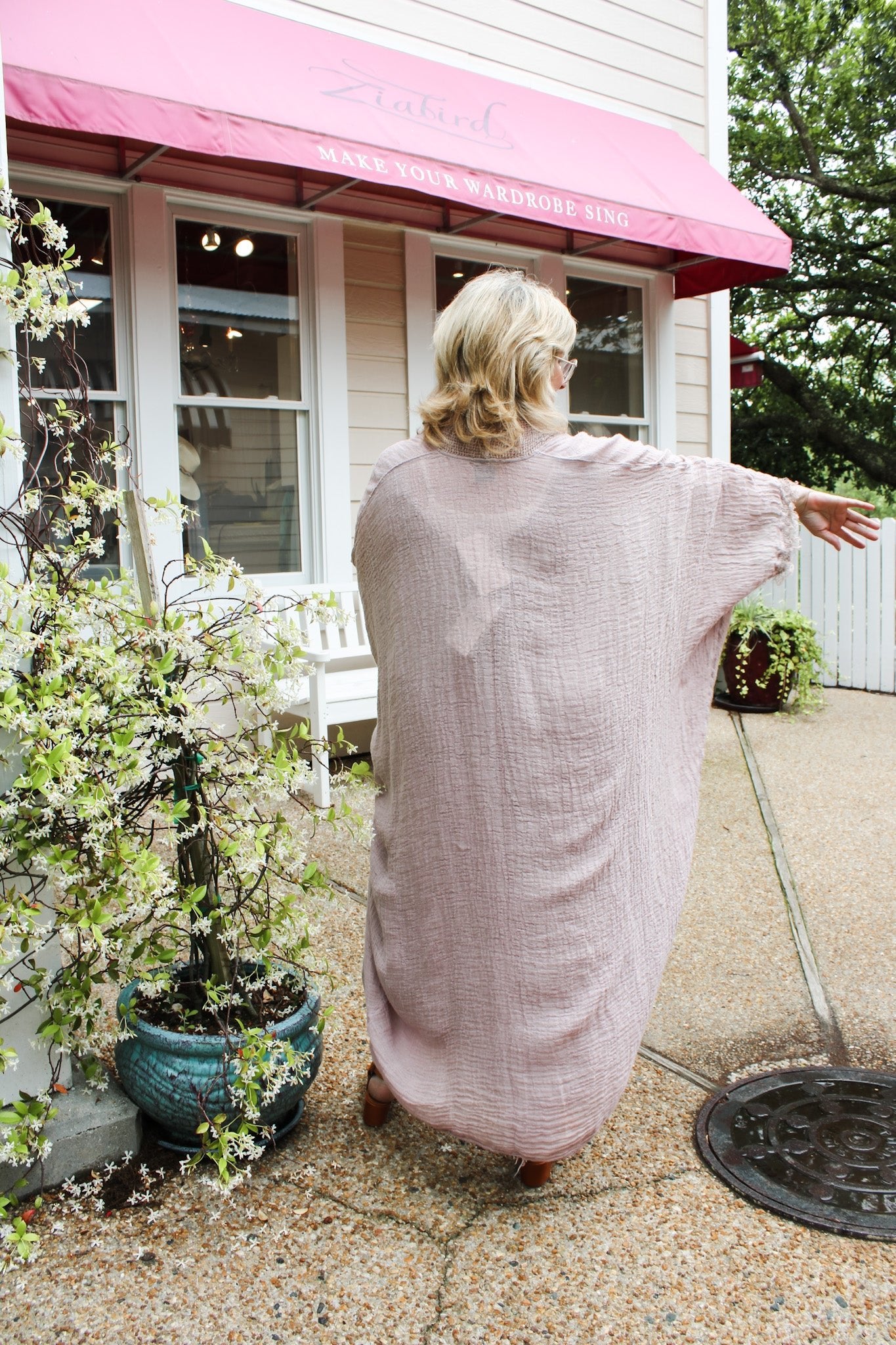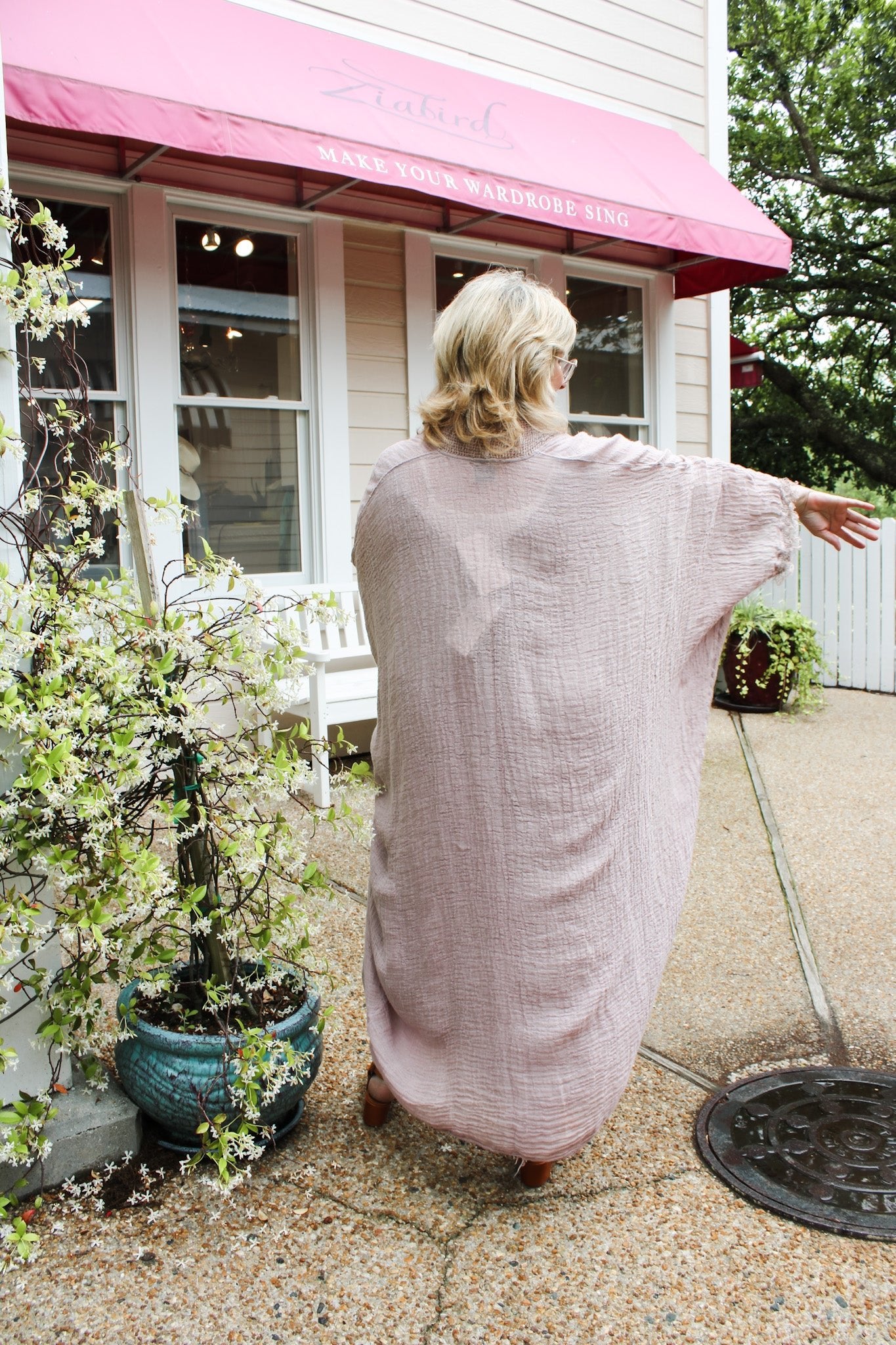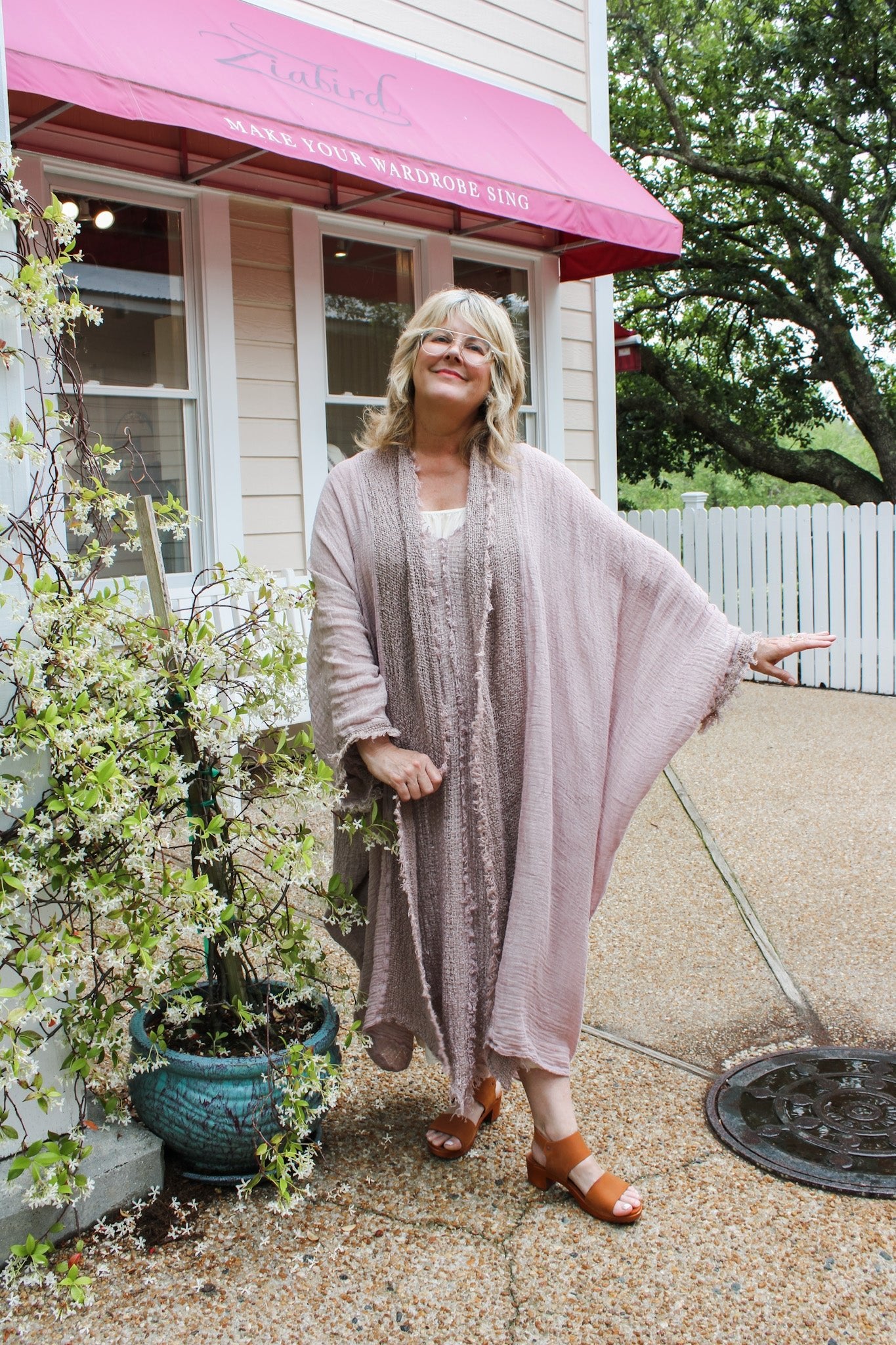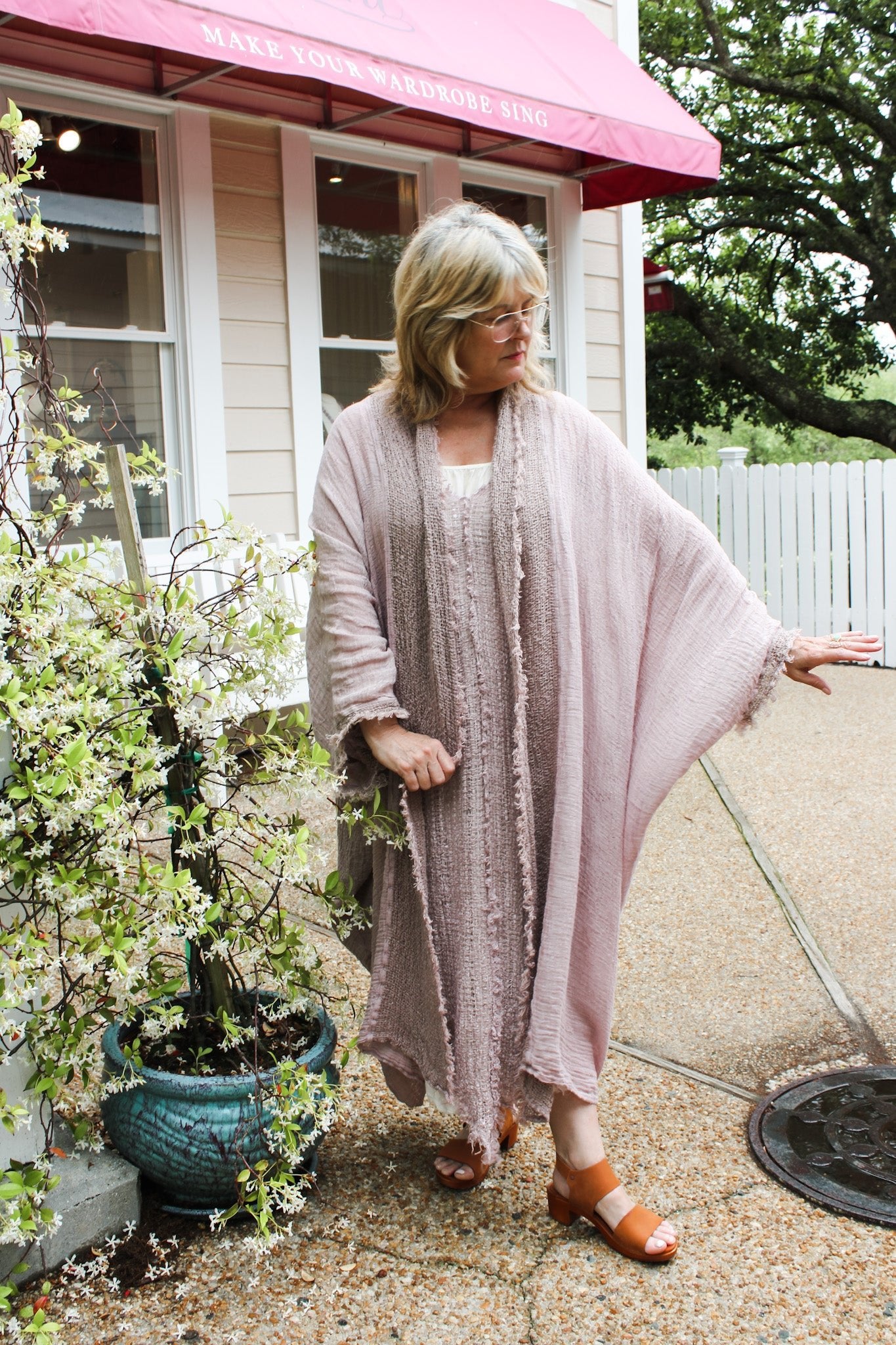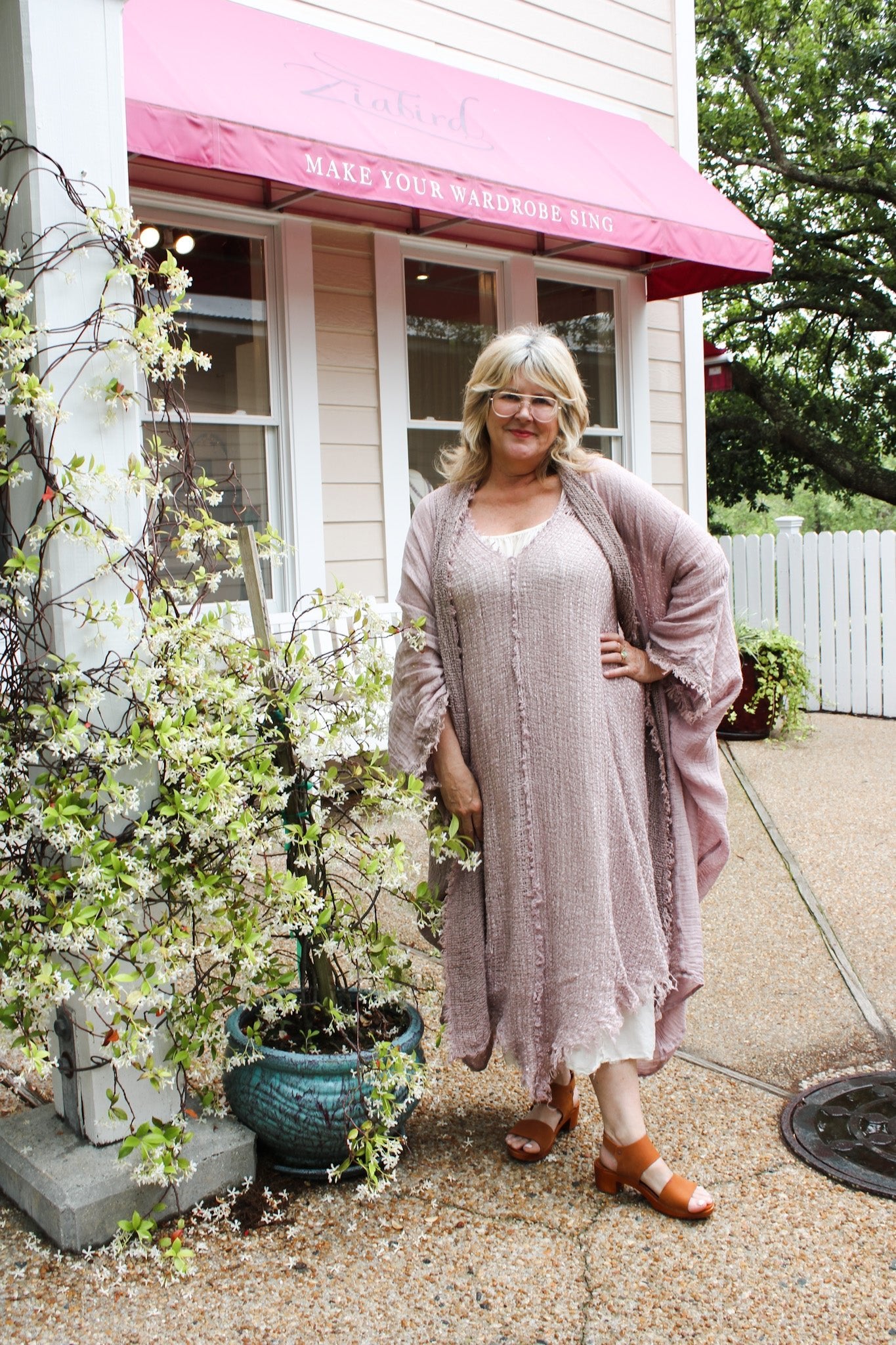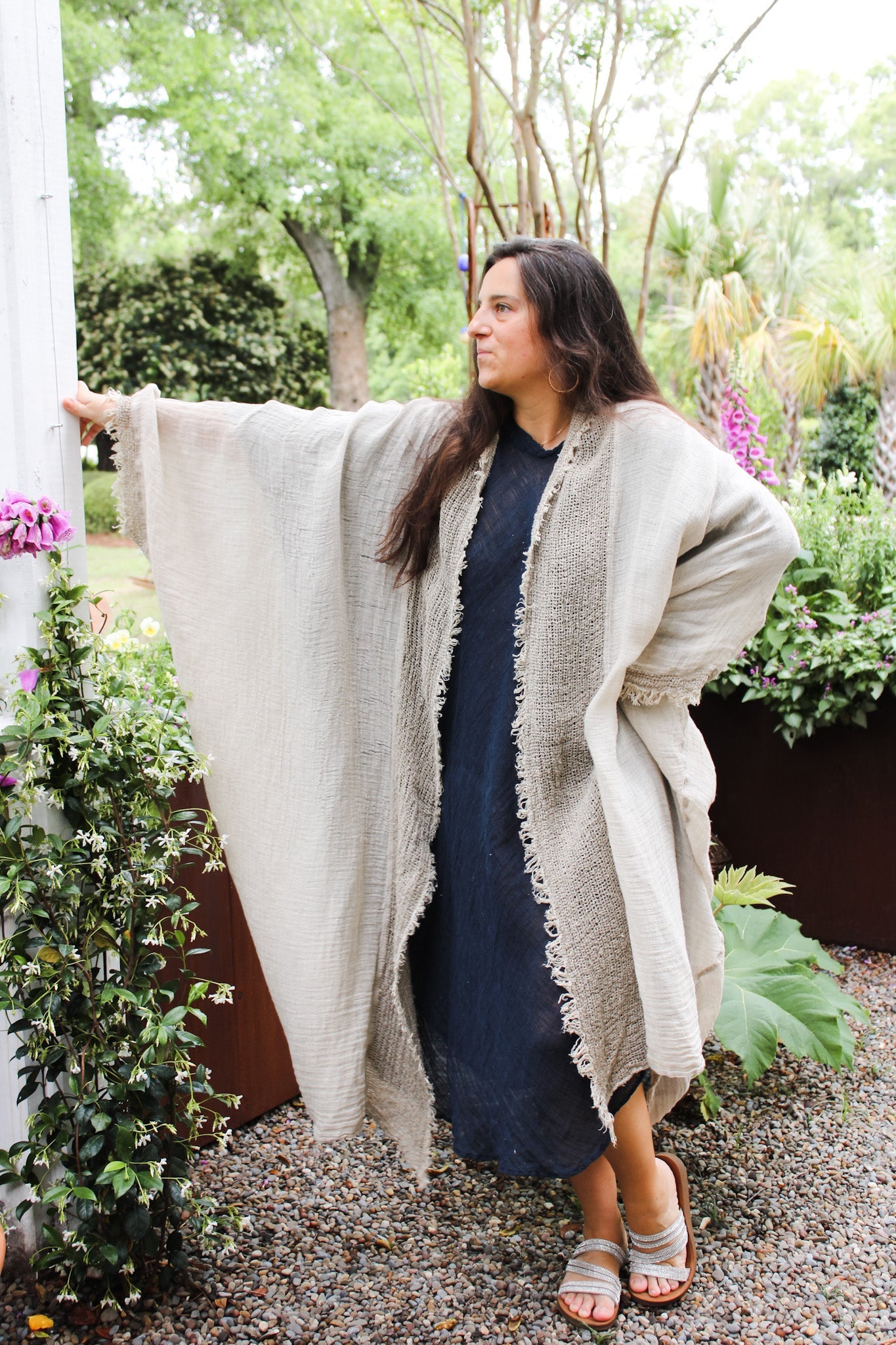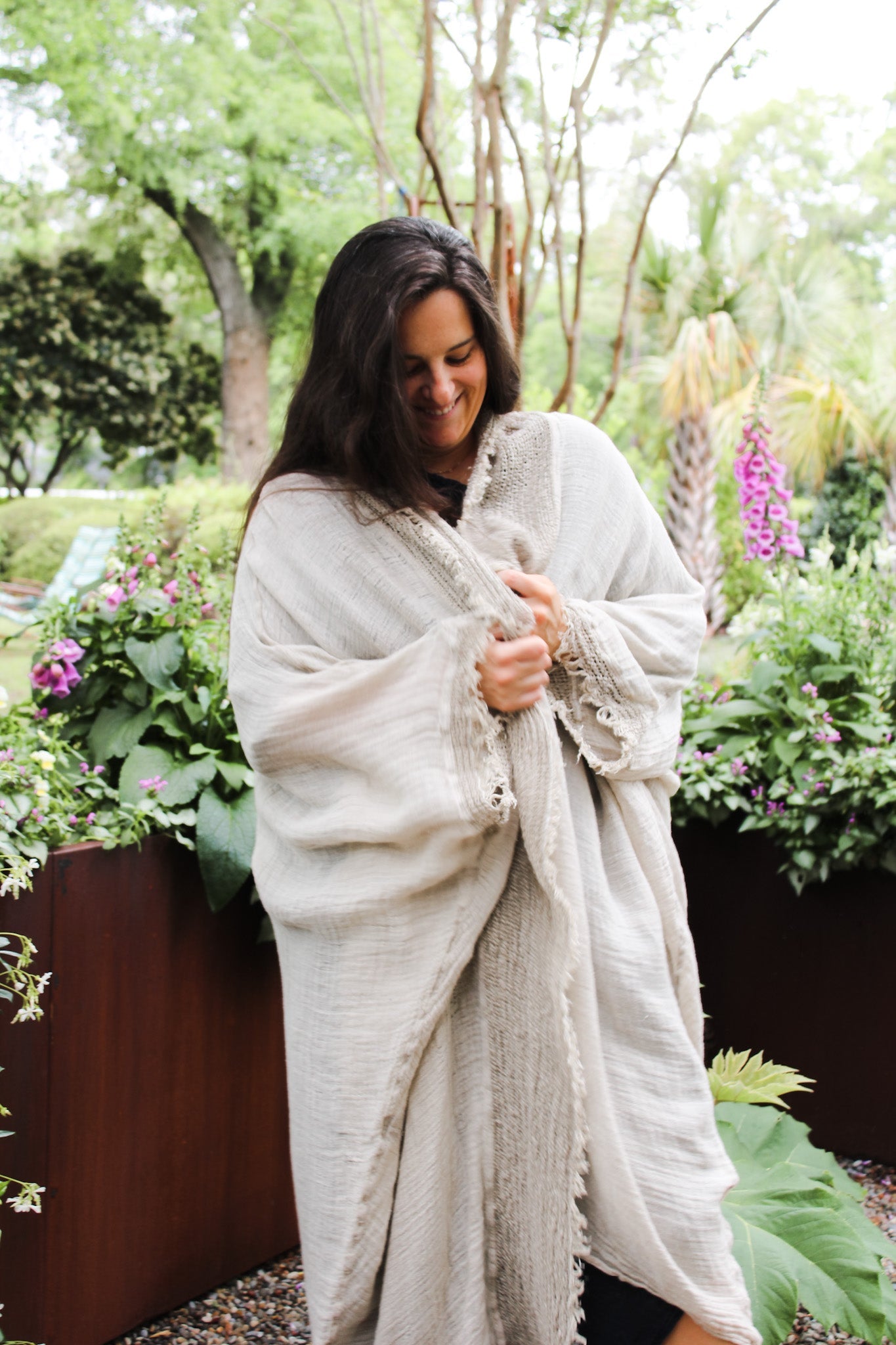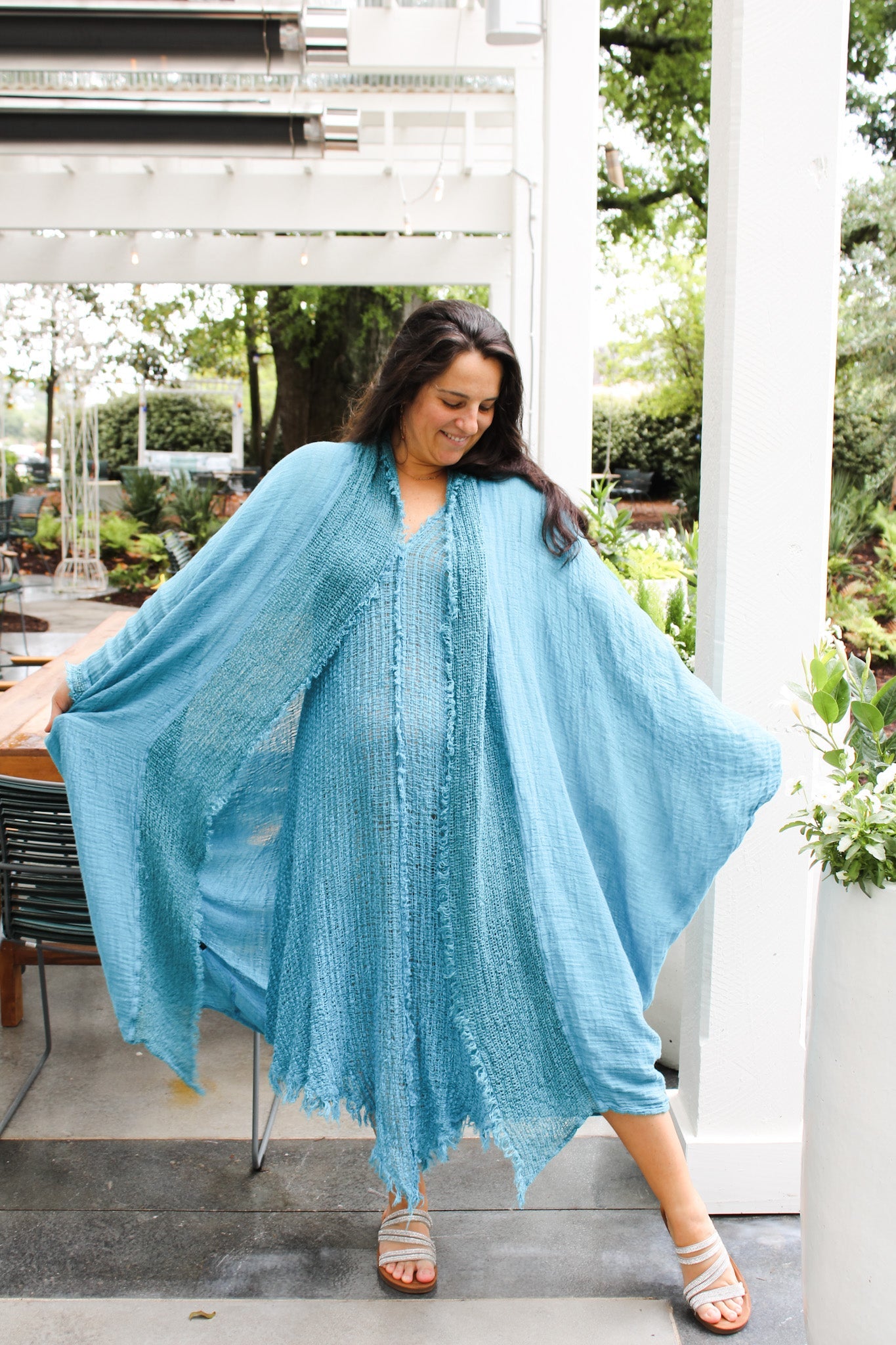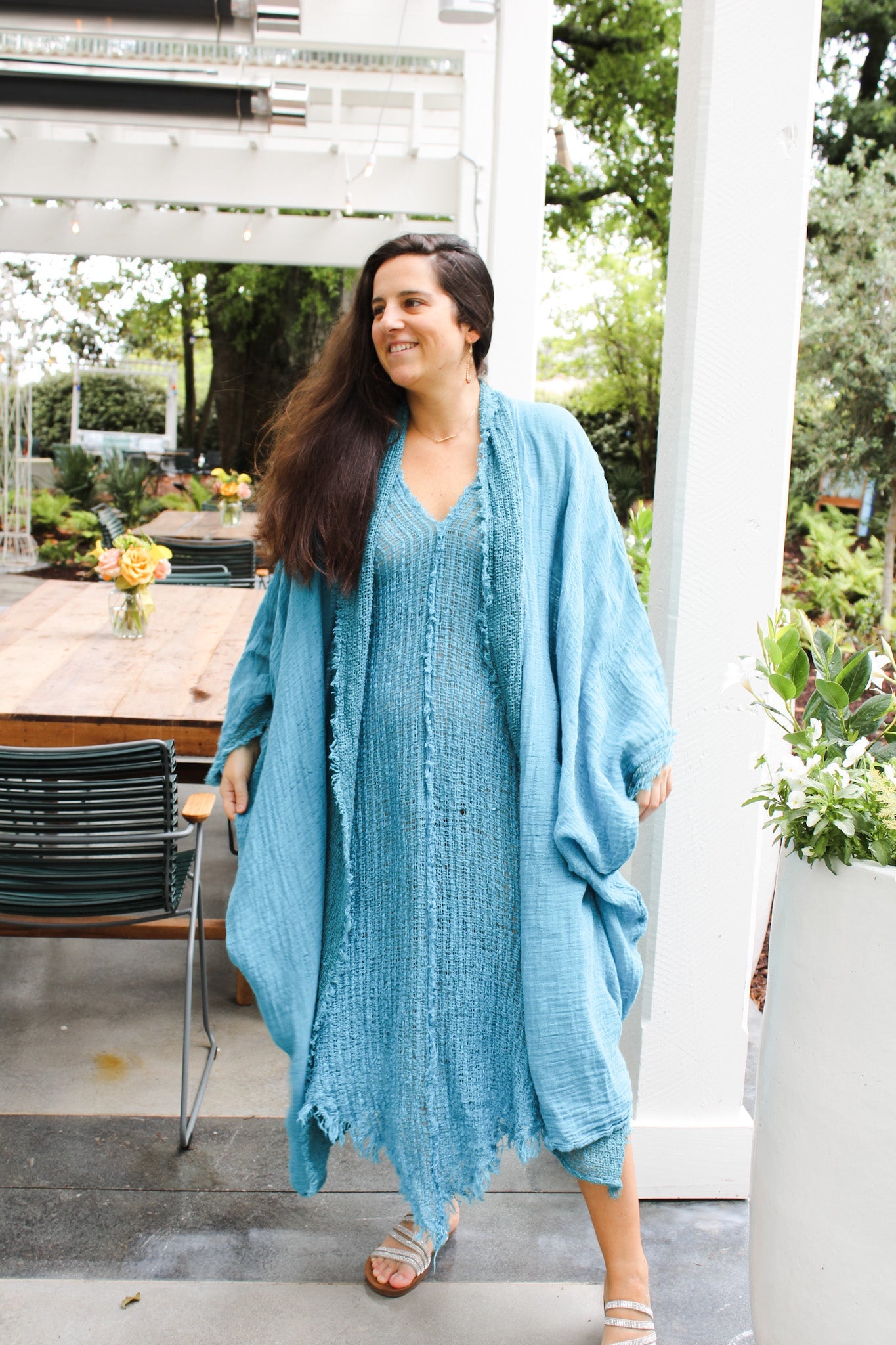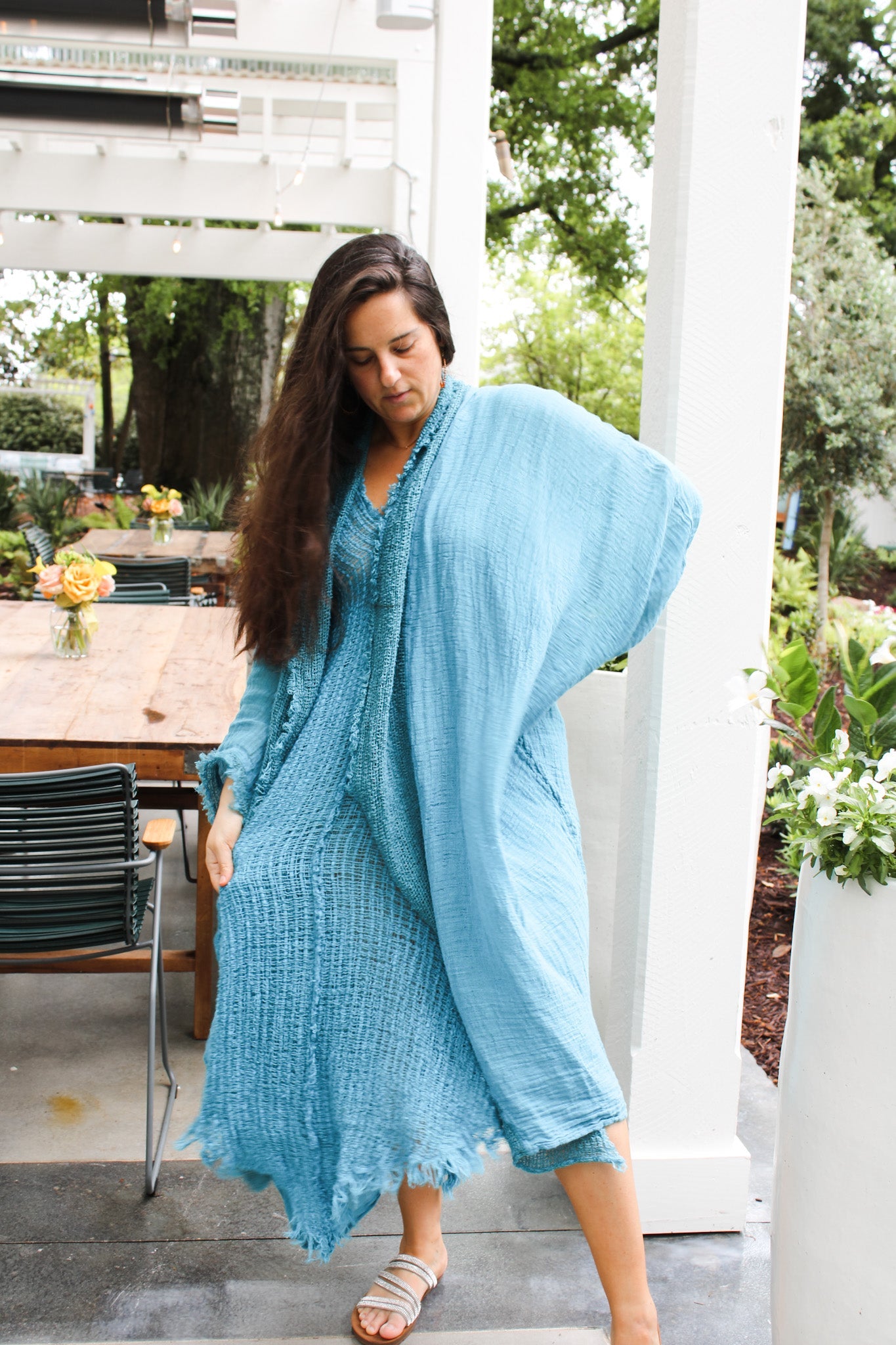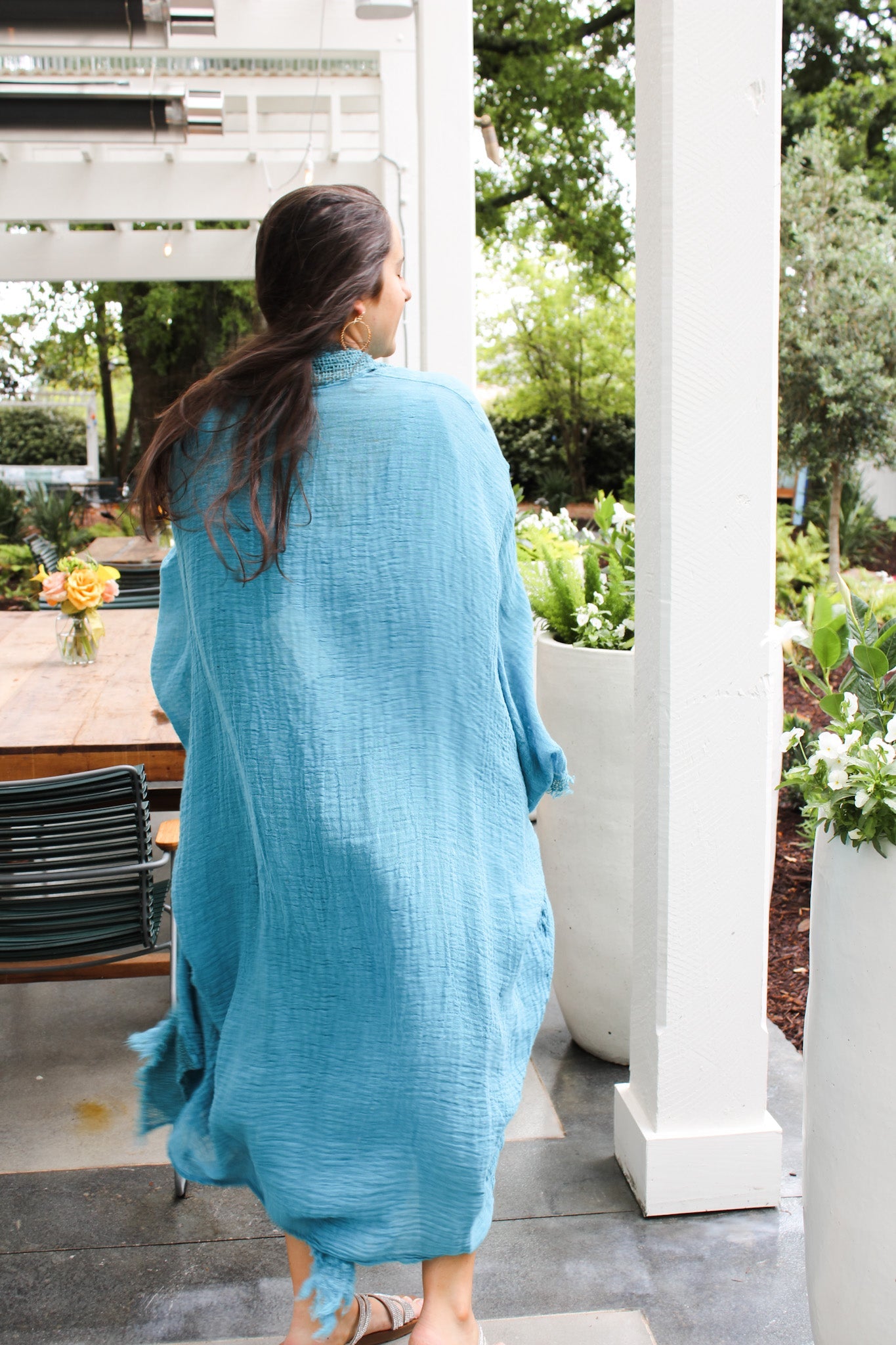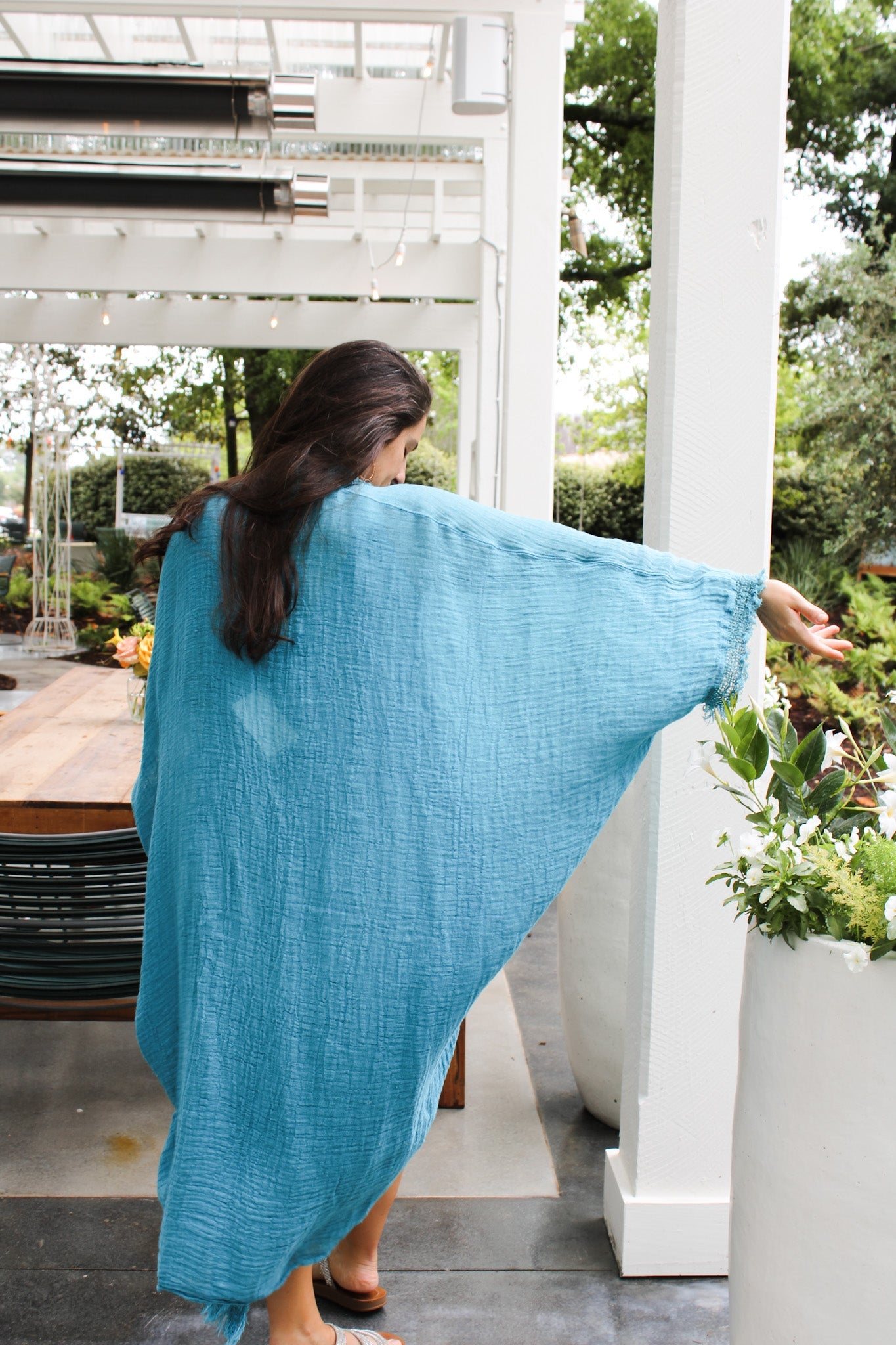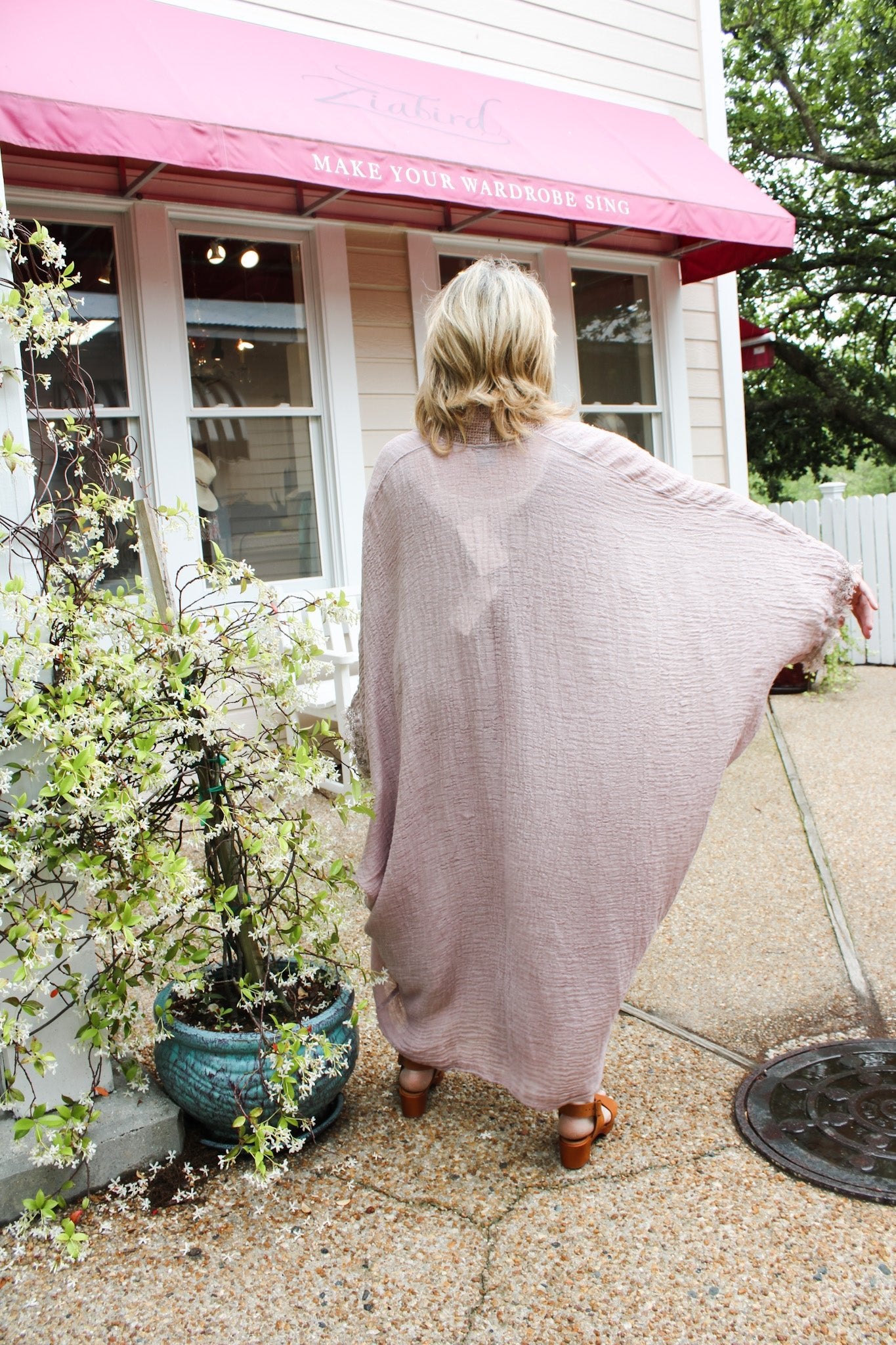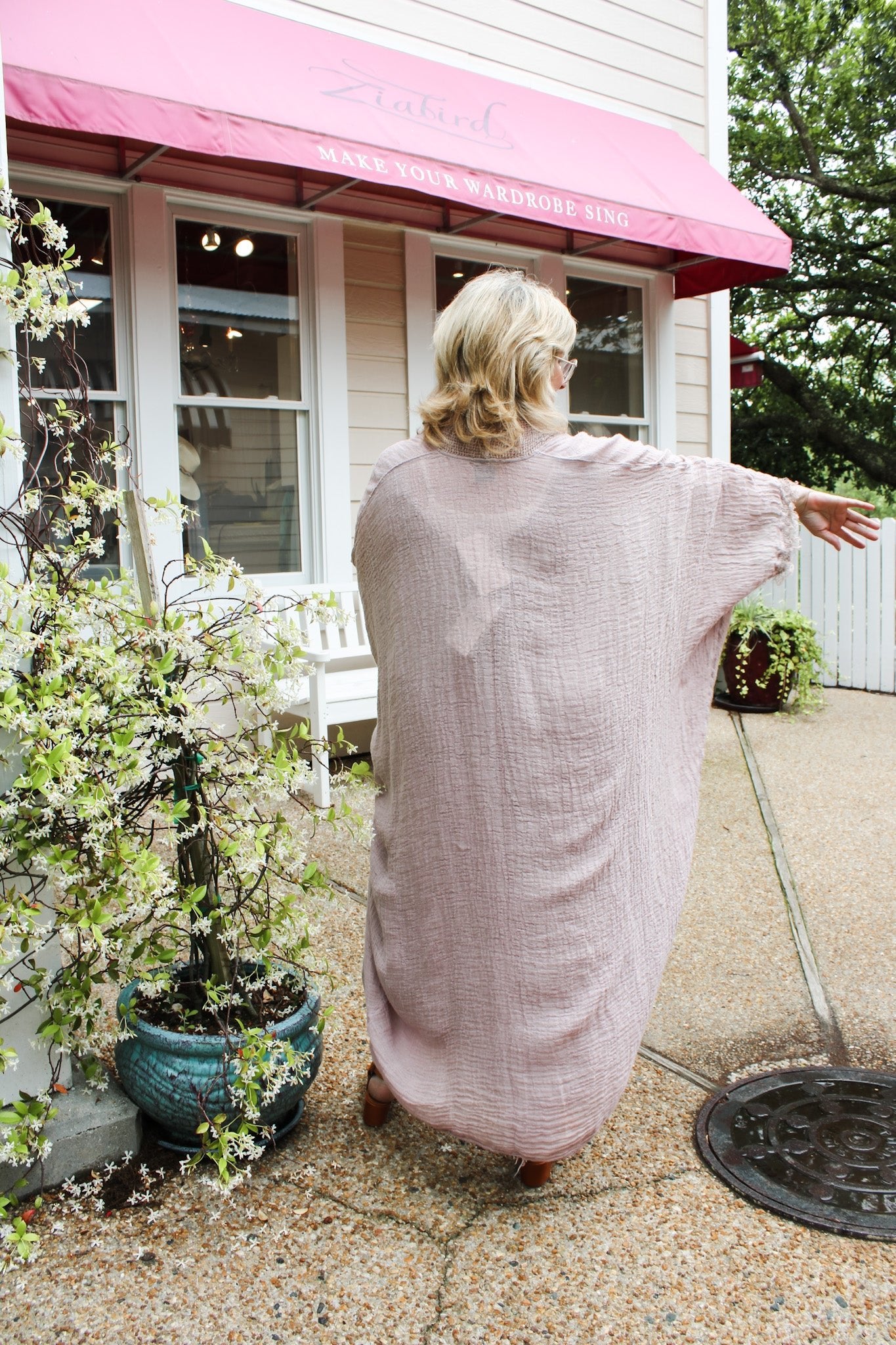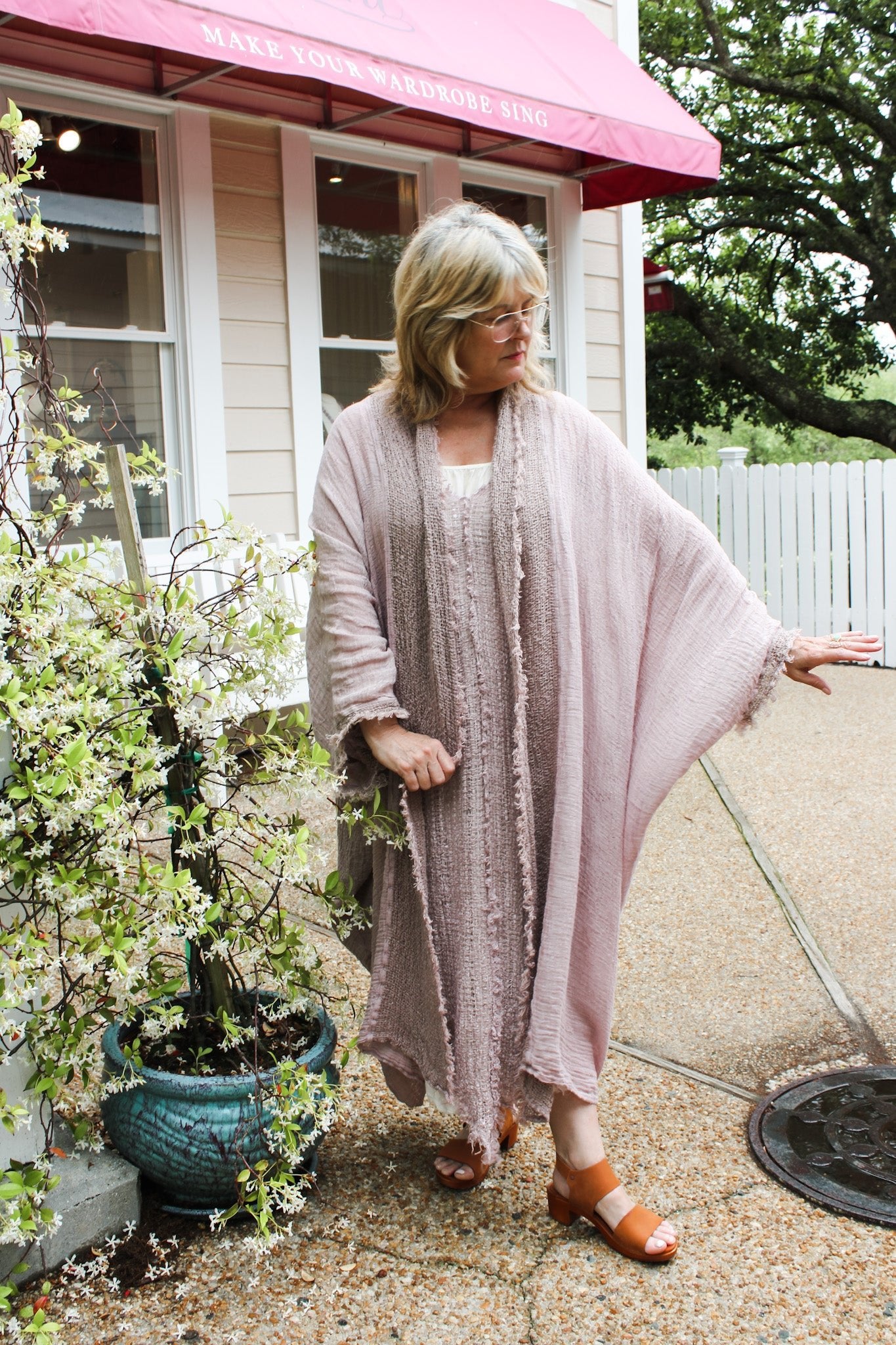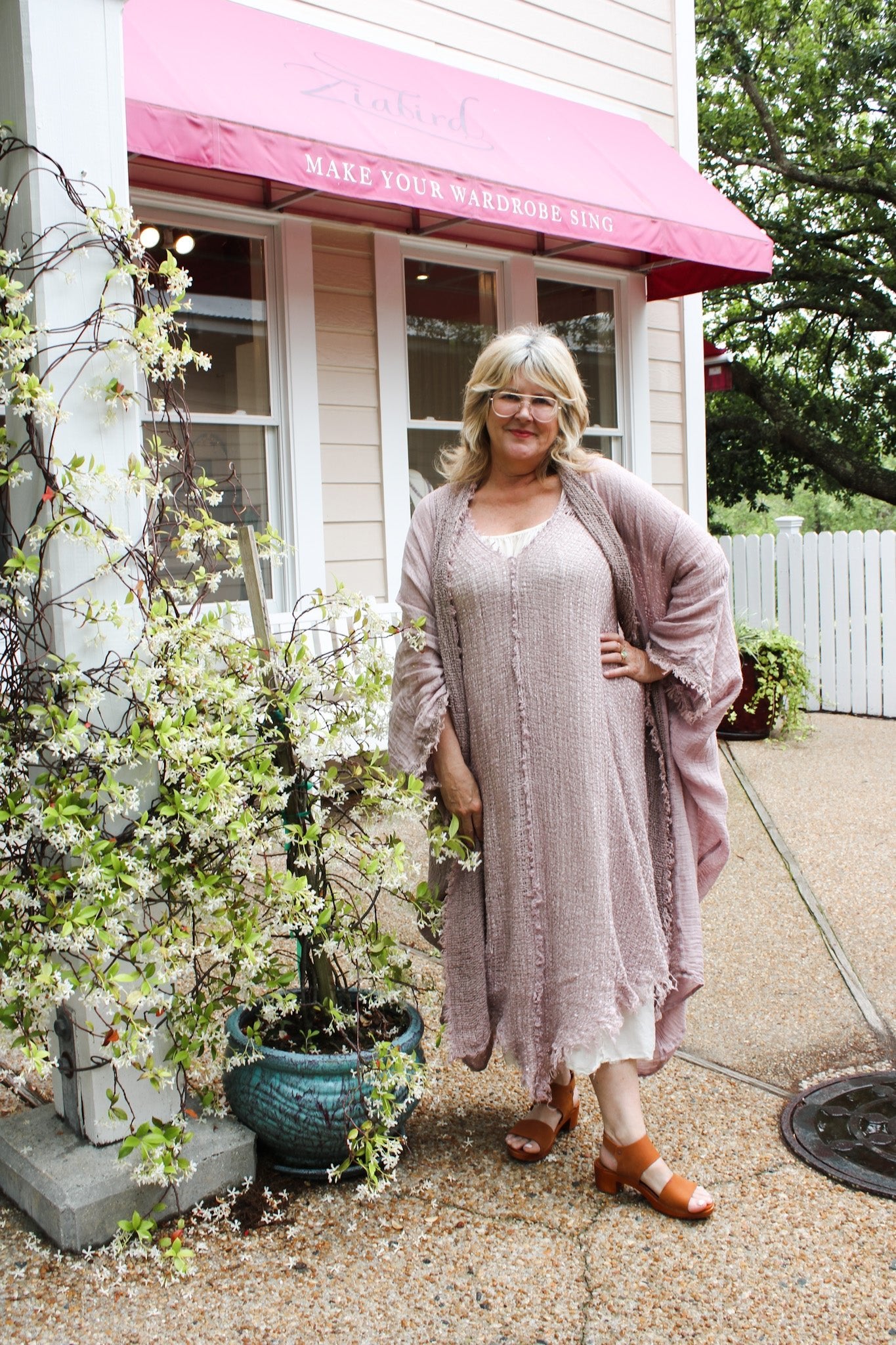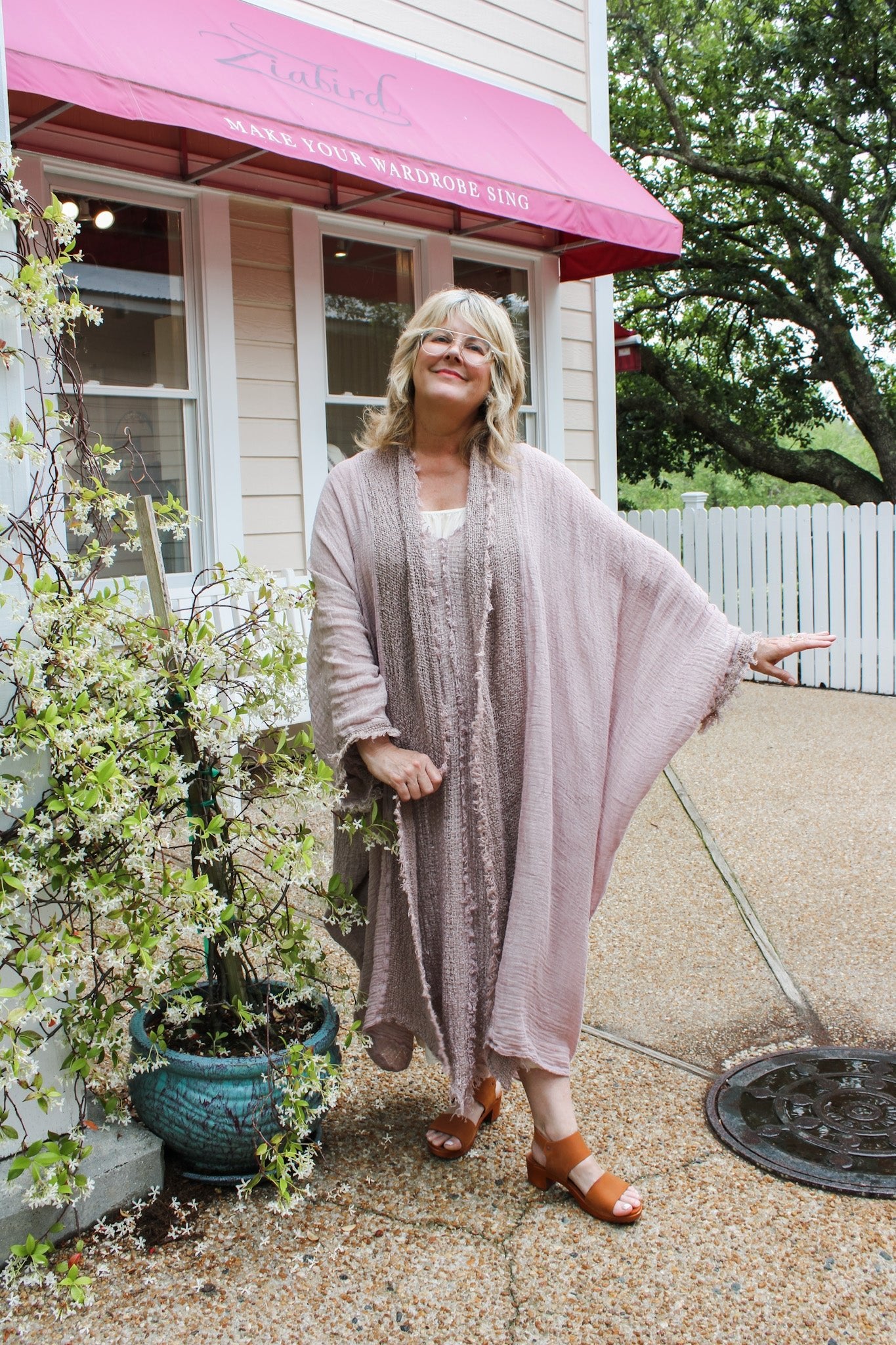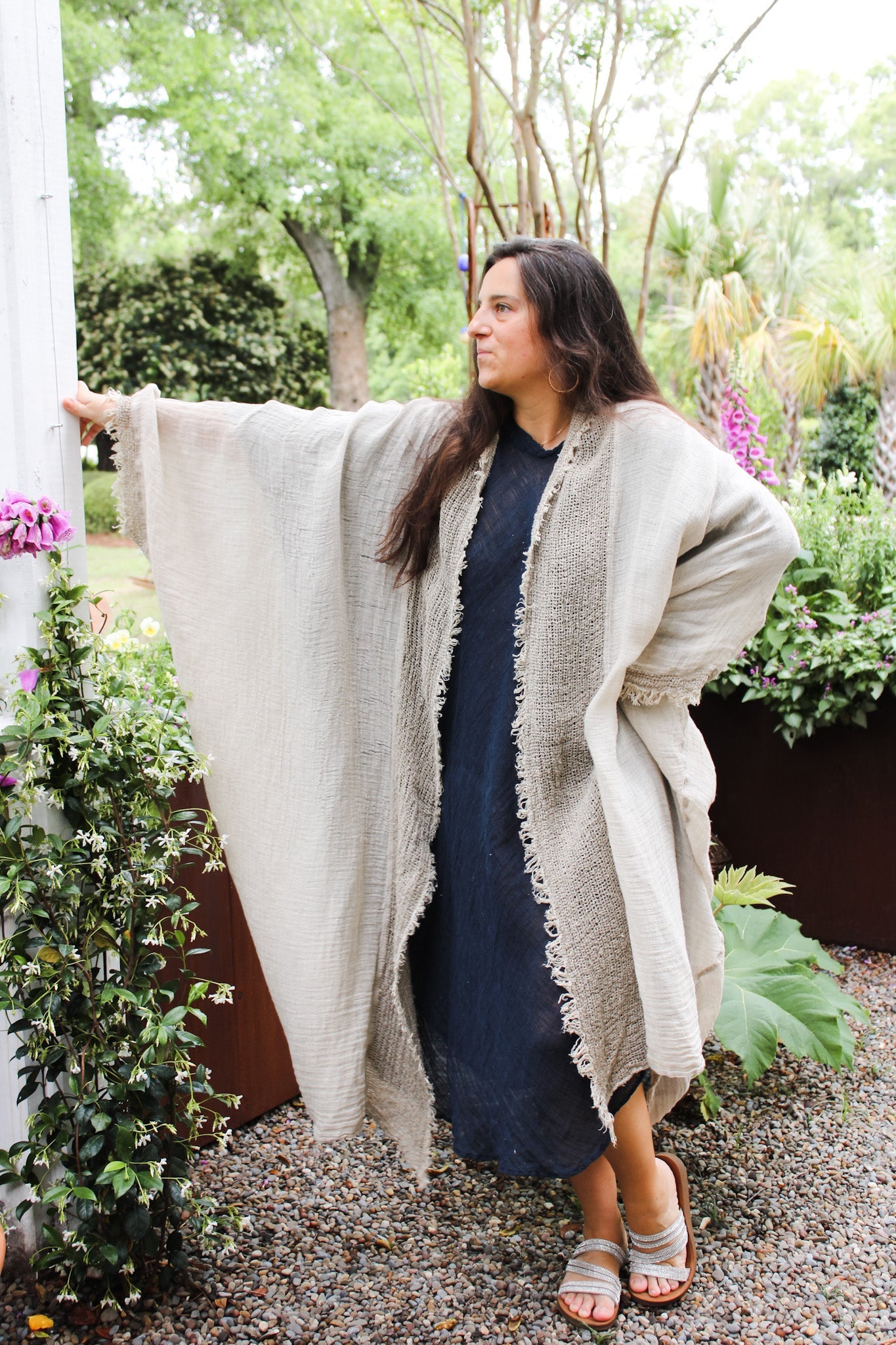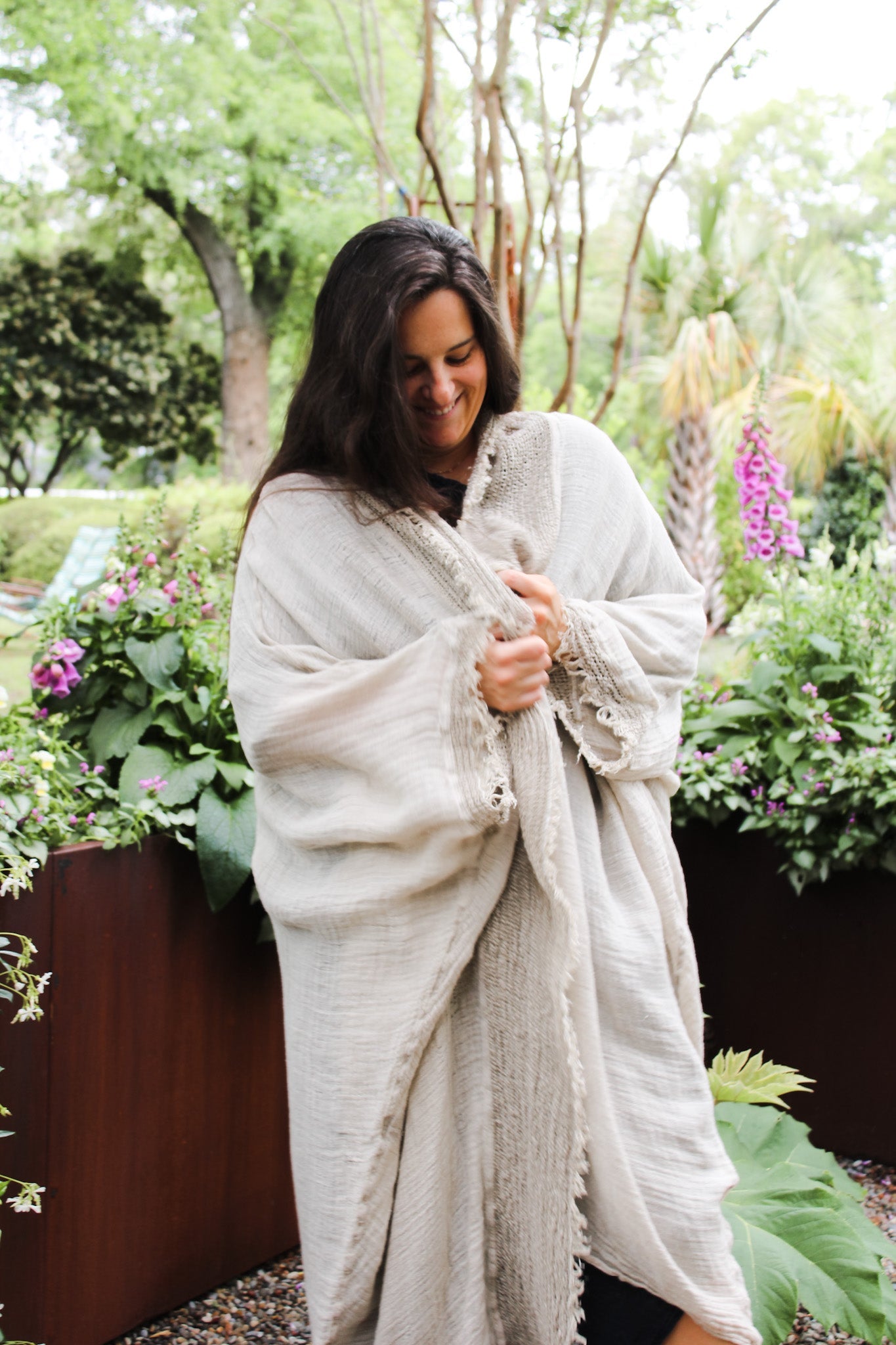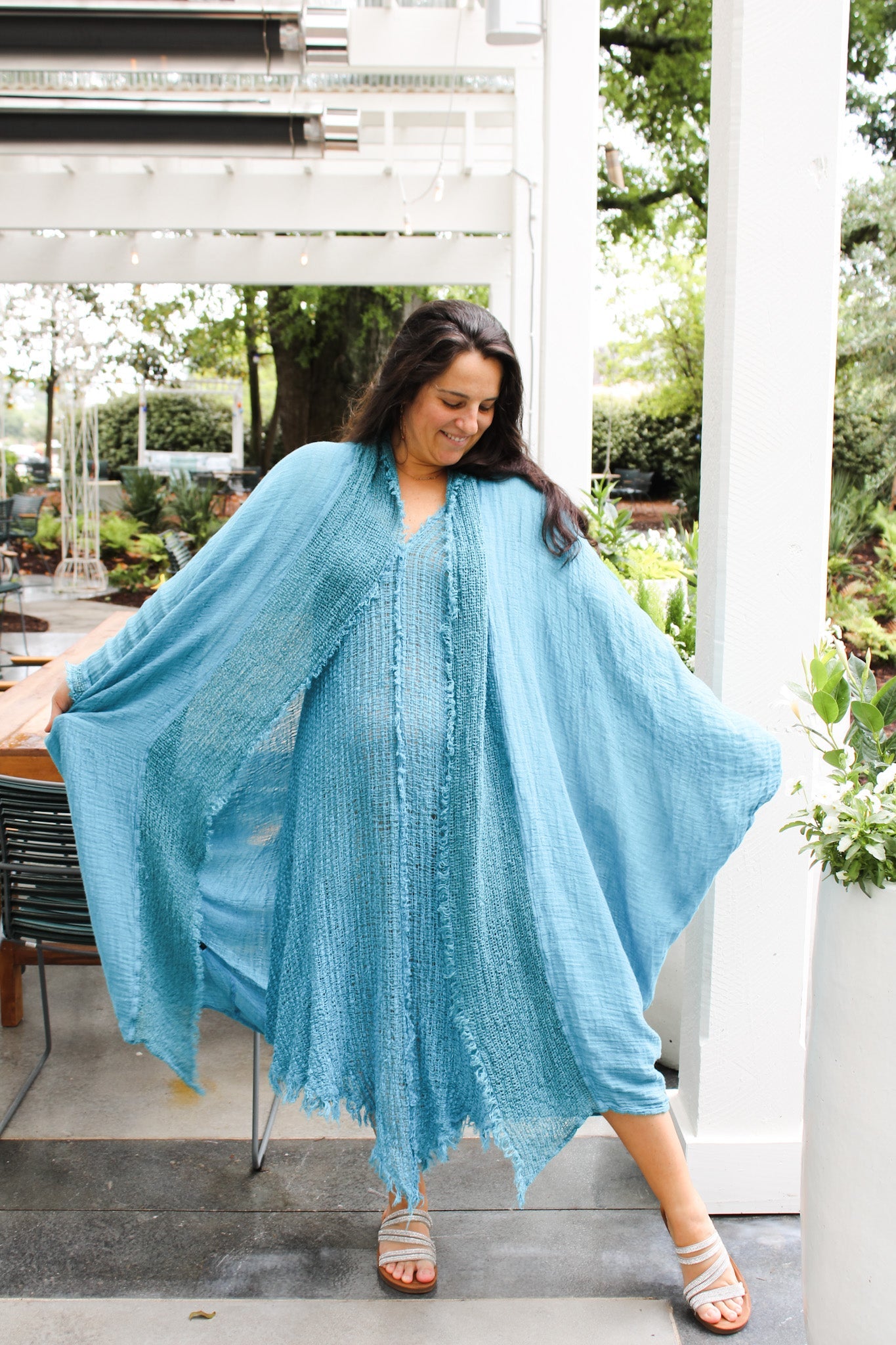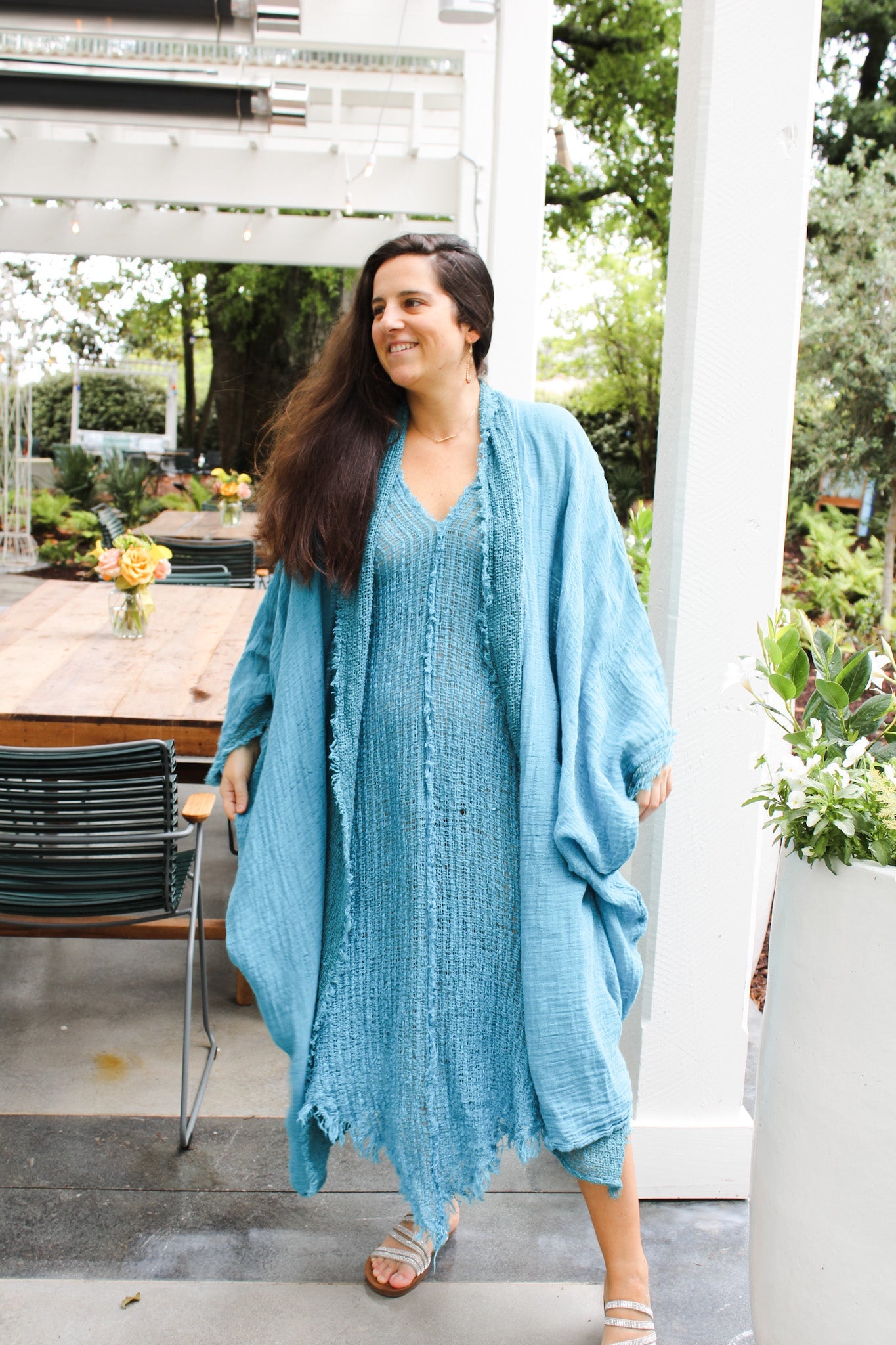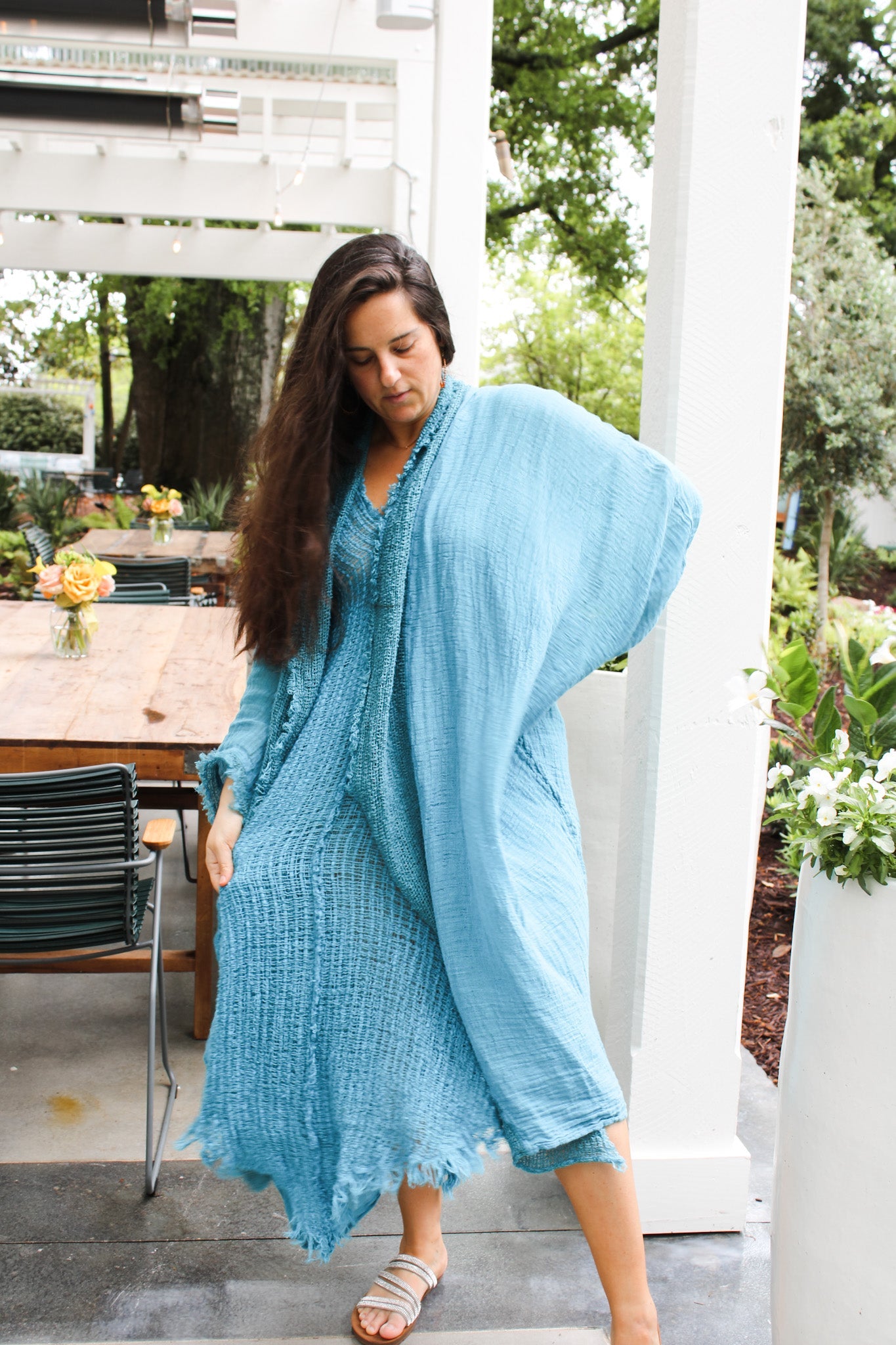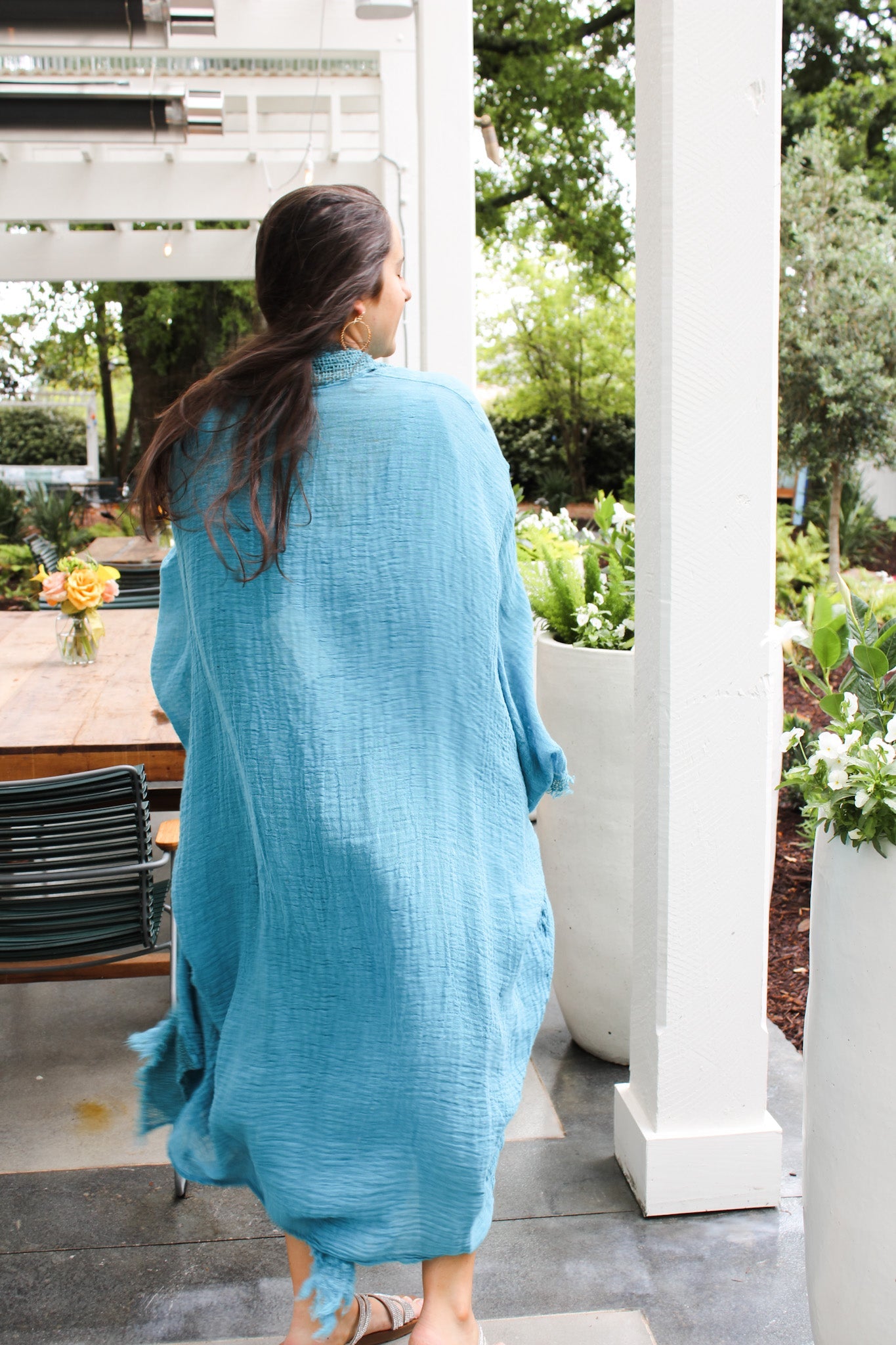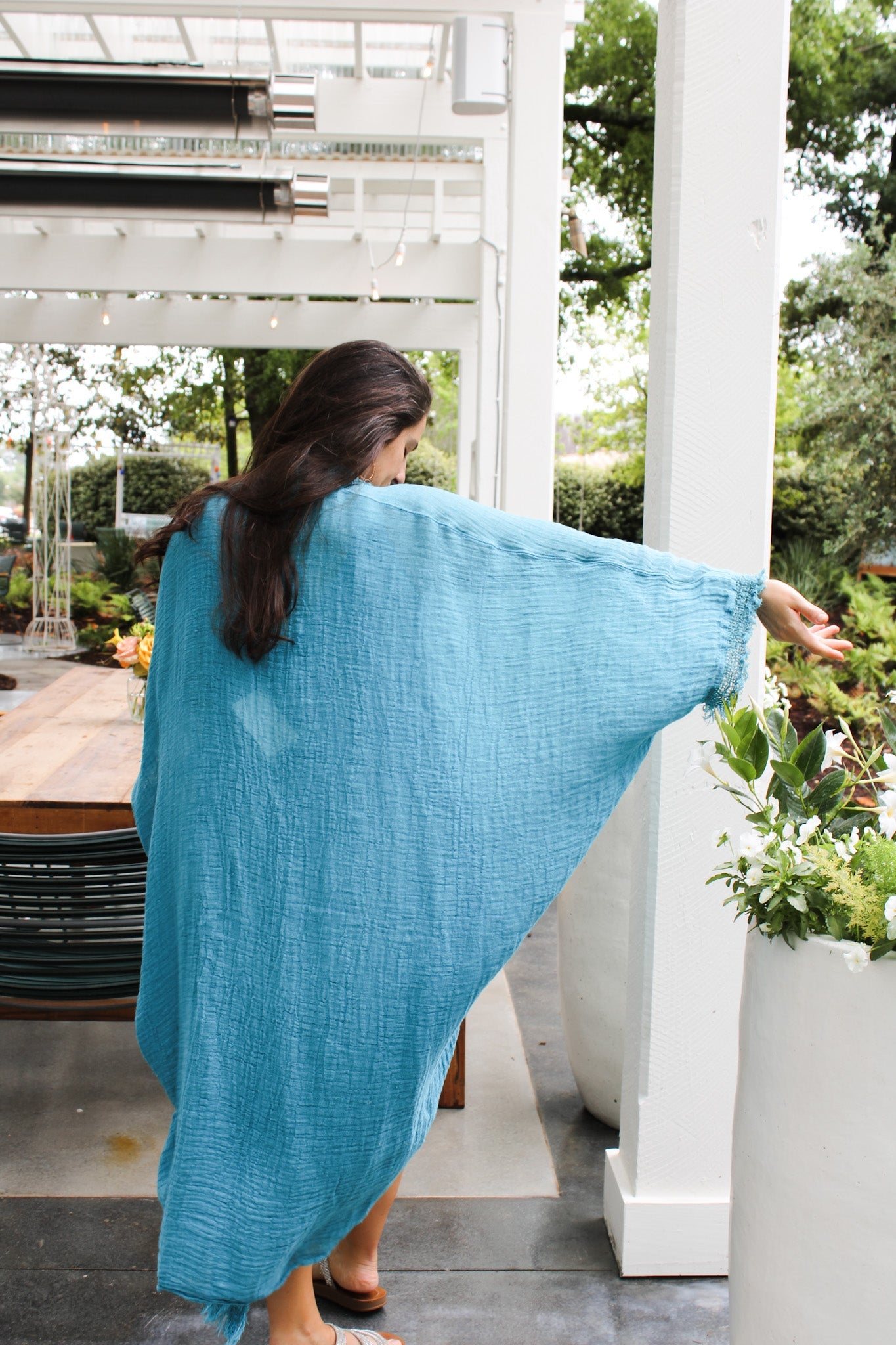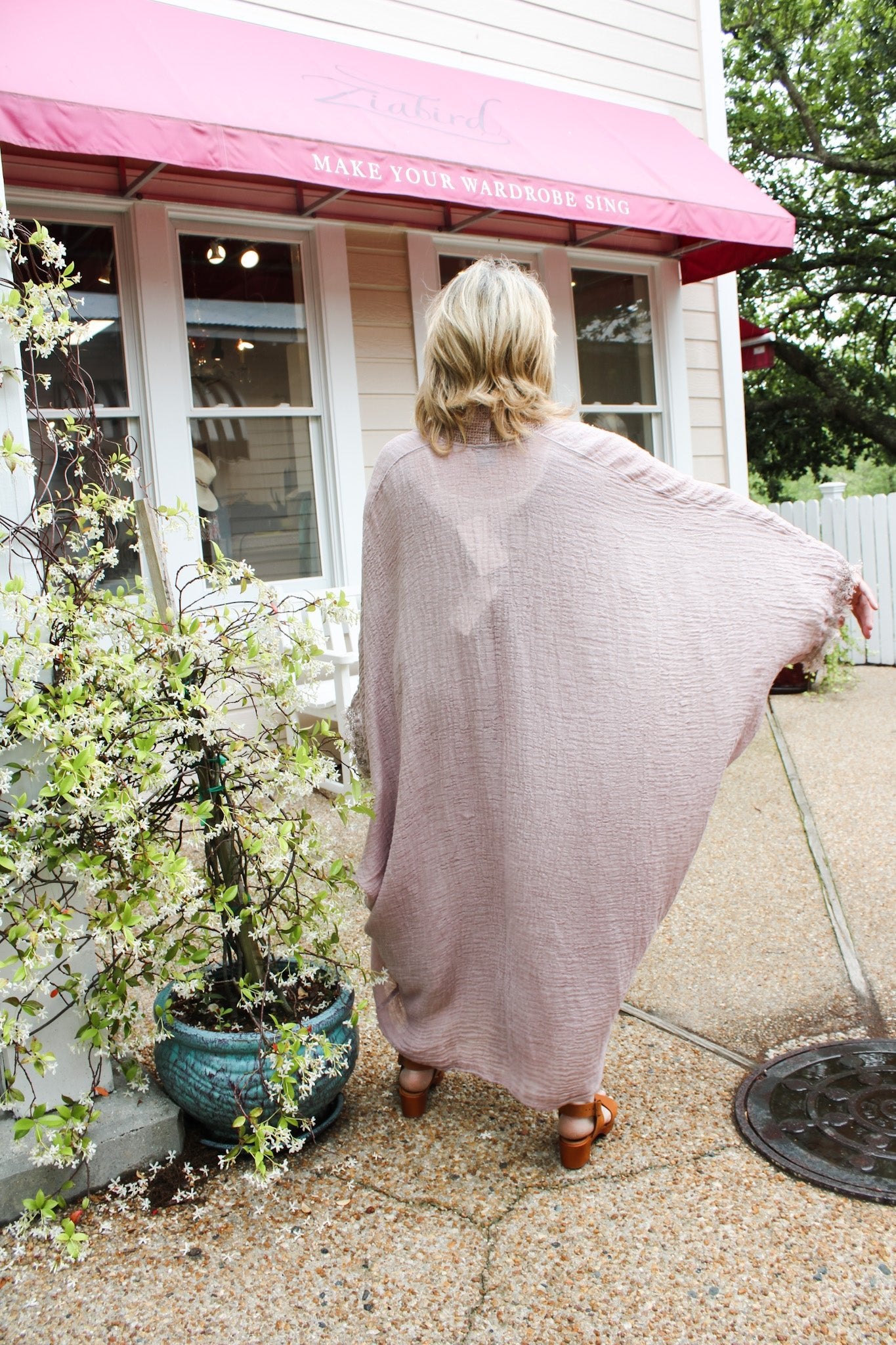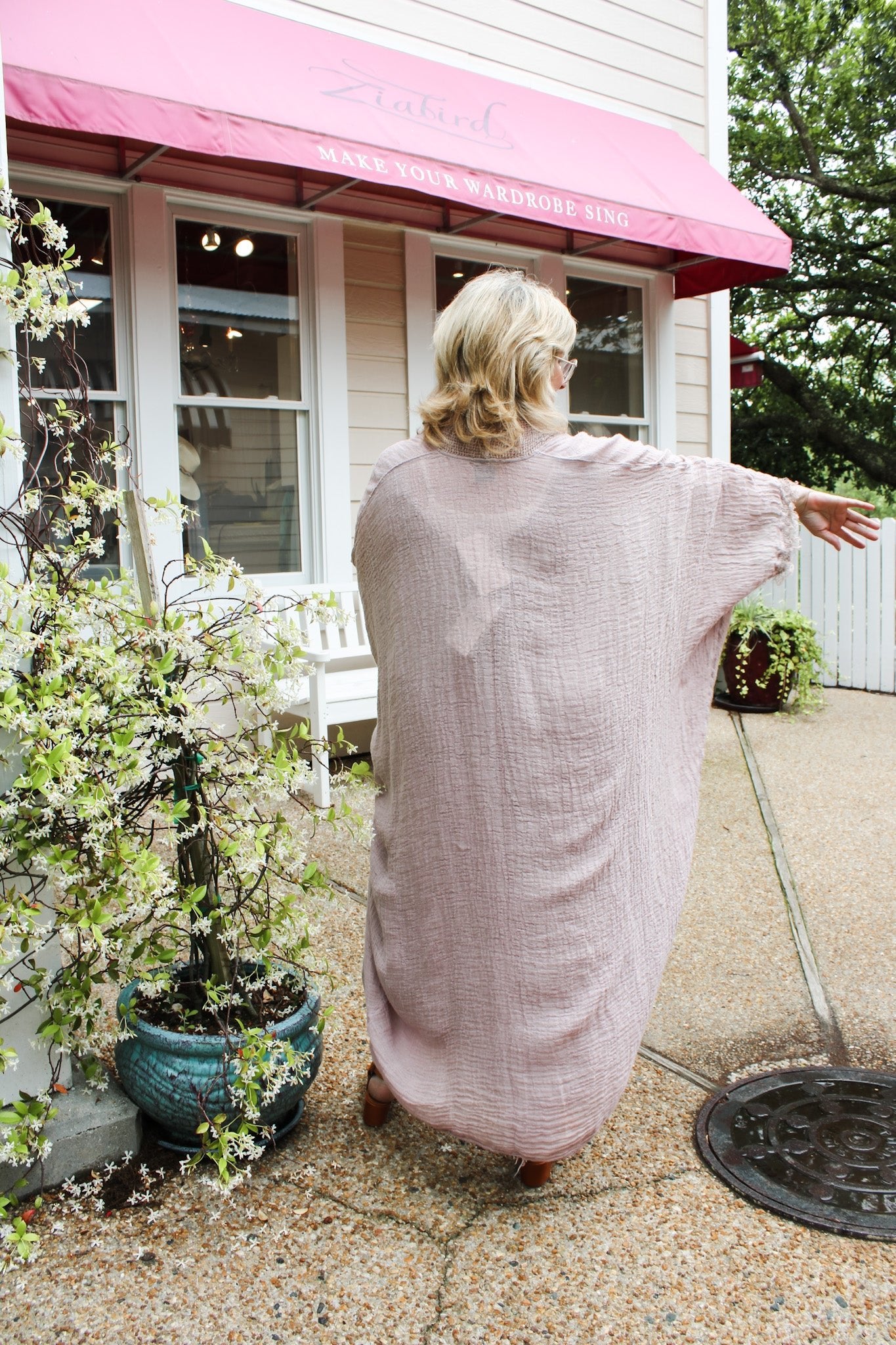 Spolverino Autumno - 3 colors
Experience luxurious comfort and timeless elegance with the Spolverino Autumno, a lightweight layer perfect for any season. Cozy yet chic, this duster will become a staple of your wardrobe and ensure you turn heads wherever you go.
Material: Garzata
Color: Naturale, Rosa, Turchese
One Size, contact our team for questions regarding measurements.
Designed and made in Italy

Ethically made in traditional Italian looms

Dyed using natural pigments

Transeasonal
La Bottega di Brunella garments are entirely made in-house – from yarn to garment – in the label's workshops in Positano. Brunella takes its creative drive from a fusion of intricate looming techniques and timeless designs, made to be worn and cherished for years to come.