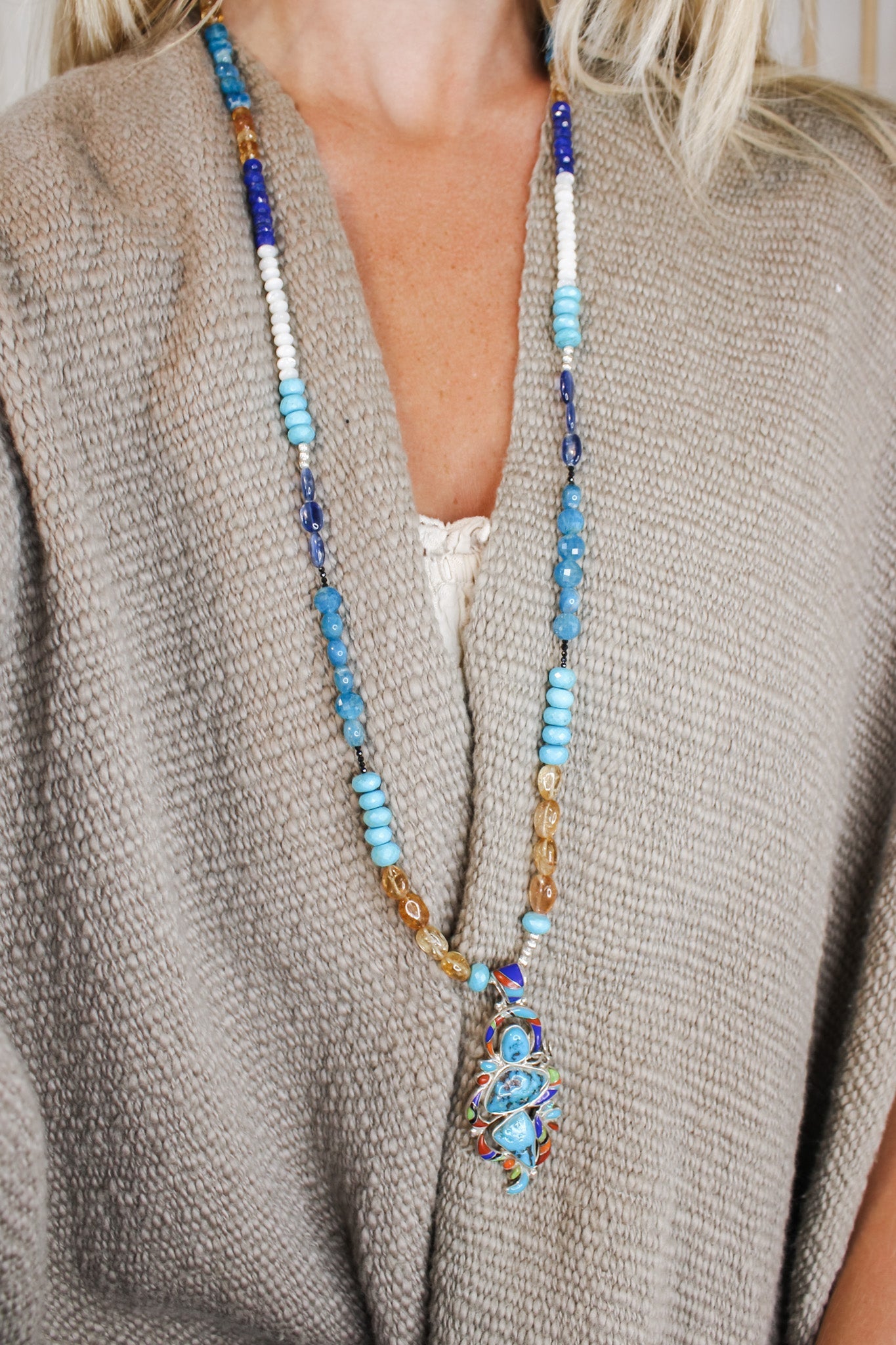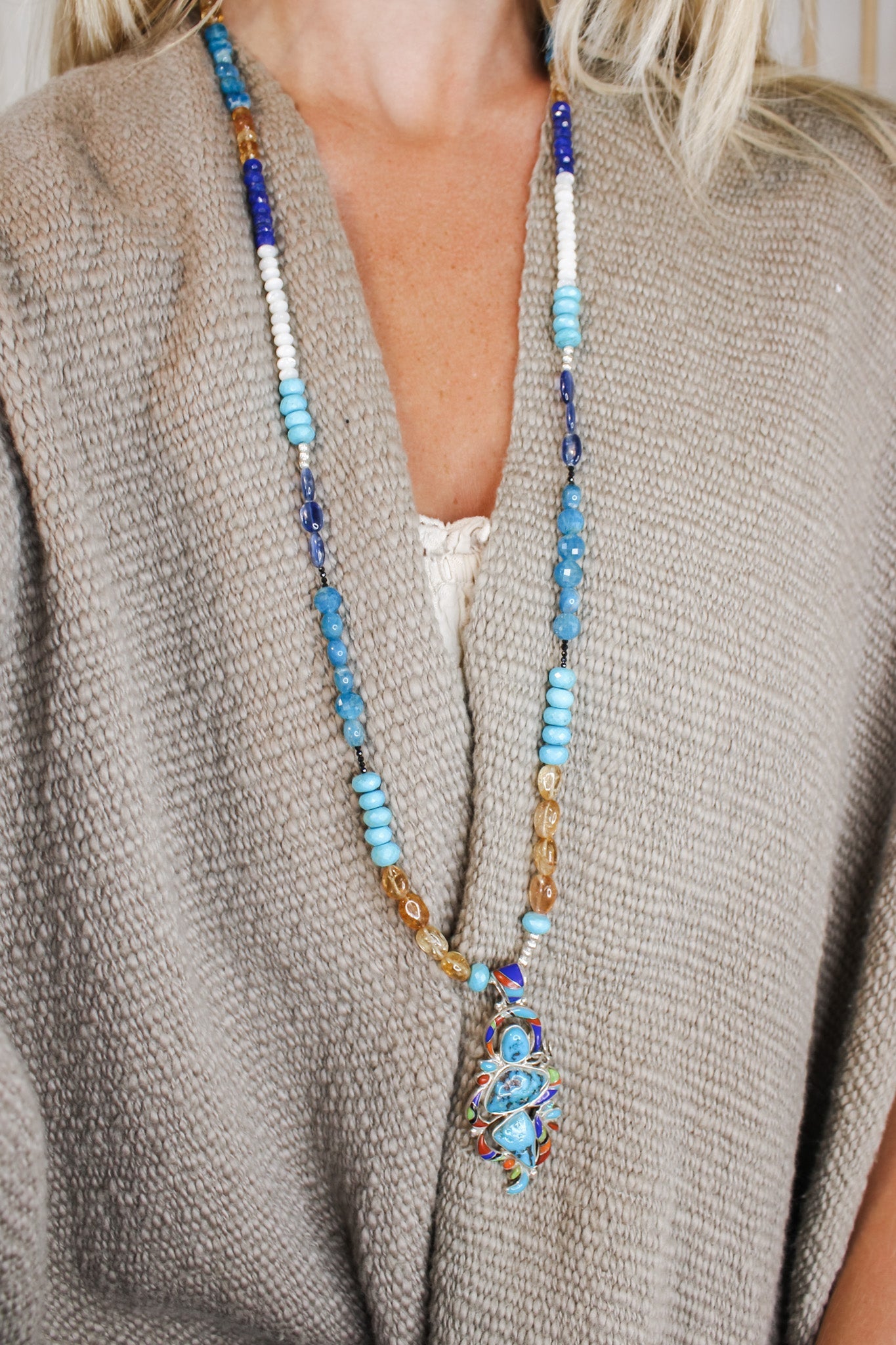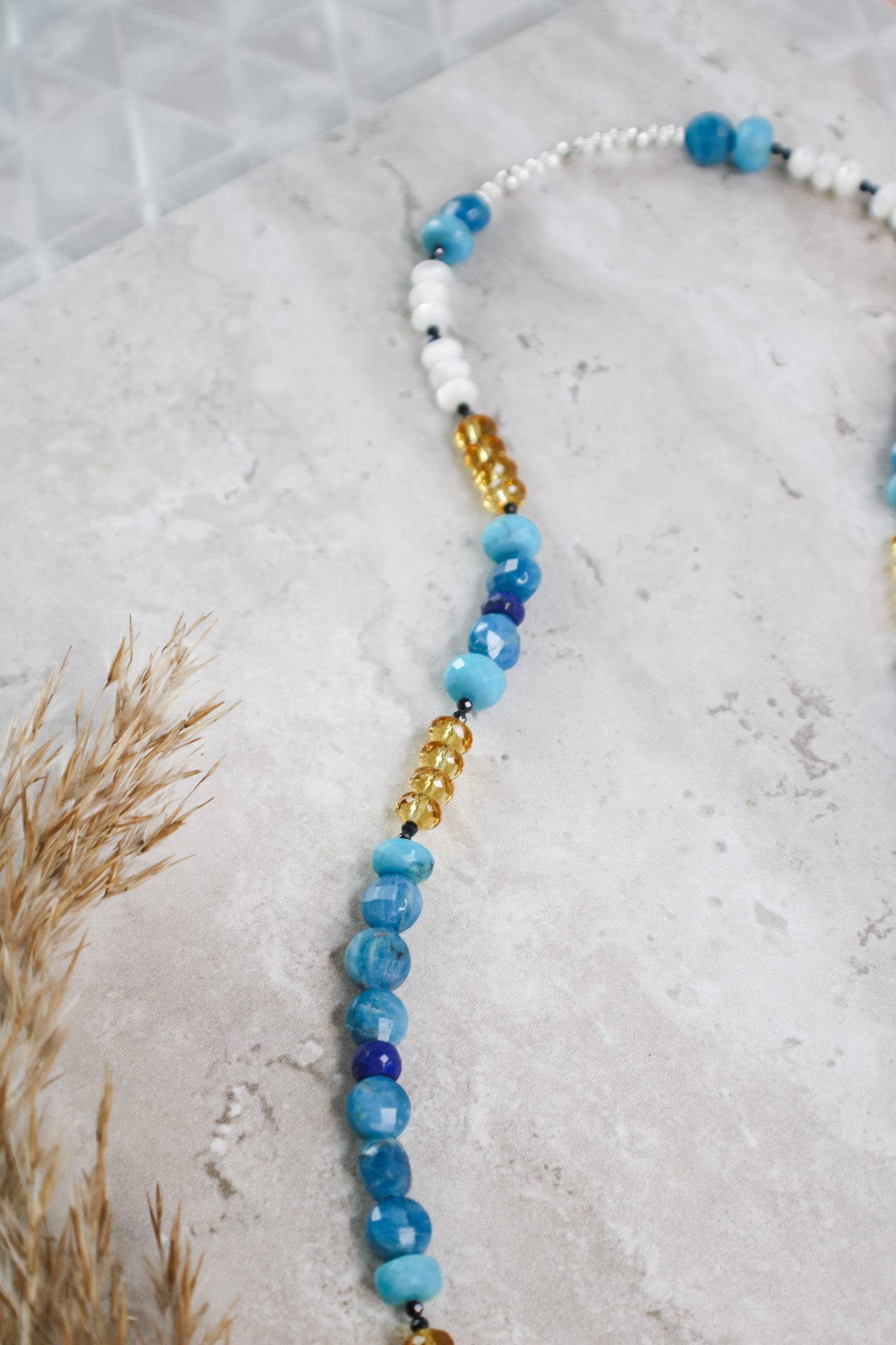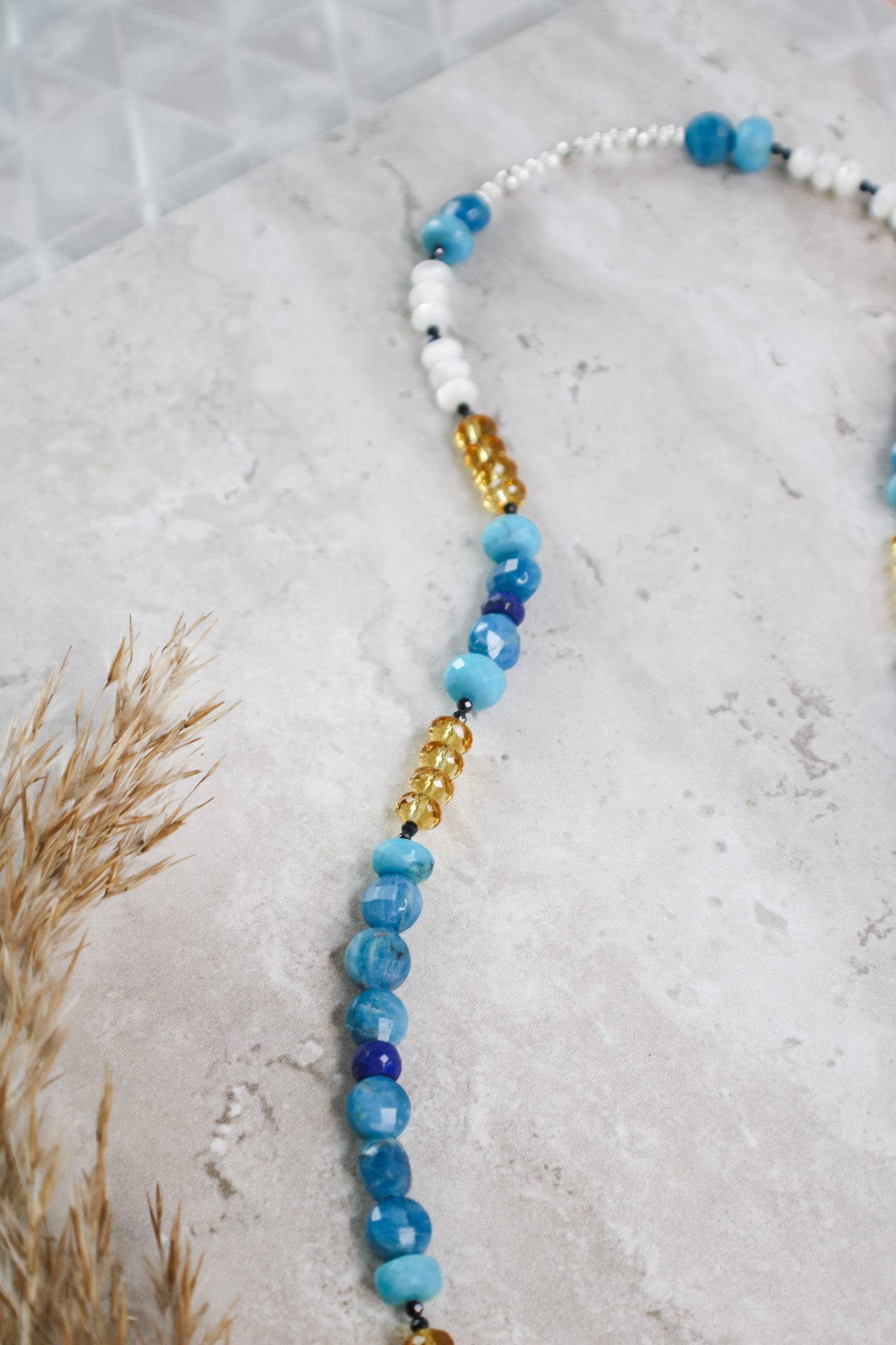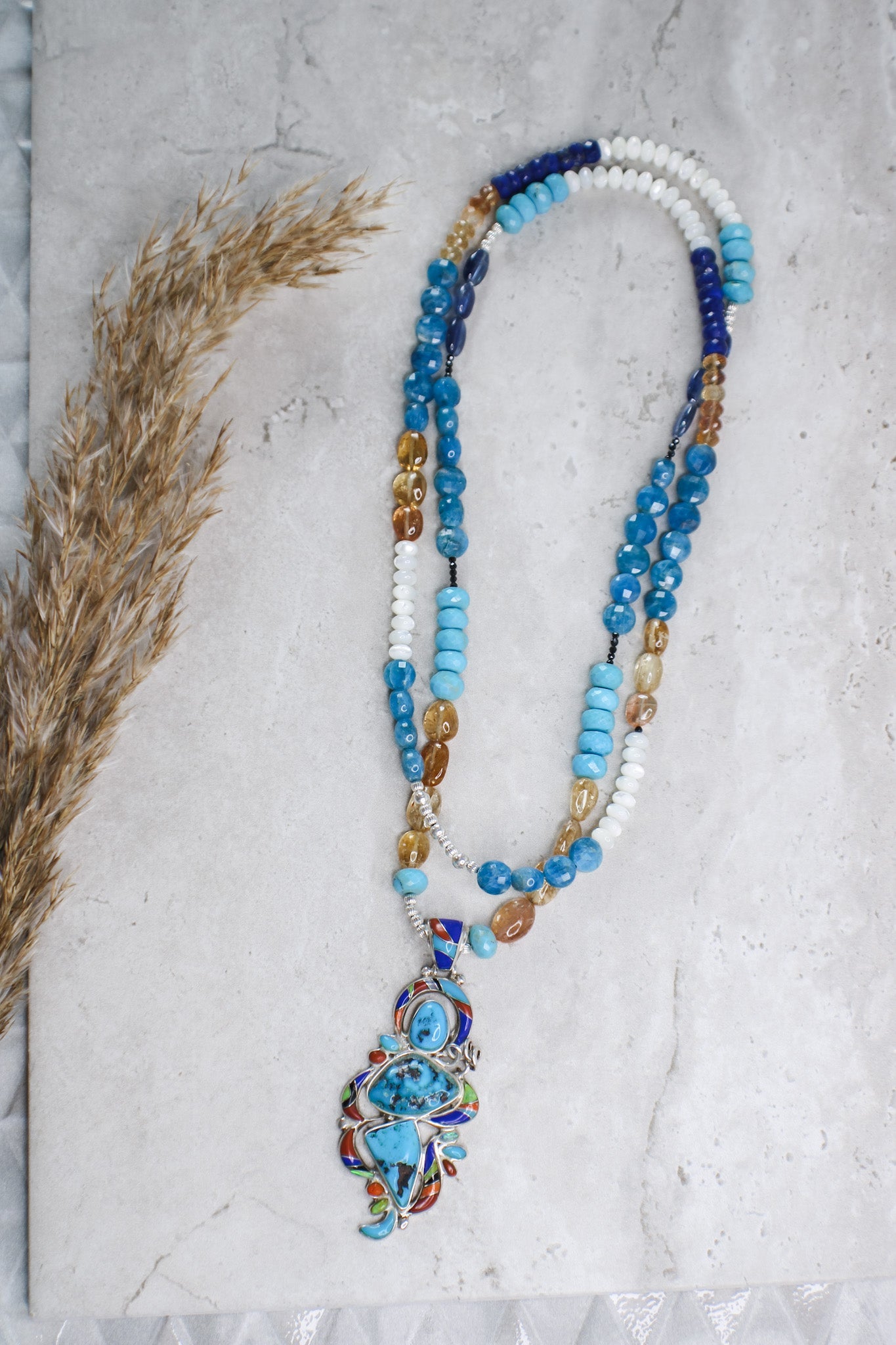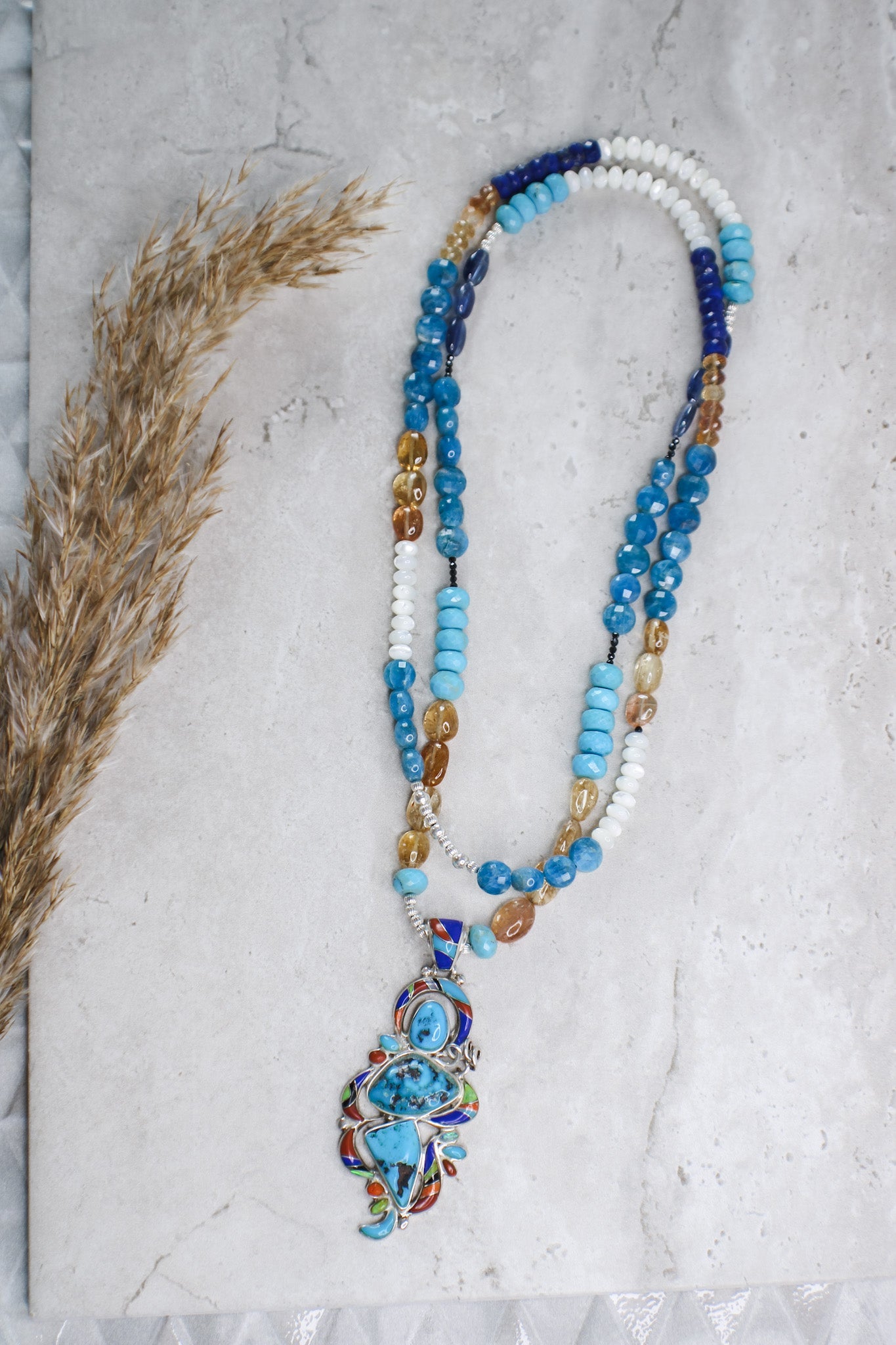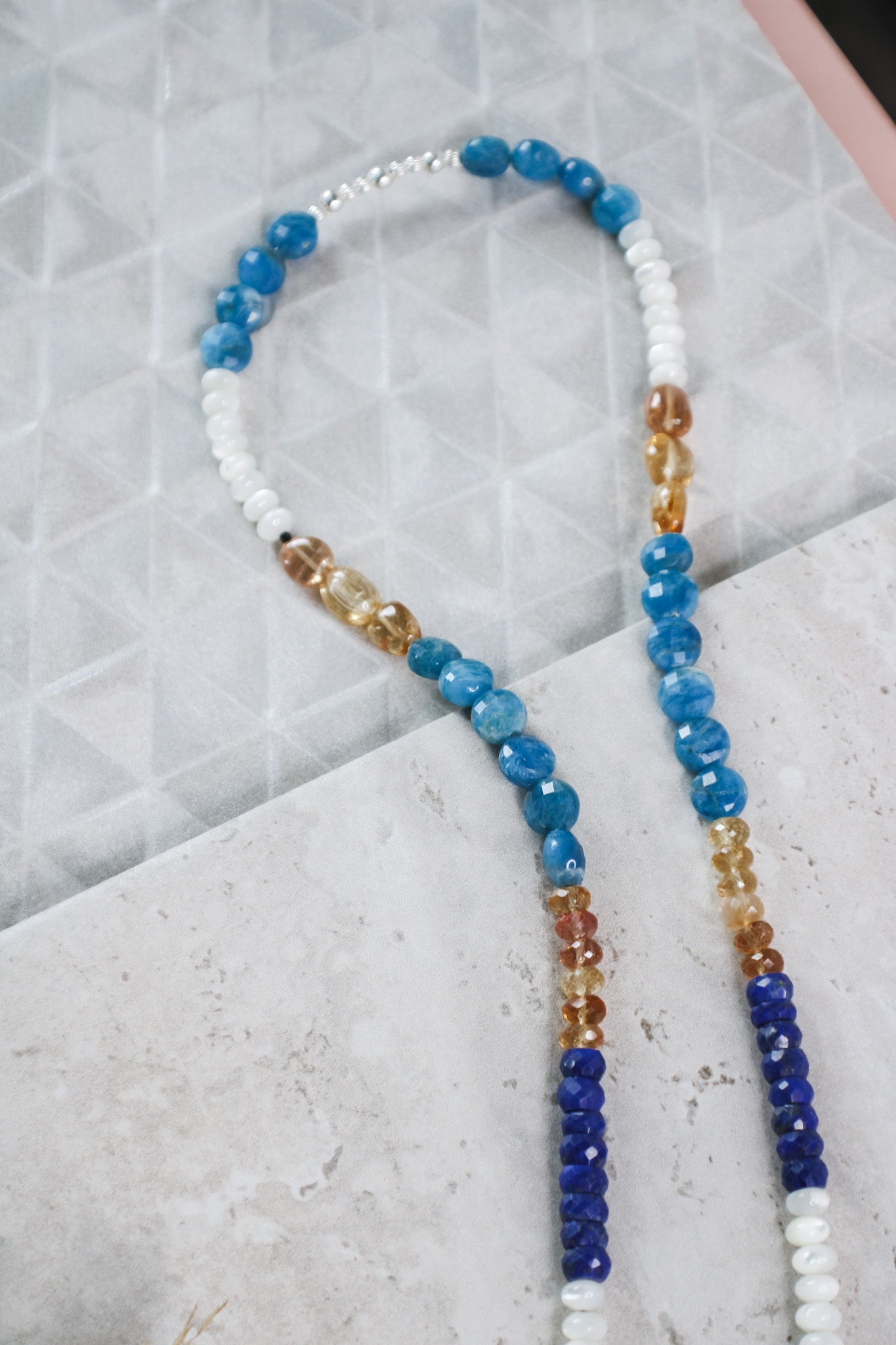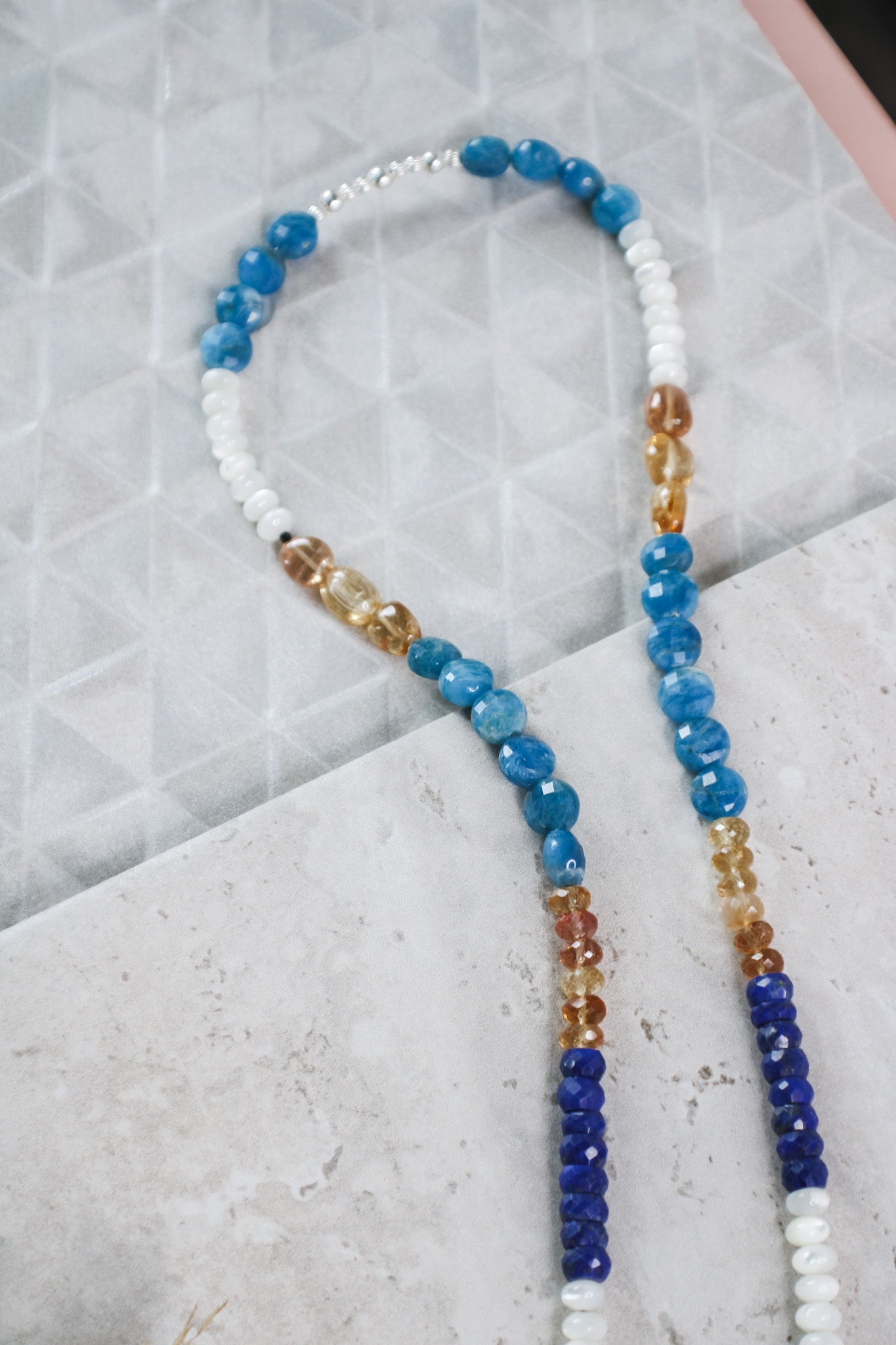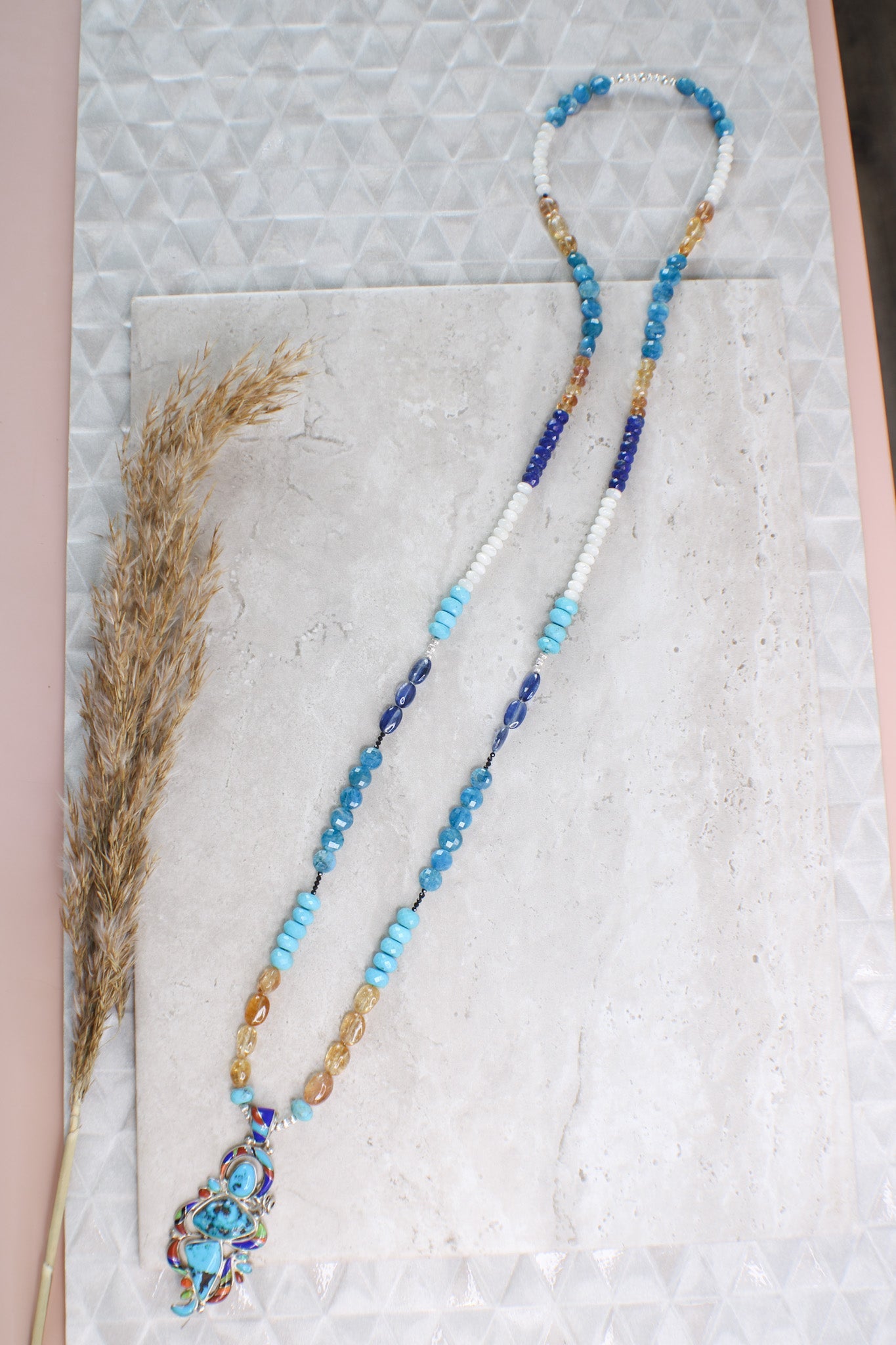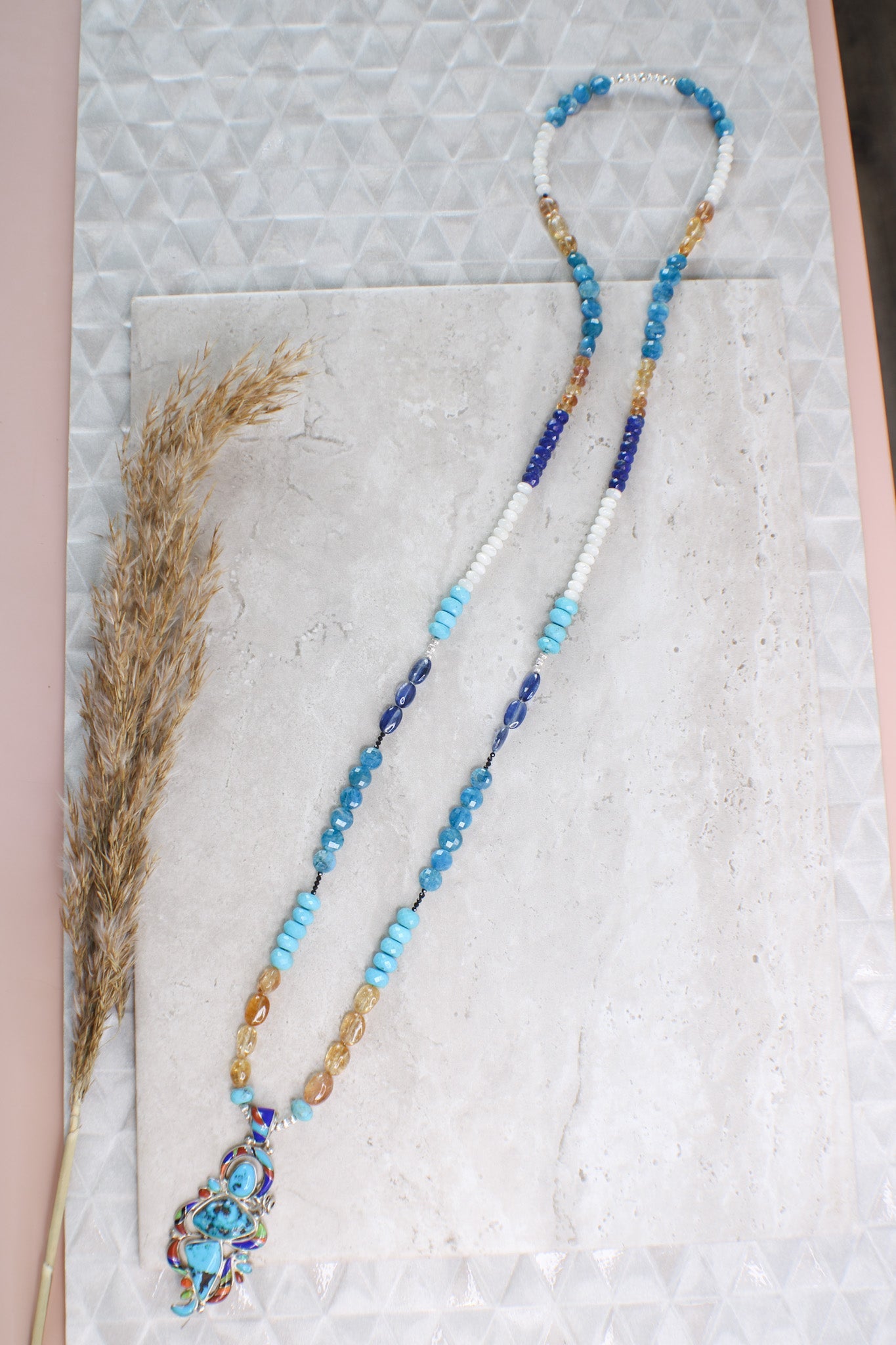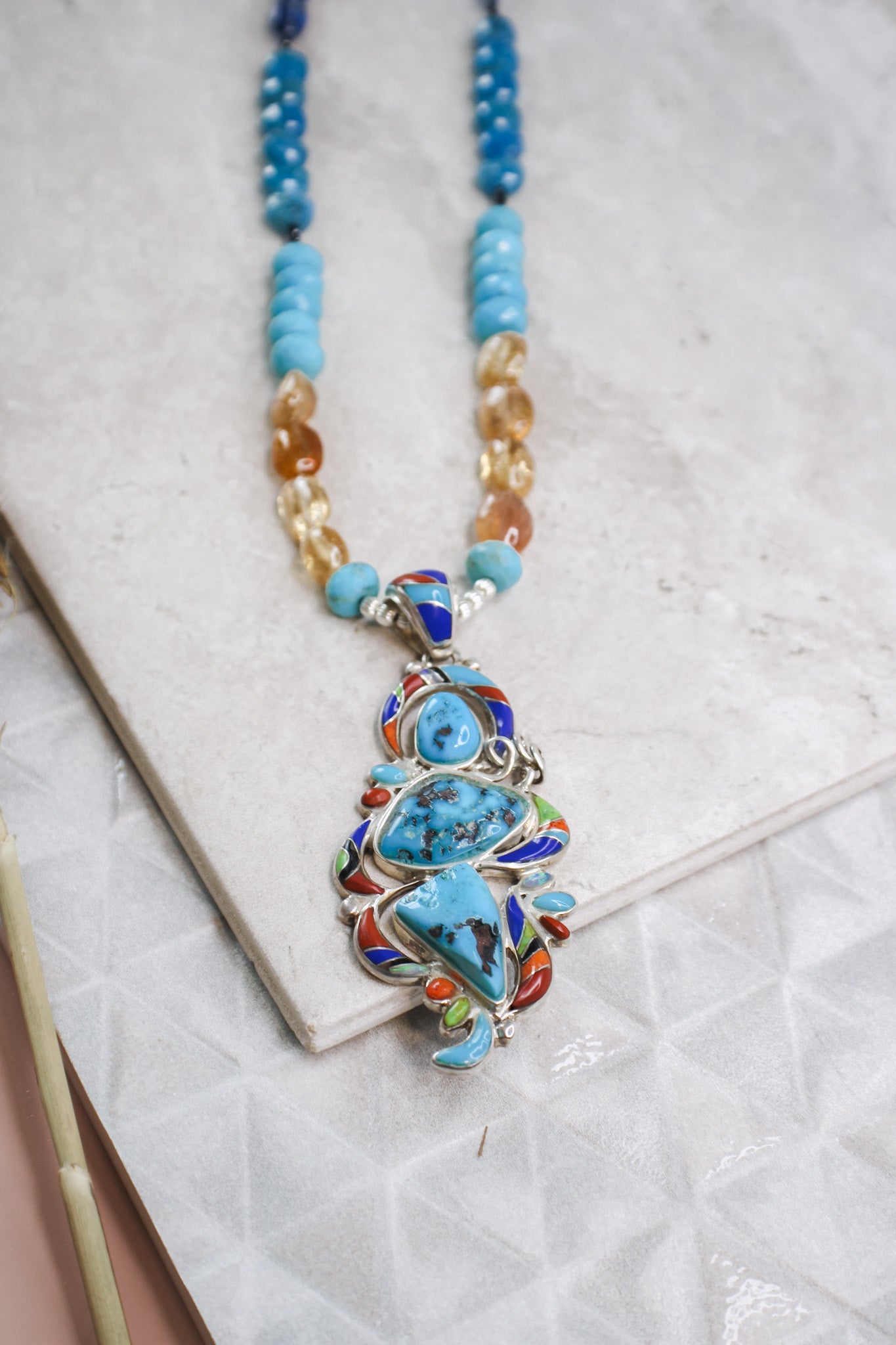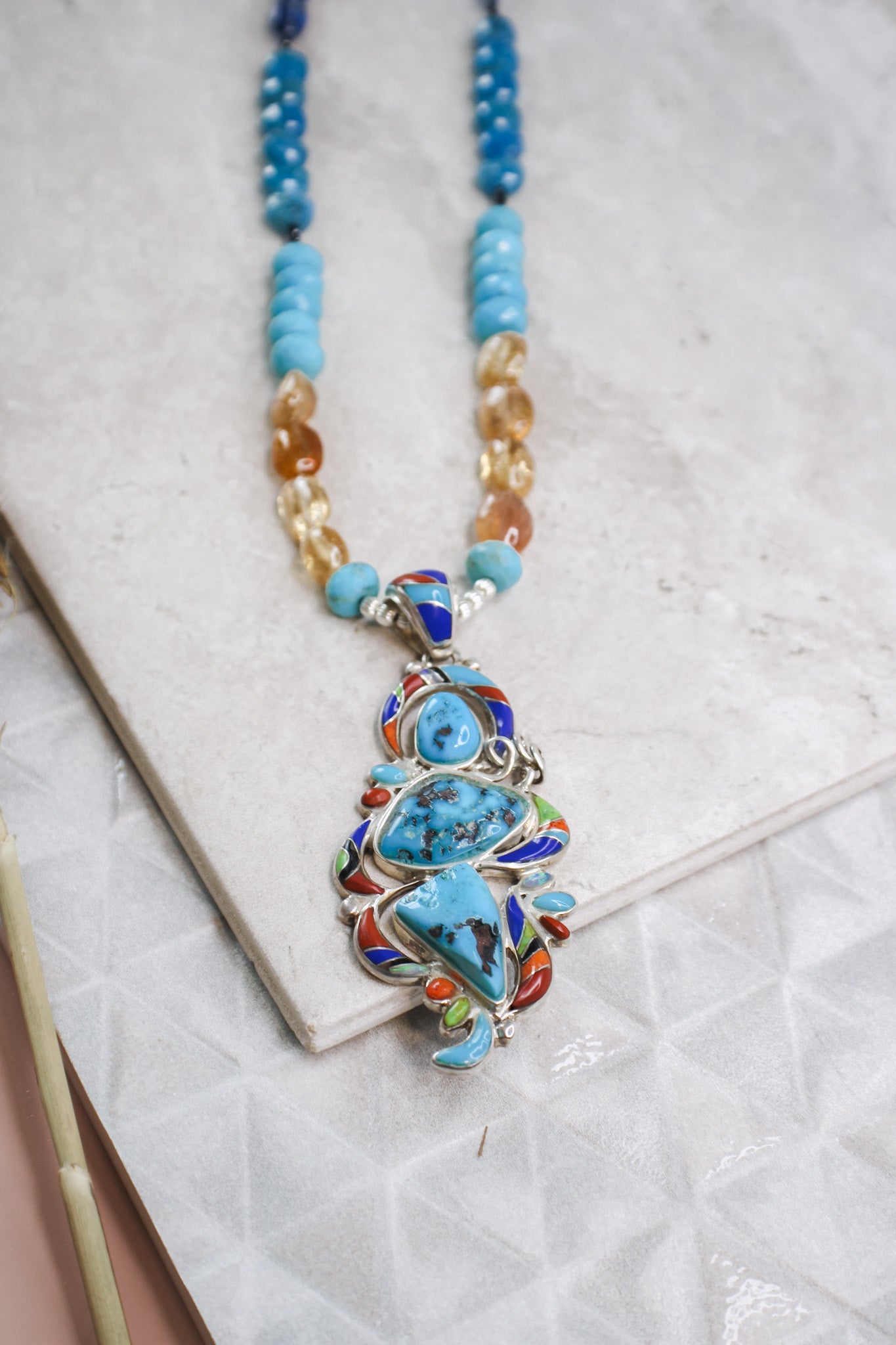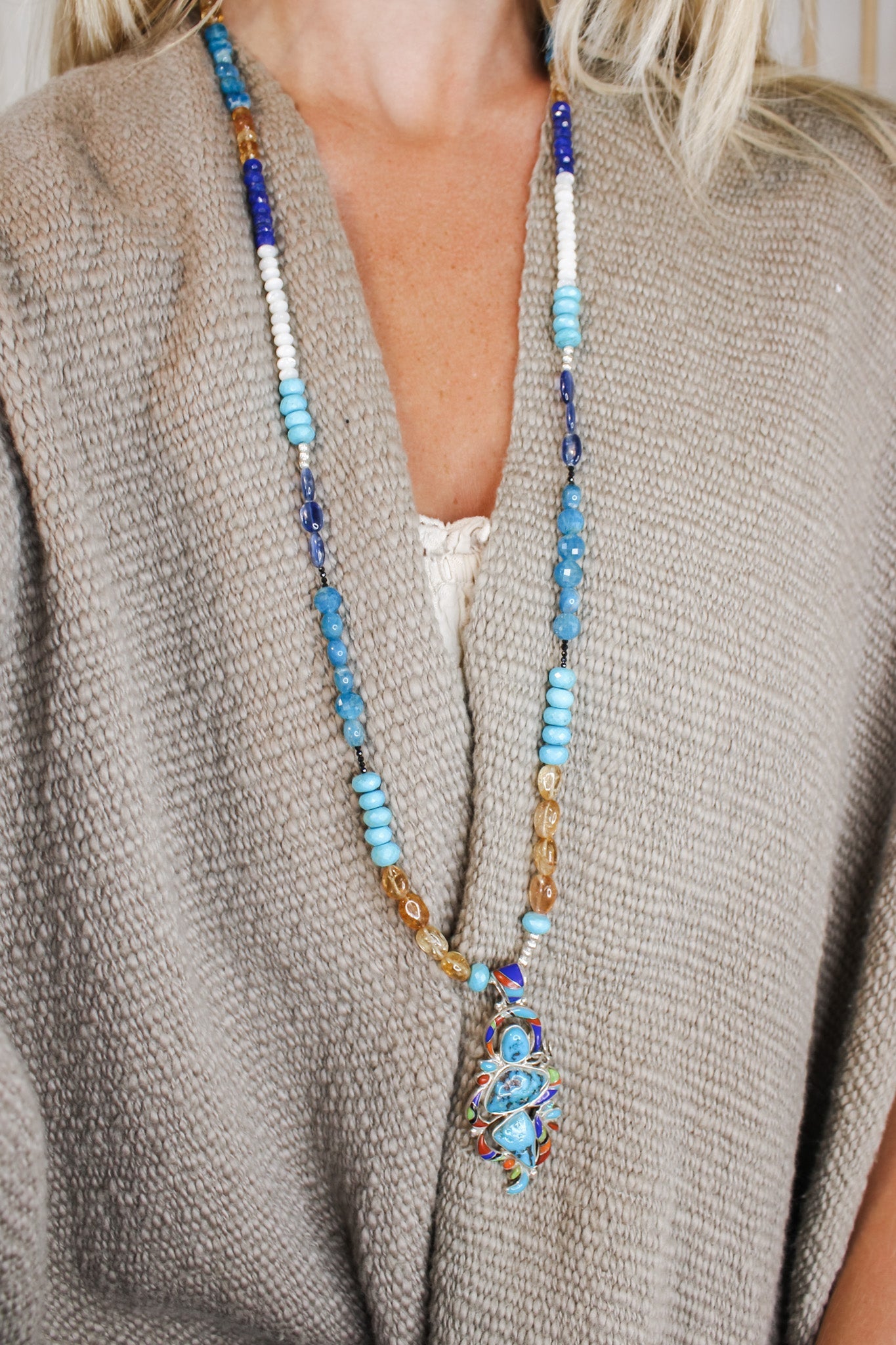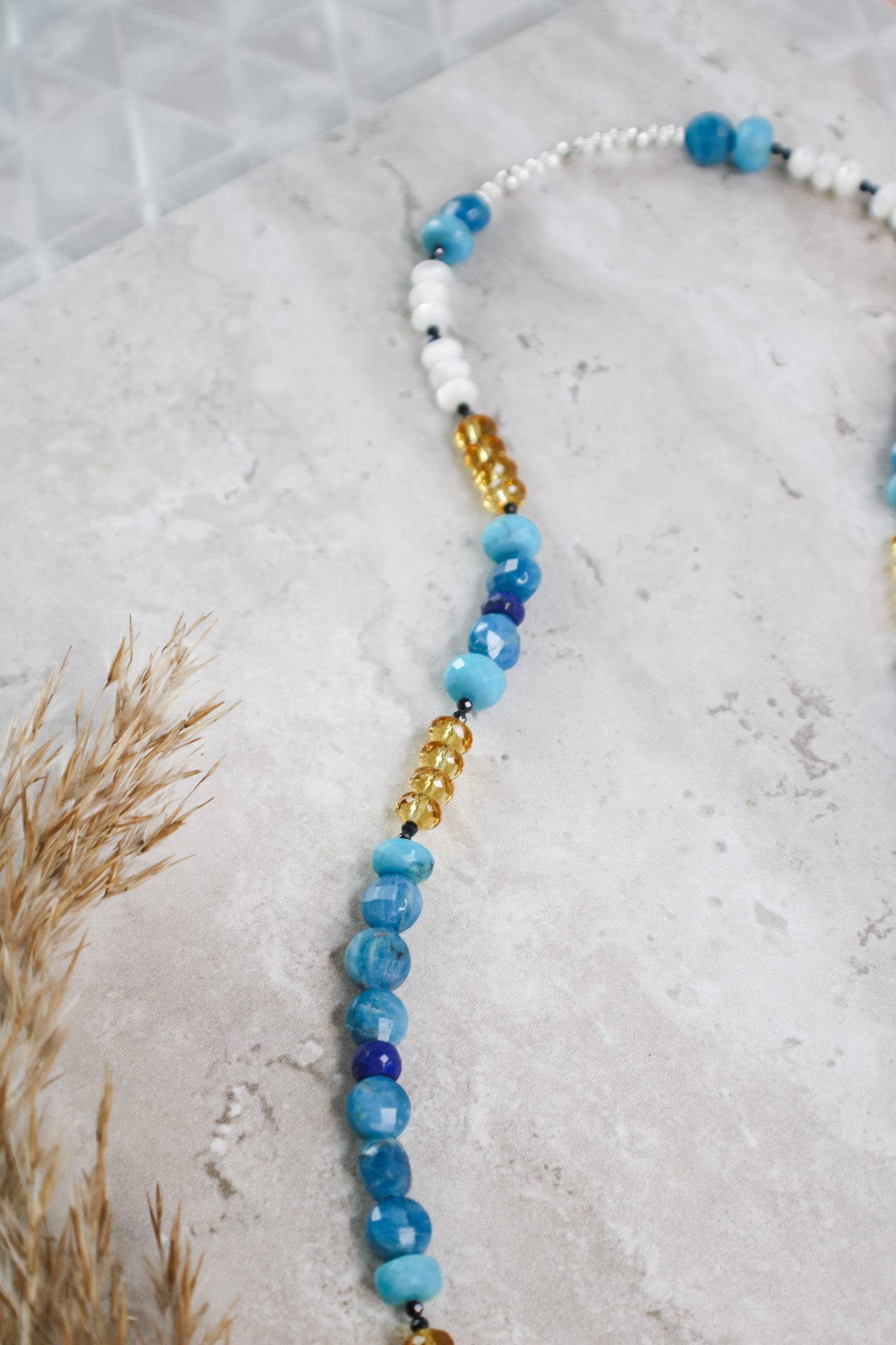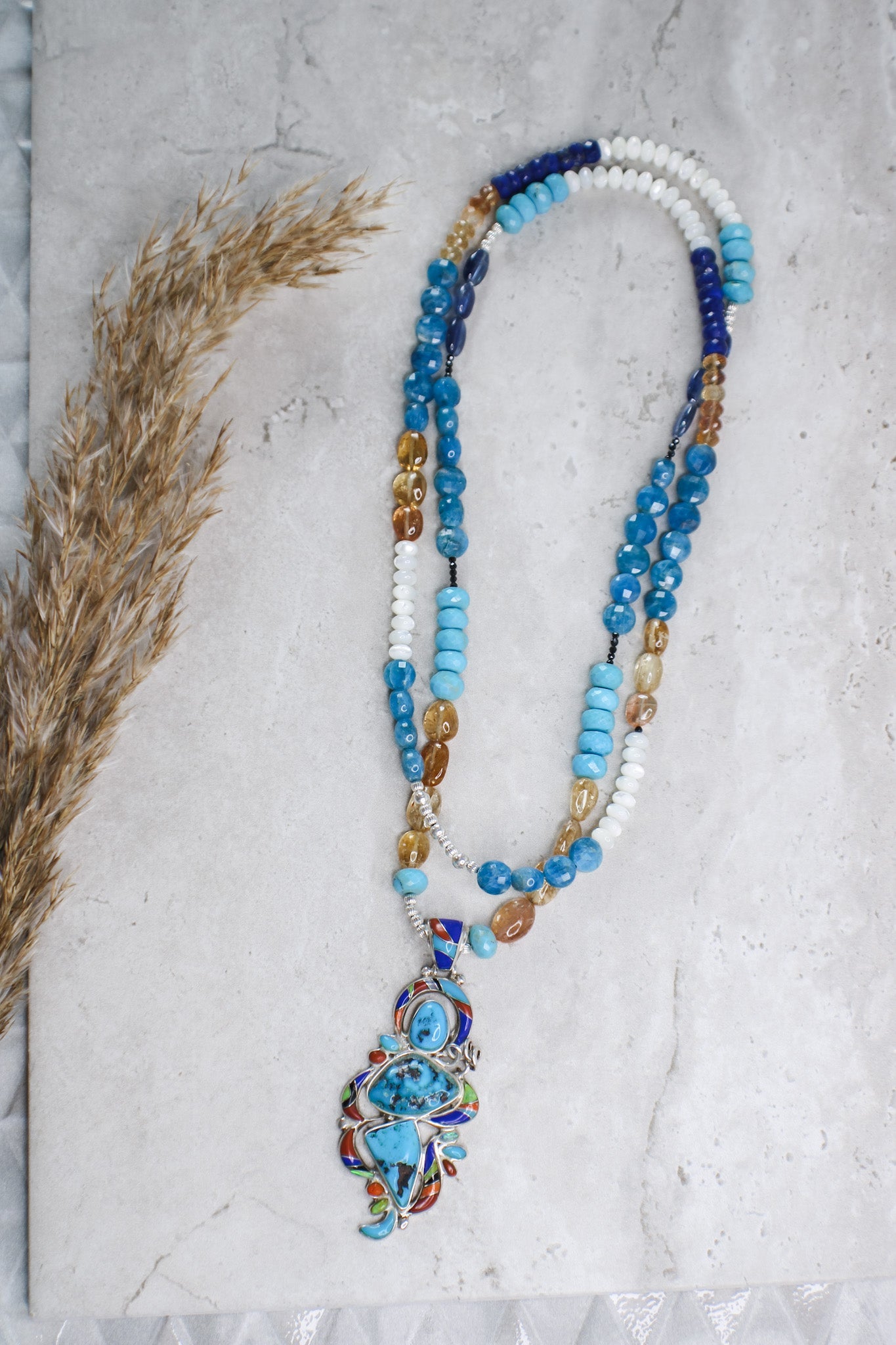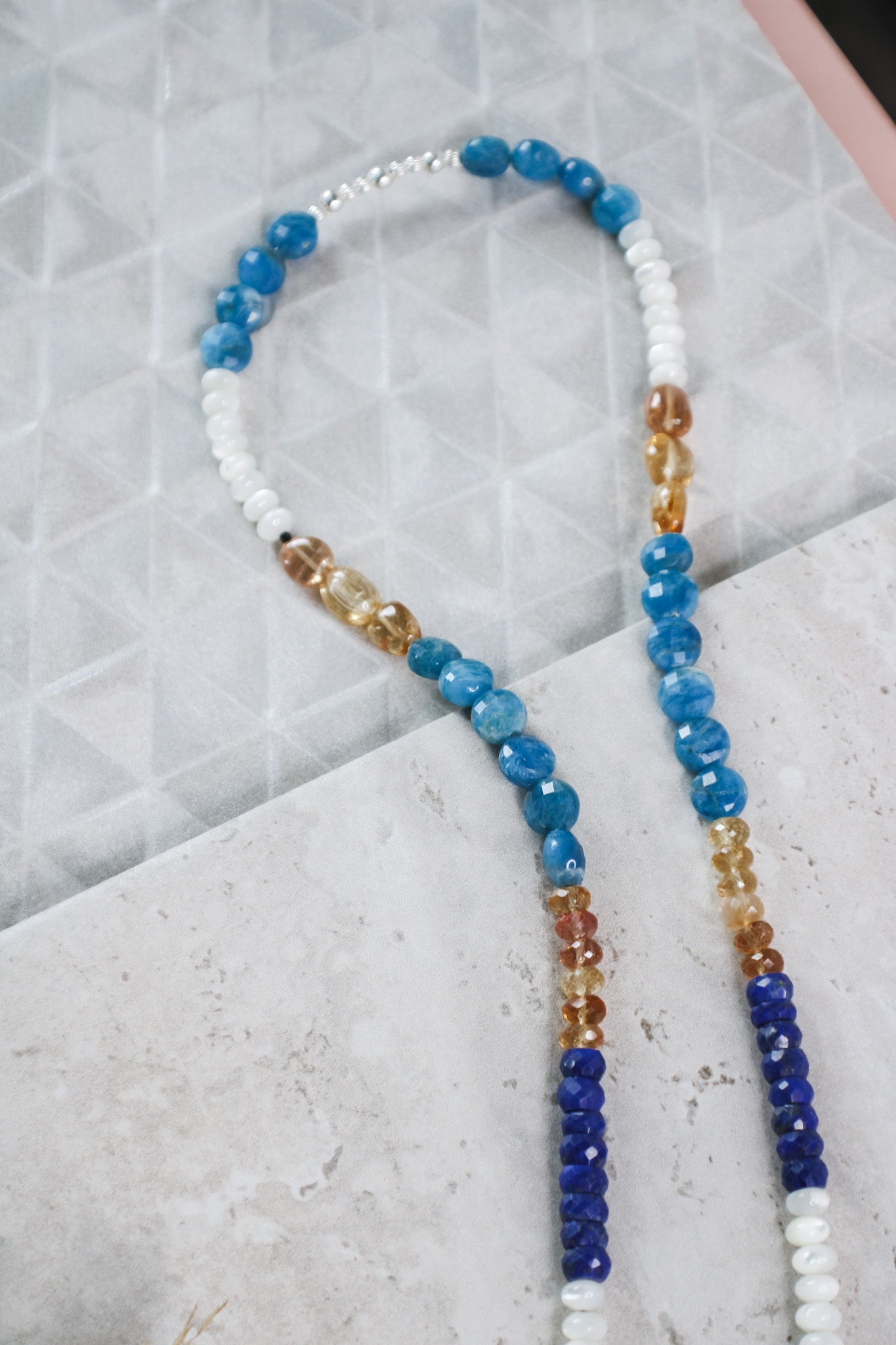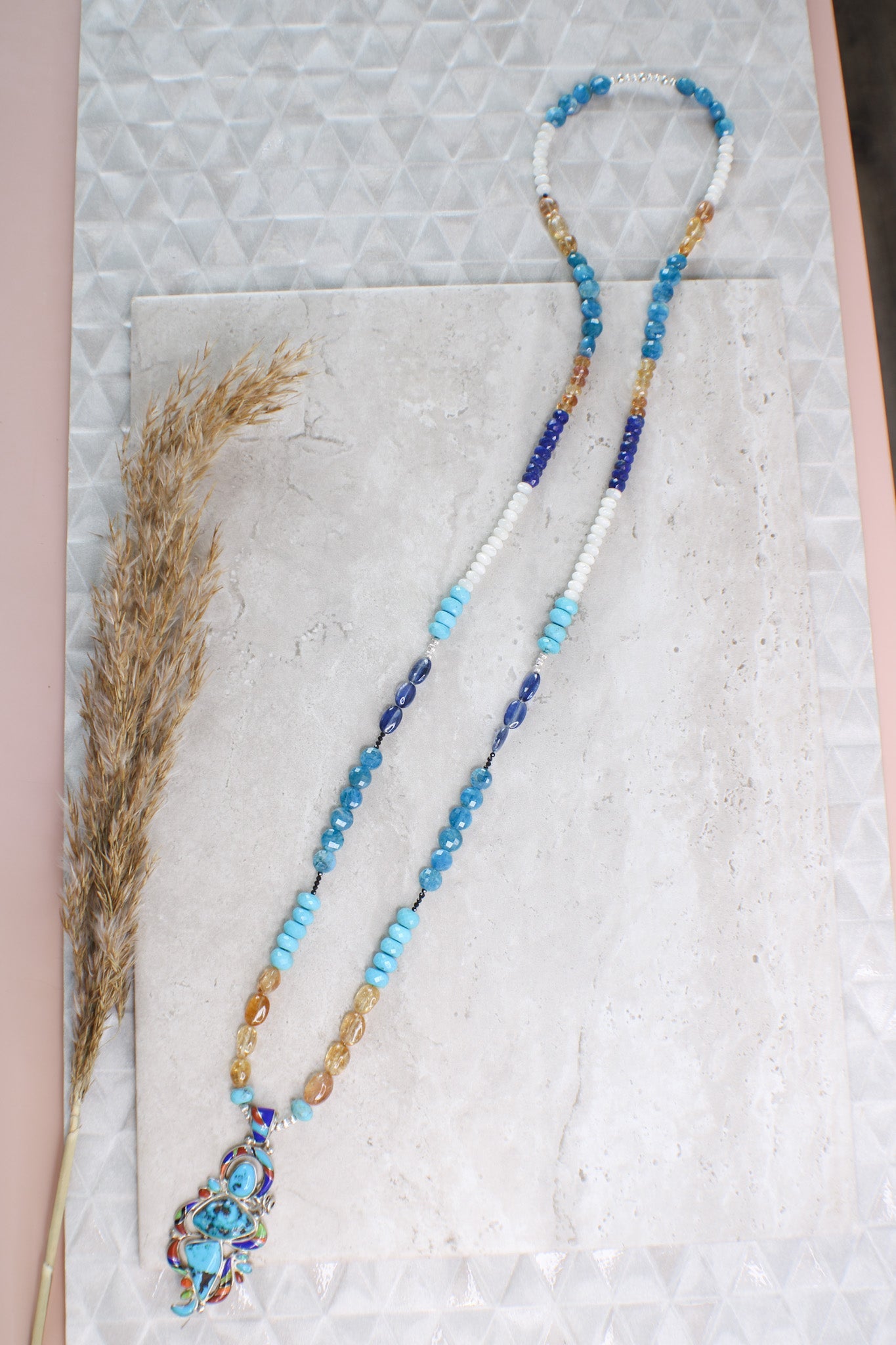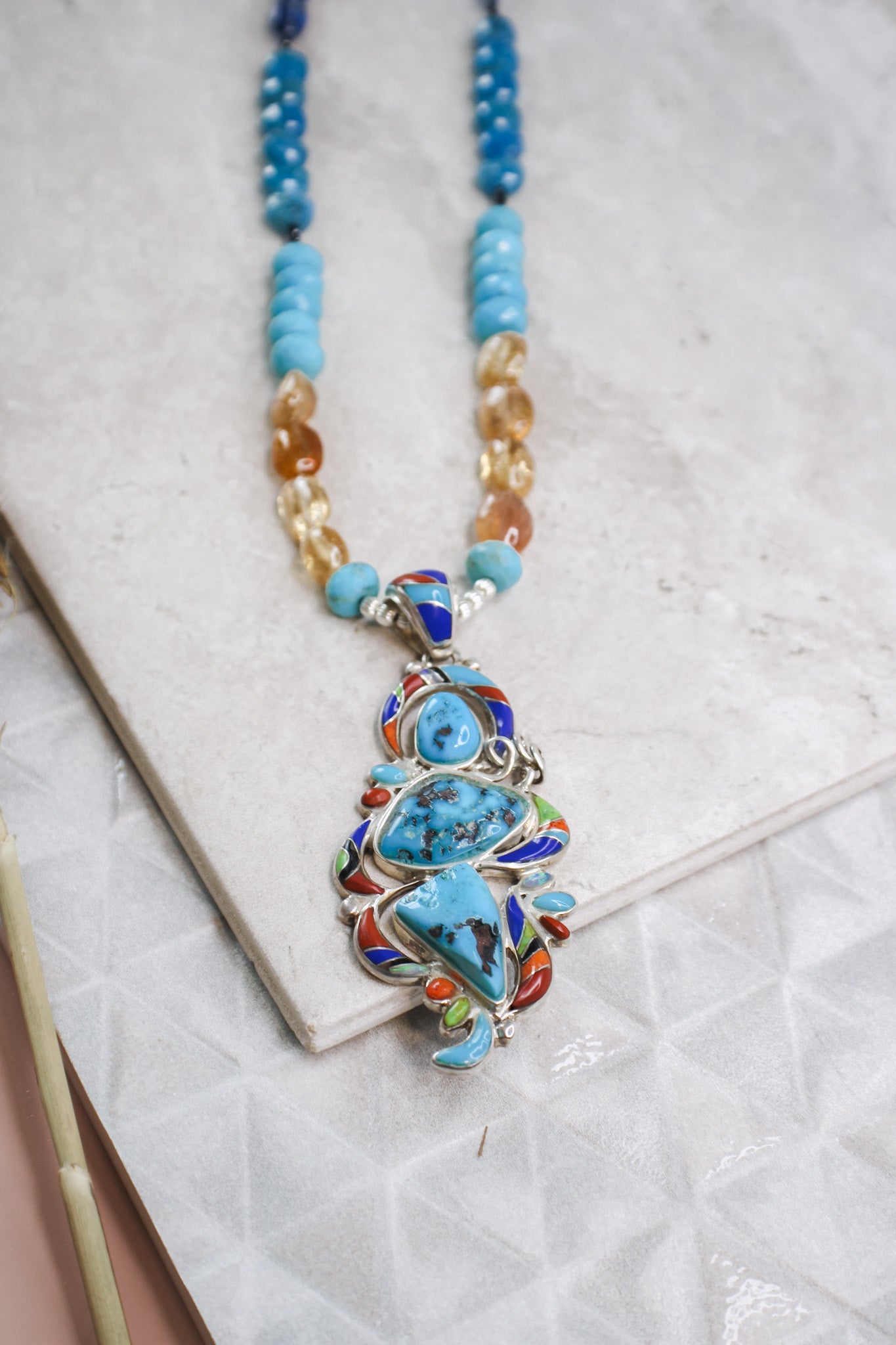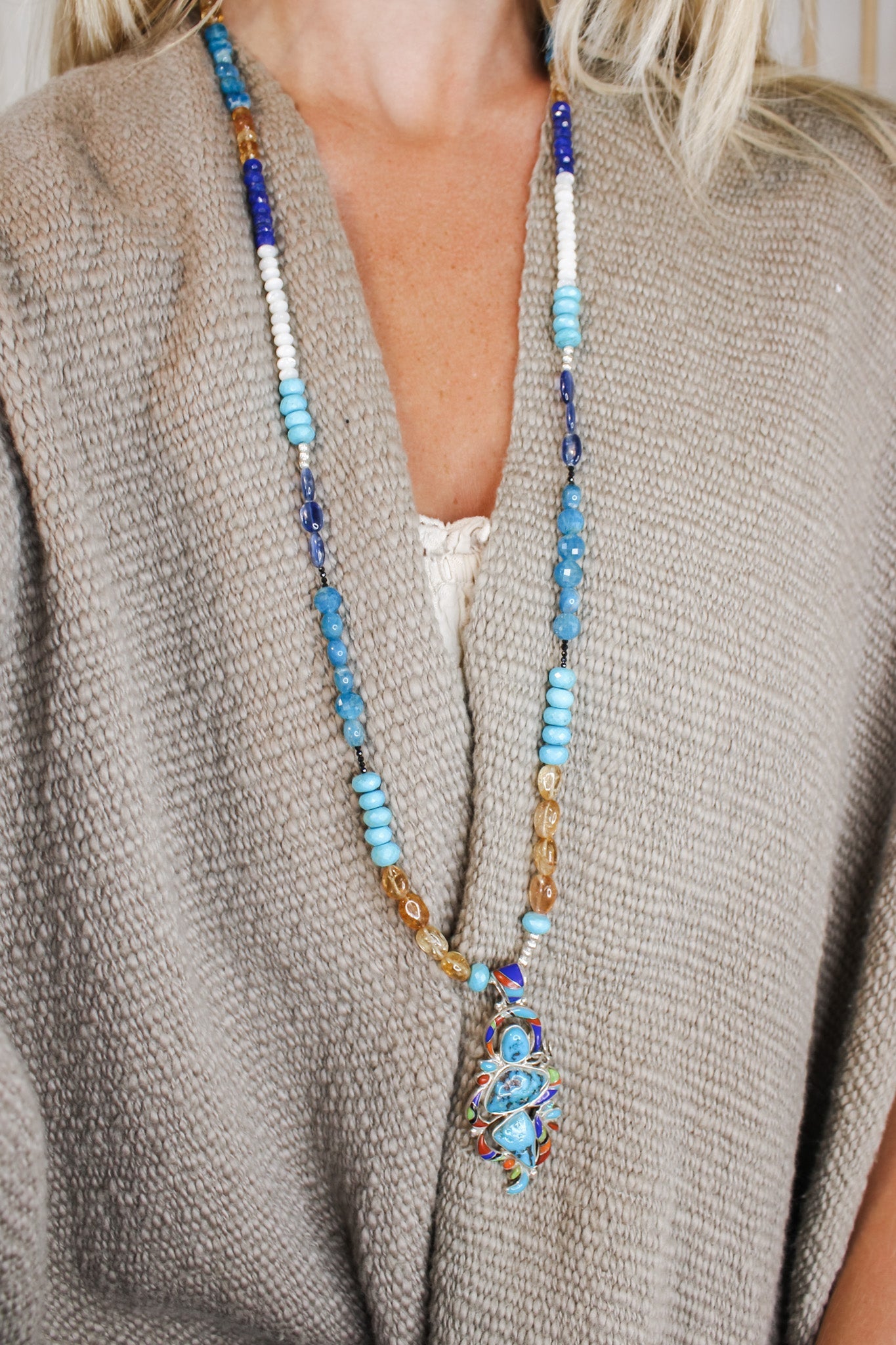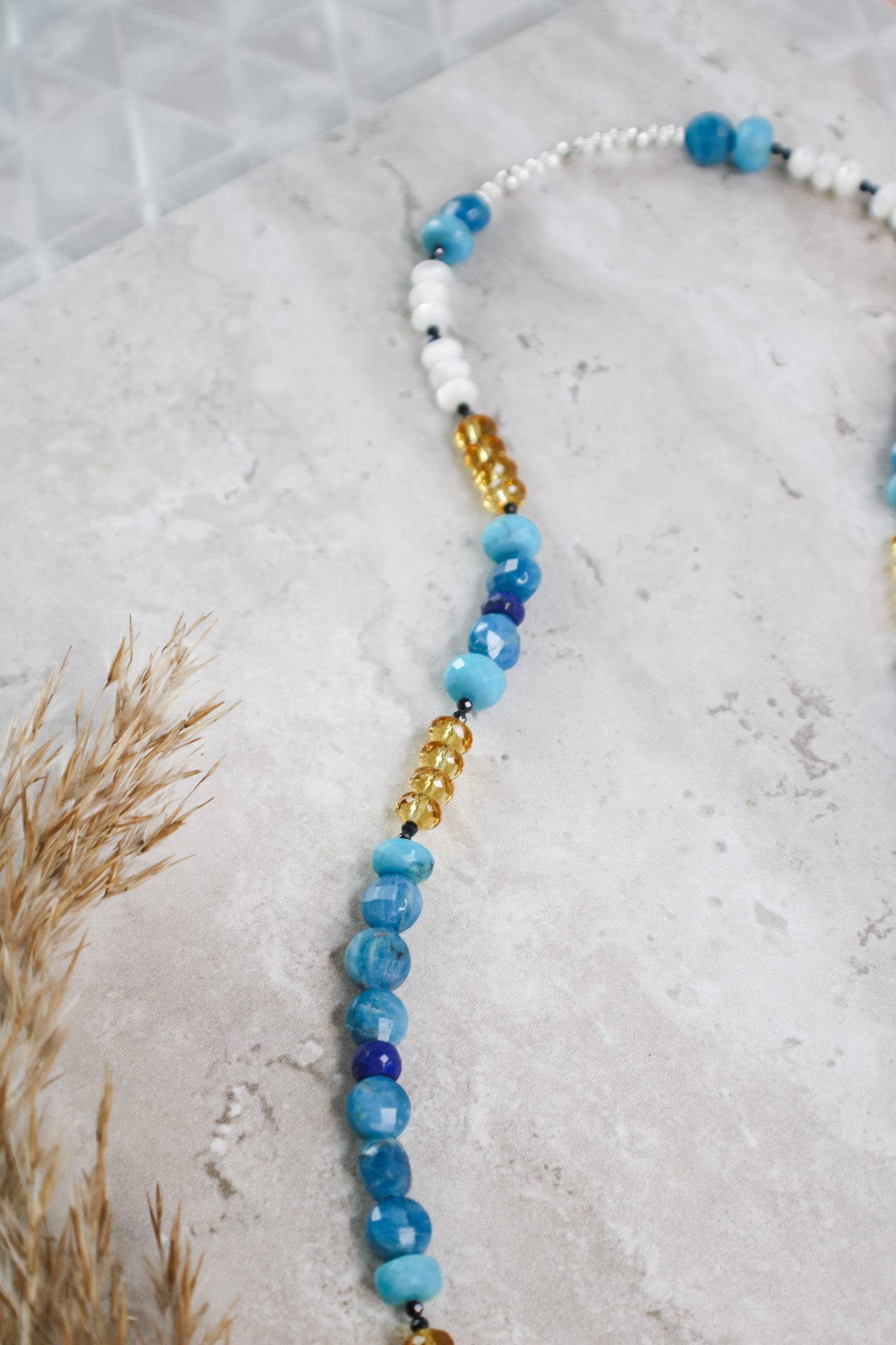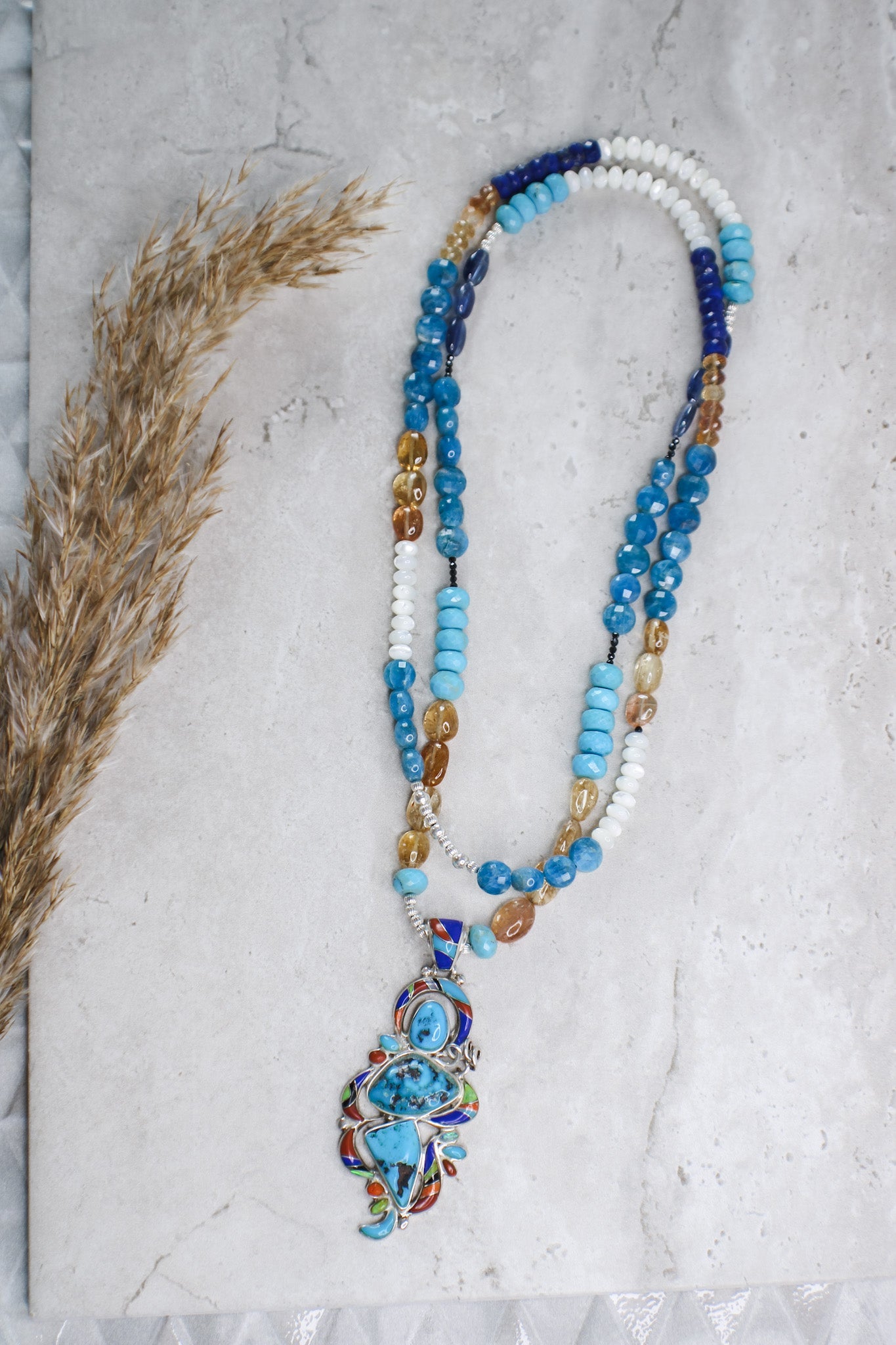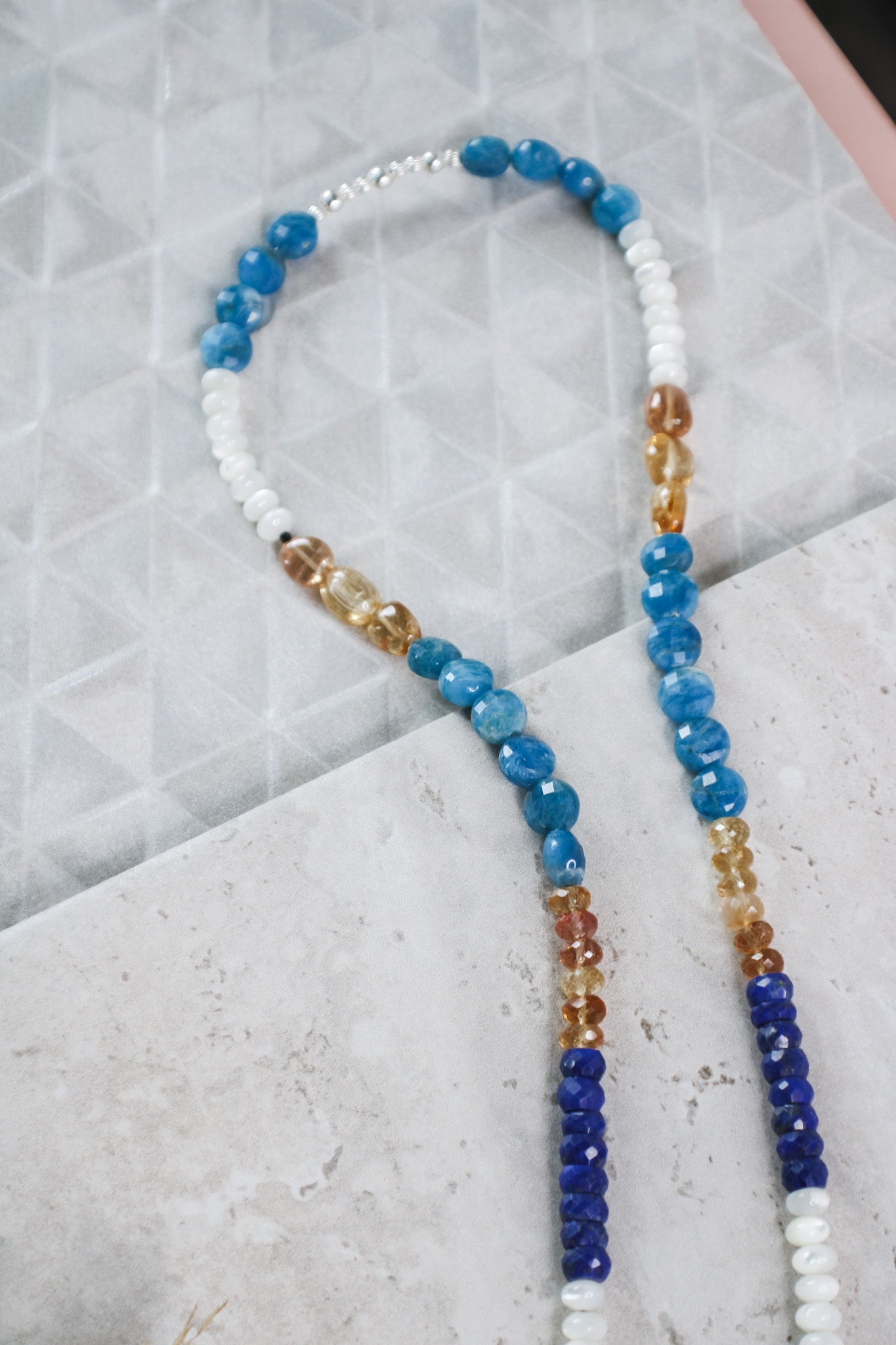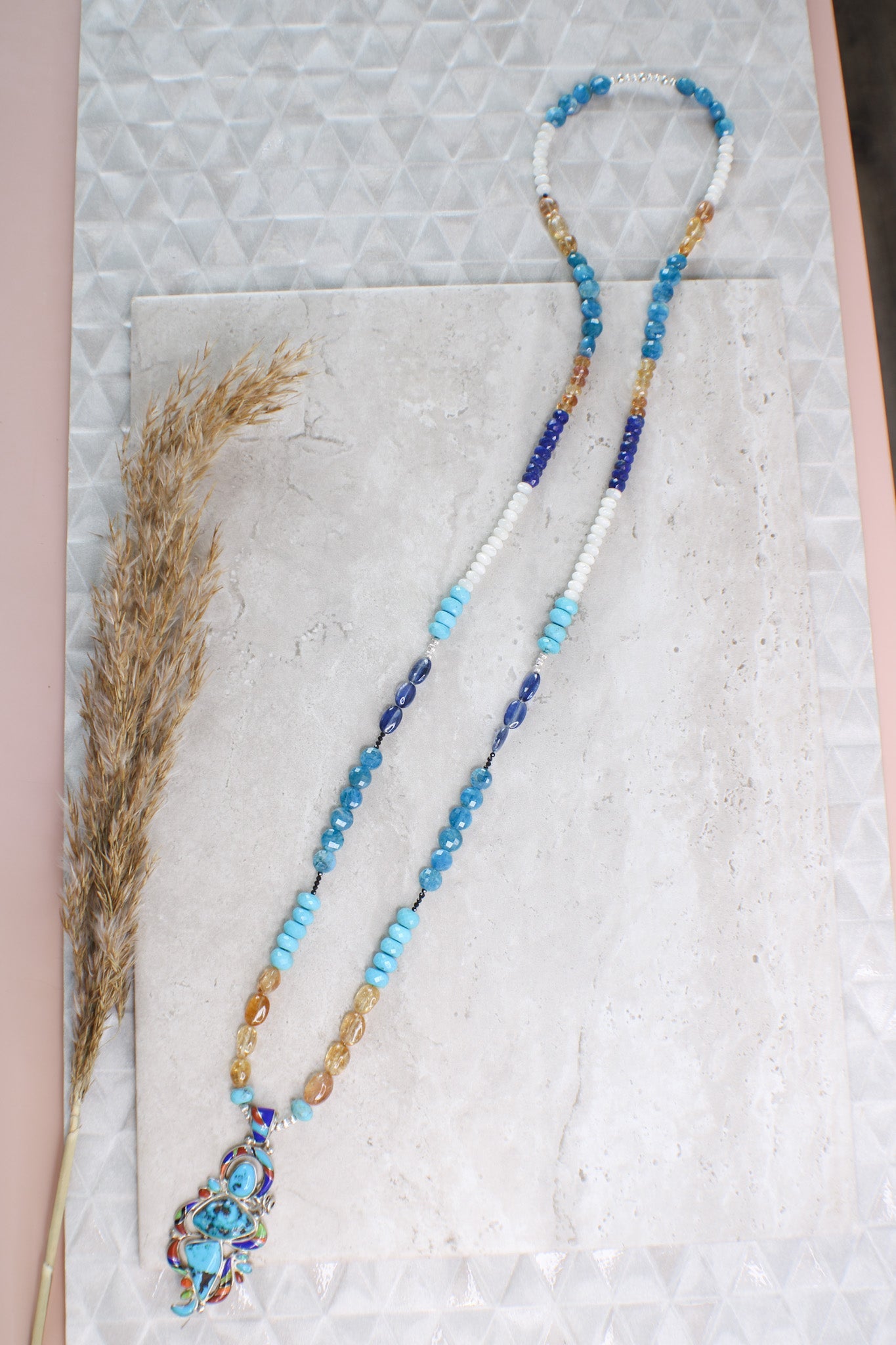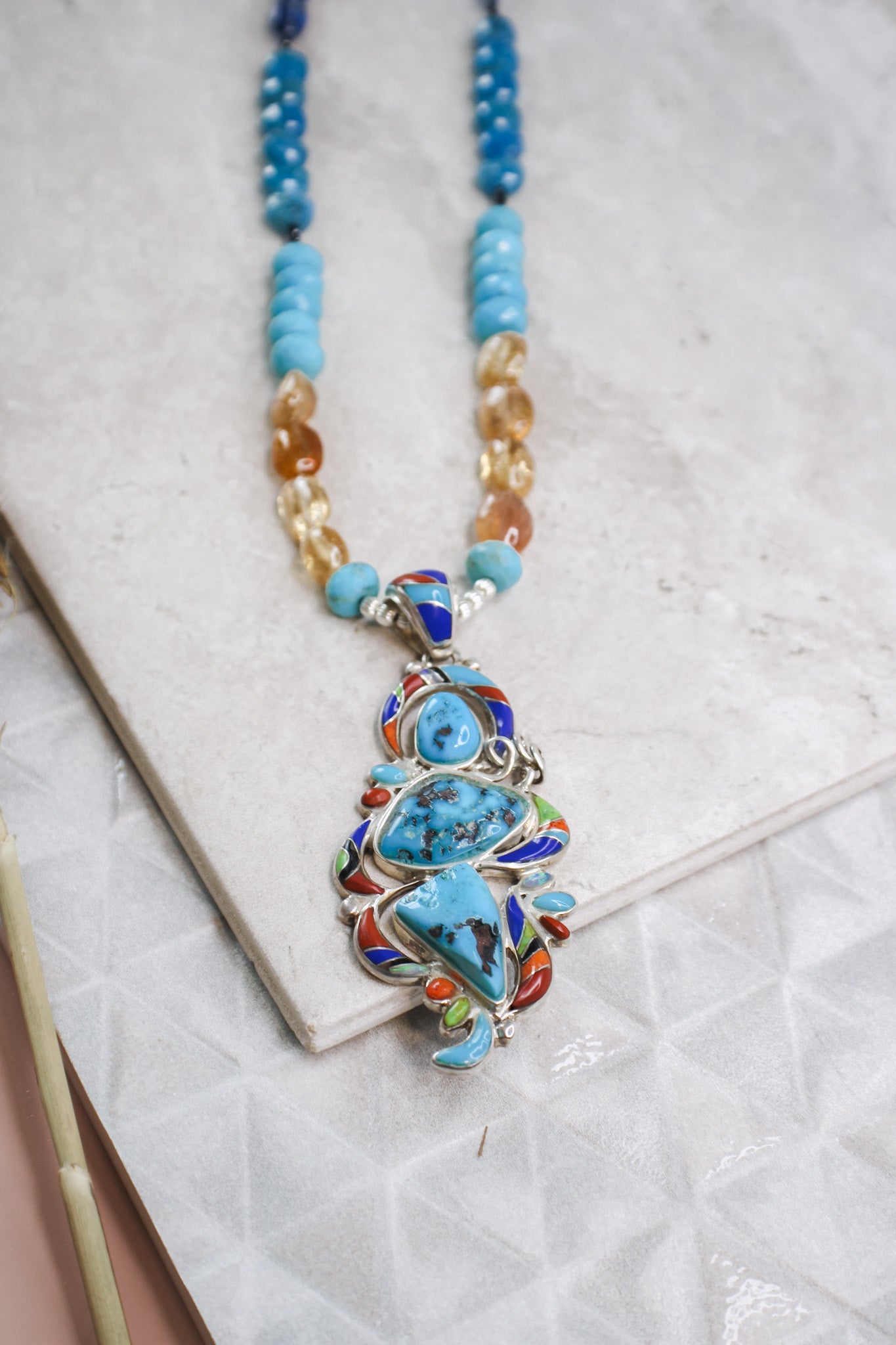 Southwestern Necklace No. 2
This necklace has been designed in collaboration with Ziabird's owner, Lynn Manock and local jewelry artist Debra Pyeatt for the Ziabird Private Label collection. Featuring a one of a kind pendant by Ed Lohman. 
Feel the Western flair in this elegantly designed necklace. Abstract pendant is sterling silver, turquoise, and coral inlay by artist Ed Lohman, strung on an array of vibrant gemstones handpicked by Lynn and Debra Pyeatt. 
Materials: Turquoise, sterling, pearl, chrysocolla, lapis, black spinel, iolite, citrine
Length: 36 inches
Made in Wilmington, NC