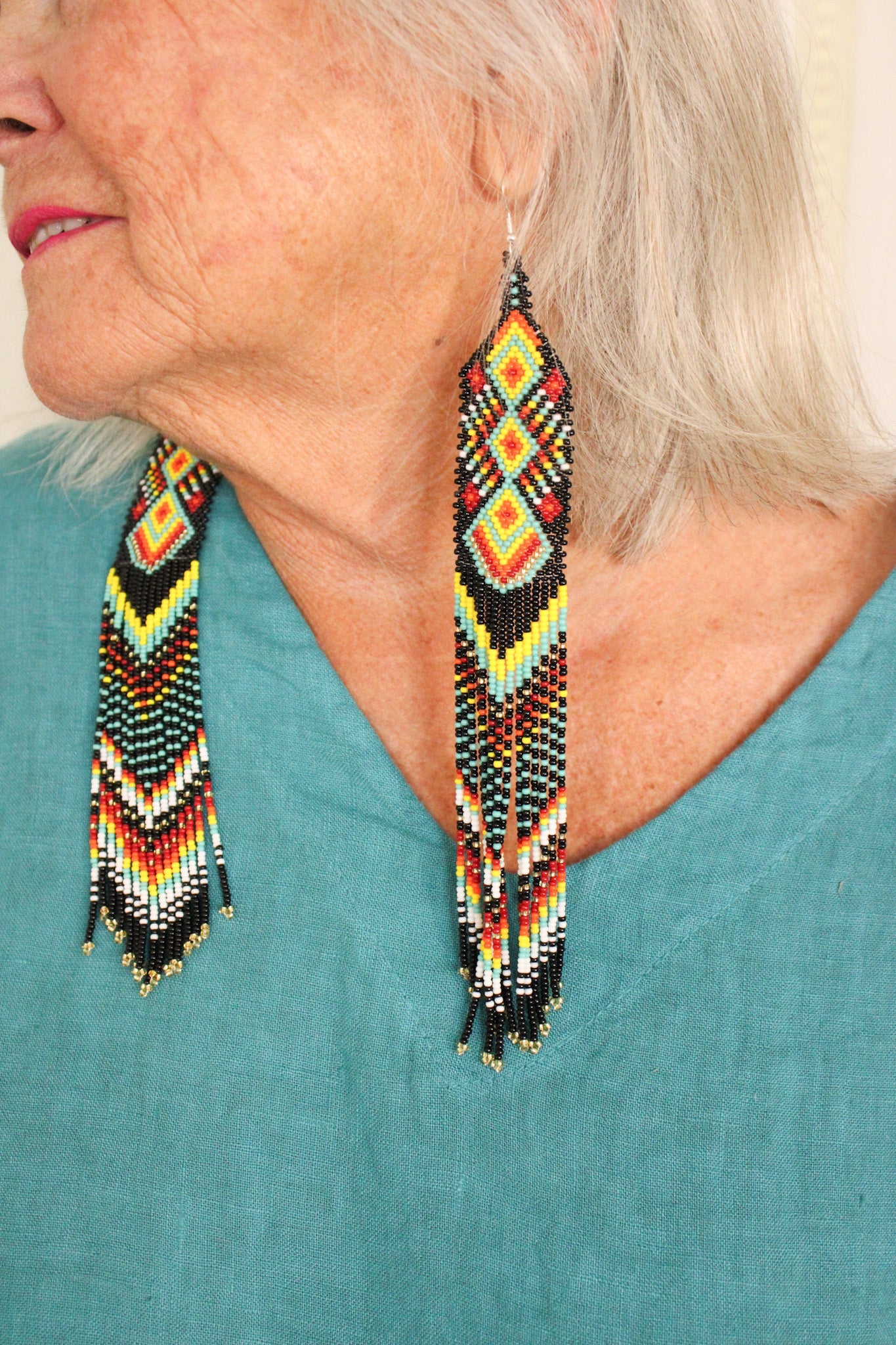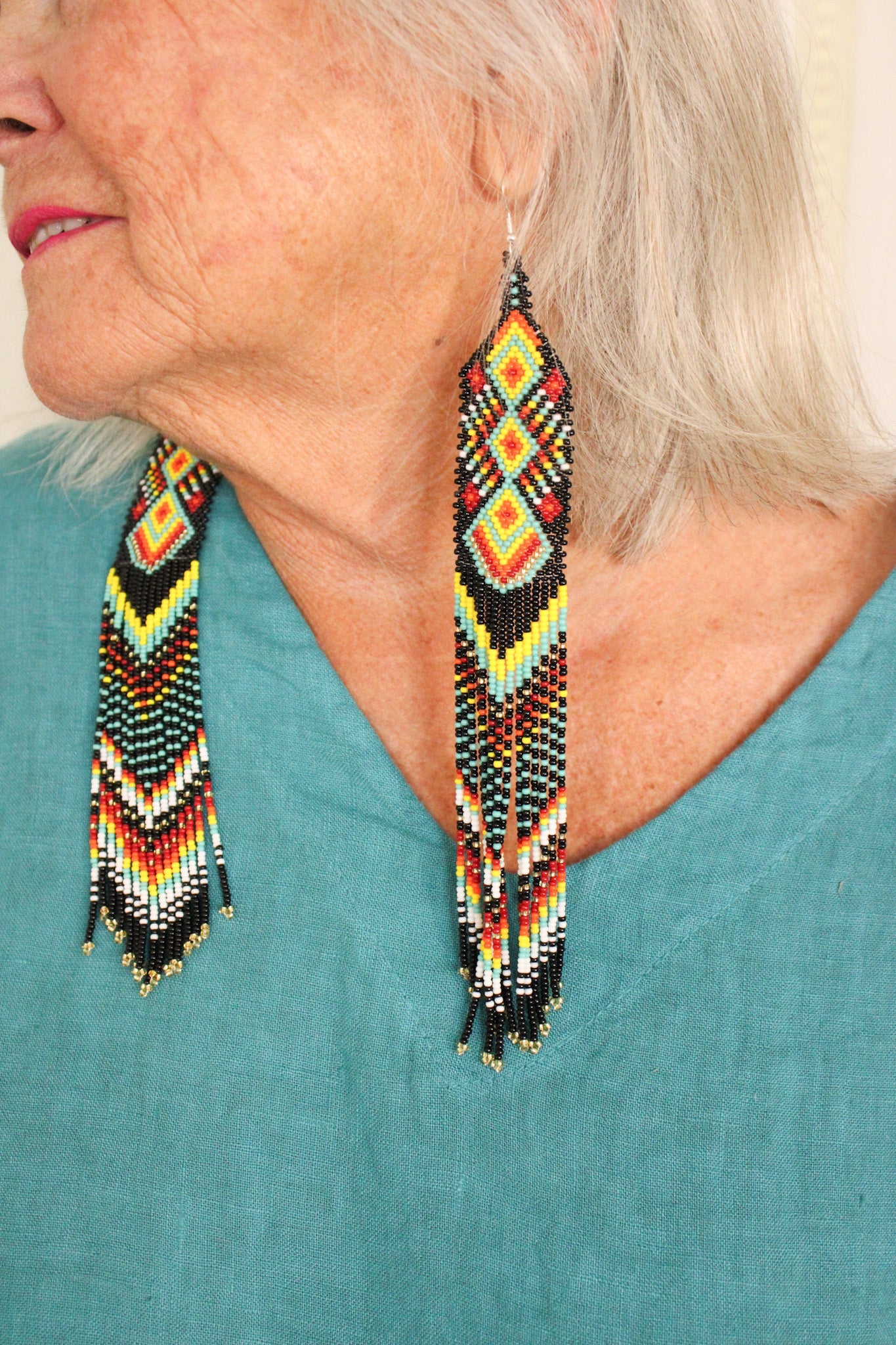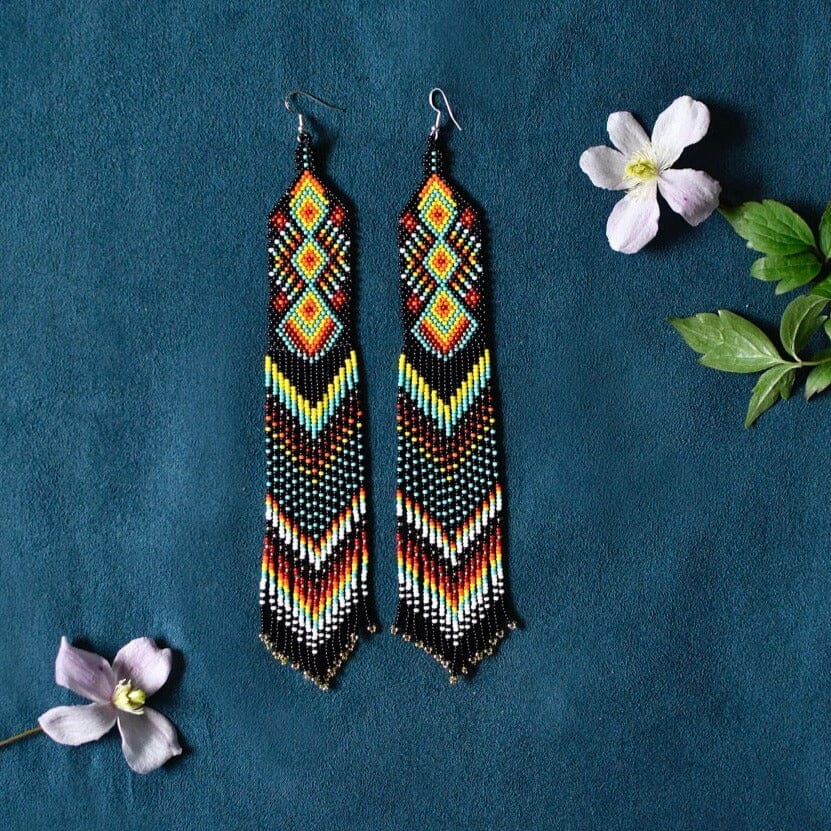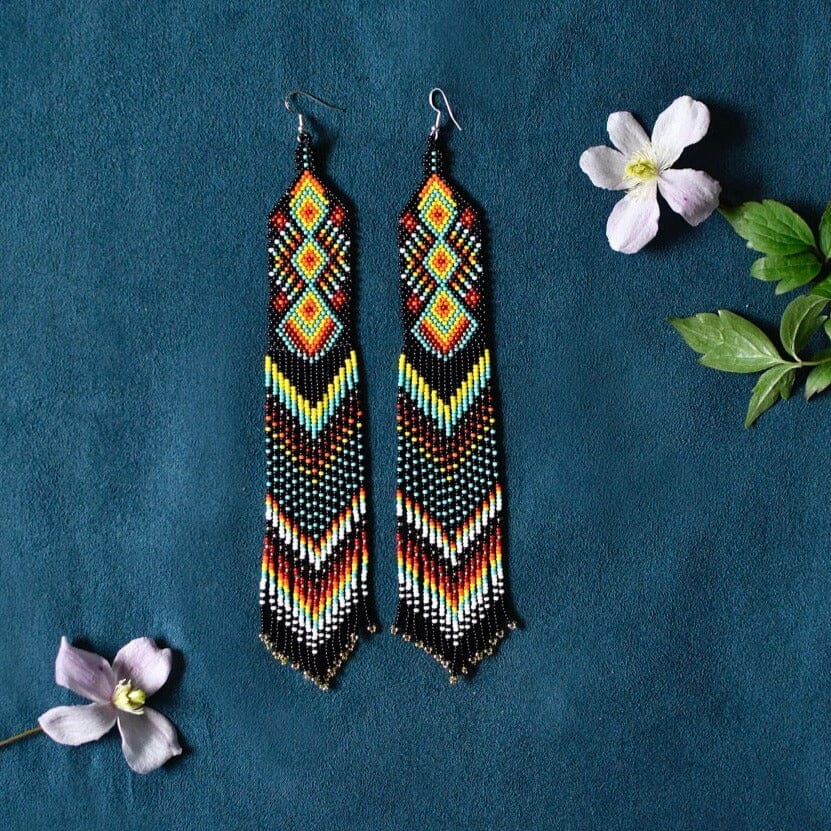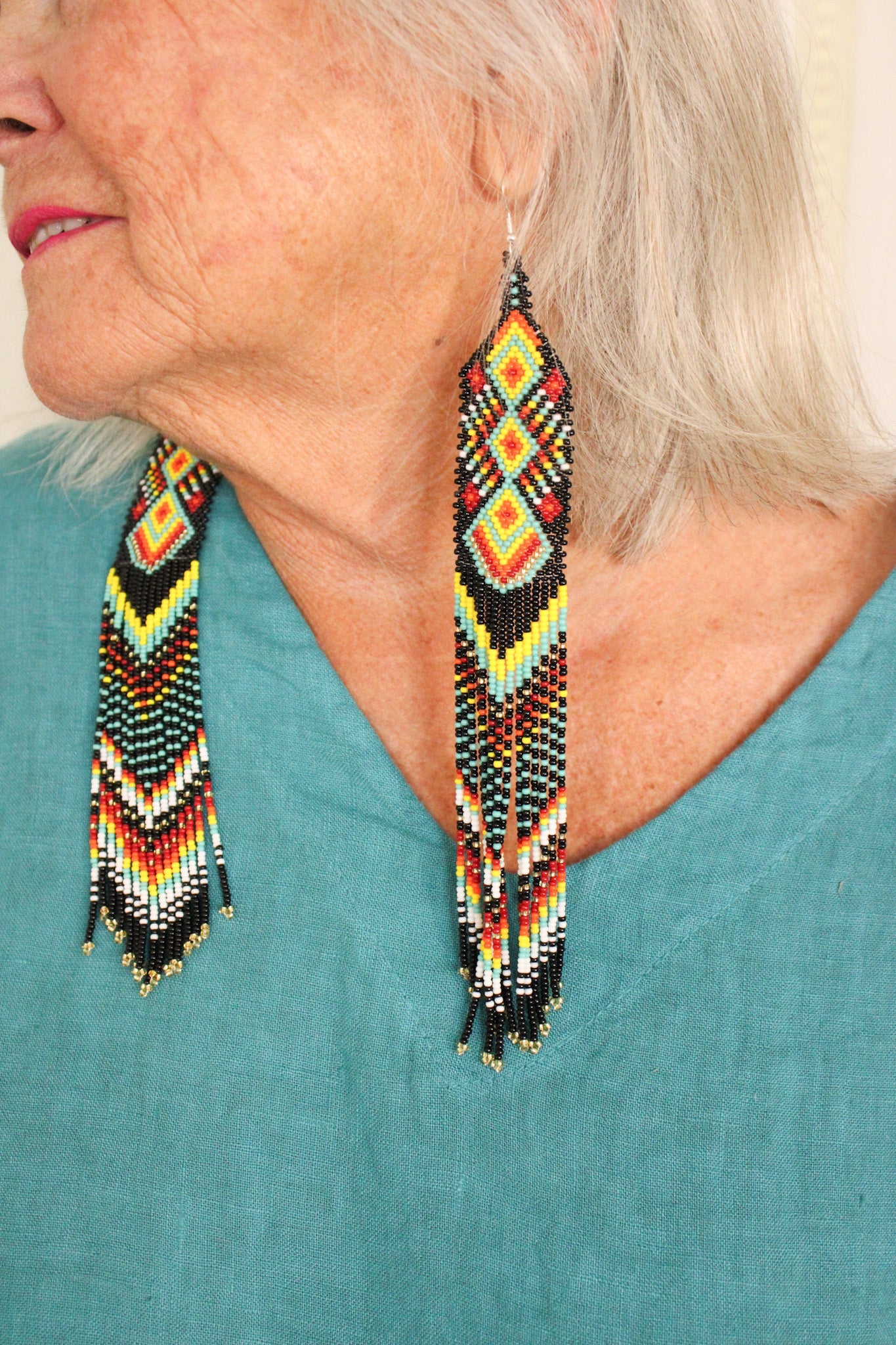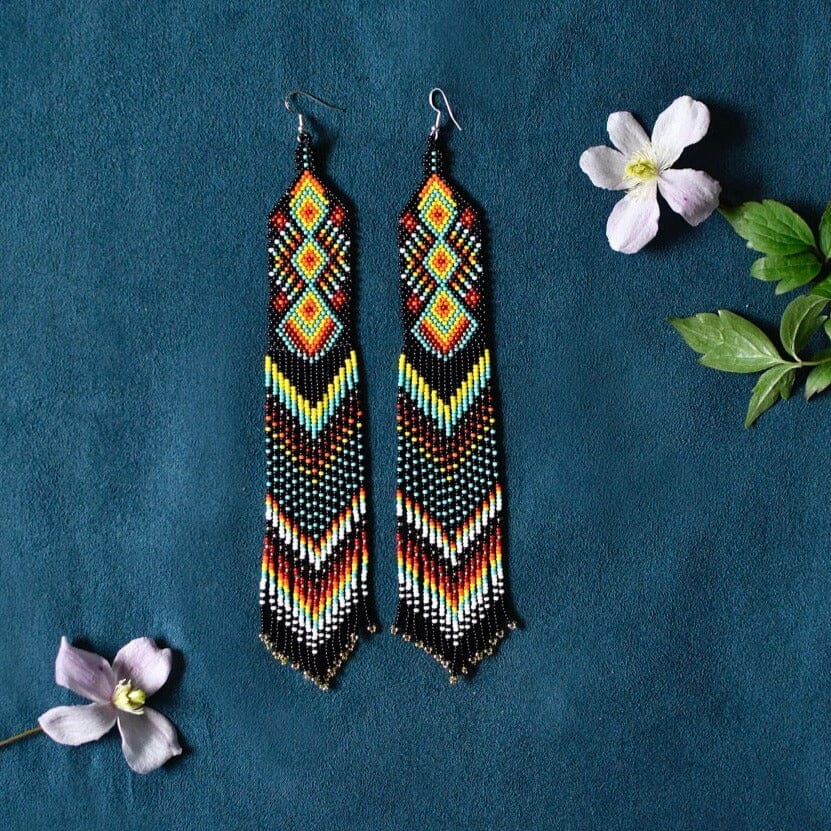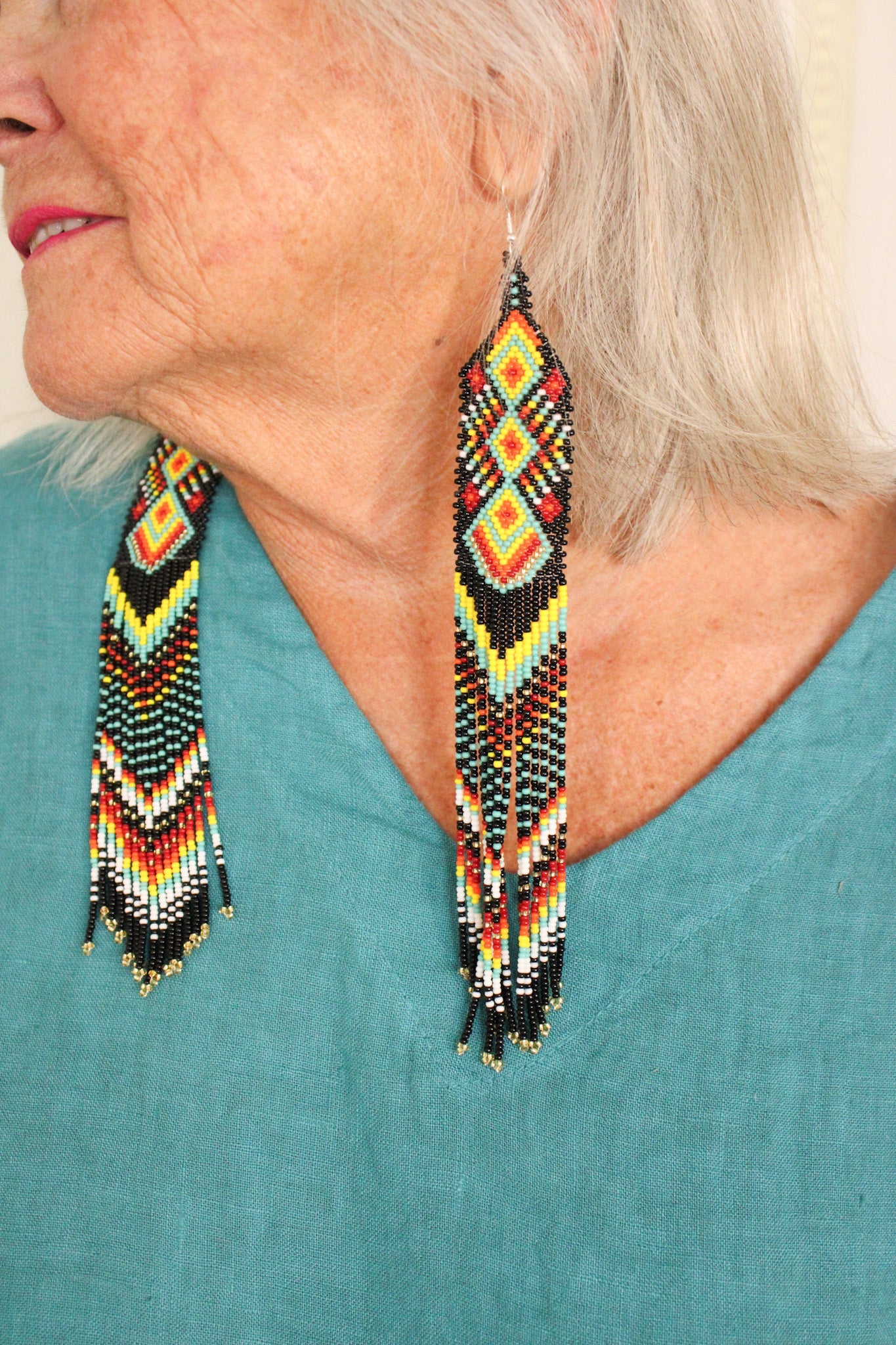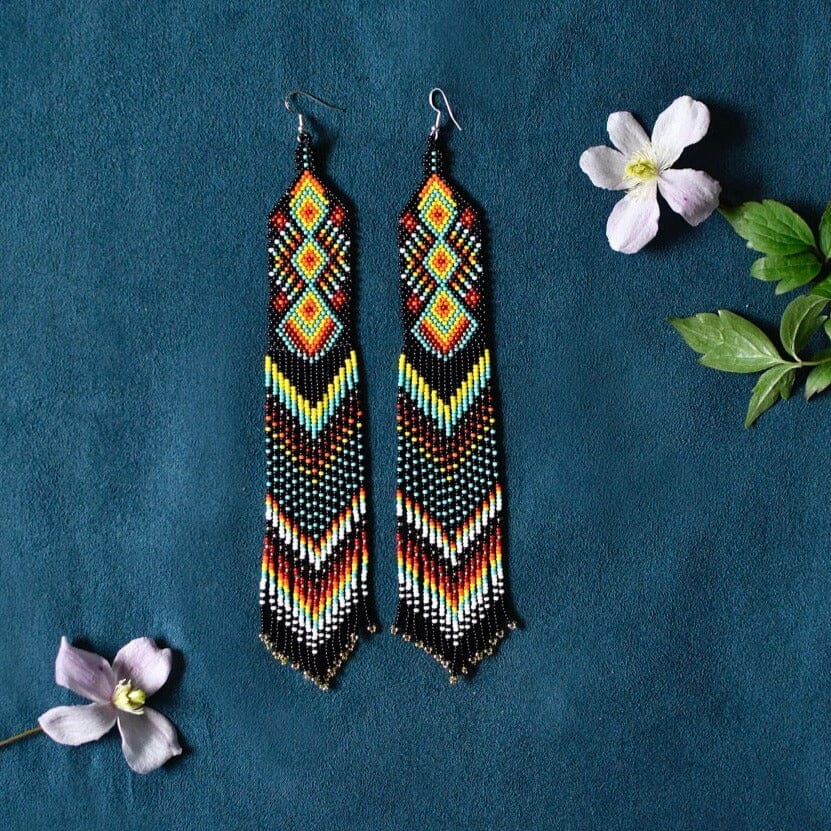 Solar Eclipse Earrings
These earrings are inspired by the cosmic dance of light and shadow, the solar eclipse. The deep black and vibrant celestial hues of starlight and sun-fire are woven together to create a unique and mesmerizing piece of jewelry. Be transported by your wonder and glimpse the beauty of this universal alignment. A hushed silence, and the world suspended for a moment. Wear the sun's crown!
Materials: Seed beads, beading thread, sterling silver ear wires
Measurements: 9 inch length, these are statement makers without the heavy weight.
All of Mother Sierras pieces are genuinely and sustainably handmade by Wixárika & Otomí families in Mexico & Maya families in Guatemala.