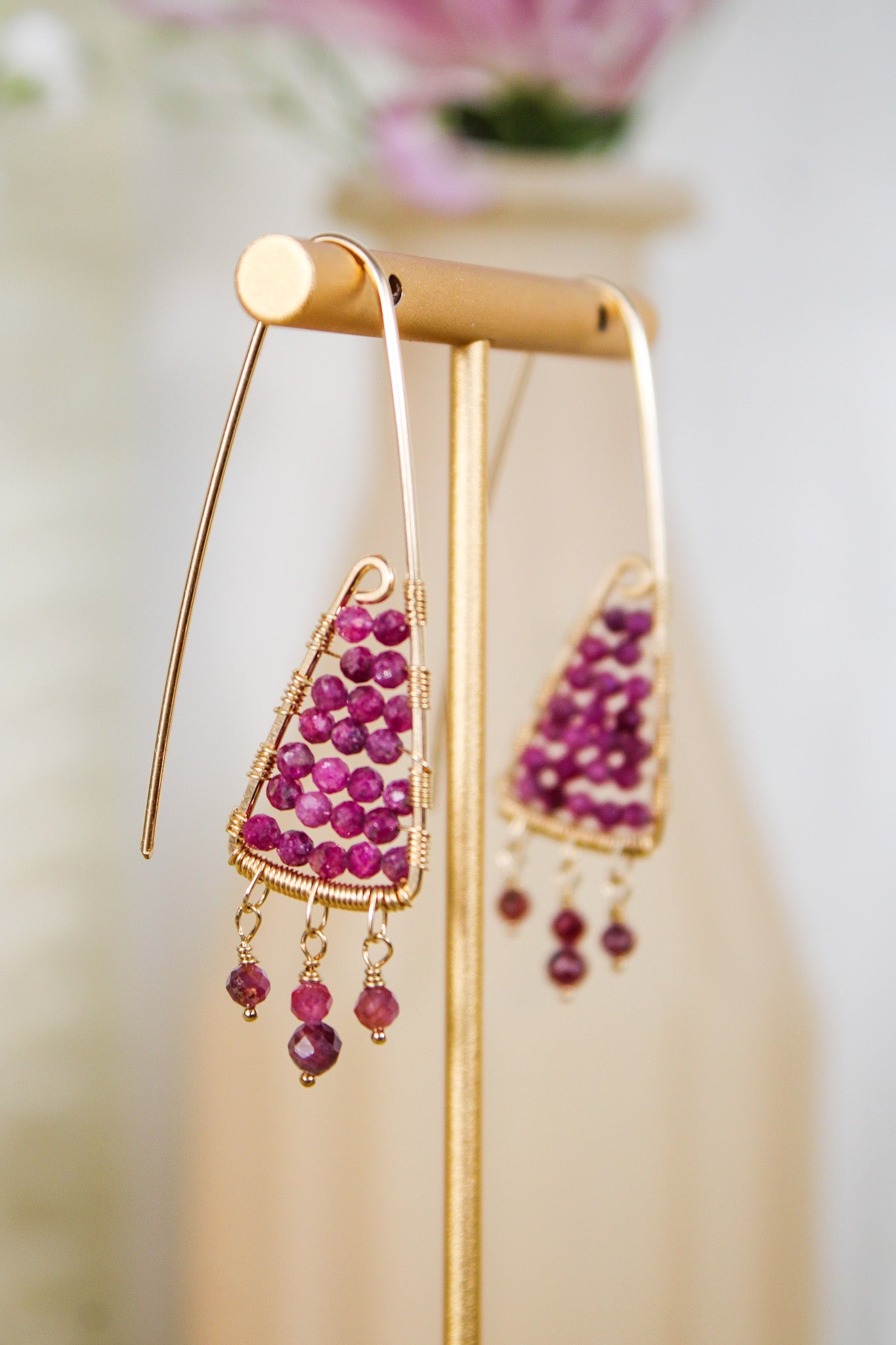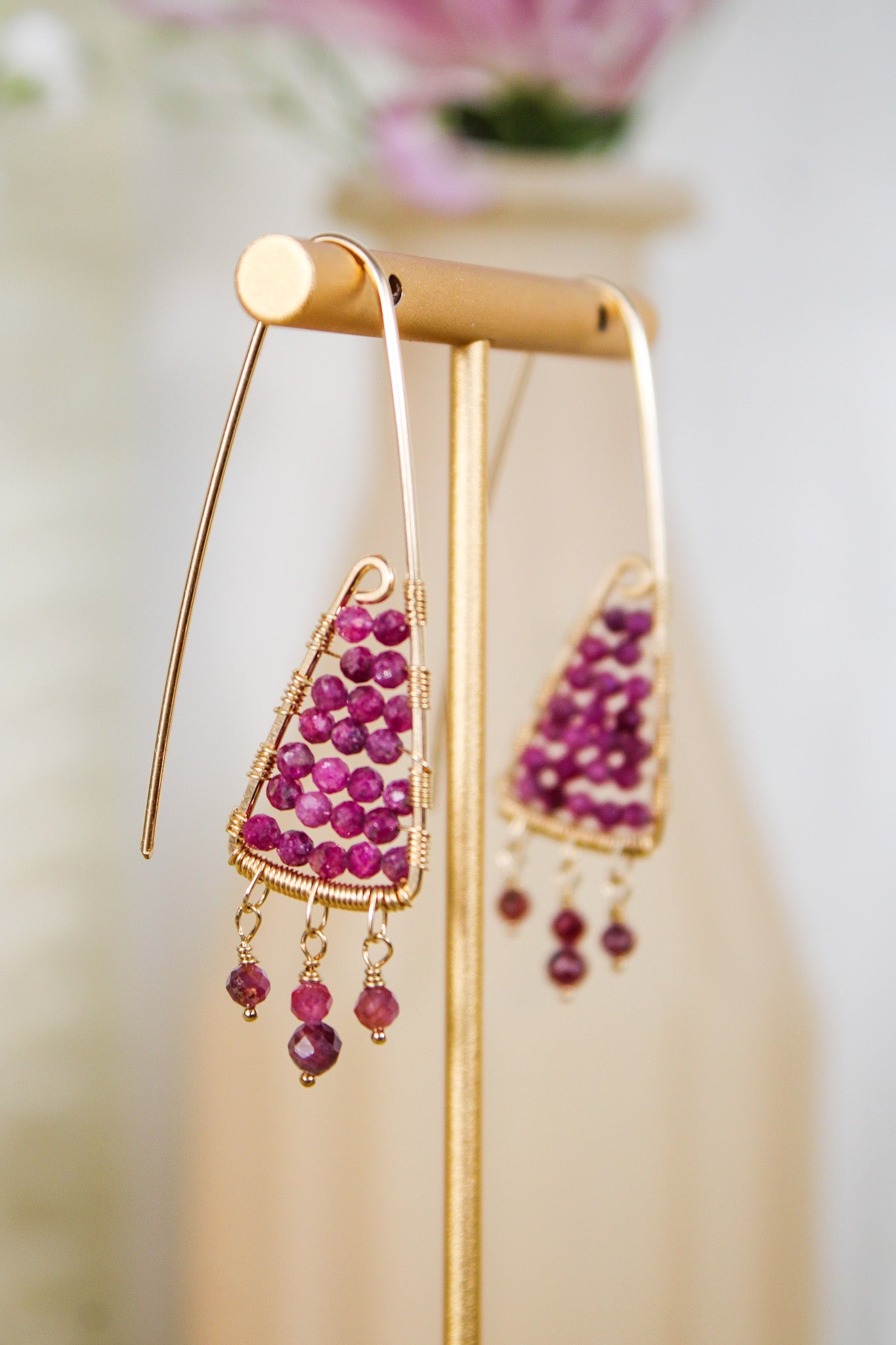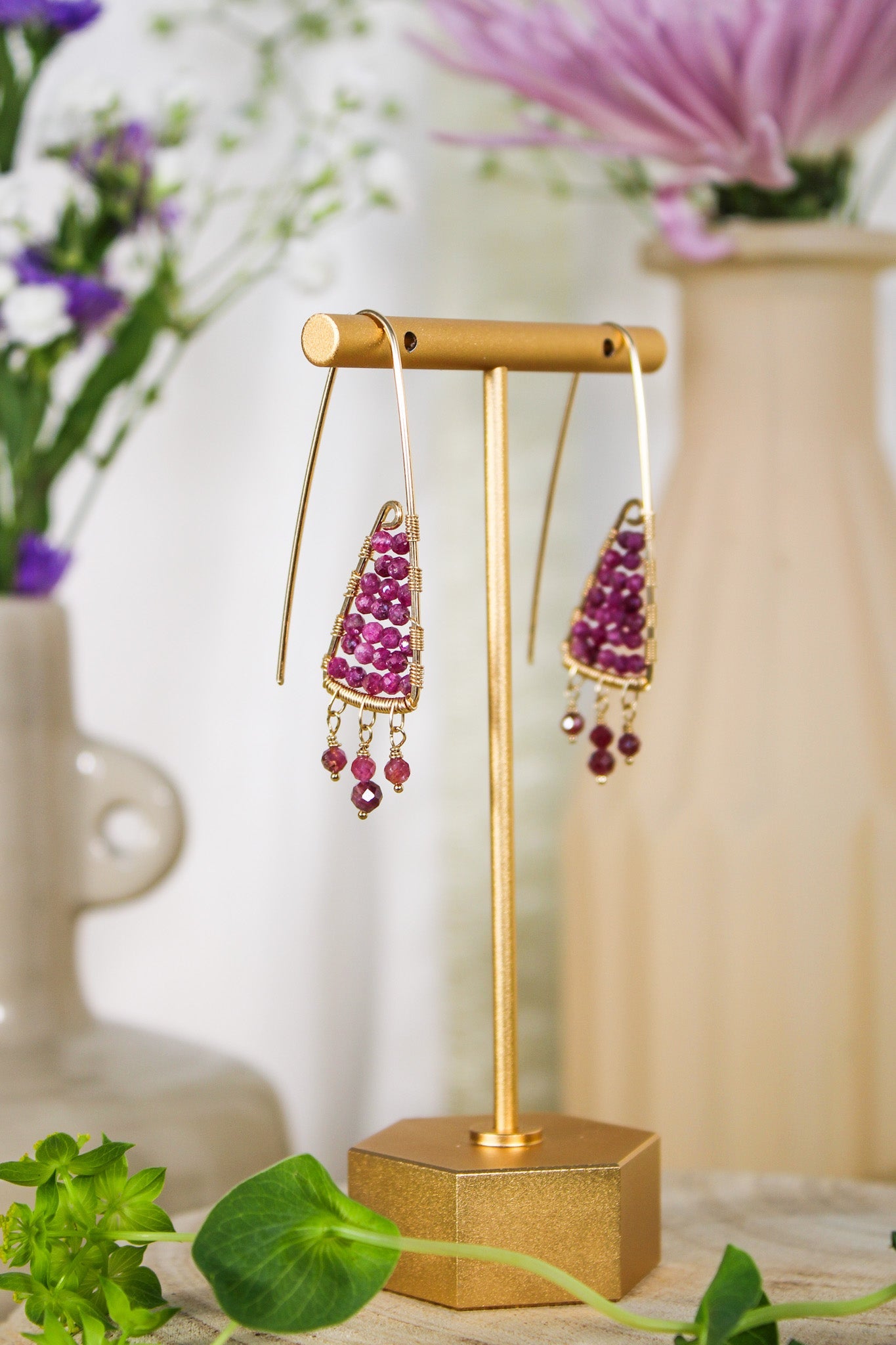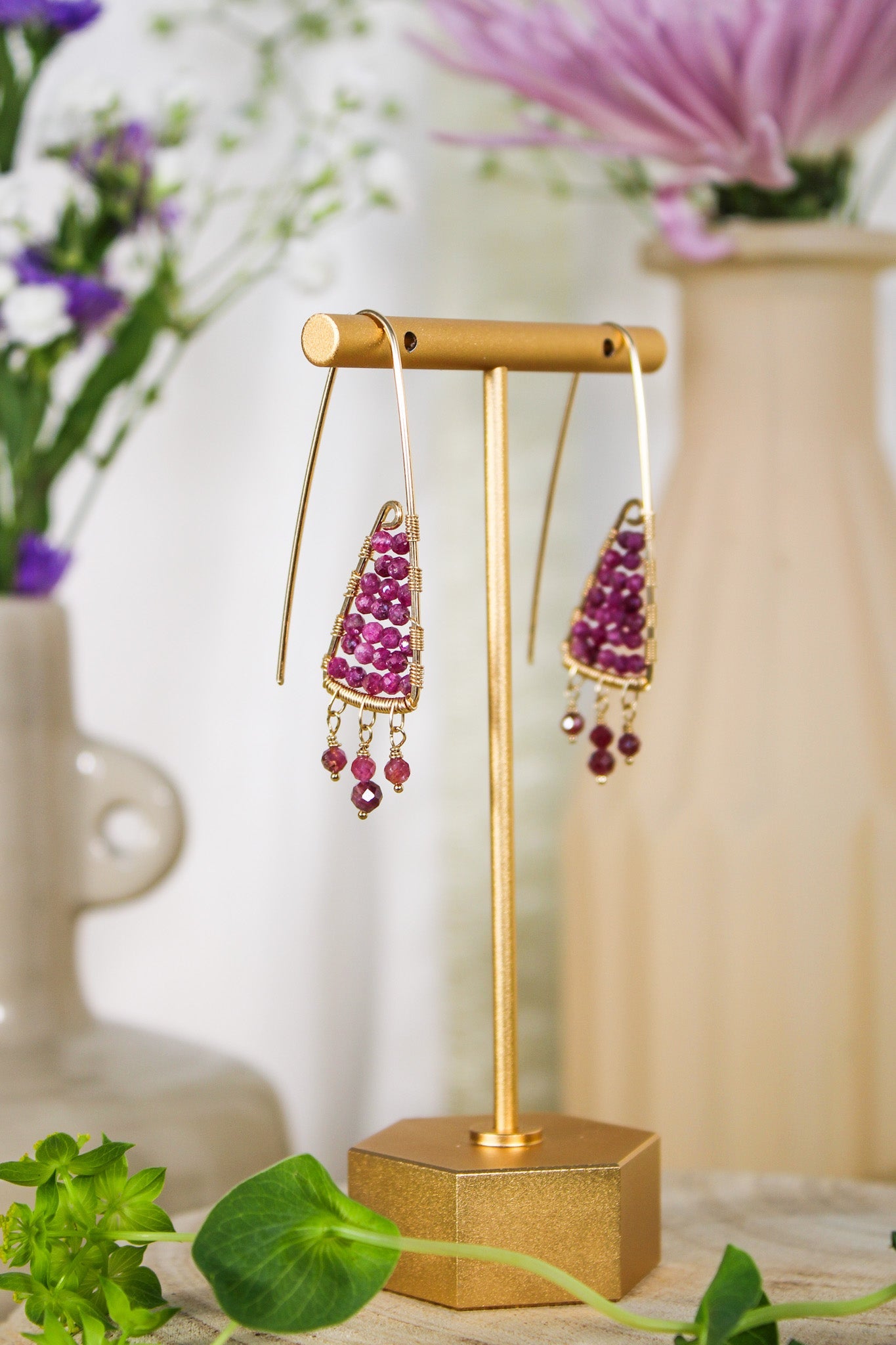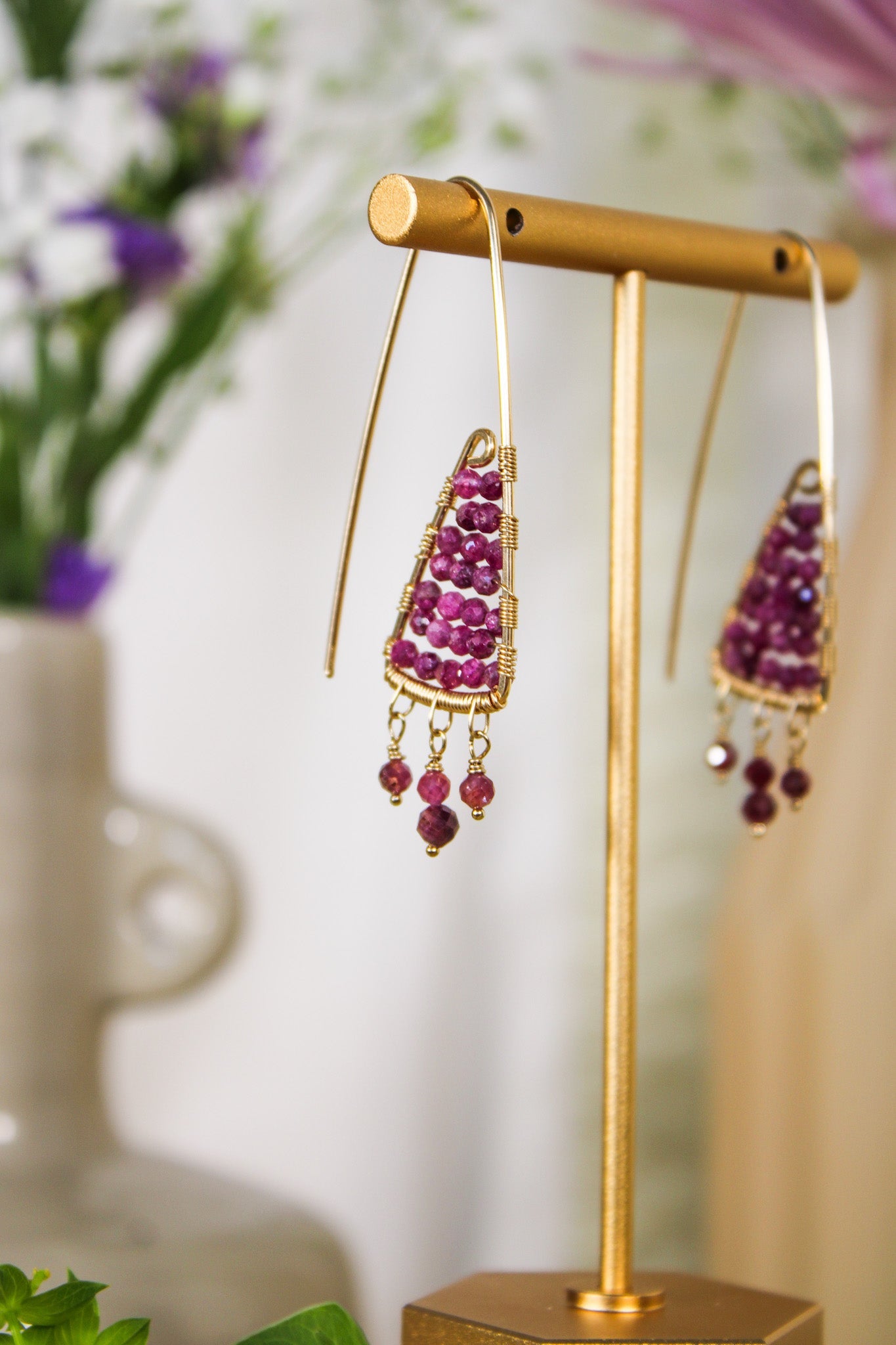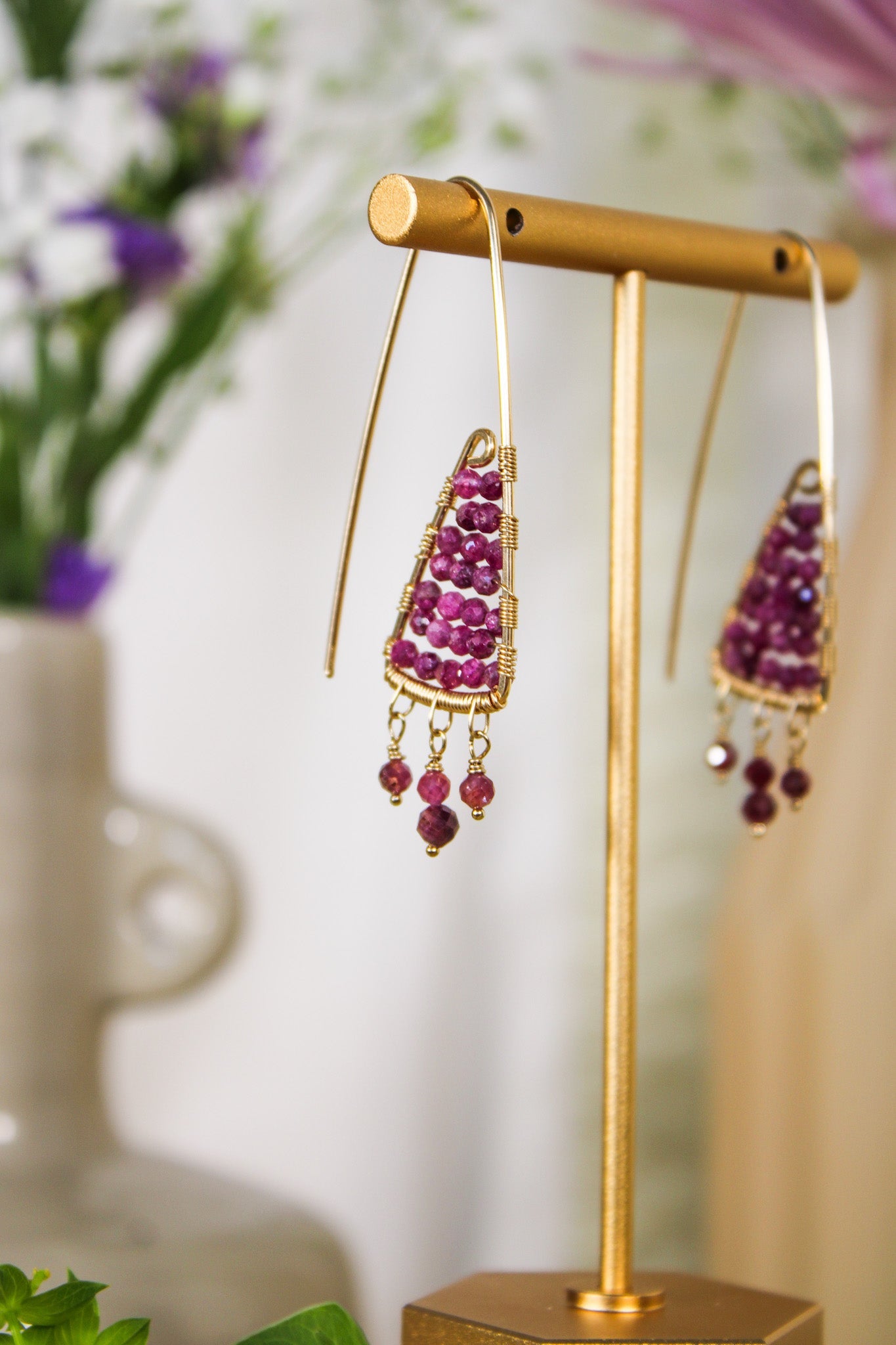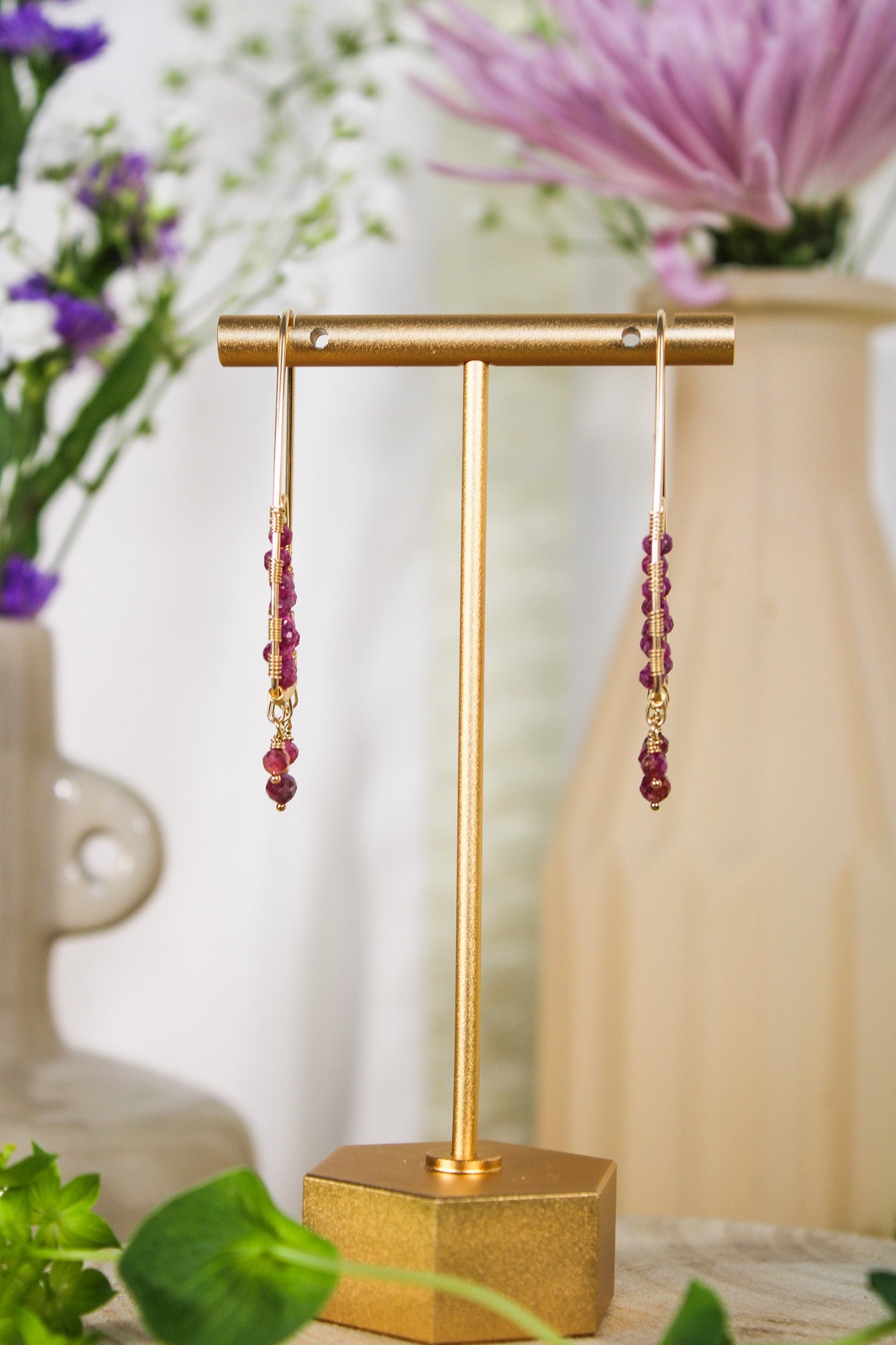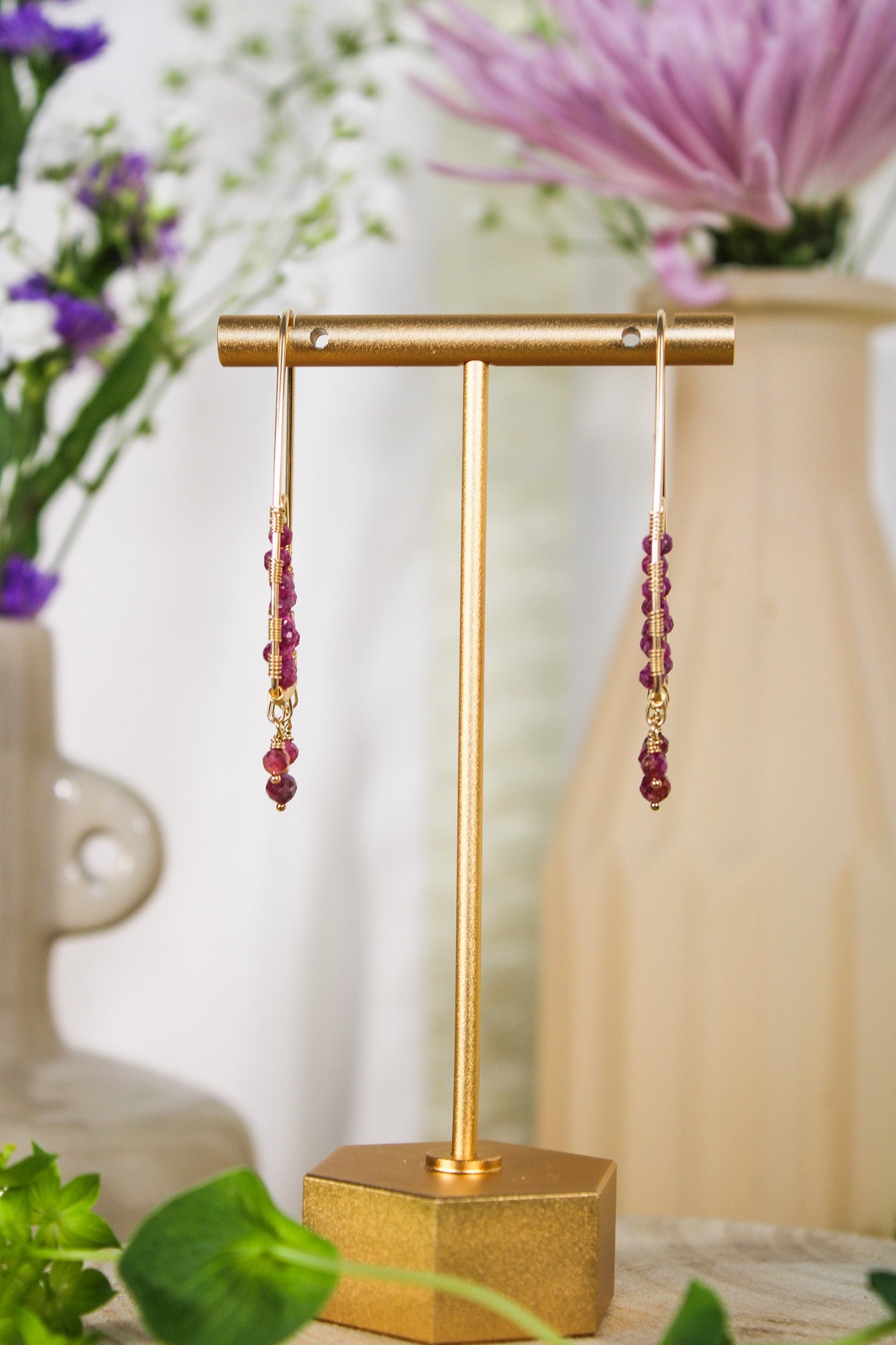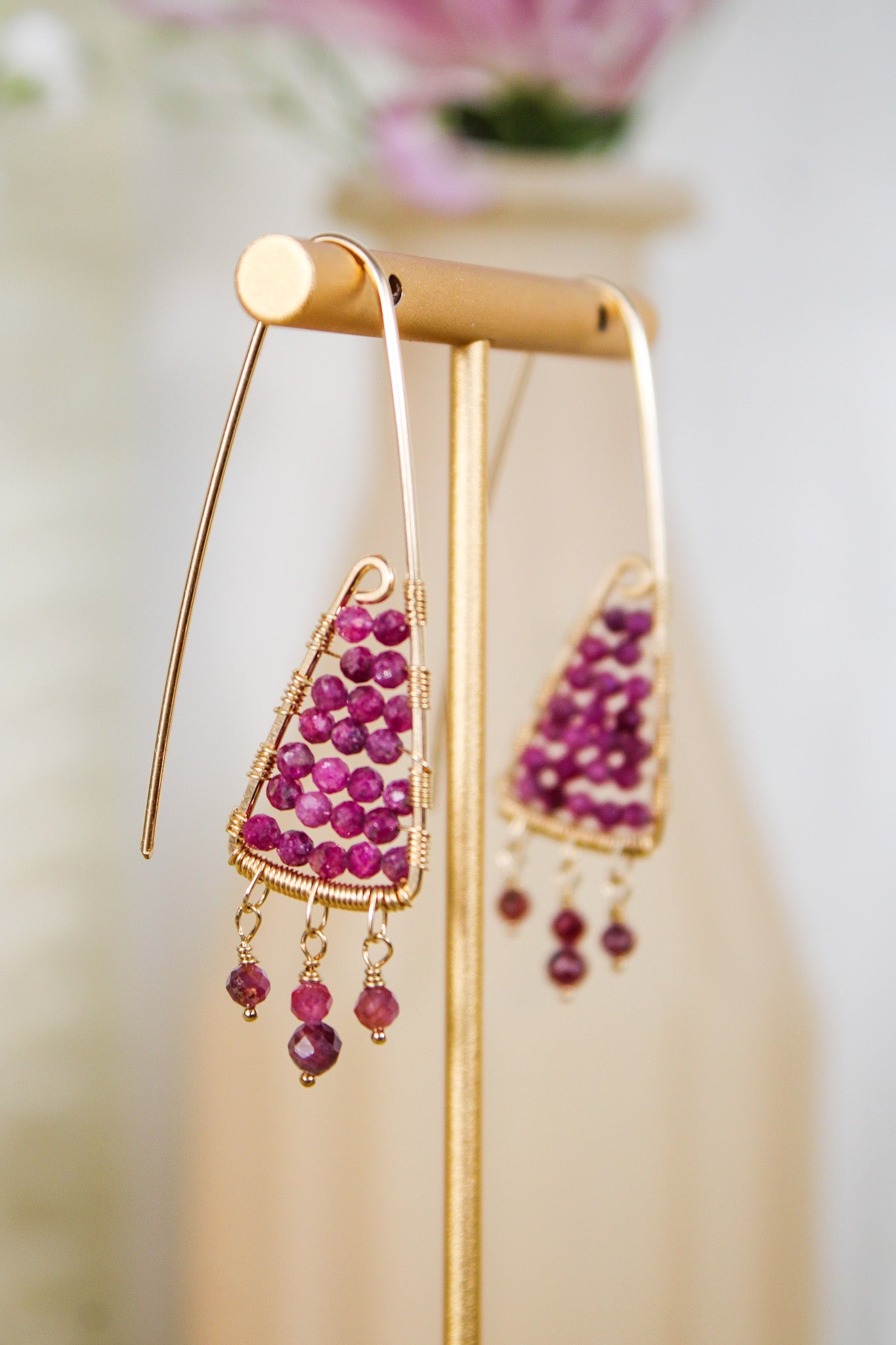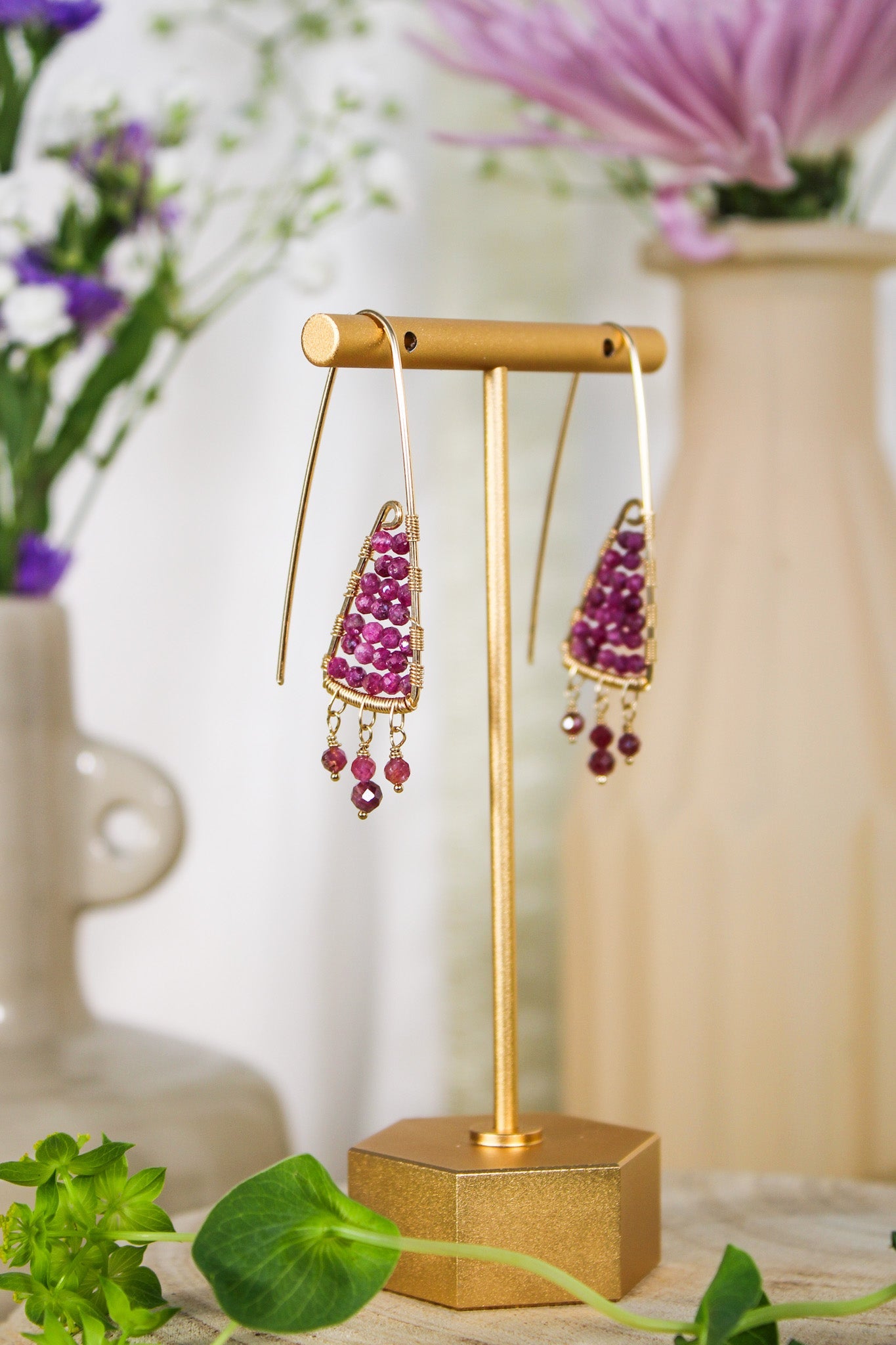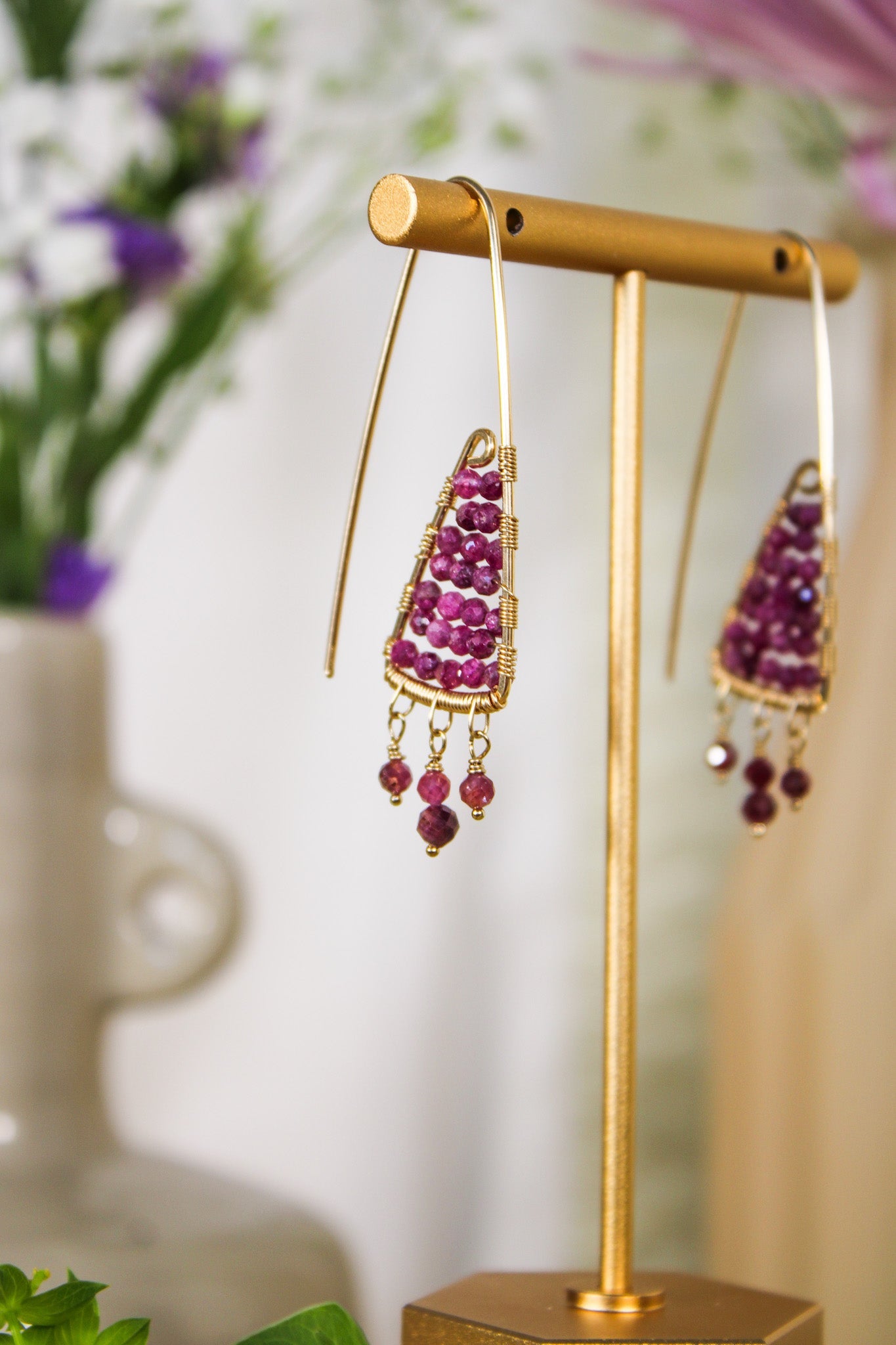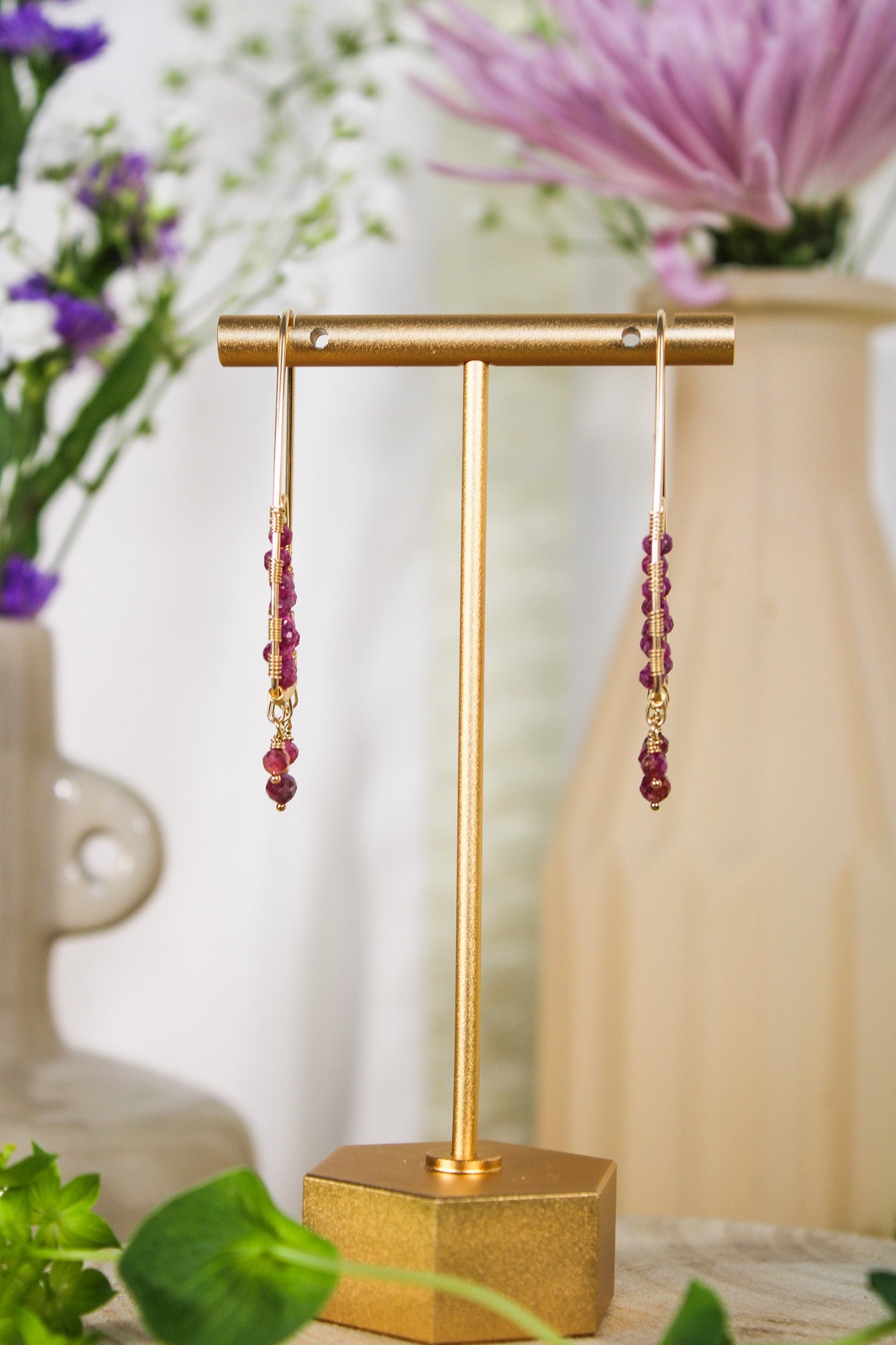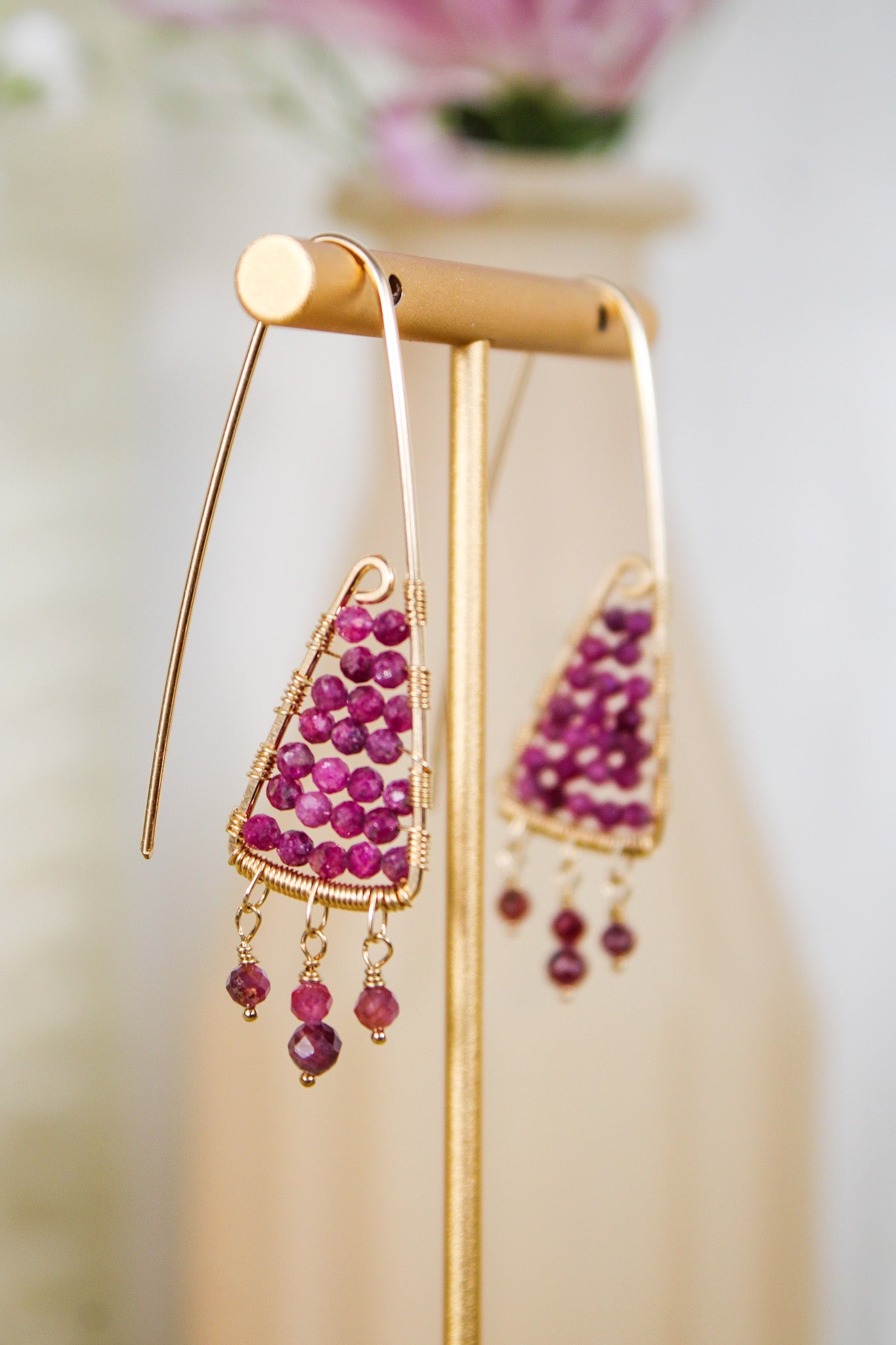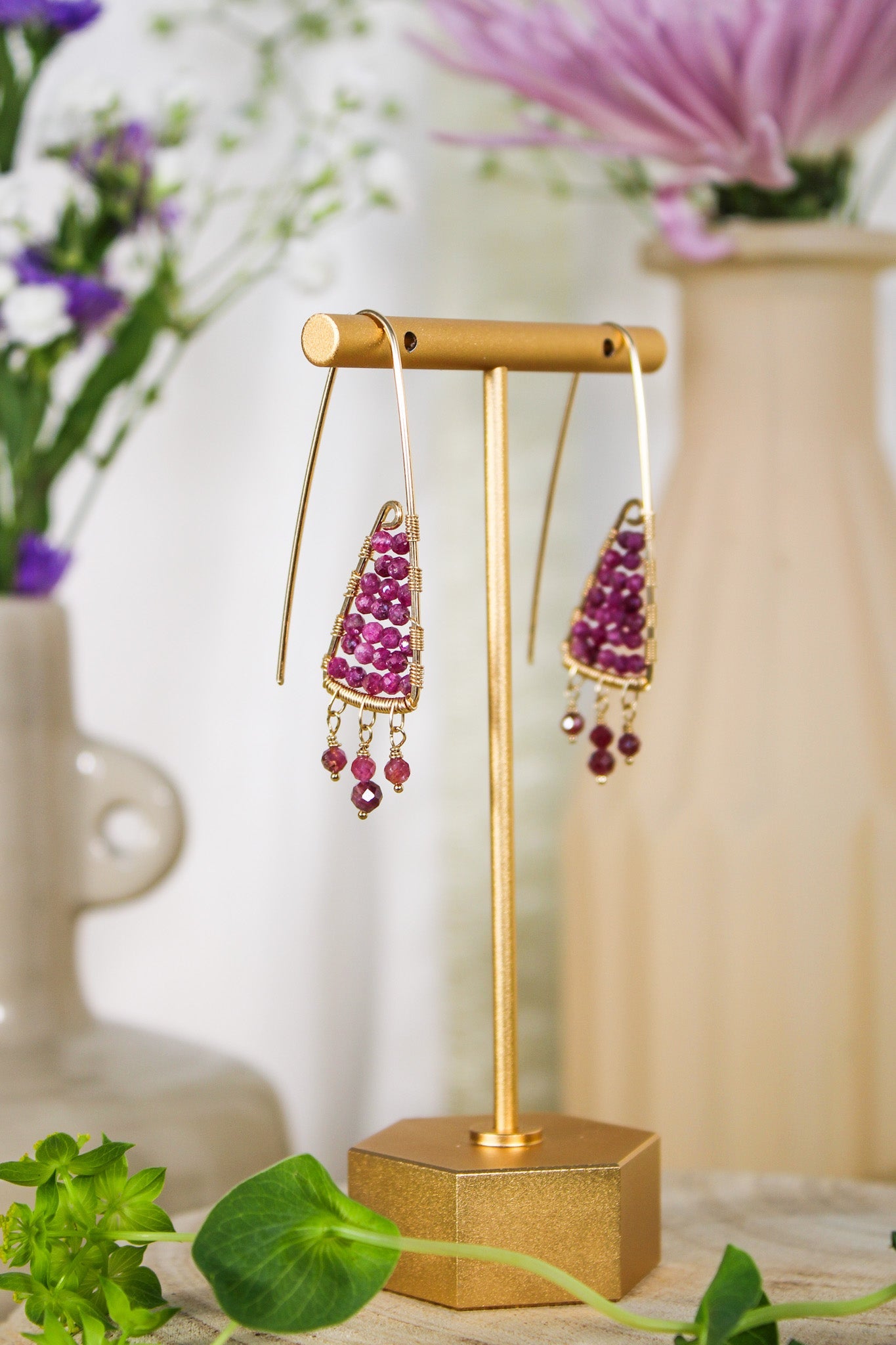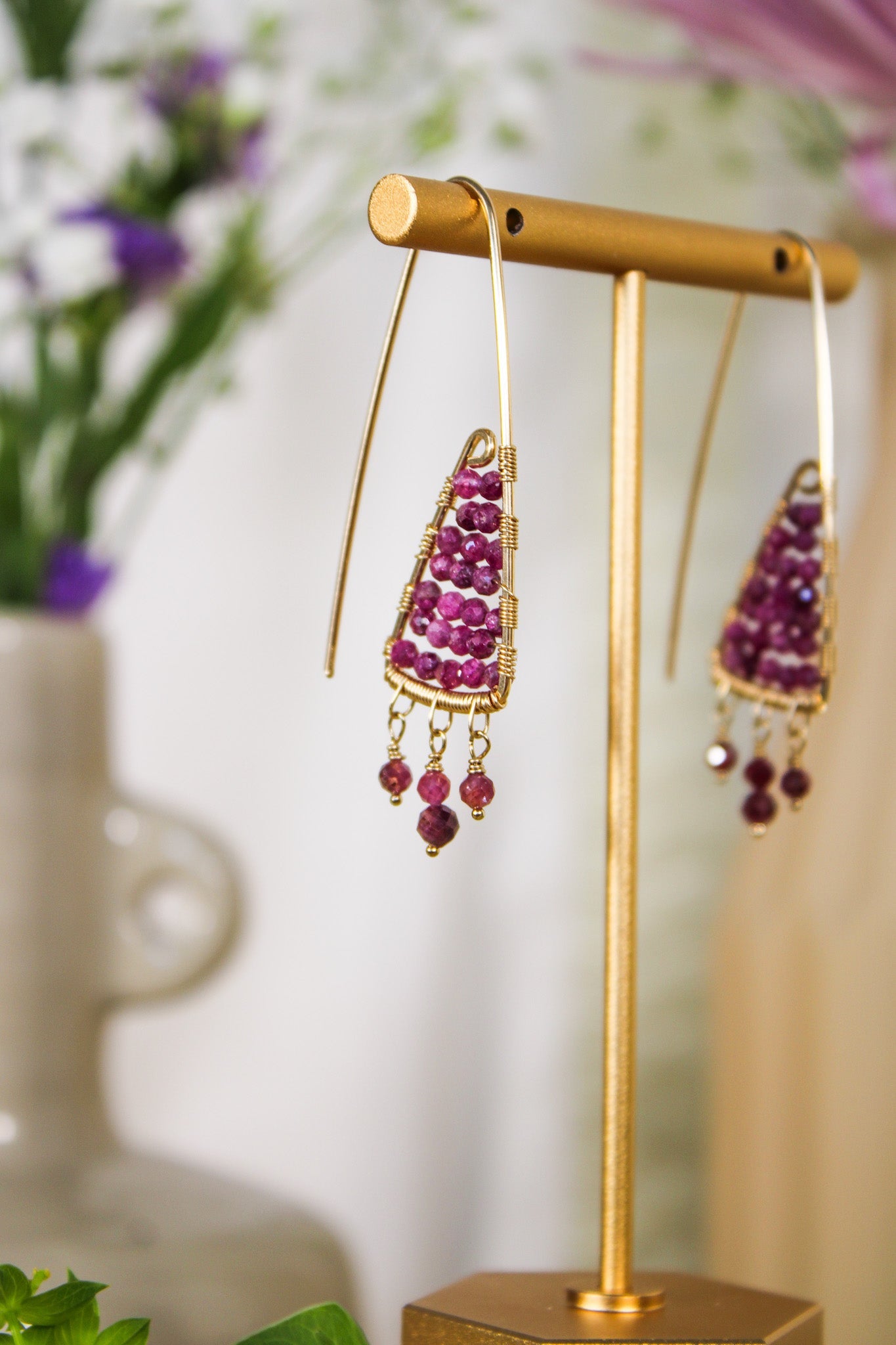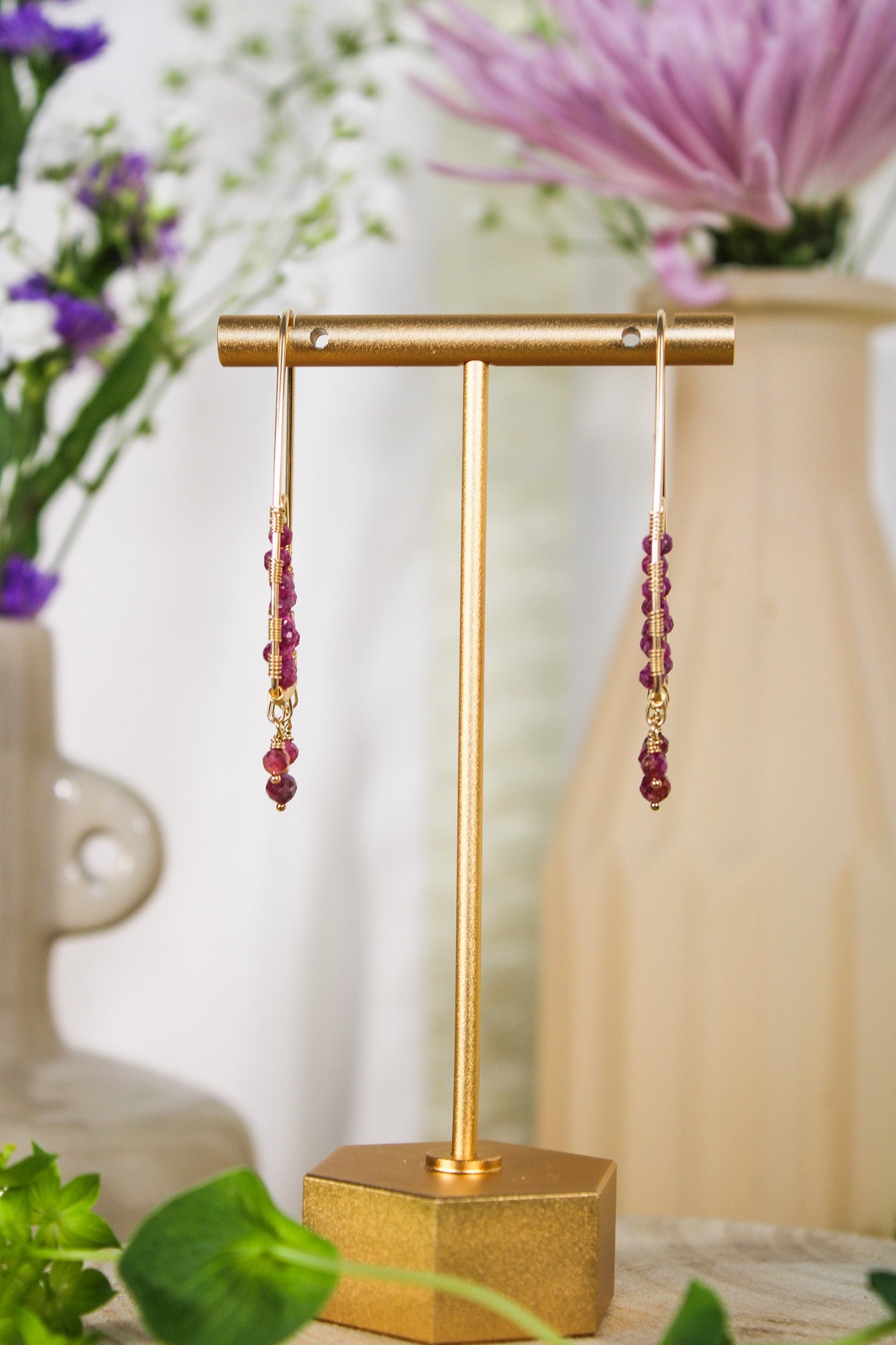 Ruby Earrings #1421
Adorn your ears with these eloquently designed earrings by James & Jezebelle.
Details:
Very unique, side hanging earrings that feature natural rubies, filling the small triangle at the bottom. Ruby fringe hangs at the base.

Material: 14k gold fill
Measurements: 2 inch length
Handmade in Boulder, Colorado.