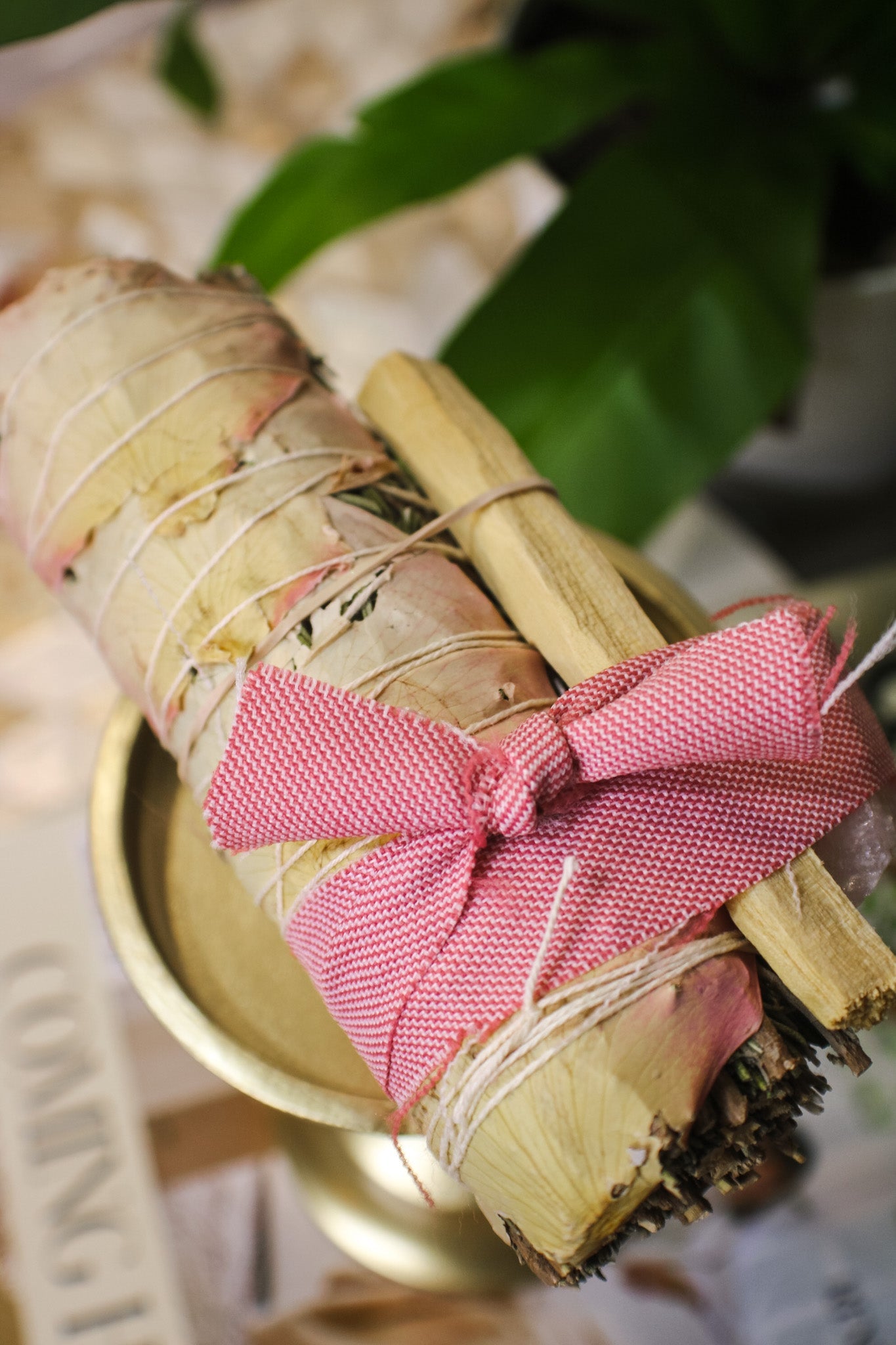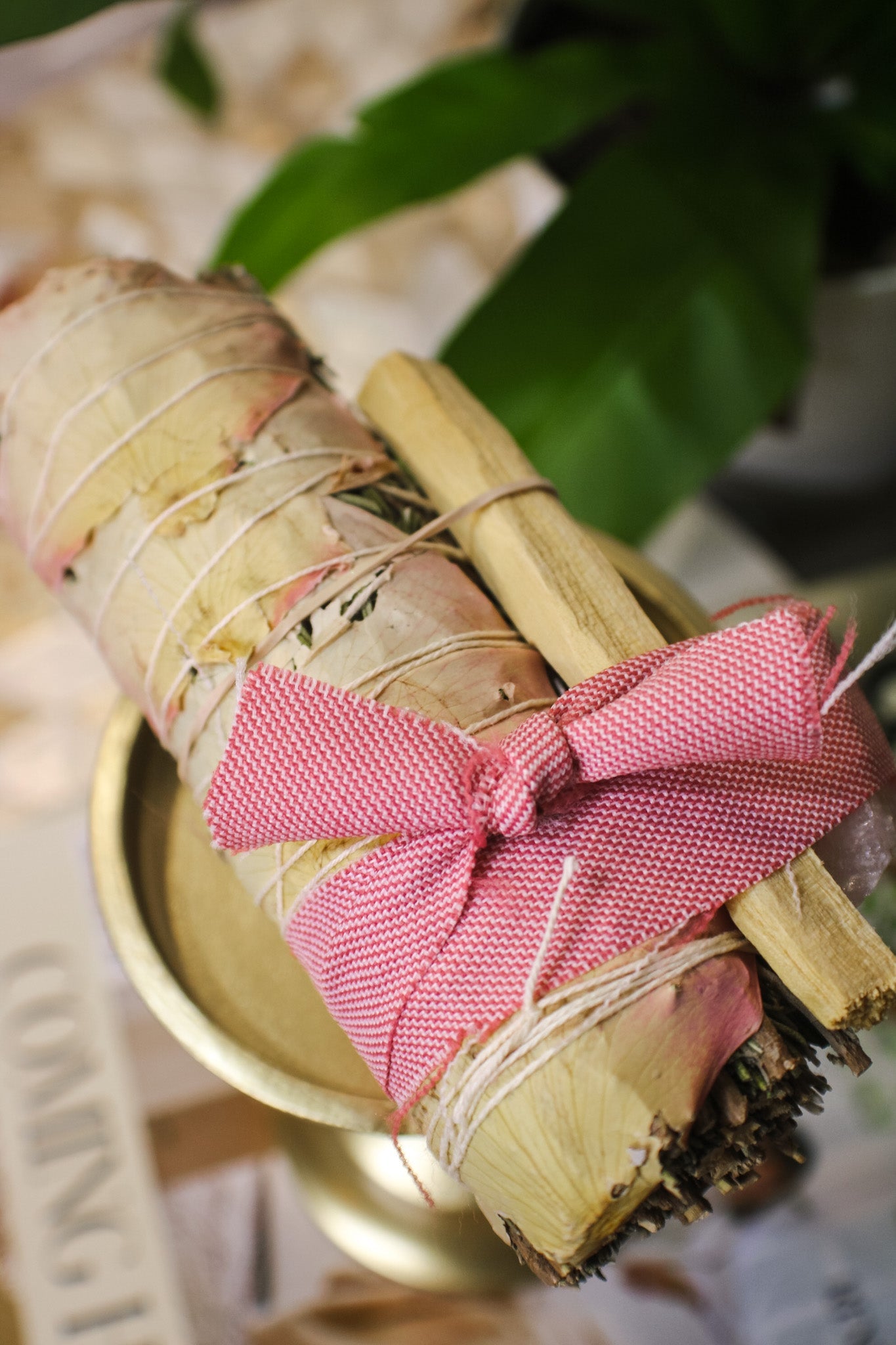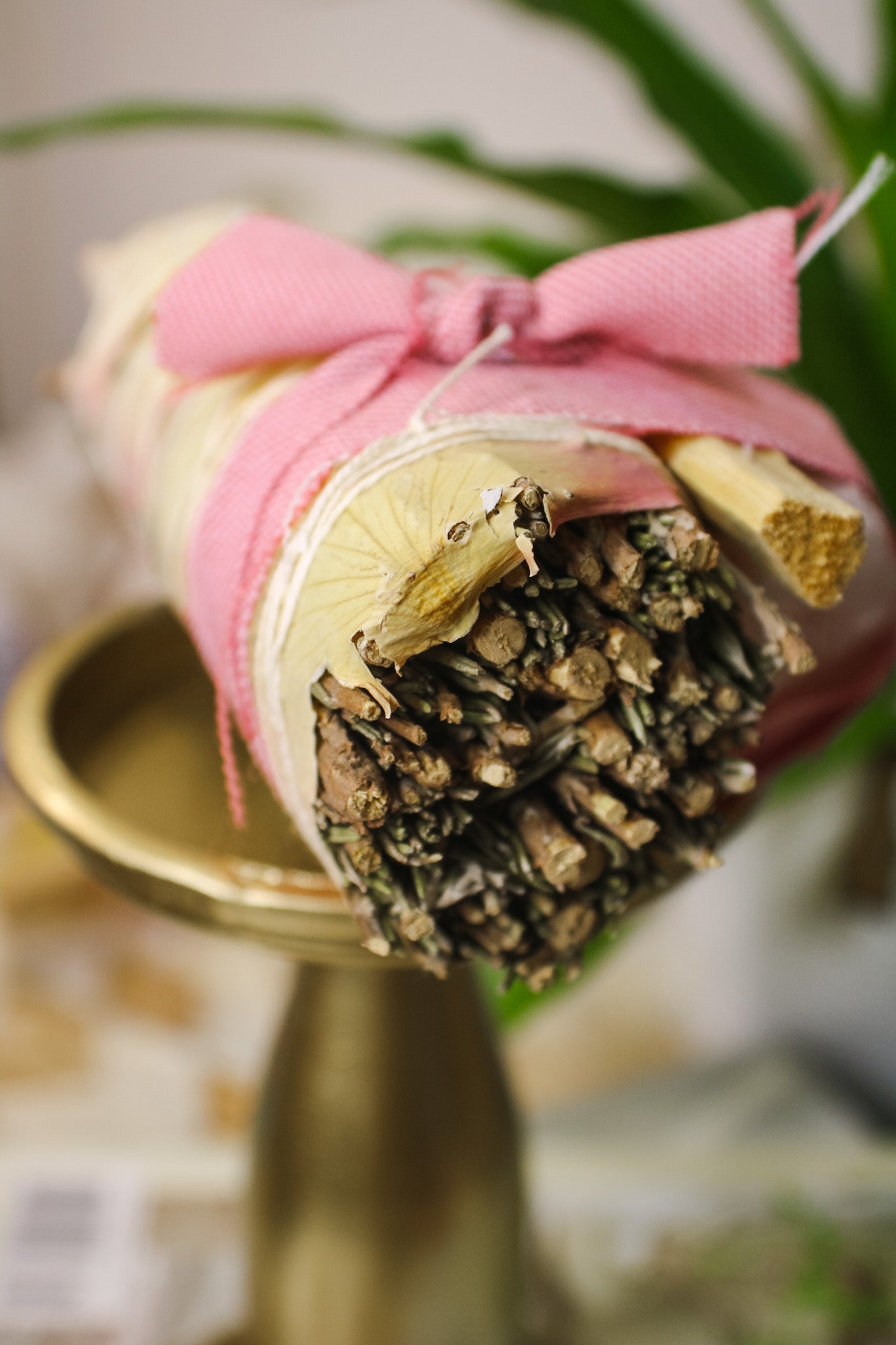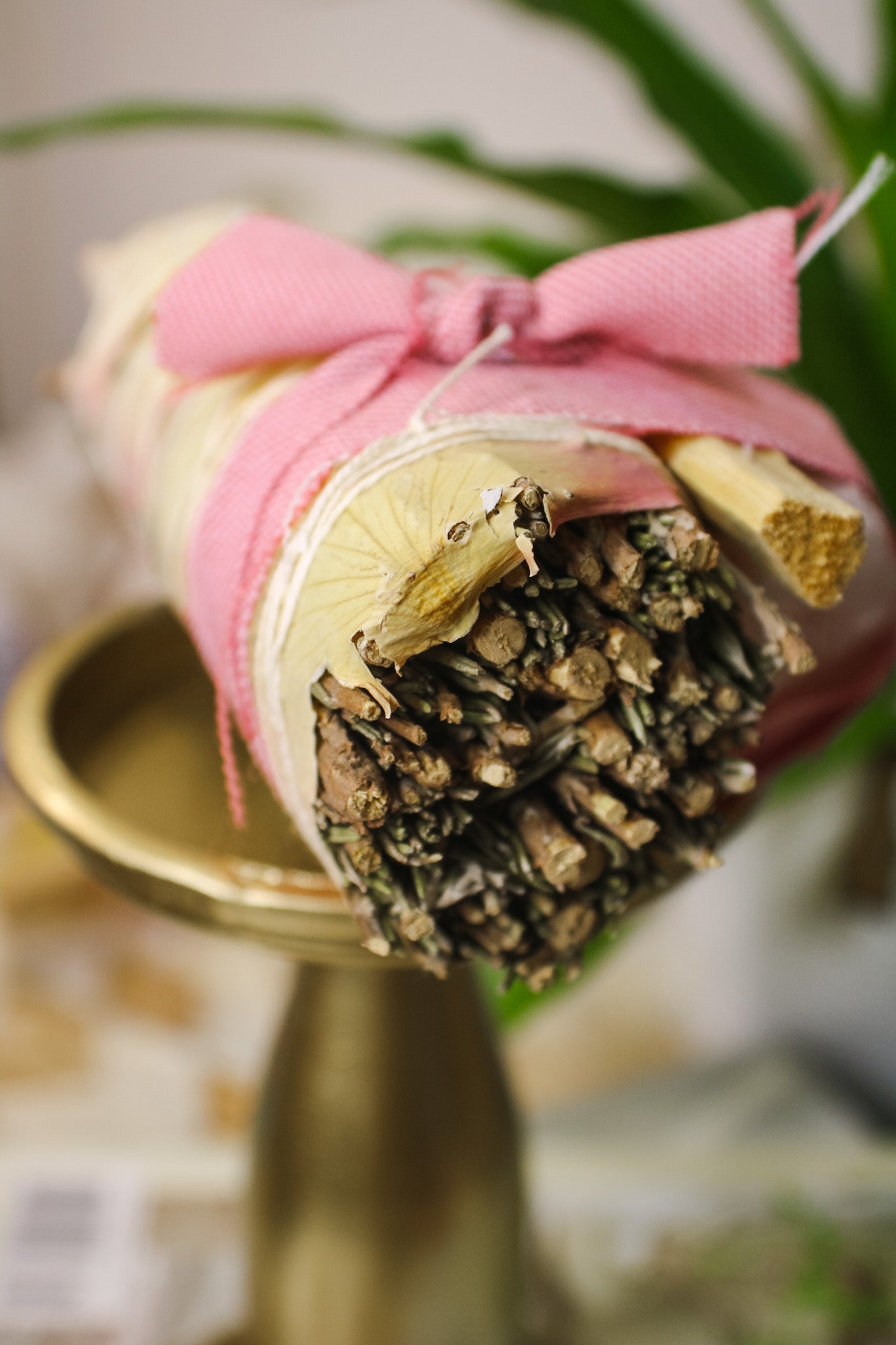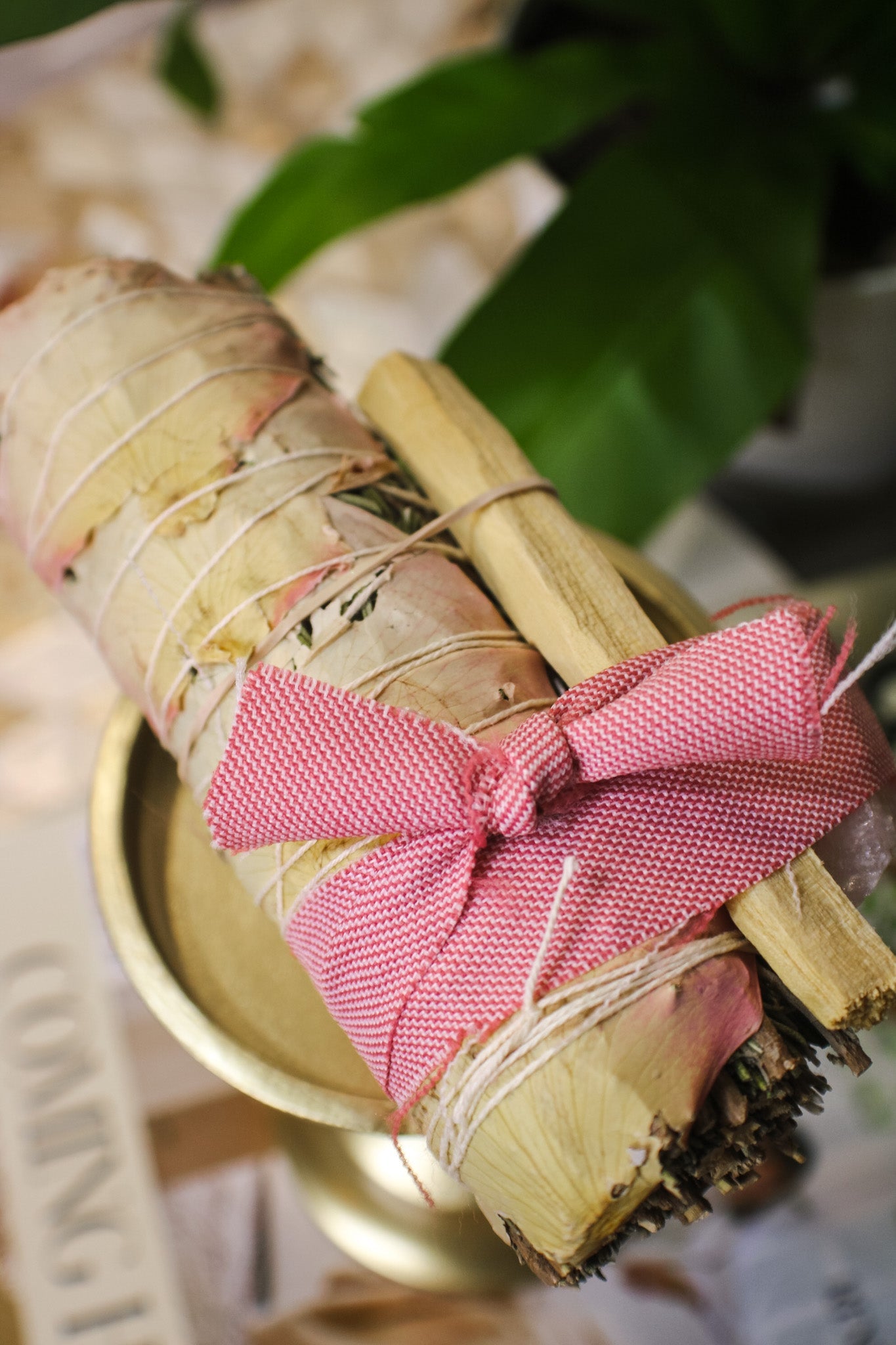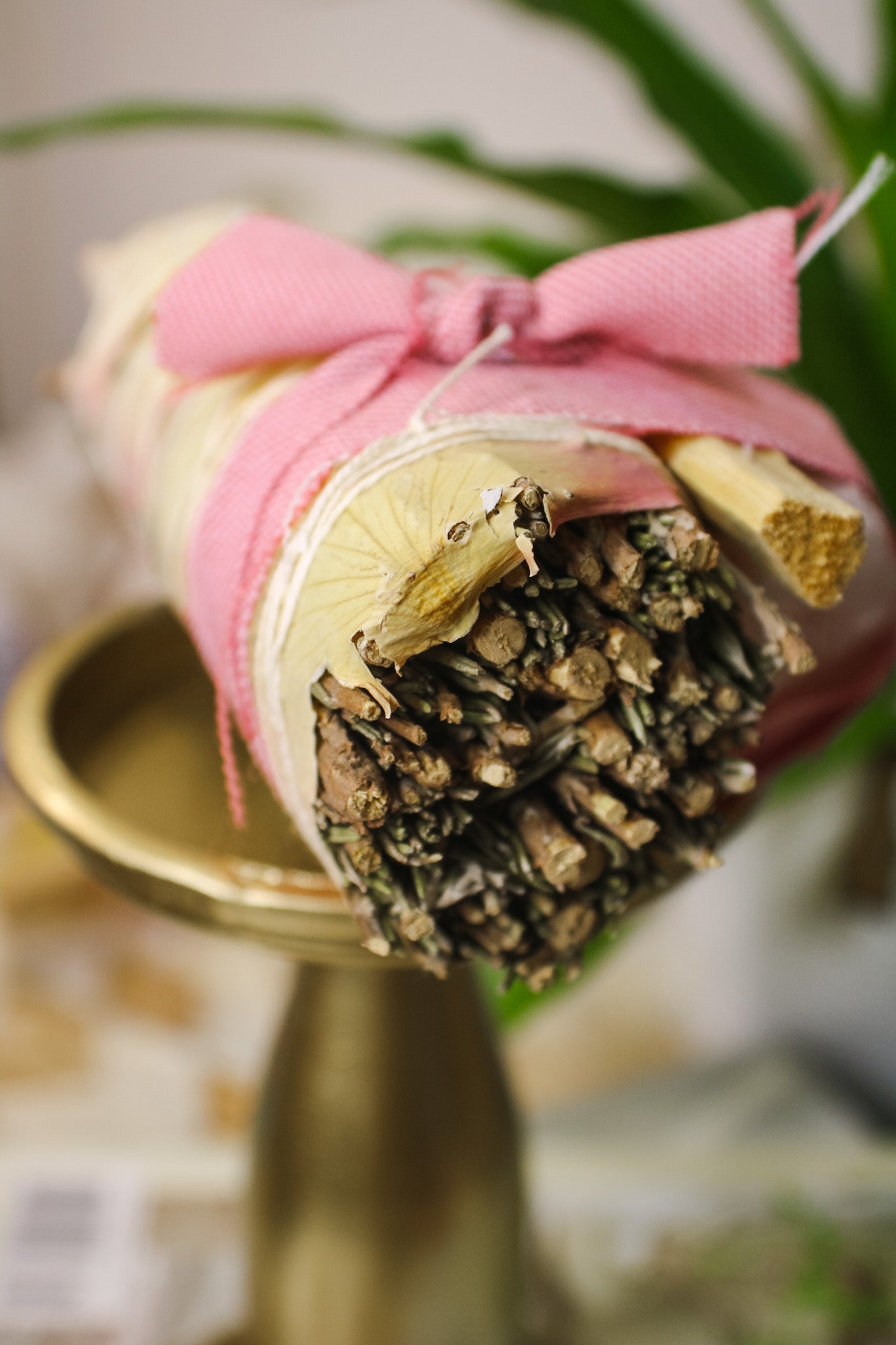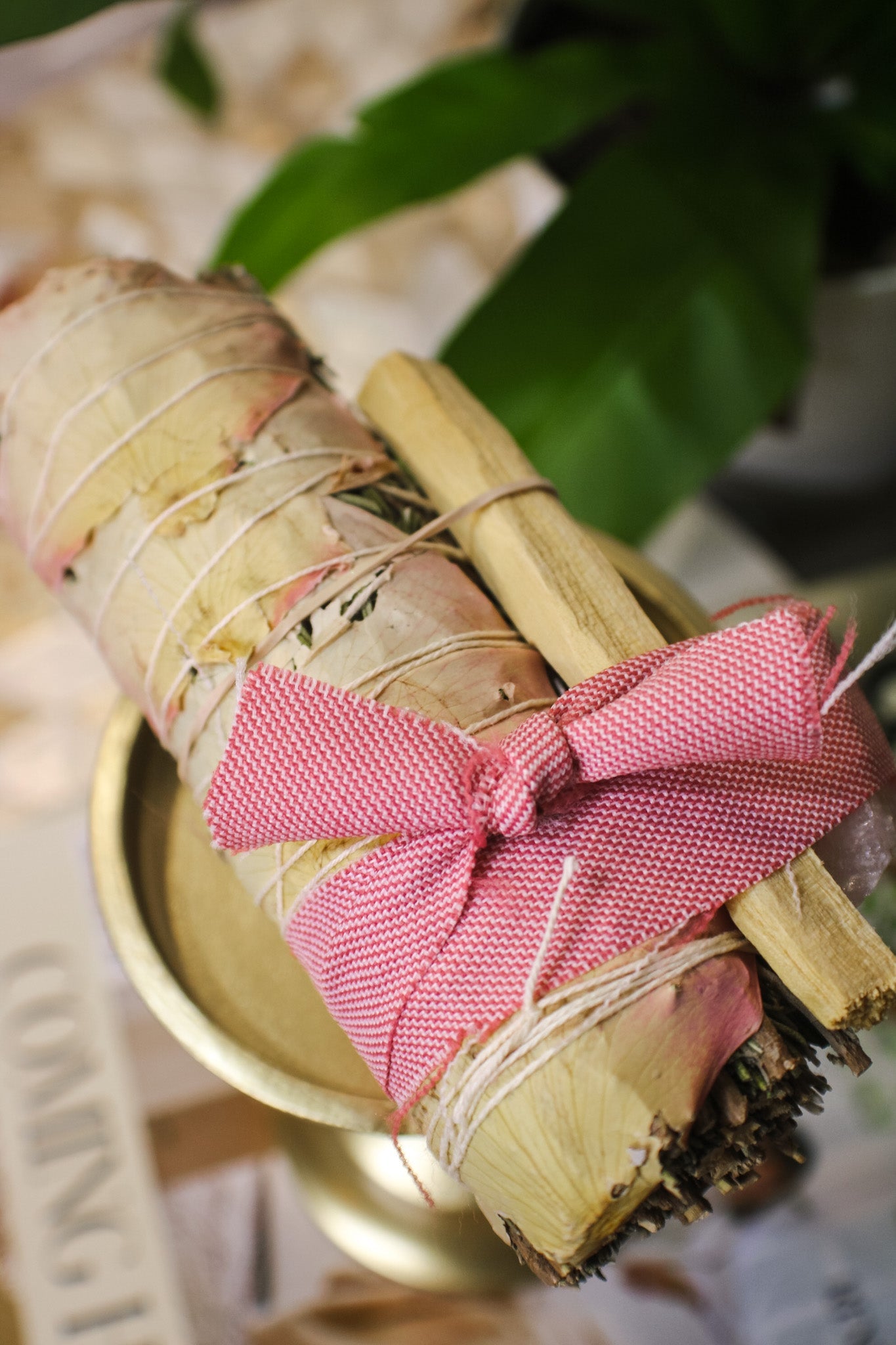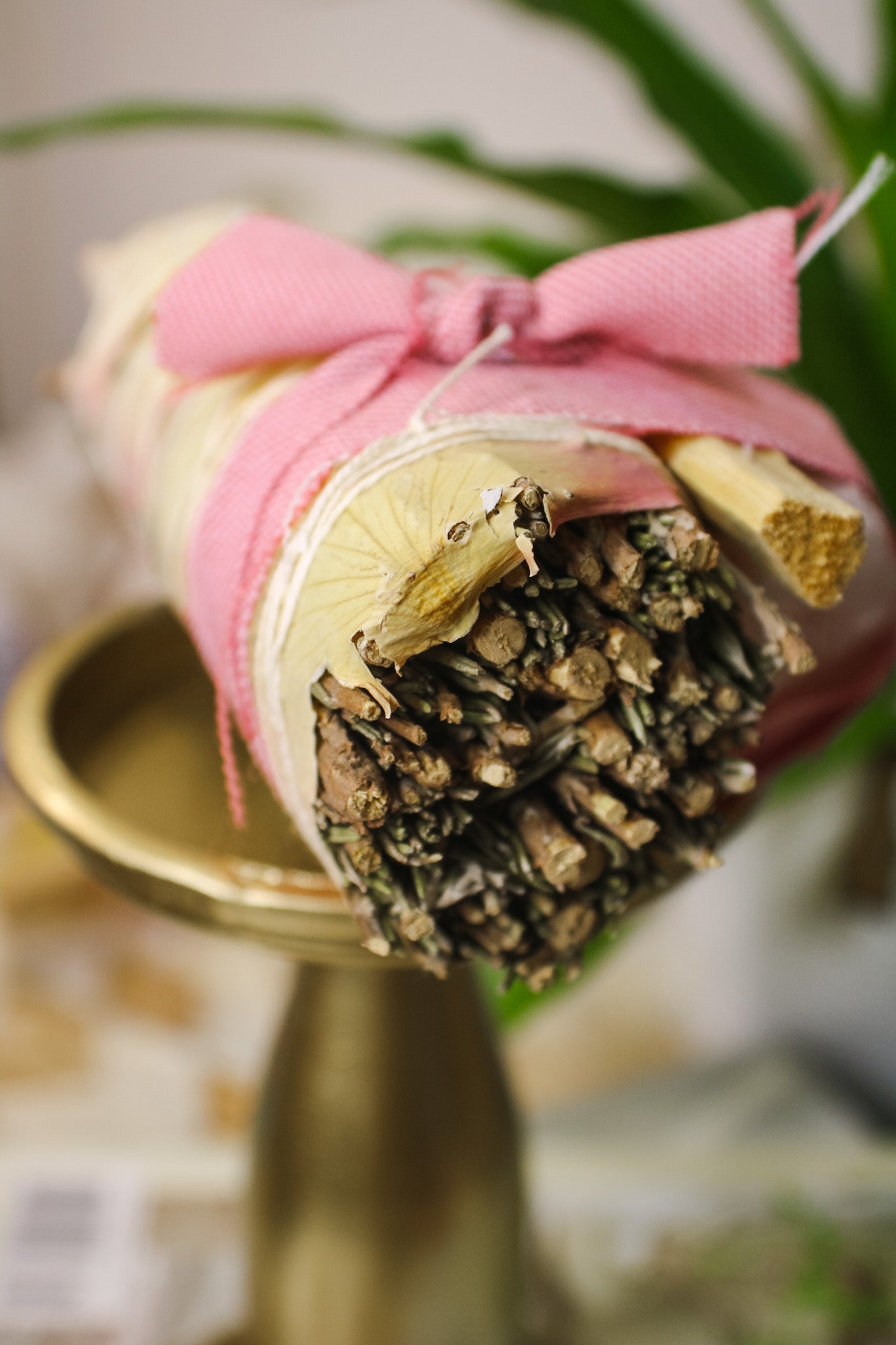 Rose & Rose Quartz Incense Bundle
These incense from Catherine Rising are hand rolled, fair trade from Nepal.
ethically sourced rosemary, rose petals, palo santo and rose quartz wrapped up in a vintage fabric.
Benefits of Burning Incense
Increase calm and focus
Reduce stress and anxiety
Aid sleep
Complement a yoga or meditation practice
Stimulate creativity
Purify your space
The simple pleasure of enjoying a lovely scent
Each bundle is wrapped up in vintage fabric- so while each scent is packaged in the same color, no two are exactly alike.  
Handmade in Nepal