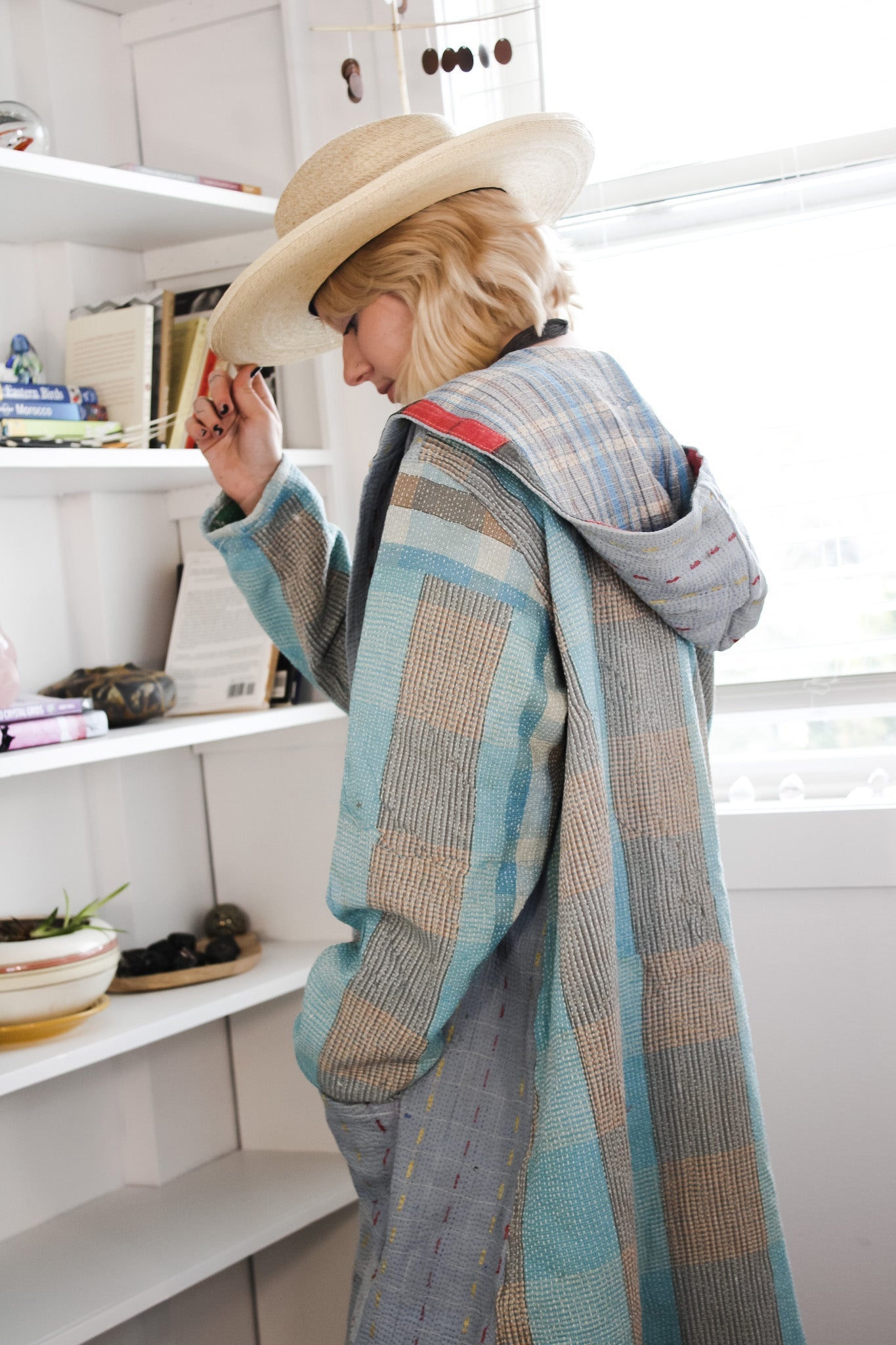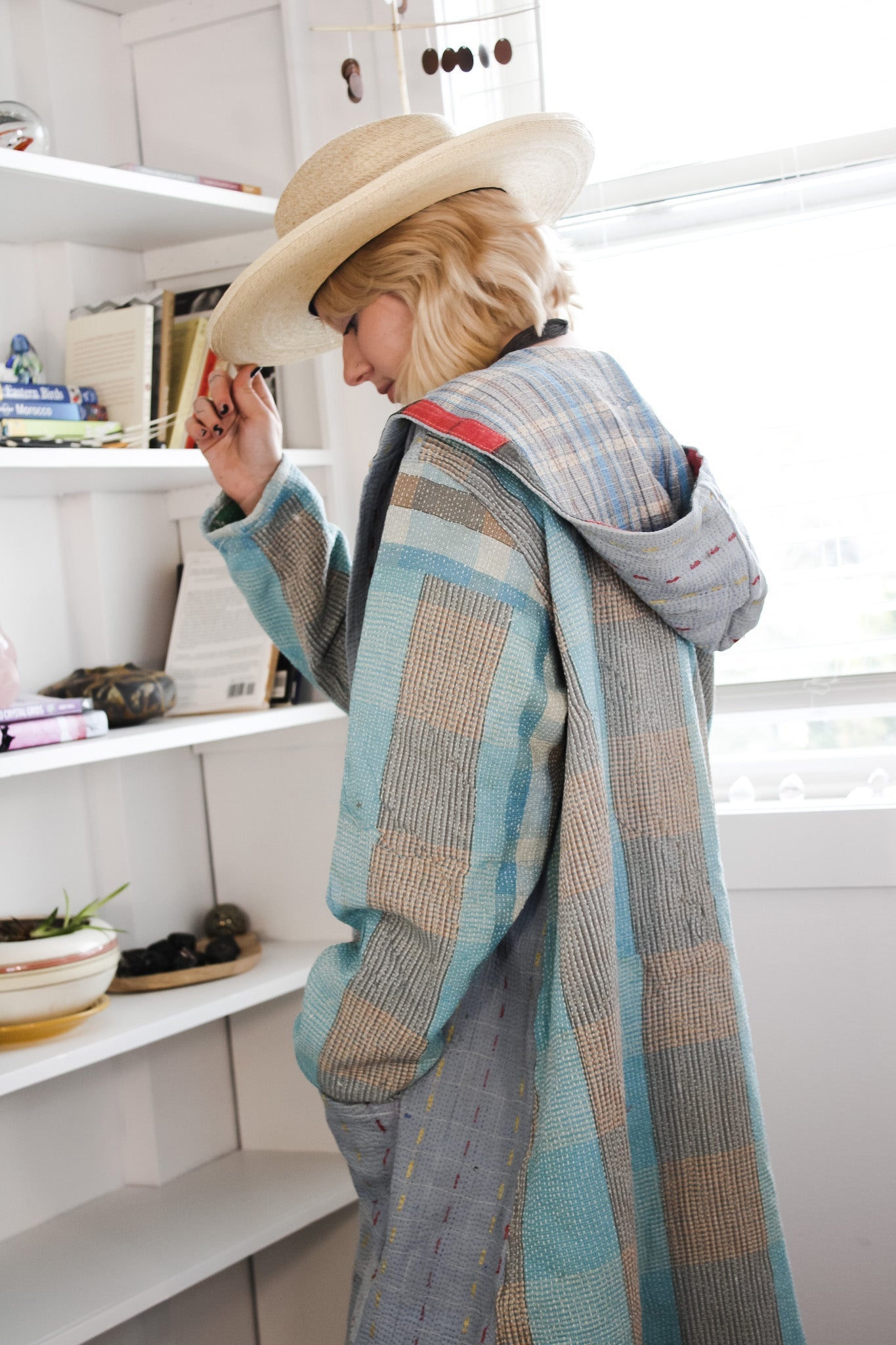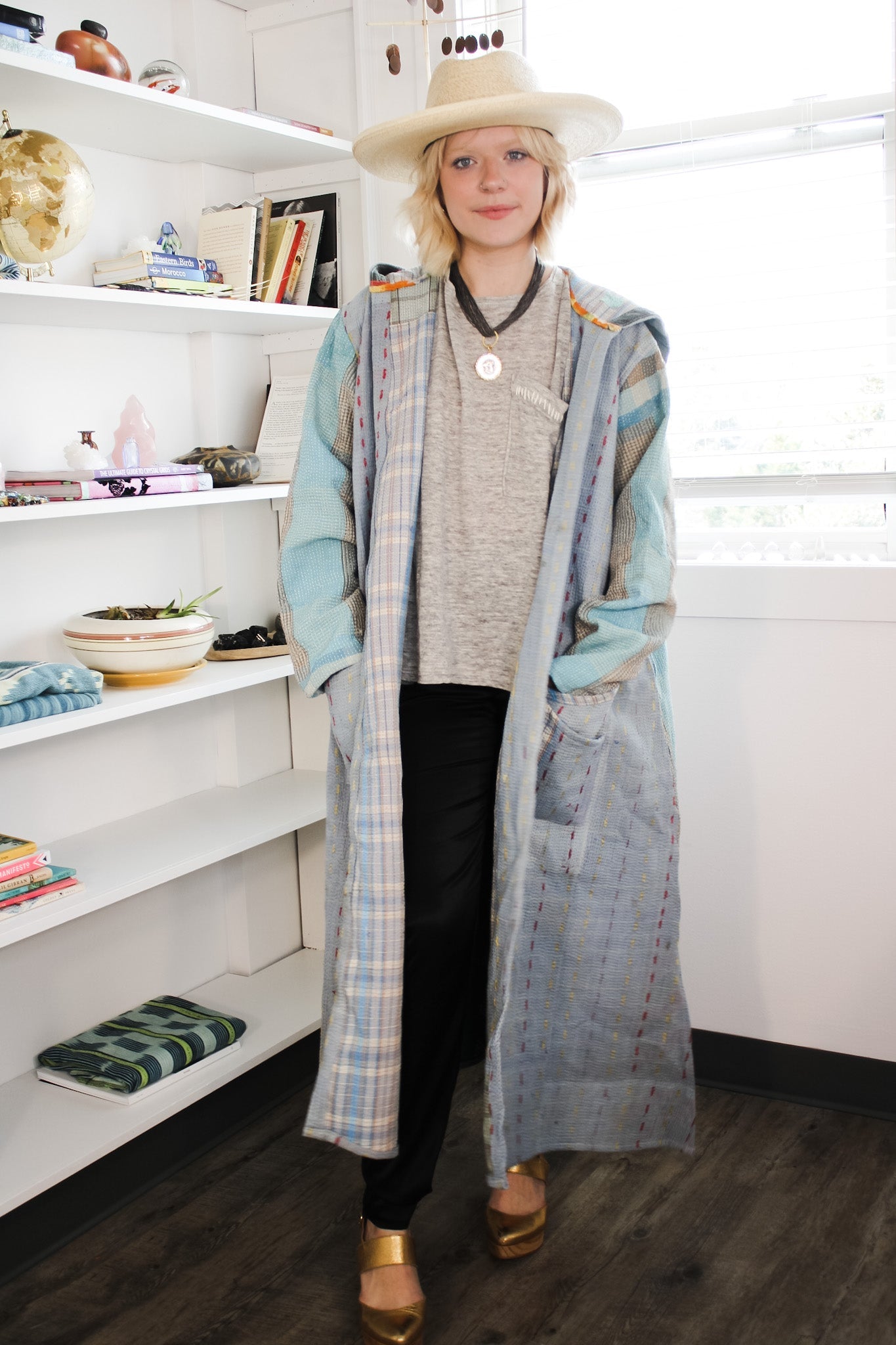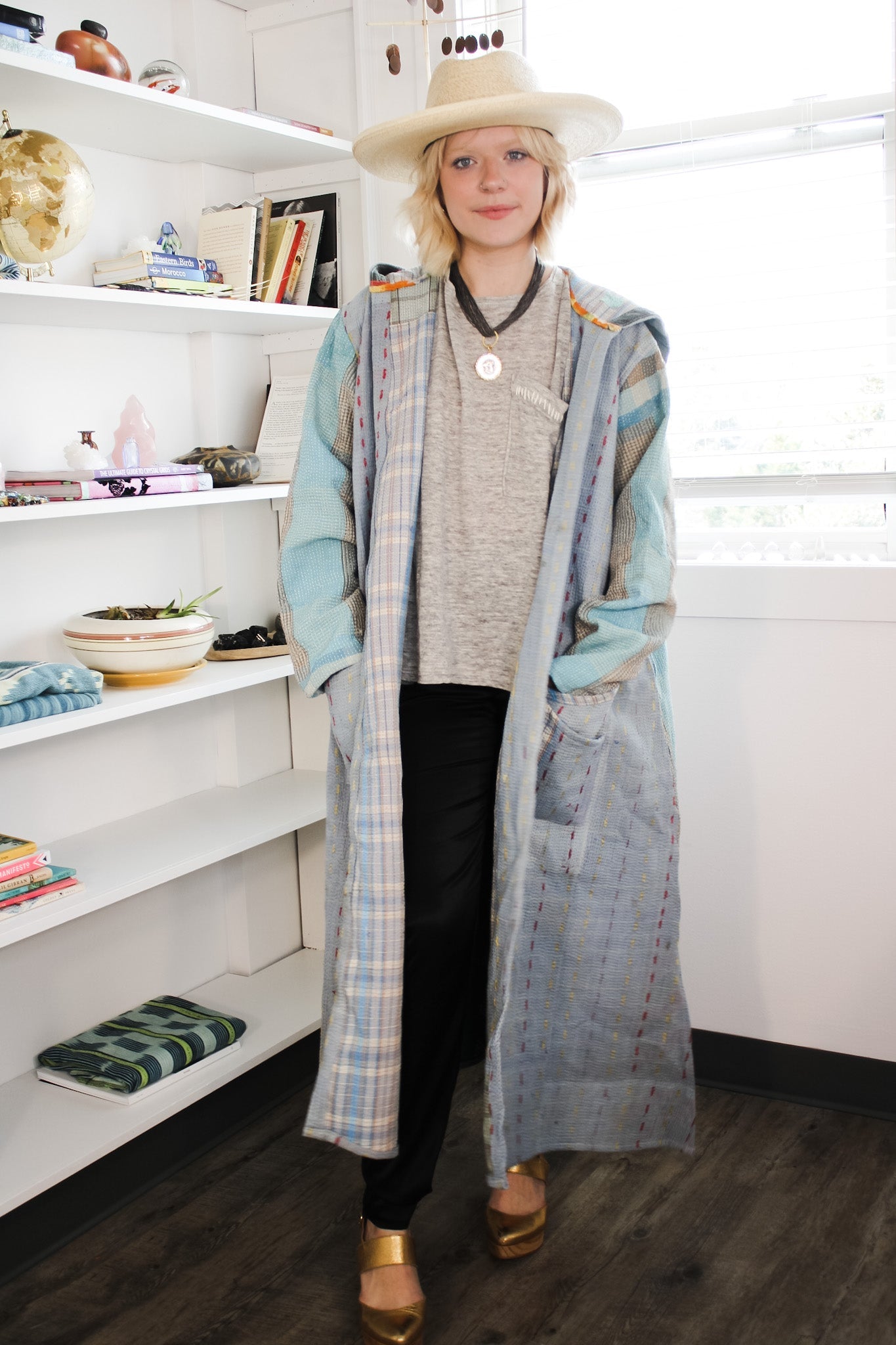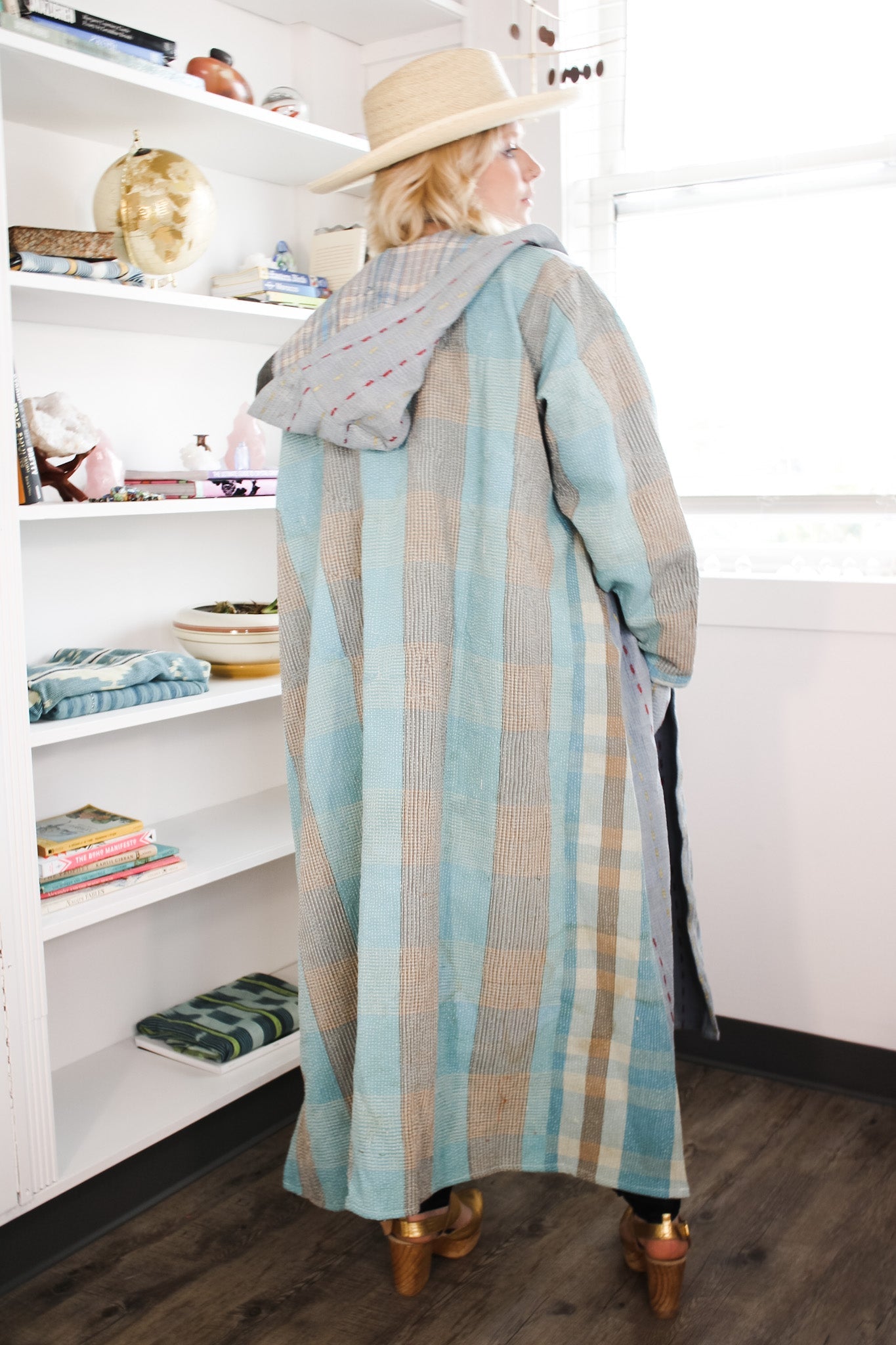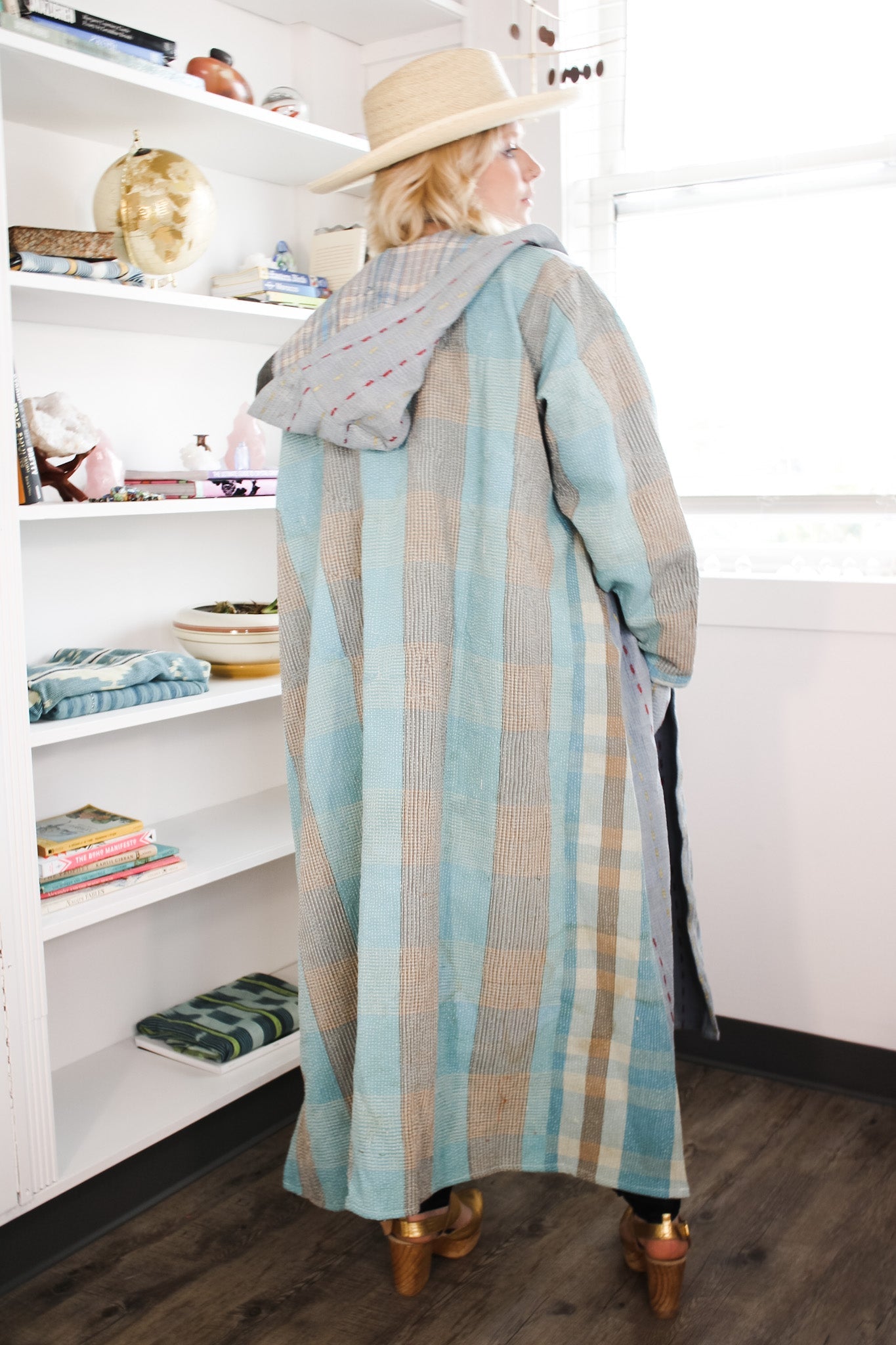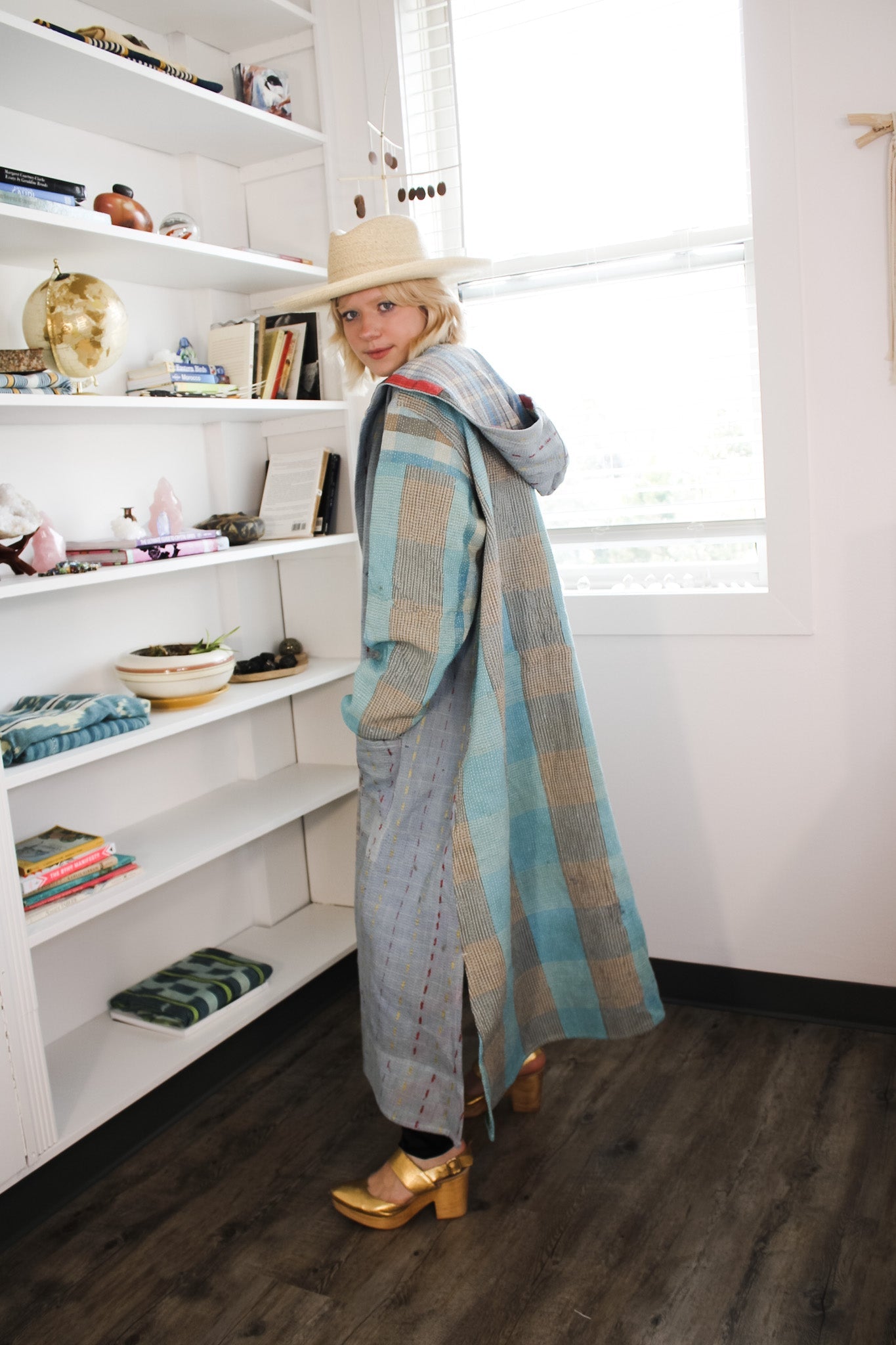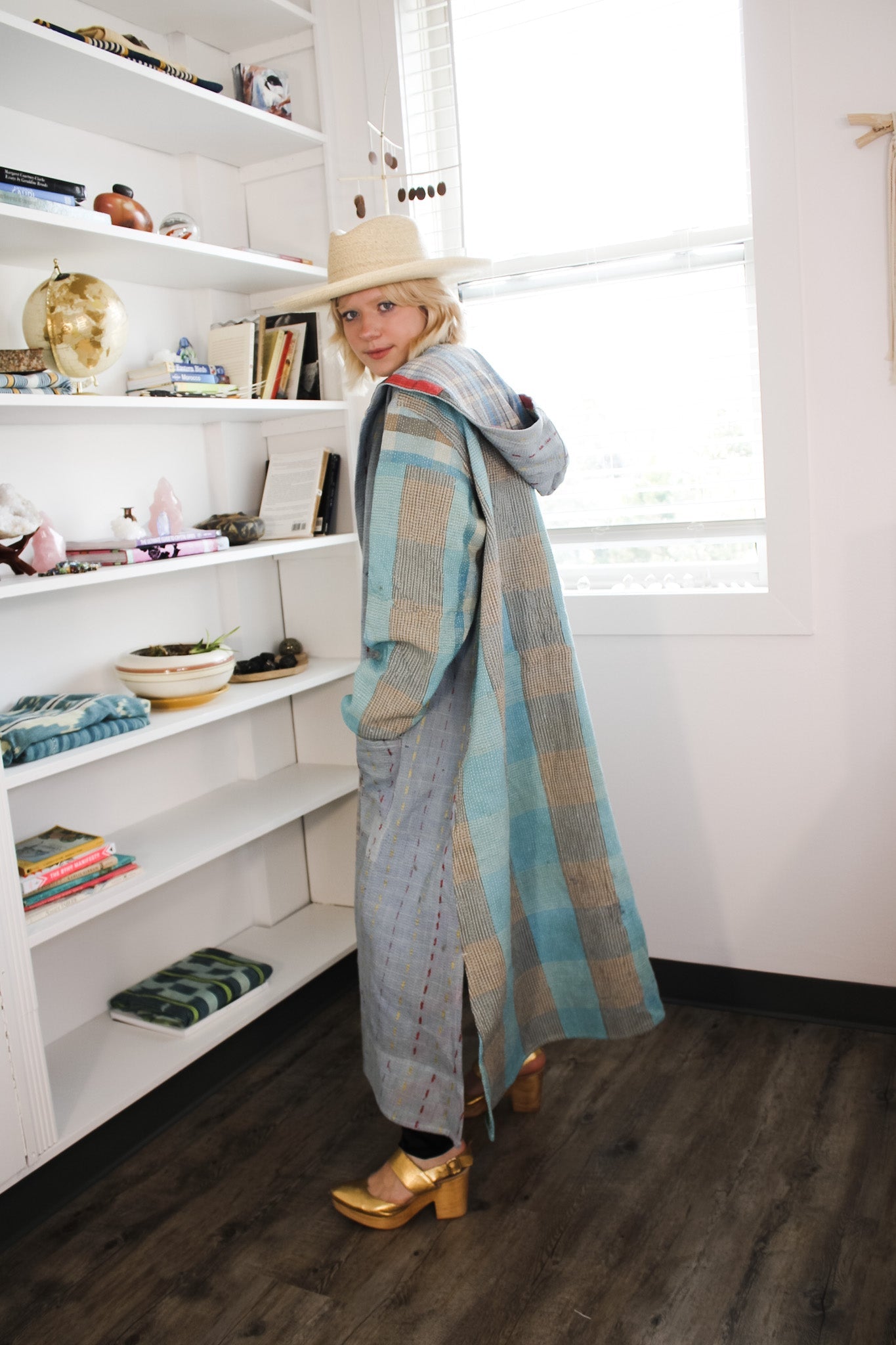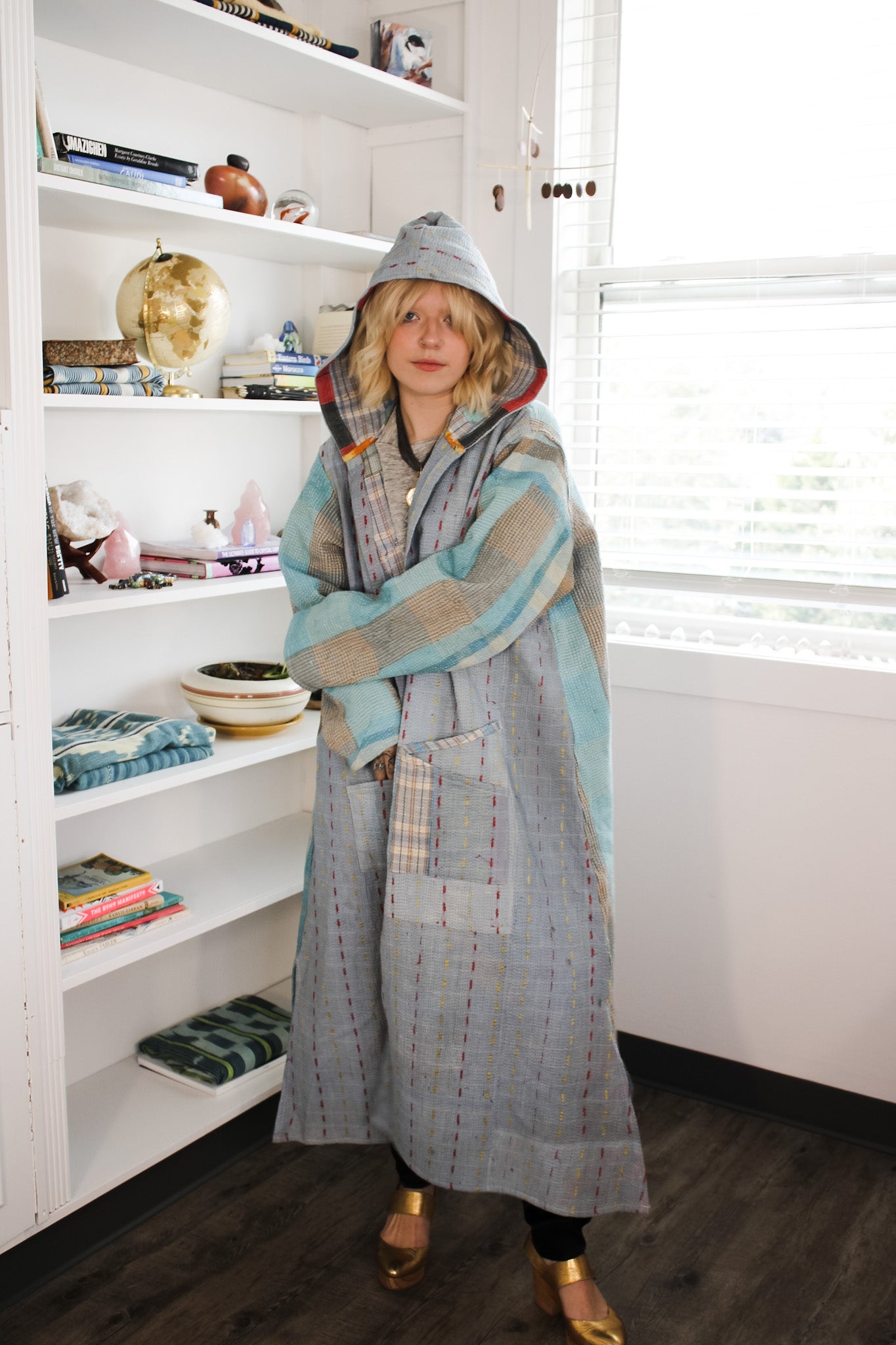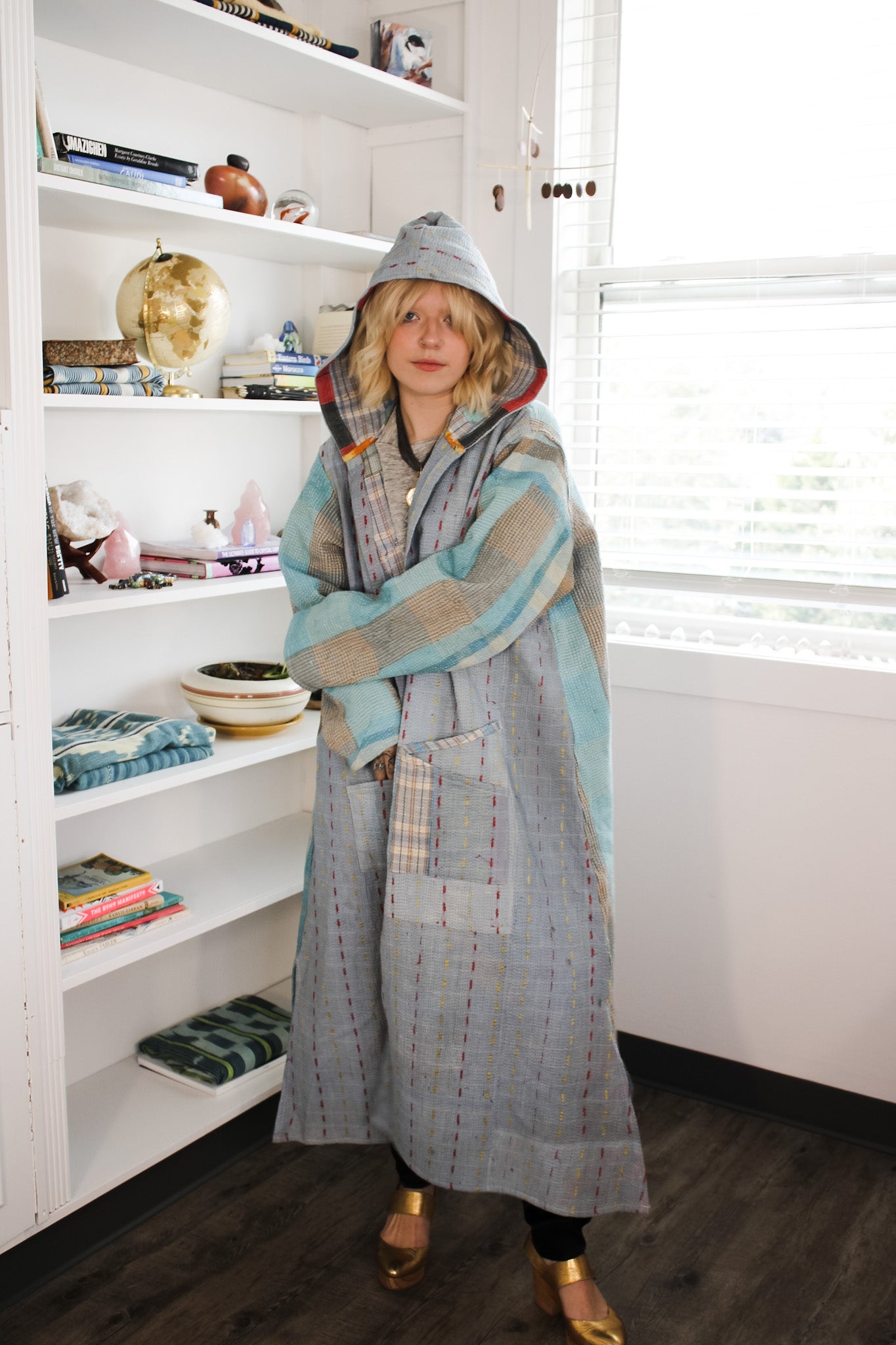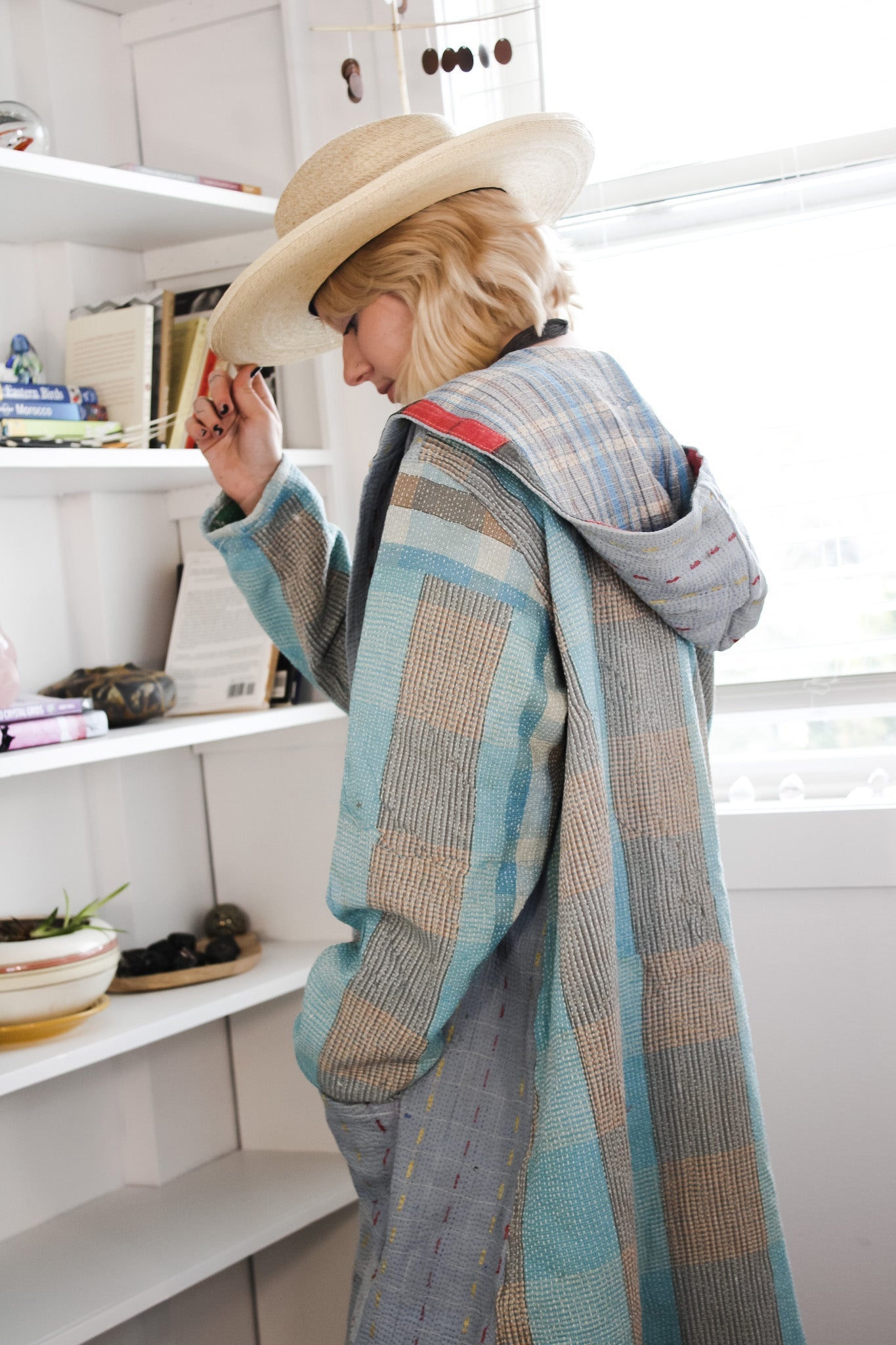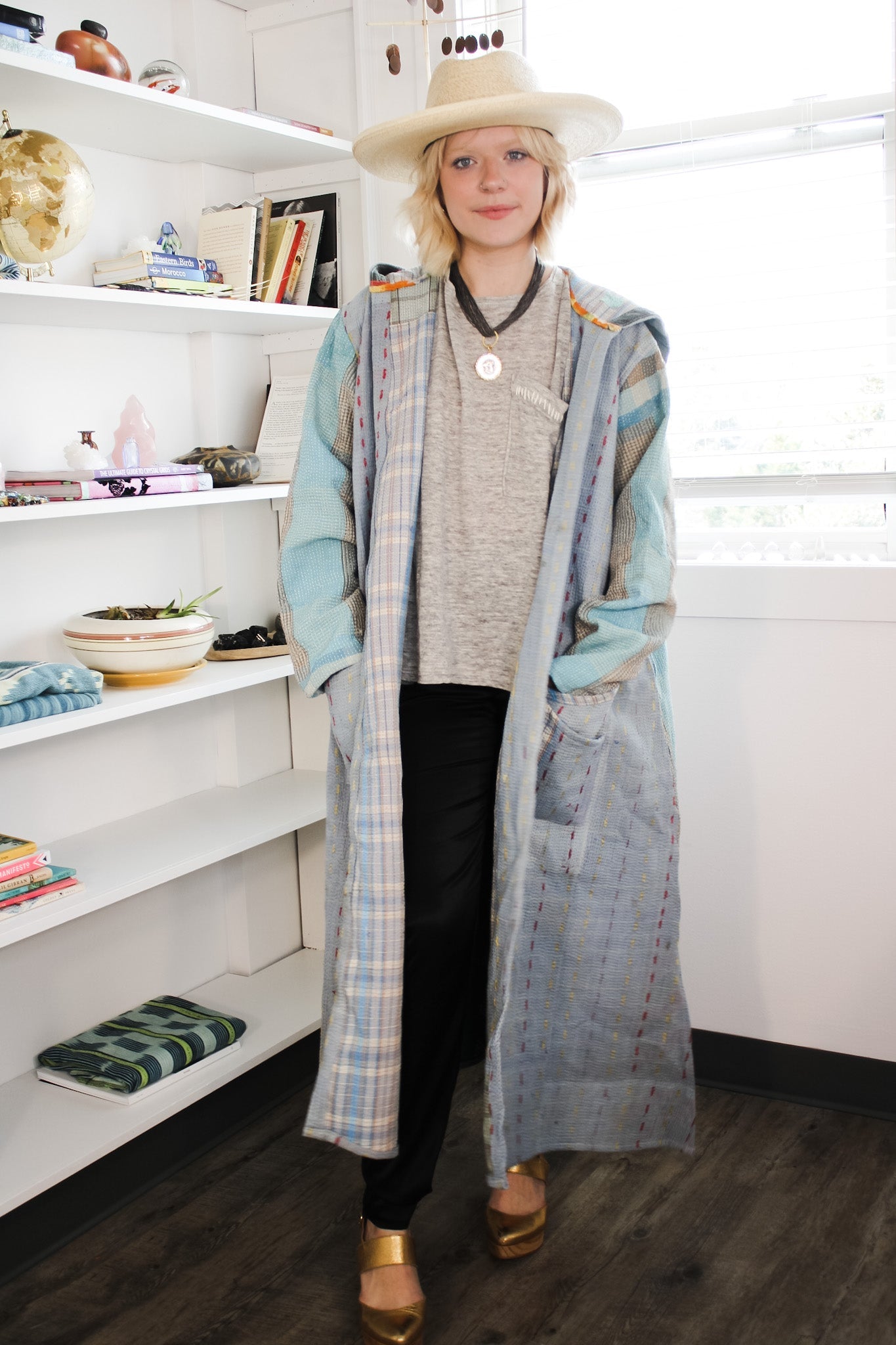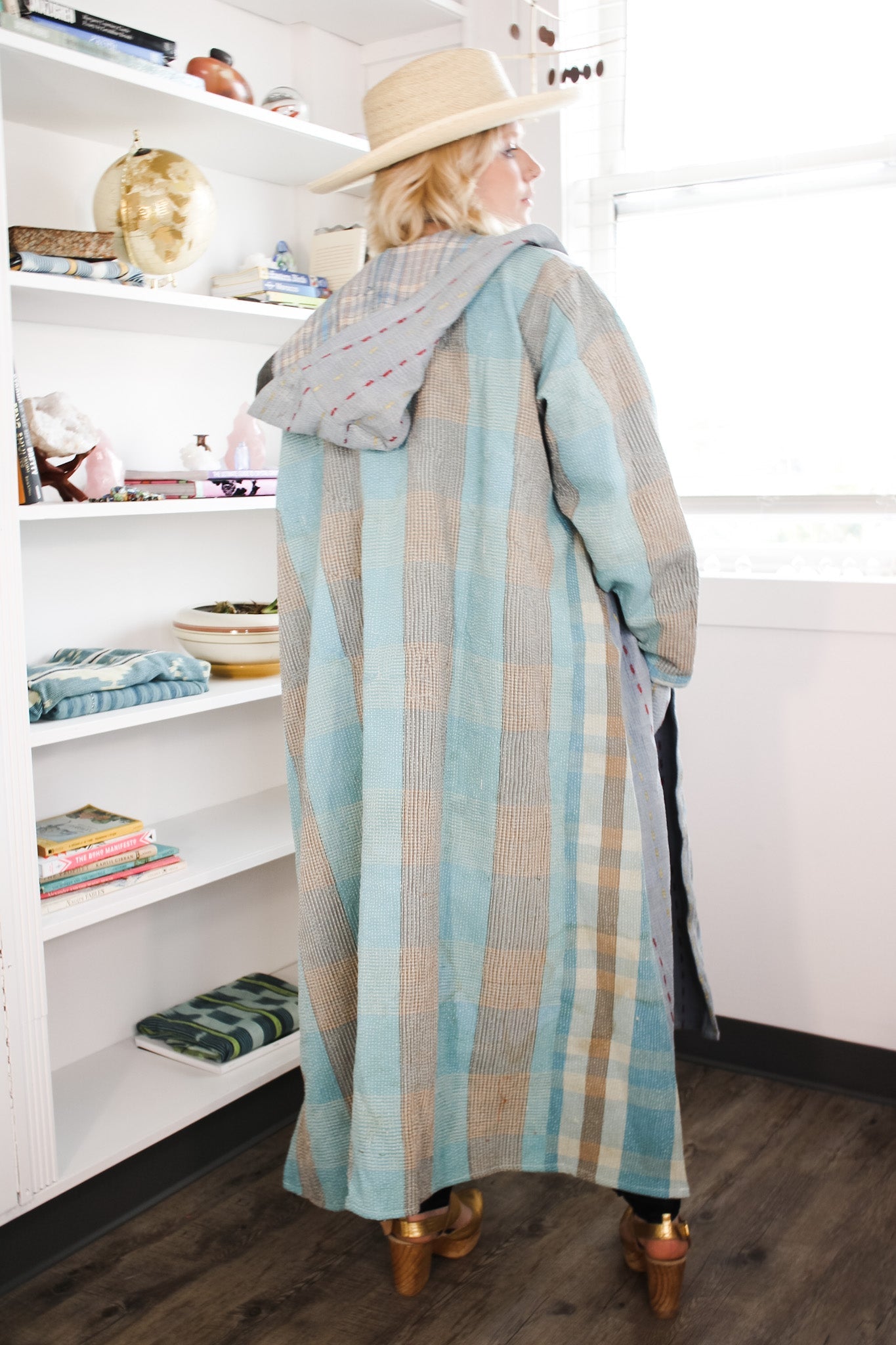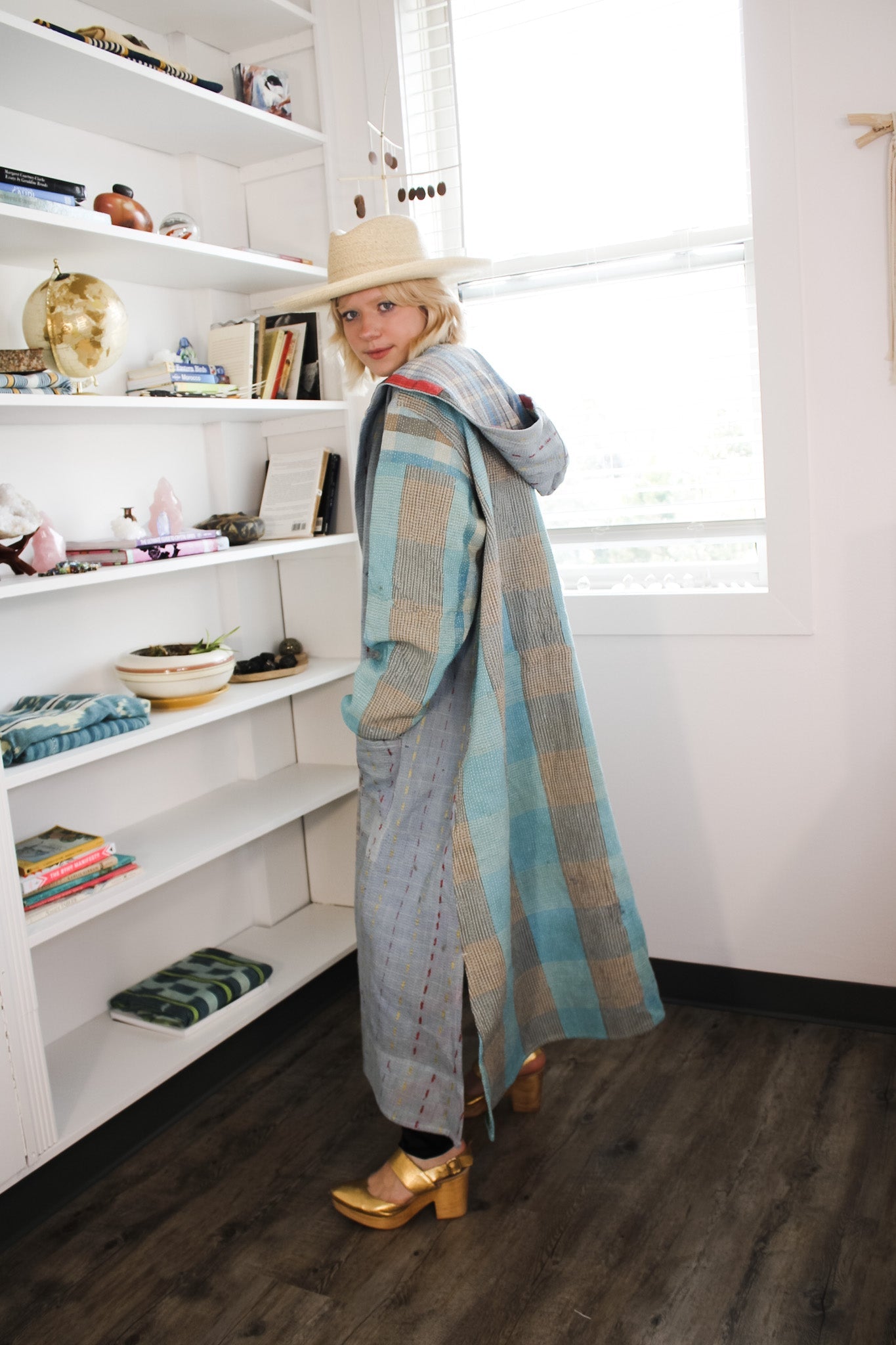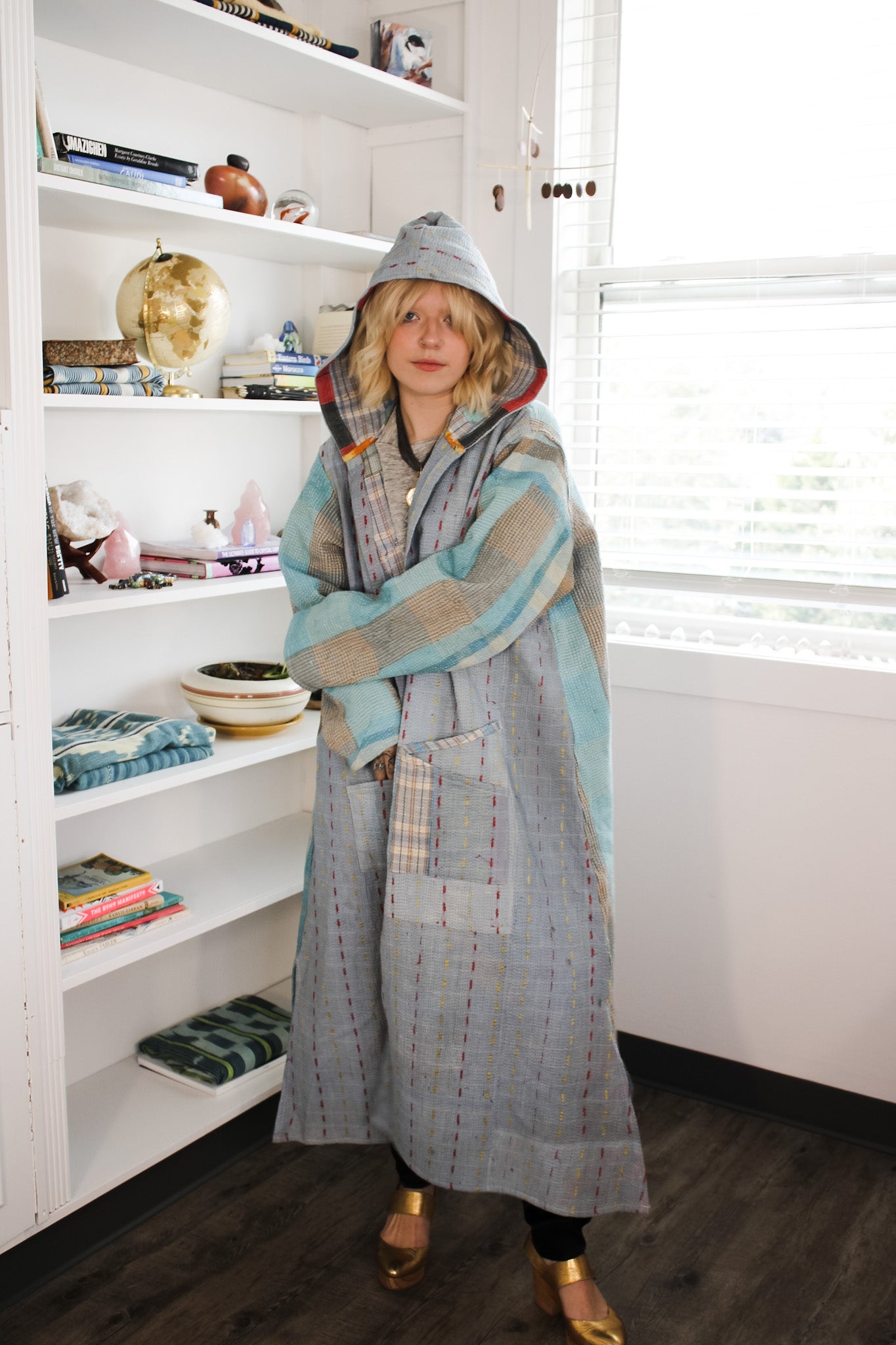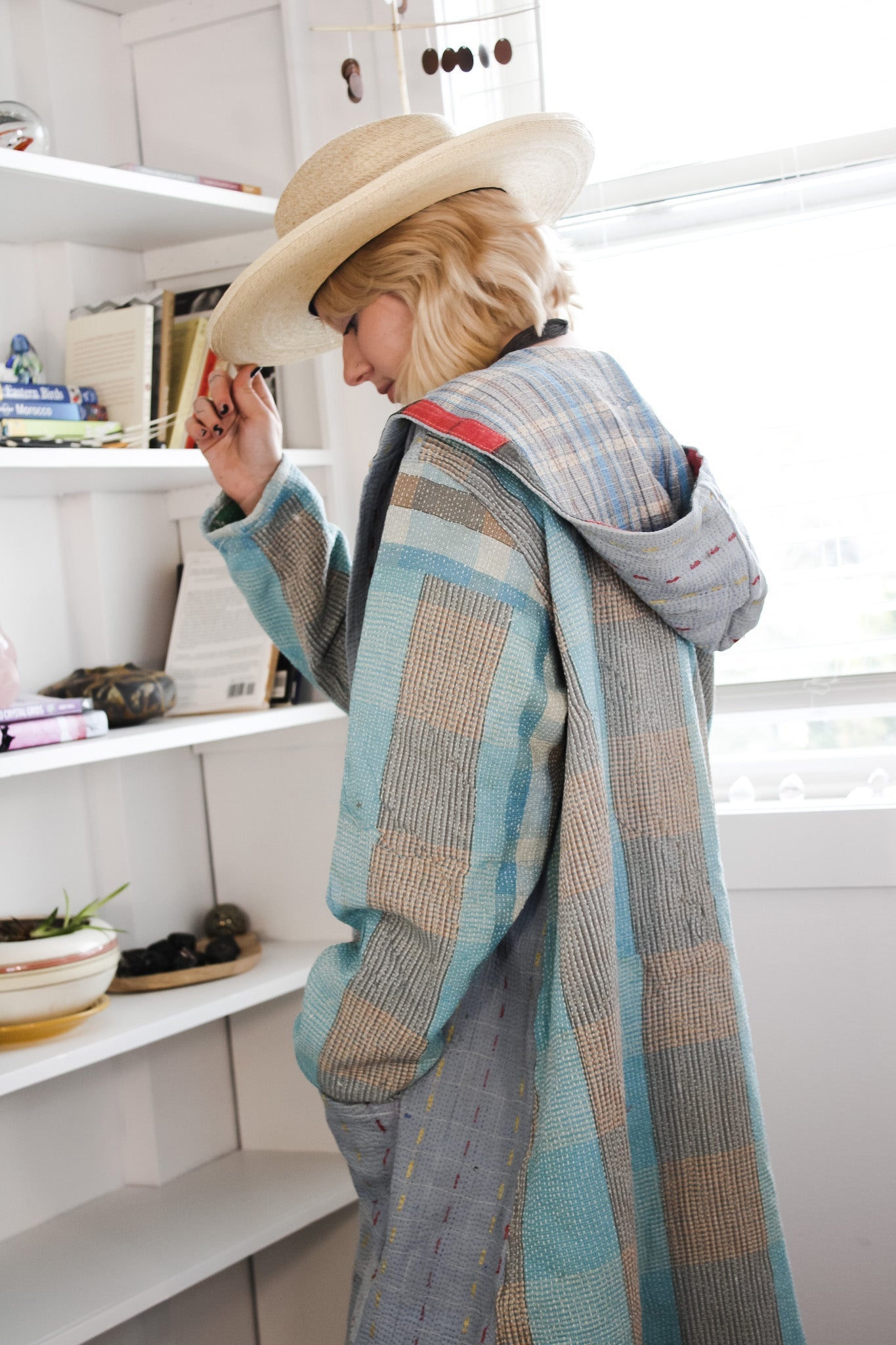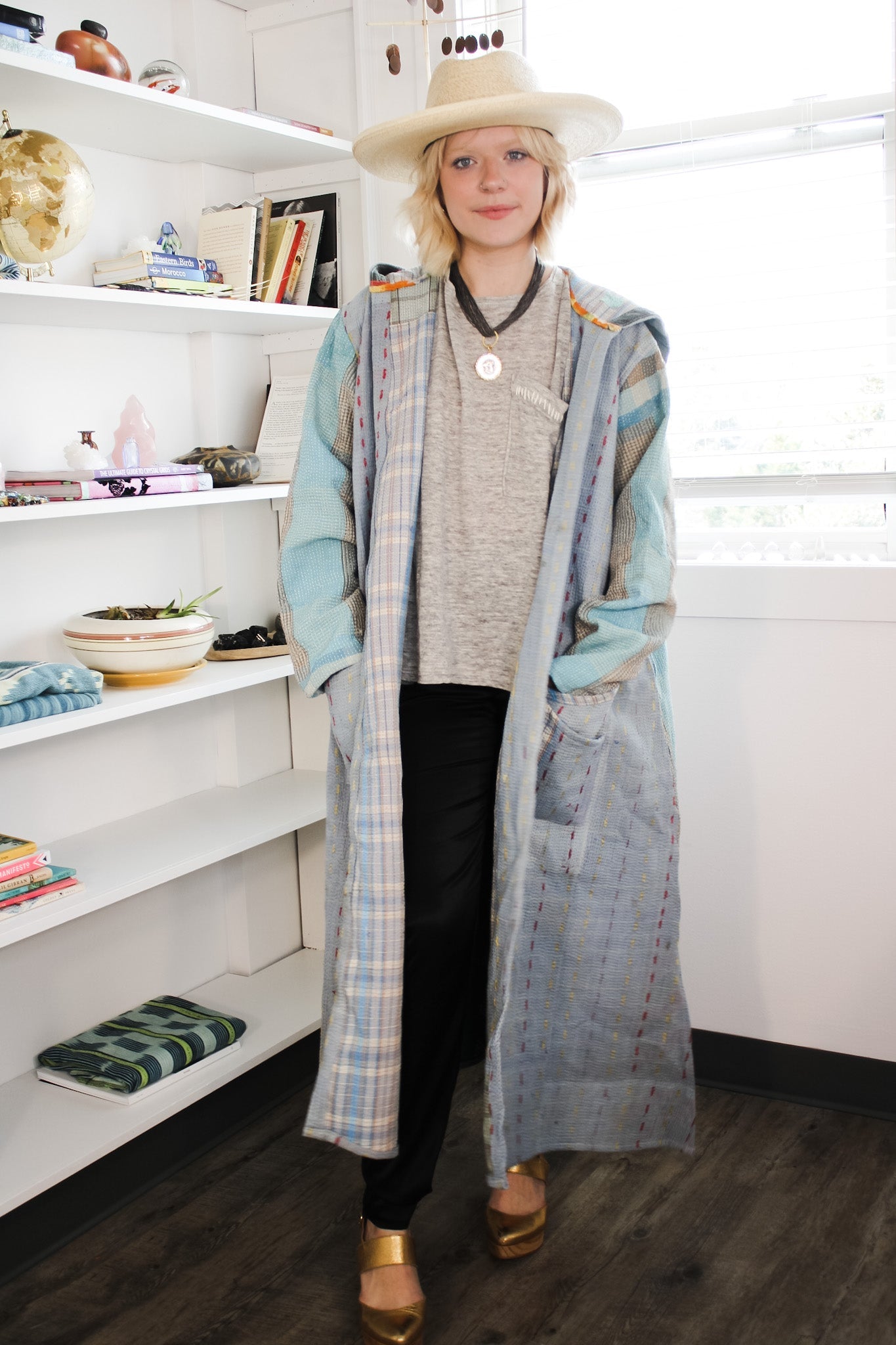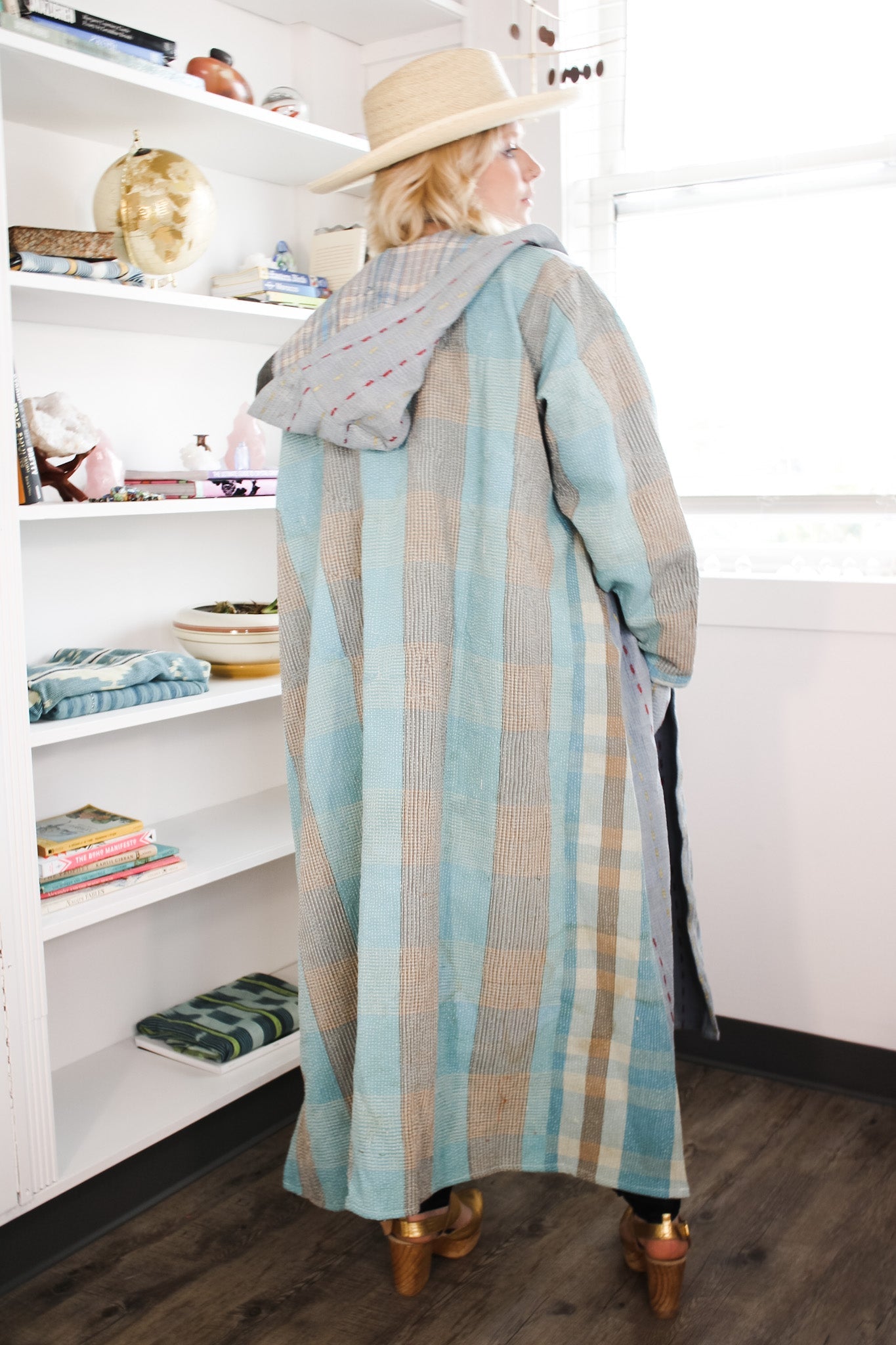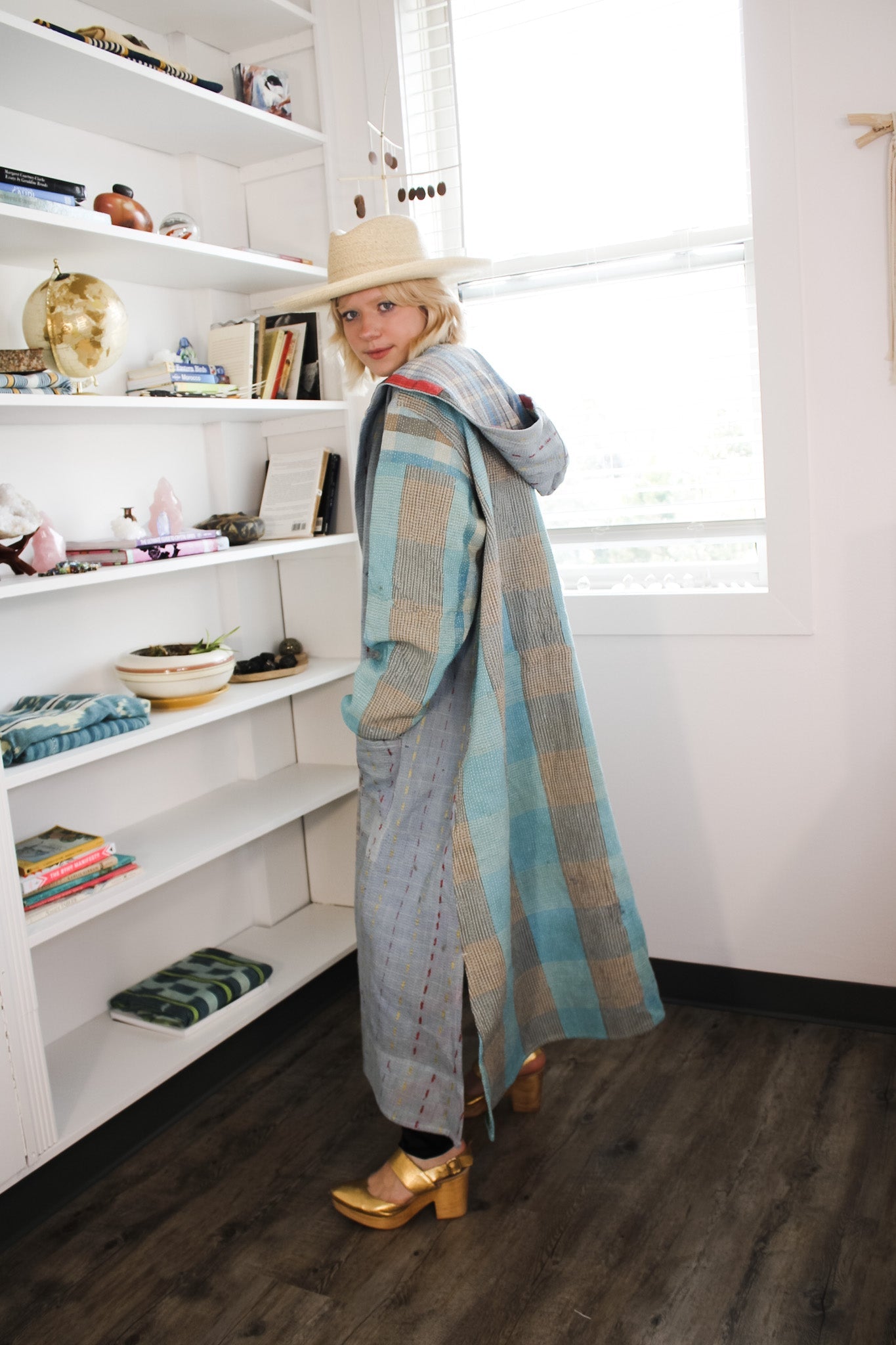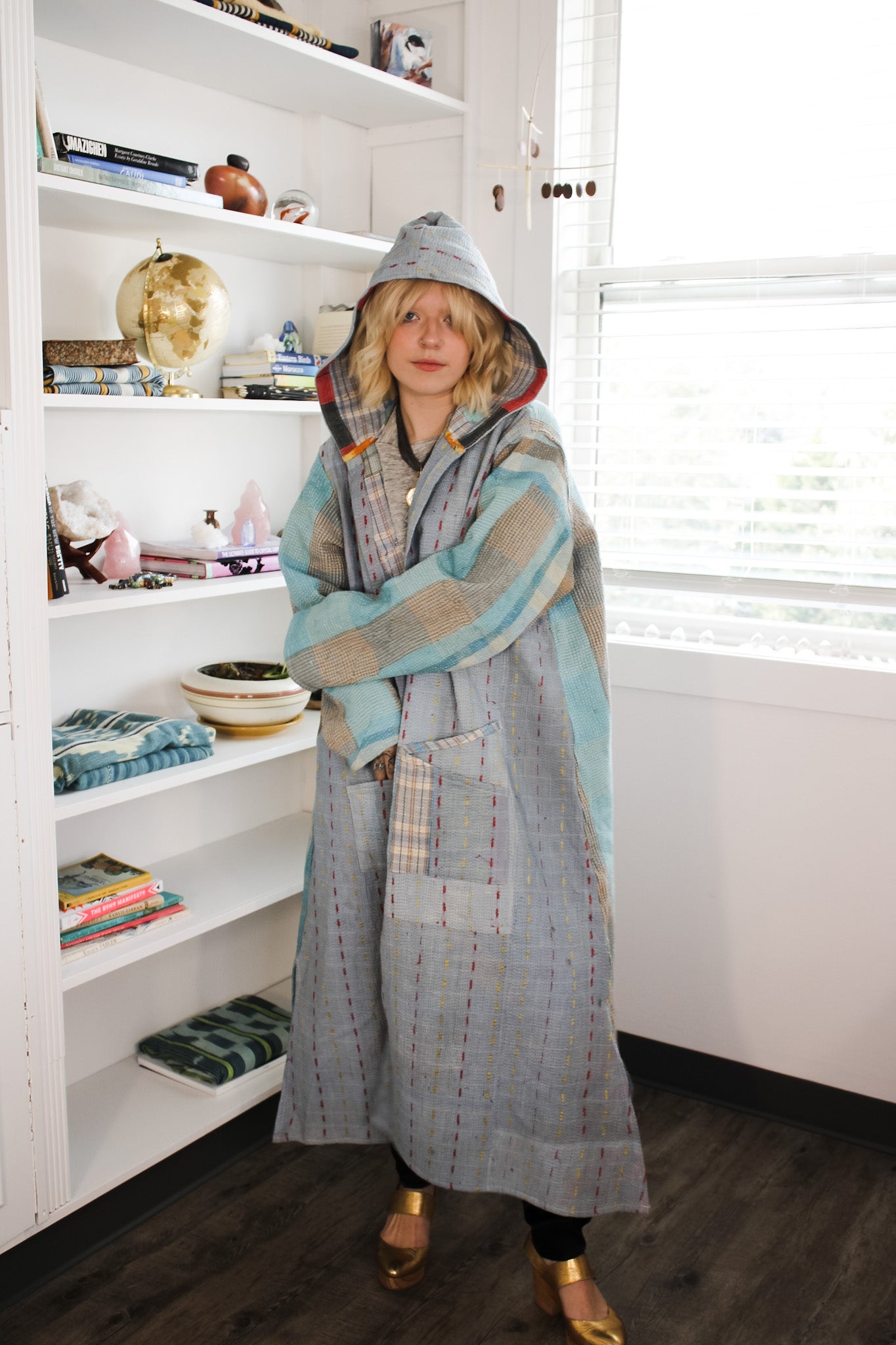 Rising Sun Coat #12346
Channel all the good vibes in the Rising Sun Coat!
ONE OF A KIND
Perfect for layering, the Rising Sun Coat is crafted from hand fine kantha stitched cotton sari, this longline dream piece features double exterior pockets, a hood and side slits for extra dimension.
Crafted and sewn by families in a small village in Northern India provided with work and a fair living. This product should be hand washed and line dried for longest life. For softness, fluff in the dryer on low heat after it has dried from hand washing.
Disclosure: These vintage styles have lived a full life before becoming the designs in our shop. Fabrics may have small threads or holes in the layers. Color inconsistency or small stains may be present. The saris are sewn together and extend the life of each design. Imperfections should be celebrated.