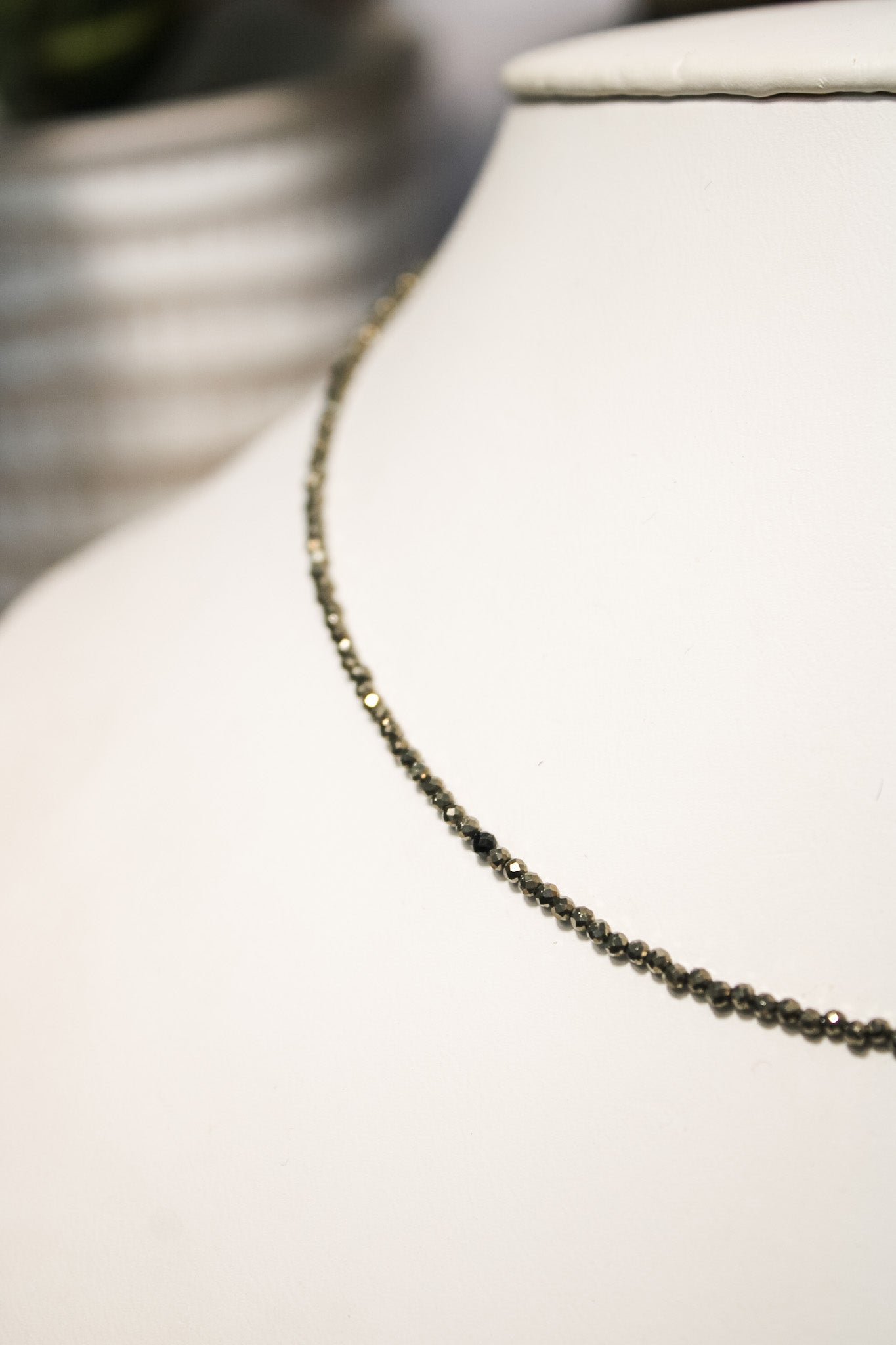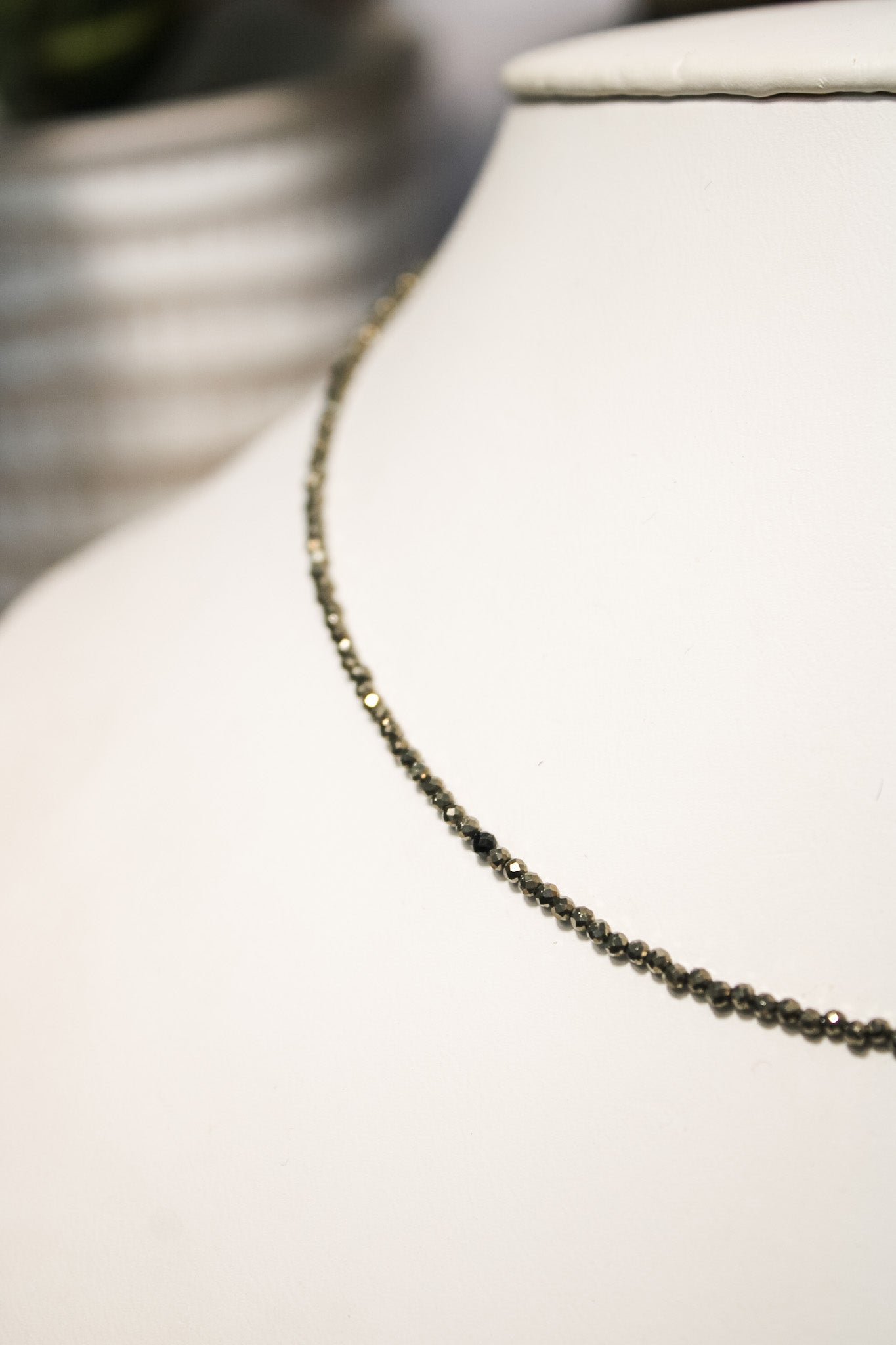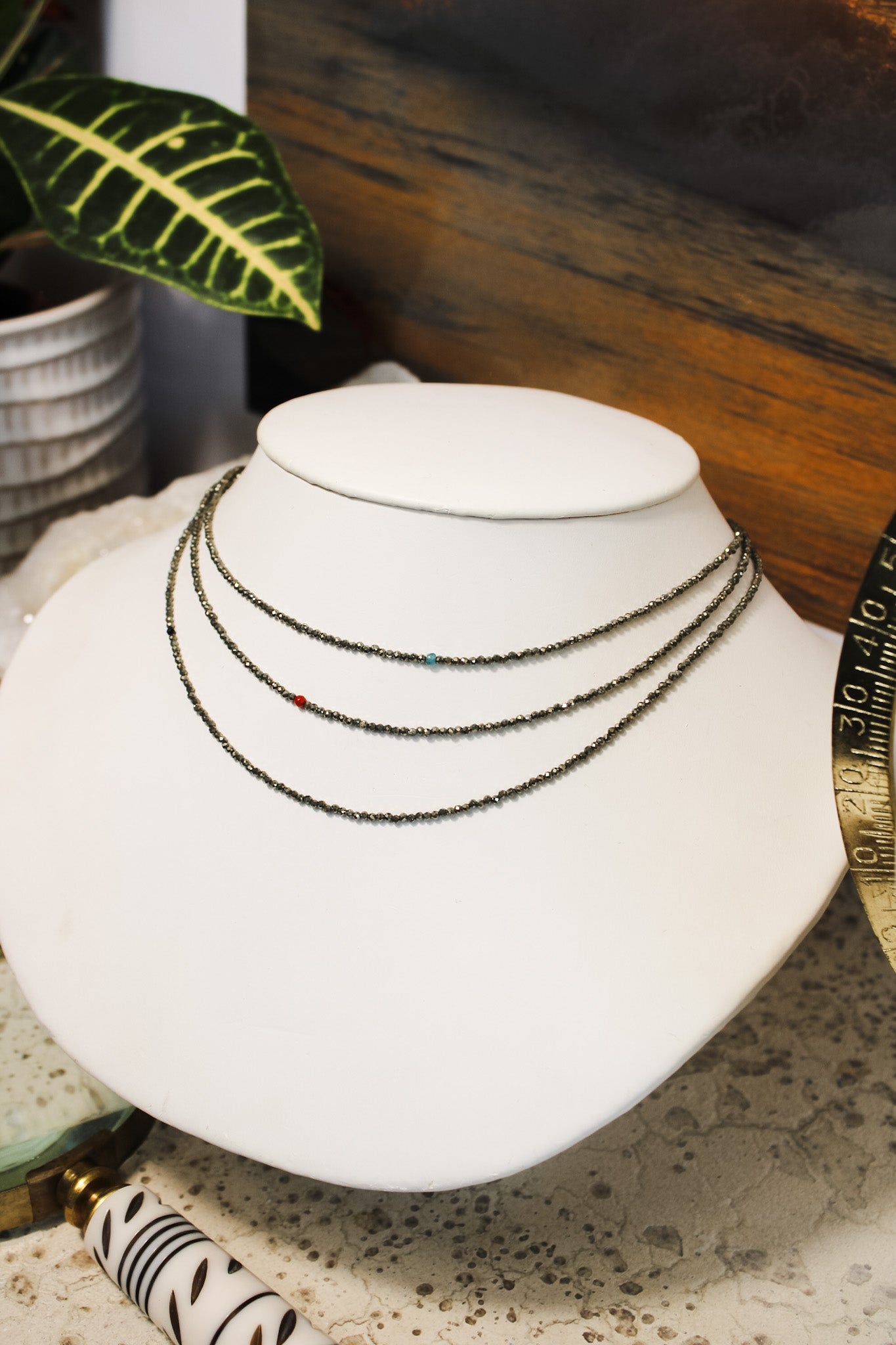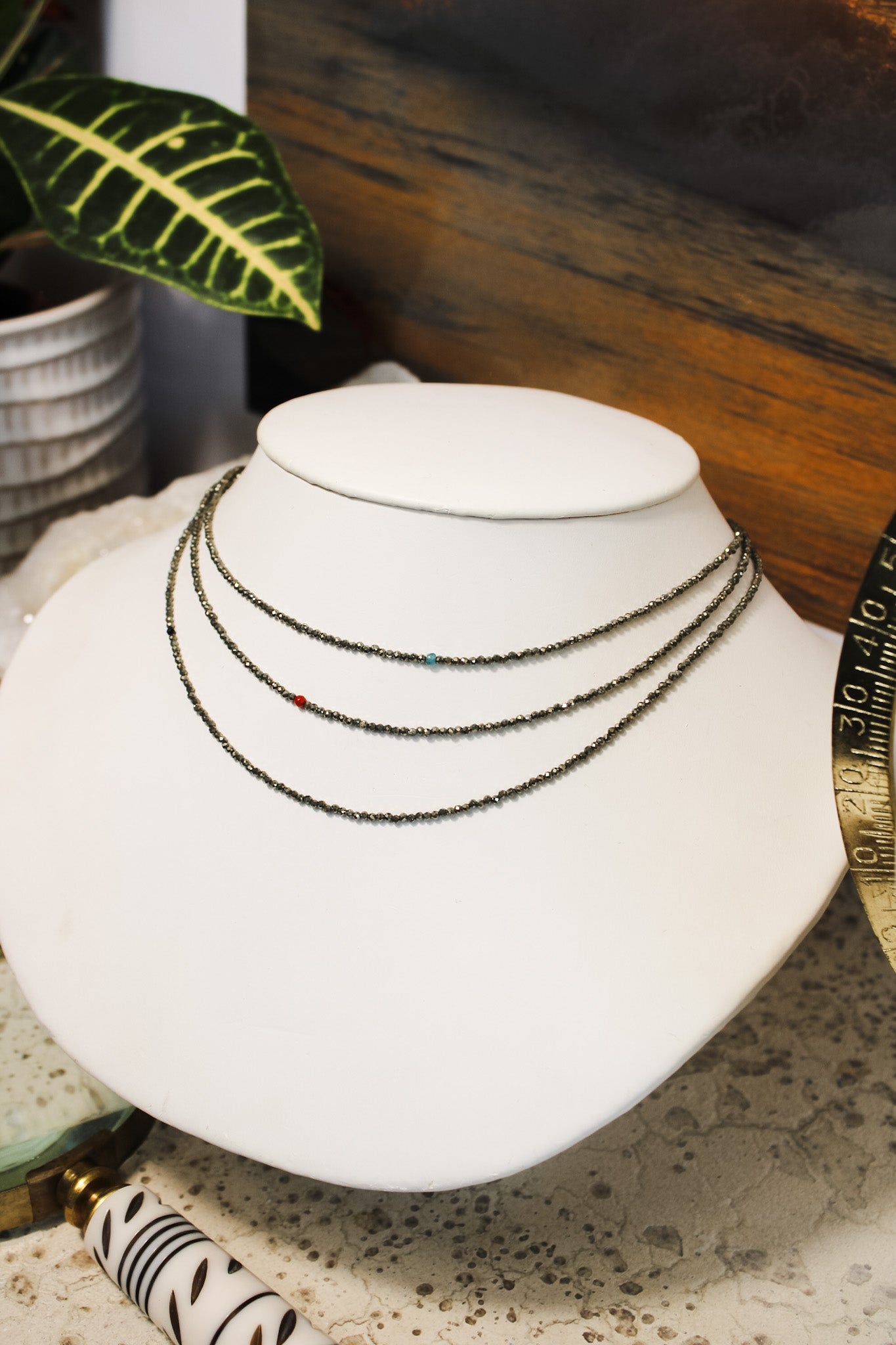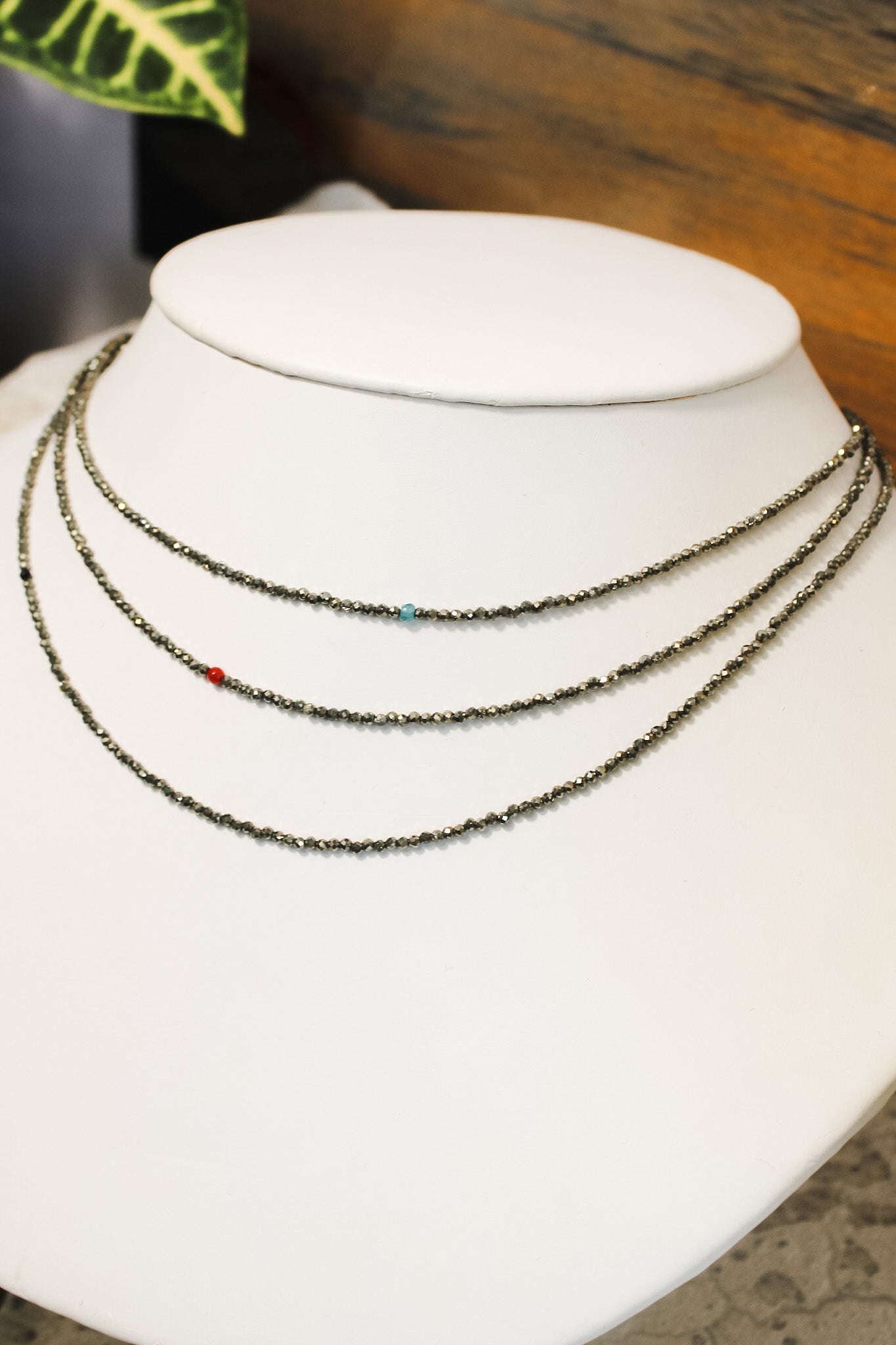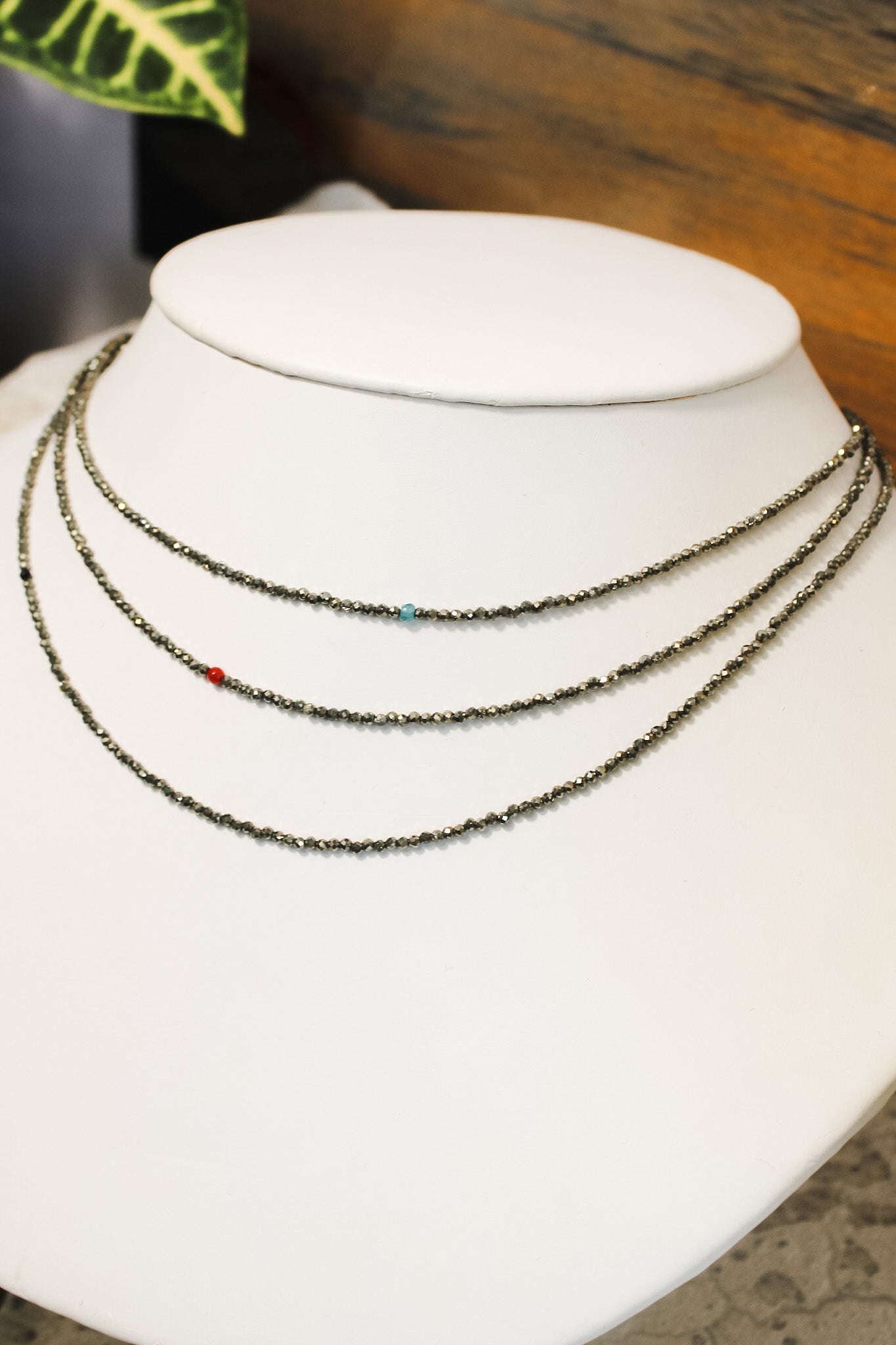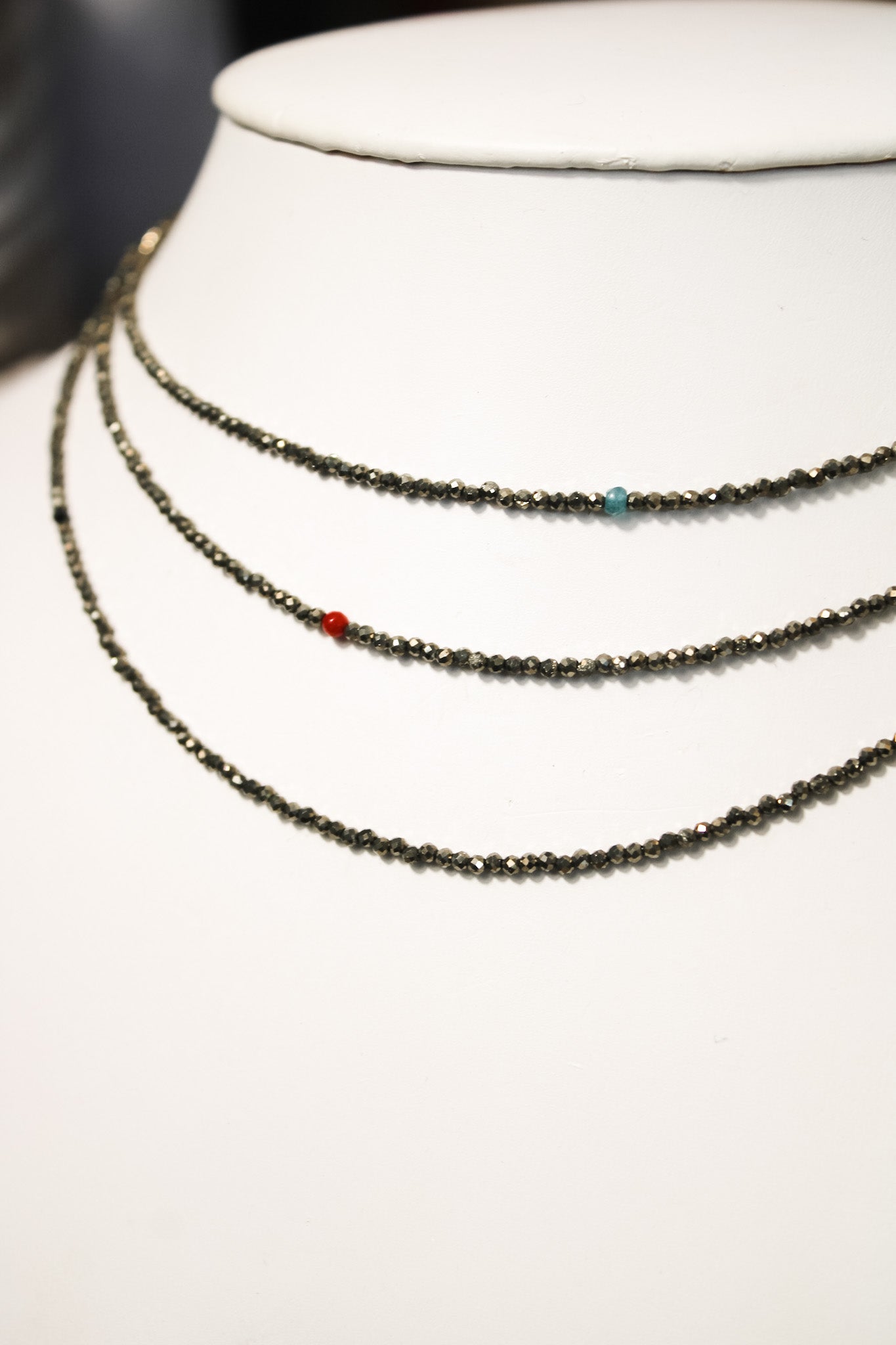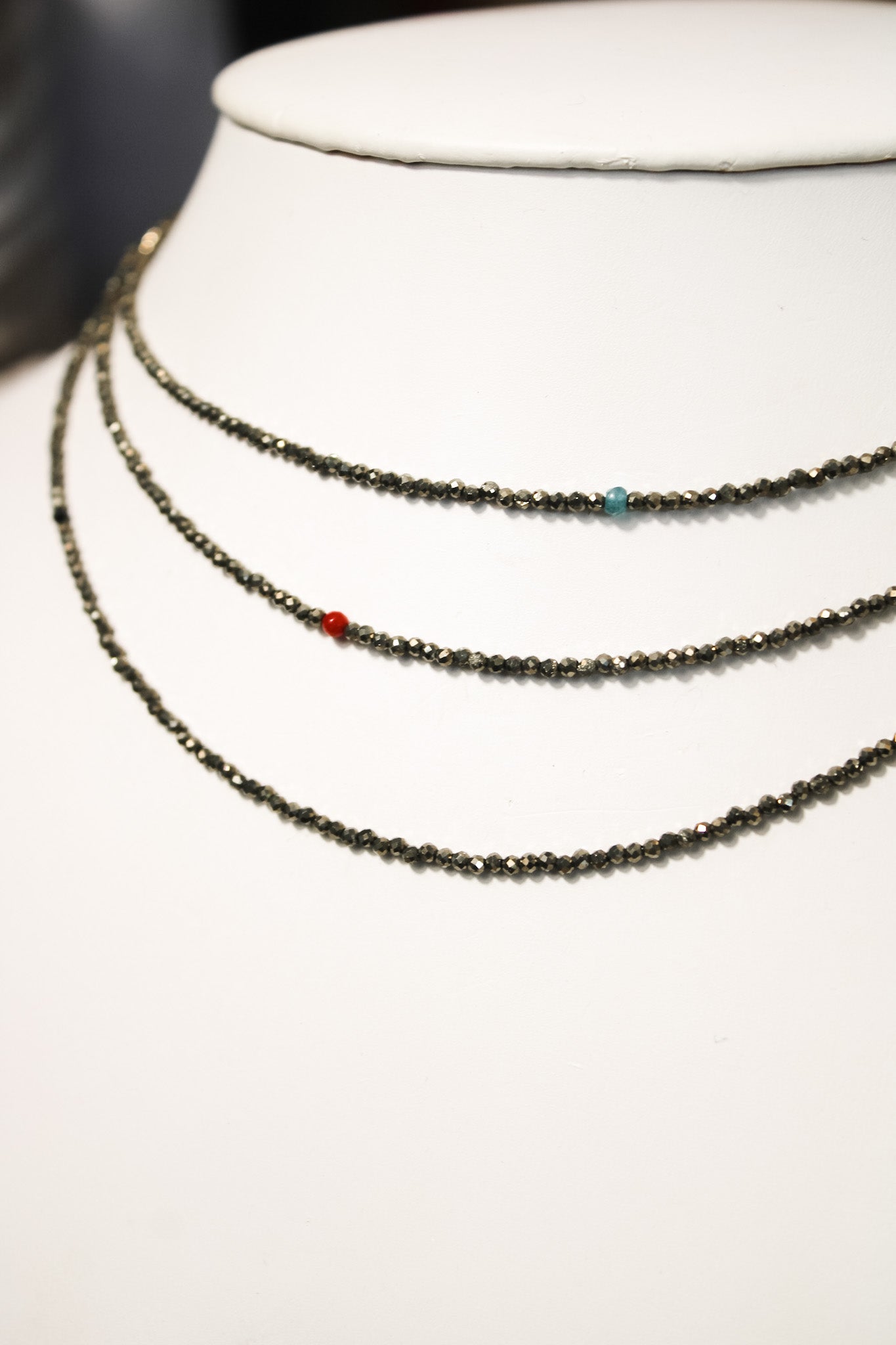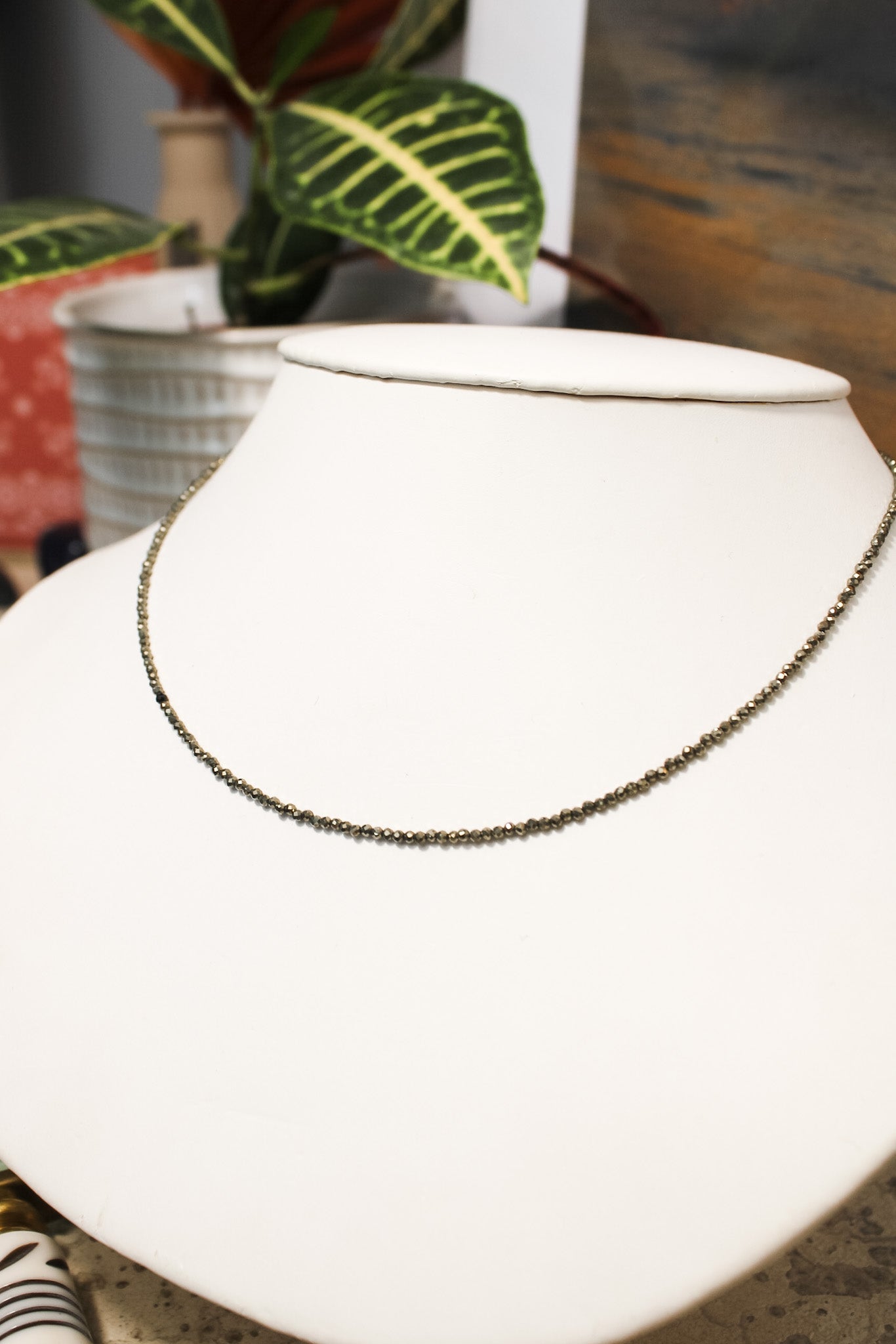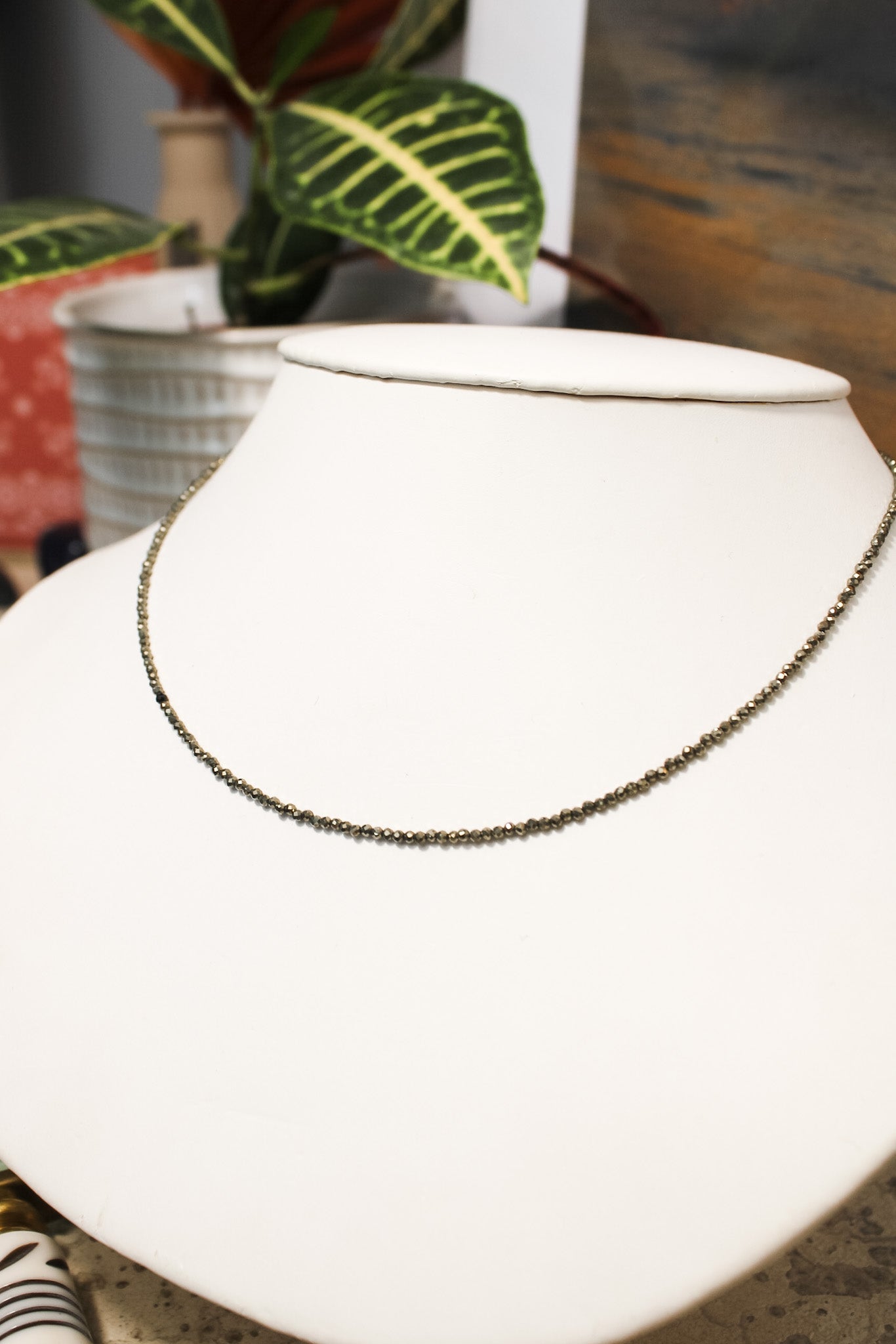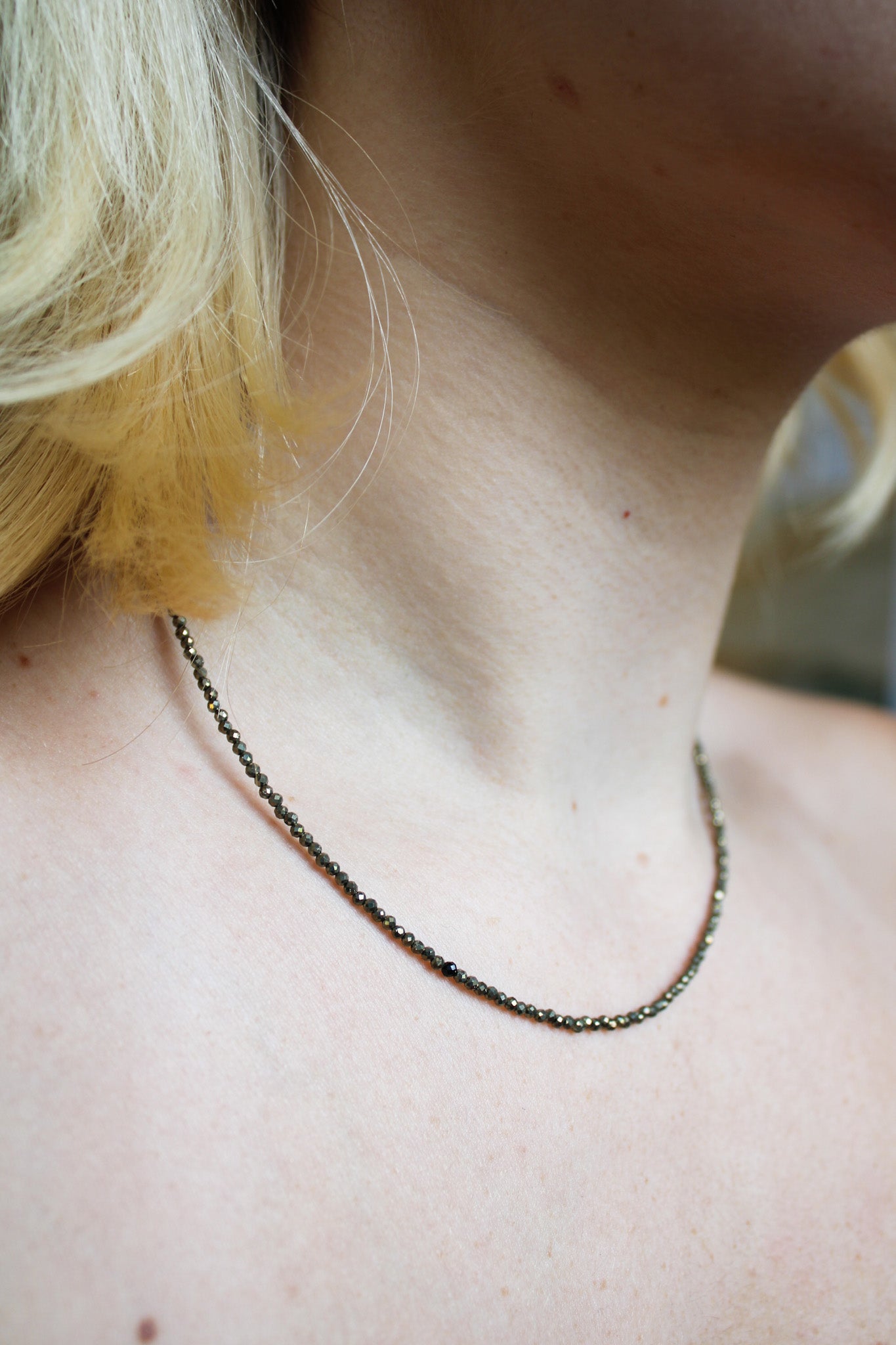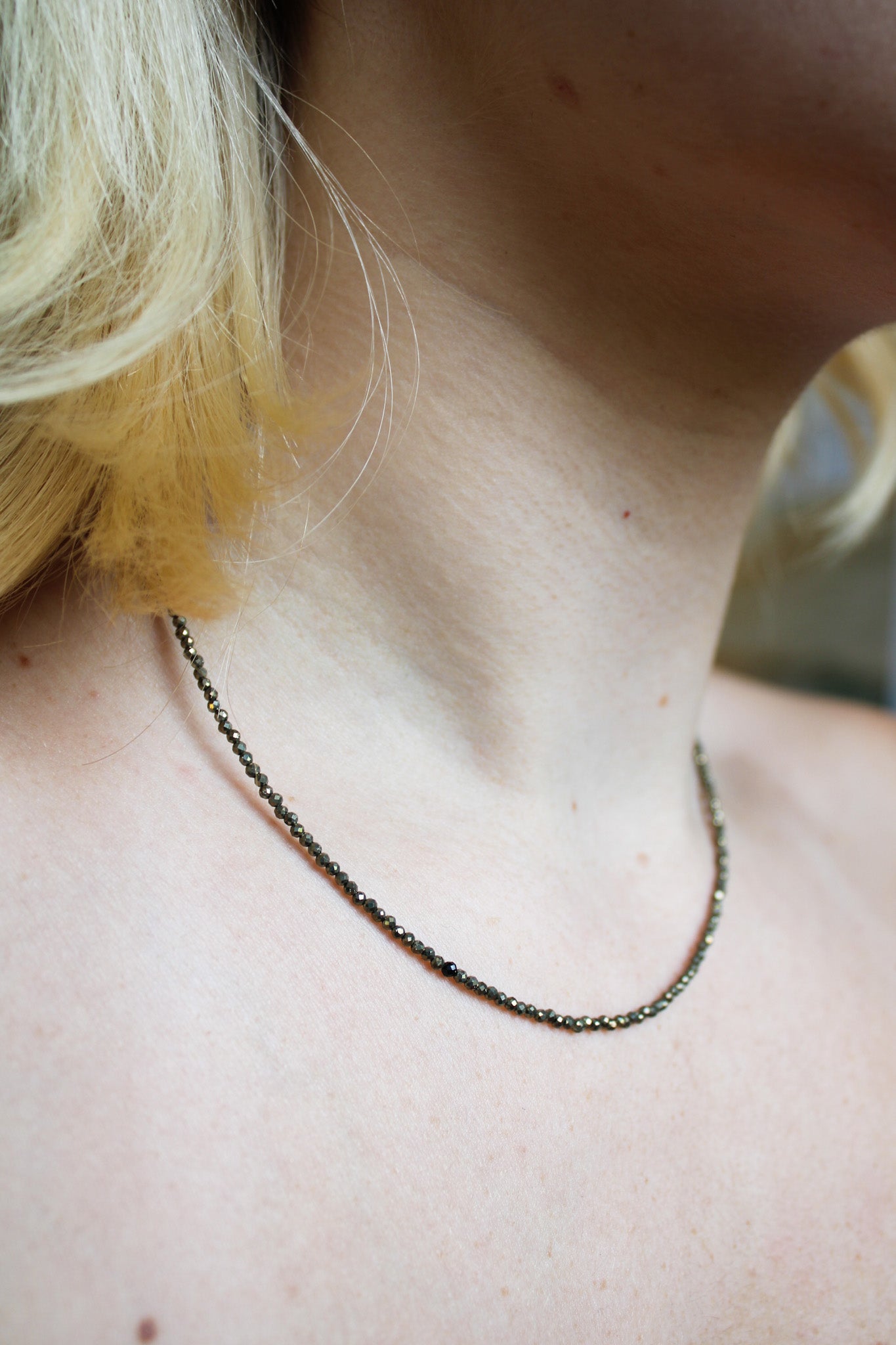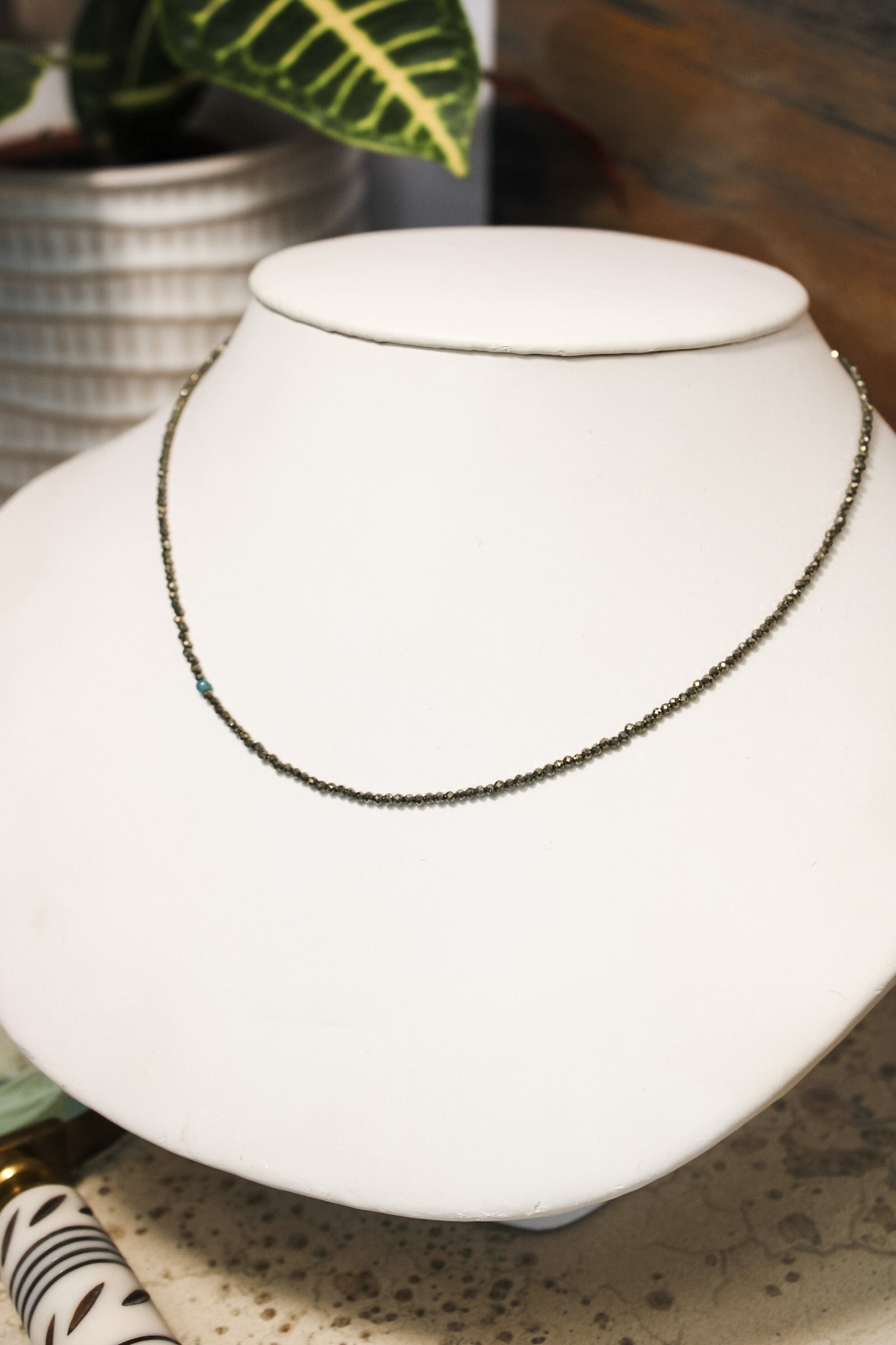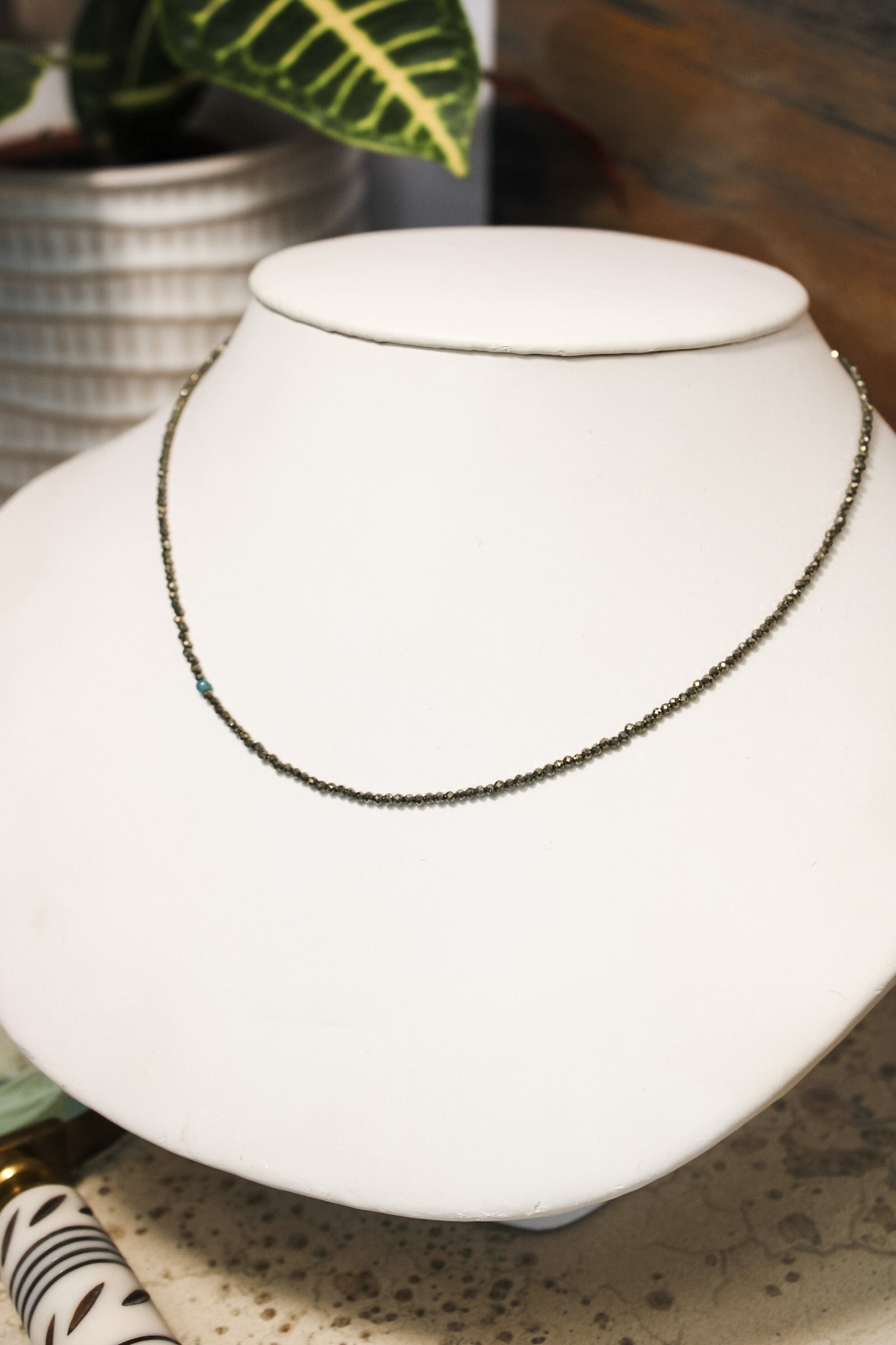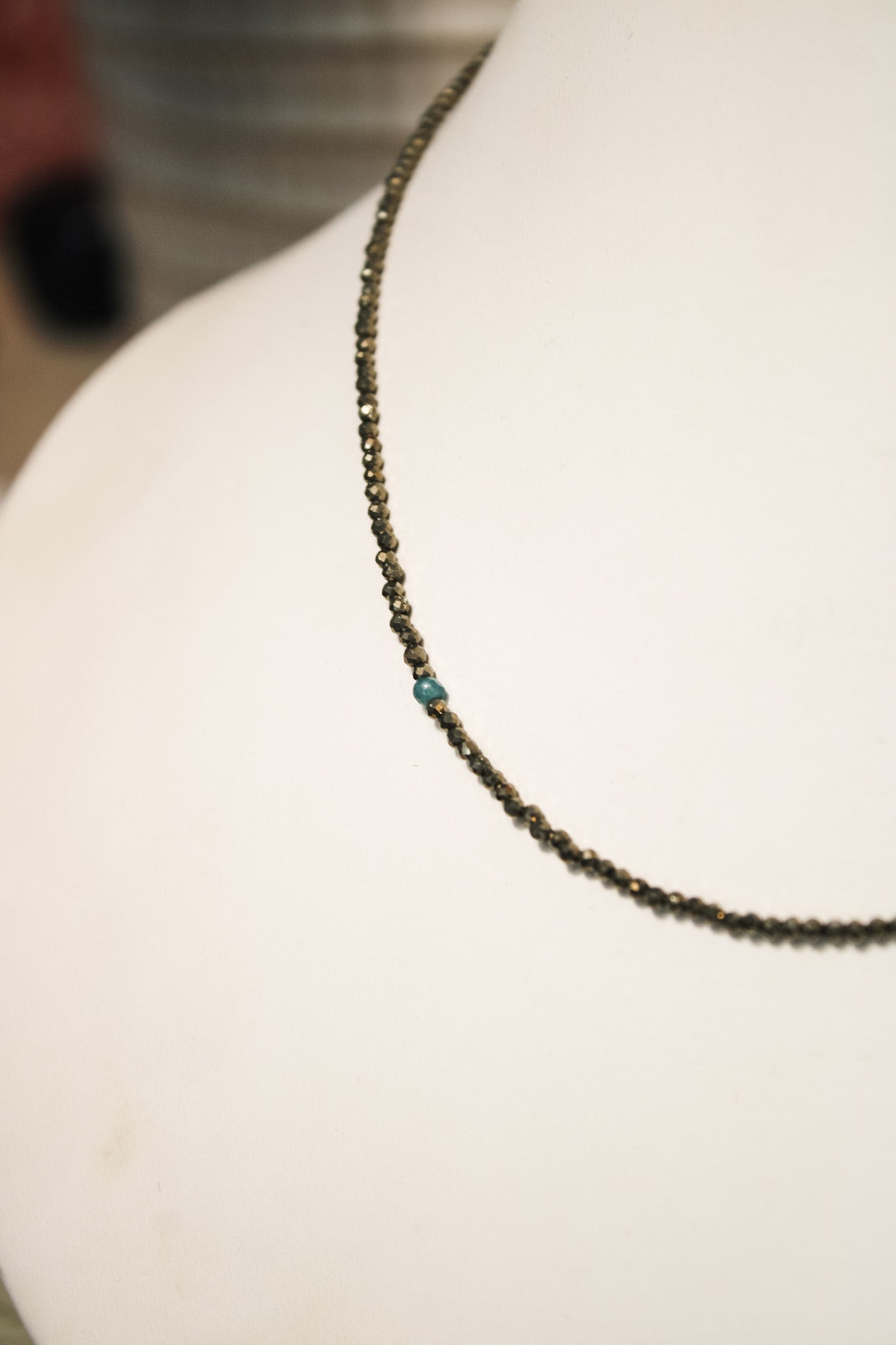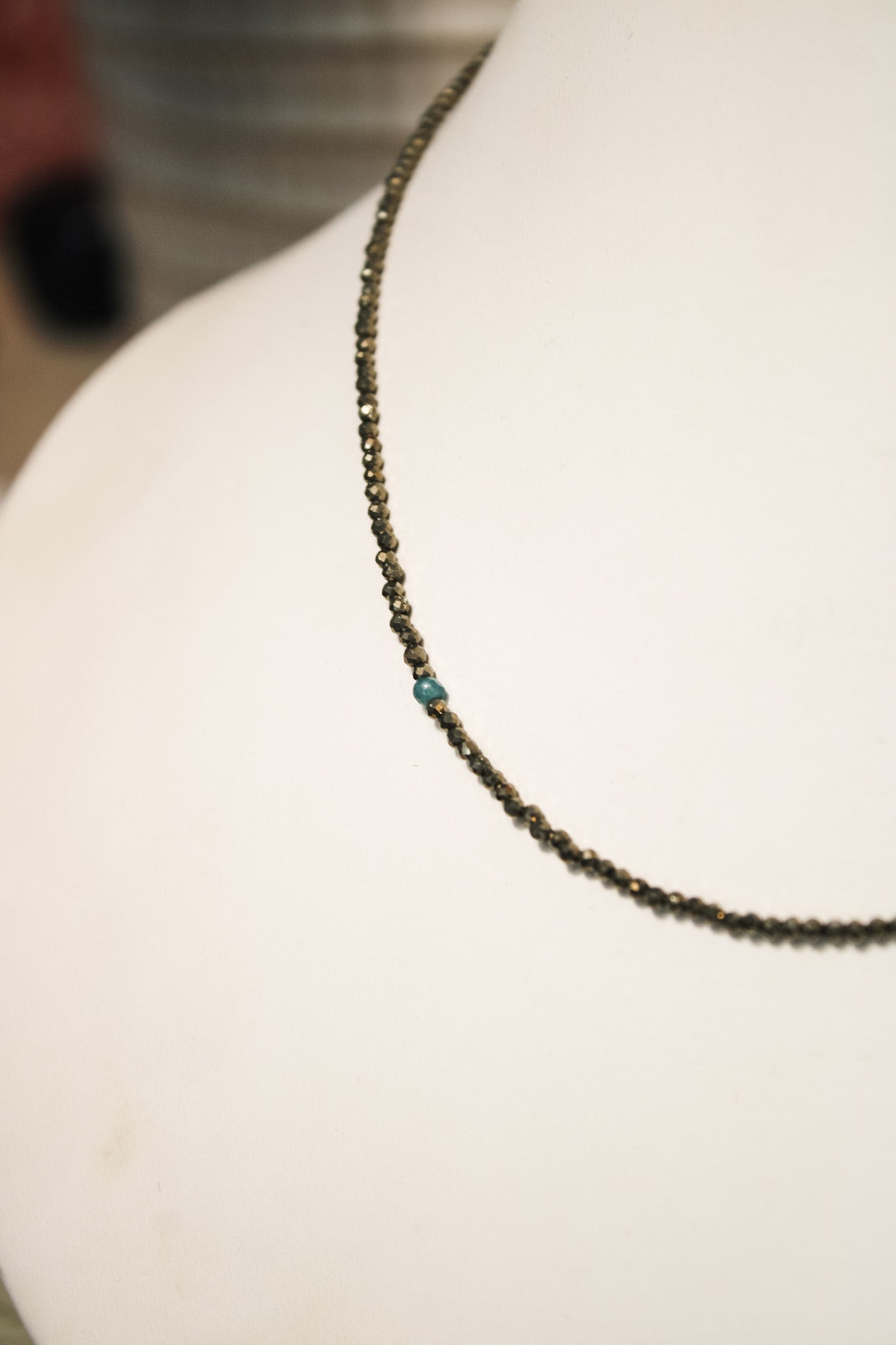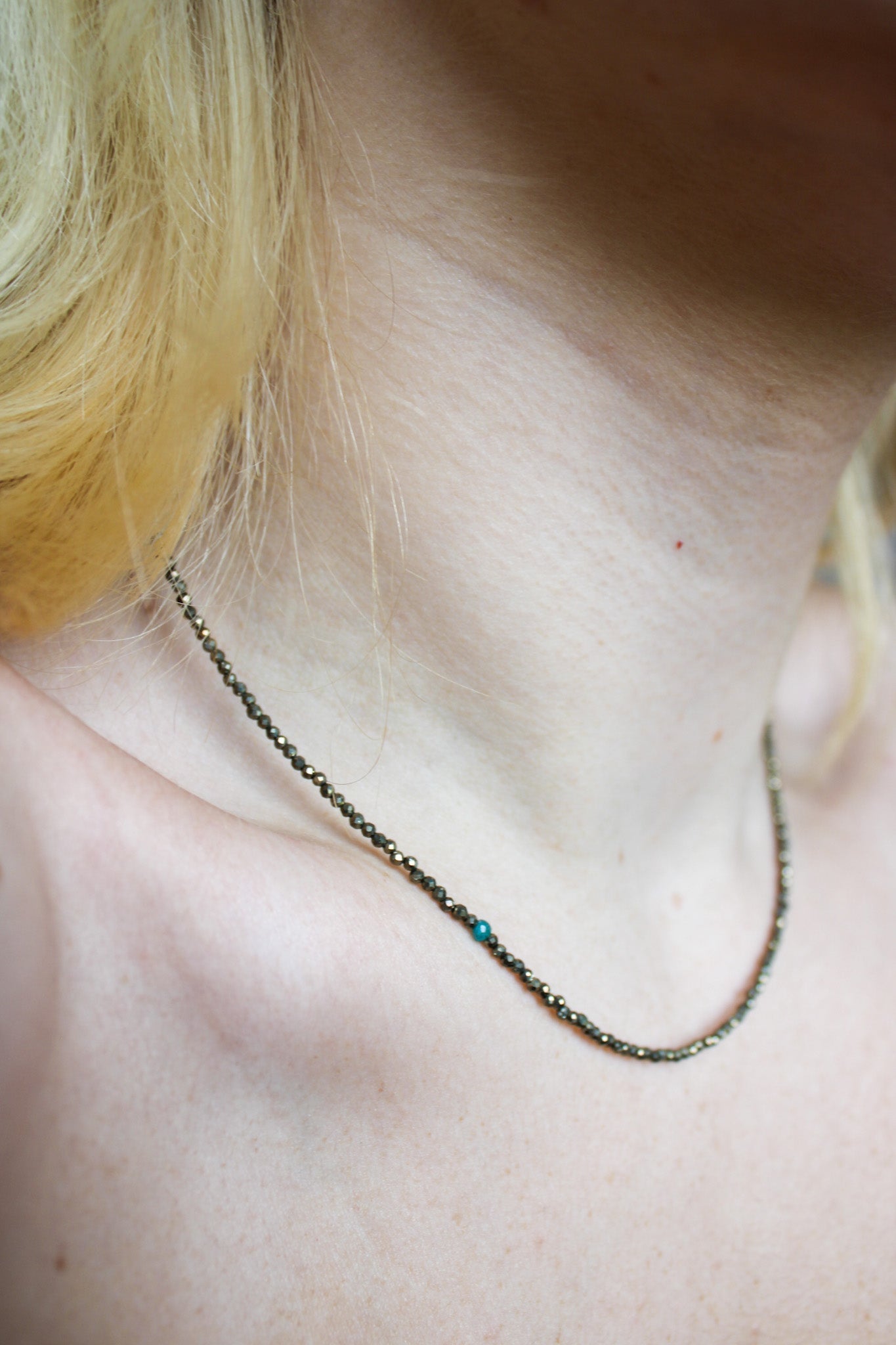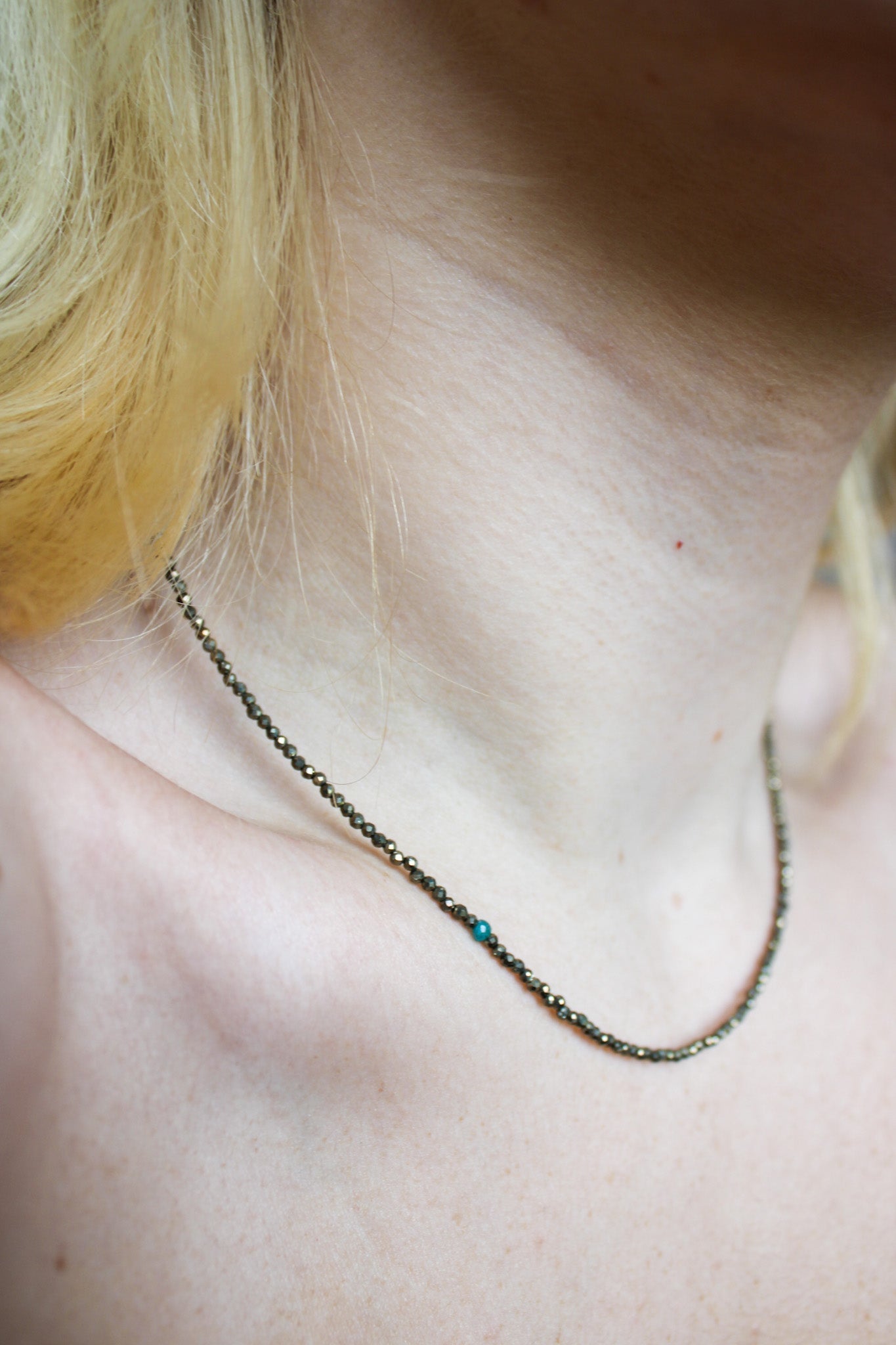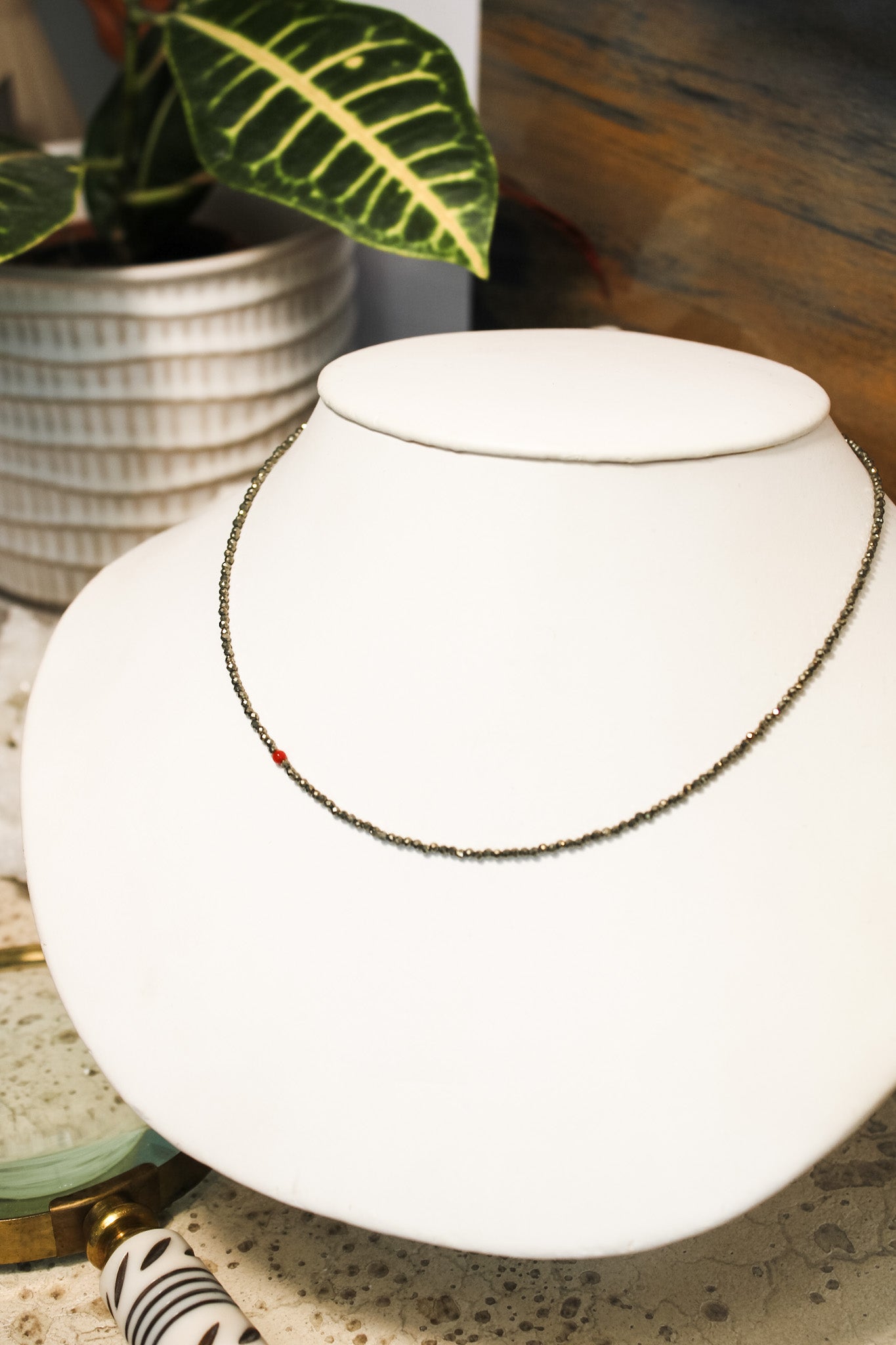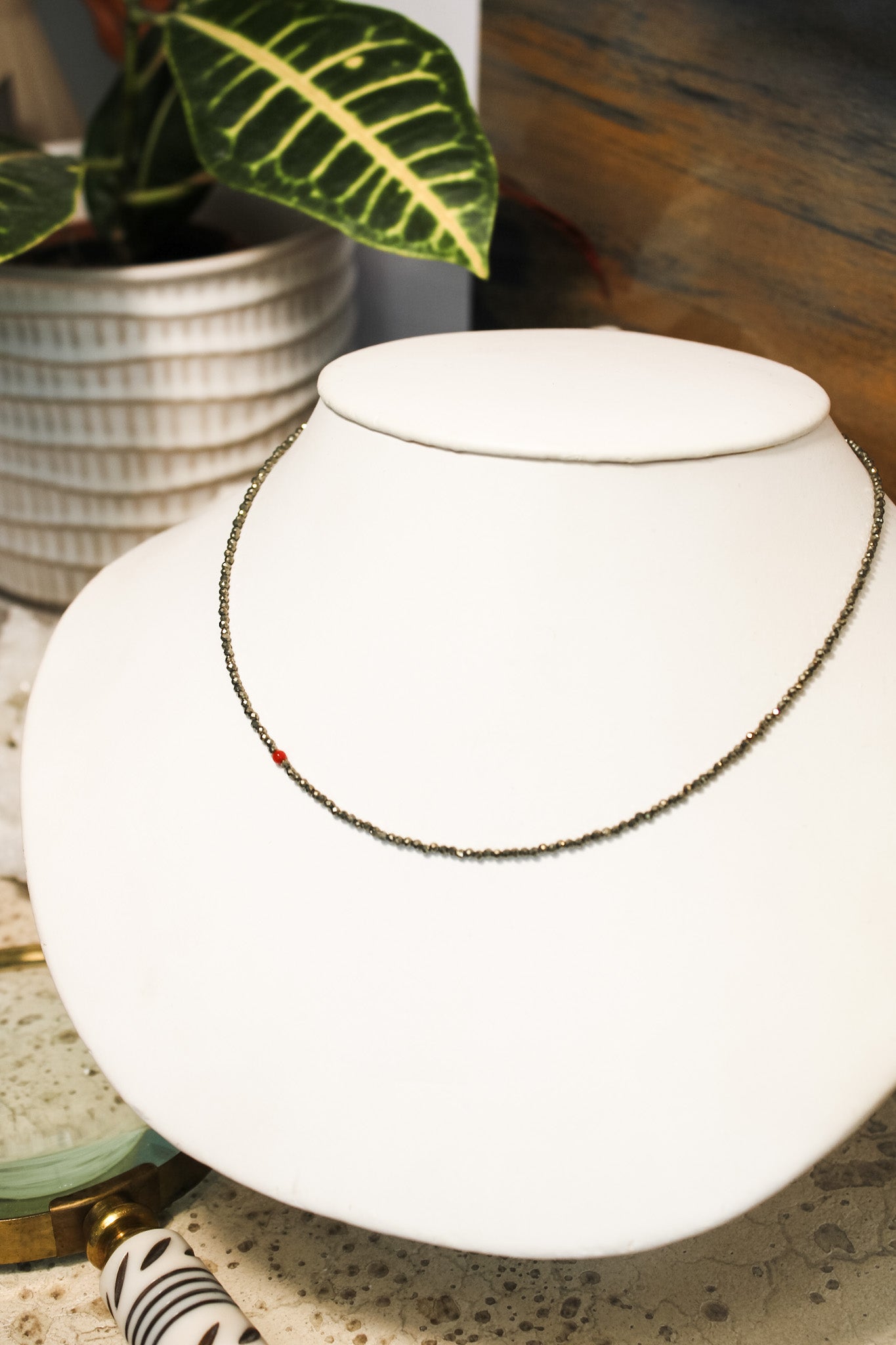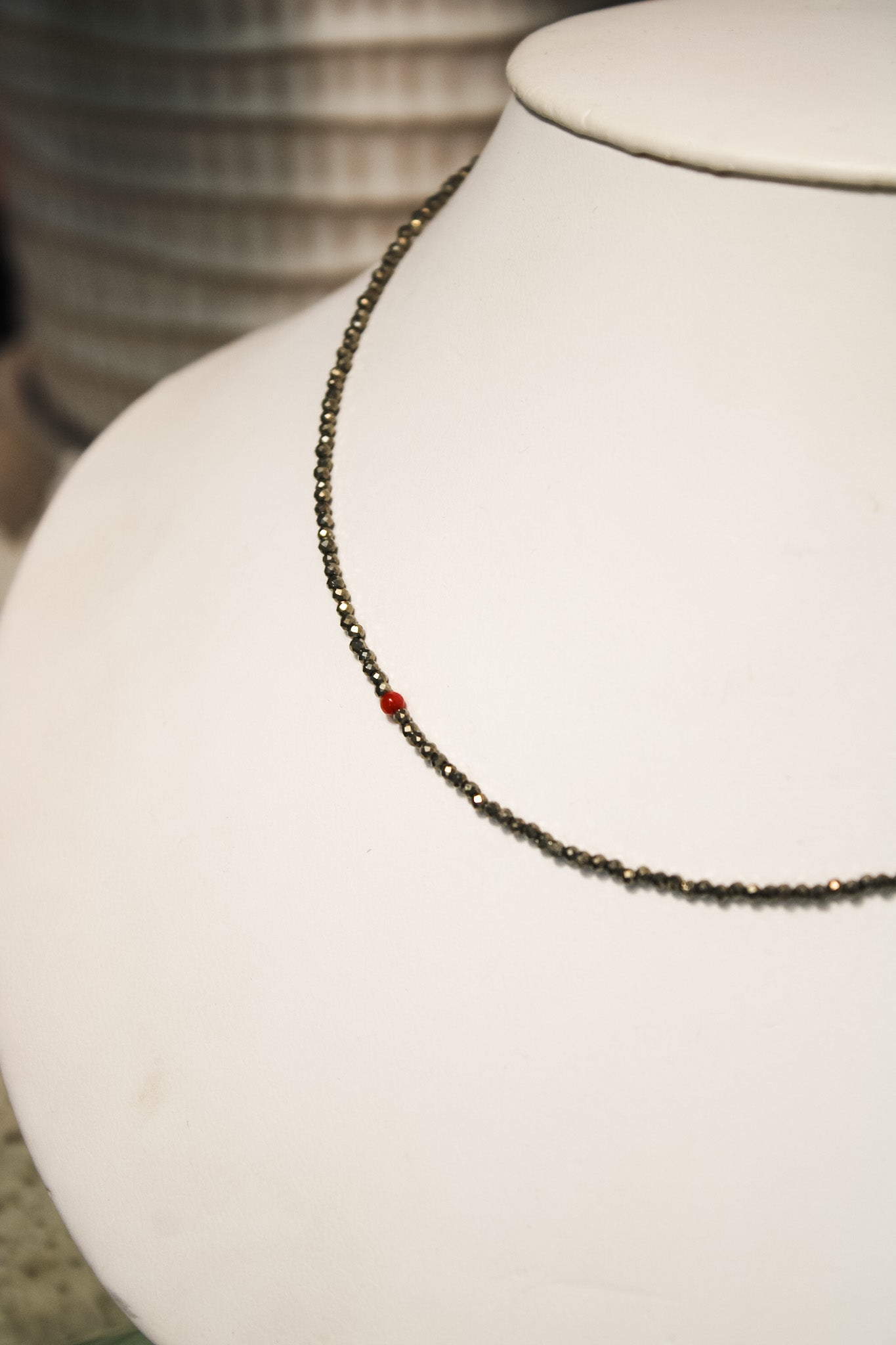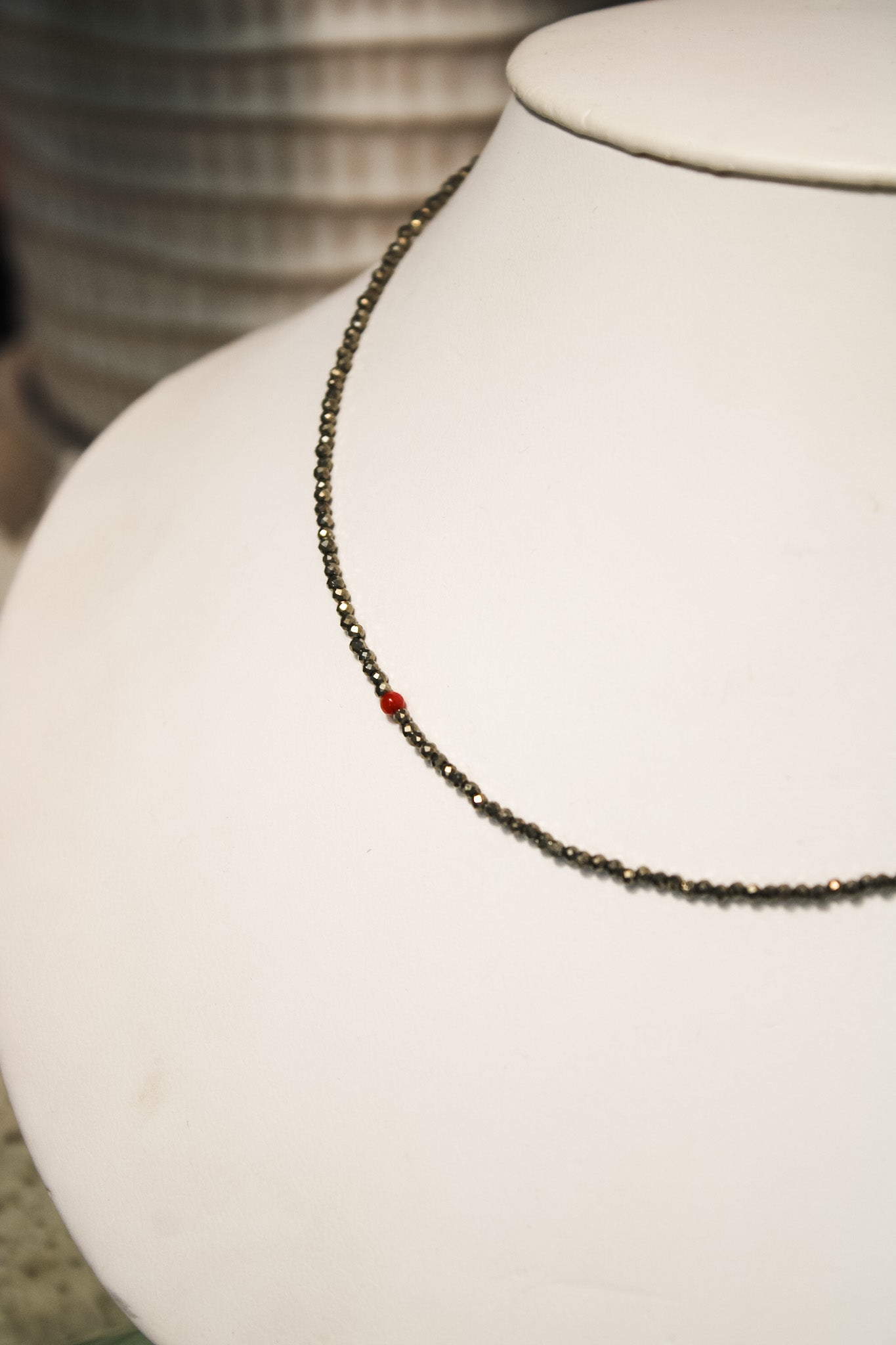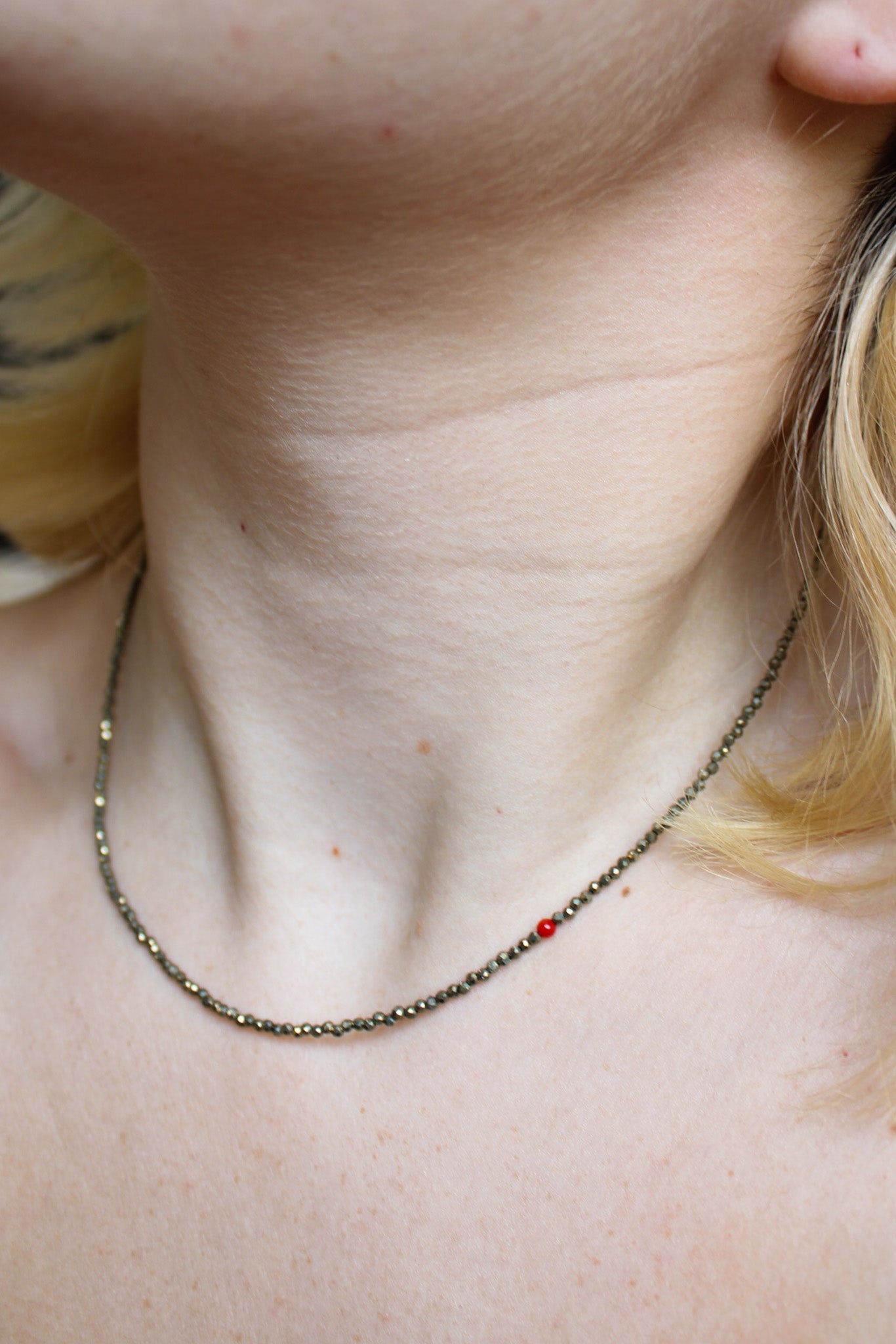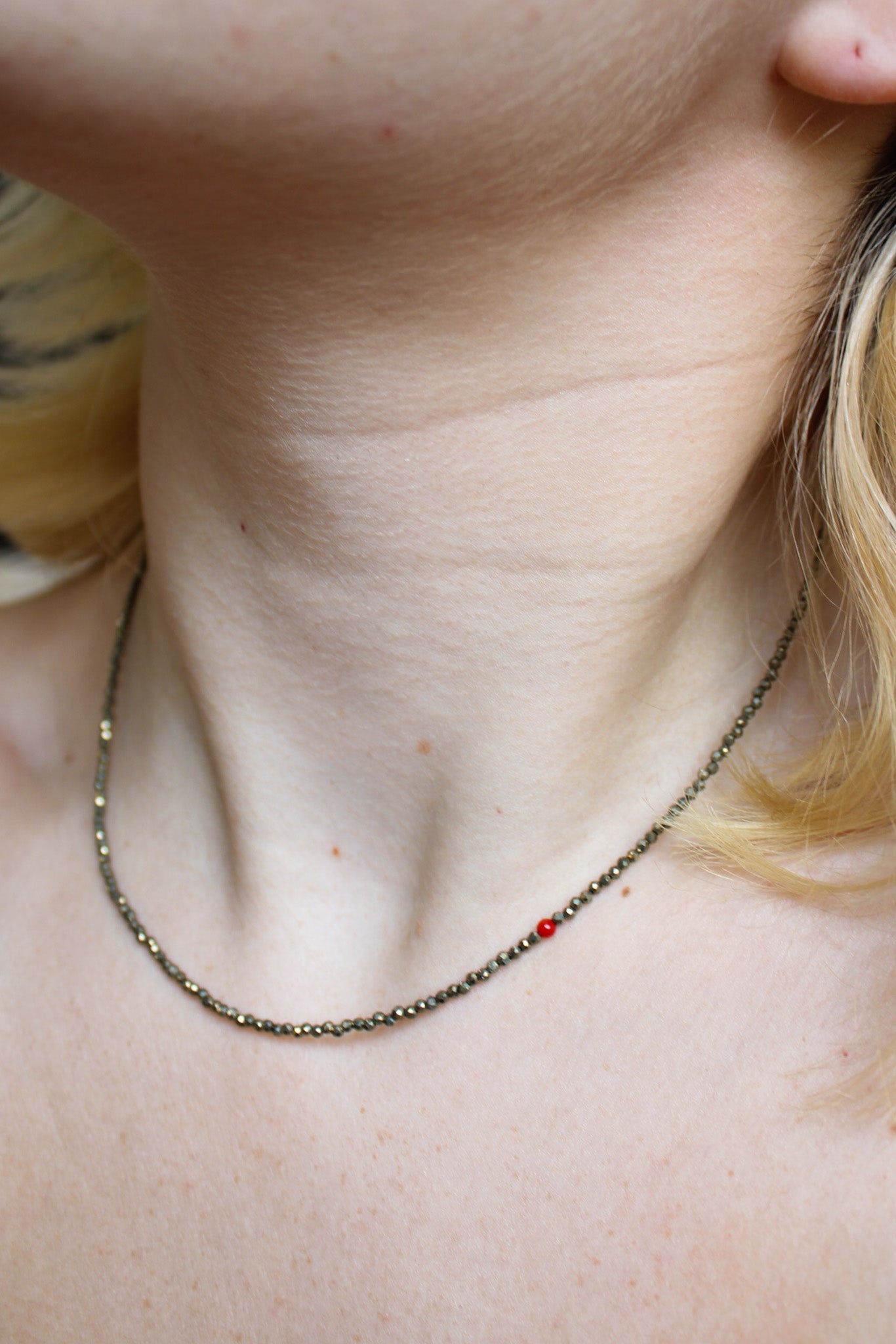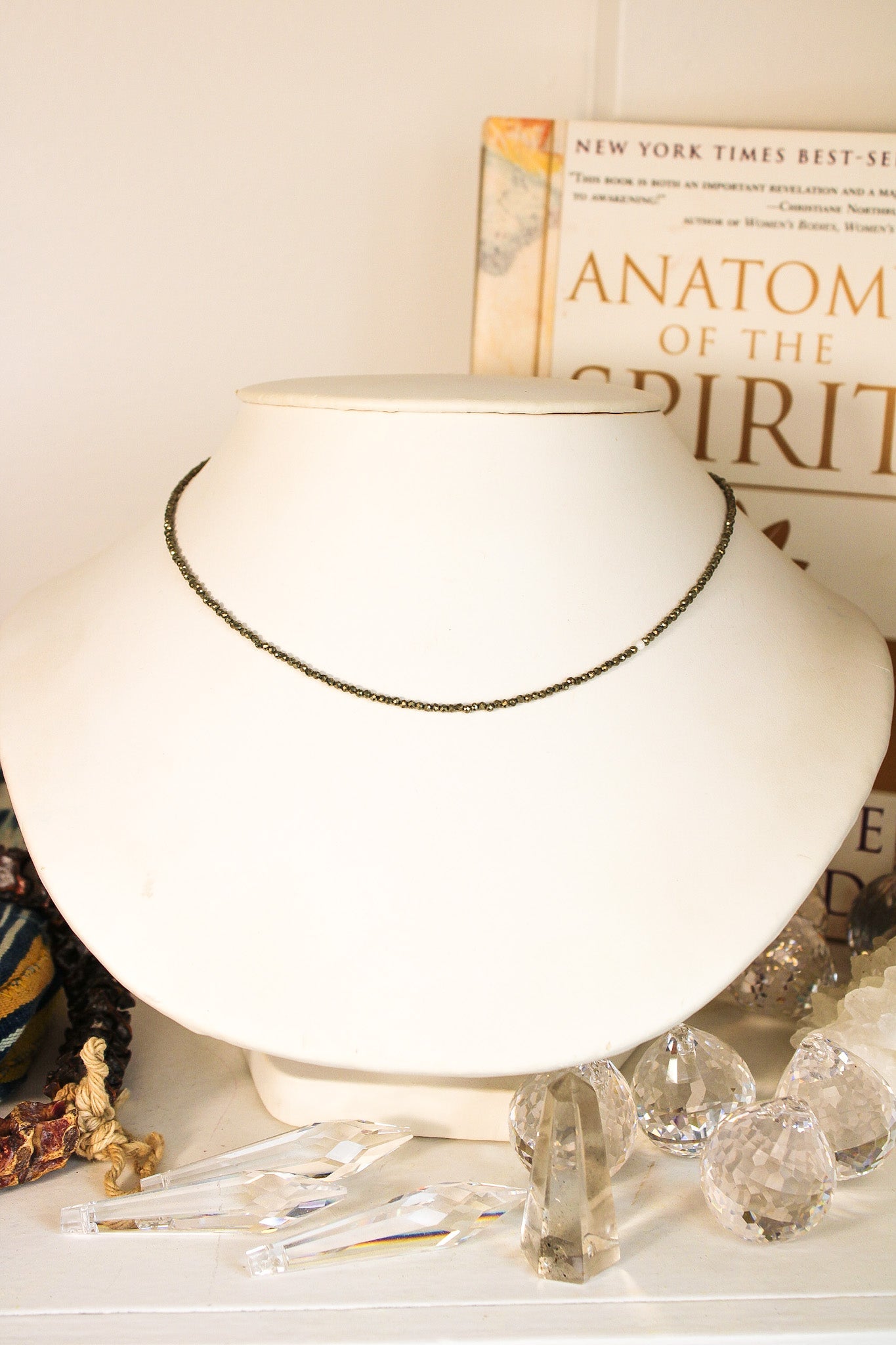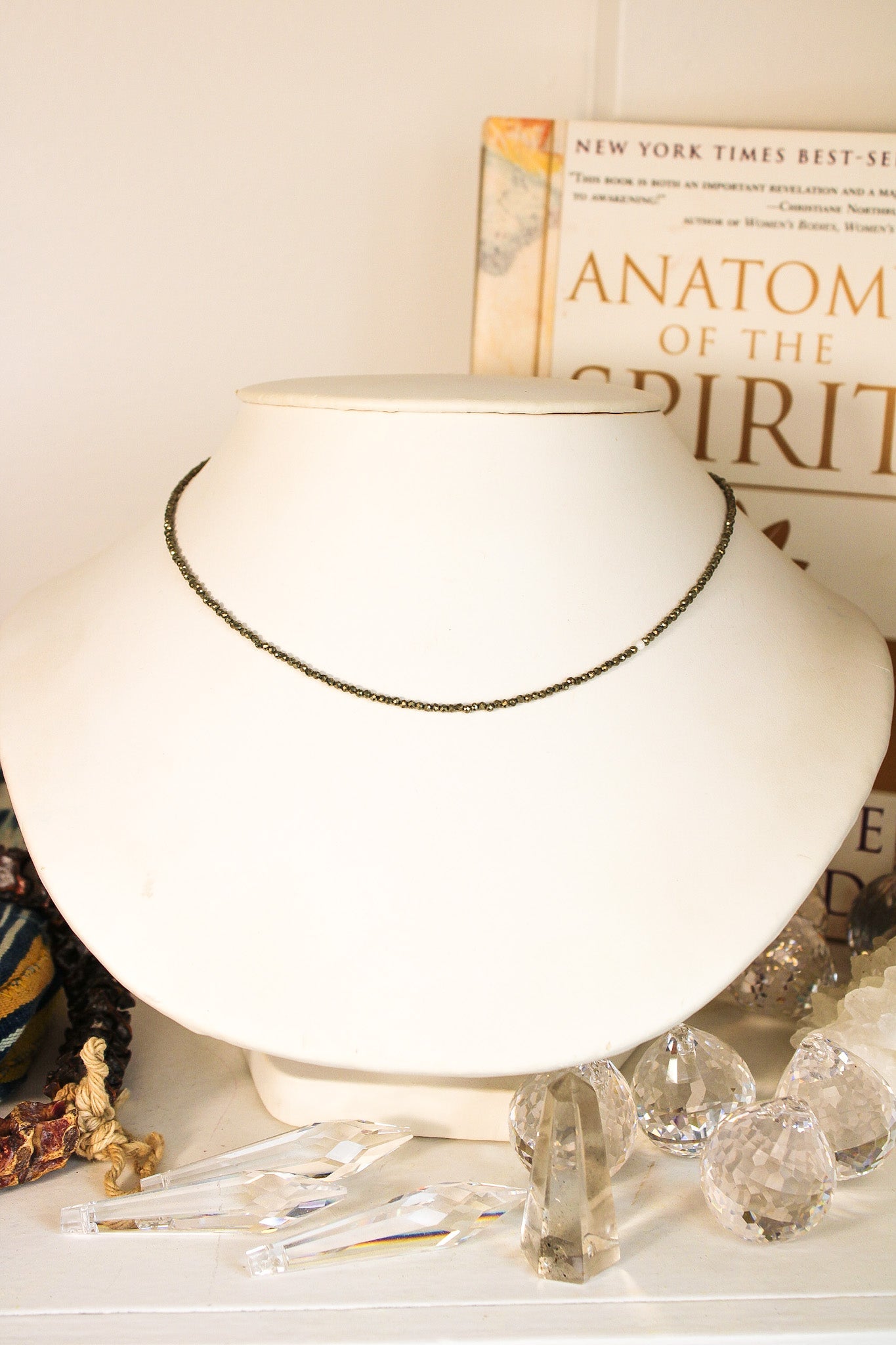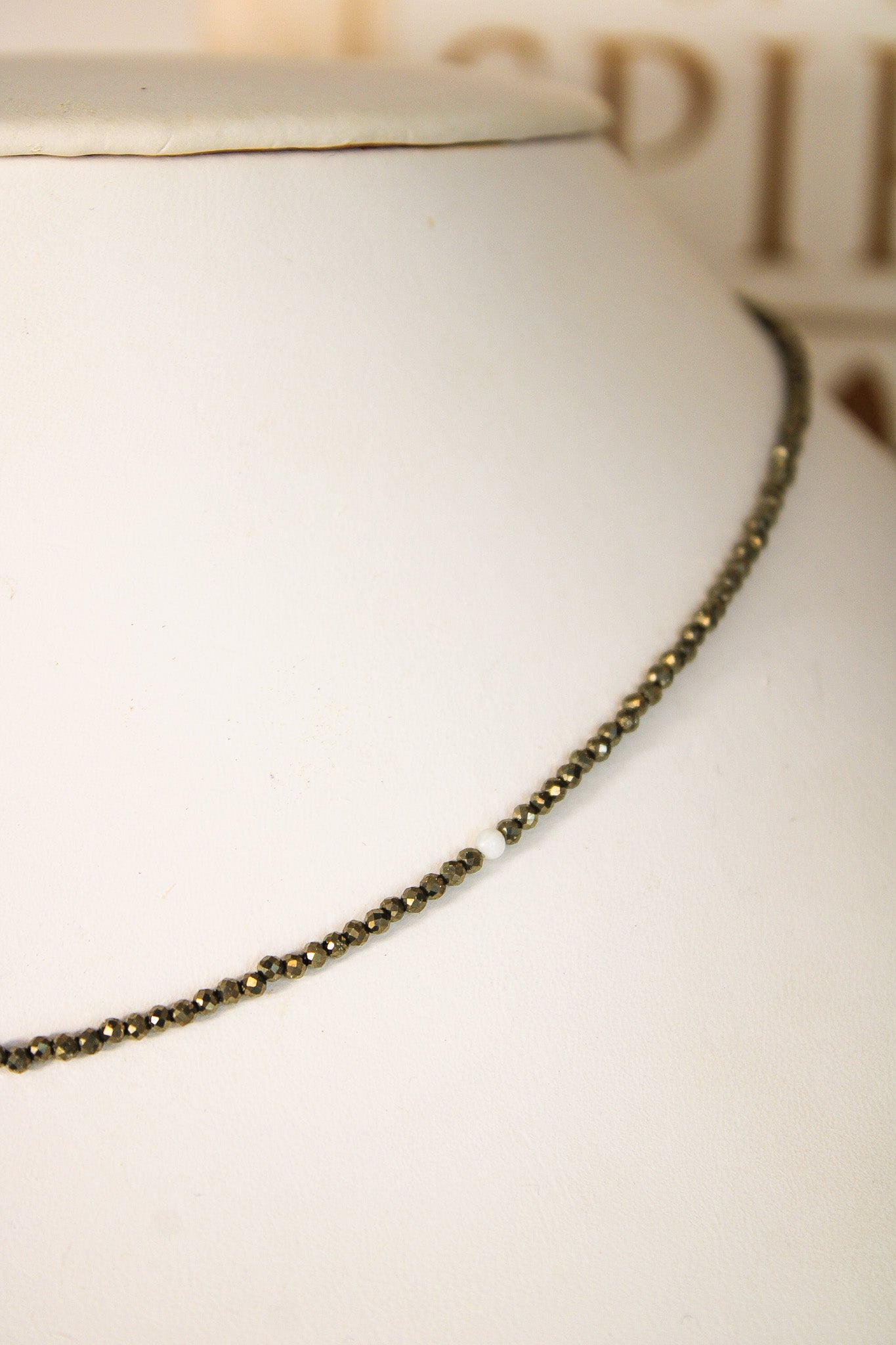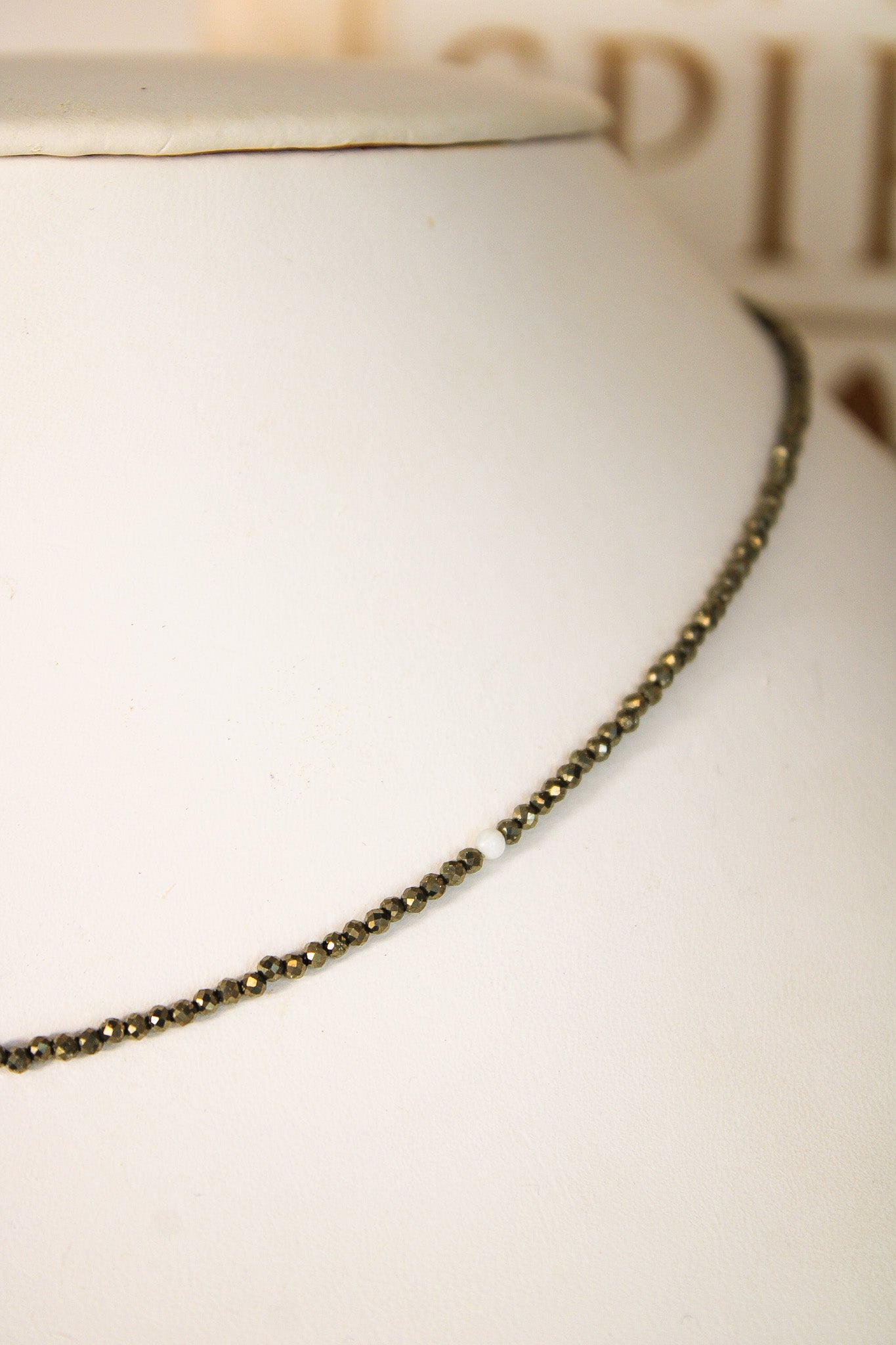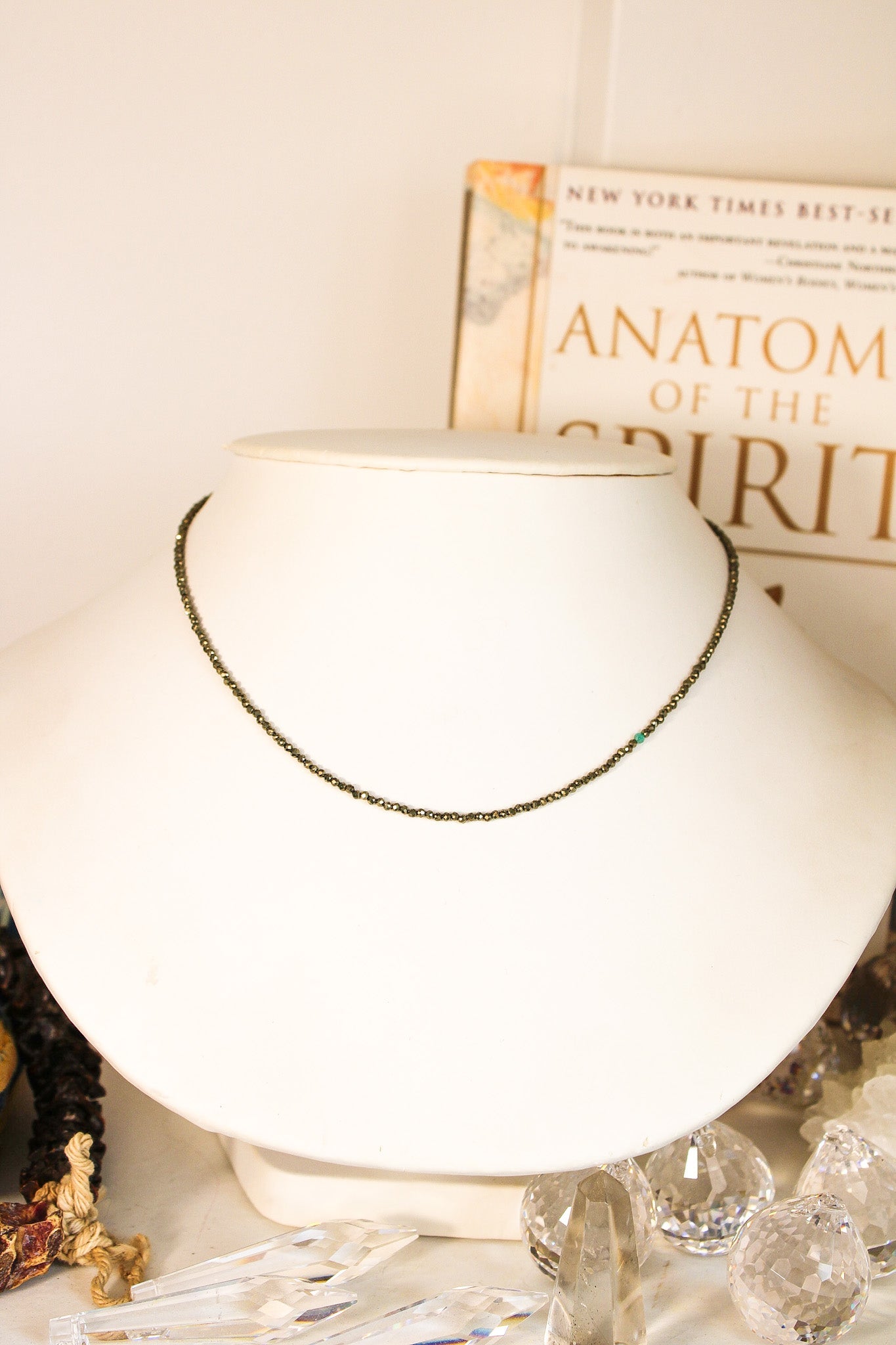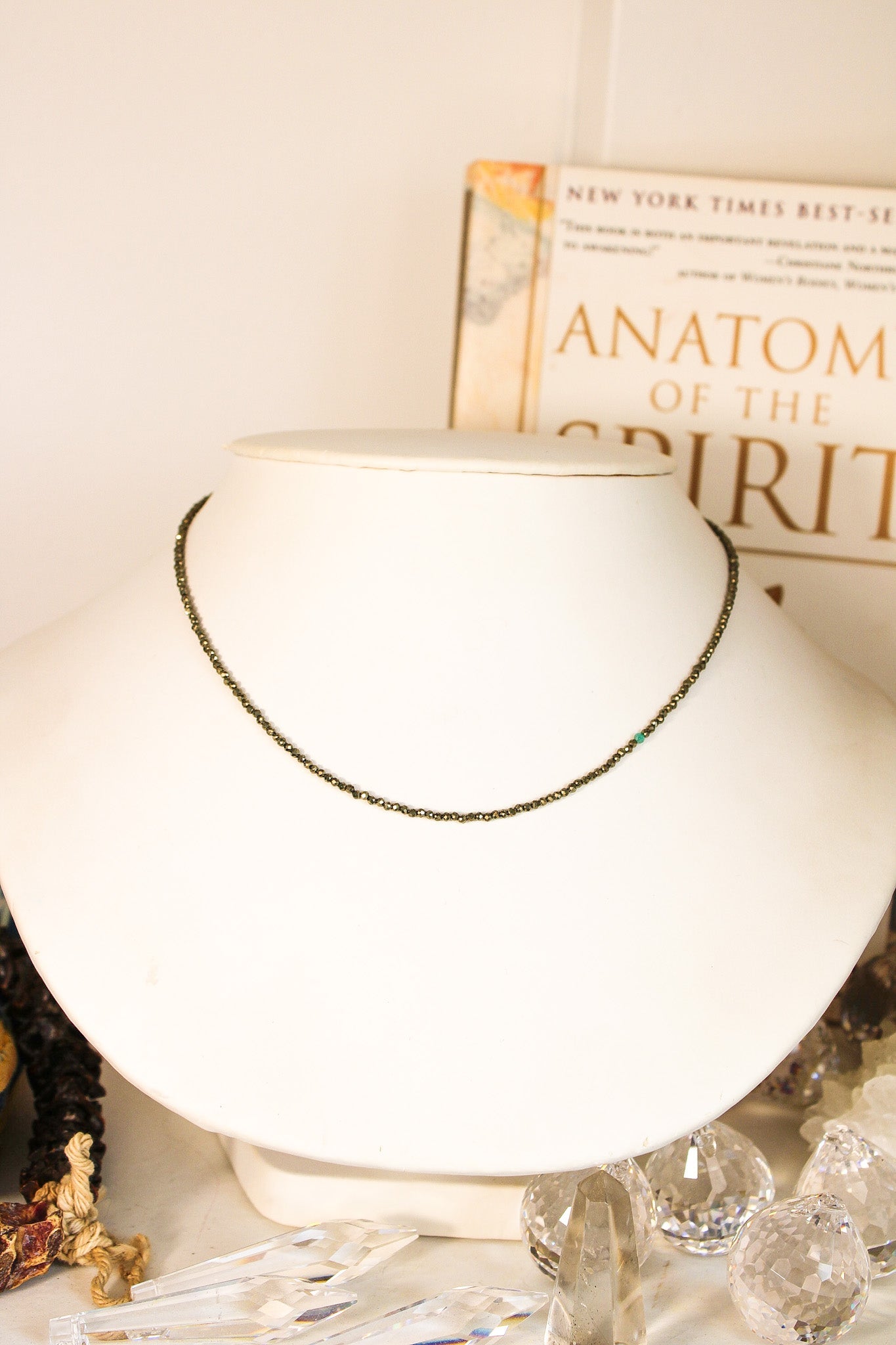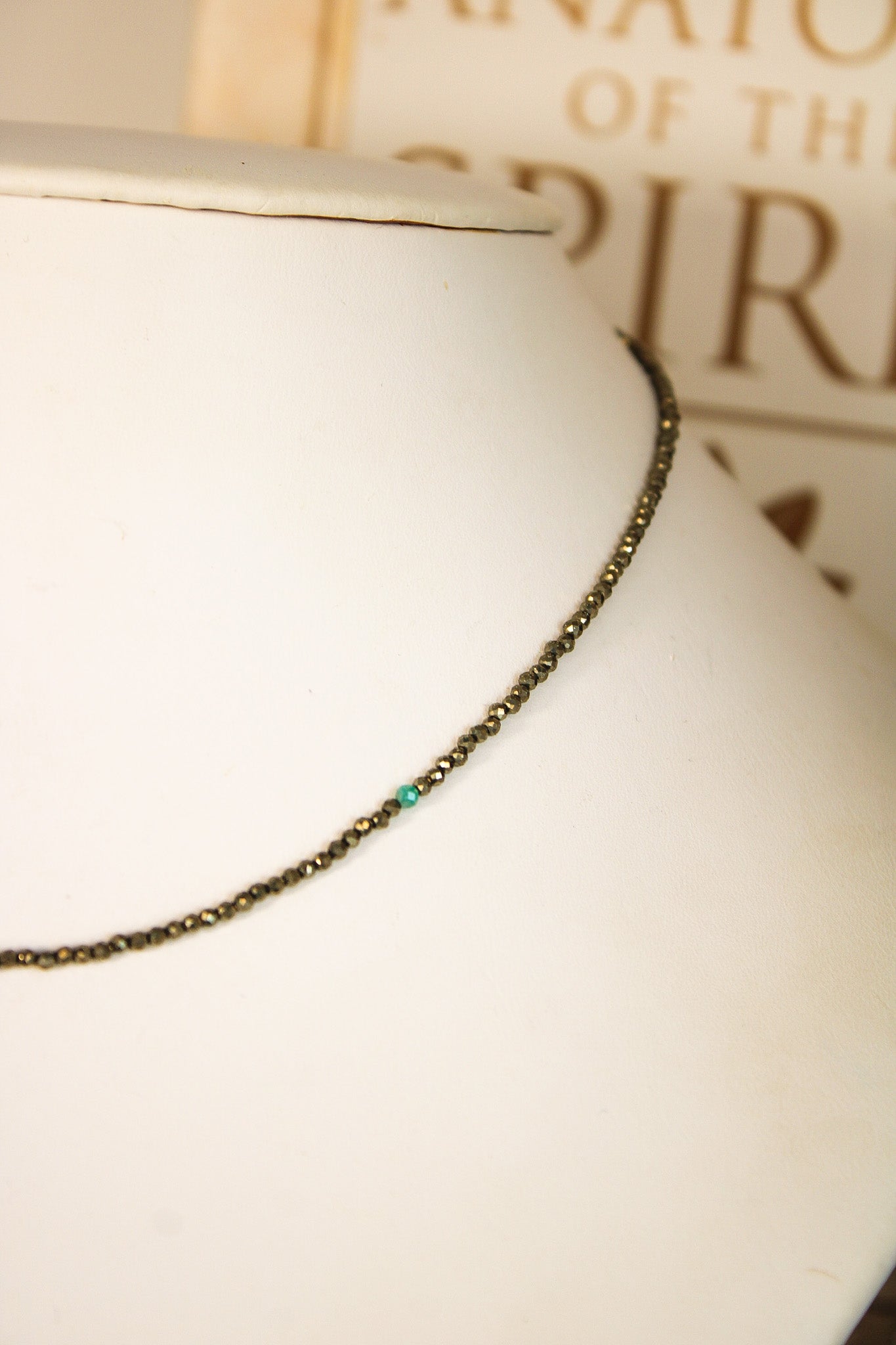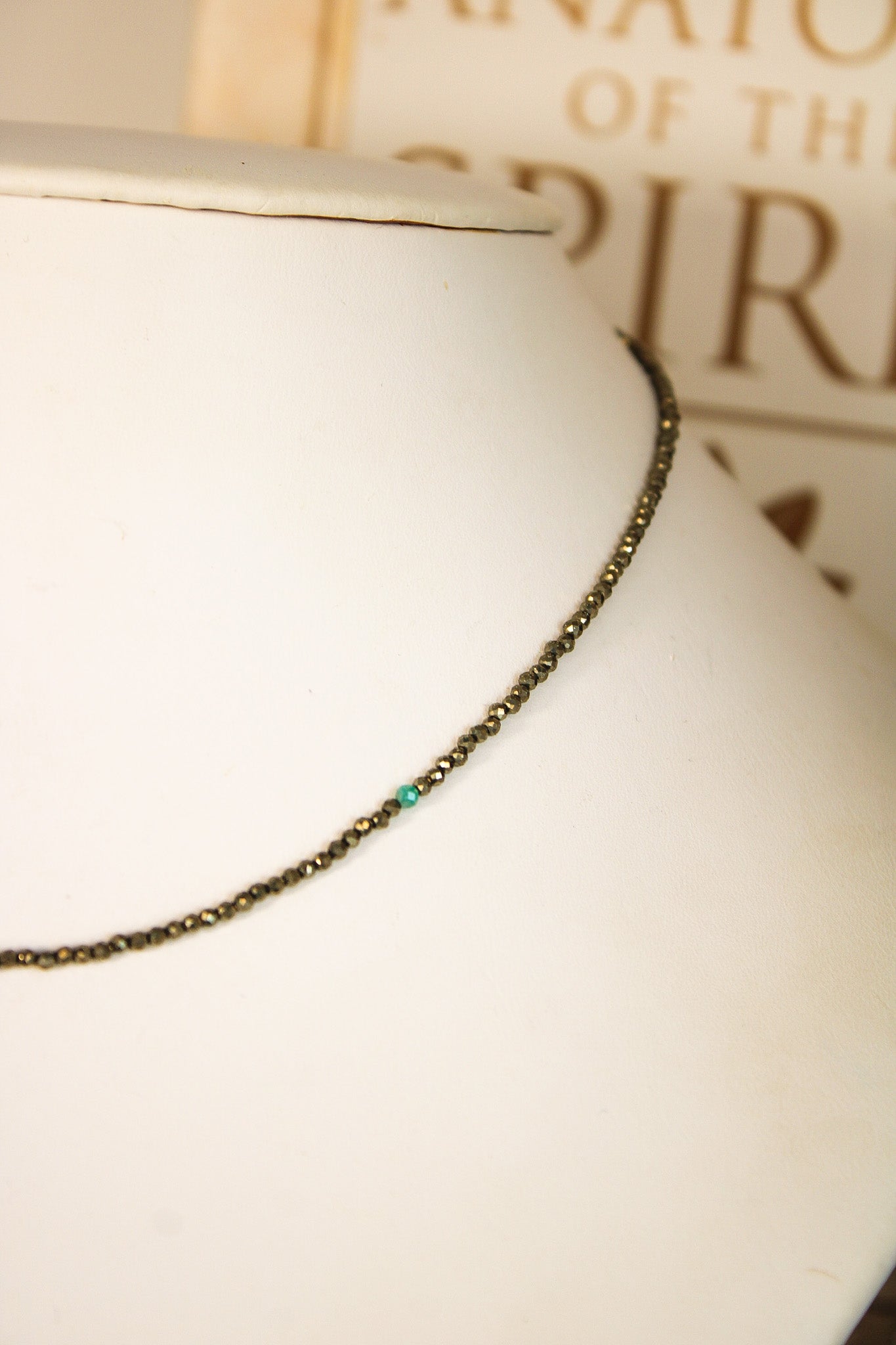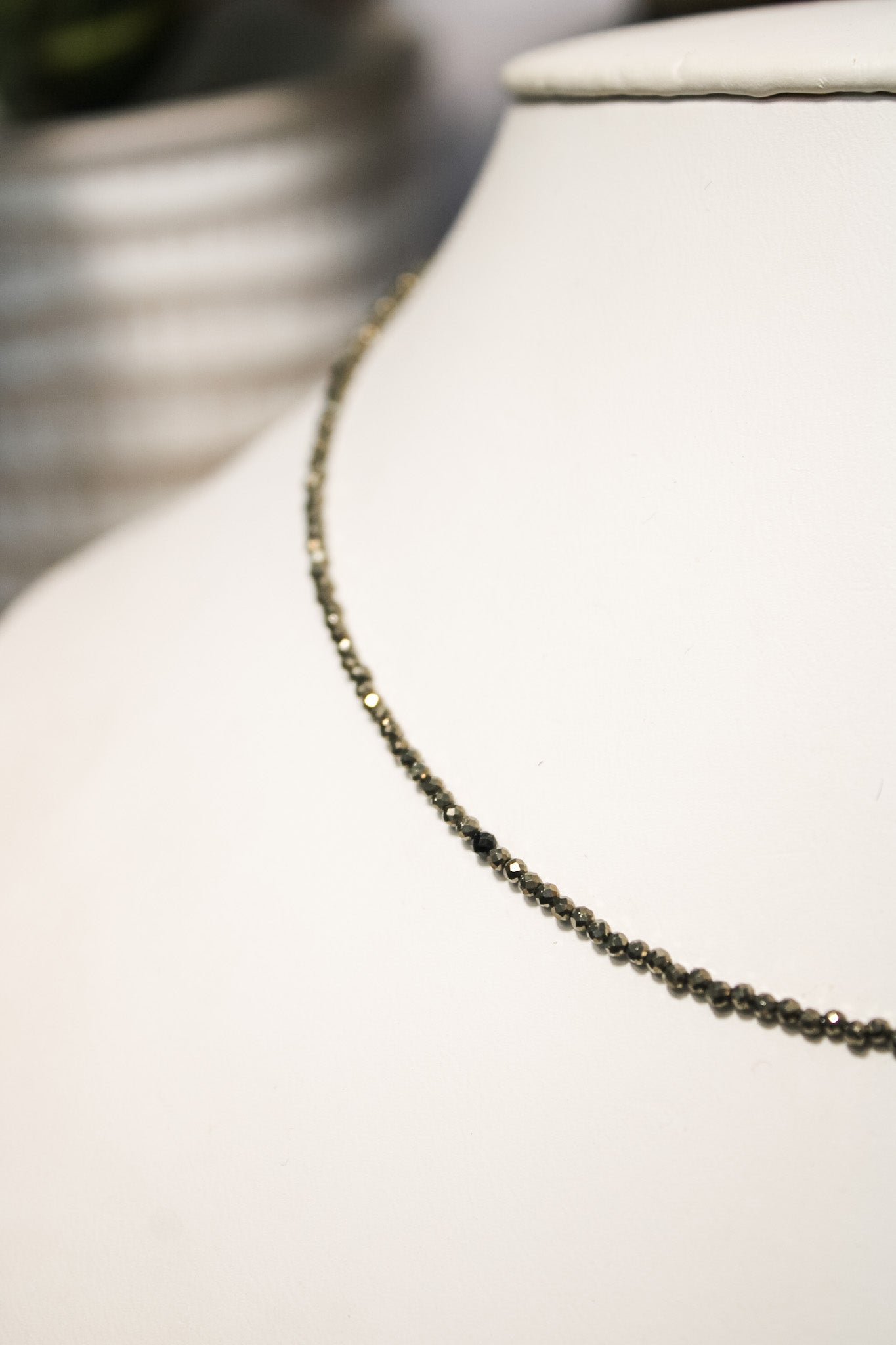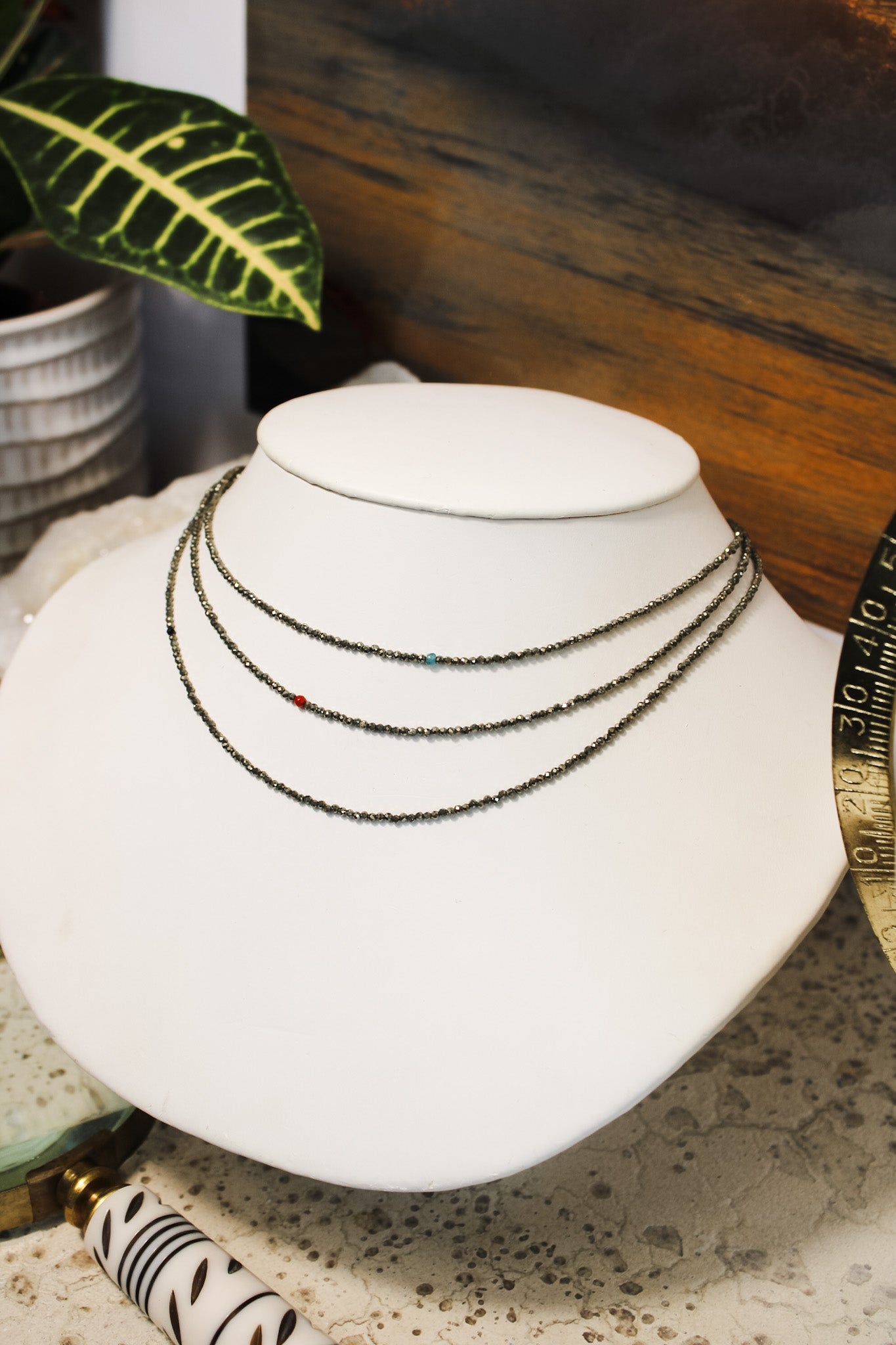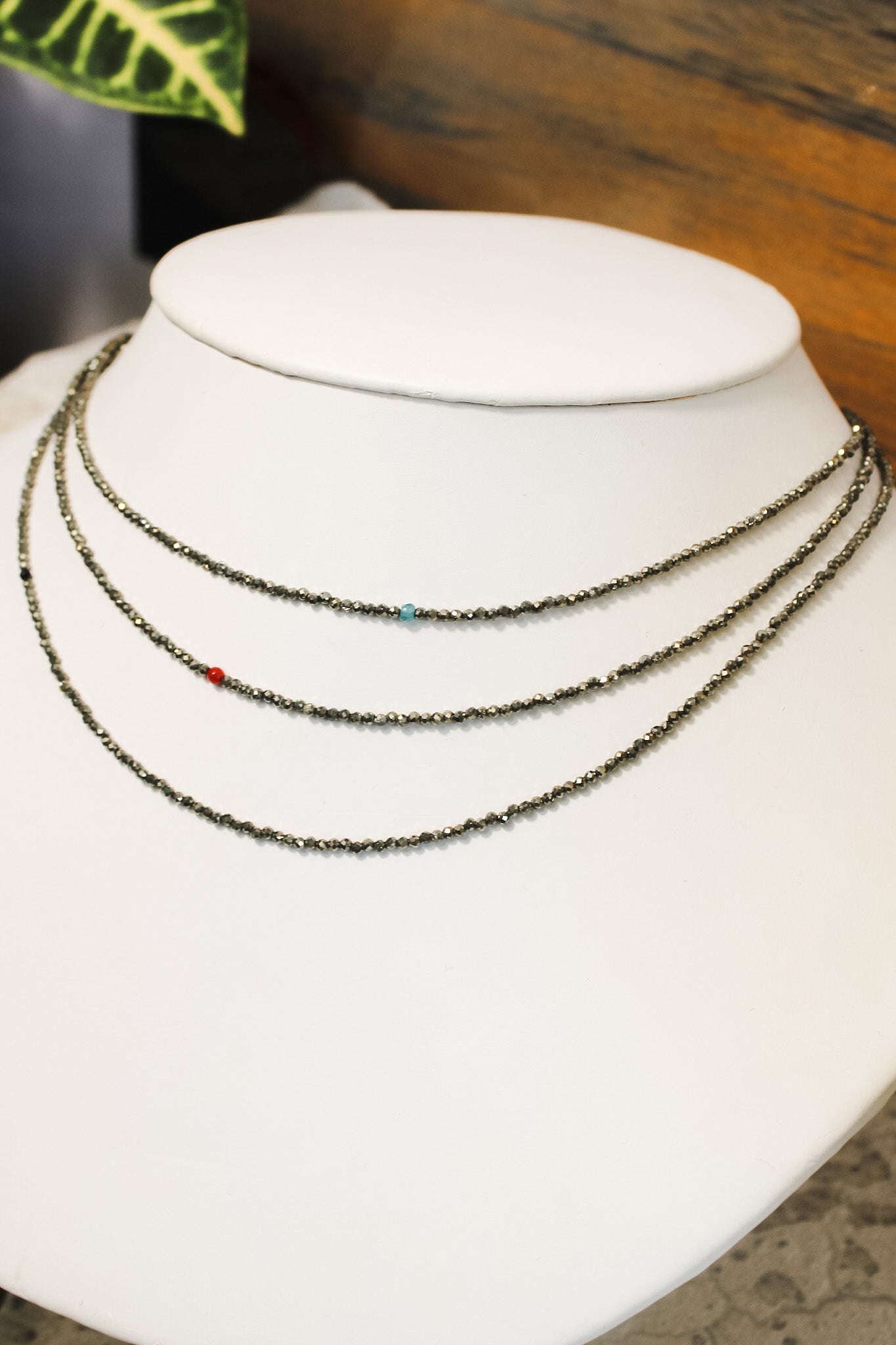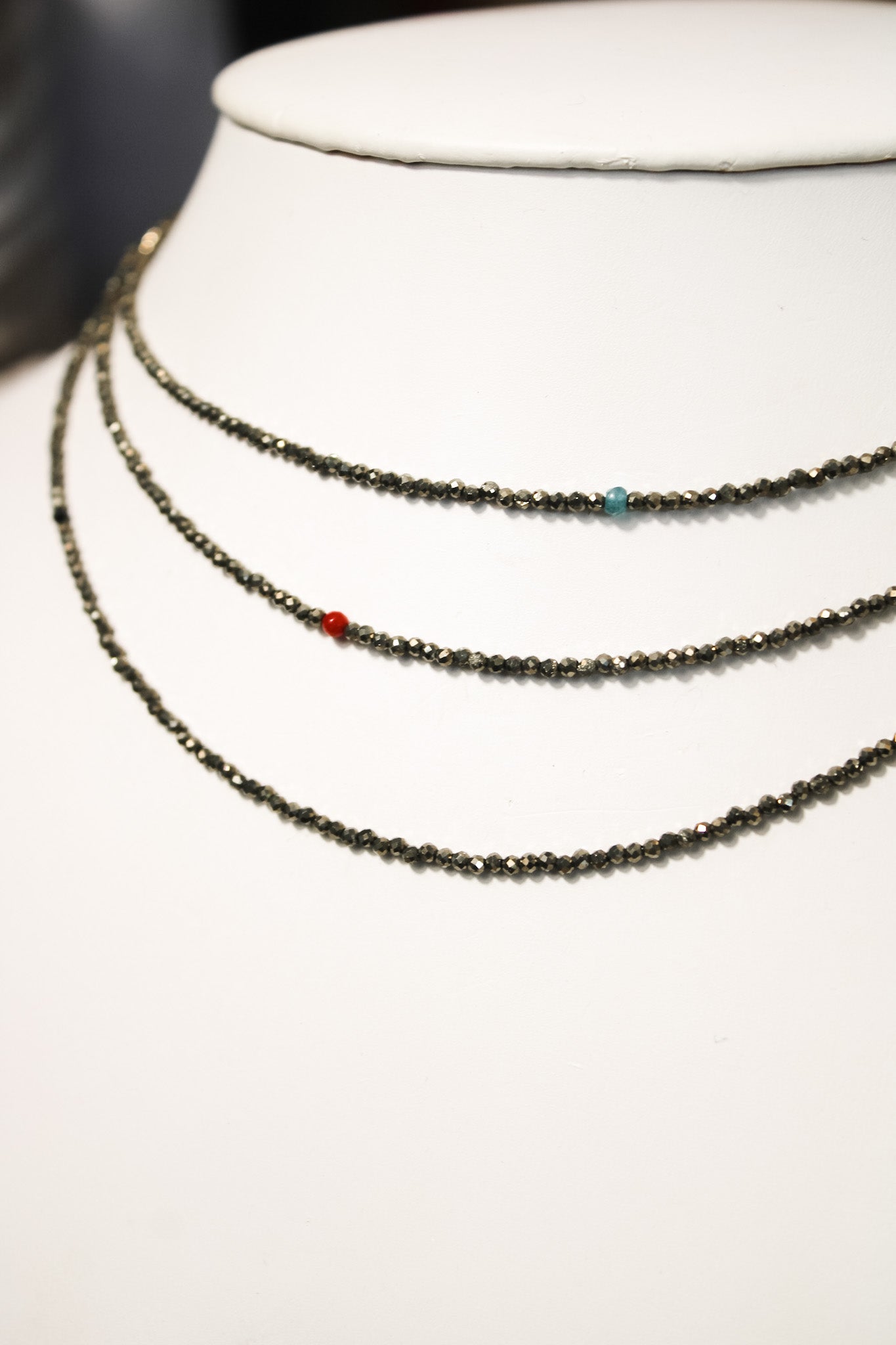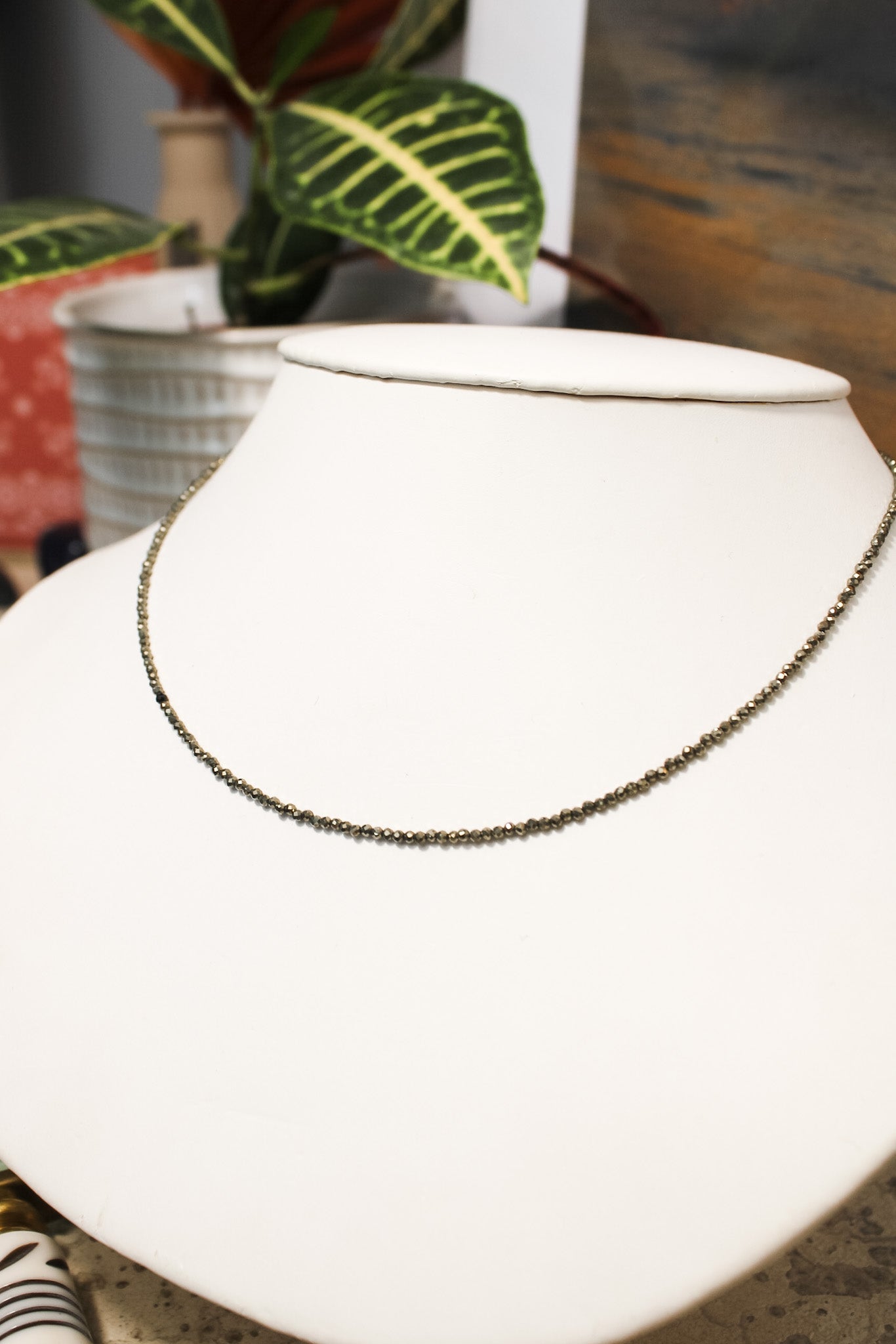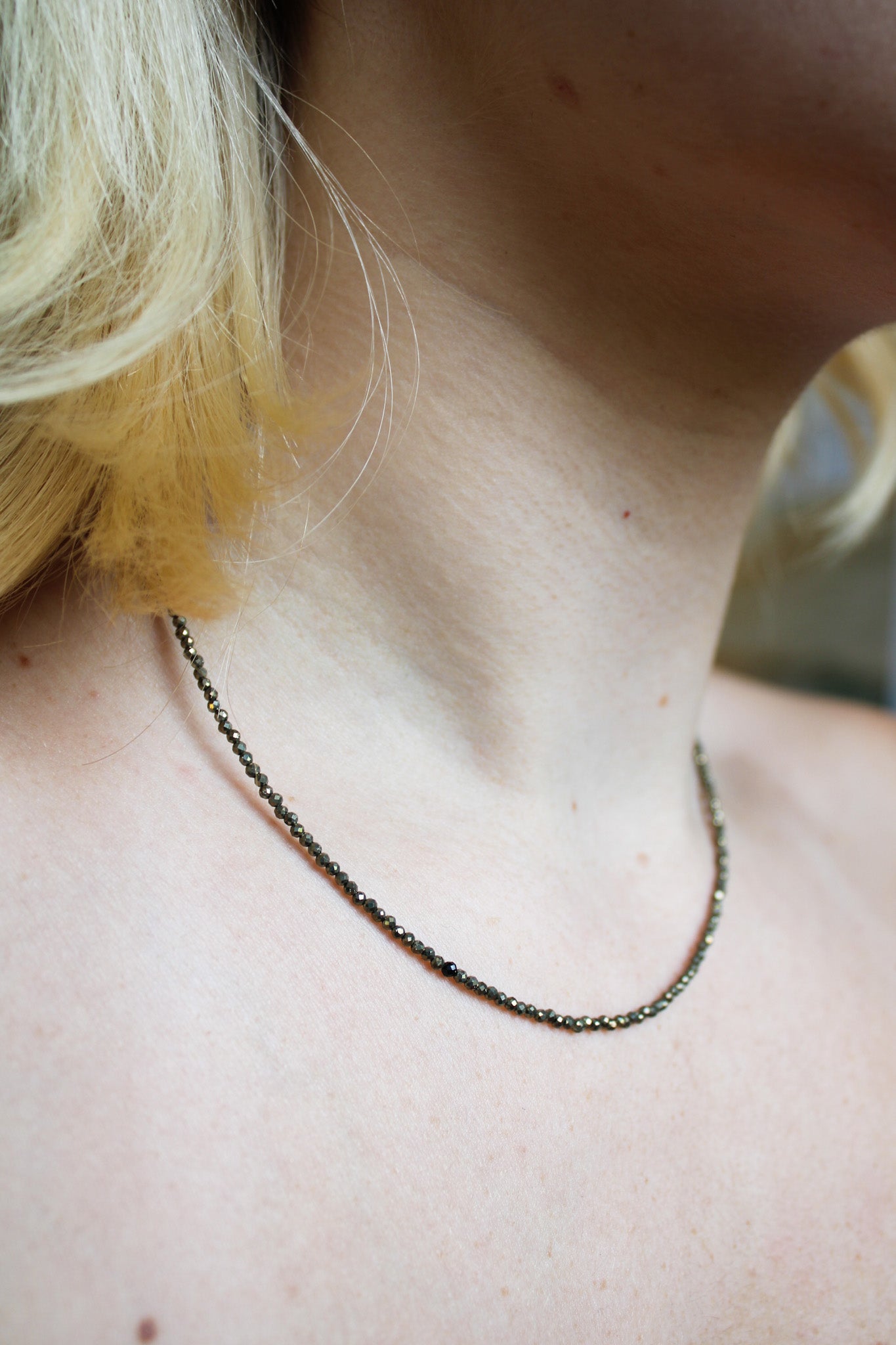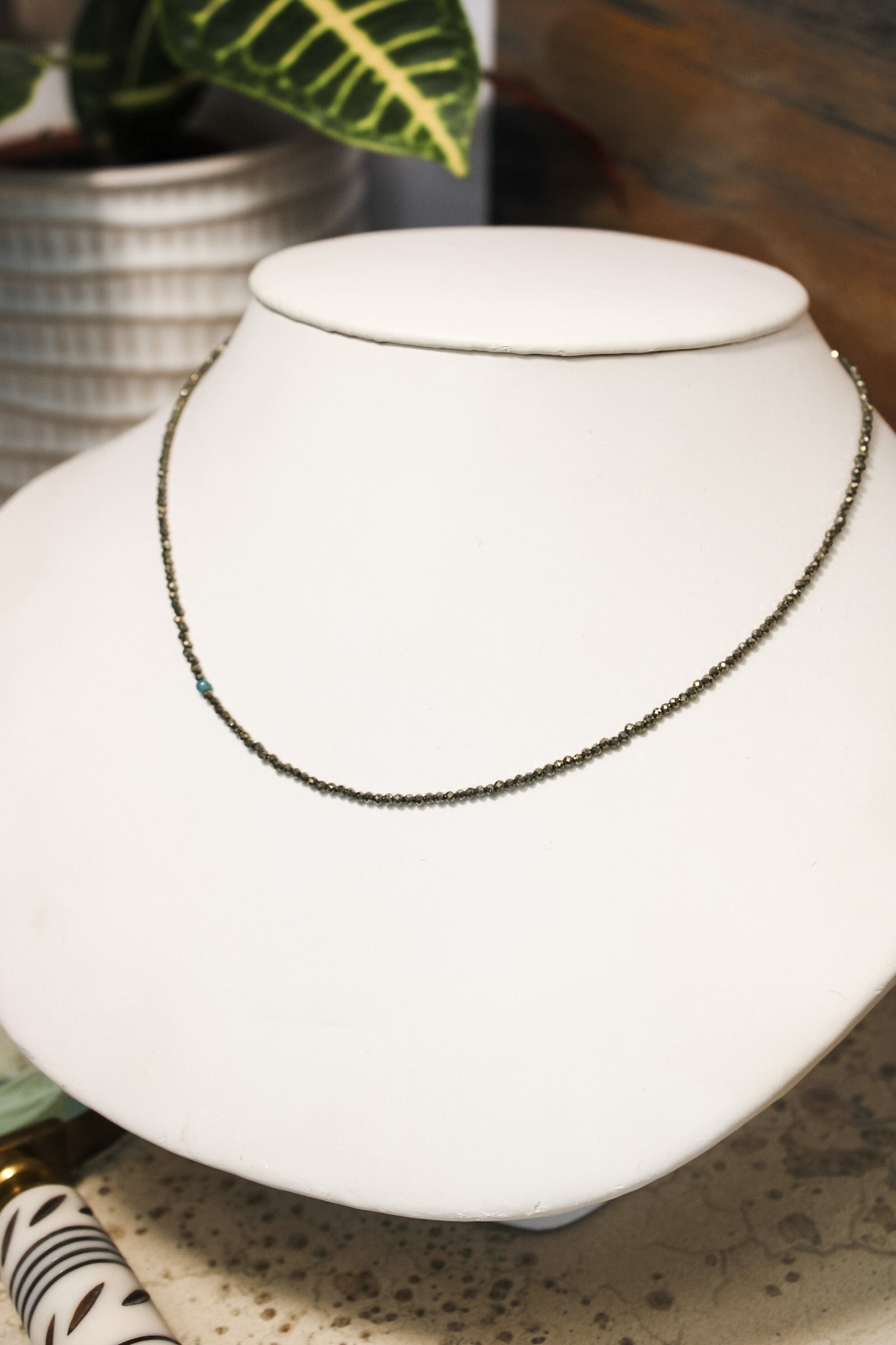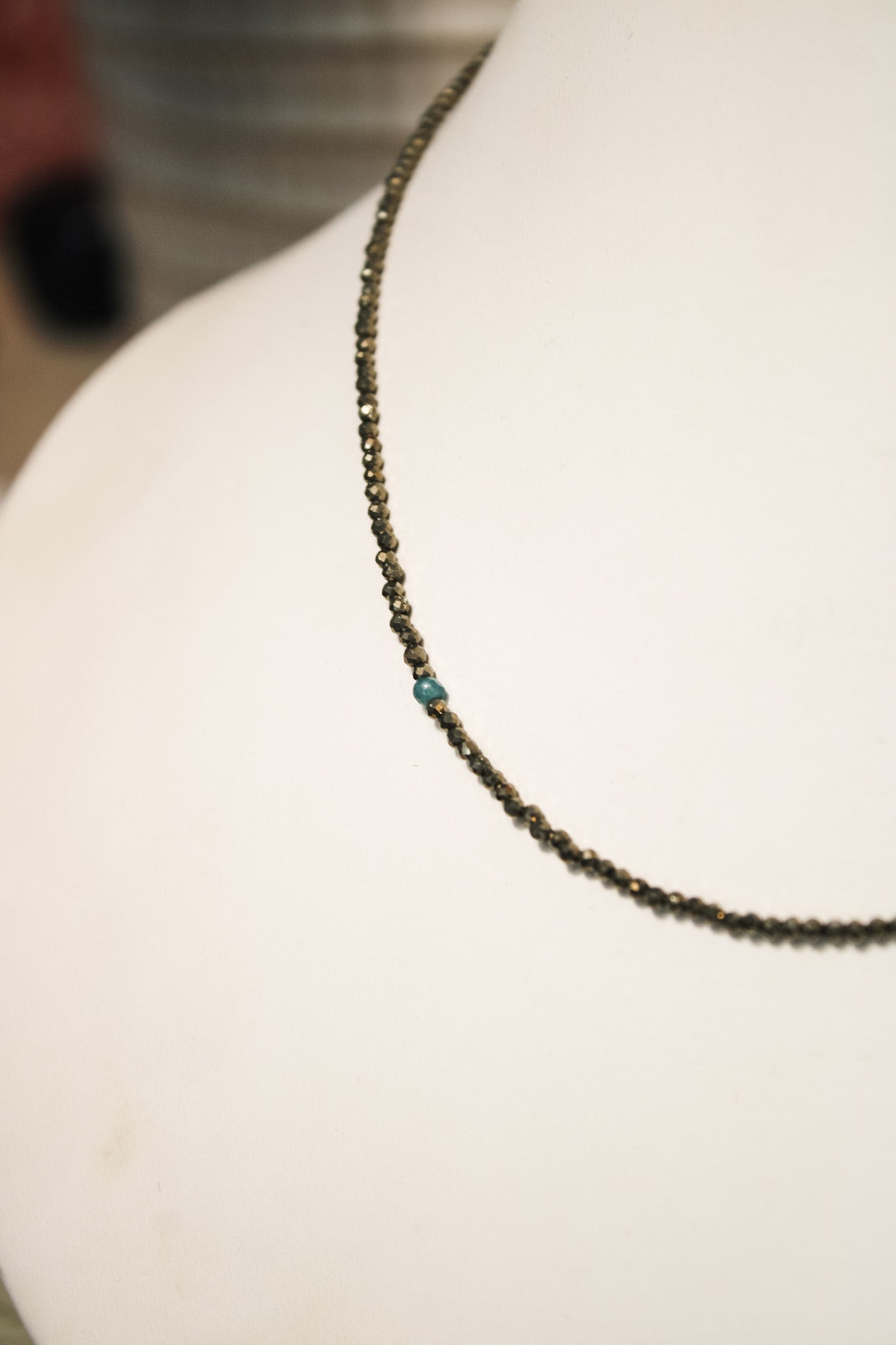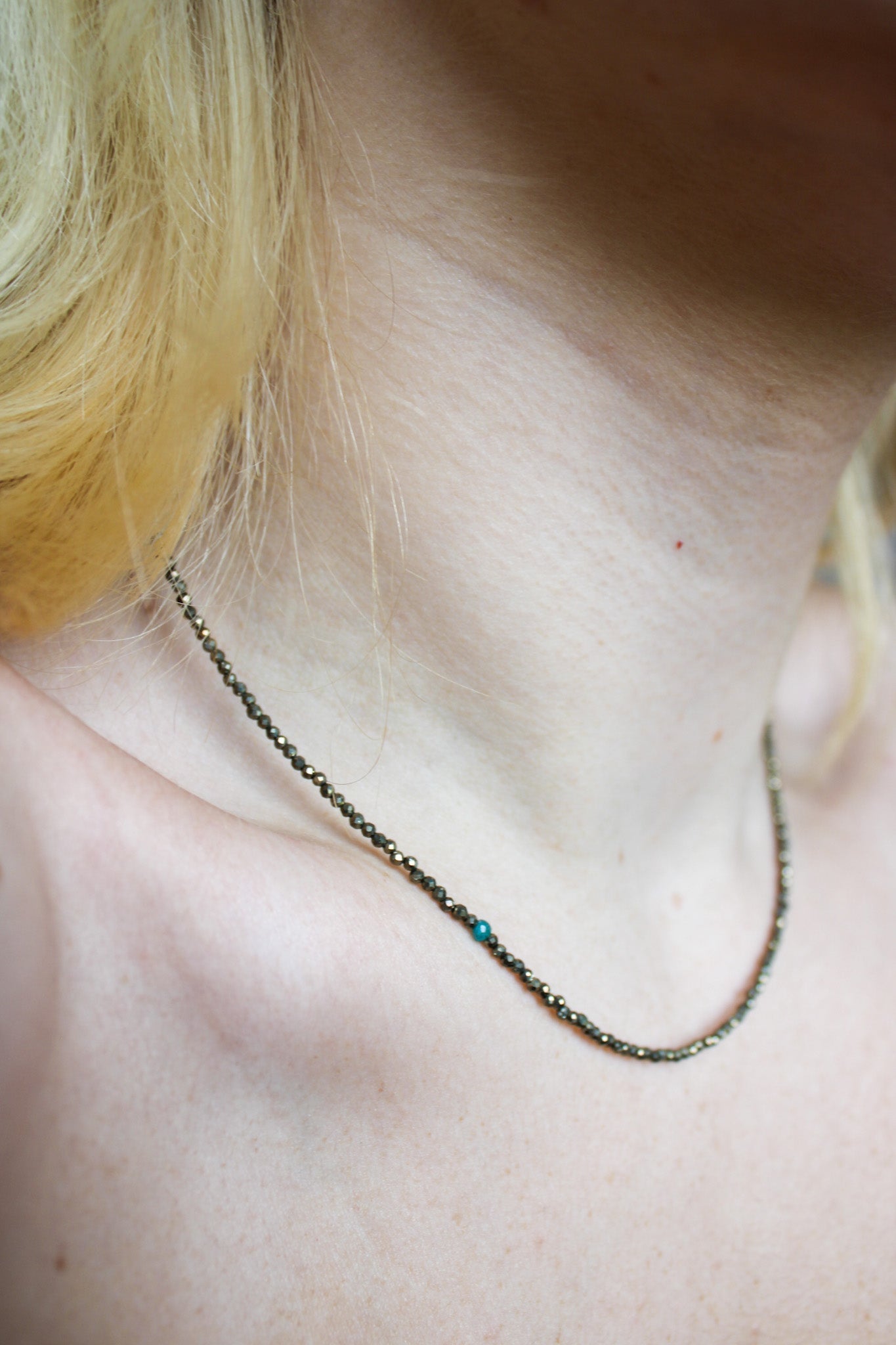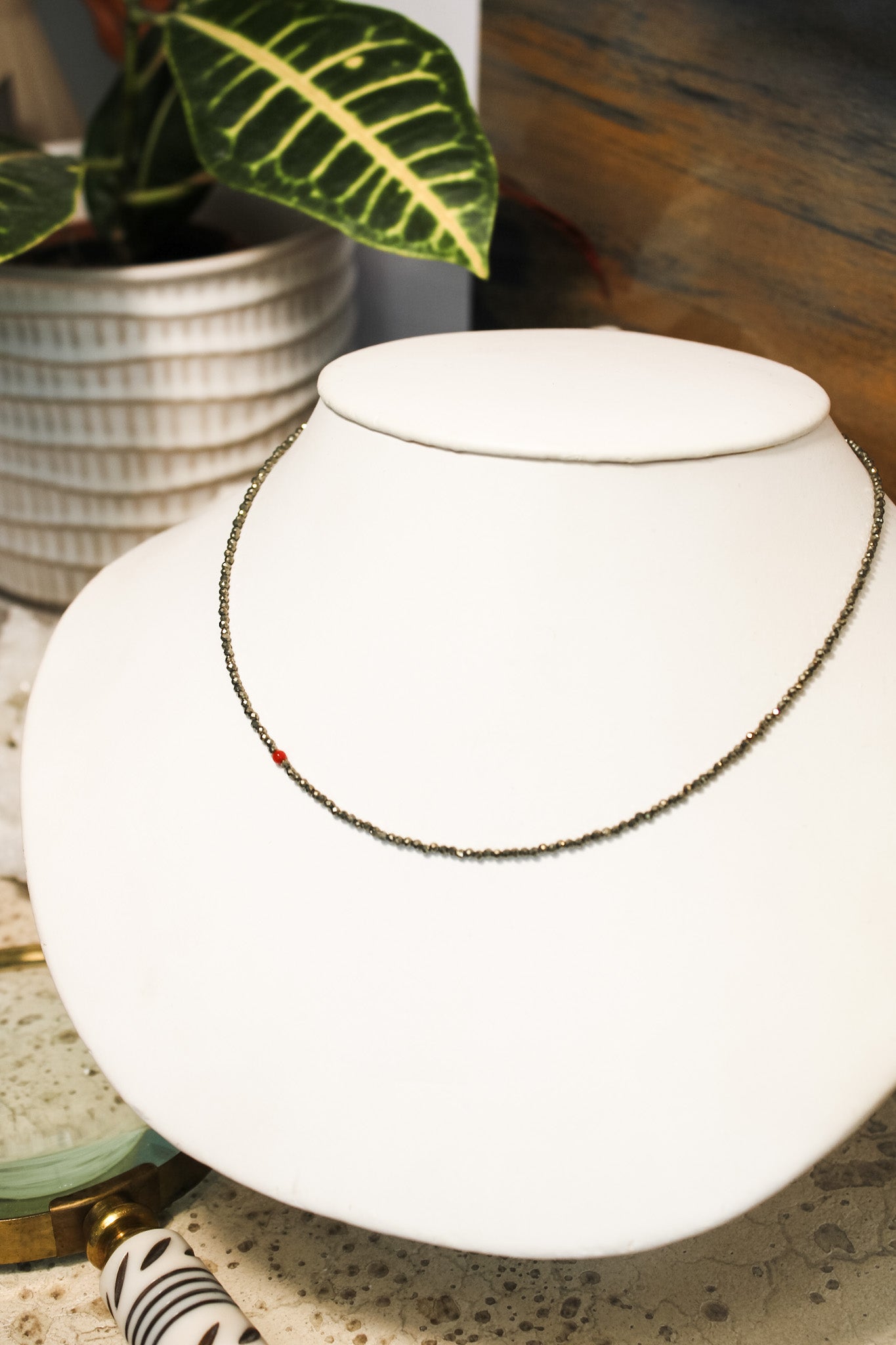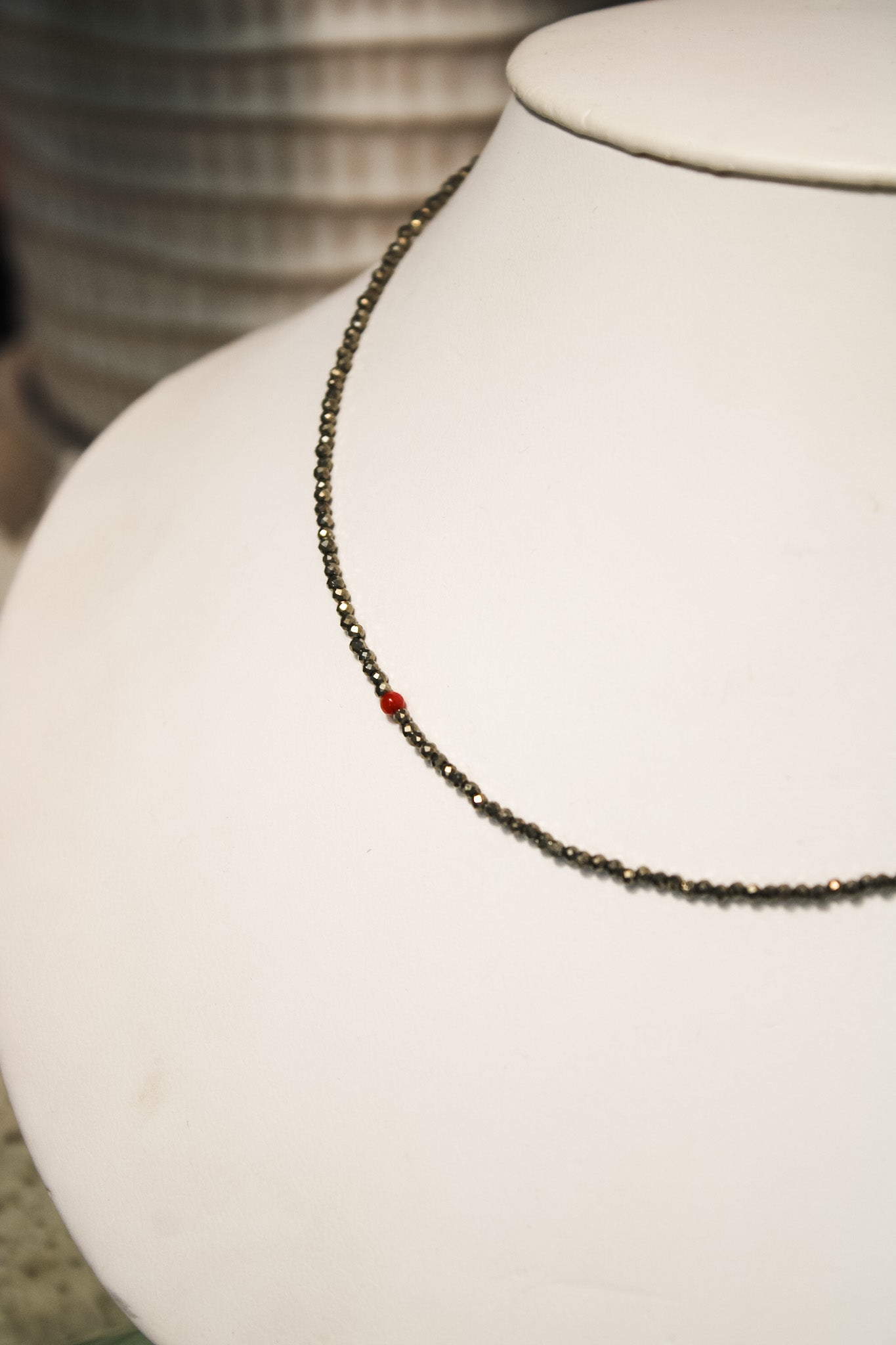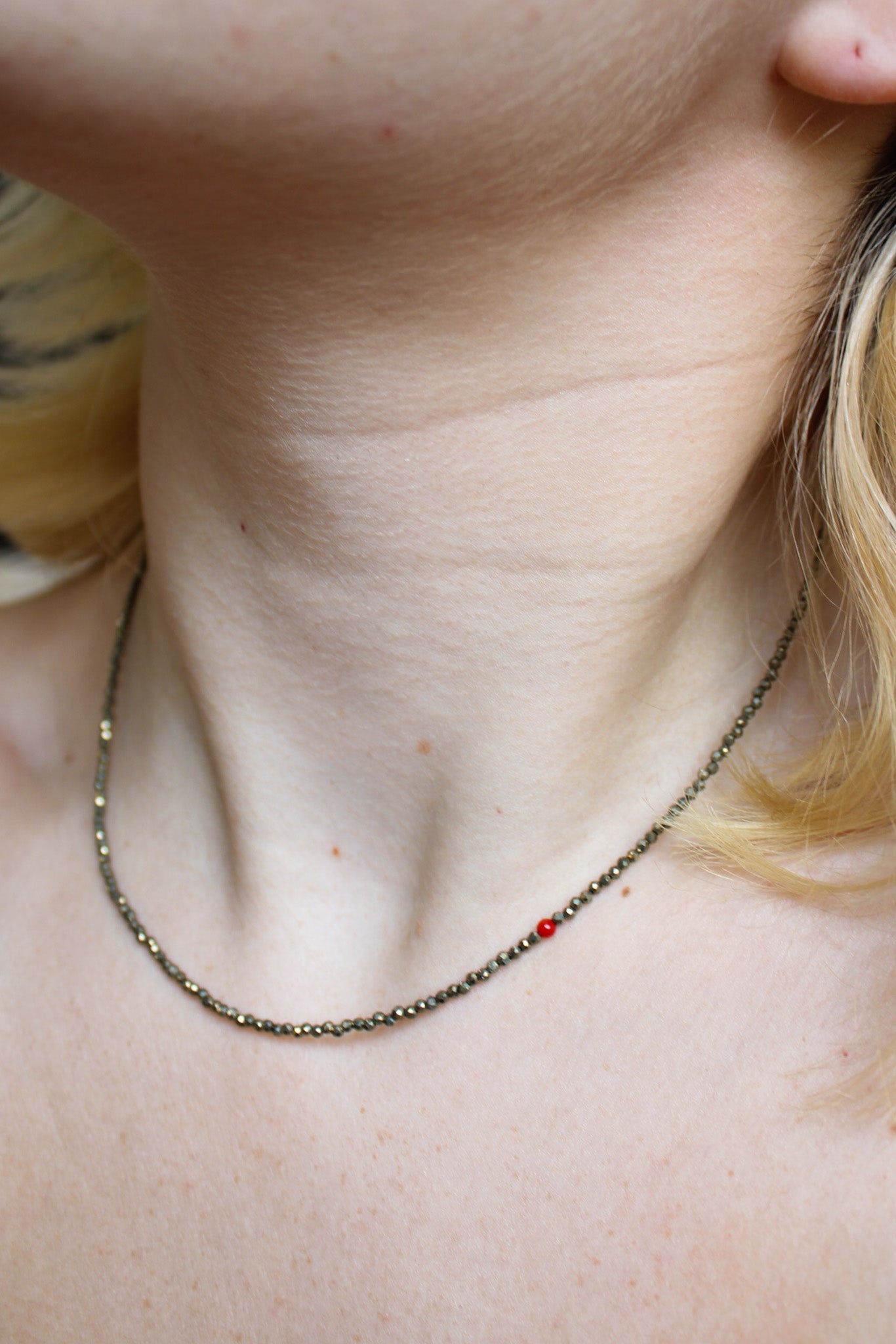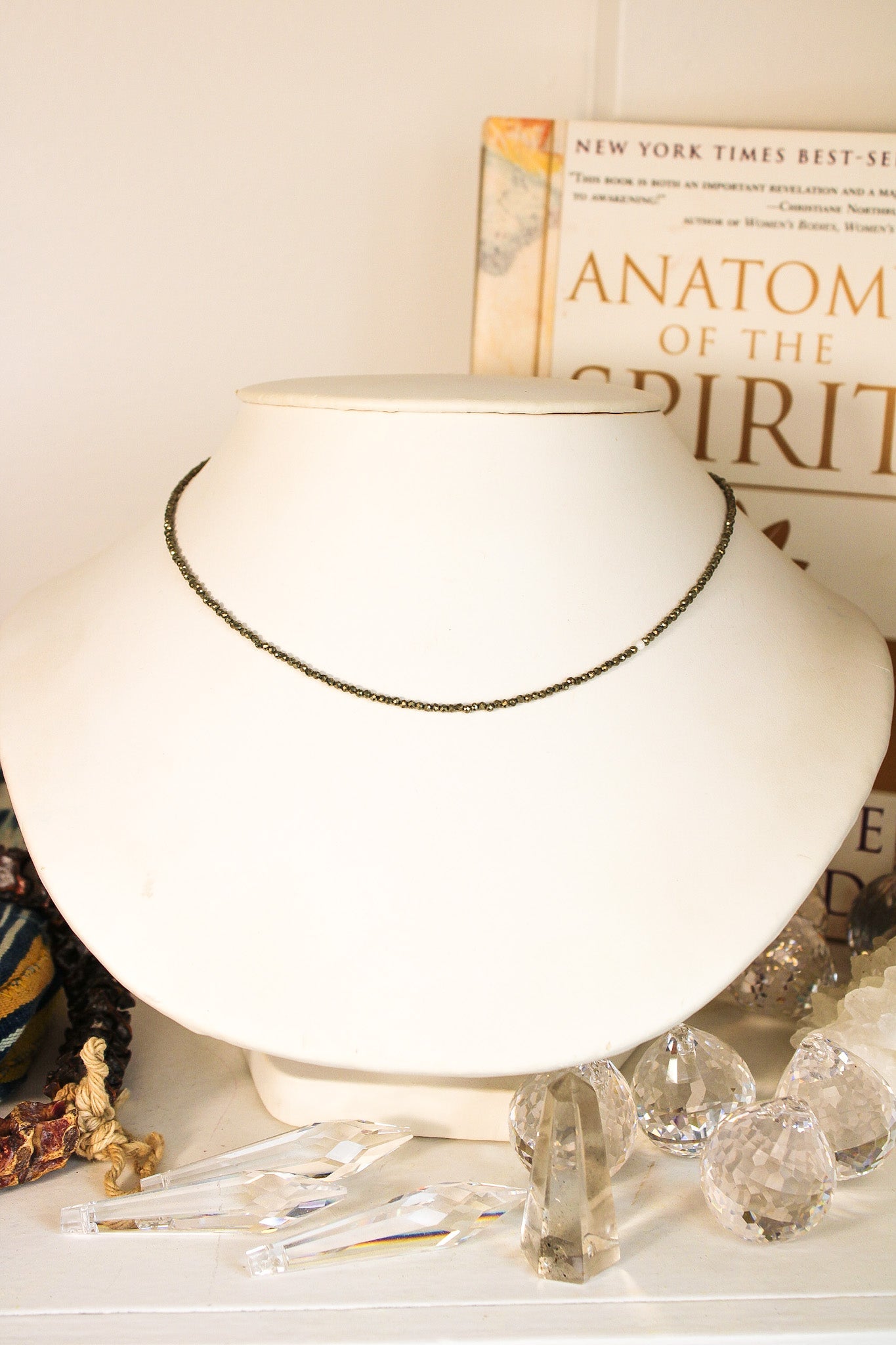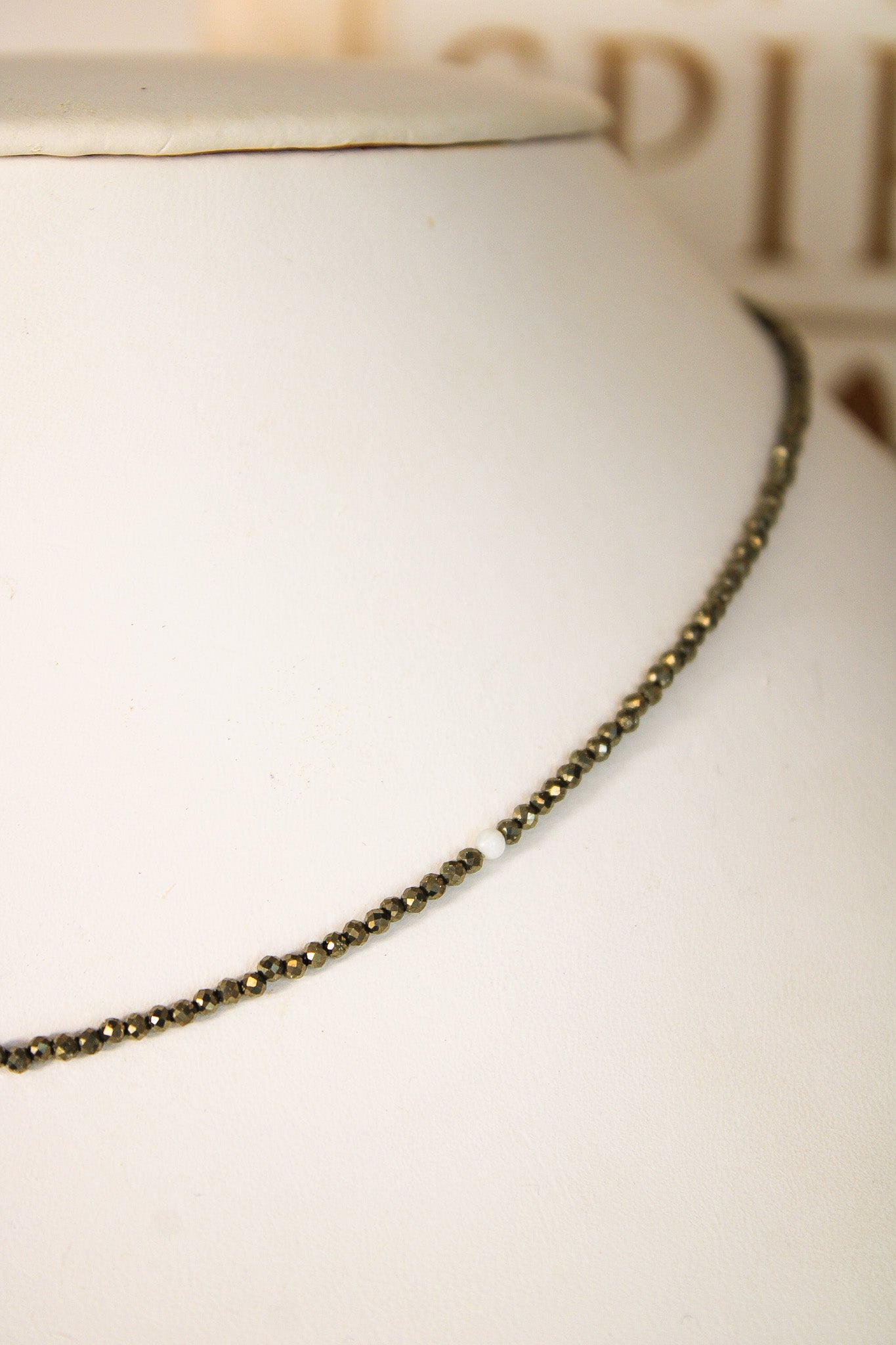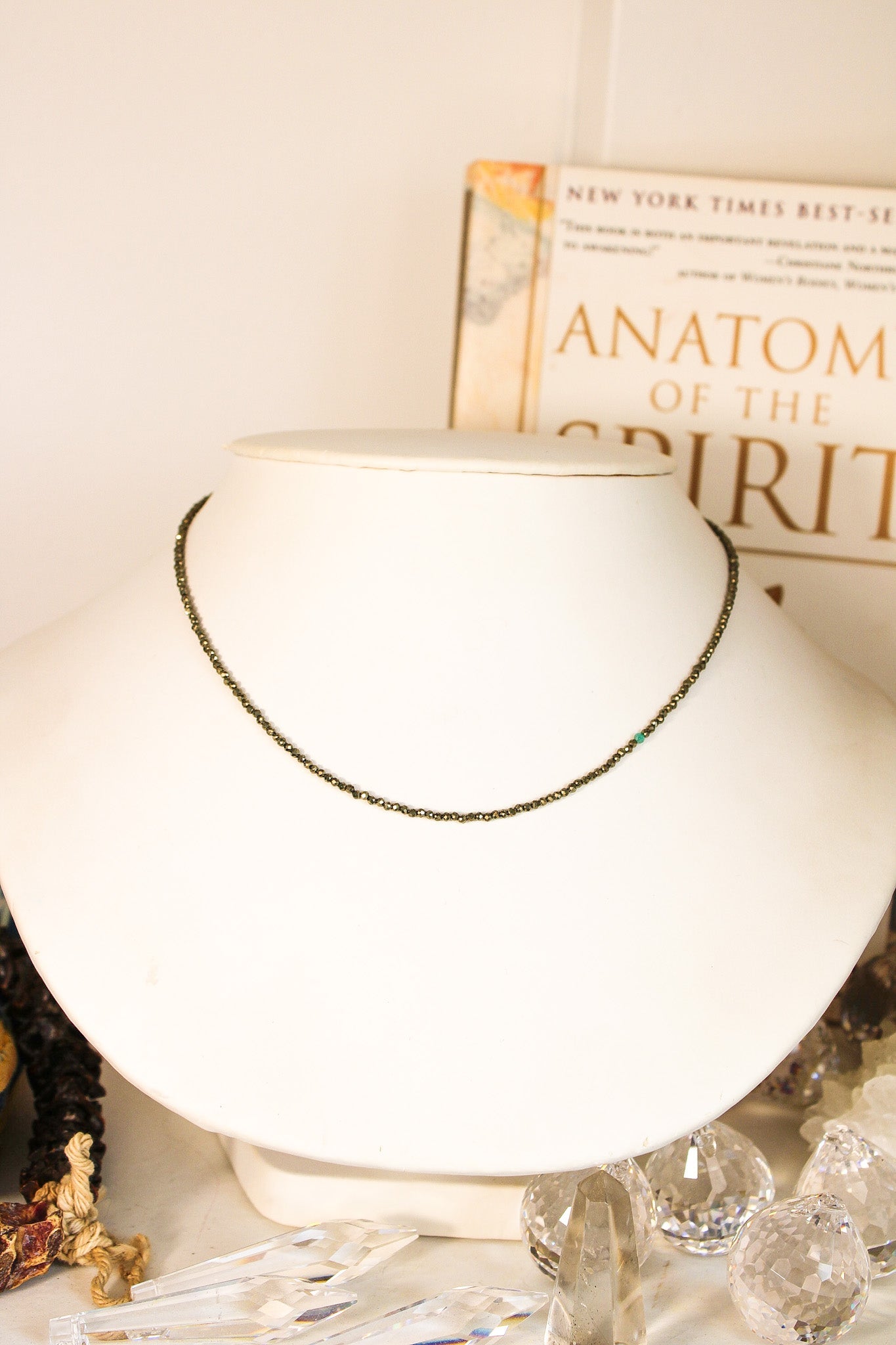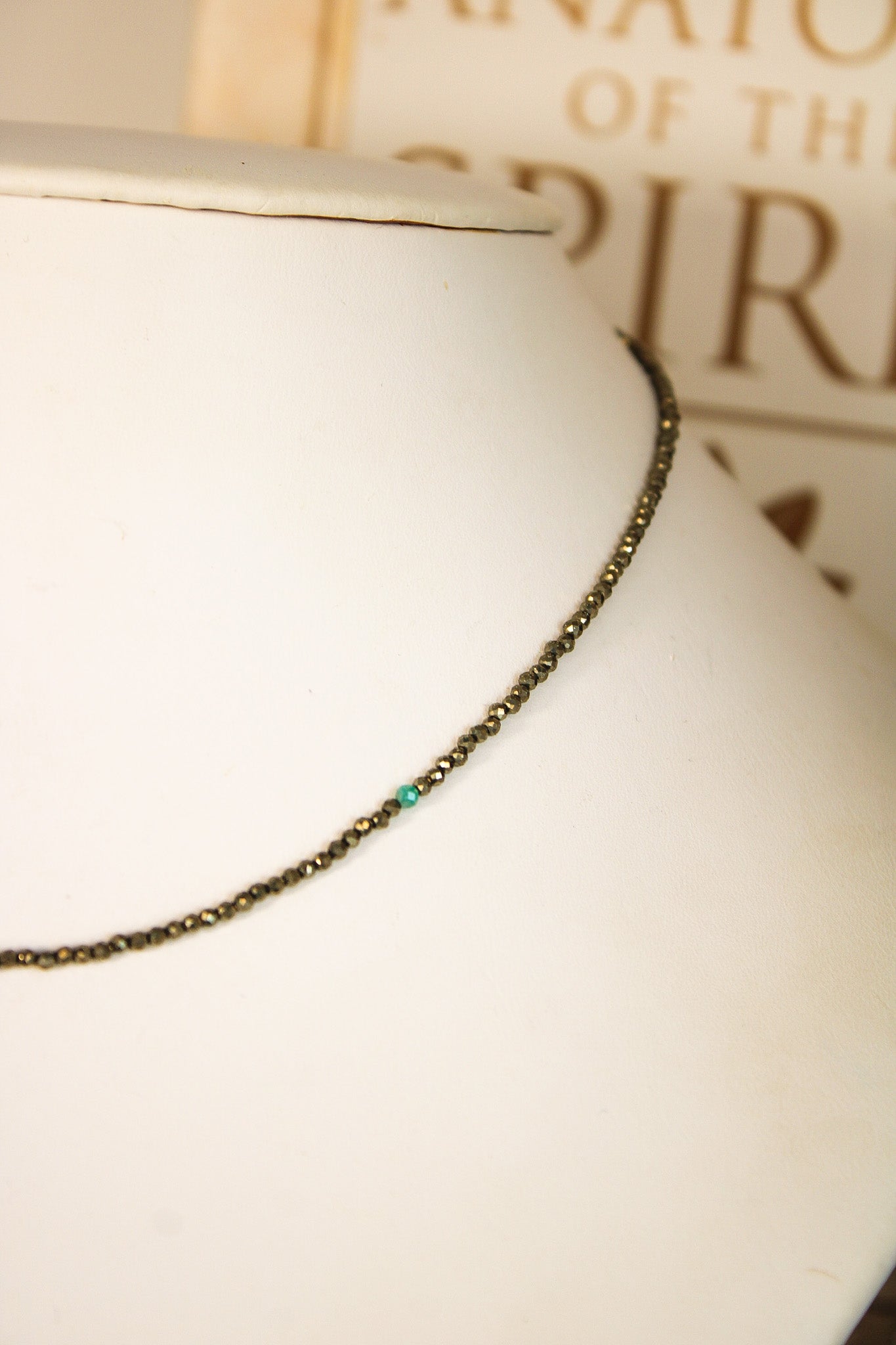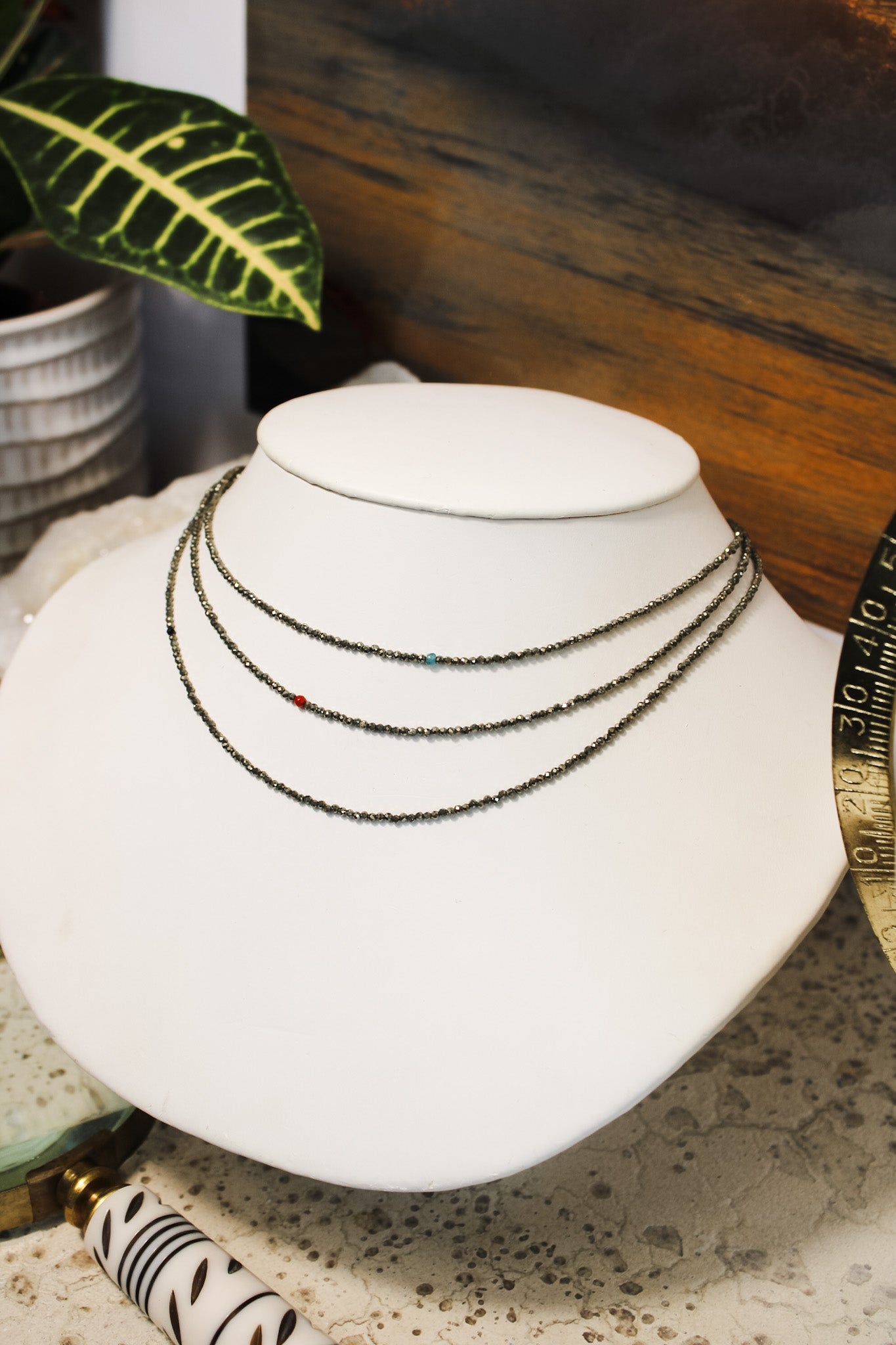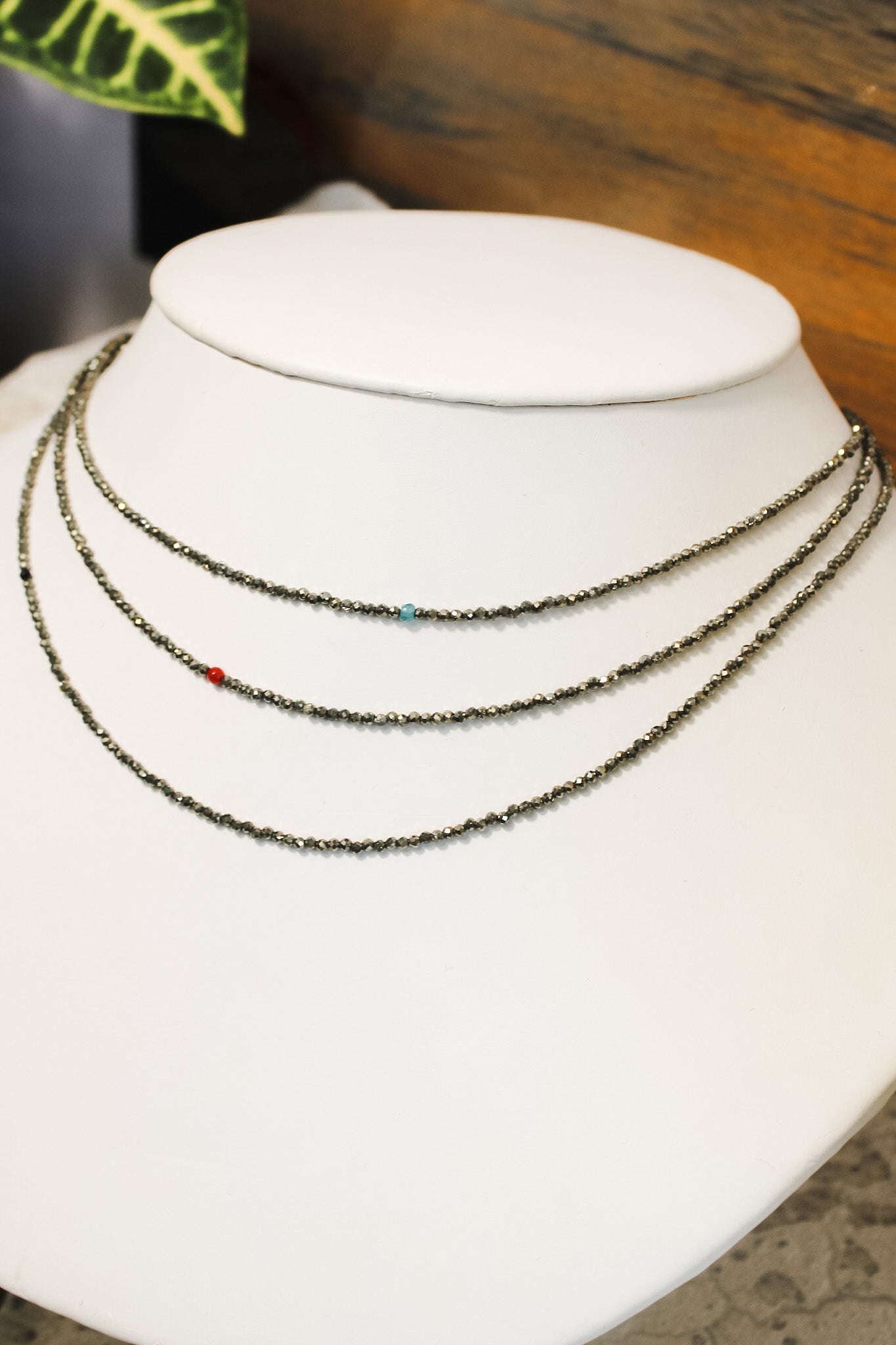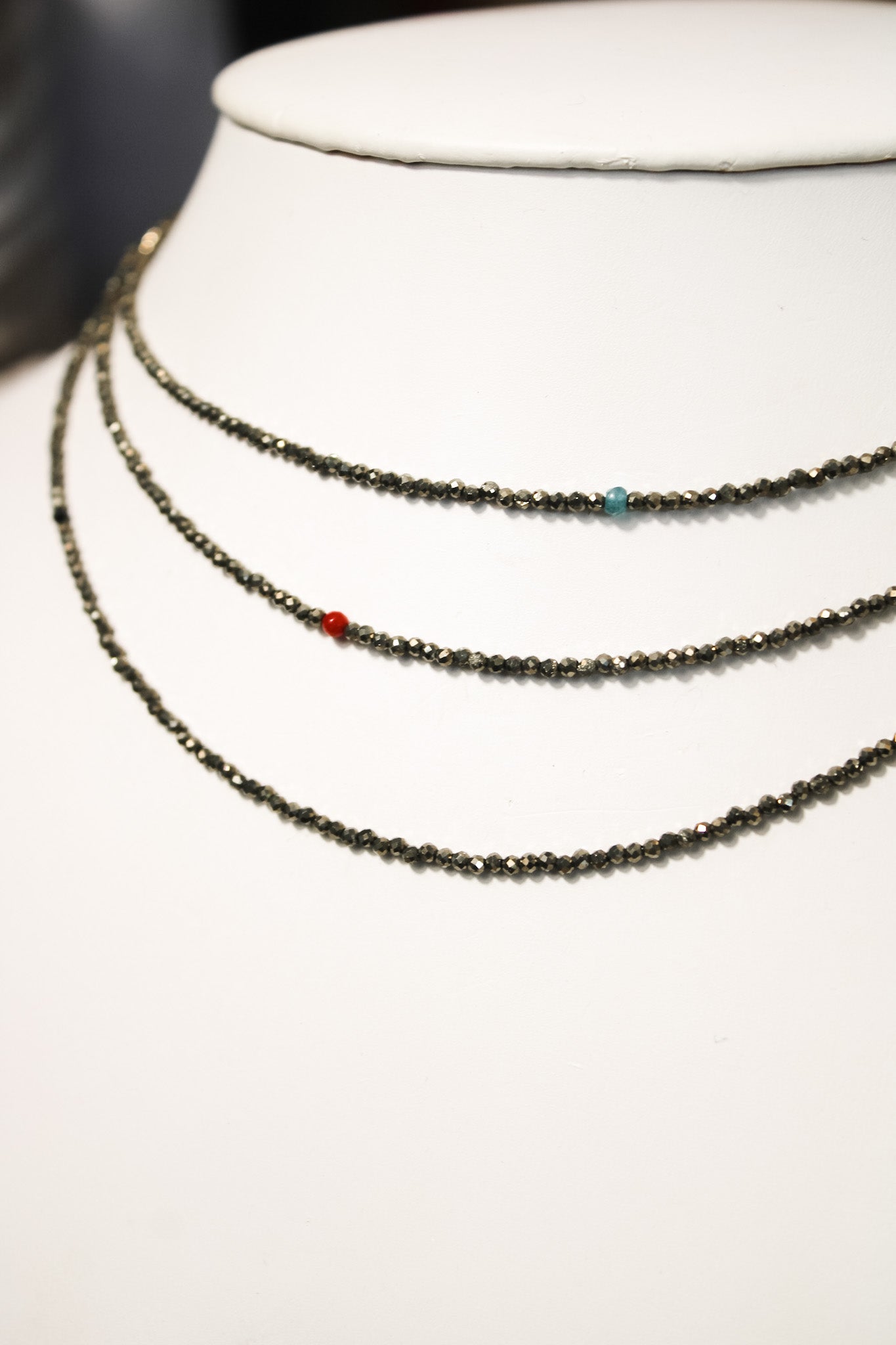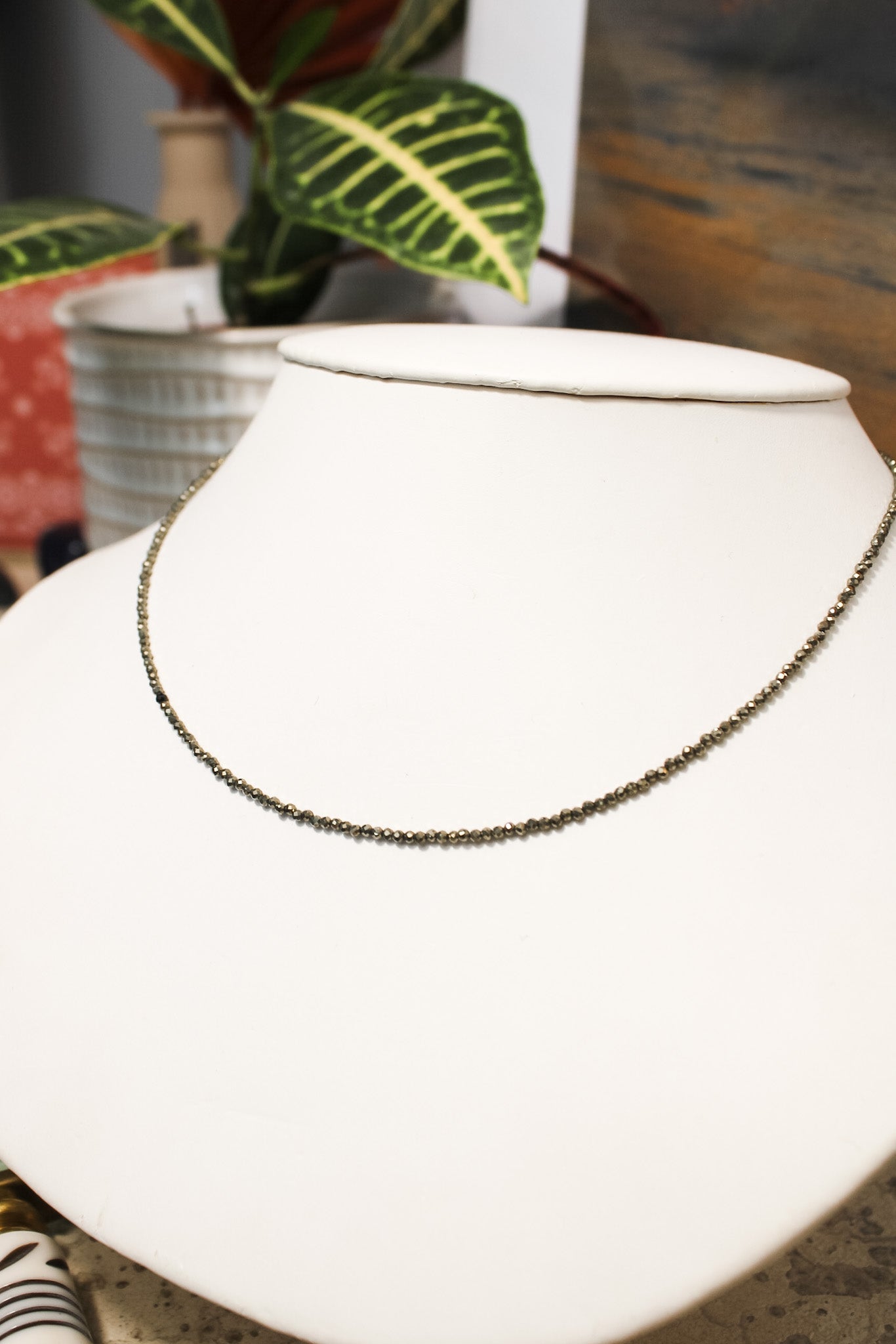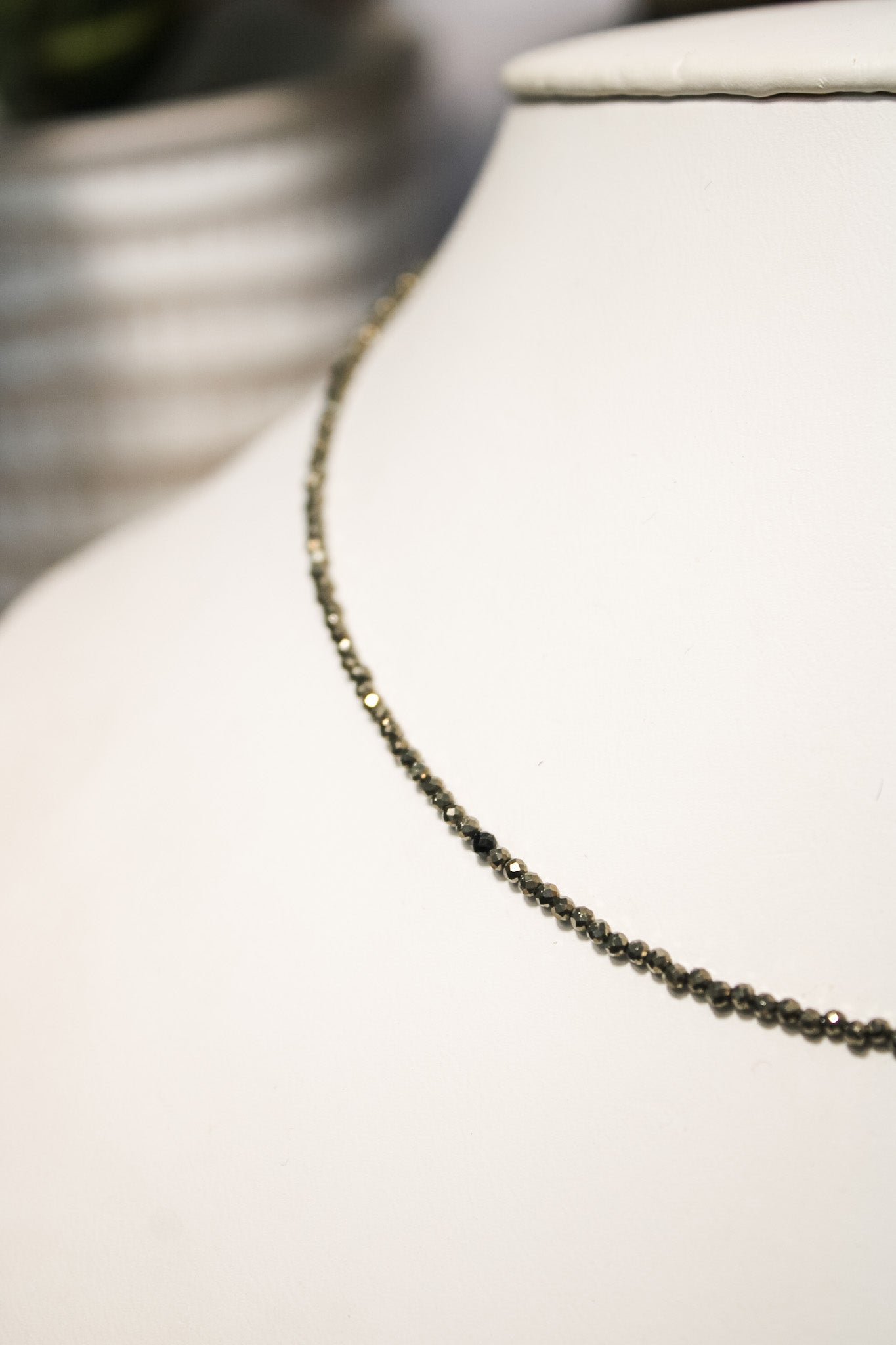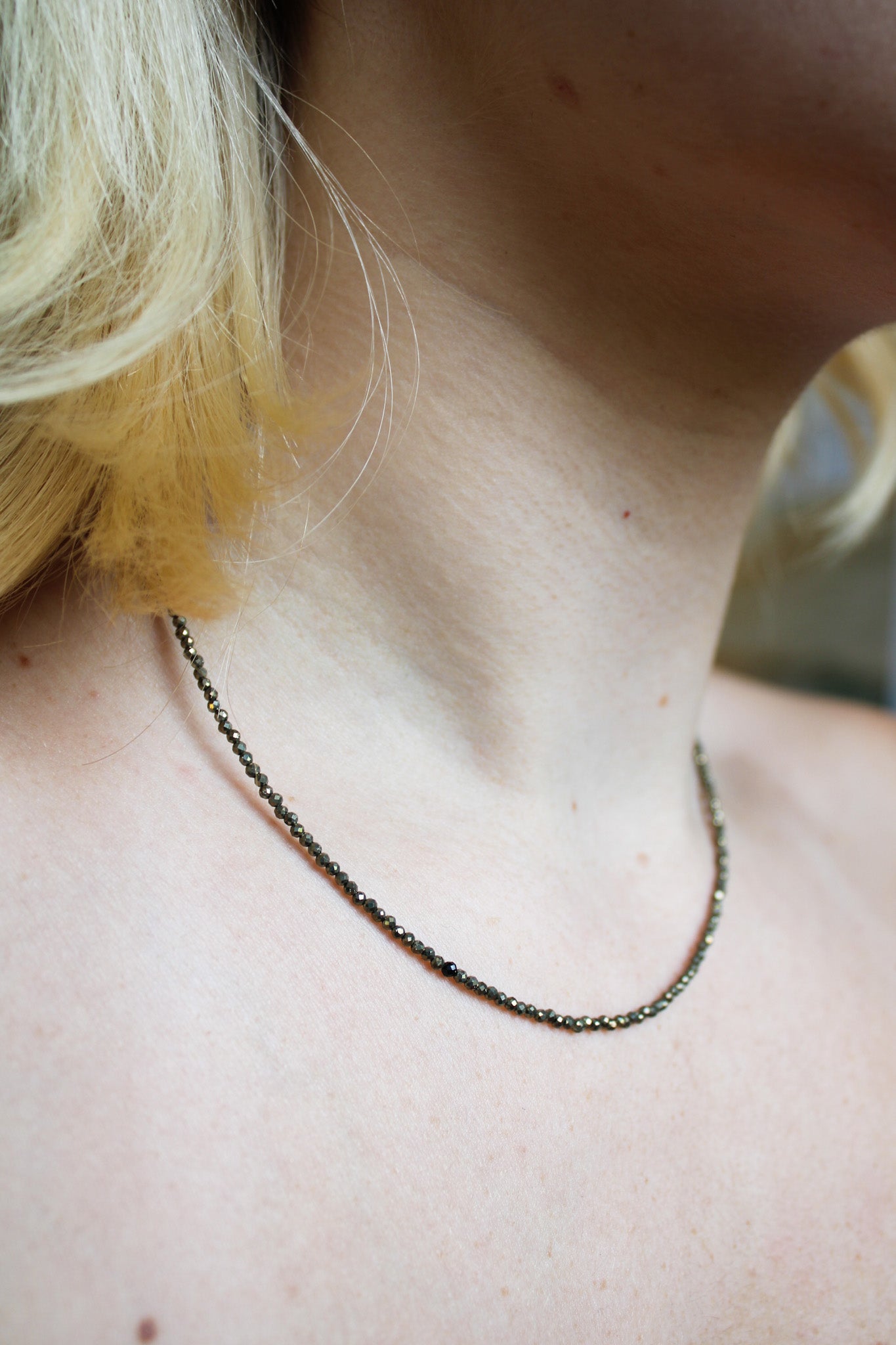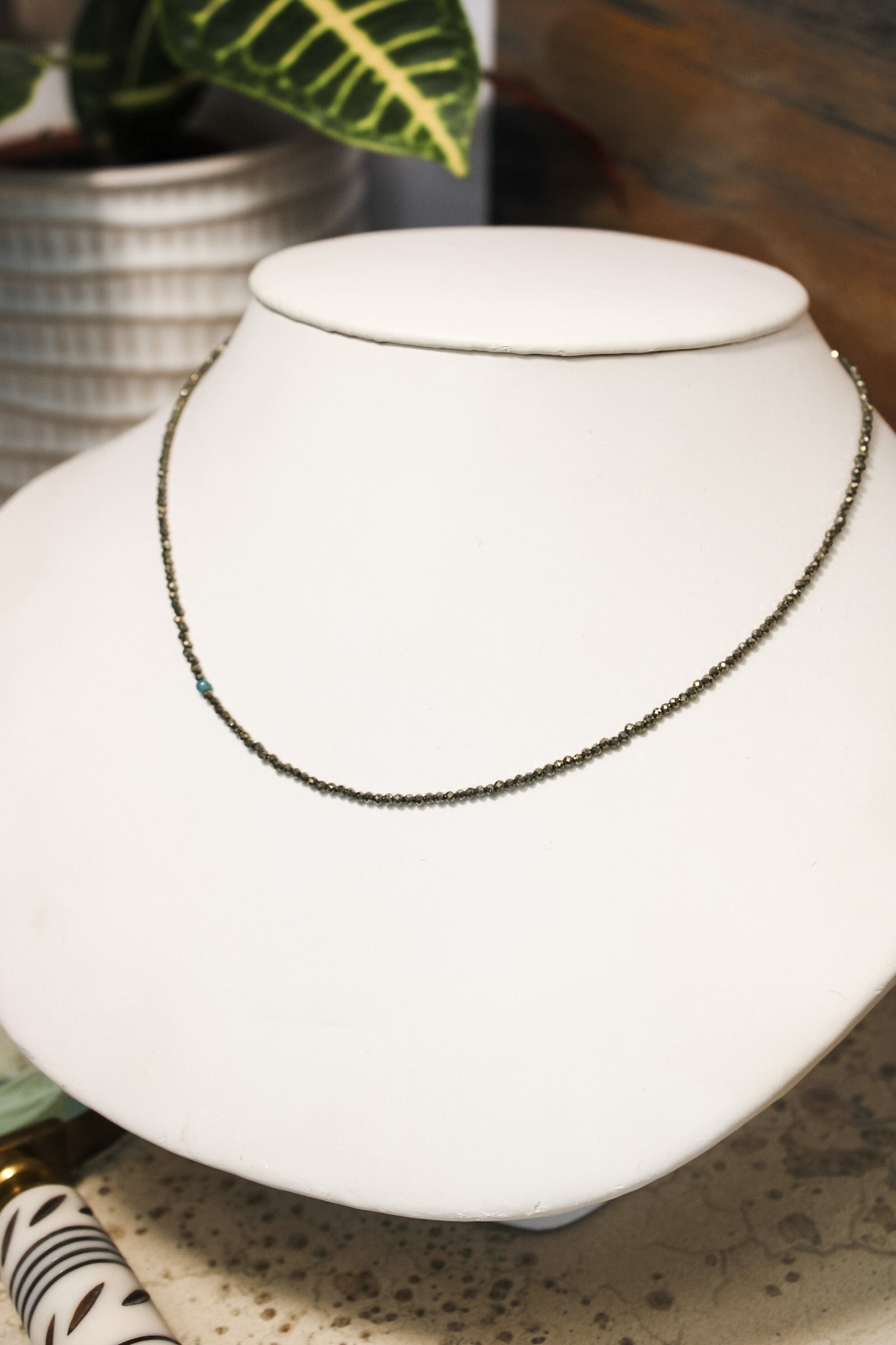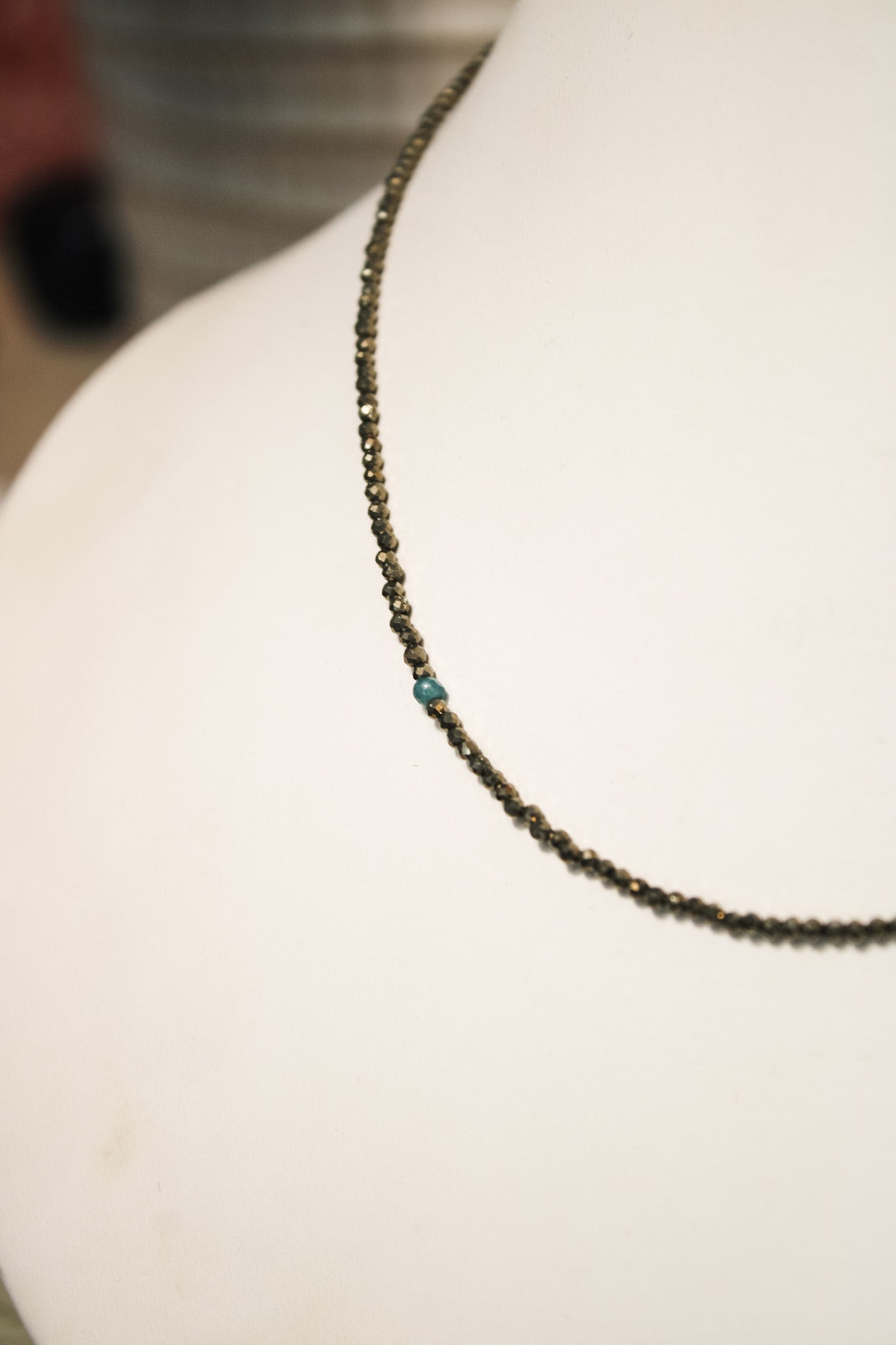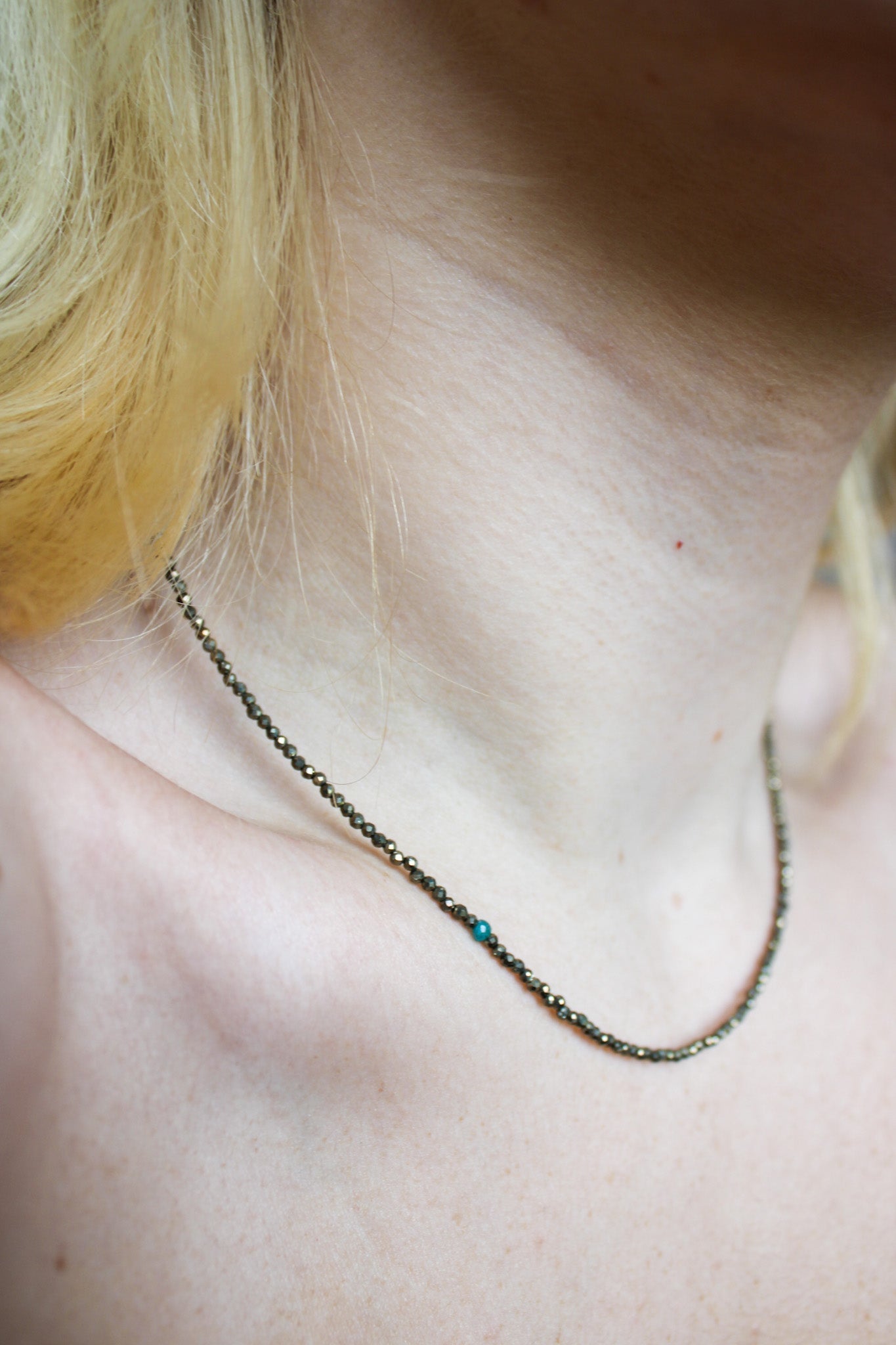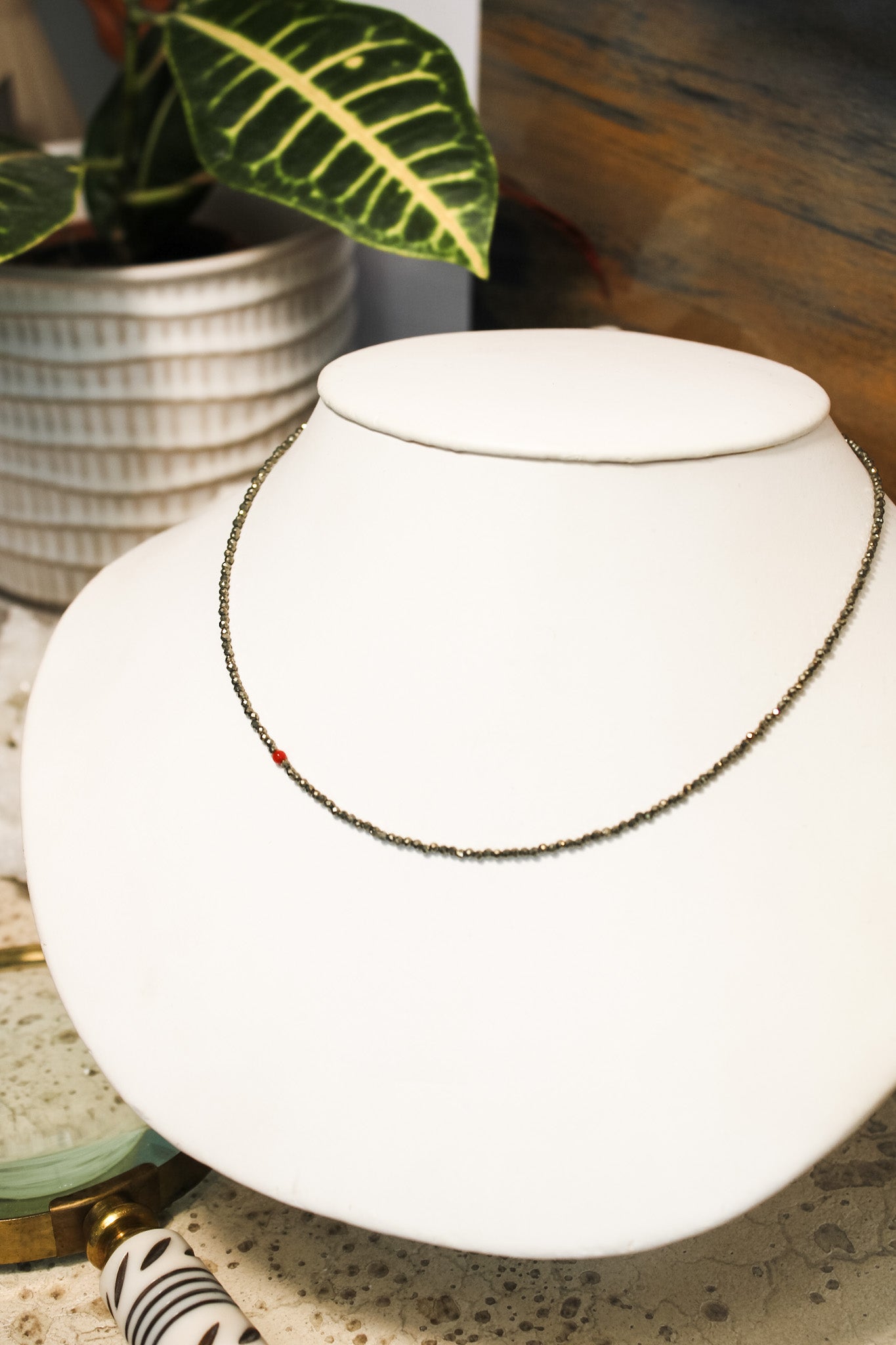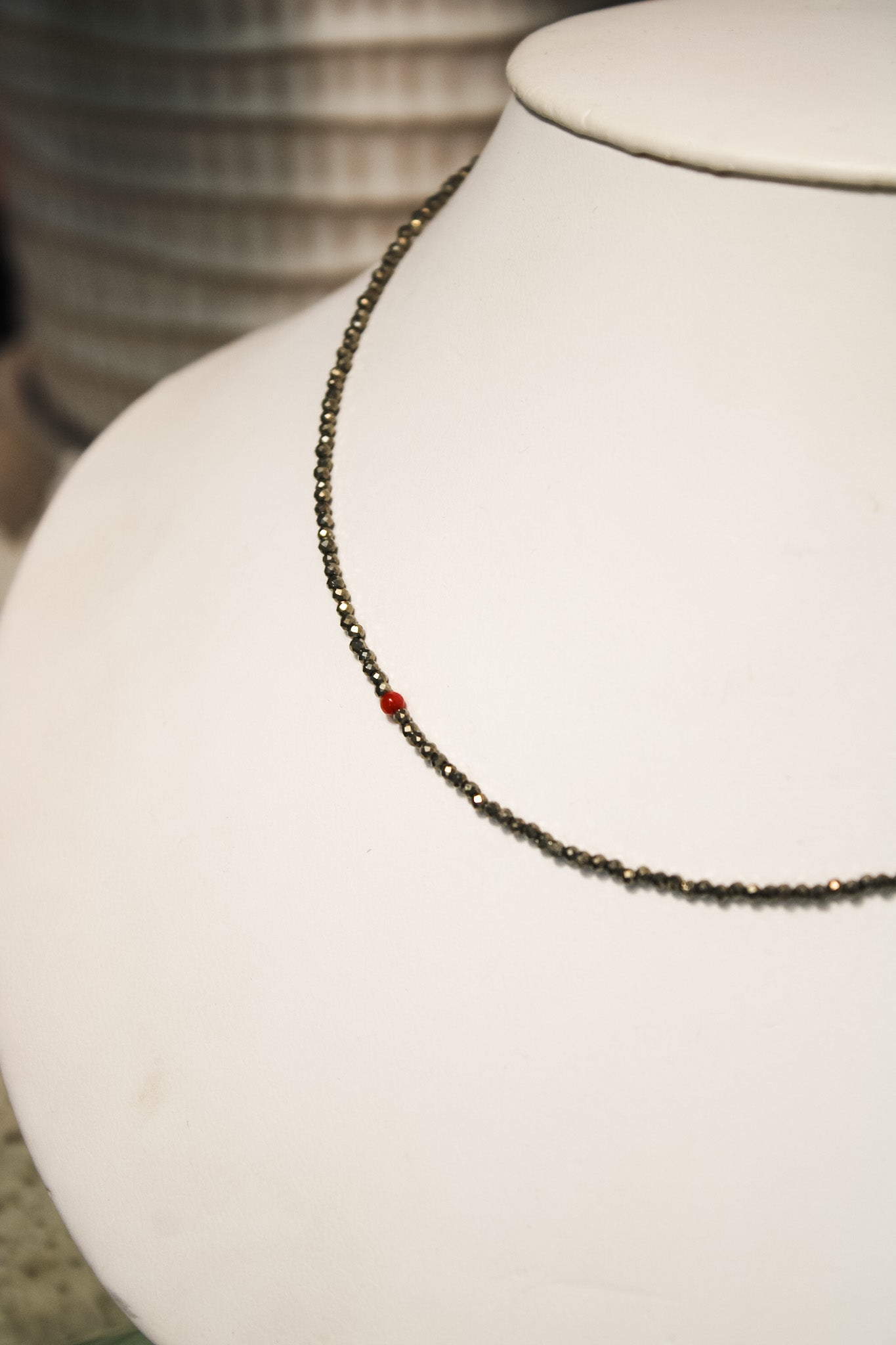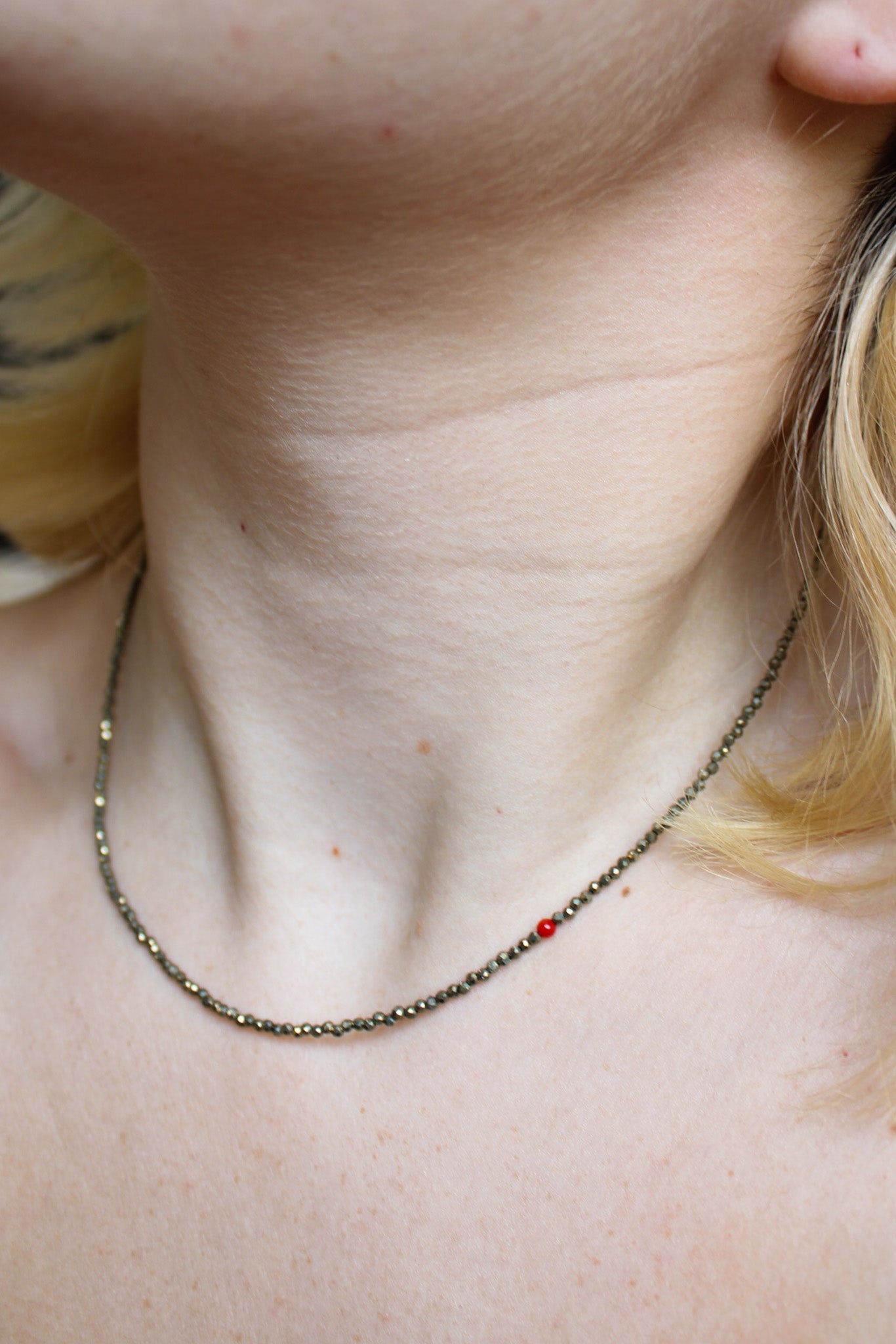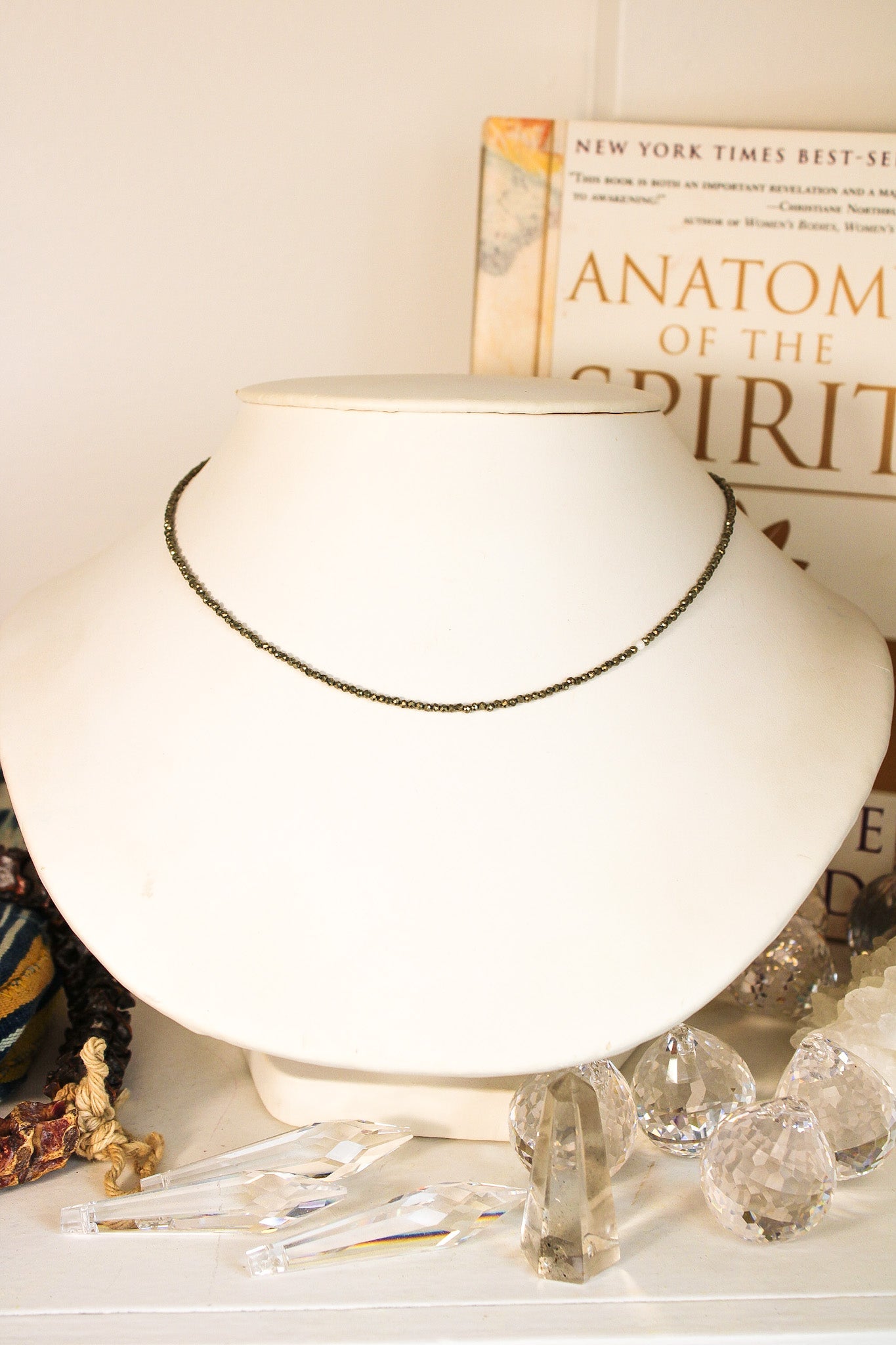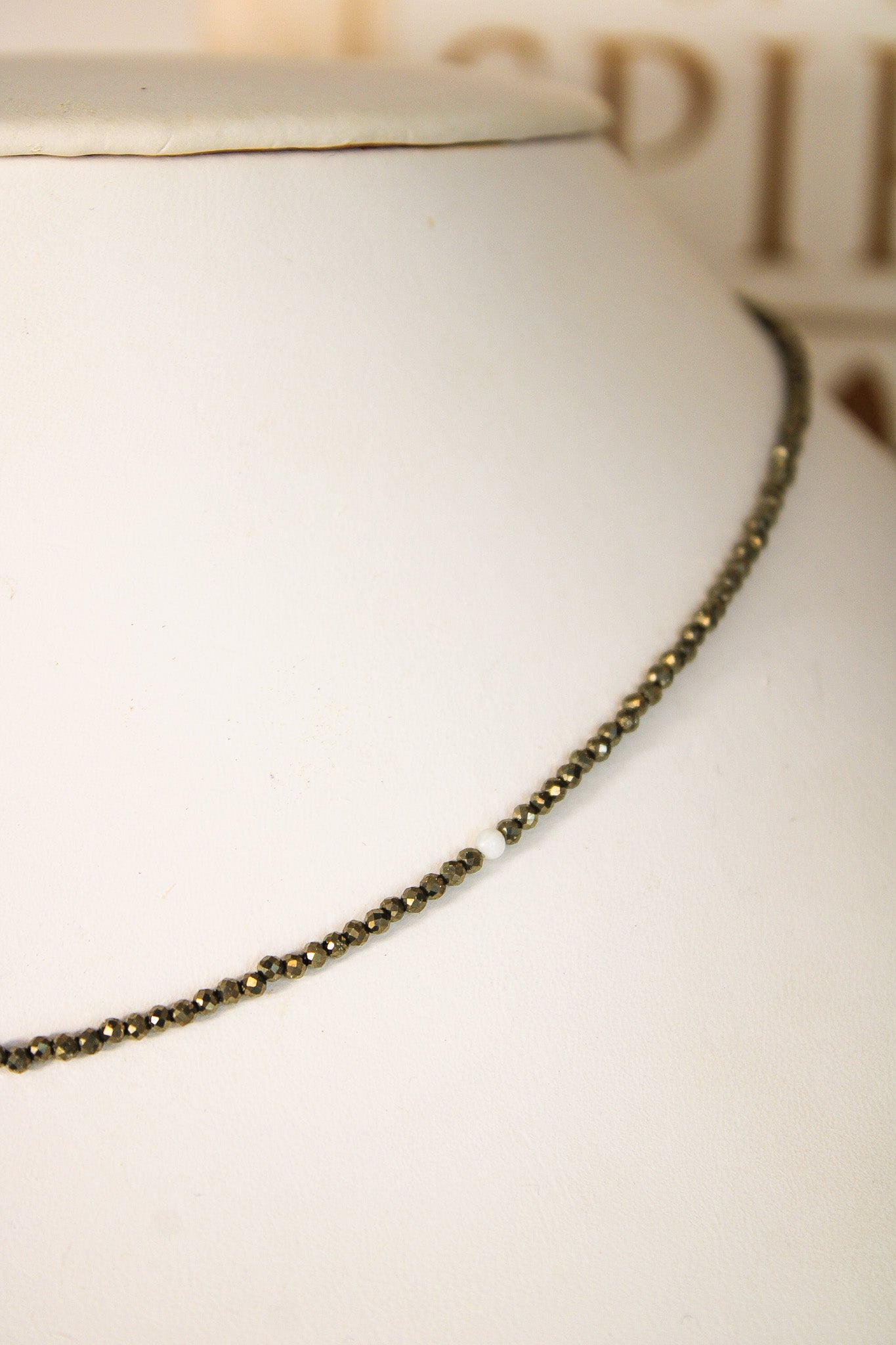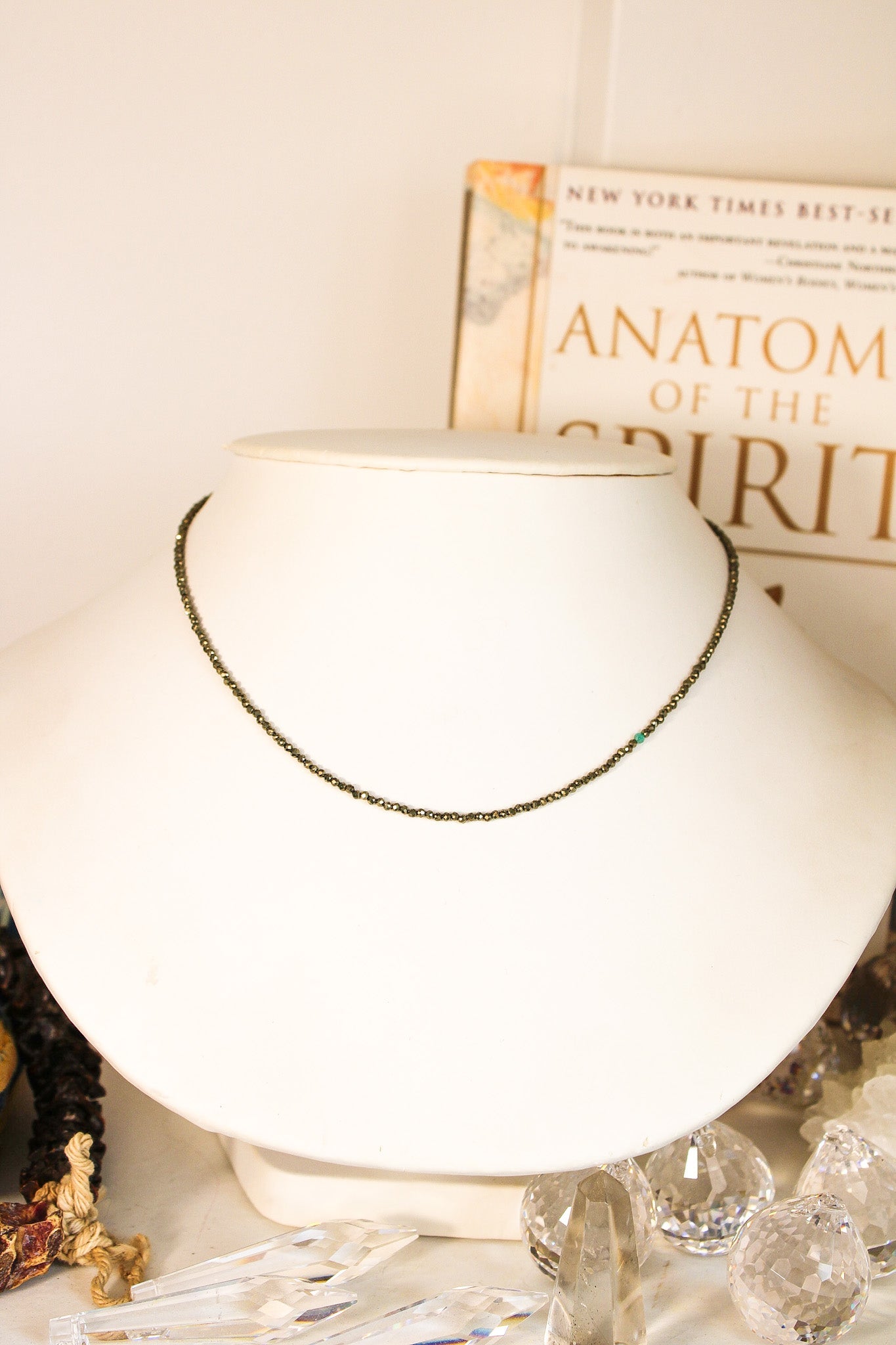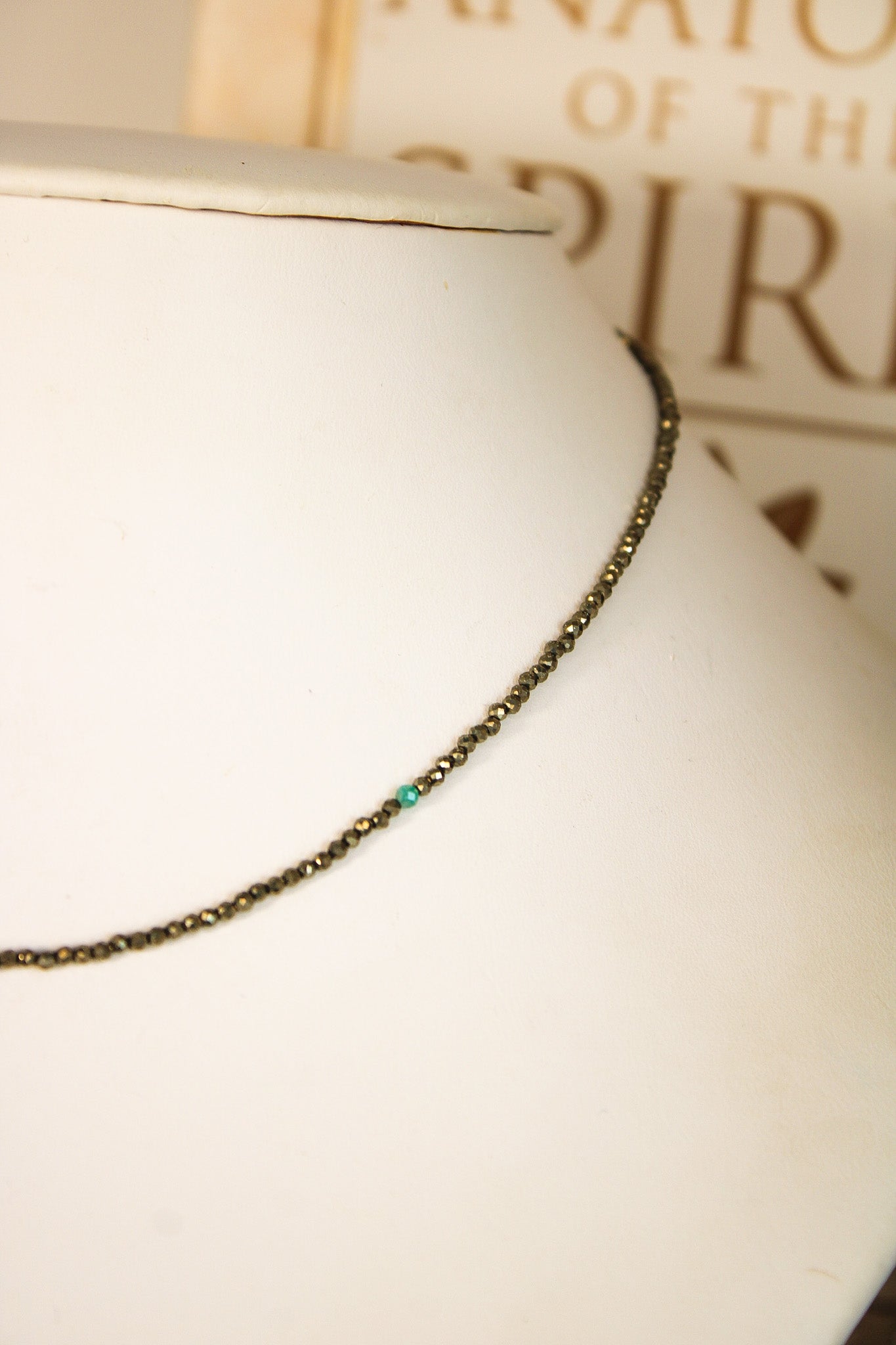 Pyrite Spirit Bead Necklaces
These necklaces were designed in collaboration with Ziabird owner, Lynn Manock and local jewelry artist Debra Pyeatt. 
Description: At one time, this gemstone was often mistaken for gold, hence its name of Fool's Gold. Pyrite is named after the Greek word 'Pyr' which means 'fire'', as striking it against metal or something else hard will cause a spark. This necklace made up of tiny faceted beads also contains a mystery - a spirit bead. 
What is a spirit bead?  Quite simply, it is that one bead in a beaded piece that is out of place. It could be the wrong bead that was used. Or it could be a bead that is in the wrong spot - maybe breaks up a pattern. For centuries spirit beads have been used in almost all cultures. It is paying homage to the Divine Being, to God. Only God is perfect and to include a spirit beads is to acknowledge that we as humans are imperfect and that only God is perfect. In showing your humility, perhaps you will find a blessing.
Metal/Materials: Faceted Pyrite beads, beading cable, sterling silver crimps, gold French wire, gold-filled lobster clasp, crimp covers and jump rings. 
Length: 17 inches
Weight: lightweight 
Made in: Wilmington, NC