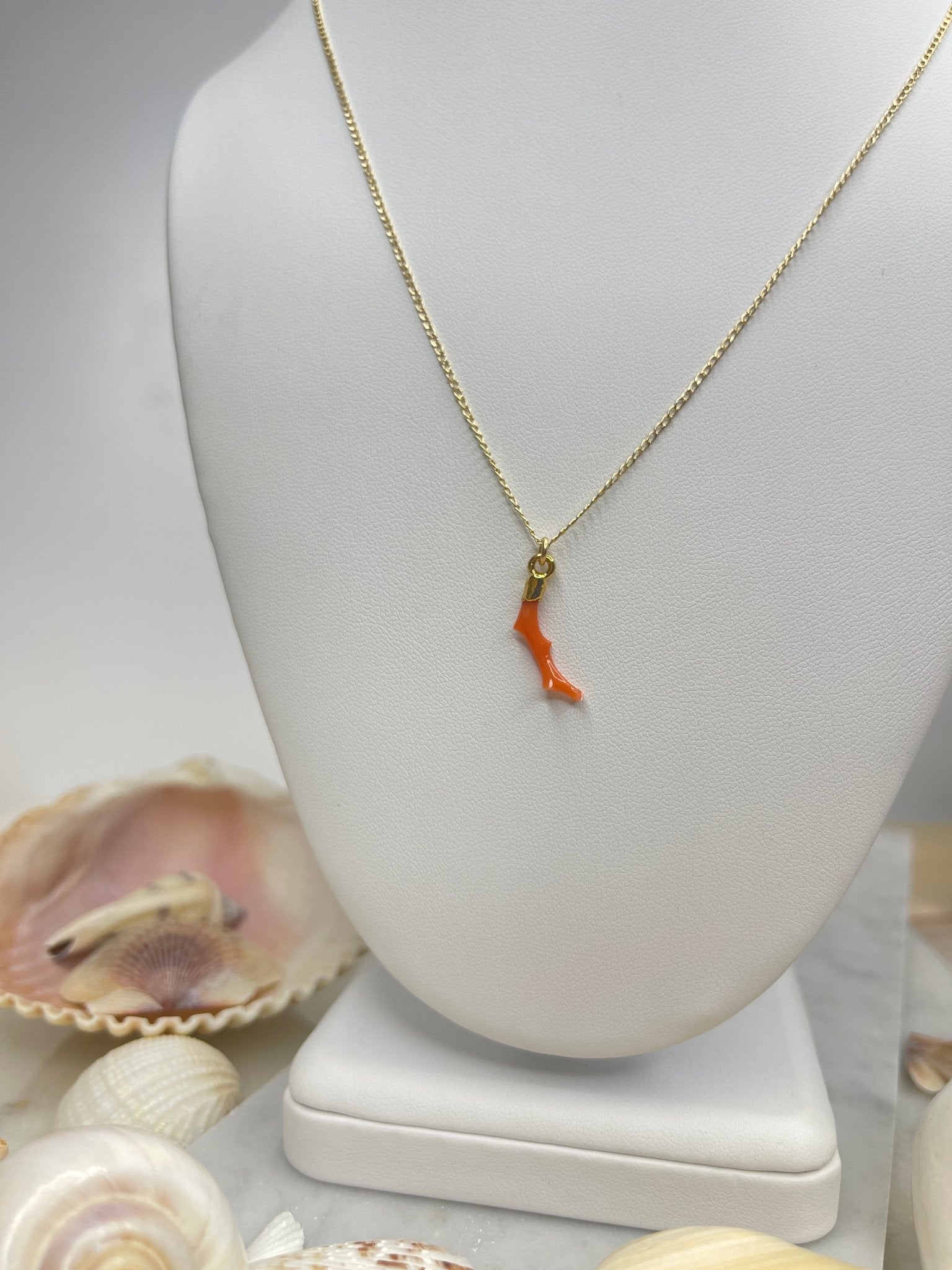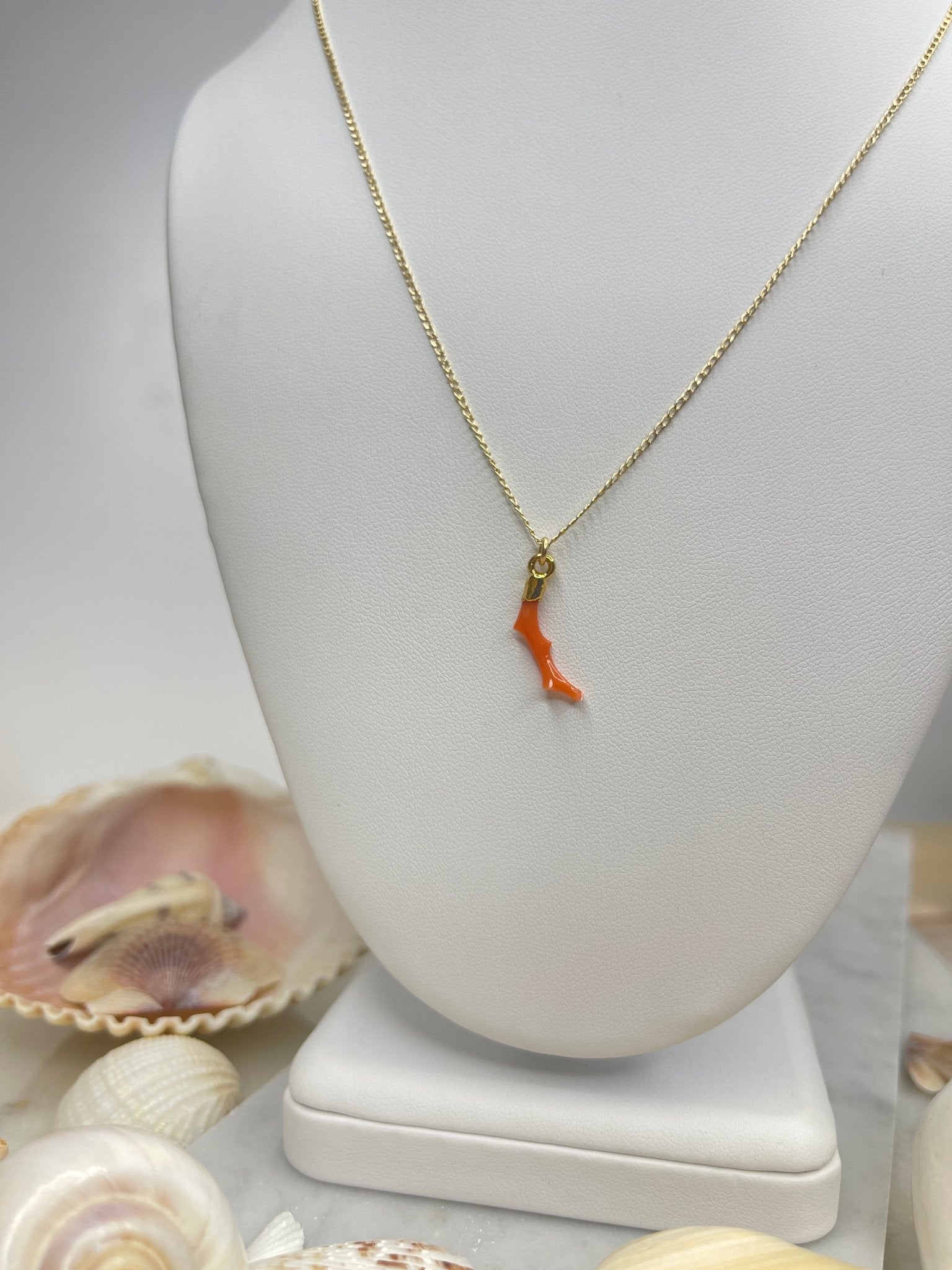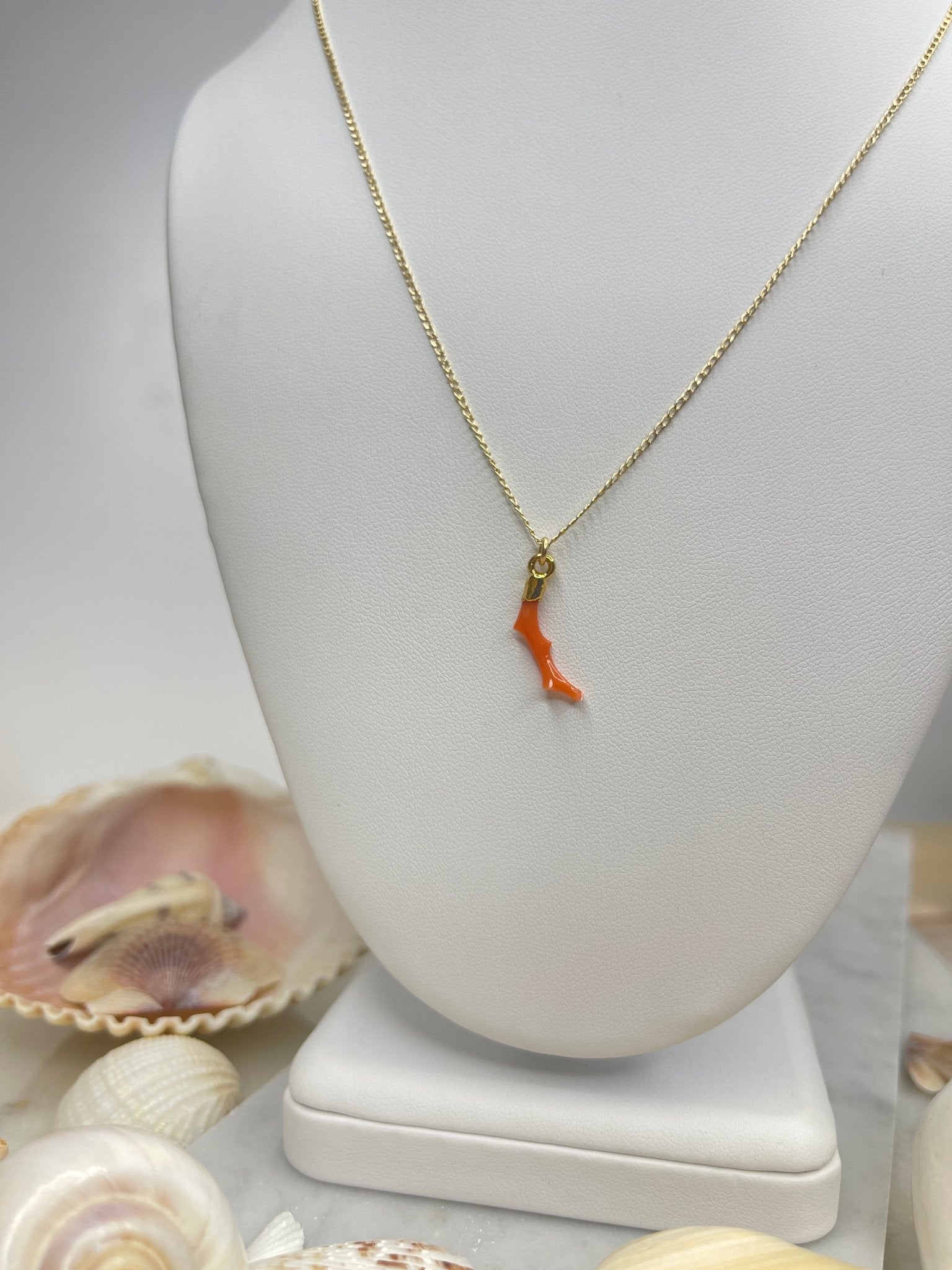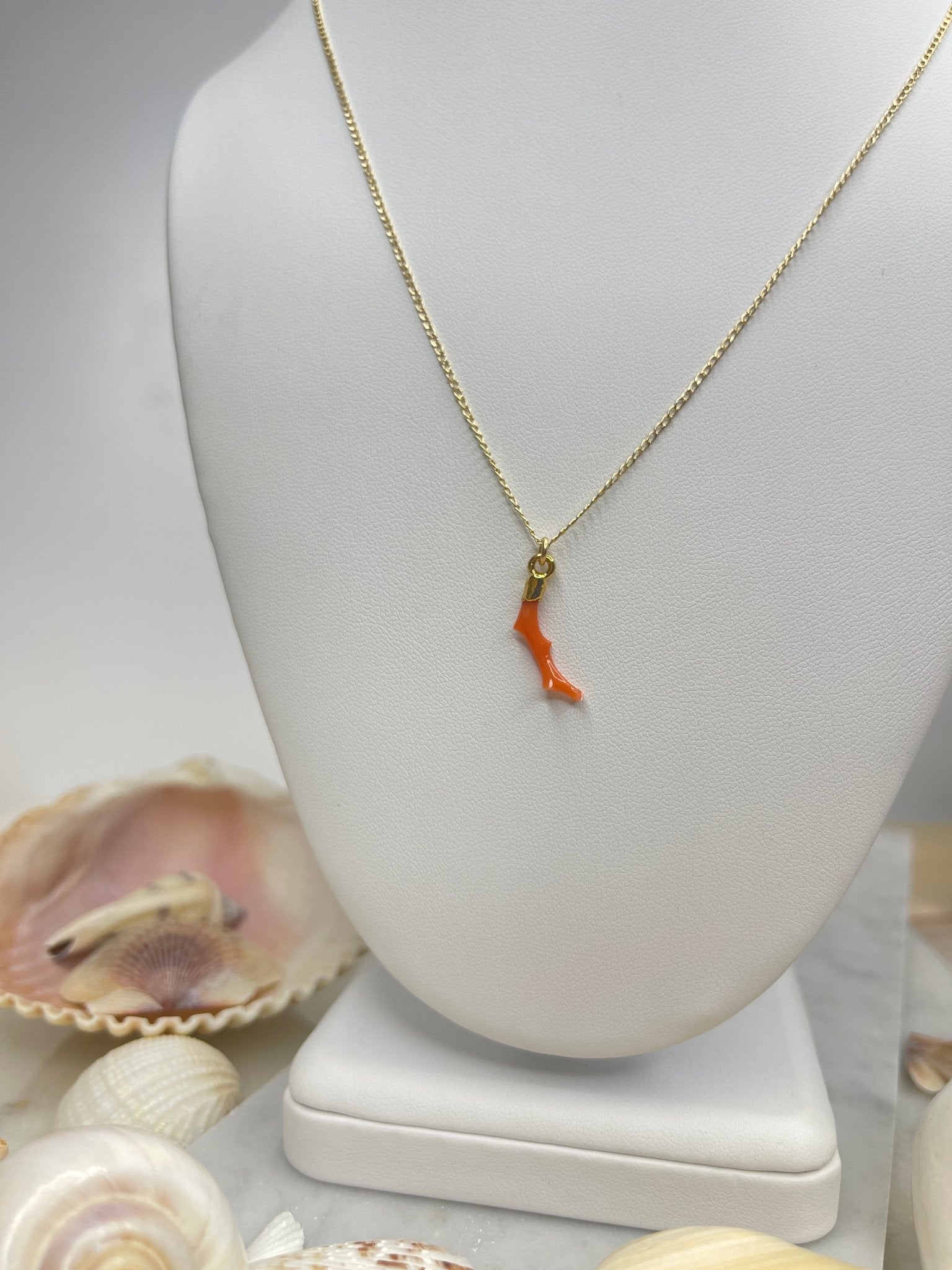 Pink Coral Branch Necklace
Genuine polished Japanese pink coral branches dipped in 24k gold on 18" gold filled chain. The natural pink color against the bright gold makes for a beautifully elegant snd minimal style. Each coral branch is unique in its size and shape, however they are all roughly 1" in length.
Sizes and shapes of shells vary, contact us if interested in specifics. 
These shells are found and sourced only from those who have found these ethically and with no harm to any marine life.