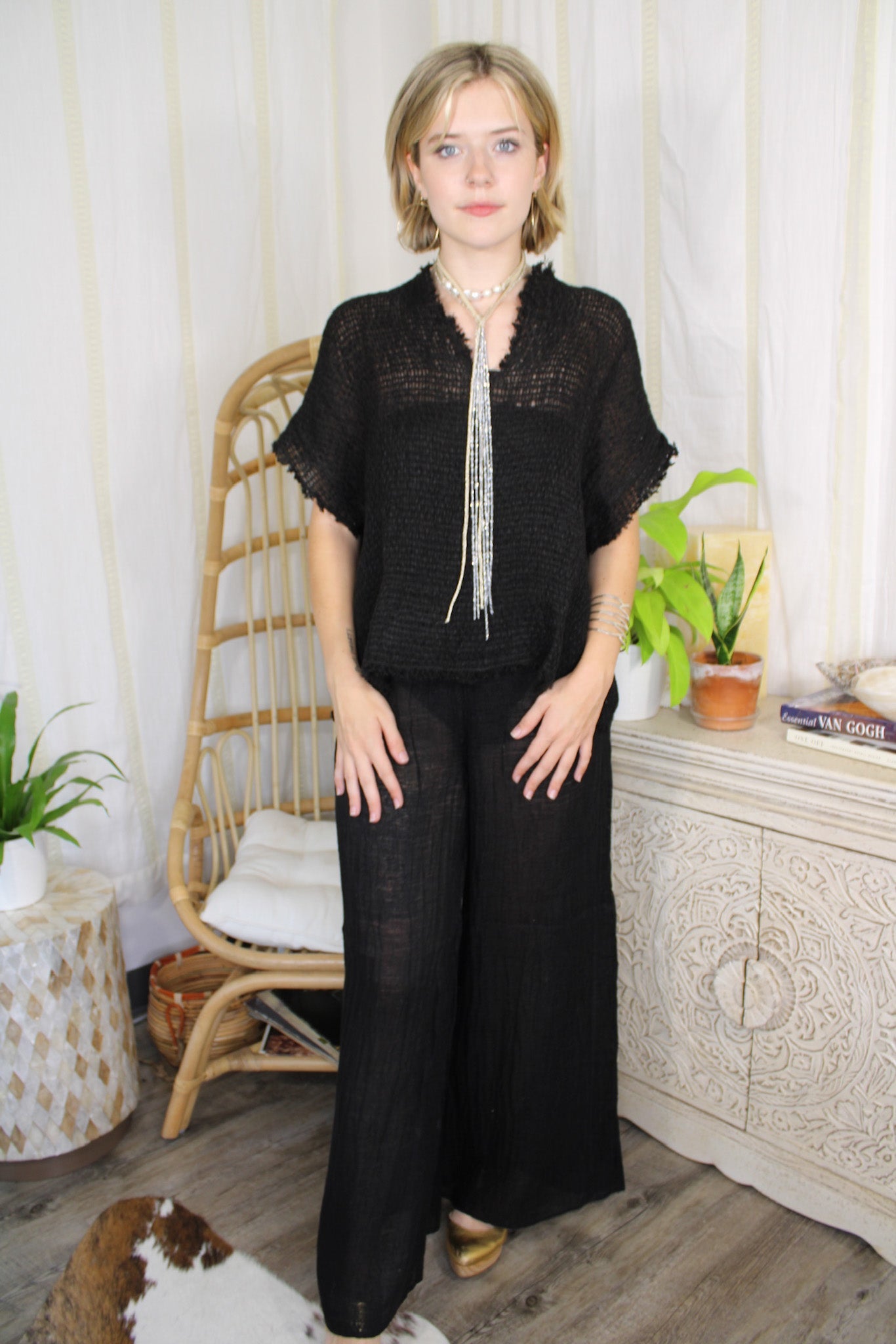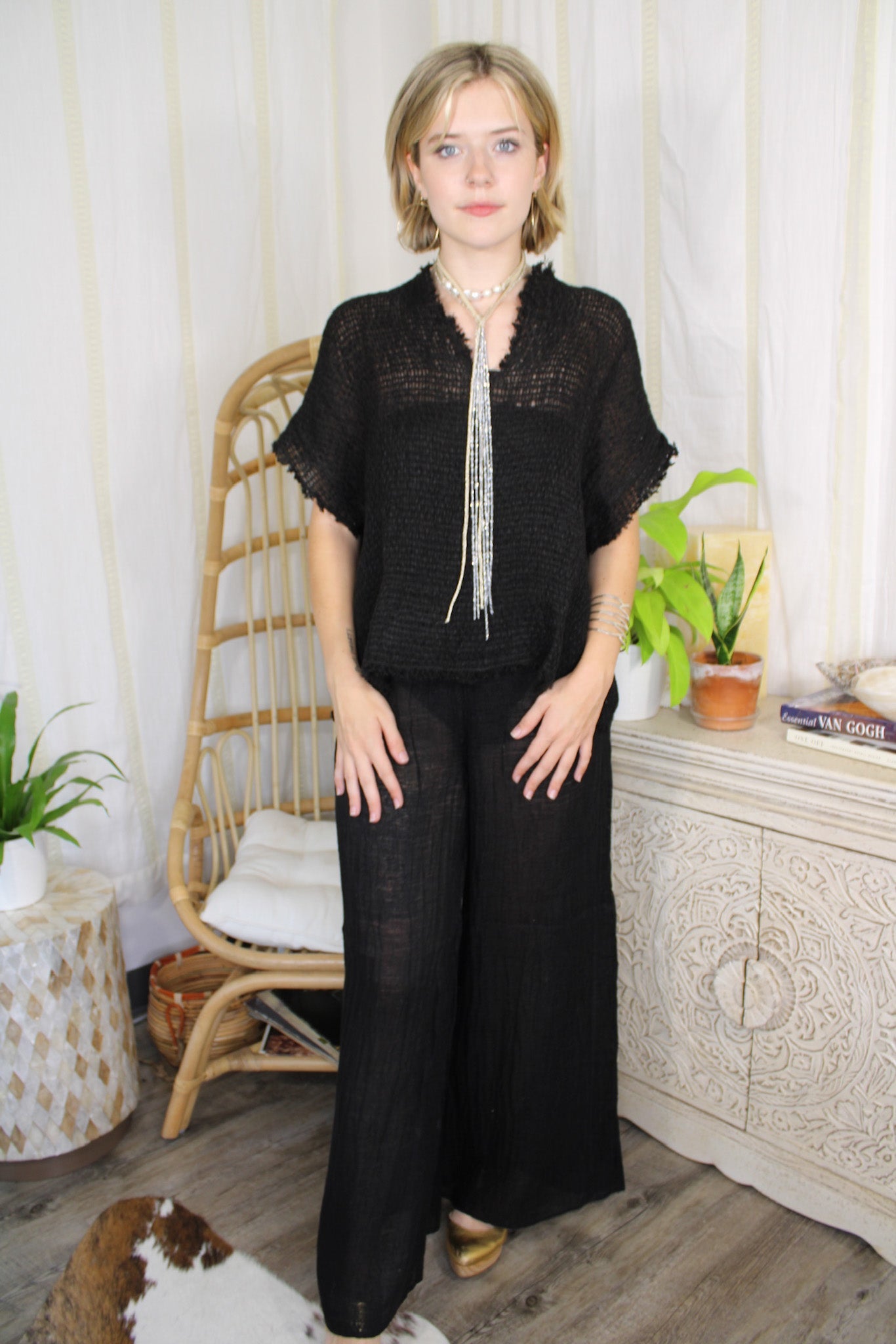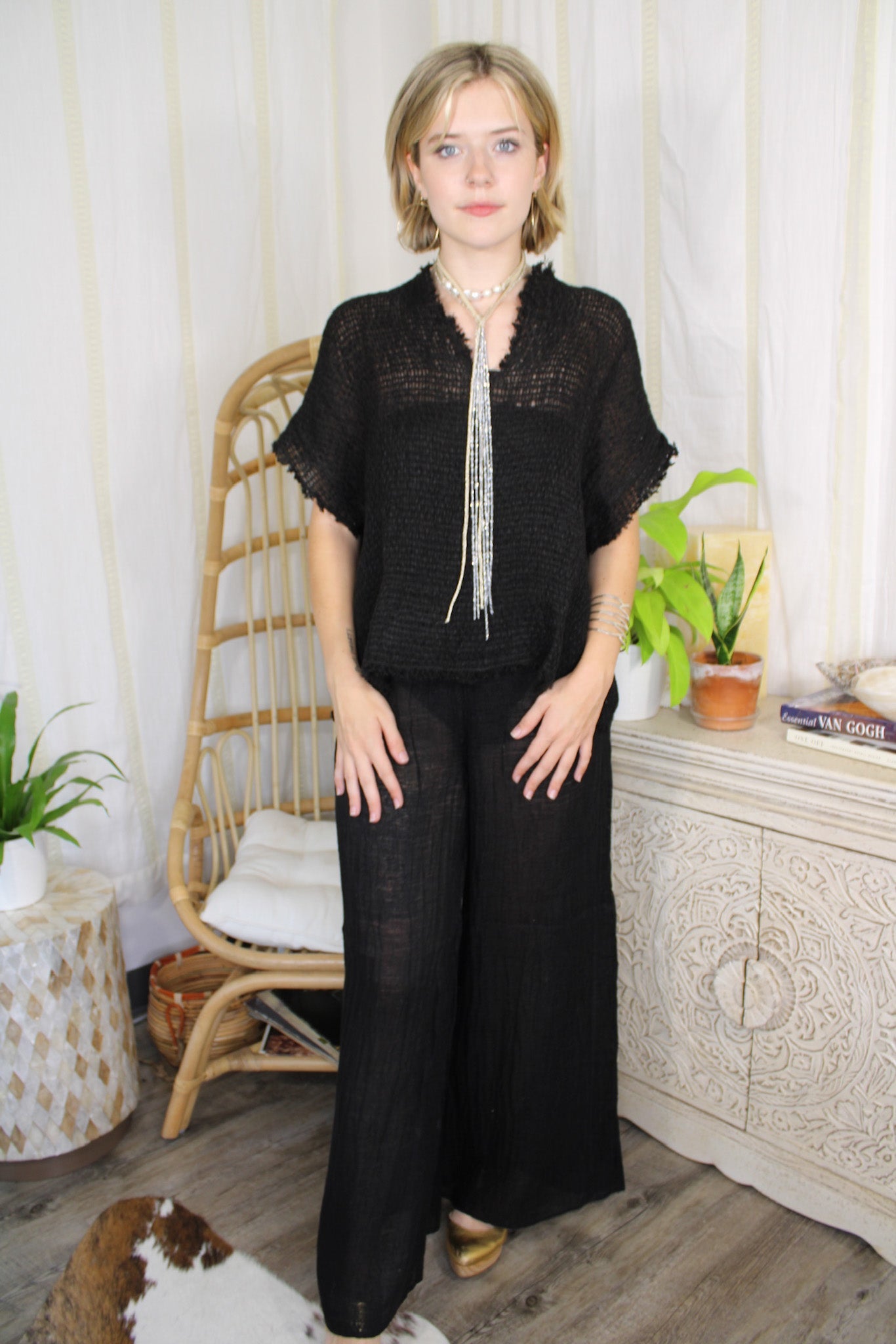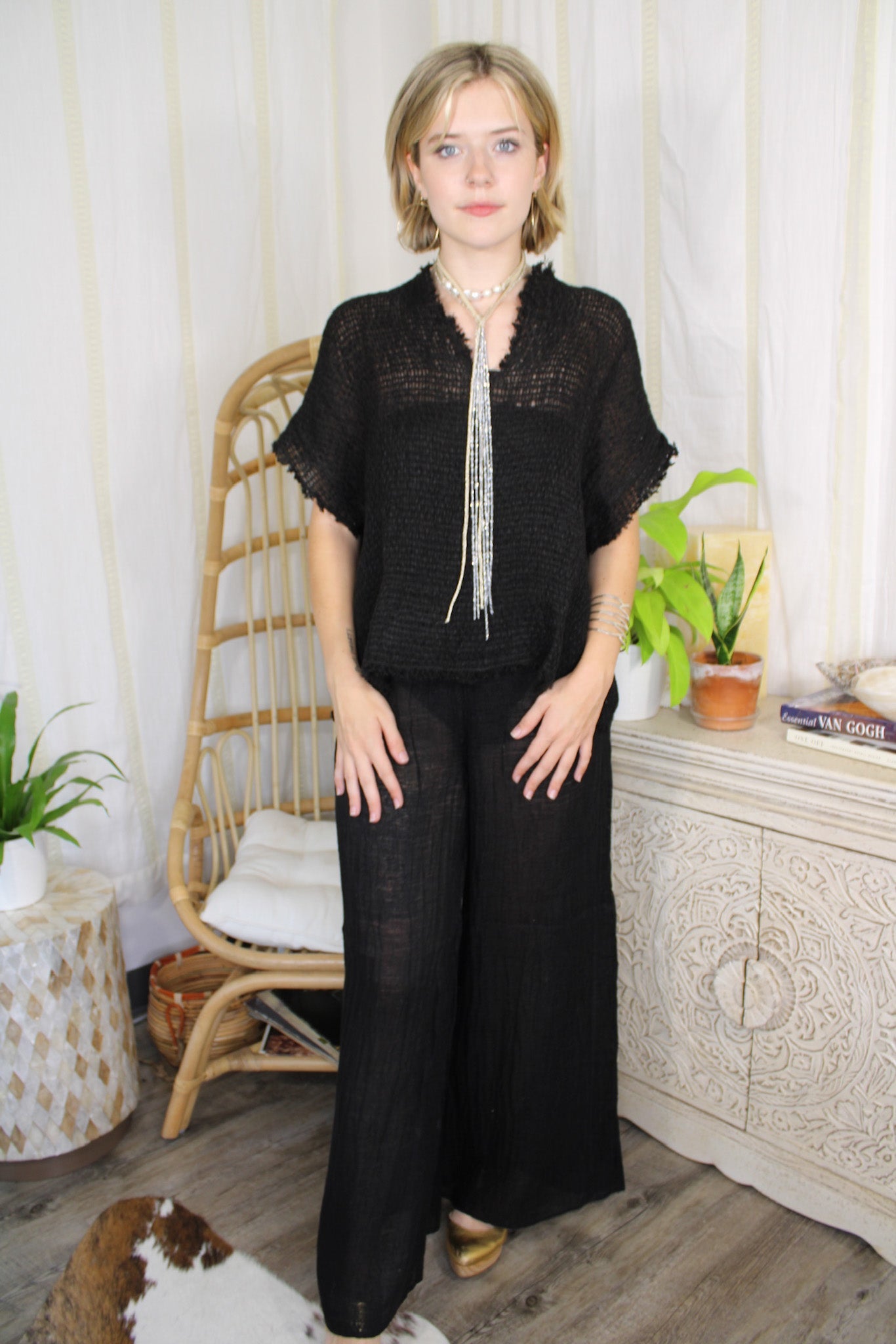 Pantalone Rock - Nero
Handwoven Italian linen pants.

Designed and made in Italy 

Ethically made in traditional Italian looms

Dyed using natural pigments

Flatters any body shape

Effortless fit

Lightweight fabric

Elasticated waistband

Flare legs 
Slightly open weave, requires undergarment
Marissa is 5'6" and wearing the size S. 
La Bottega di Brunella garments are entirely made in-house – from yarn to garment – in the label's workshops in Positano. Brunella takes its creative drive from a fusion of intricate looming techniques and timeless designs, made to be worn and cherished for years to come.
How to care for this piece:
Hand wash or machine wash this garment on a gentle cycle using a mild detergent. Use a laundry mesh bag for extra protection. Do not crowd the washing machine as this can twist or pull the linen fabric out of shape. Avoid mixing or washing with items that have hooks, zippers or Velcro as they can pull or snag the fabric.

Air-dry it on a padded hanger or place it flat on a drying rack. If using a tumble dryer, set it on a low heat. Avoid ironing linen to preserve the fabric's fibres and natural creases. Store it away from direct sunlight.