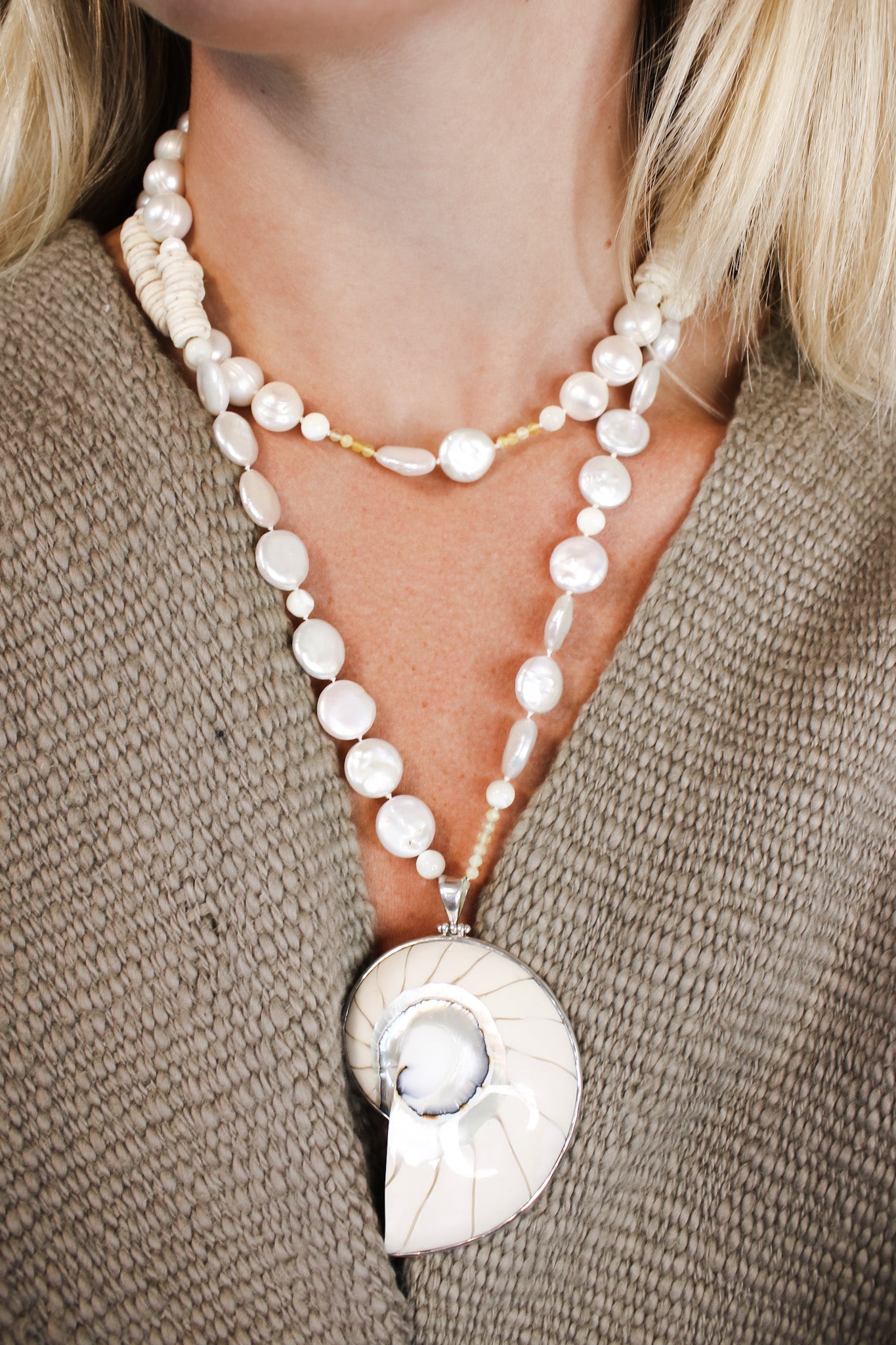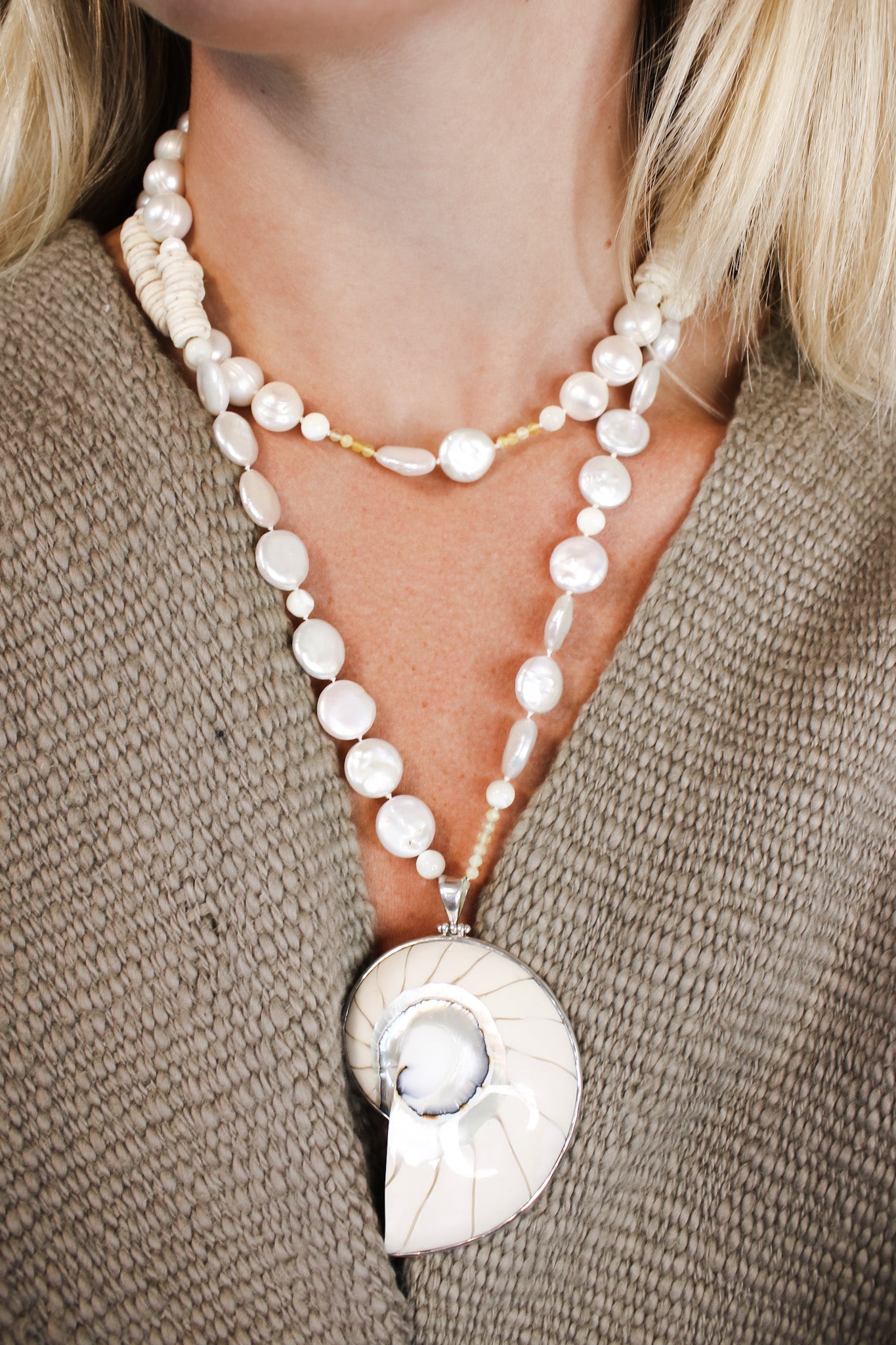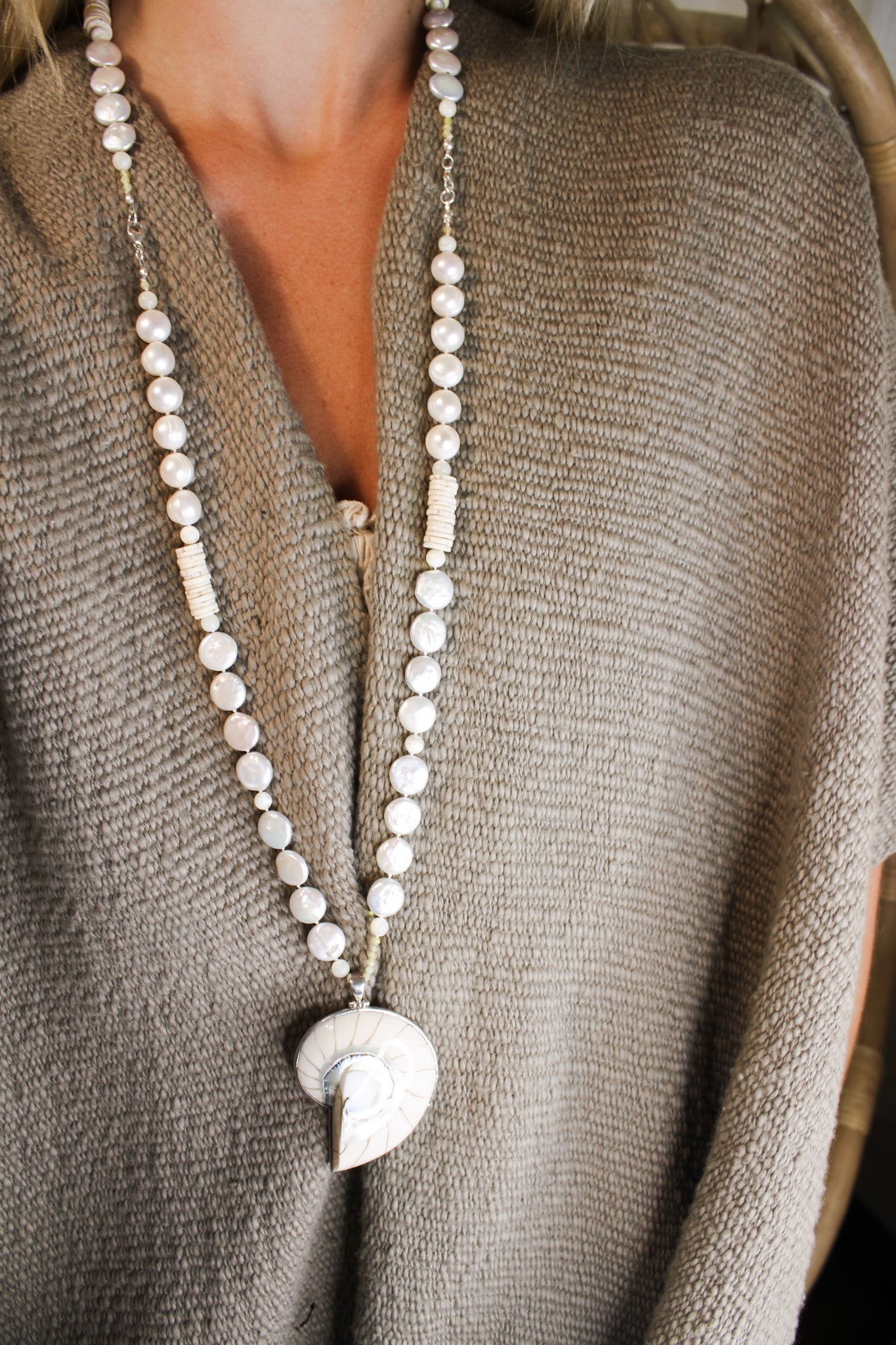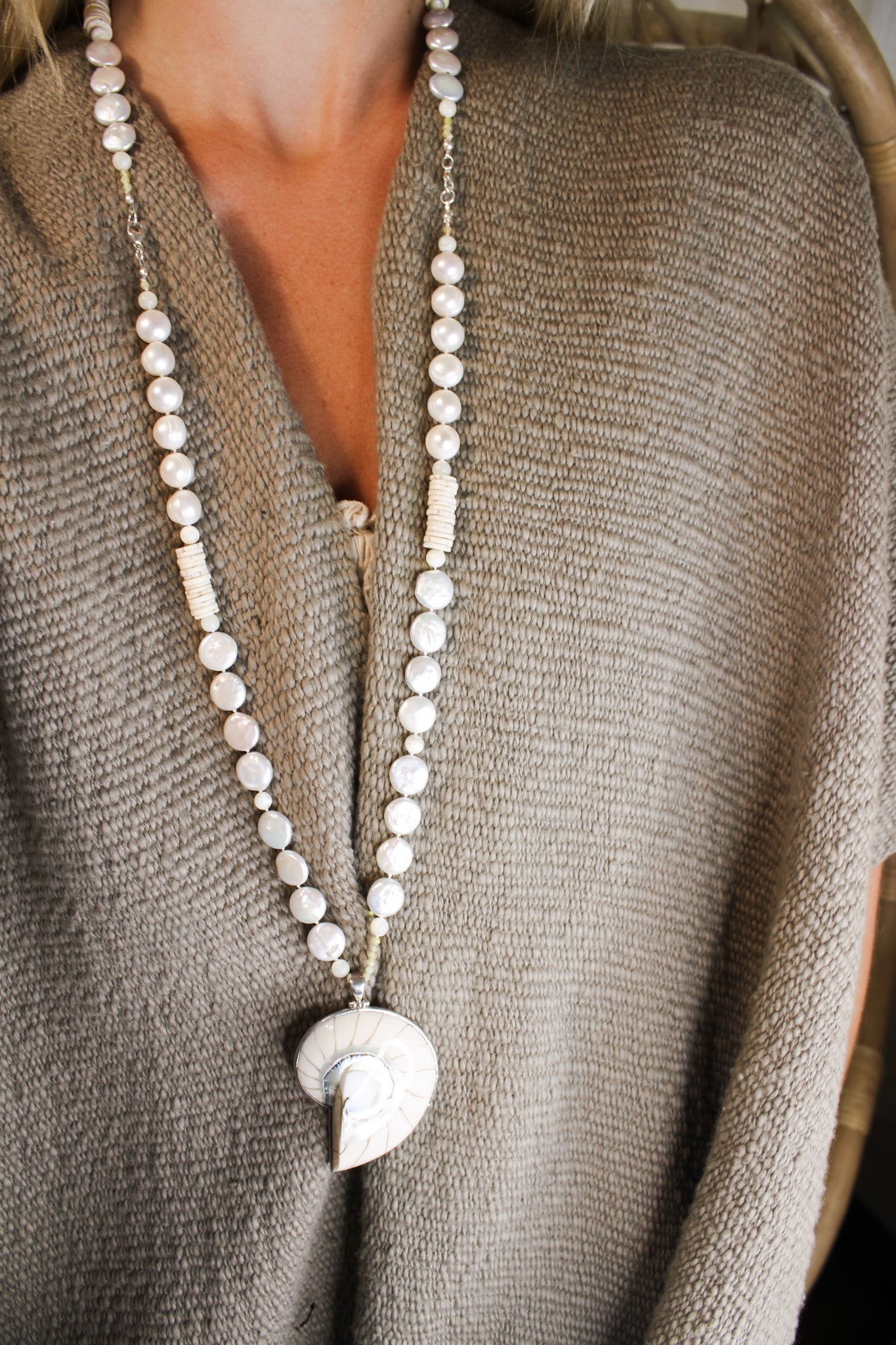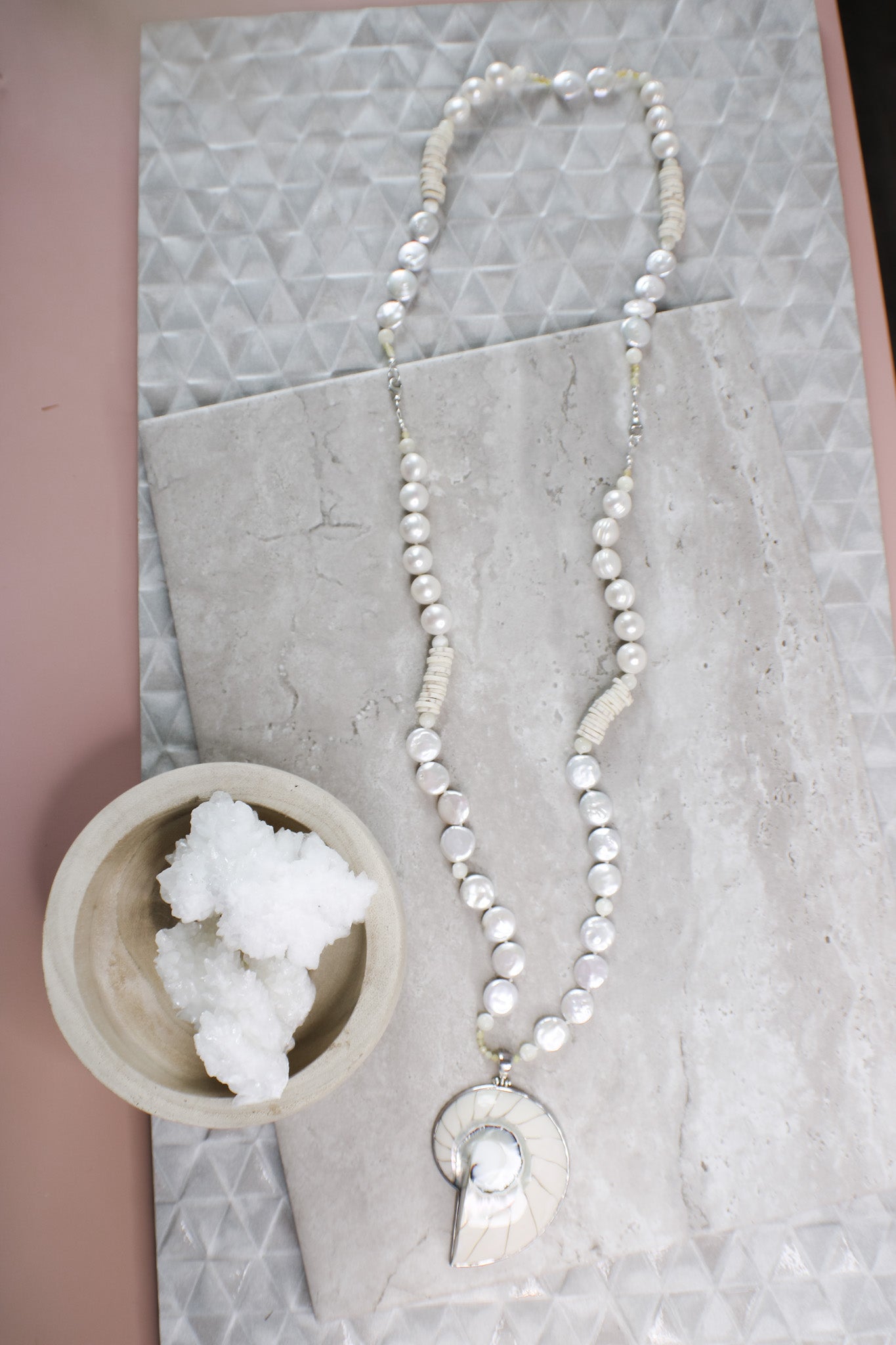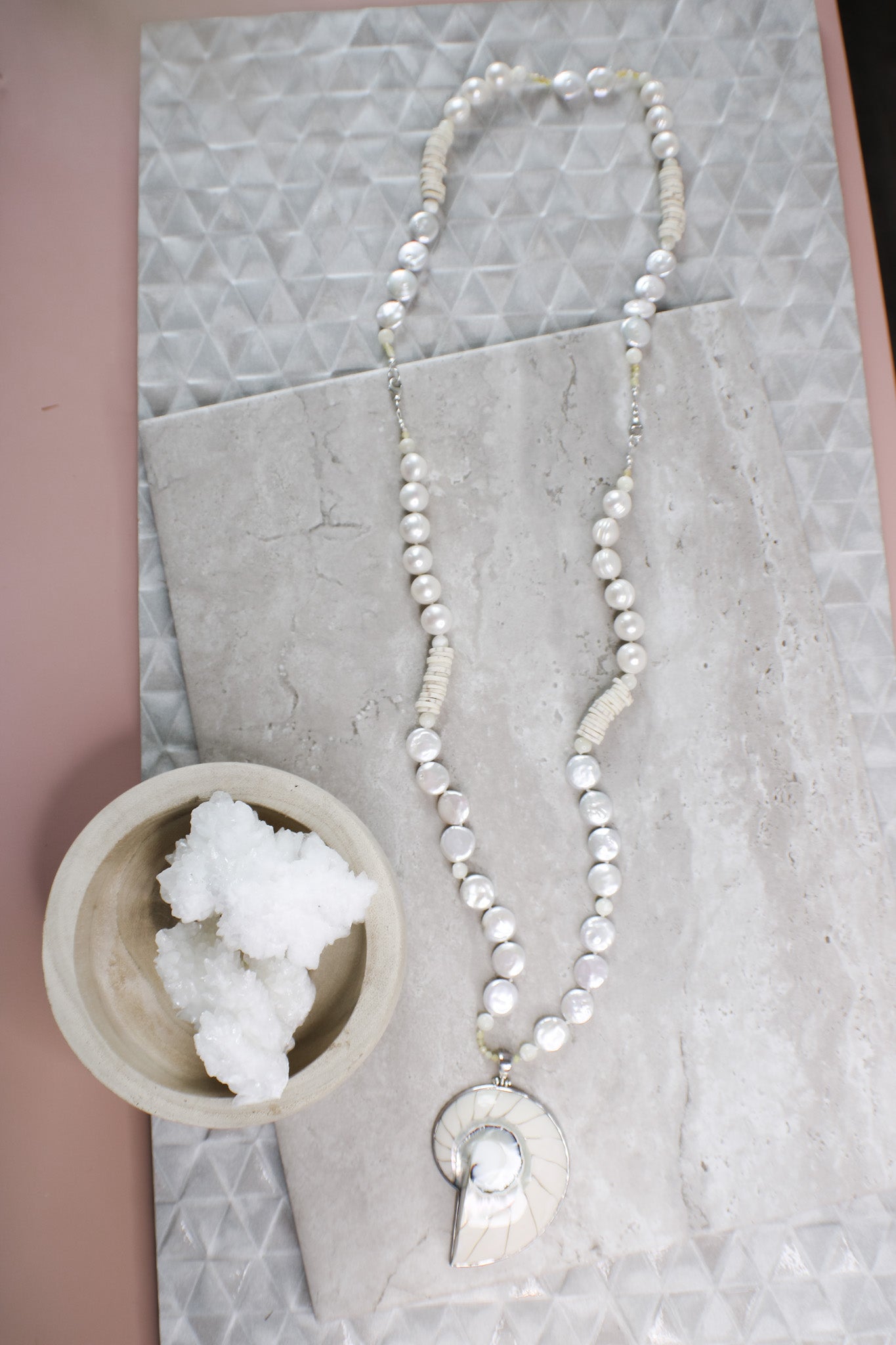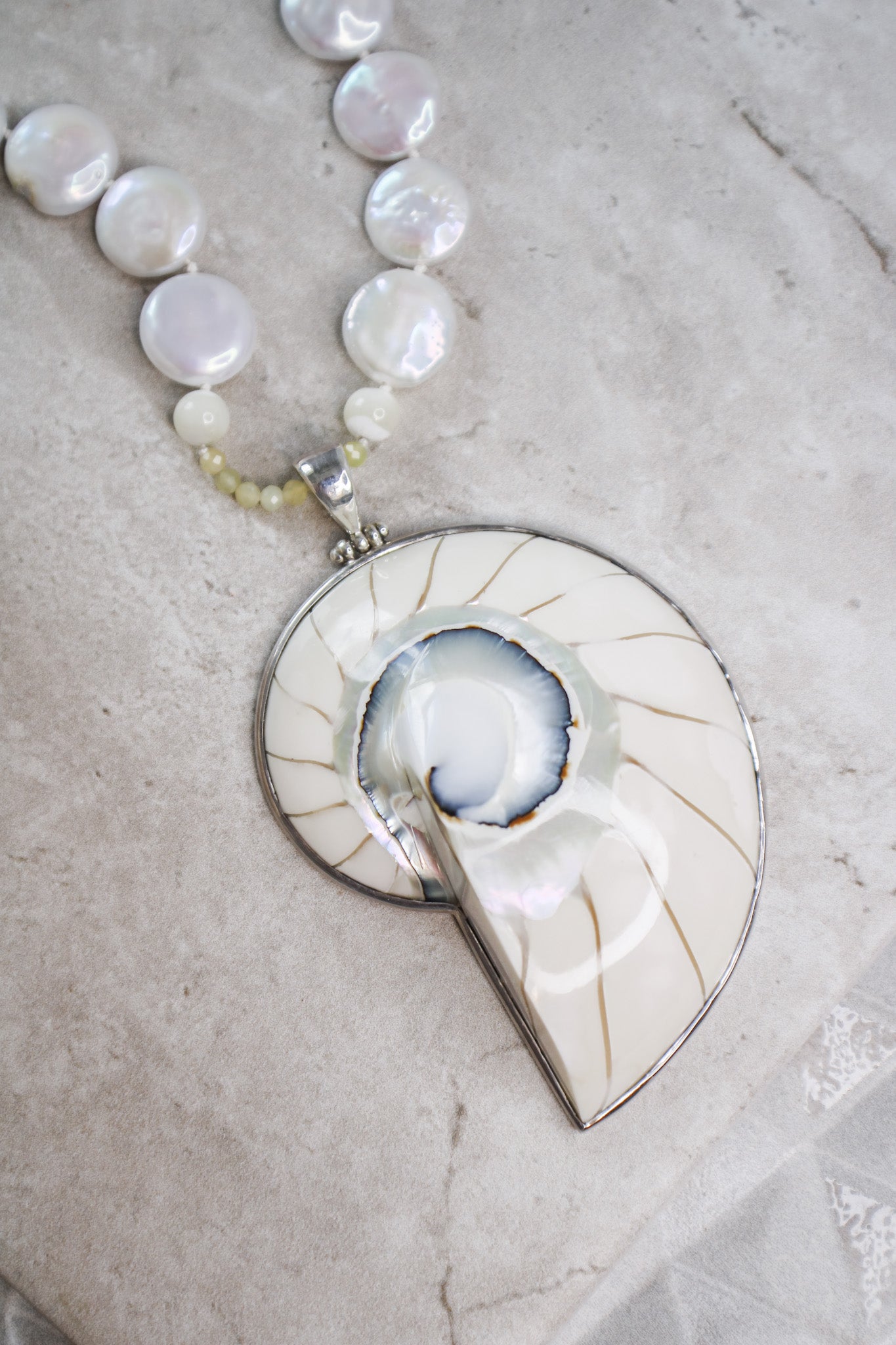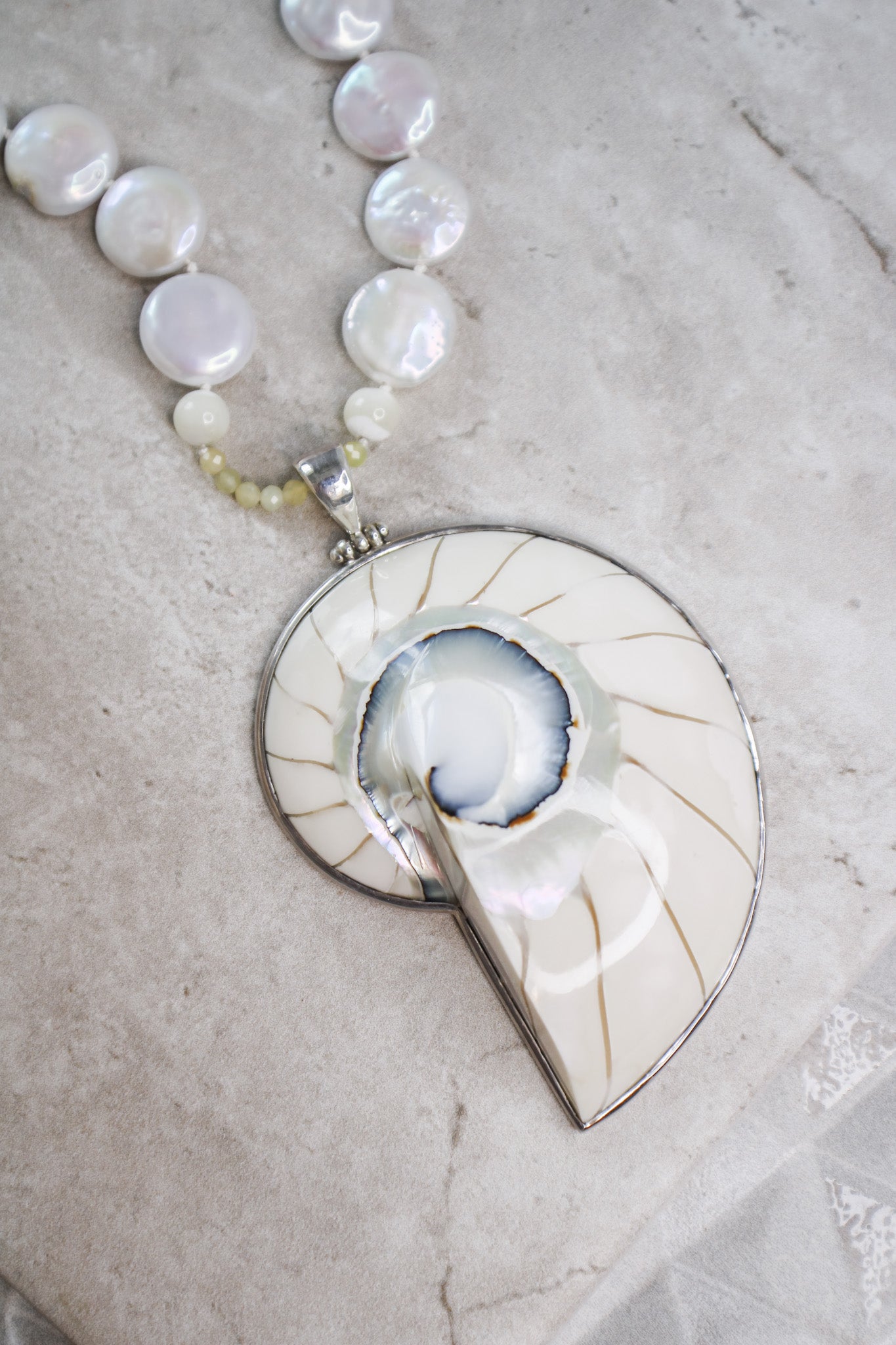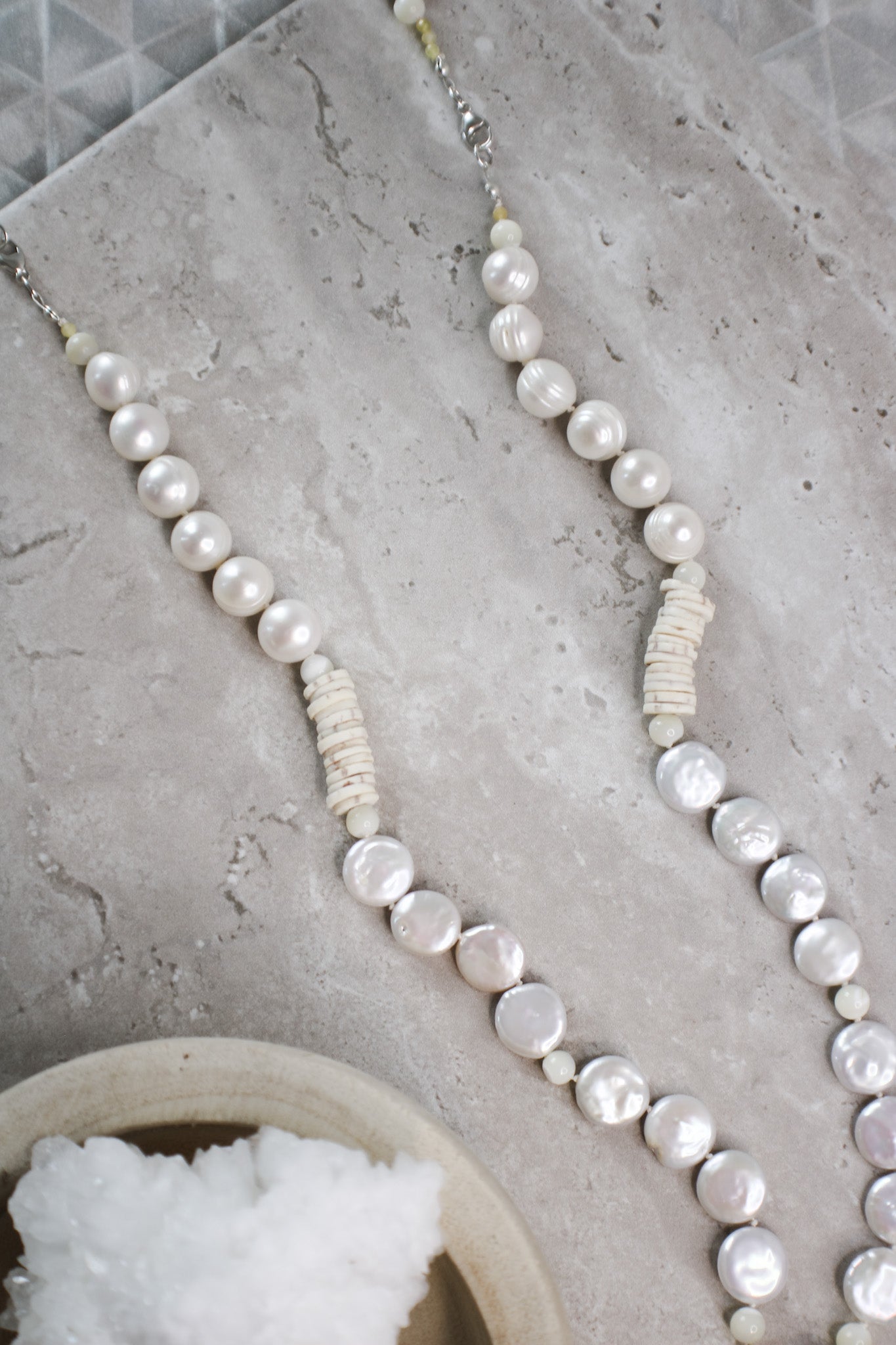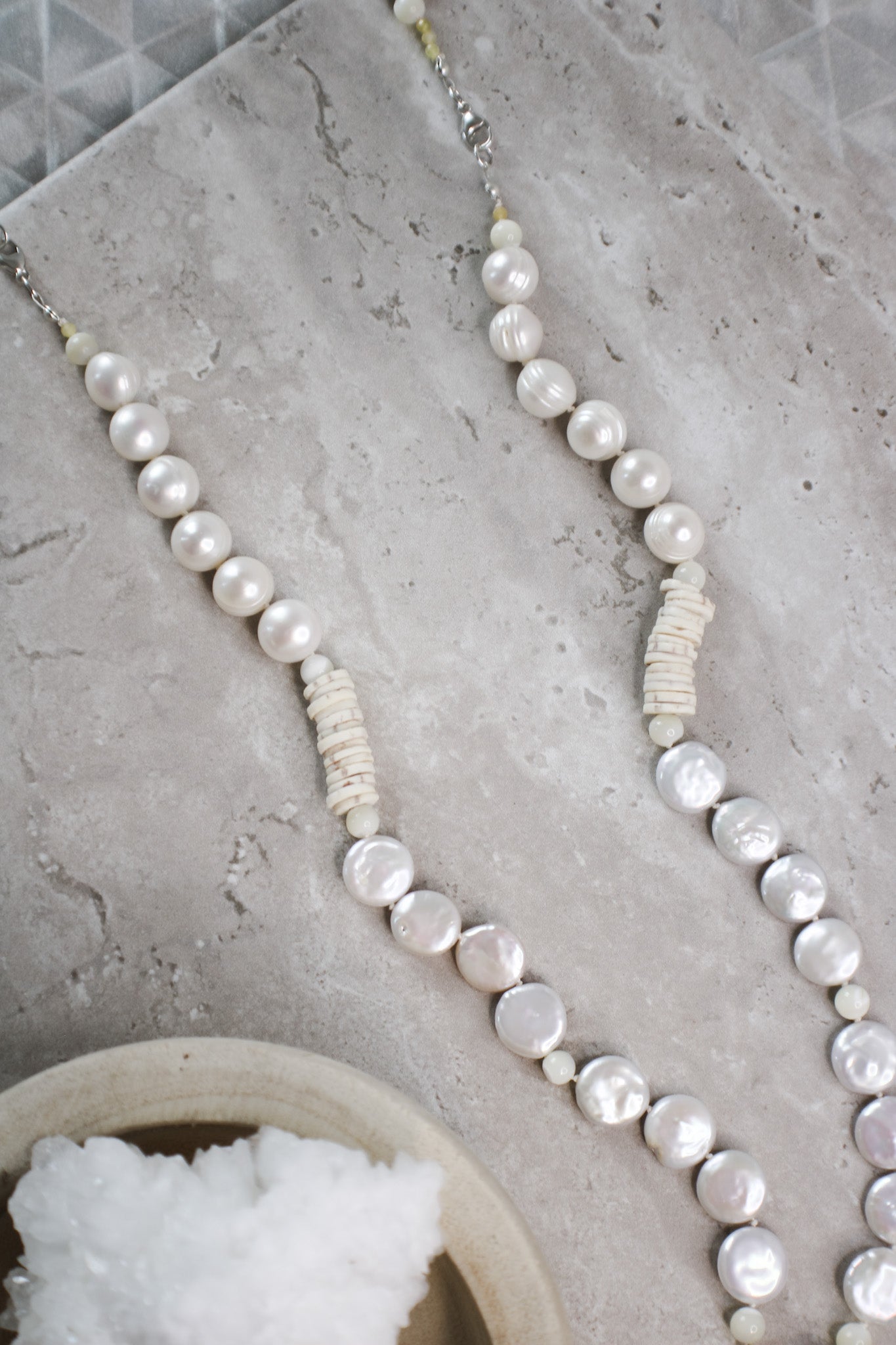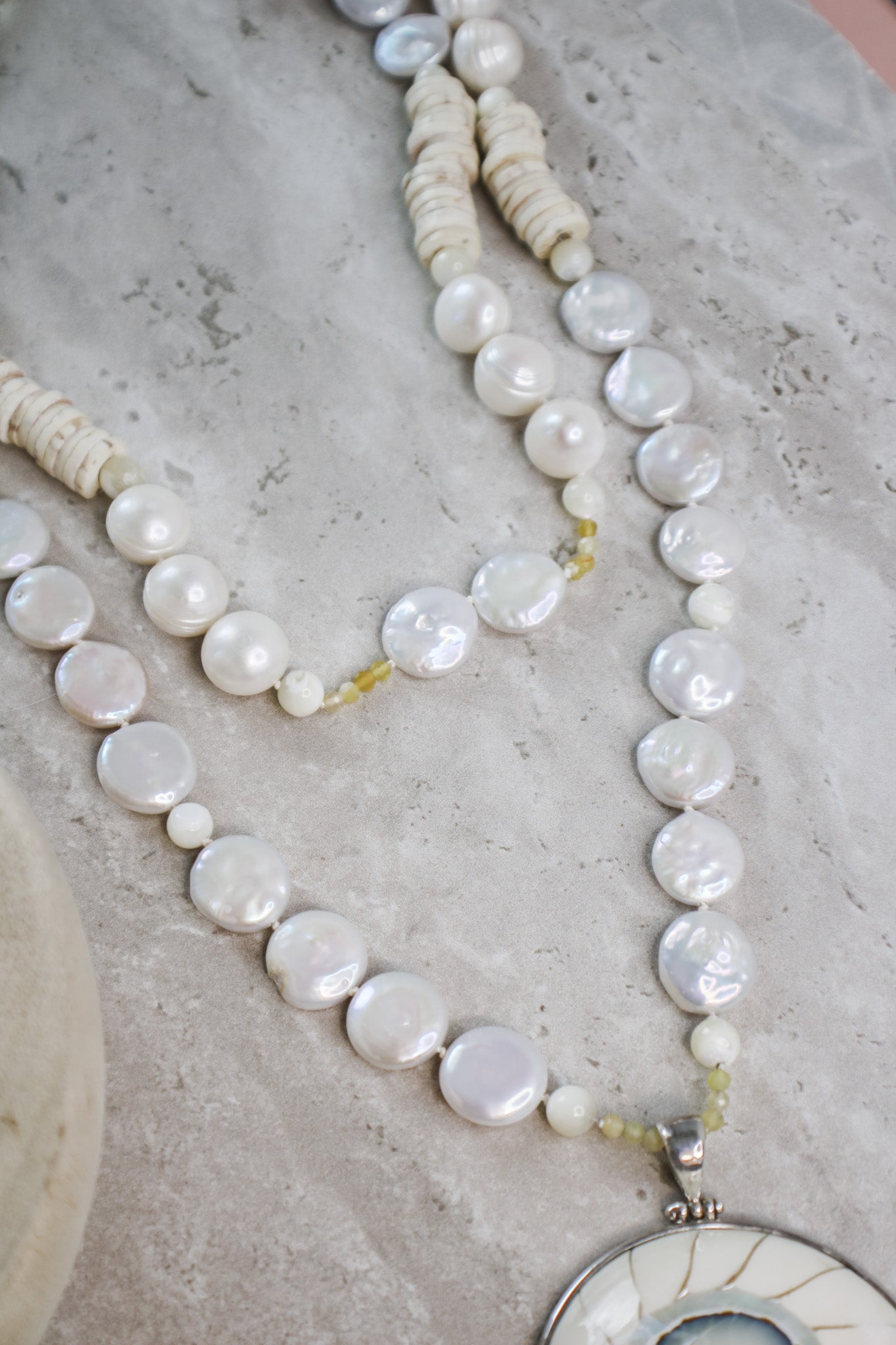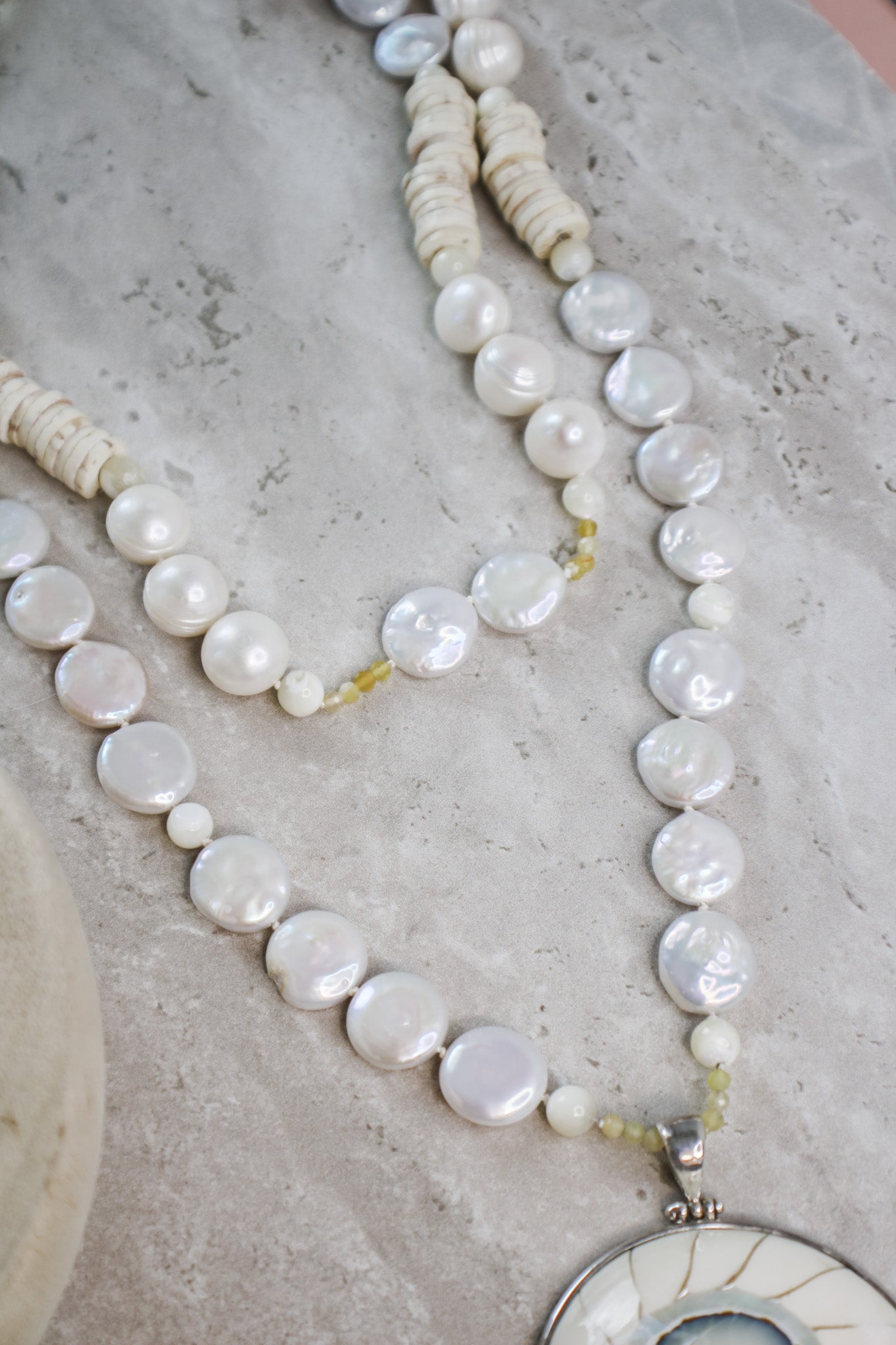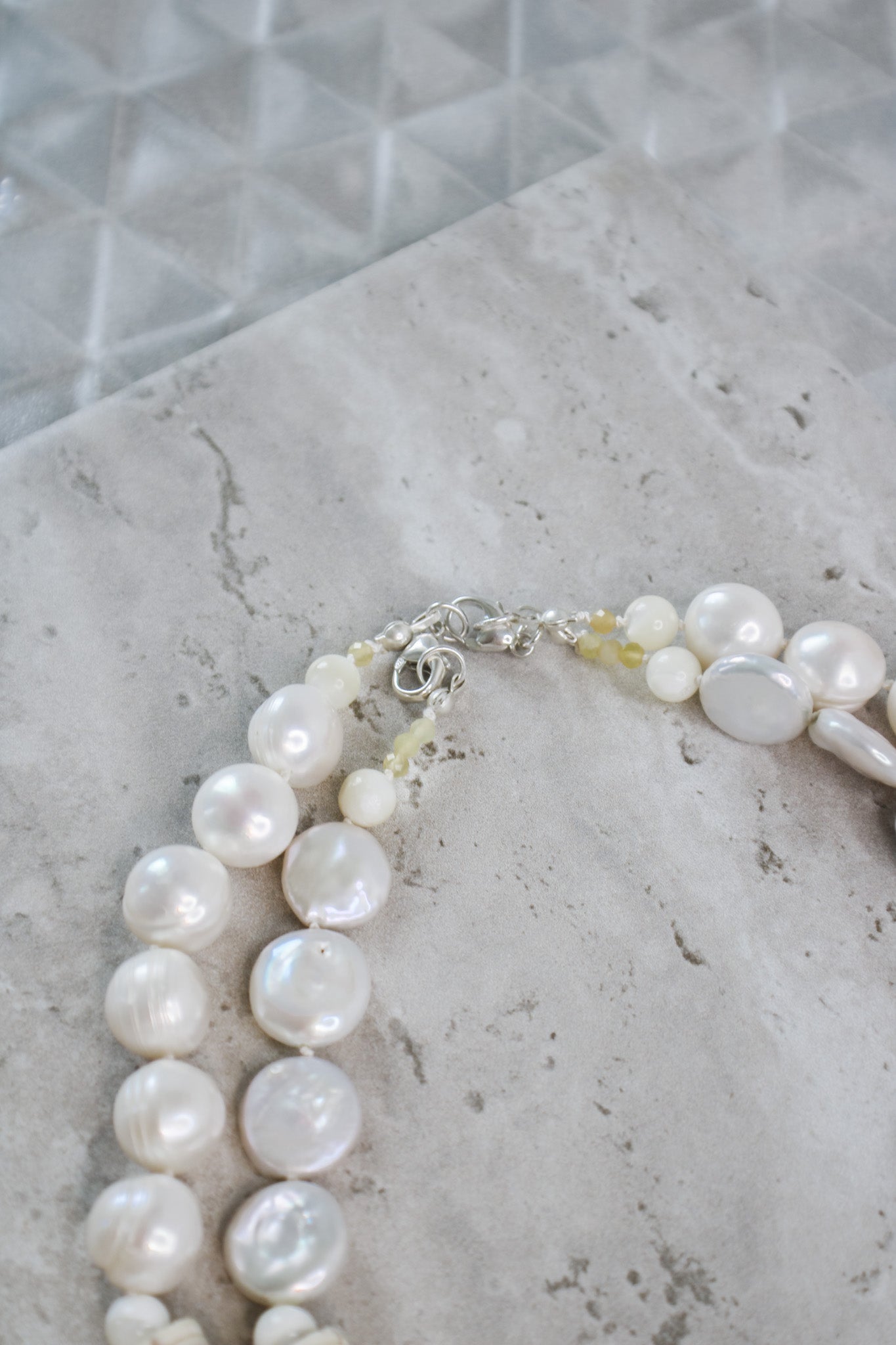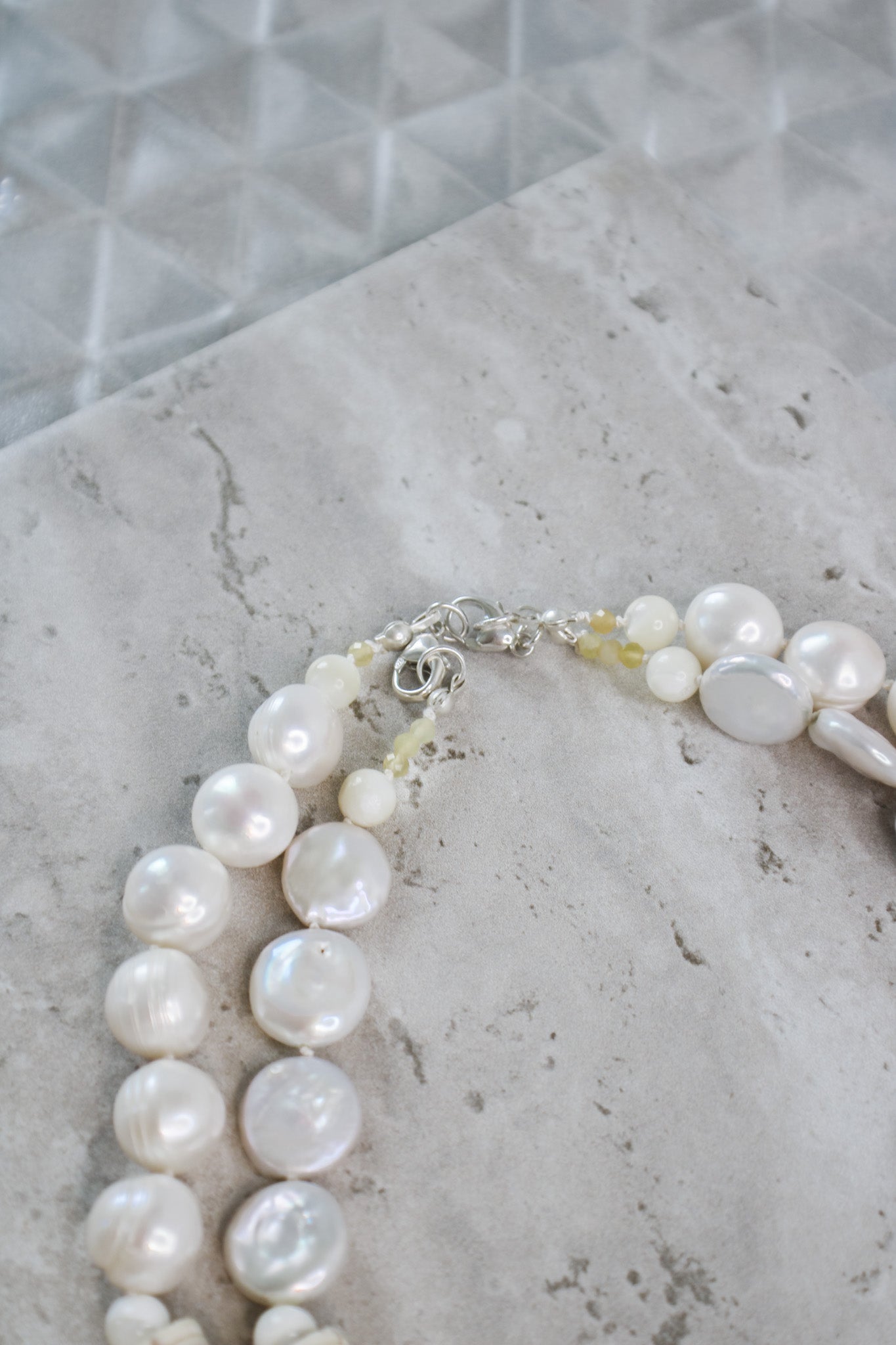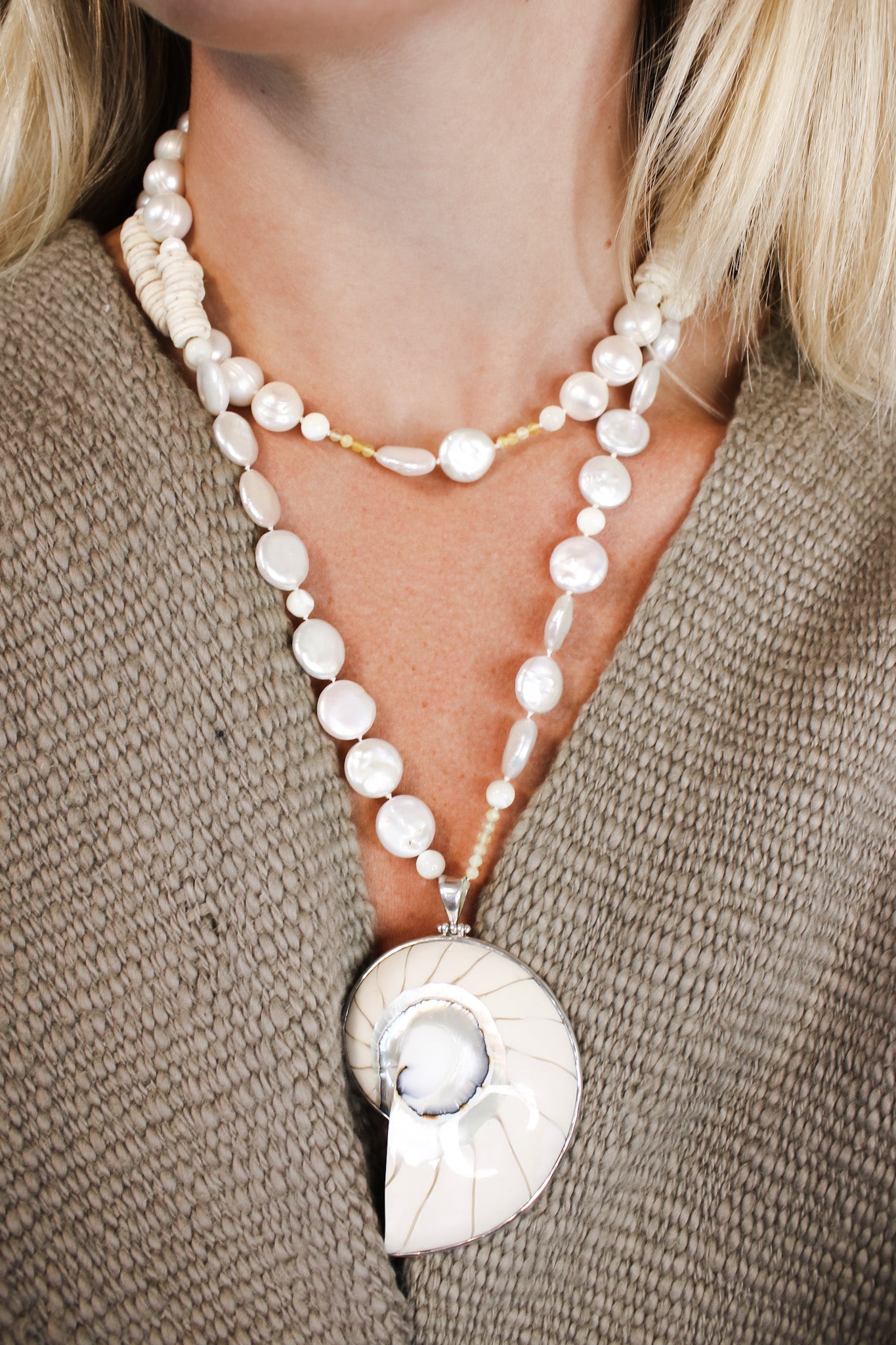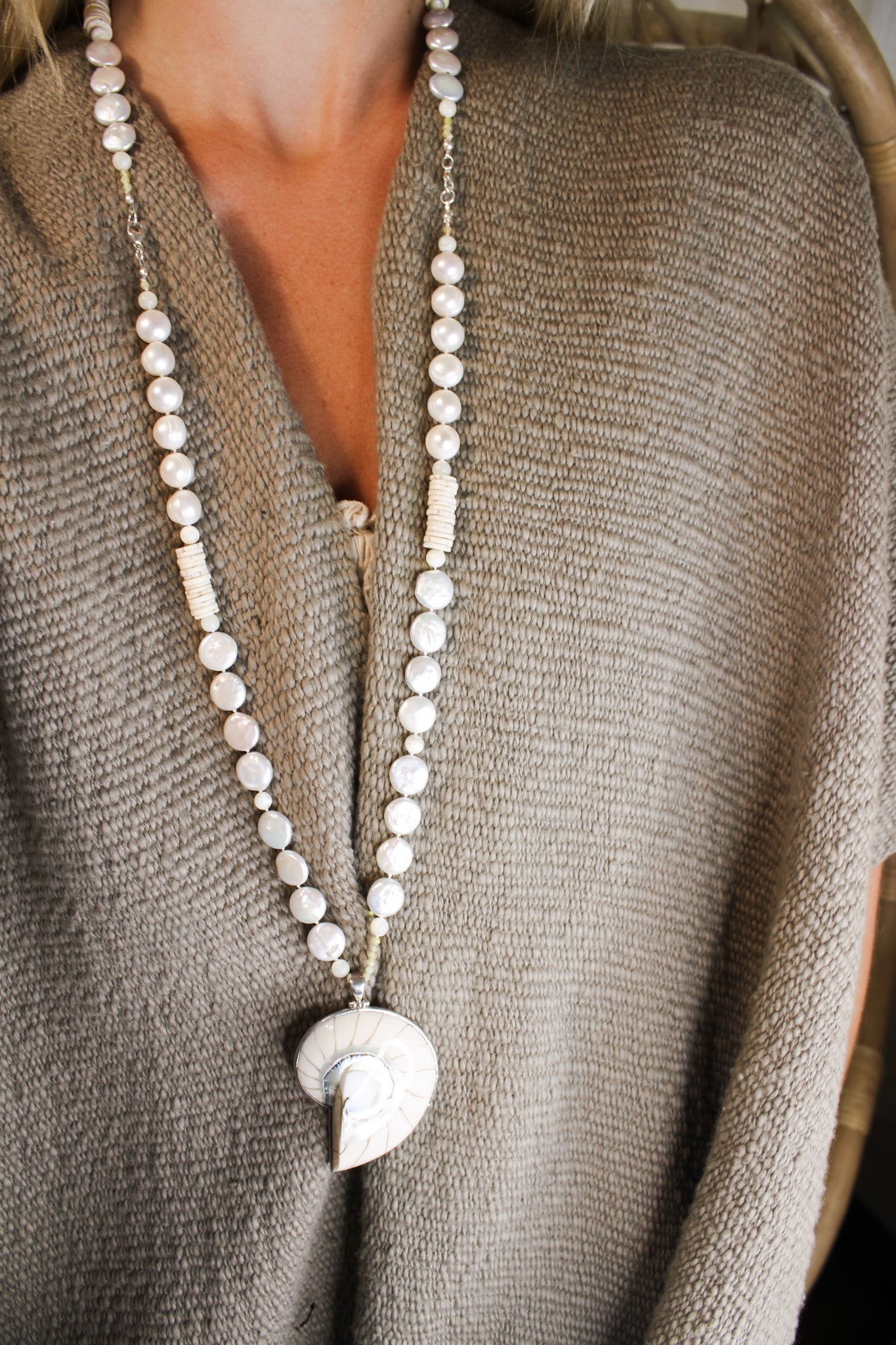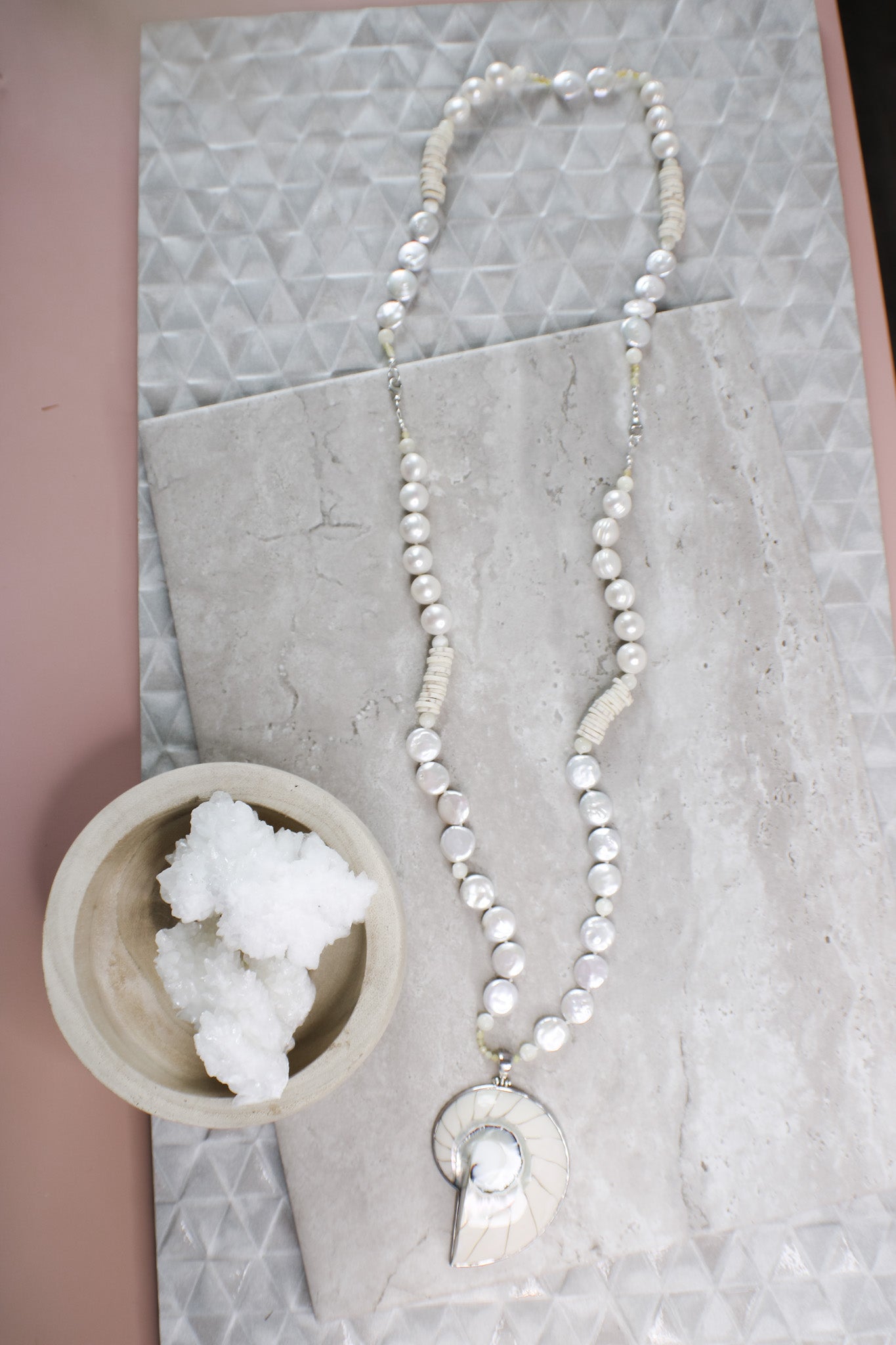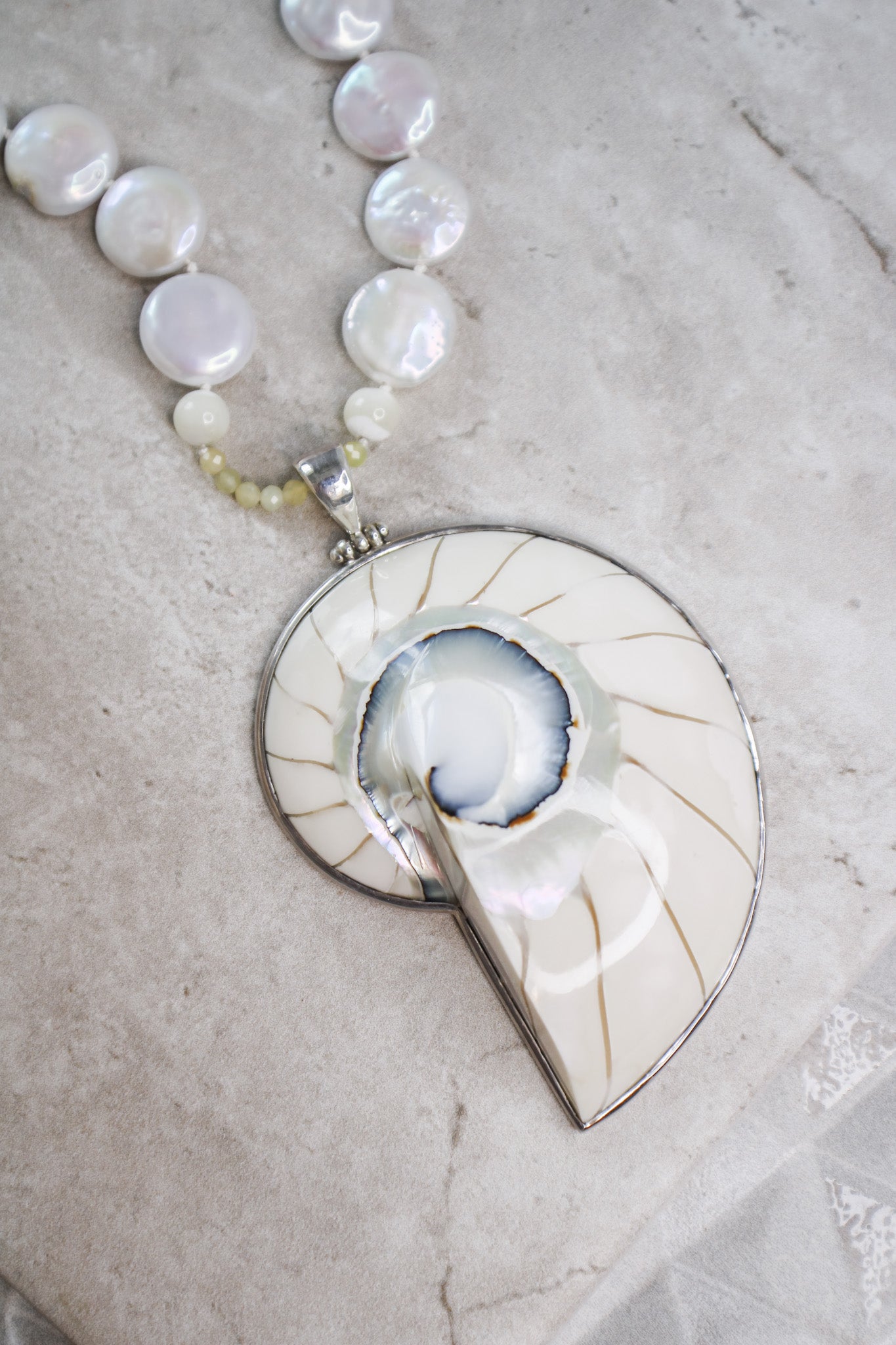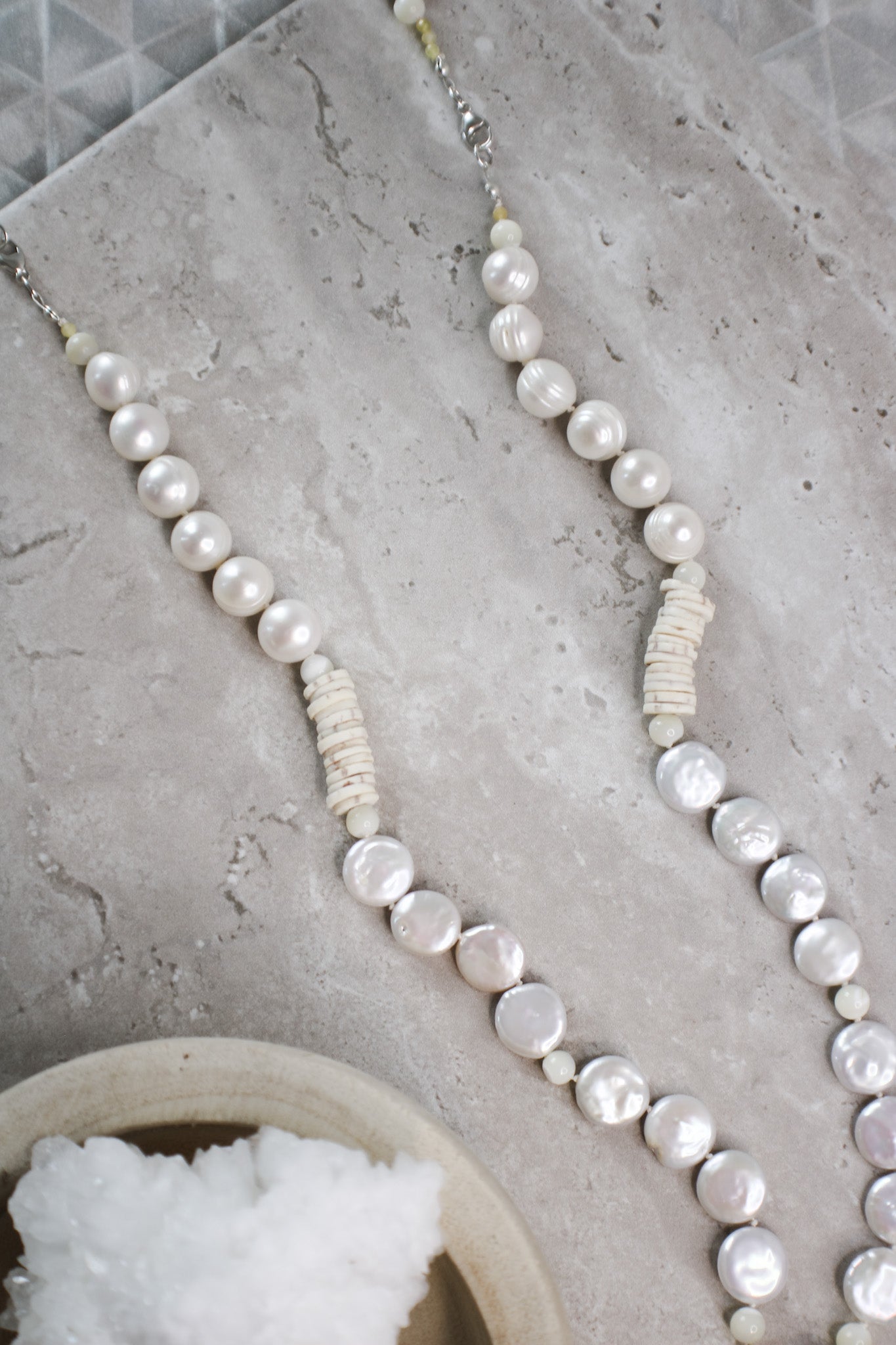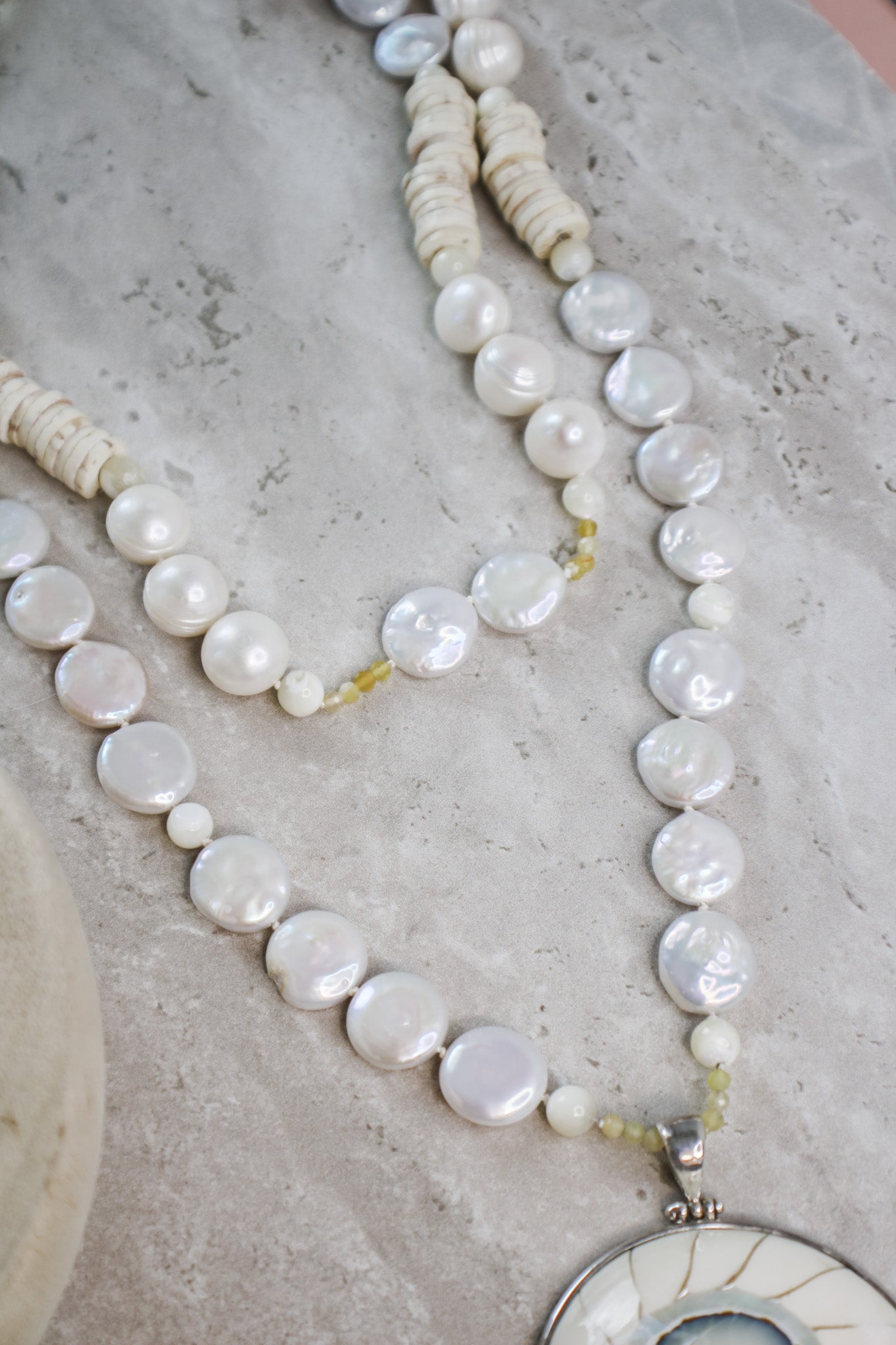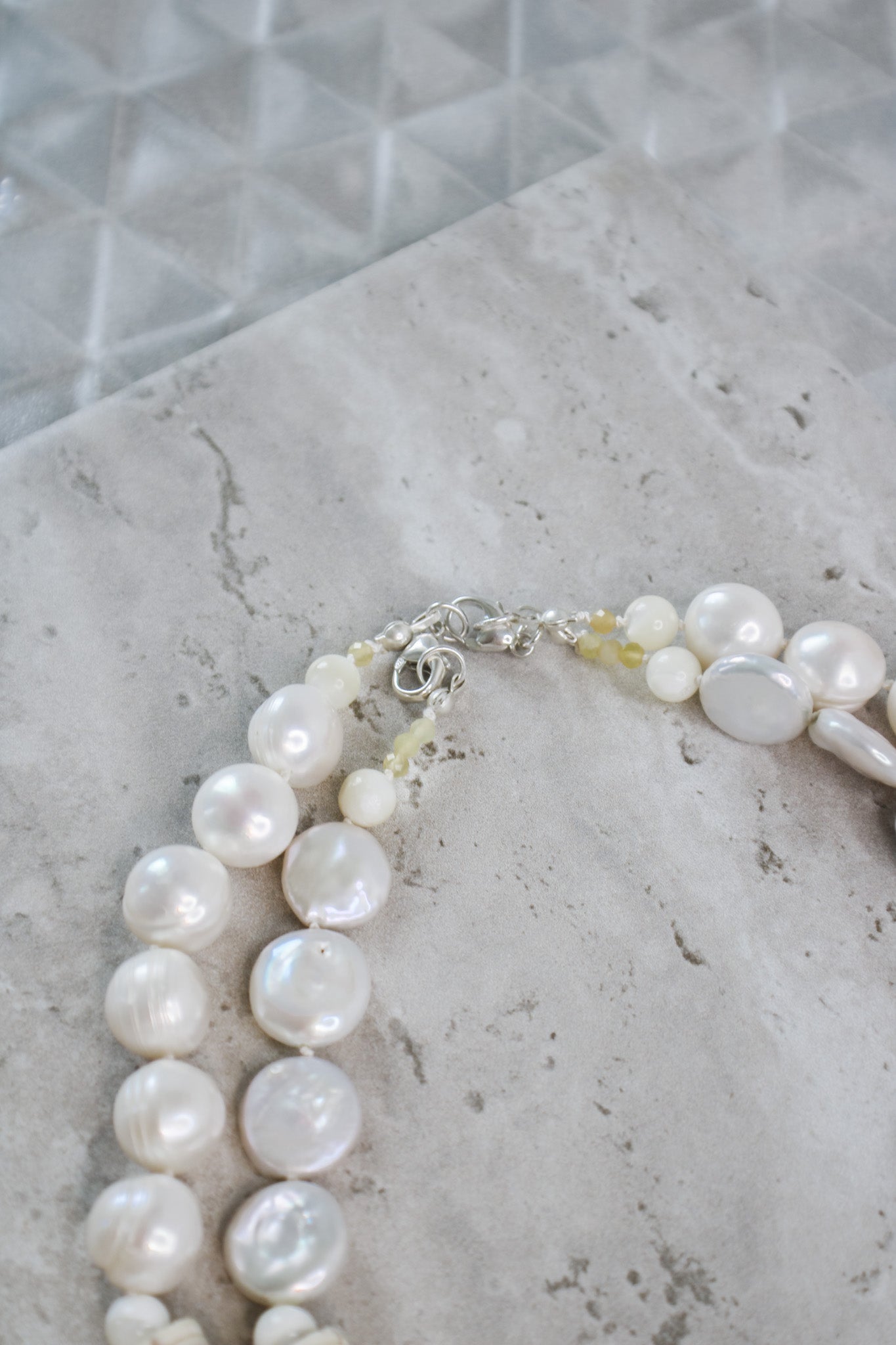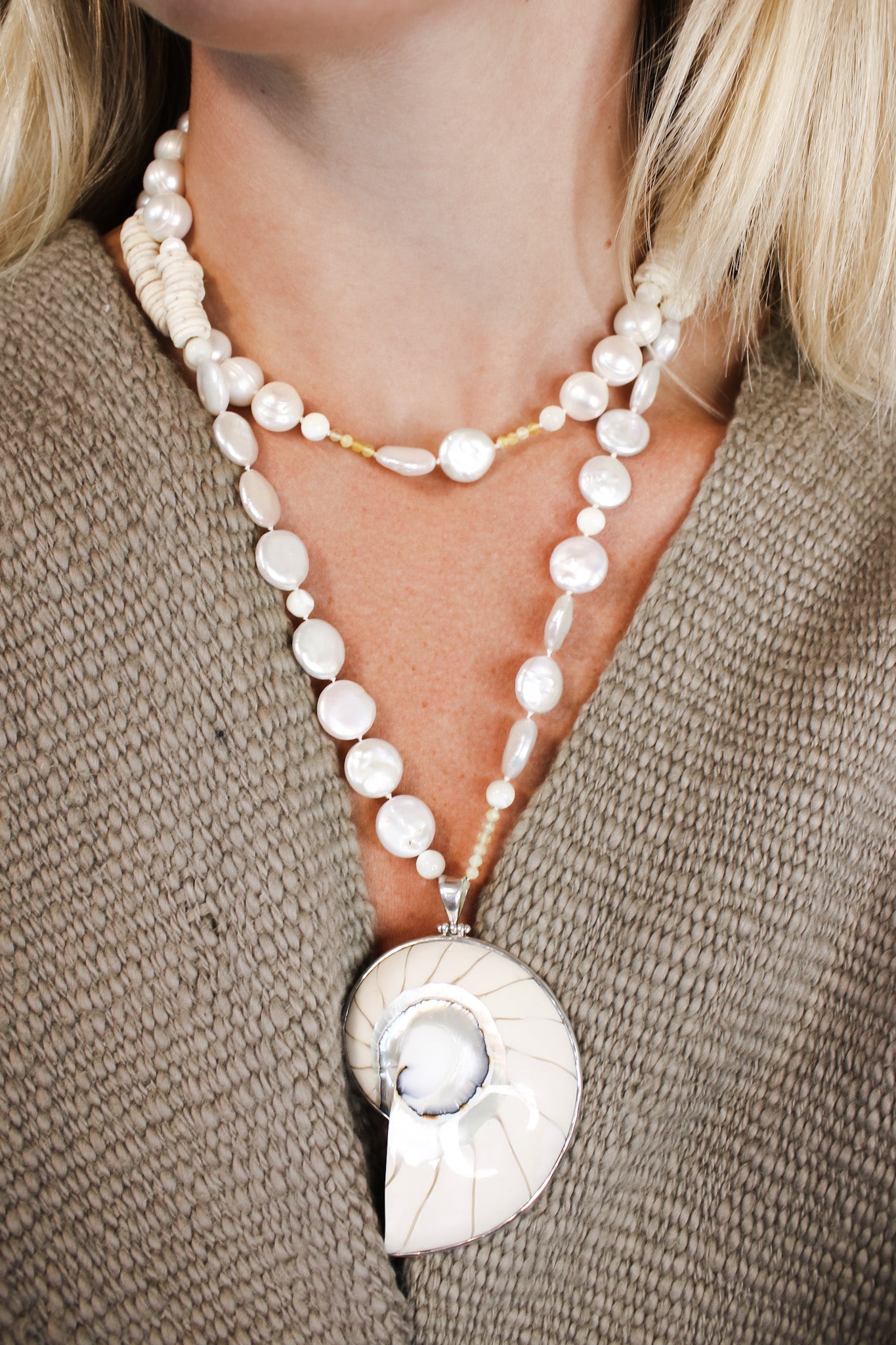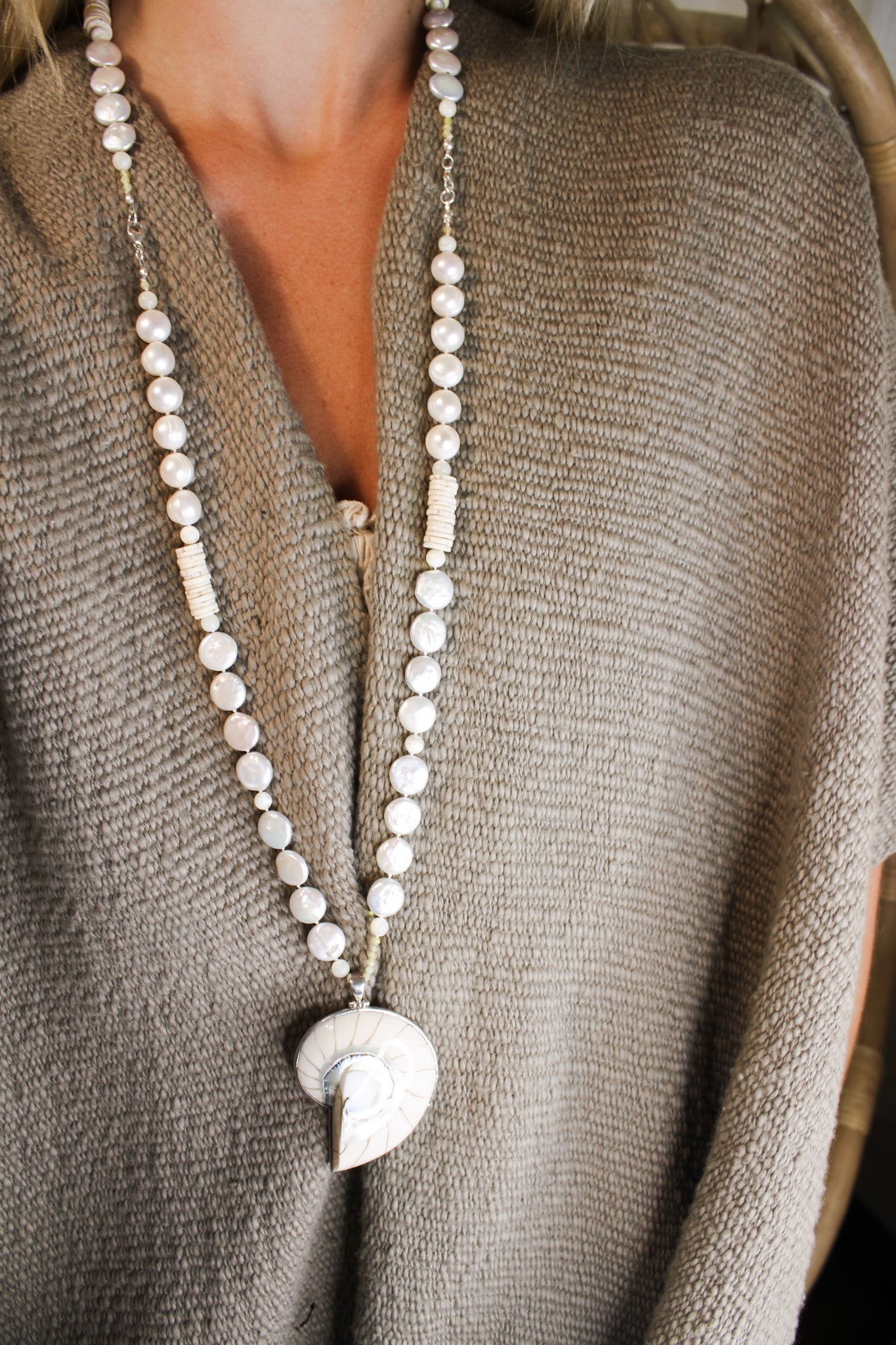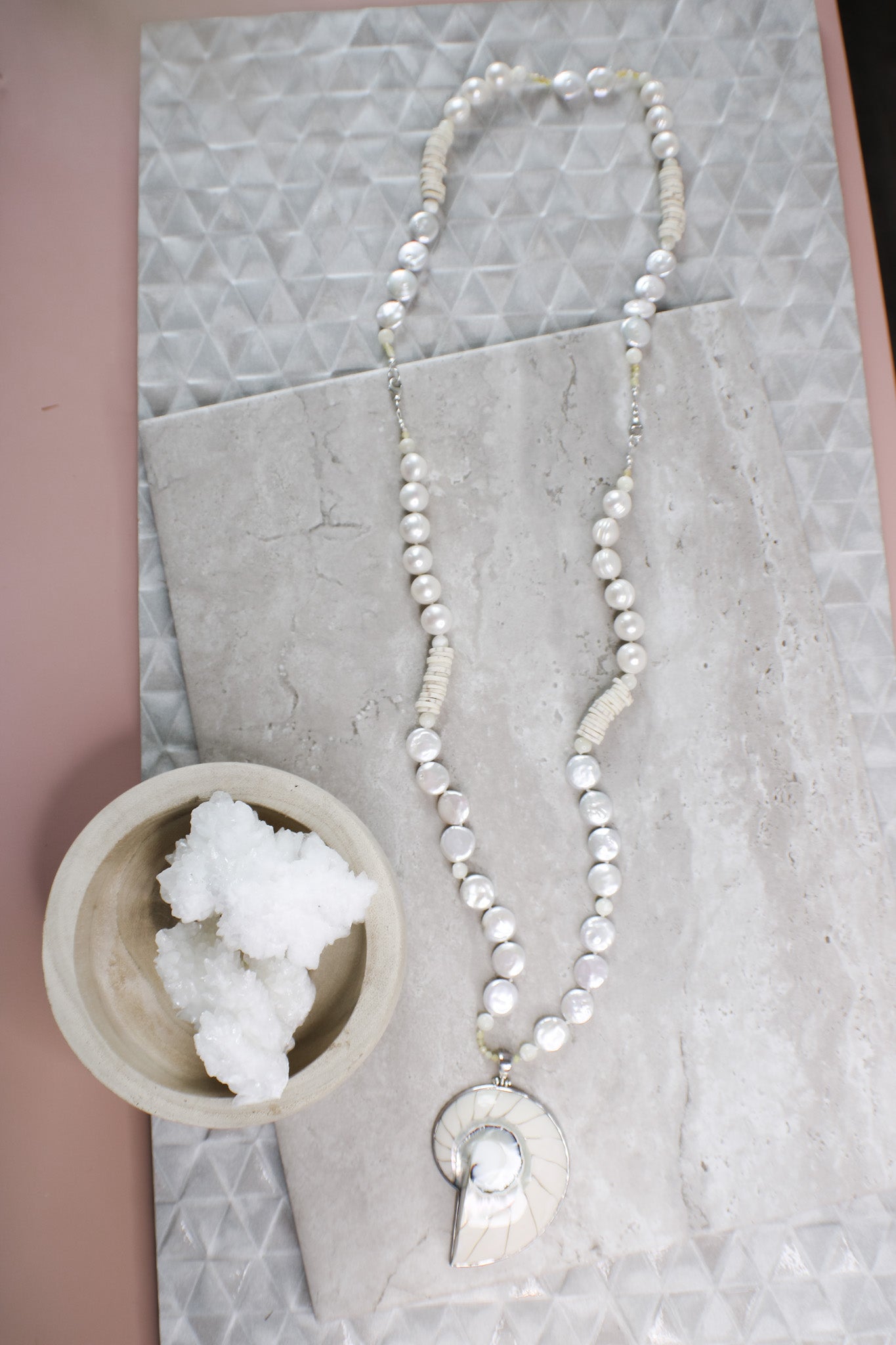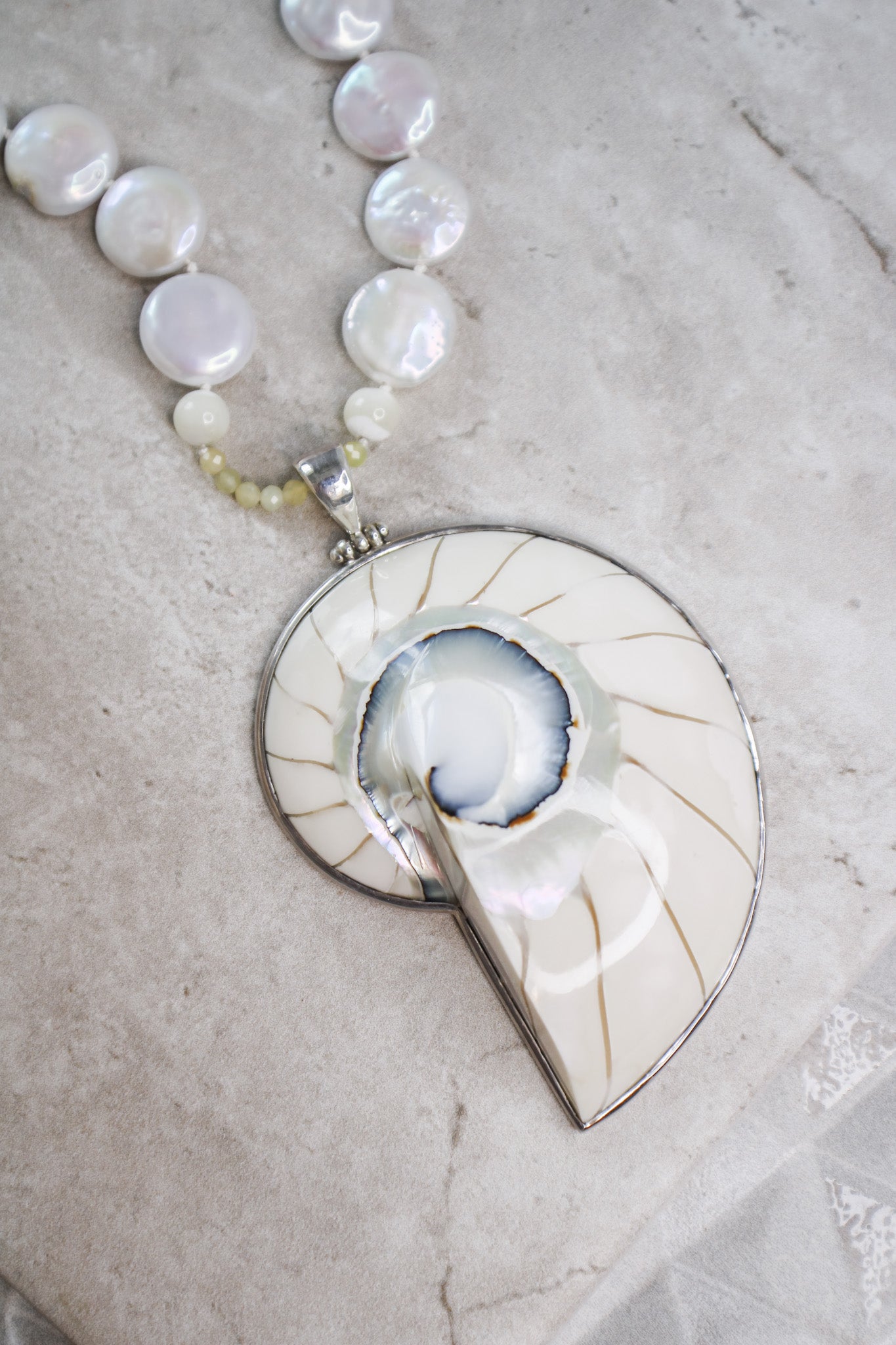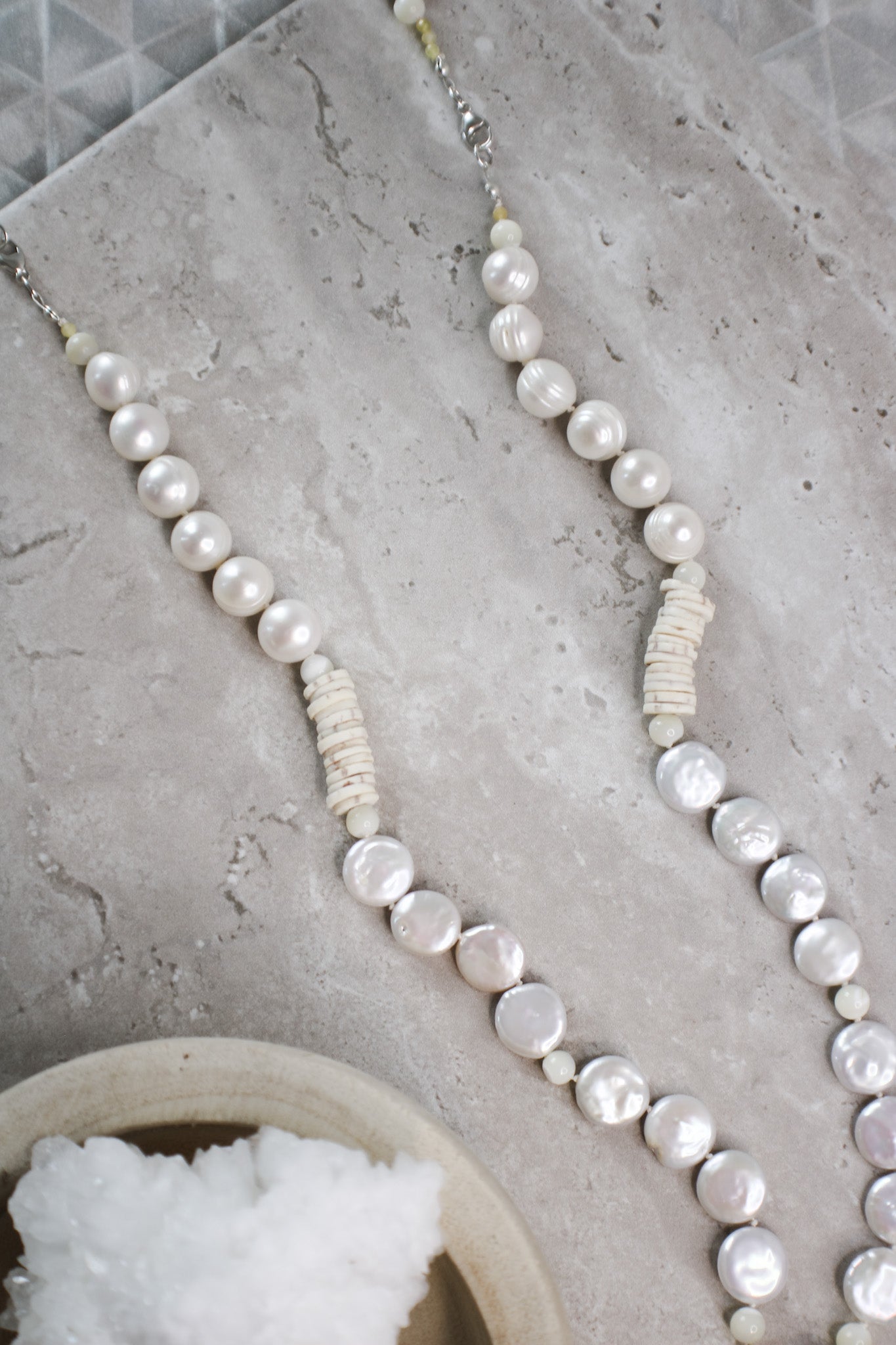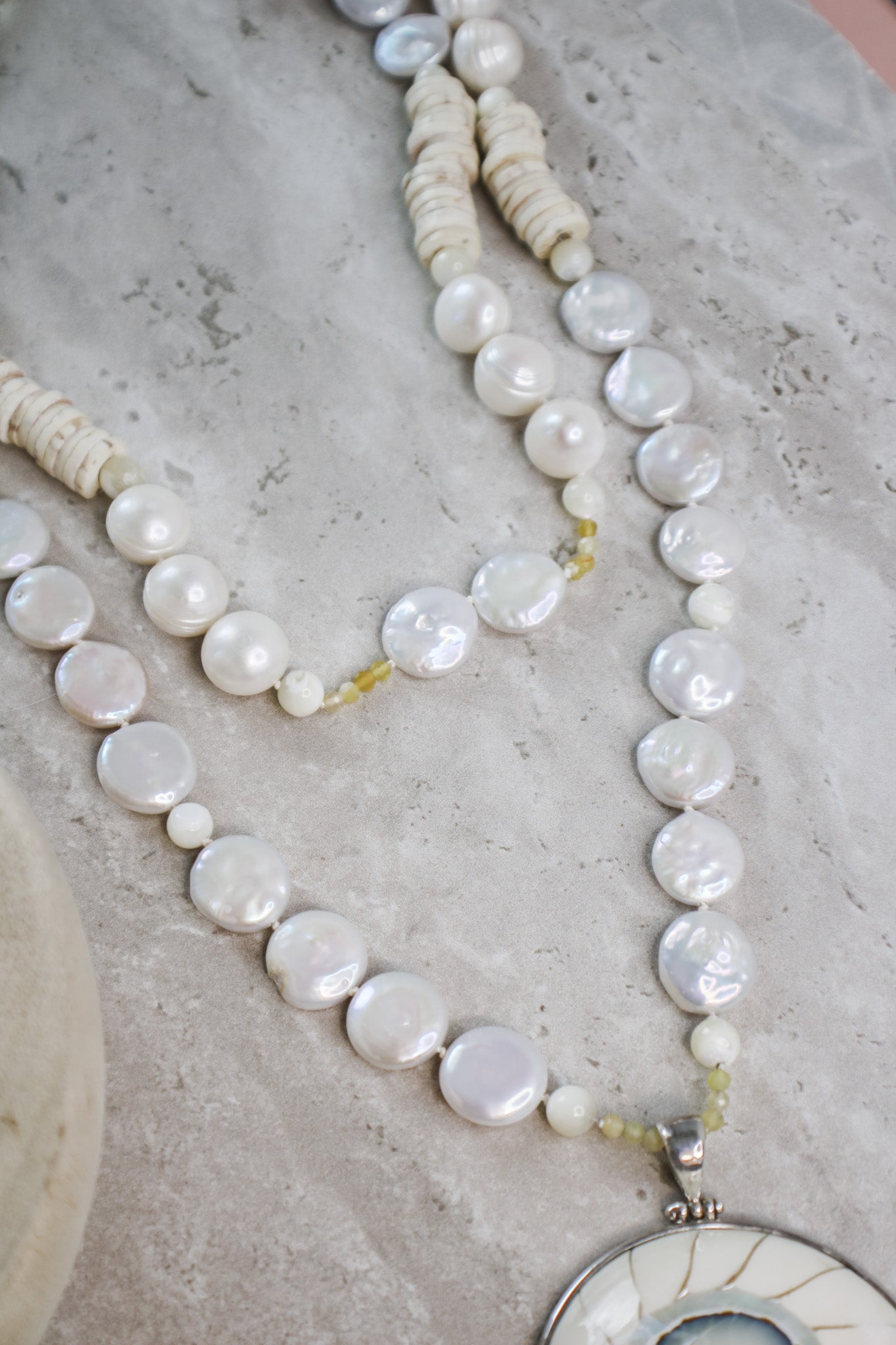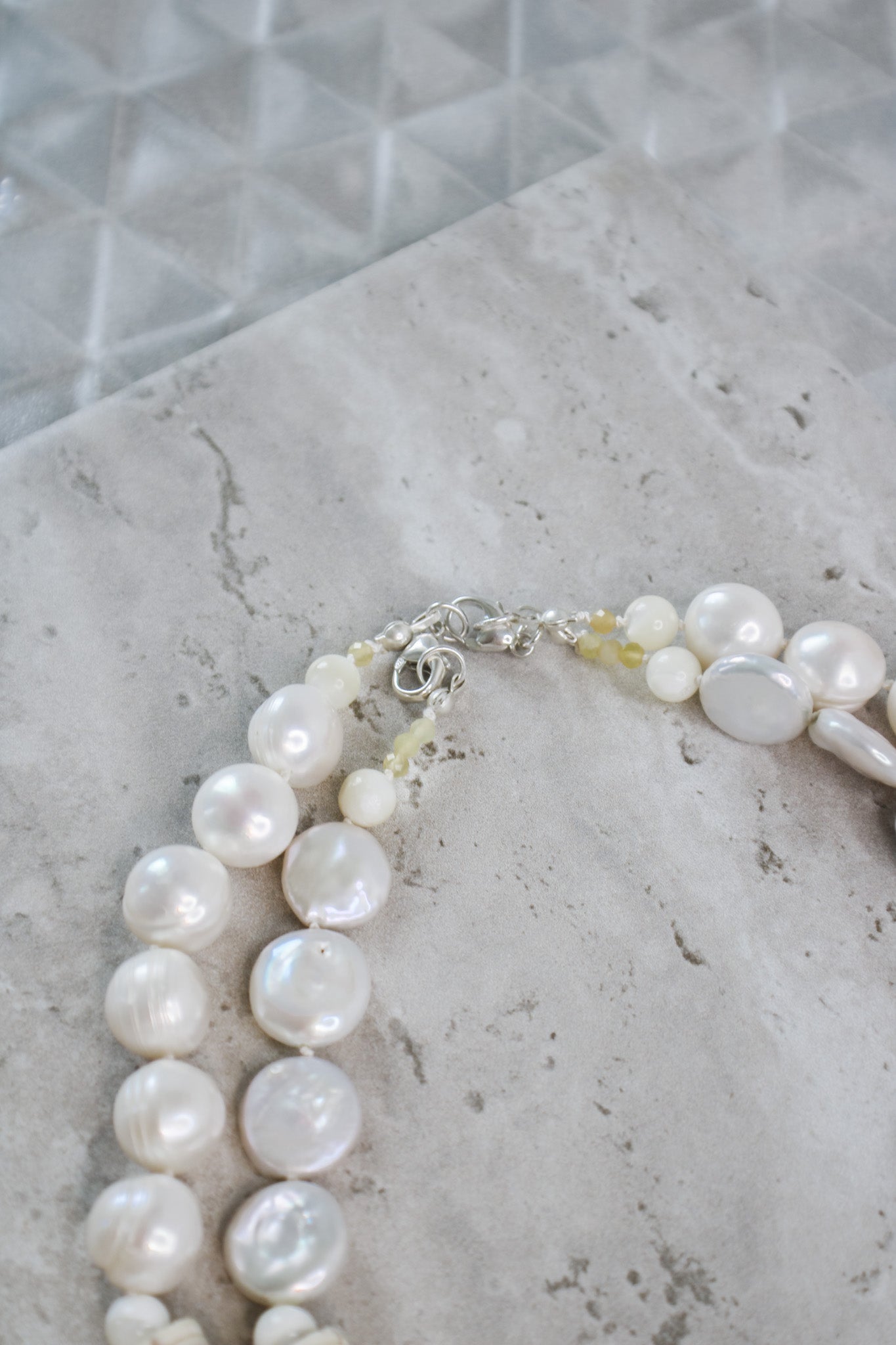 Nautilus Shell Necklace
This necklace has been designed in collaboration with Ziabird's owner, Lynn Manock and local jewelry artist Debra Pyeatt for the Ziabird Private Label collection.
Unlock your inner mermaid in the Nautilus Shell necklace. Convertible style allows for multi styling options. Hand knotted silk with coin pearls, heishi beads, and yellow opals. Beautiful statement shell pendant set in sterling silver. 

Materials: Freshwater pearls, heishi, opal, shell
Length: 24 inches
Made in Wilmington, NC