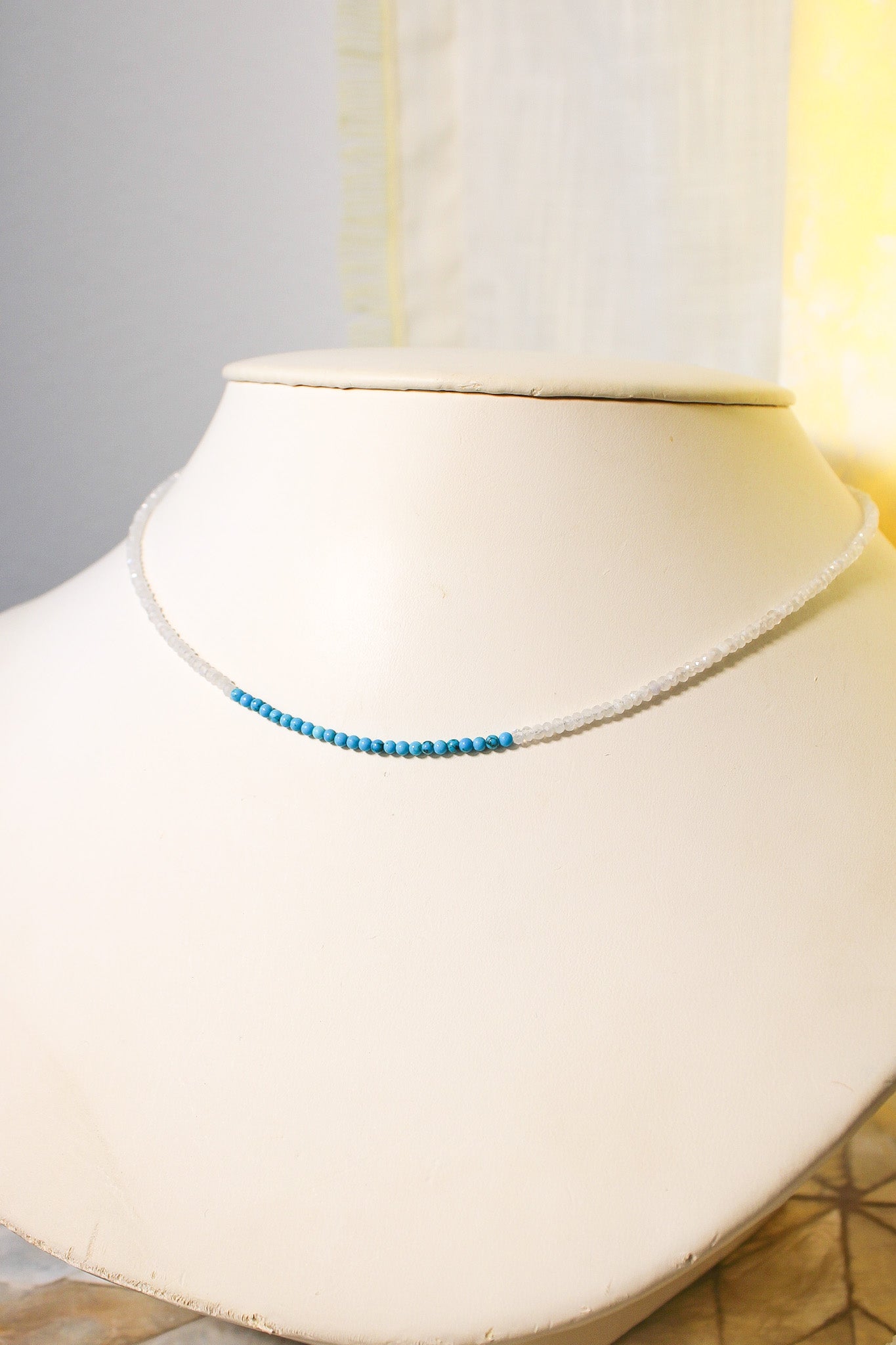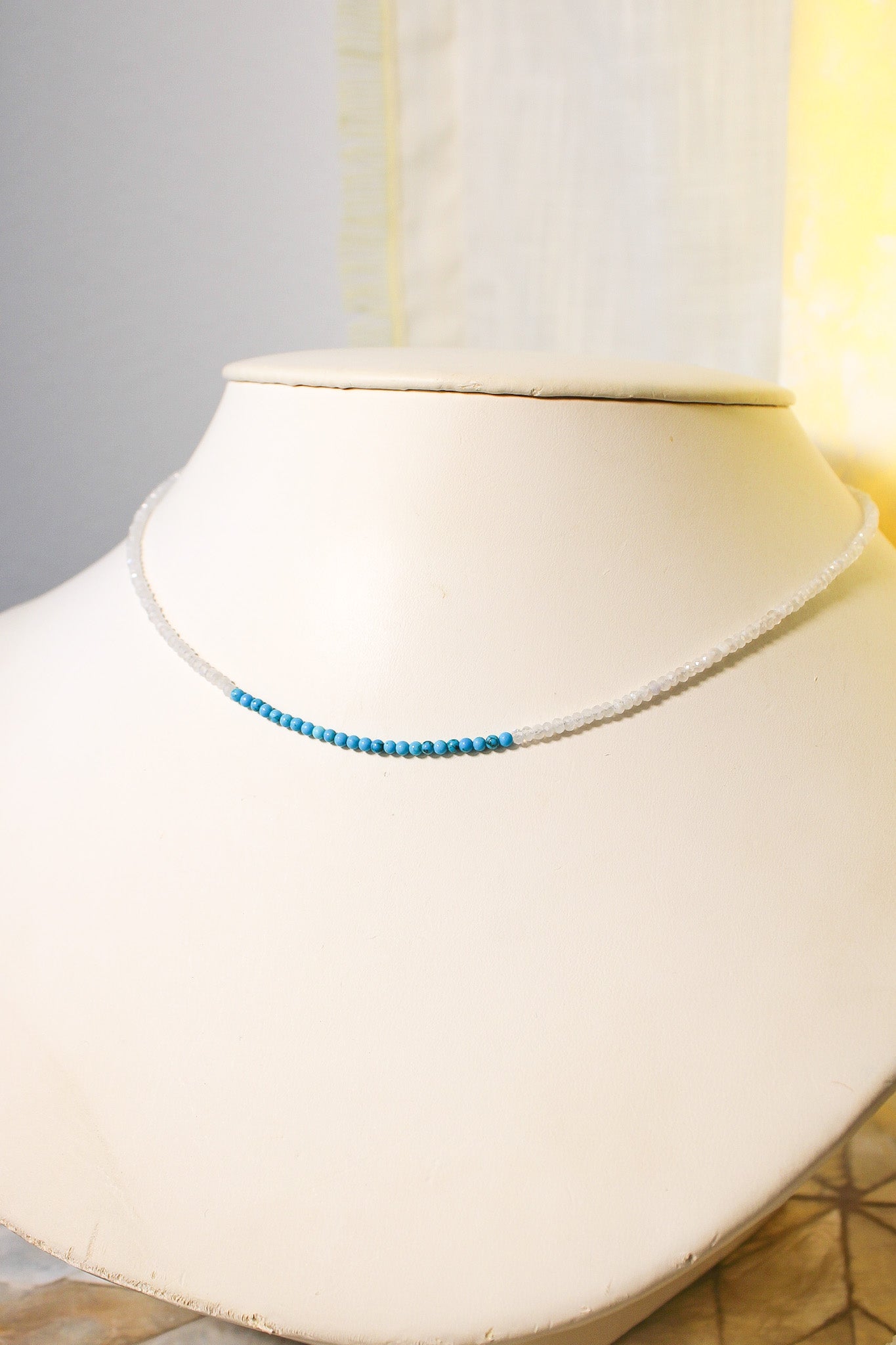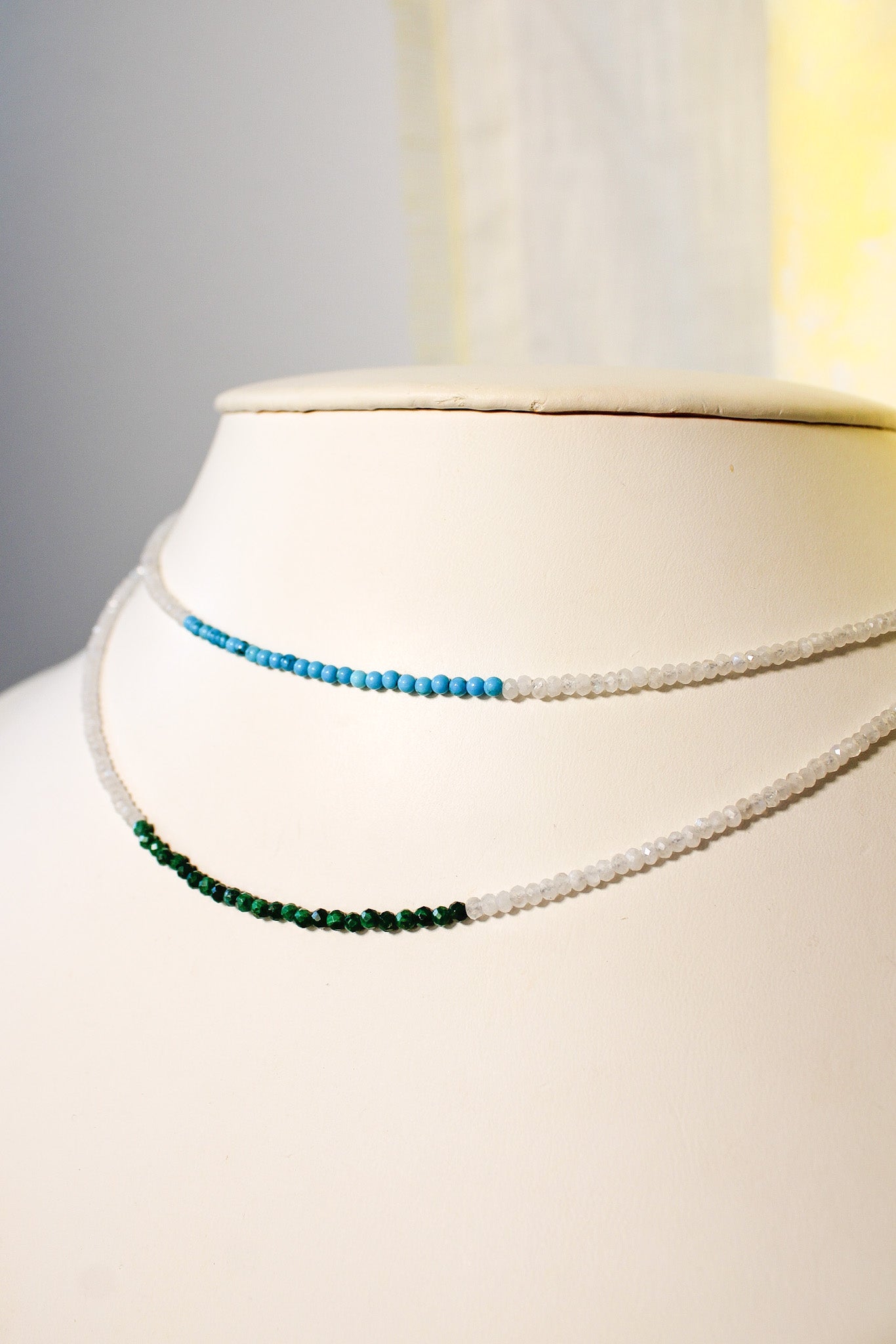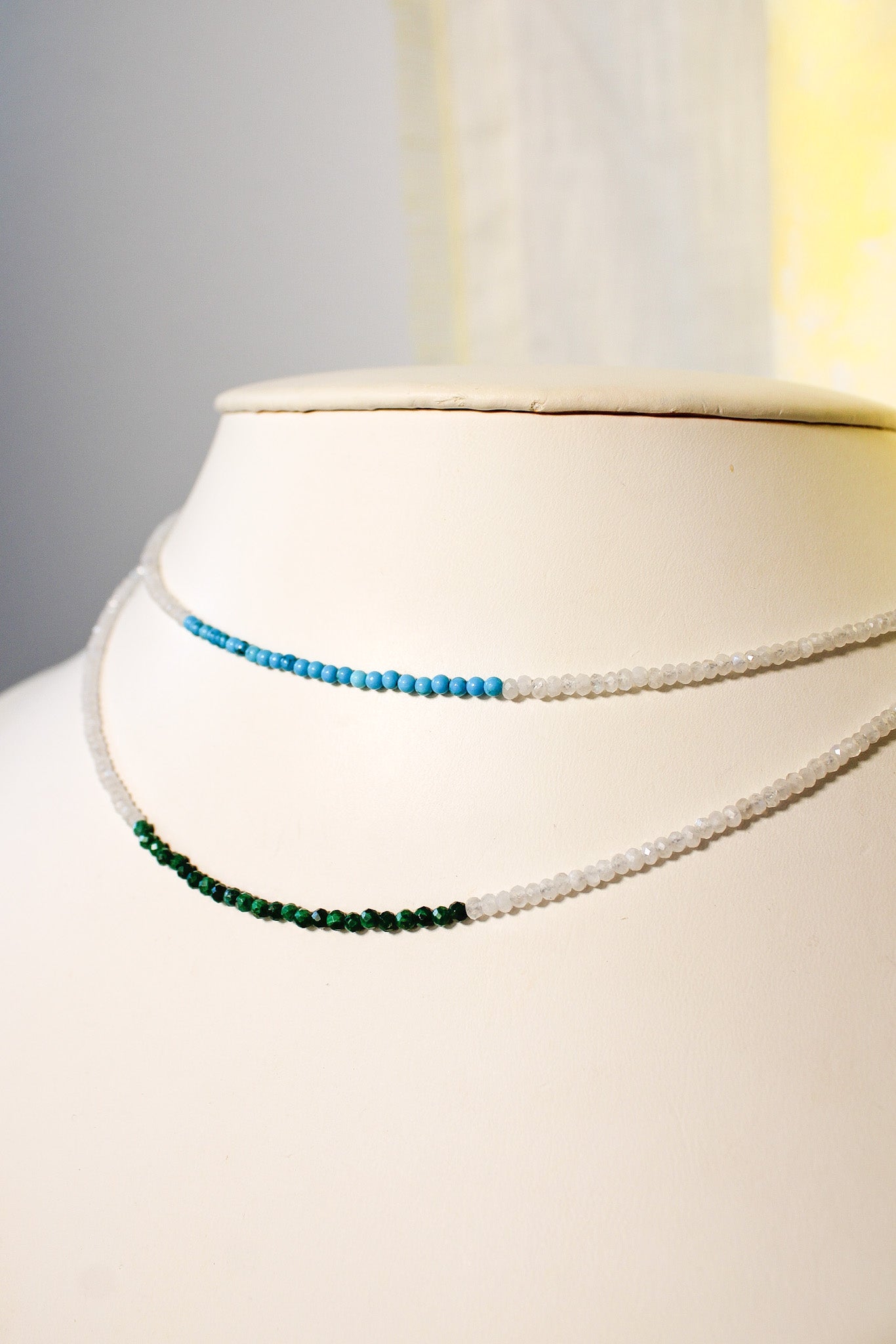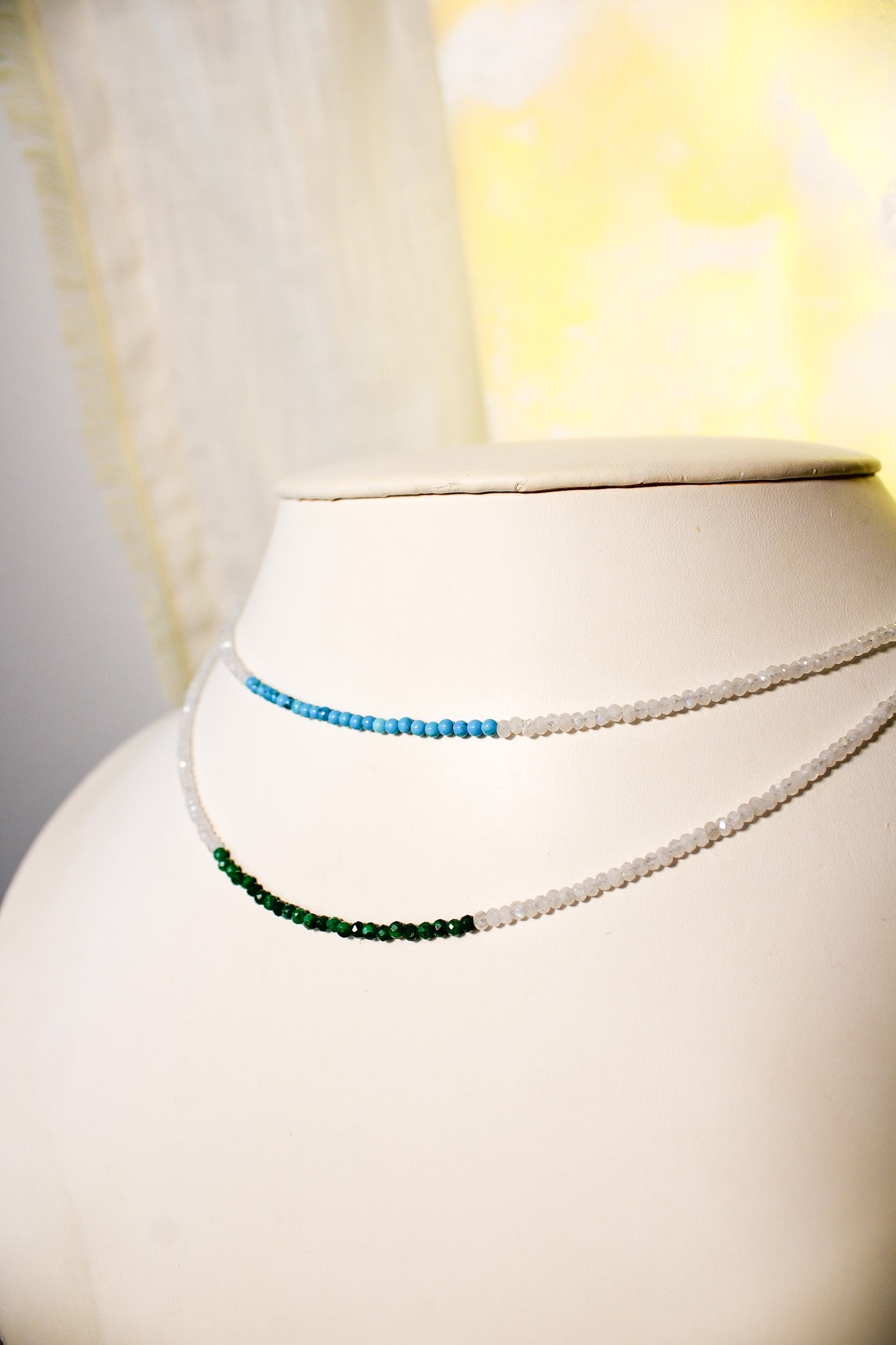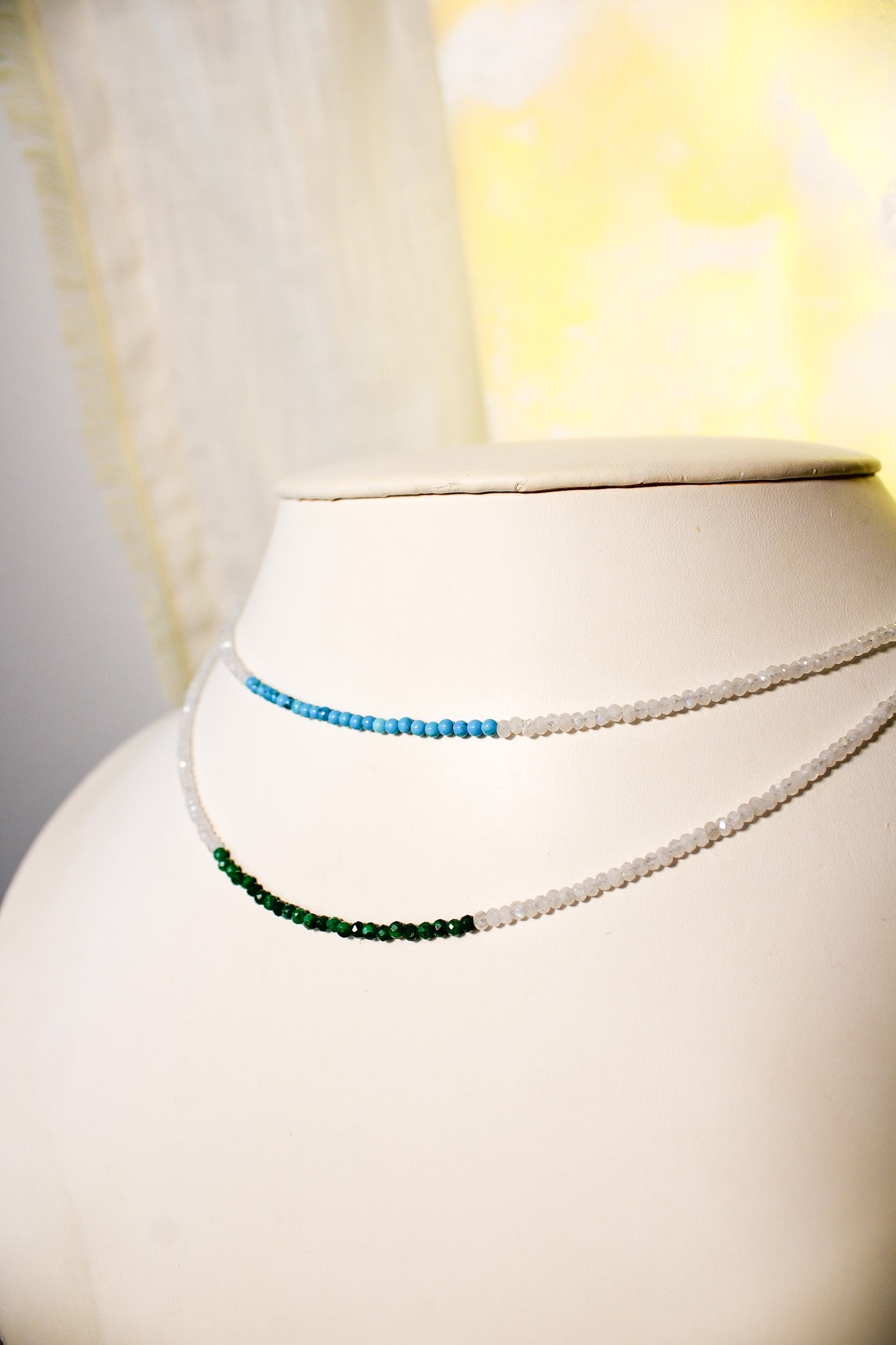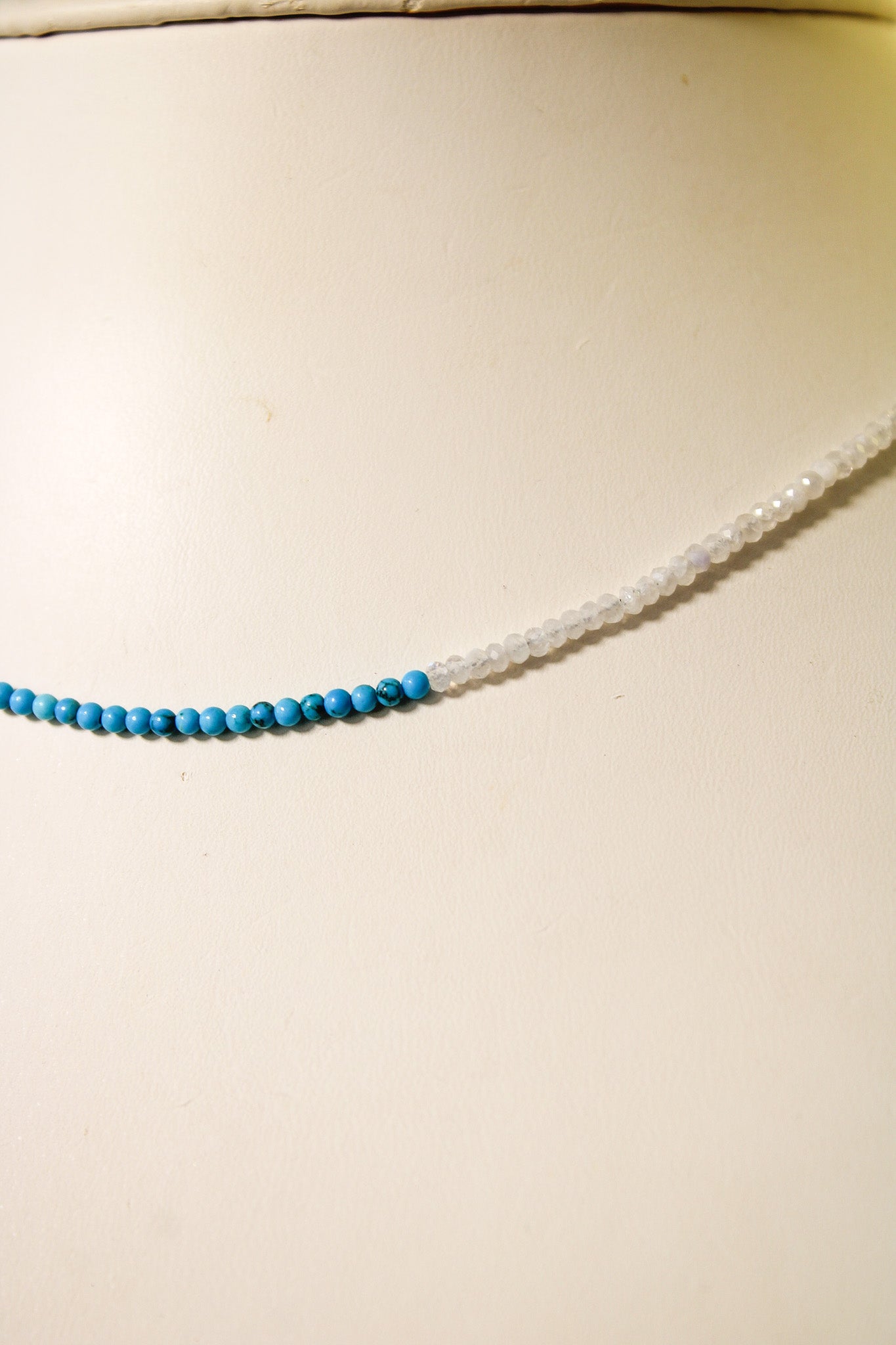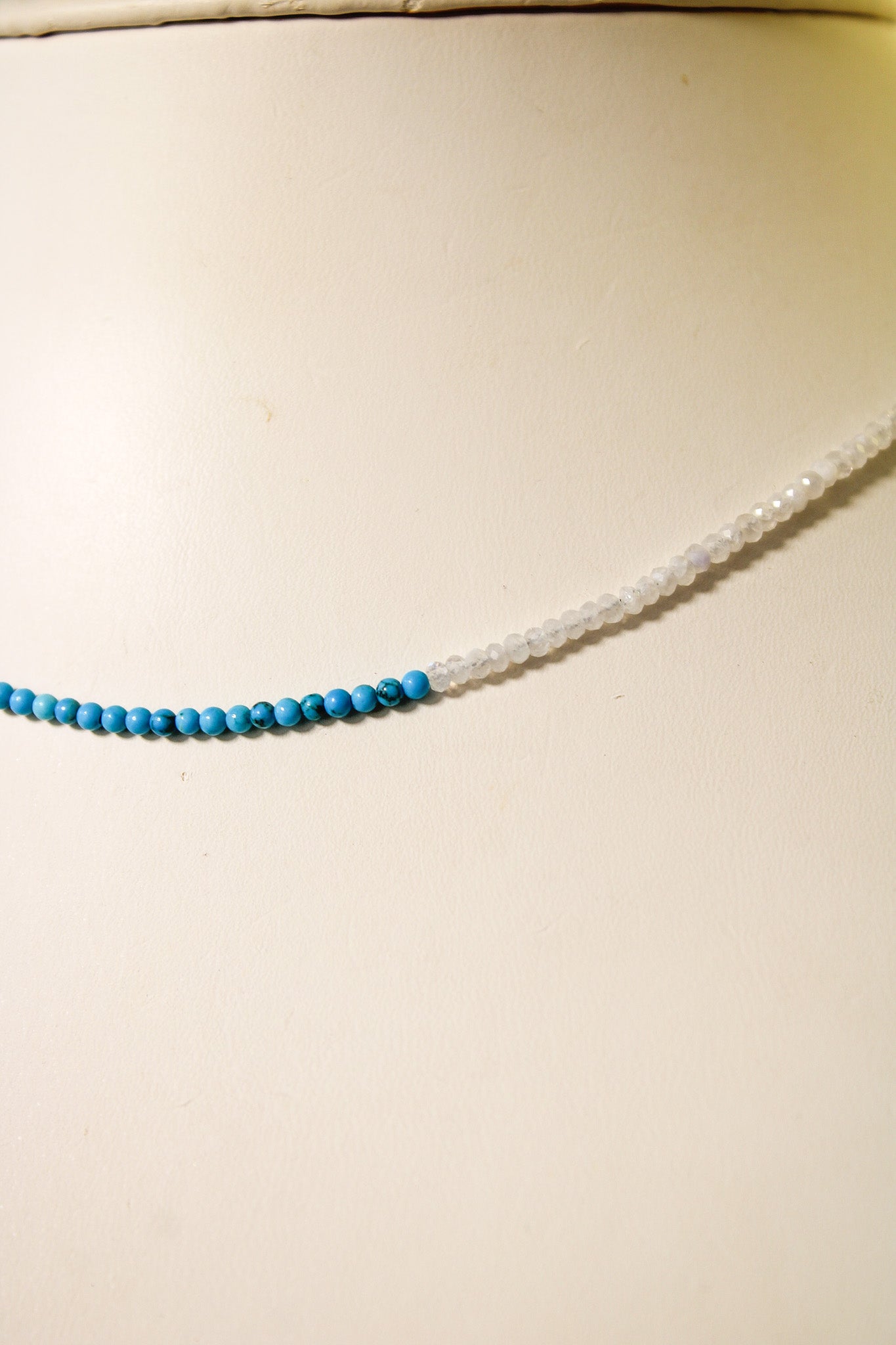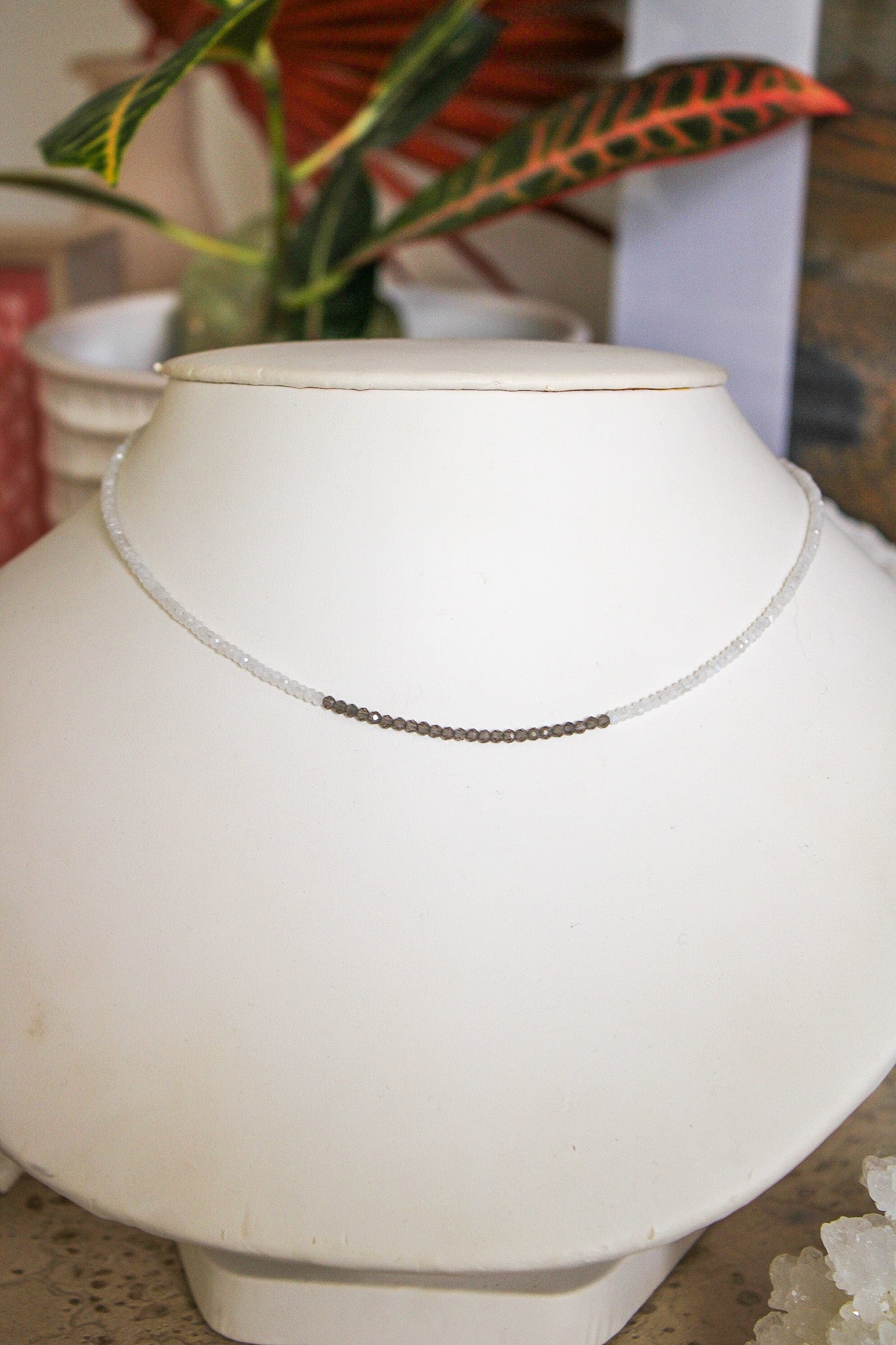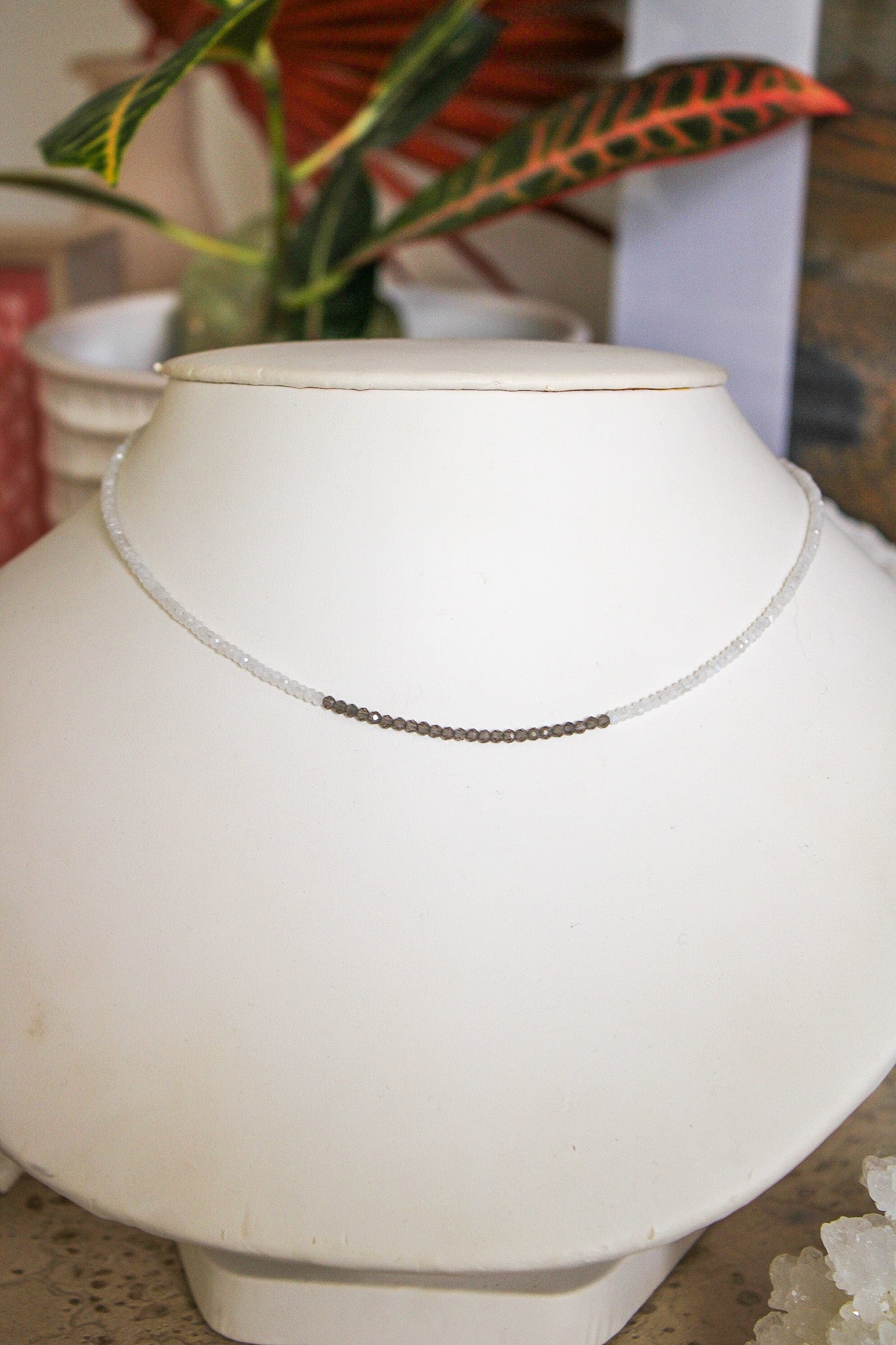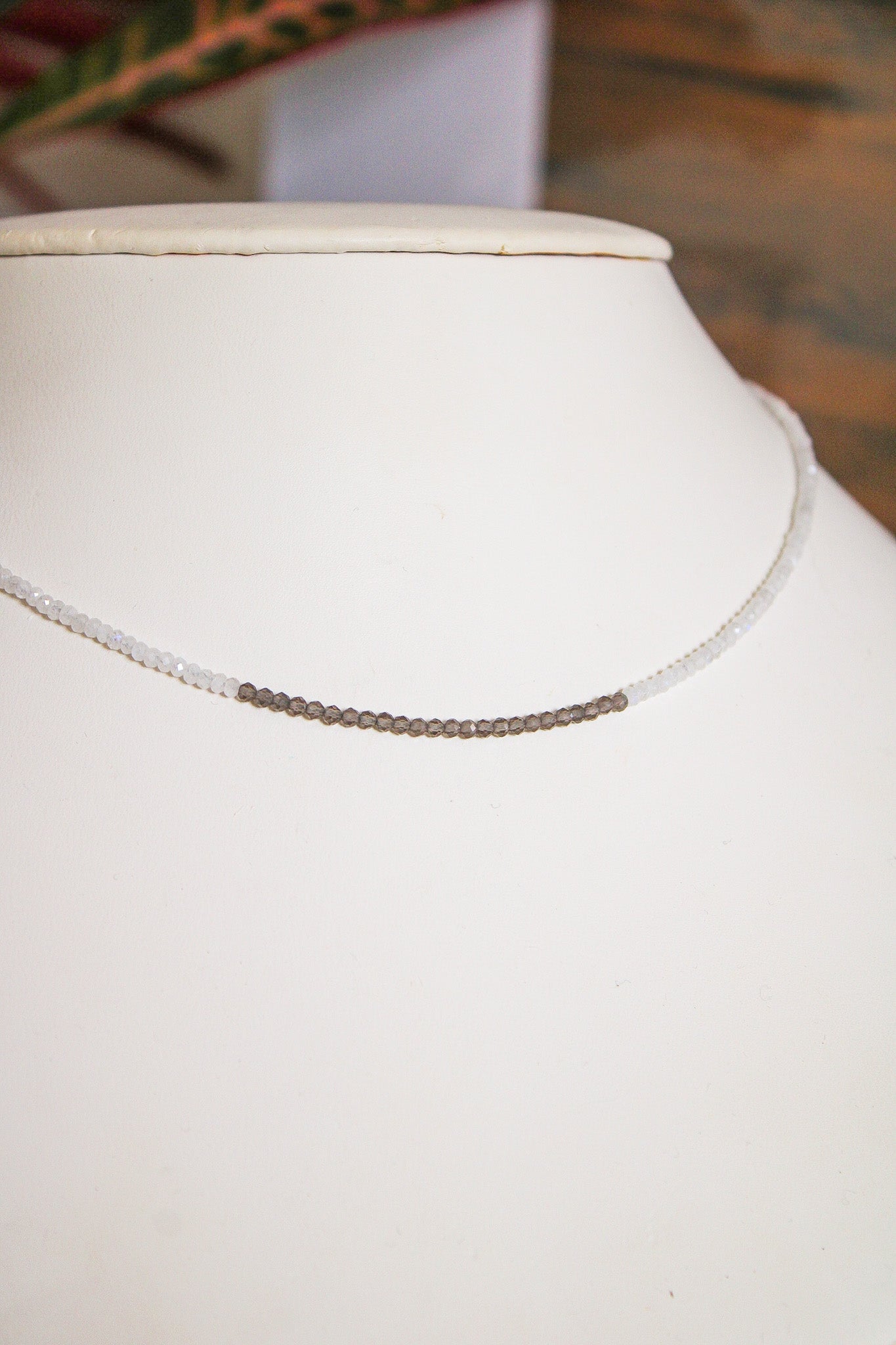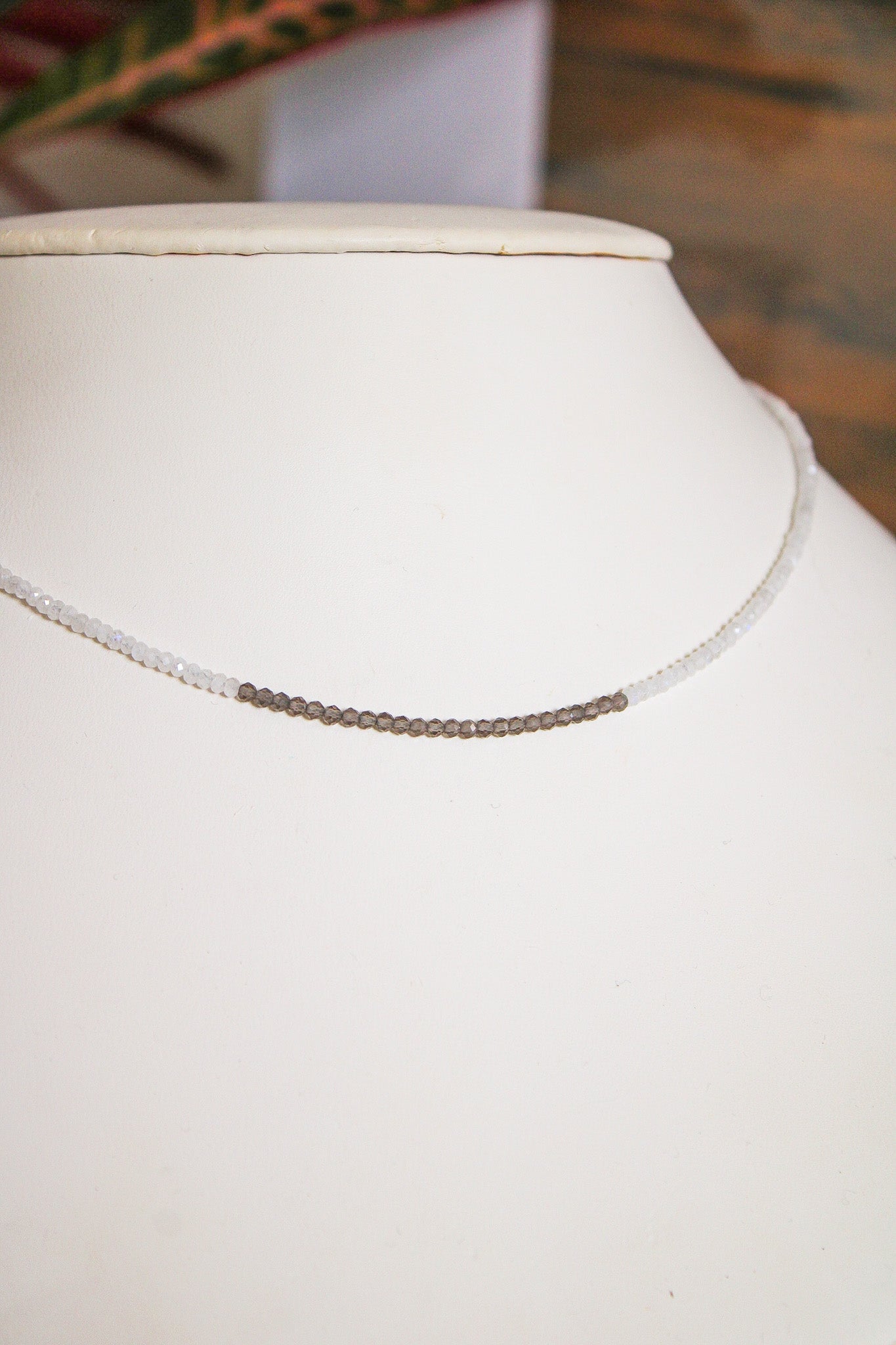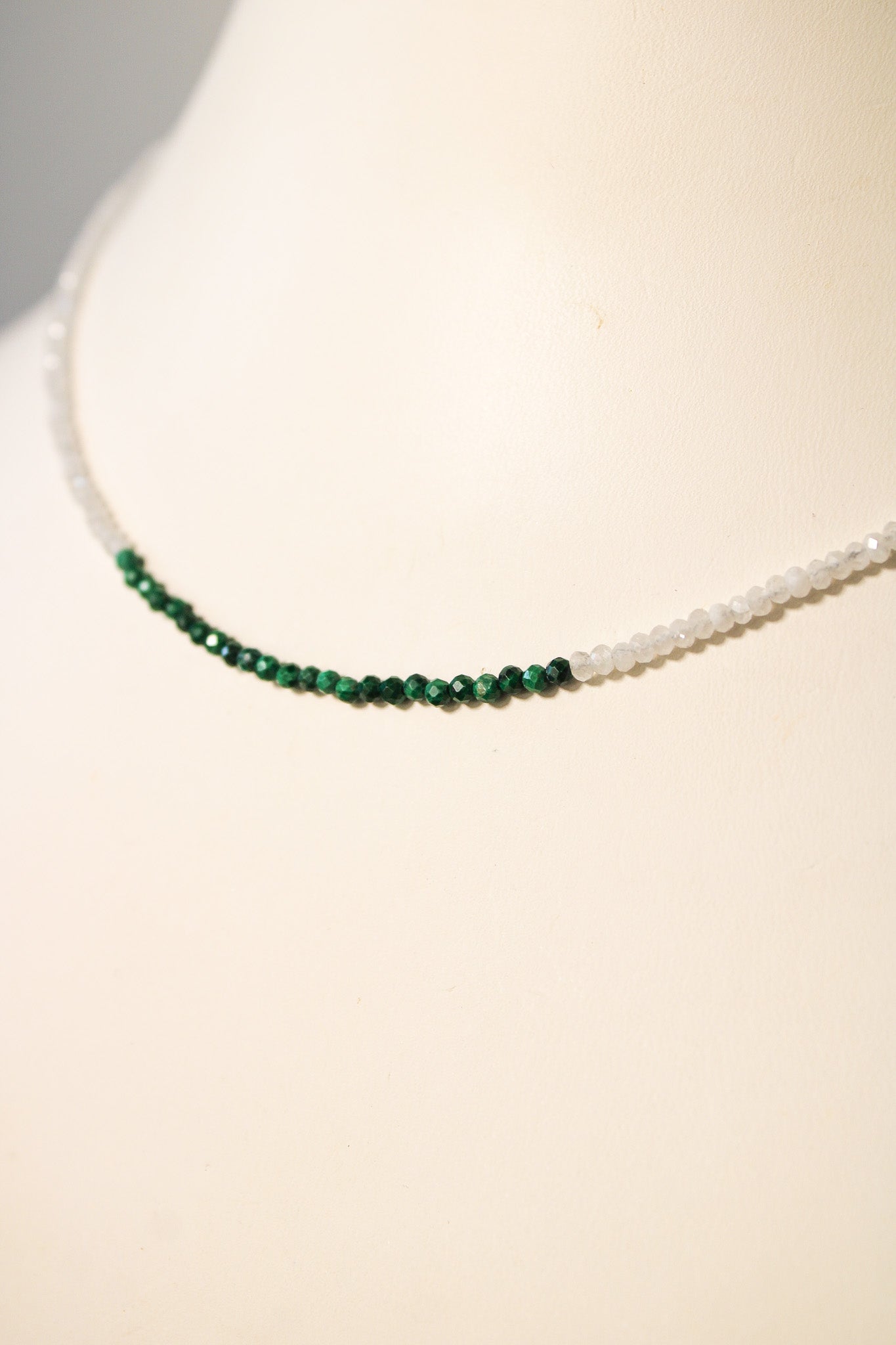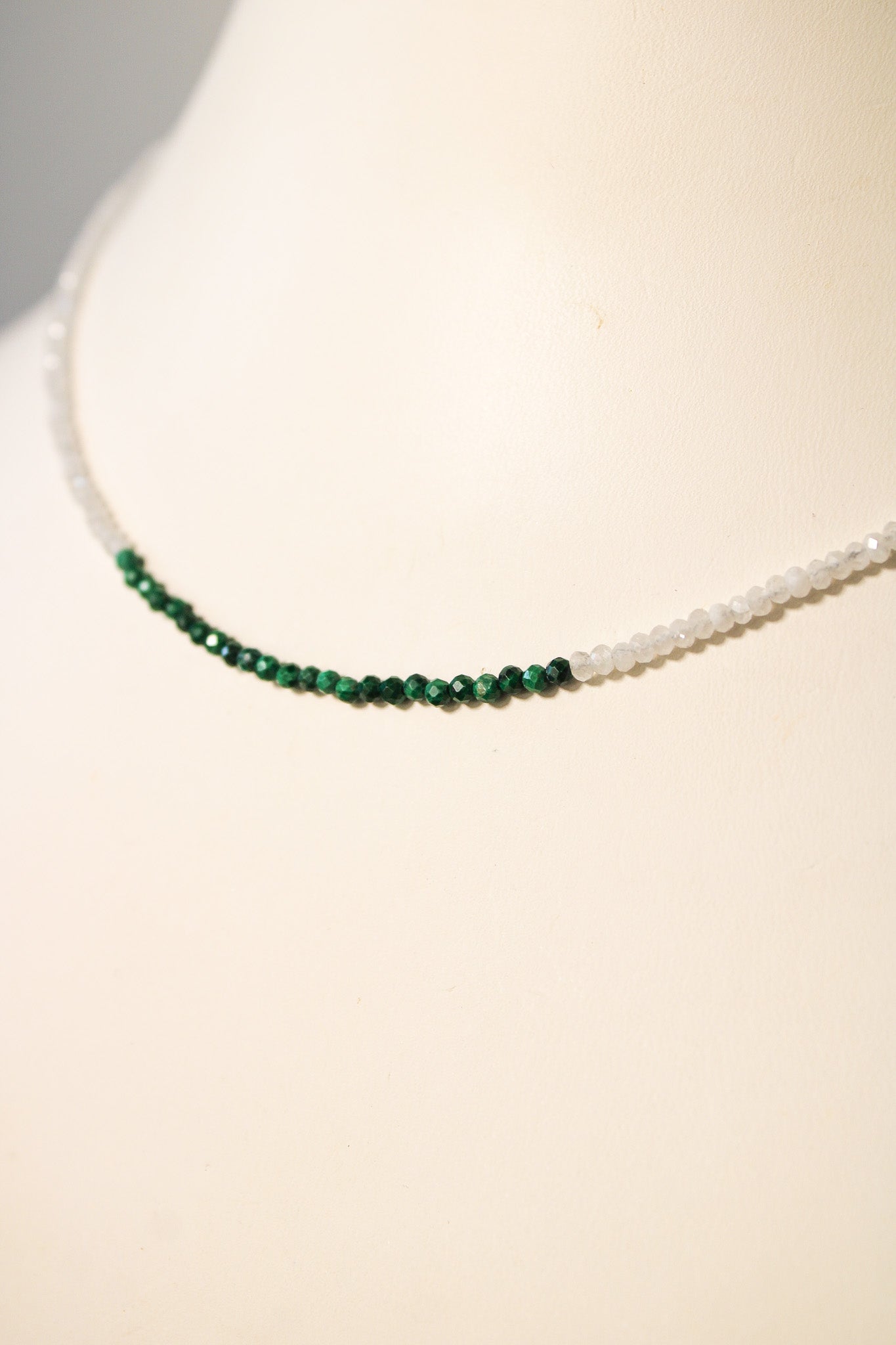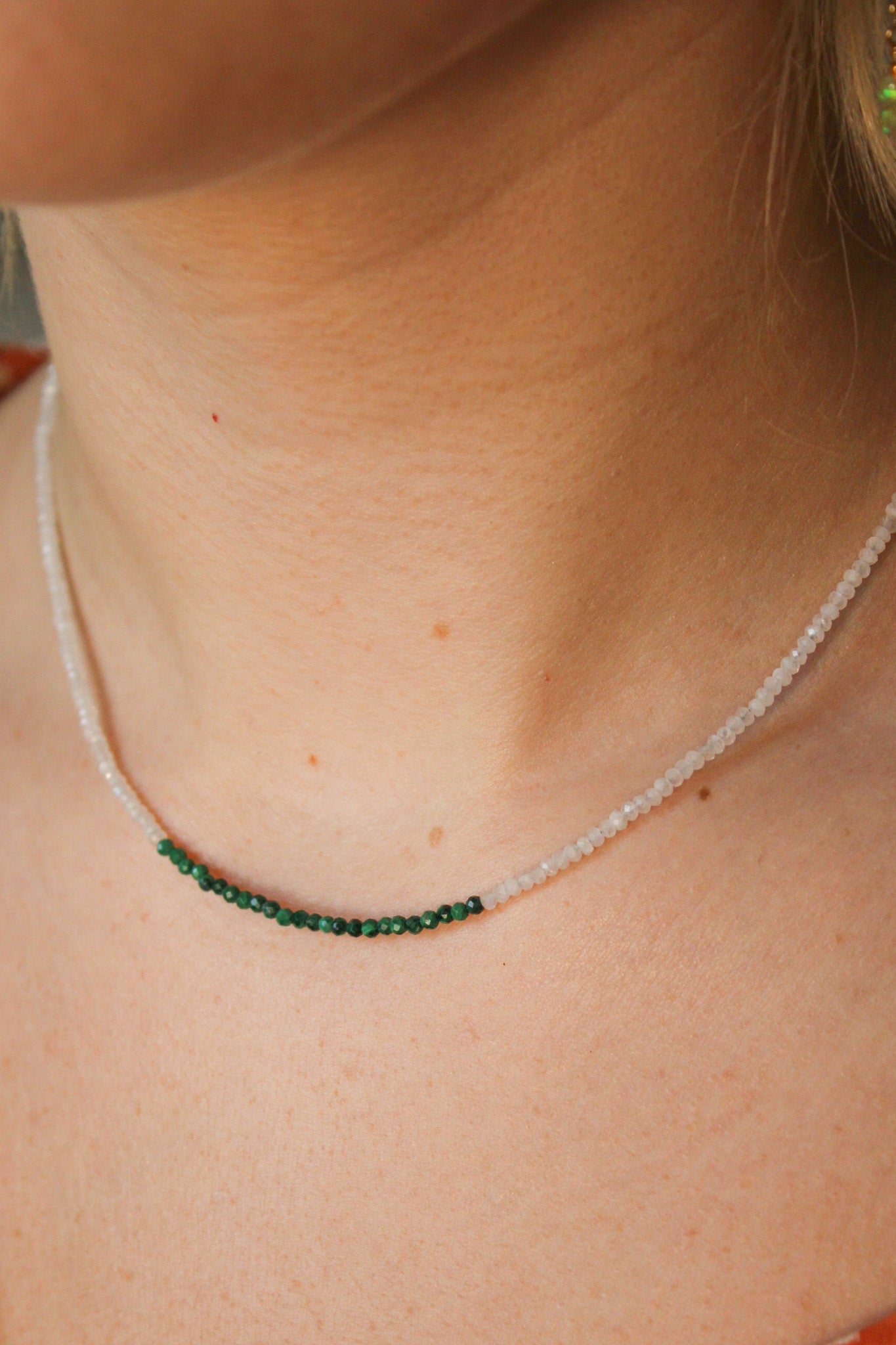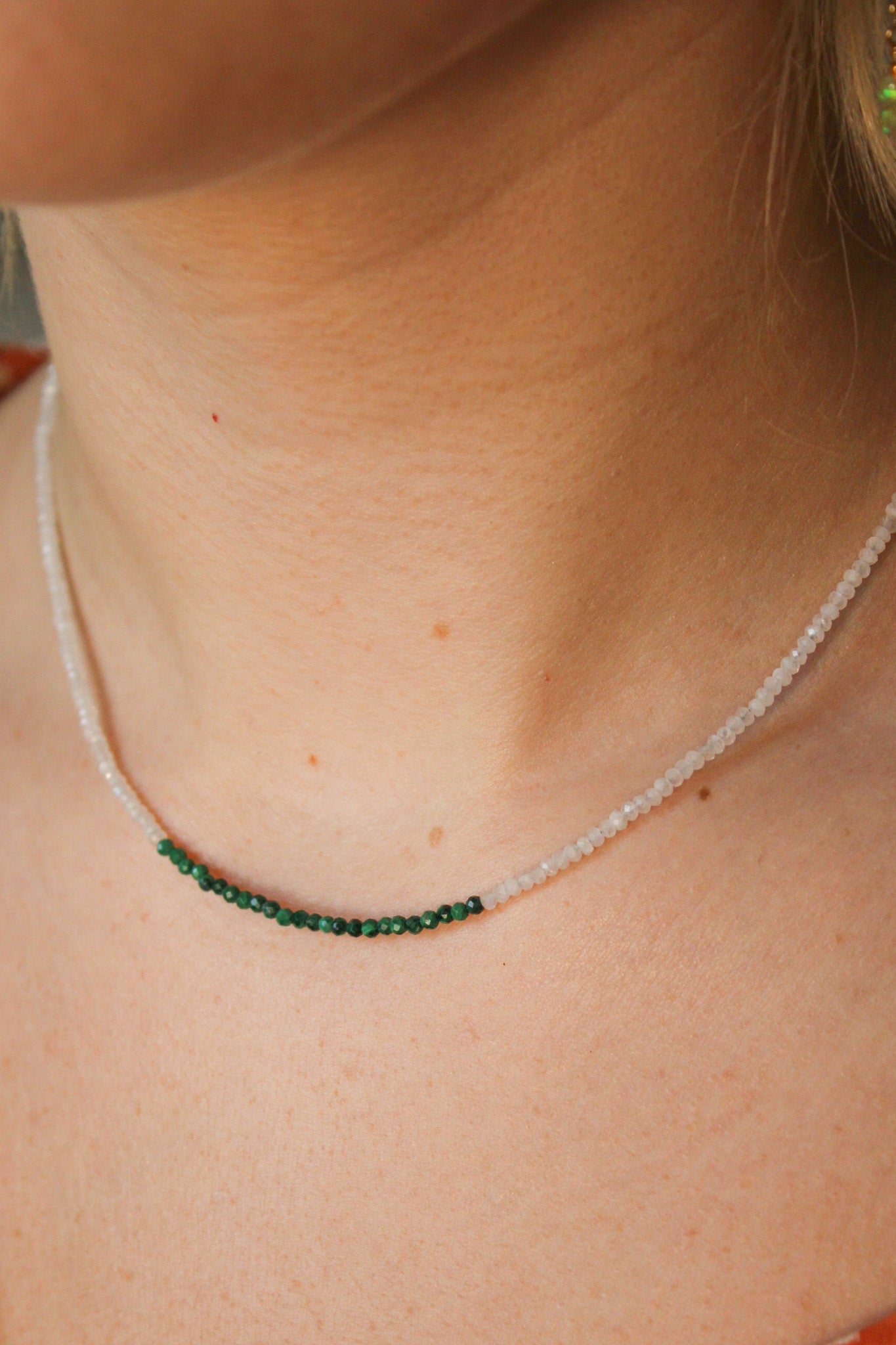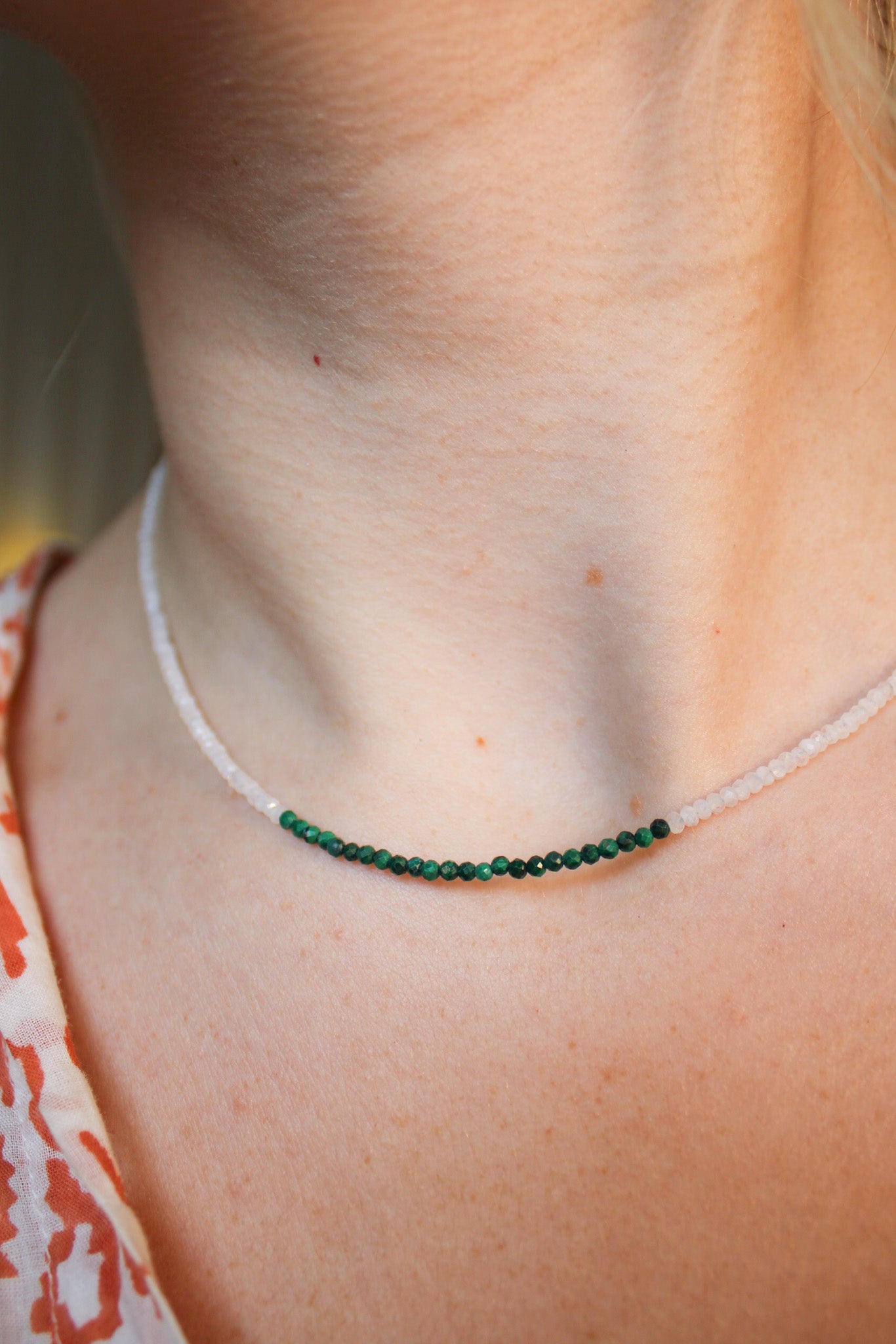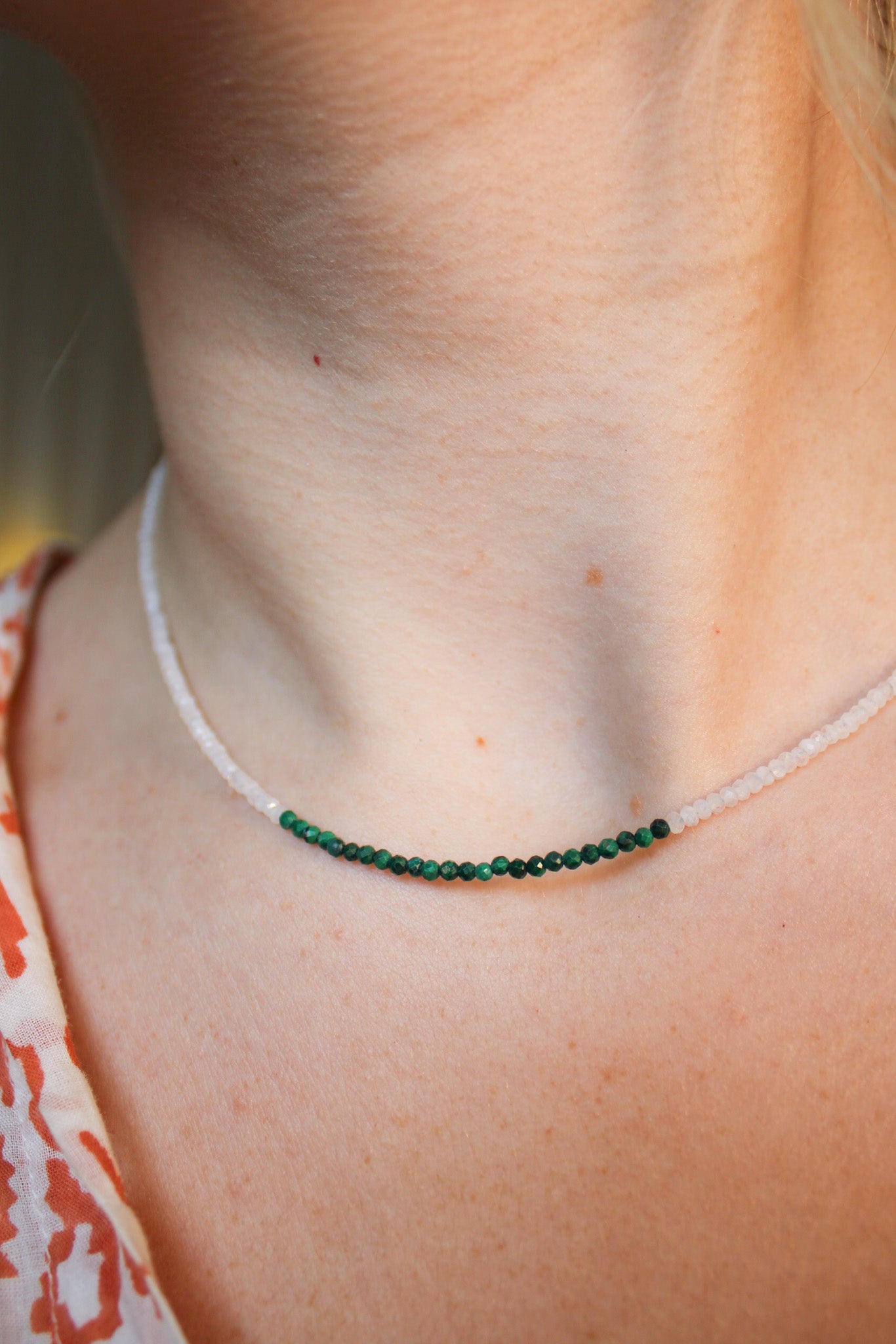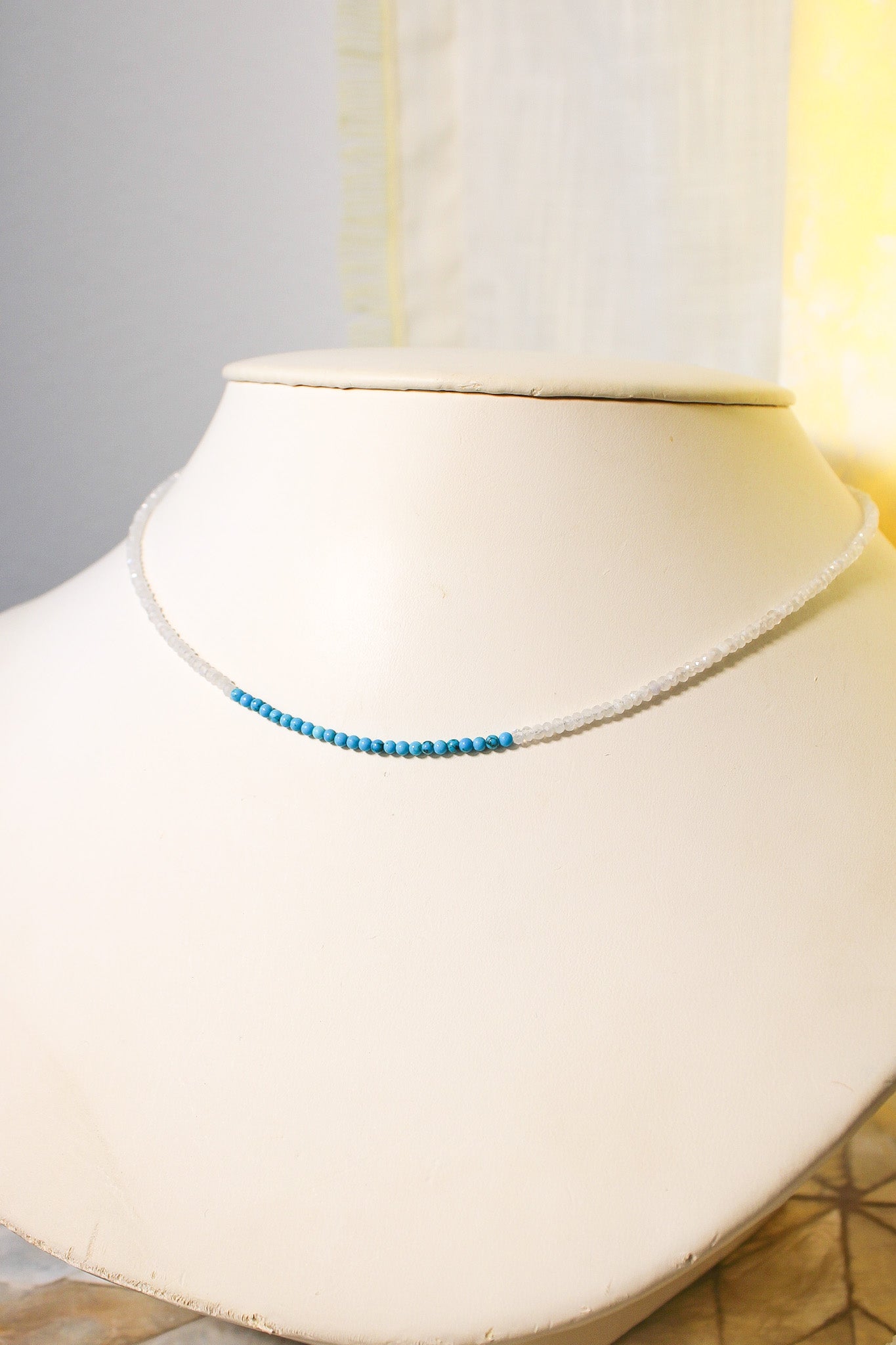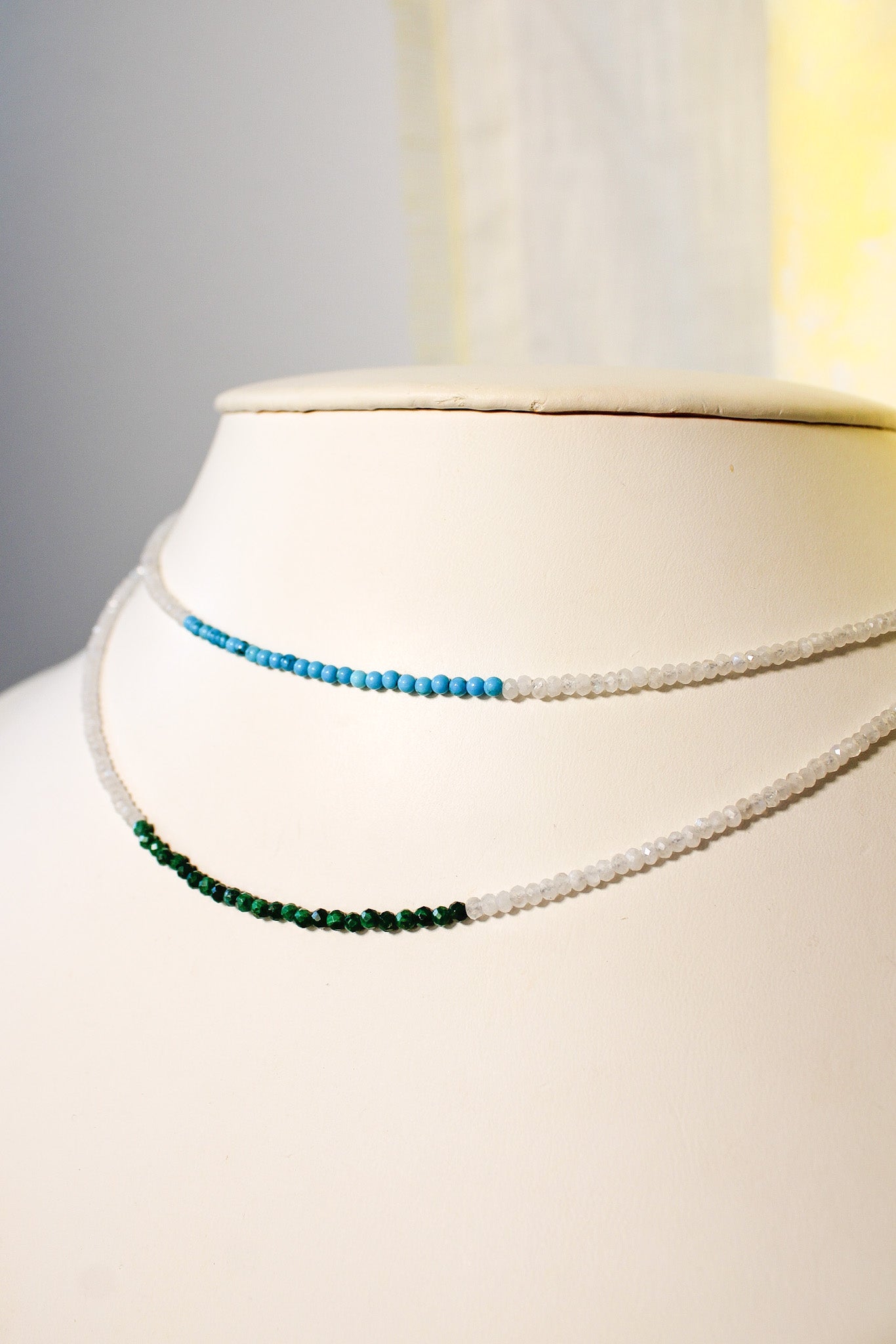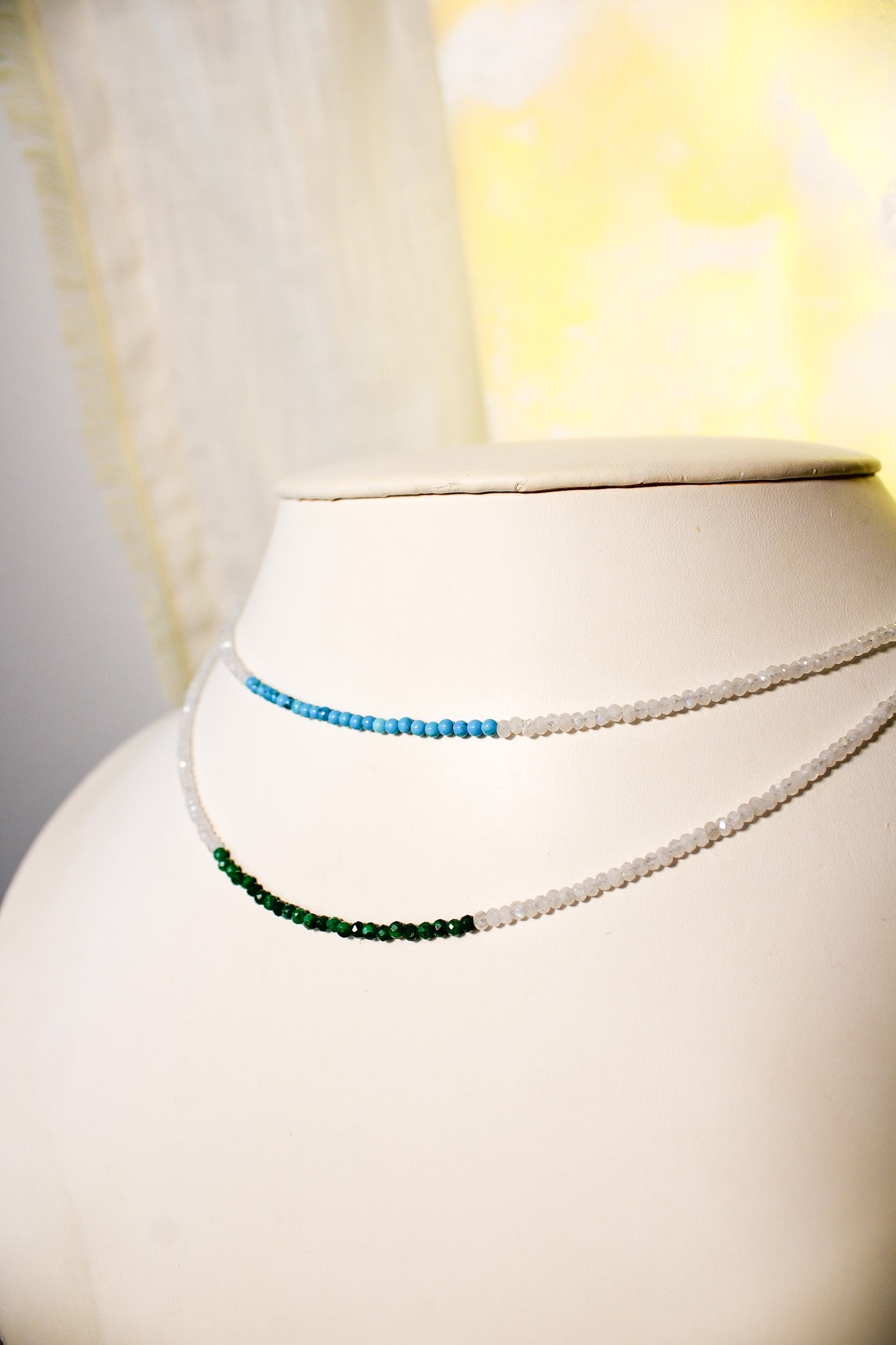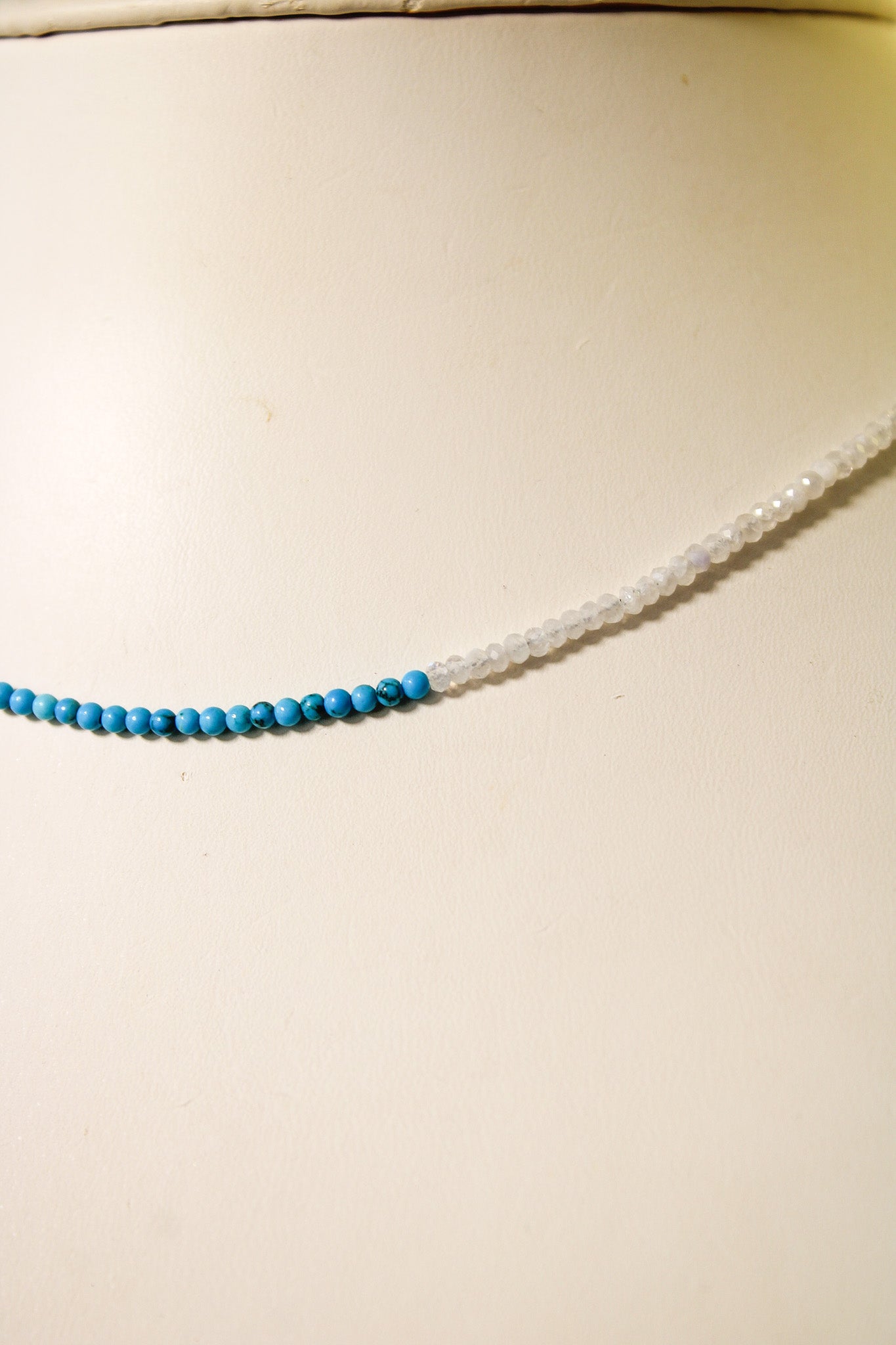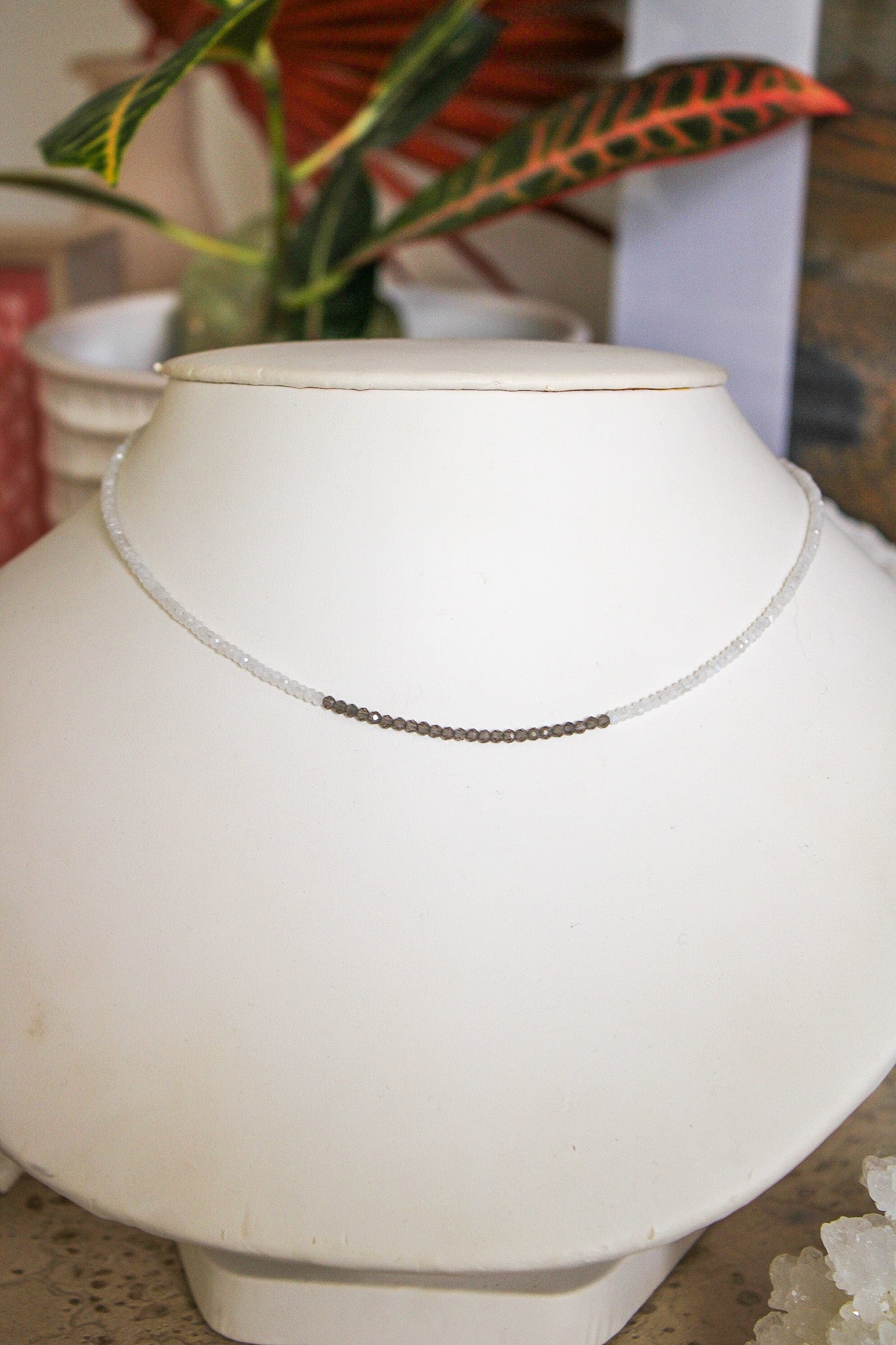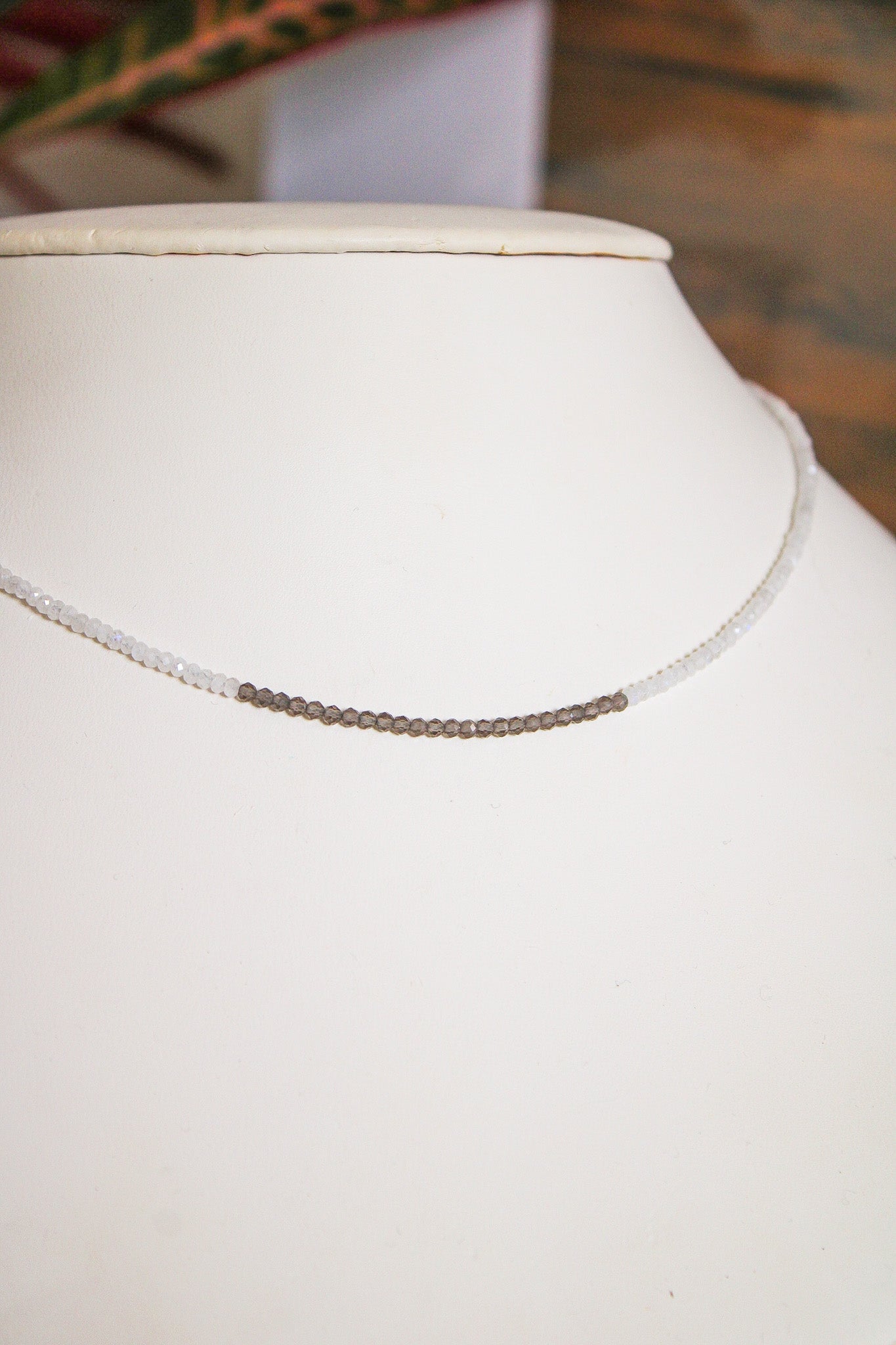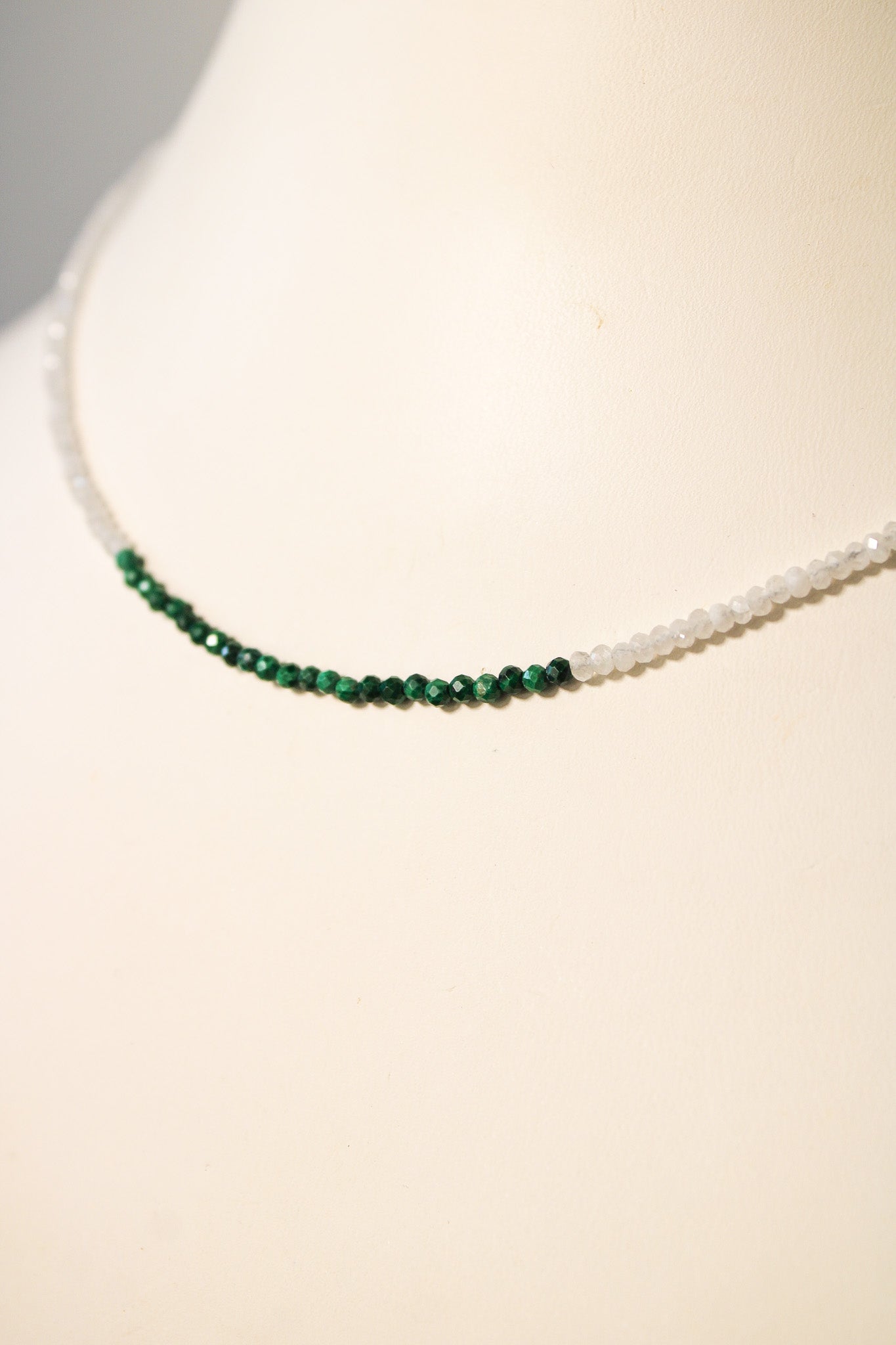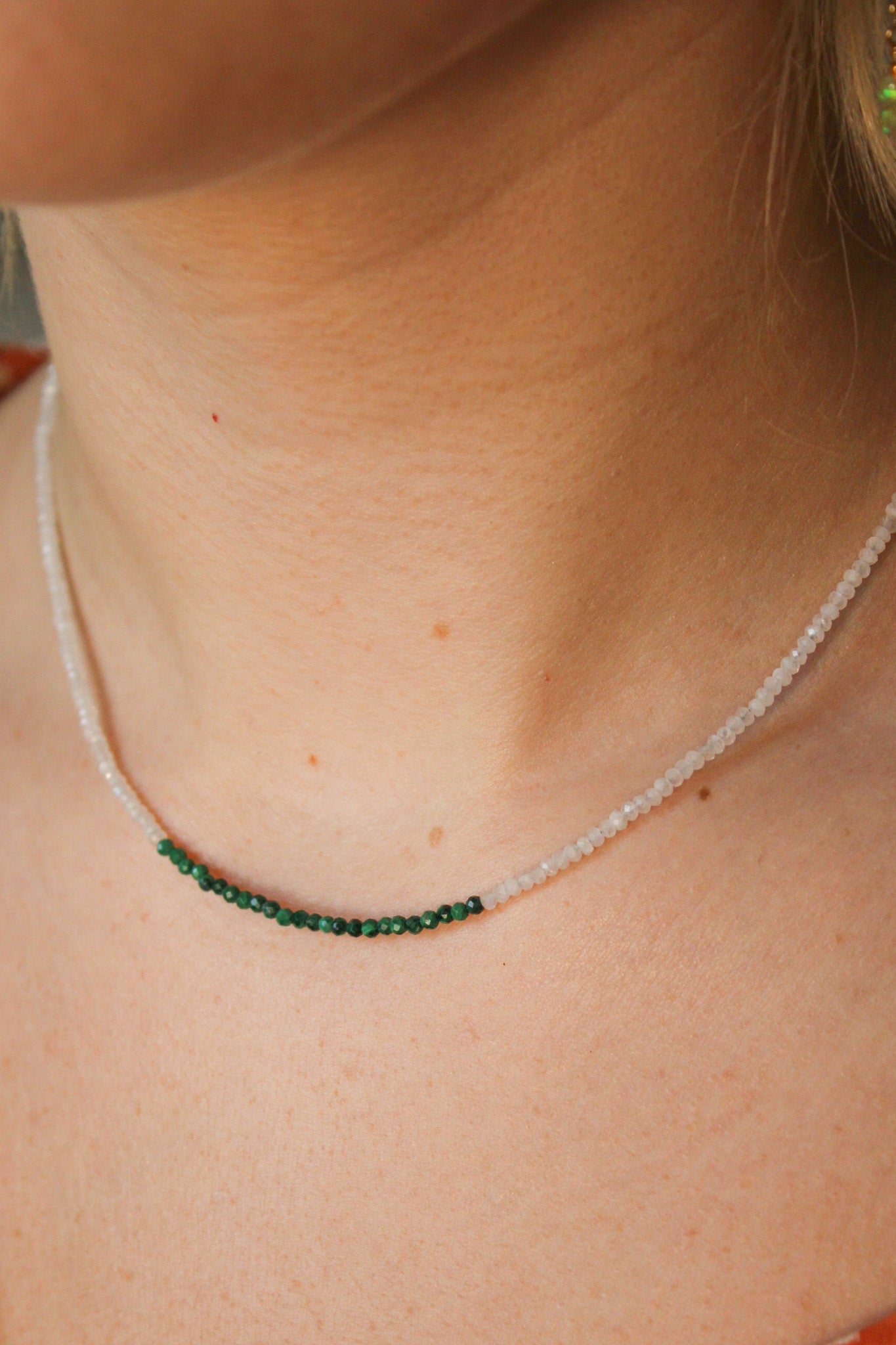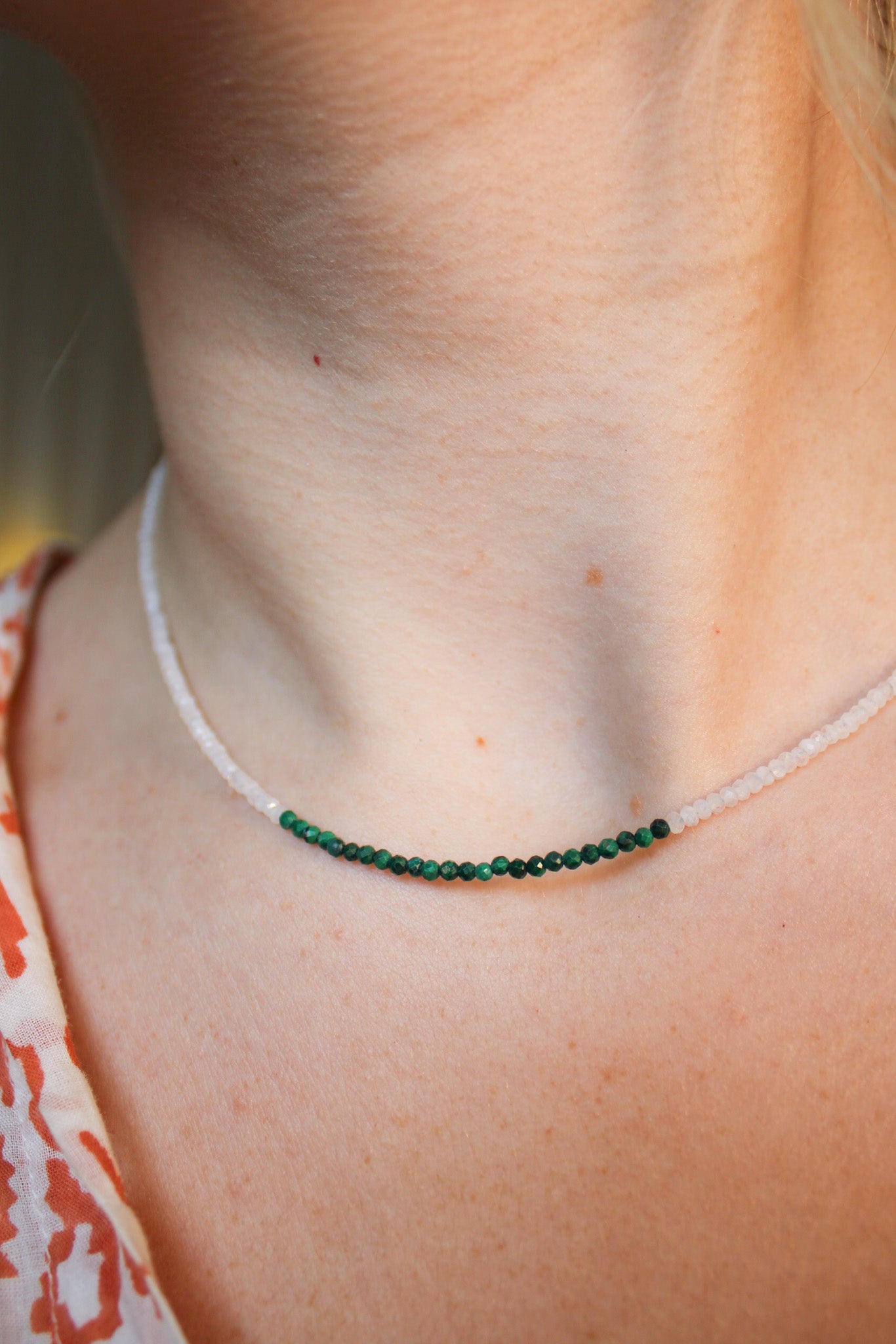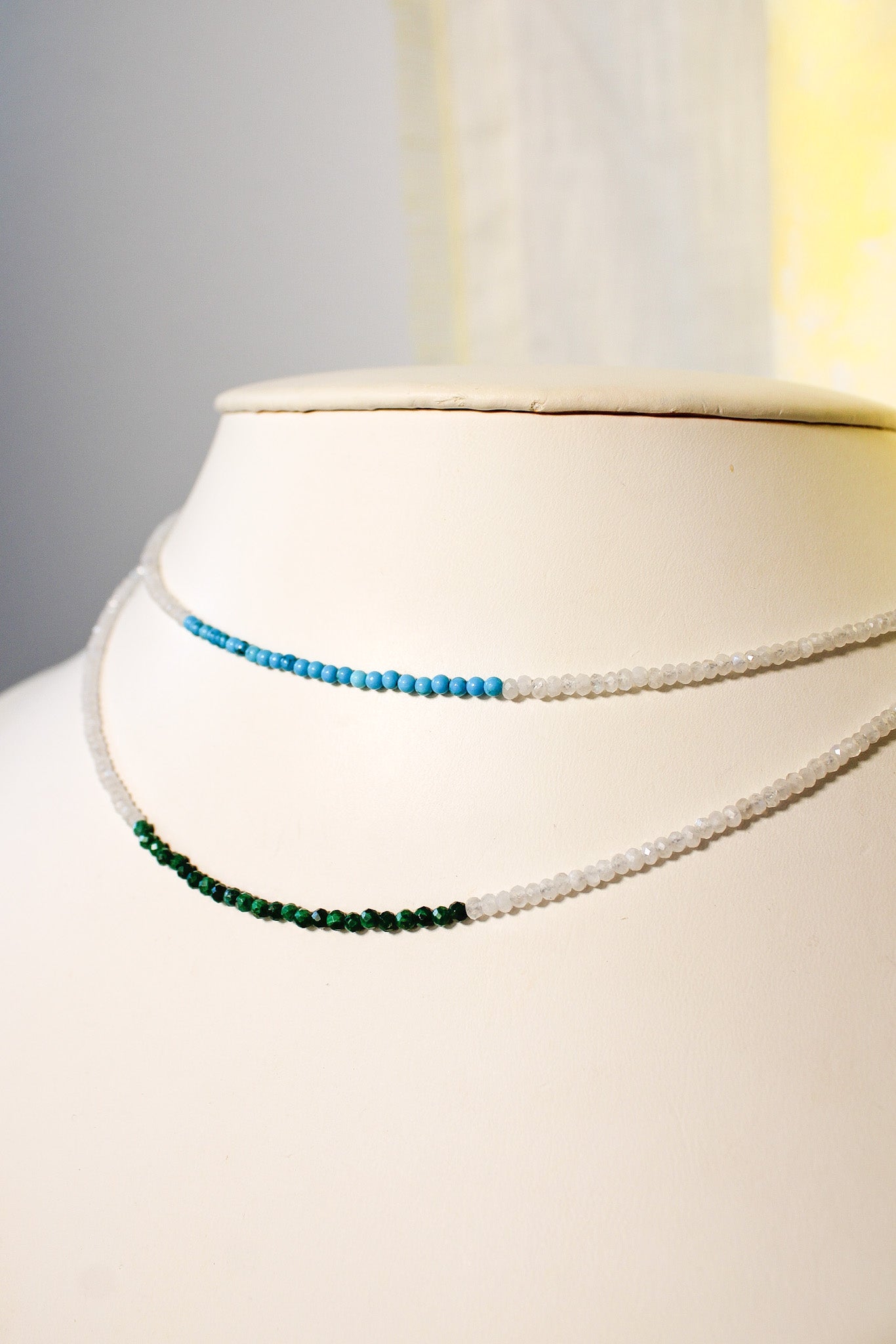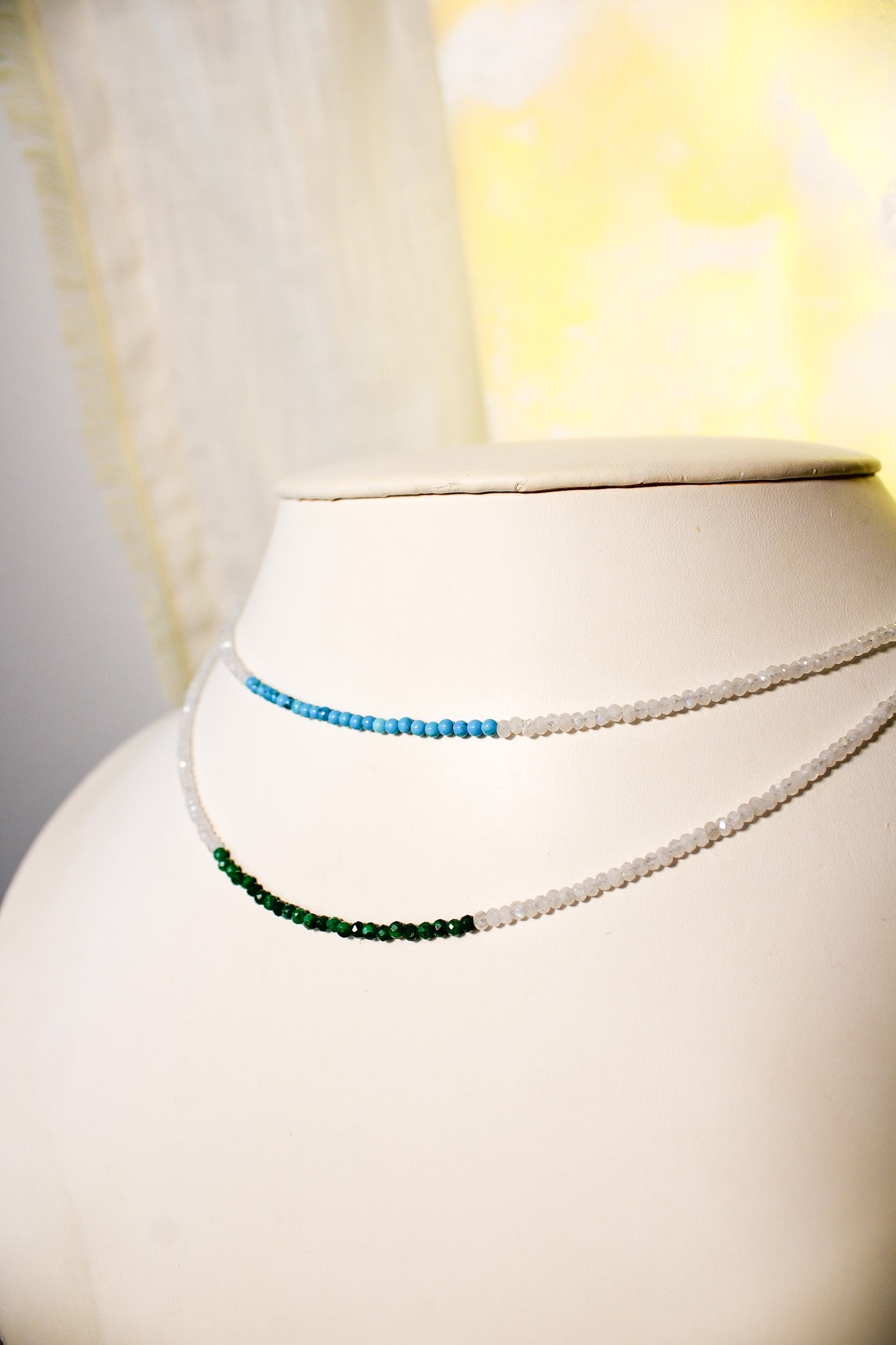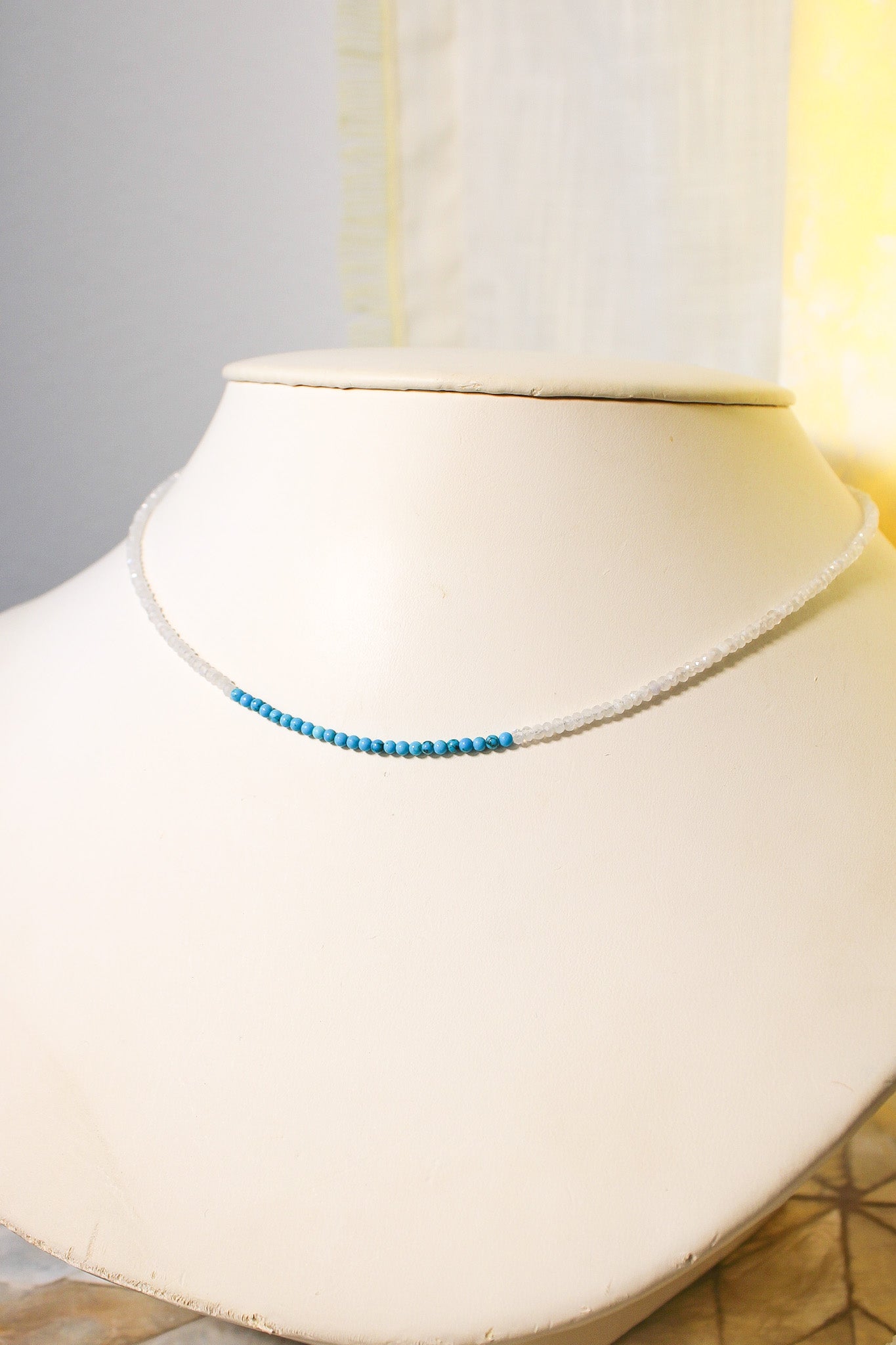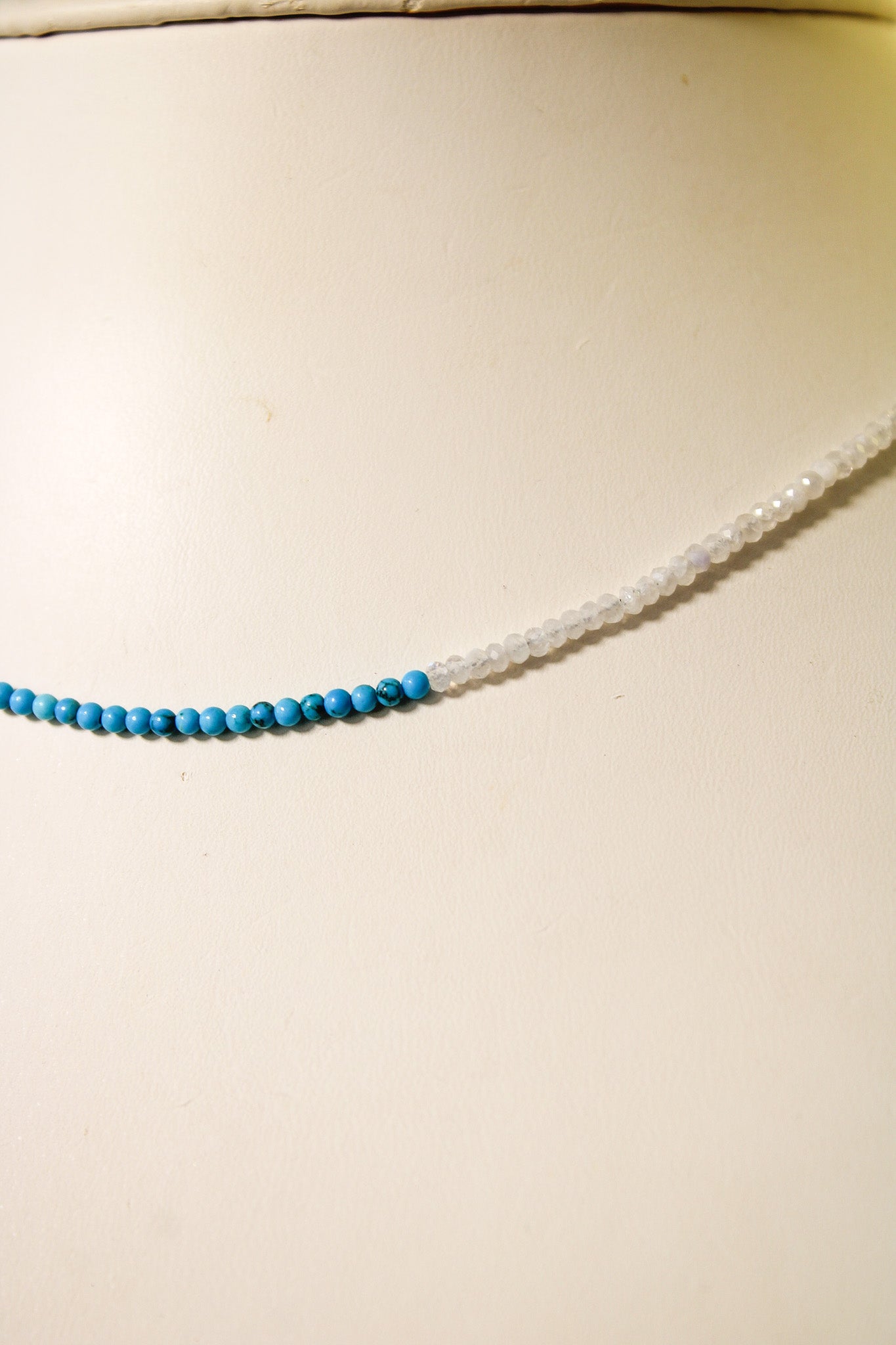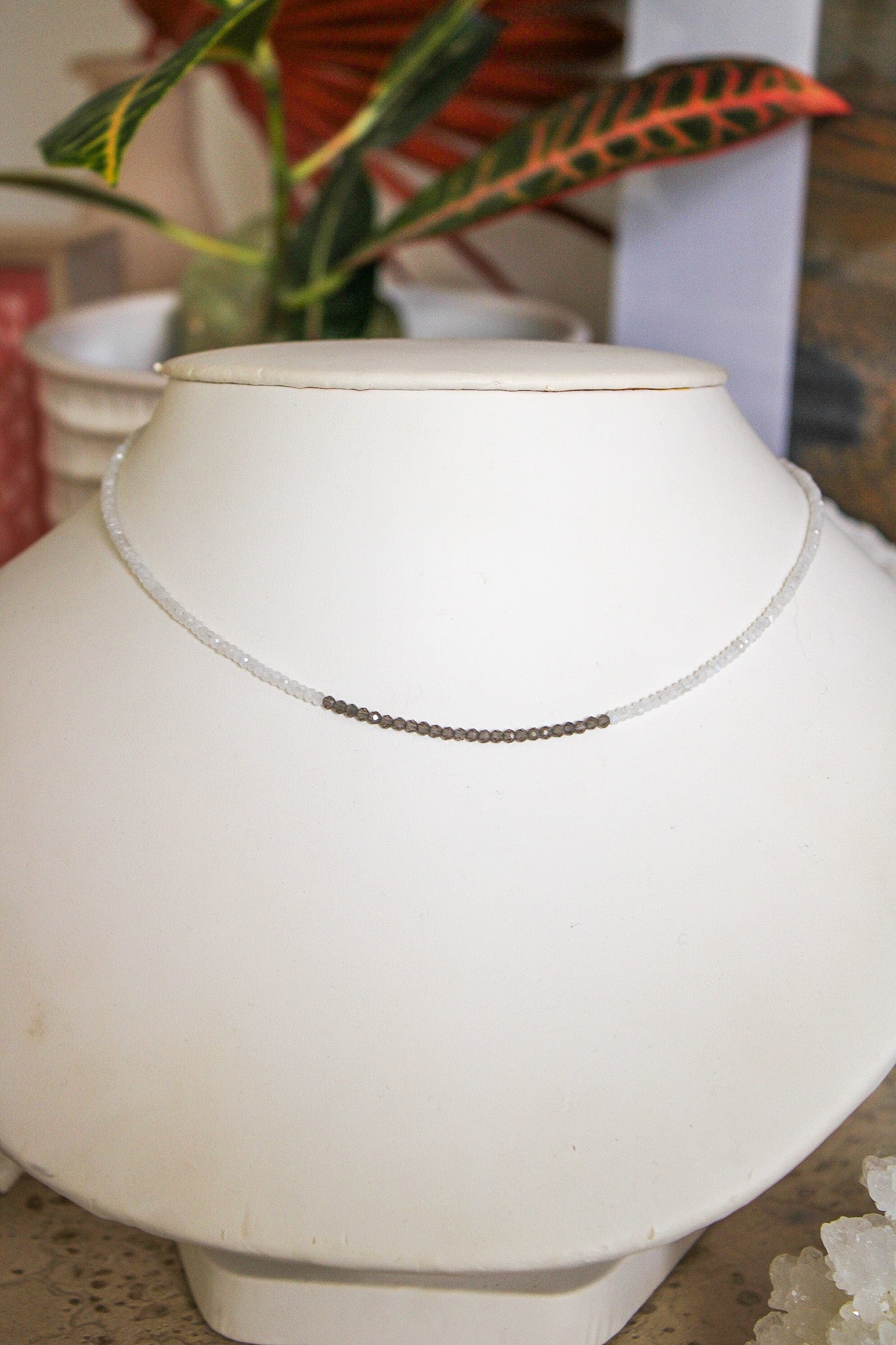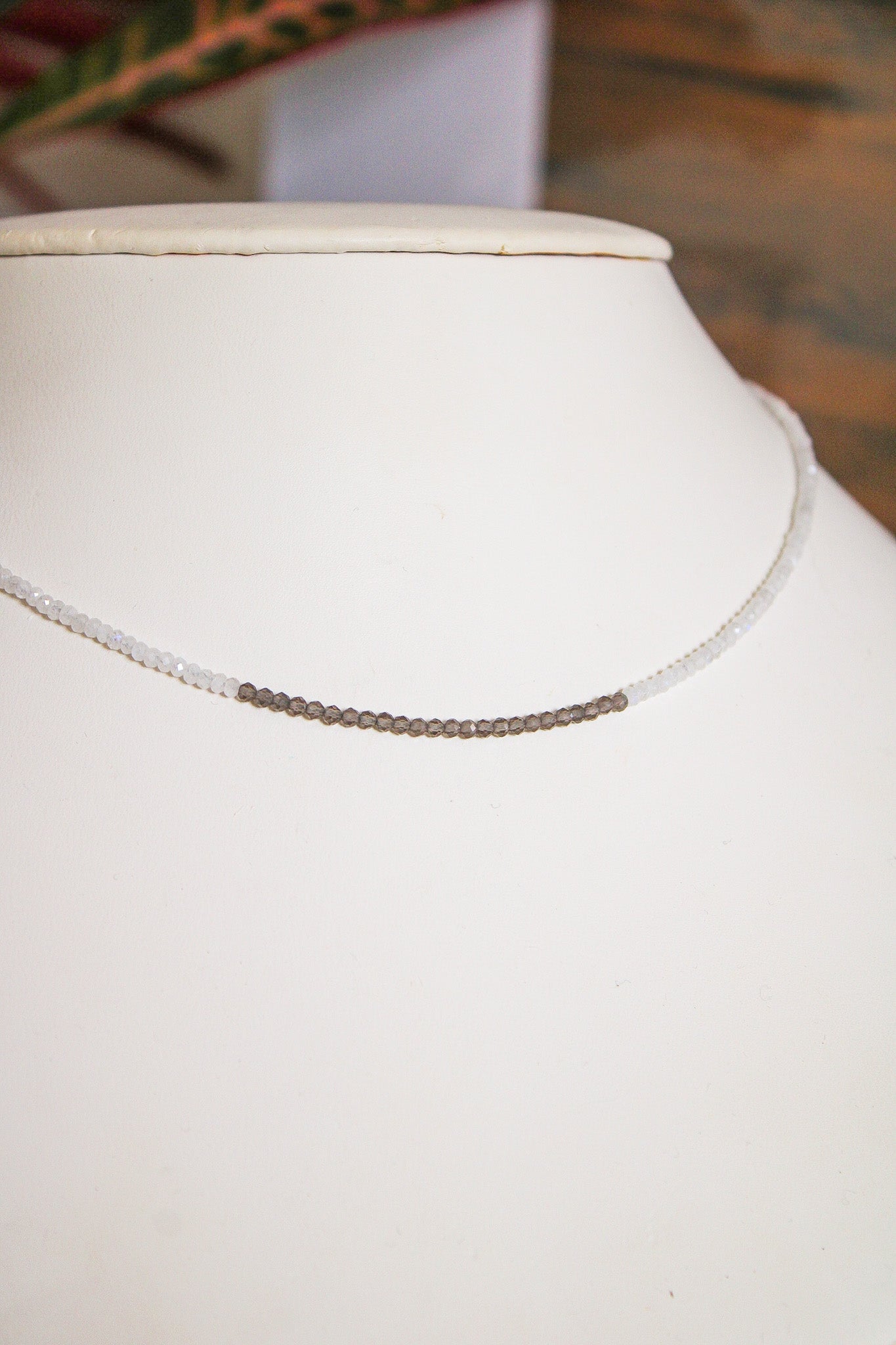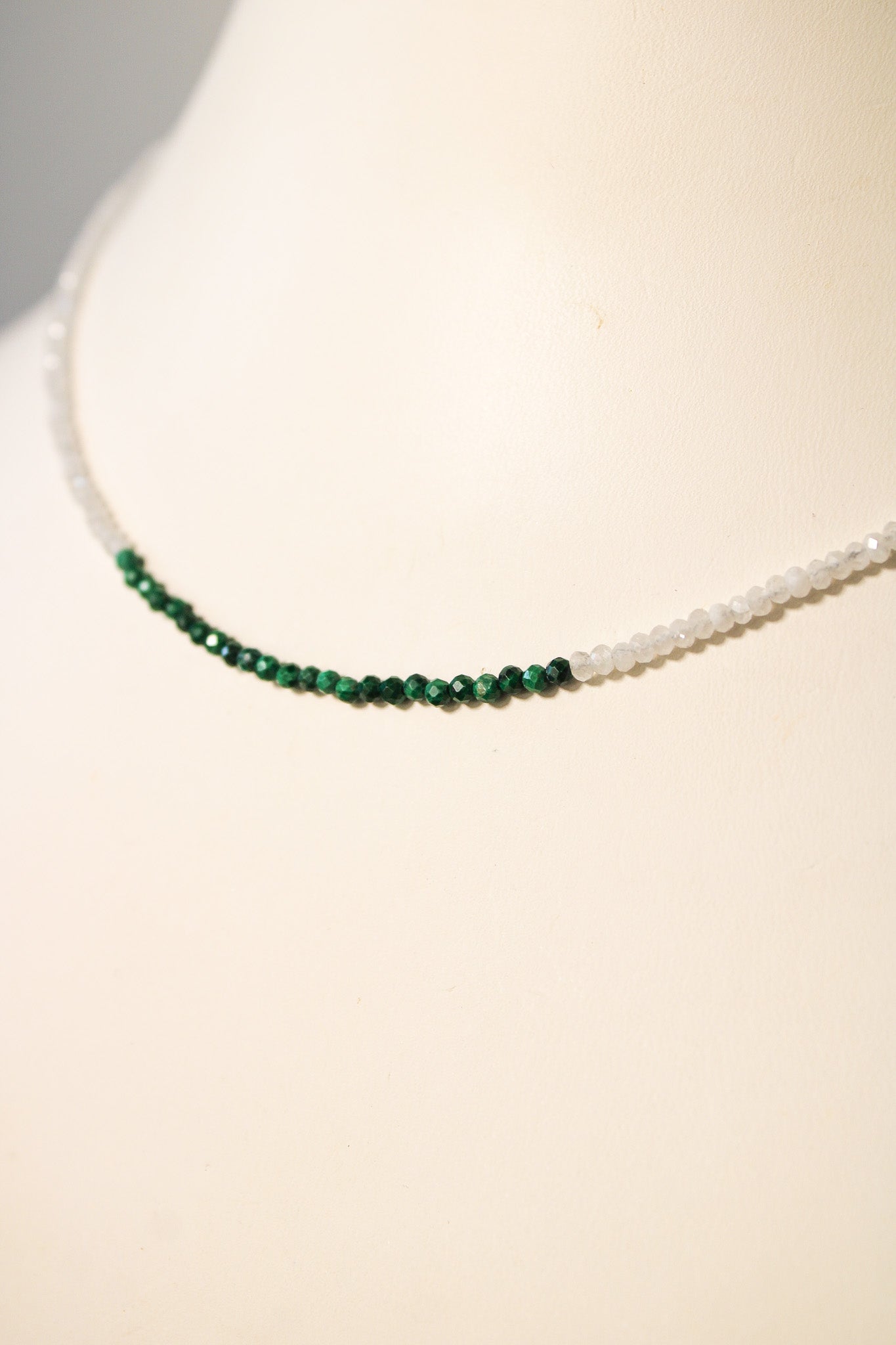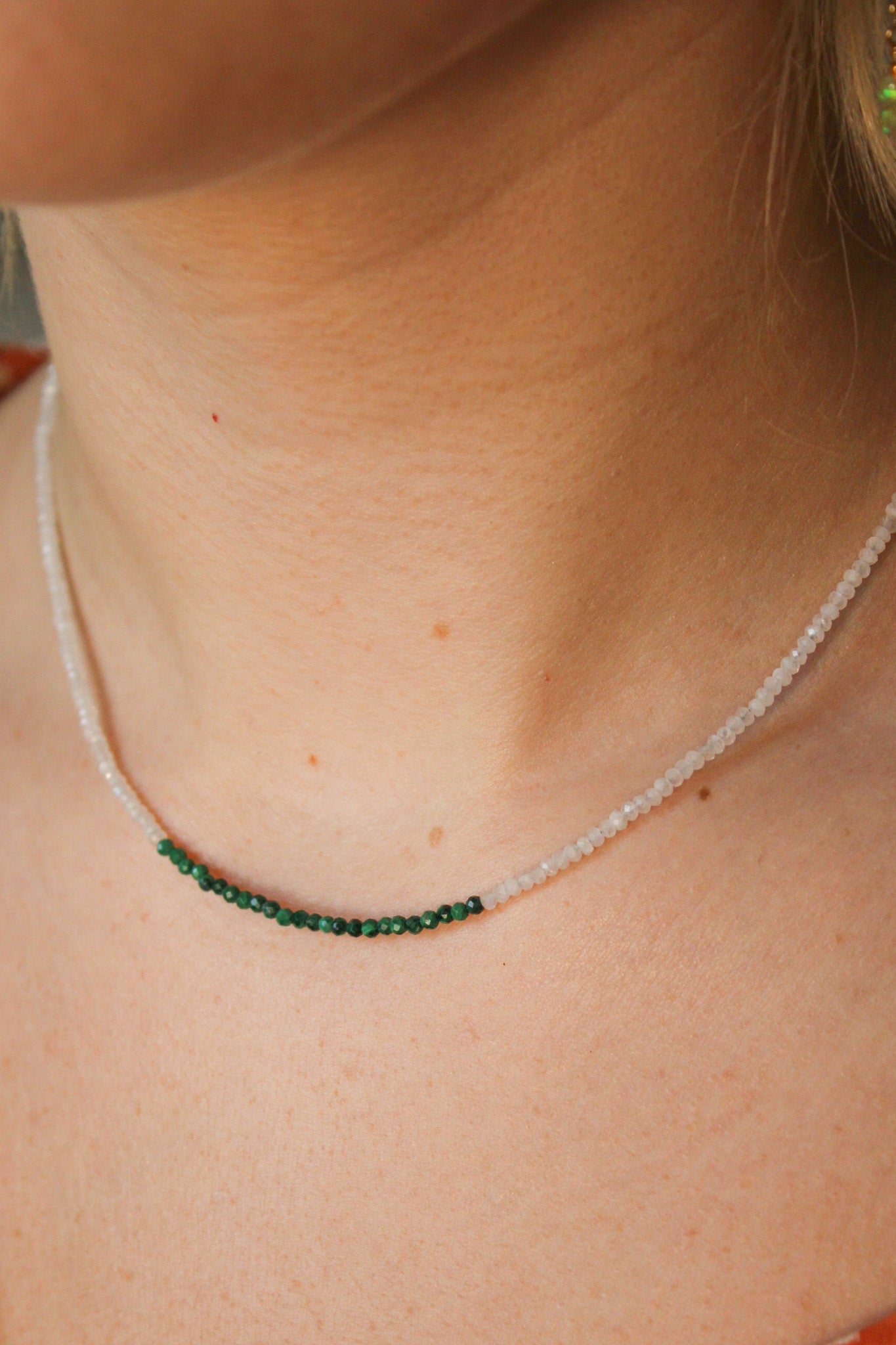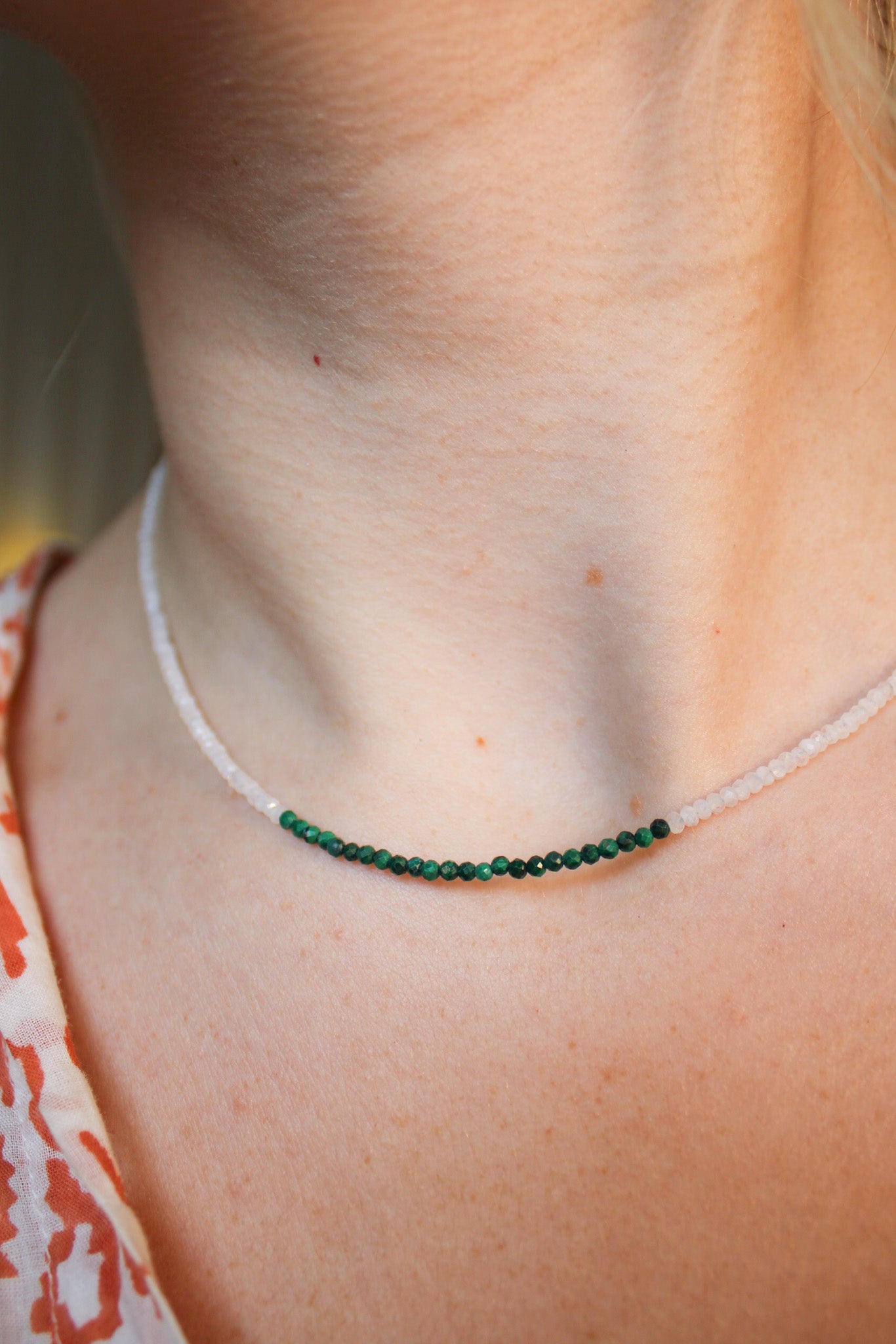 Moonstone Gemstone Accent Necklace
These necklaces were designed in collaboration with Ziabird owner, Lynn Manock and local jewelry artist Debra Pyeatt. 
Description: A simple strand of faceted white moonstones. Each necklace has a gemstone accent section at the front of the necklace. The perfect piece to layer with your other Ziabird pieces or wear alone when looking for an understated necklace. 
Metal/Materials: Faceted moonstone, gold or silver fixtures, mixed gemstones
Length: 17 inches
Weight: lightweight 
Made in: Wilmington, NC