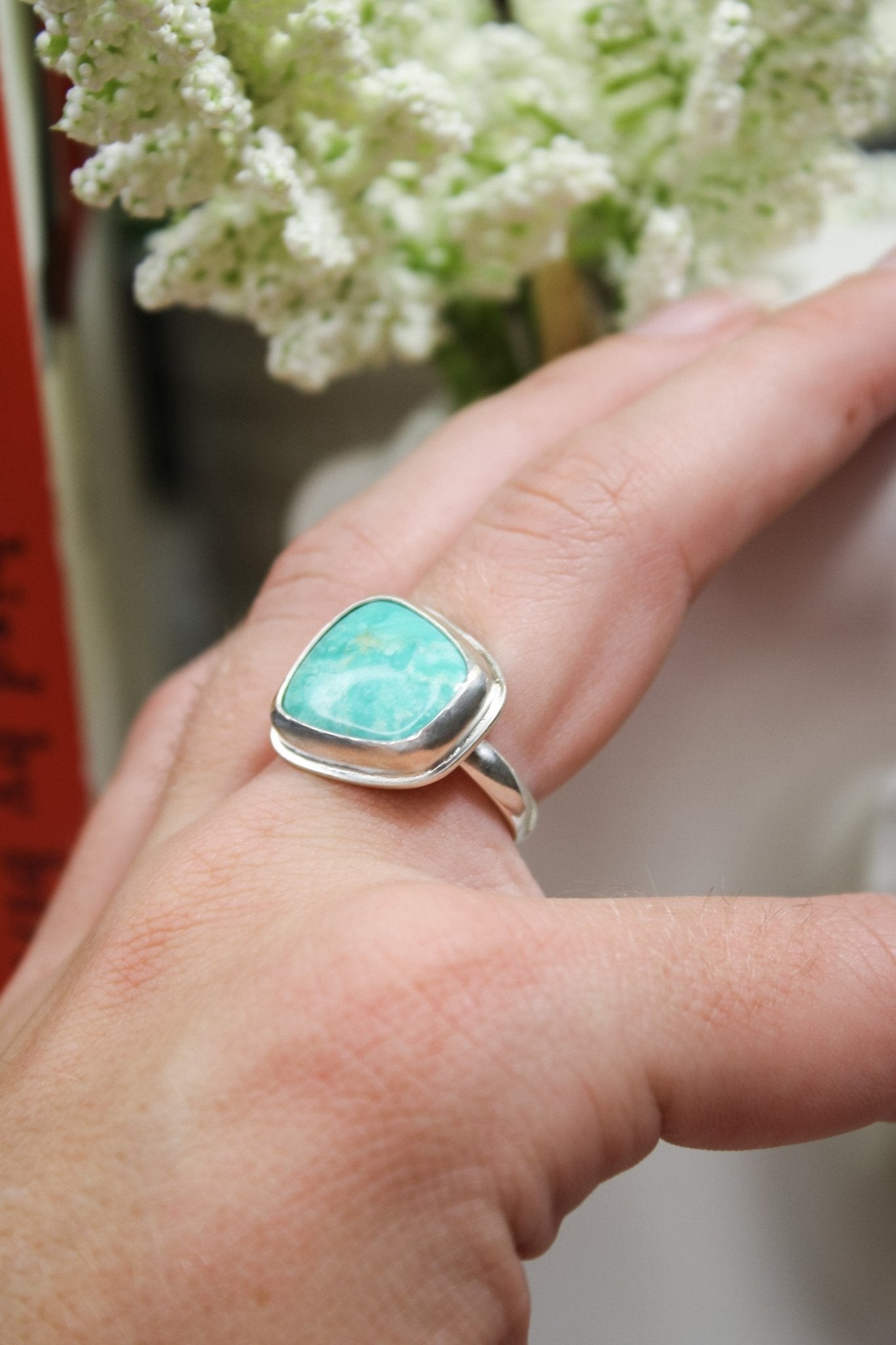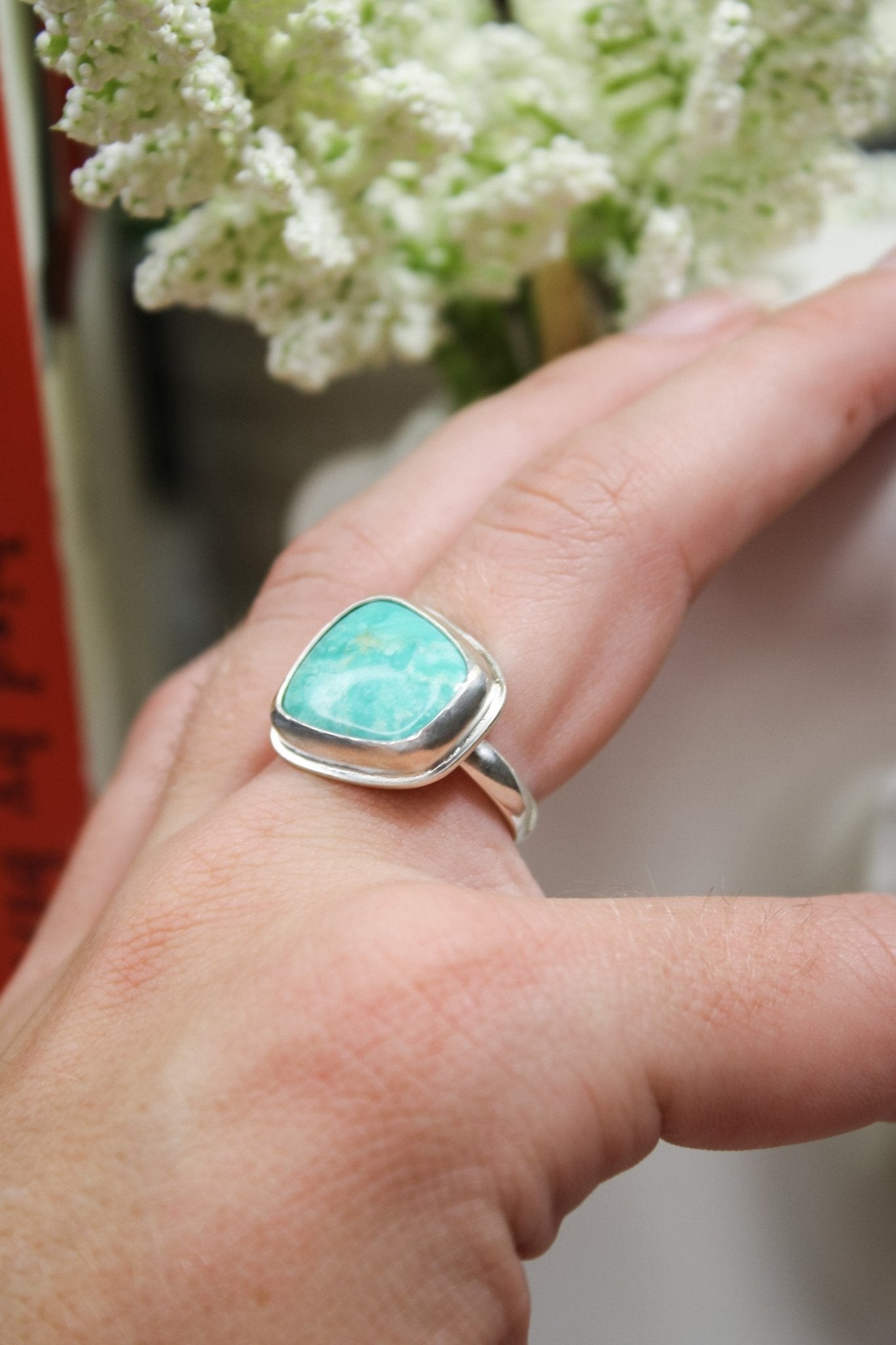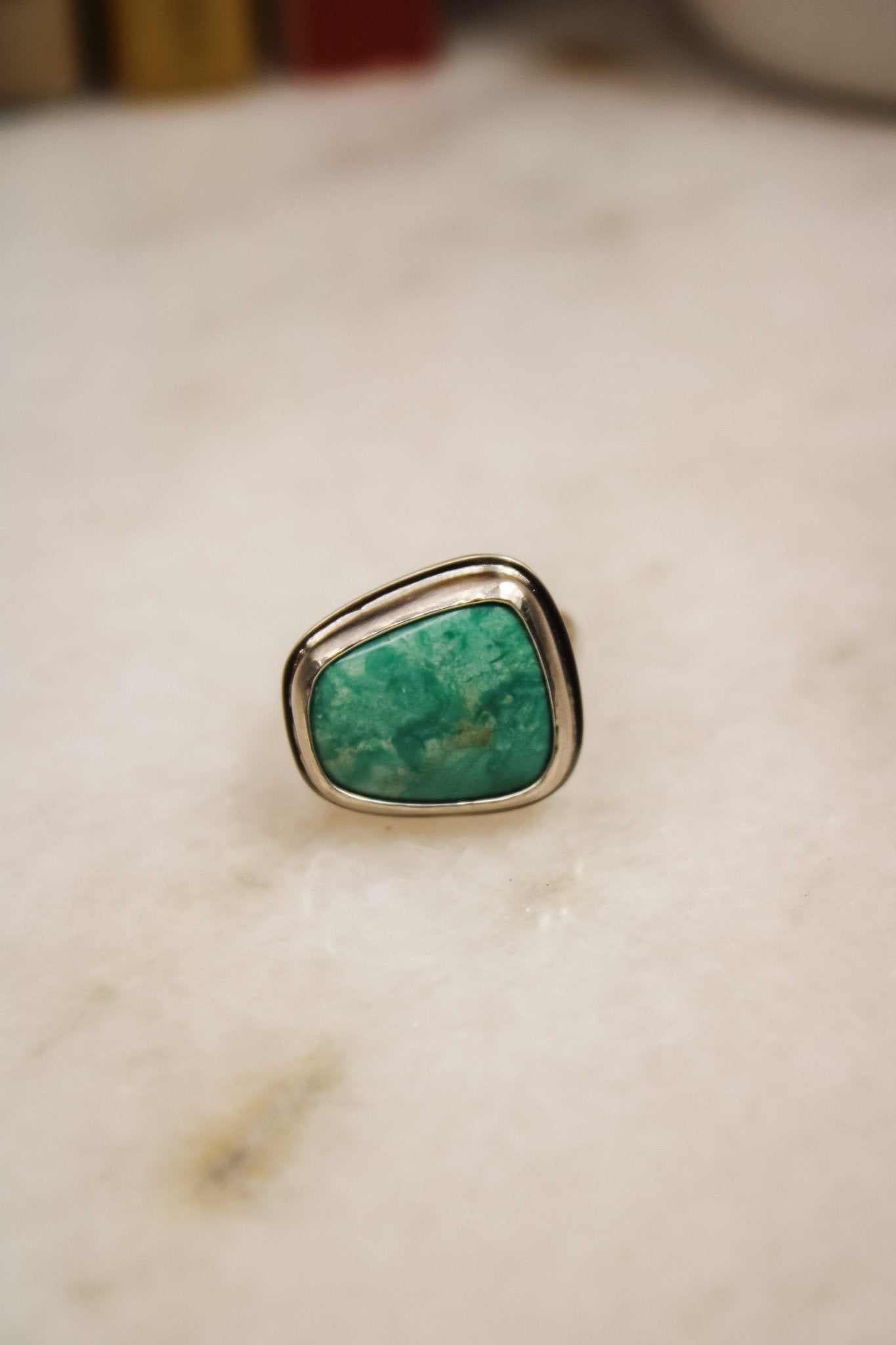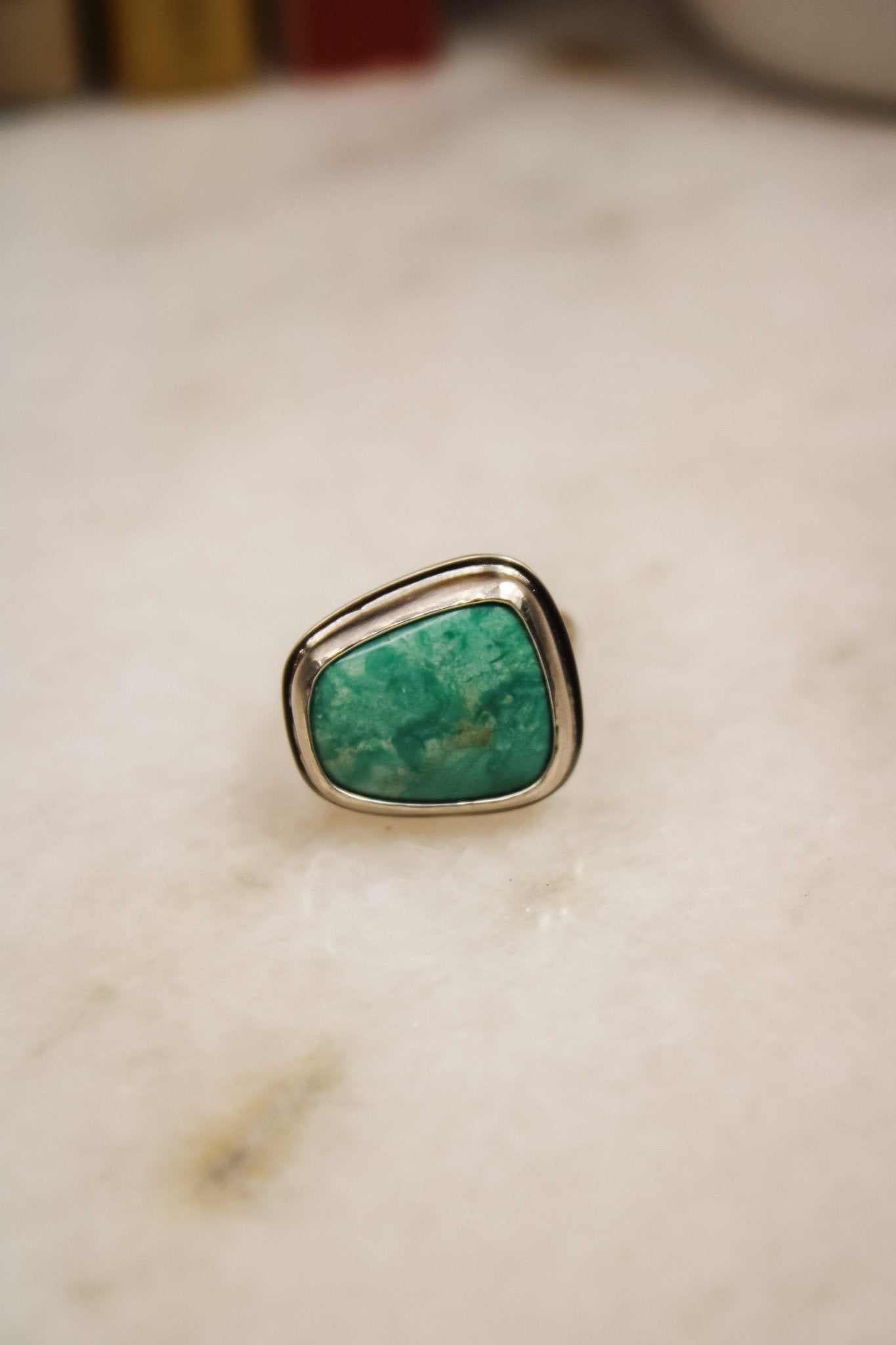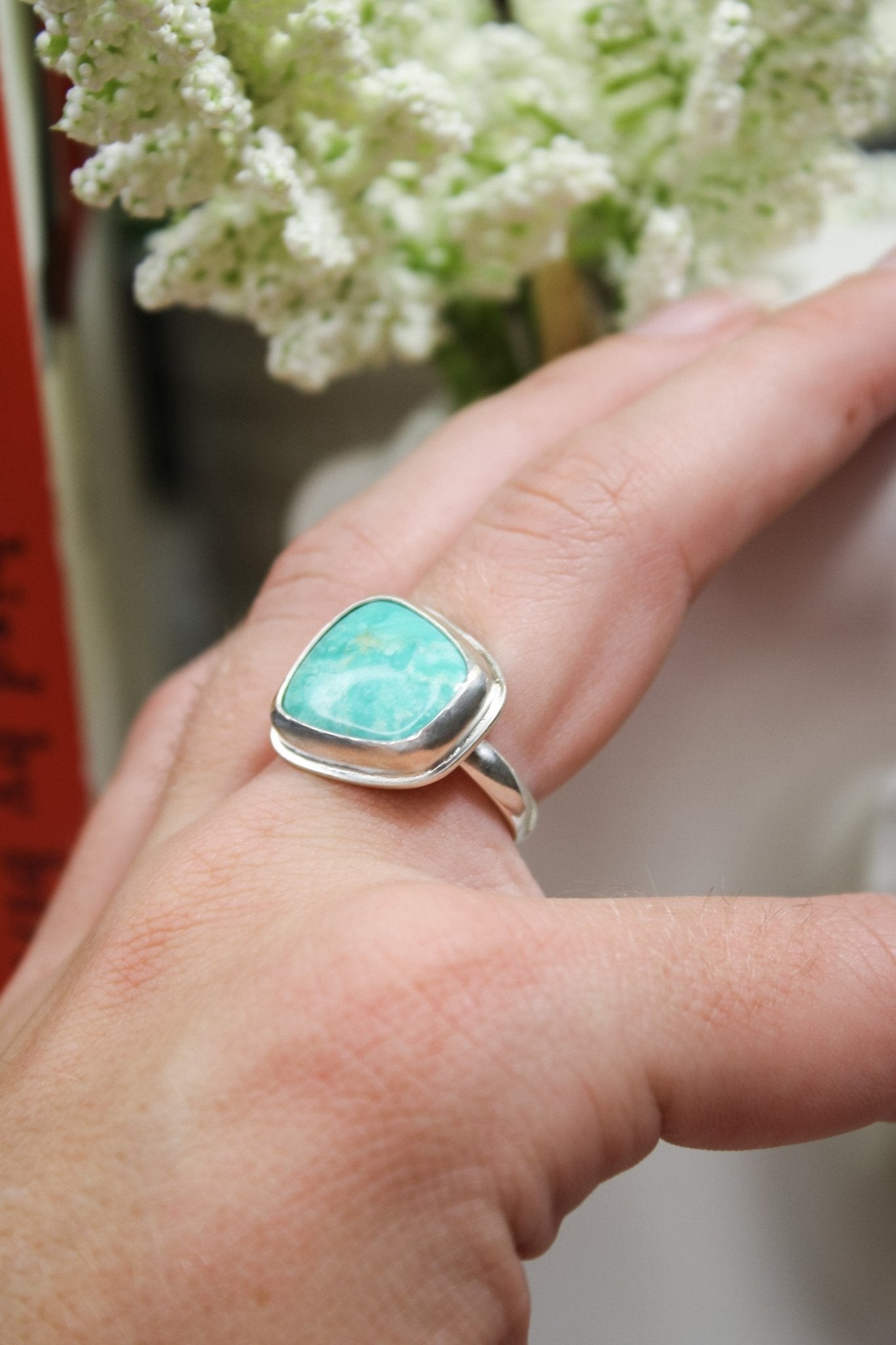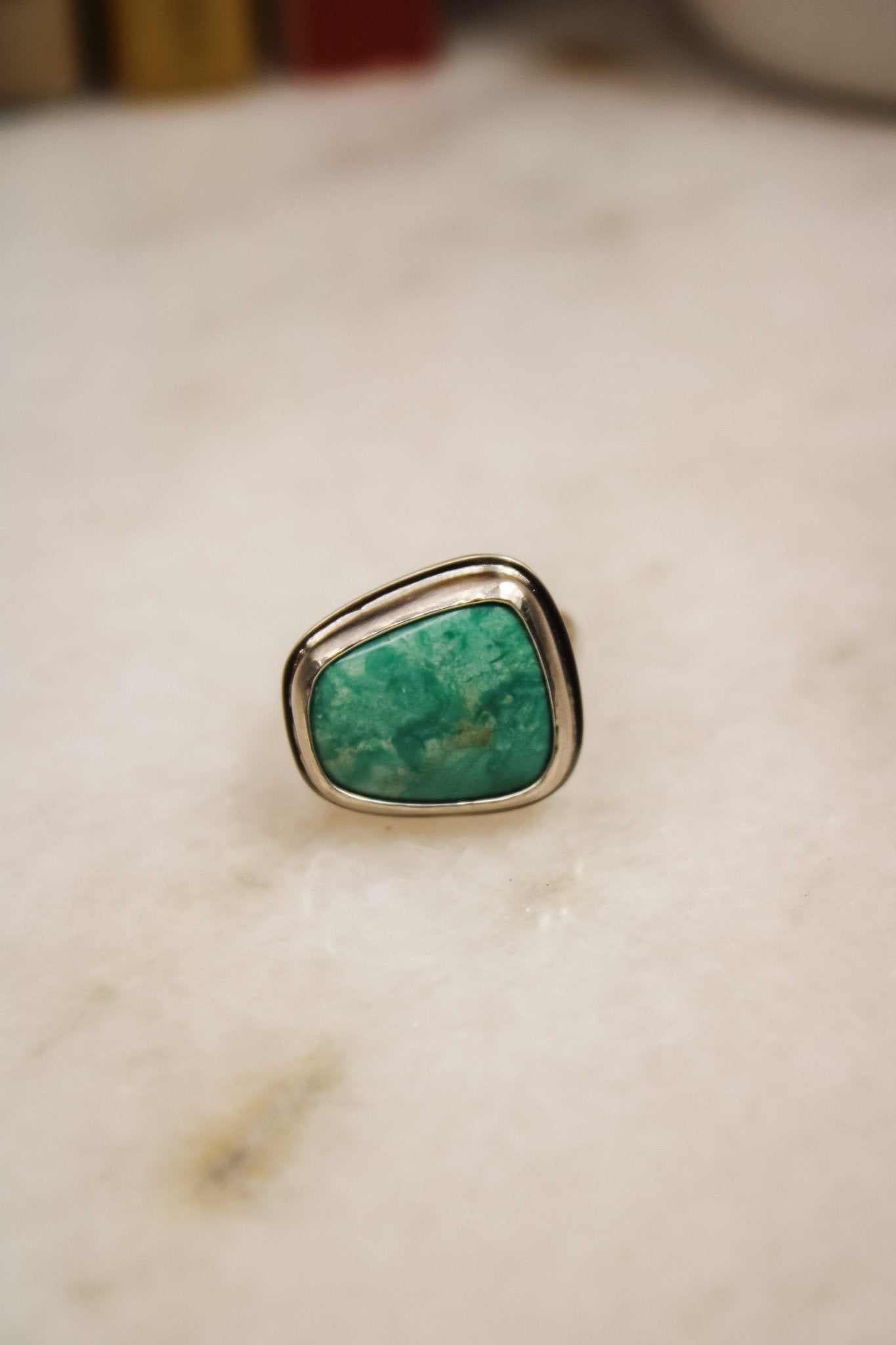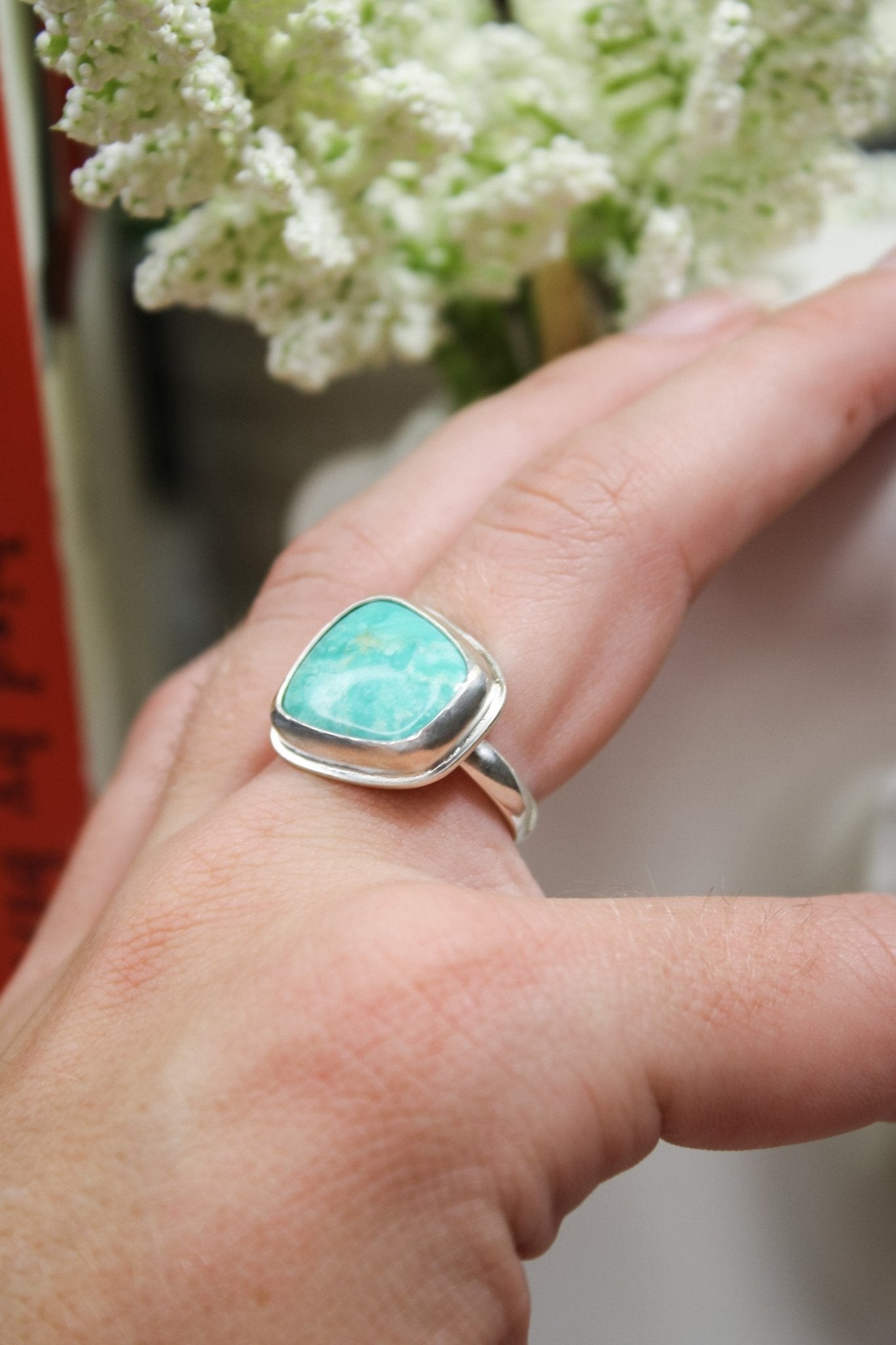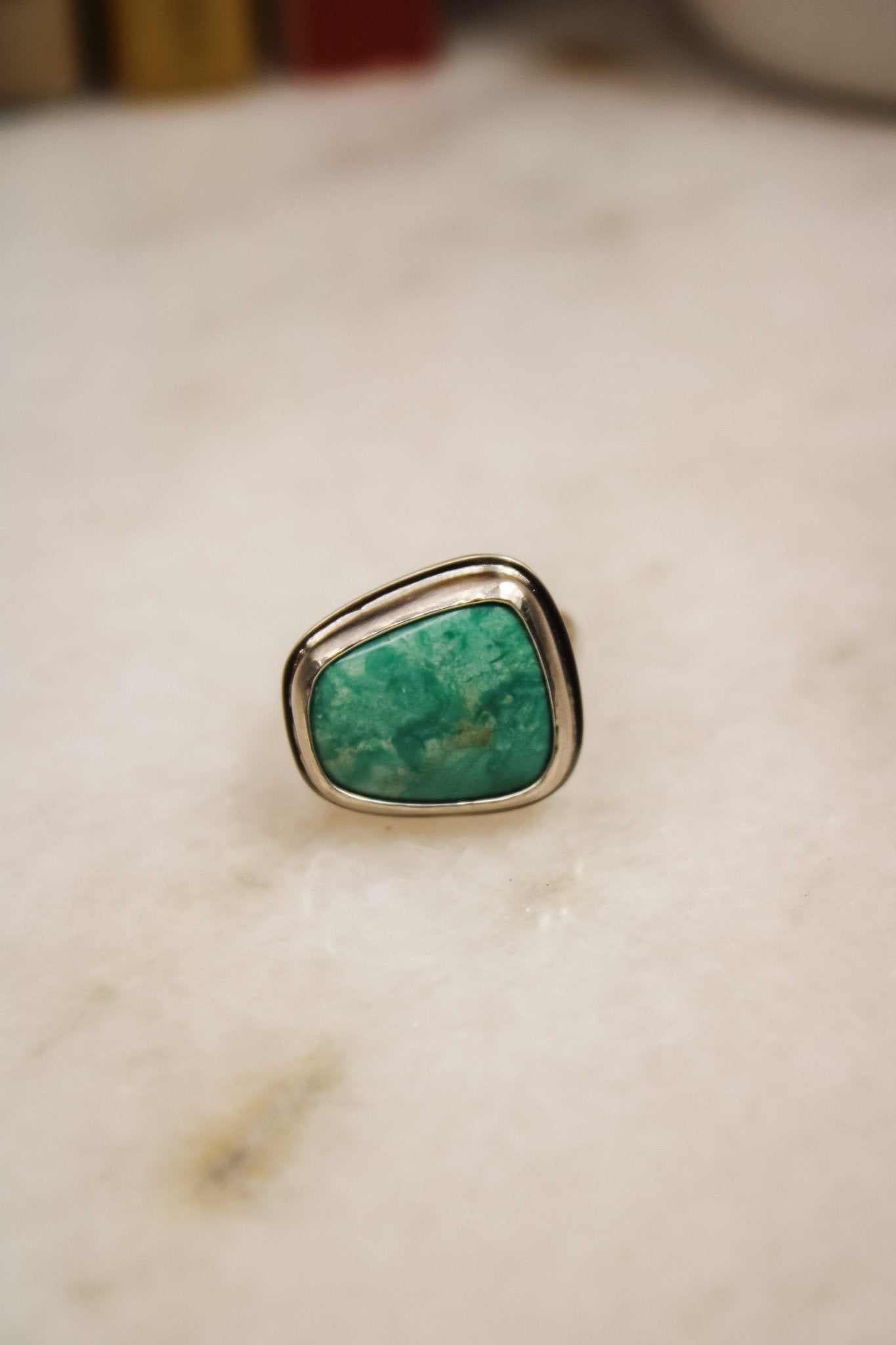 Lake Ring - Mcguinness Turquoise
The Lake Ring by Carolyn Keys. 
Size 6.75
Free form natural turquoise. The top grade turquoise at the McGuinness mine is a deep bold blue with contrasting angular black matrix. The stone is set in a simple bezel on a thick back plate forming a stepped relief.
One of a kind and stamped on the back with maker's mark. All stones are natural and cut free-form to maximize the material.

Materials: turquoise, sterling silver