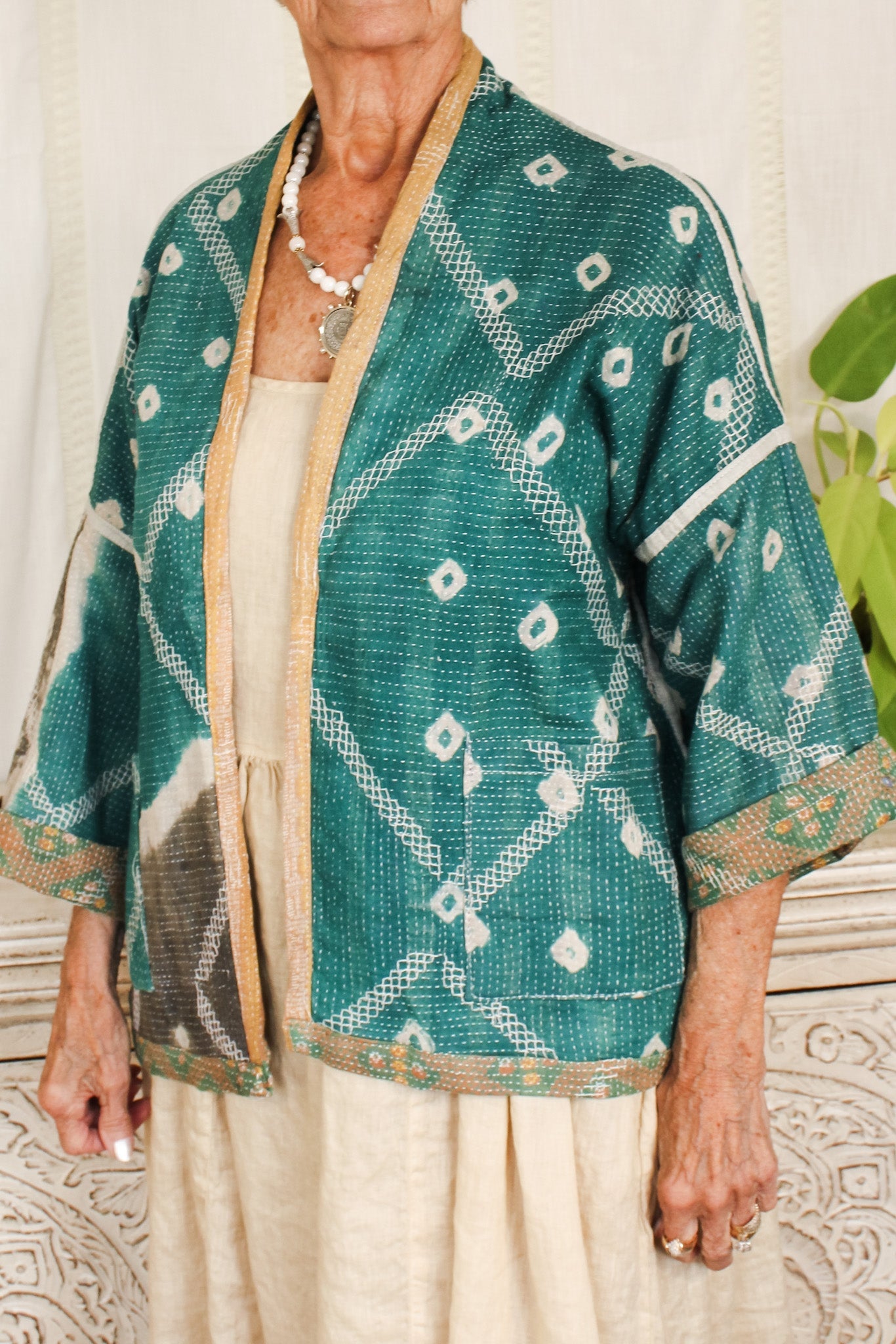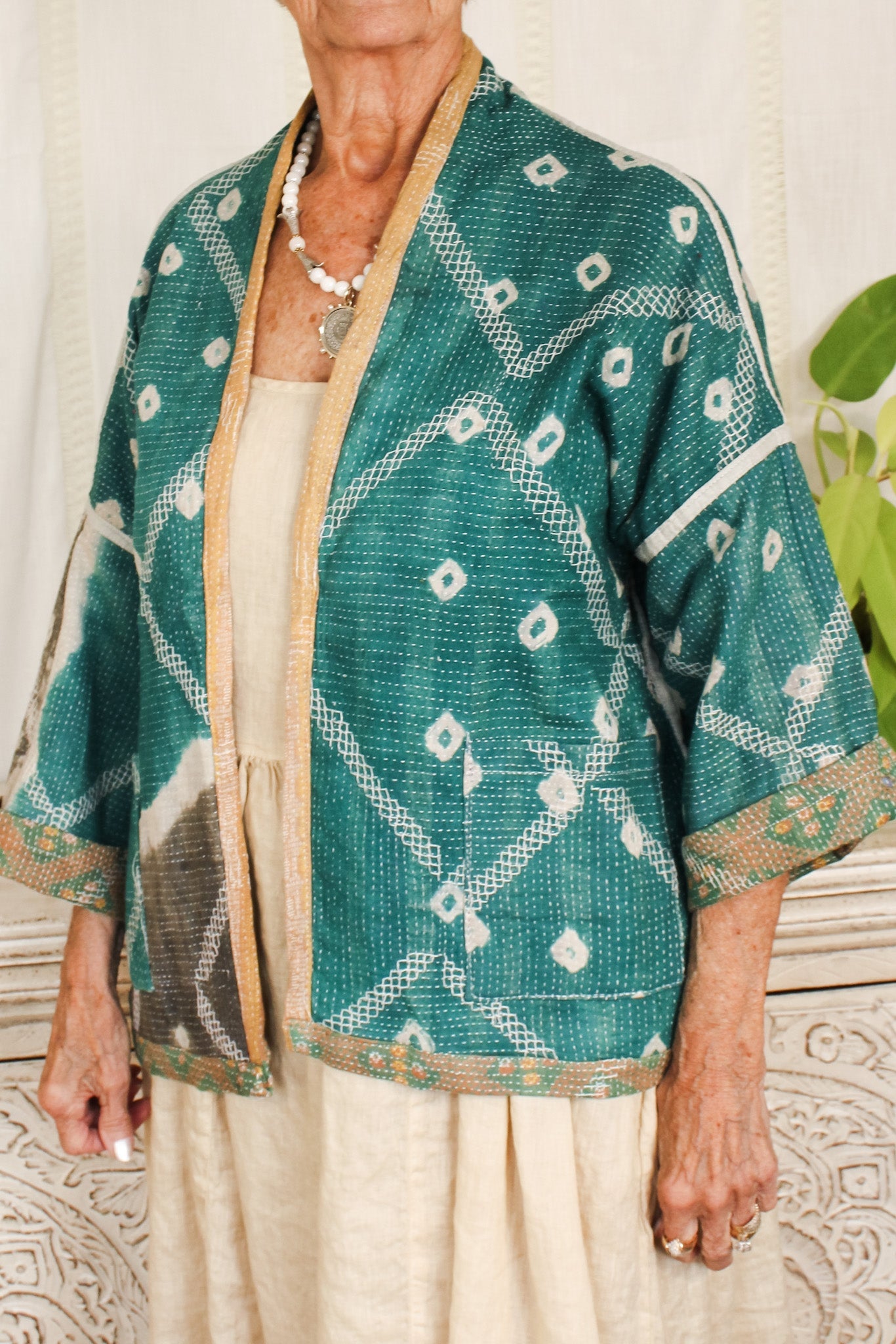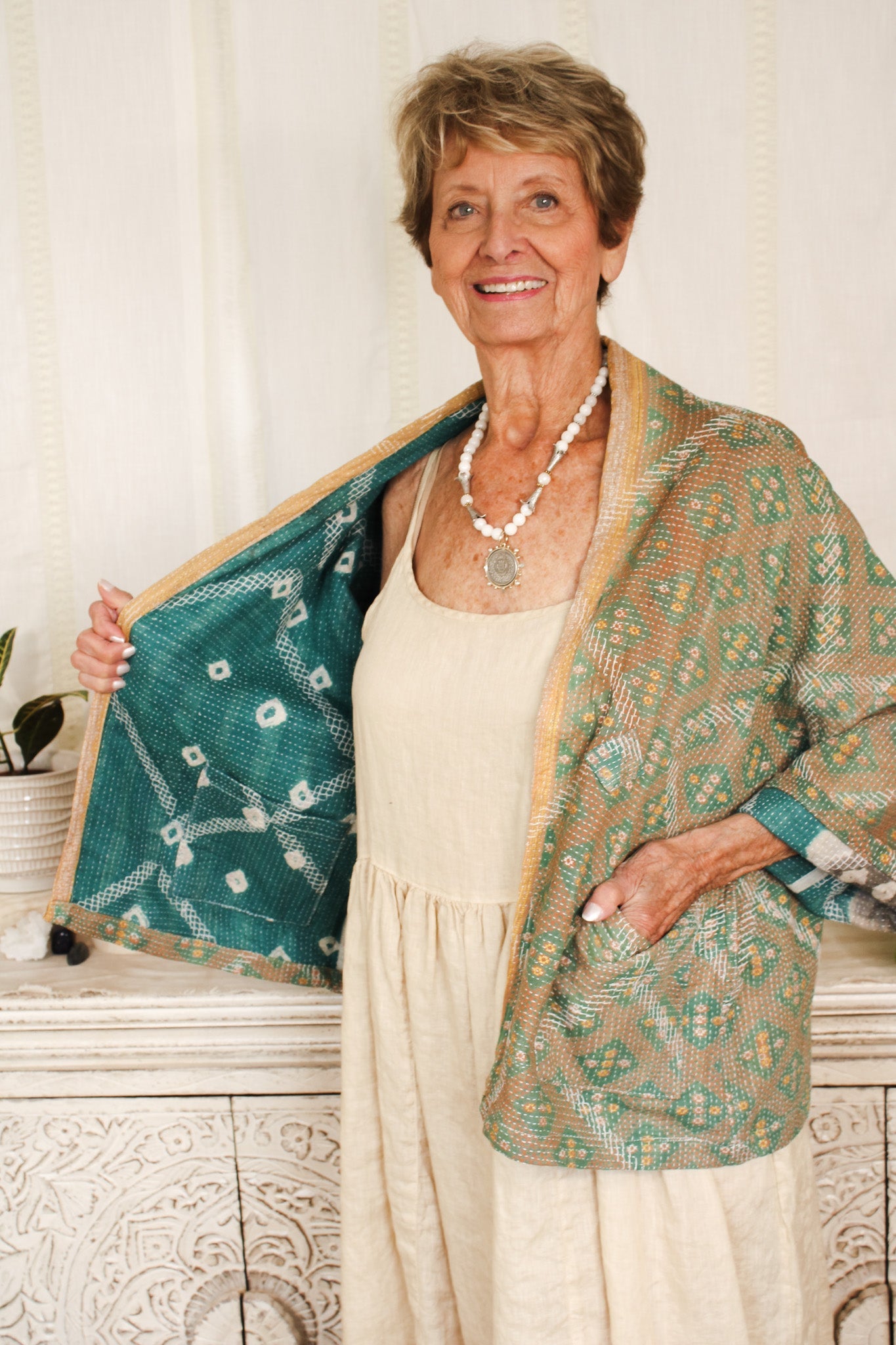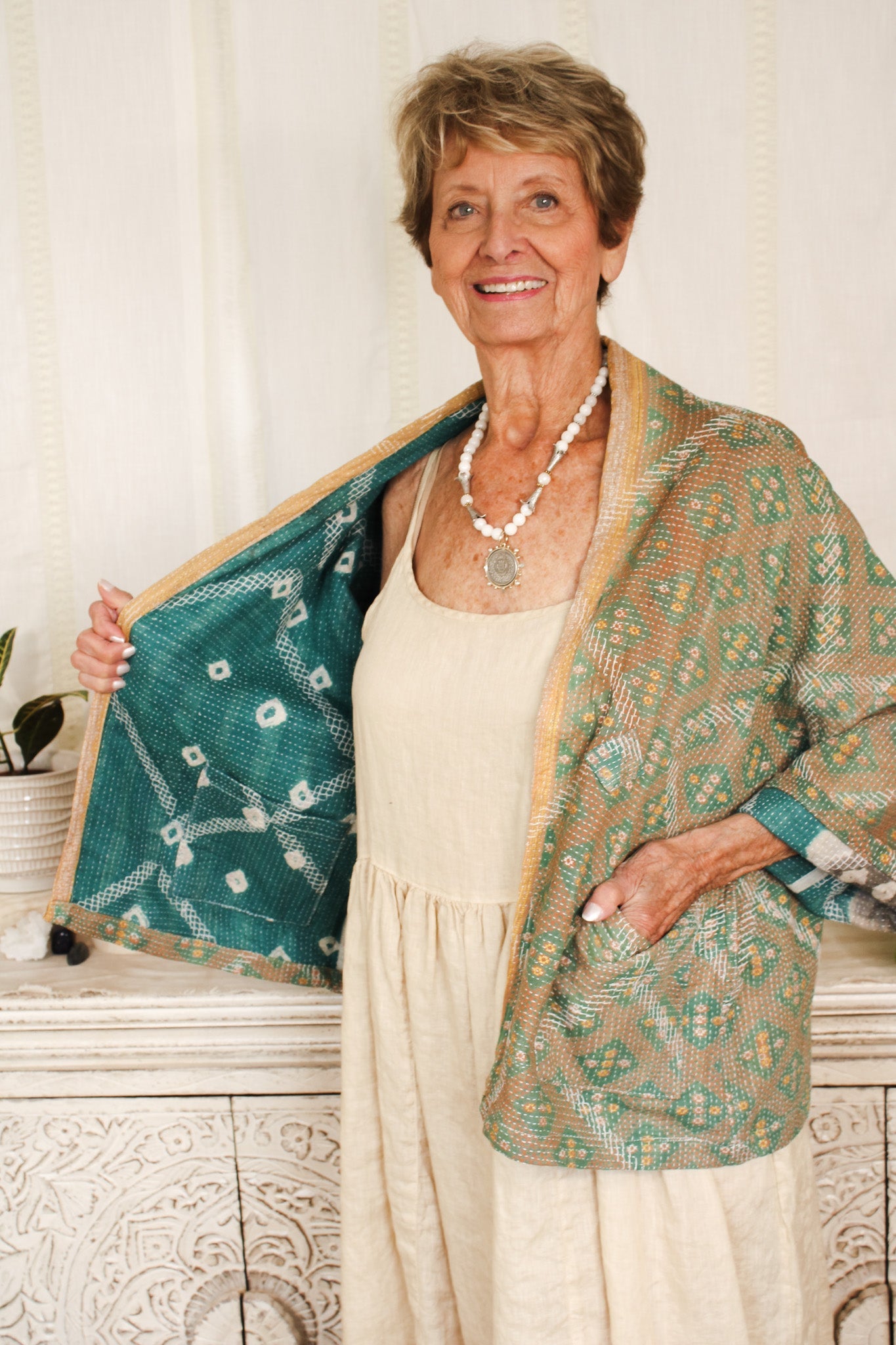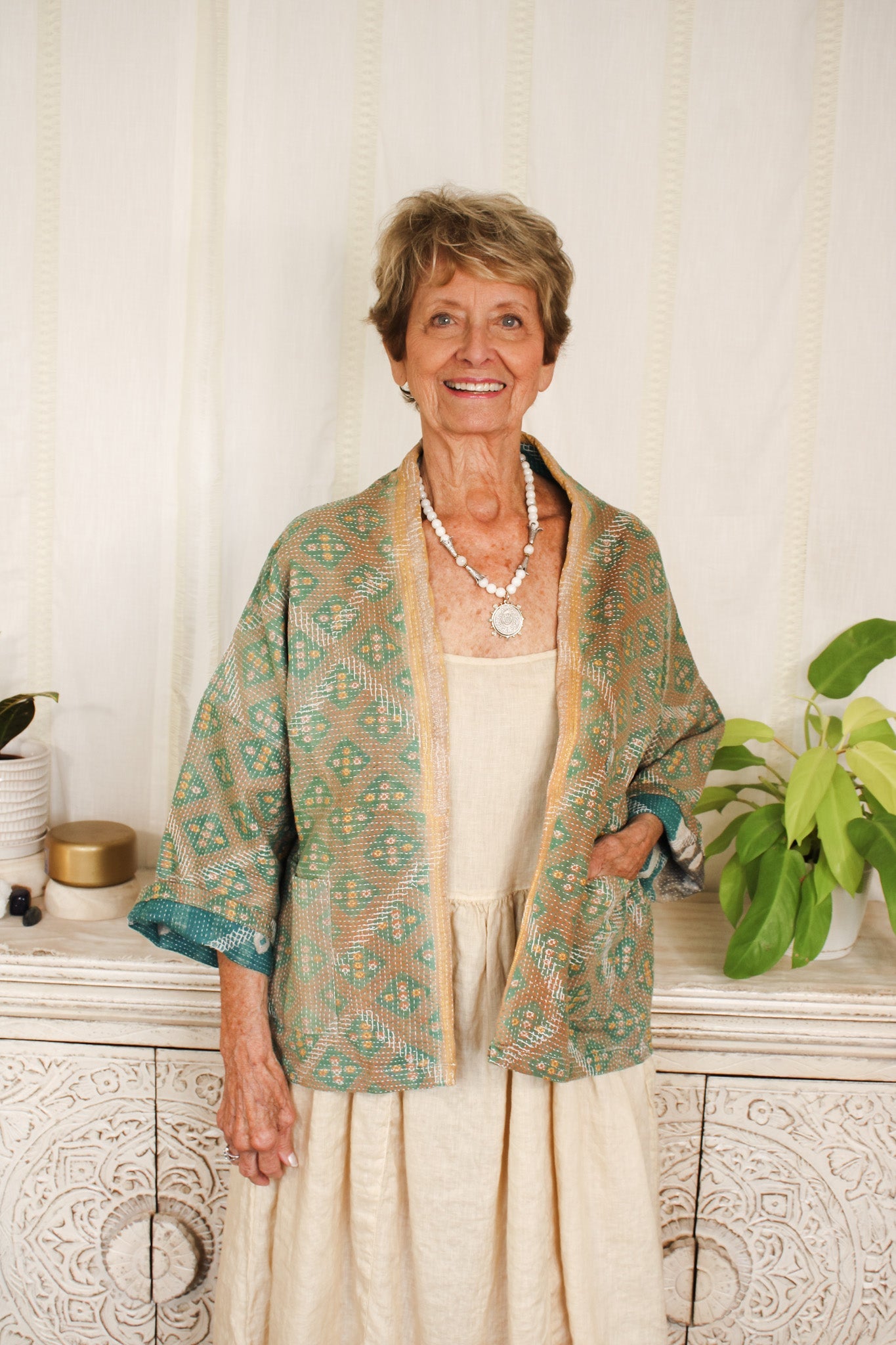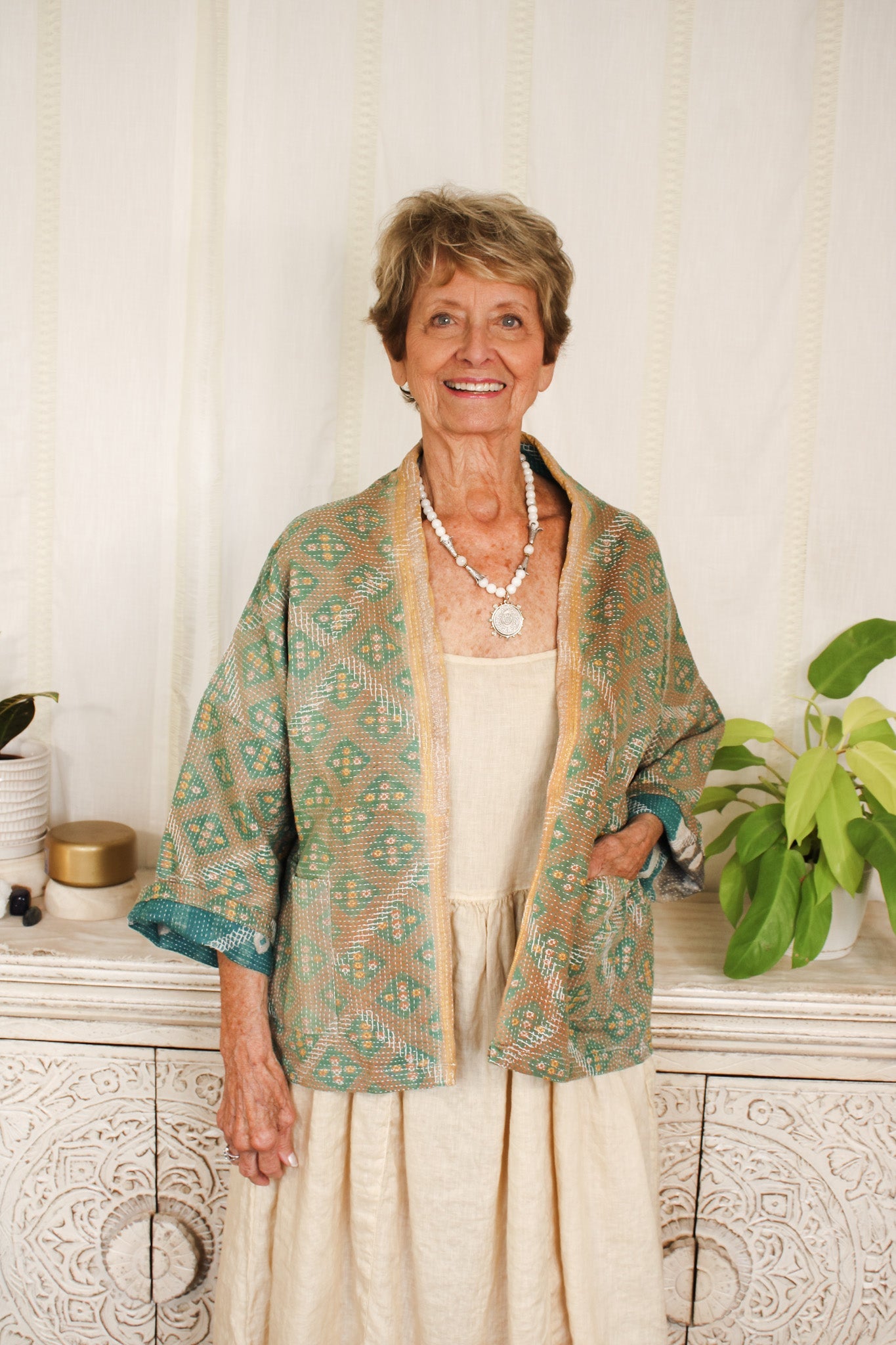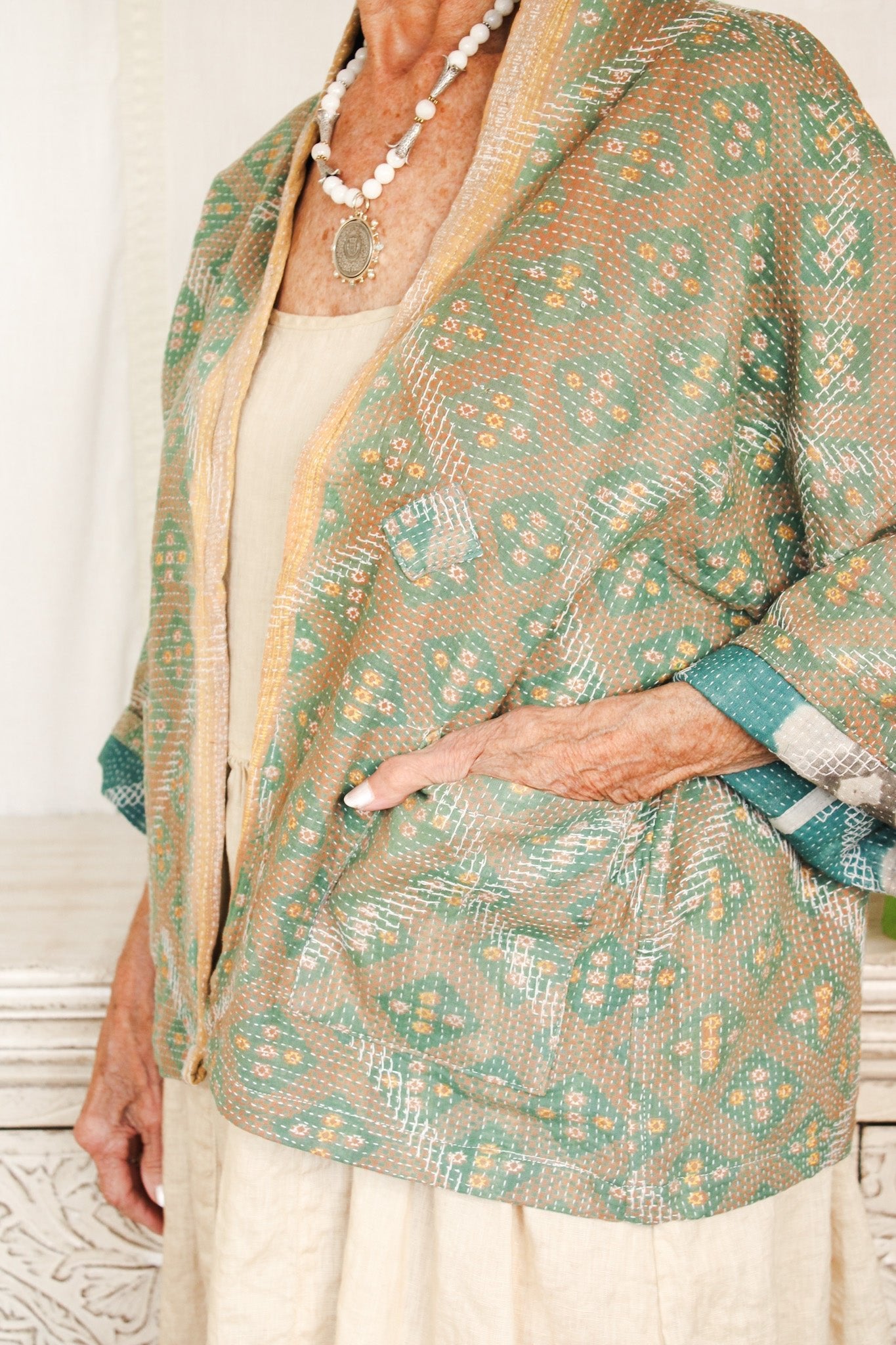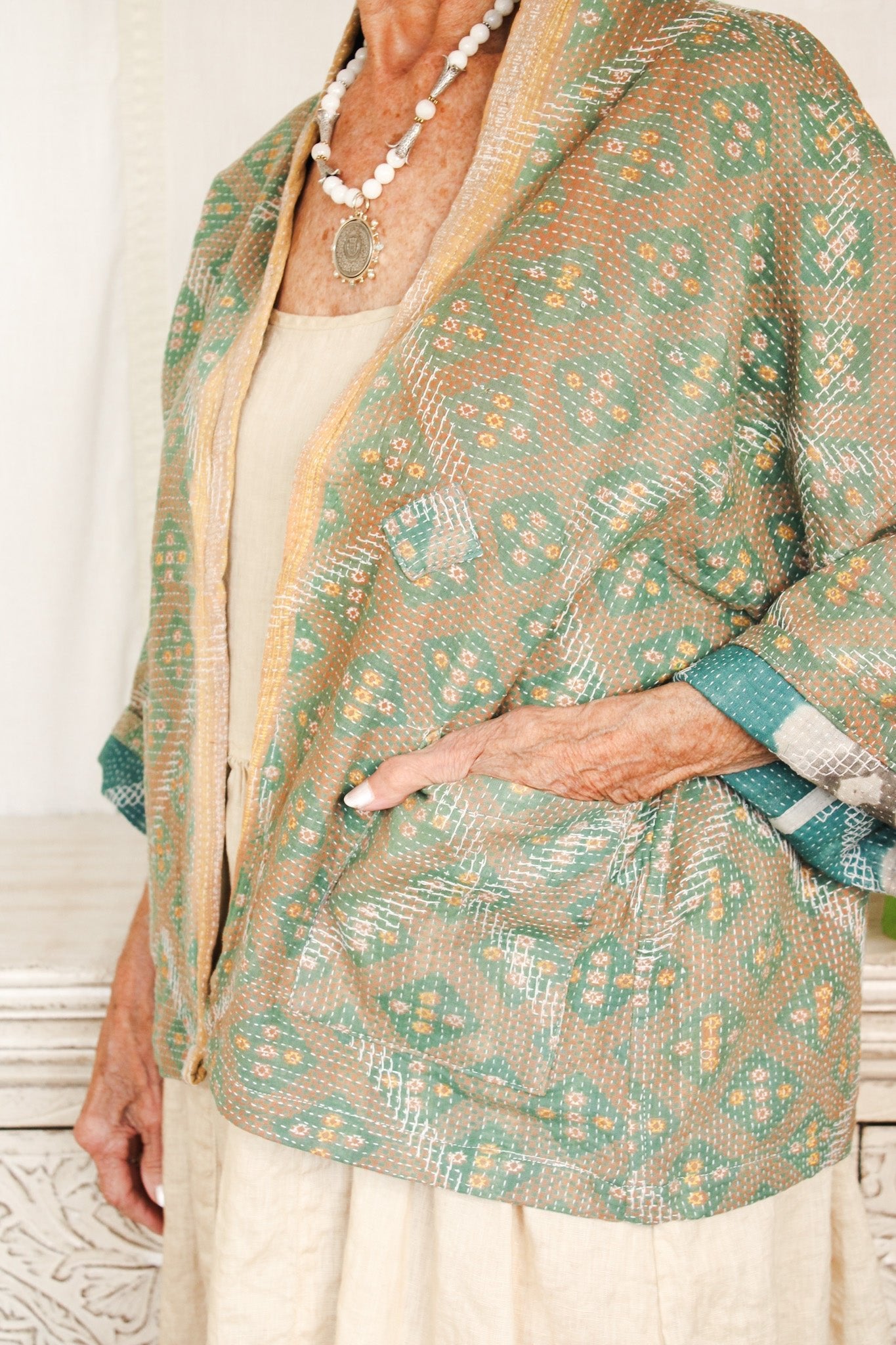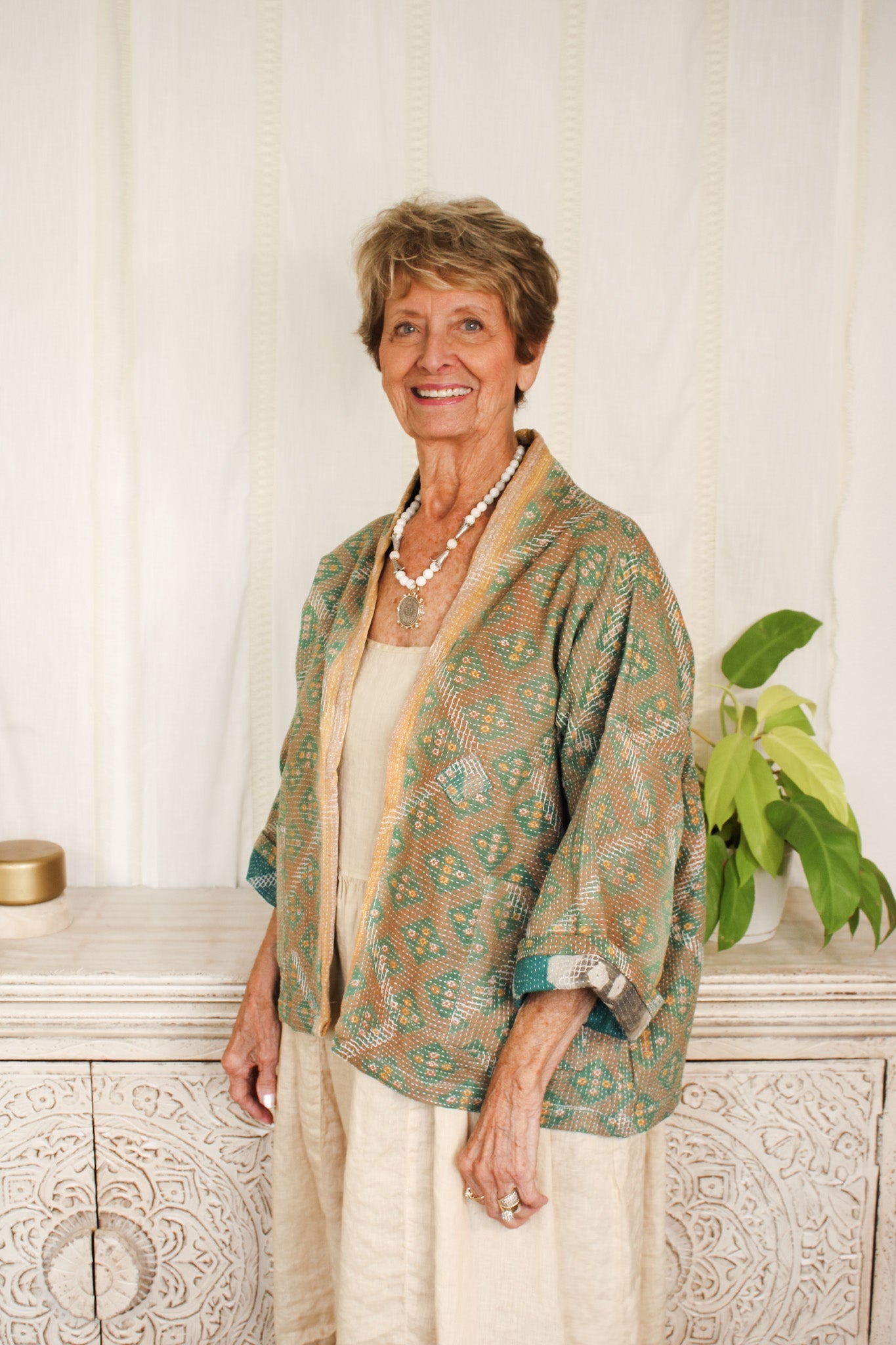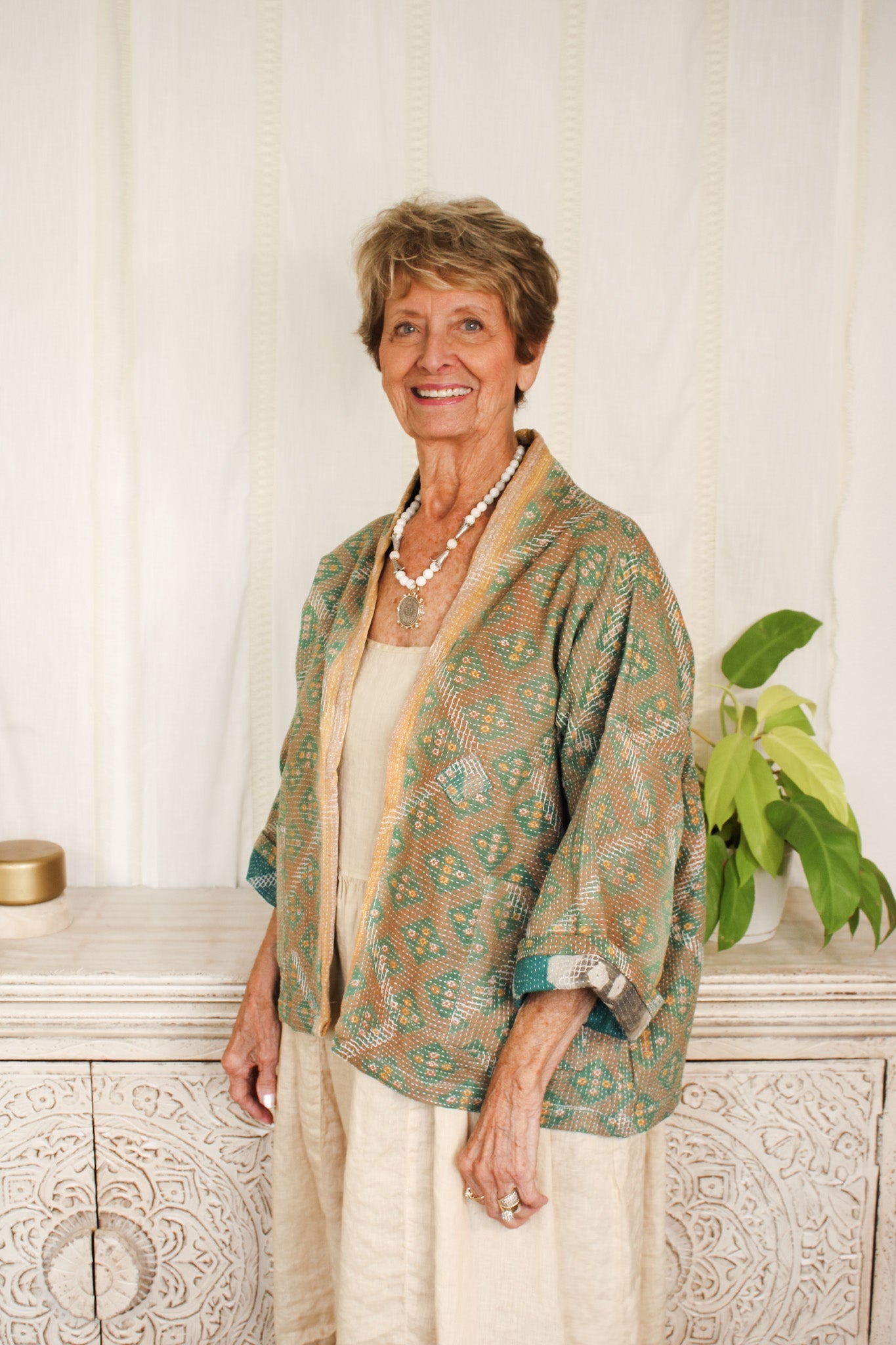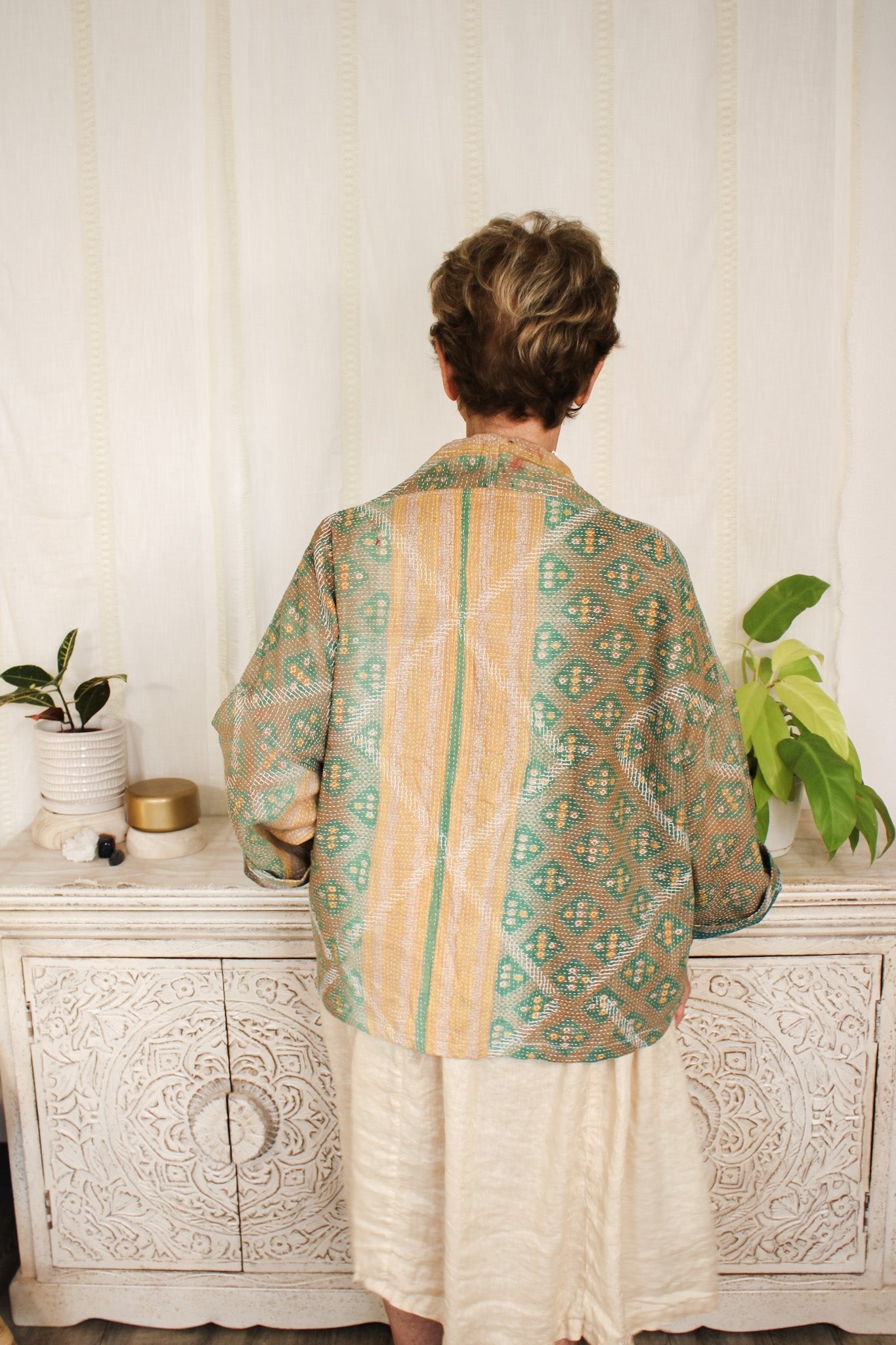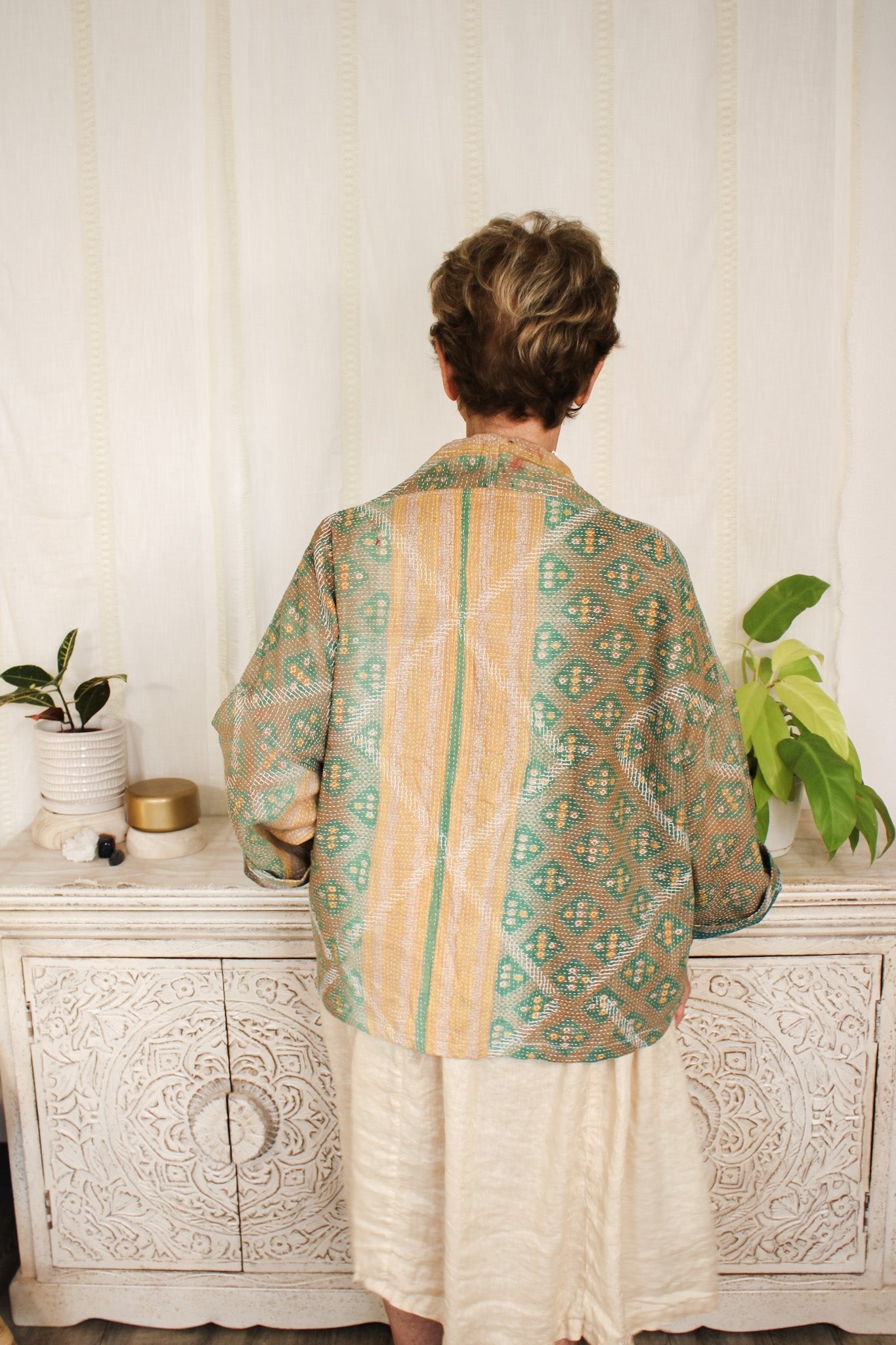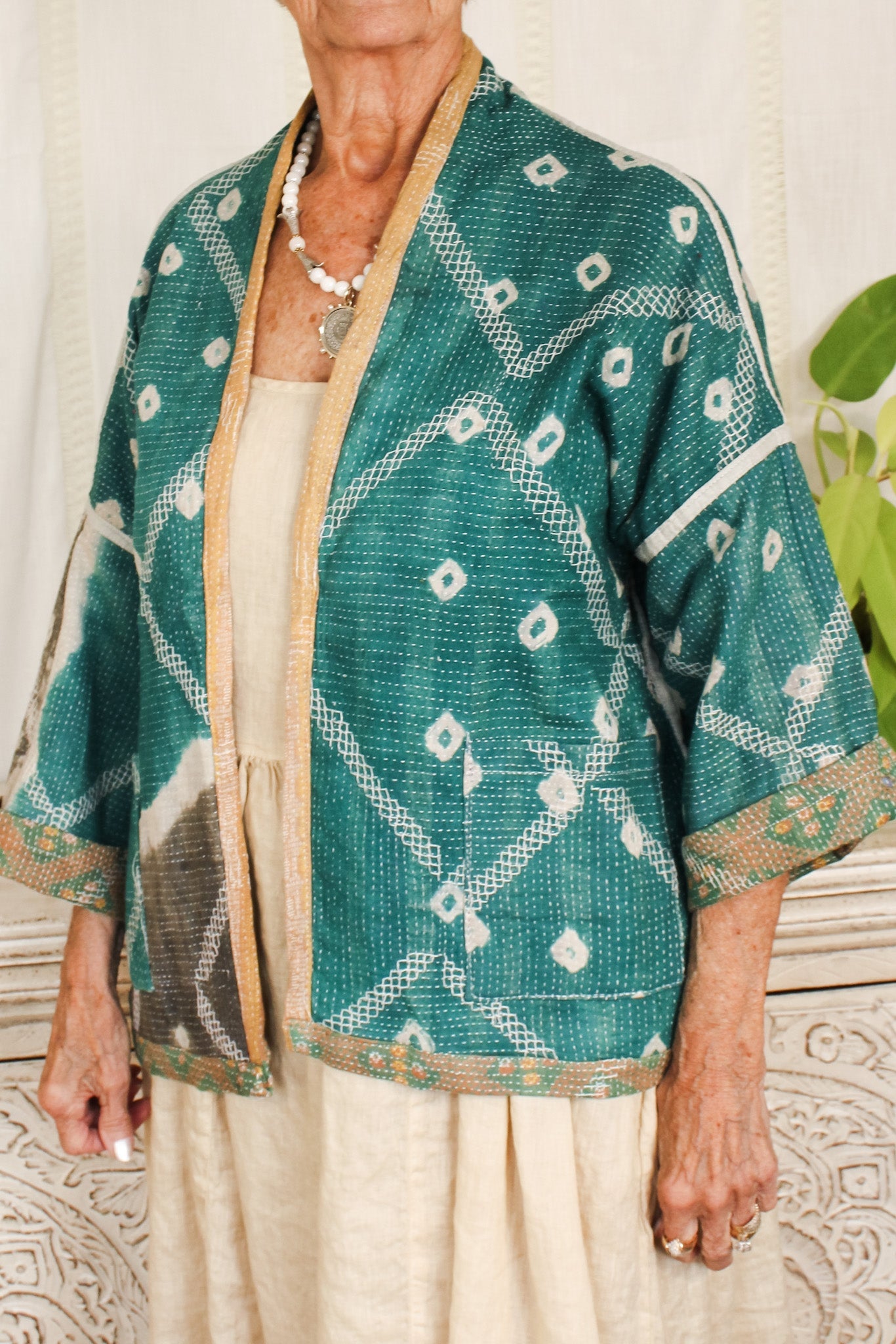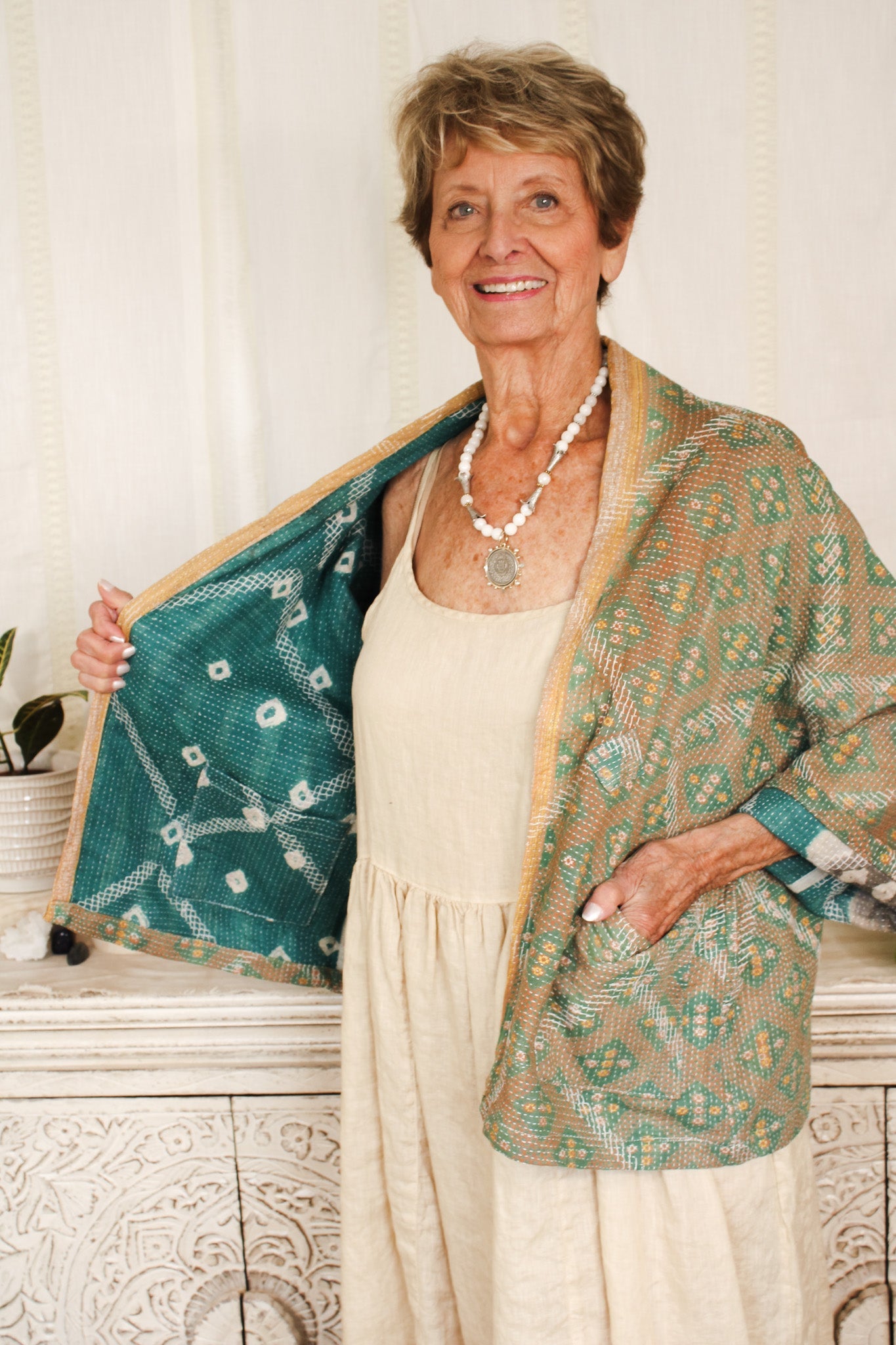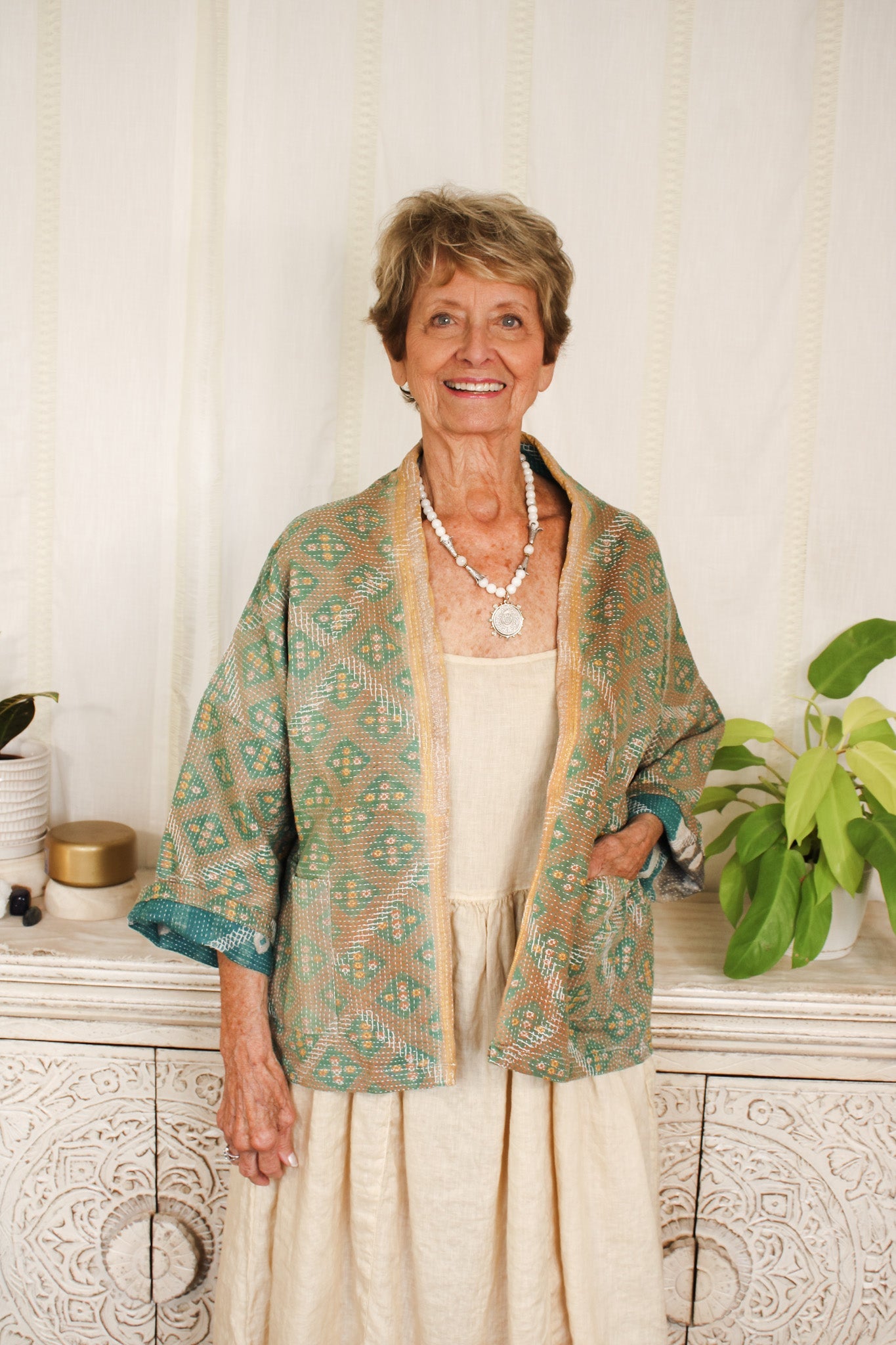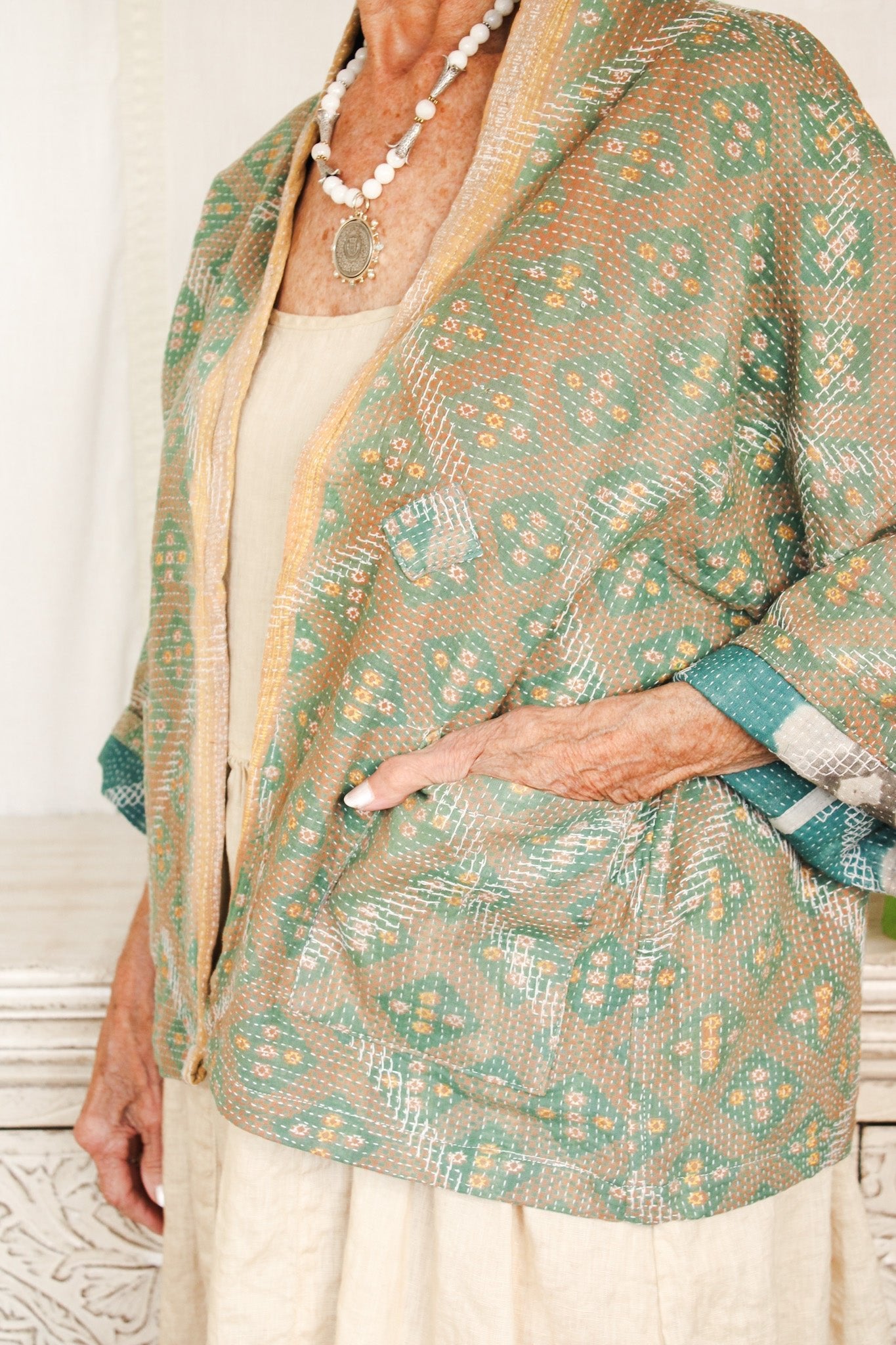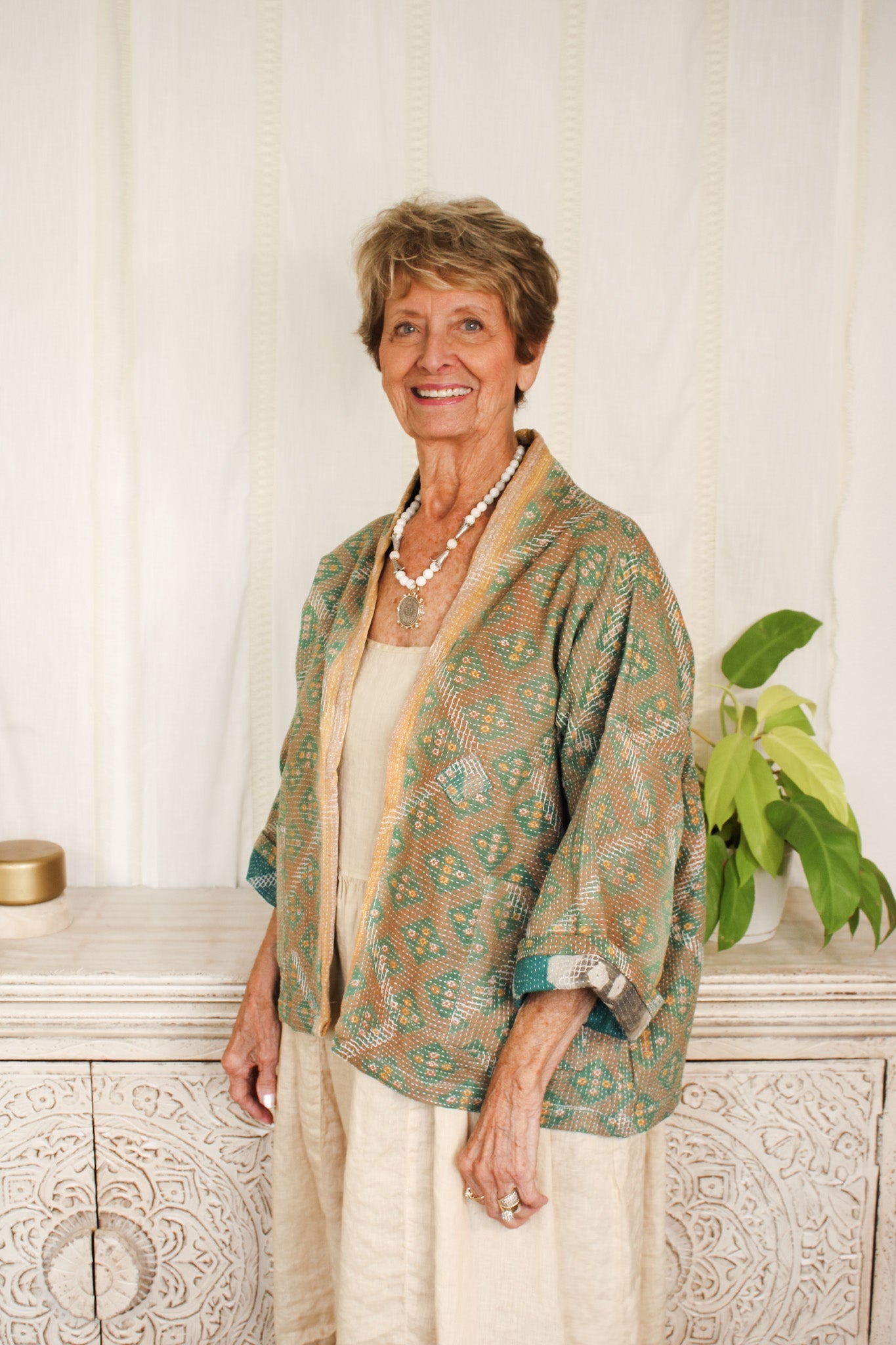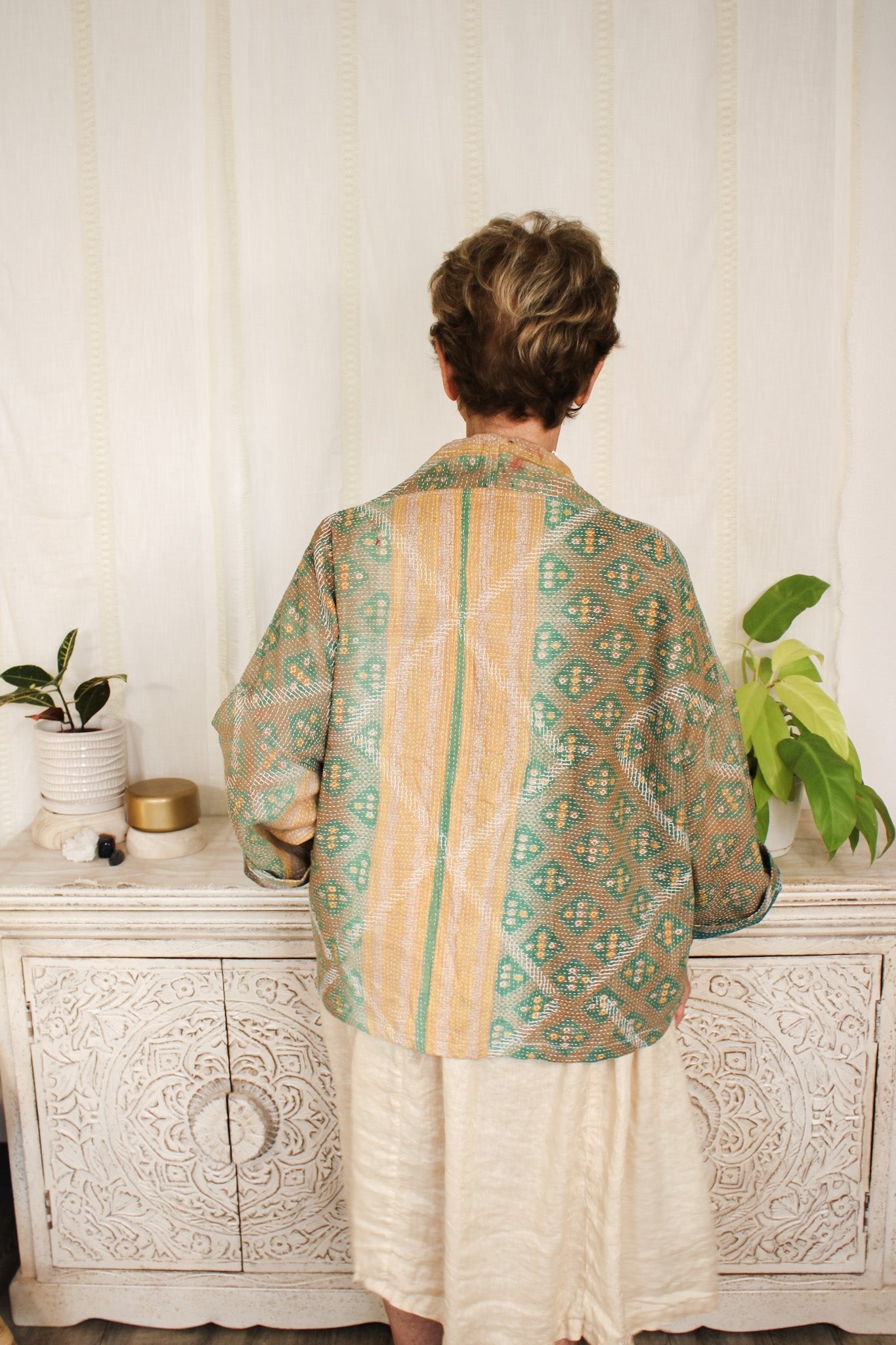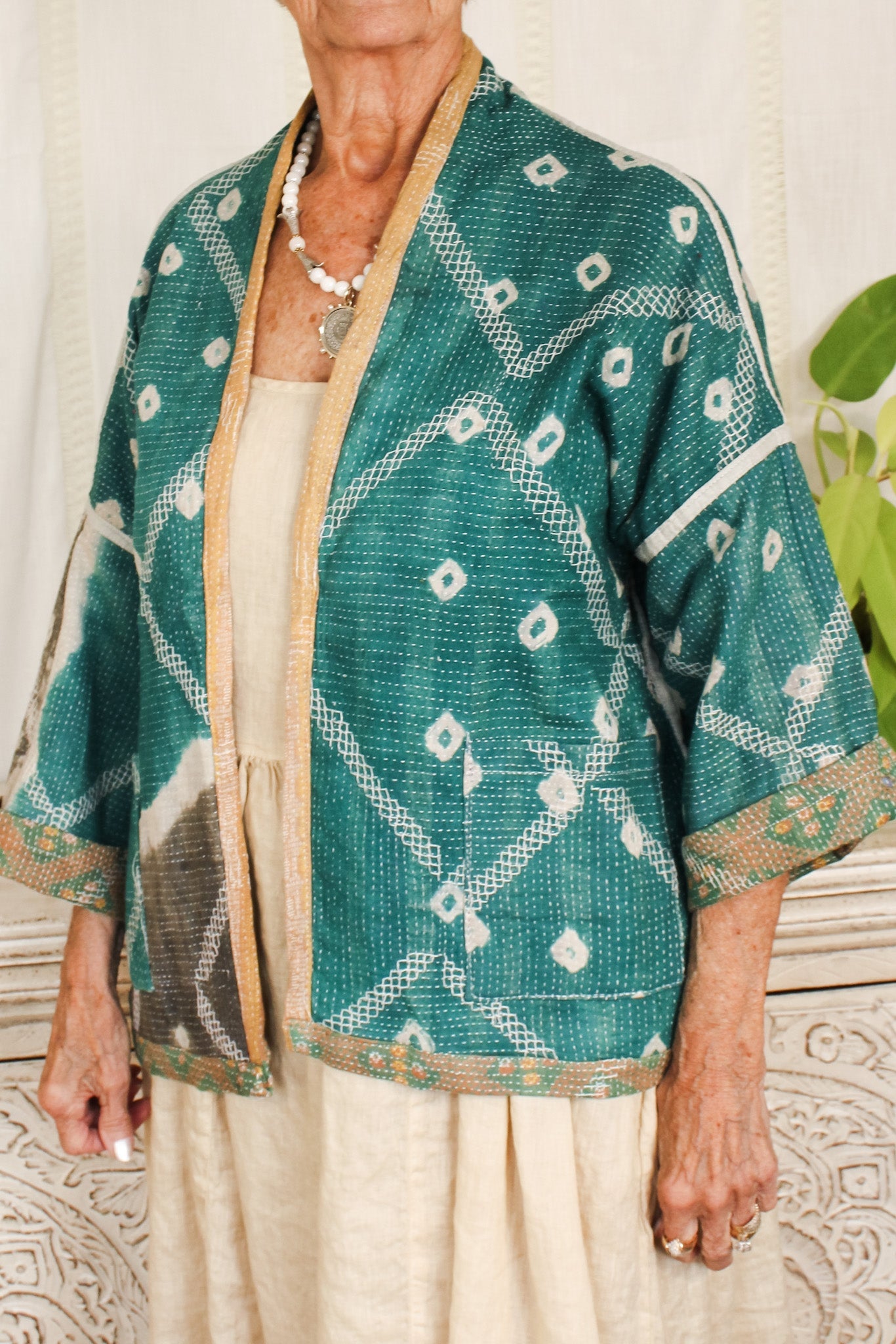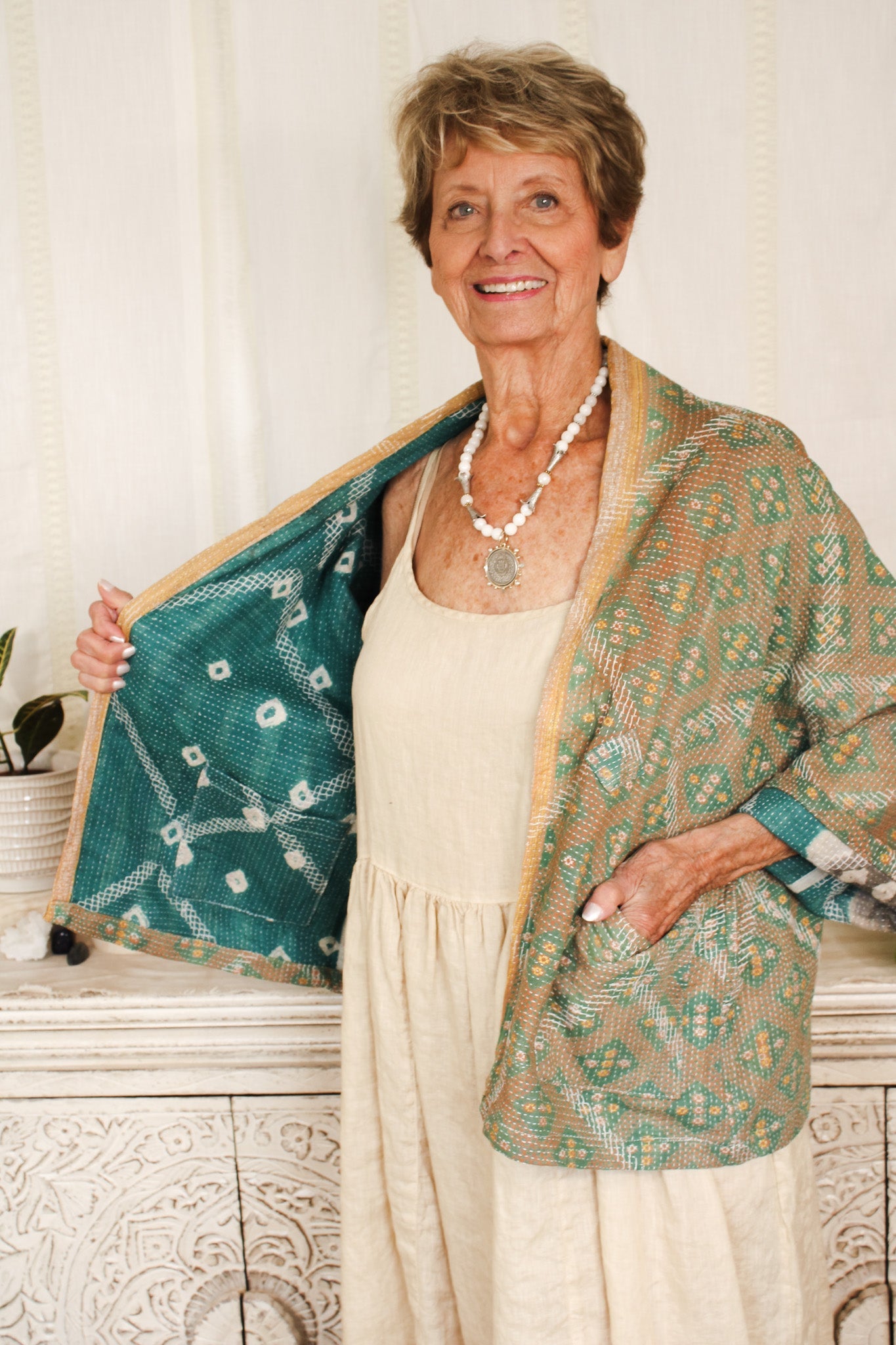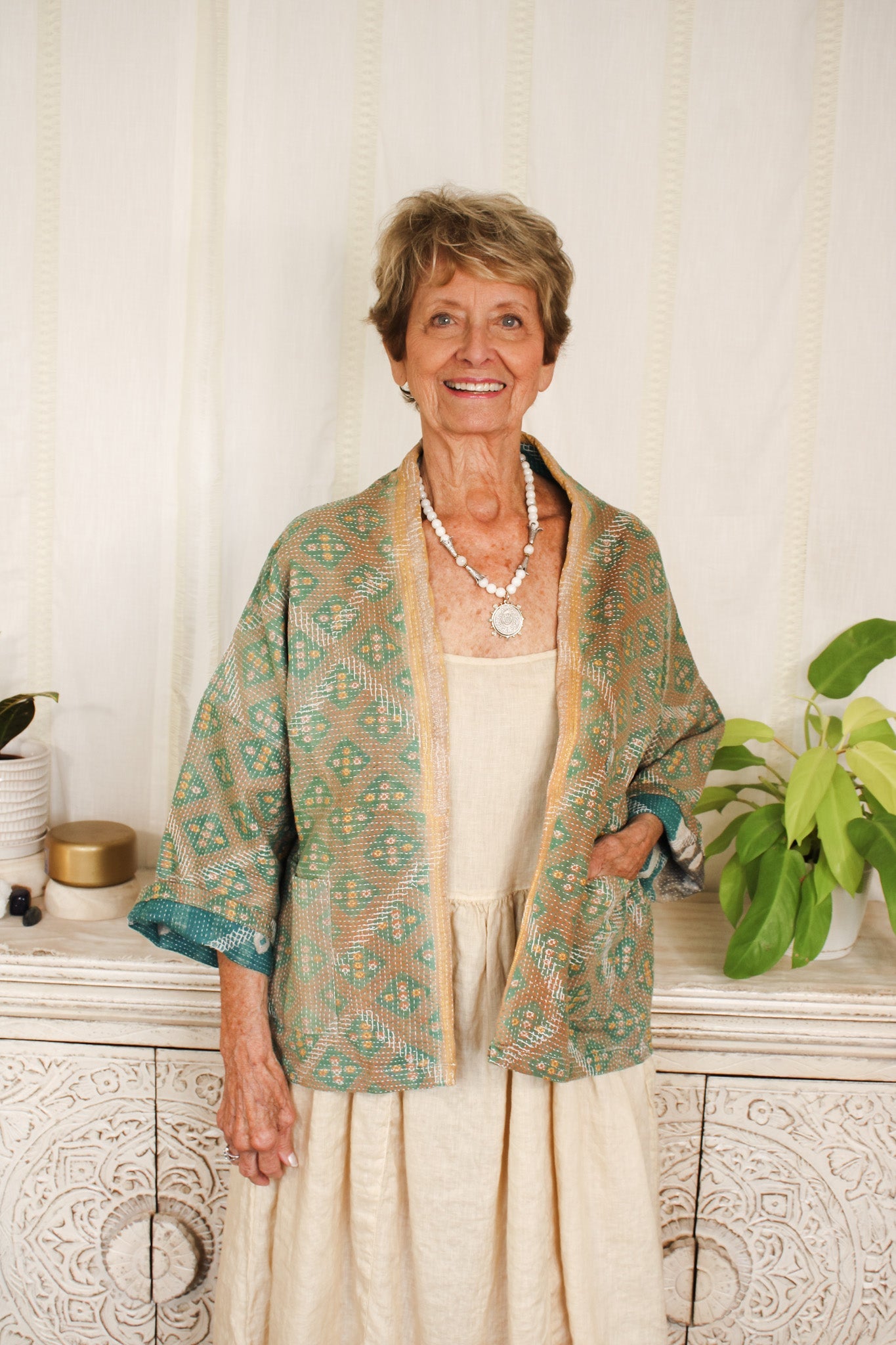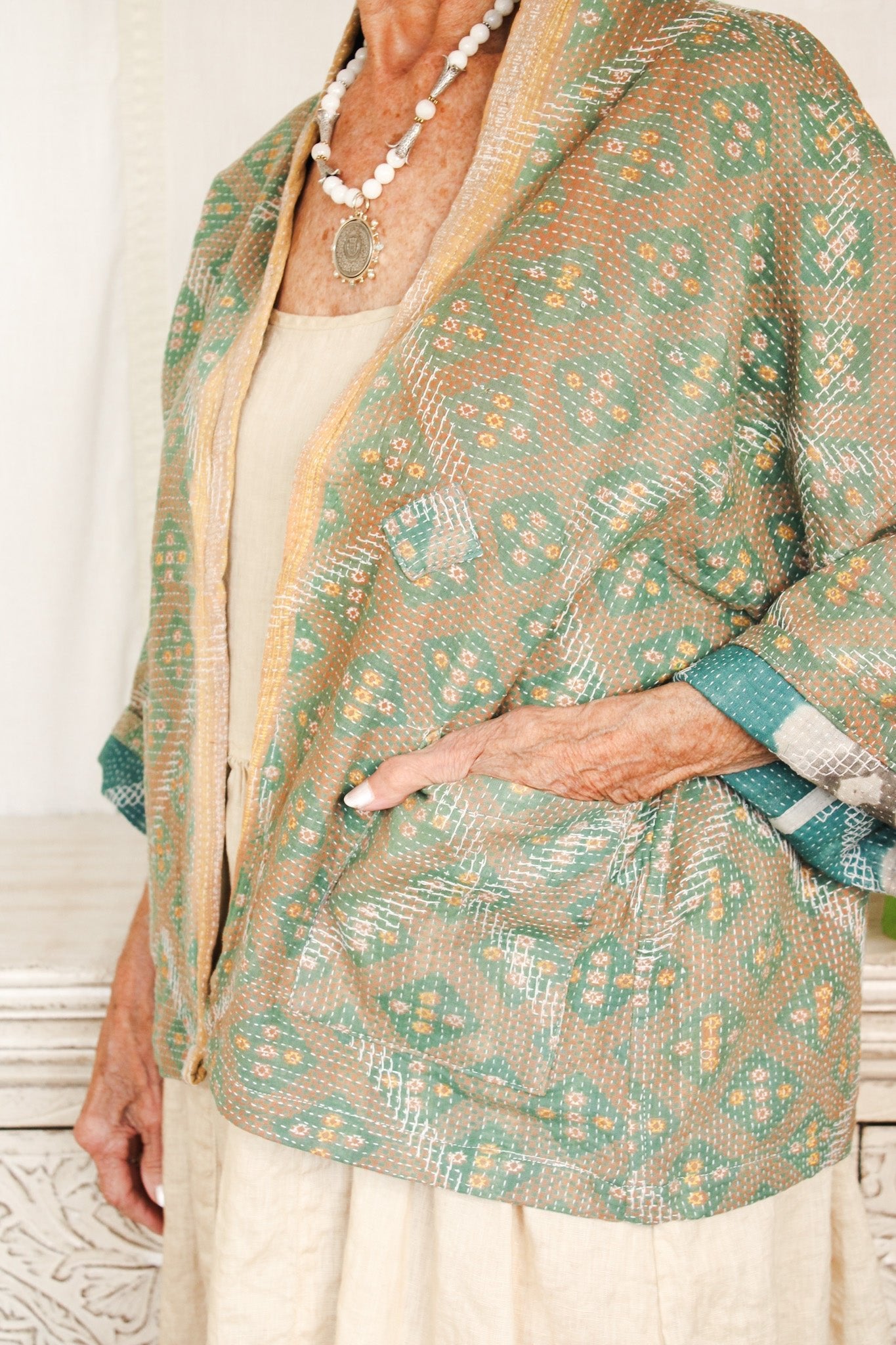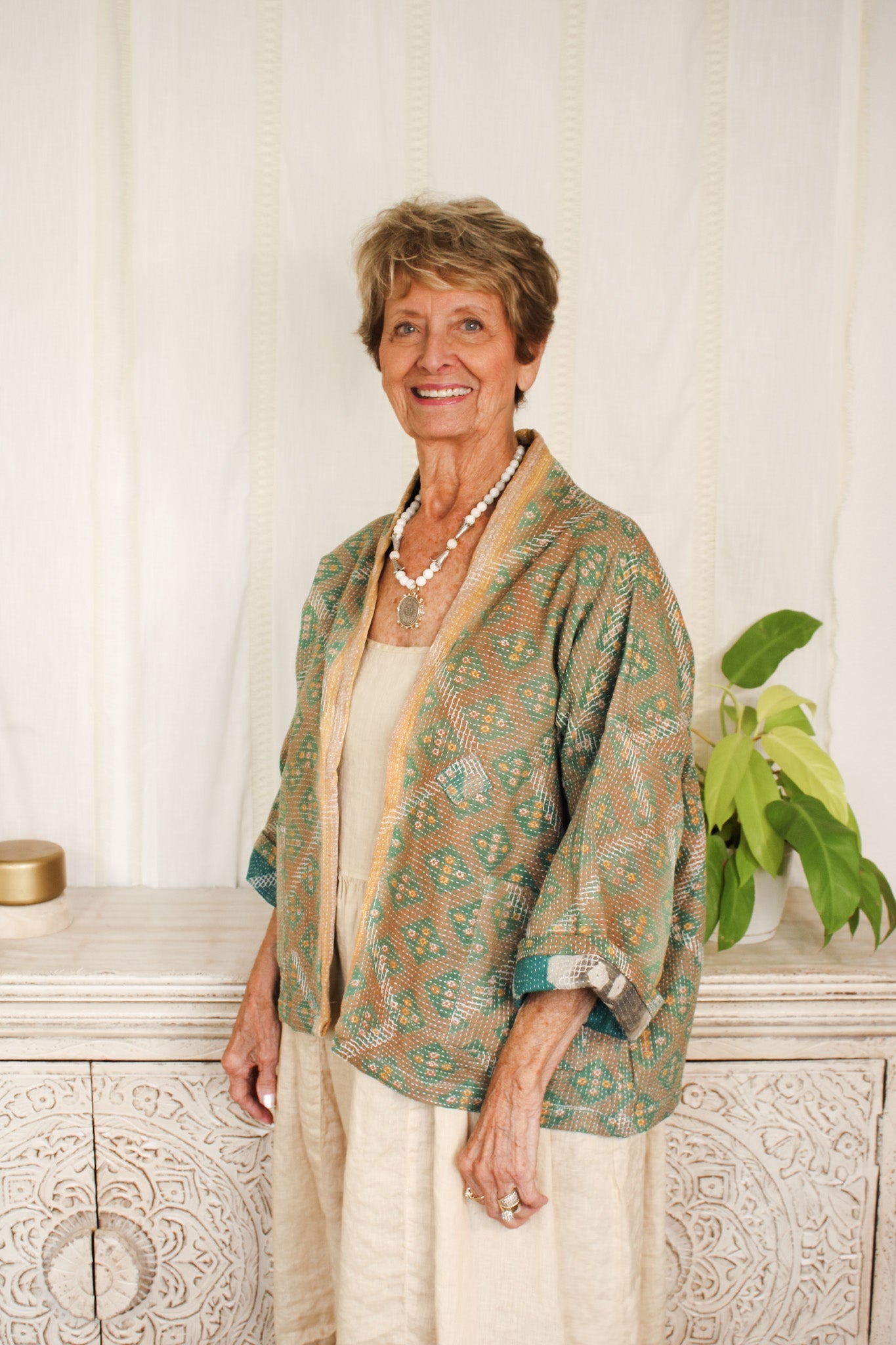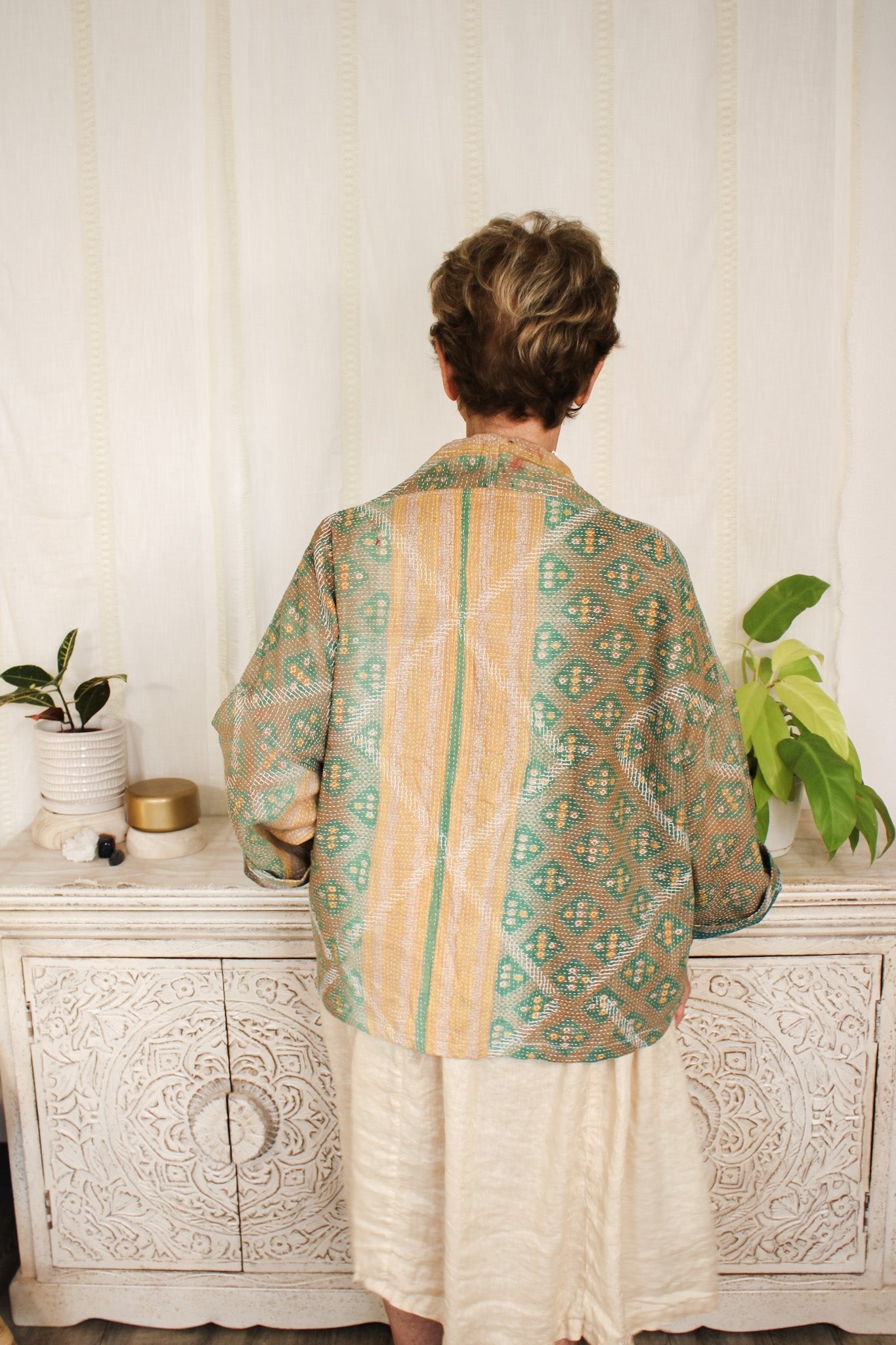 Kantha Cotton Jacket #4
The sweetest jacket made of repurposed Kantha materials. Take your outfit to the next level with unique, one of a kind prints. You can feel good knowing you are giving this textile another life when you wear this jacket!
Details: One of a kind, reversible, mid forearm sleeve length, double sided pockets, versatile, ethical+ sustainable!
Sizing details:
Made with love in India