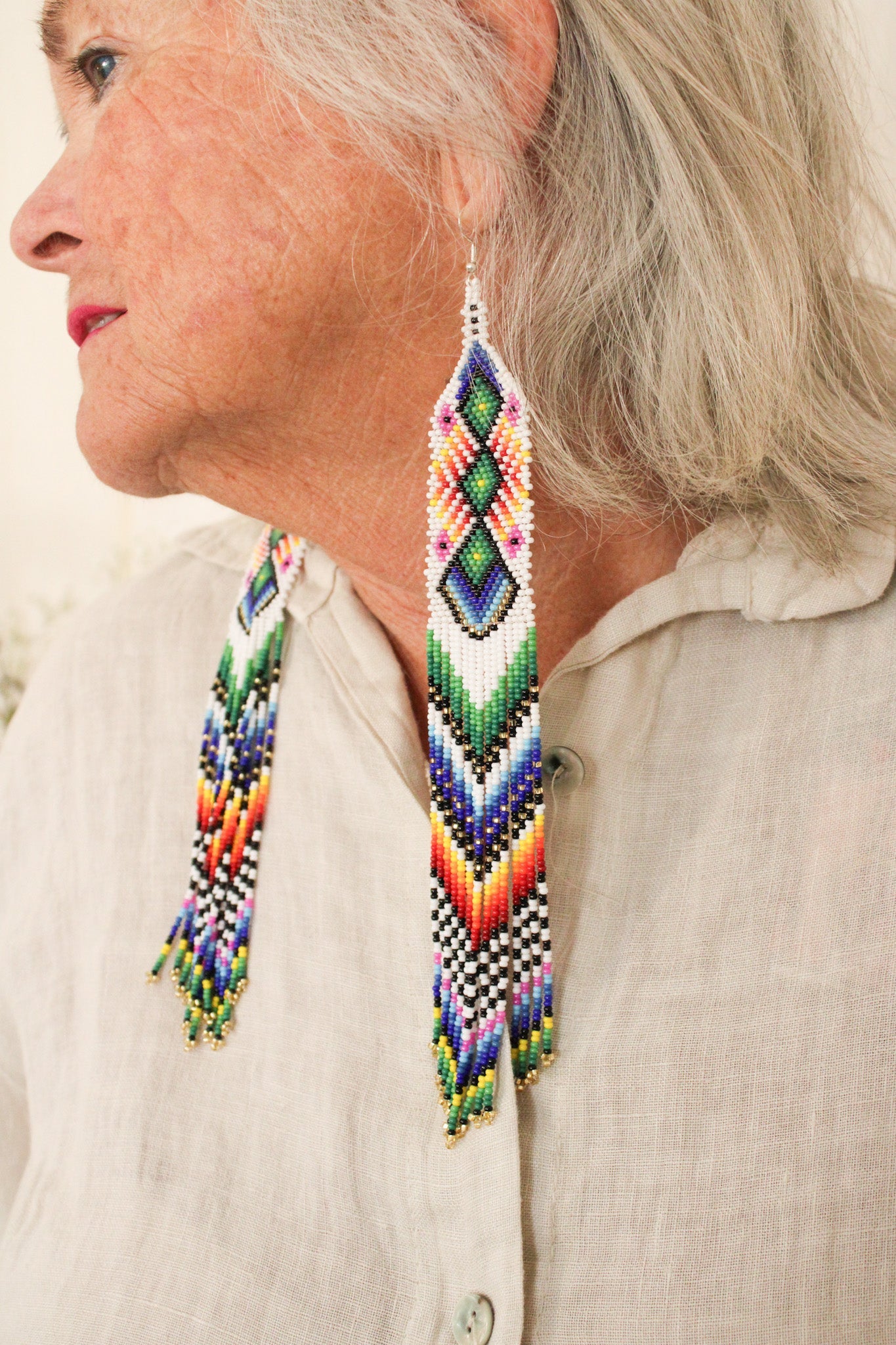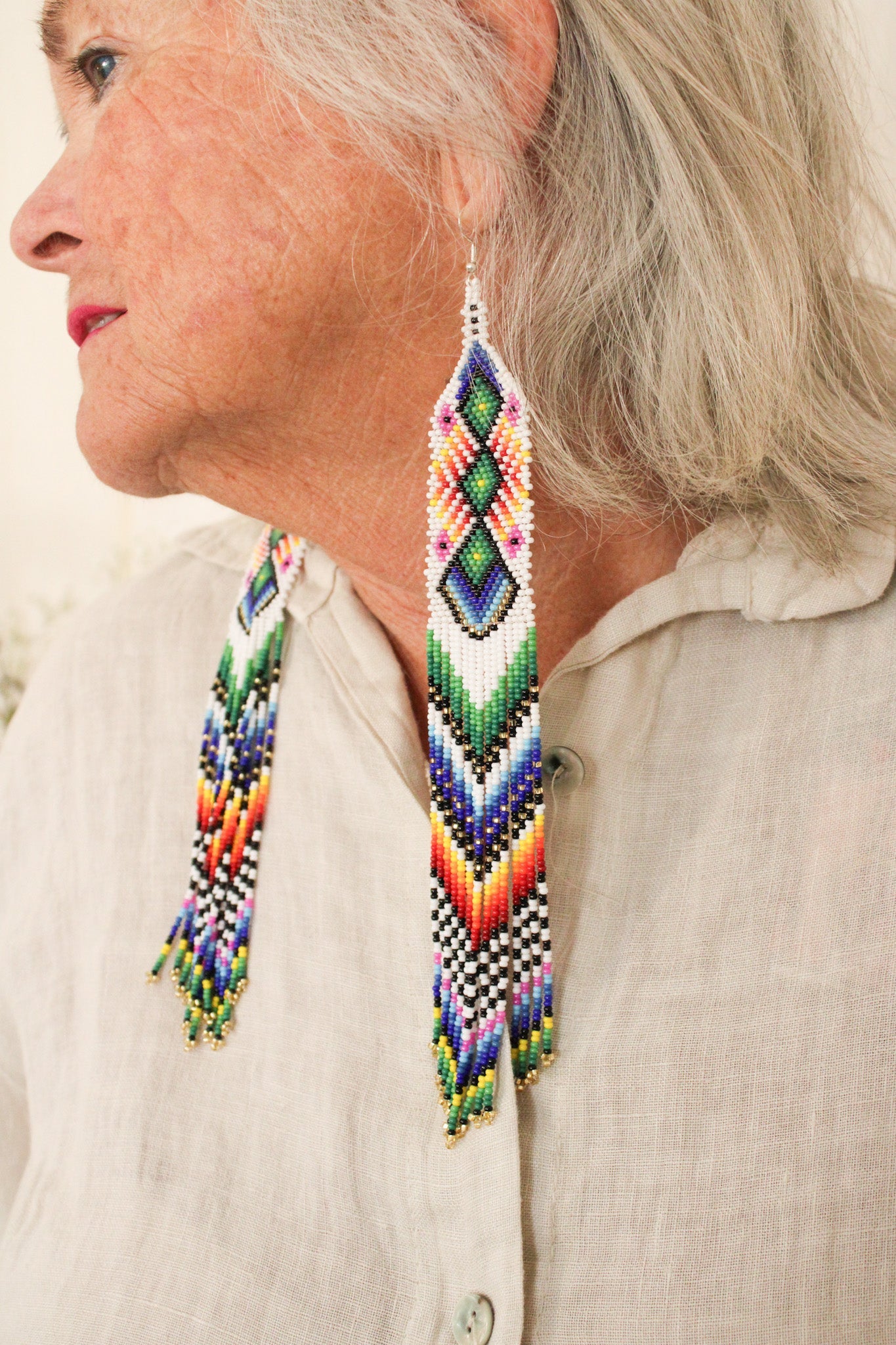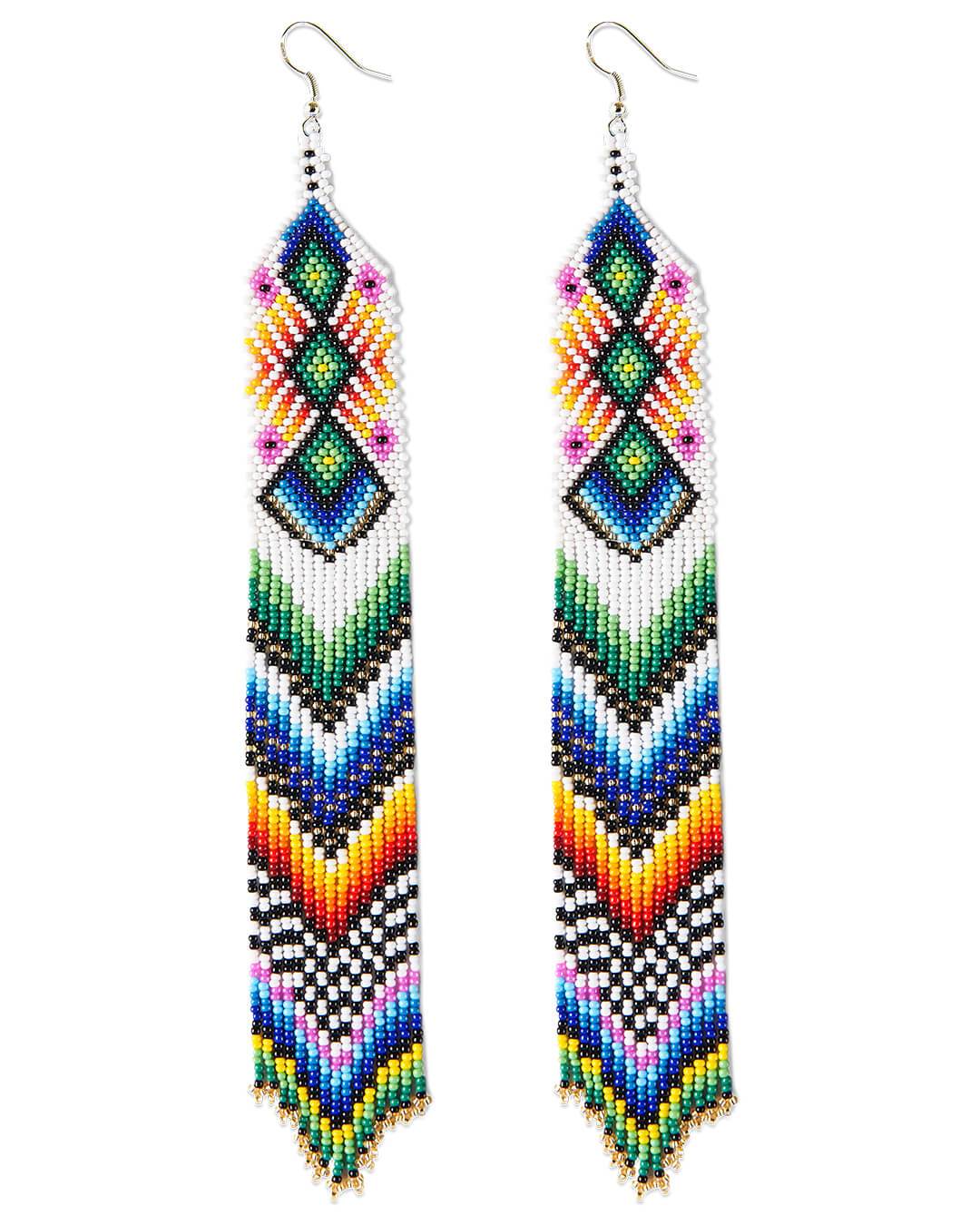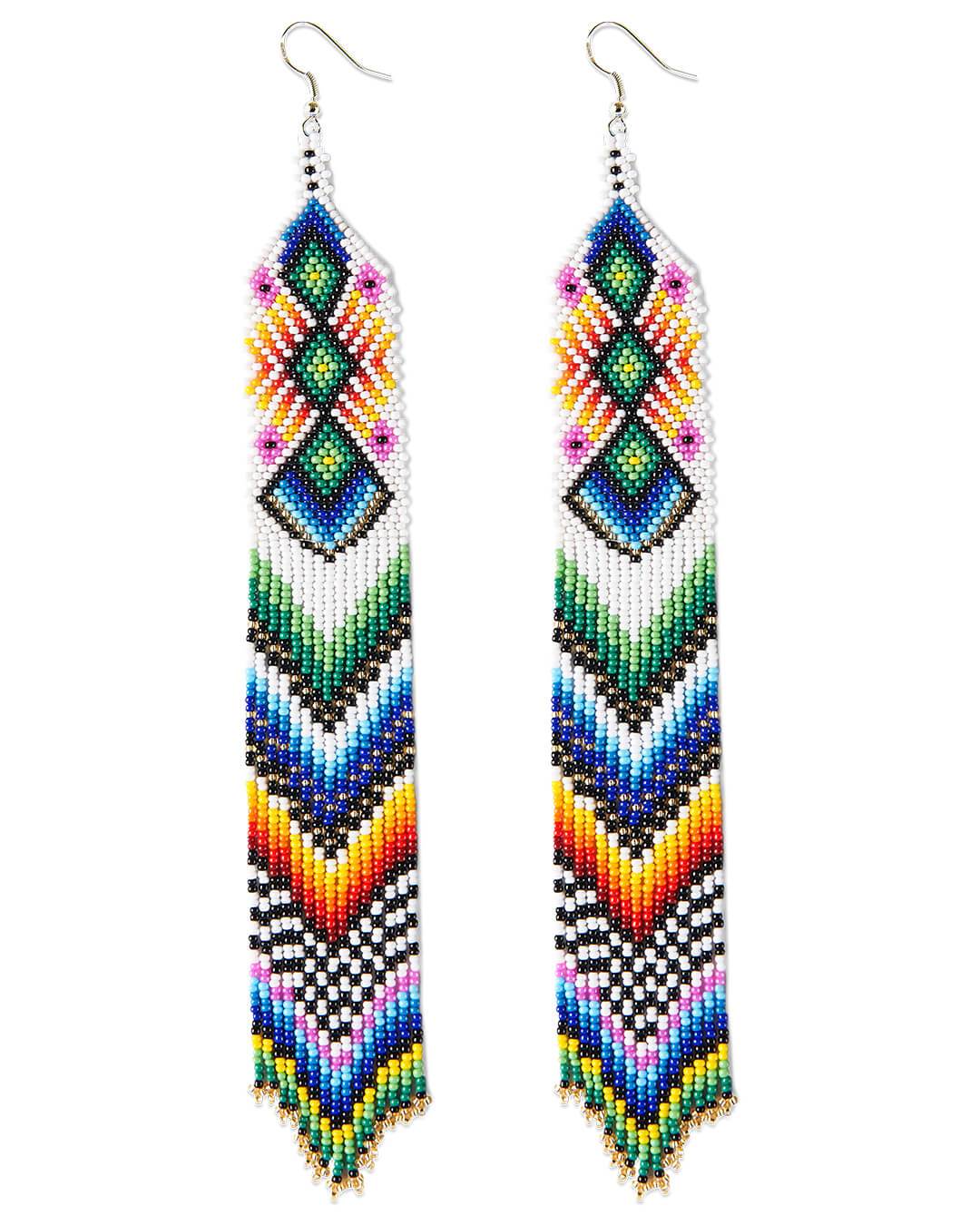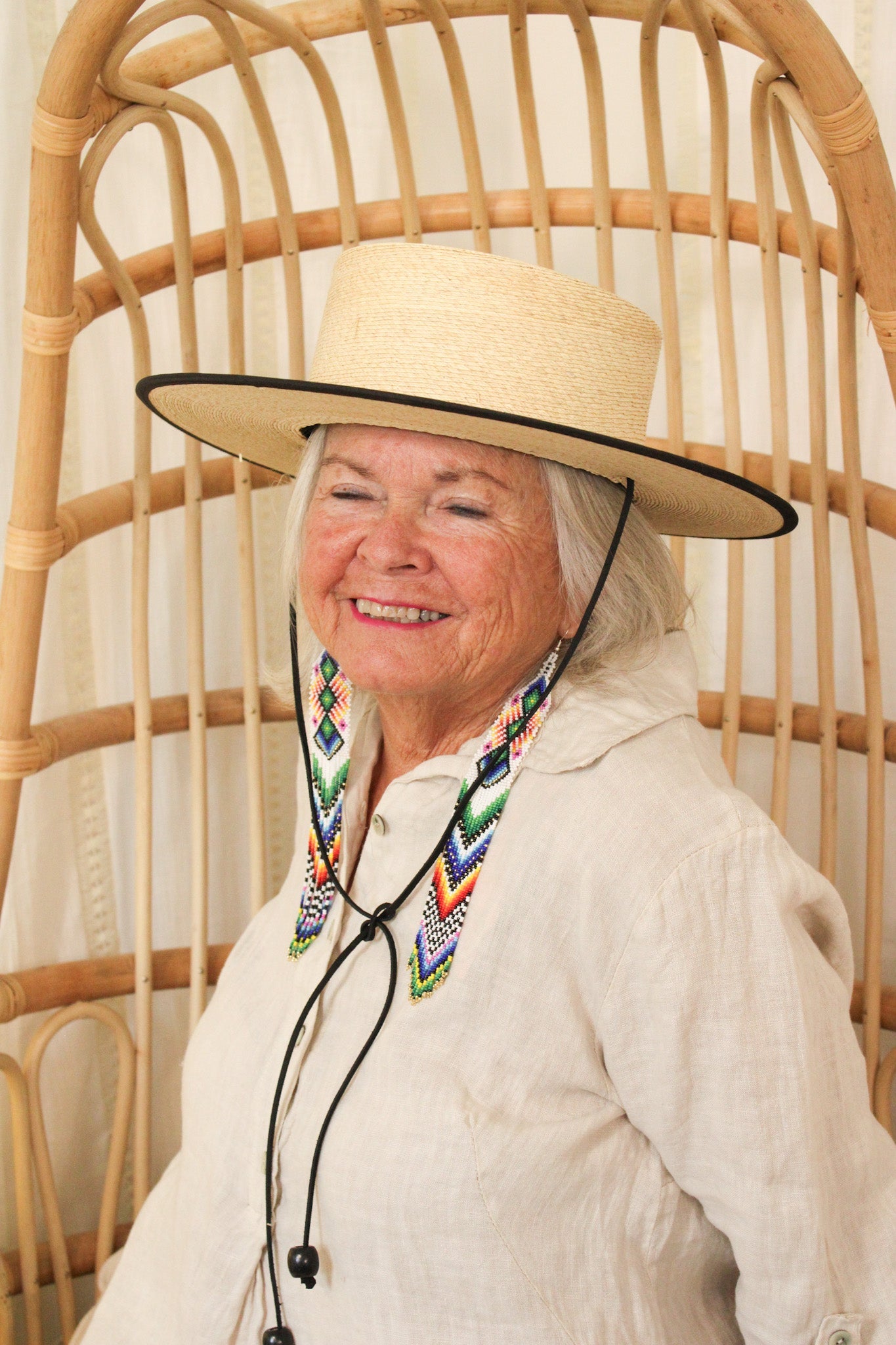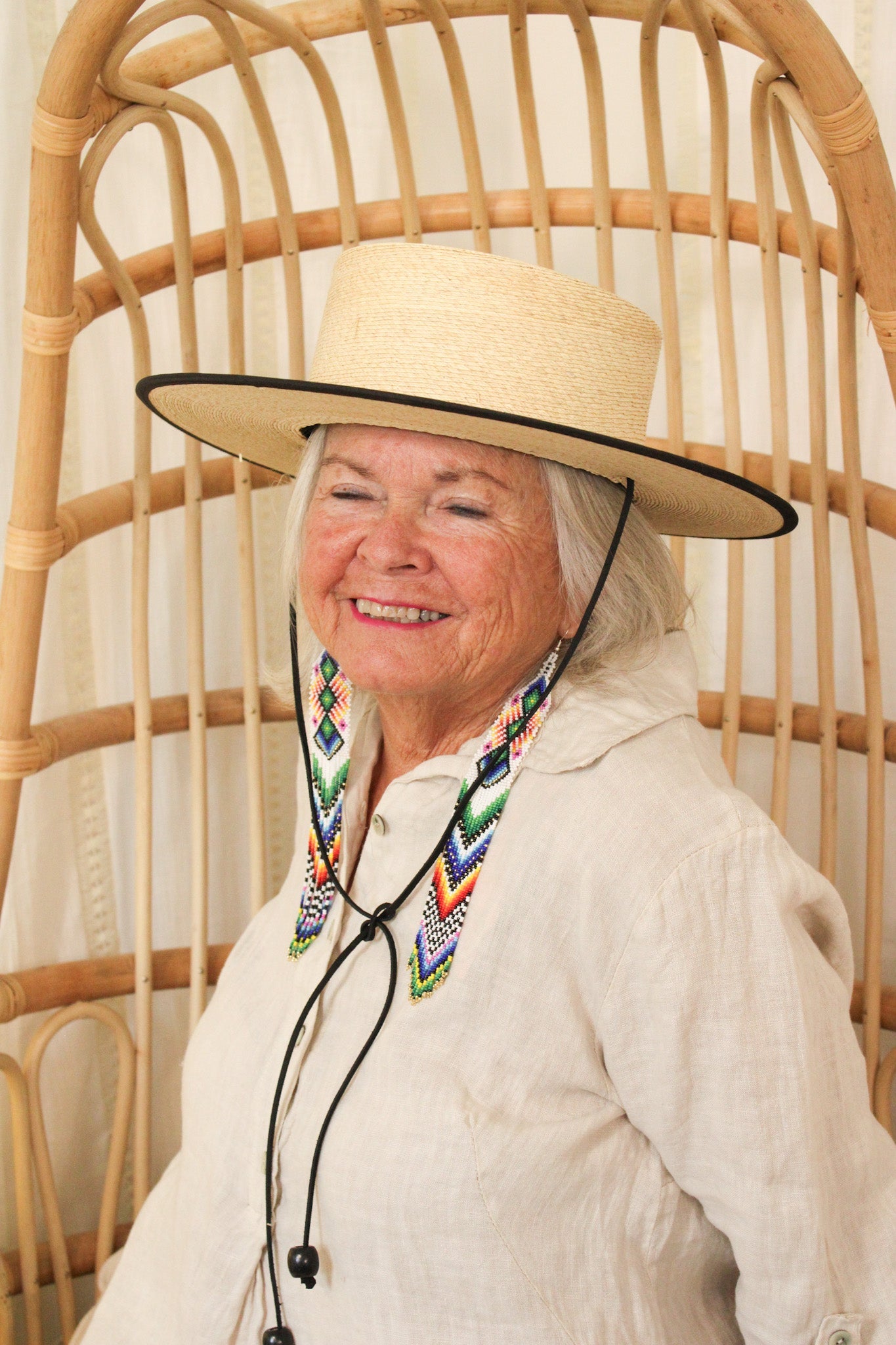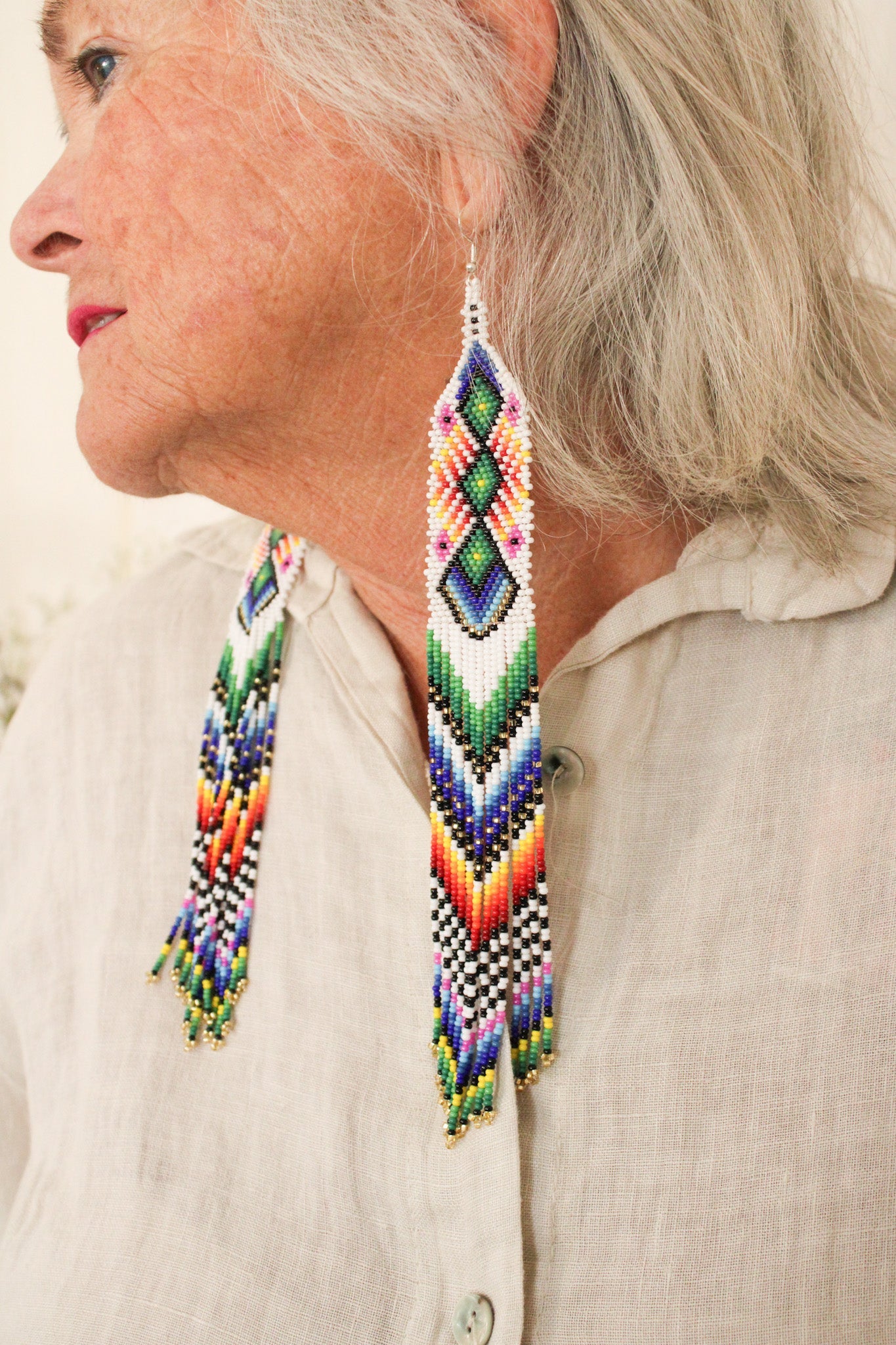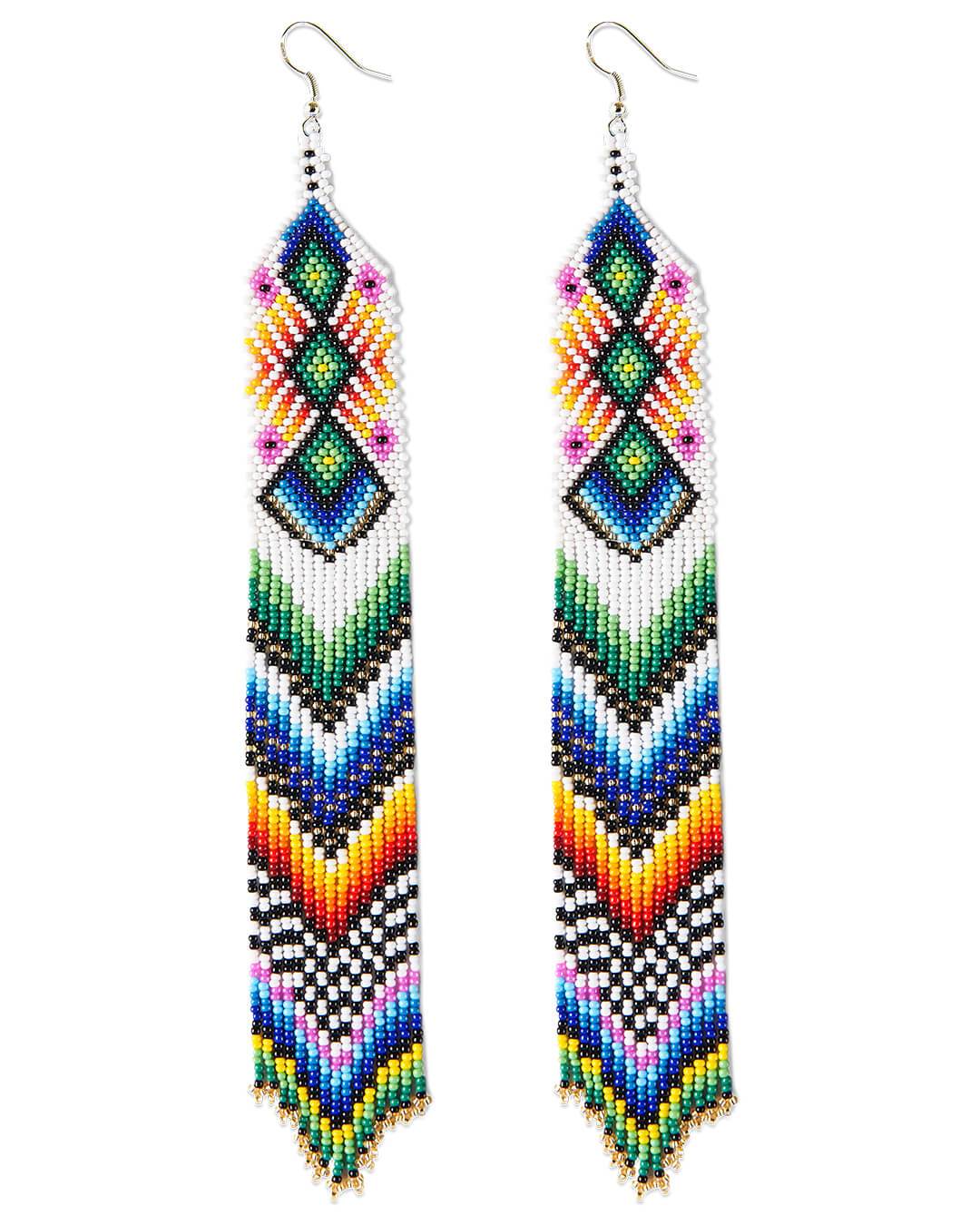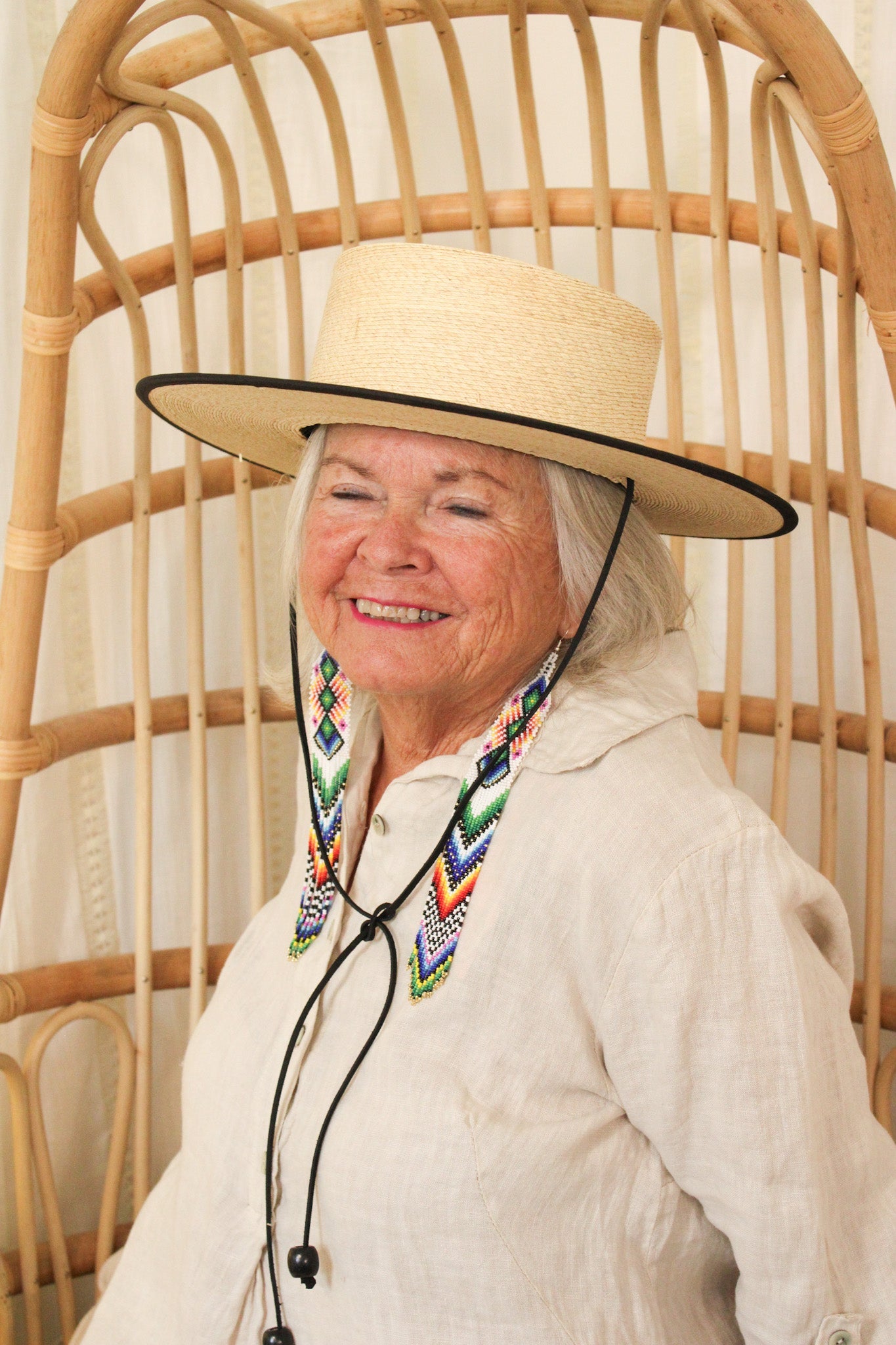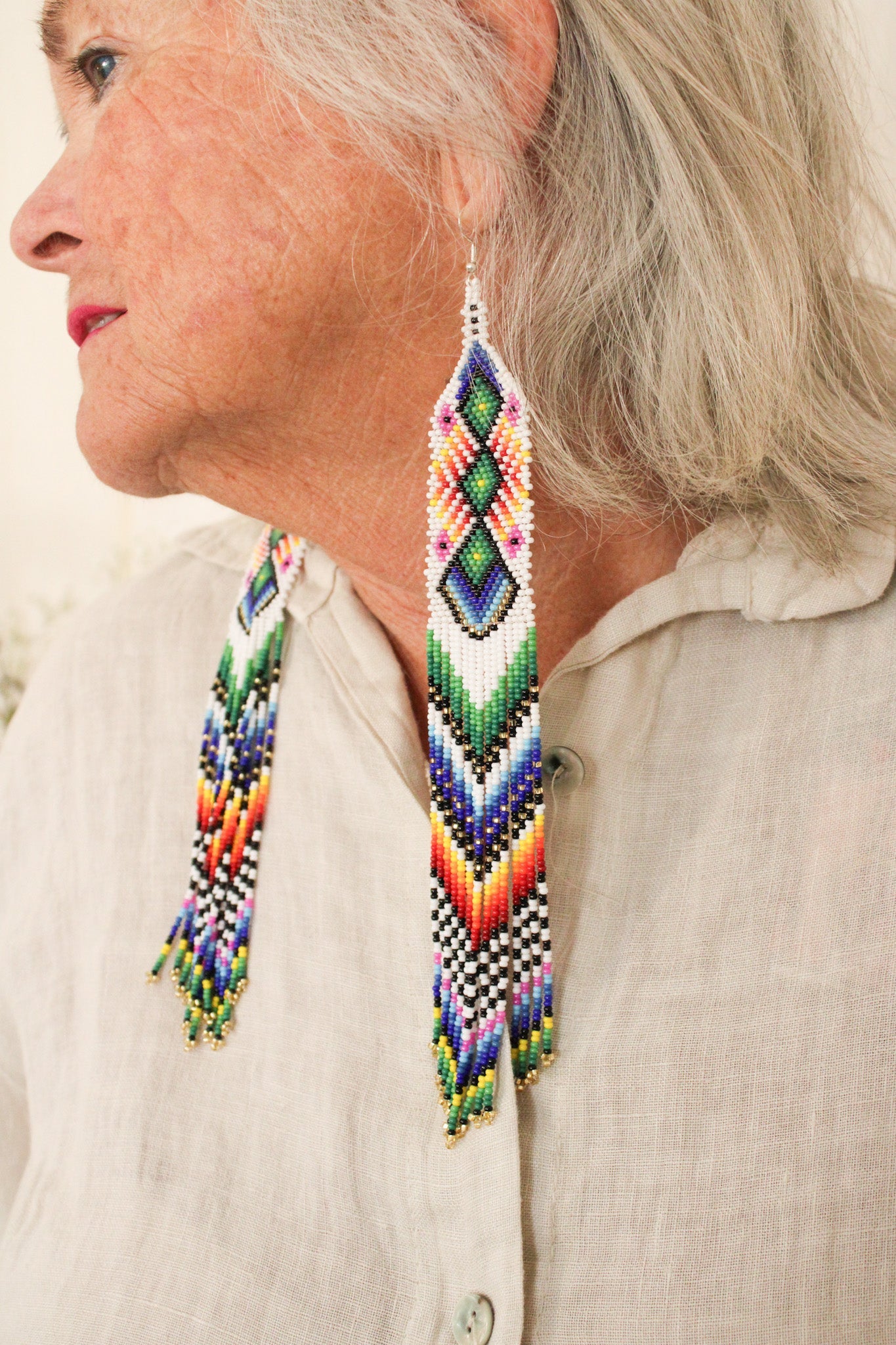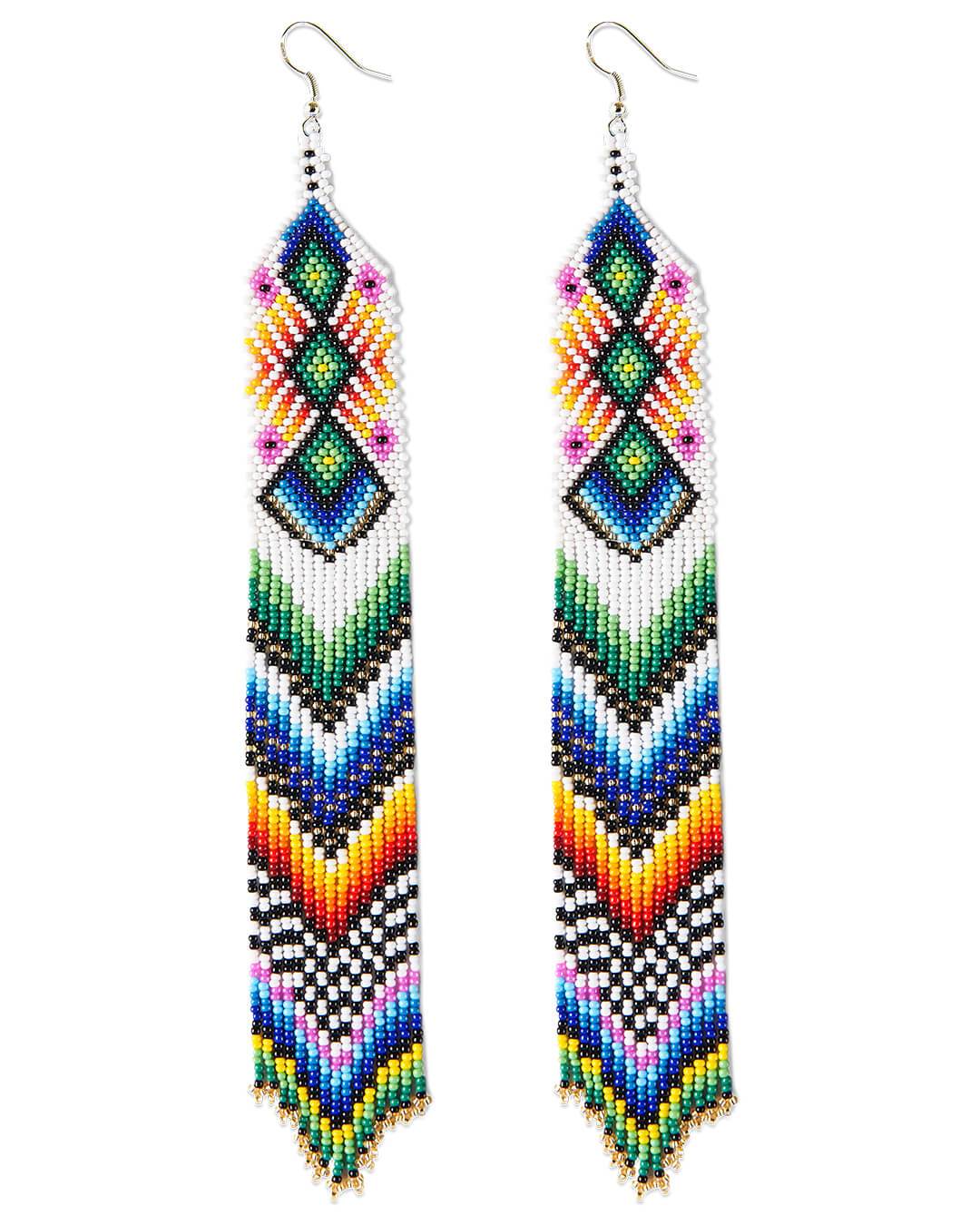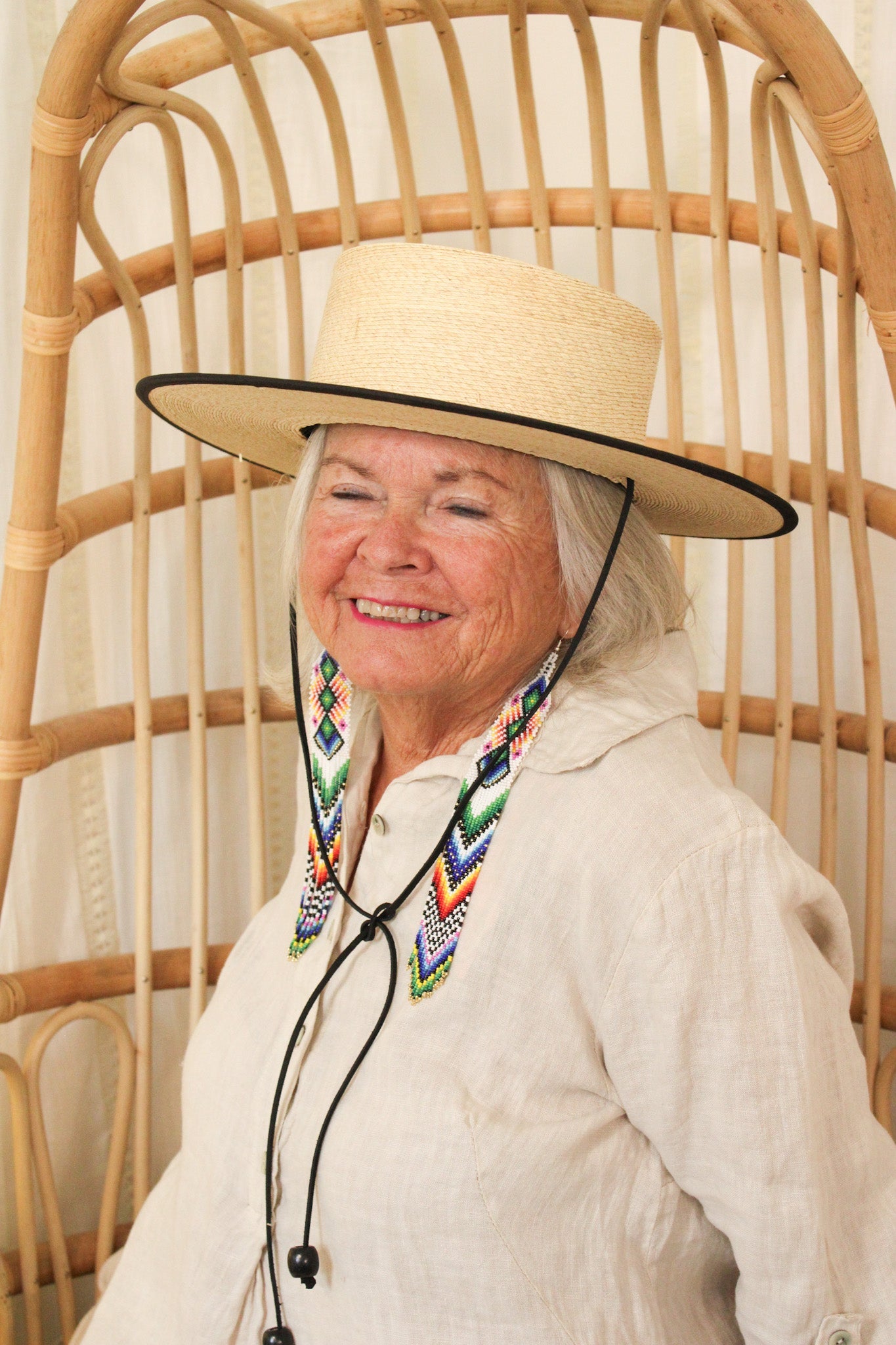 Kaleidoscope Earrings
There is no other way to describe the patterns of Huichol art than Kaleidoscopic: so intricately layered with contrasting colors and shapes that they appear to move. That's why our Kaleidoscope earrings not only have every color on the spectrum but every shade in between, too. A perfect combination of color saturation and geometric symmetry, these earrings epitomize the magic of Huichol art.

Materials: Seed beads, beading thread, sterling silver ear wires
Measurements: 9 inch length, these are statement makers without the heavy weight.
All of Mother Sierras pieces are genuinely and sustainably handmade by Wixárika & Otomí families in Mexico & Maya families in Guatemala.