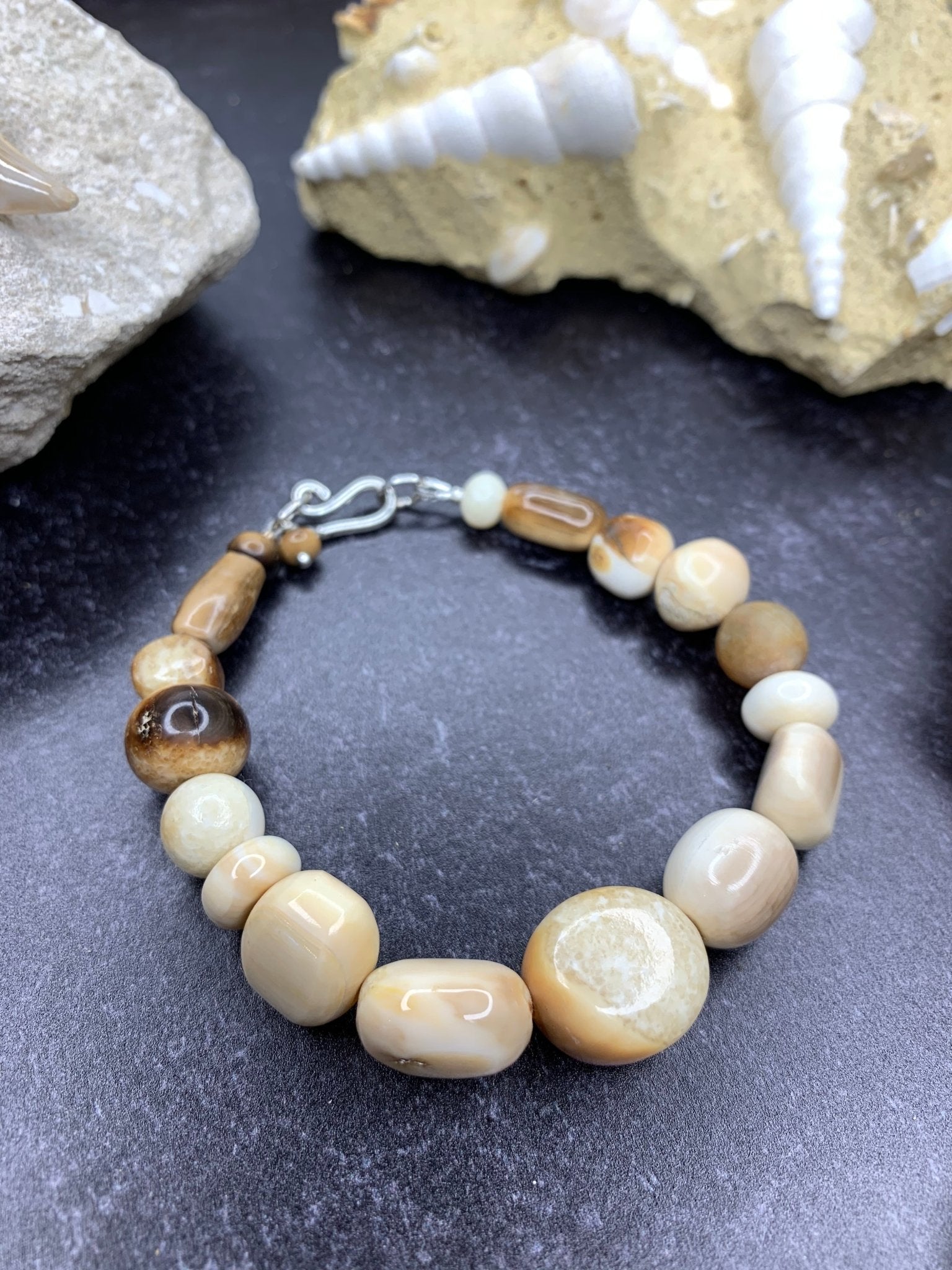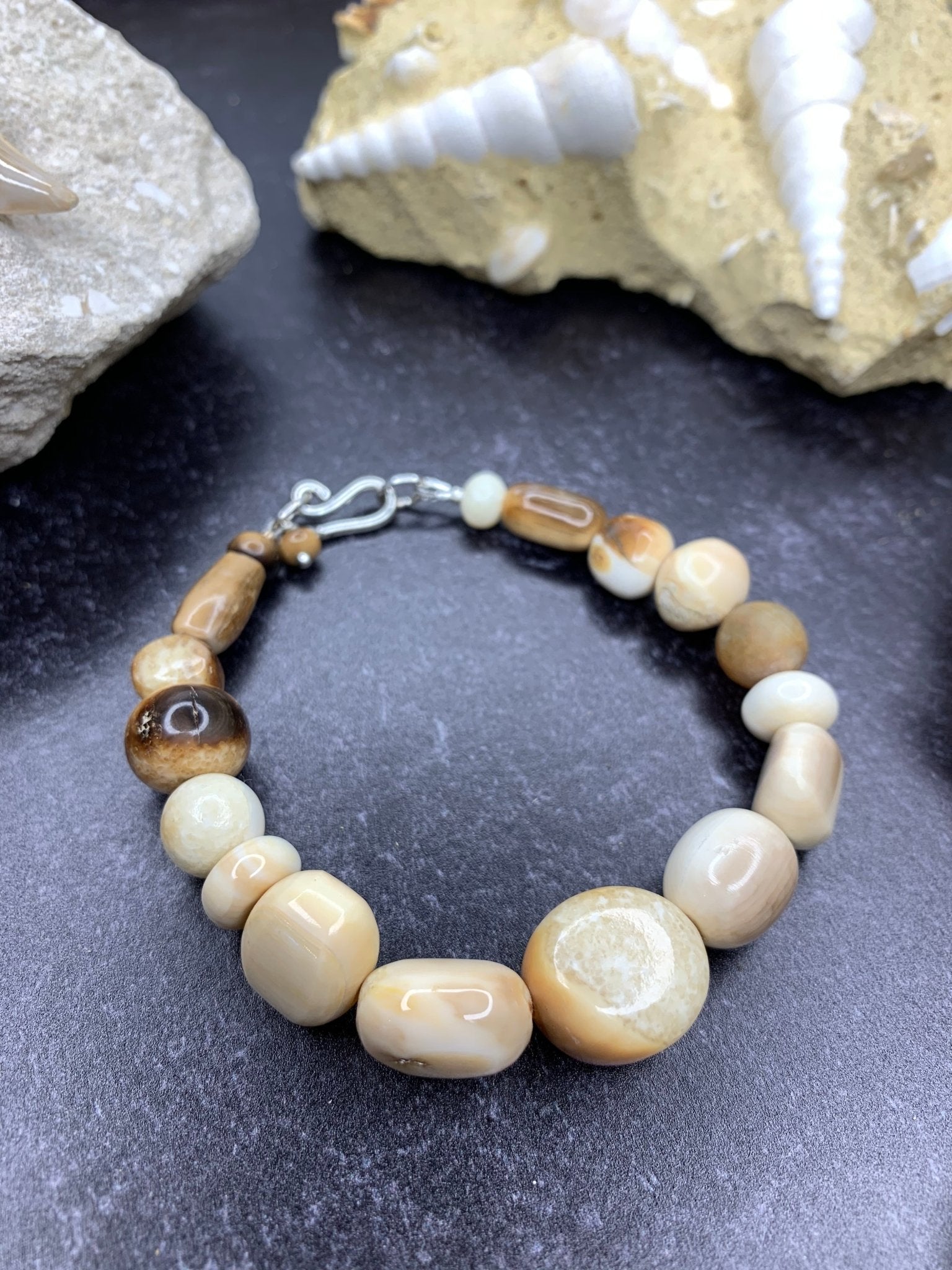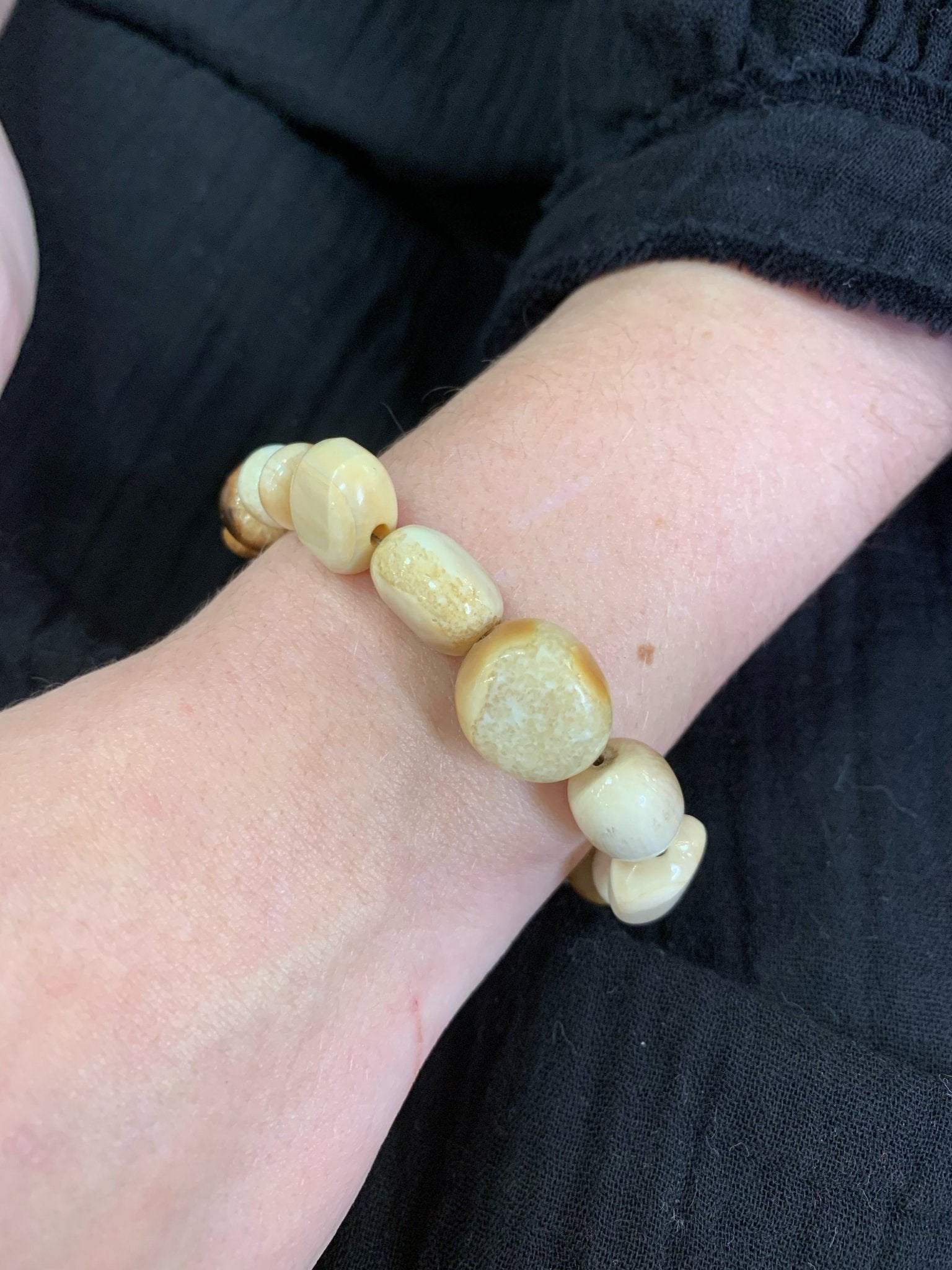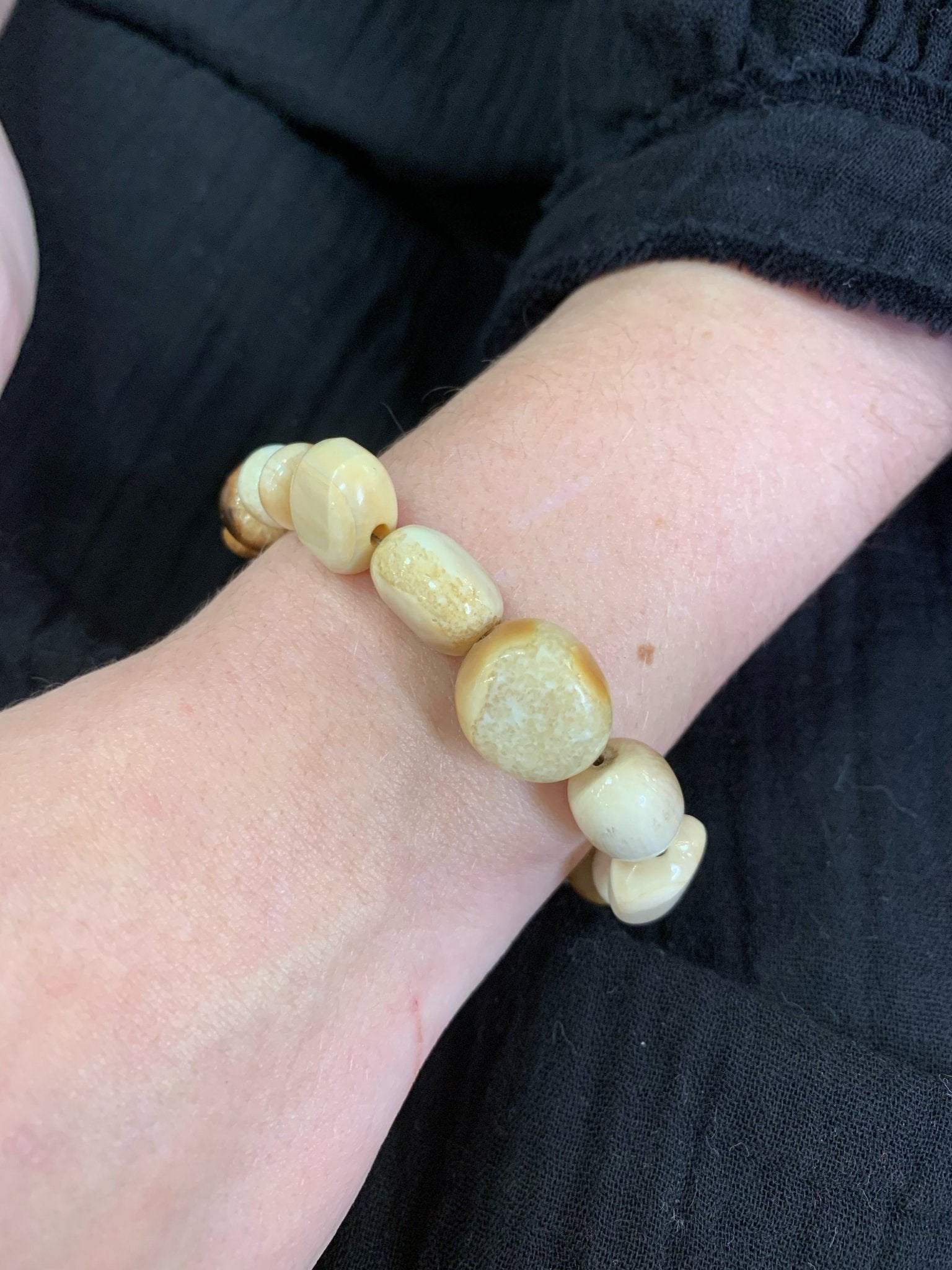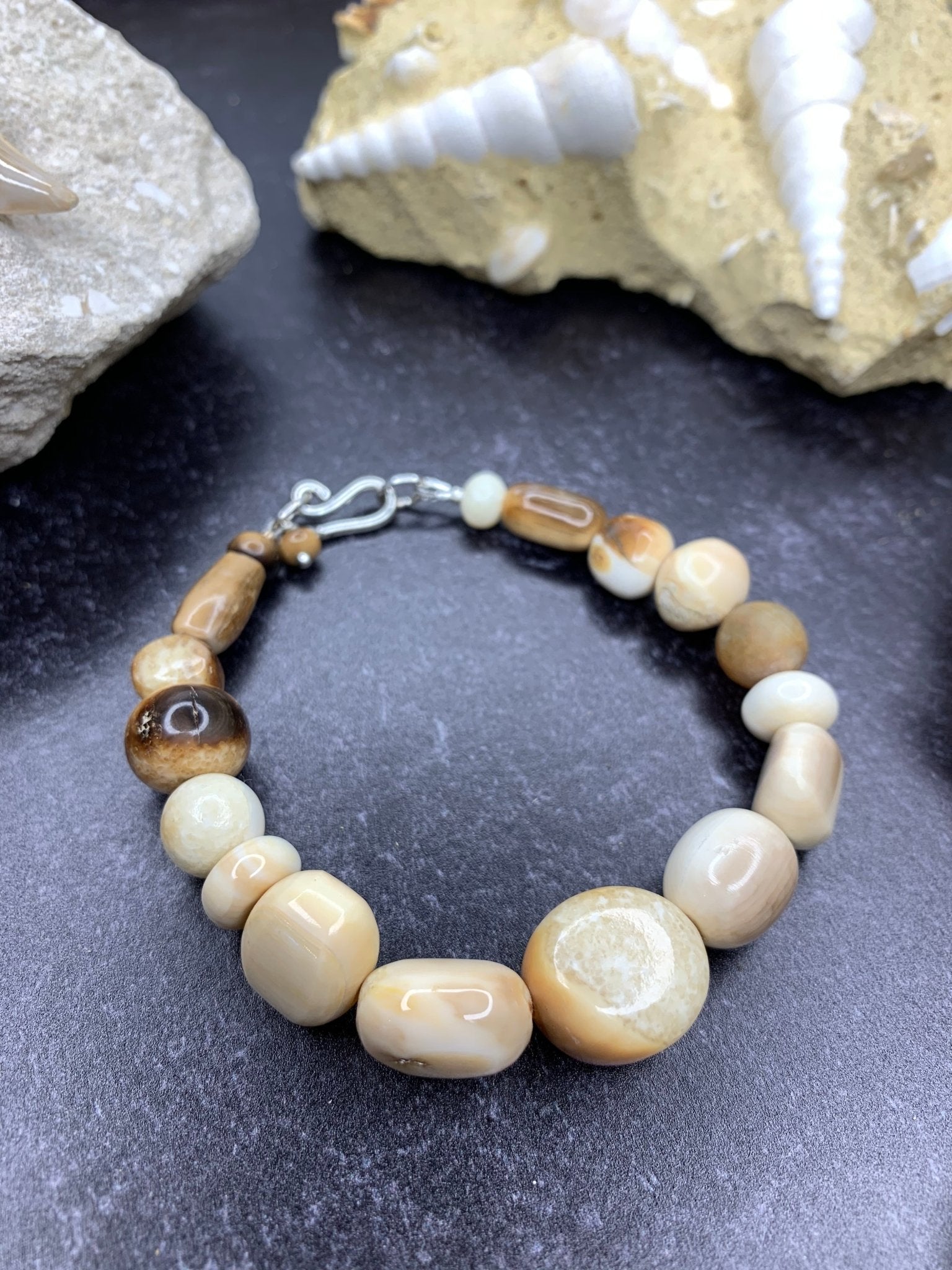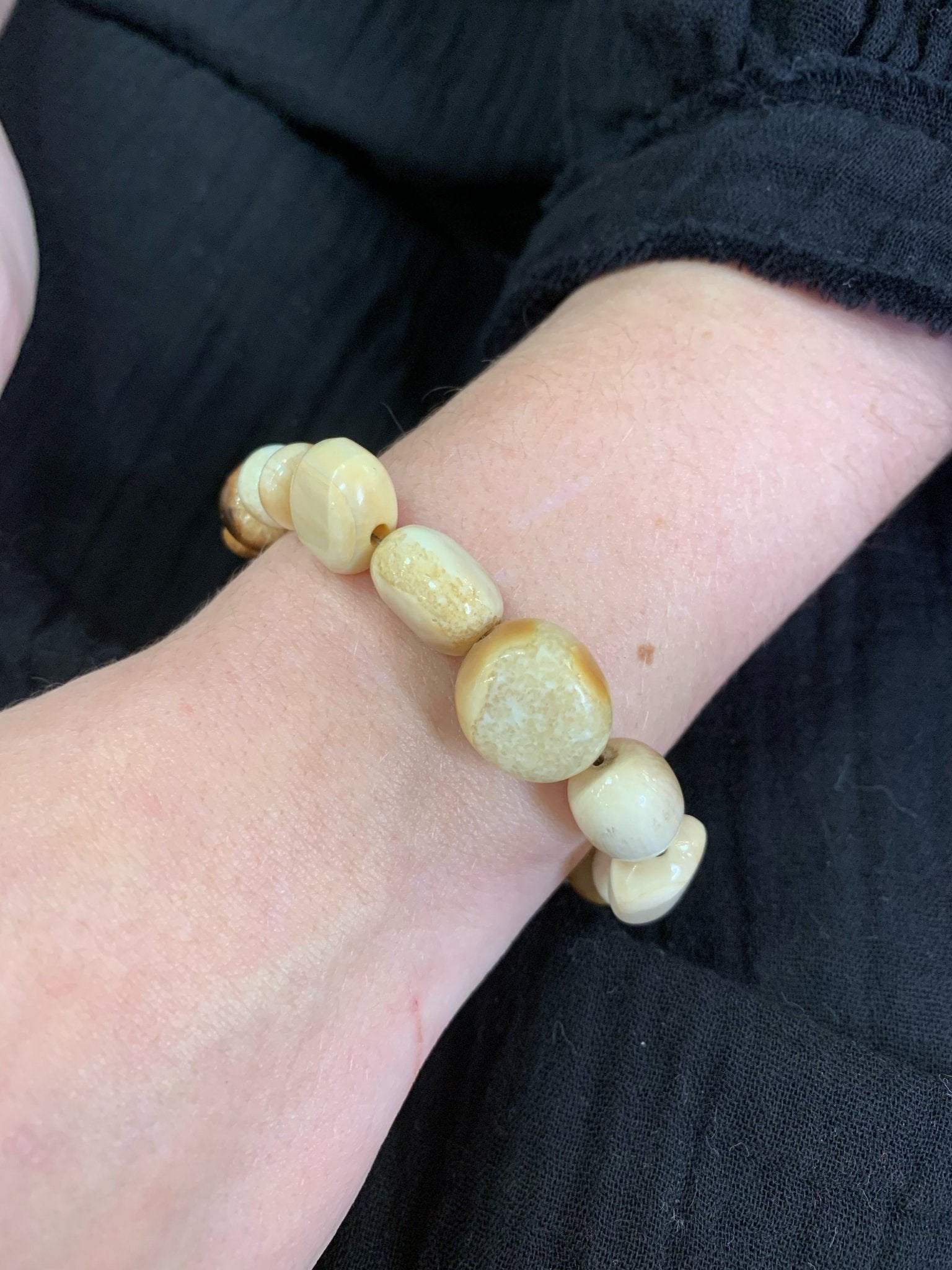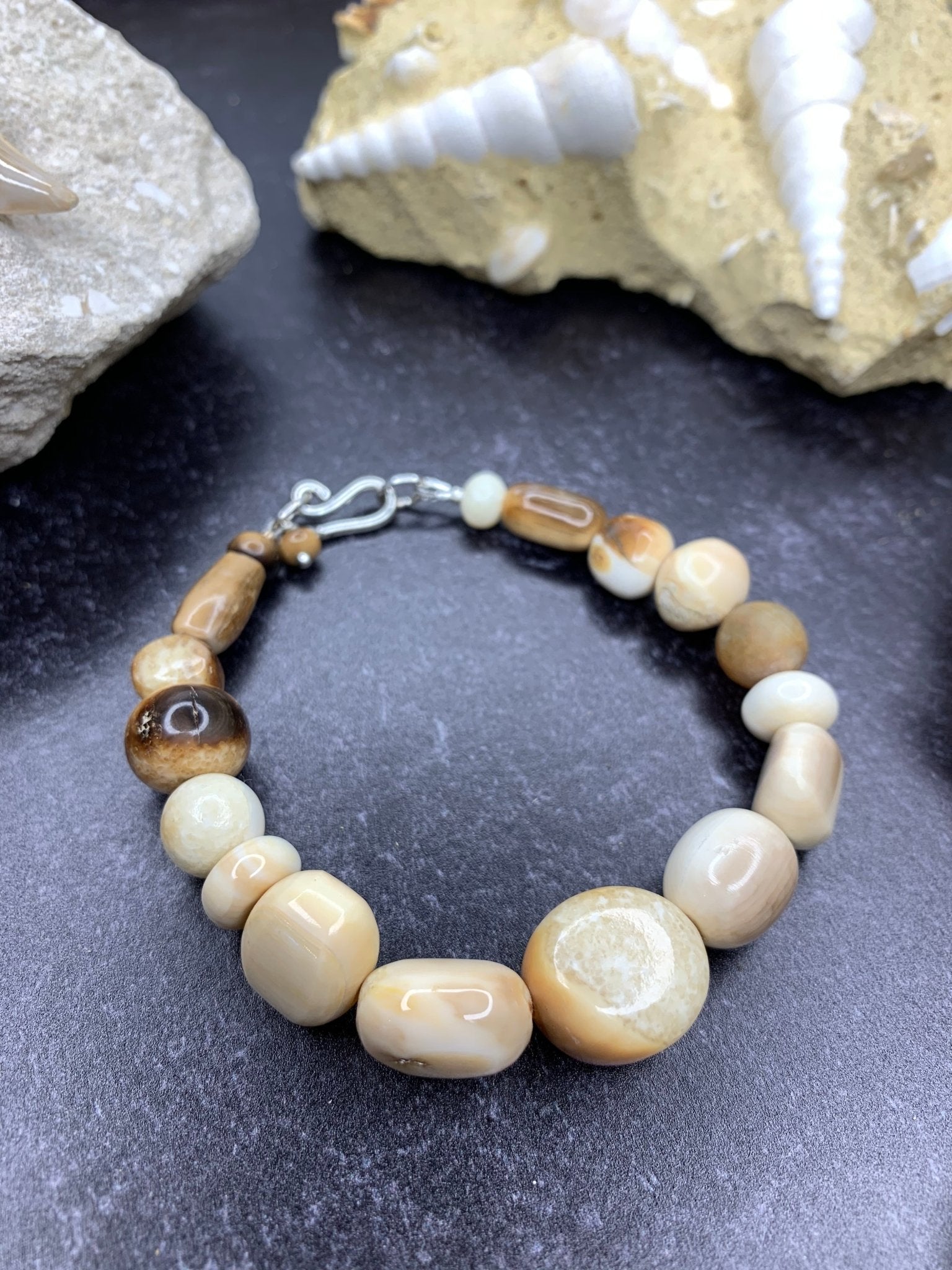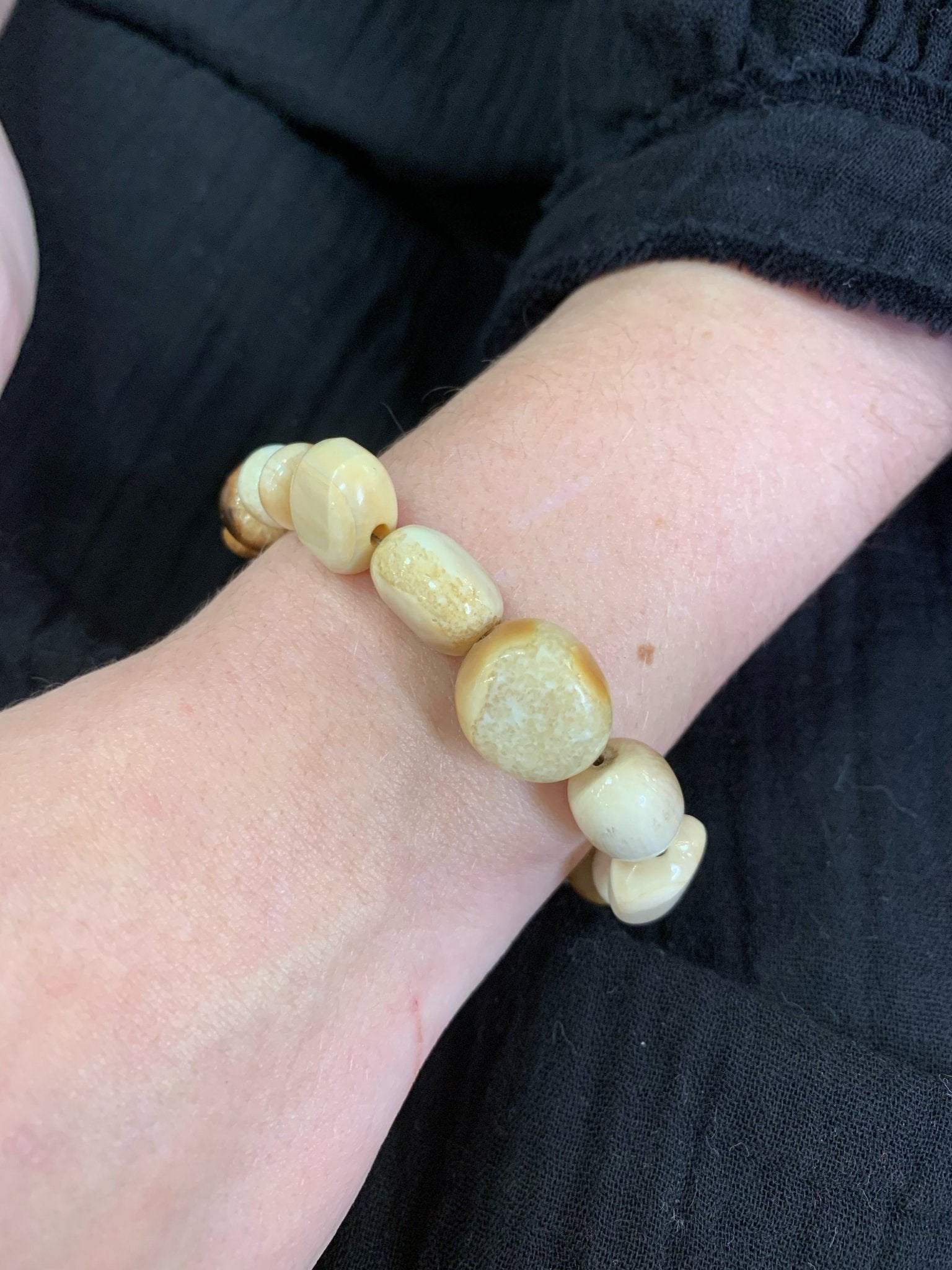 Fossil Bracelet #1 *
Smooth shaped walrus fossils make up this bracelet.
The walrus fossils are found on St. Lawrence island, Alaska and are at least one thousand years old.
St. Lawrence Island is thought to be one of the last exposed portions of the land bridge that once joined Asia with North America during the Pleistocene period.
7-inch length, silver clasp