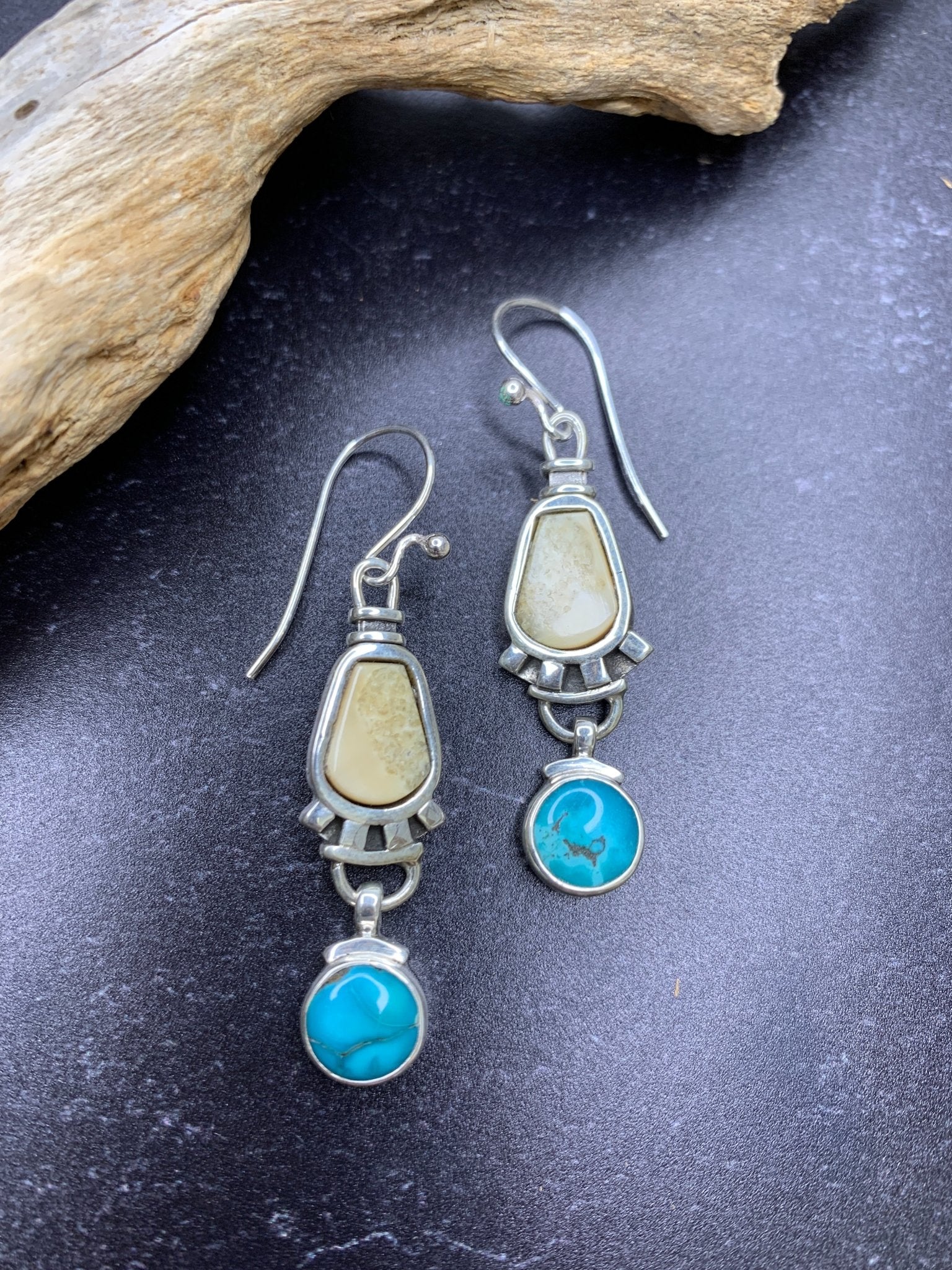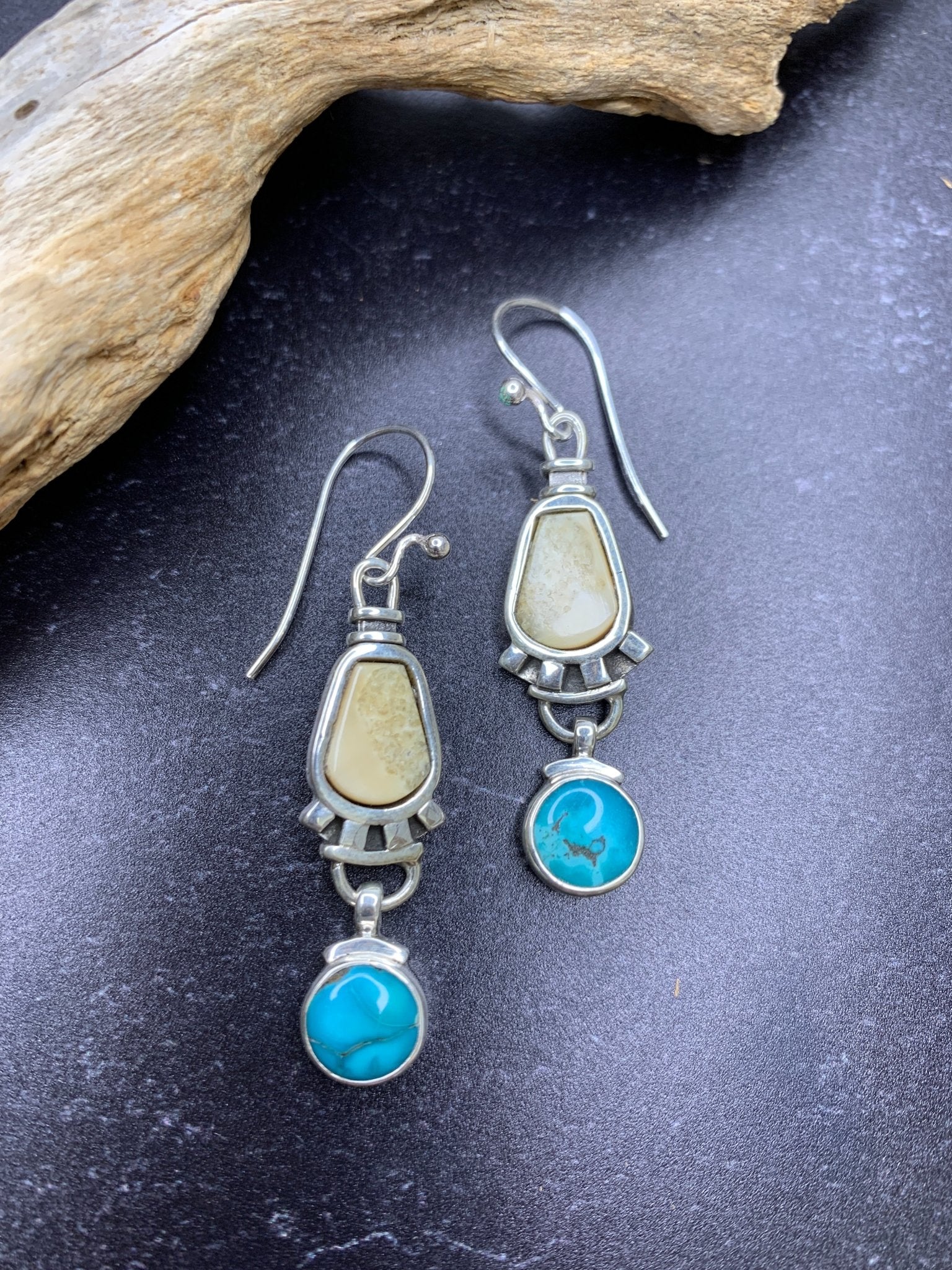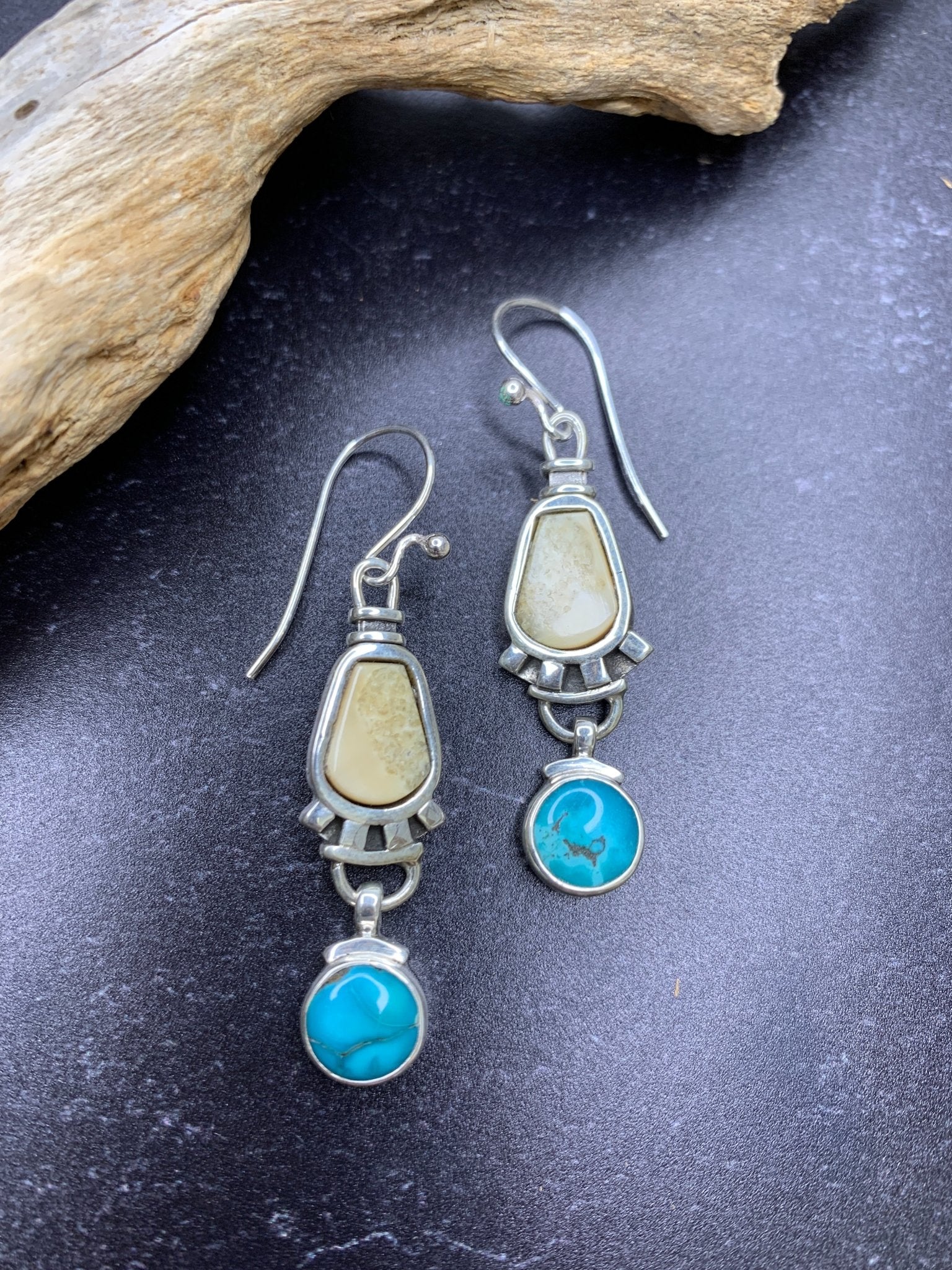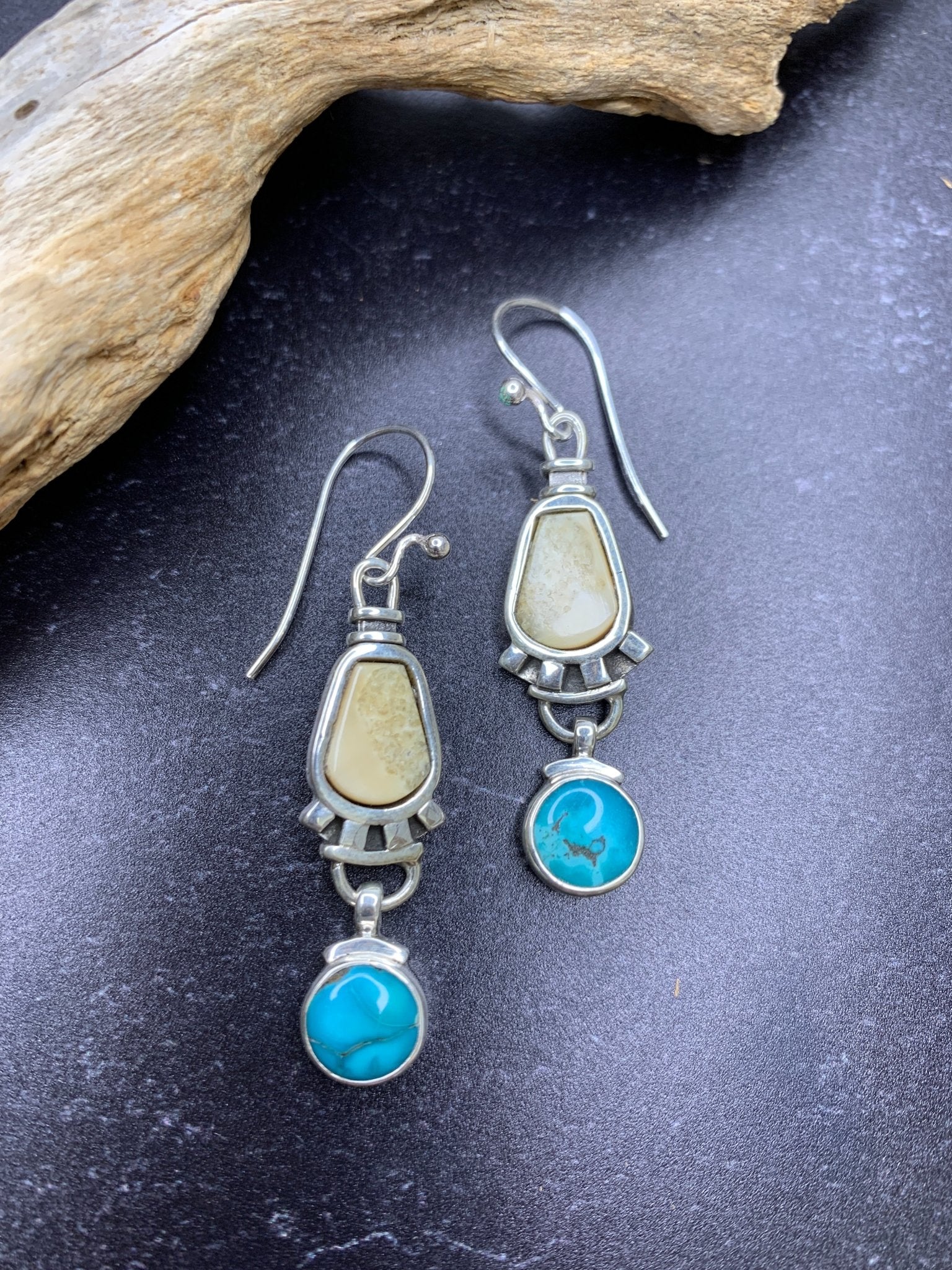 Fosilart Earring #76 *
These earrings designed by Edward Lawrence of FOSILART feature fossilized walrus tusk, turquoise, and sterling silver.
20 gauge ear wire
1.5 inches long
All FOSILART jewelry is ethically made. The fossils are repurposed from ancient walrus ivory excavated from St. Lawrence Island, Alaska that would have been discarded otherwise. Each piece is signed and numbered by the artist. Made in the USA and Indonesia.