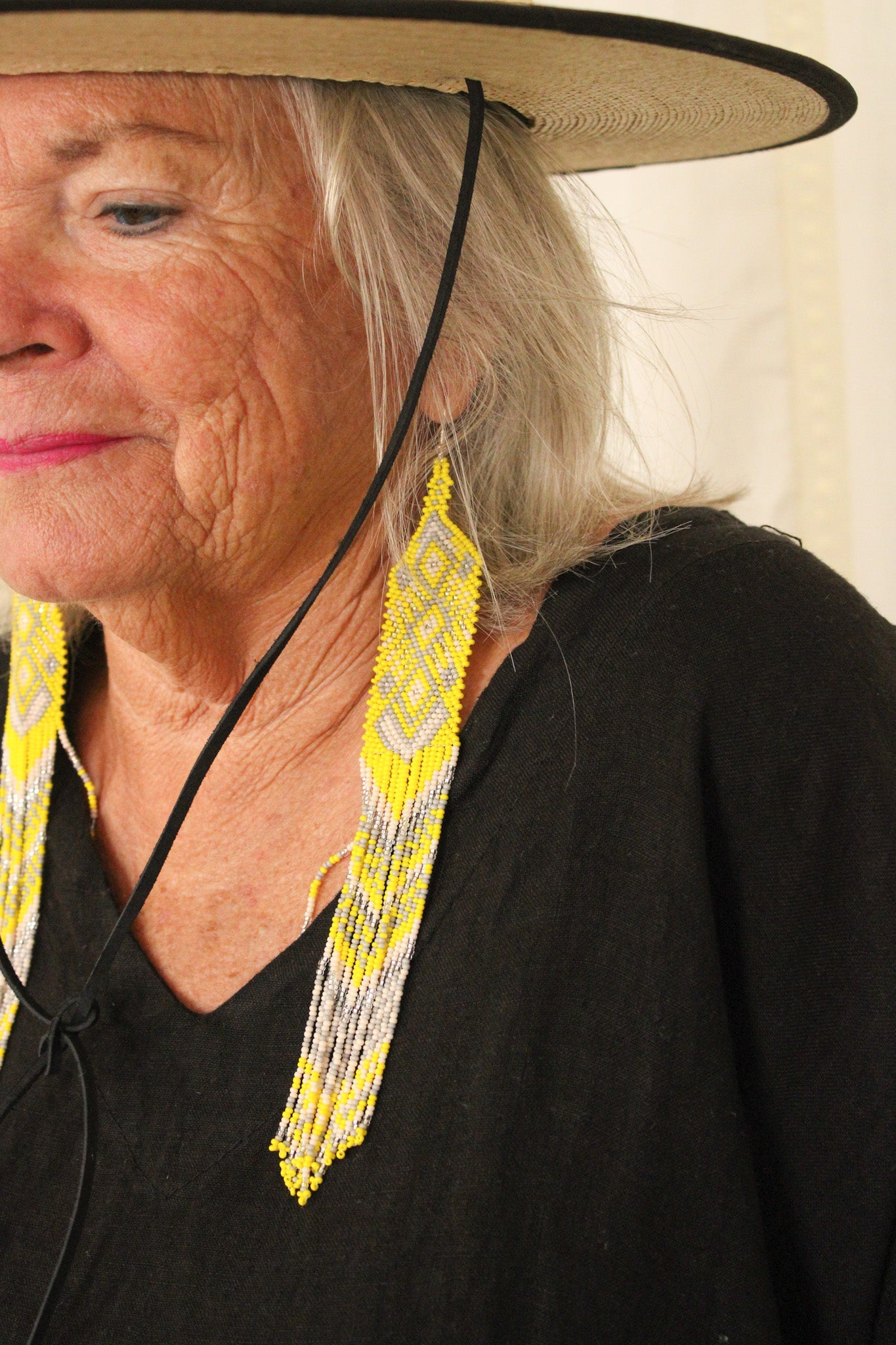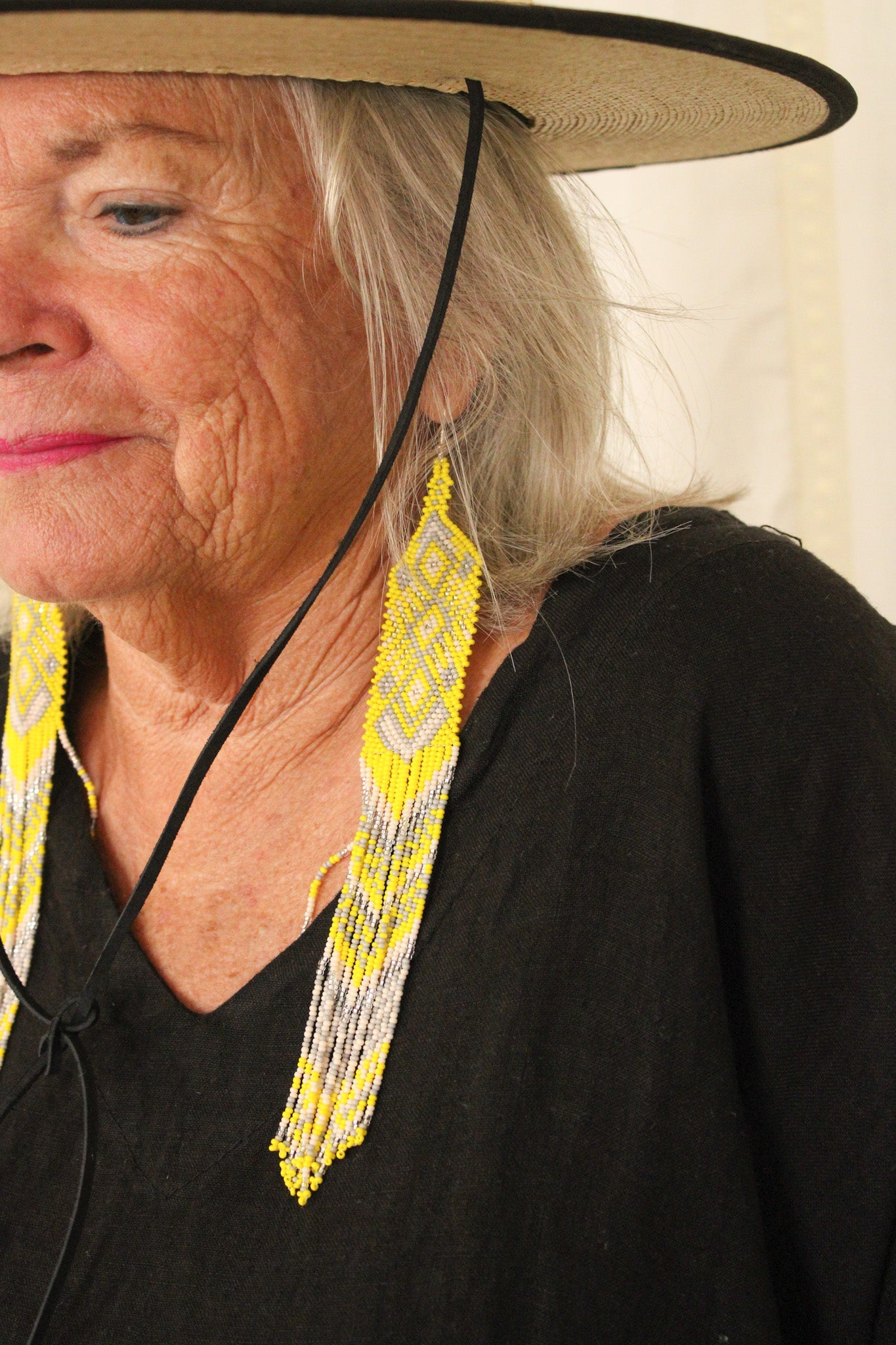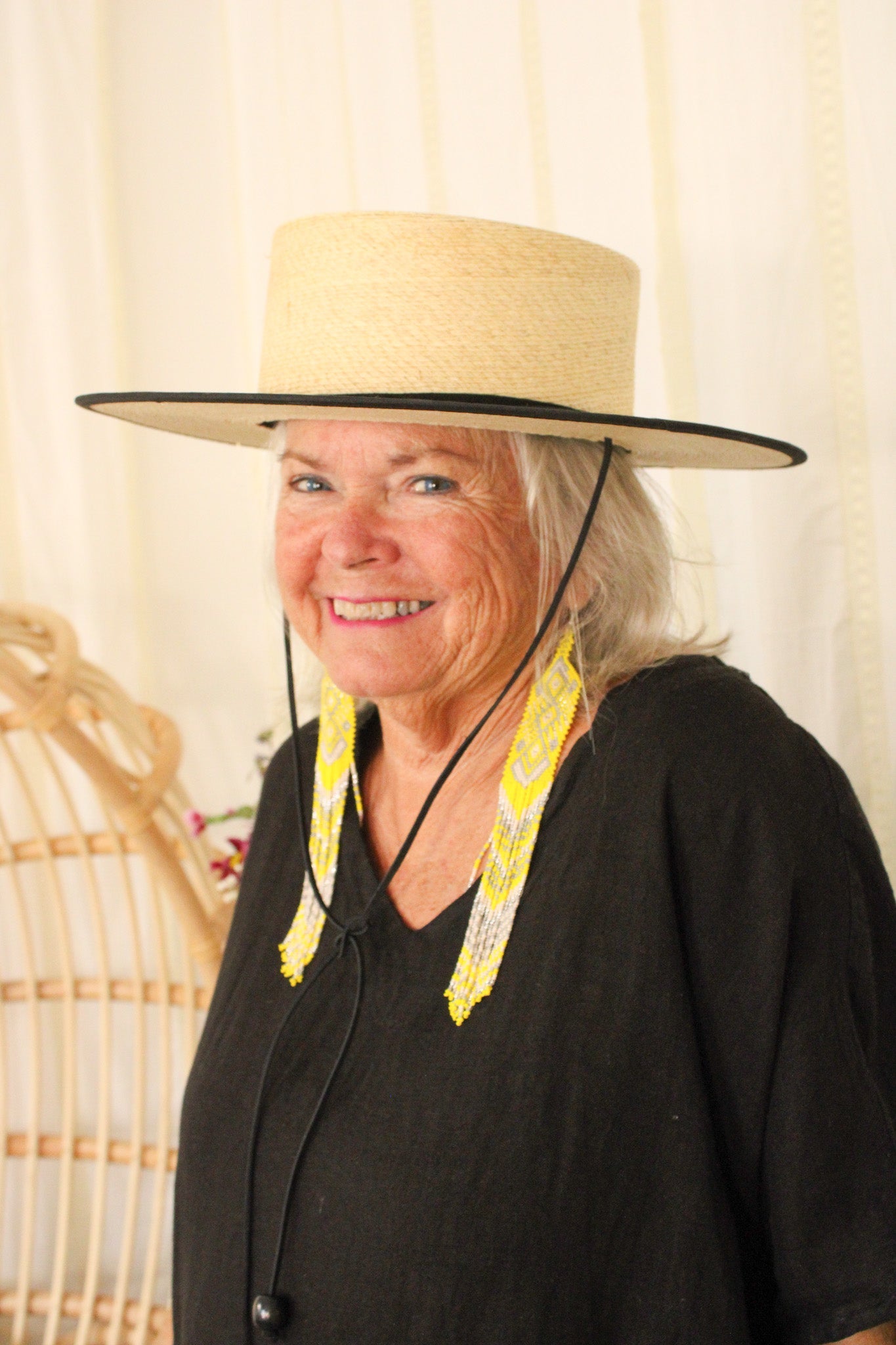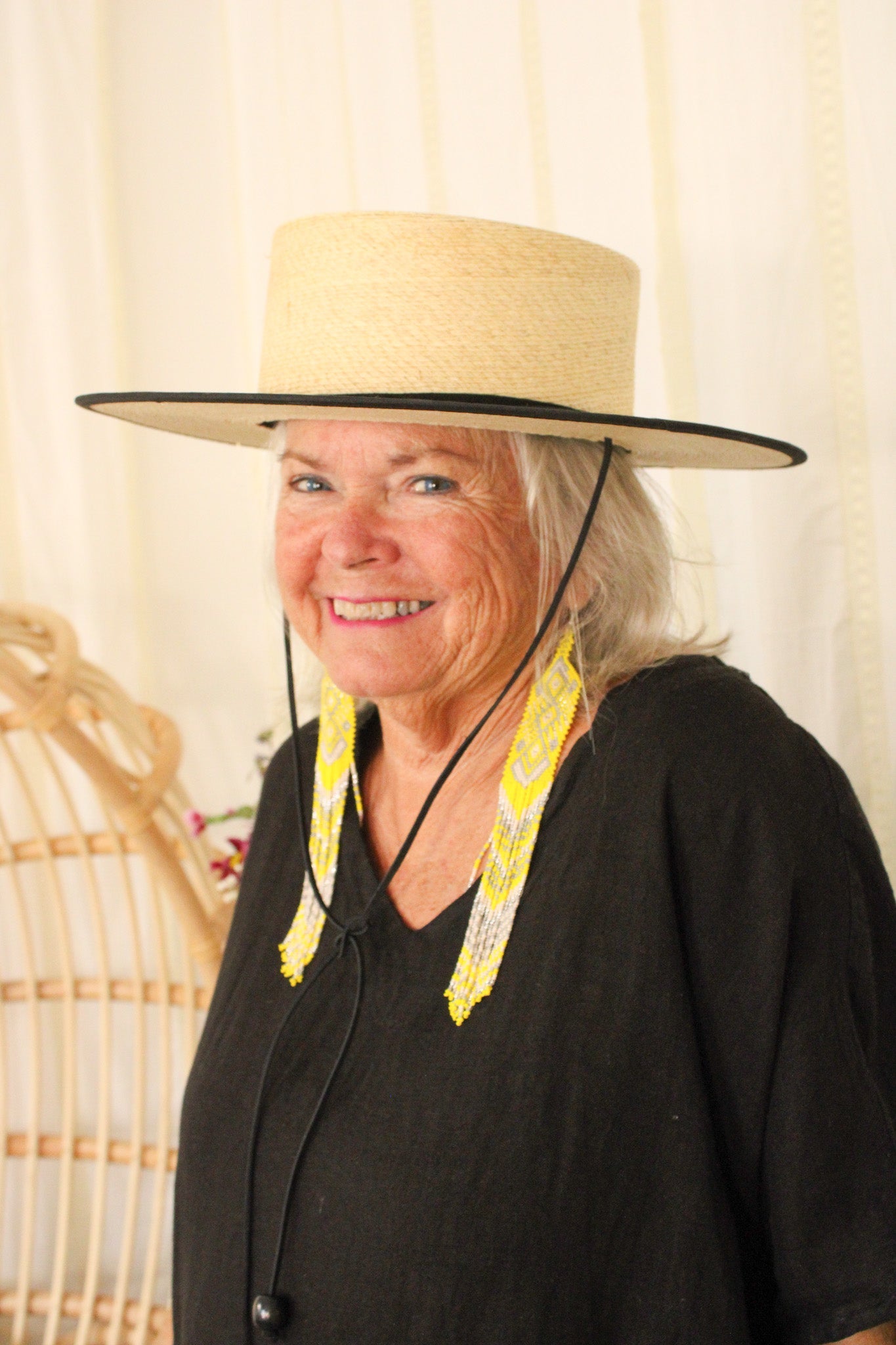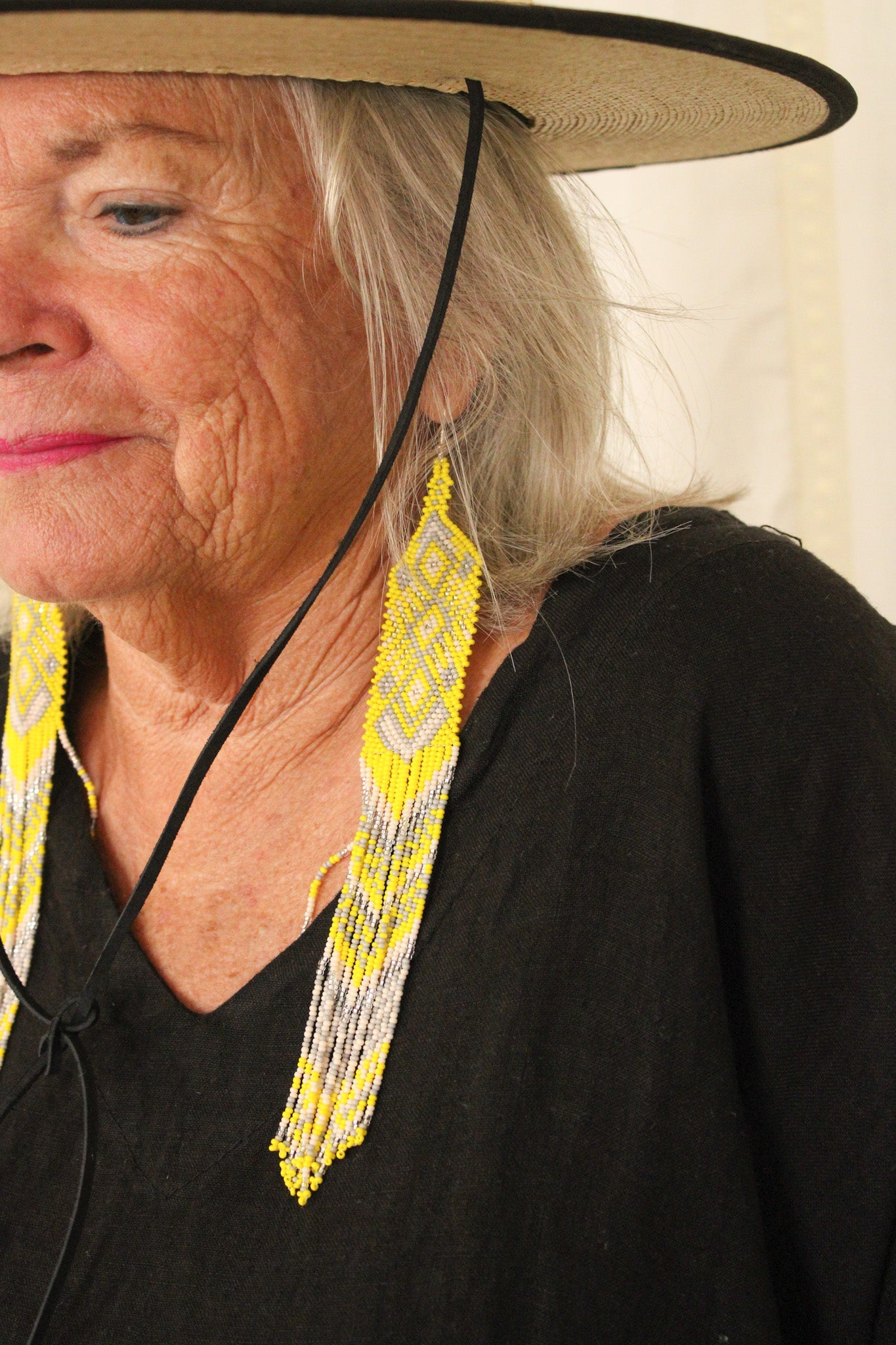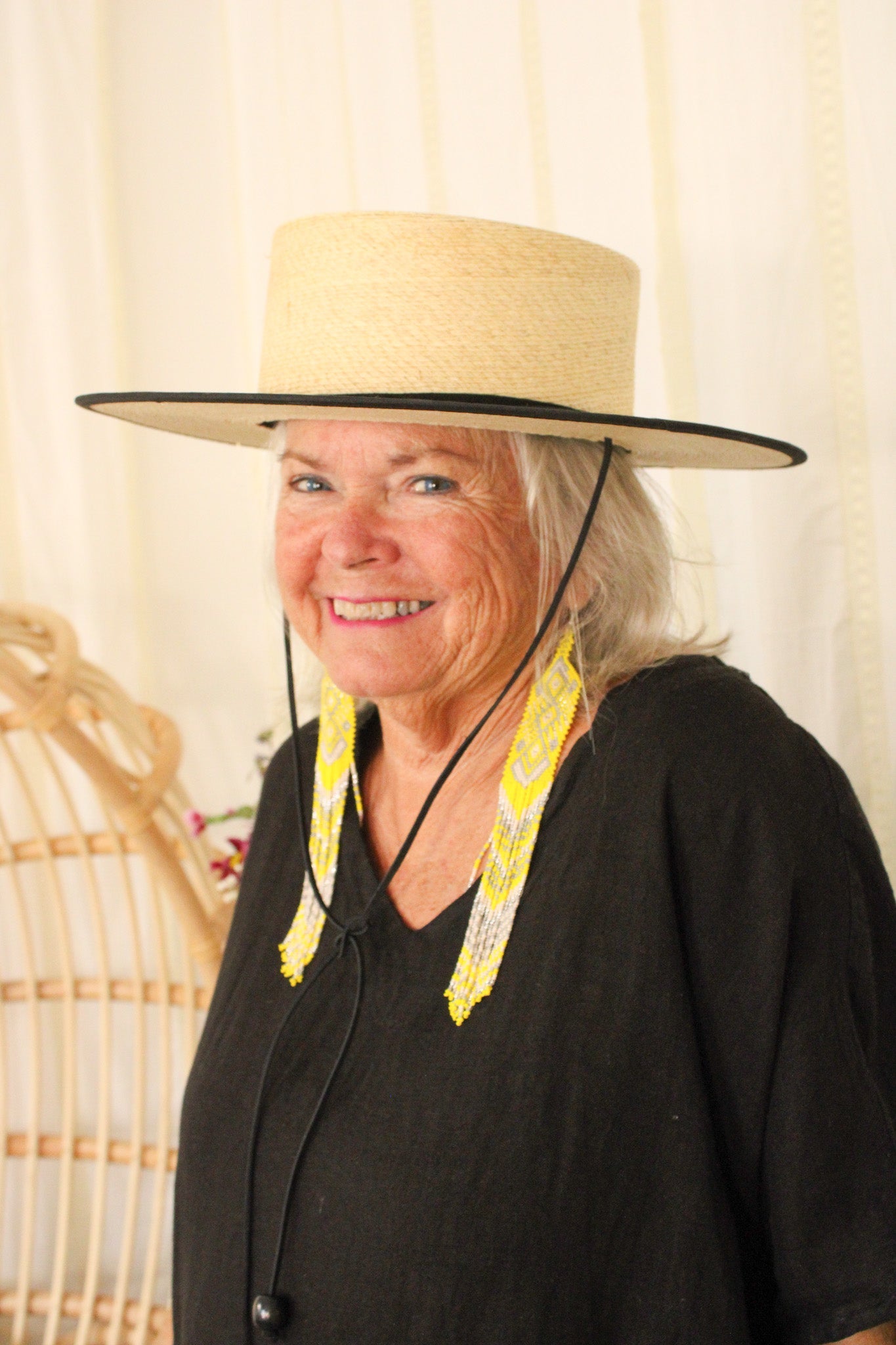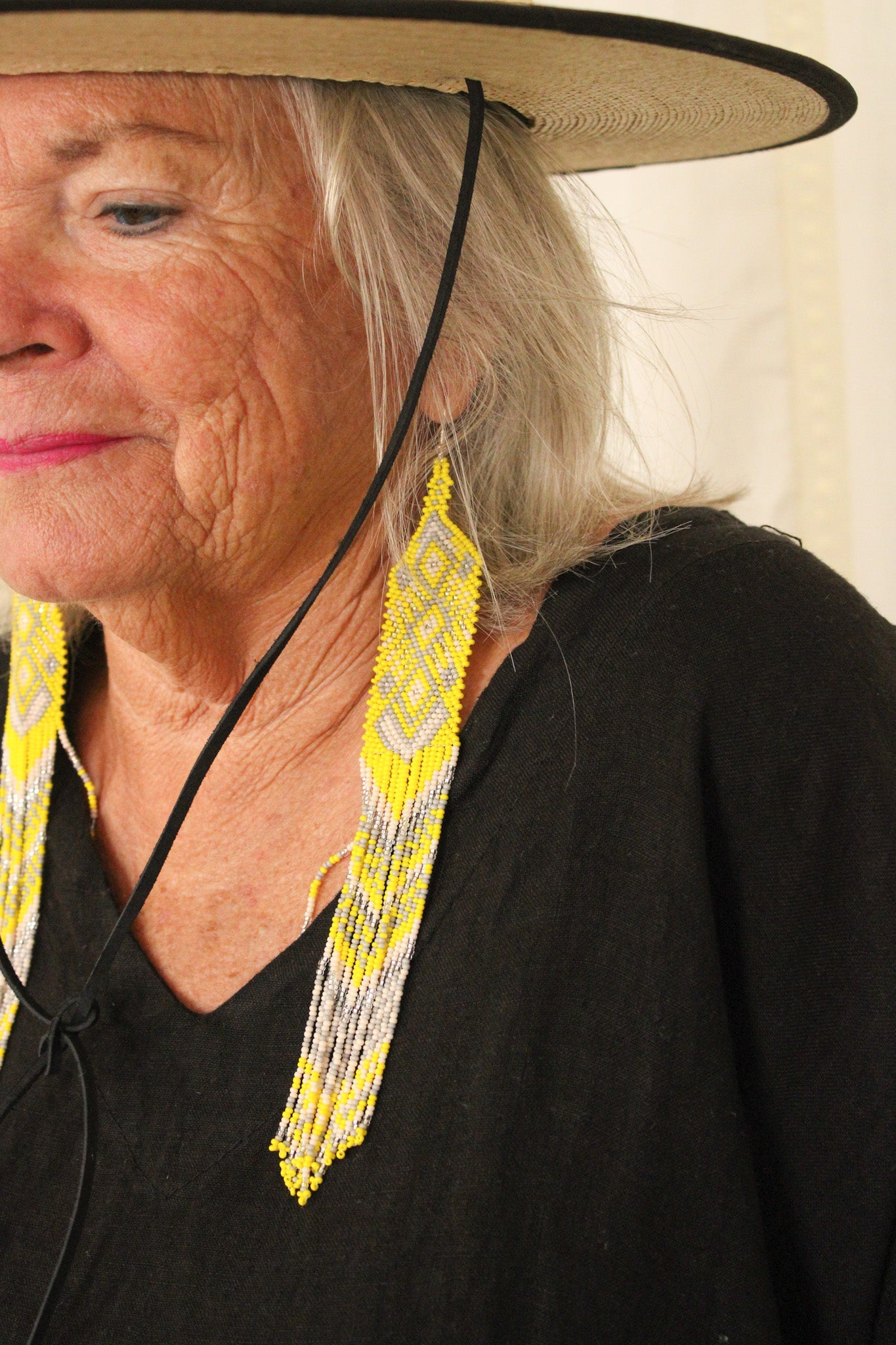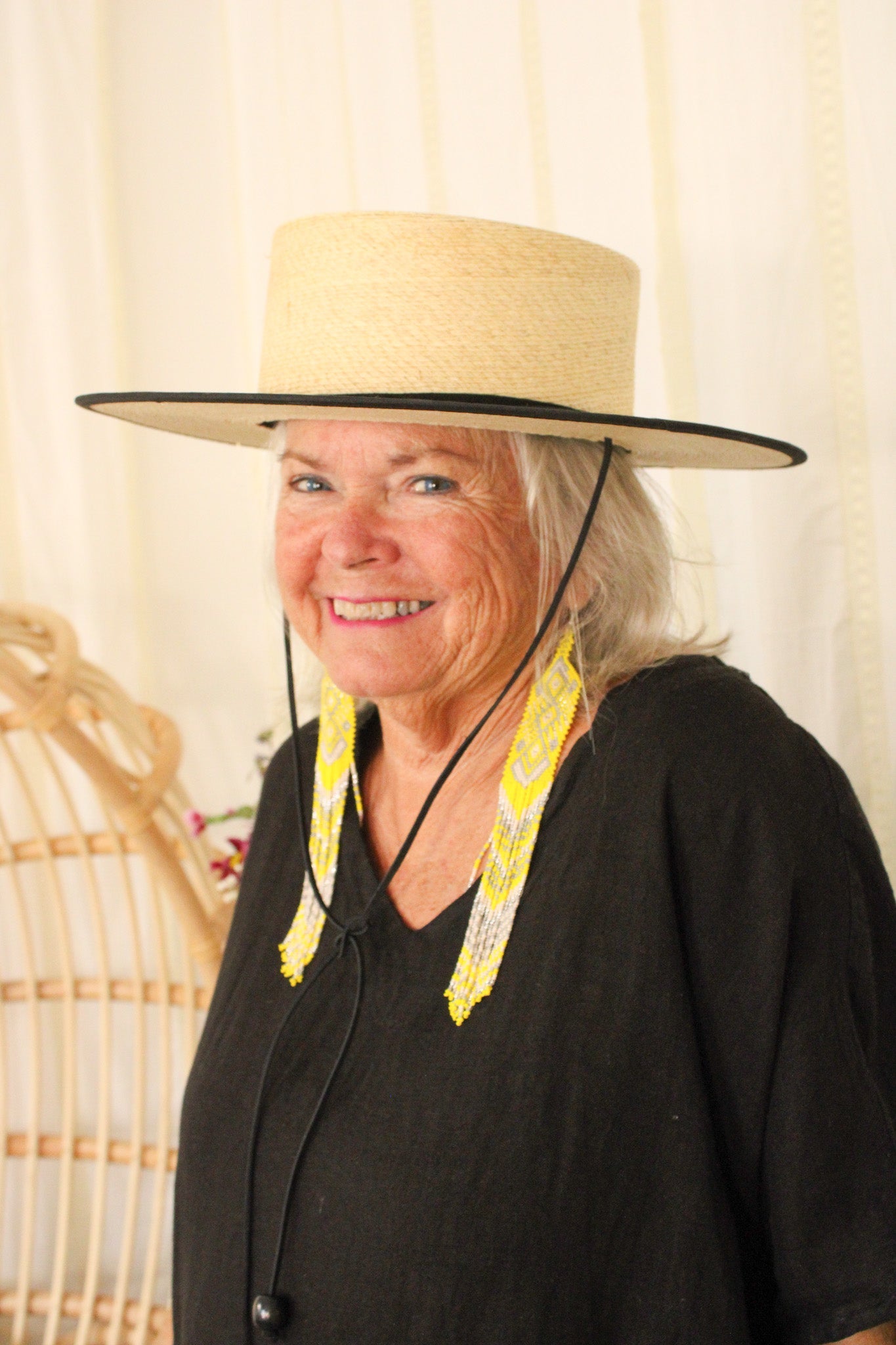 Daffodil Prism Earrings
Stand out like the first gorgeous yellow flower of spring every time you wear the Daffodil earrings. More scientifically known as the Narcissus flower, it gets its name from an infamously handsome hunter in Greek Mythology who fell so in love with his own reflection that he never looked away again. To be quite honest, you may have the same problem when you're wearing them!

Materials: Seed beads, beading thread, sterling silver ear wires
Measurements: 9 inch length, these are statement makers without the heavy weight.
All of Mother Sierras pieces are genuinely and sustainably handmade by Wixárika & Otomí families in Mexico & Maya families in Guatemala.