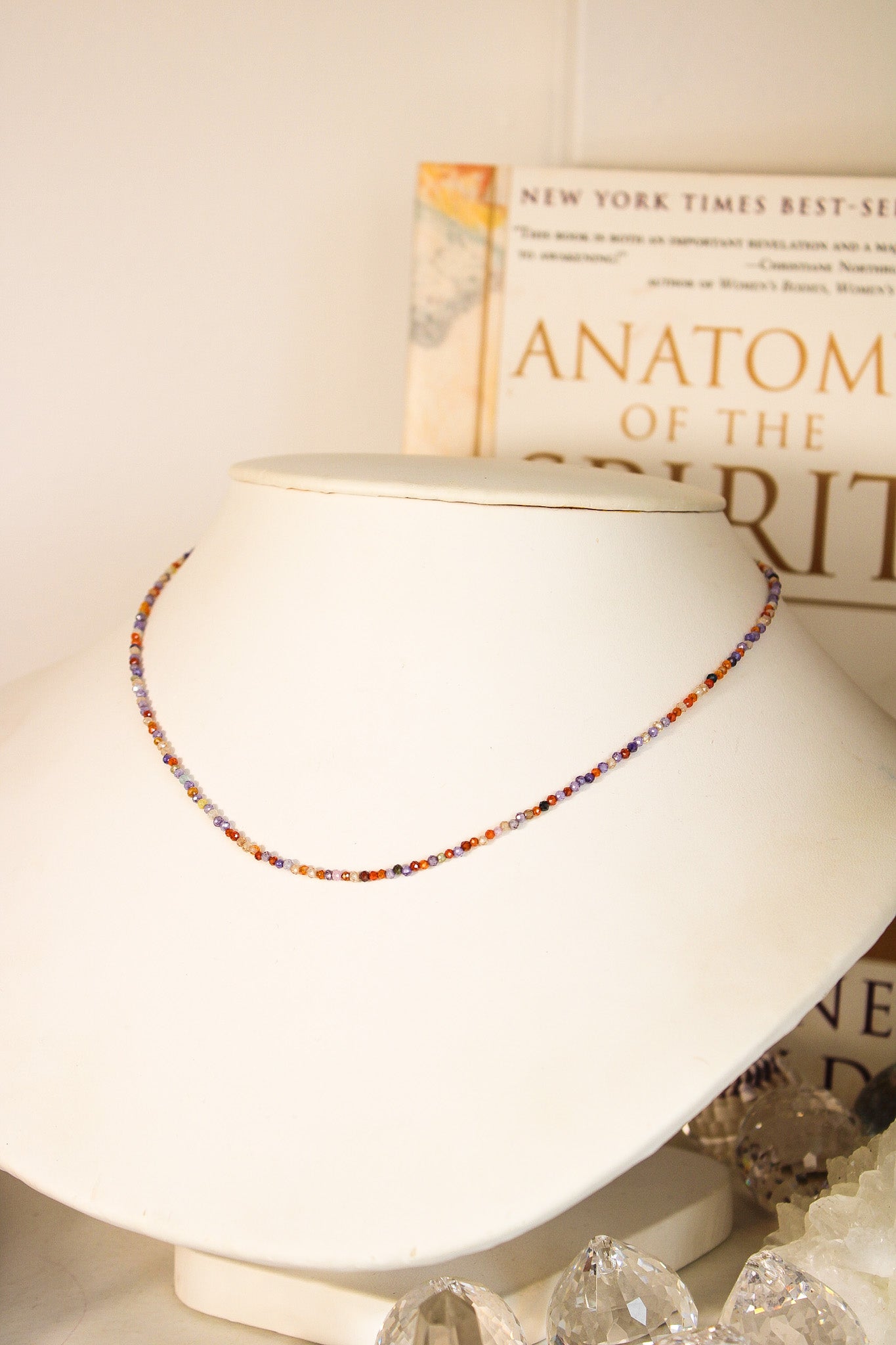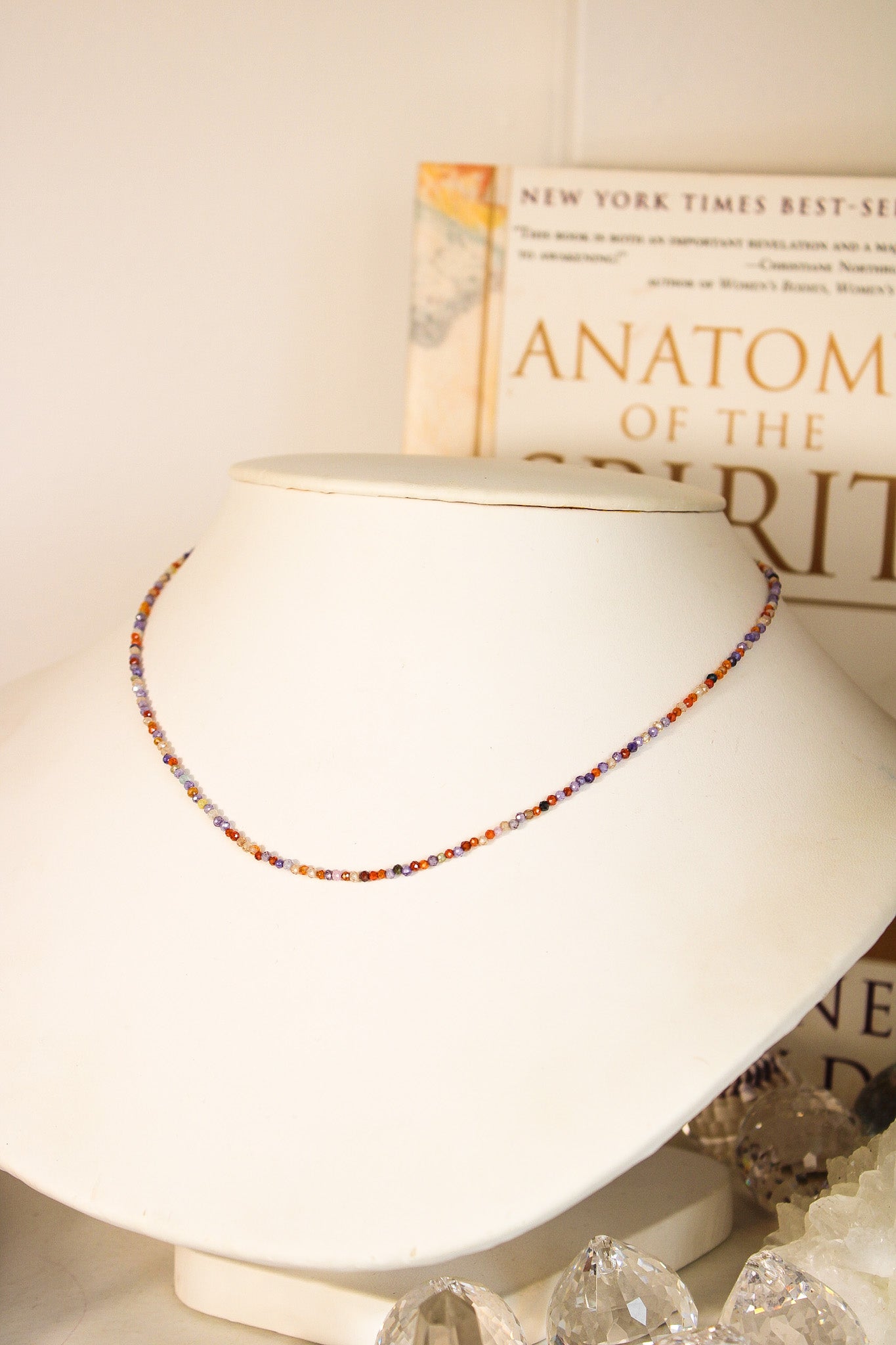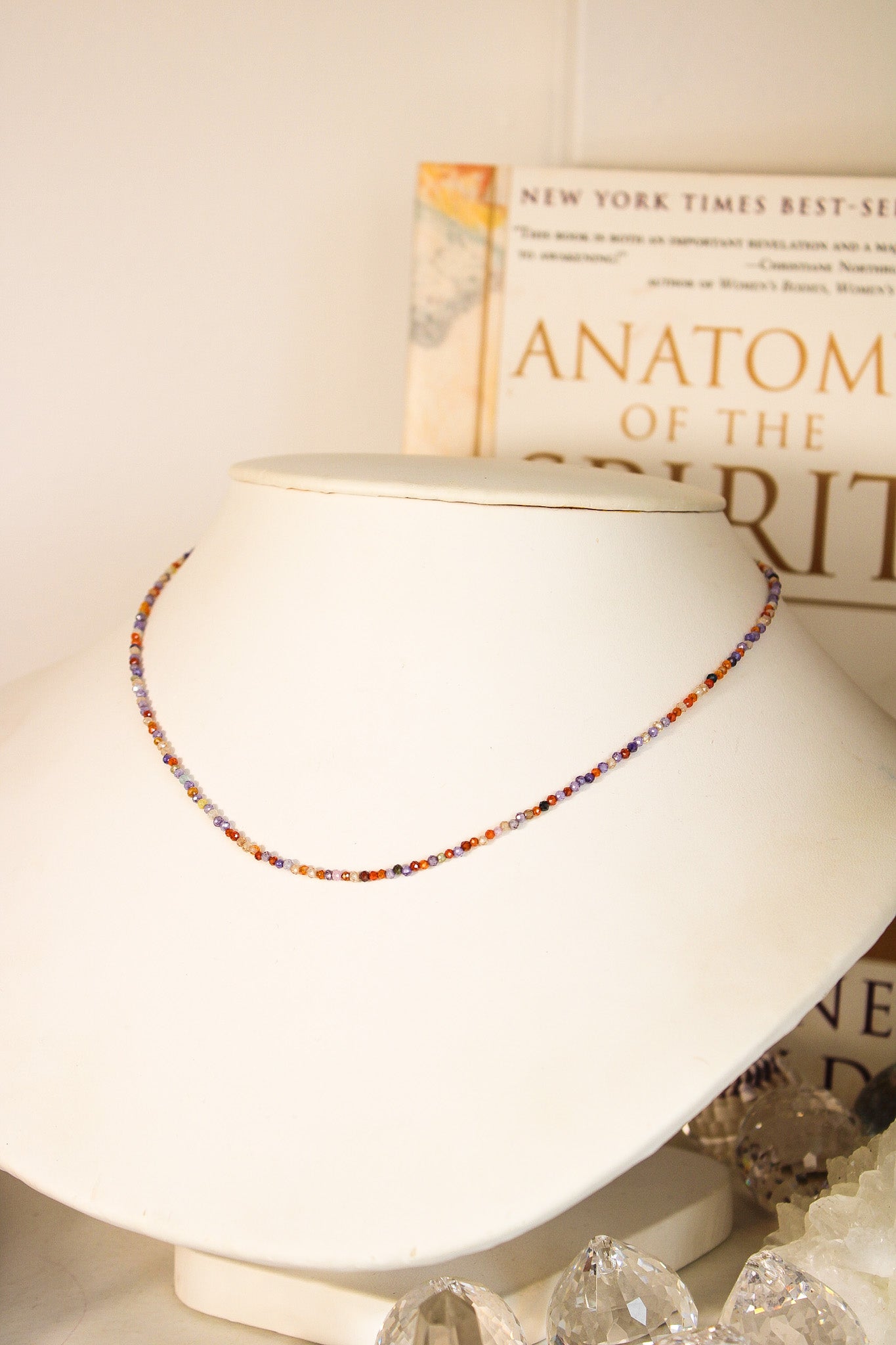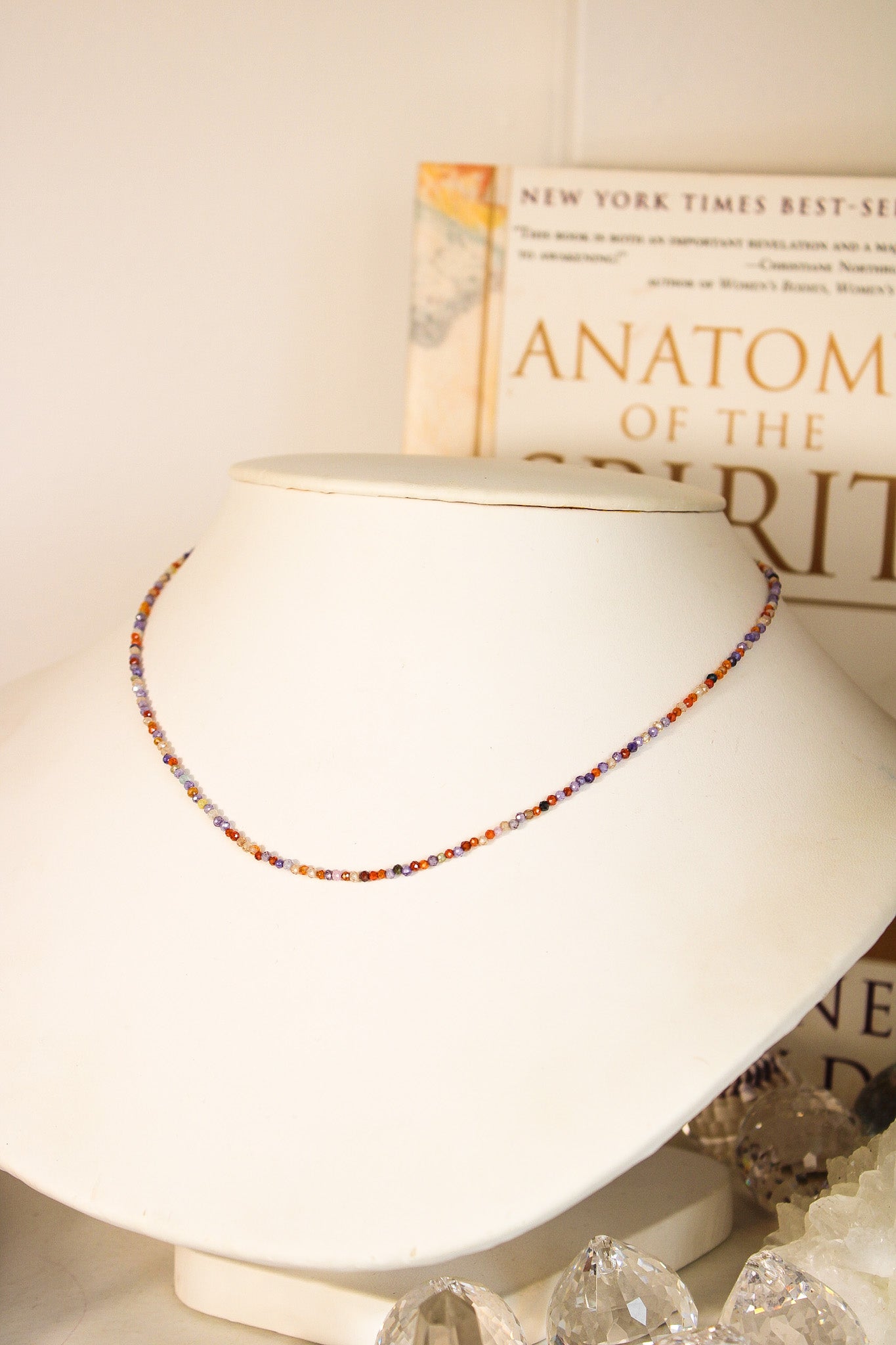 CZ Springtime Necklace
These necklaces were designed in collaboration with Ziabird owner, Lynn Manock and local jewelry artist Debra Pyeatt. 
Description: This necklace would go with any outfit. It is comprised of tiny faceted CZ beads. CZ. stands for Cubic Zirconia which is a man-made bead made of Zirconium Dioxide and give the appearance of diamonds. 
Metal/Materials: Faceted CZ  beads, beading cable, sterling silver crimps, gold French wire, gold-filled lobster clasp, crimp covers and jump rings. 
Length: 17 inches
Weight: lightweight 
 Made in: Wilmington, NC