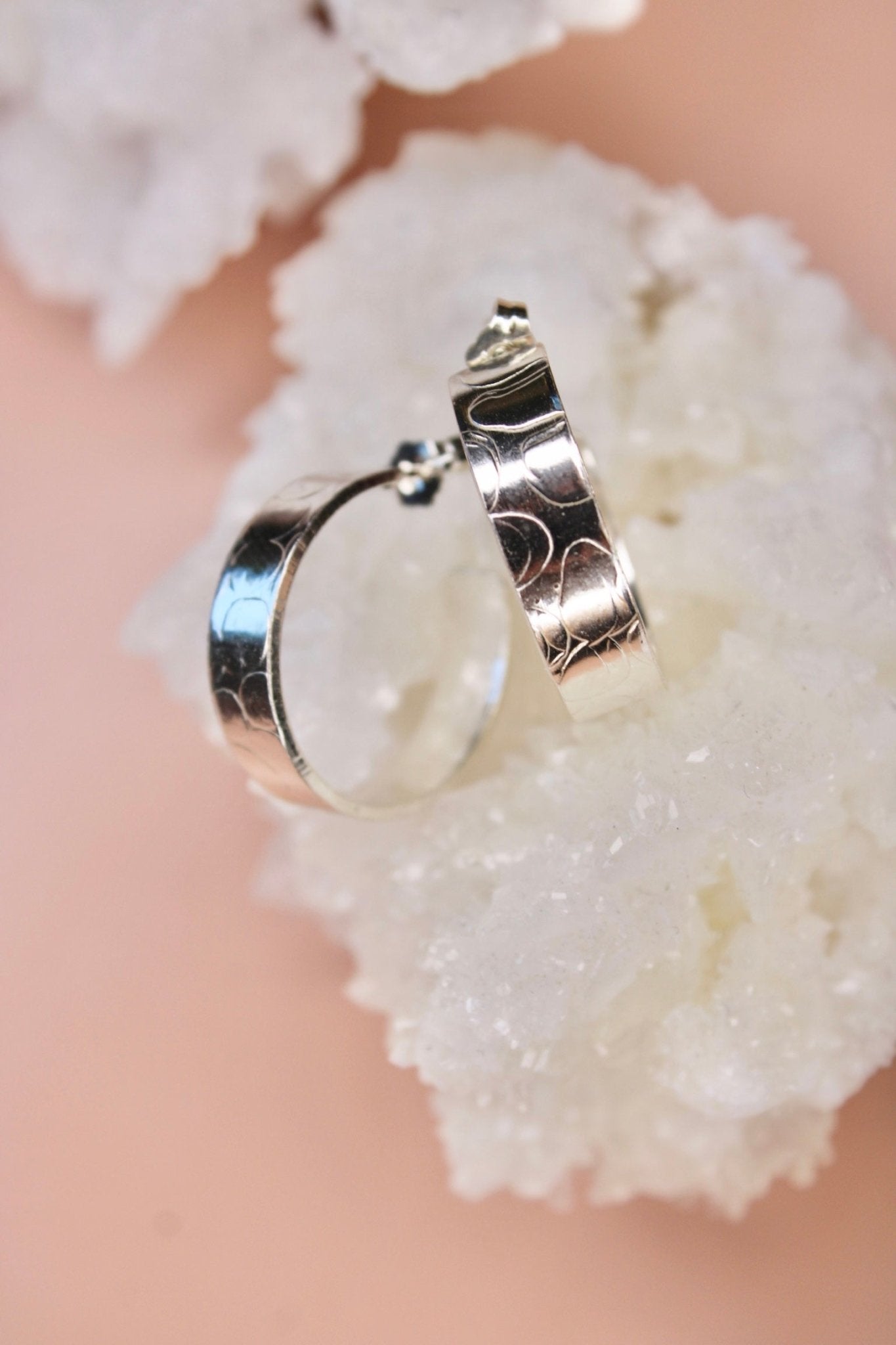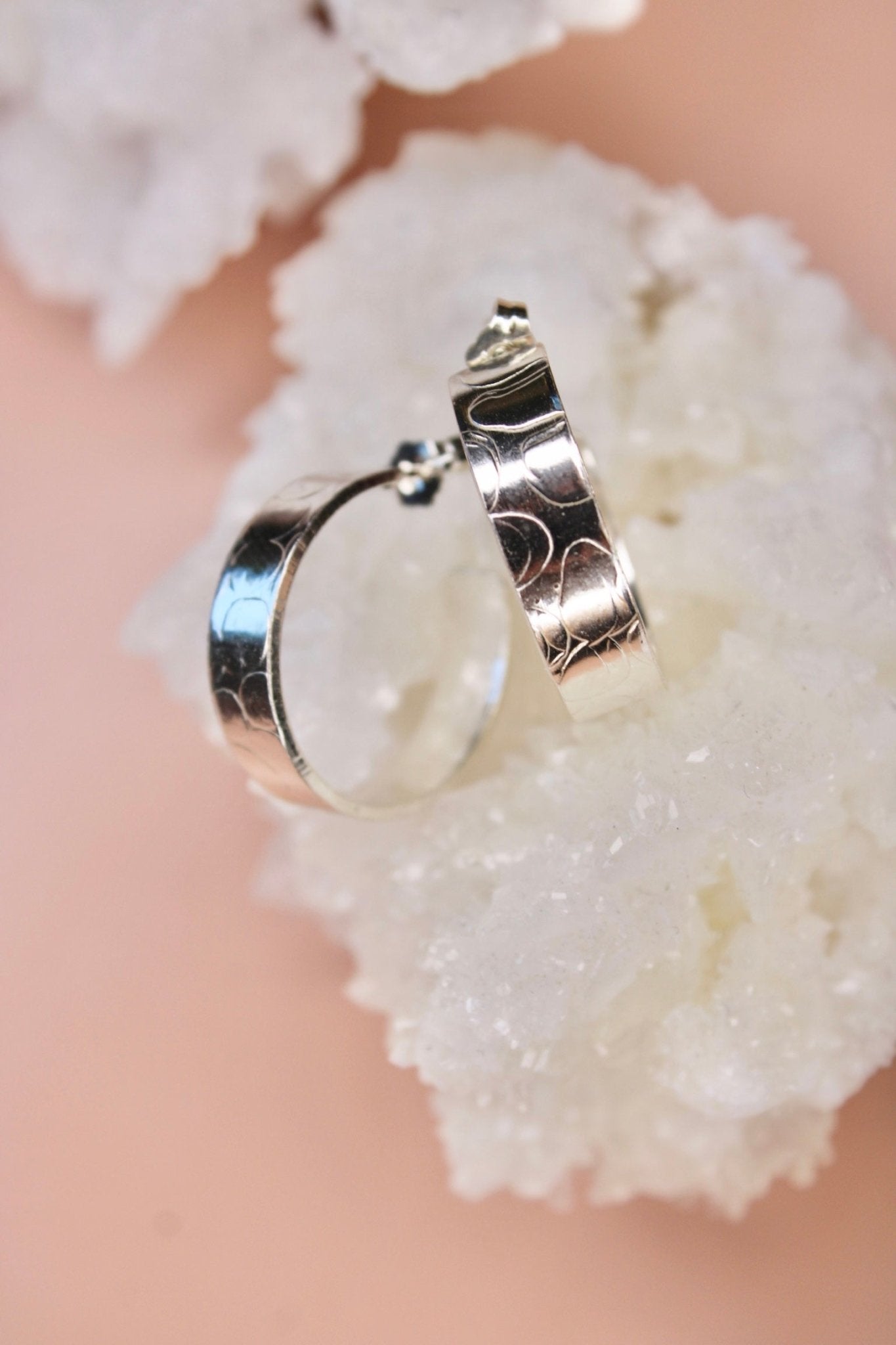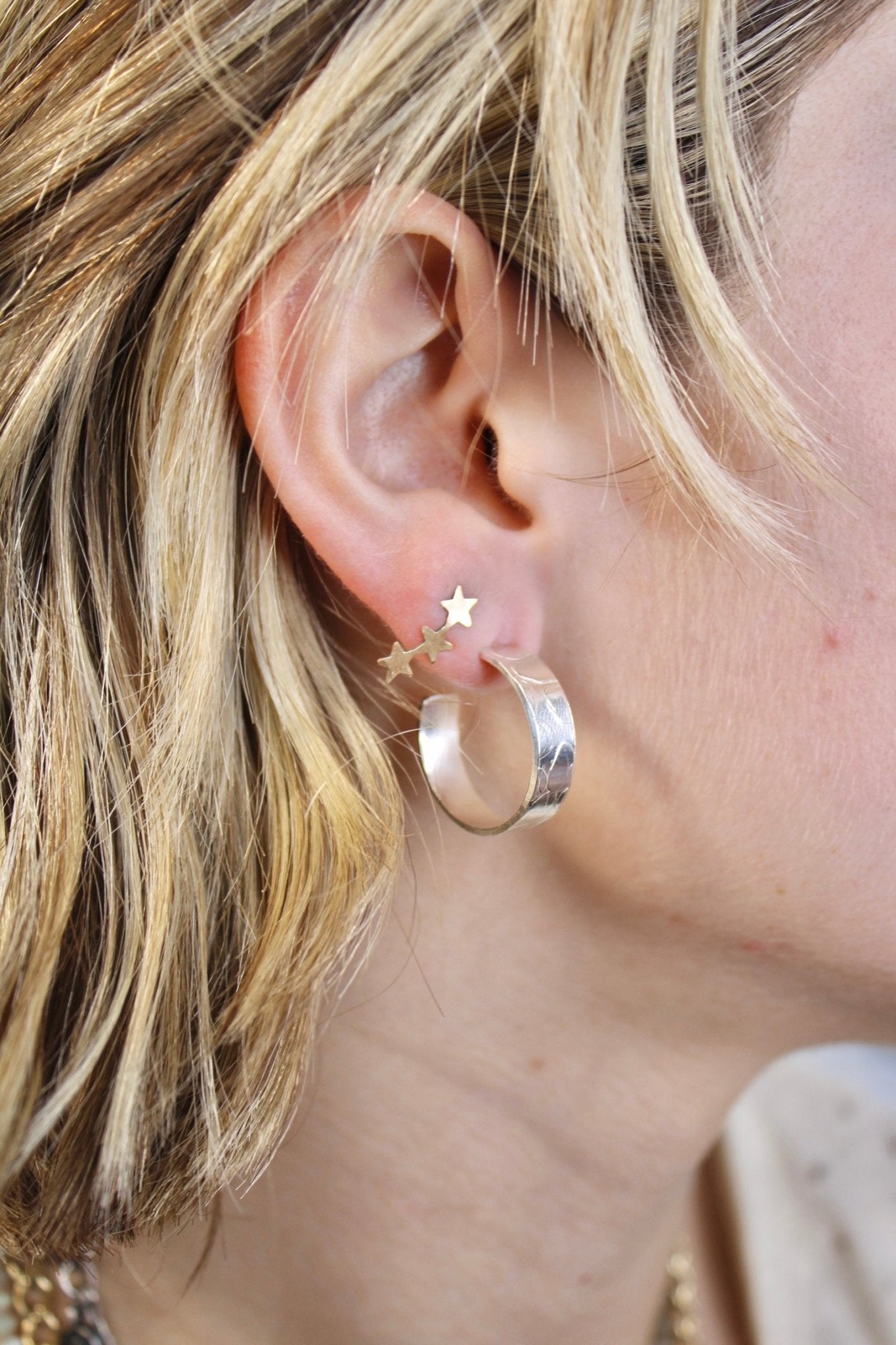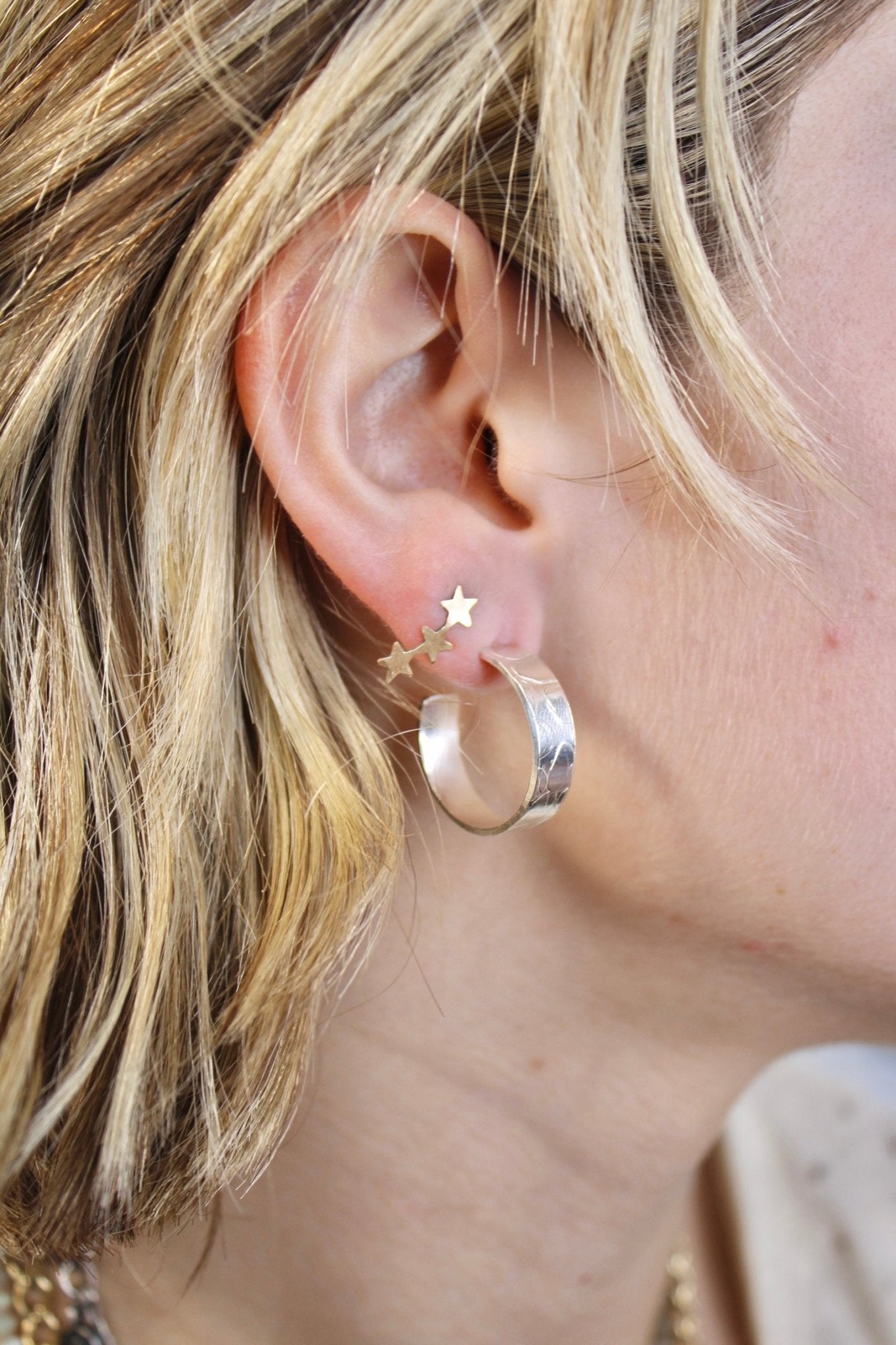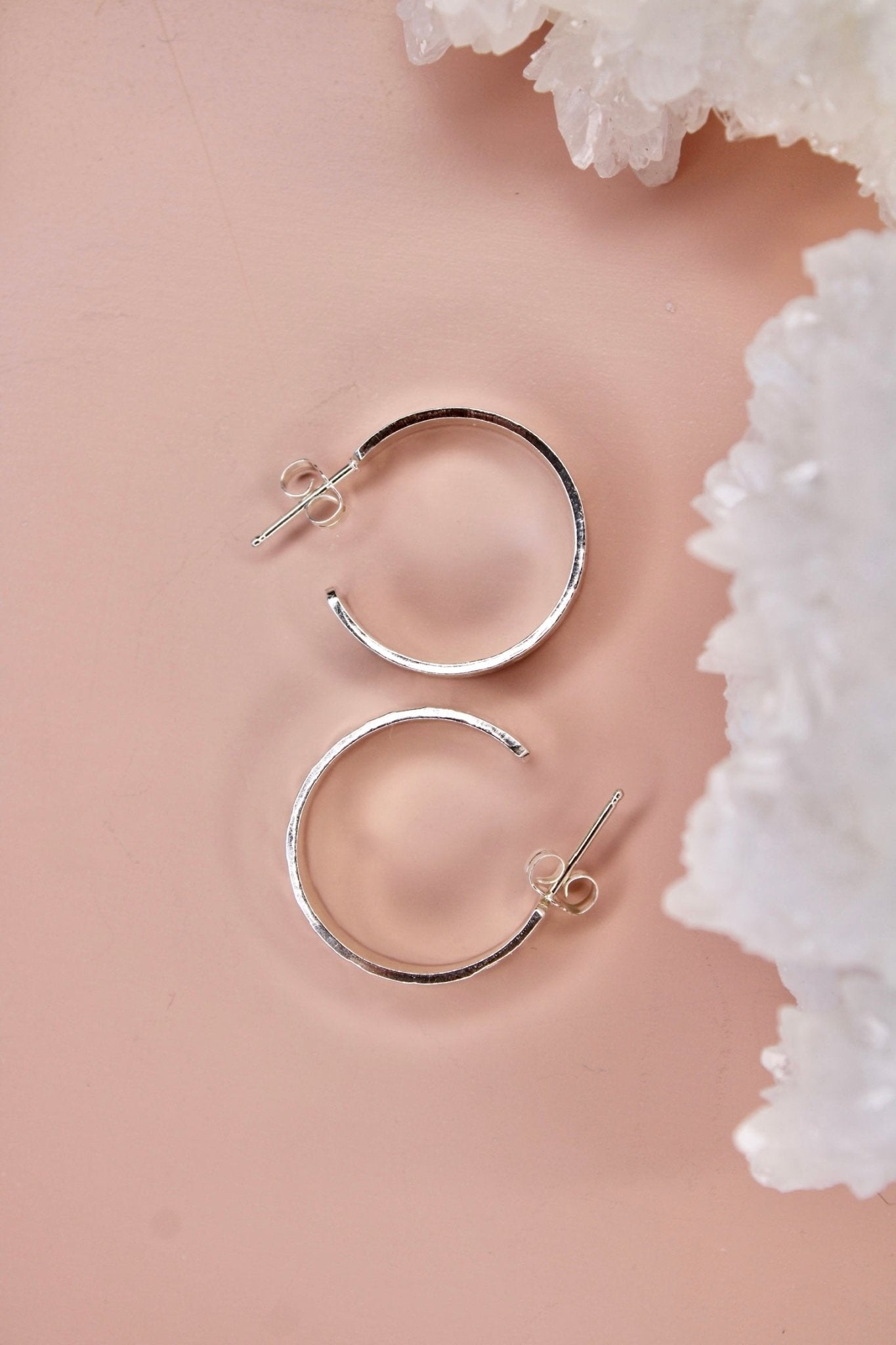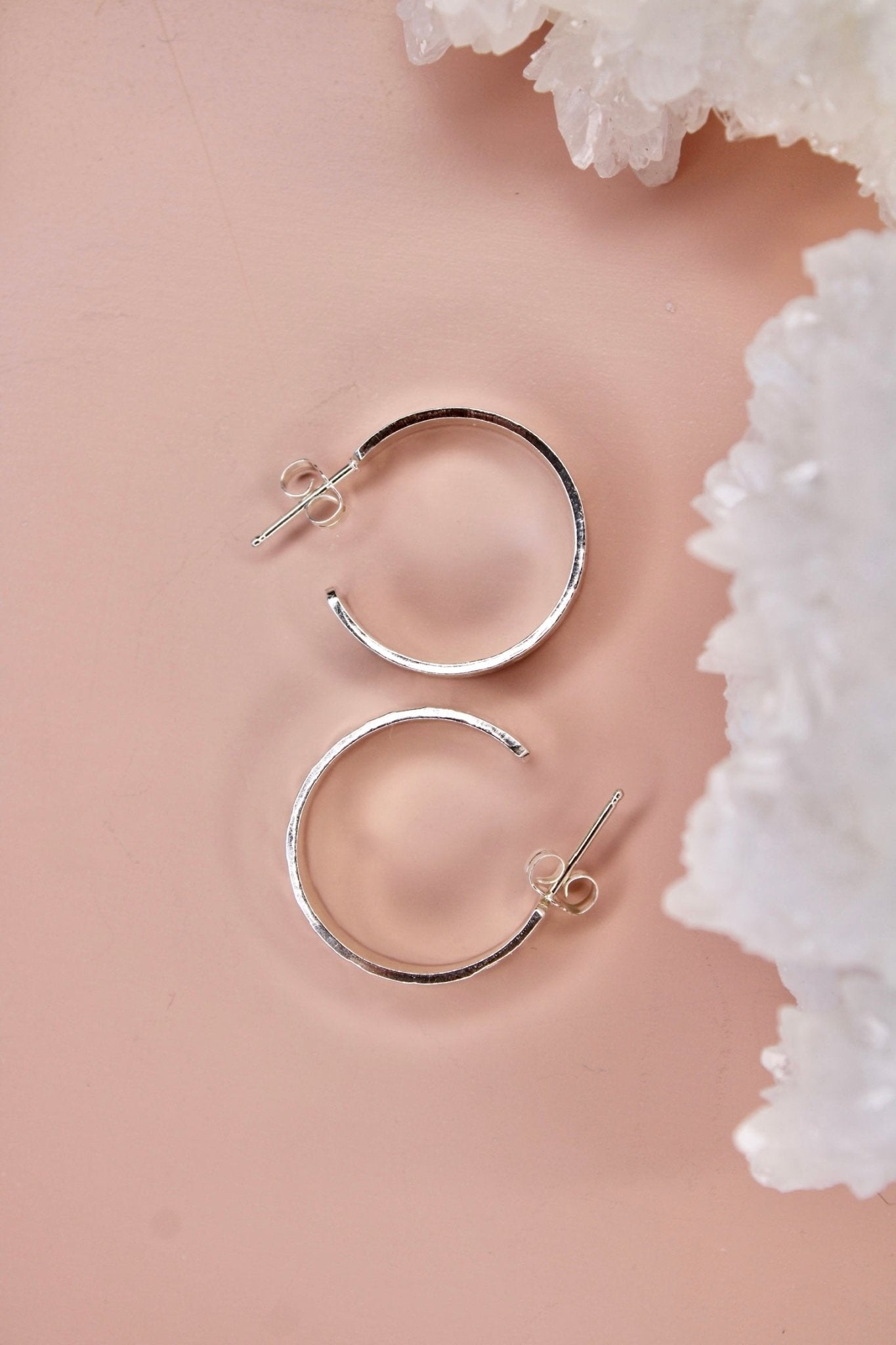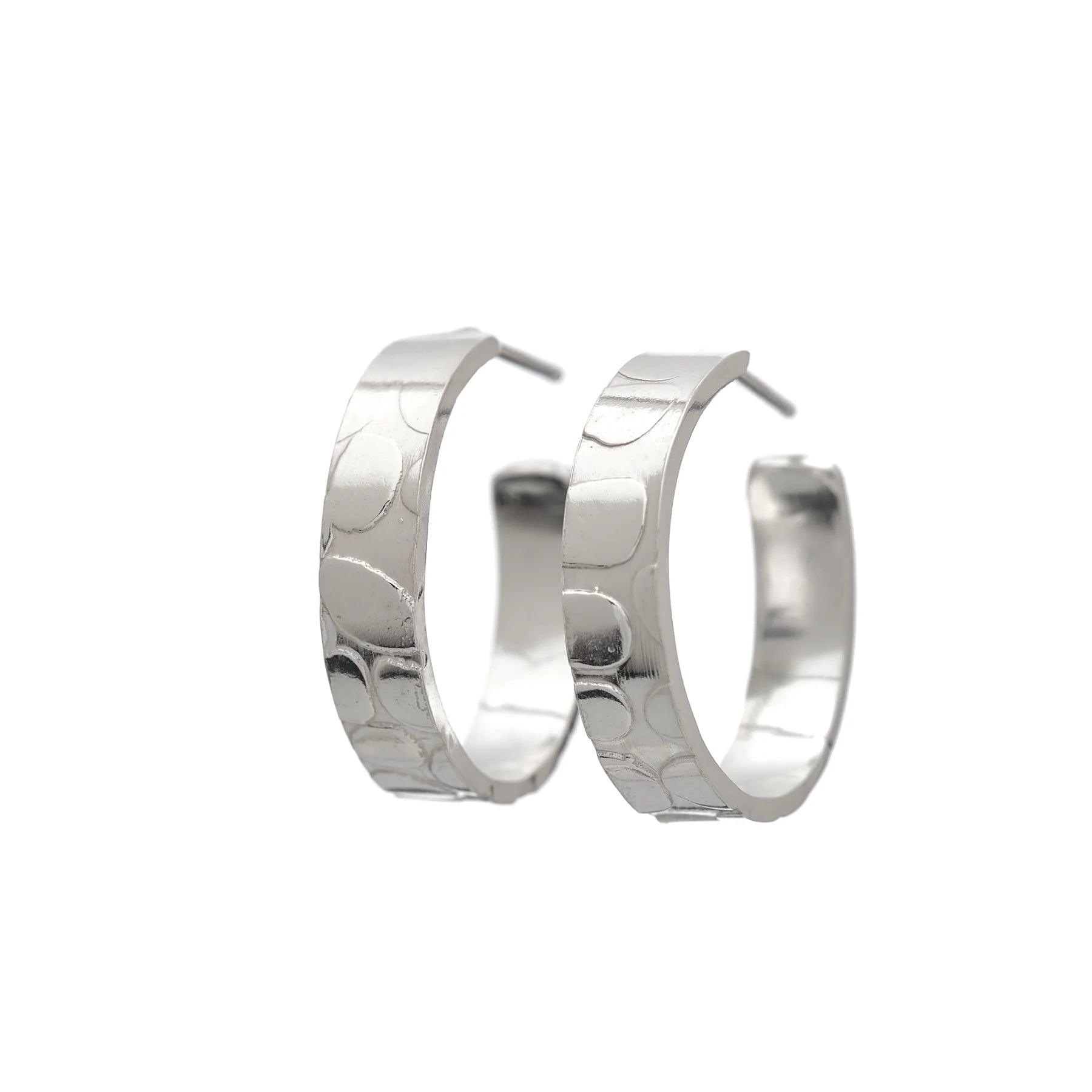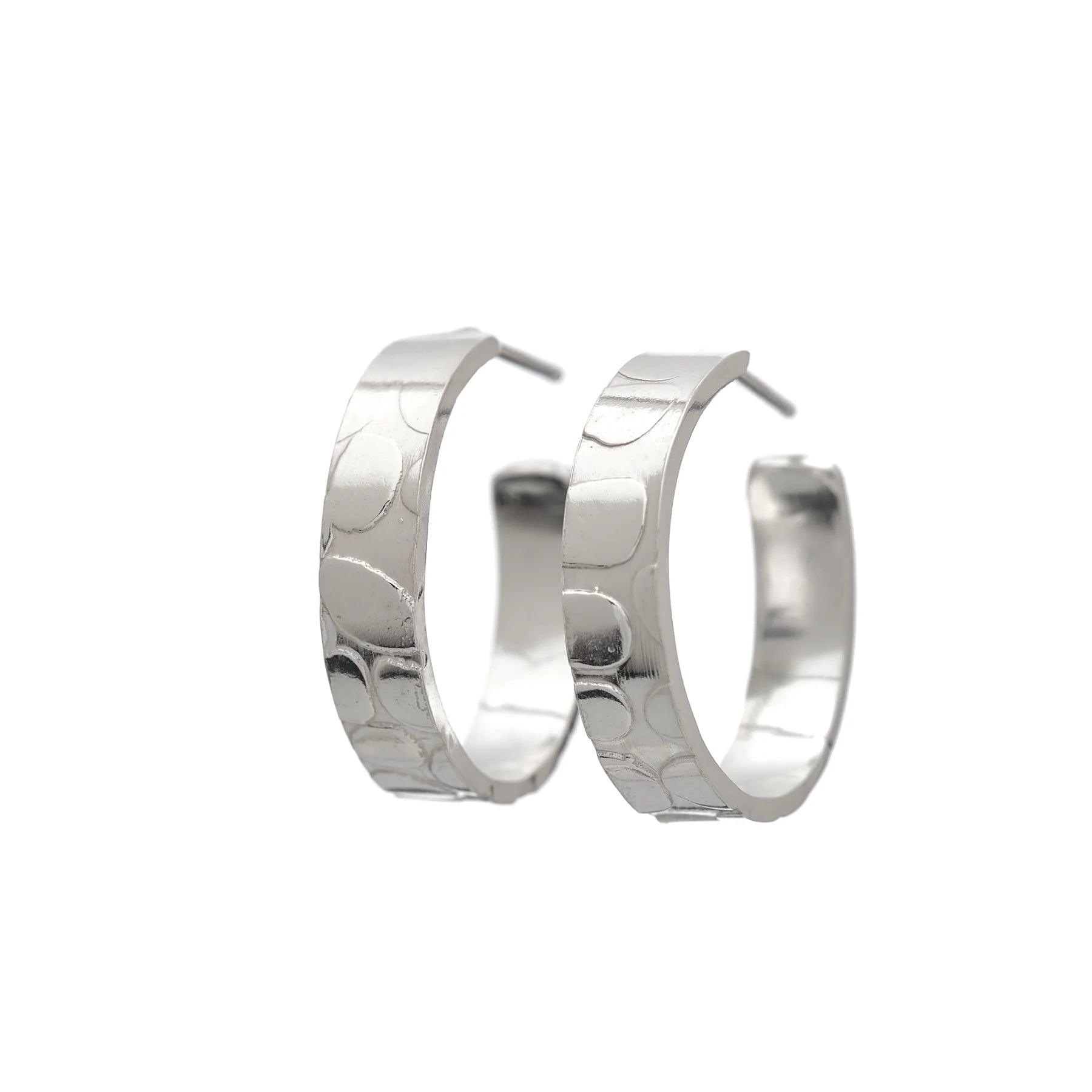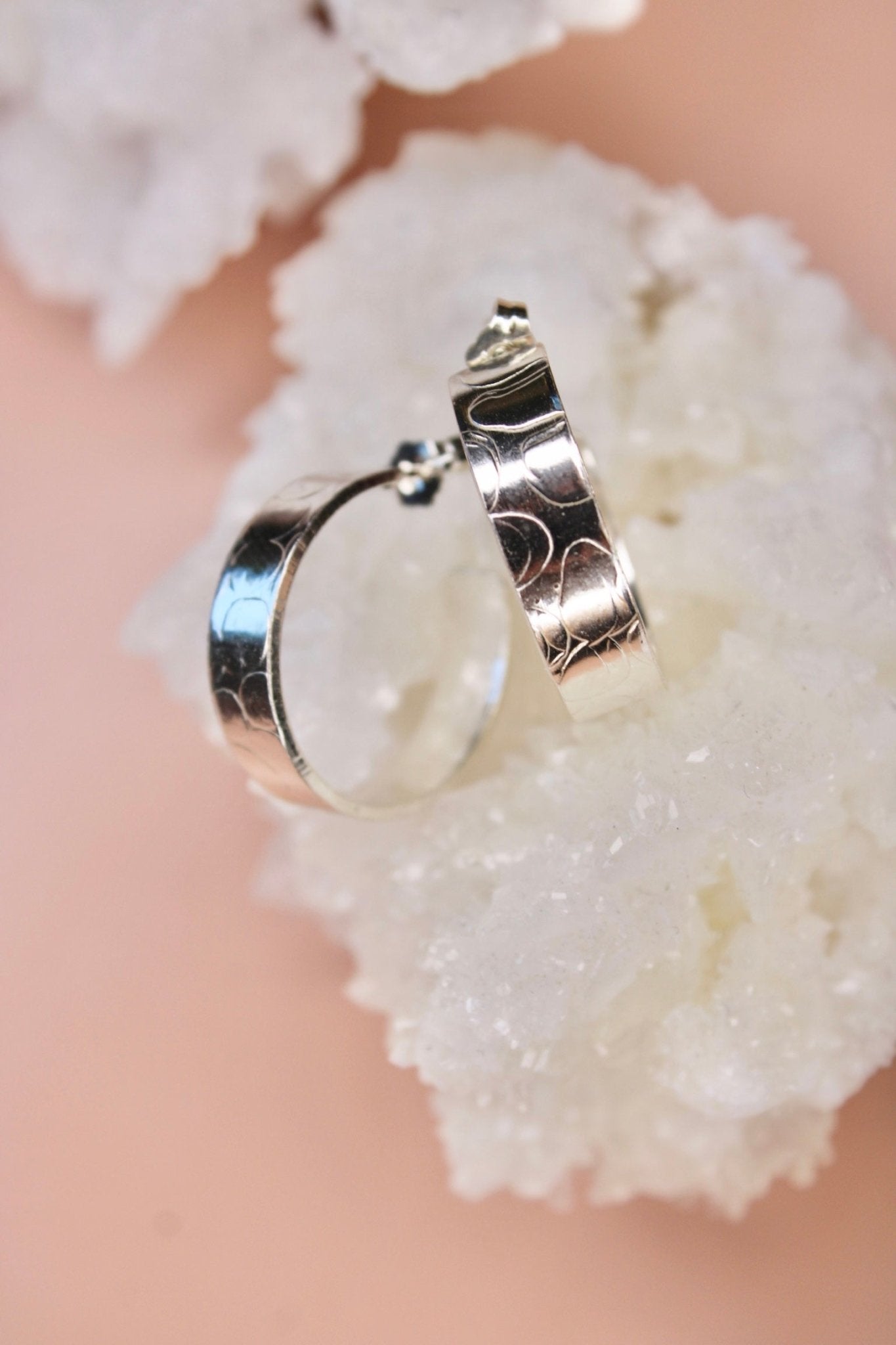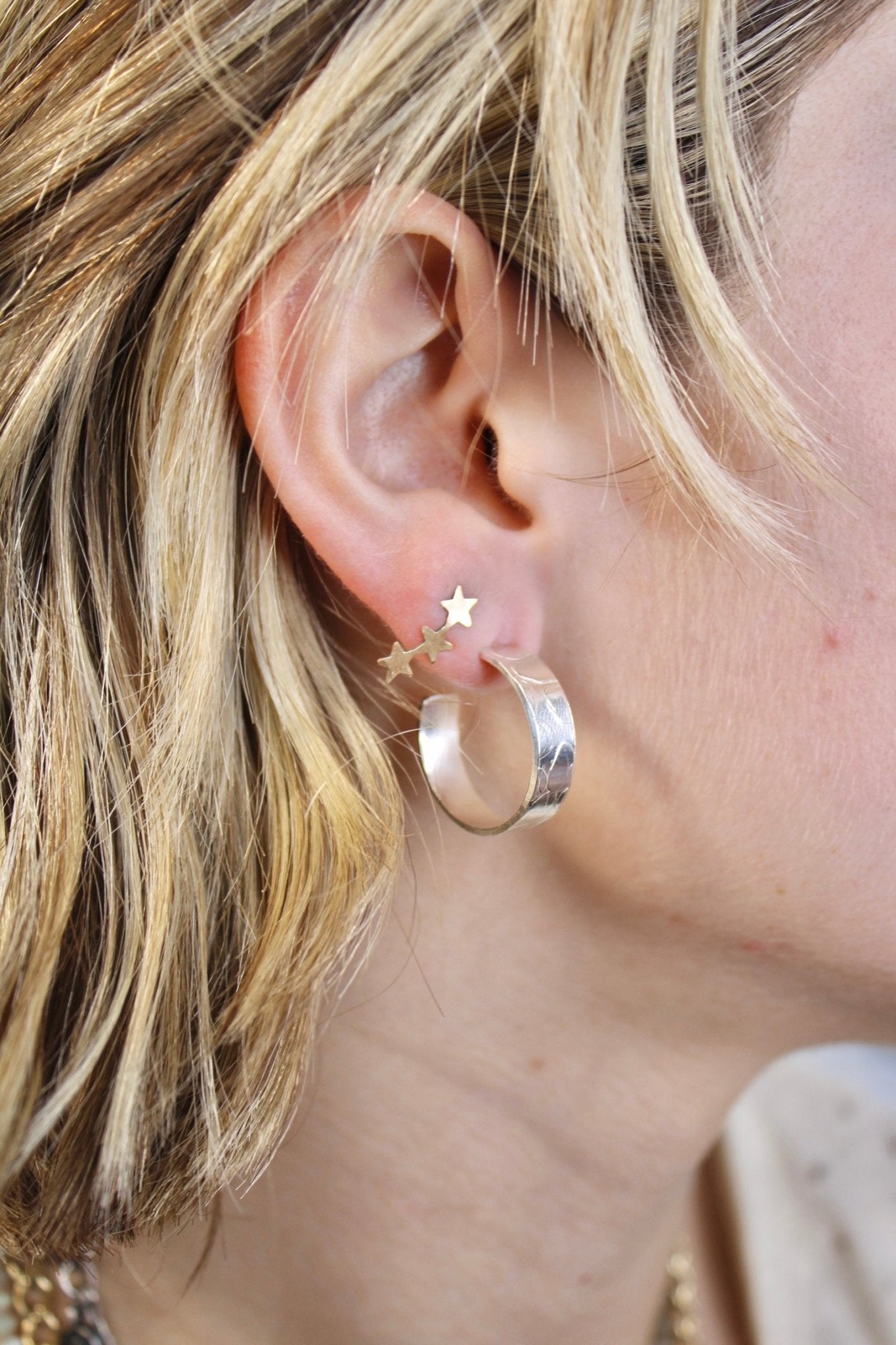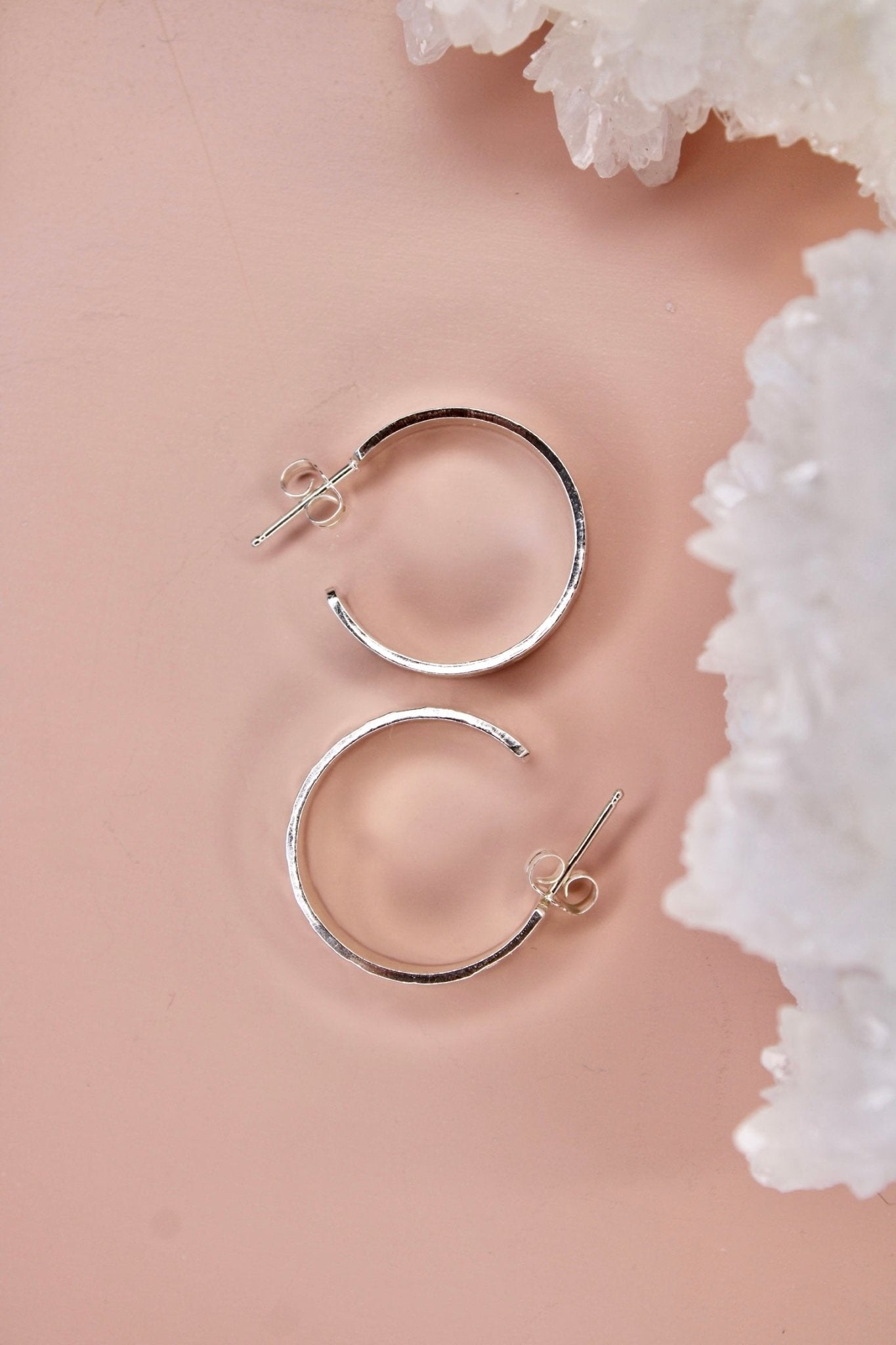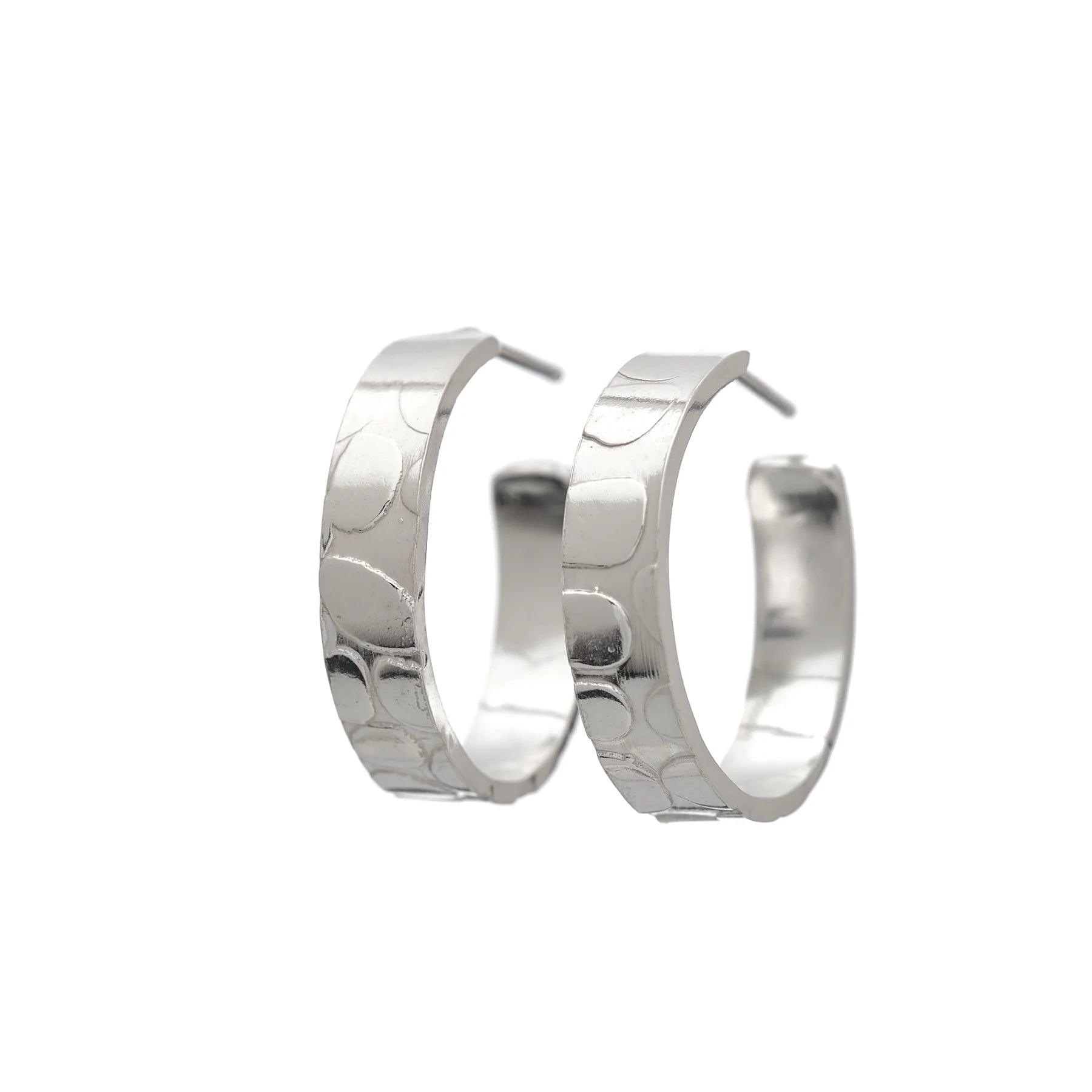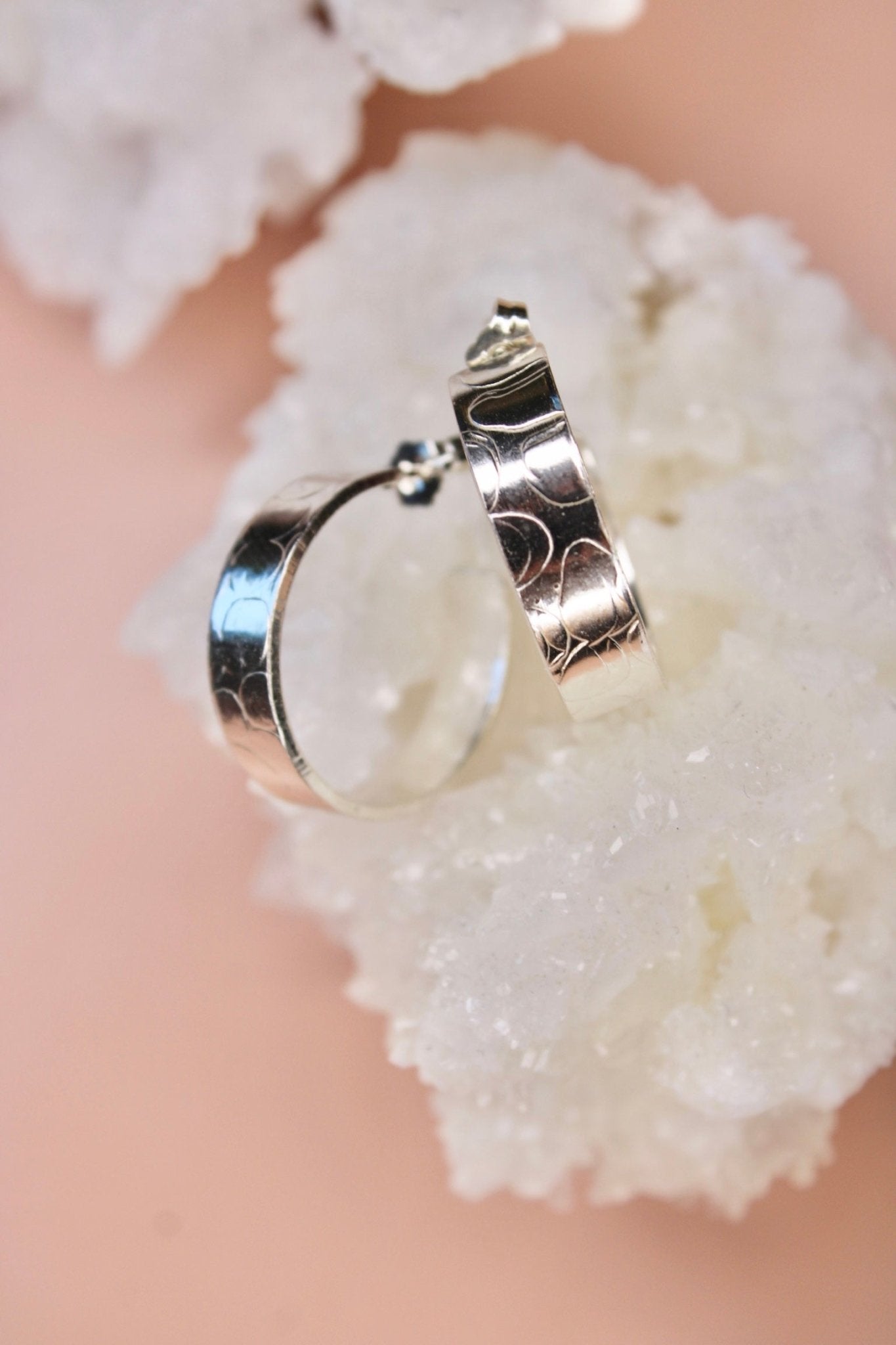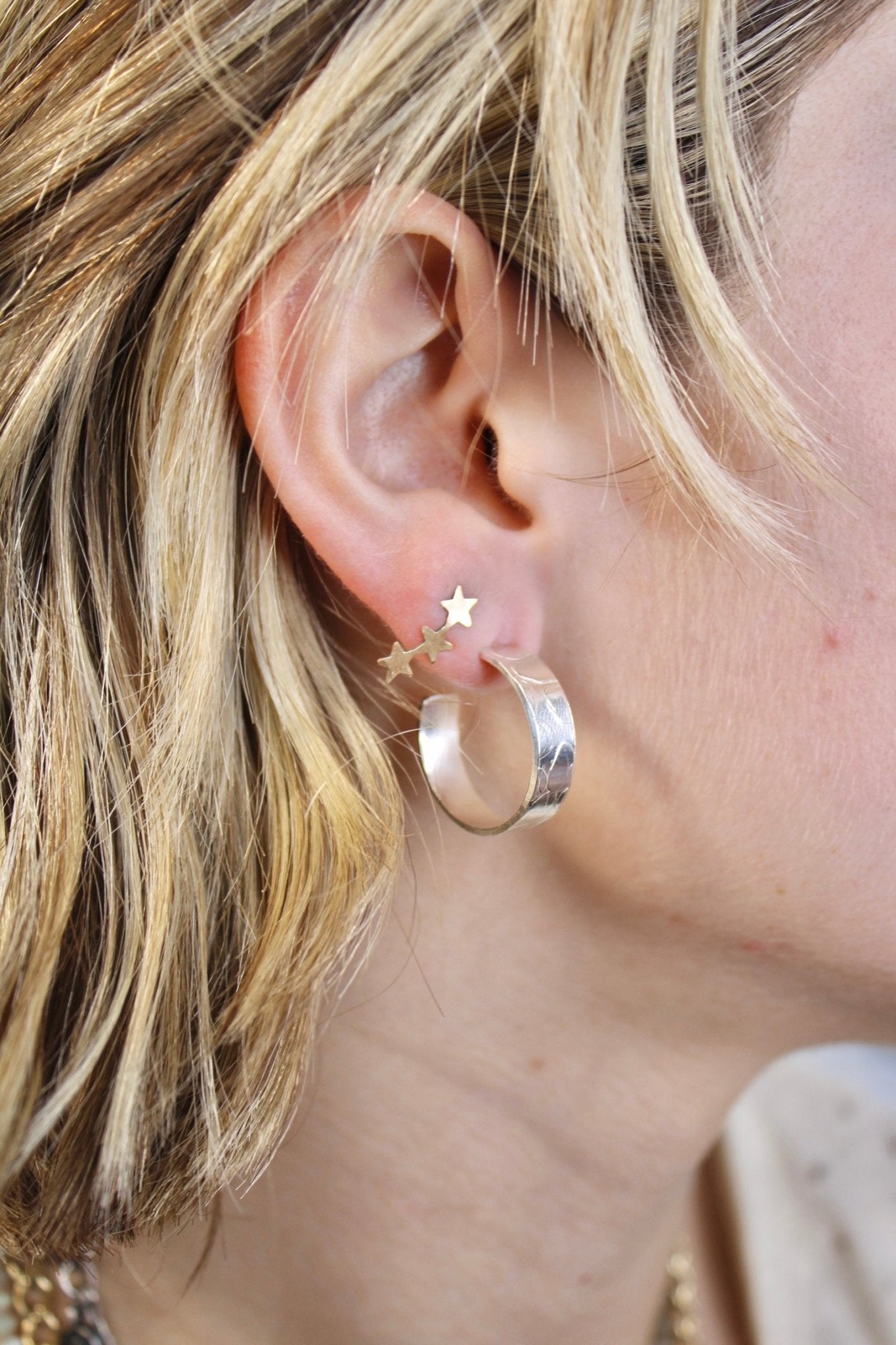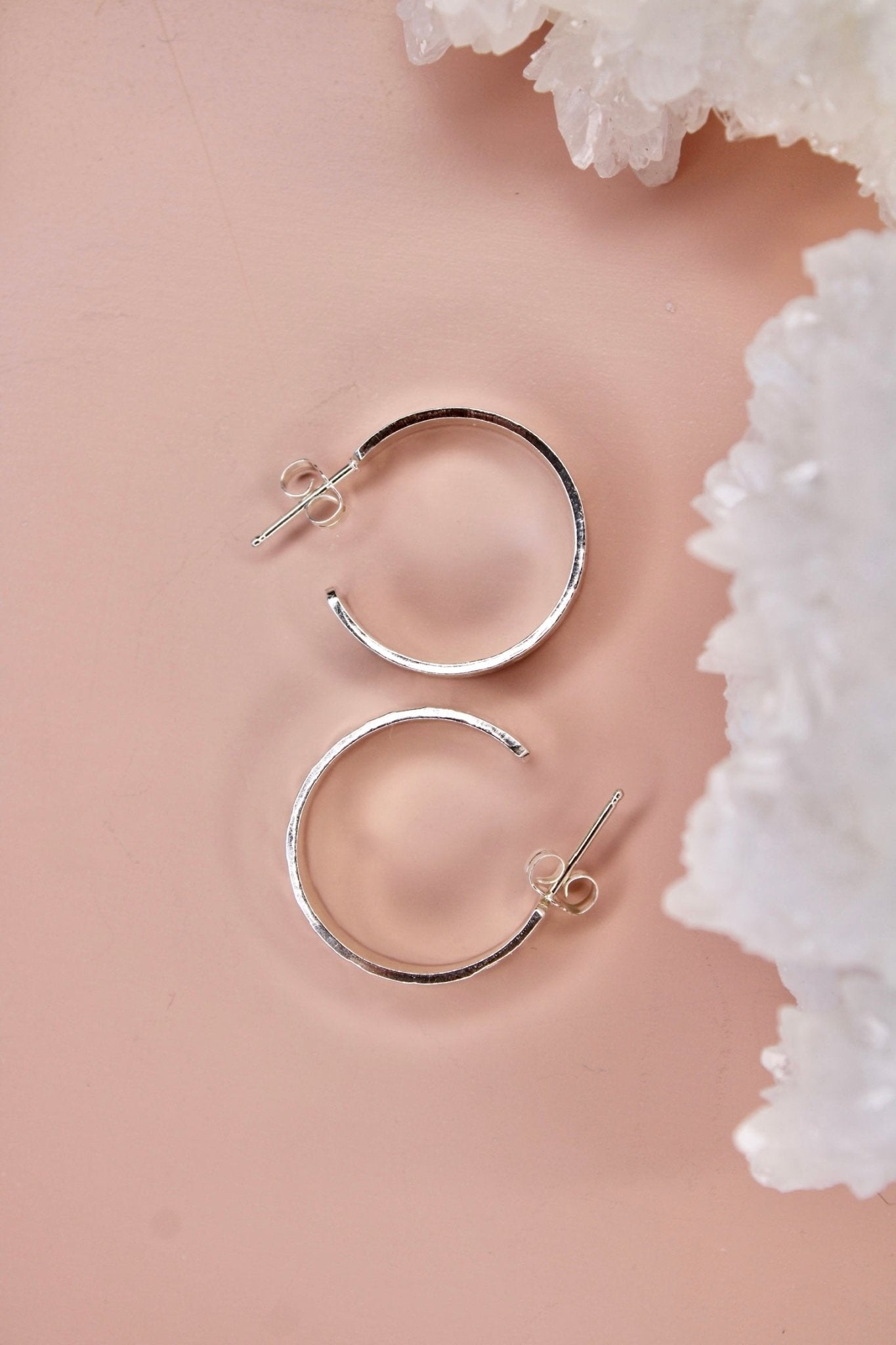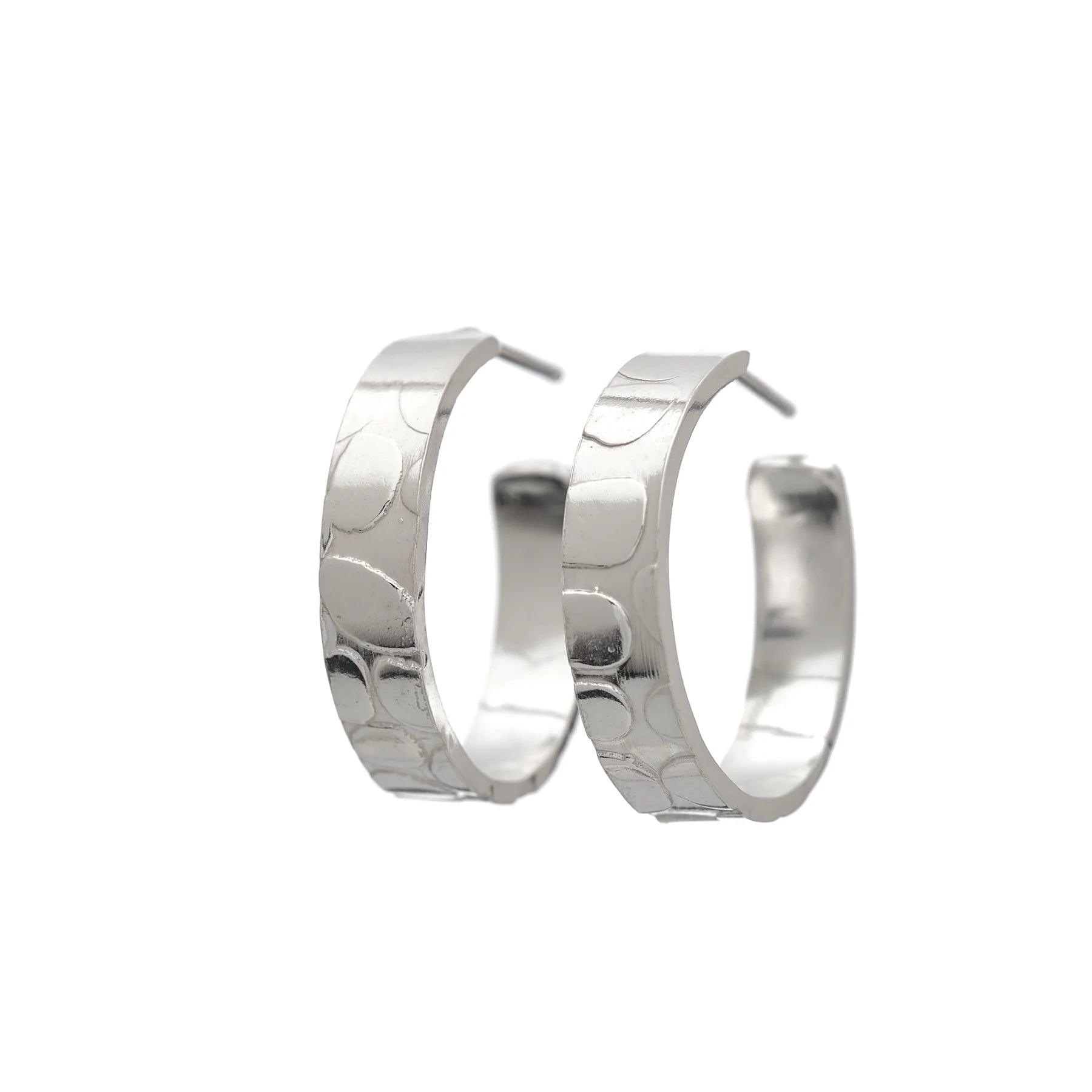 Snake Skin Hoop
The hoop you've been wearing for! Playful texture packaged up in a small and sleek hoop. 
Snakeskin embossing brings a timeless texture to this handcrafted collection. Sheets of Sterling Silver metals are run through their Roll Mill with a patterning plate and just like magic they are able to elevate the look and feel of these pieces. 

Details:

1 inch diameter

3/16 inch width

Hand-forged in Raleigh, NC
Each piece is unique as the pattern will slightly differ from one another, depending on where the metal is cut. Earrings will match as best as possible.