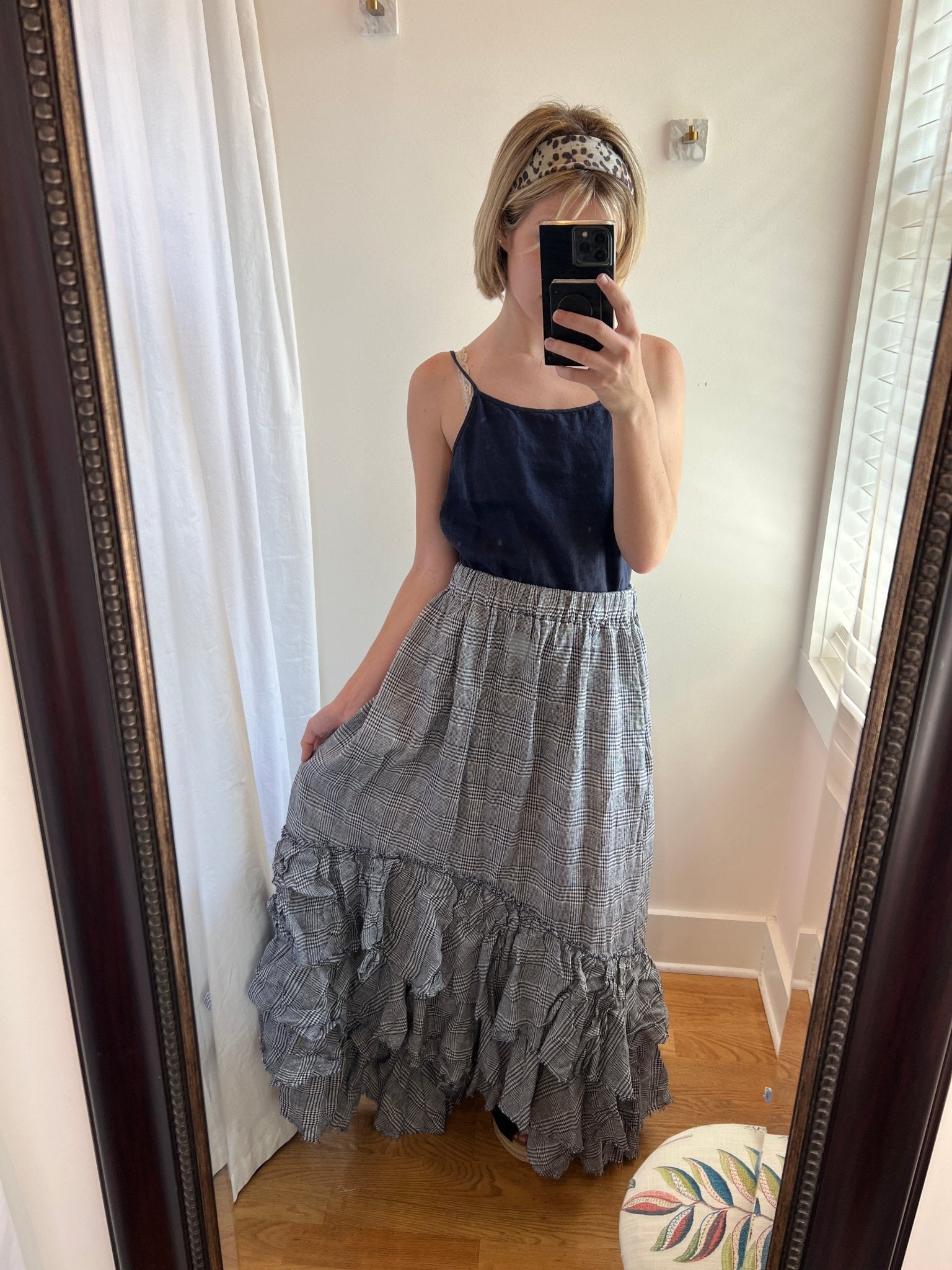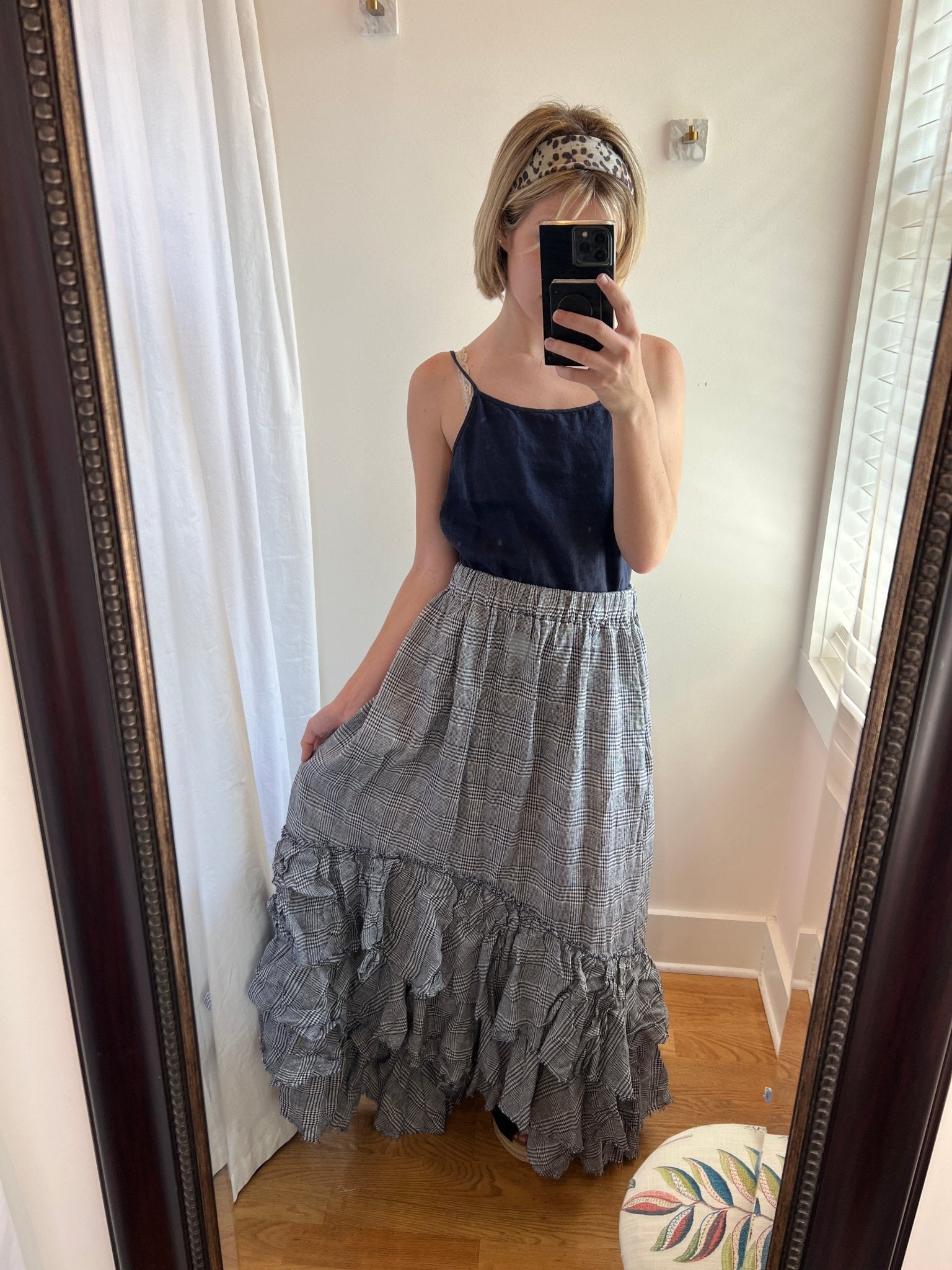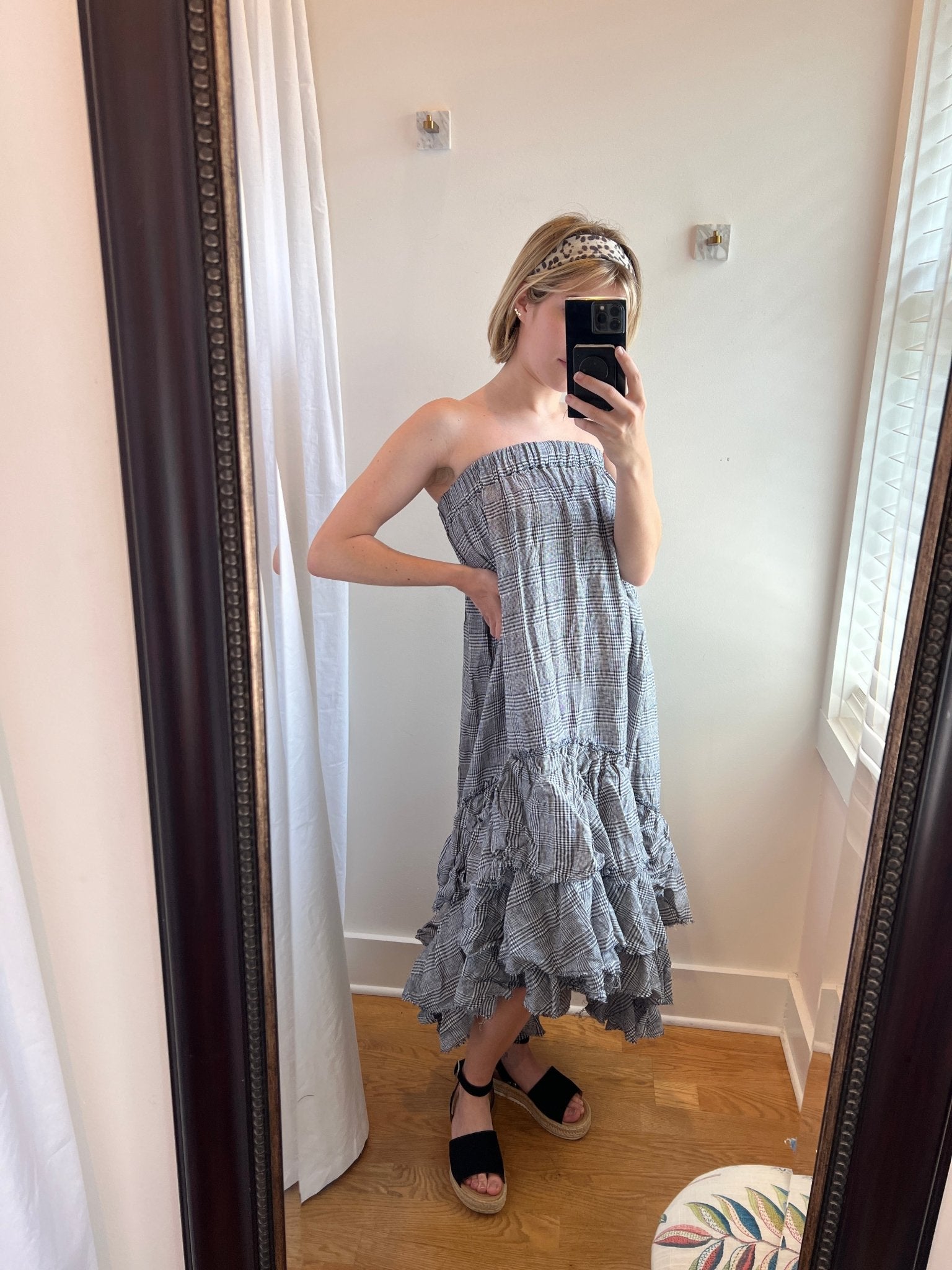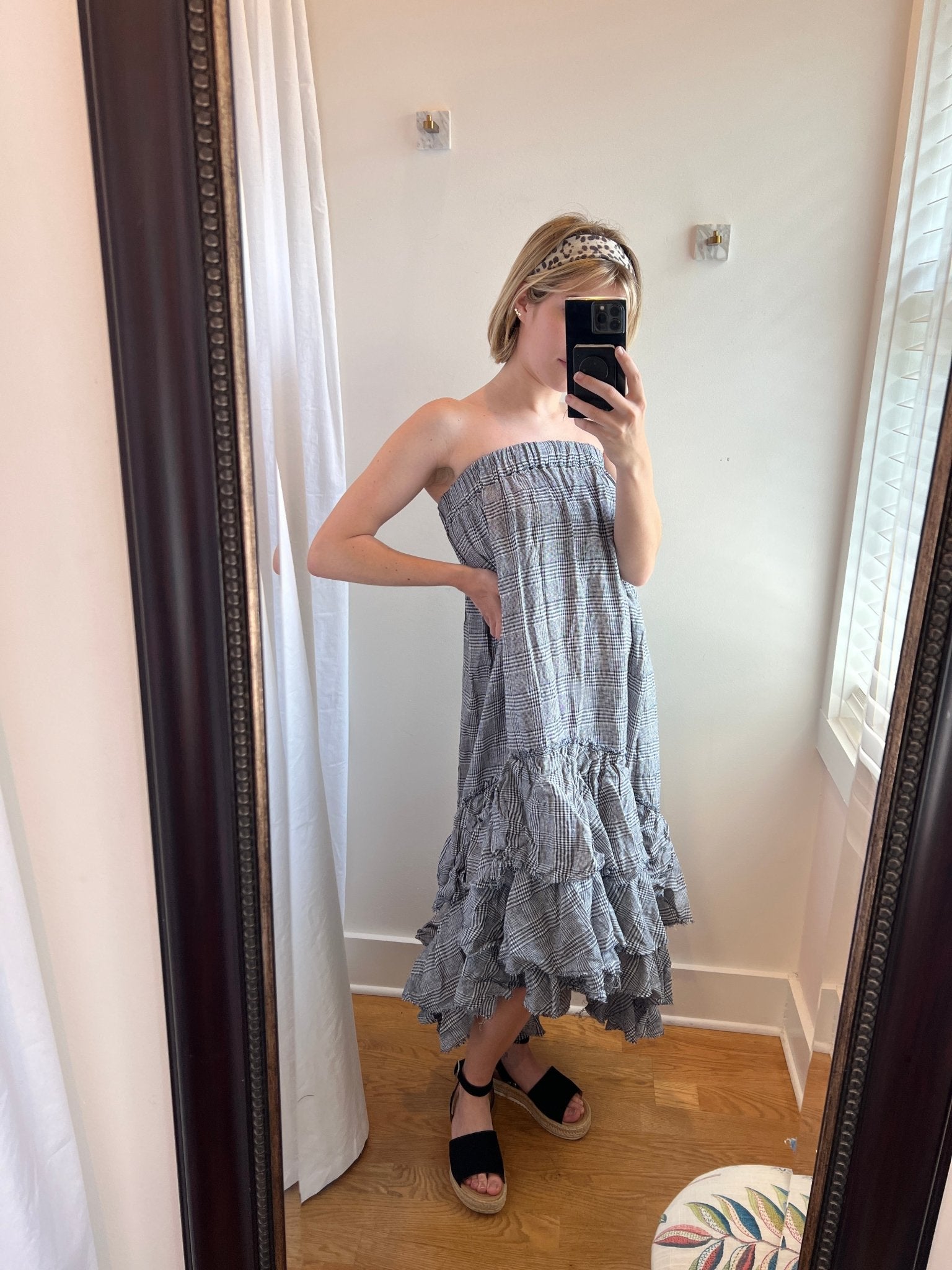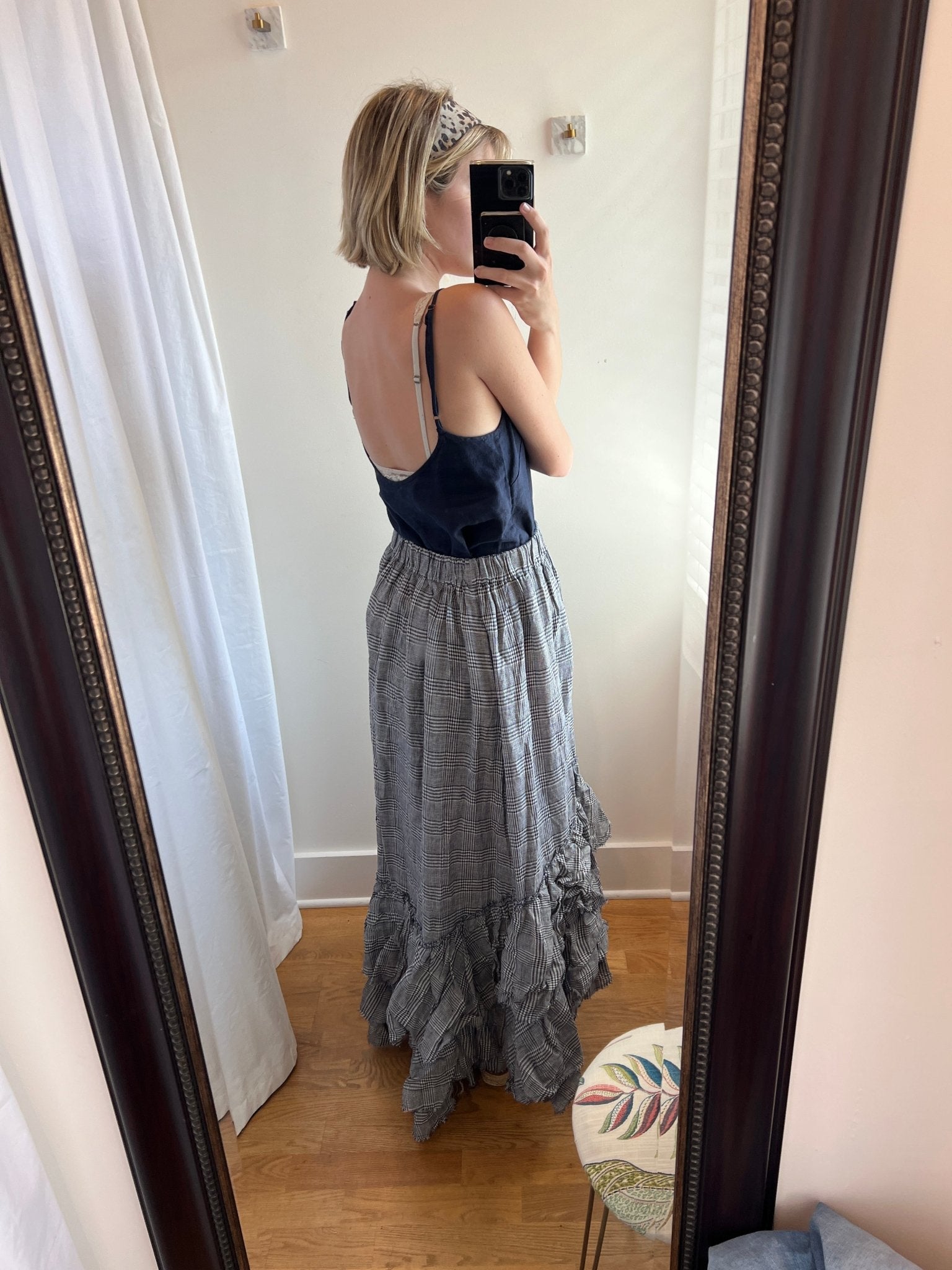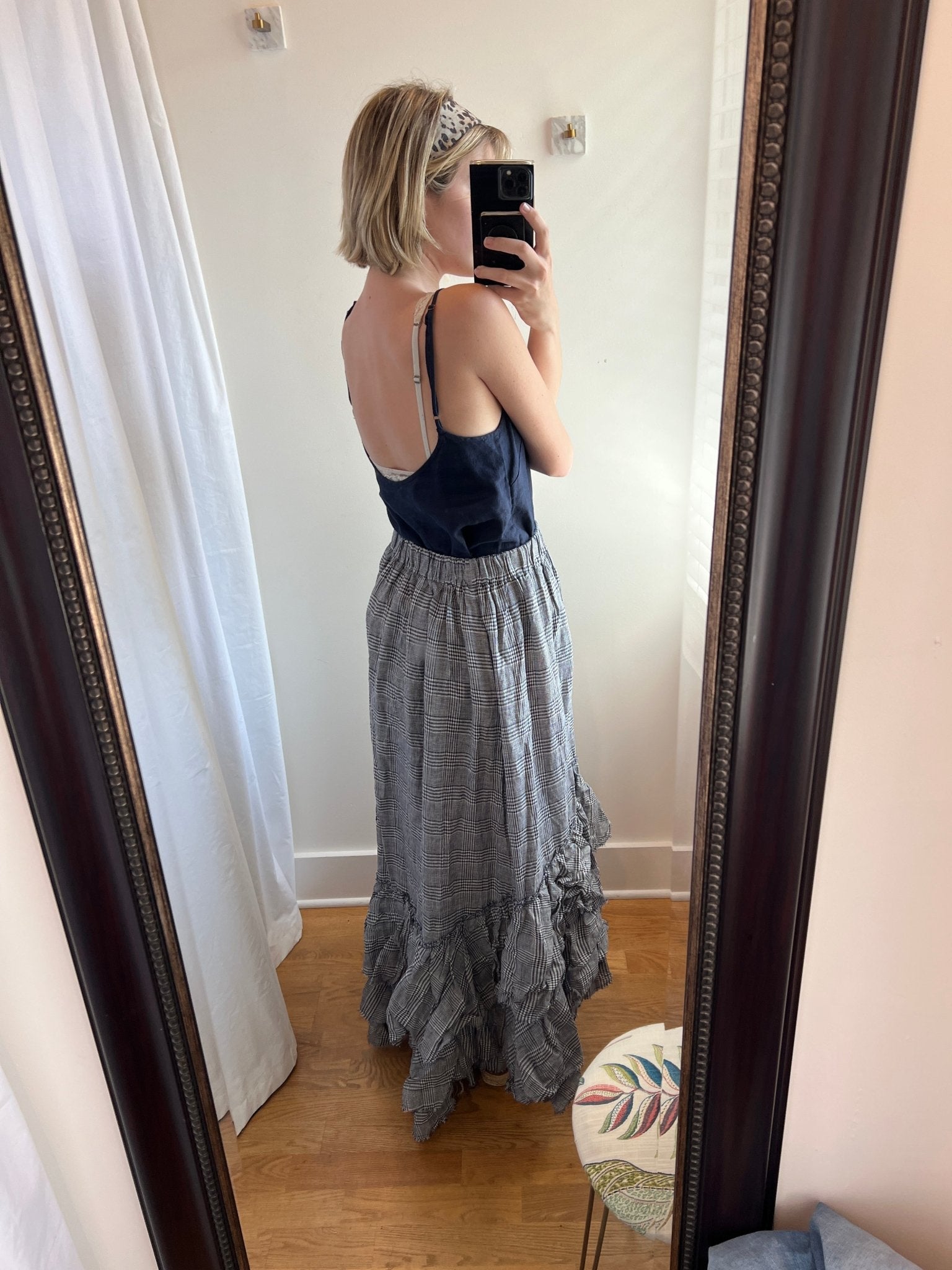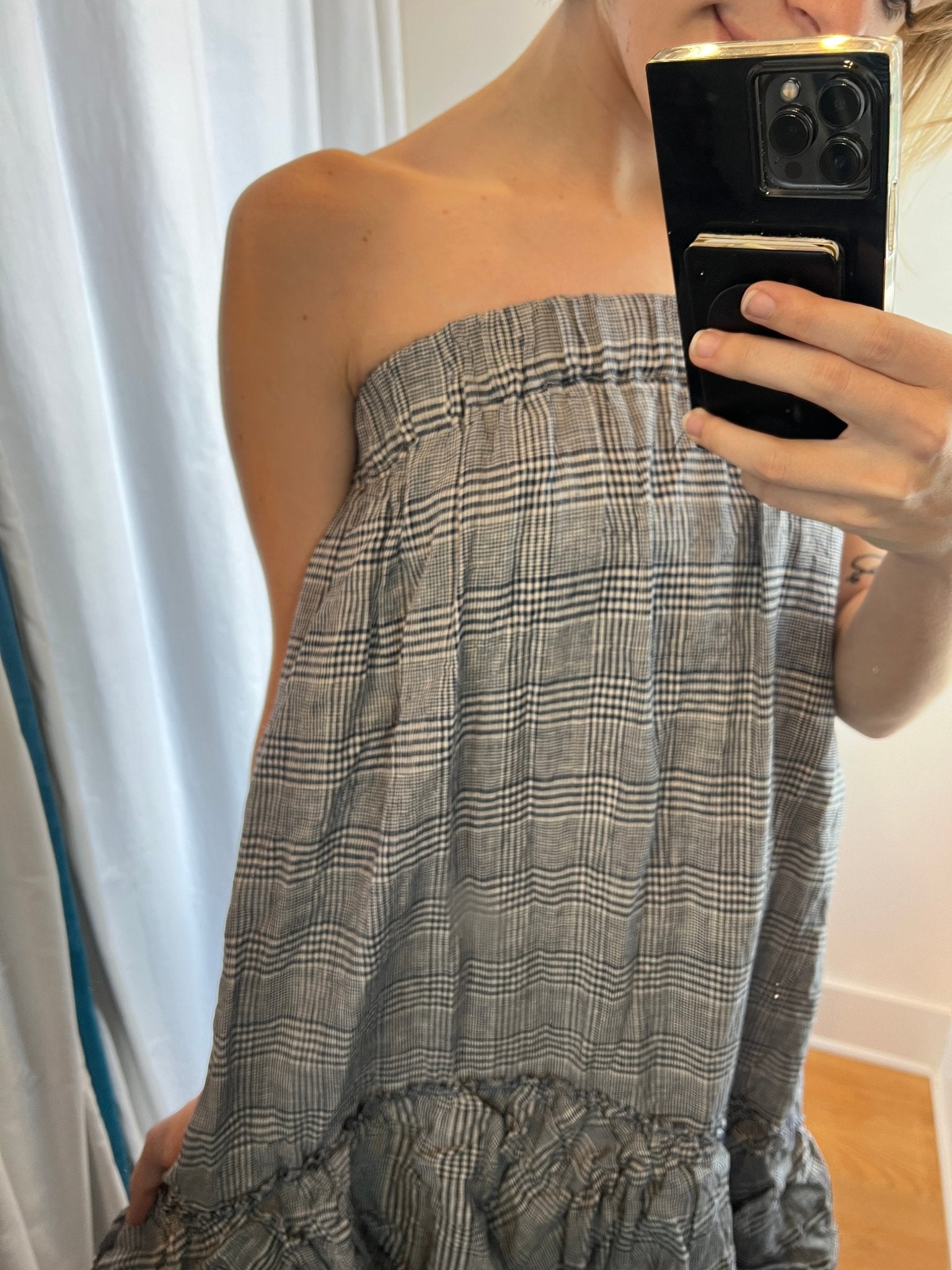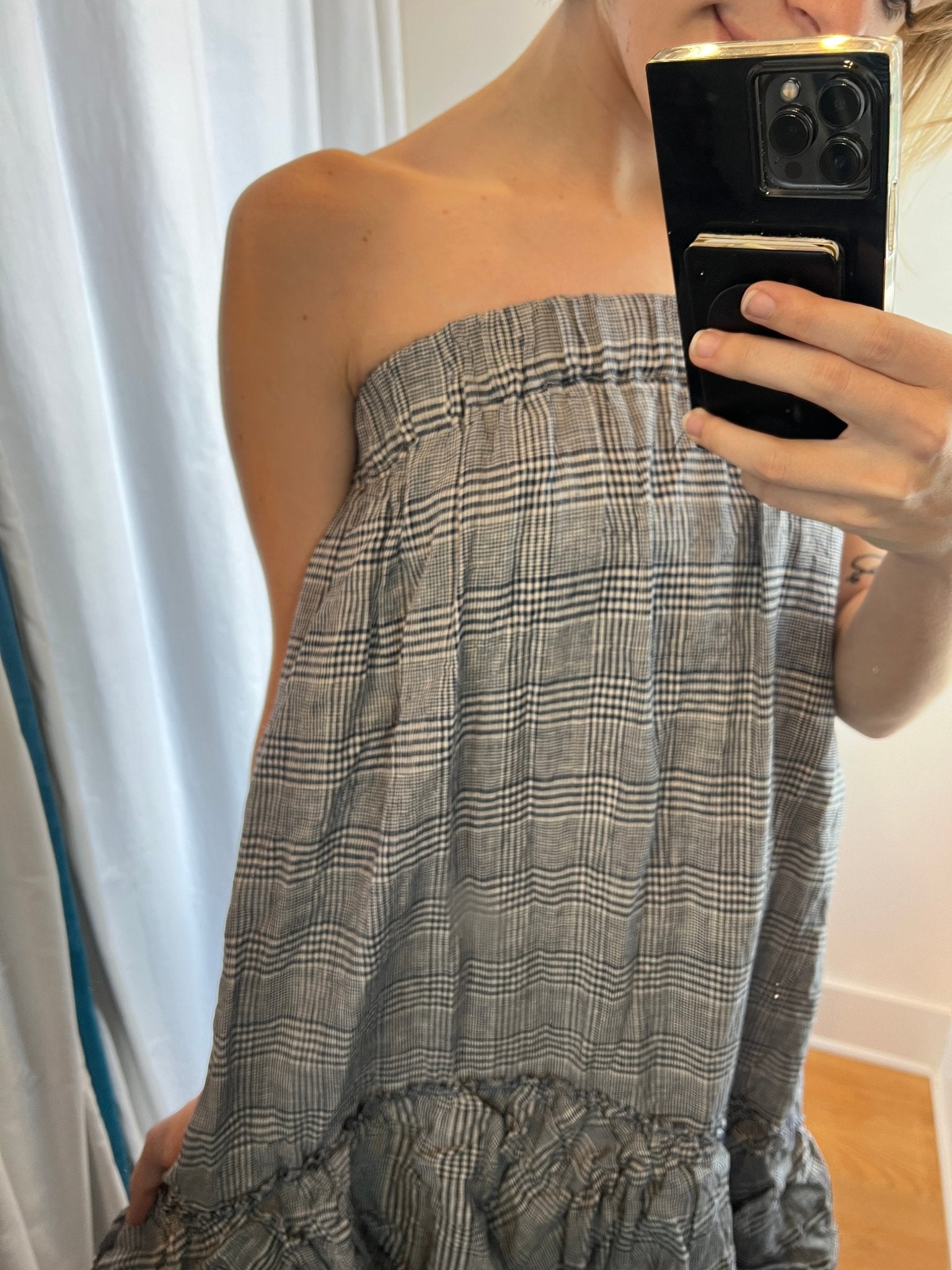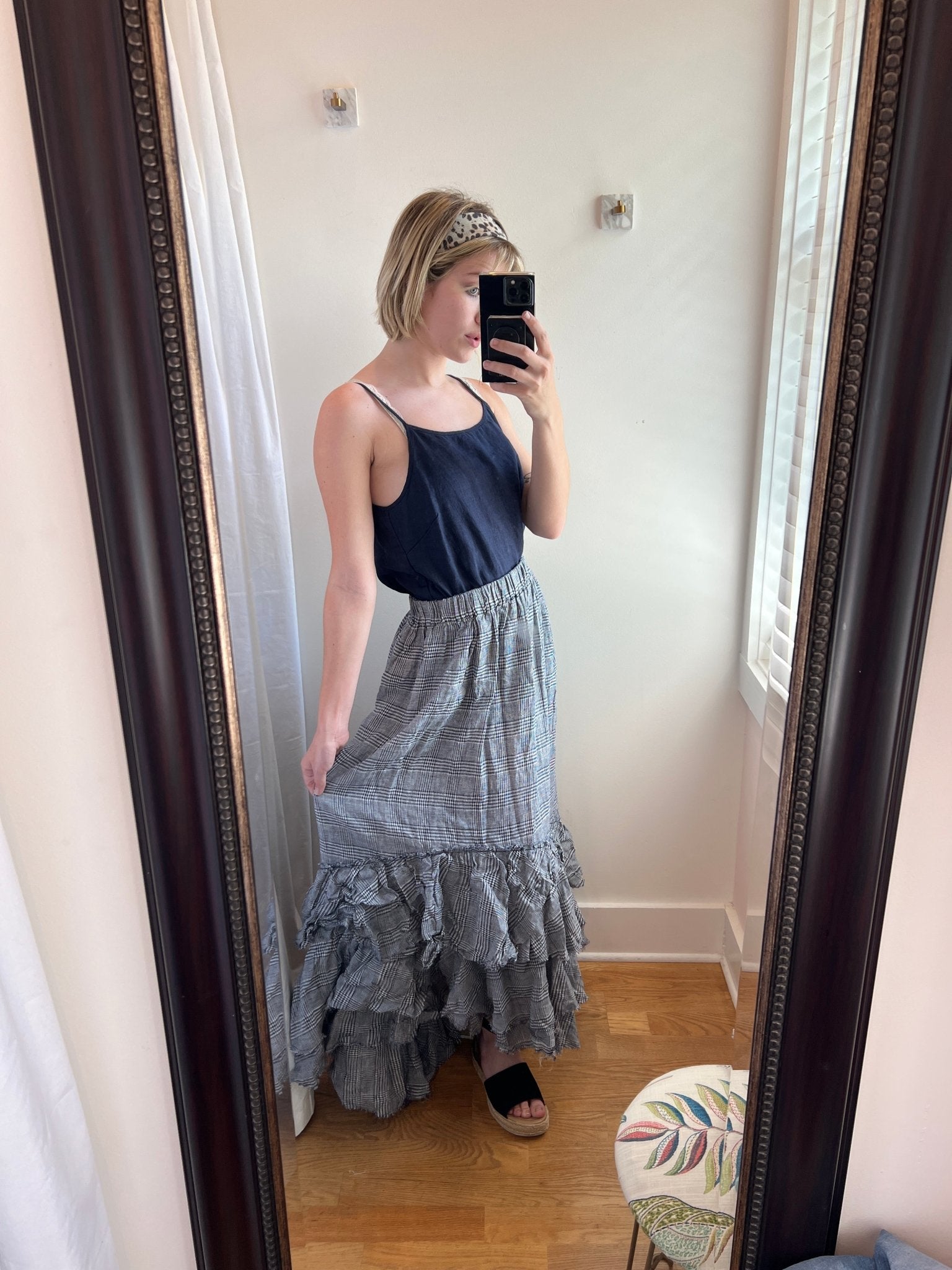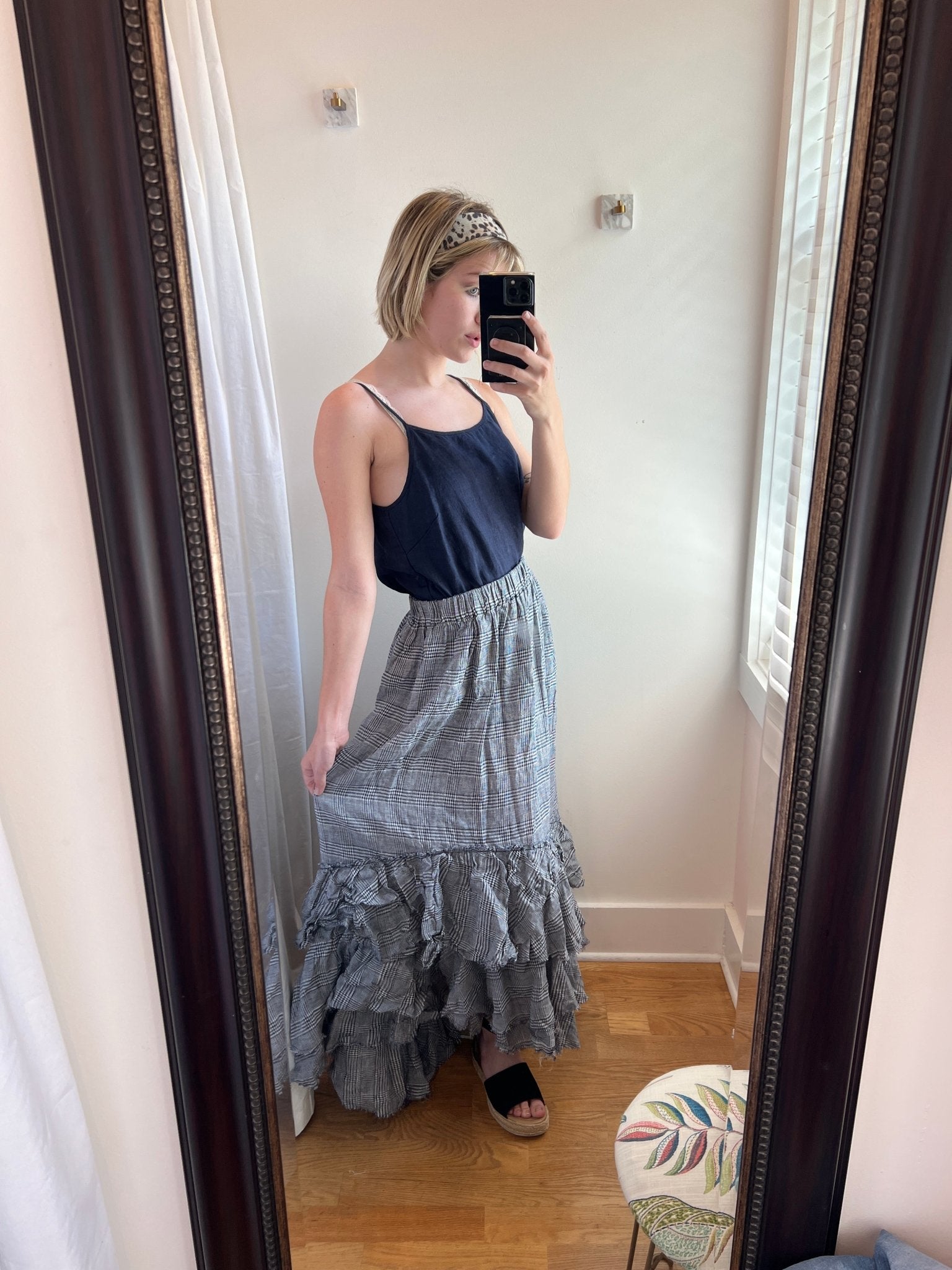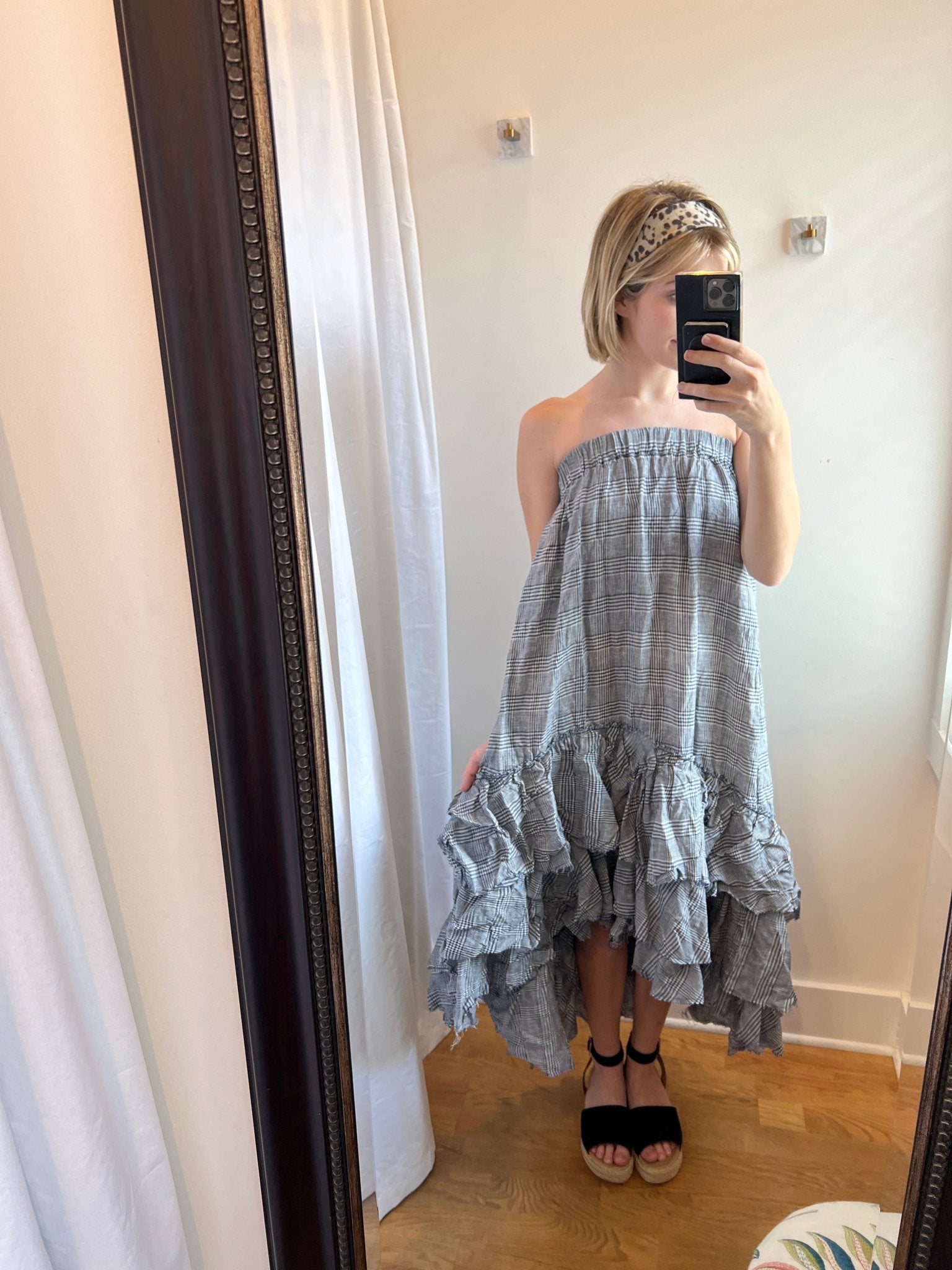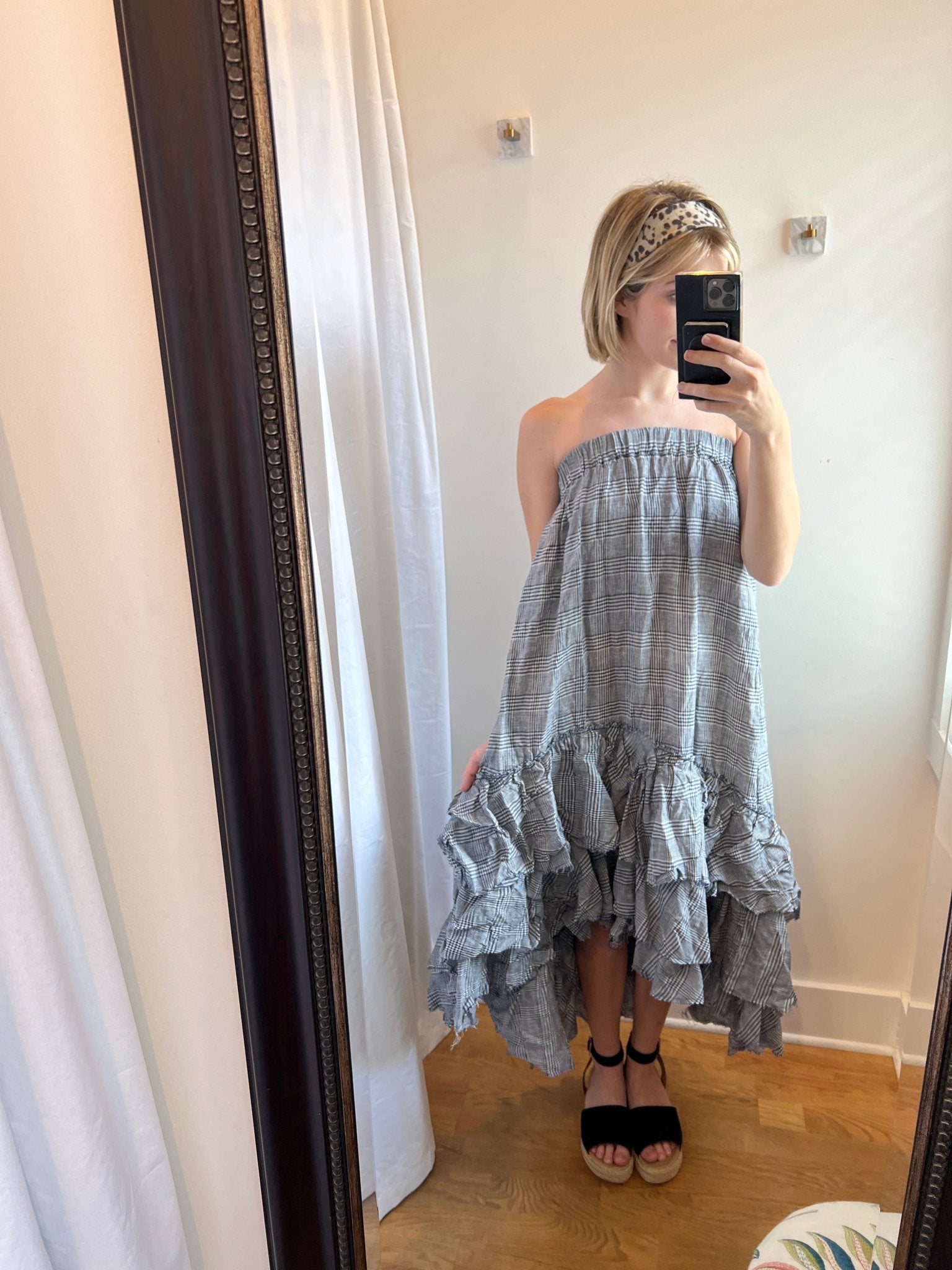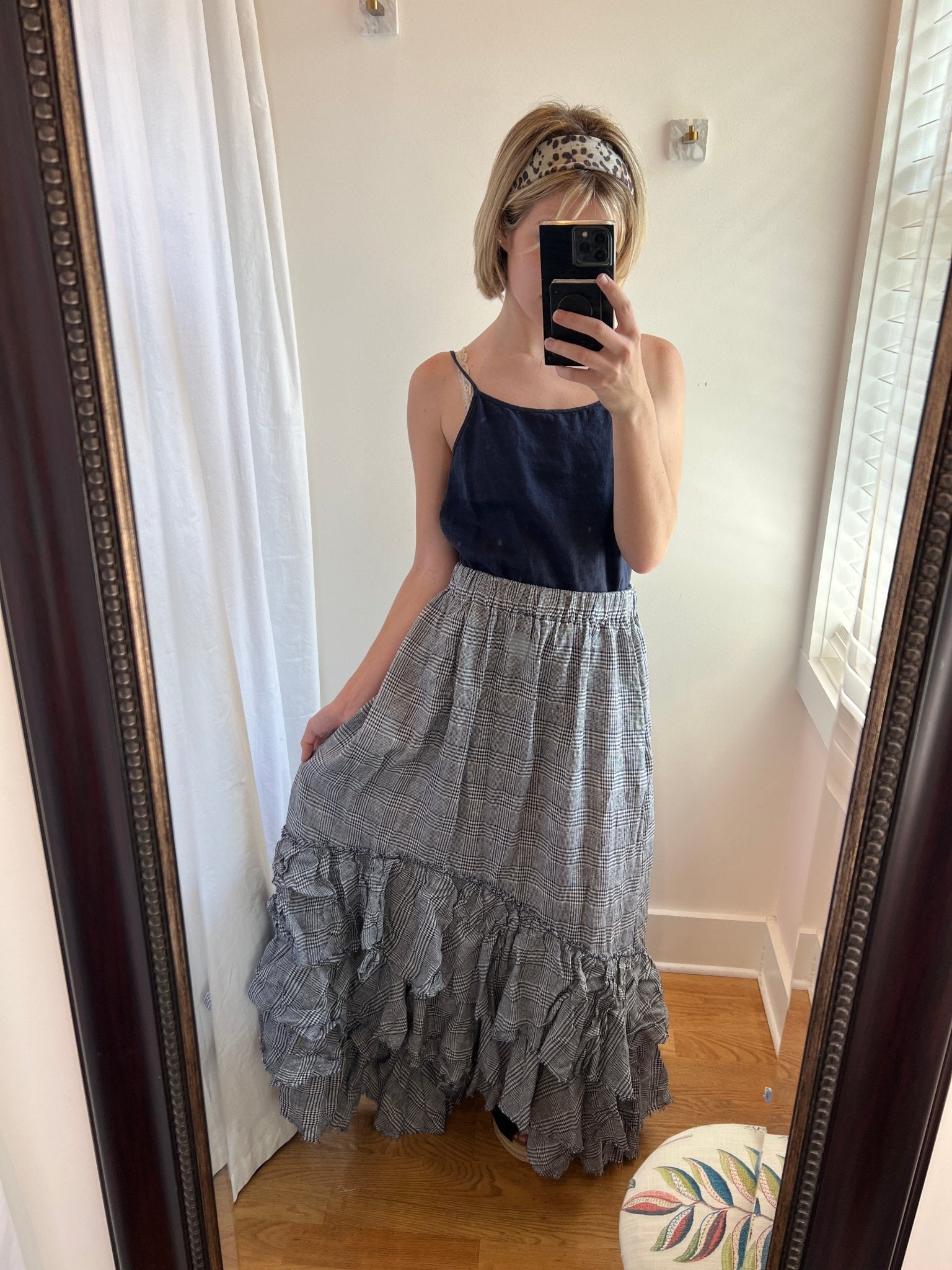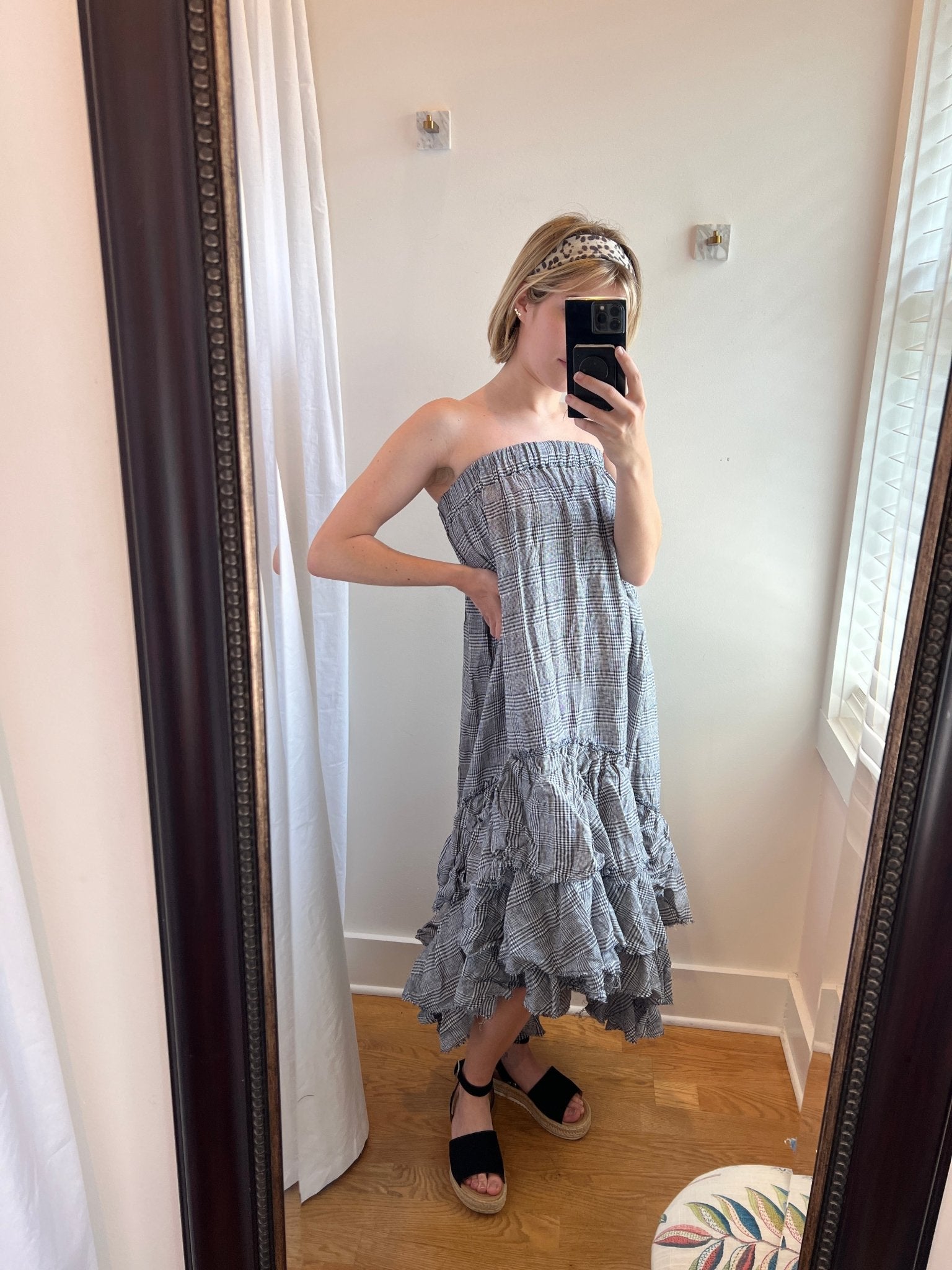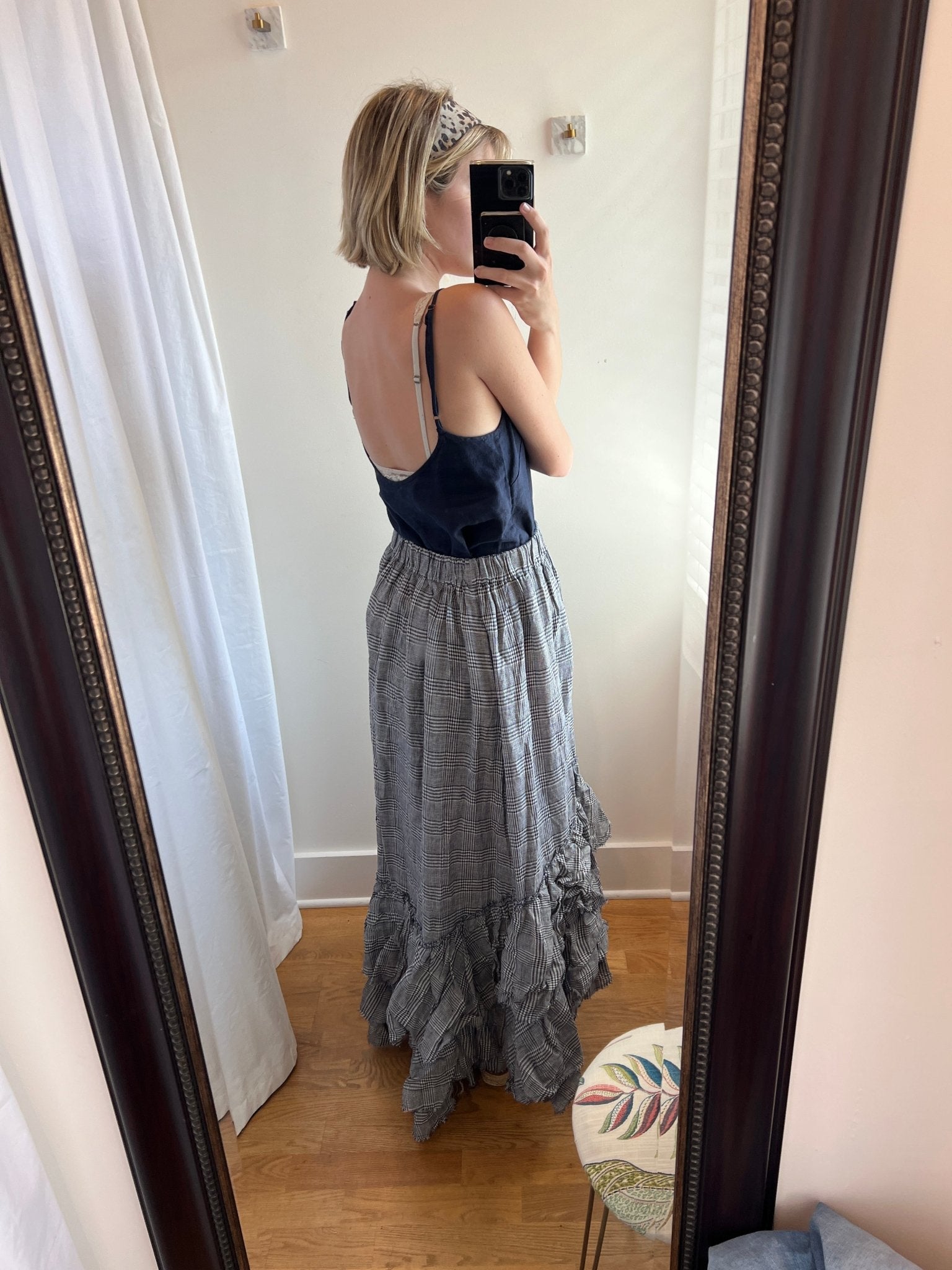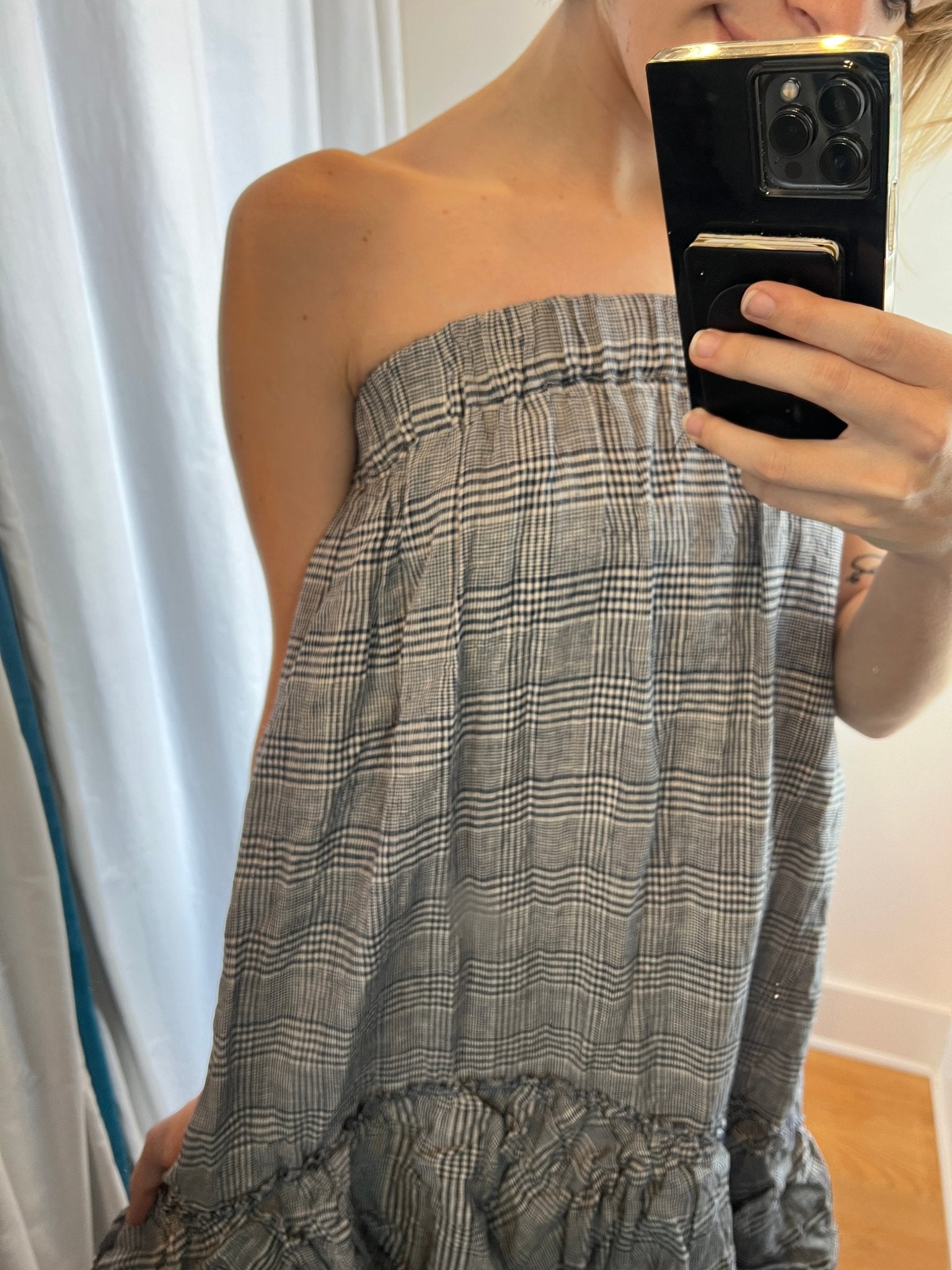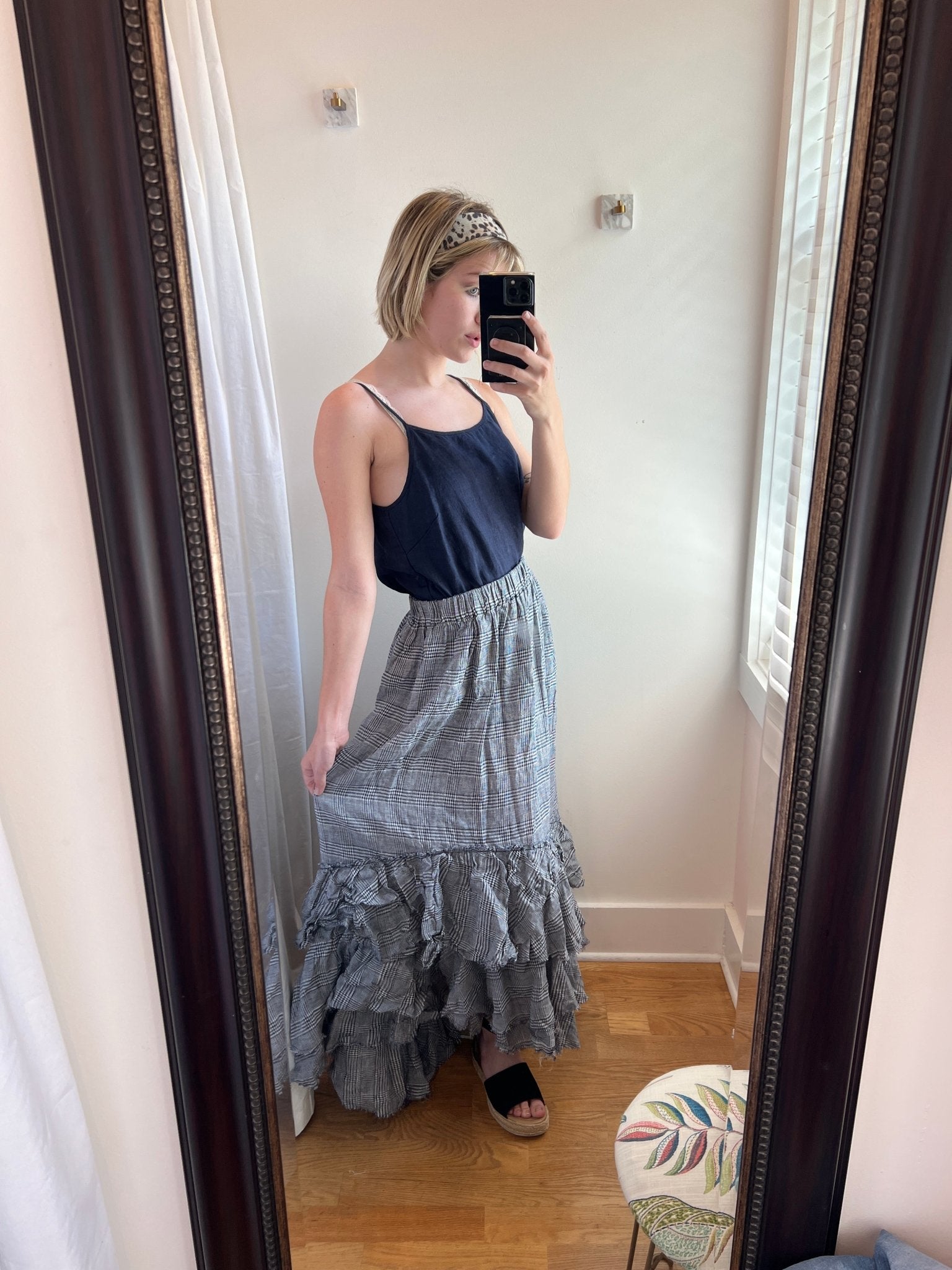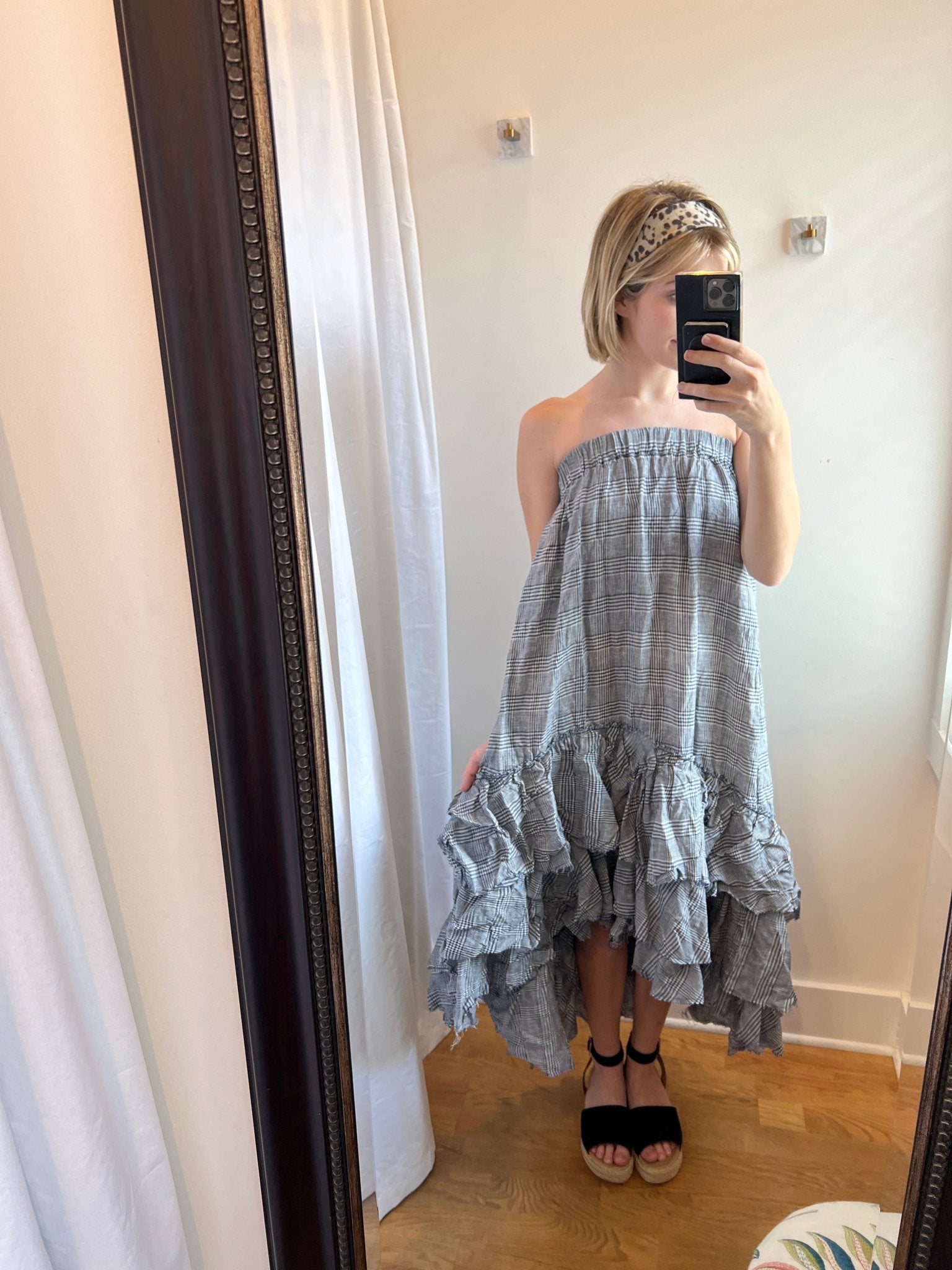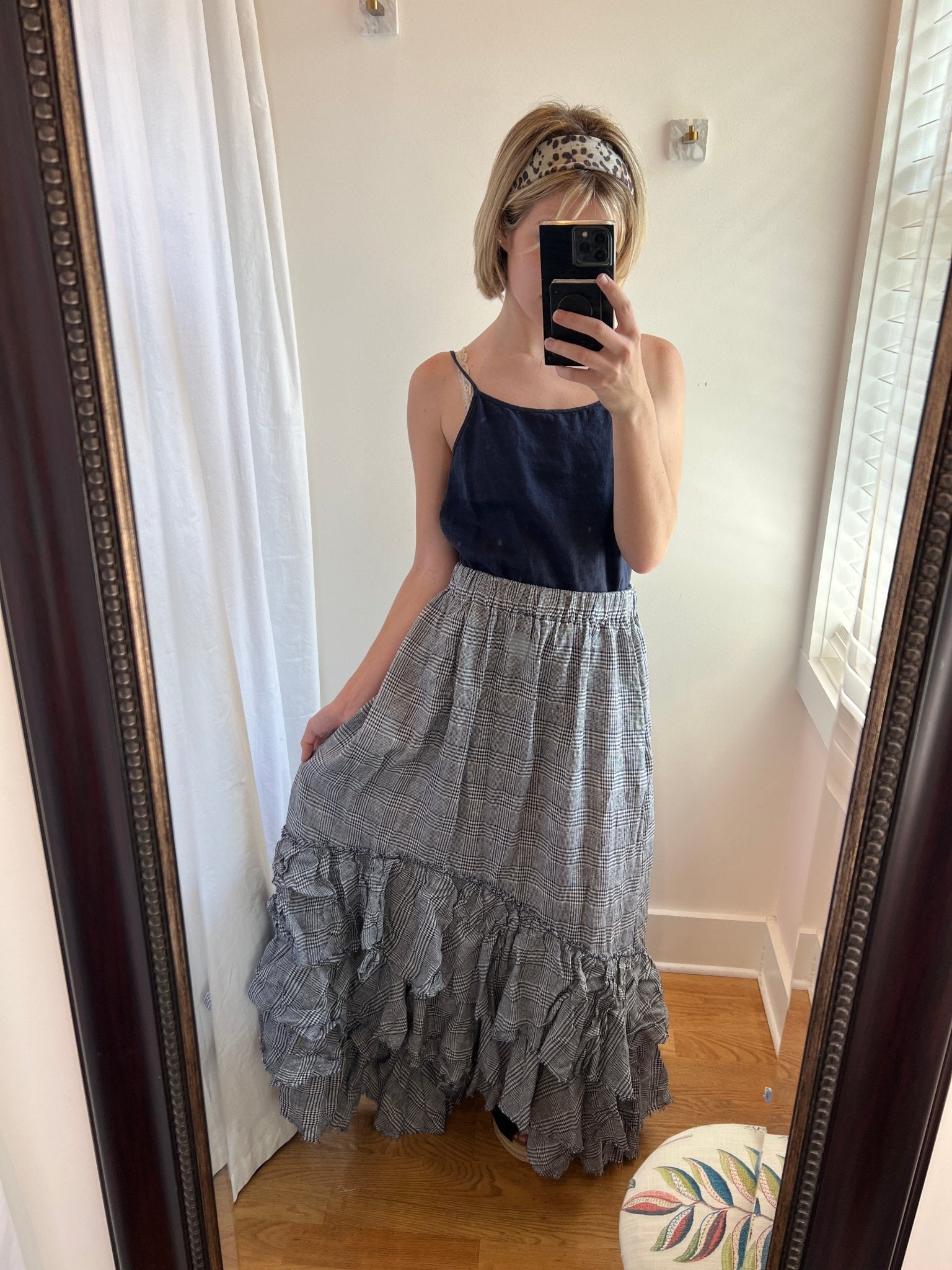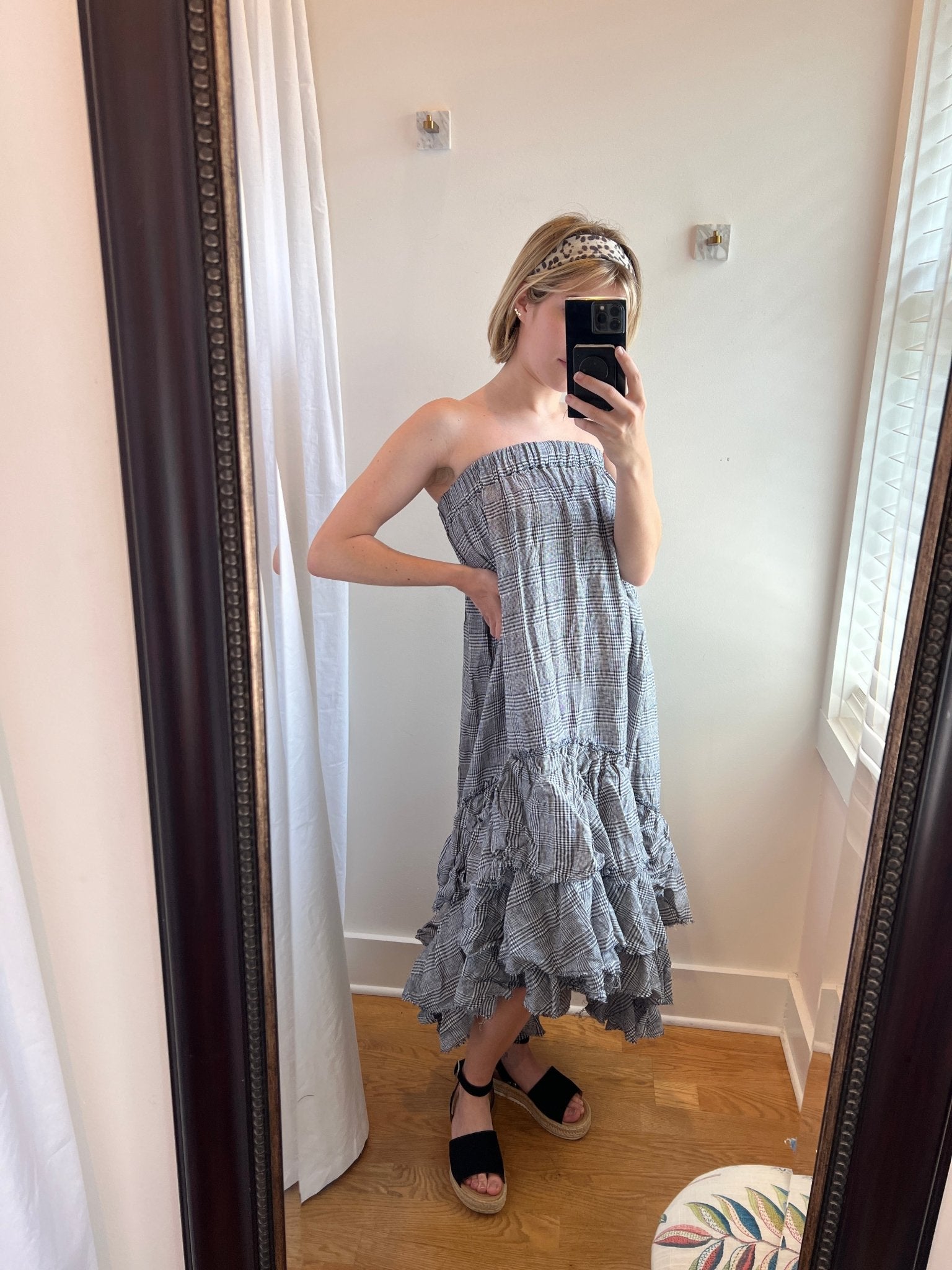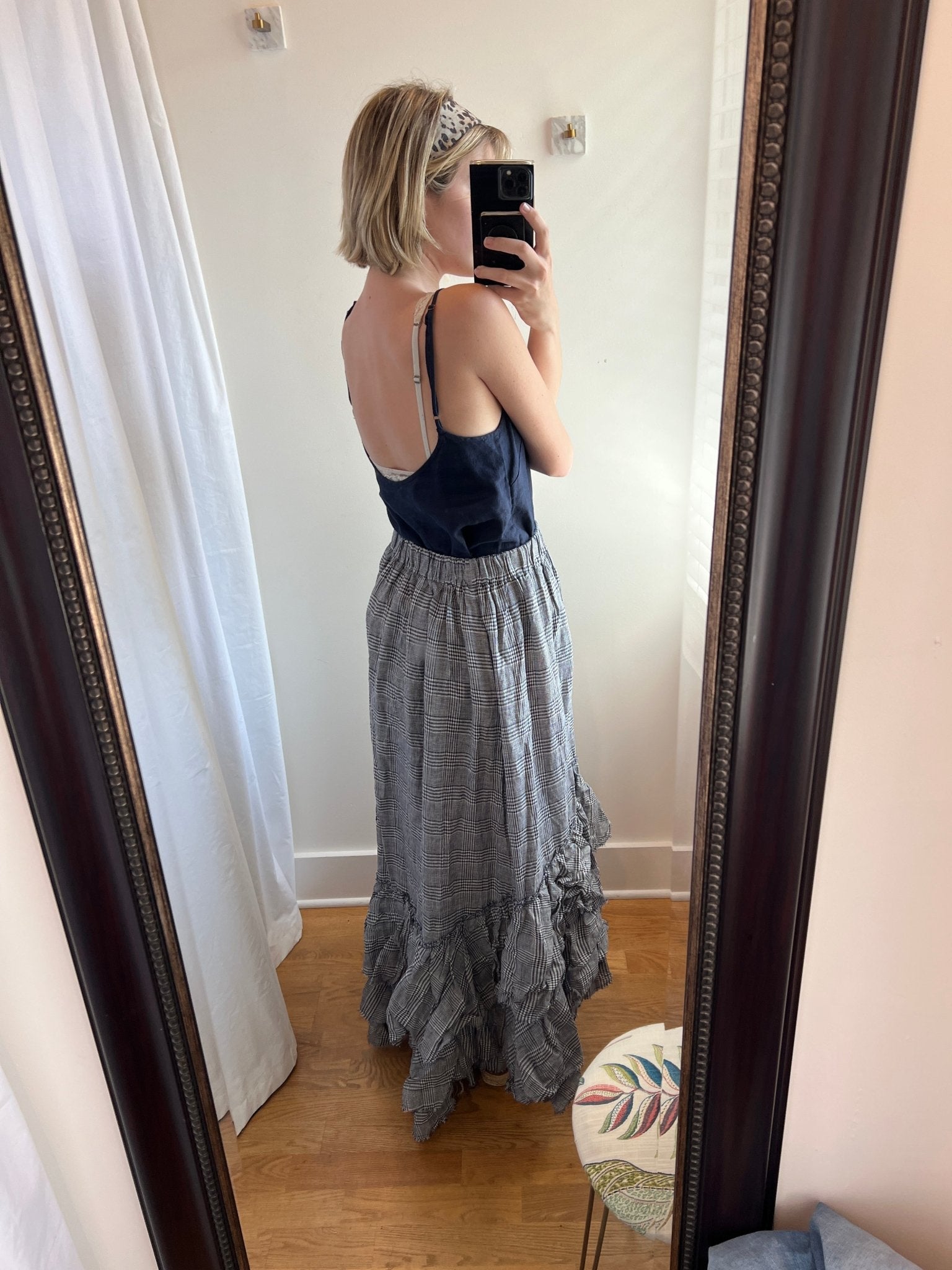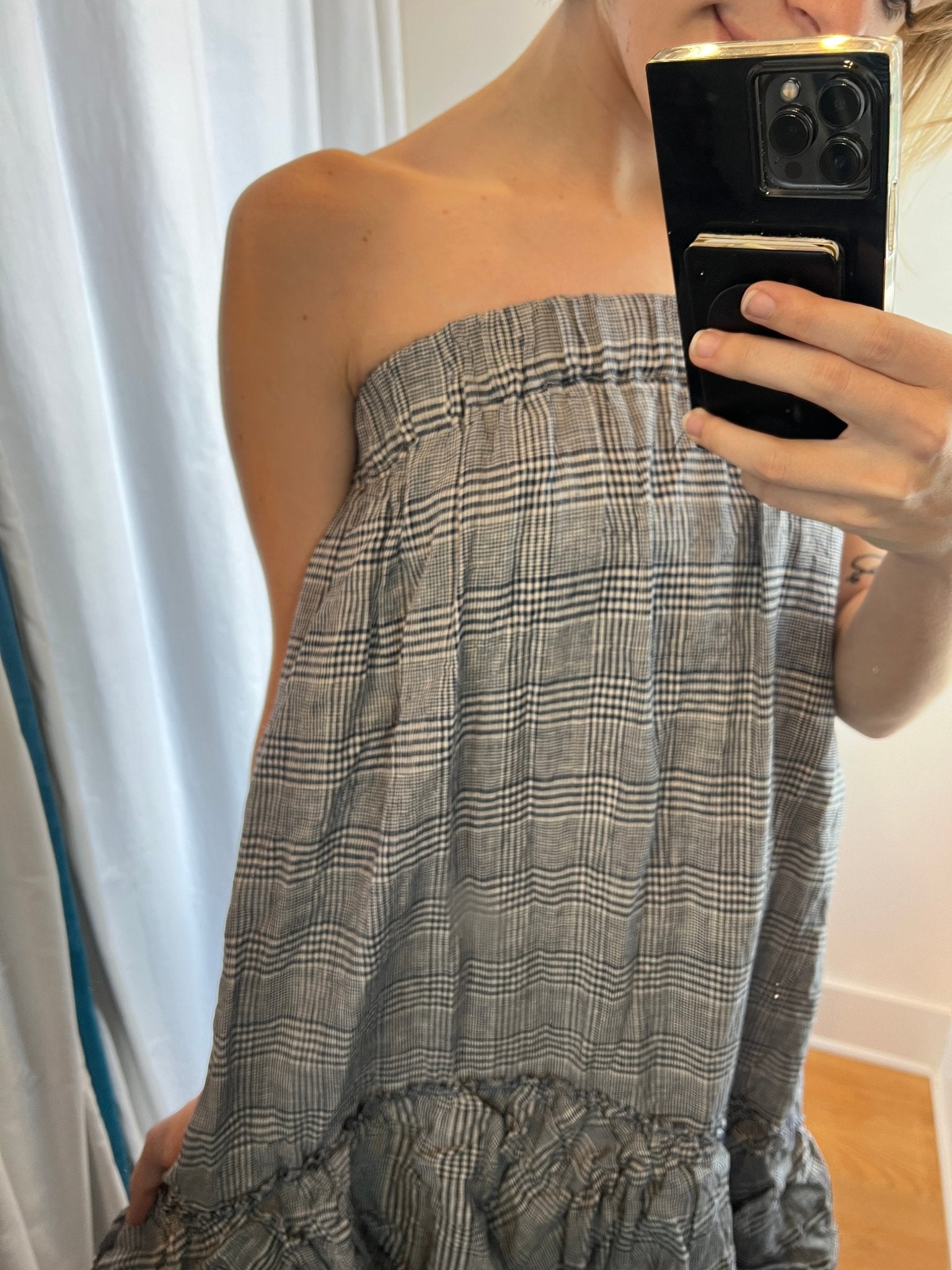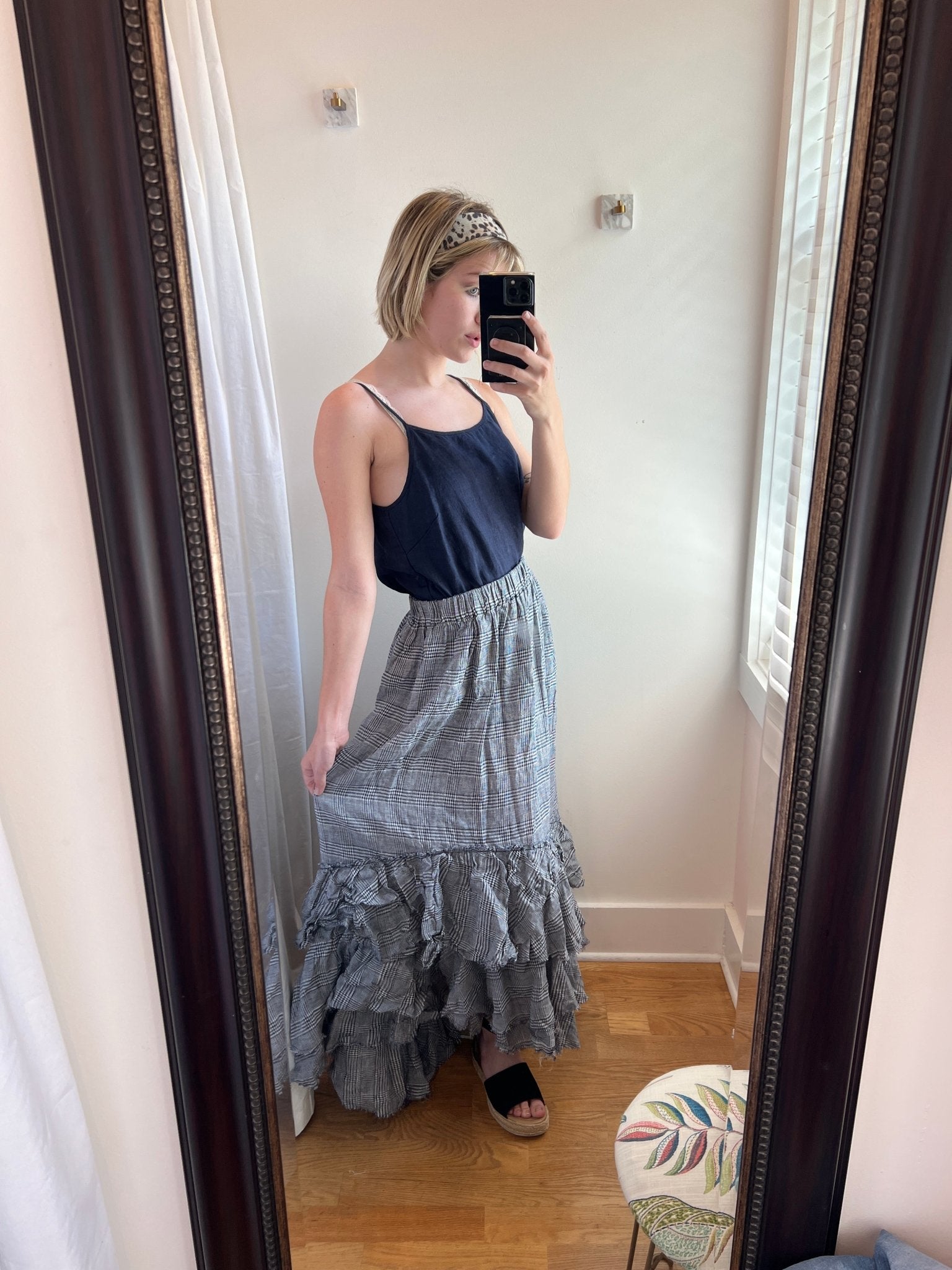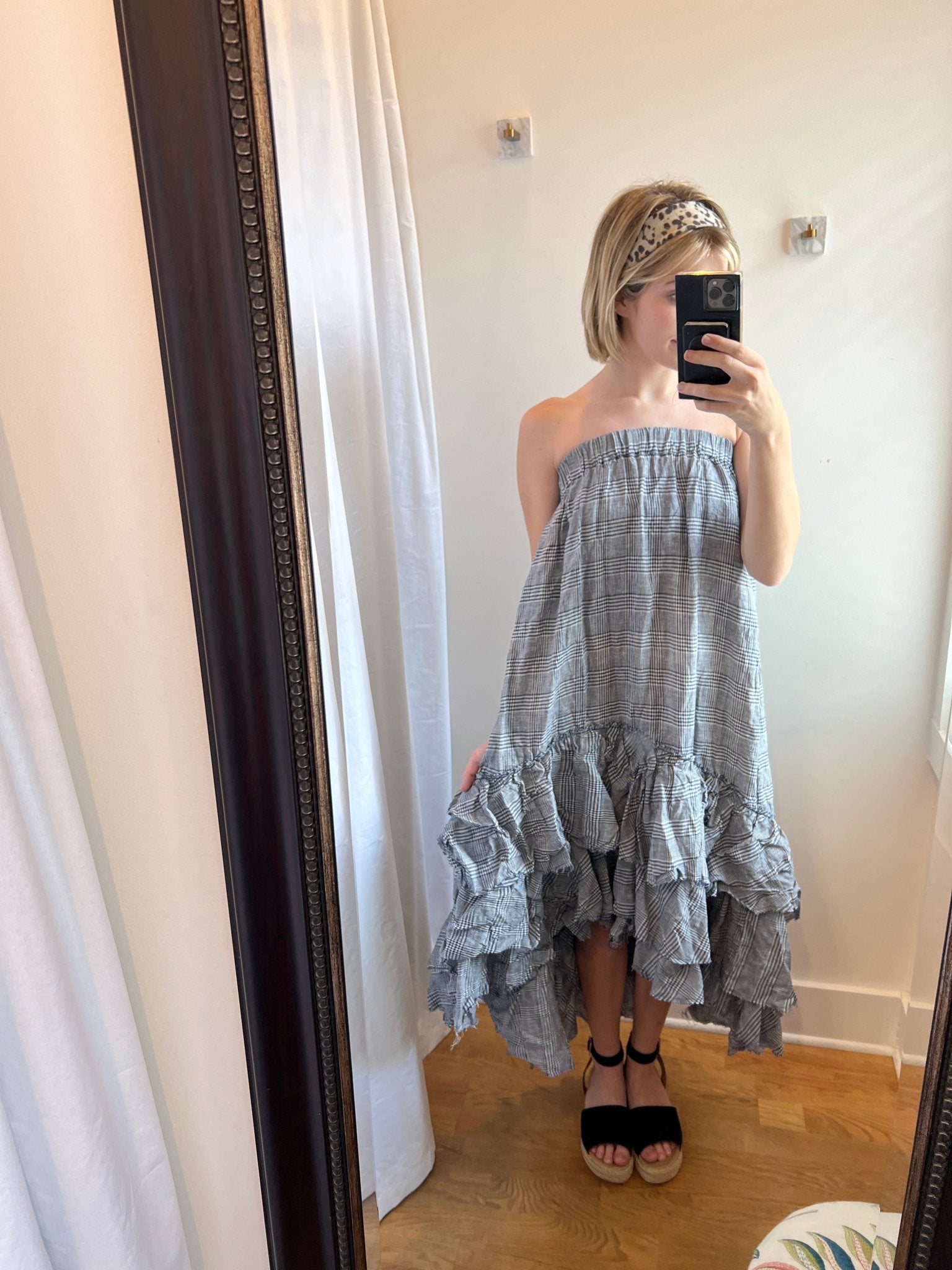 Swan Skirt- Blue Gingham
The Amano swan skirt has an elasticated waistband around waistline, to position around hips or waist.  Featuring flounces around hemline and side pockets with a high low hemline and raw edge. 
Very versatile! Can be worn as a skirt or a dress!
French seams through out and raw frayed edges around hem.
One size, elasticated waistband
Composition:  pure linen
Designed by Lorena Laing and Made in Australia