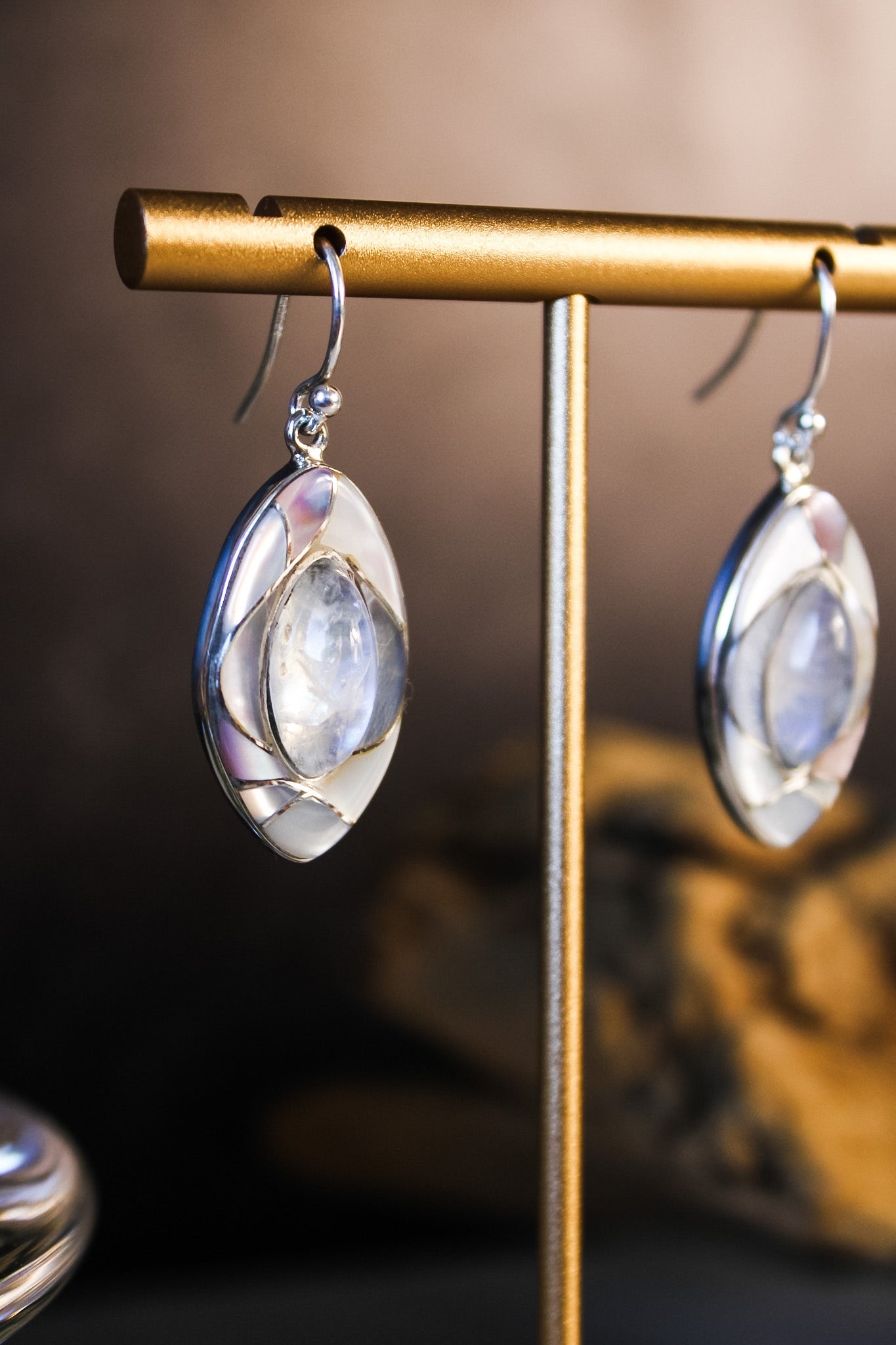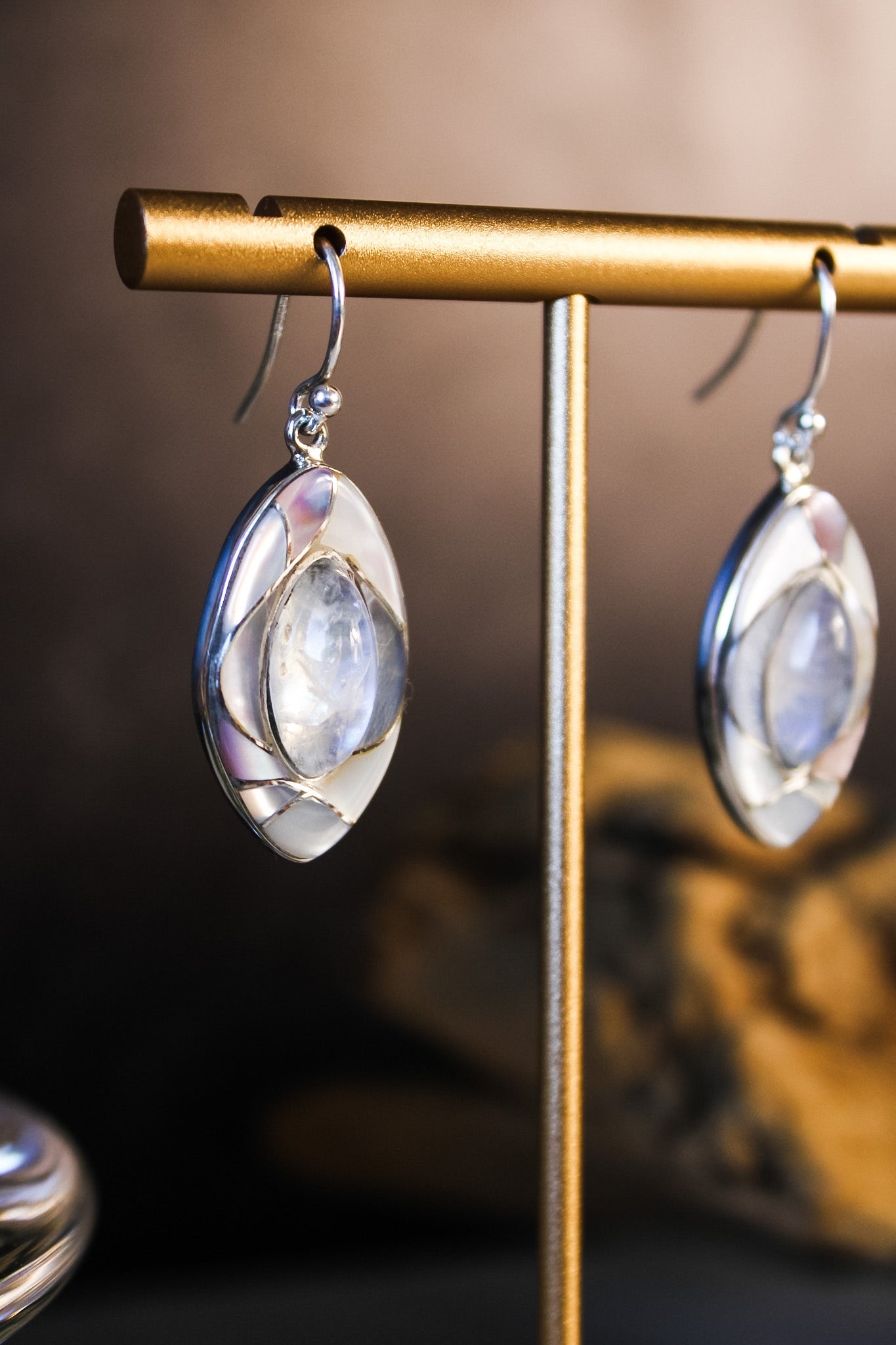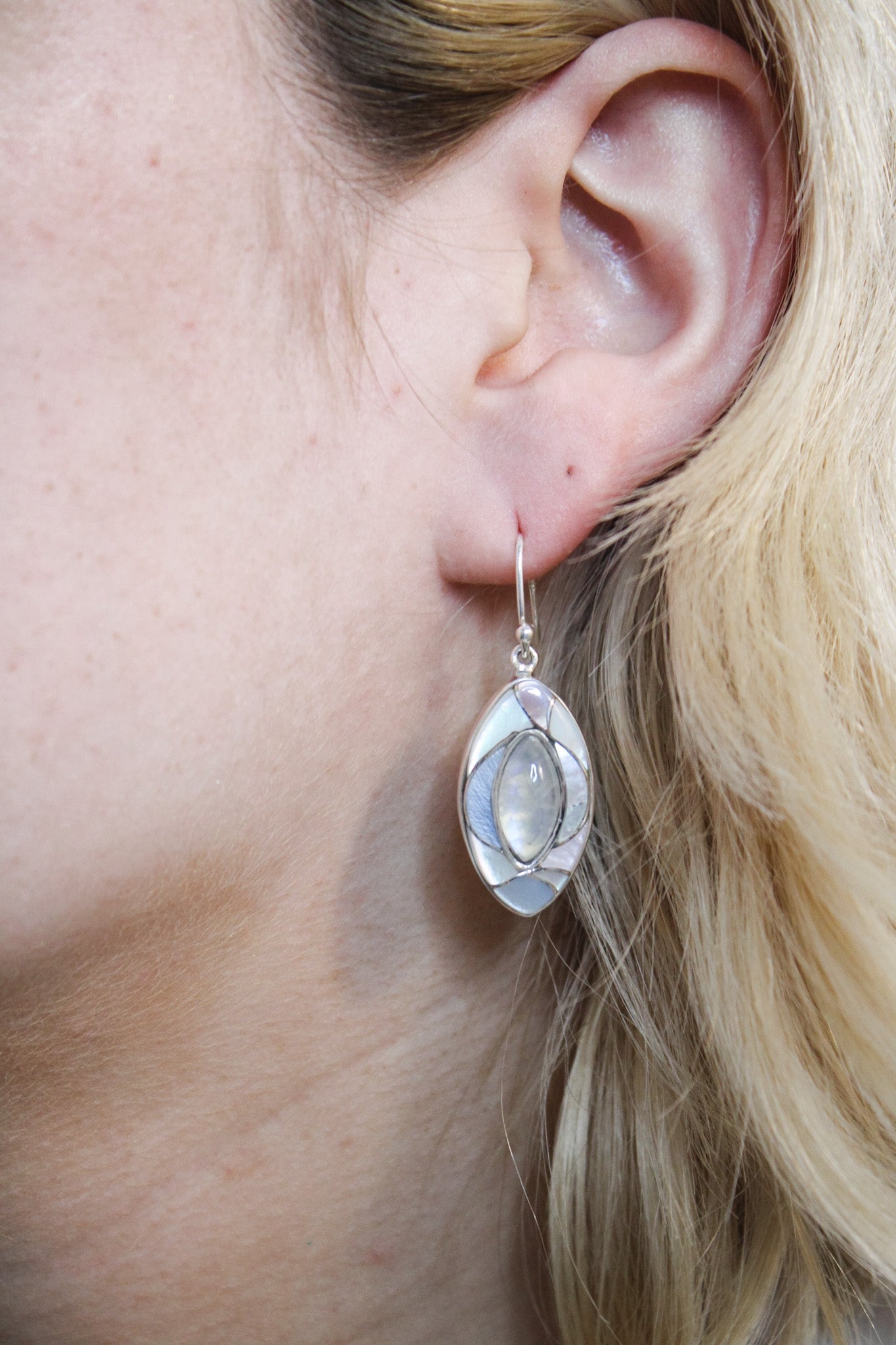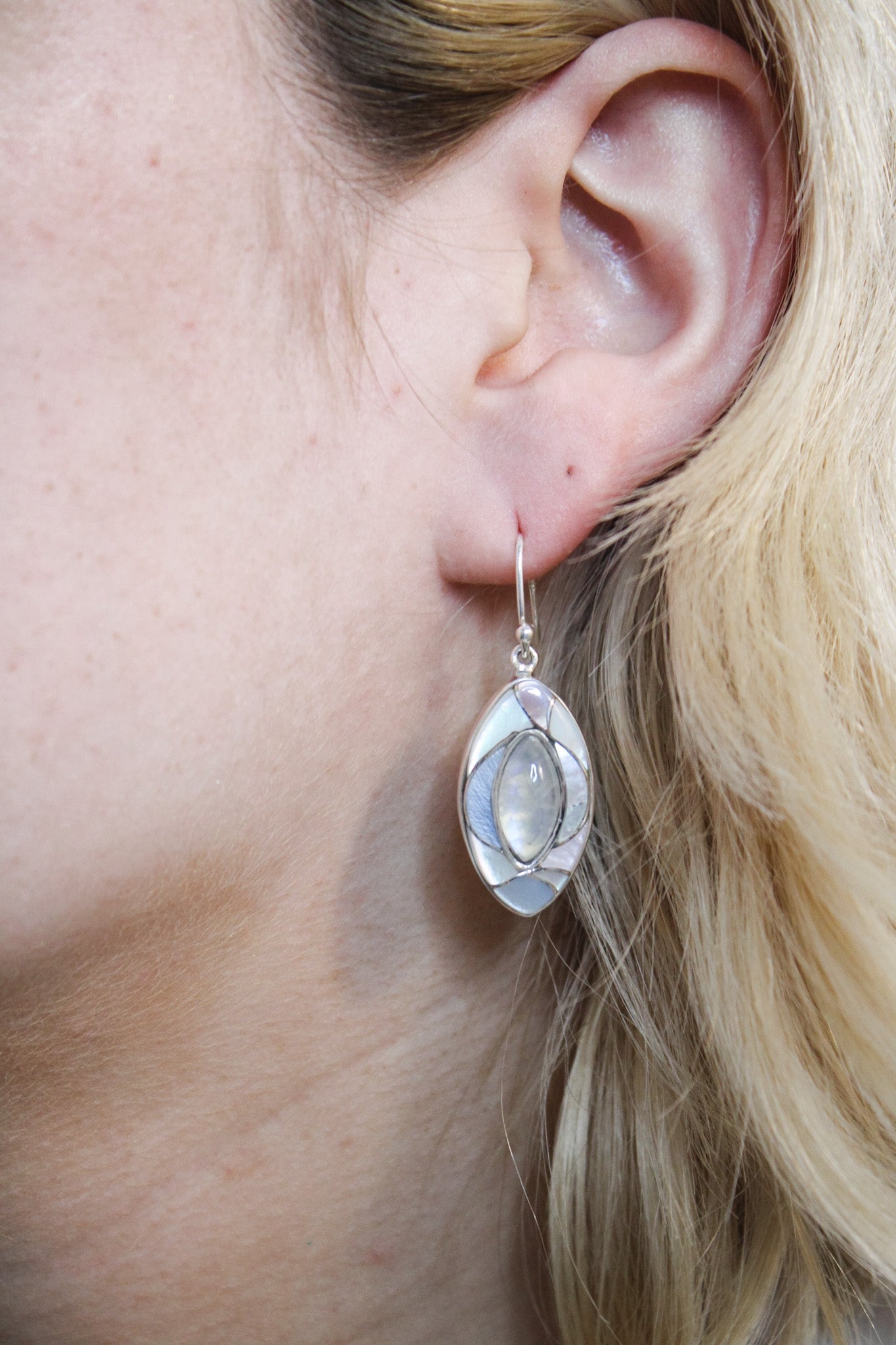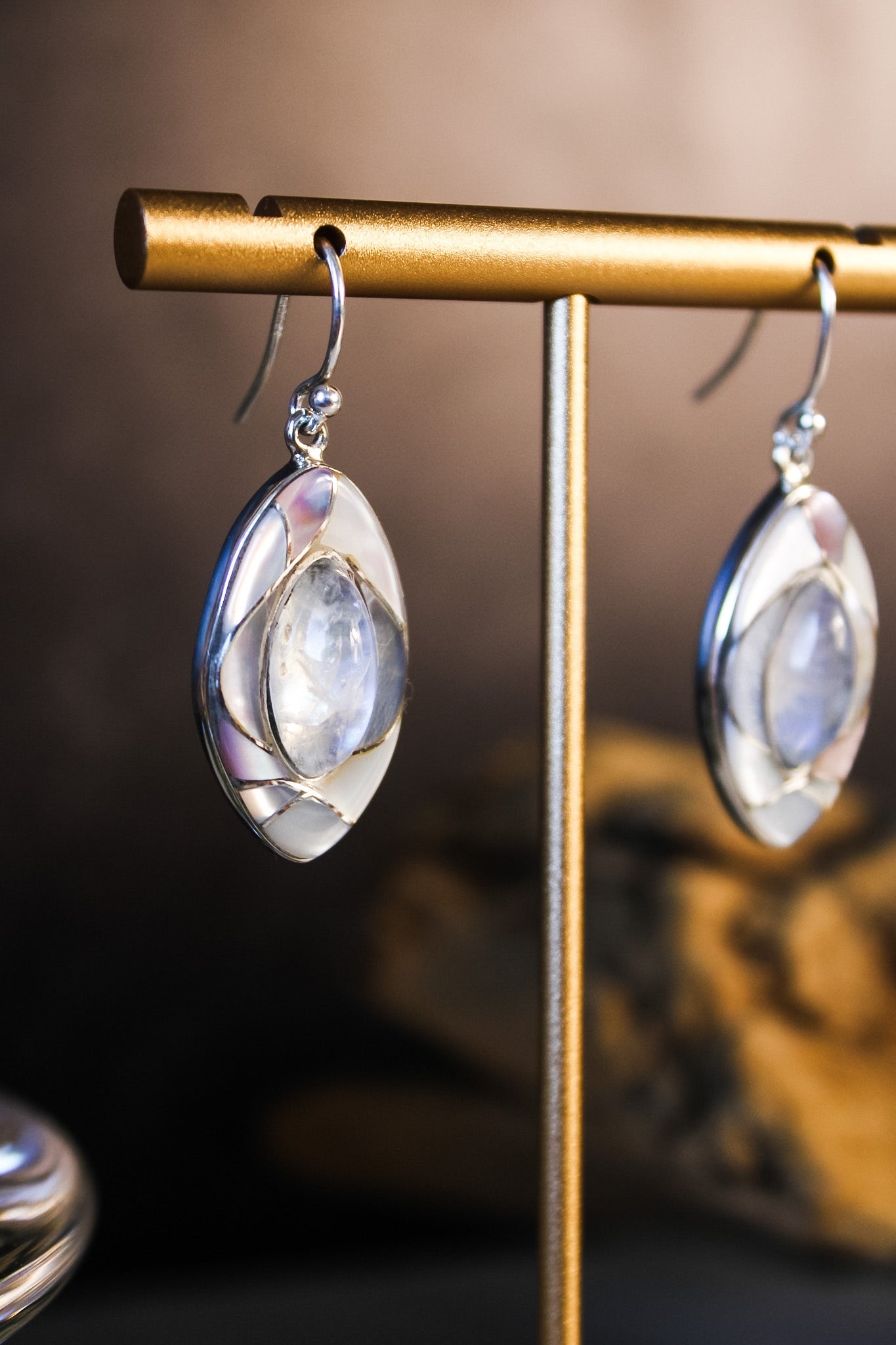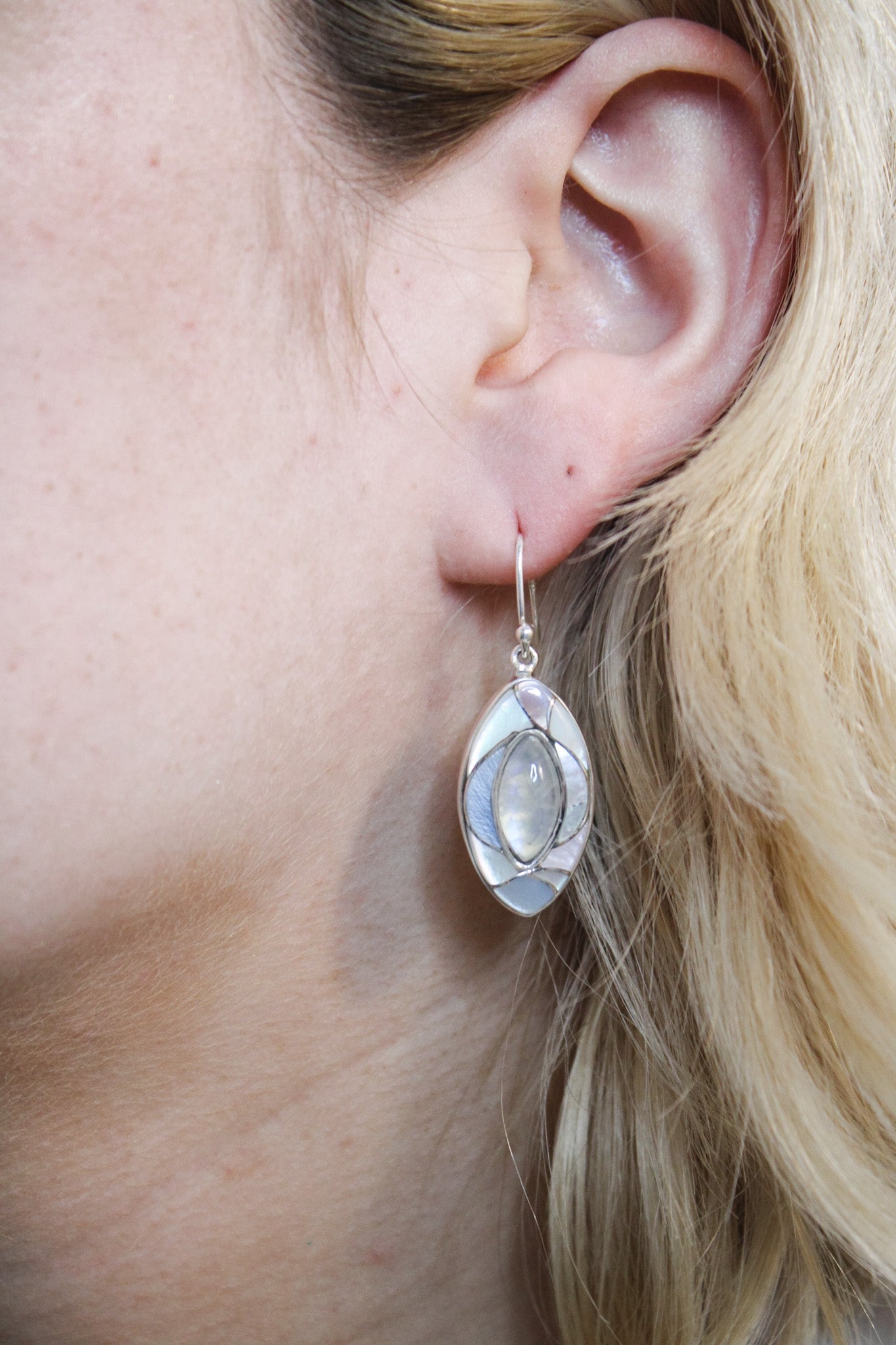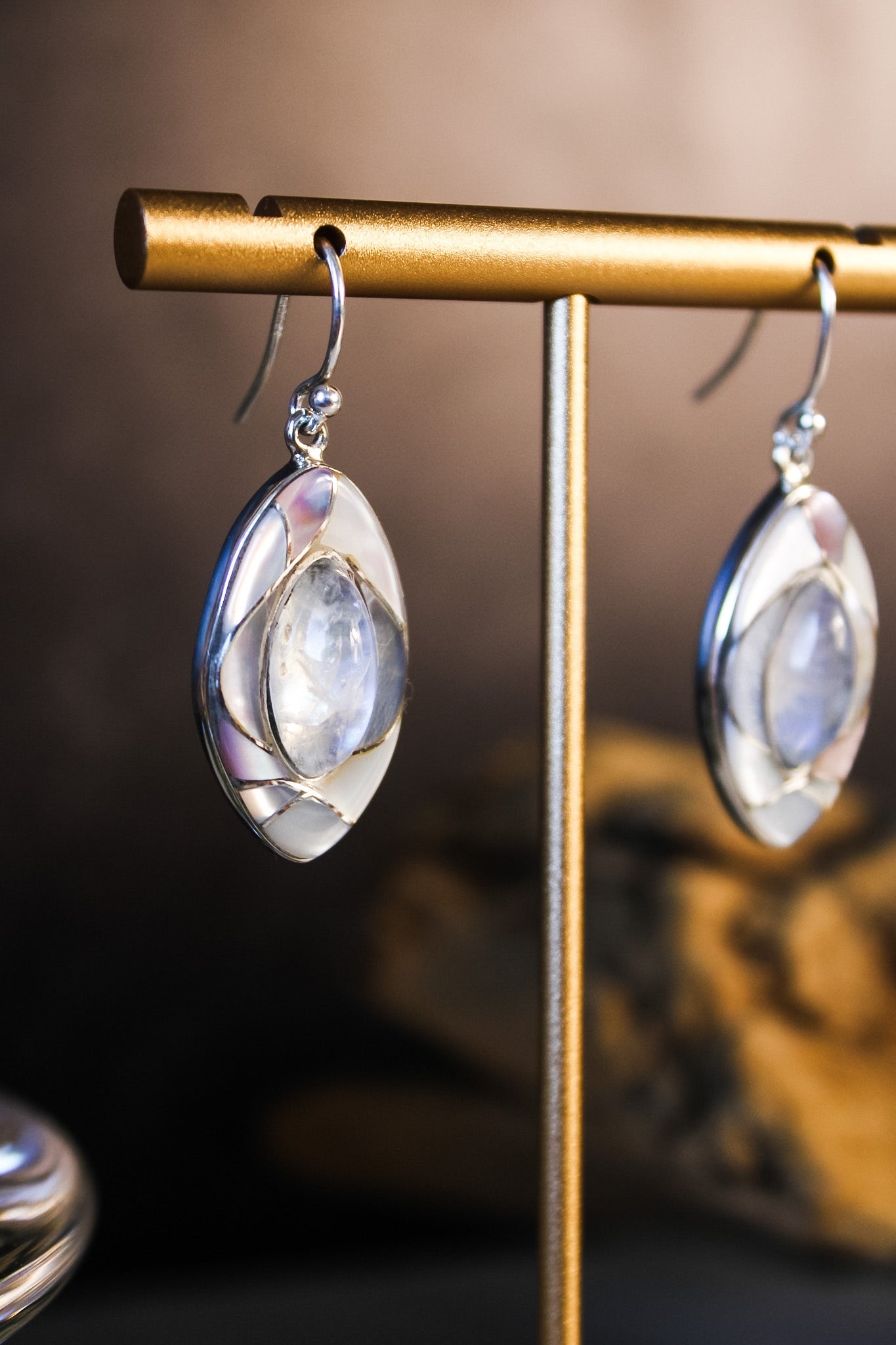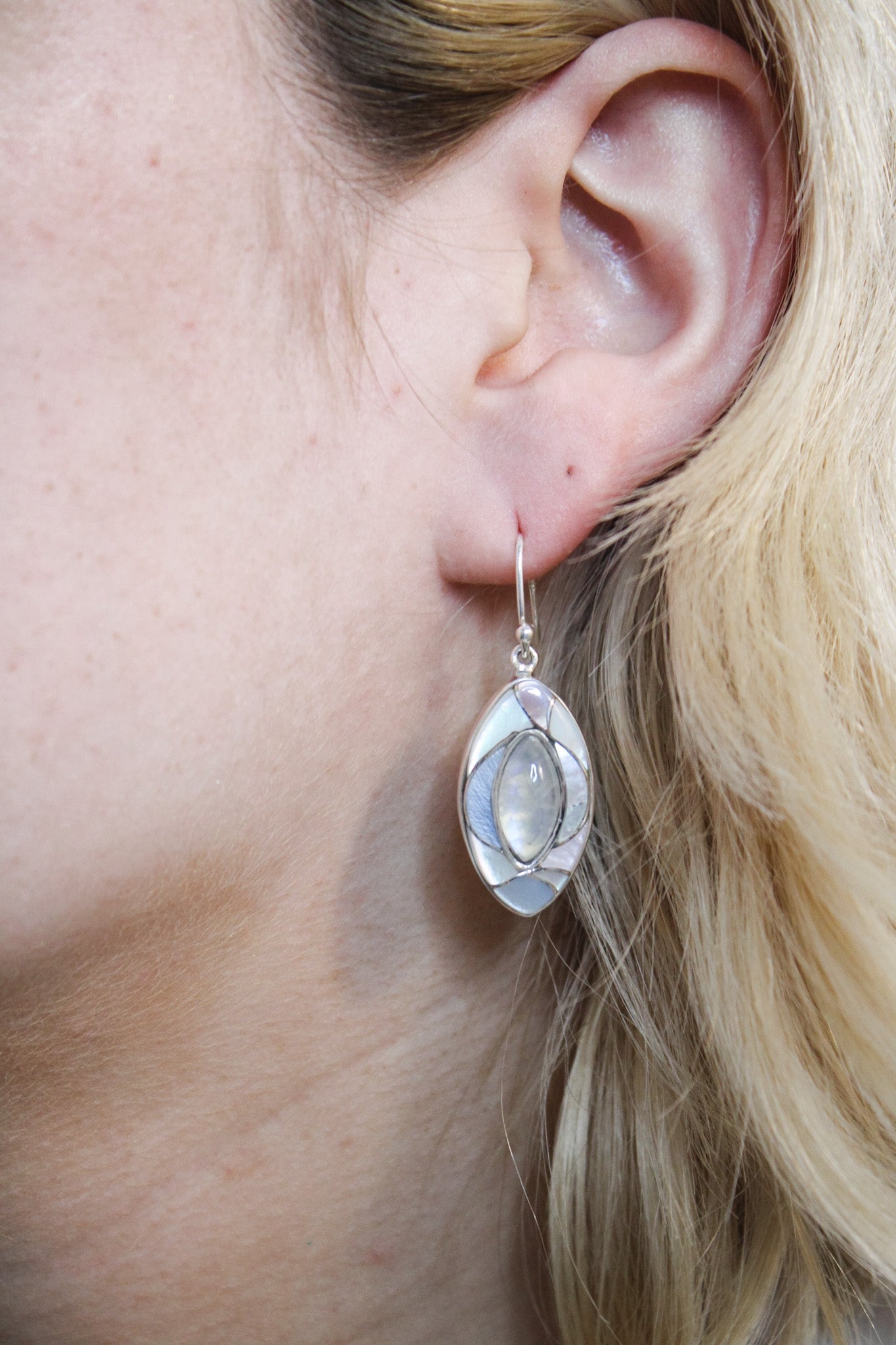 Opal and Mother of Pearl Inlay Earrings
This piece is made by silversmith Ed Lohman. Lohman has been creating intricate inlay work with stunning, vibrant stones for over 30 years. 
These earrings feature an ovalish, round shape of Mother of Pearl and Opal with details of inlay work, set in silver and has a sterling silver hook post. 
Materials: Mother of Pearl, Opal, Sterling Silver
Measurement: 1.75" in length