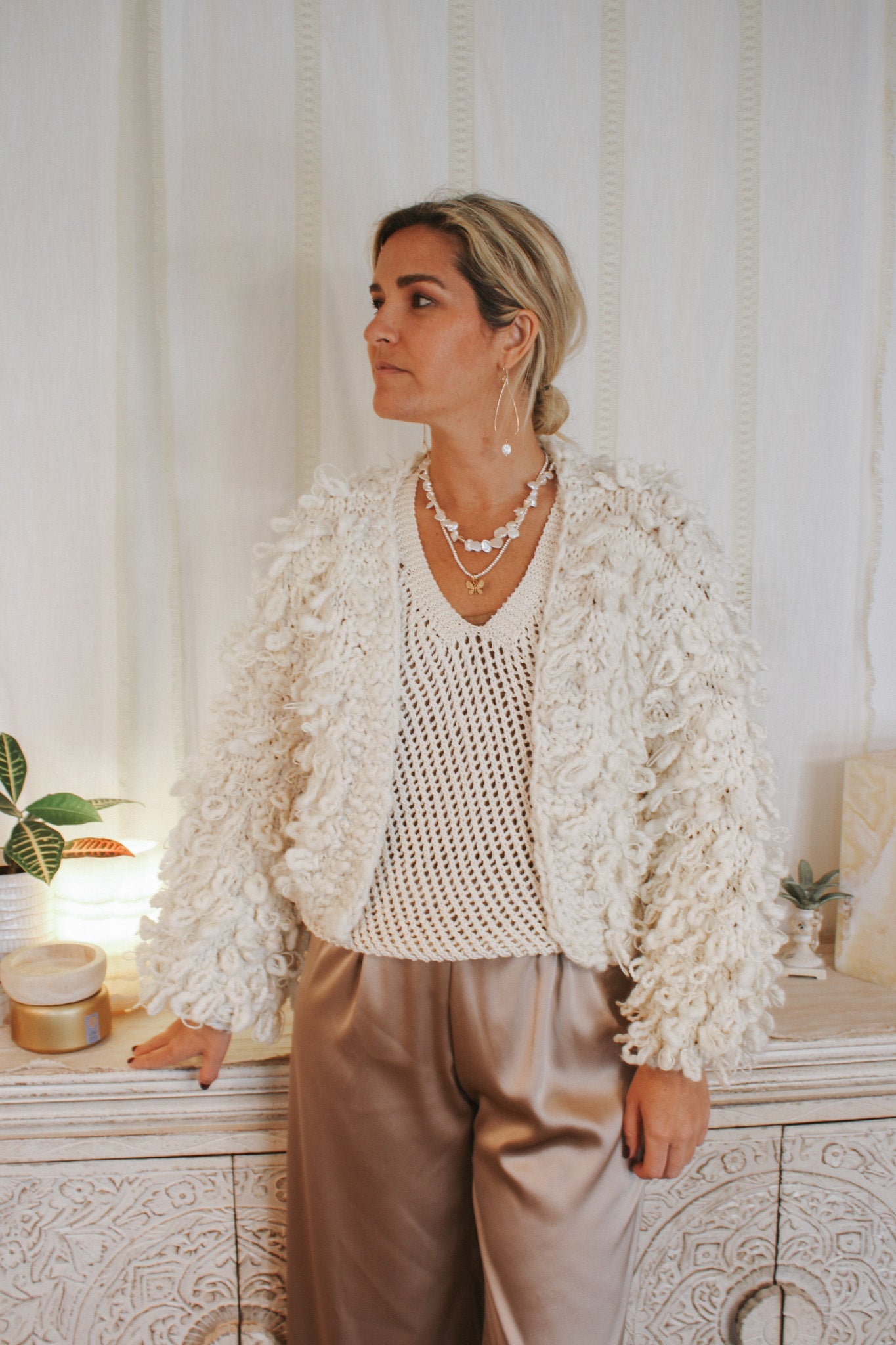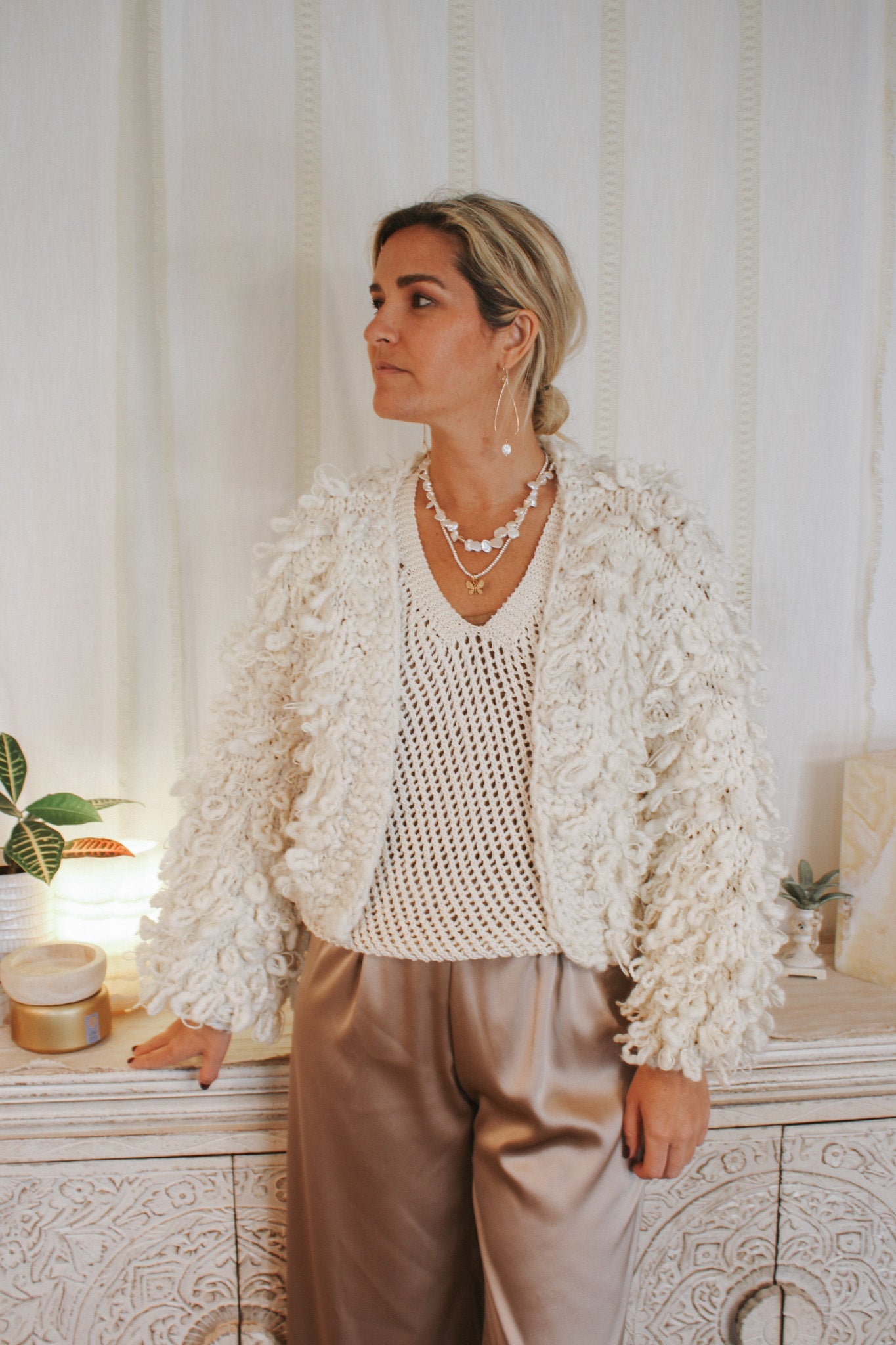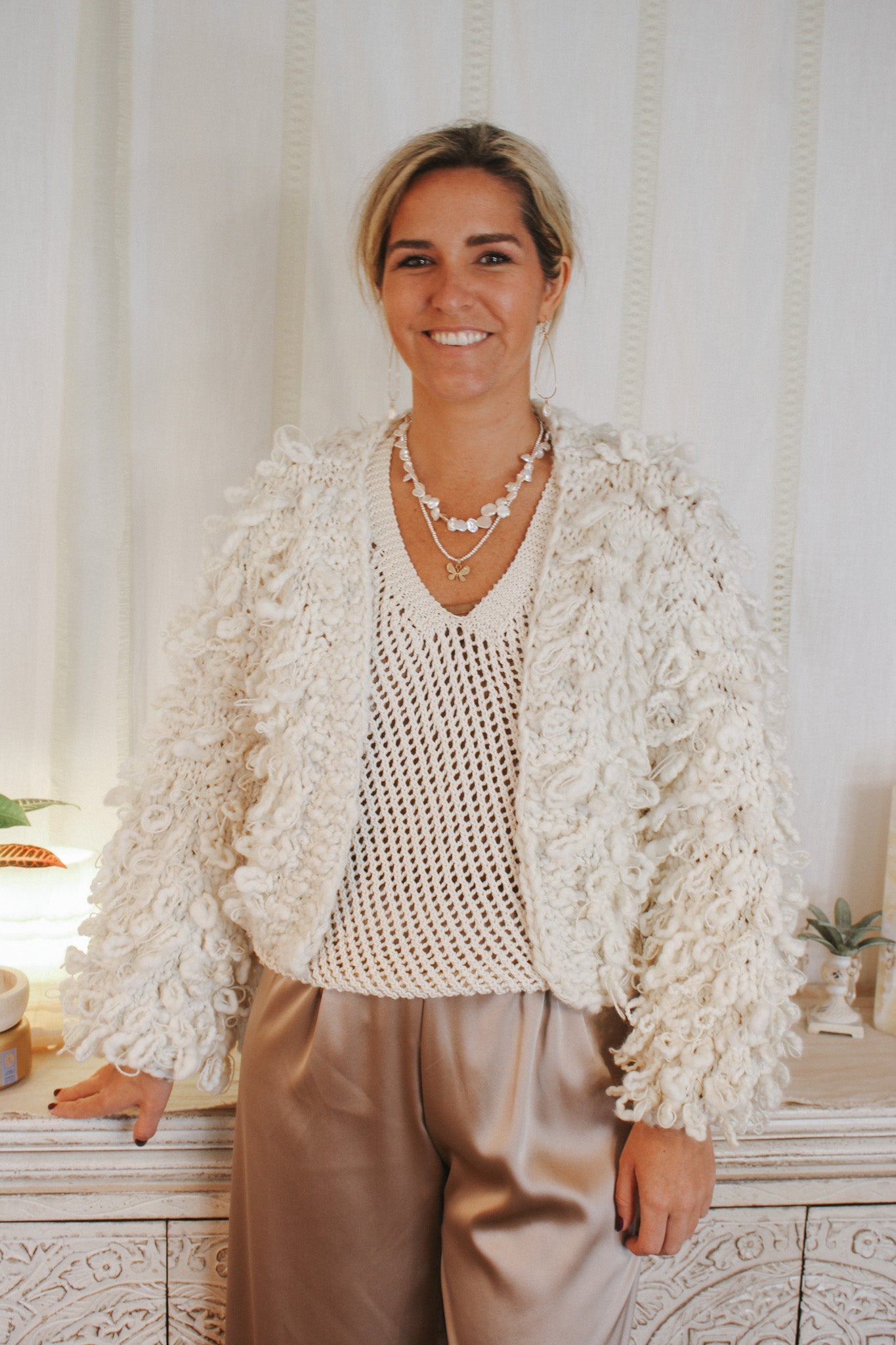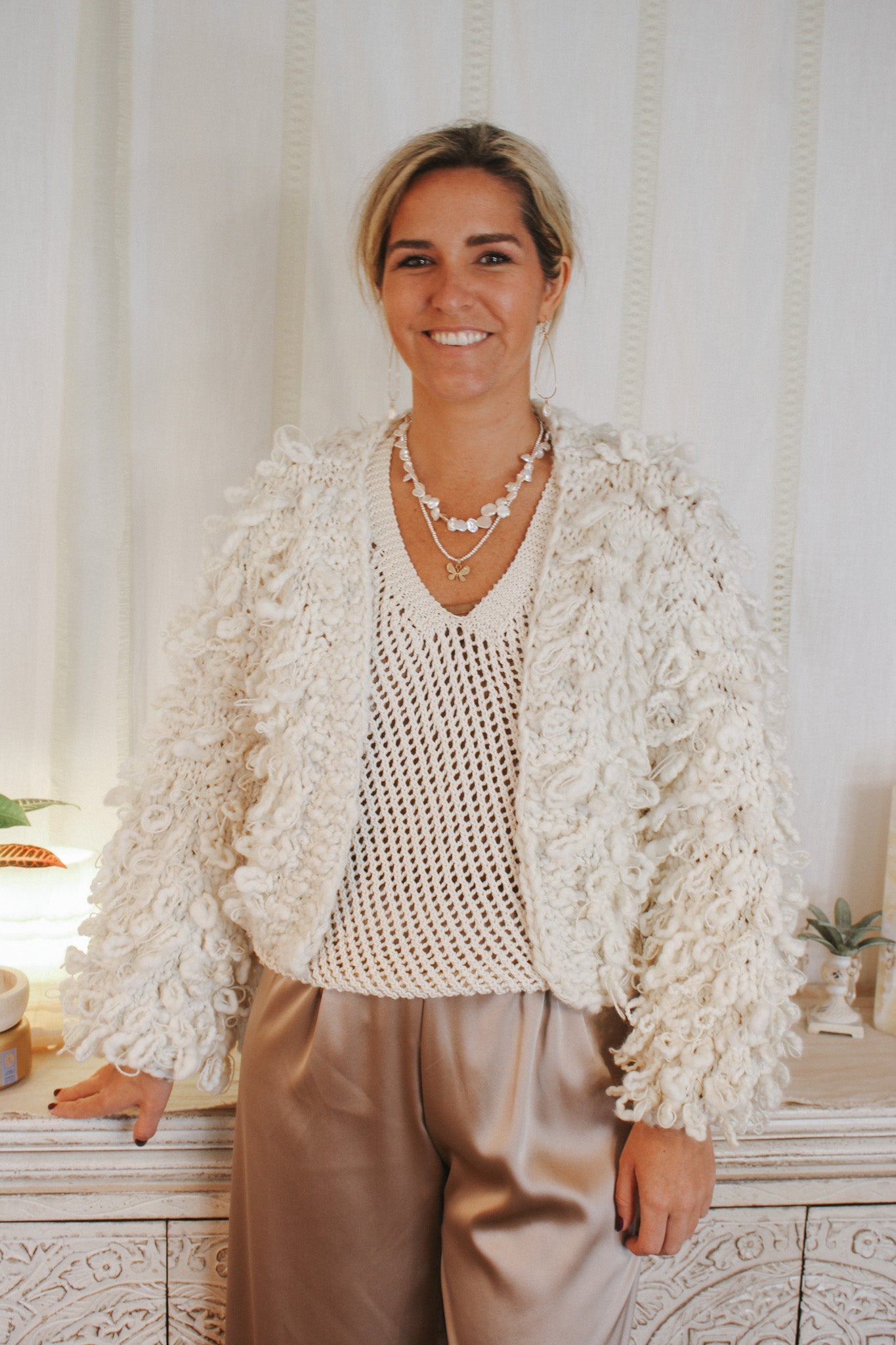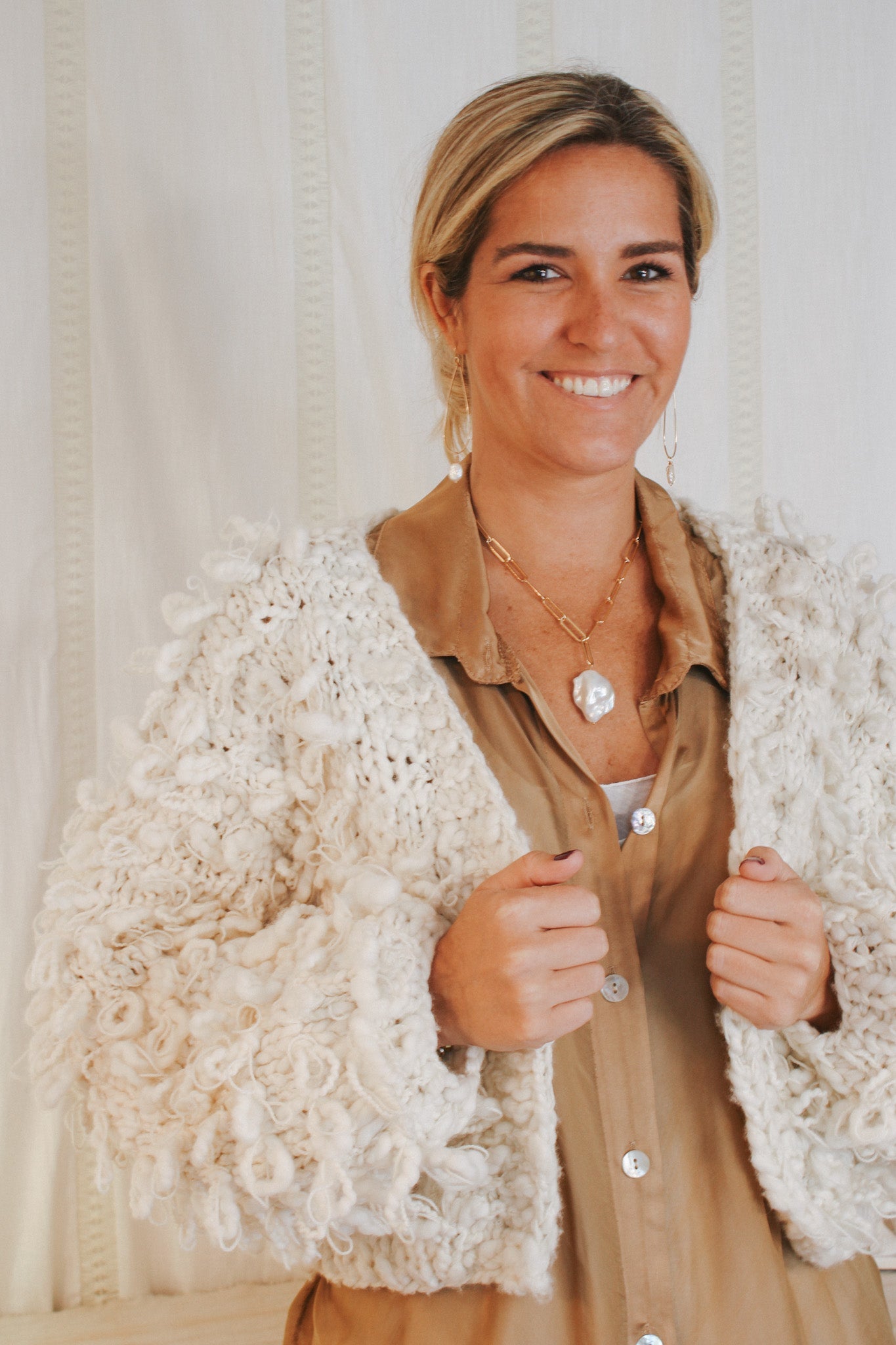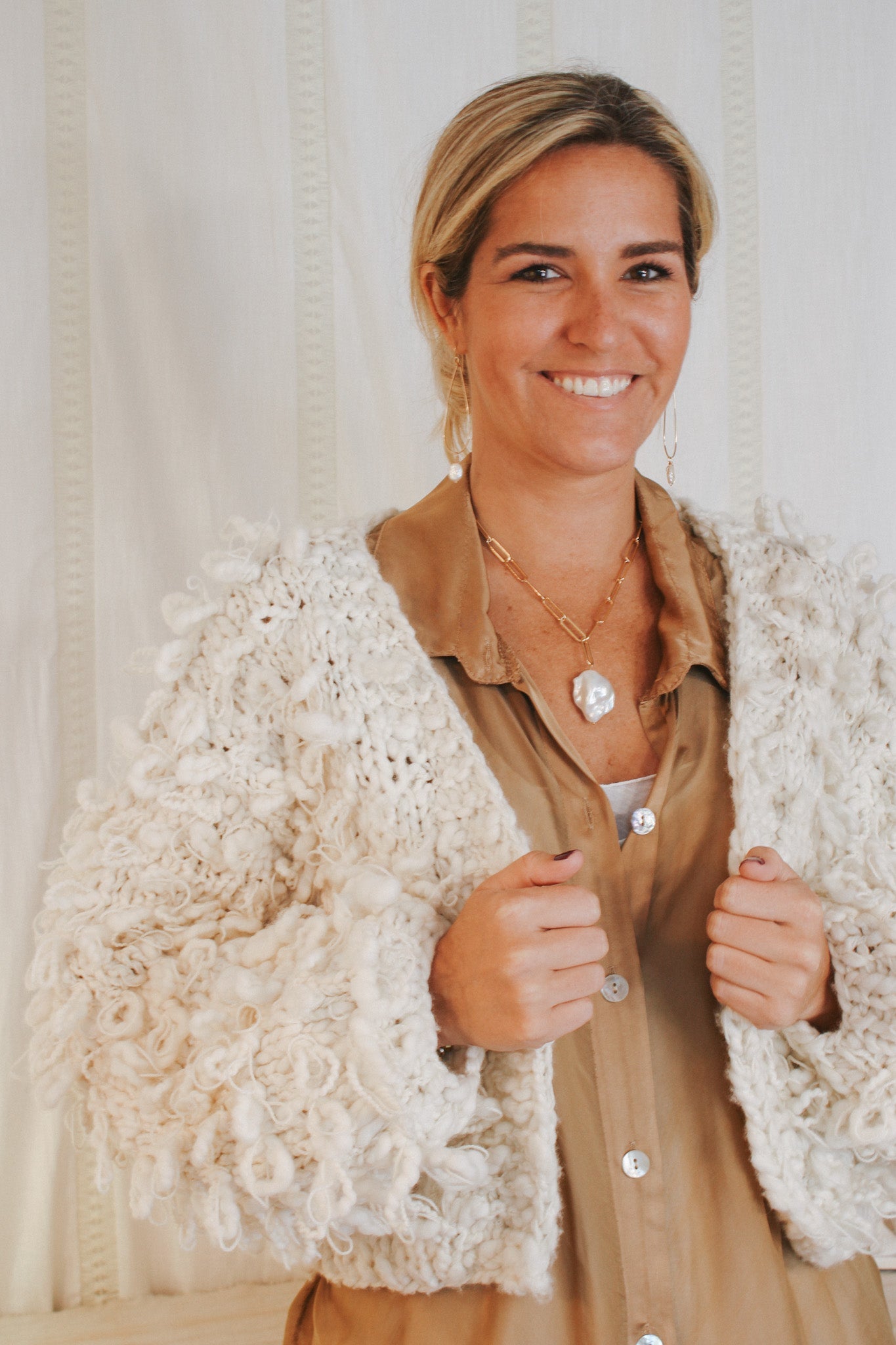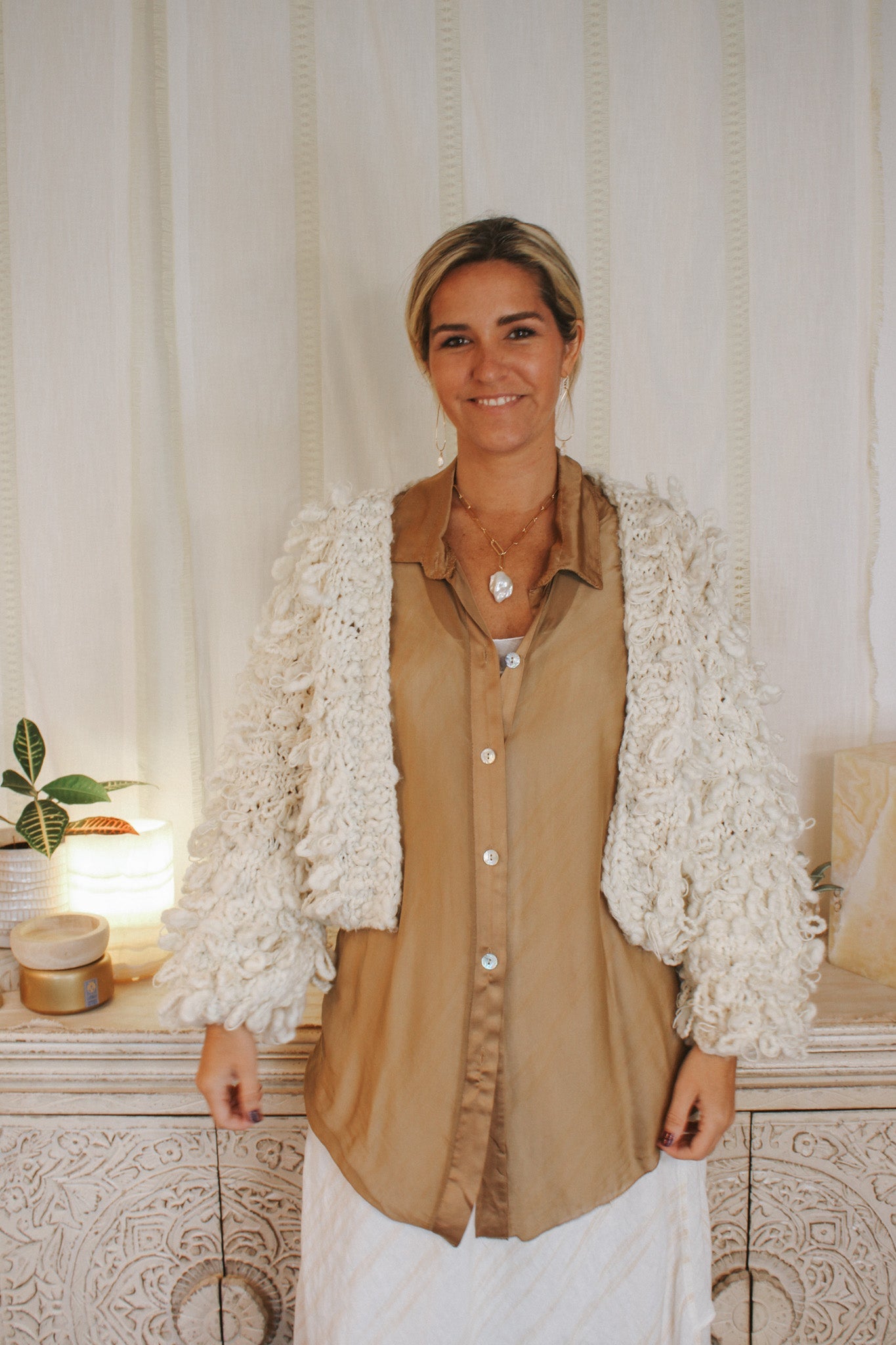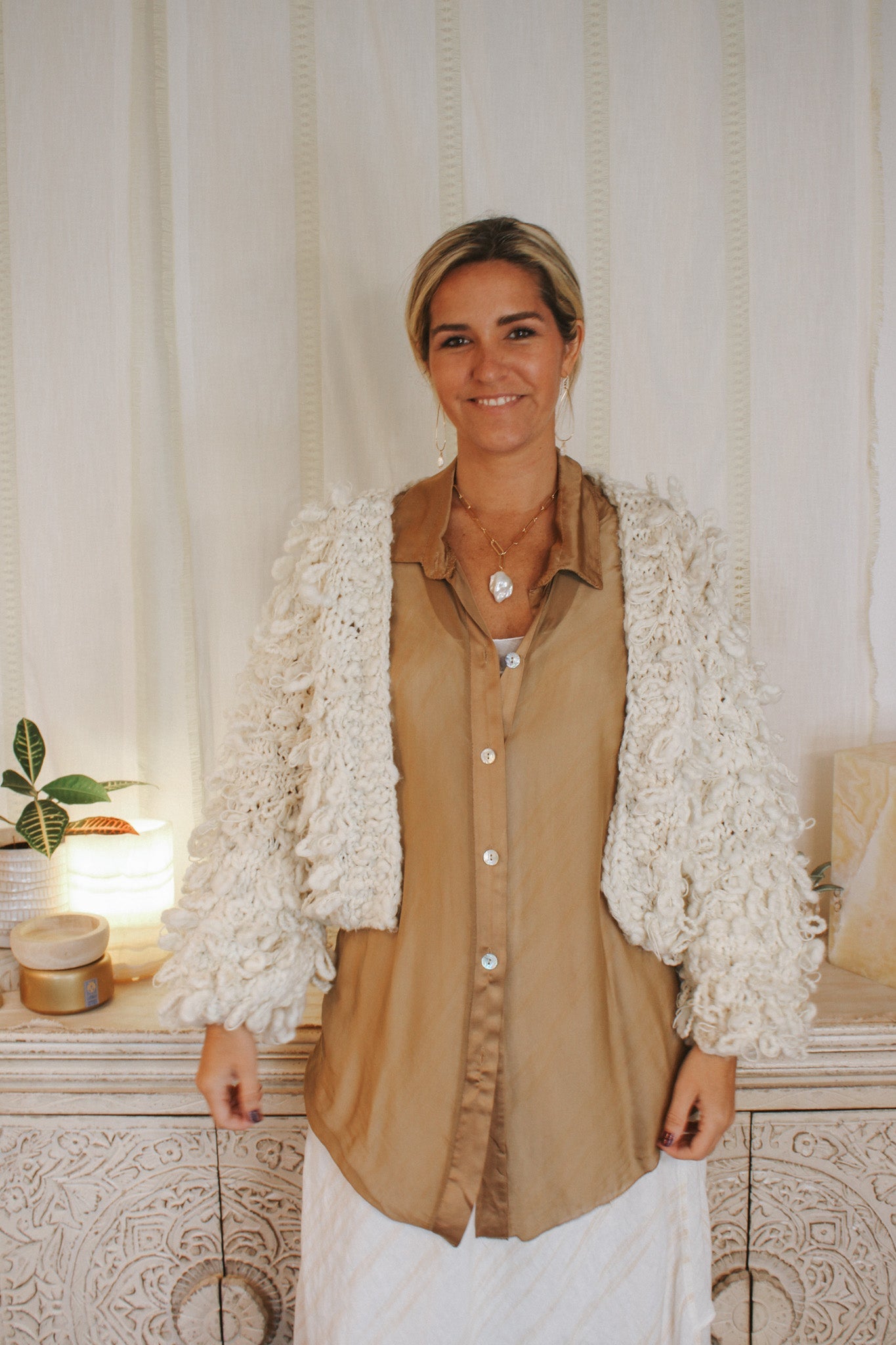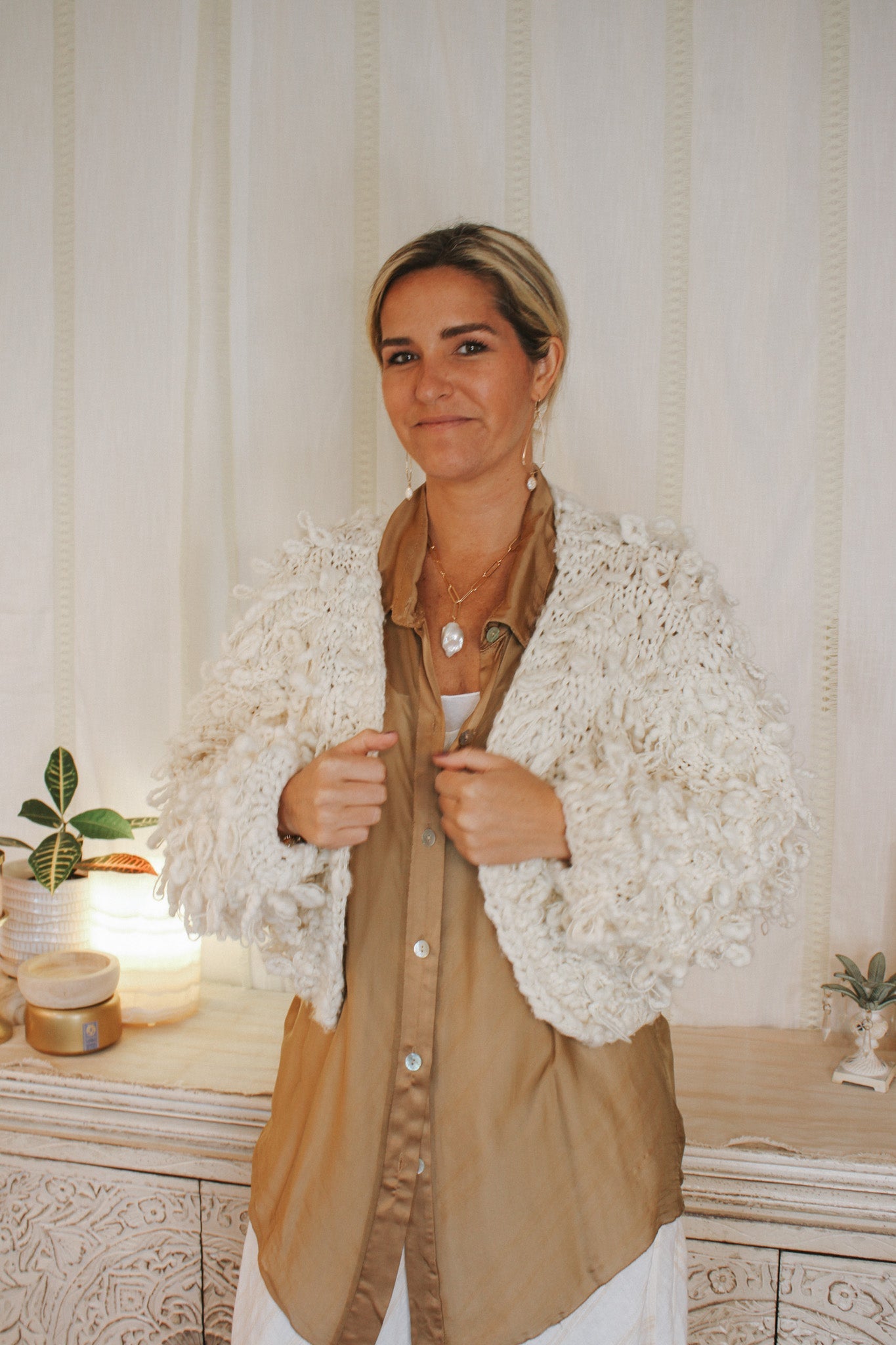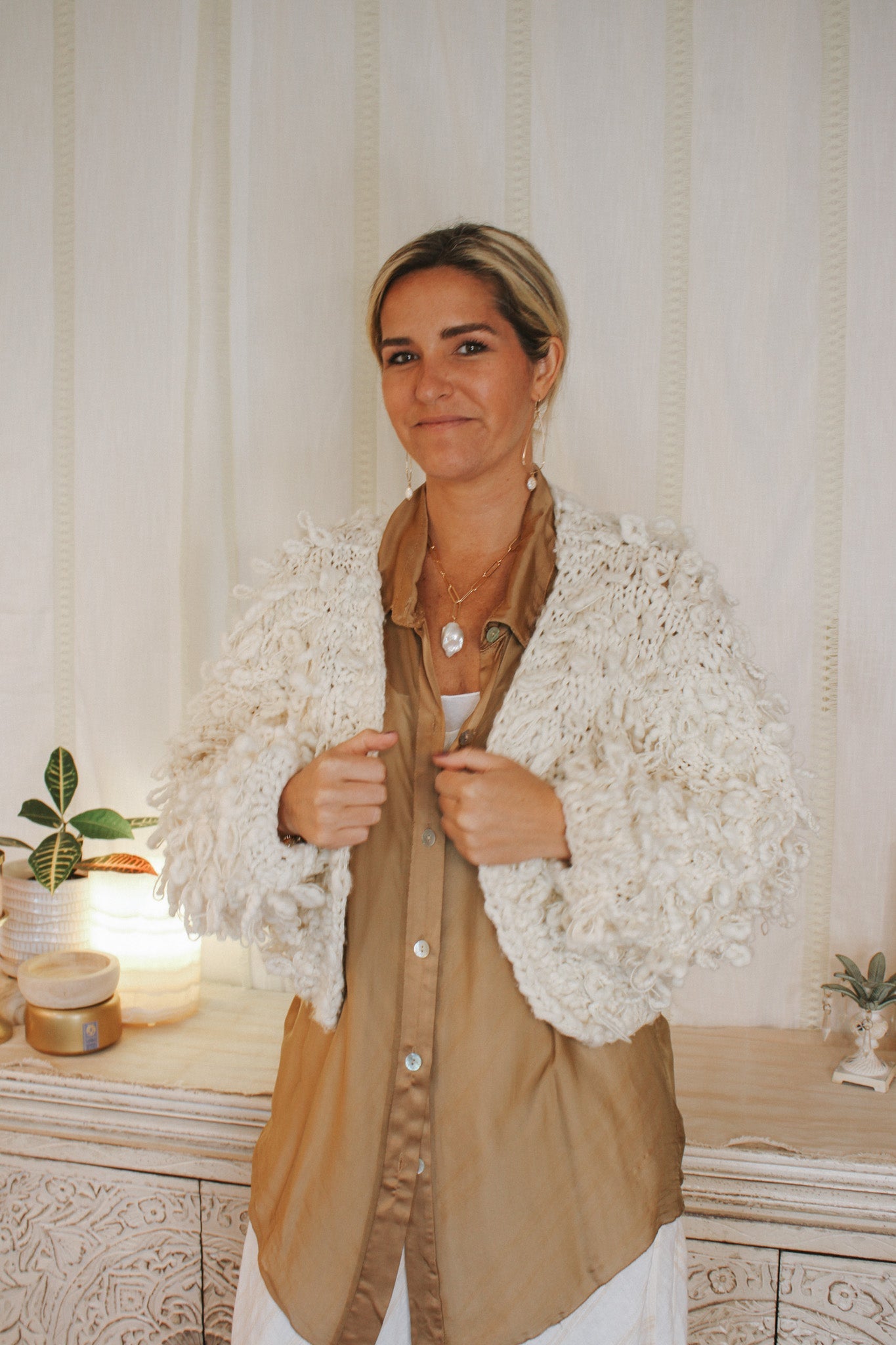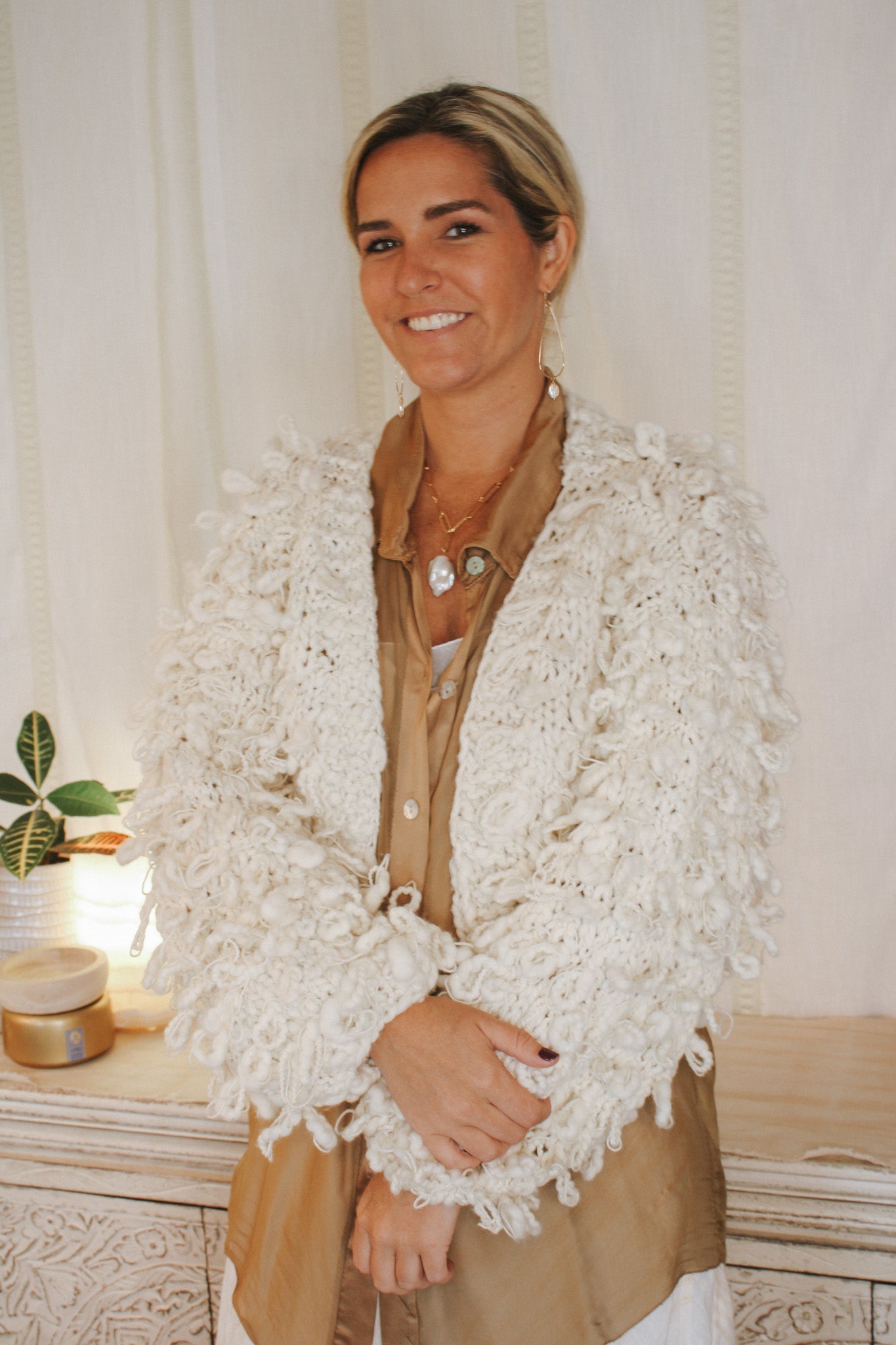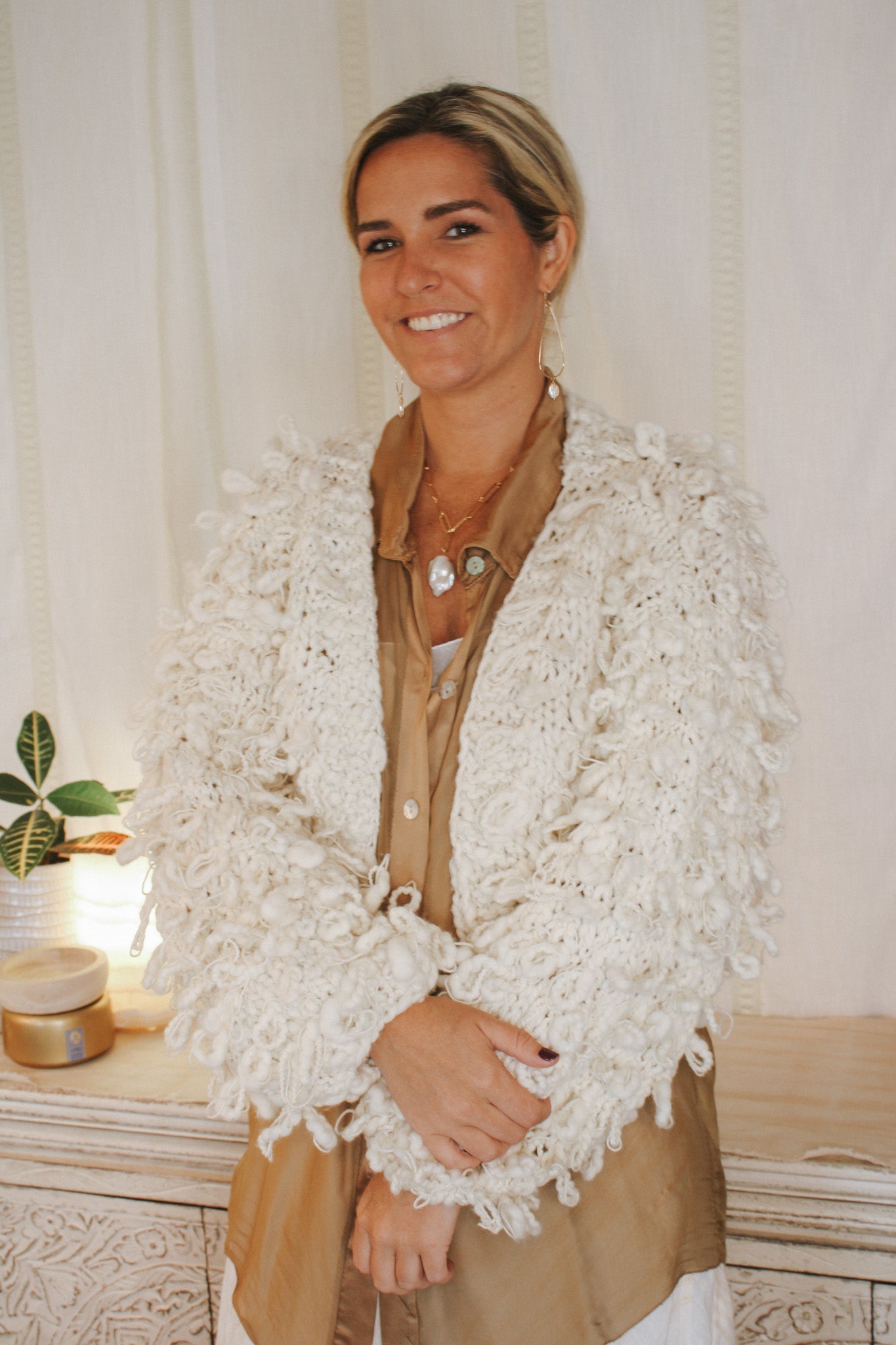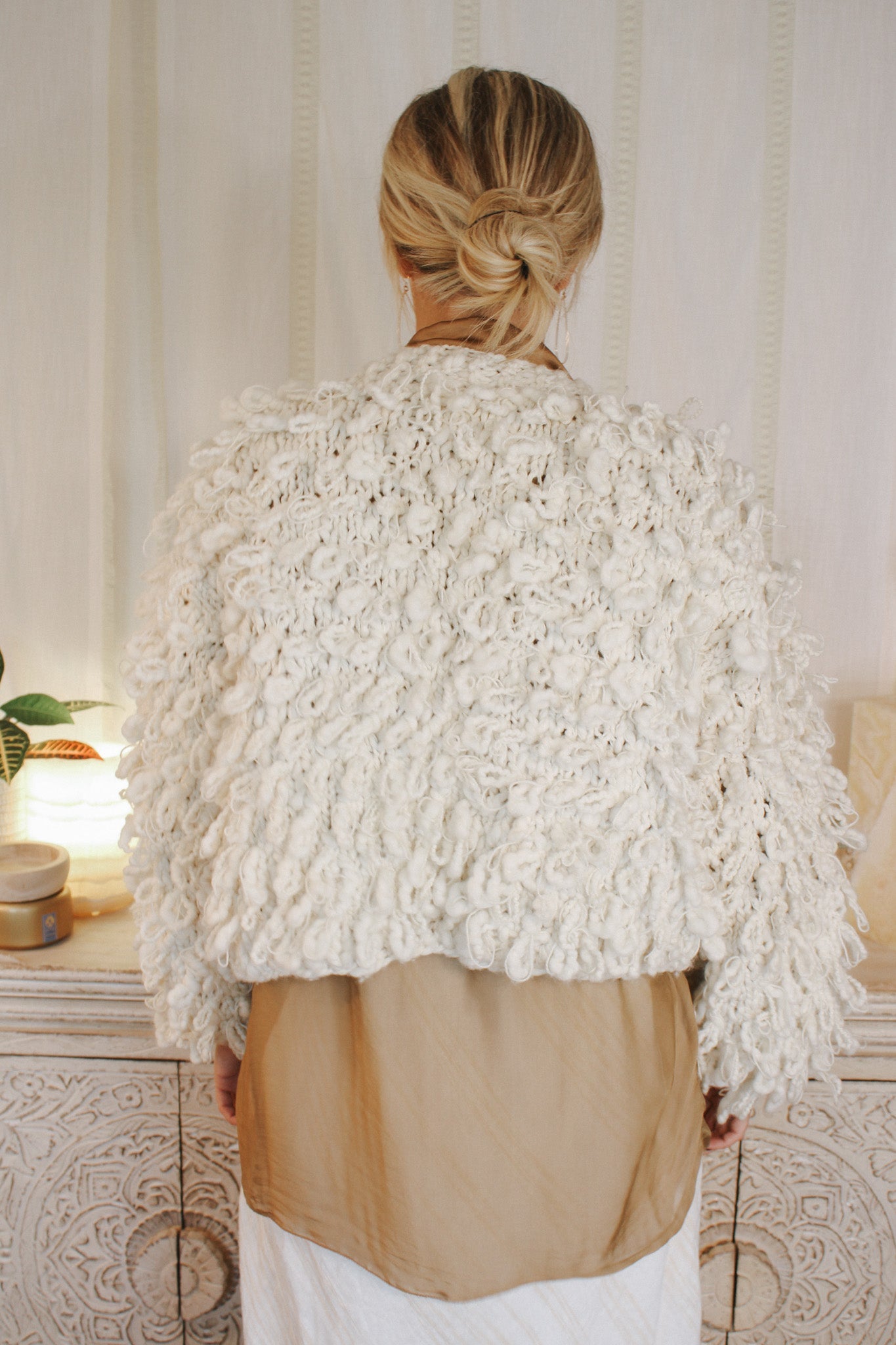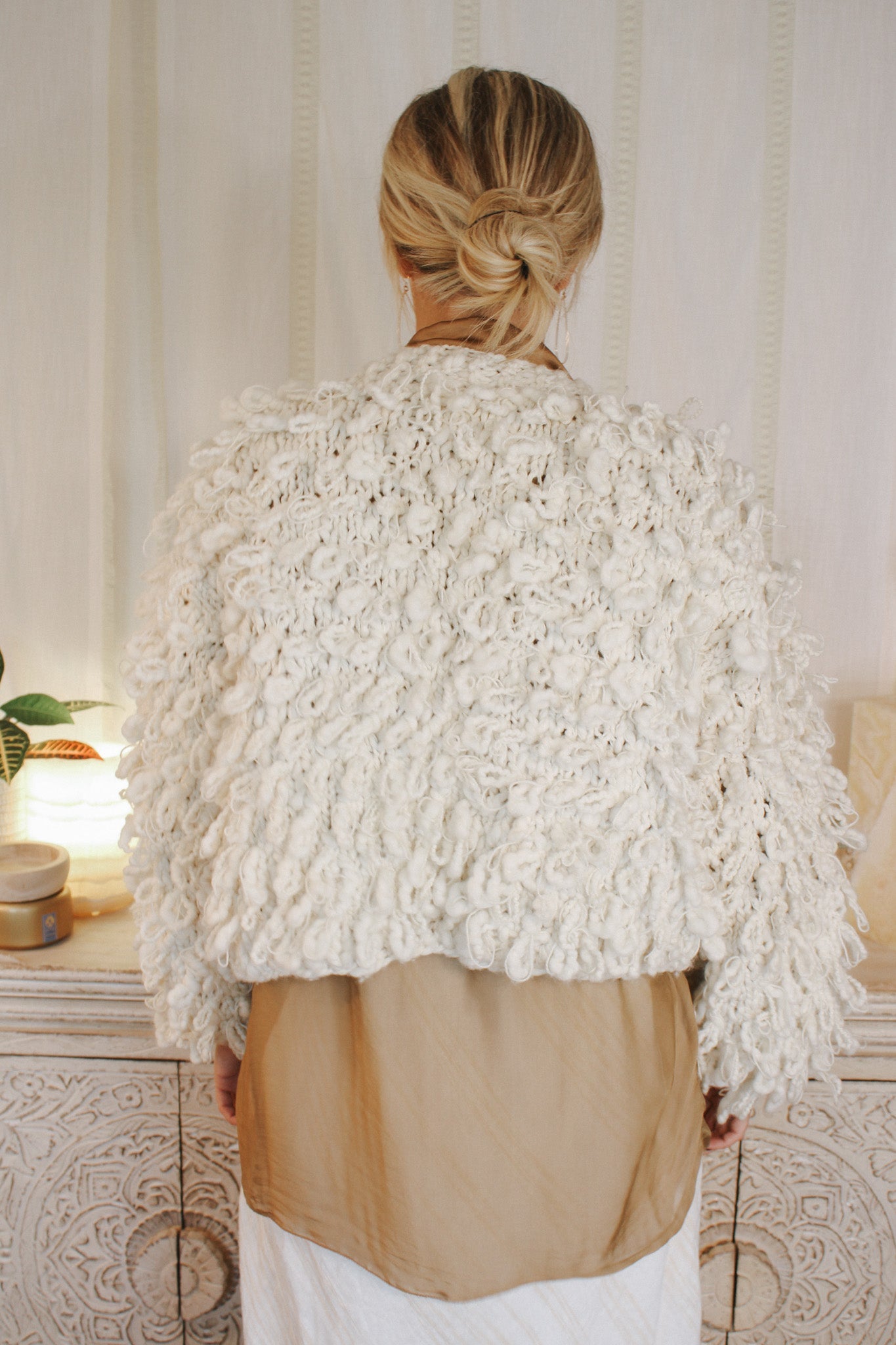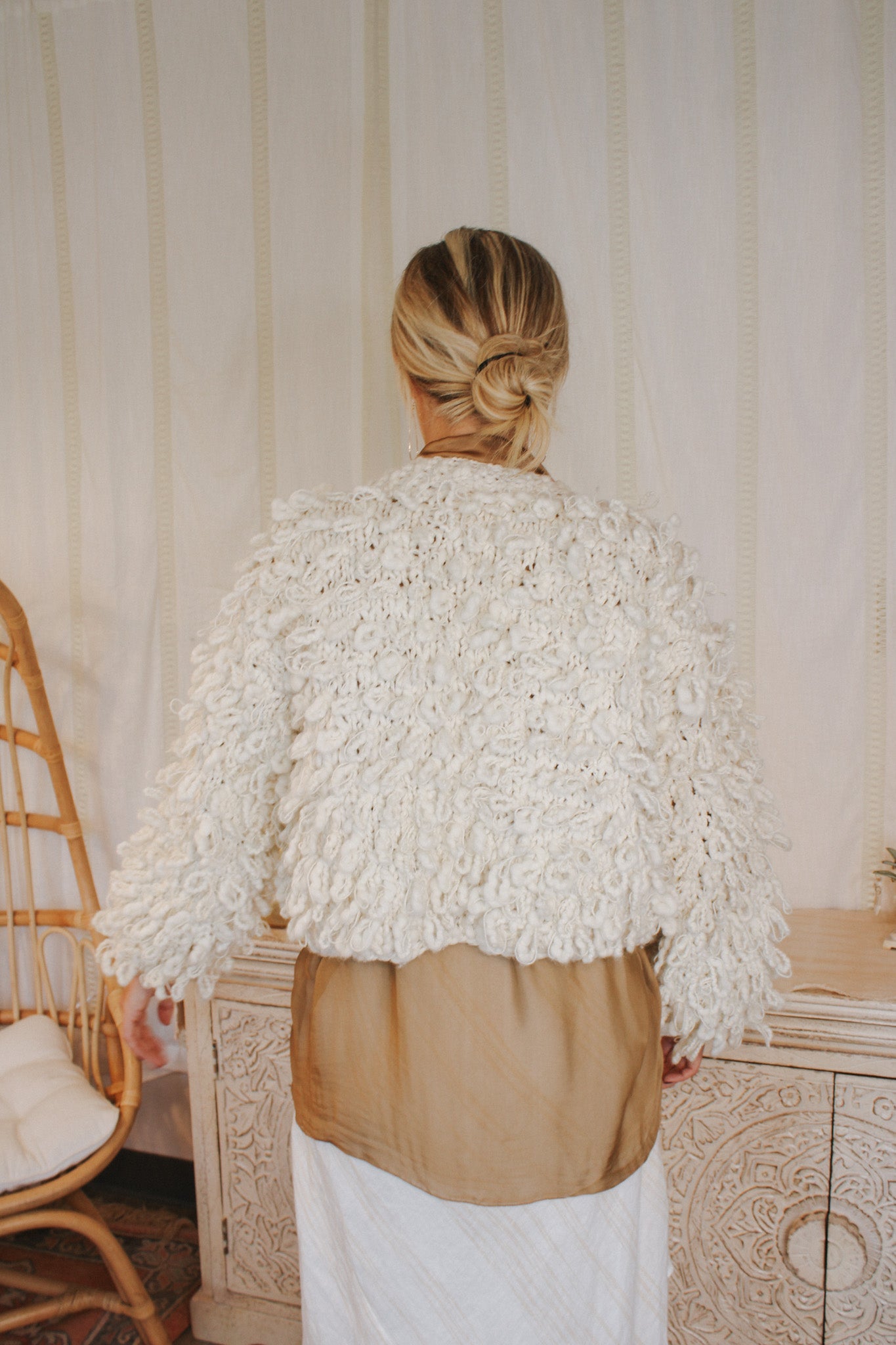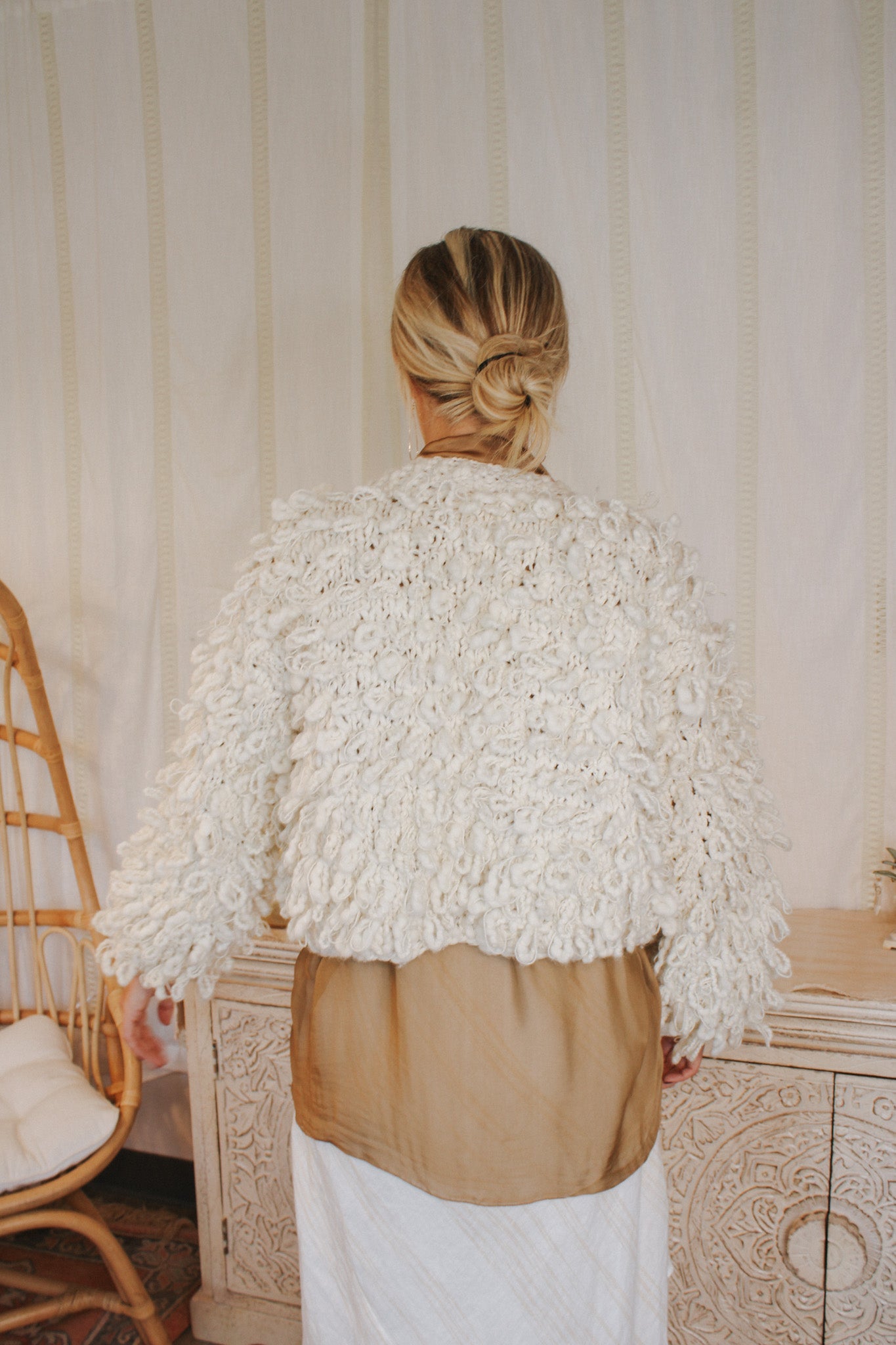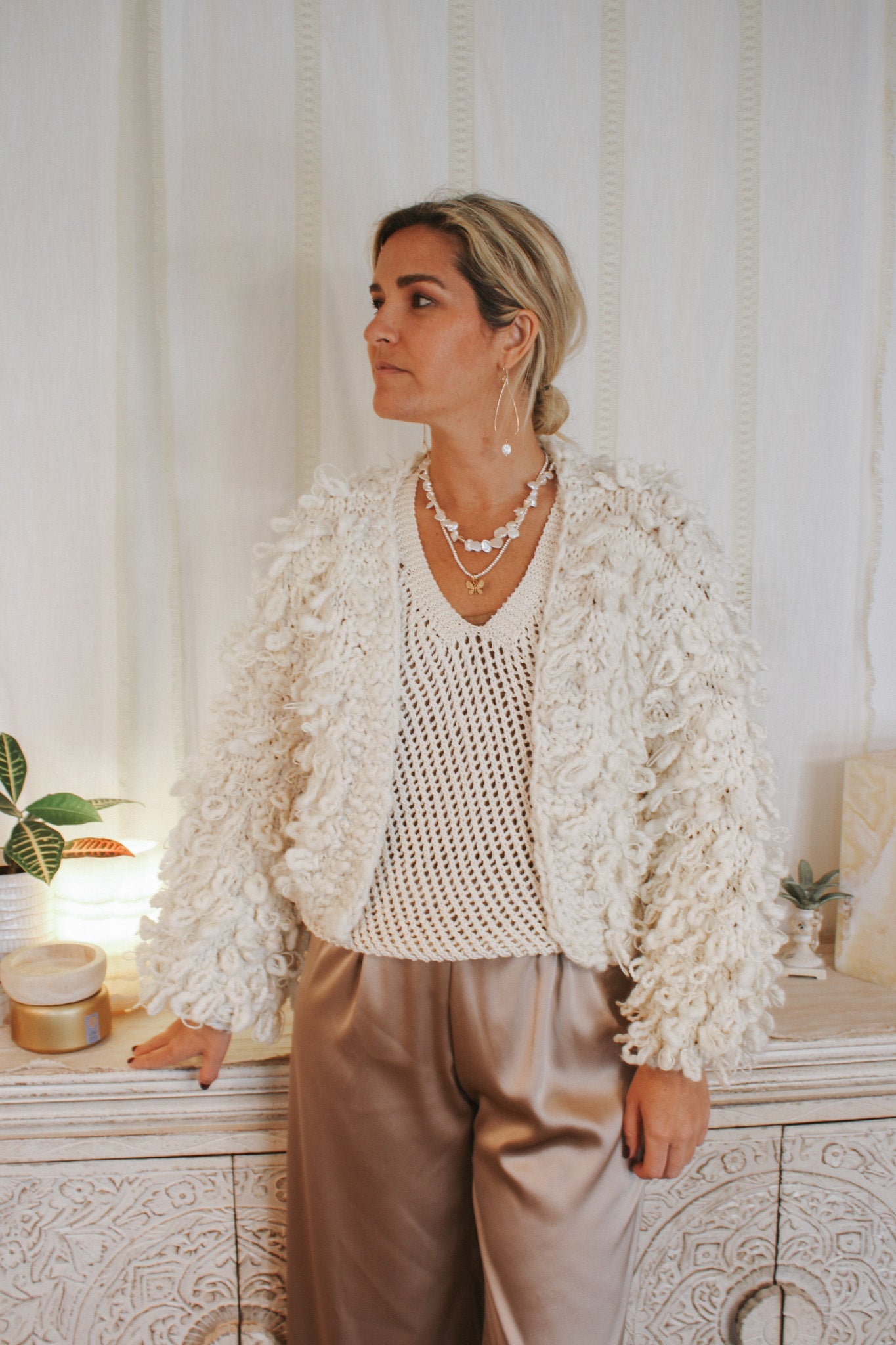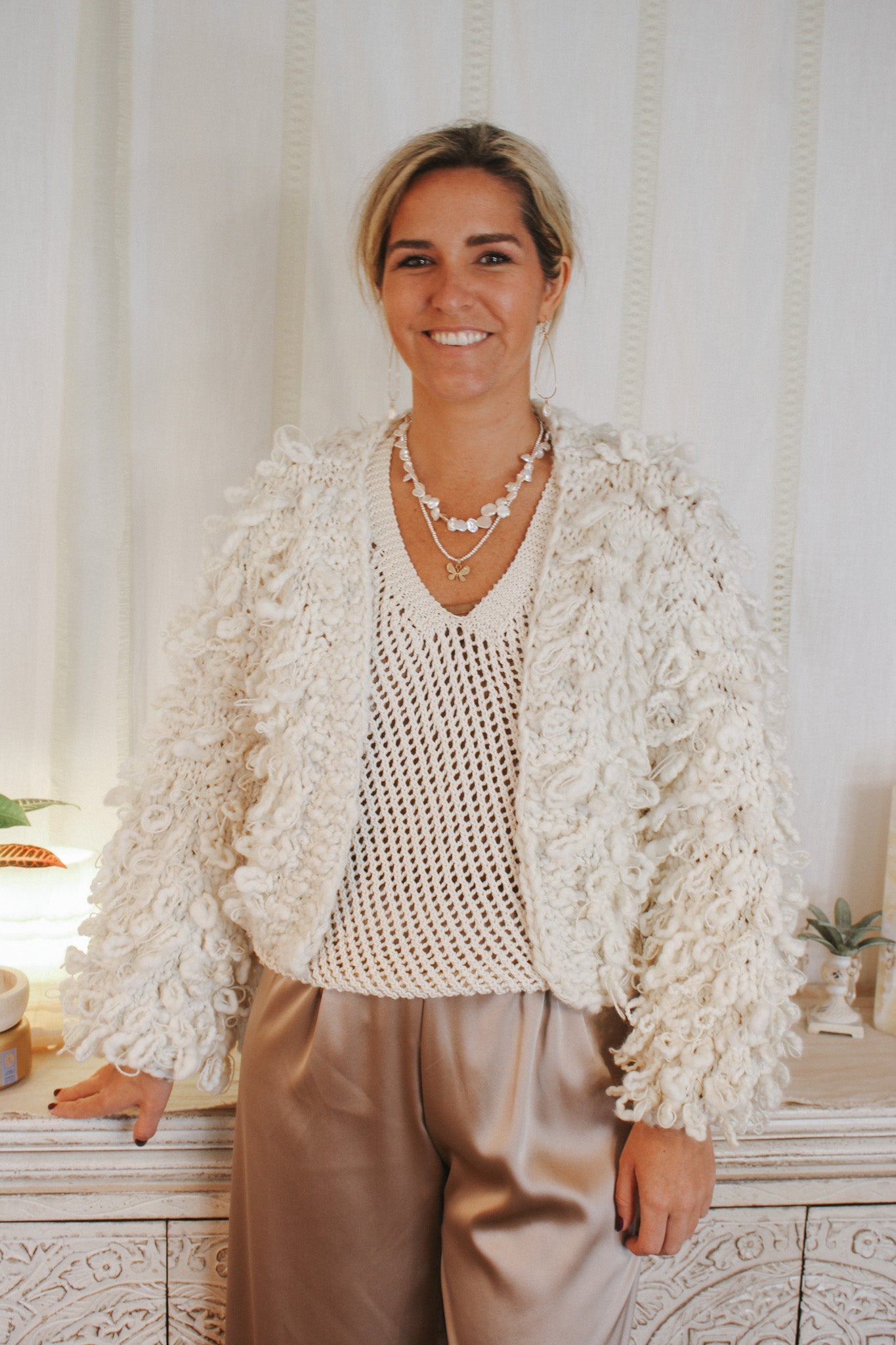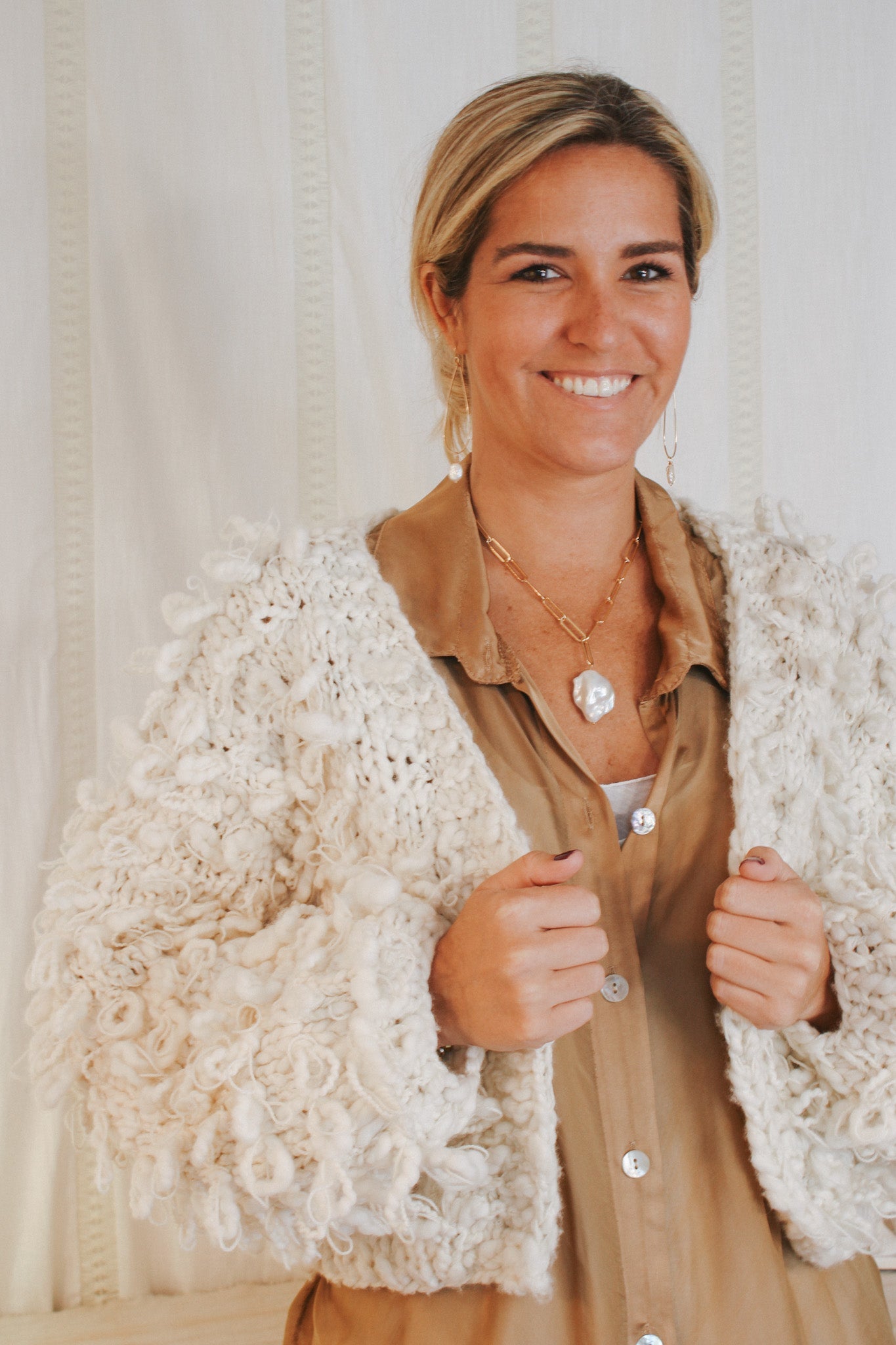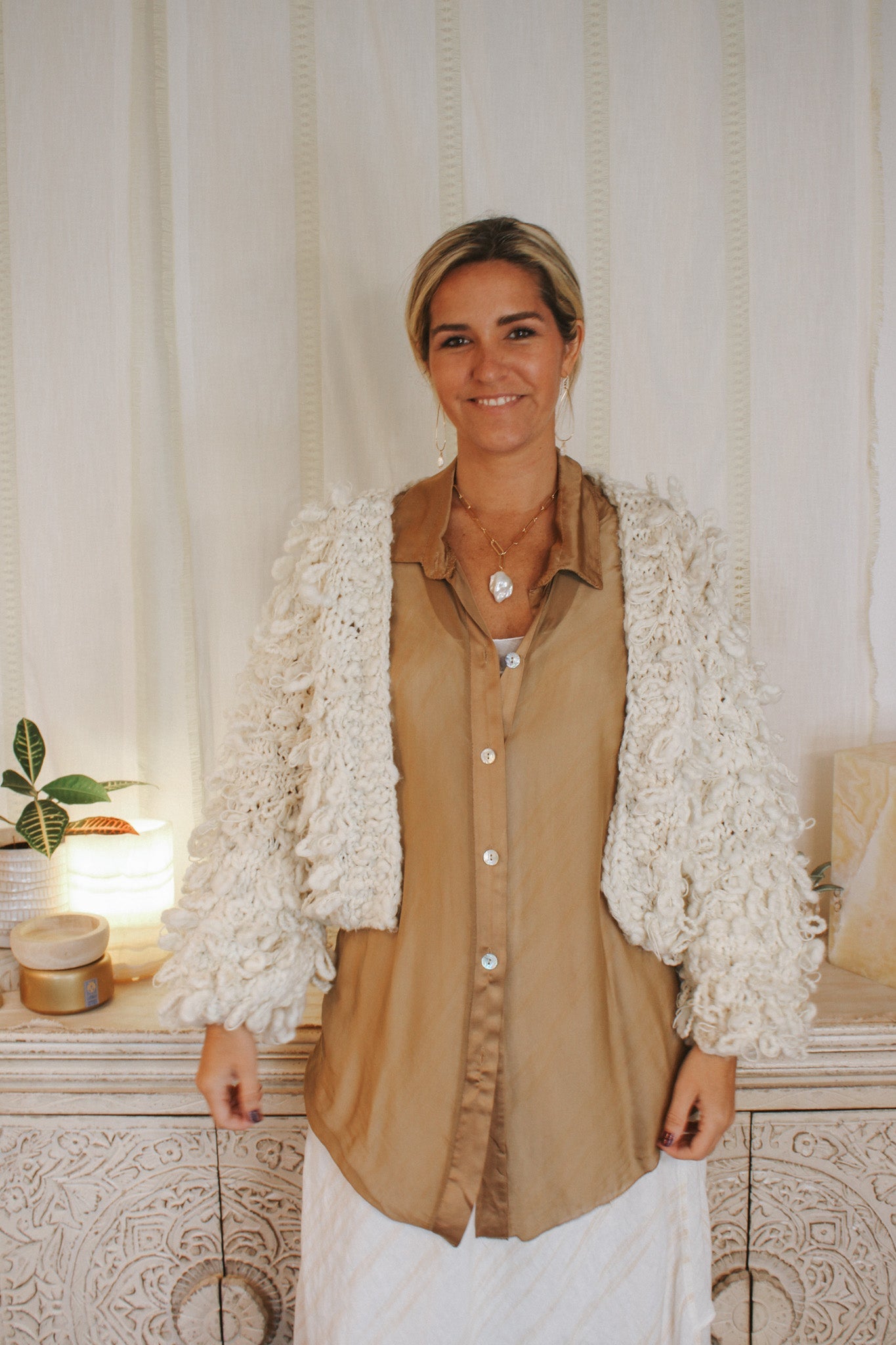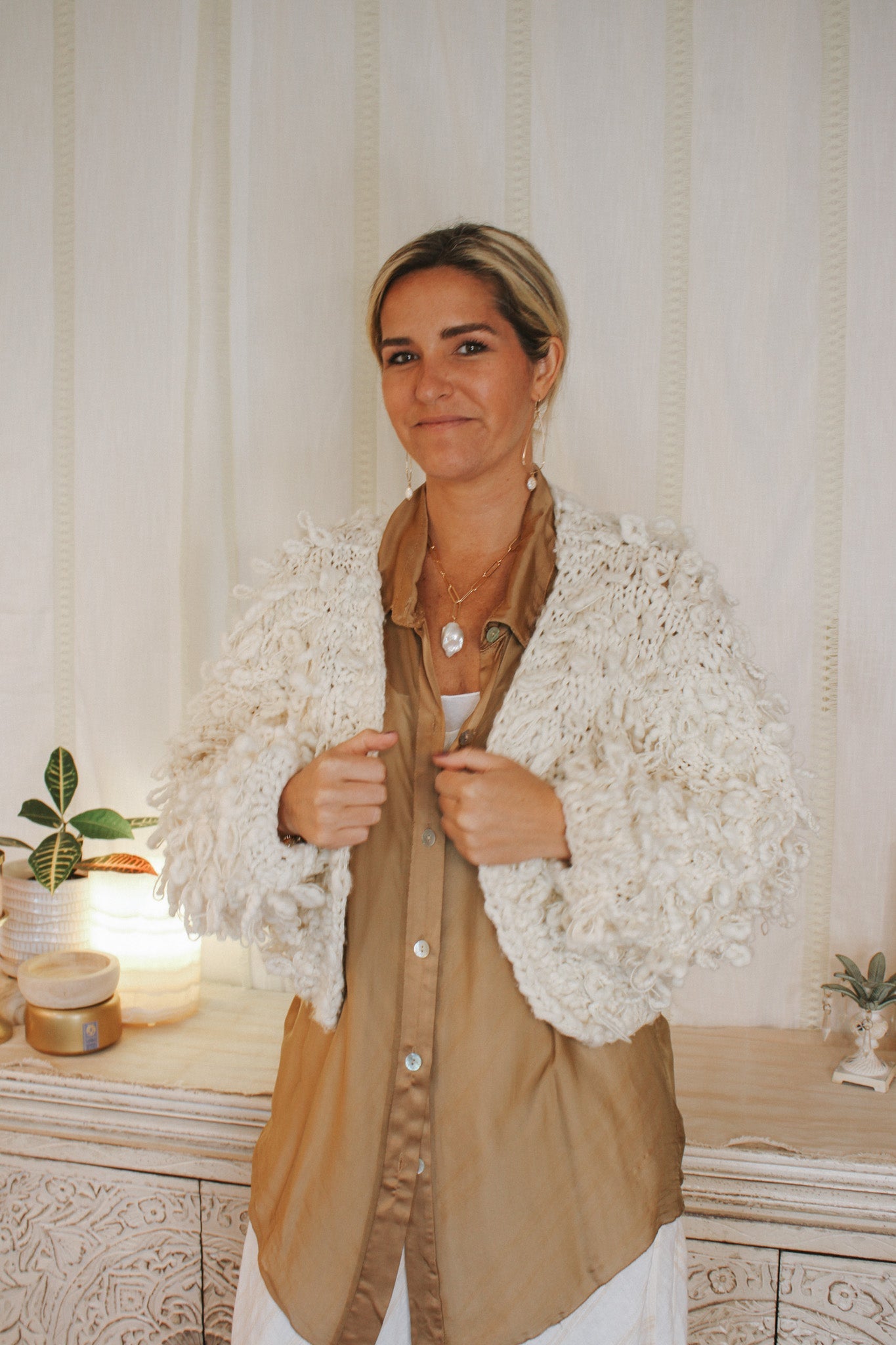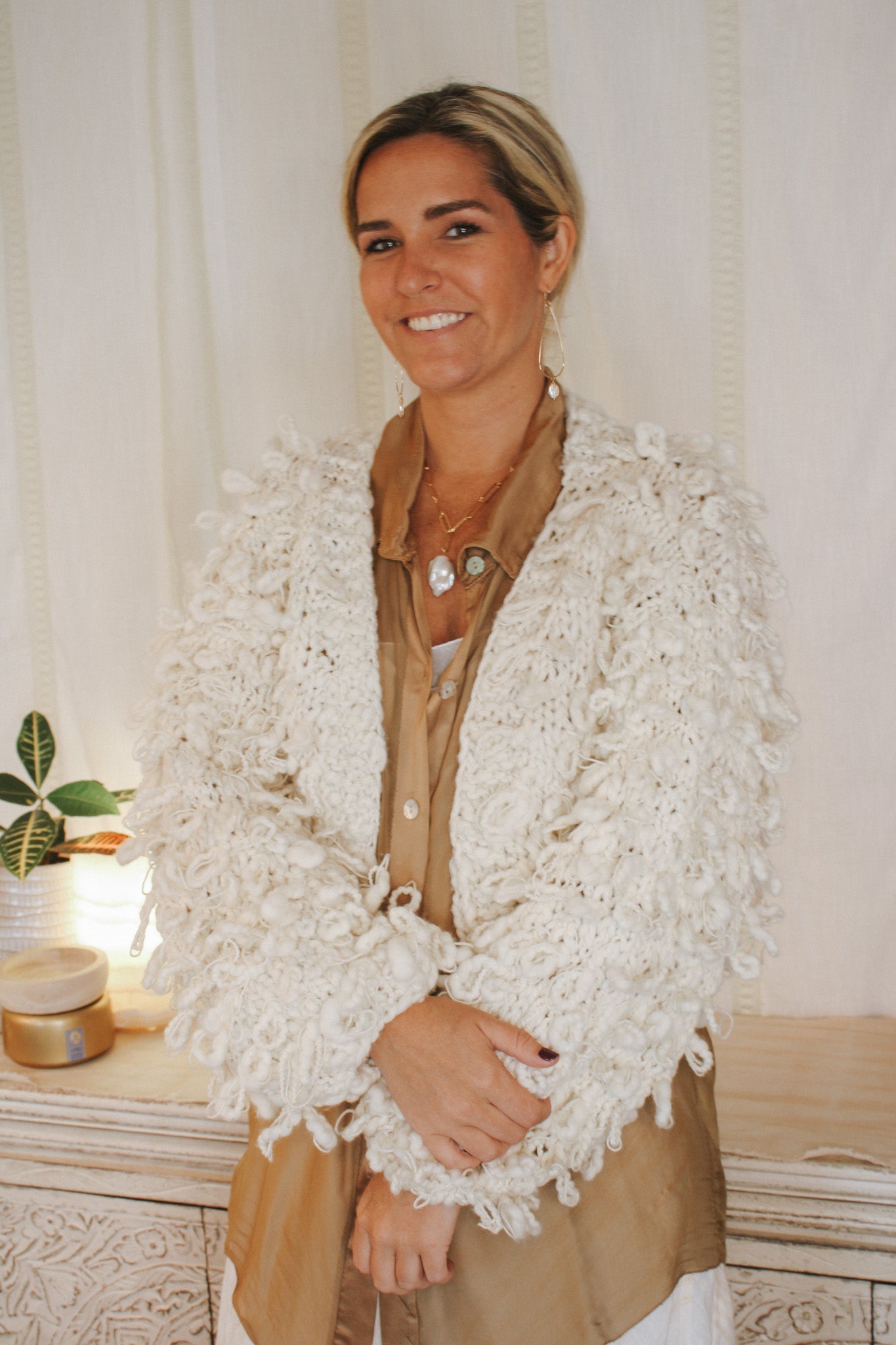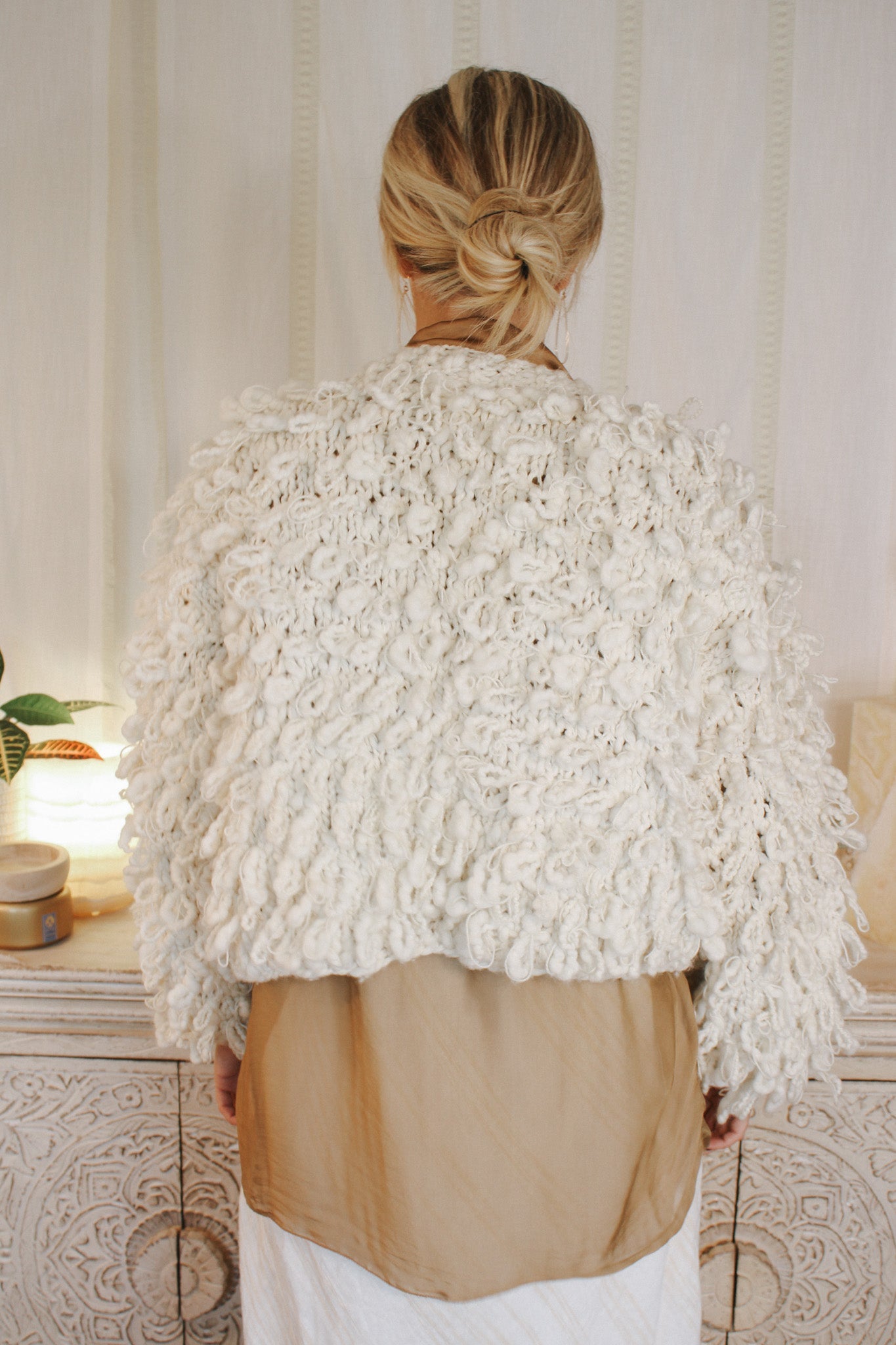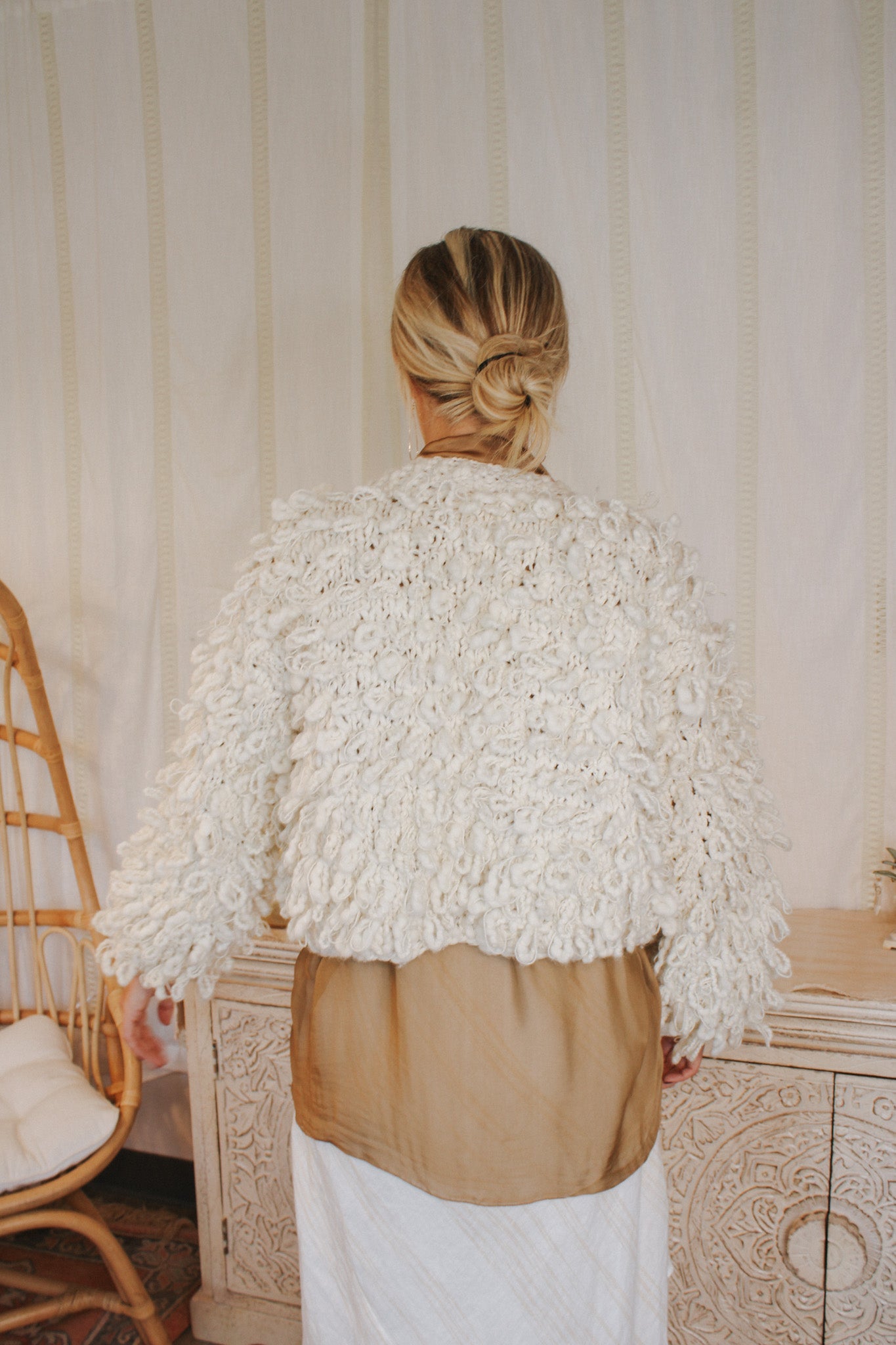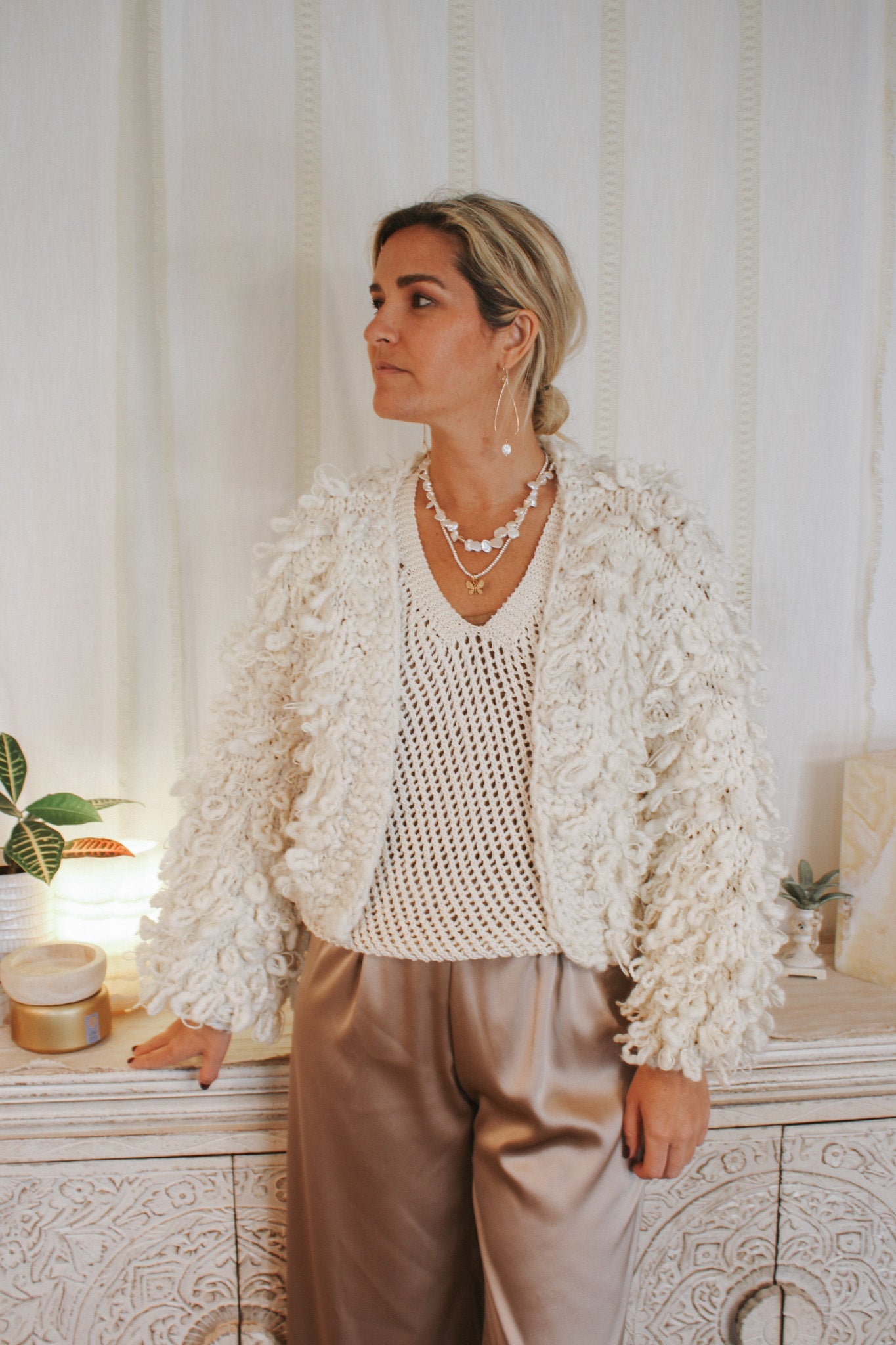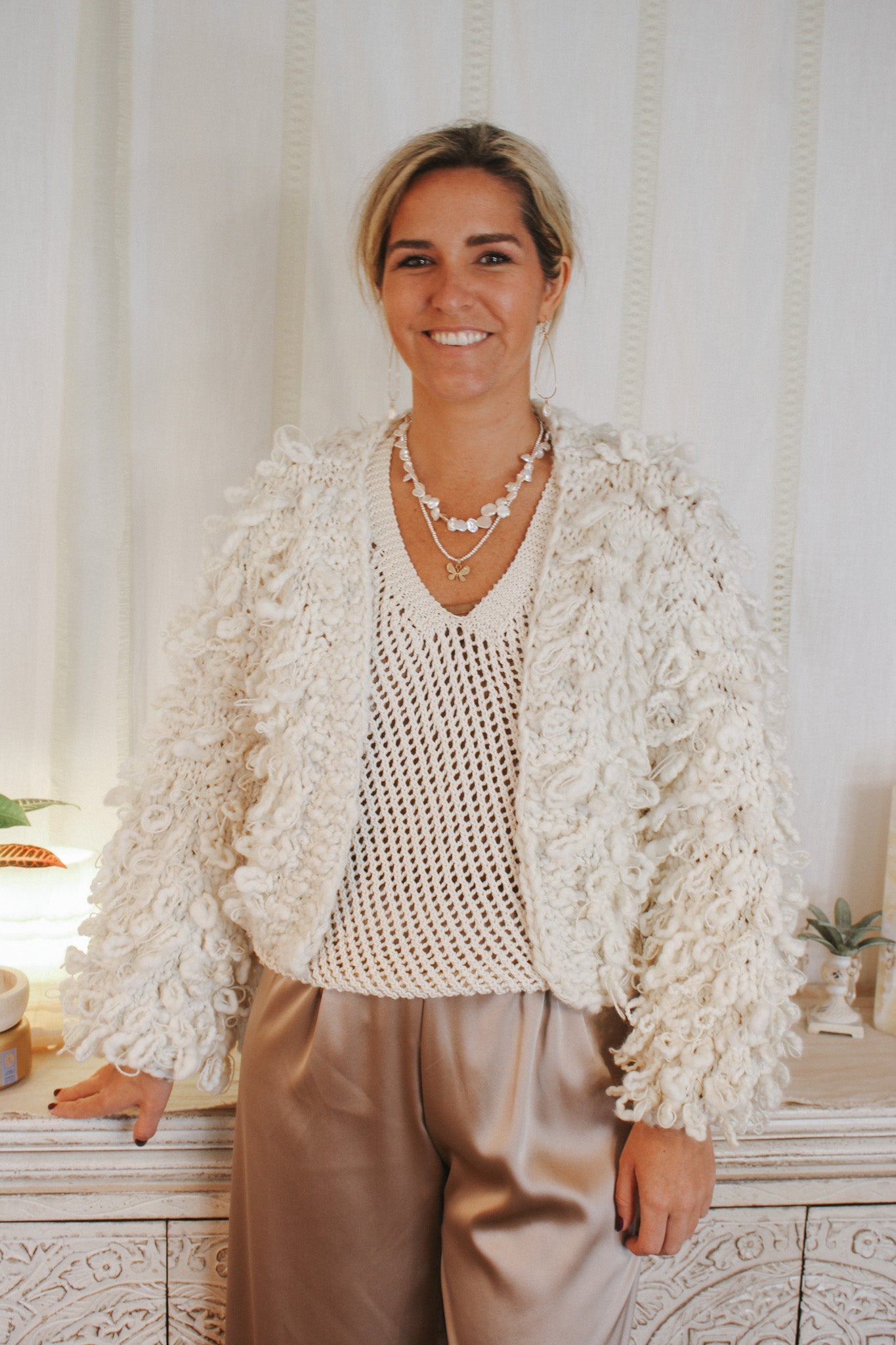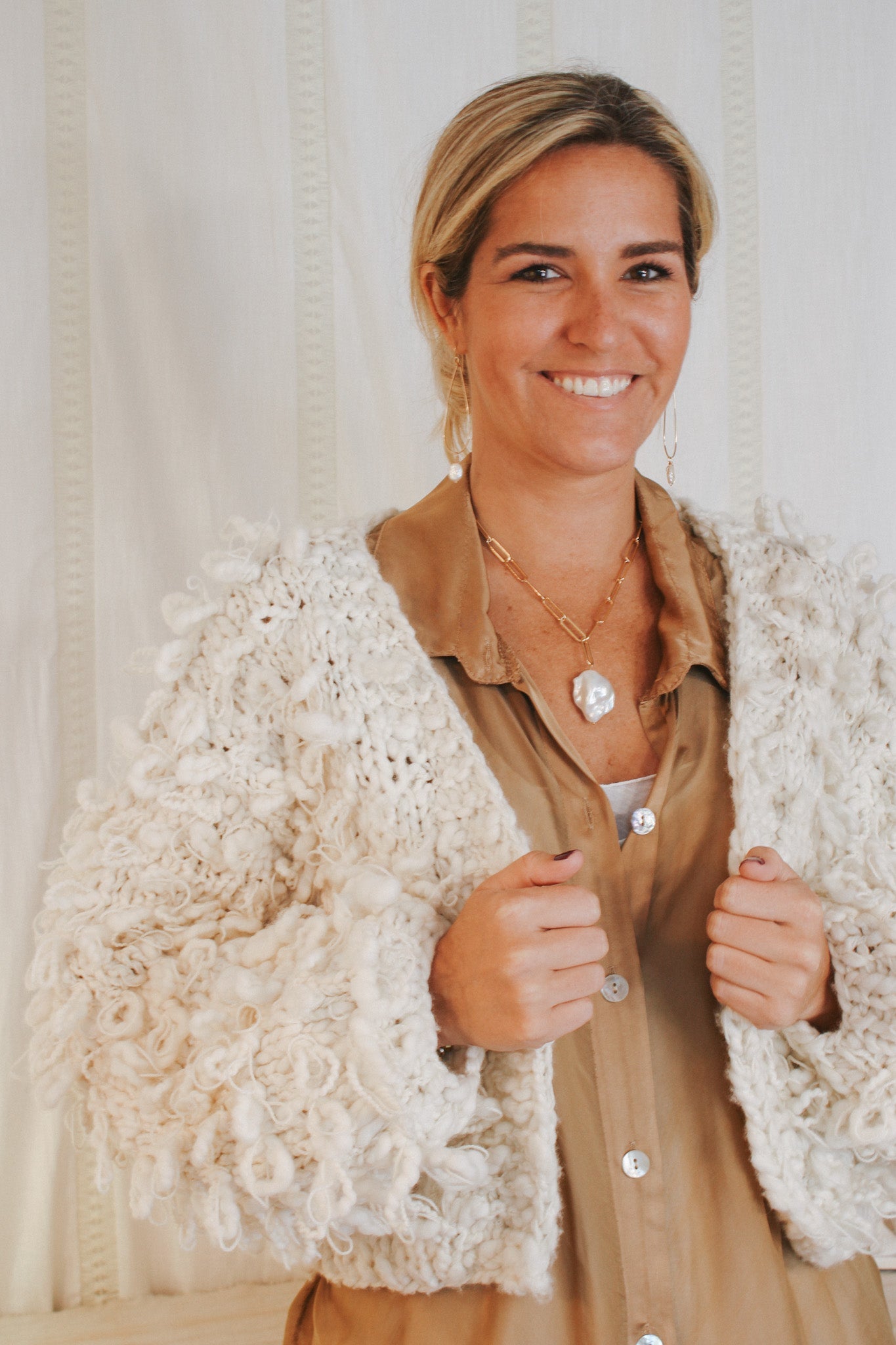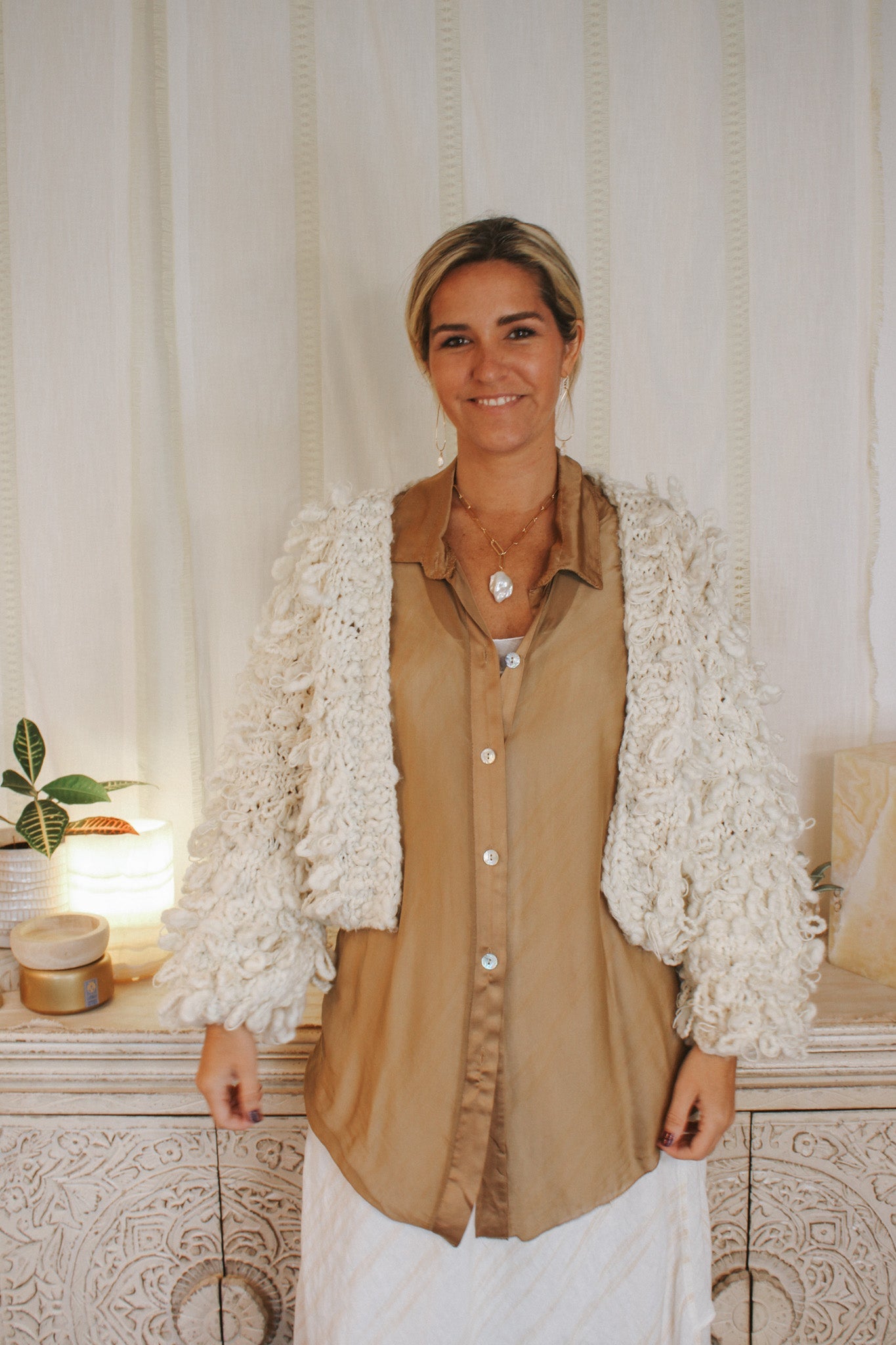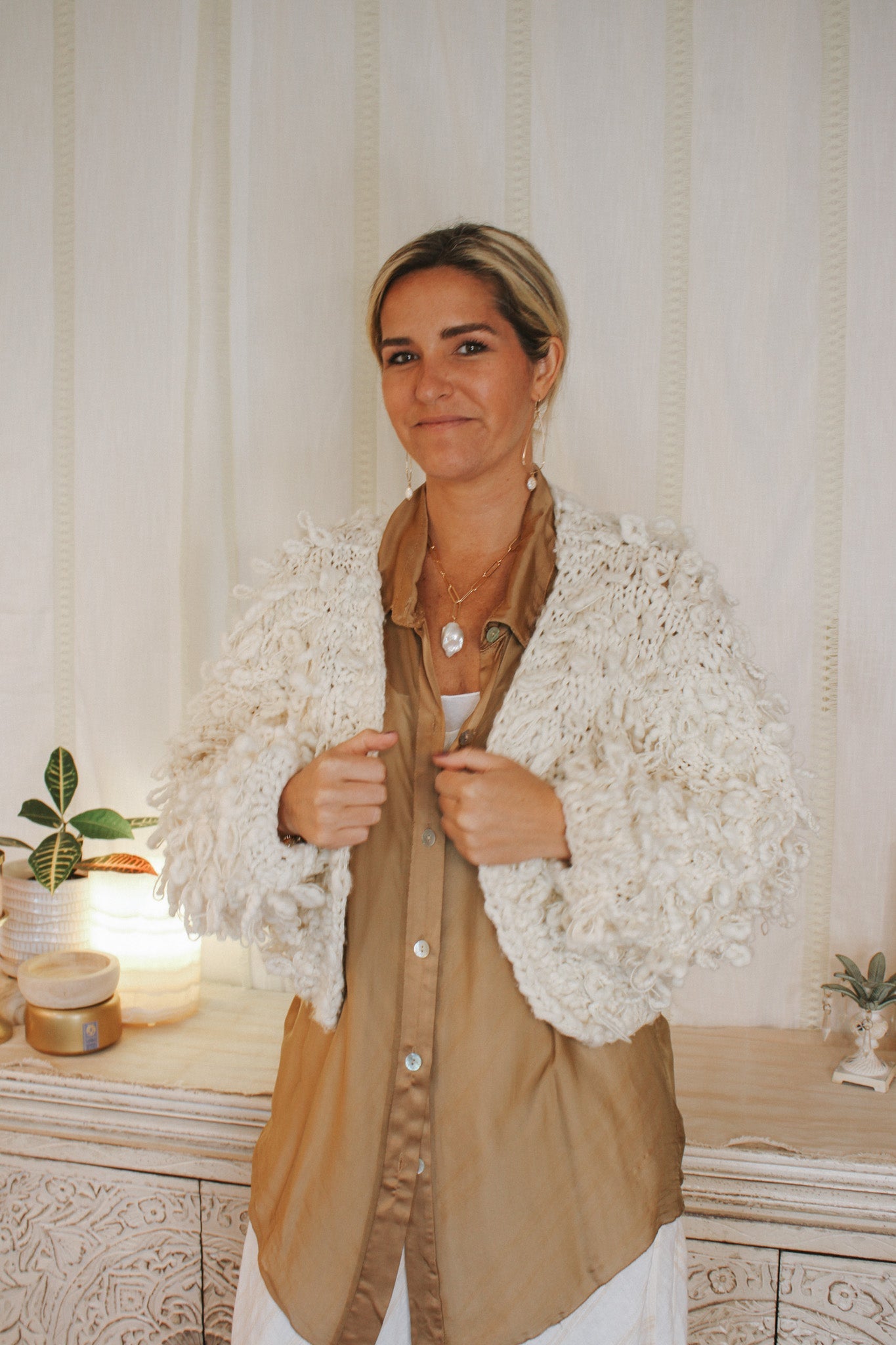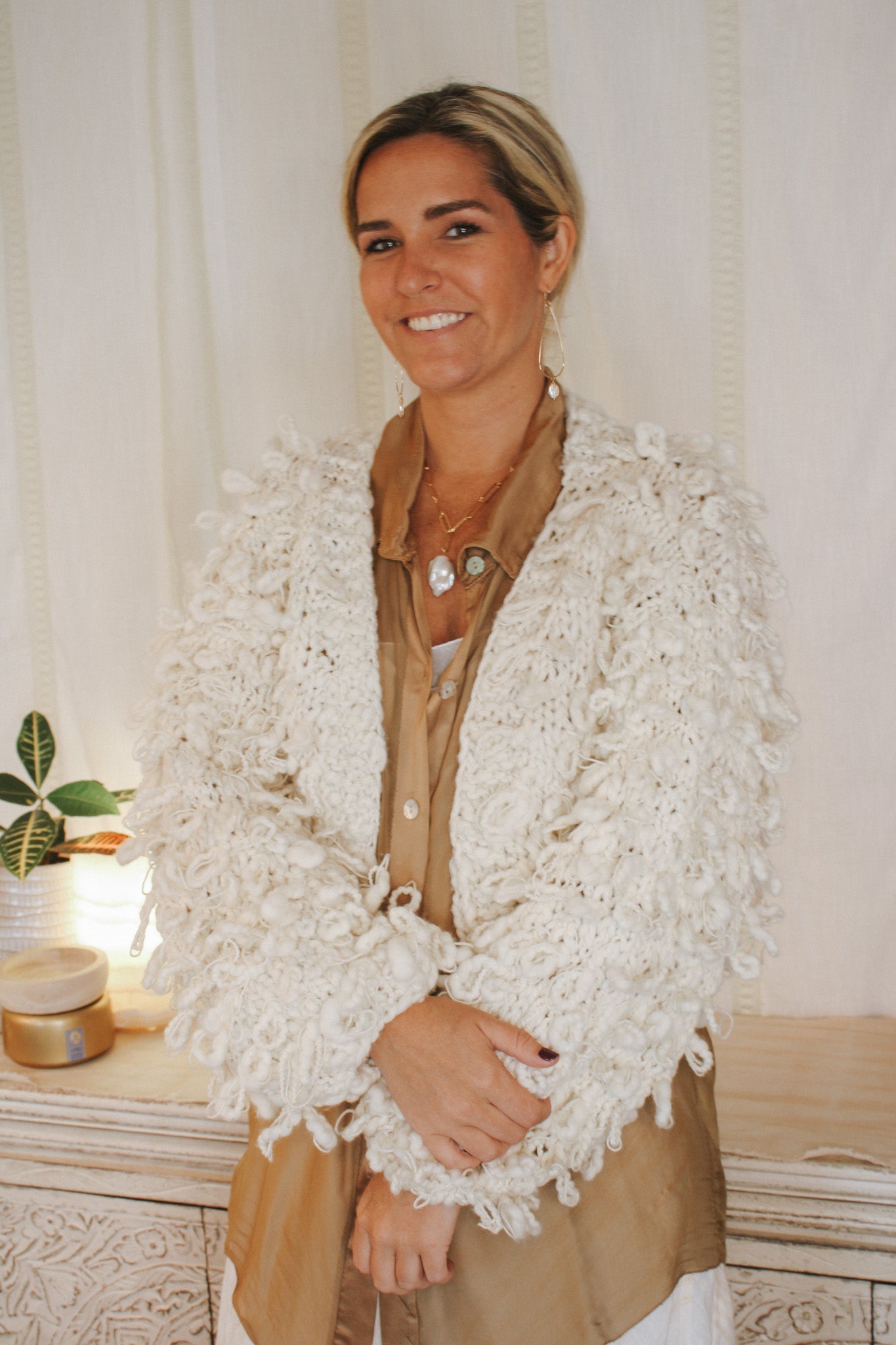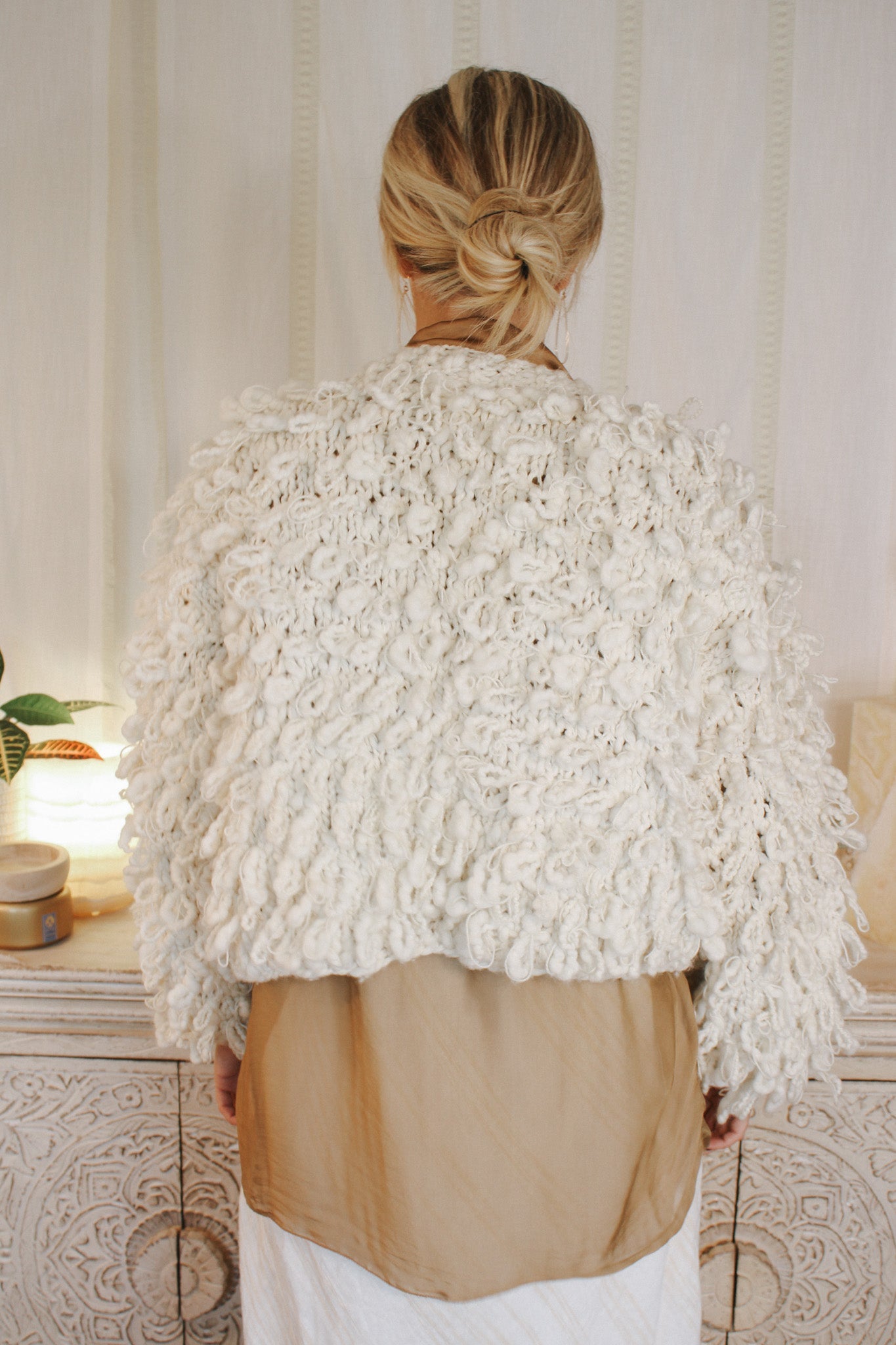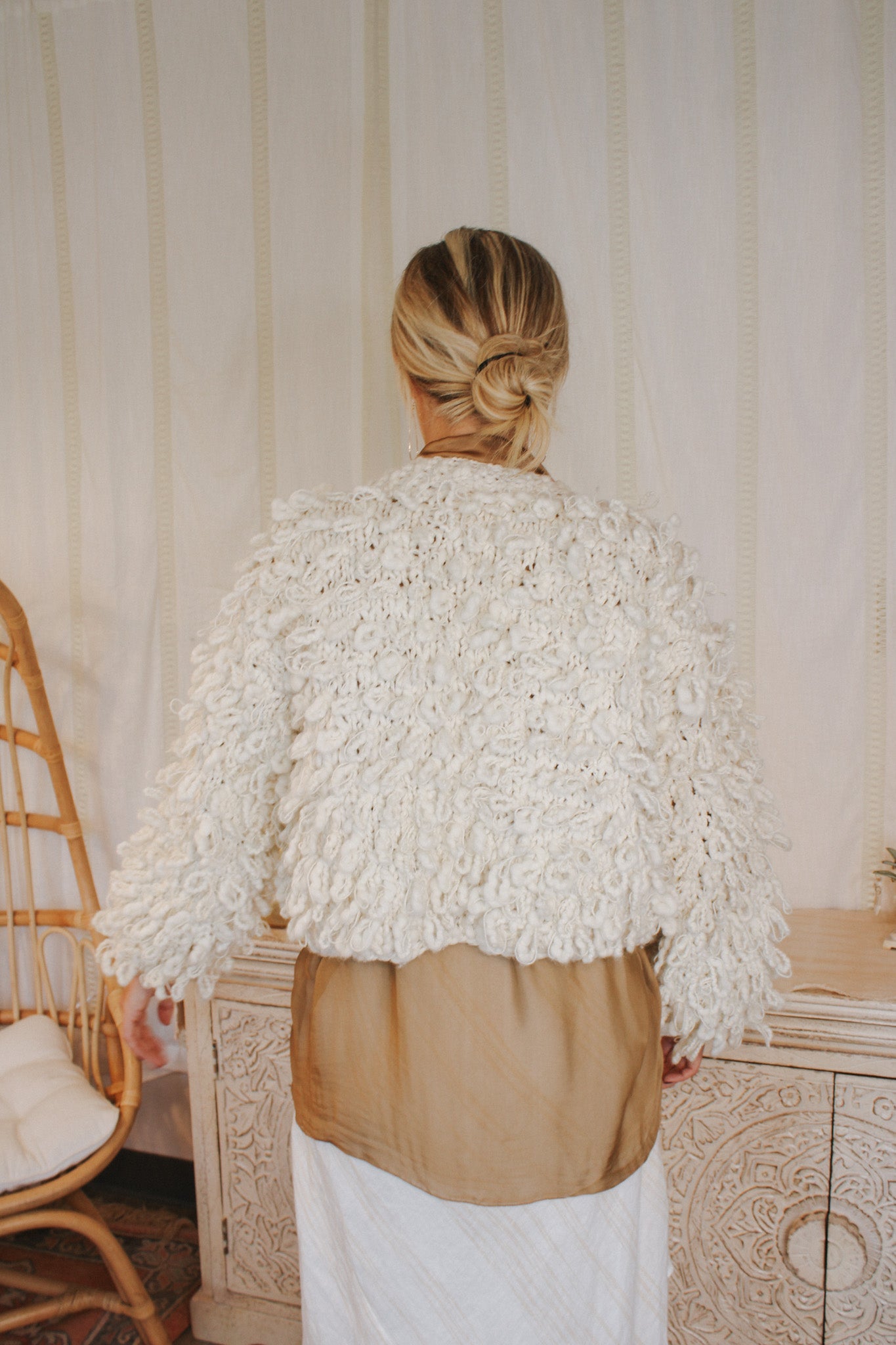 Furry Jacket- Milk
This jacket by KINUA features a piece to add for your cooler season collection. Handmade in Peru, this jacket is the perfect layer to add a luxurious, artisanal feel to any look. Made of natural fibers such as Peruvian Wool and Alpaca Suri, this piece is an environmentally positive choice with a number of benefits such as being renewable, biodegradable and recyclable with extraordinary thermo regulation capabilities.
This jacket is a forever piece as rather than developing several collections per year, KINUA develops only one, modeling timeless fashion with products that last a lifetime rather than a season.
This is a line committed to sustainability, ethical production, and timeless design. Each of their pieces uphold a social responsibility as they aim to preserve ancestral textile techniques while offering modern aesthetic.
Materials: 100% FINE PERUVIAN MERINO

Color: Milk
Care Tips: Hand Wash Cold, Lay Flat to Dry, Use a PH Neutral Soap, Avoid Drying in Direct Sunlight
Handmade in Peru
Katherine is 5'8" and wearing a size L