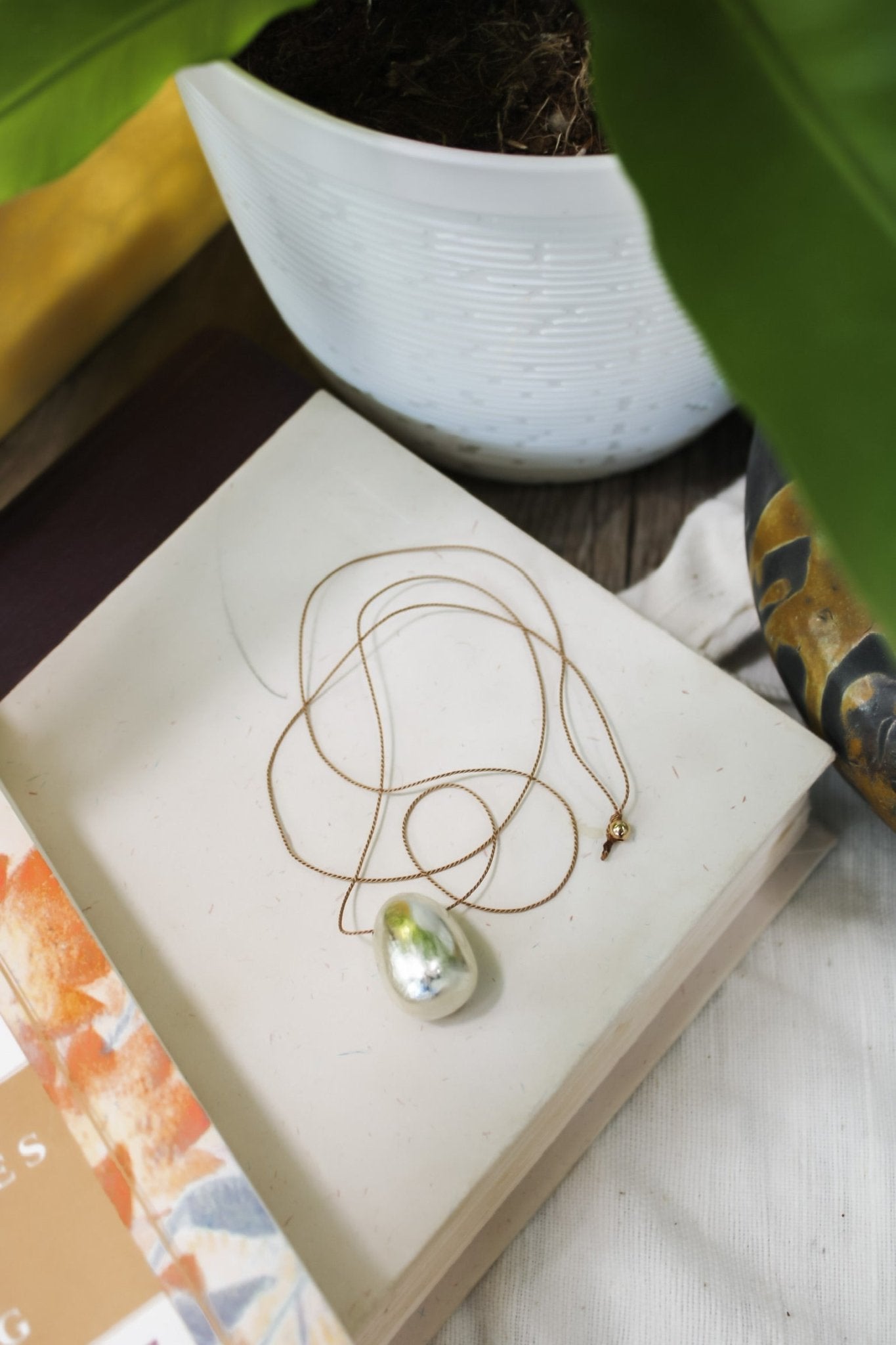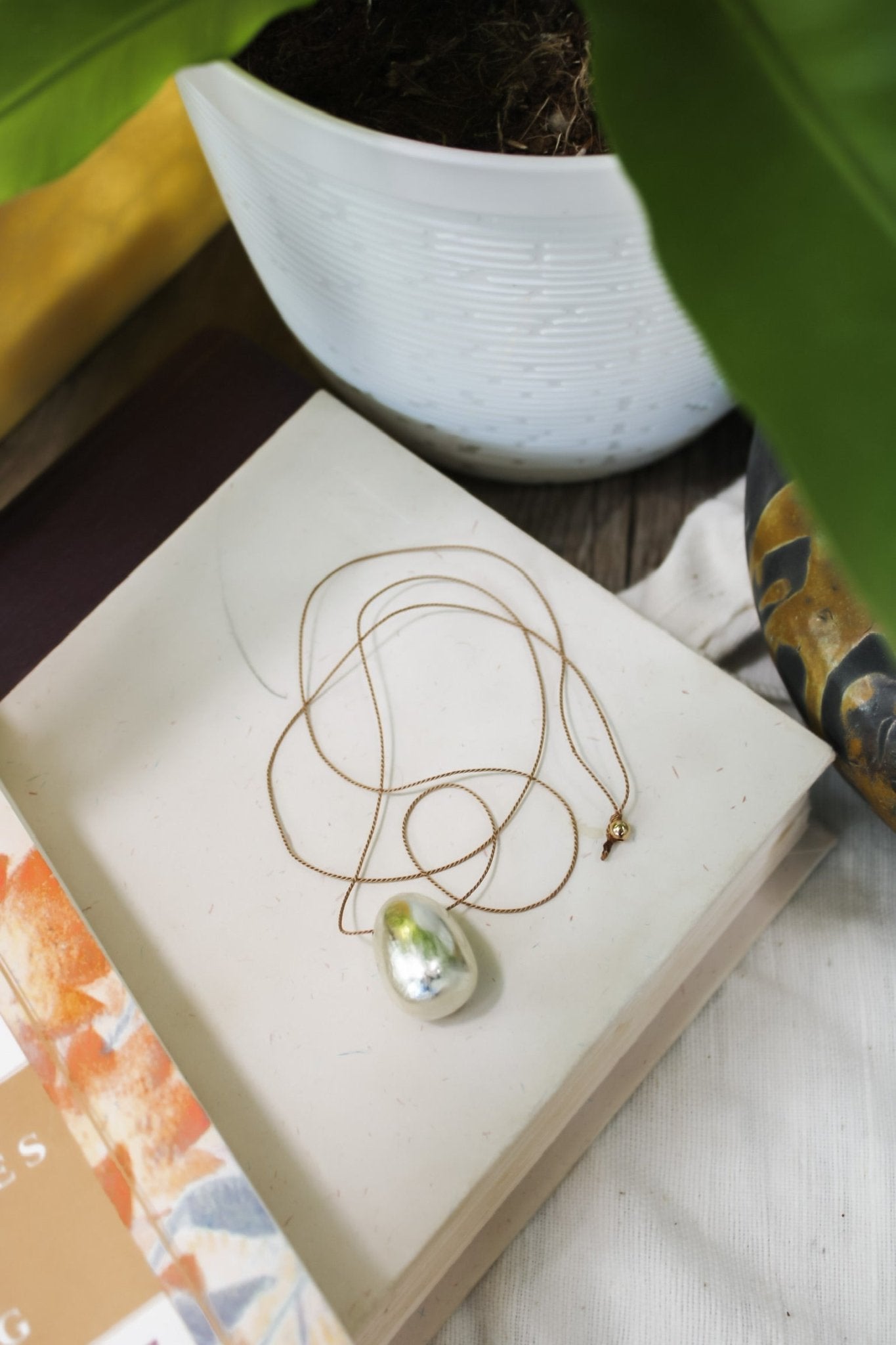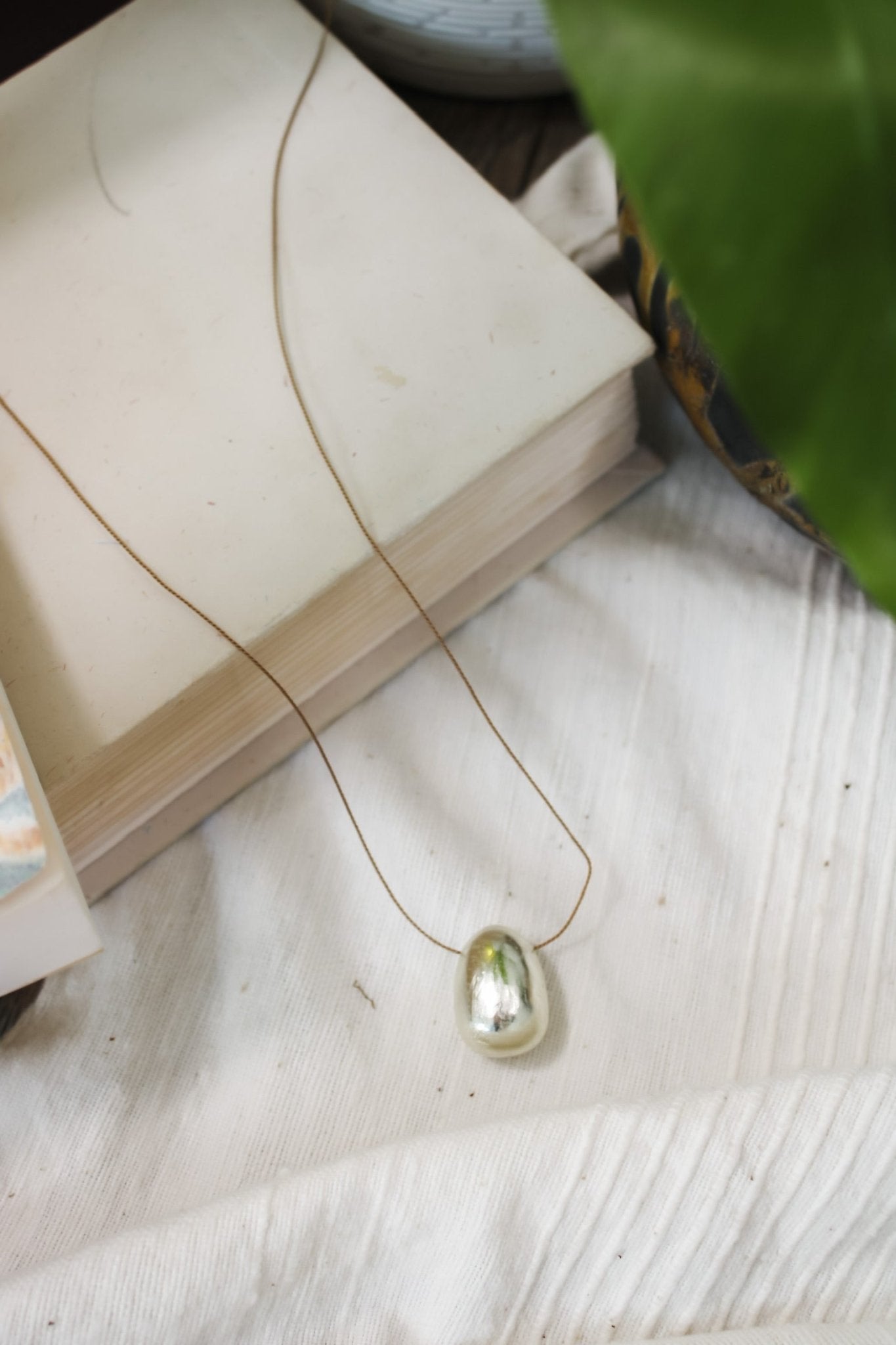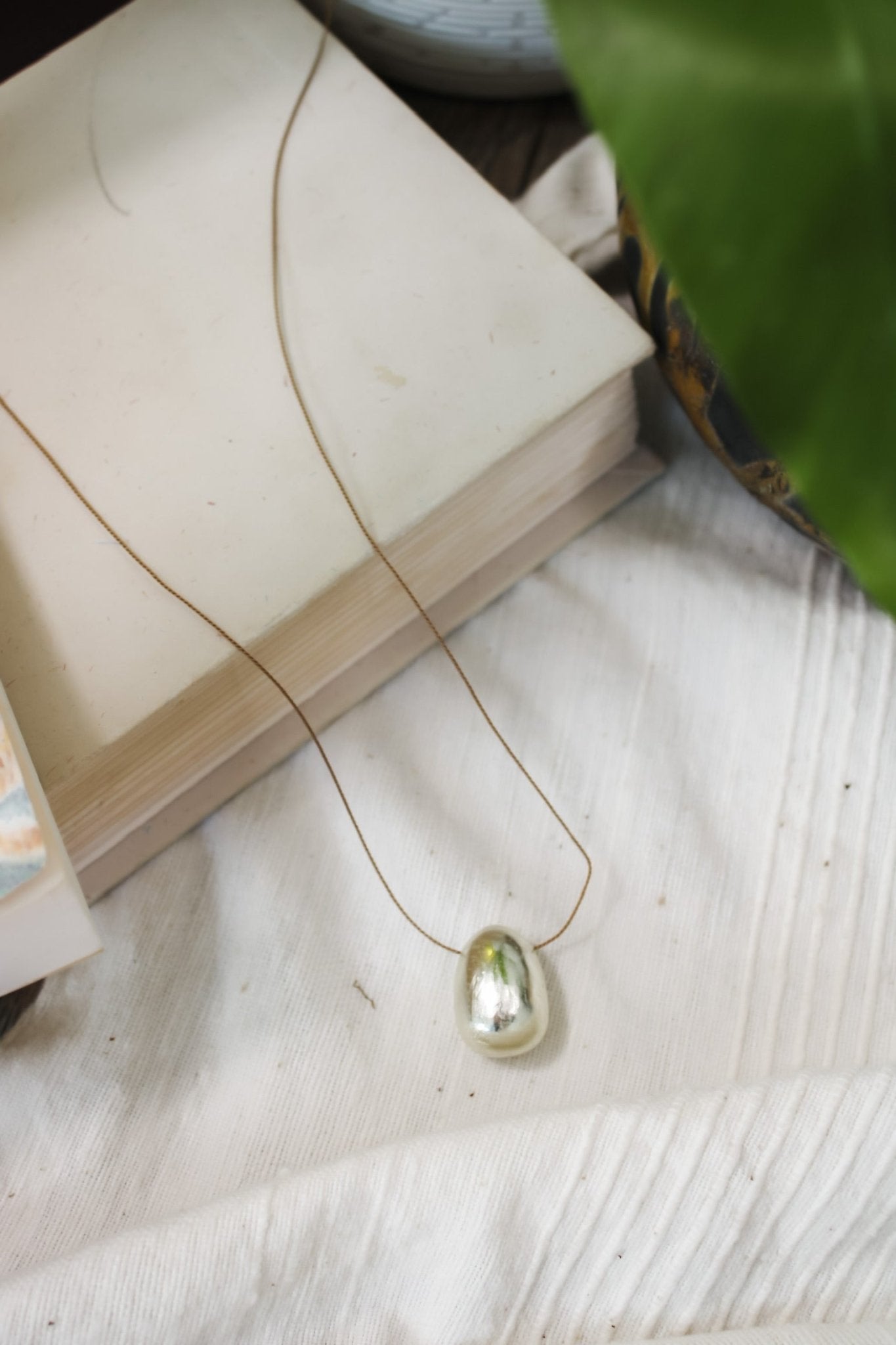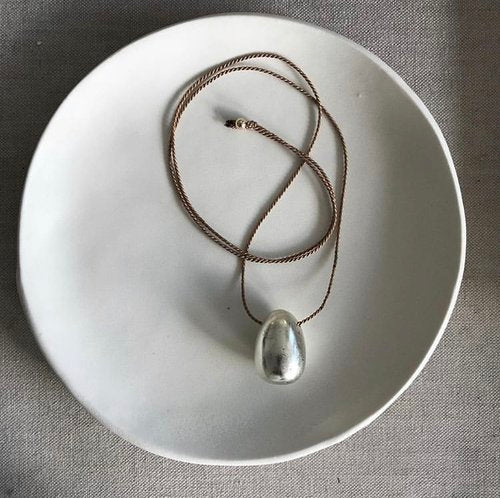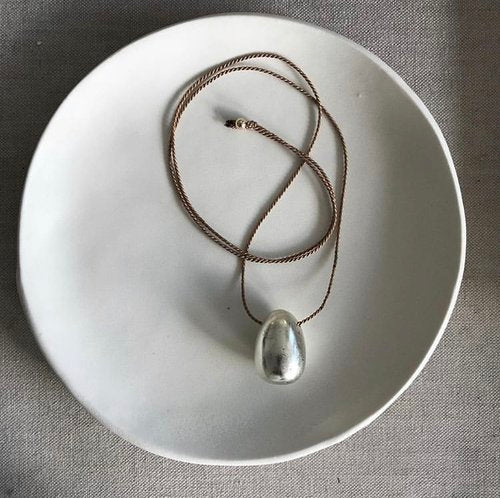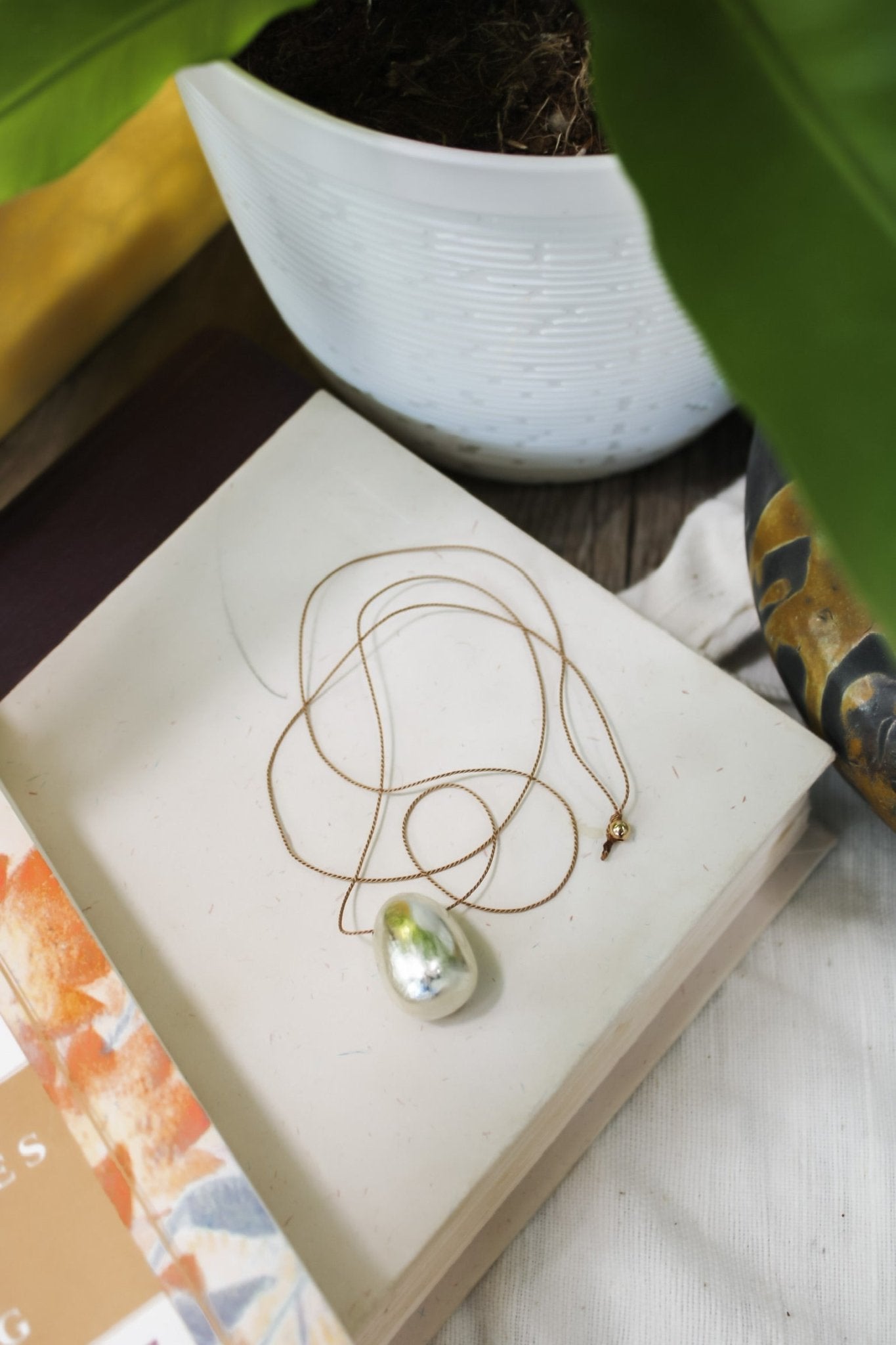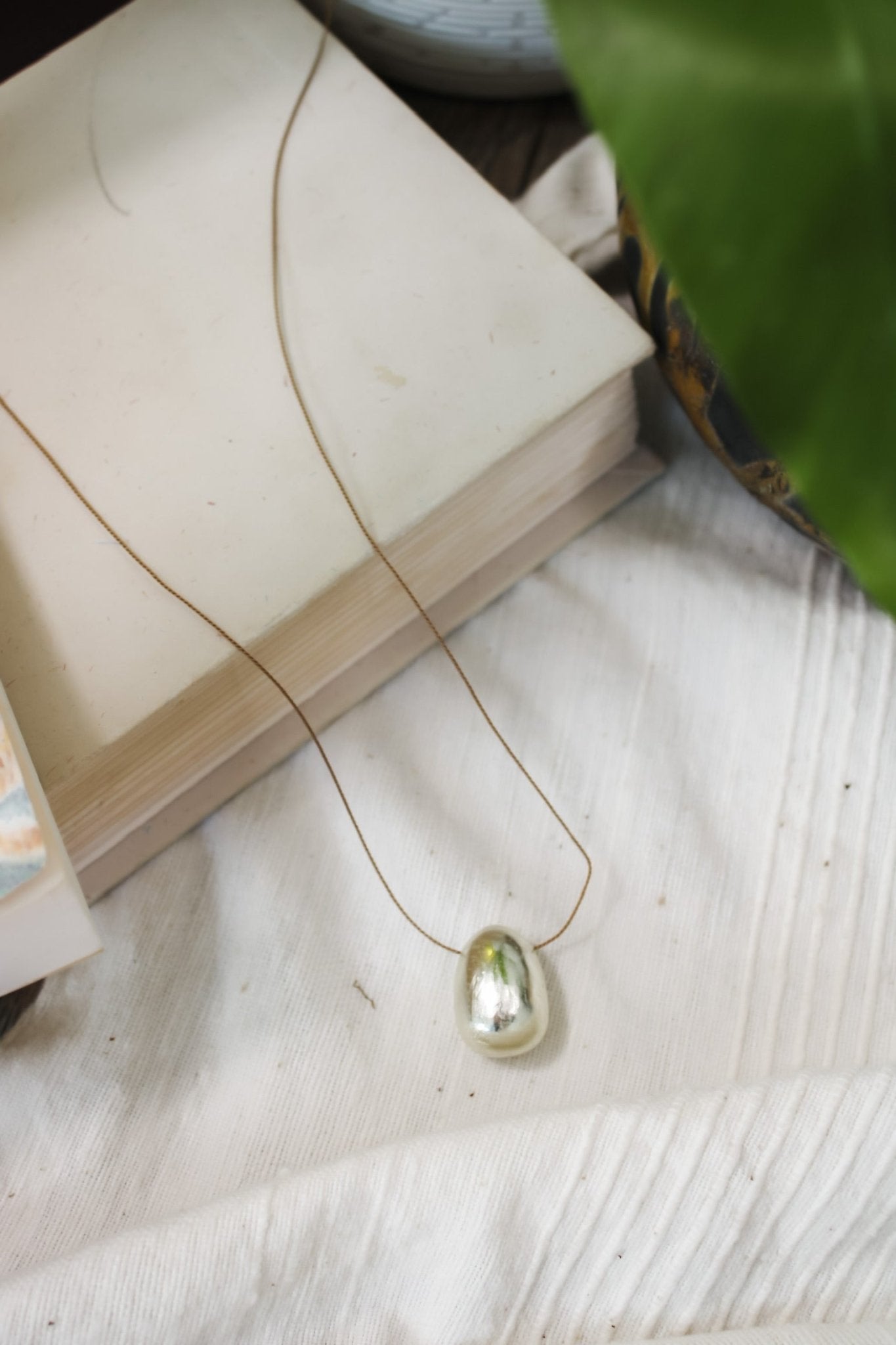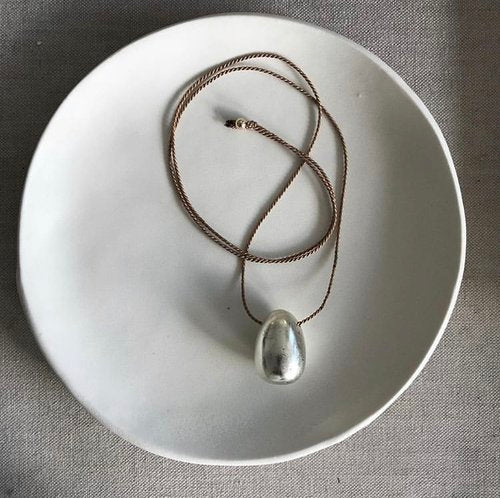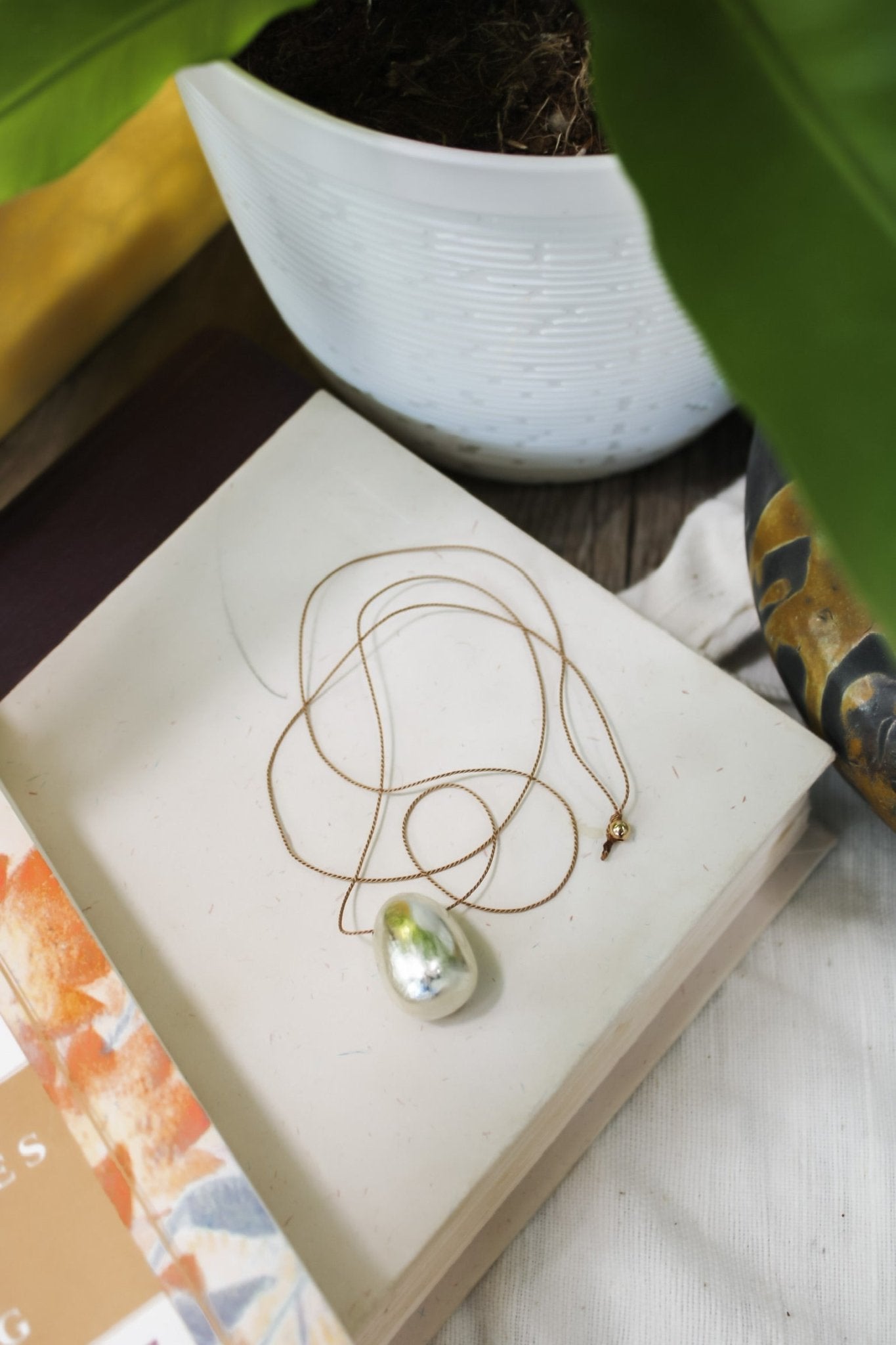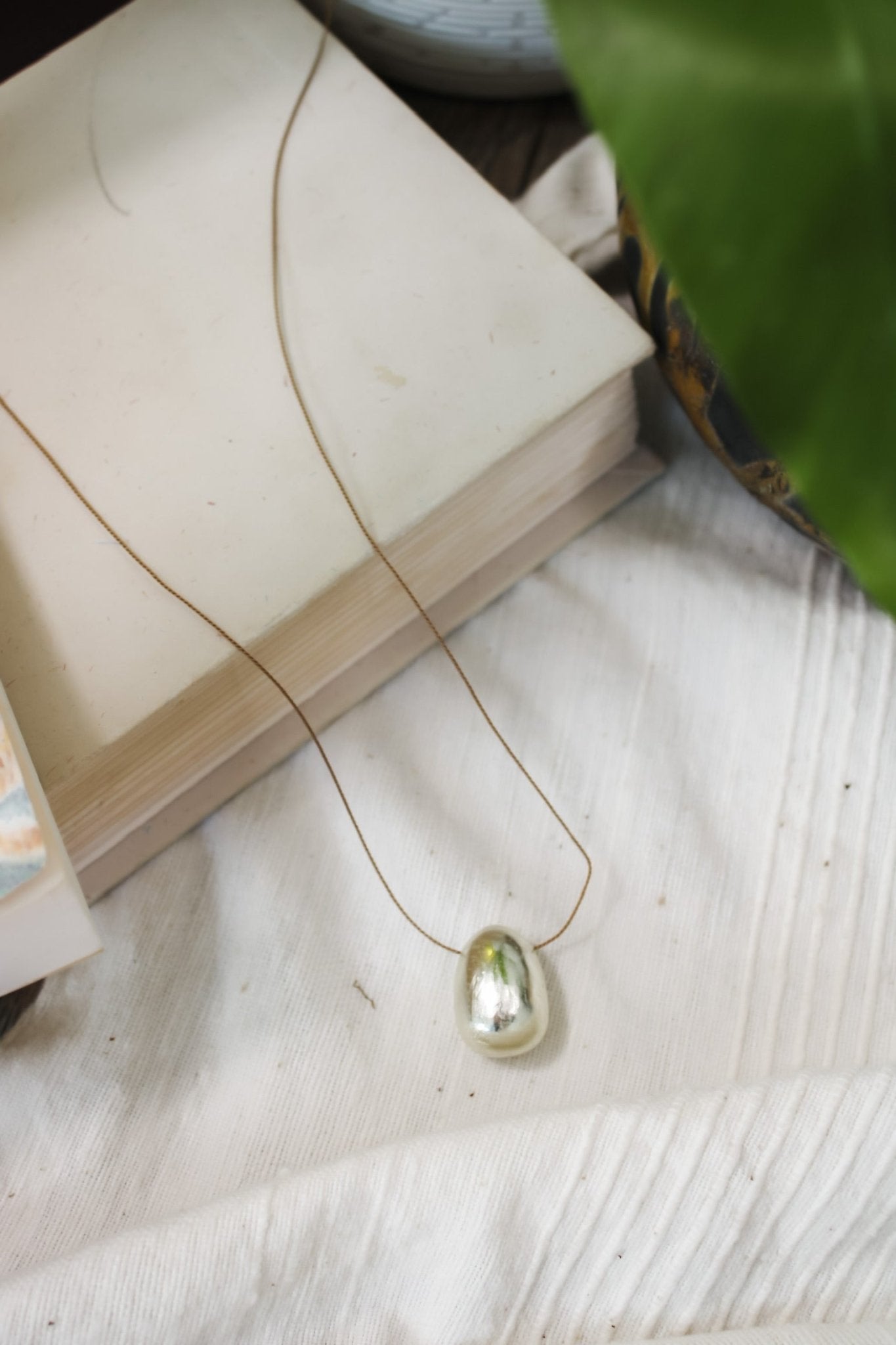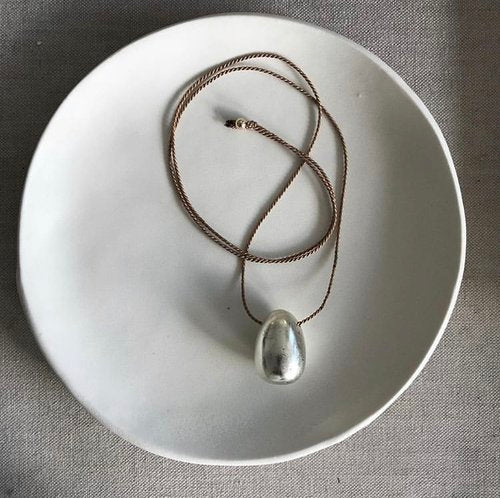 Large 12kt White Gold Egg Necklace
This necklace by Carol Lesanik is a work of art and features a large, 12kt white gold egg sculpture pendant on a thin string chain. The simplicity of this design allows for the gold to speak for itself and speak boldly against your clothes and skin. This is a year round piece that will layer perfectly or speak boldly by itself.
Materials: 12kt Gold, silk chain, clay
Measurements: 27" in length
Care: Each piece is individually crafted by hand. Variations and imperfections are expected and intentional. The gilded surface will change and mellow with age, creating a subtle glowing patina. This is most definitely the beauty of the process. Although lightly sealed, this patina may include a gentle wearing on edges and corners, revealing underlying clay colors. Water gilding is a water based technique. Any exposure to water will effect the surface and underlying materials. Although not particularly "fragile", please handle with care as materials can chip or scratch.