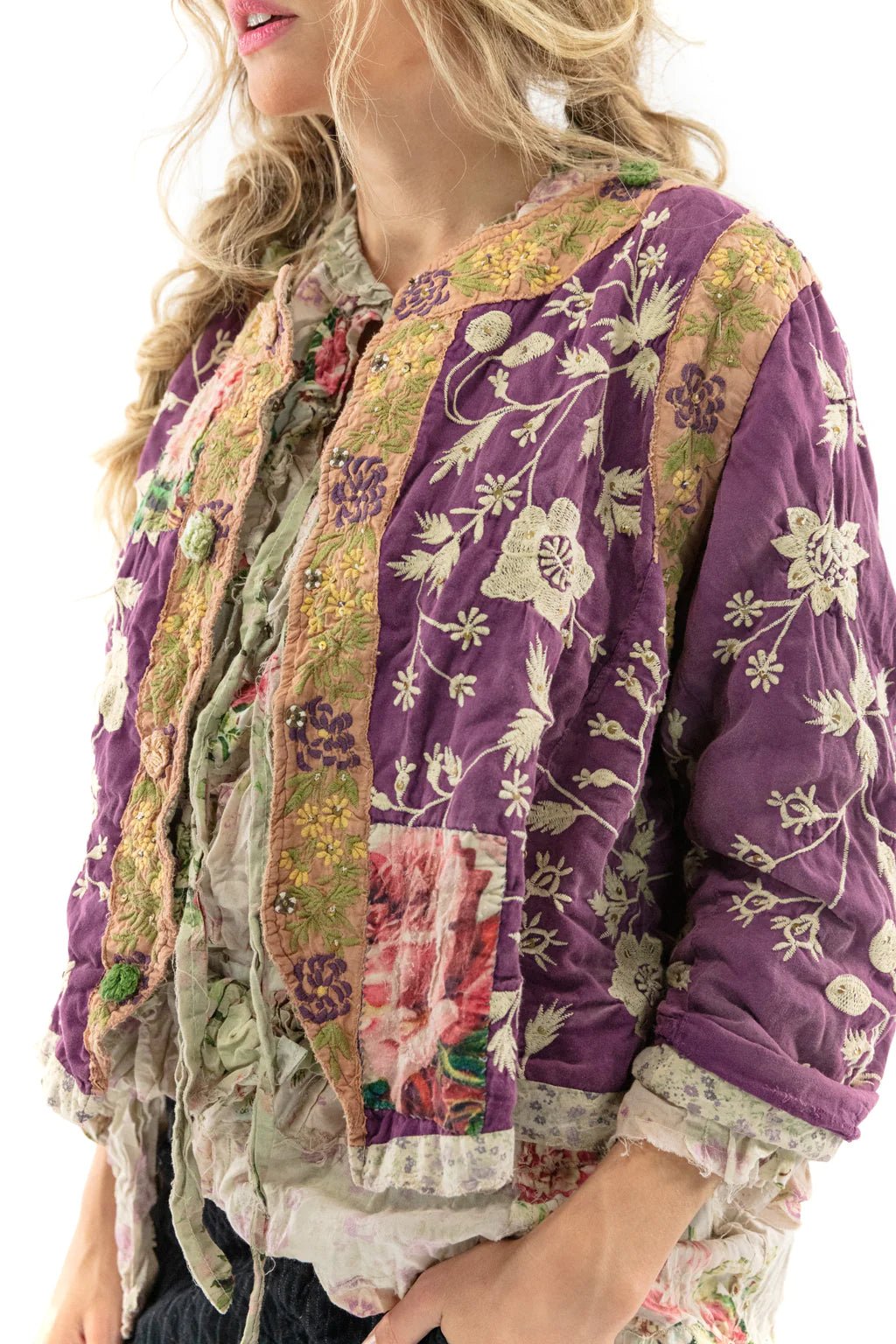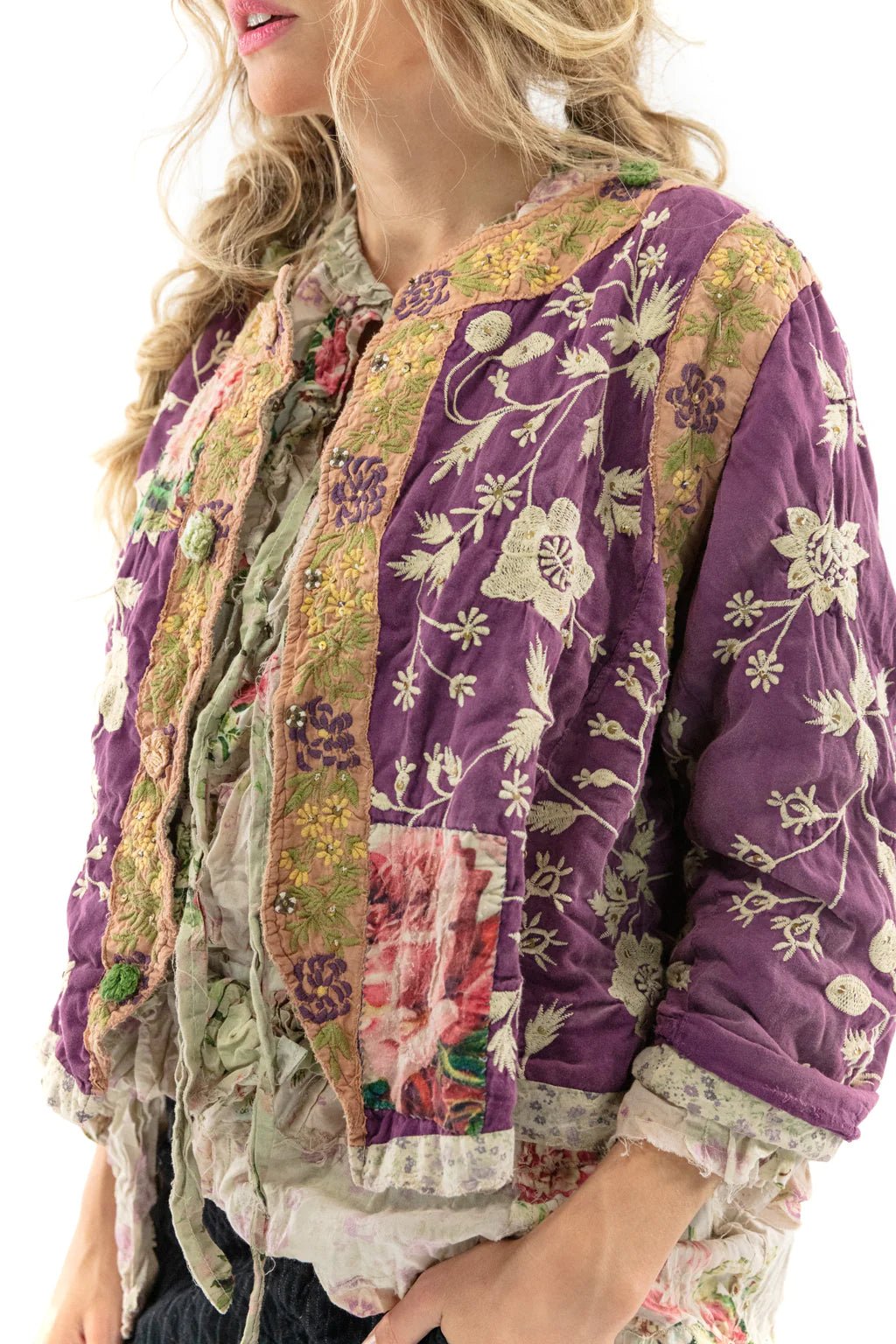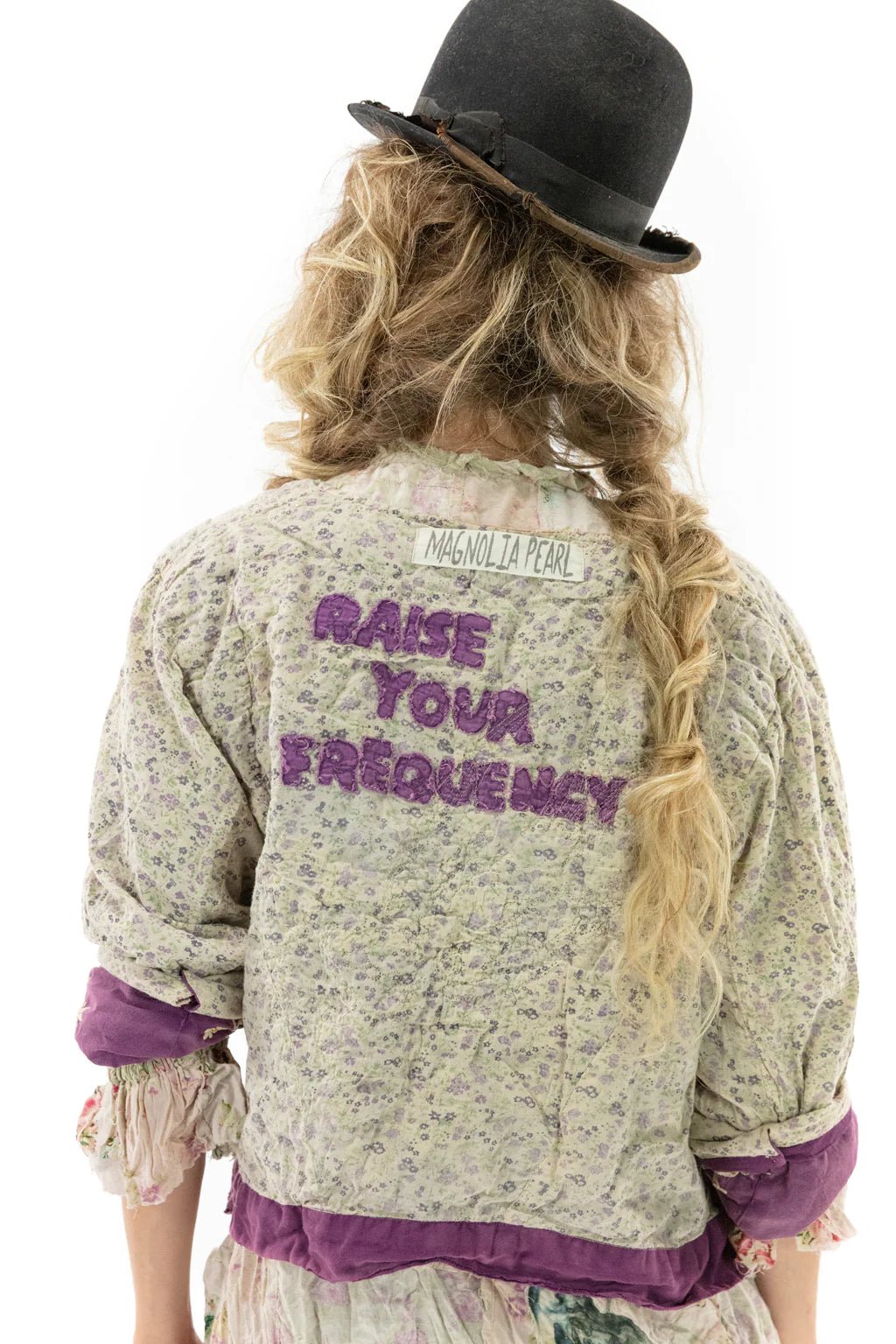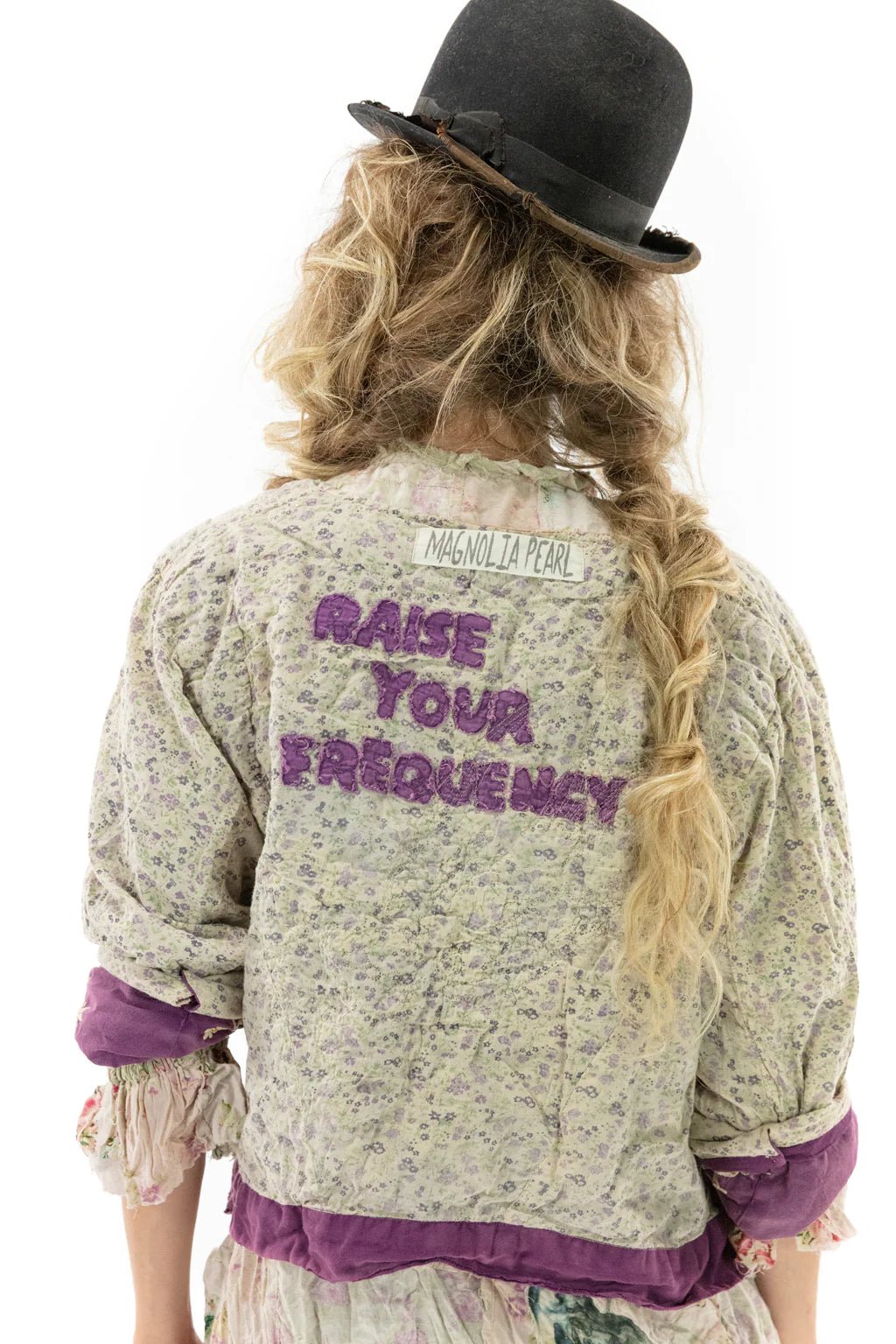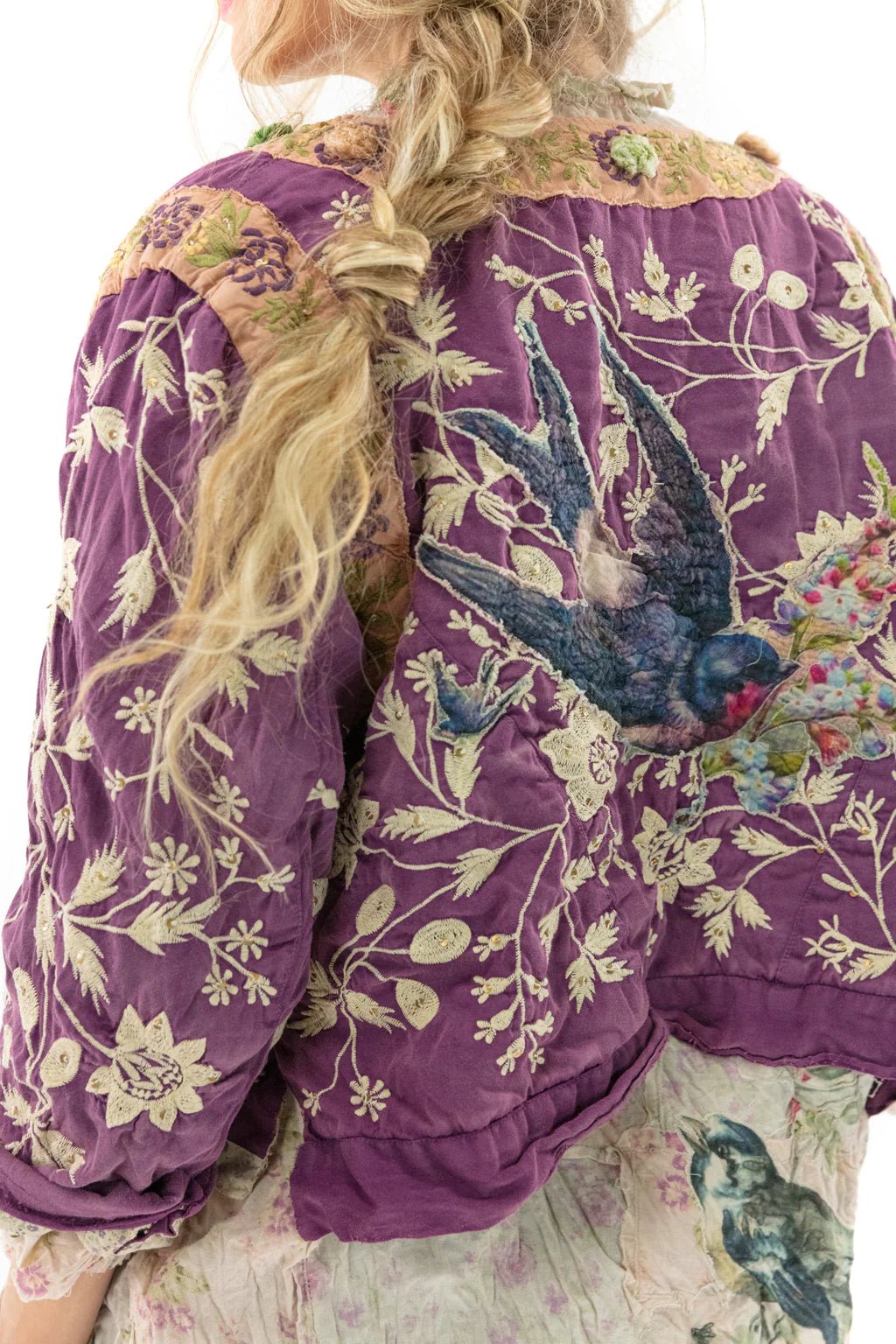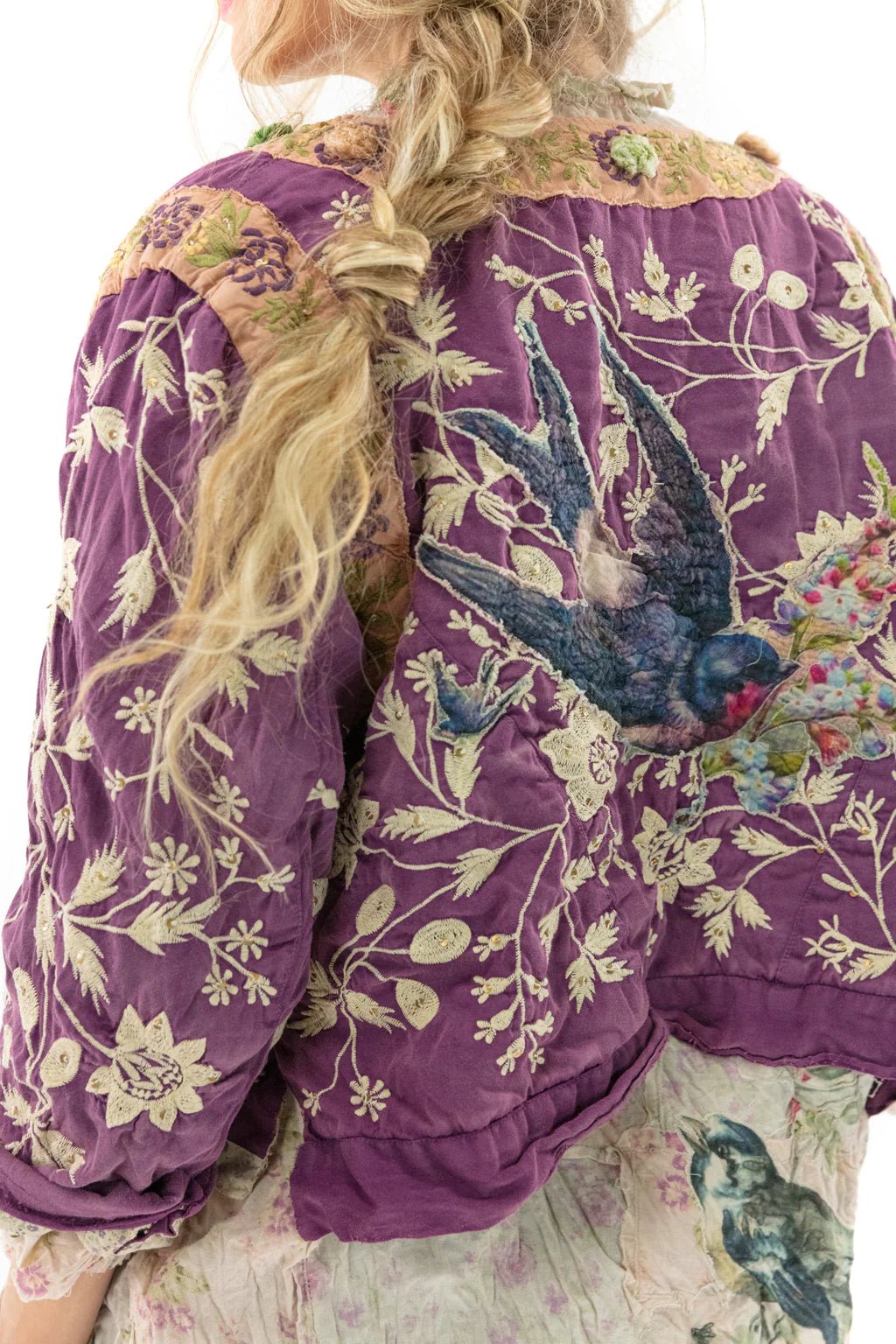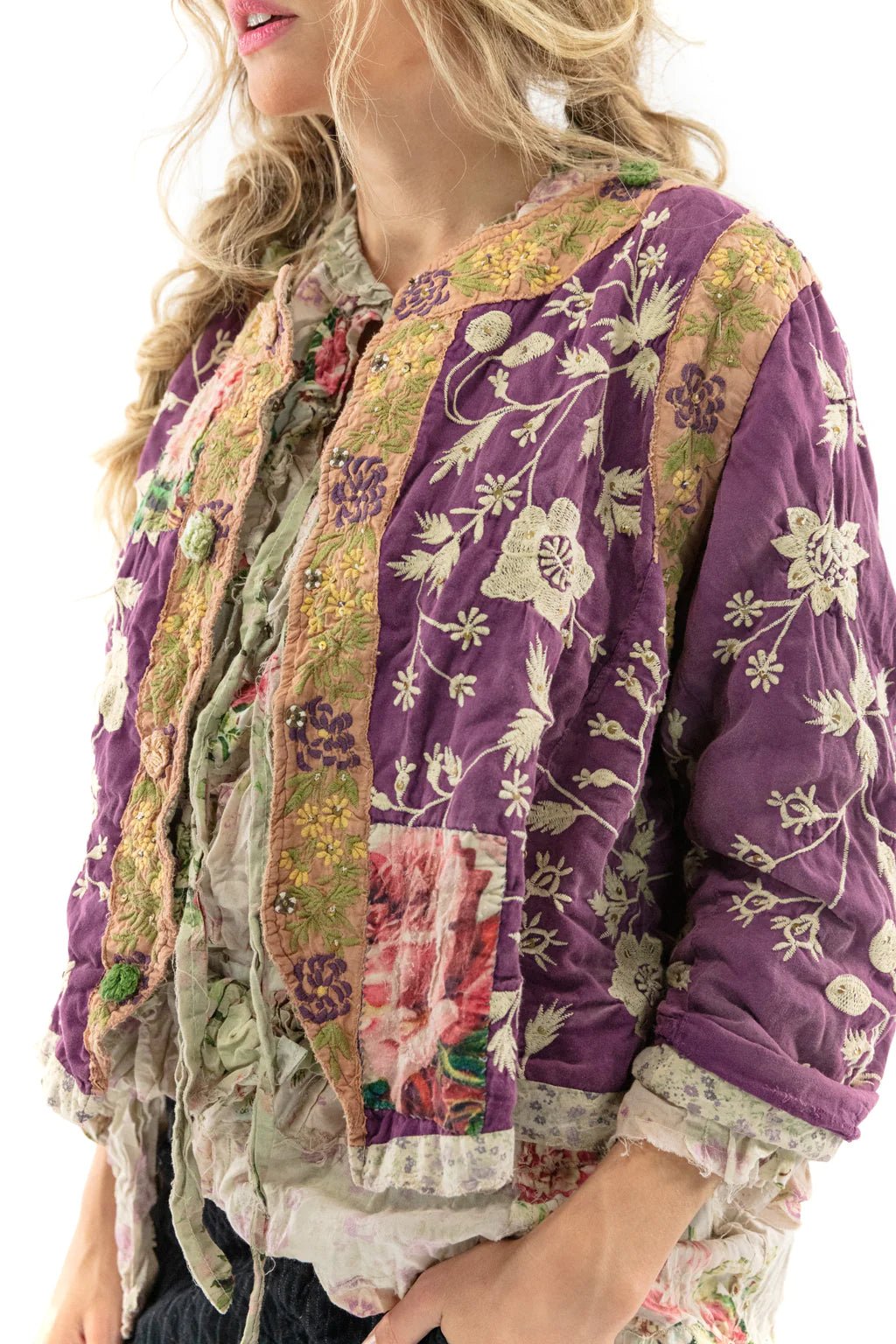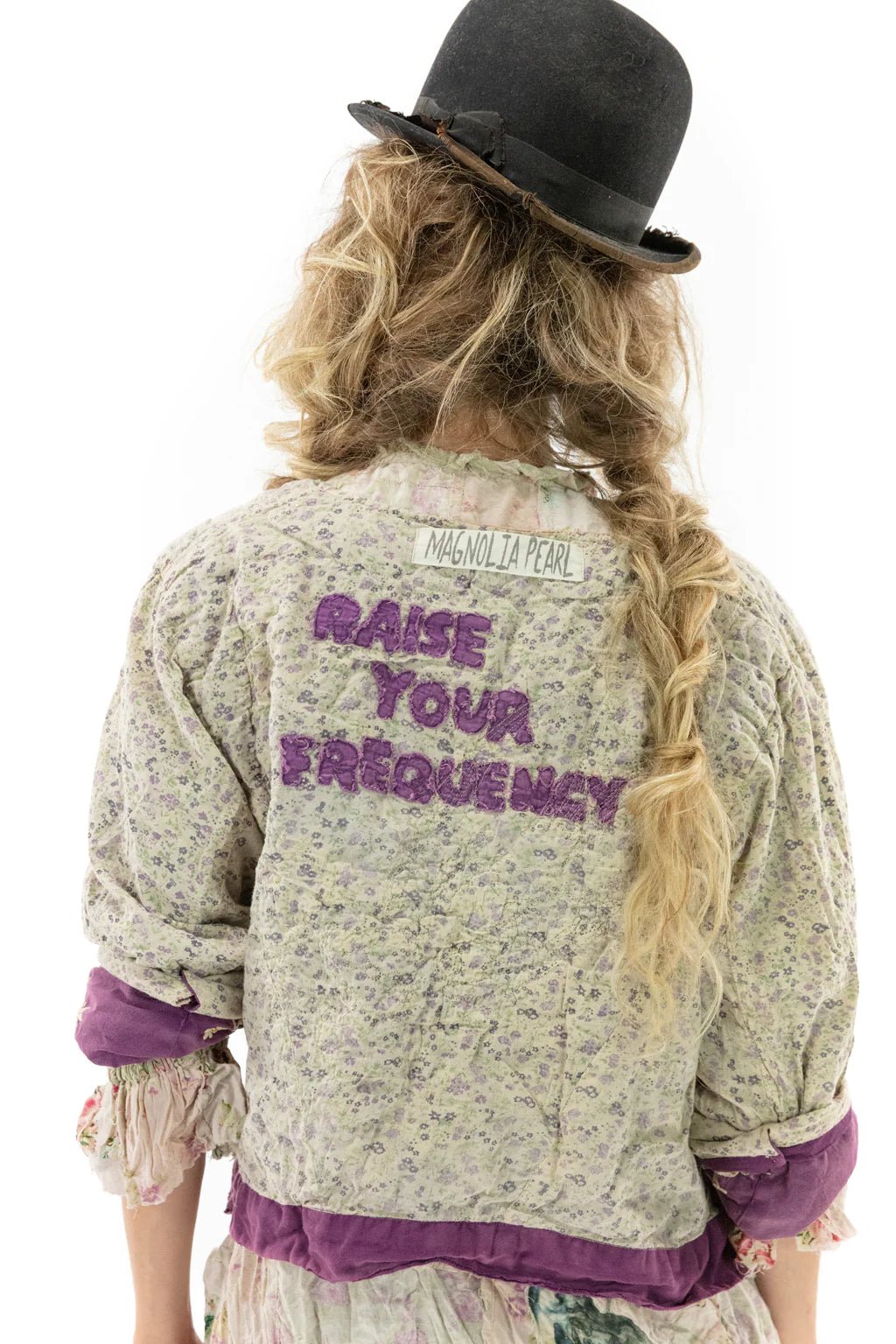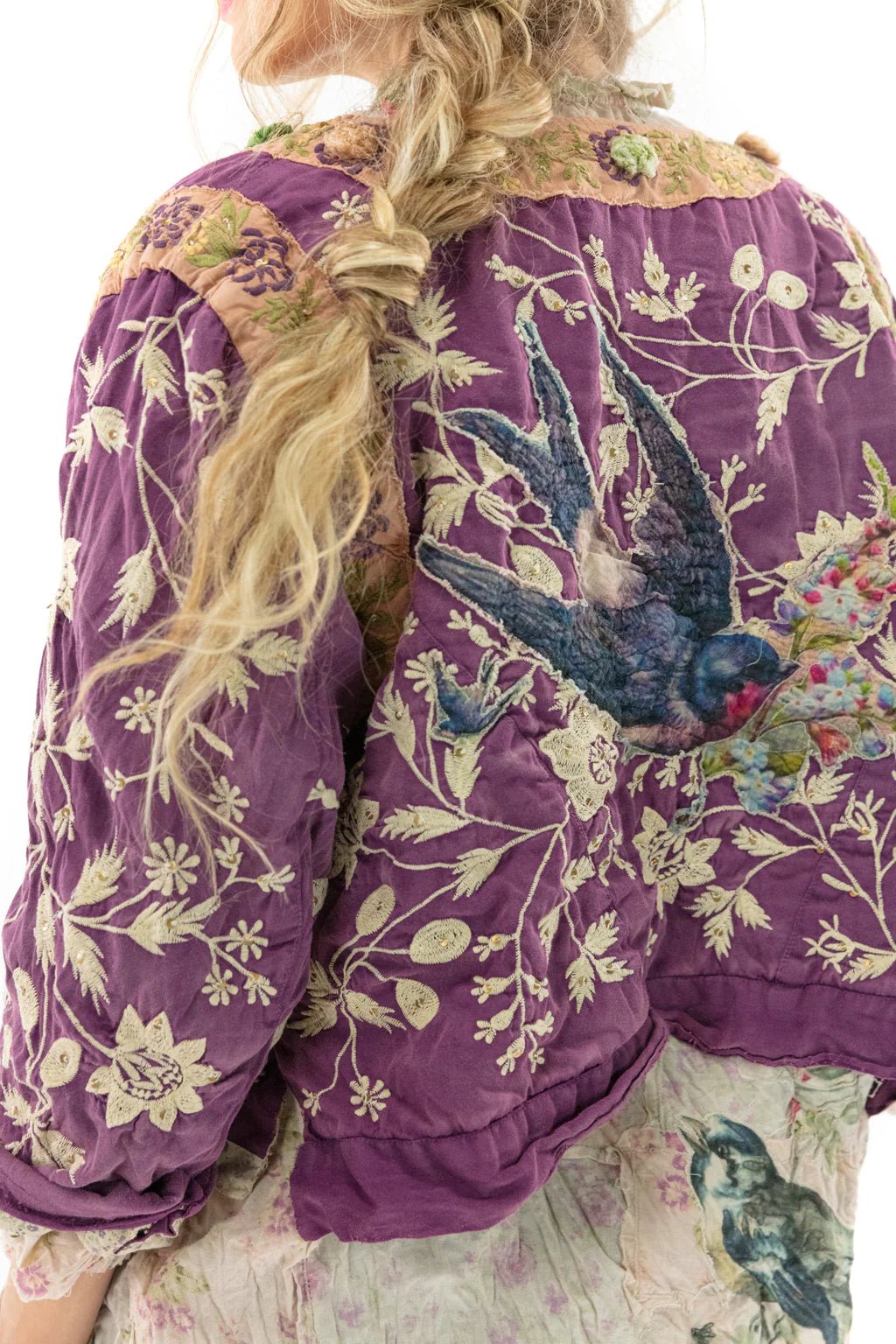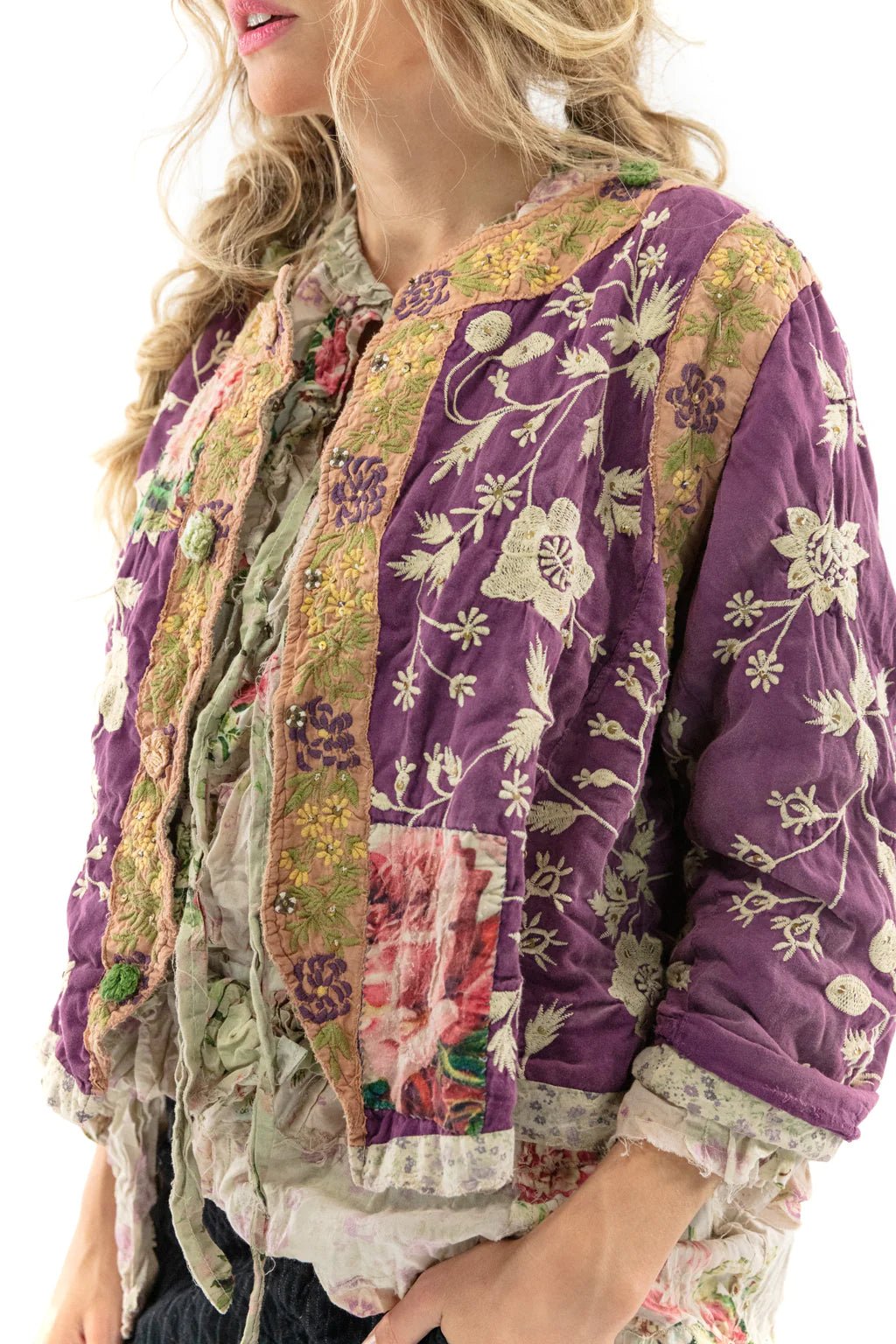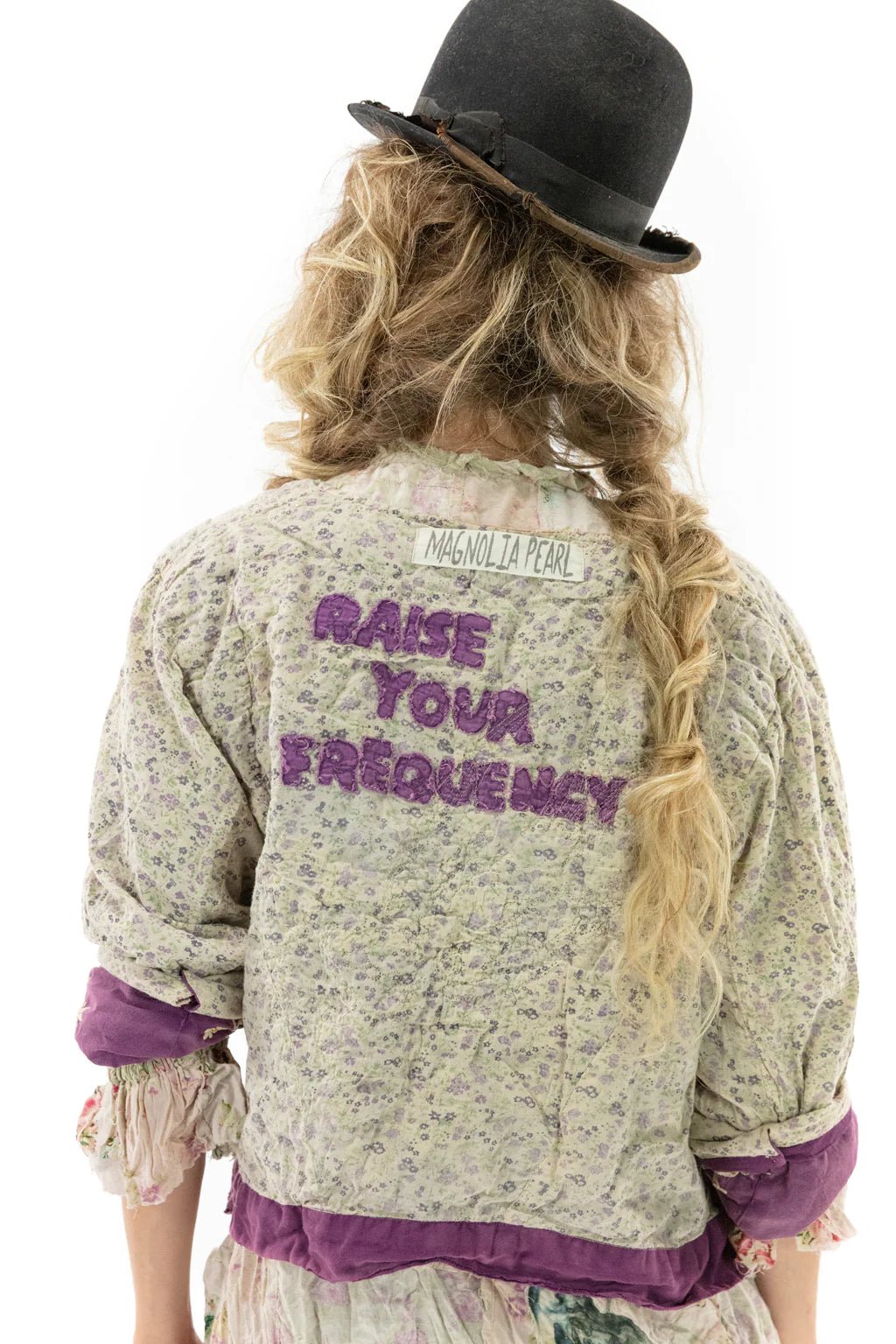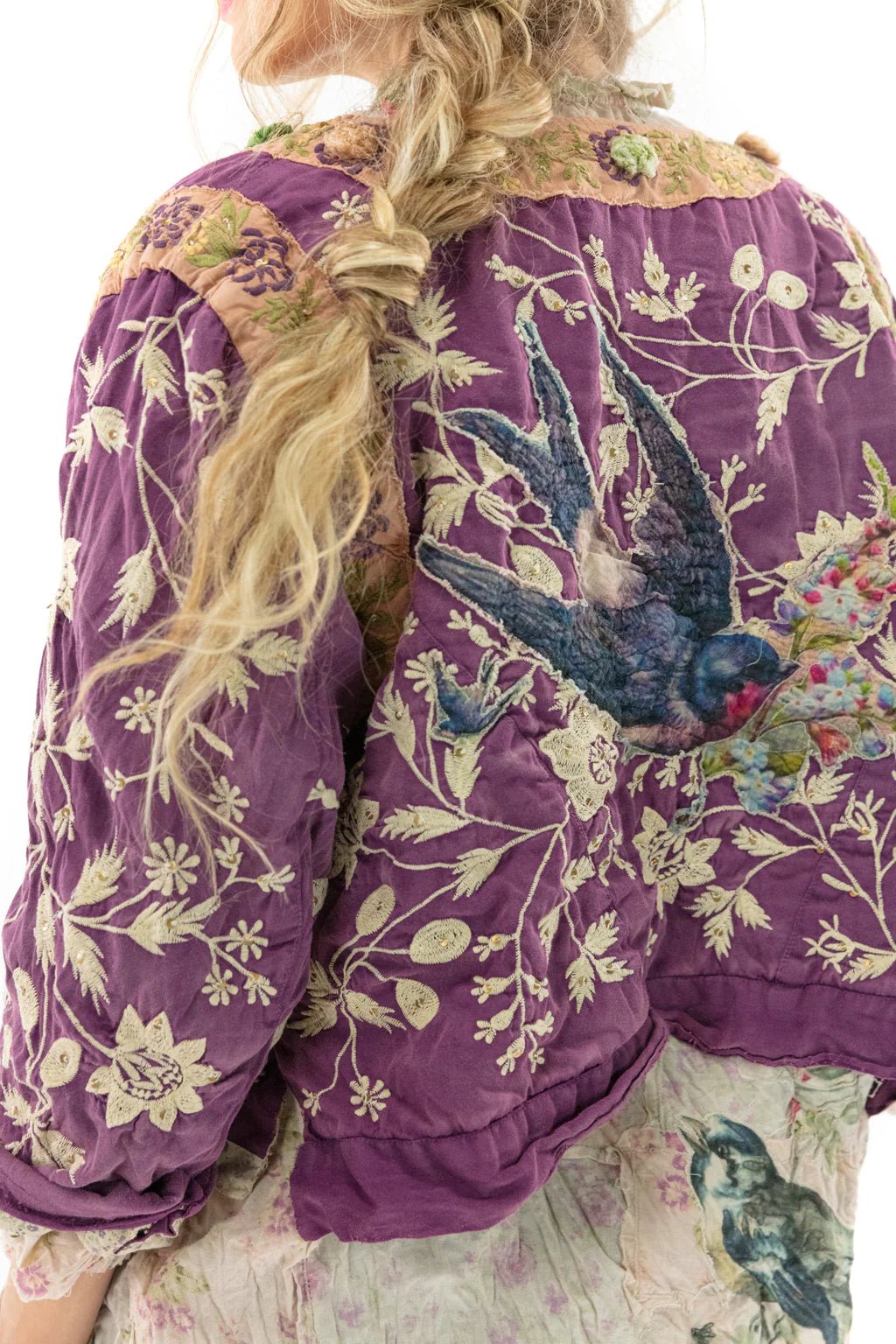 Jacket 603- Majestic
Raise your frequency to your inner monarchy, on the level of the benevolent queen housed within. Dress for your ascendant coronation in the navy blues and vibrant lilacs, your own personal renaissance, in our Penrose Cropped Jacket.
European Cotton 

Embroidery & Appliqué

Patching & Sequin Details

Hand-Distressing

Reversible
Each Magnolia Pearl item is cut "One Size Fits Most". Please contact our Creative Team for measurements.