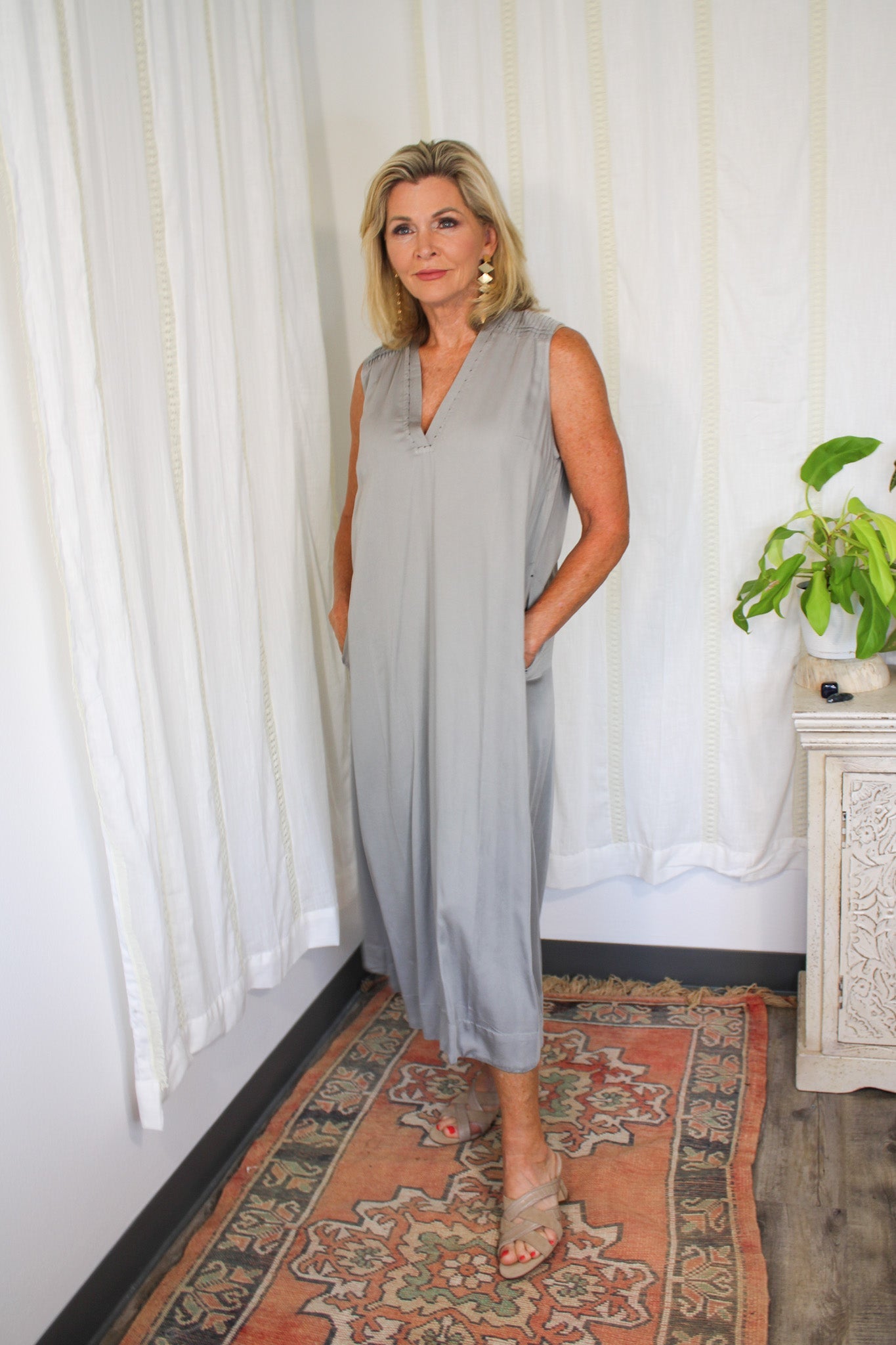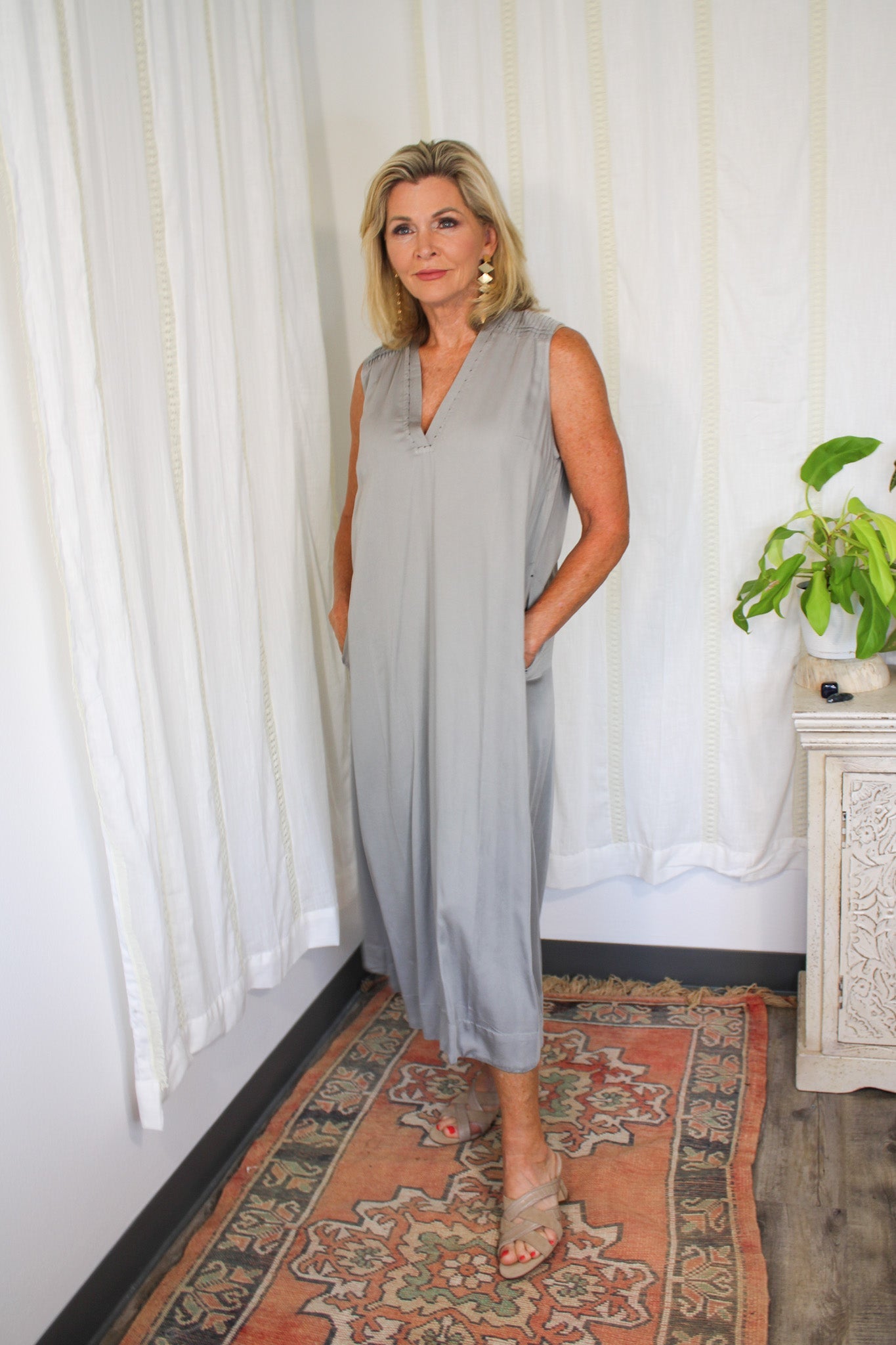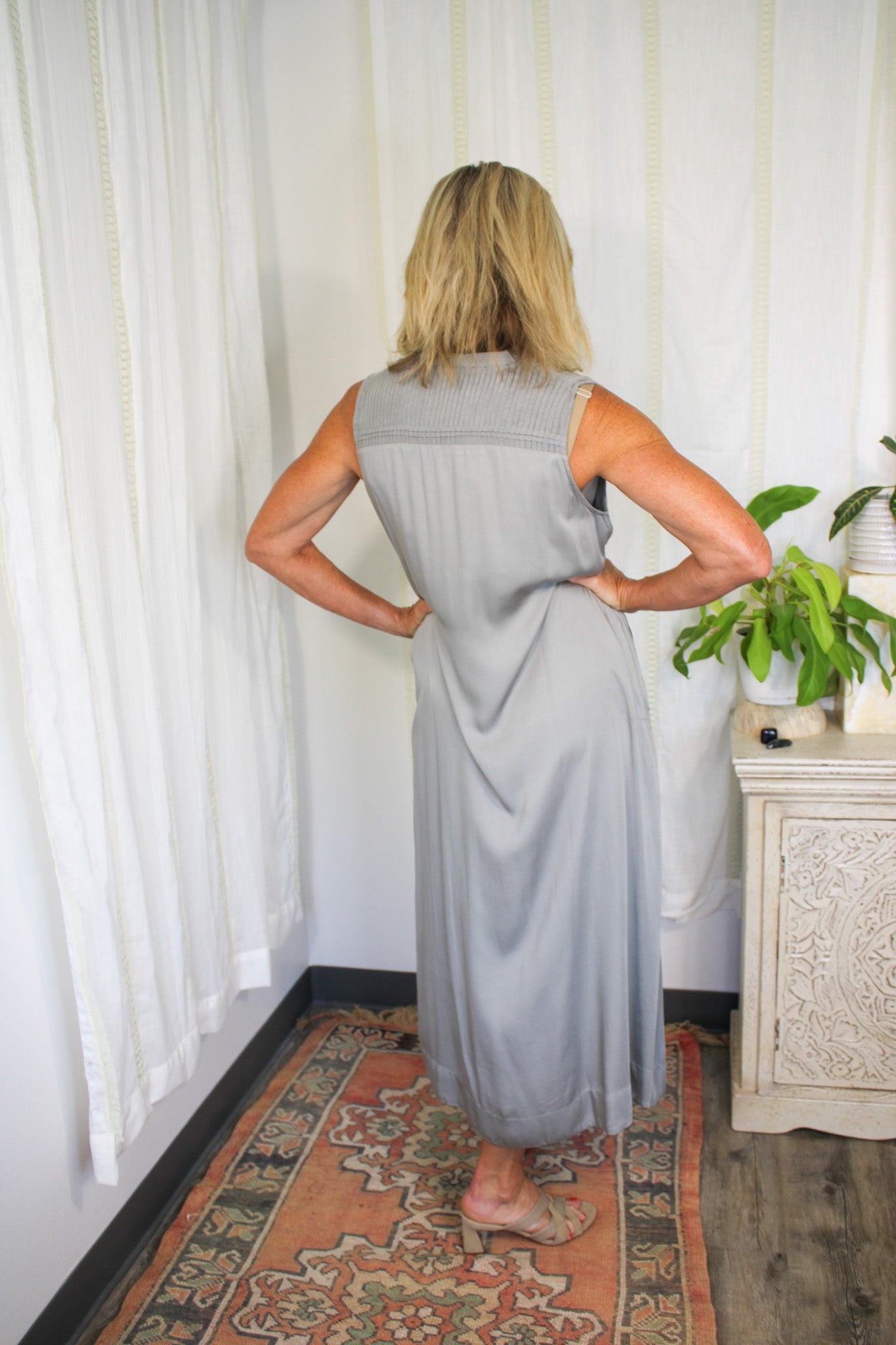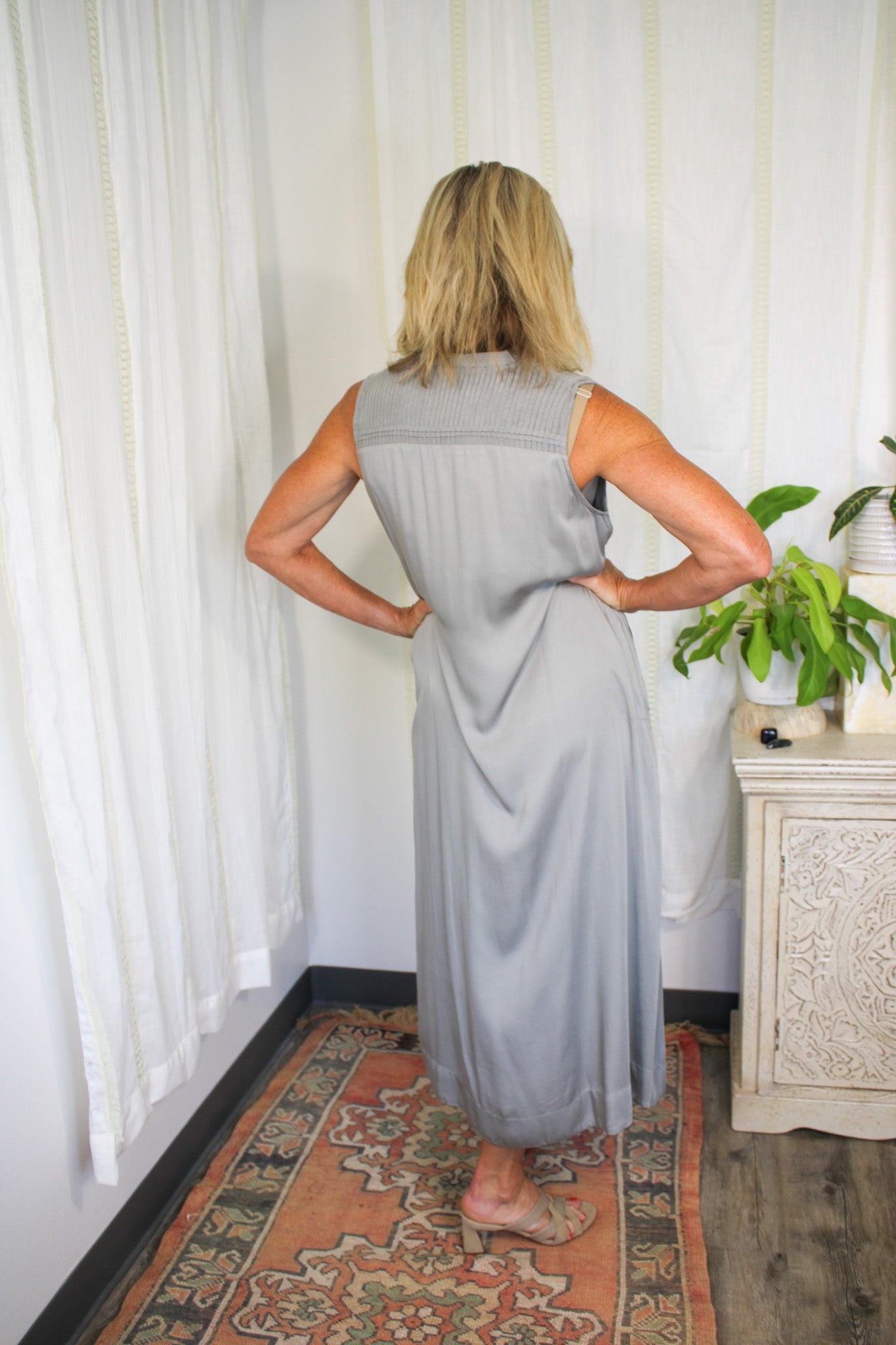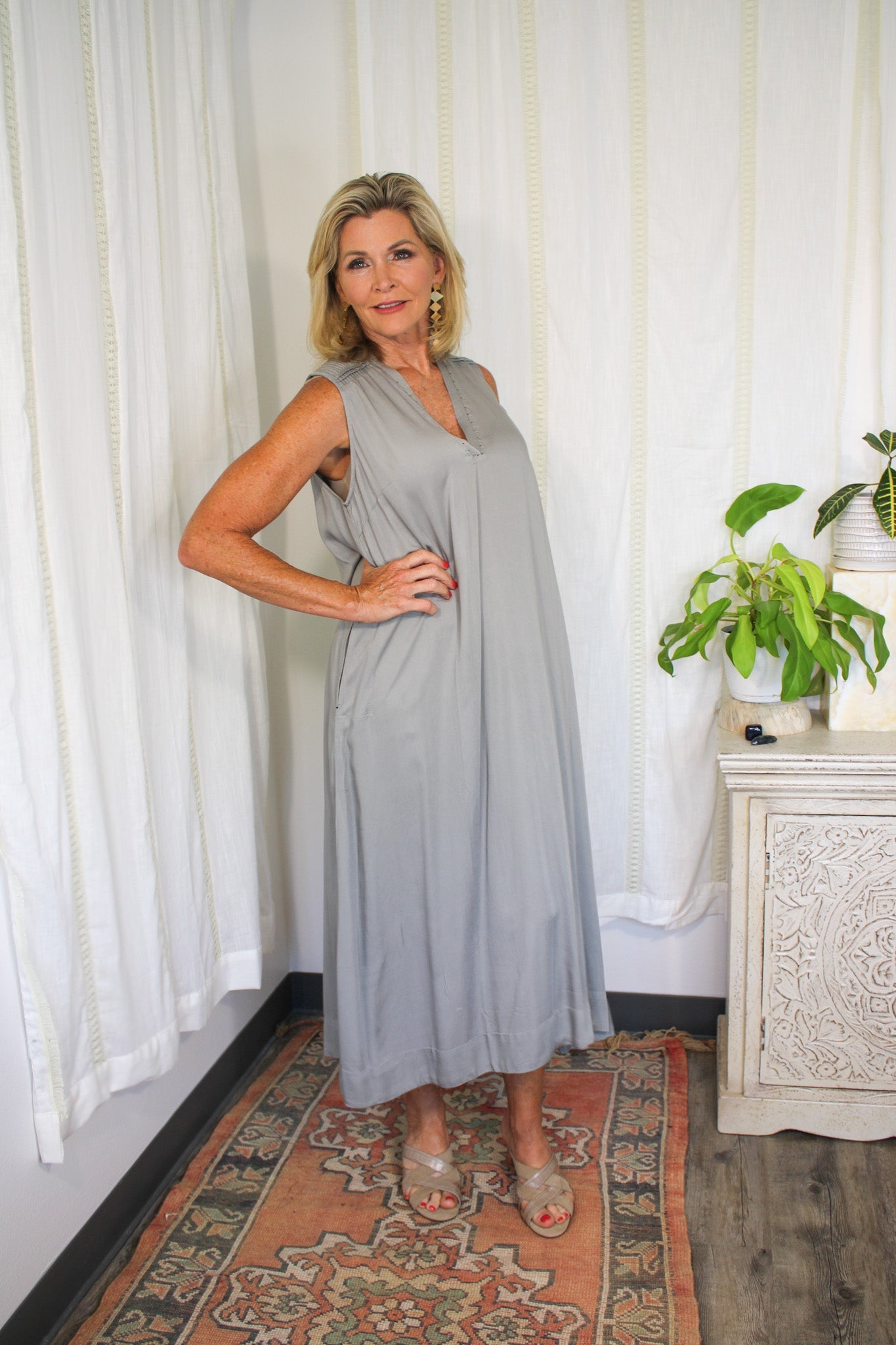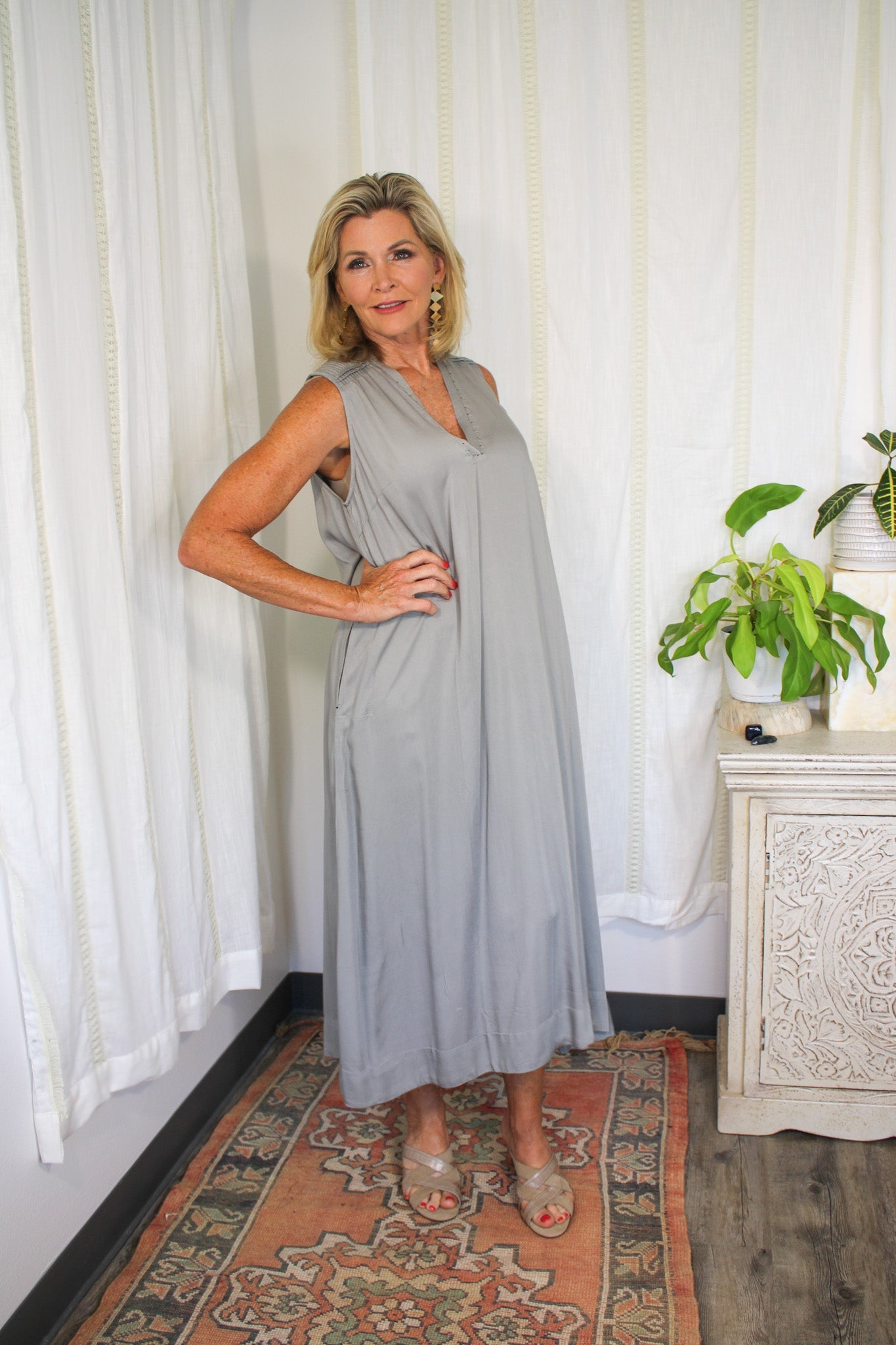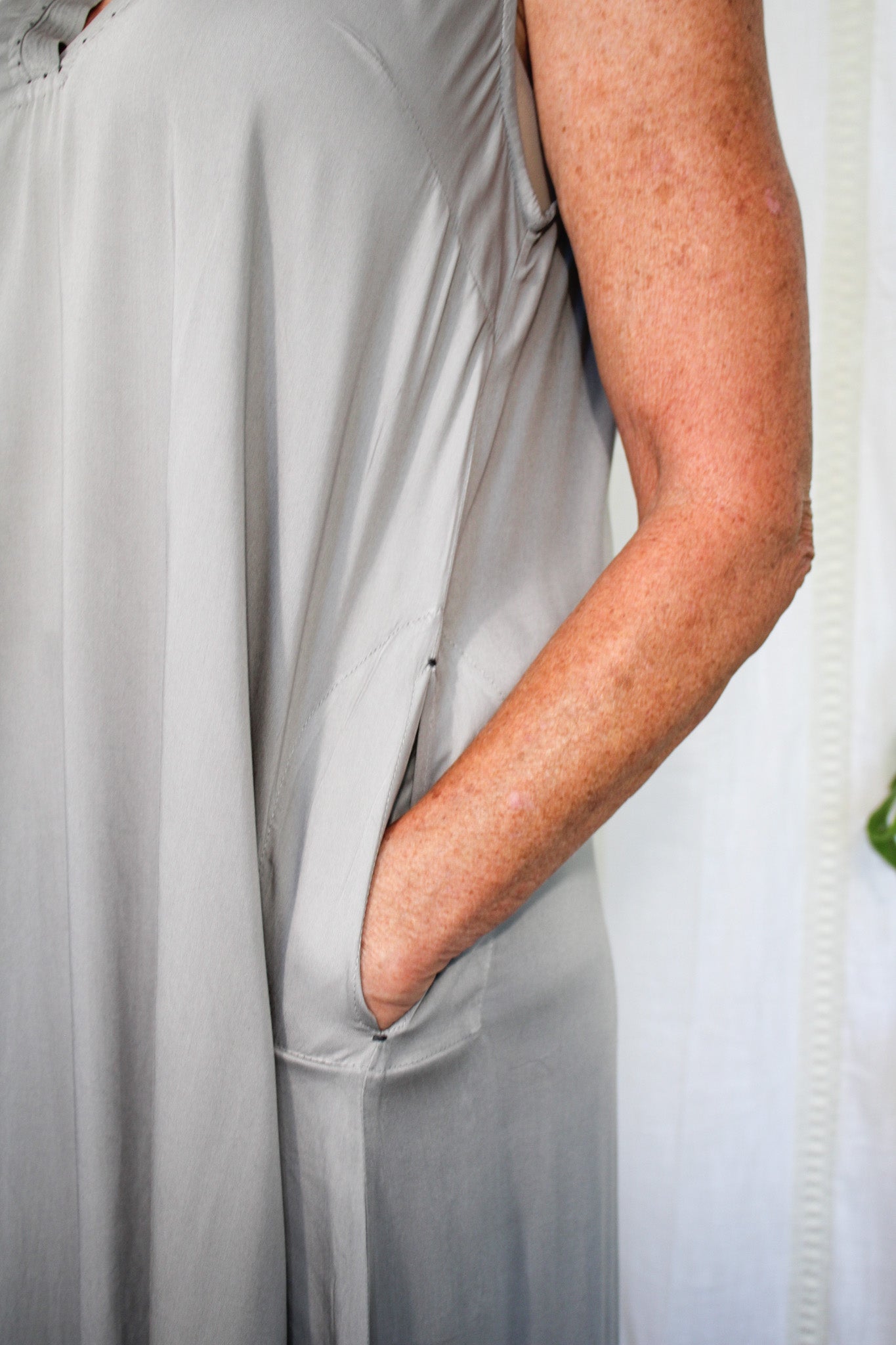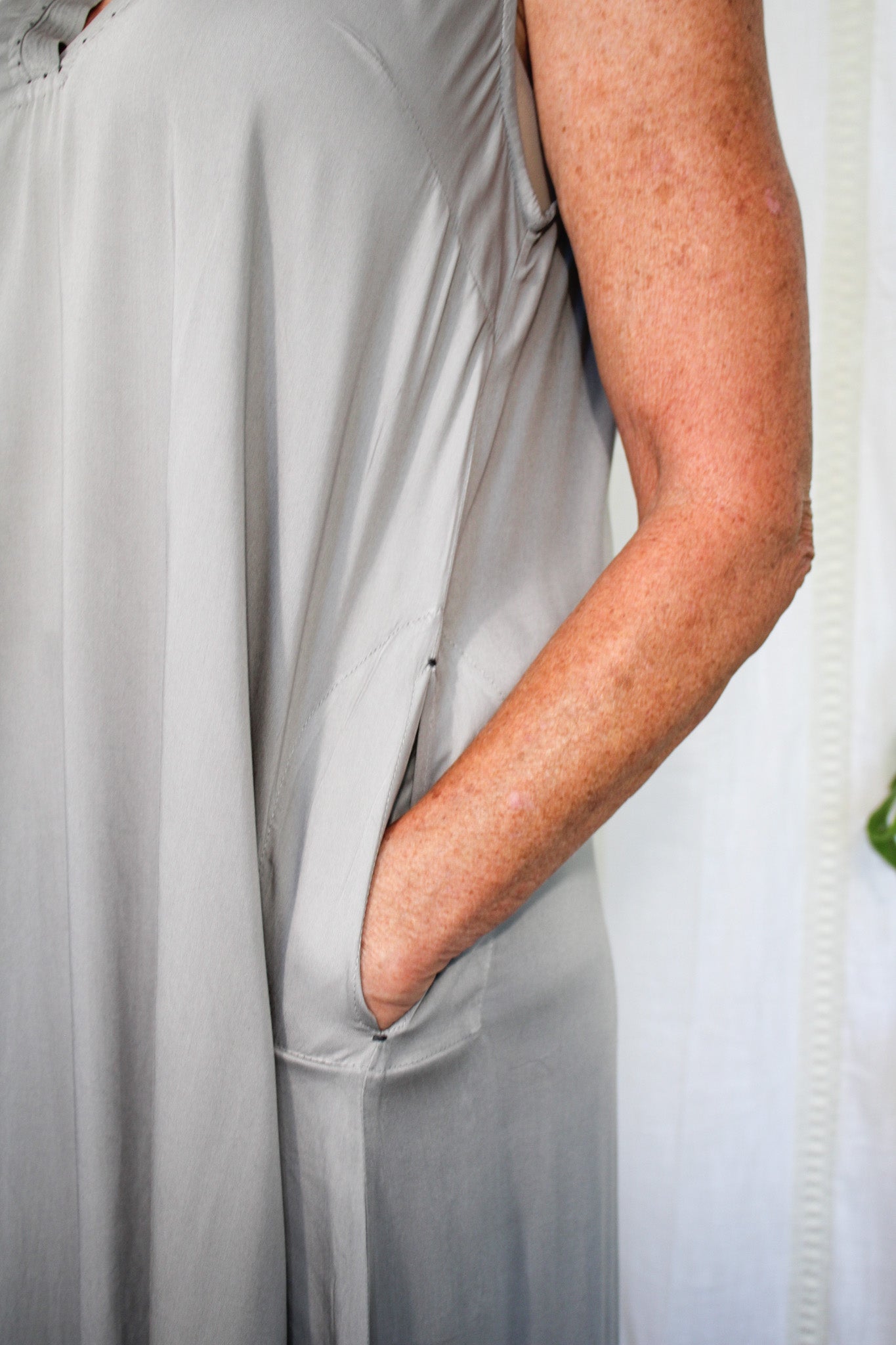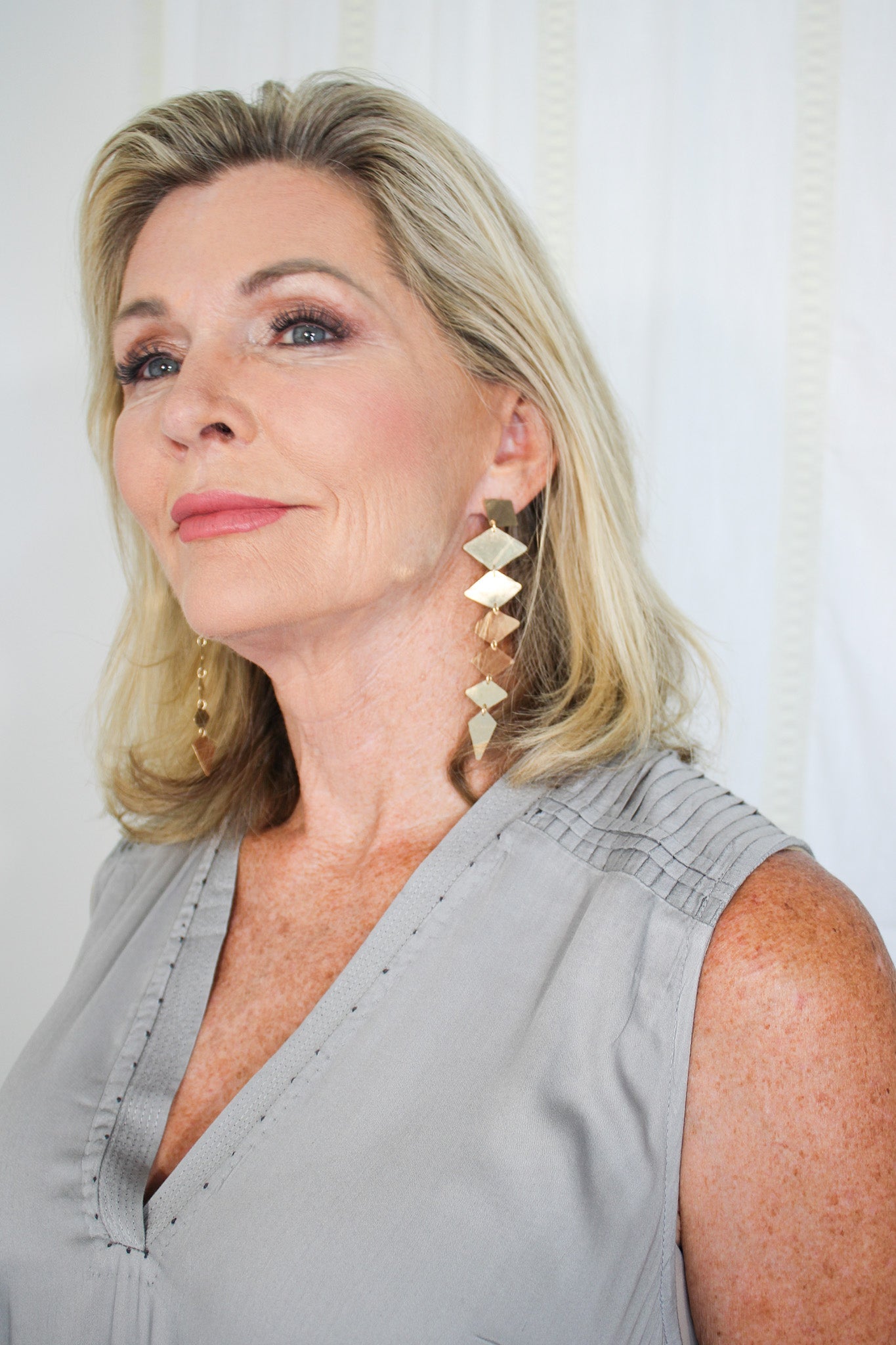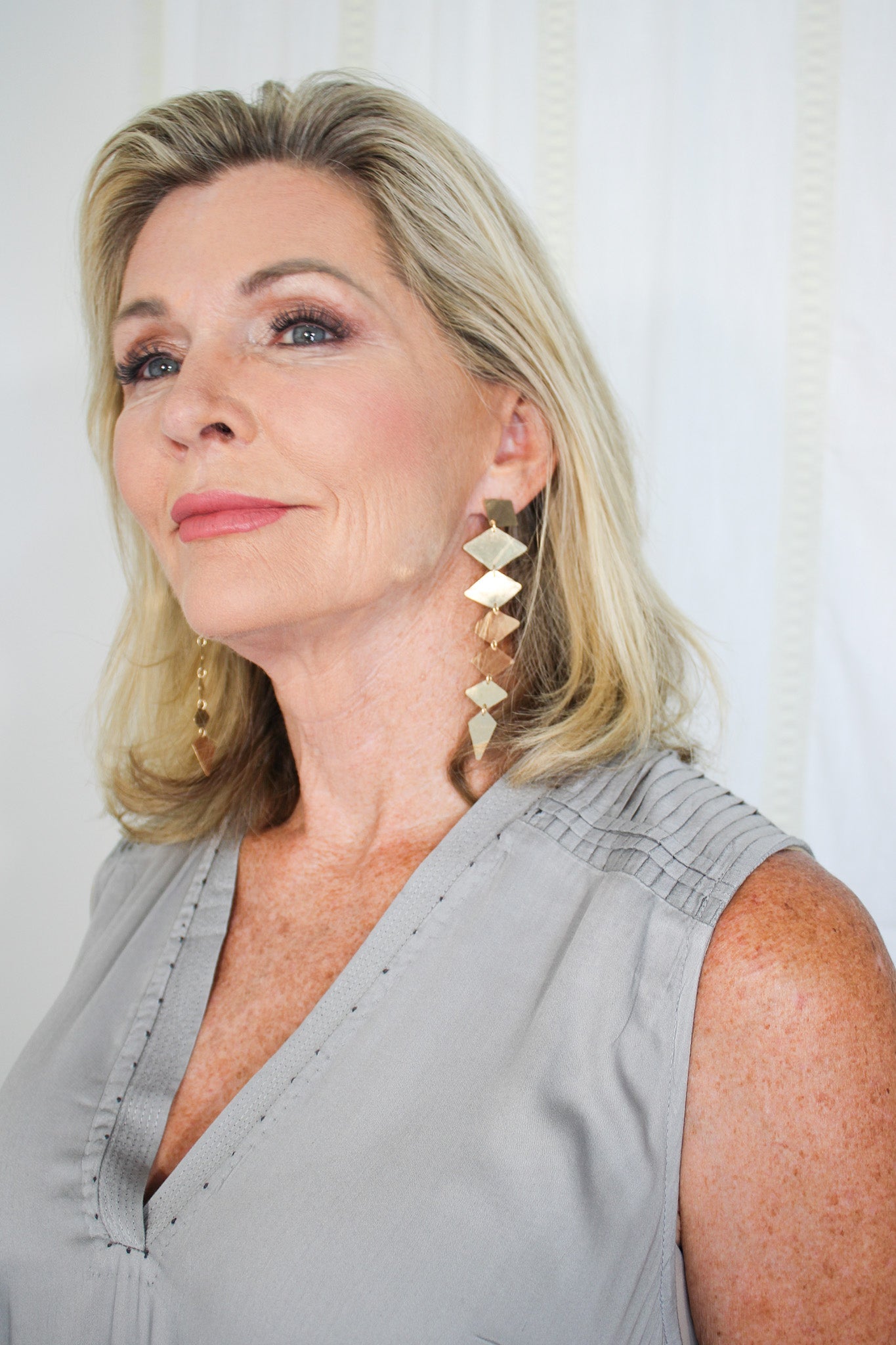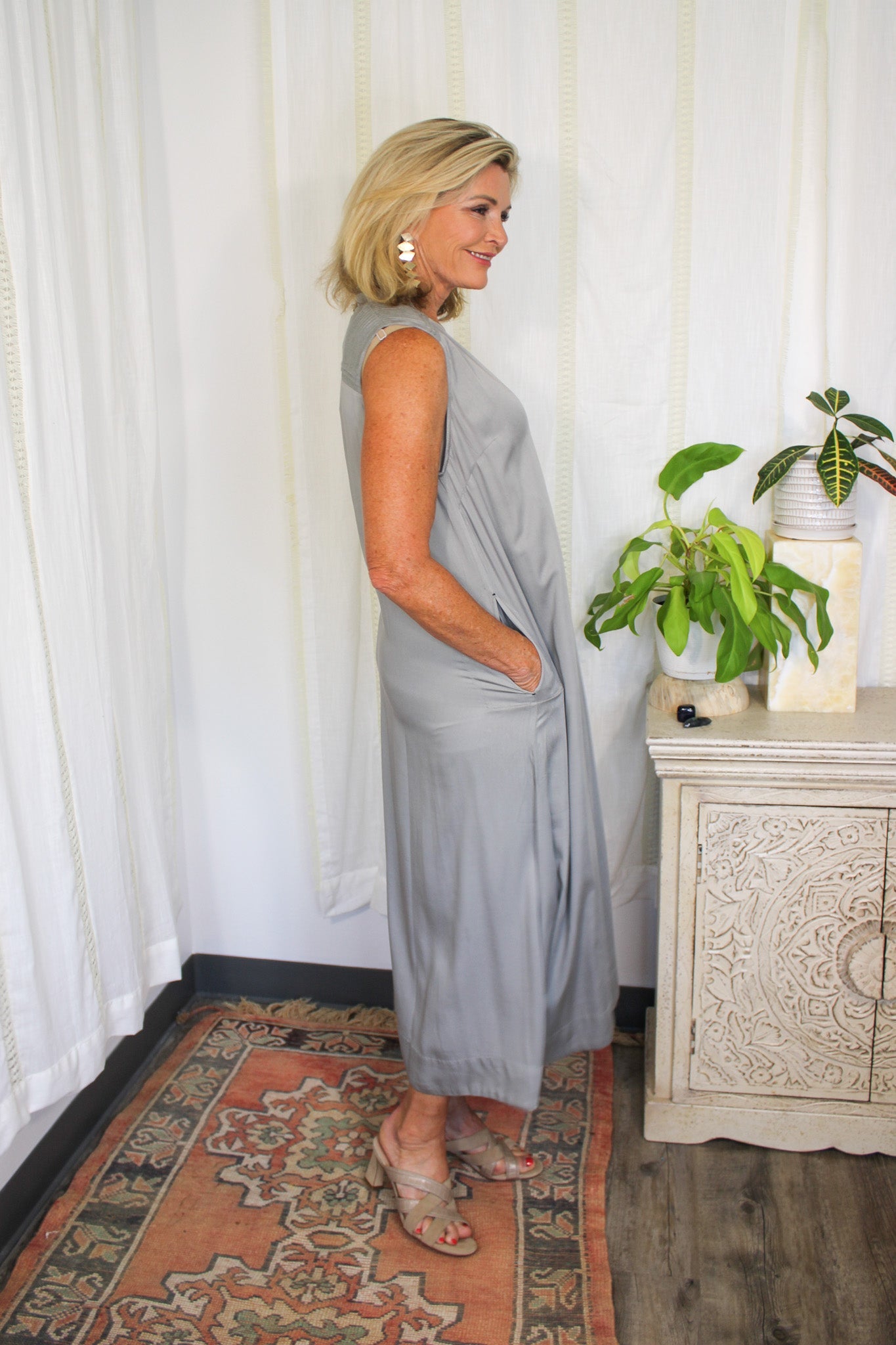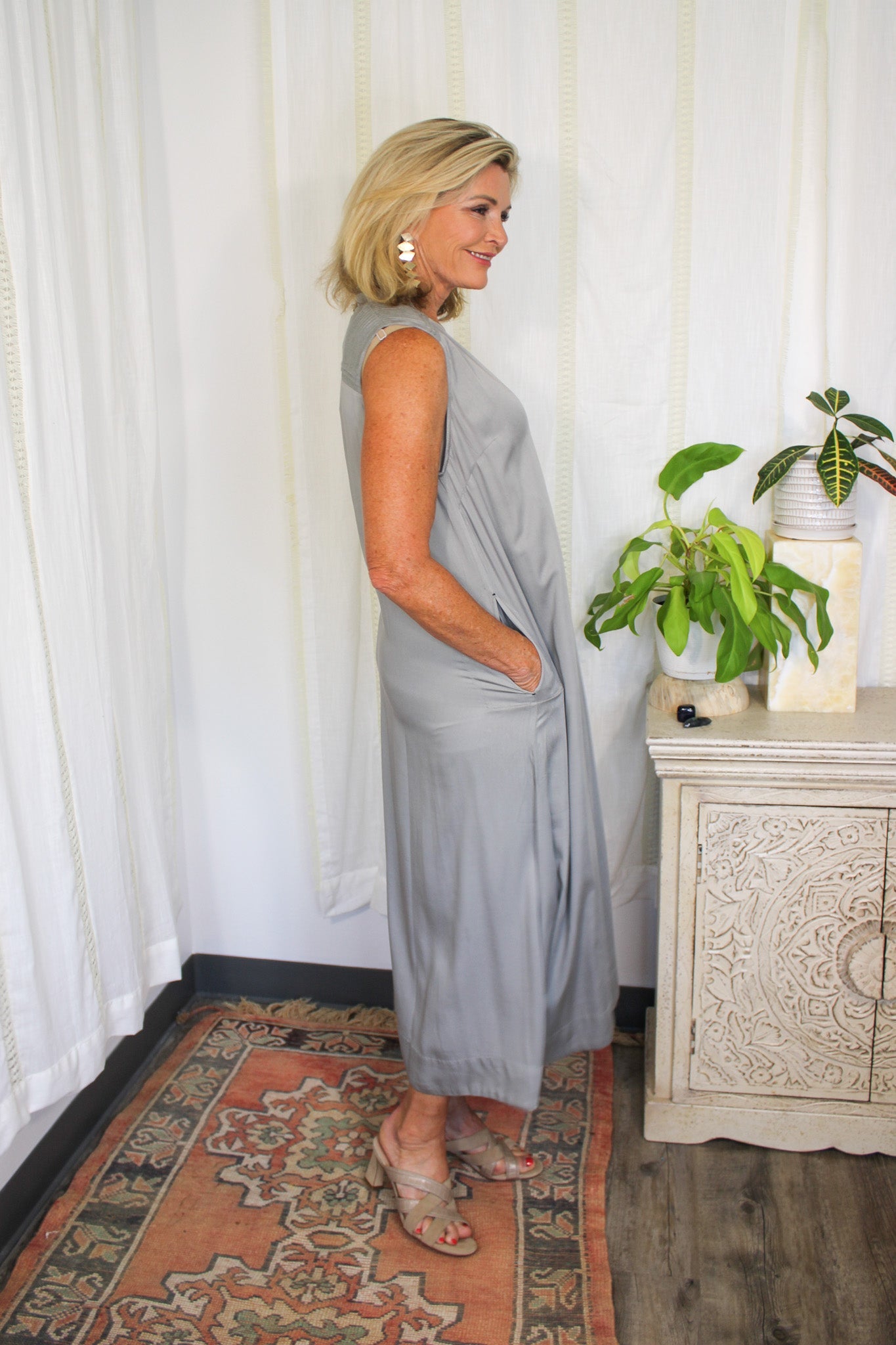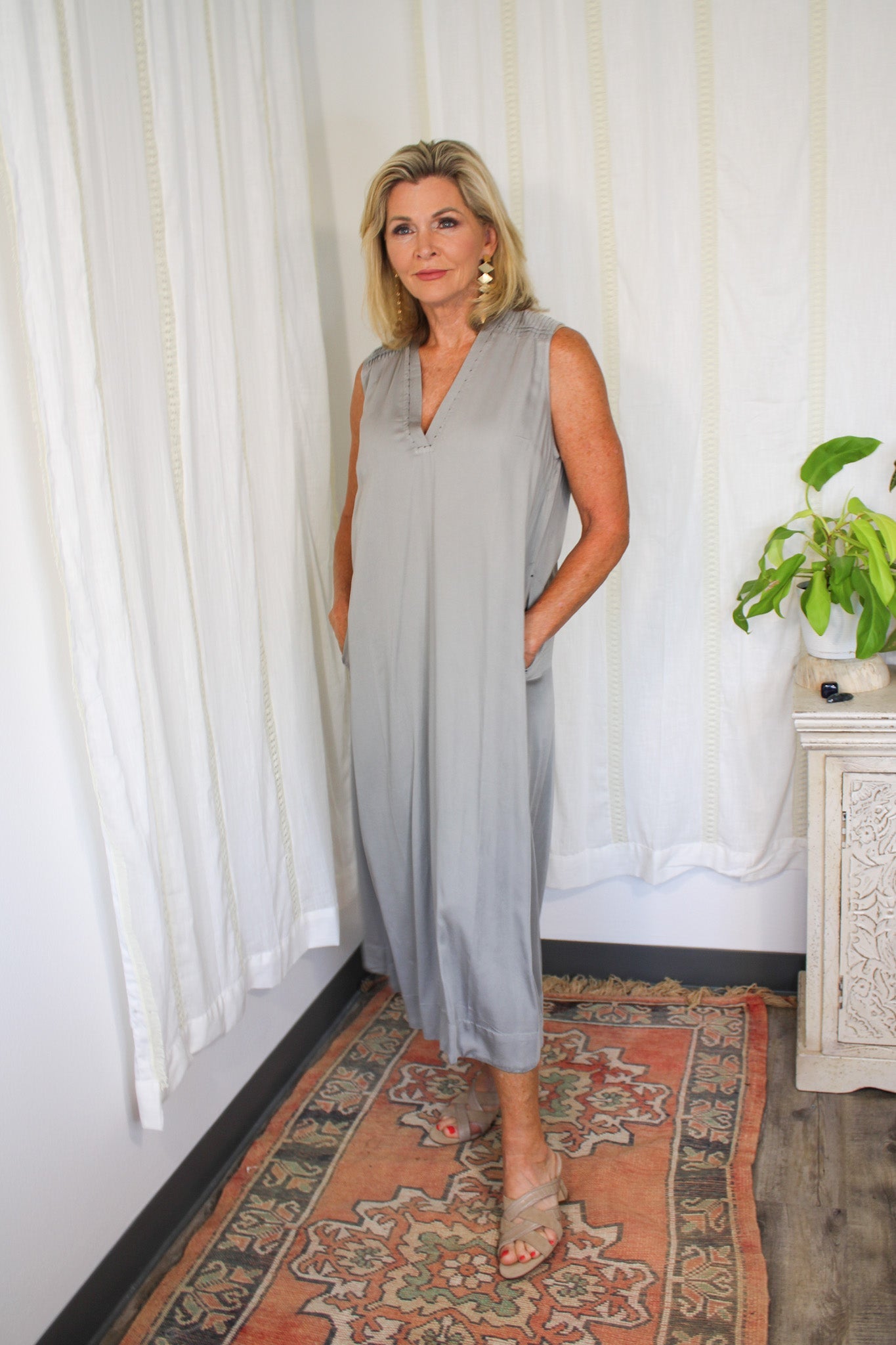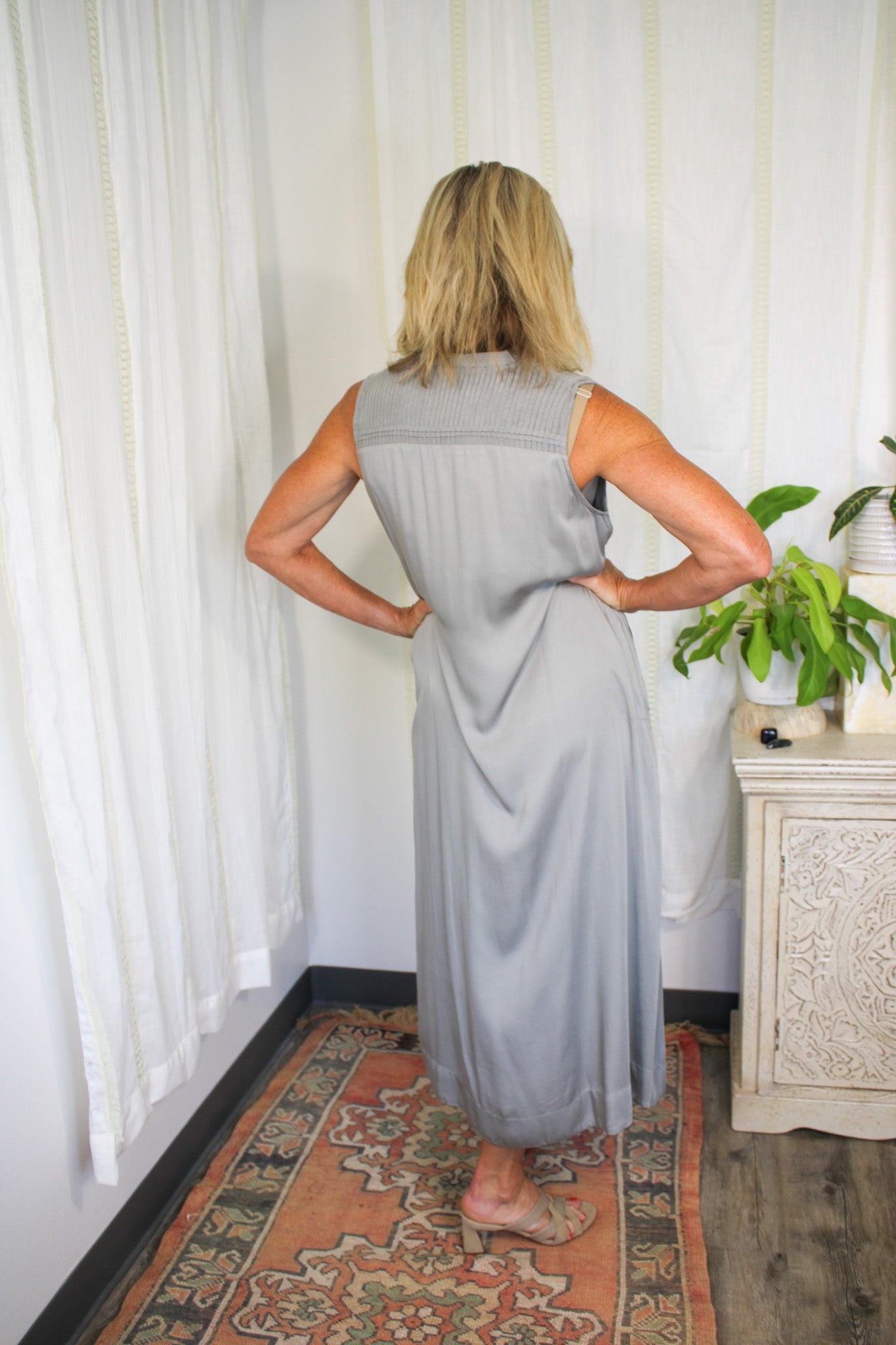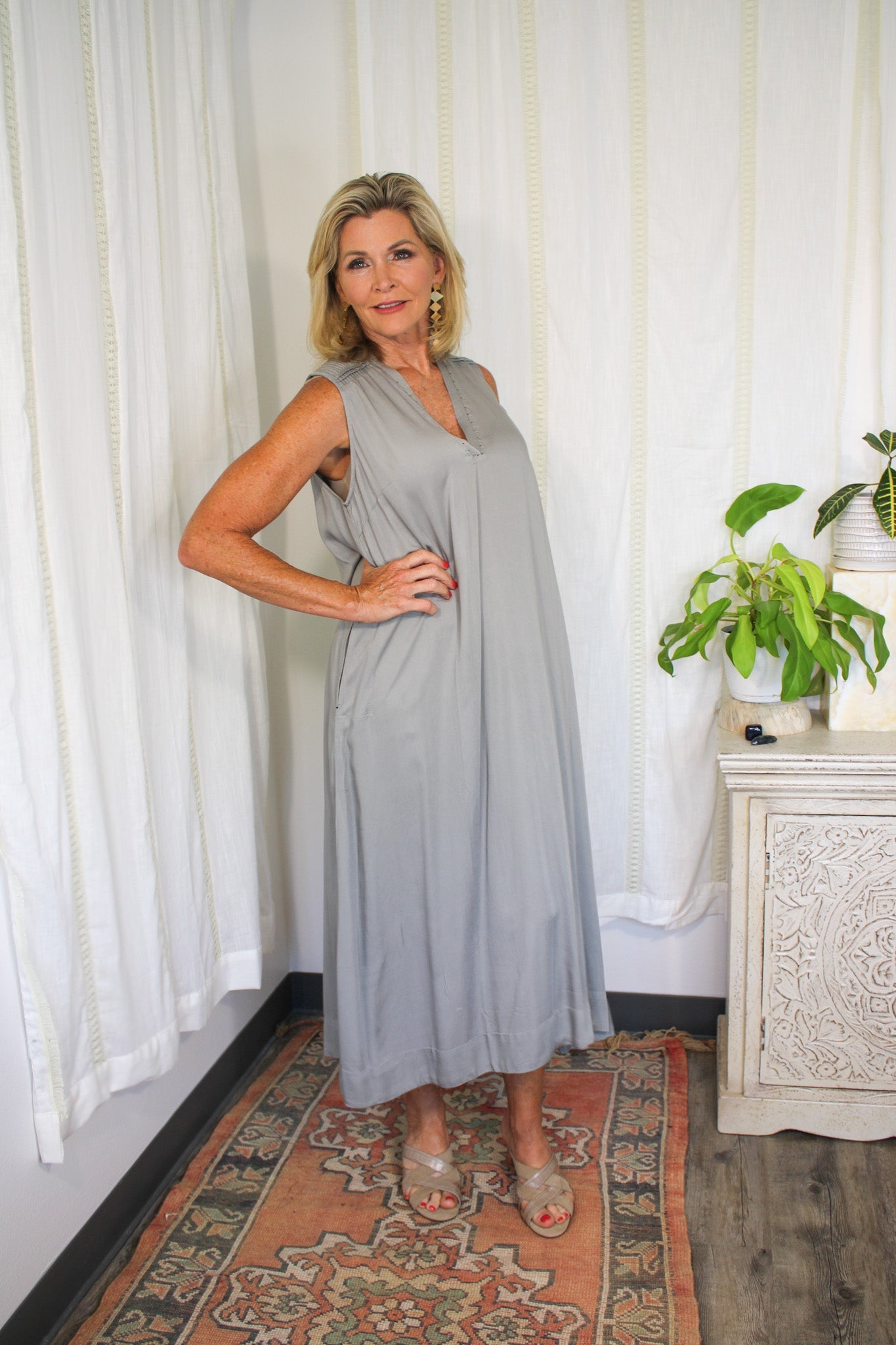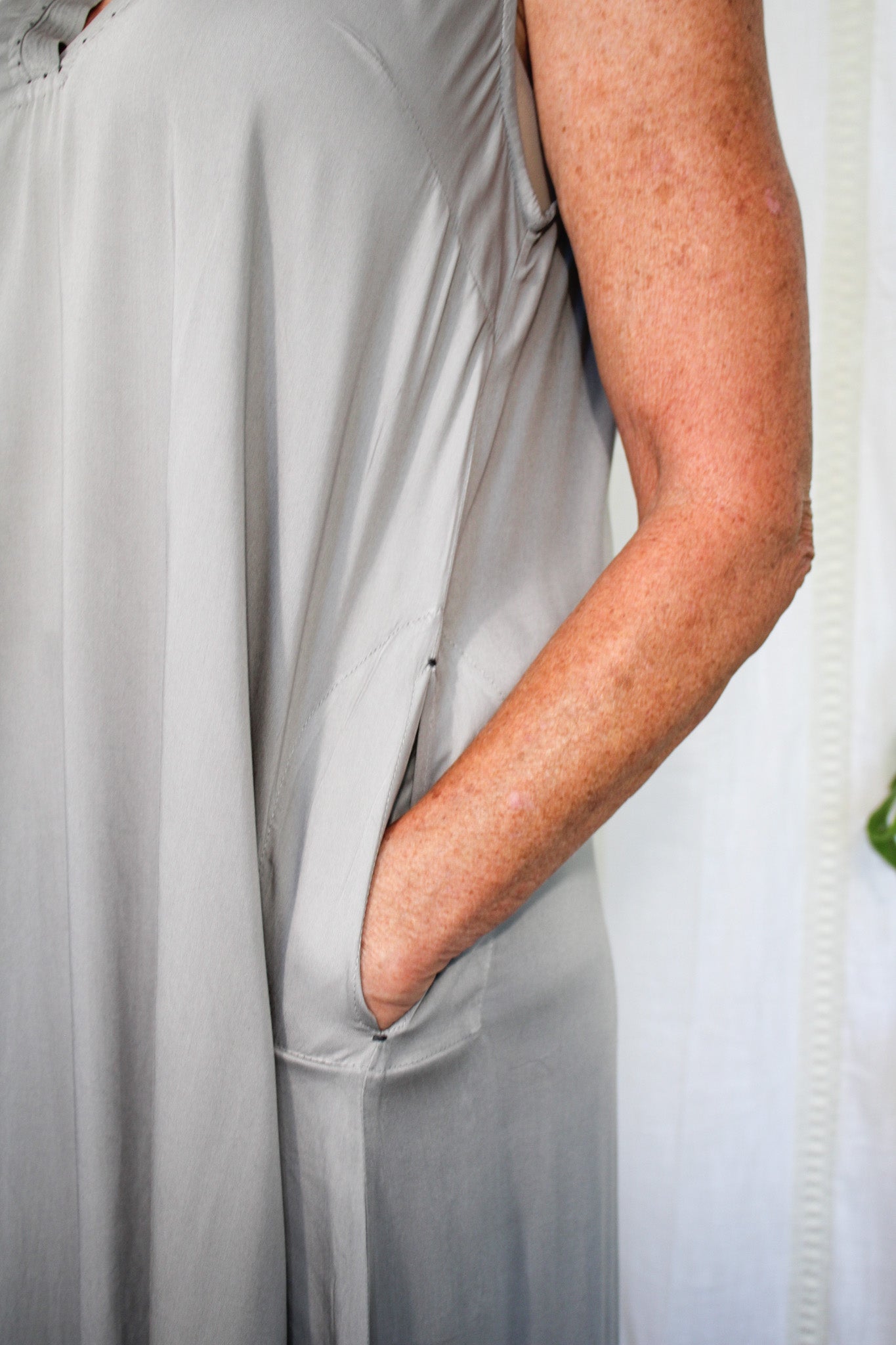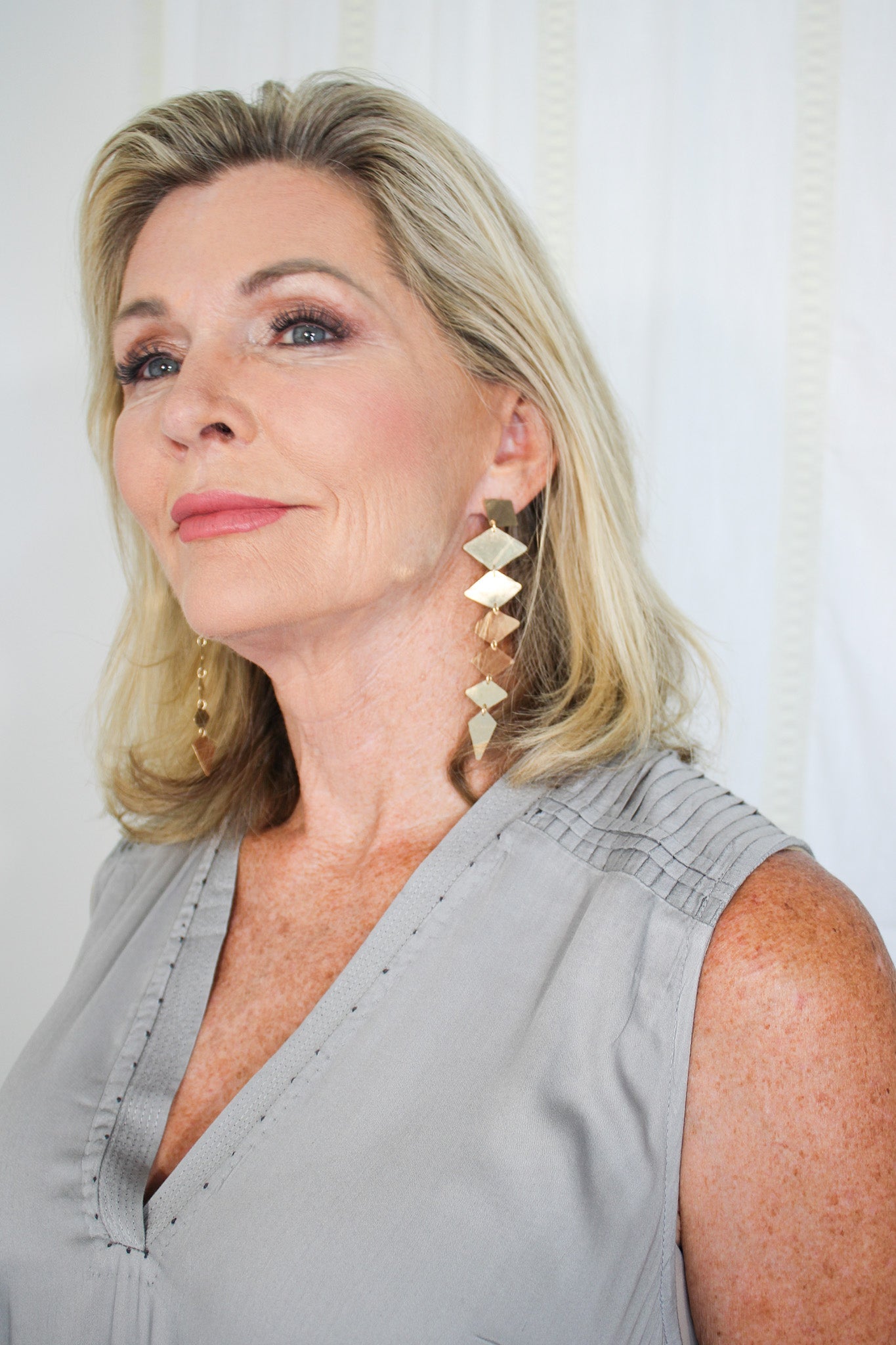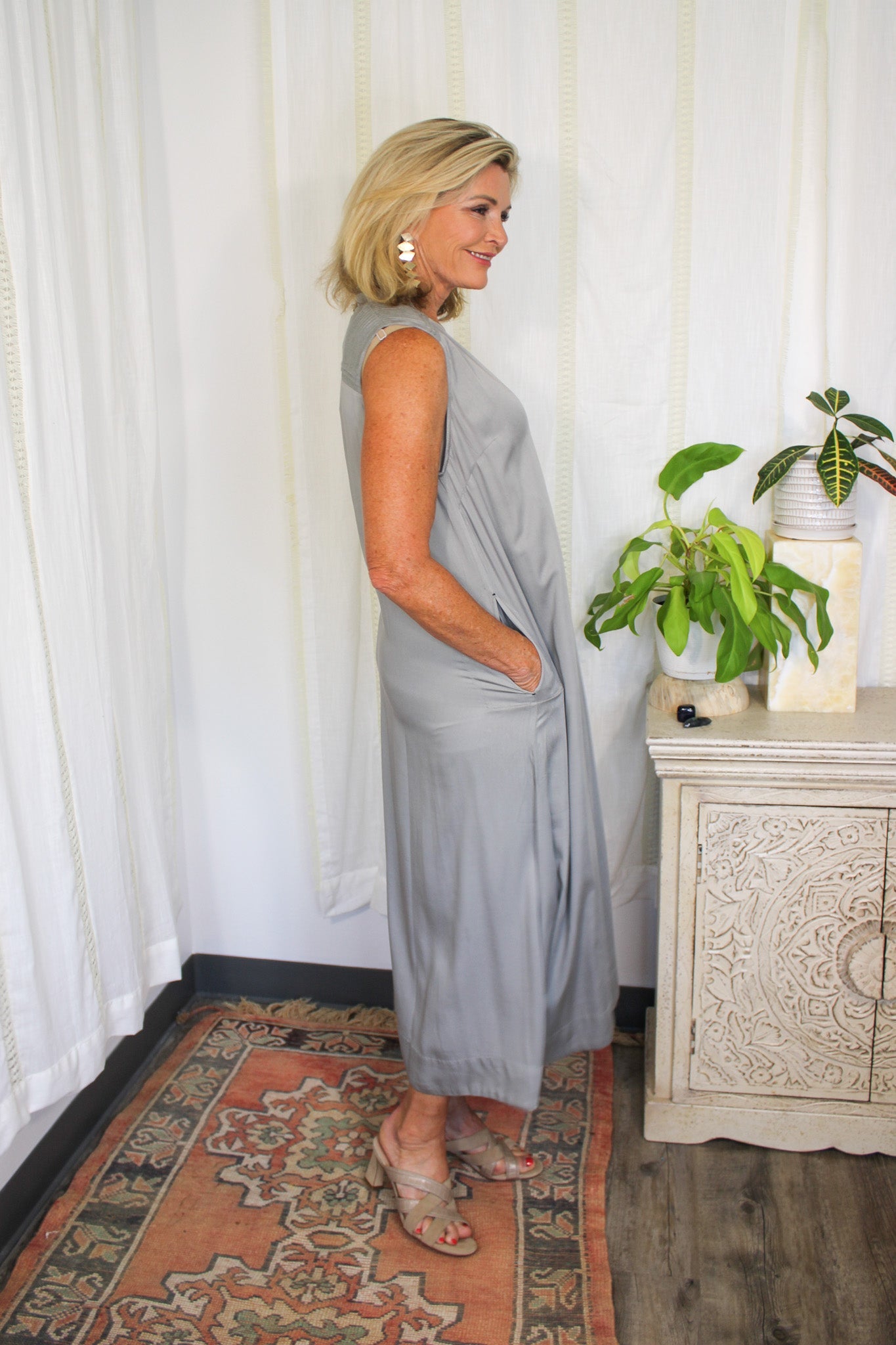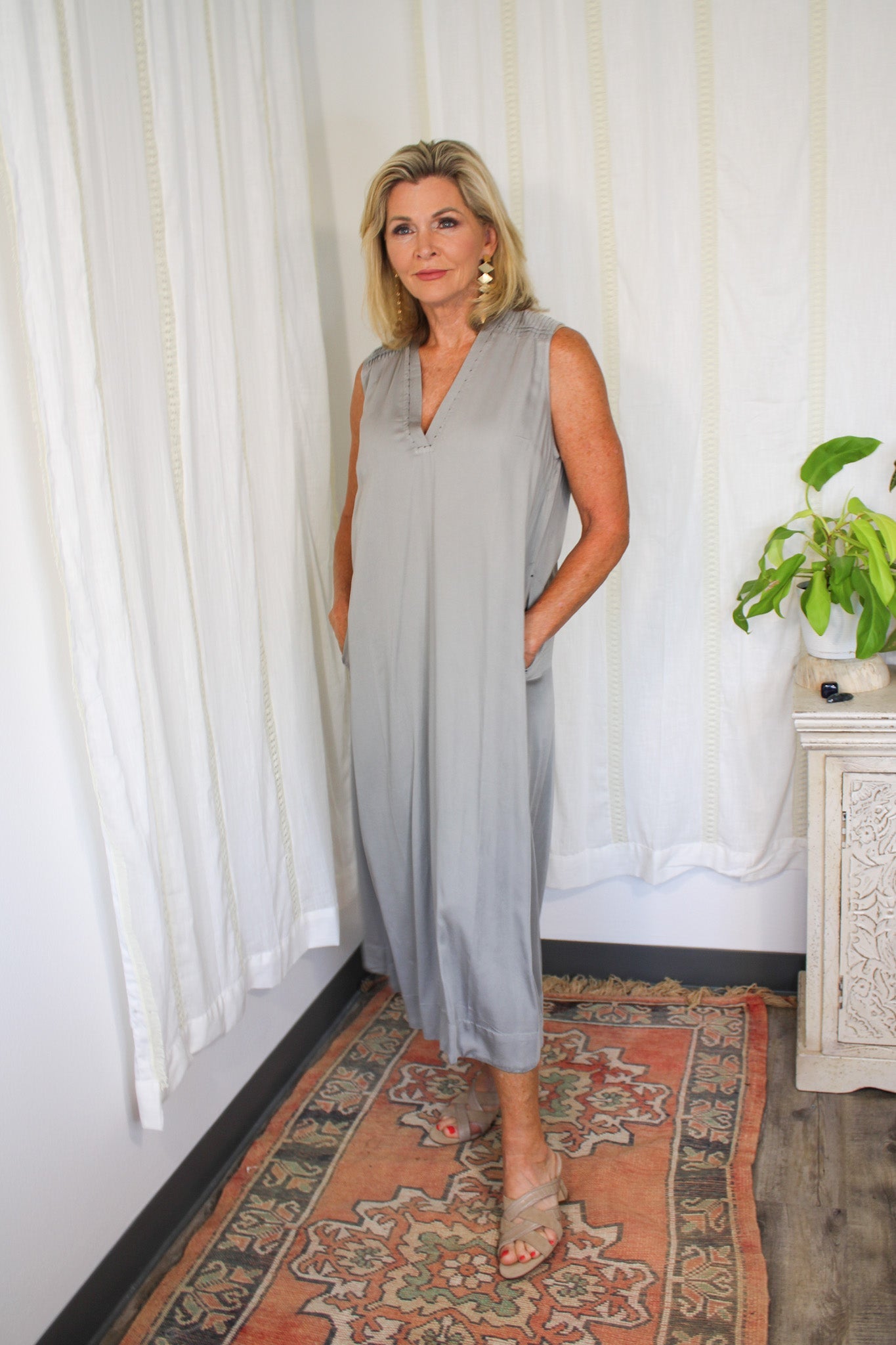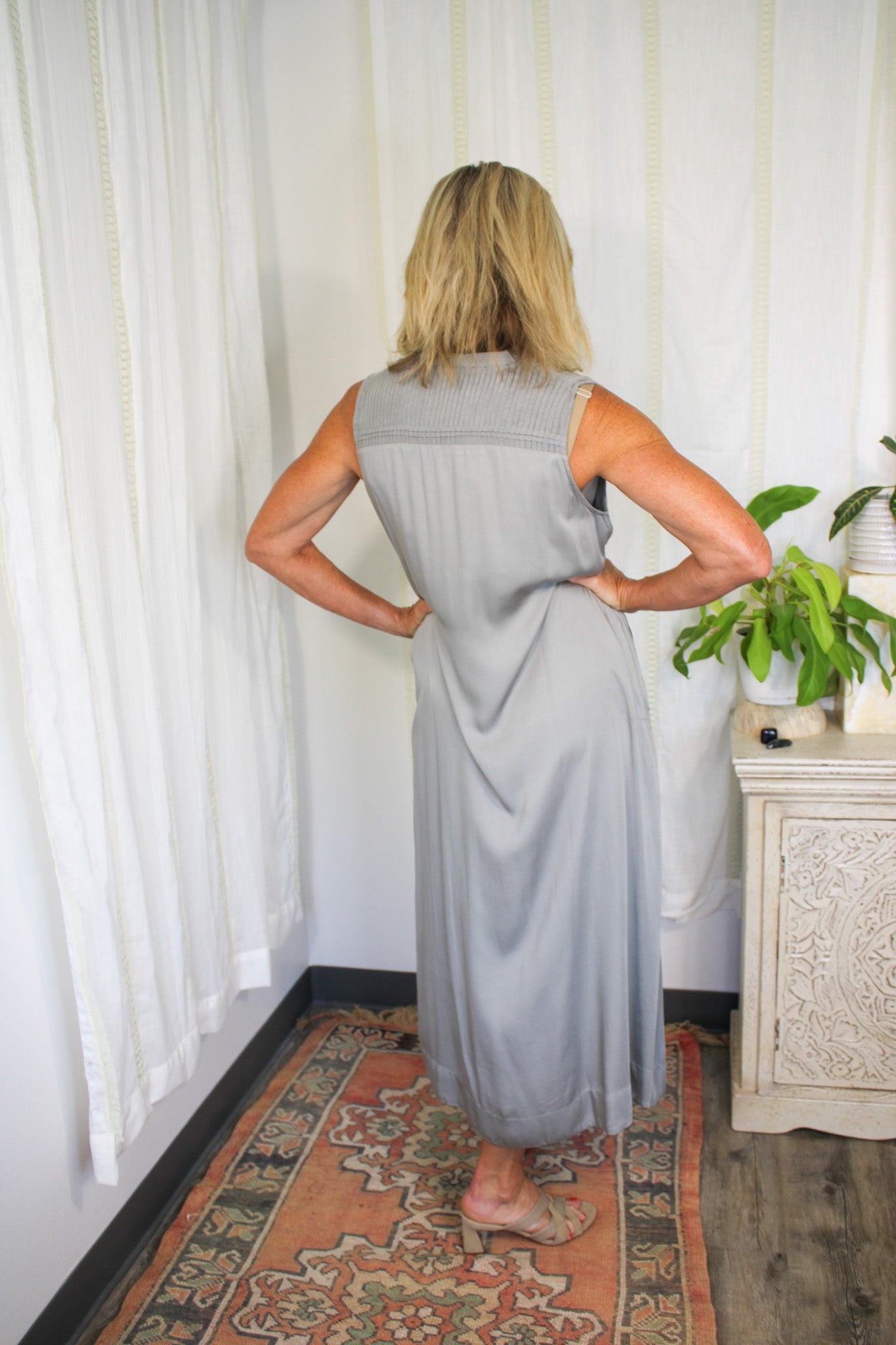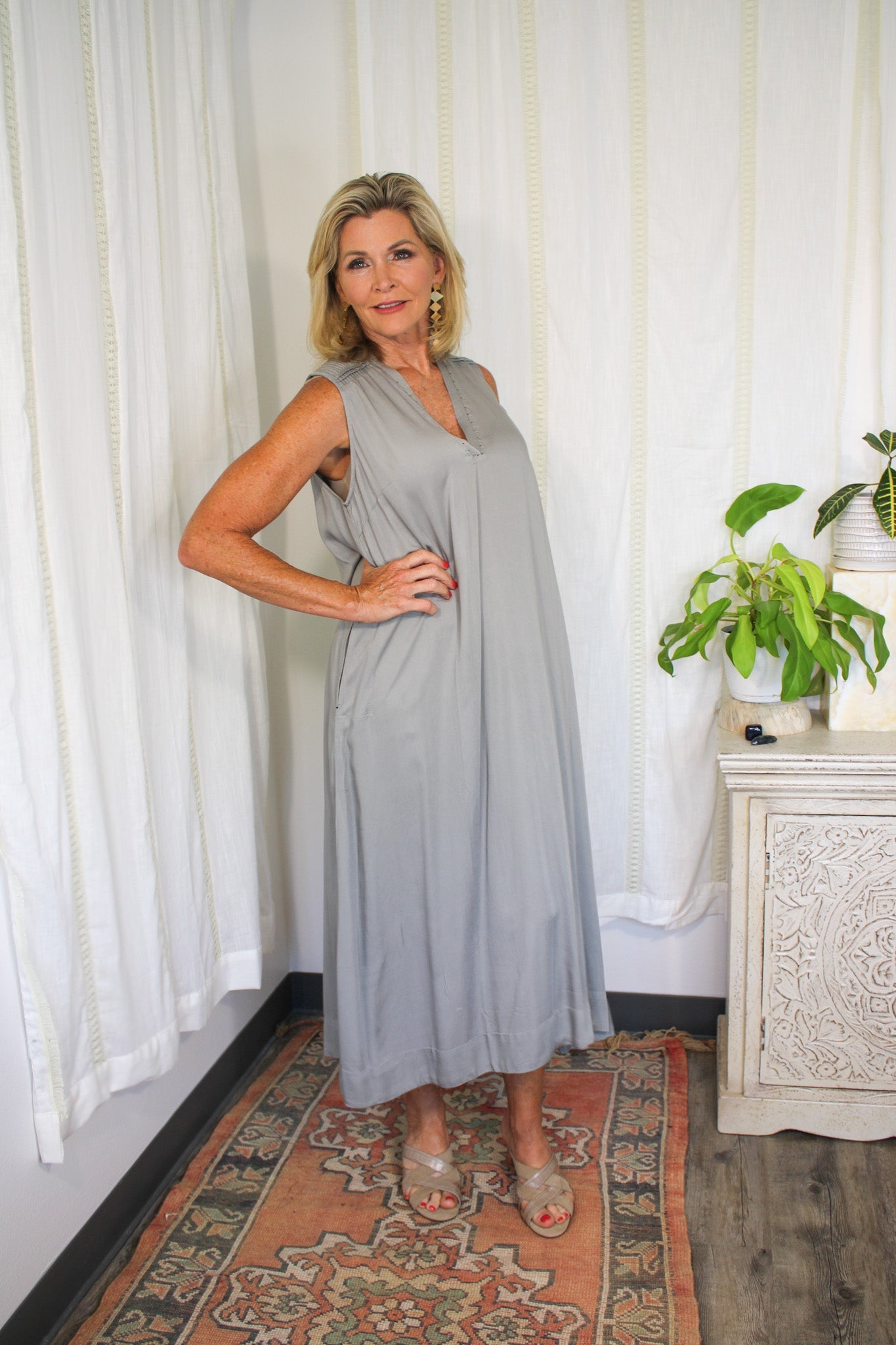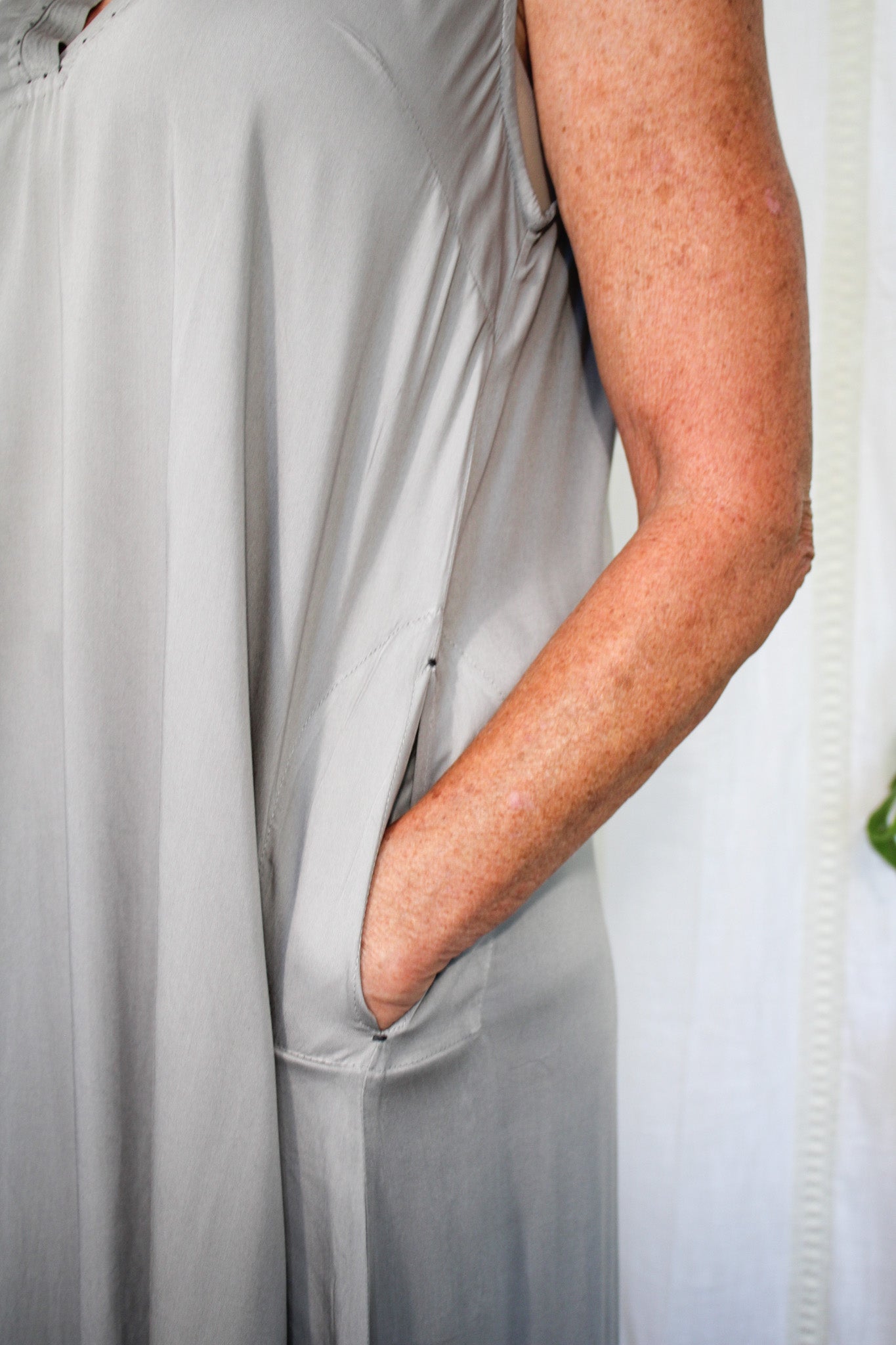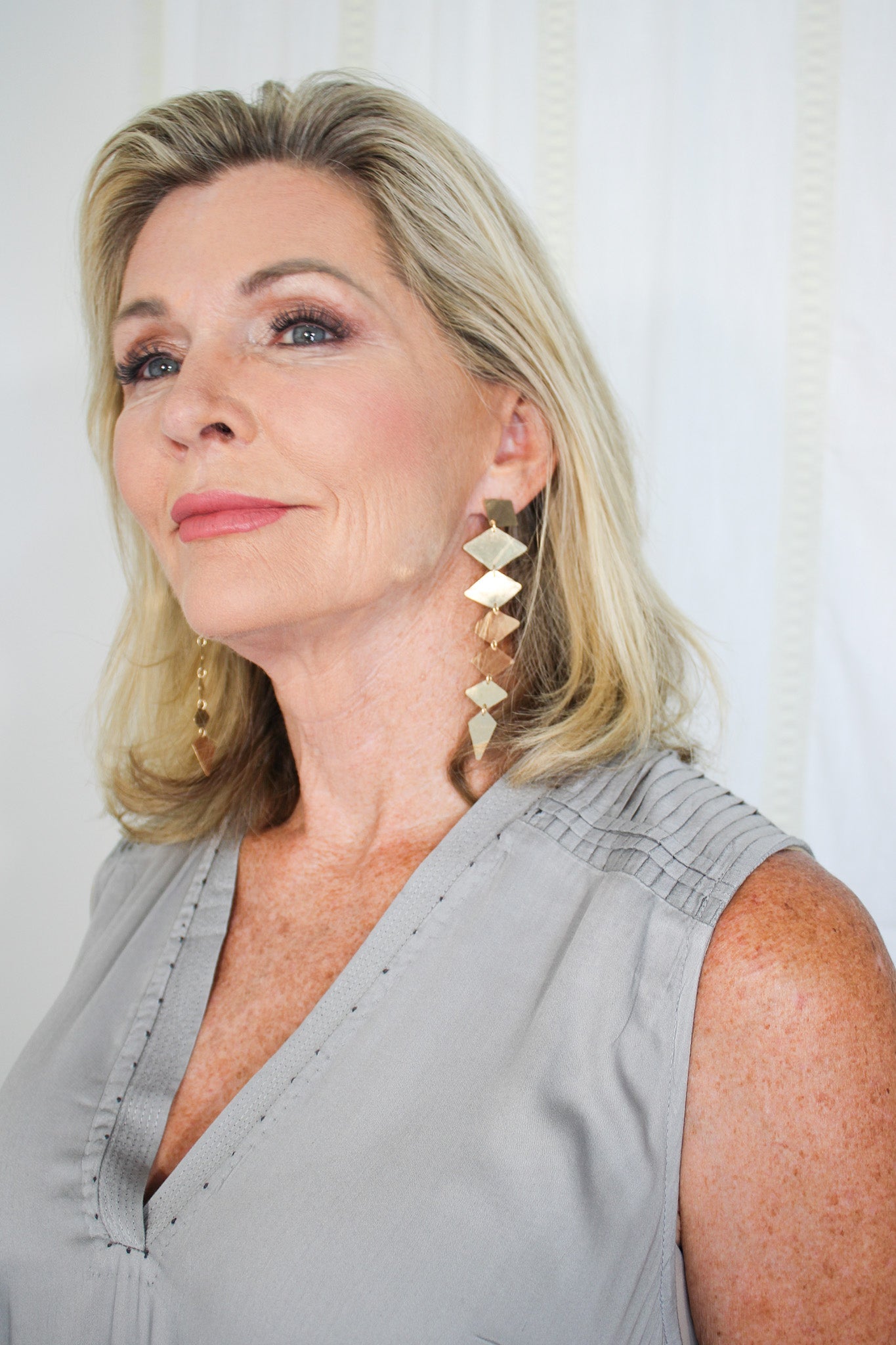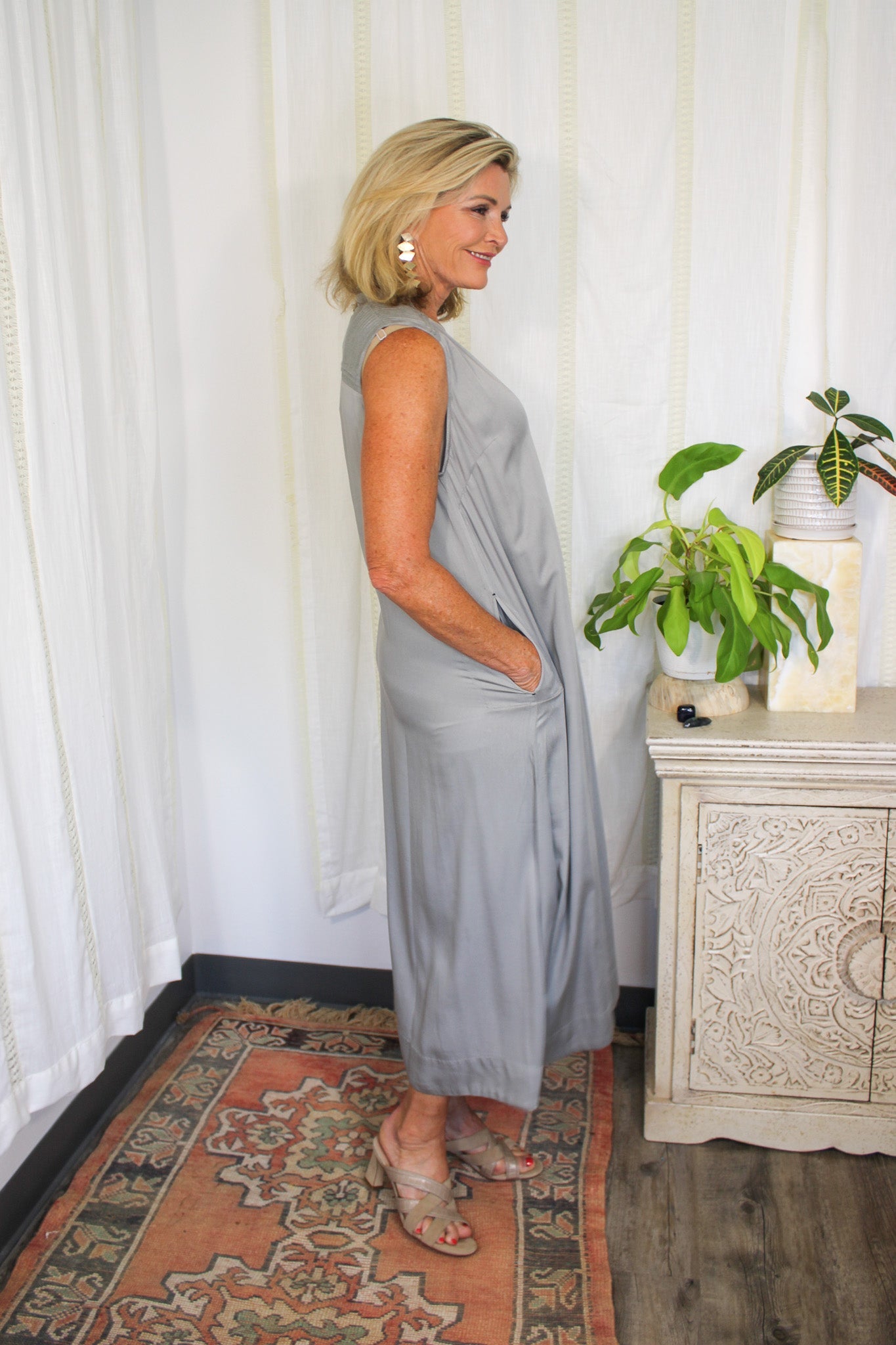 Myla Dress- Steel Grey
Bring a touch of elegance to your summer wardrobe with the Myla Dress in Steel Grey. Its floaty silhouette and romantic sensibilities are perfect for a beach to brunch look for your next getaway. Enjoy an effortless style with comfort and ease.
Material: Silk
Model details: Tracey is 5'8" and wearing the M/L, flexible fit depending on desired look. 
Color: Steel Grey