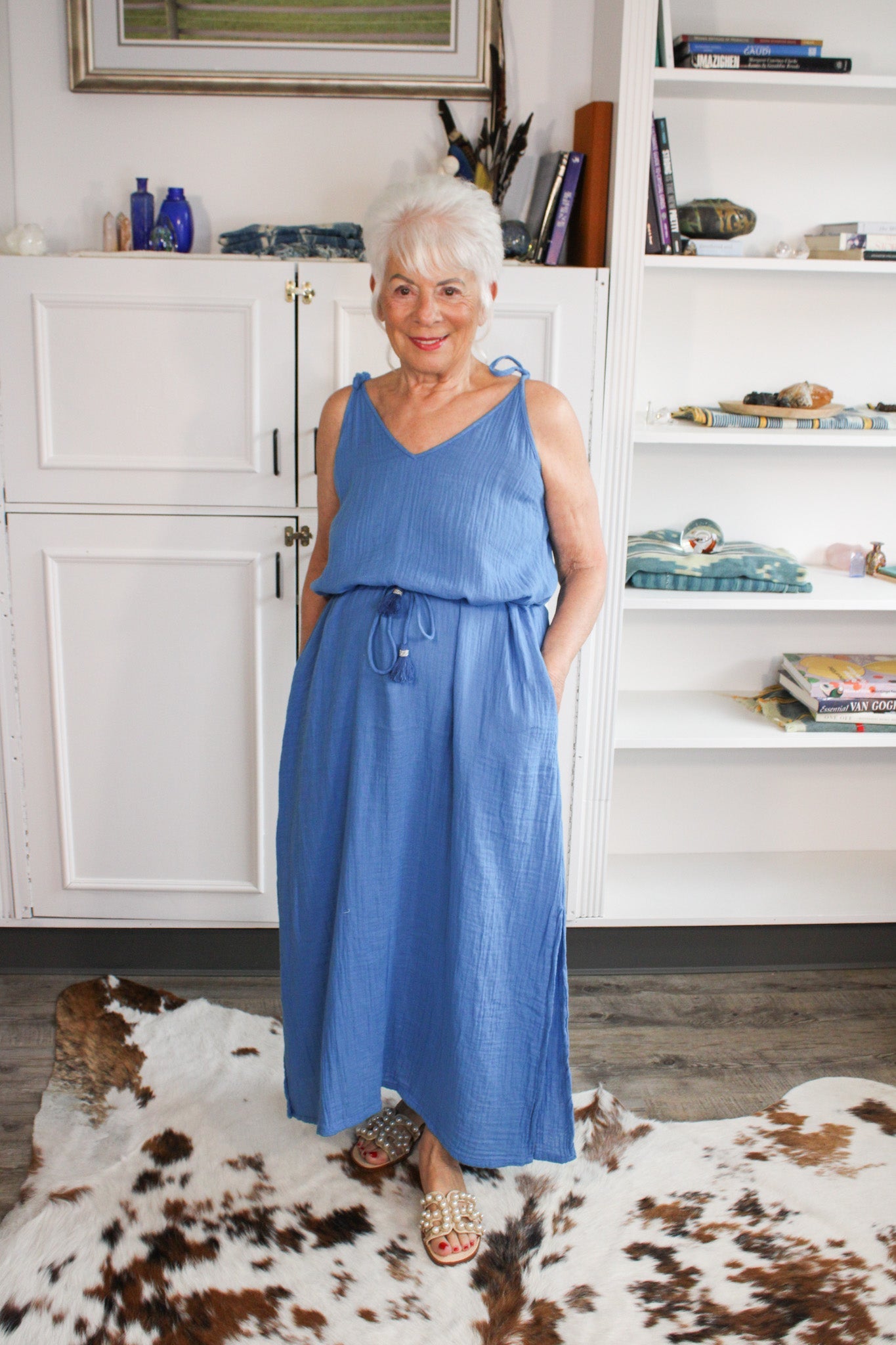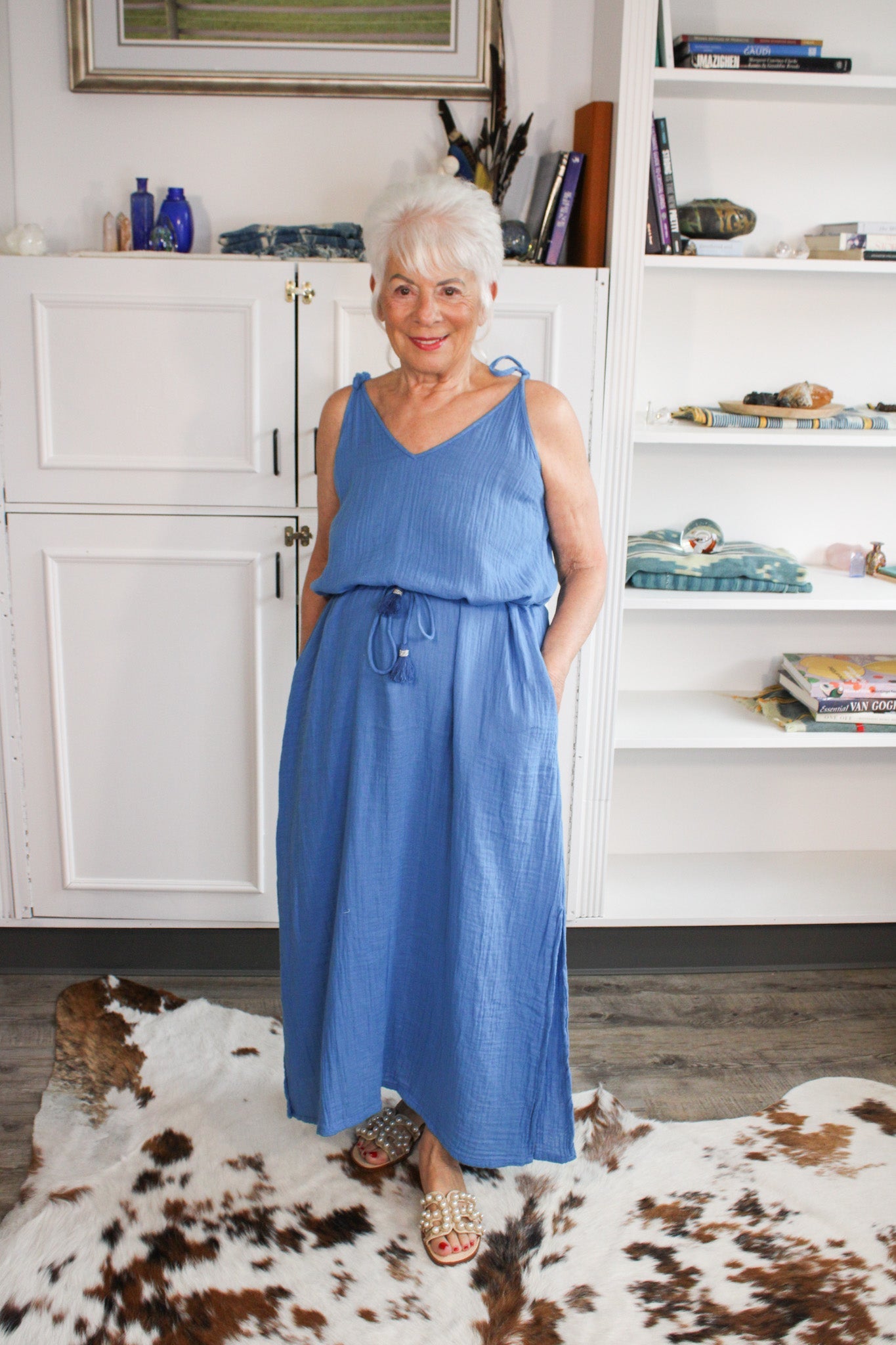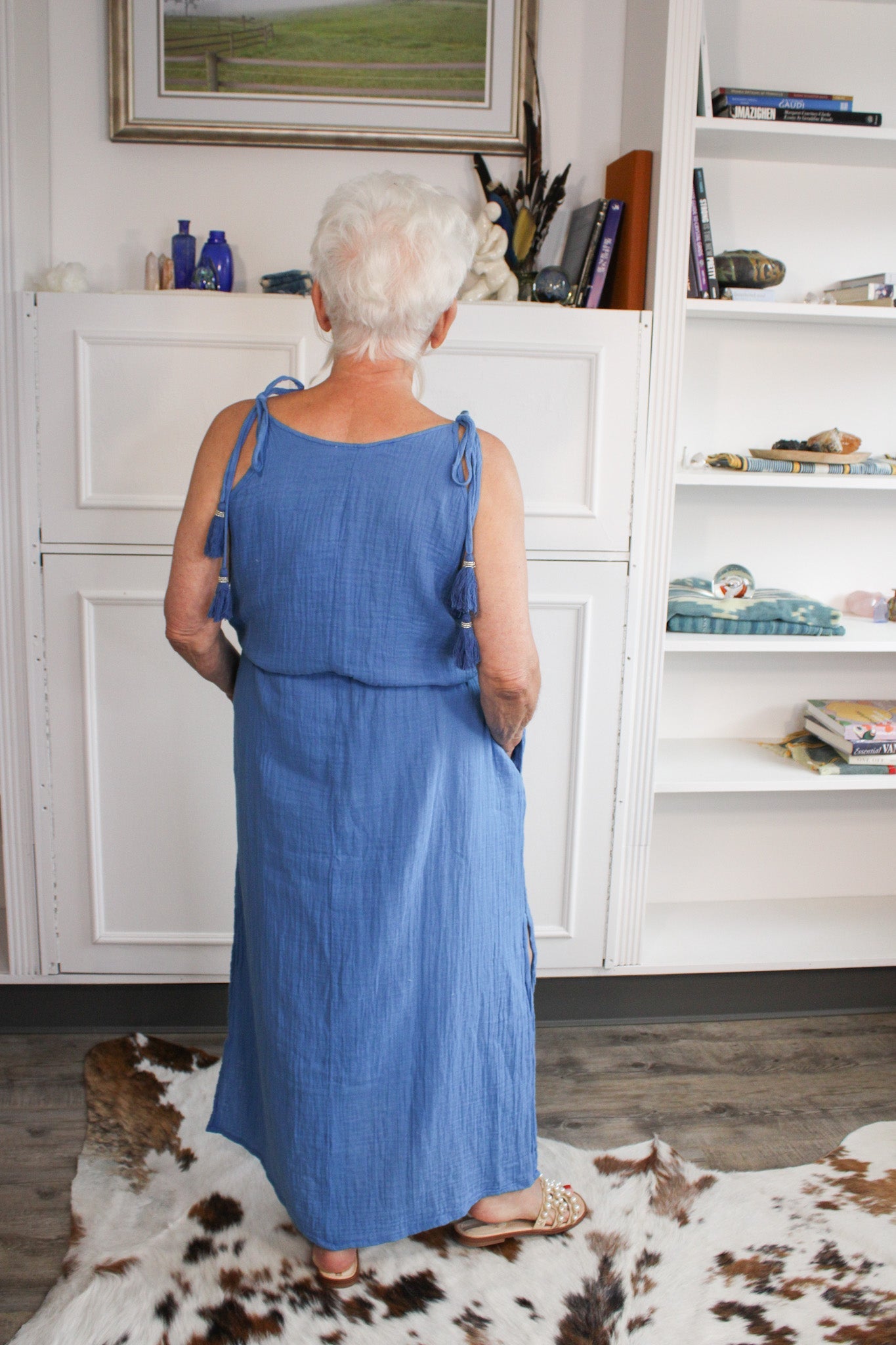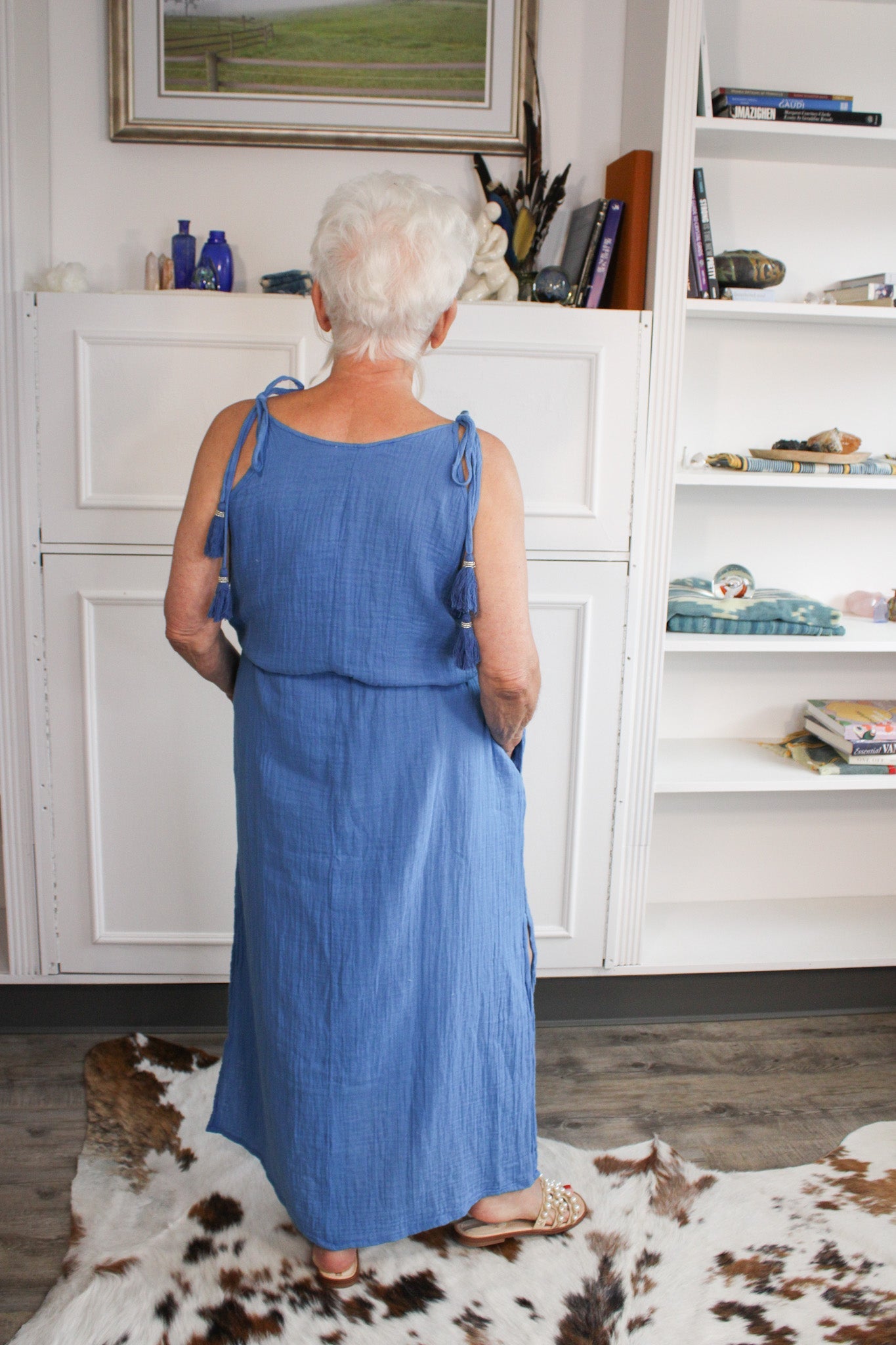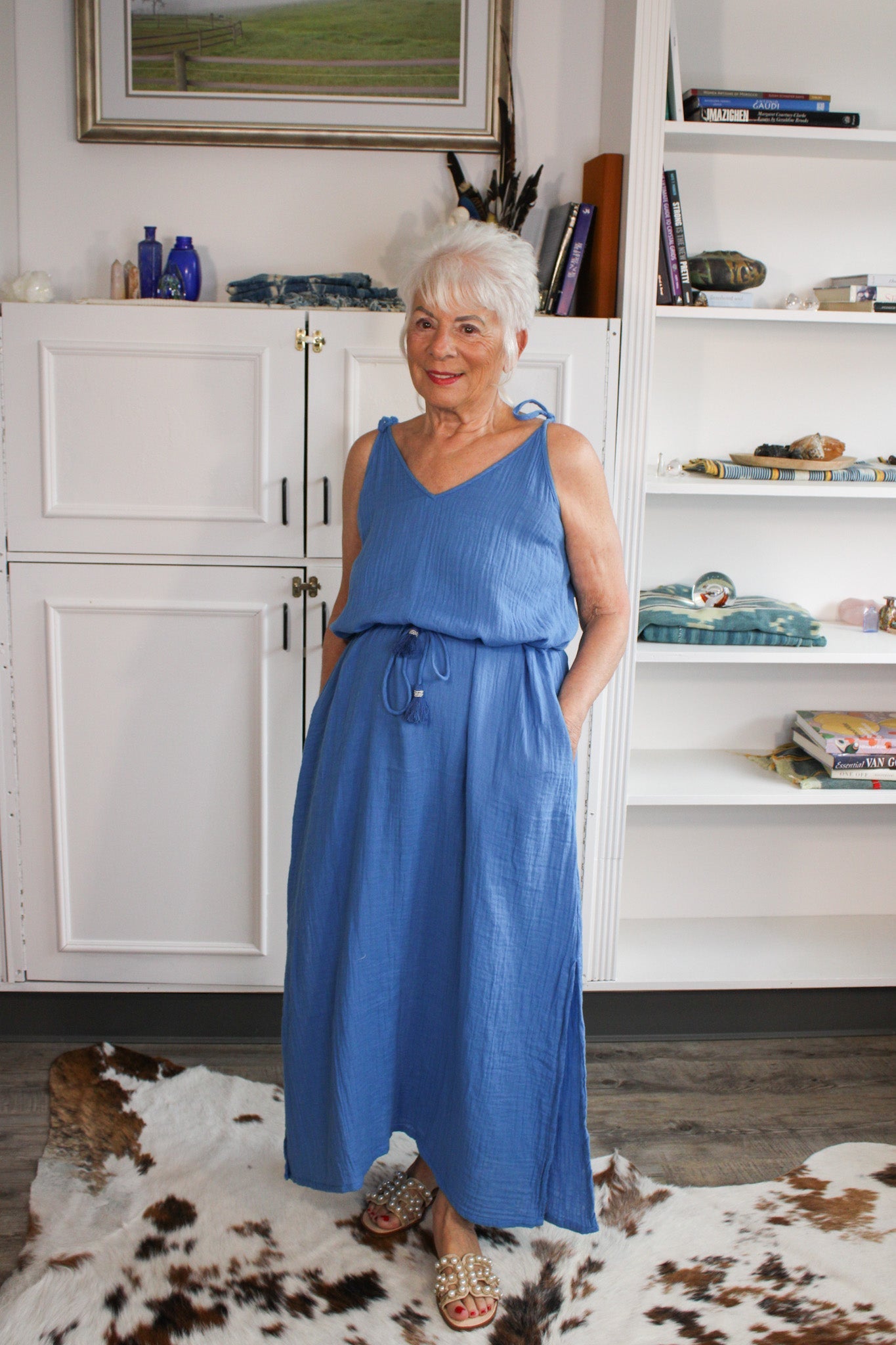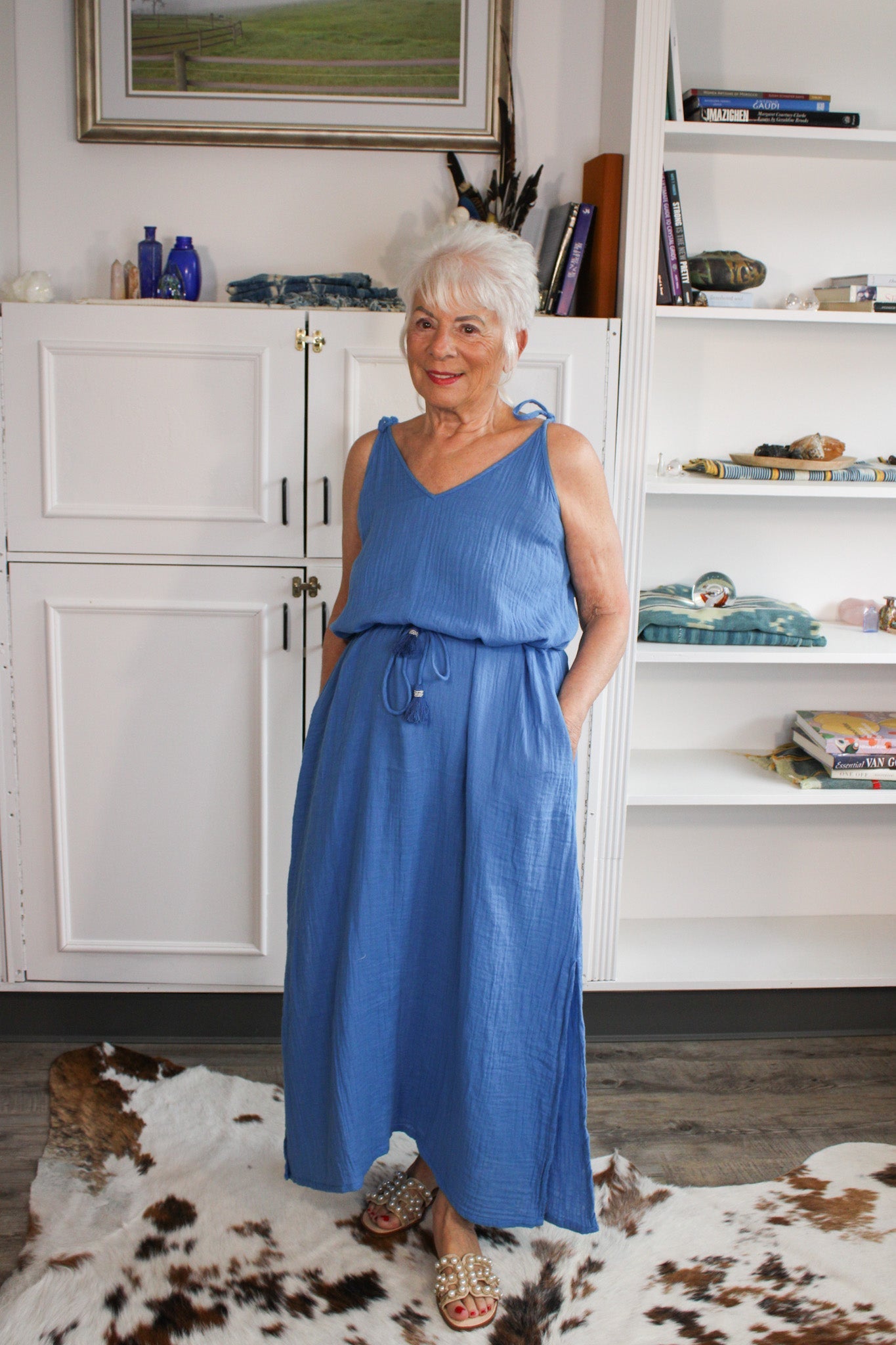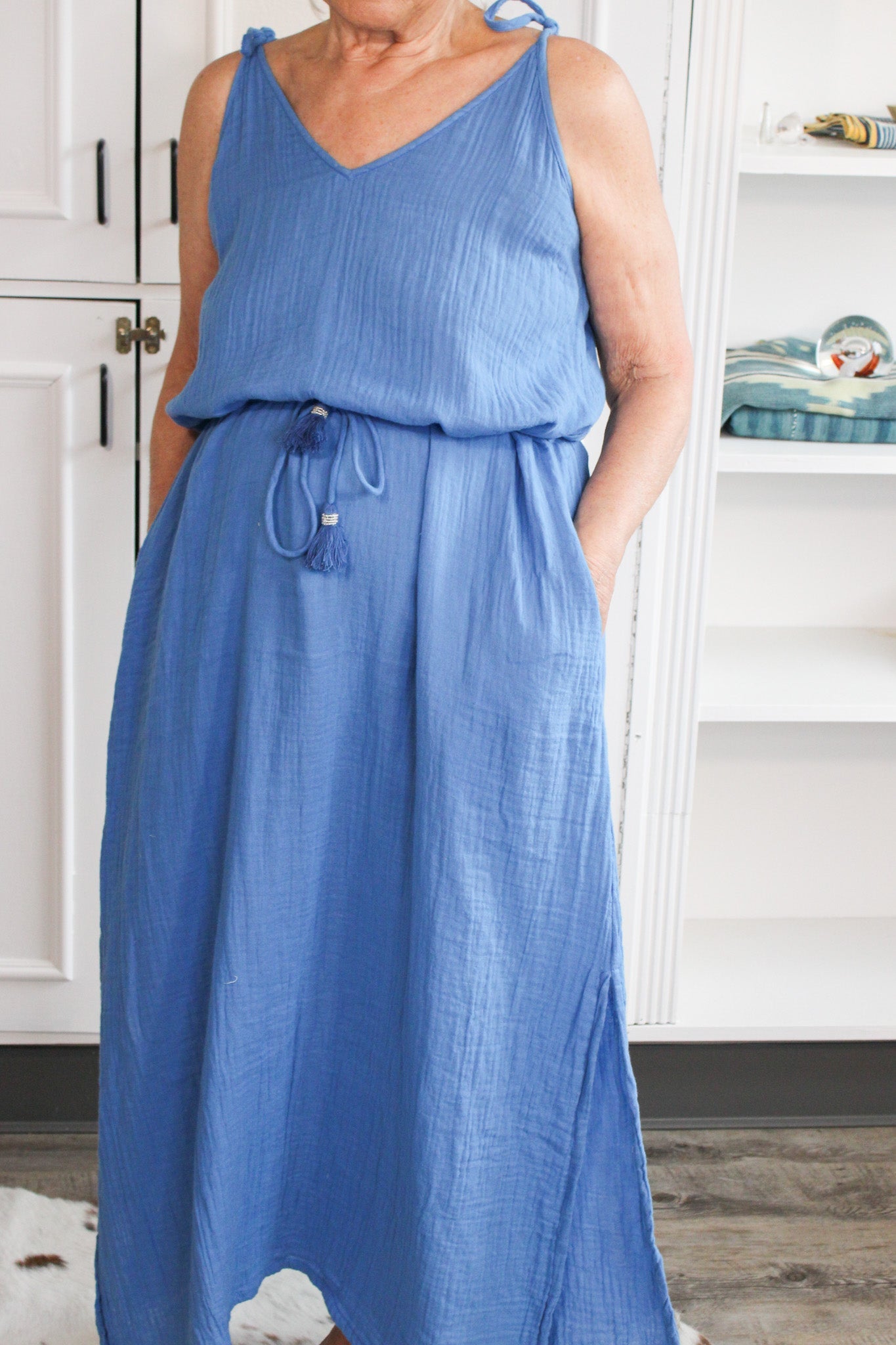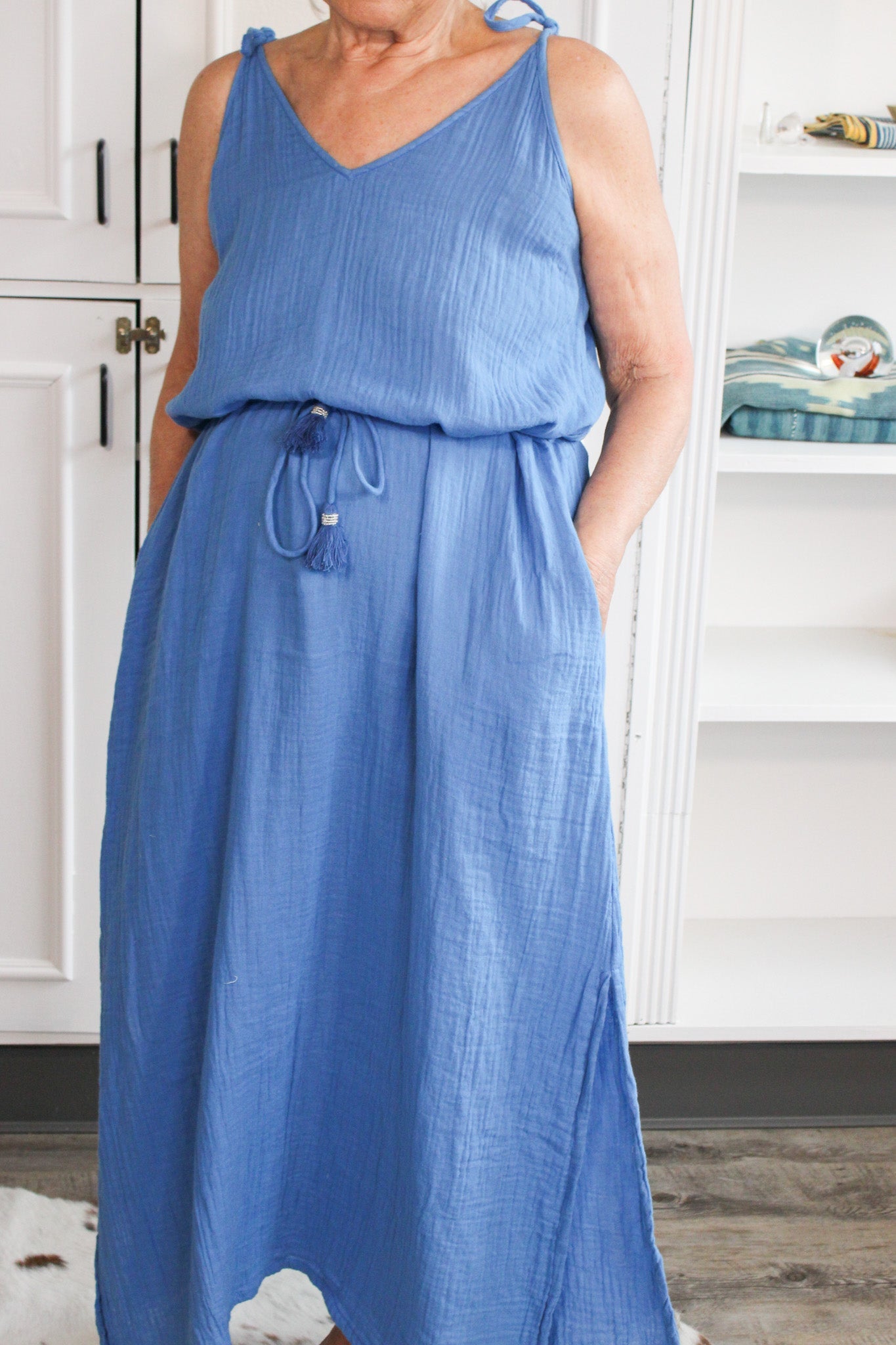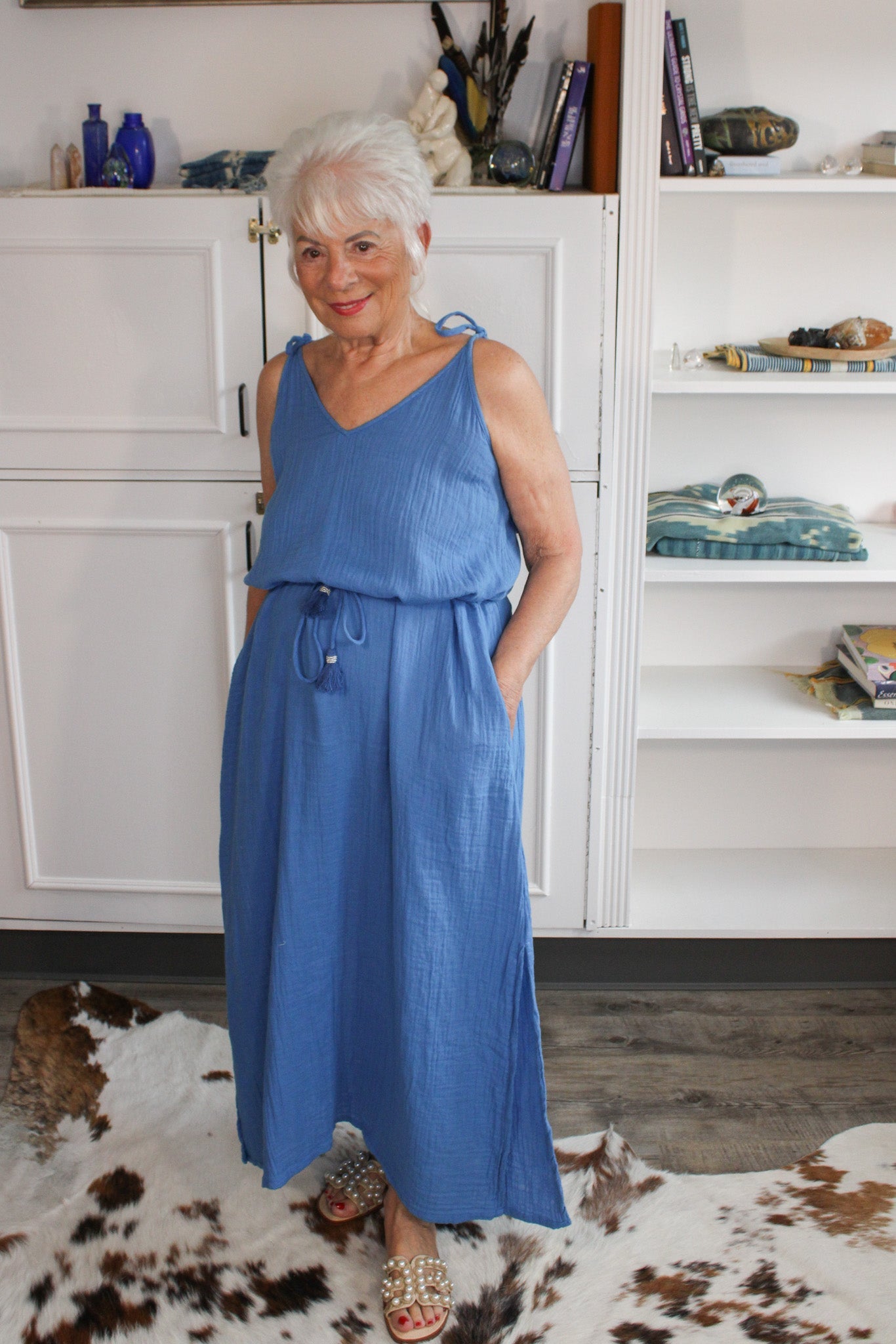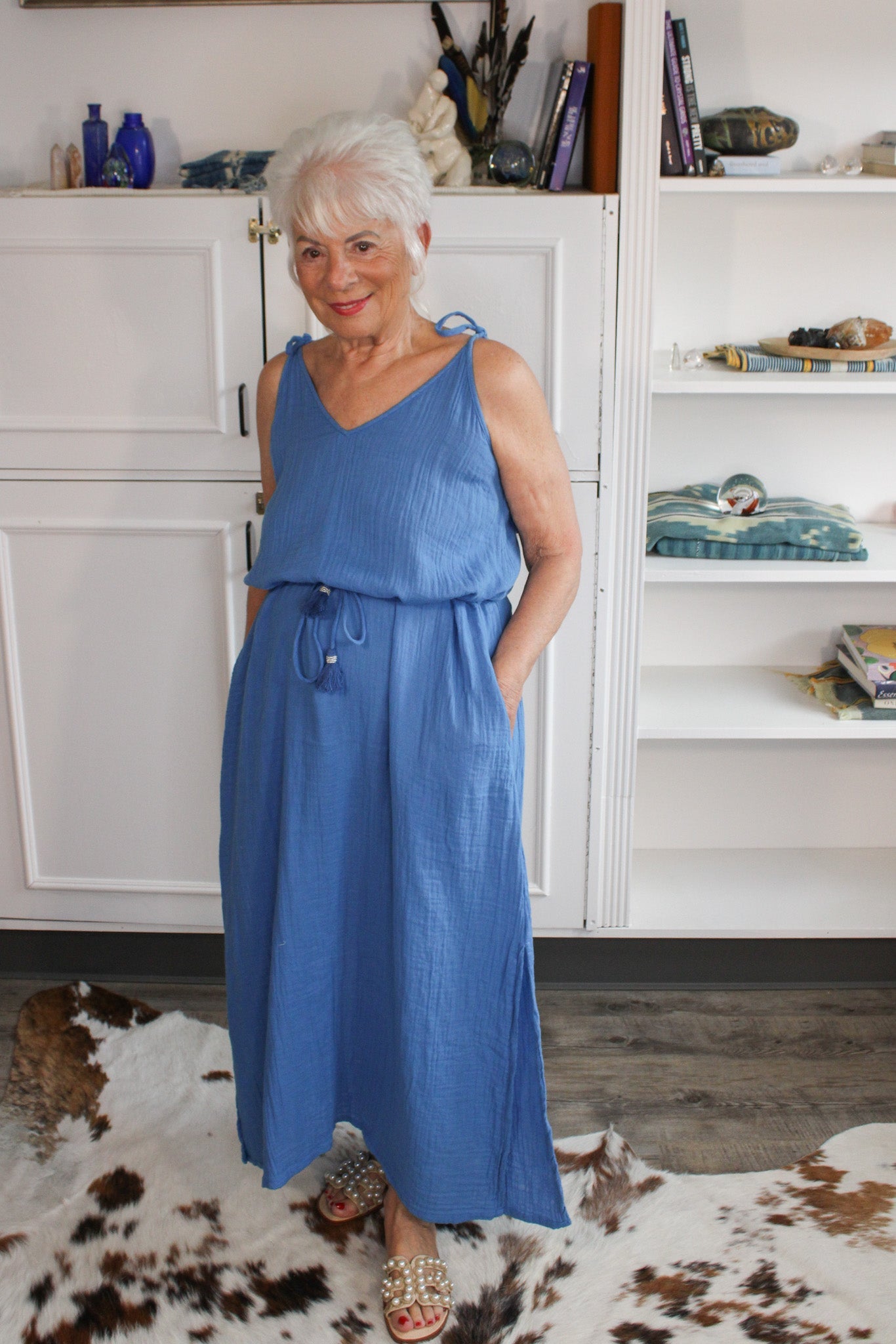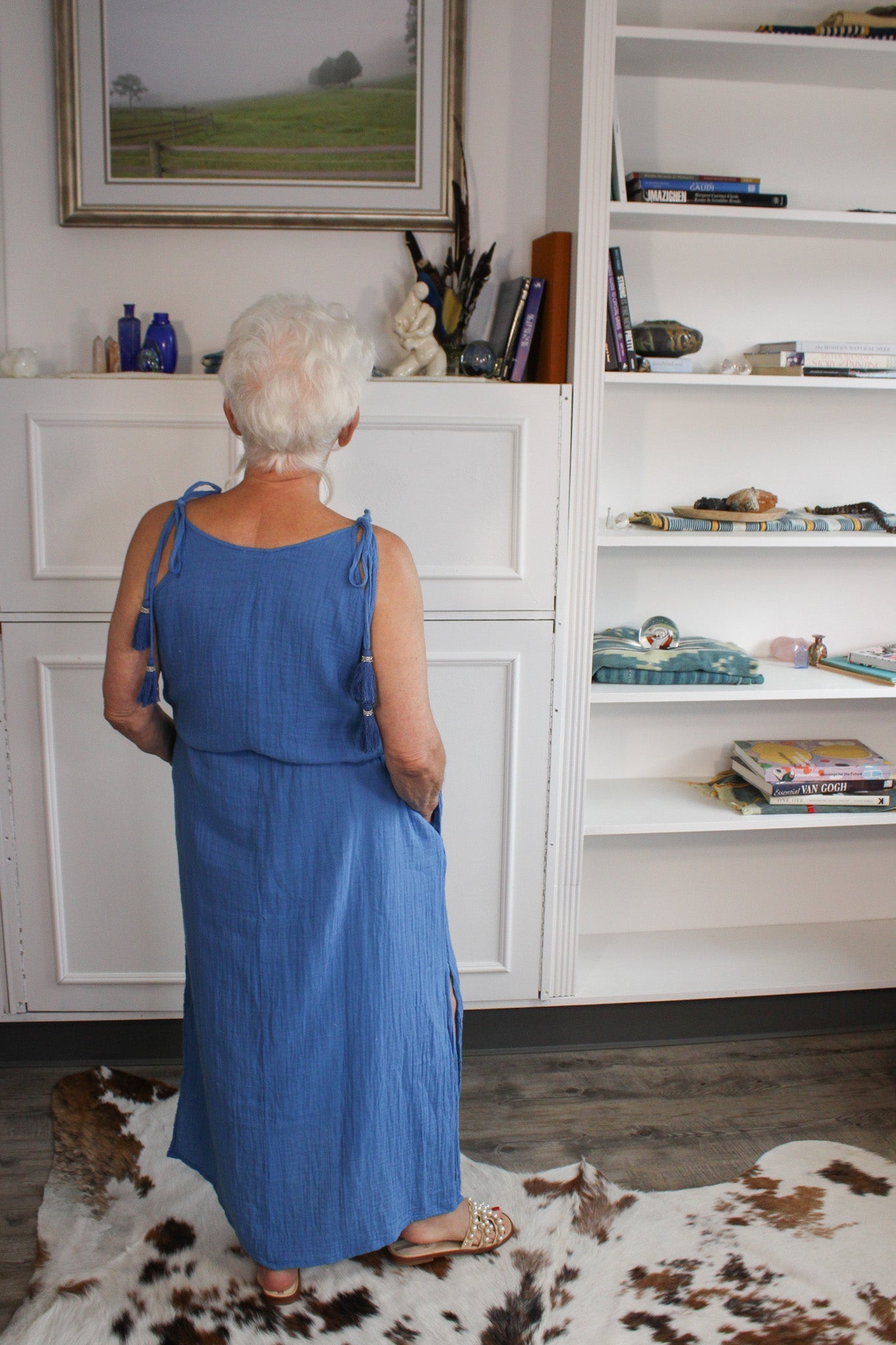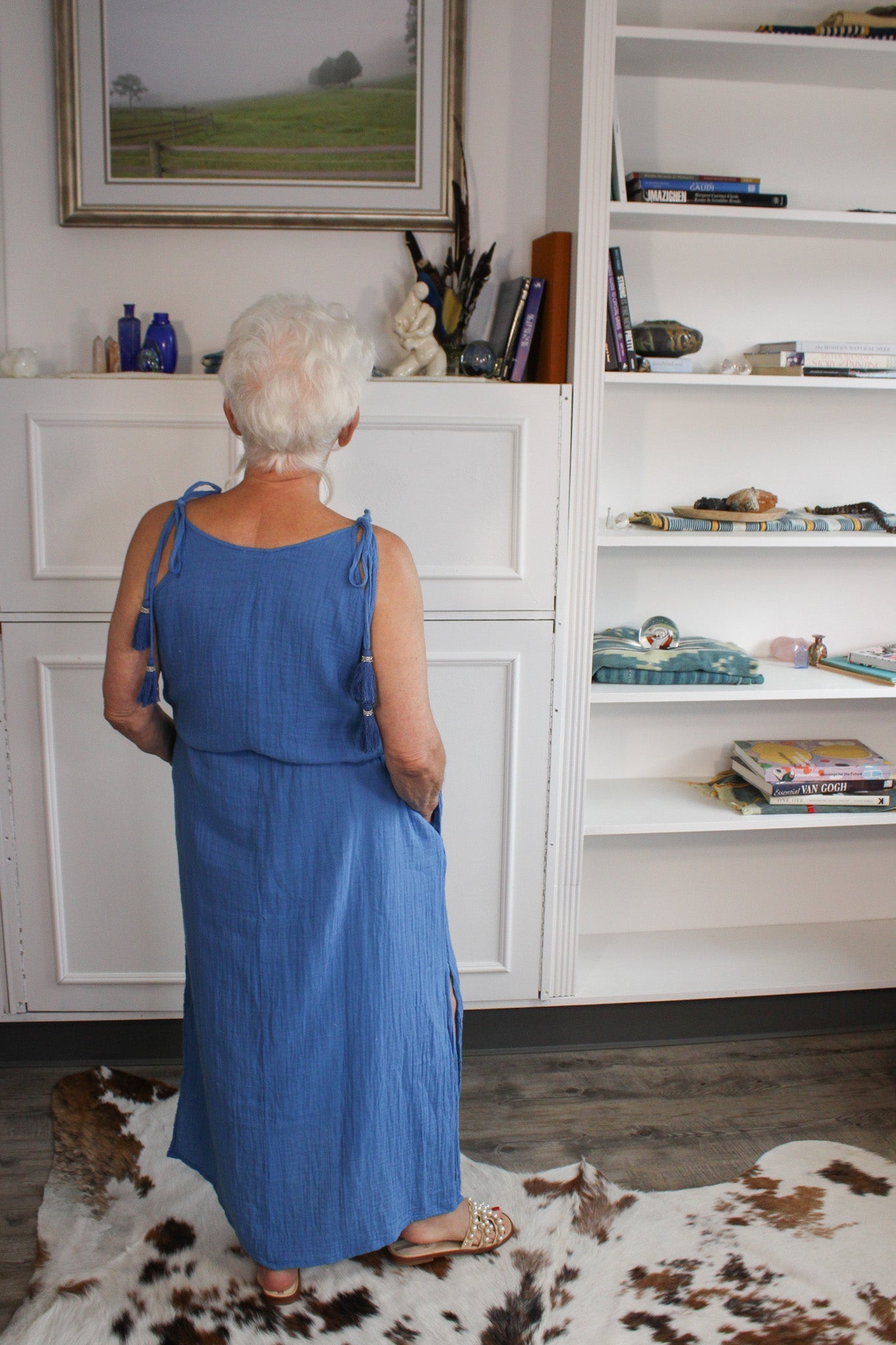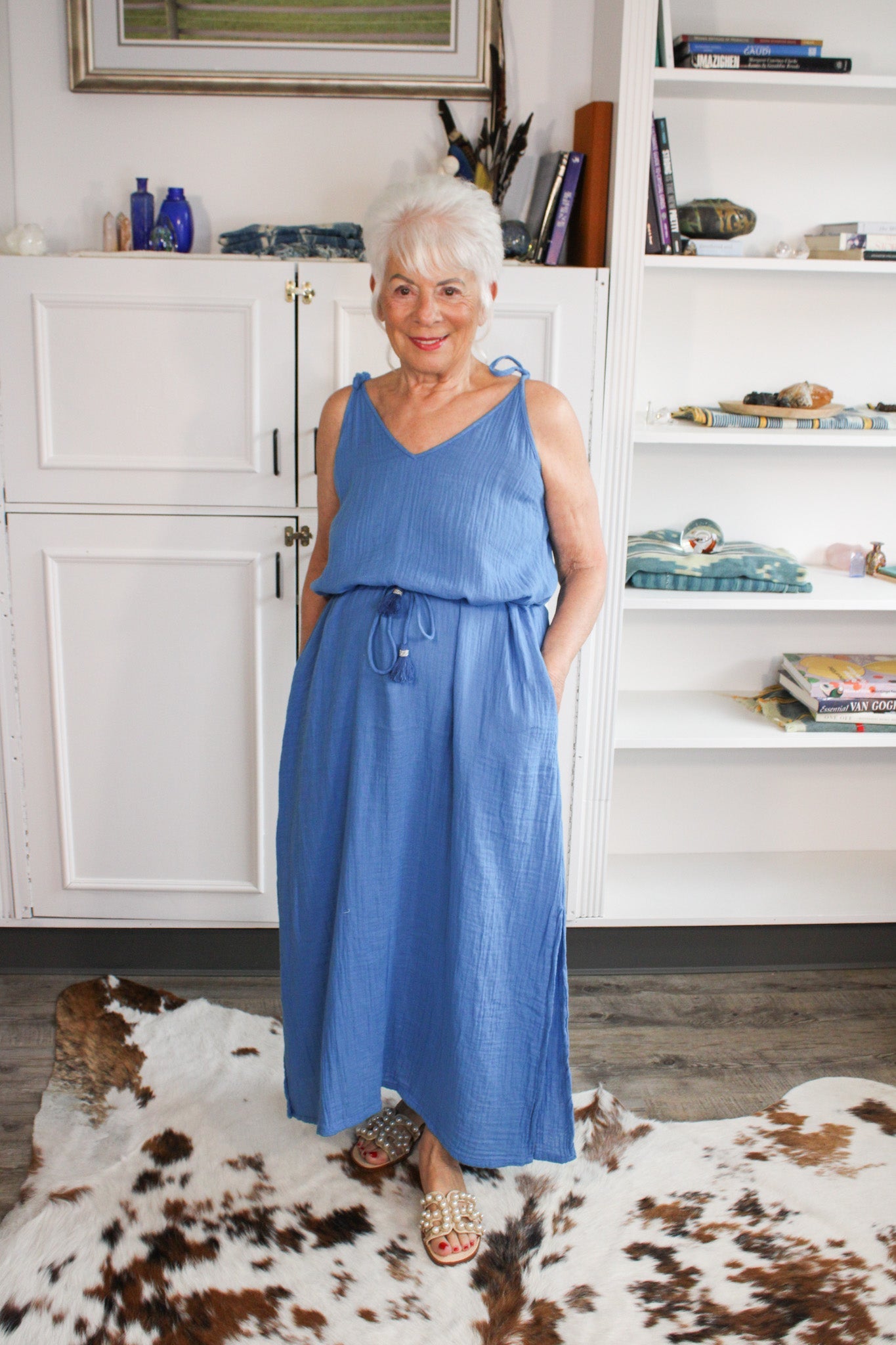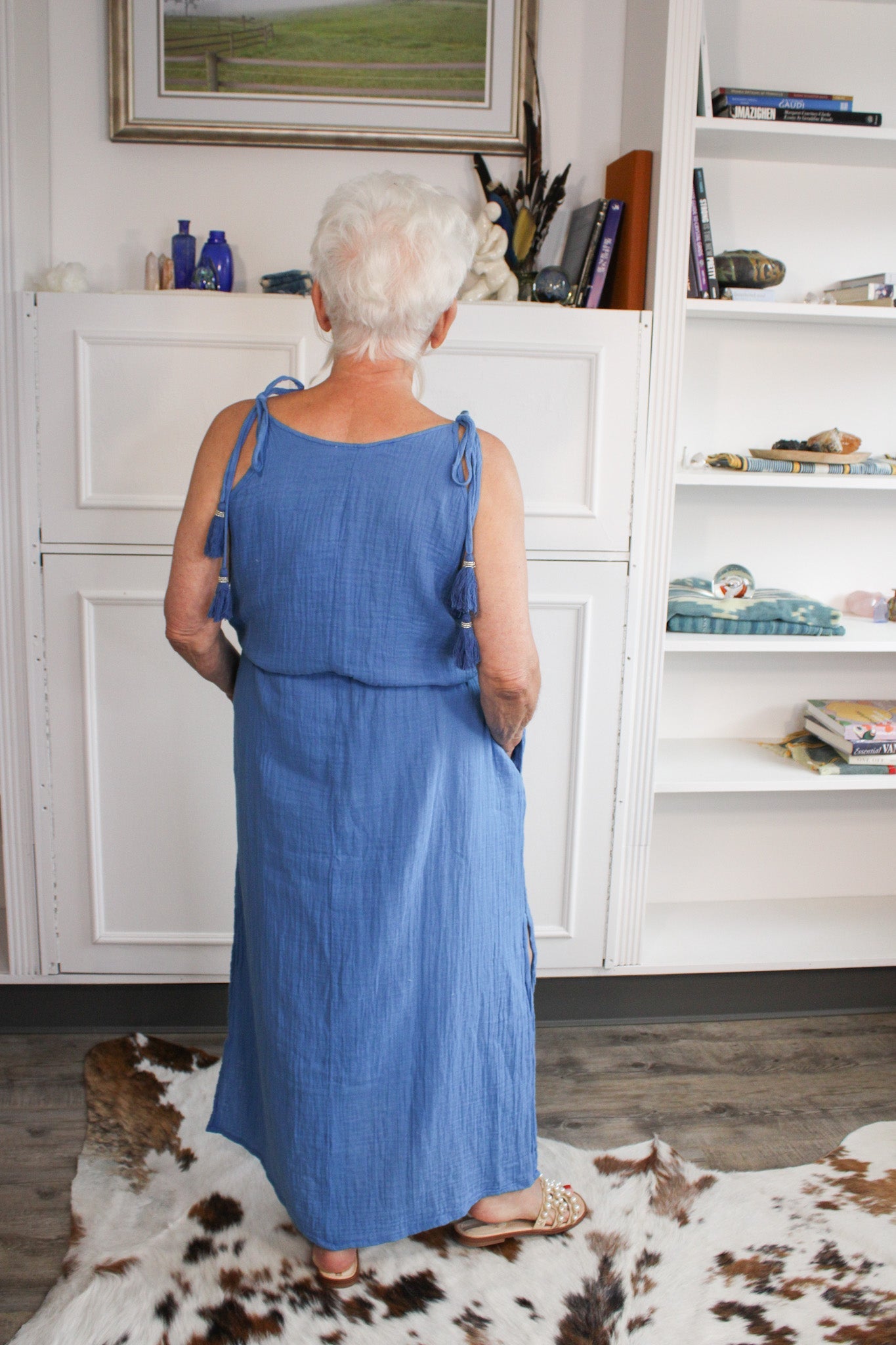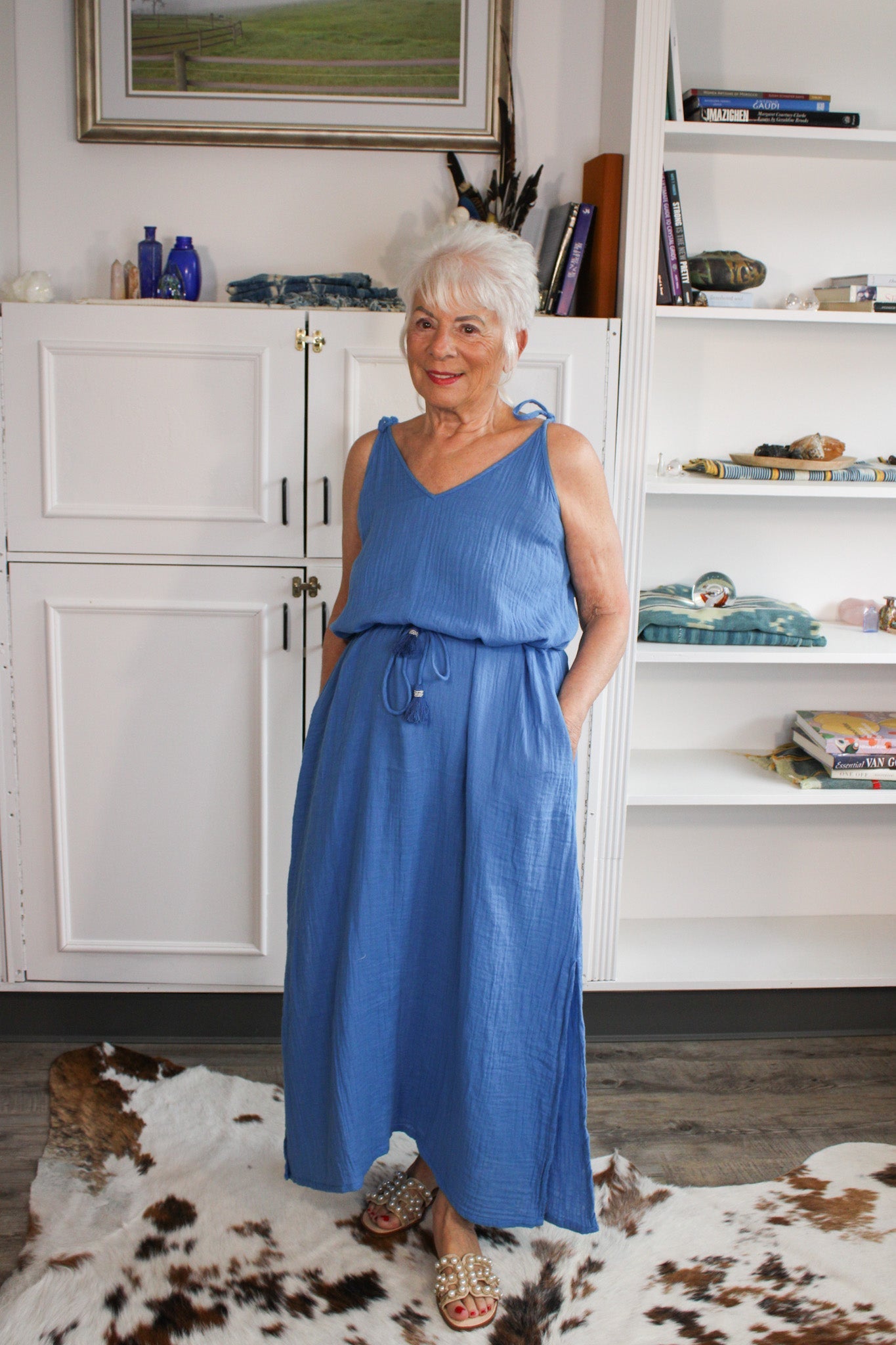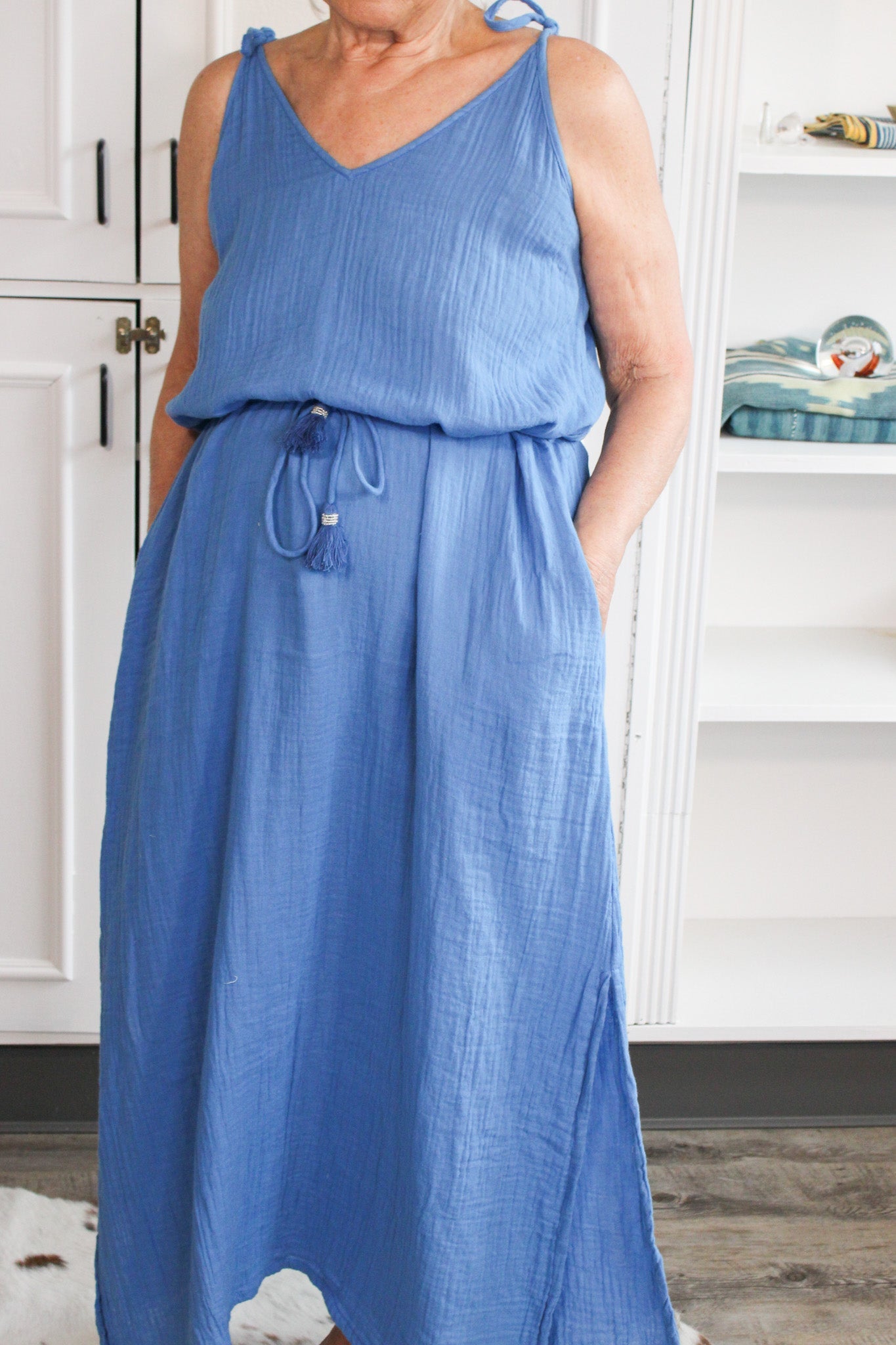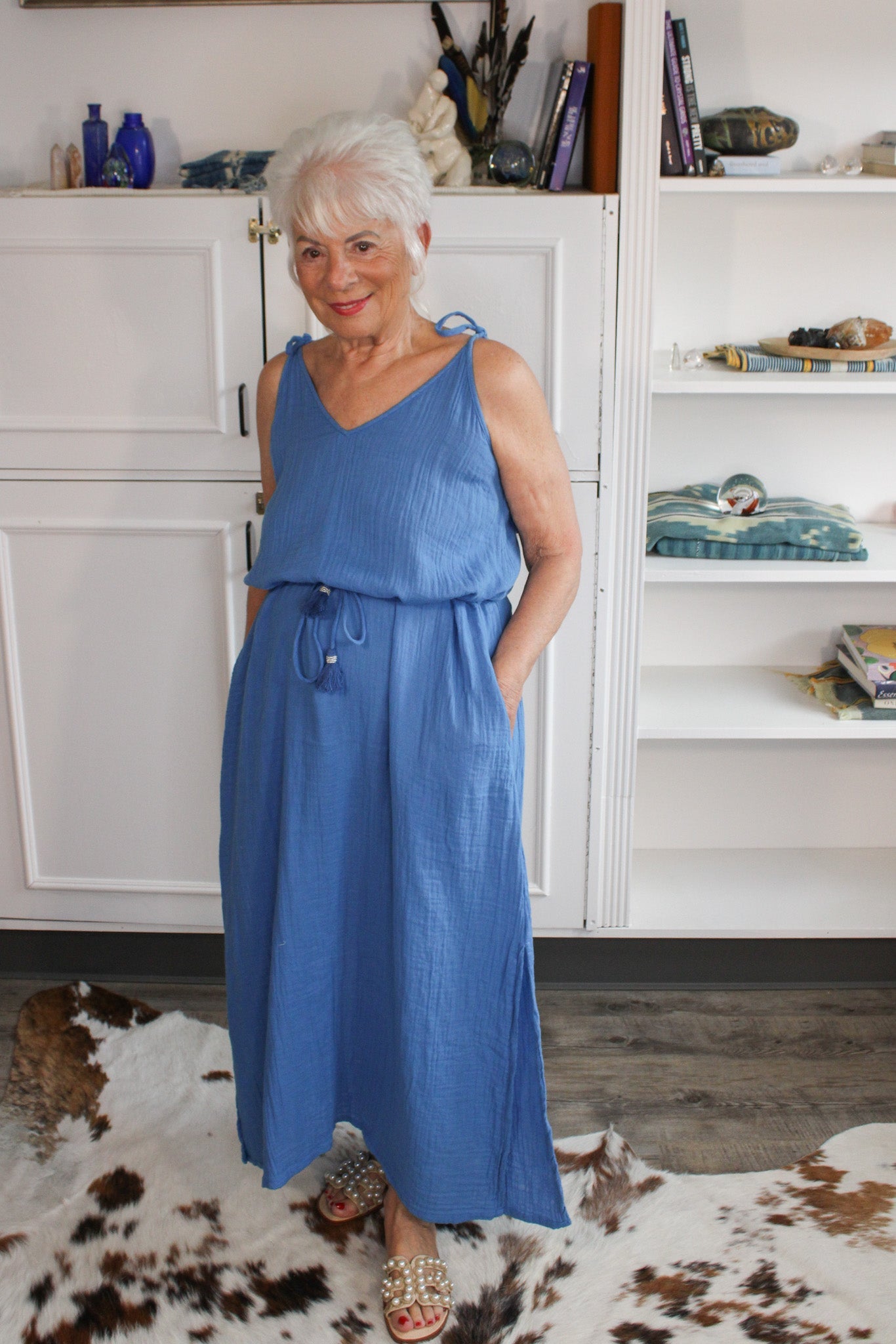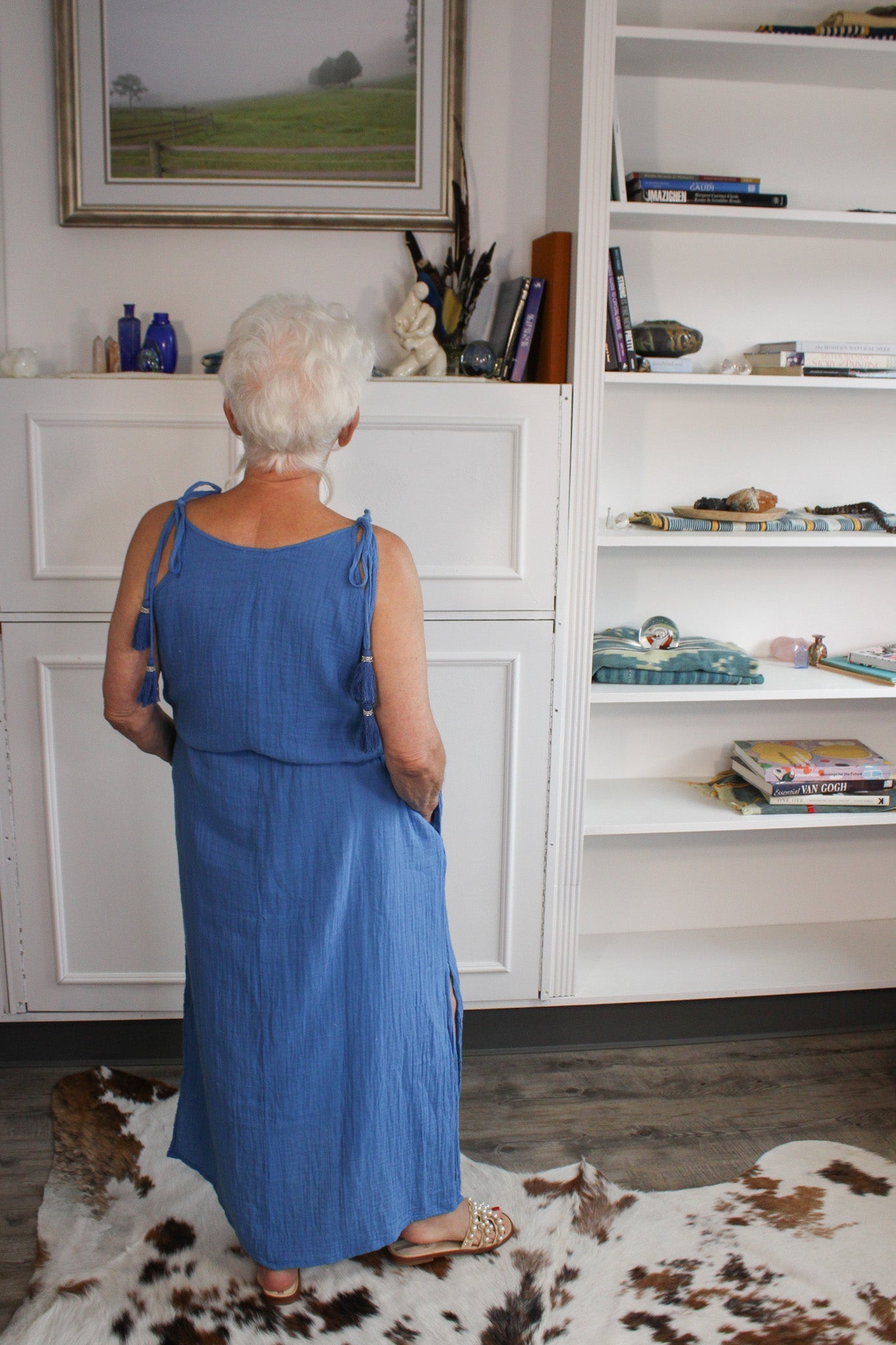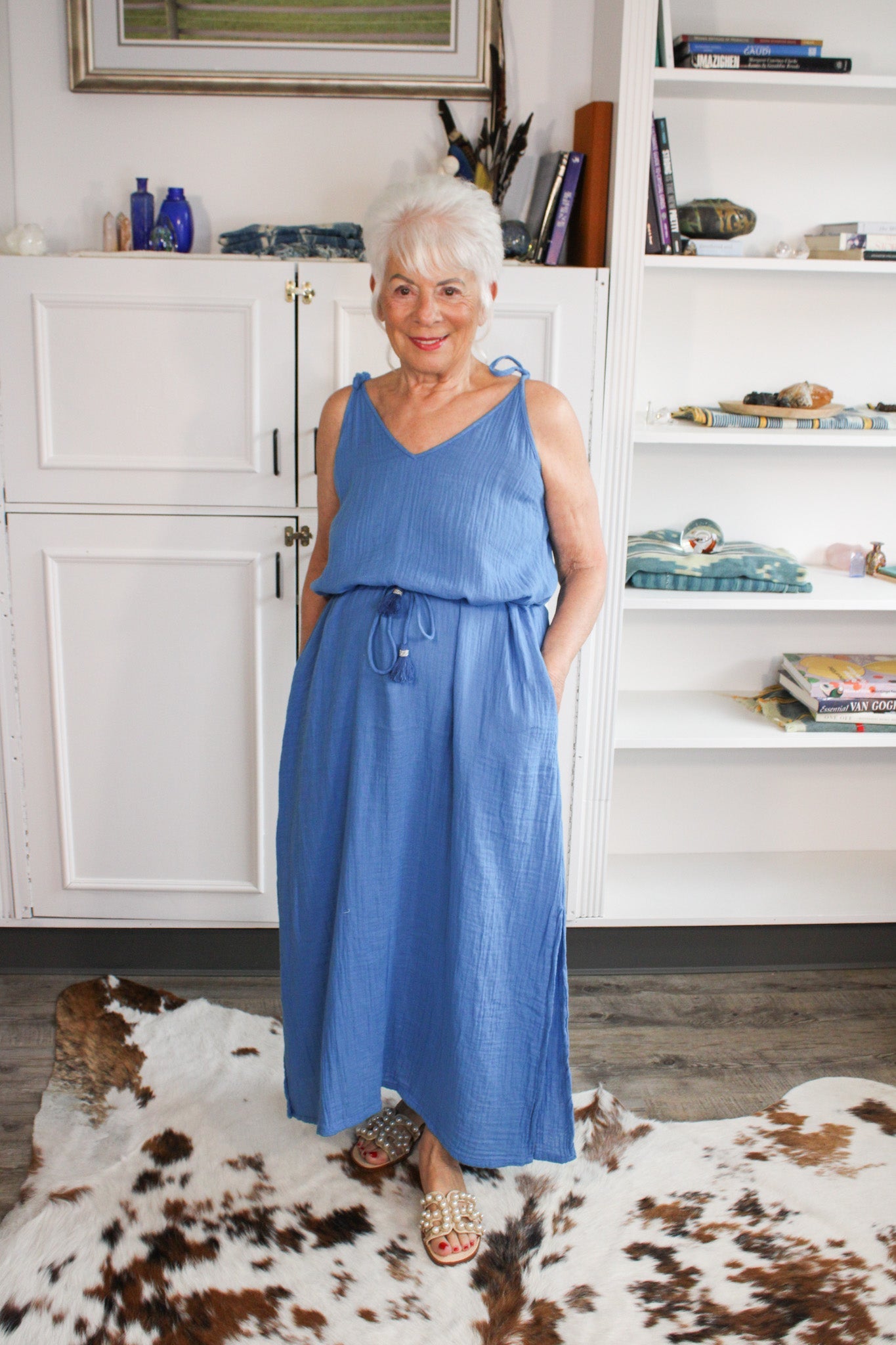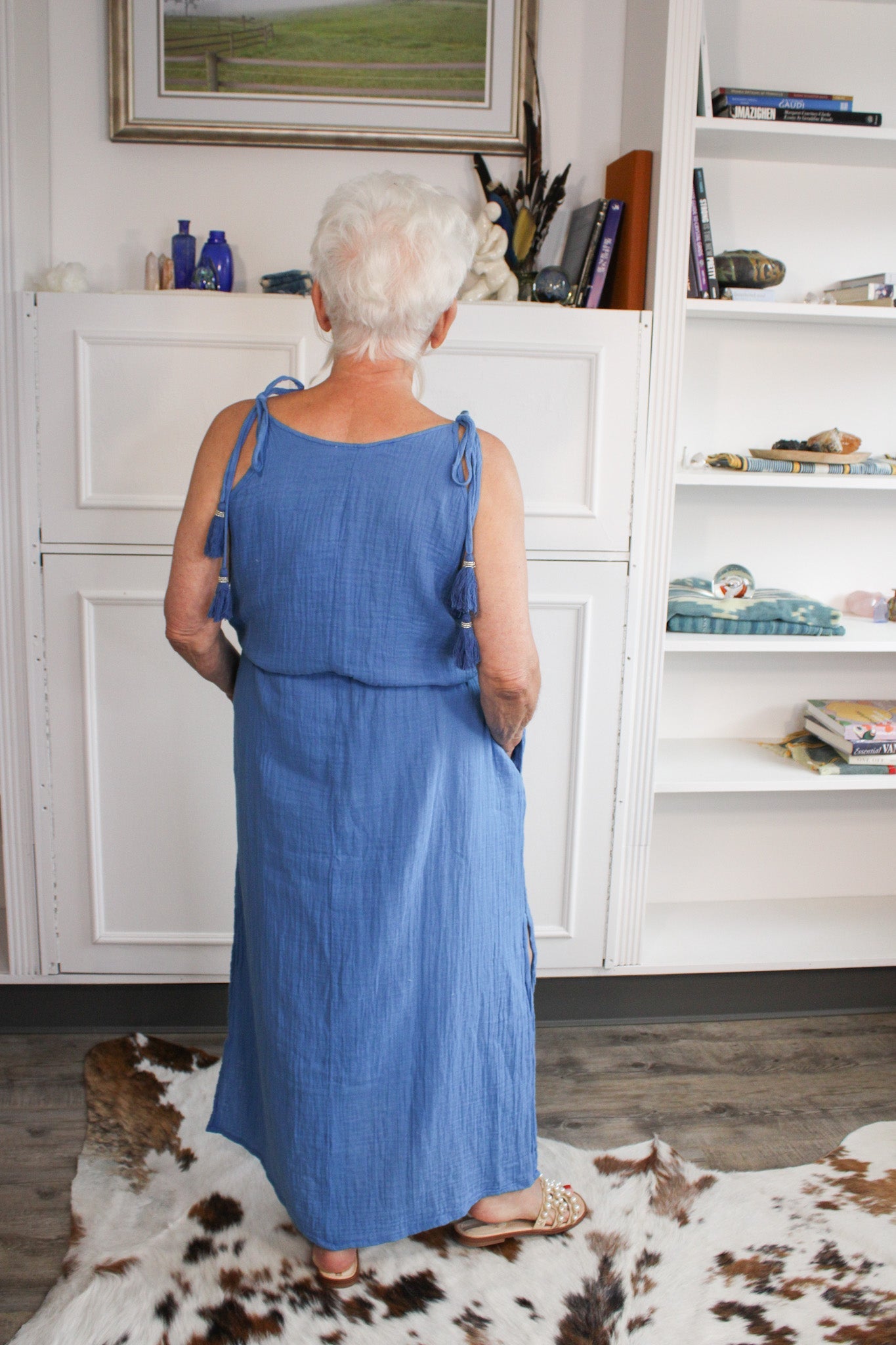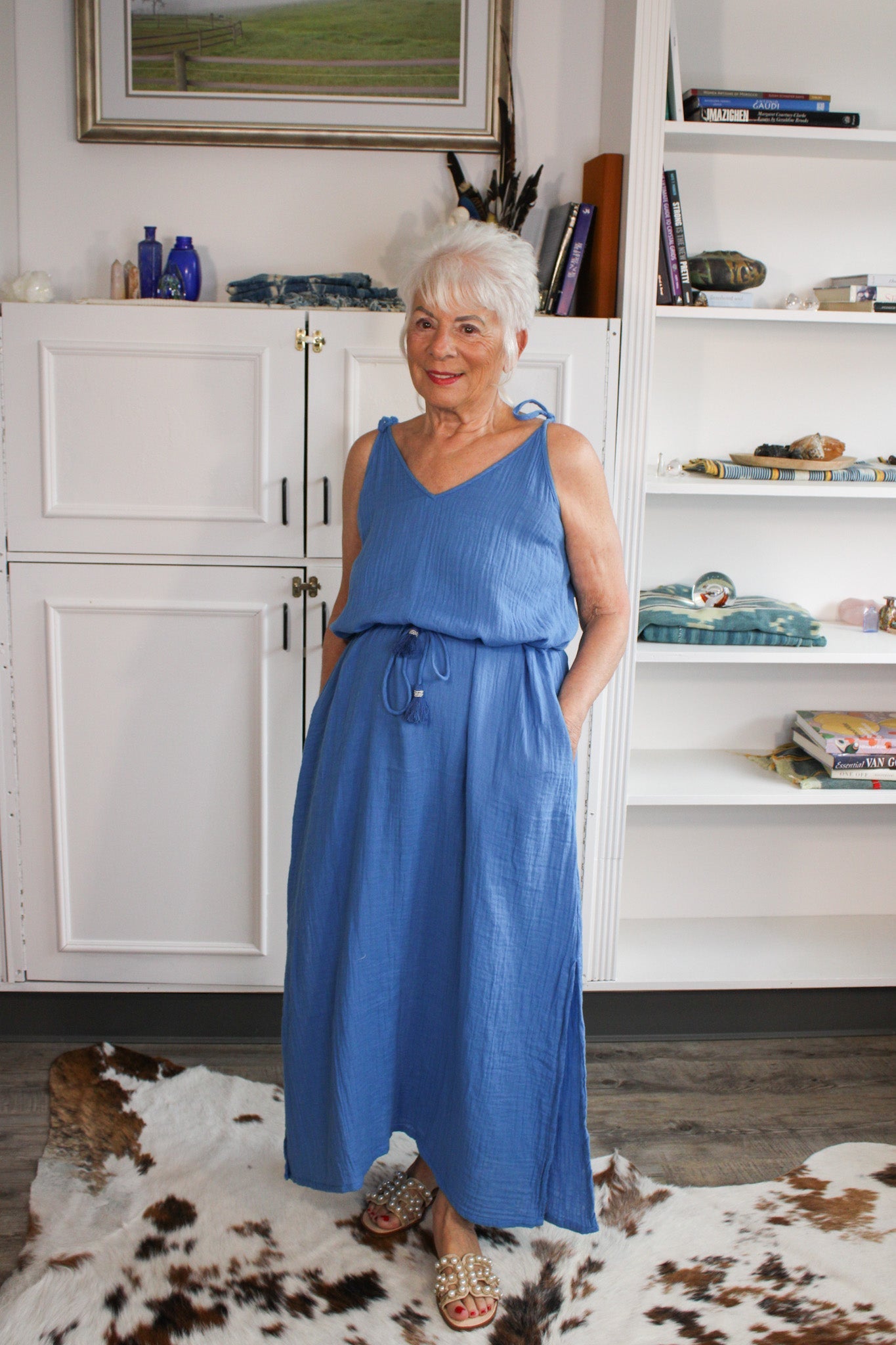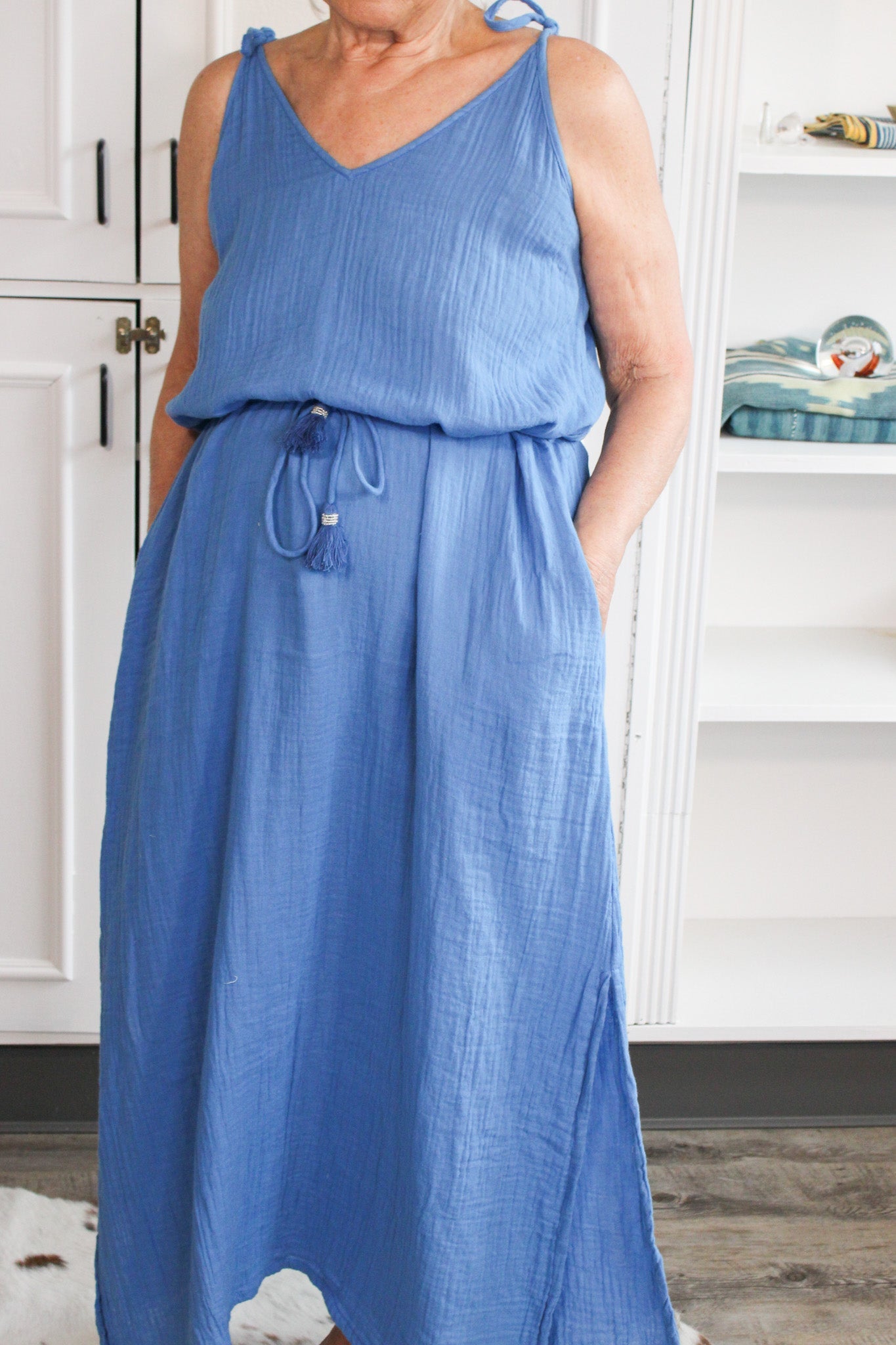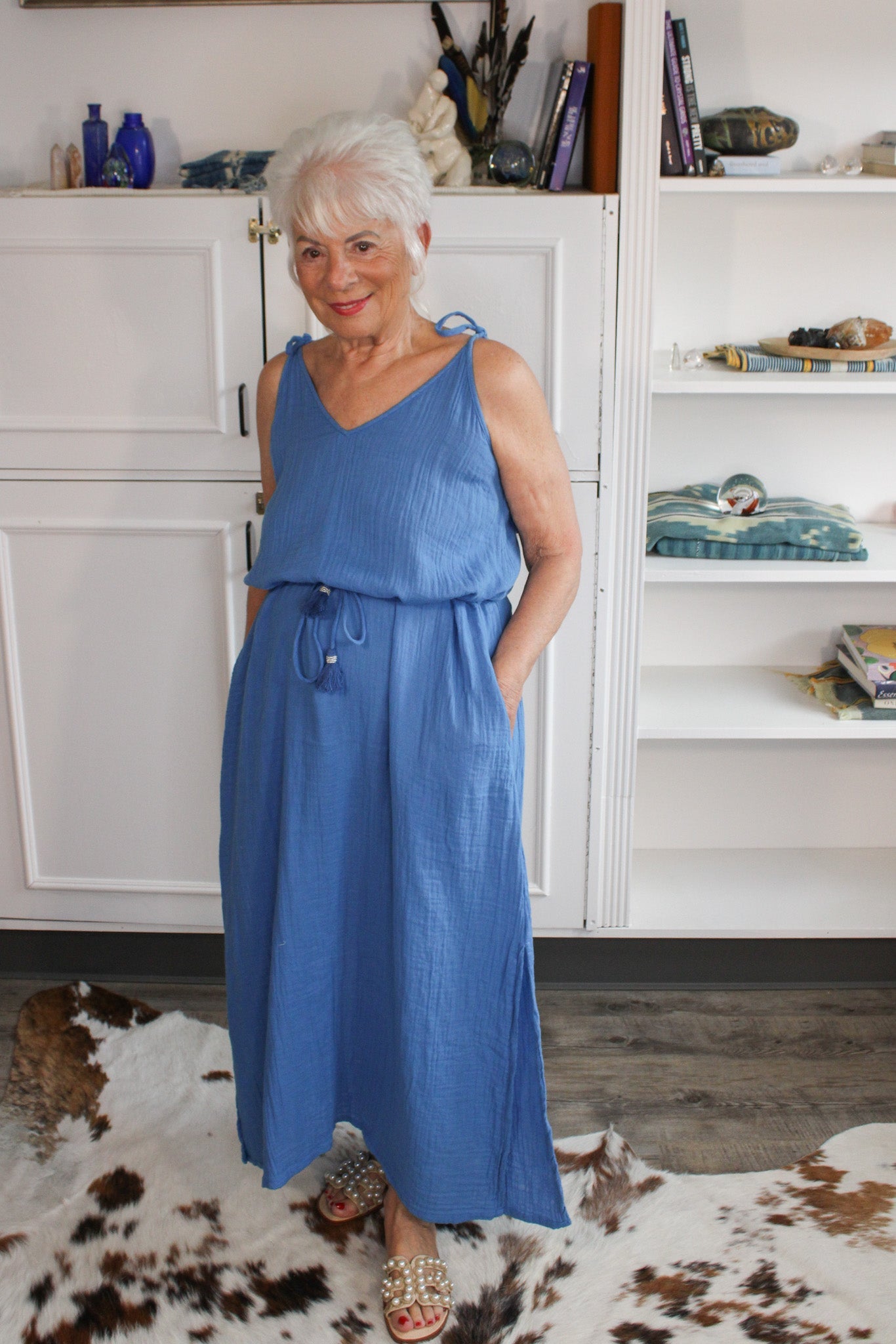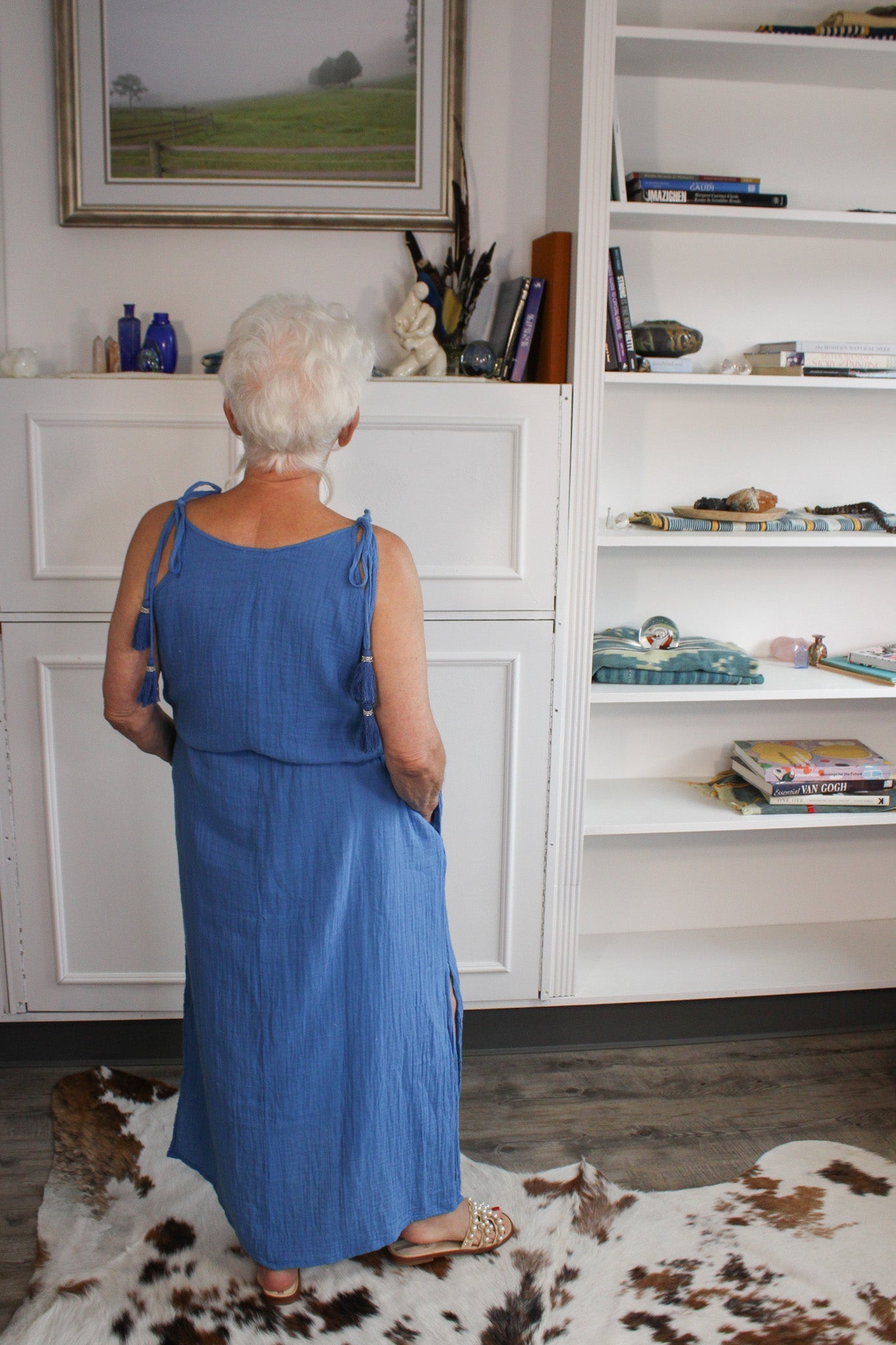 Trish Tank Dress- Pacific
The Trish Tank Dress by Subtle Luxury features a tassel tie on the shoulders with a matching, skinny belt that creates definition on this shapeless, v-neck dress. It has two side slits and small pockets at the waist. Easy to dress up or down for all of your summer festivities!
Materials: 100% cotton
Model Details: Eve is 5'3" and wearing the size small.