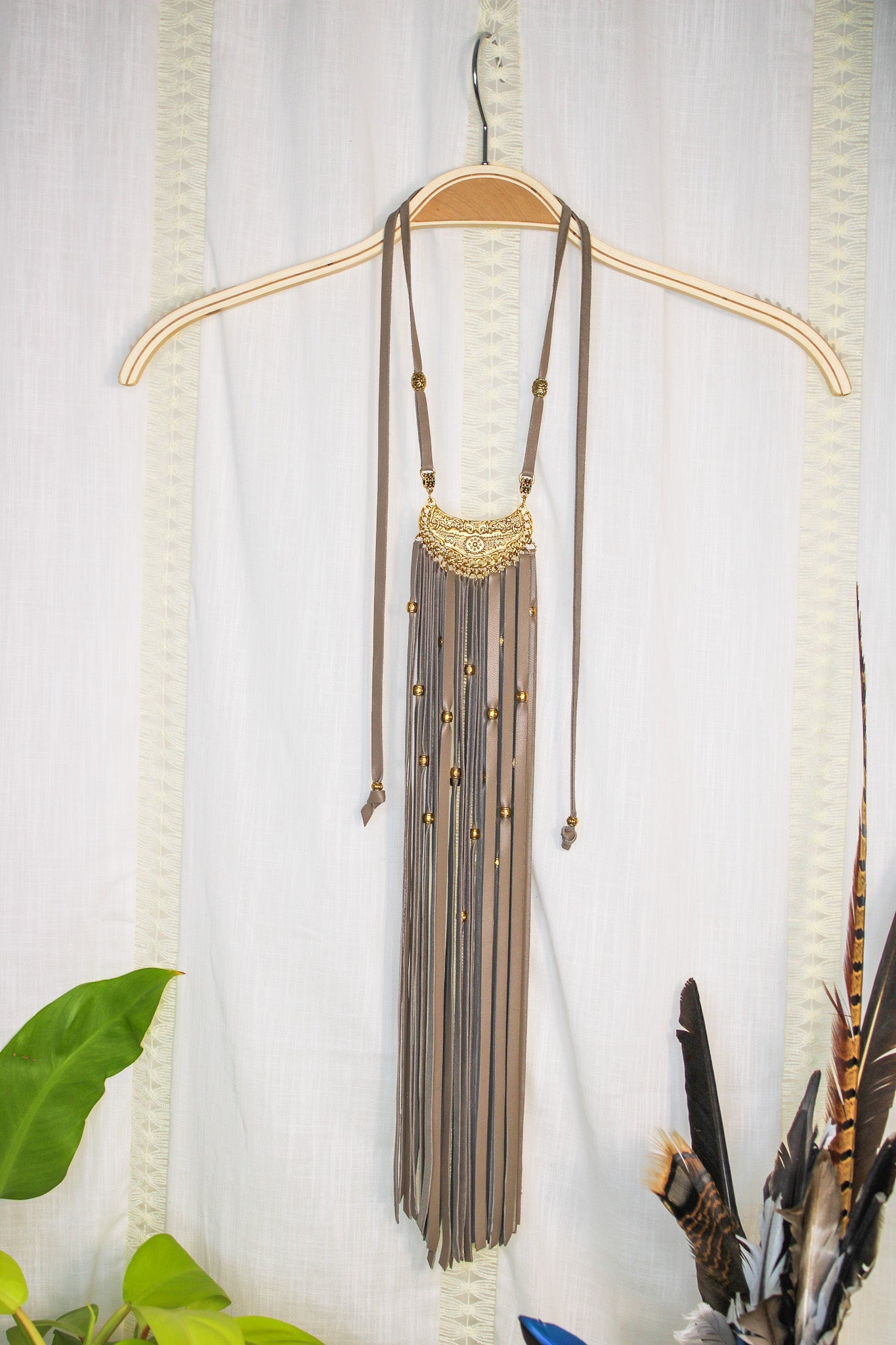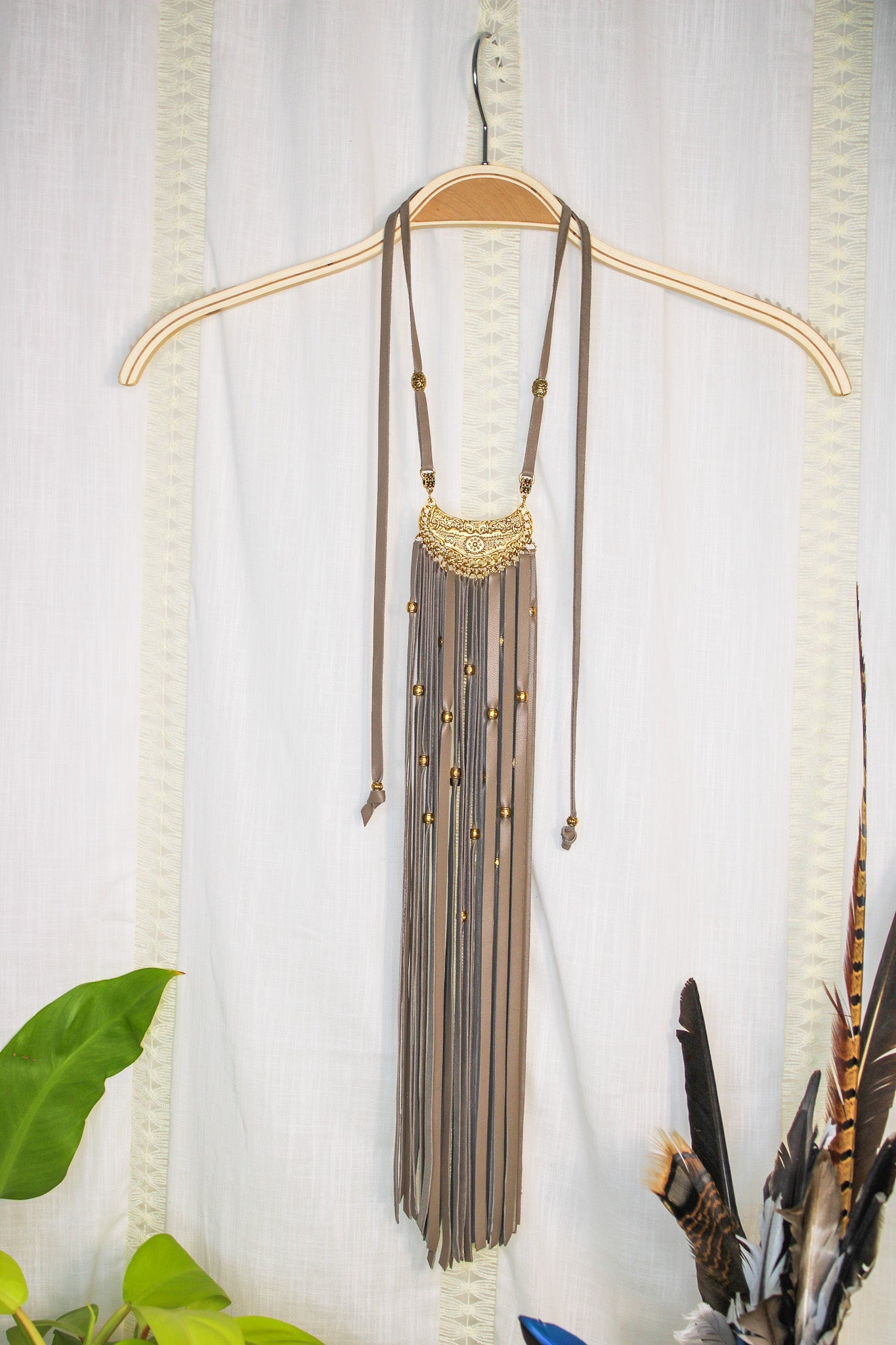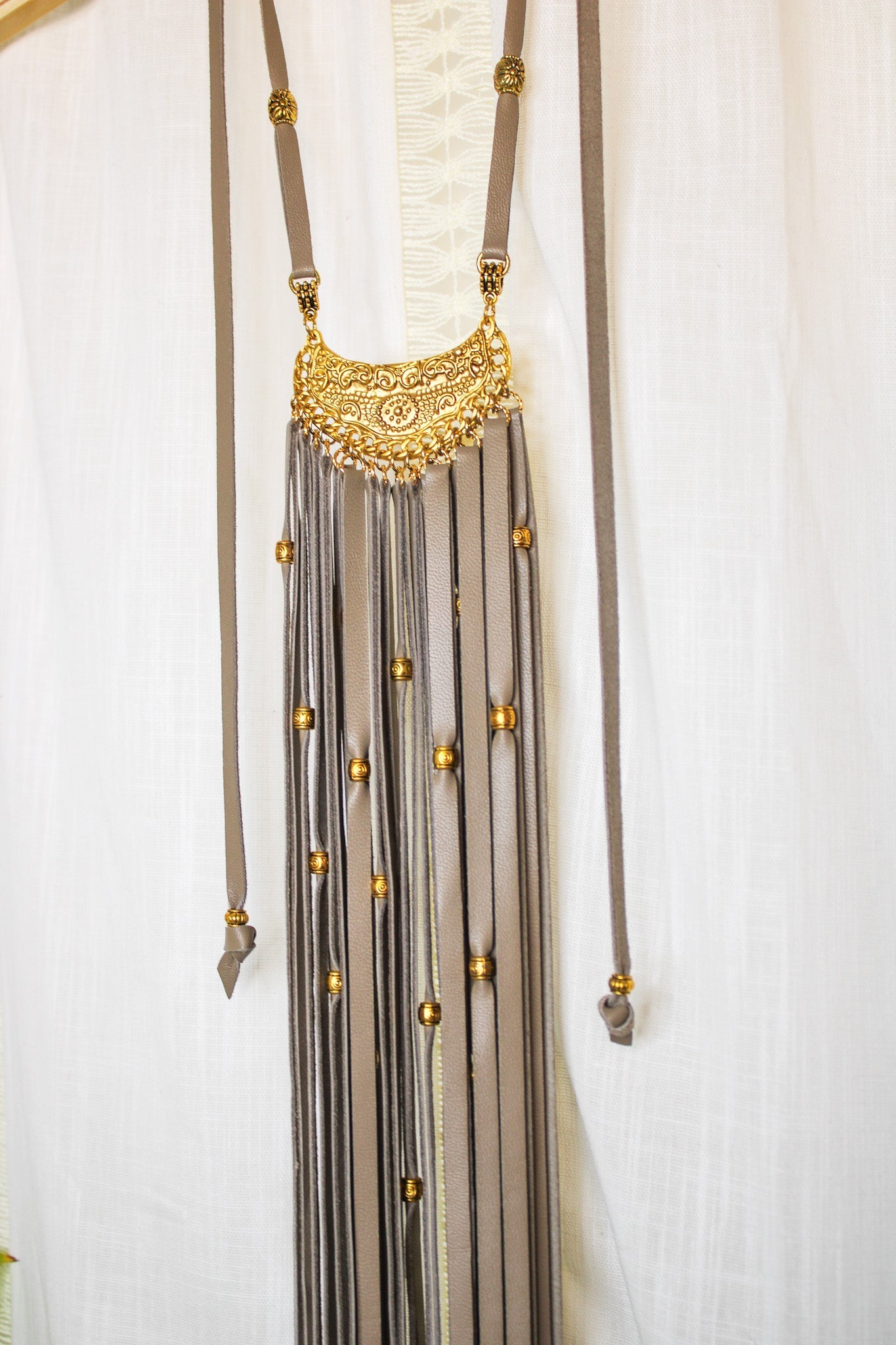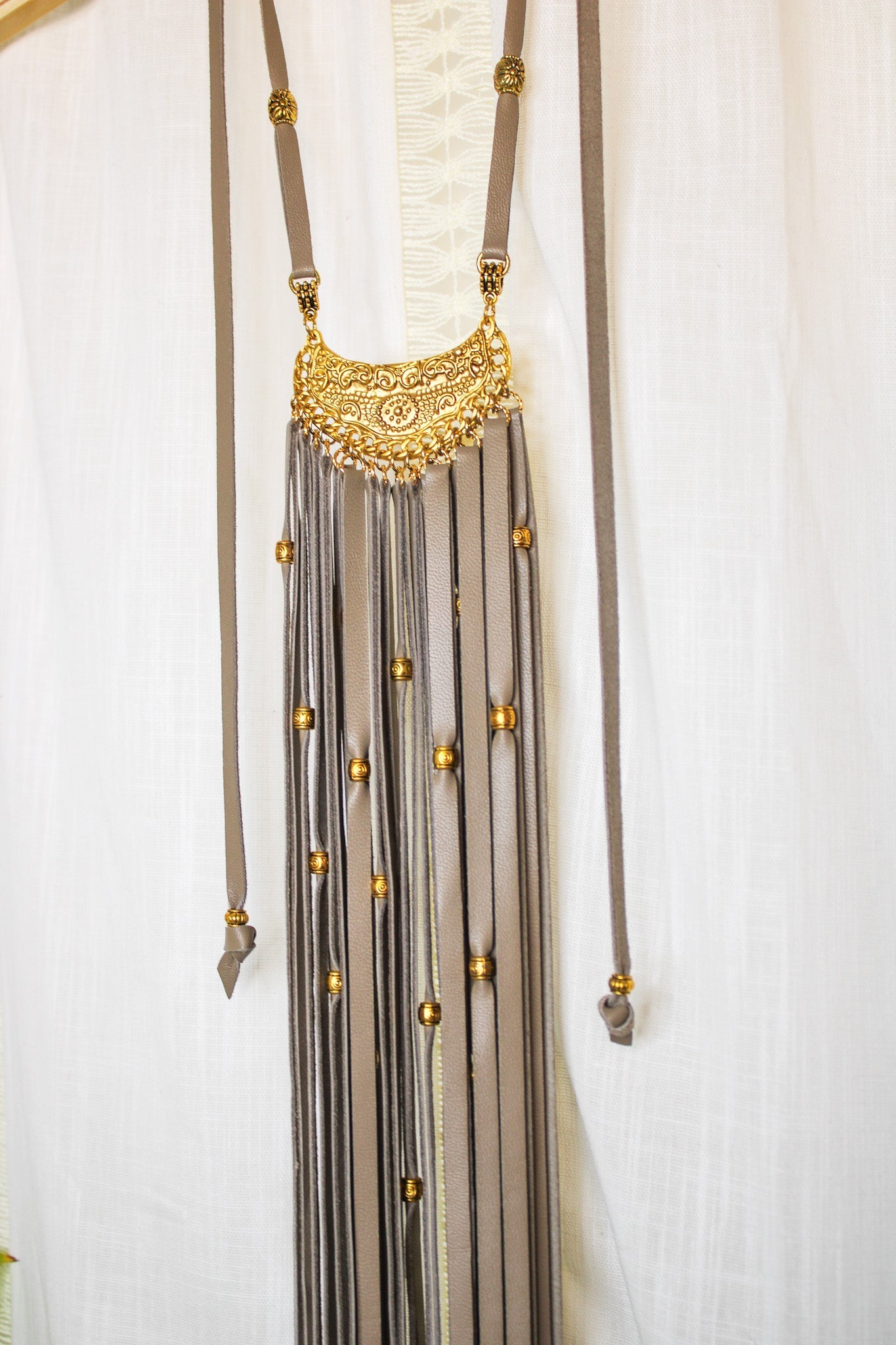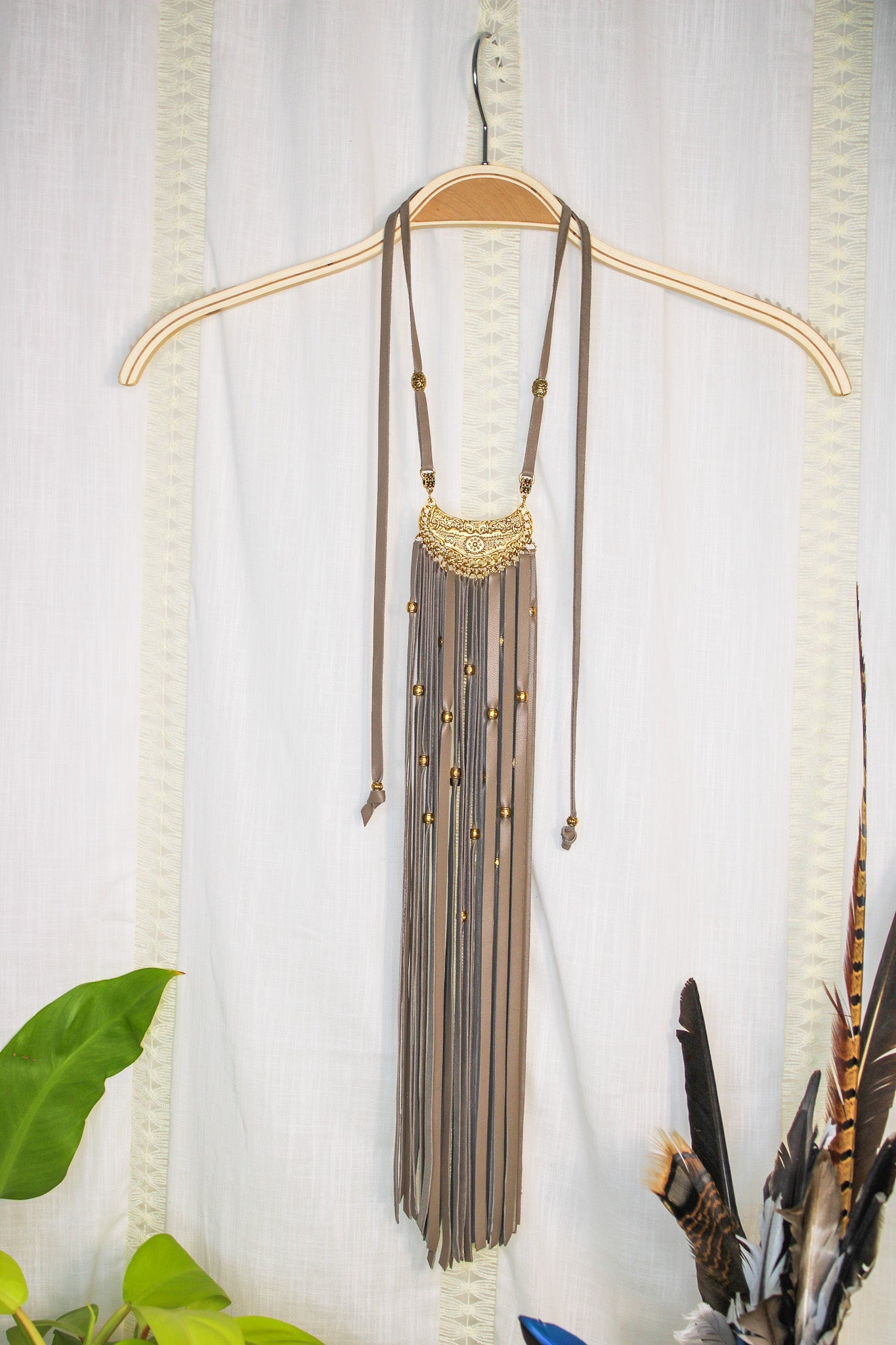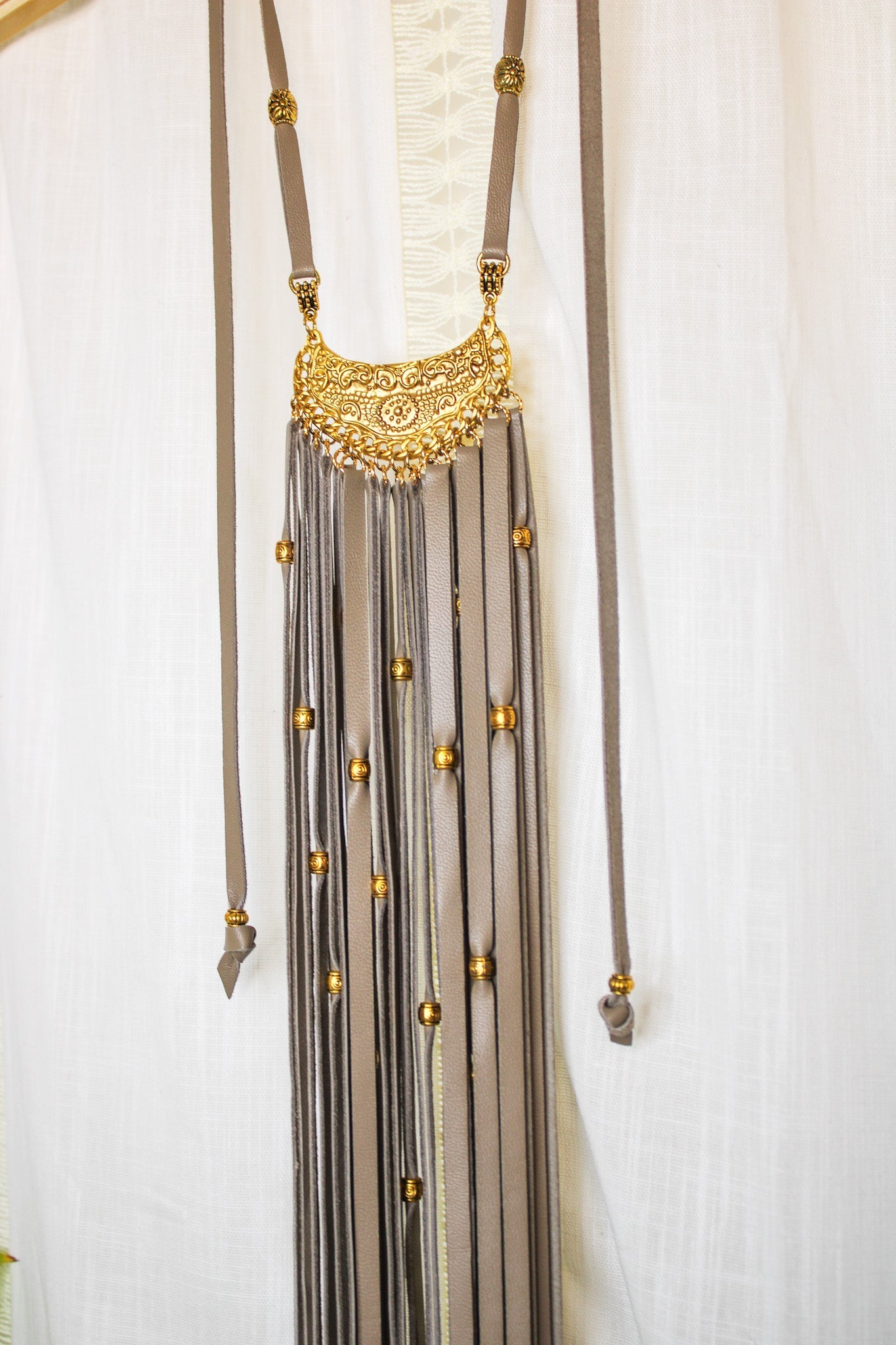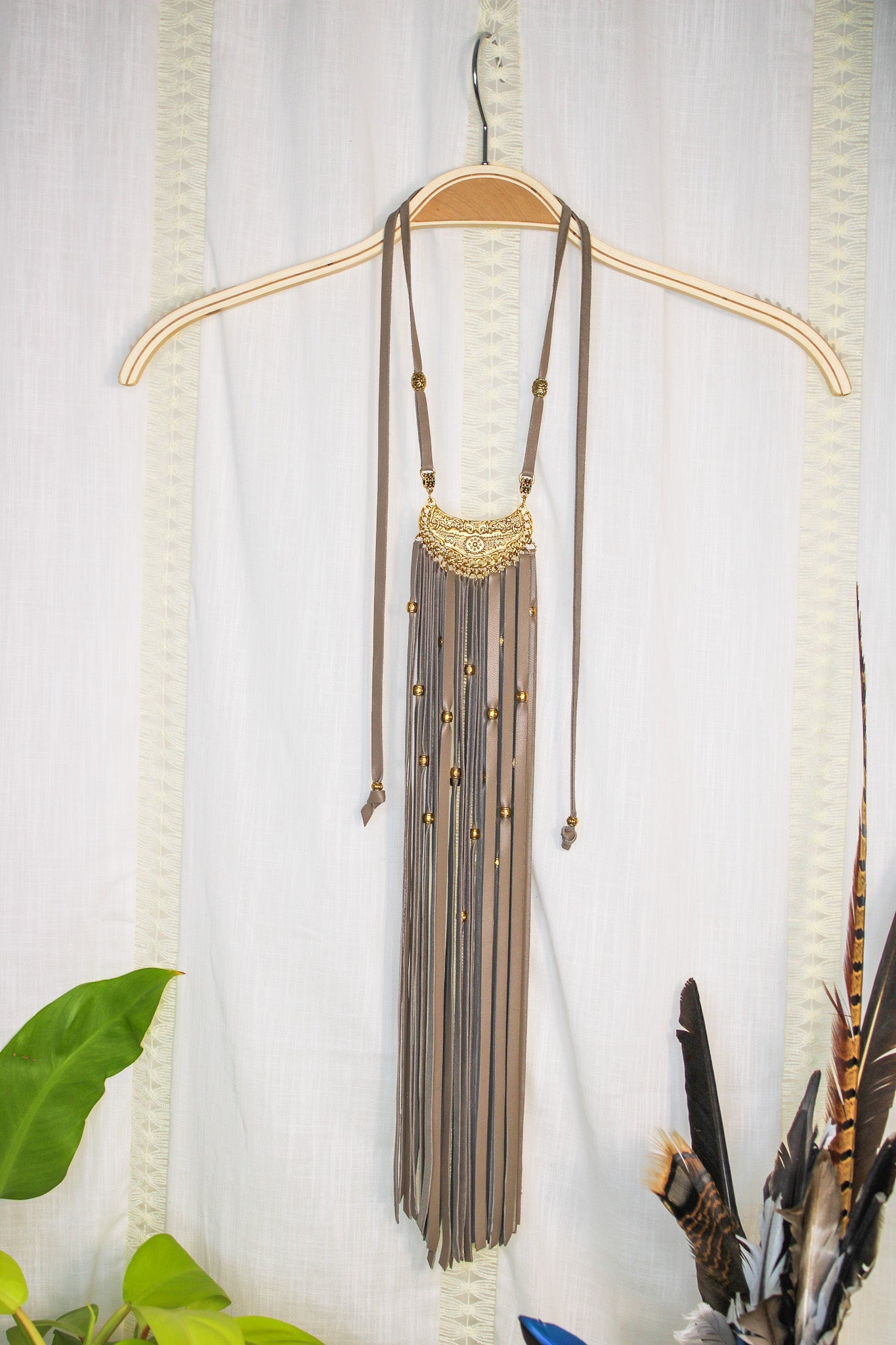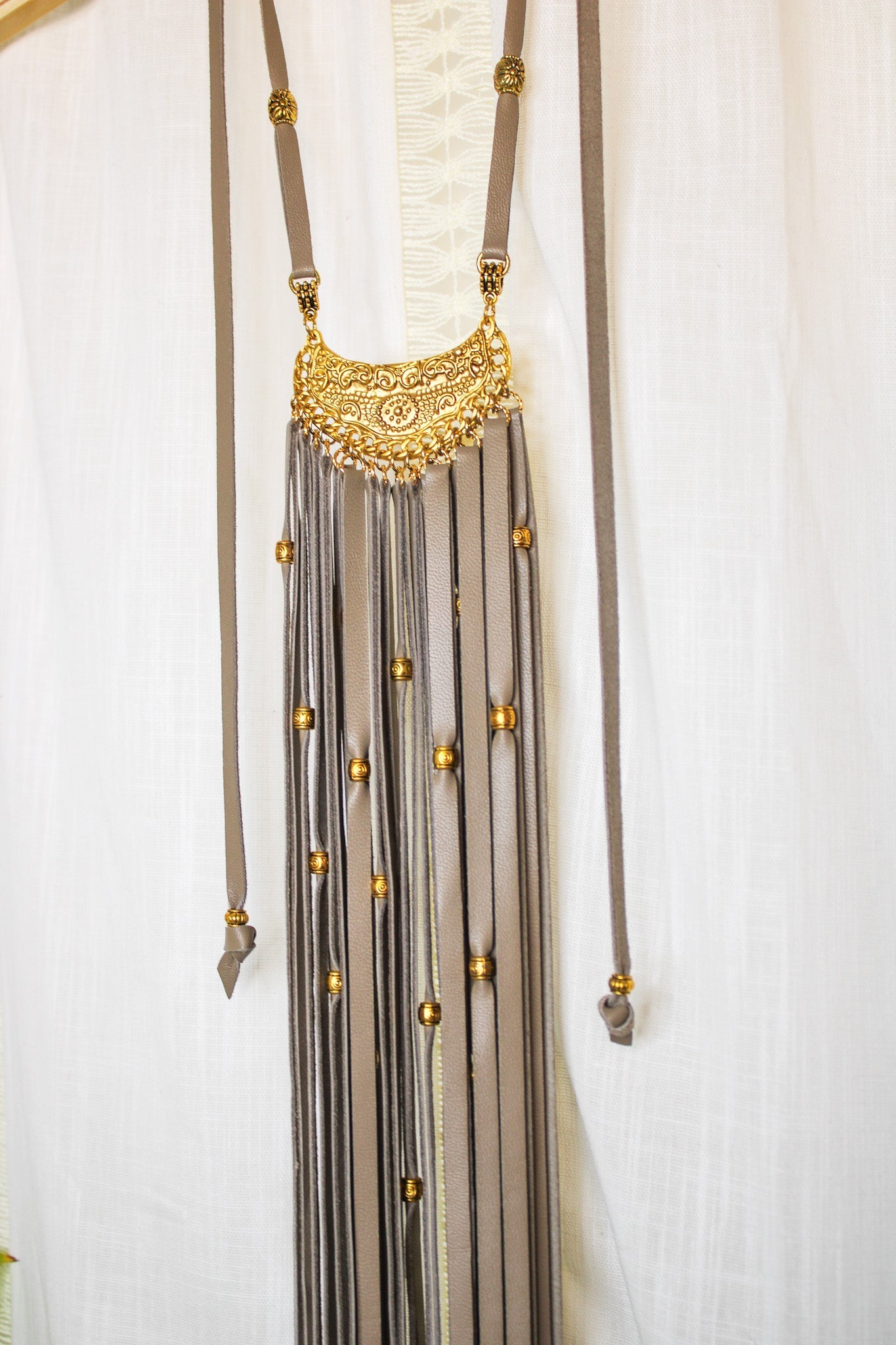 Fringe Necklace #20
This Fringe Necklace #20 adds a touch of modern luxury to your outfit. The ornate gold pendant is perfectly complimented by the greige 15-inch hand-cut leather fringe, finished with charming gold accent beads. The adjustable straps feature additional gold bead accents. Add a unique statement to your look with this stylish necklace.
Materials: Greige hand-cut leather fringe speckled with gold accent beads, ornate gold pendant
Measurements: Fringe Length- 15"