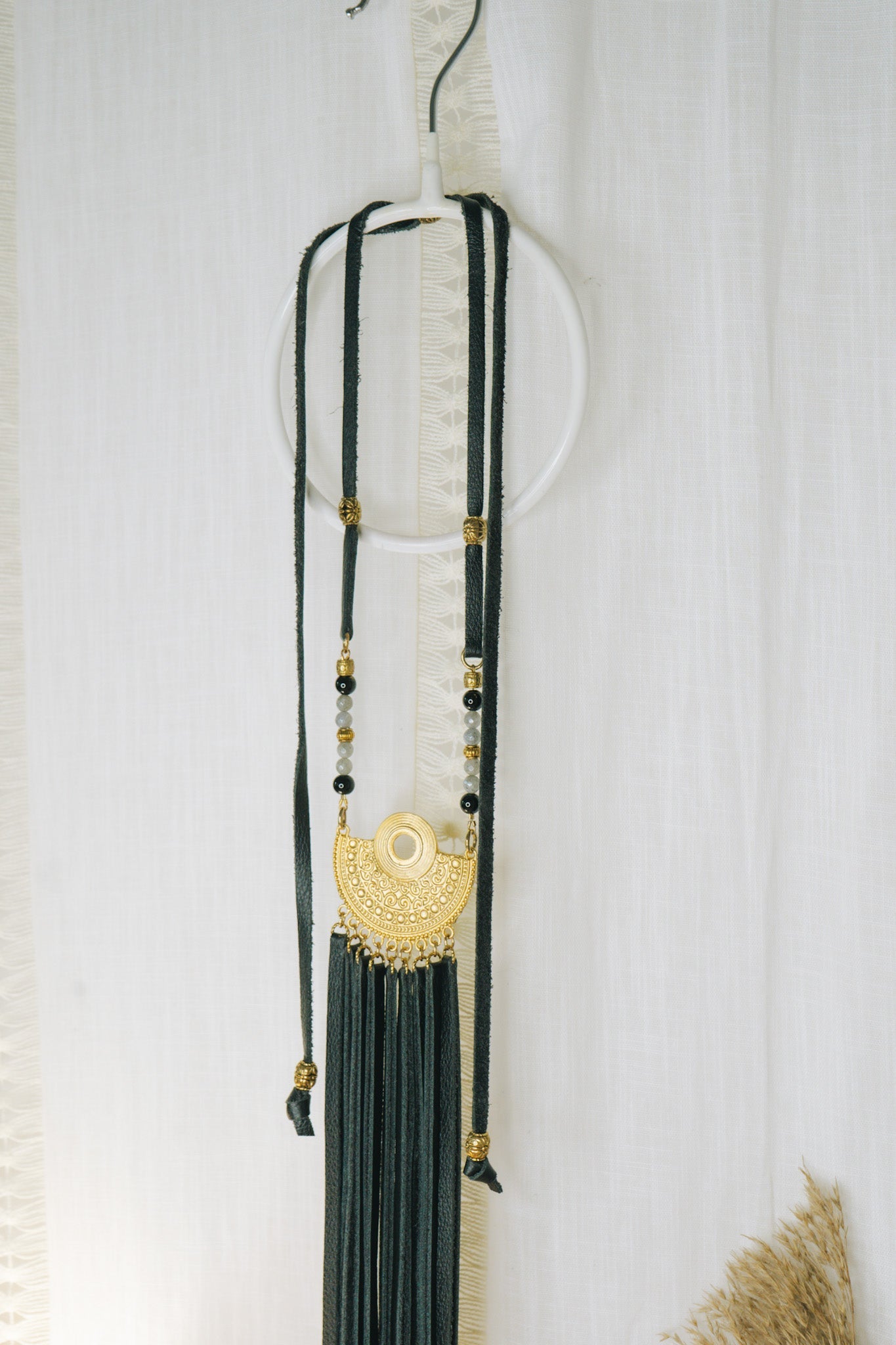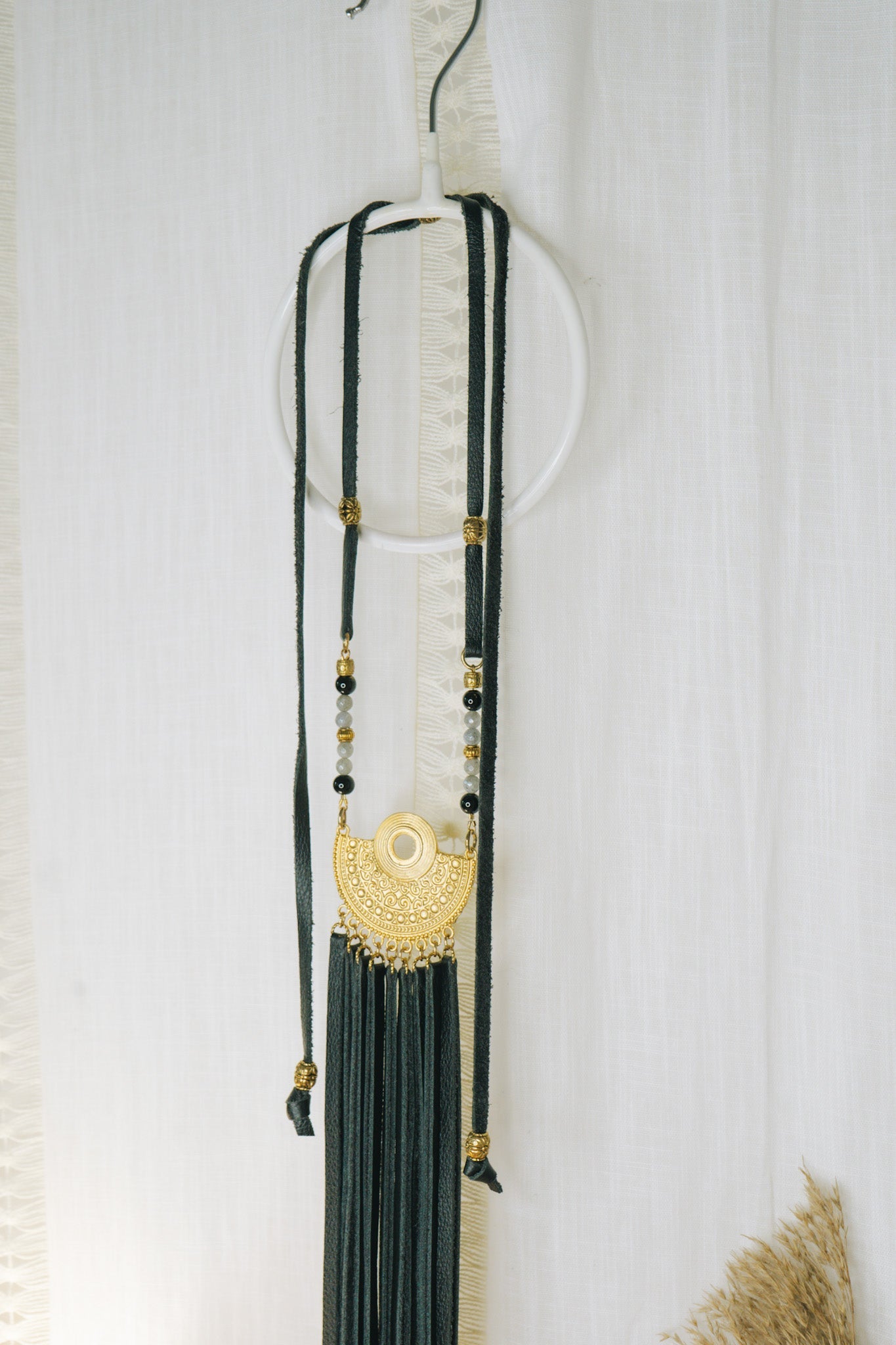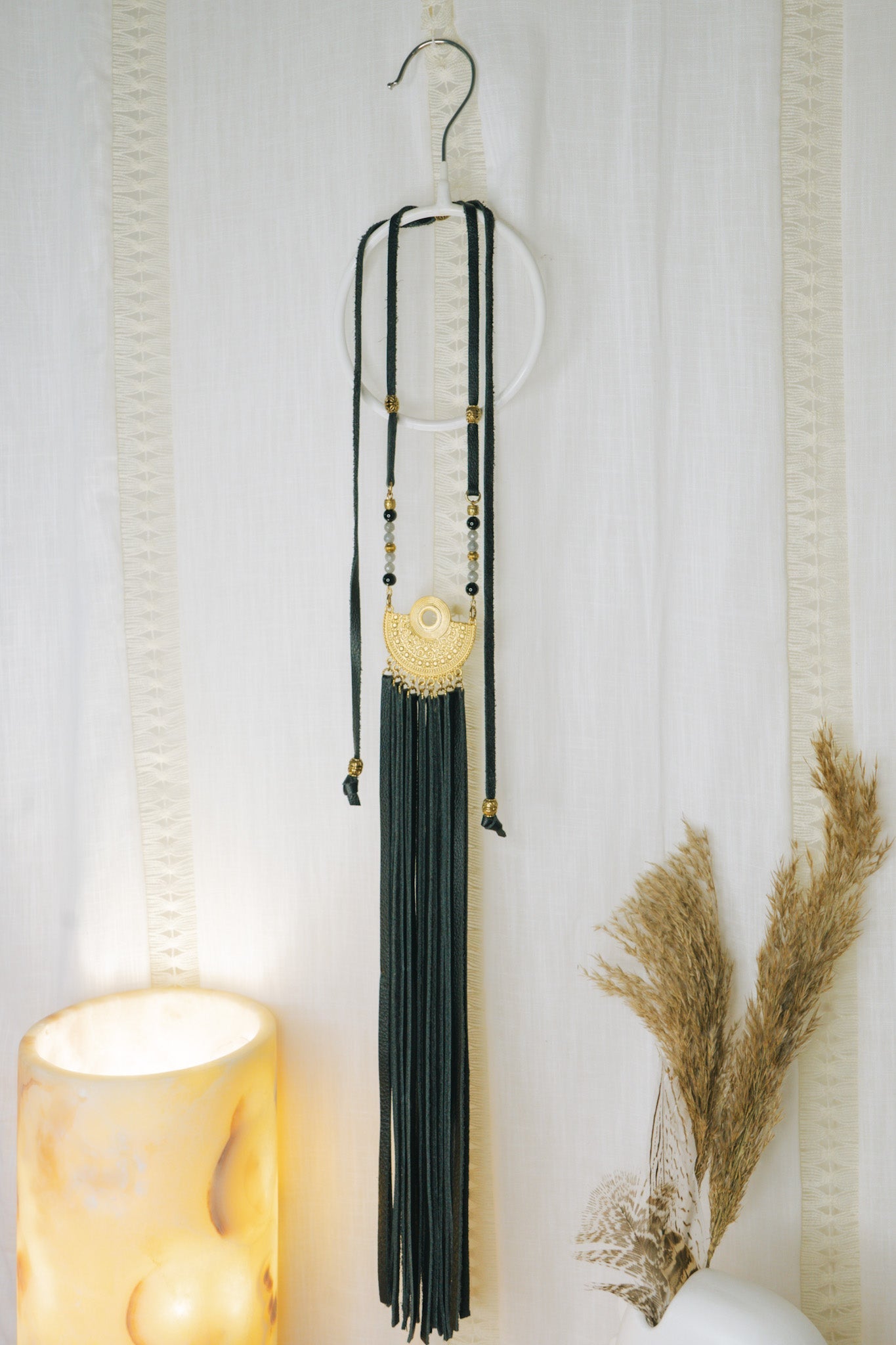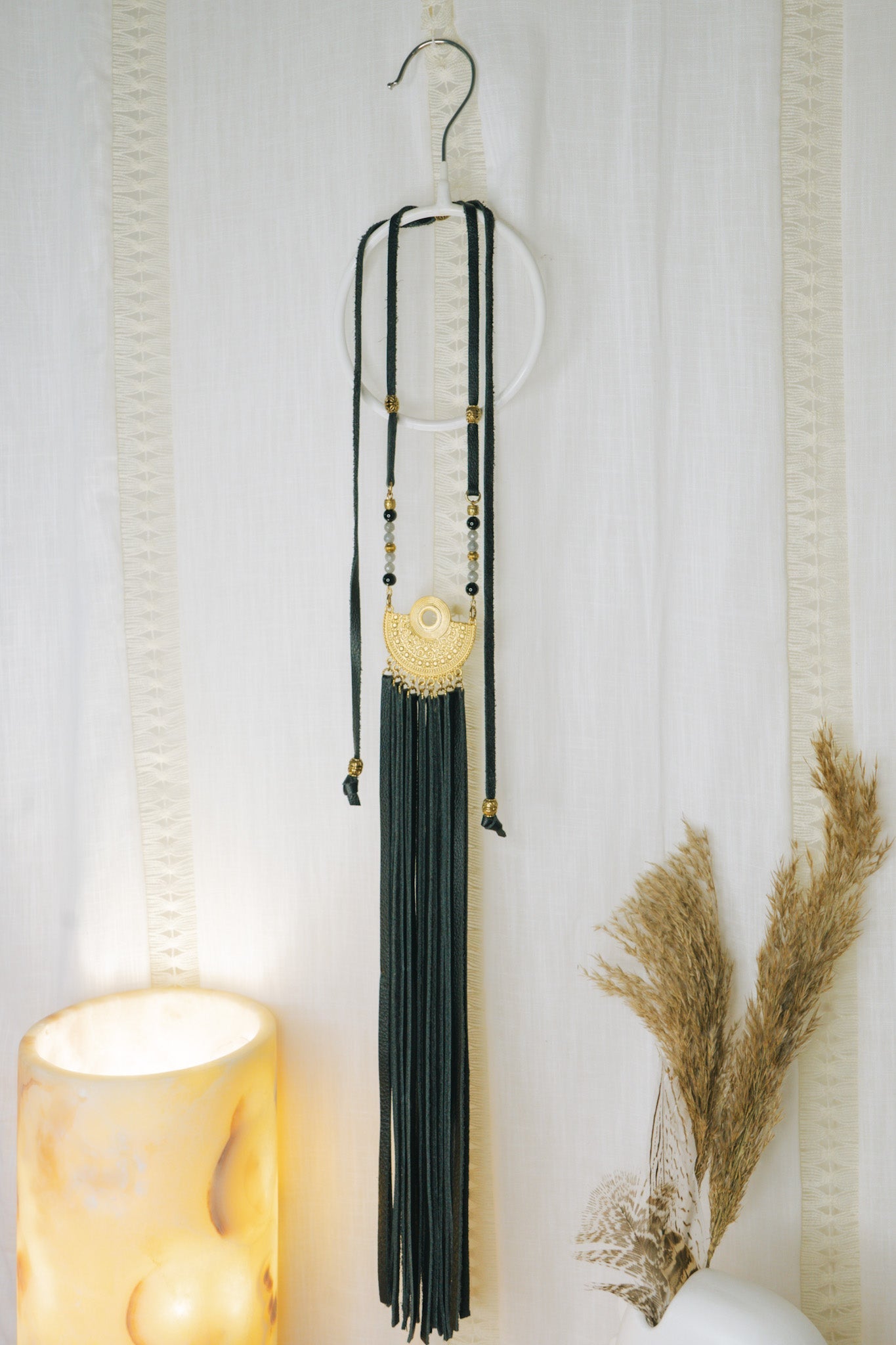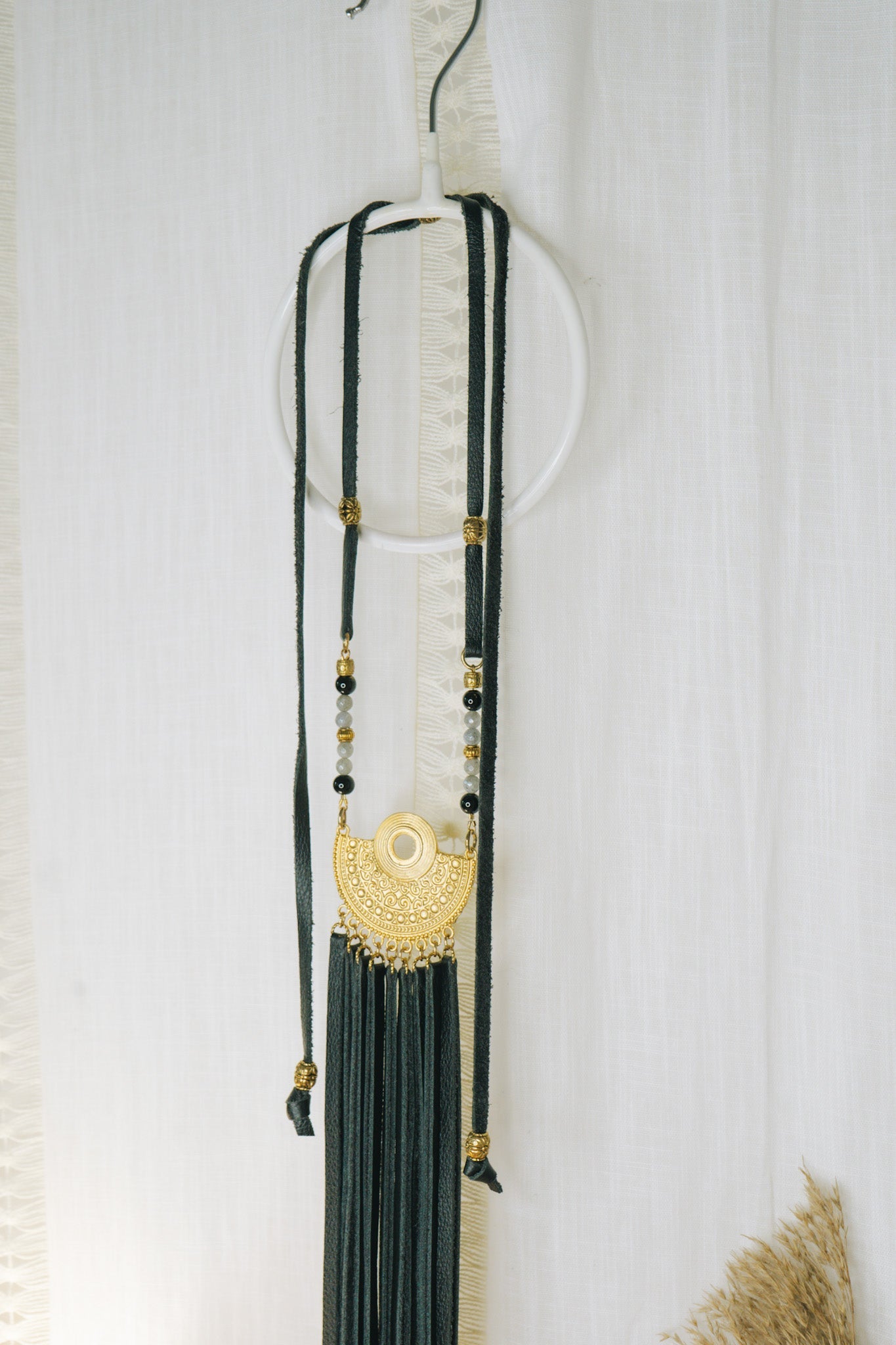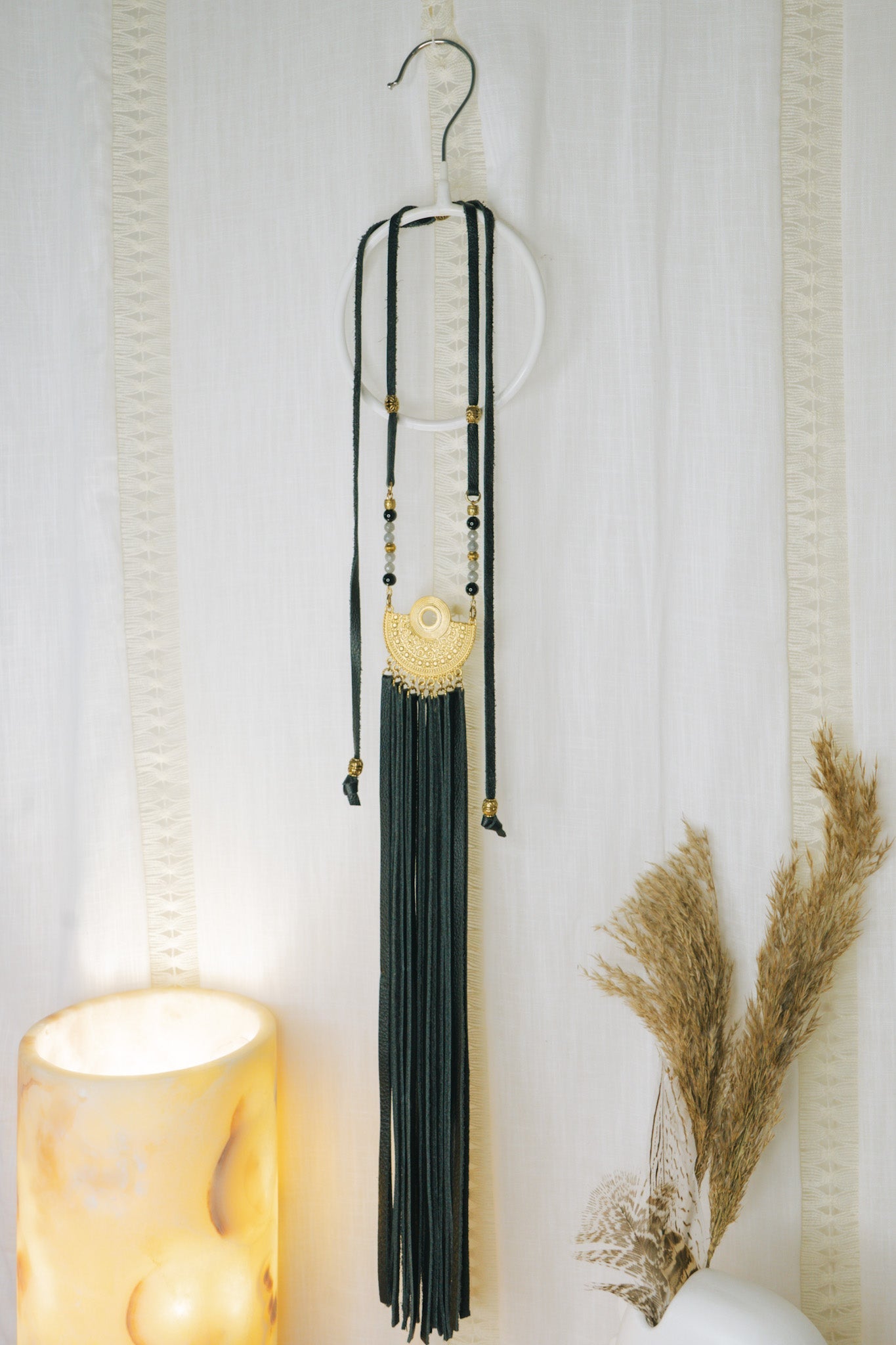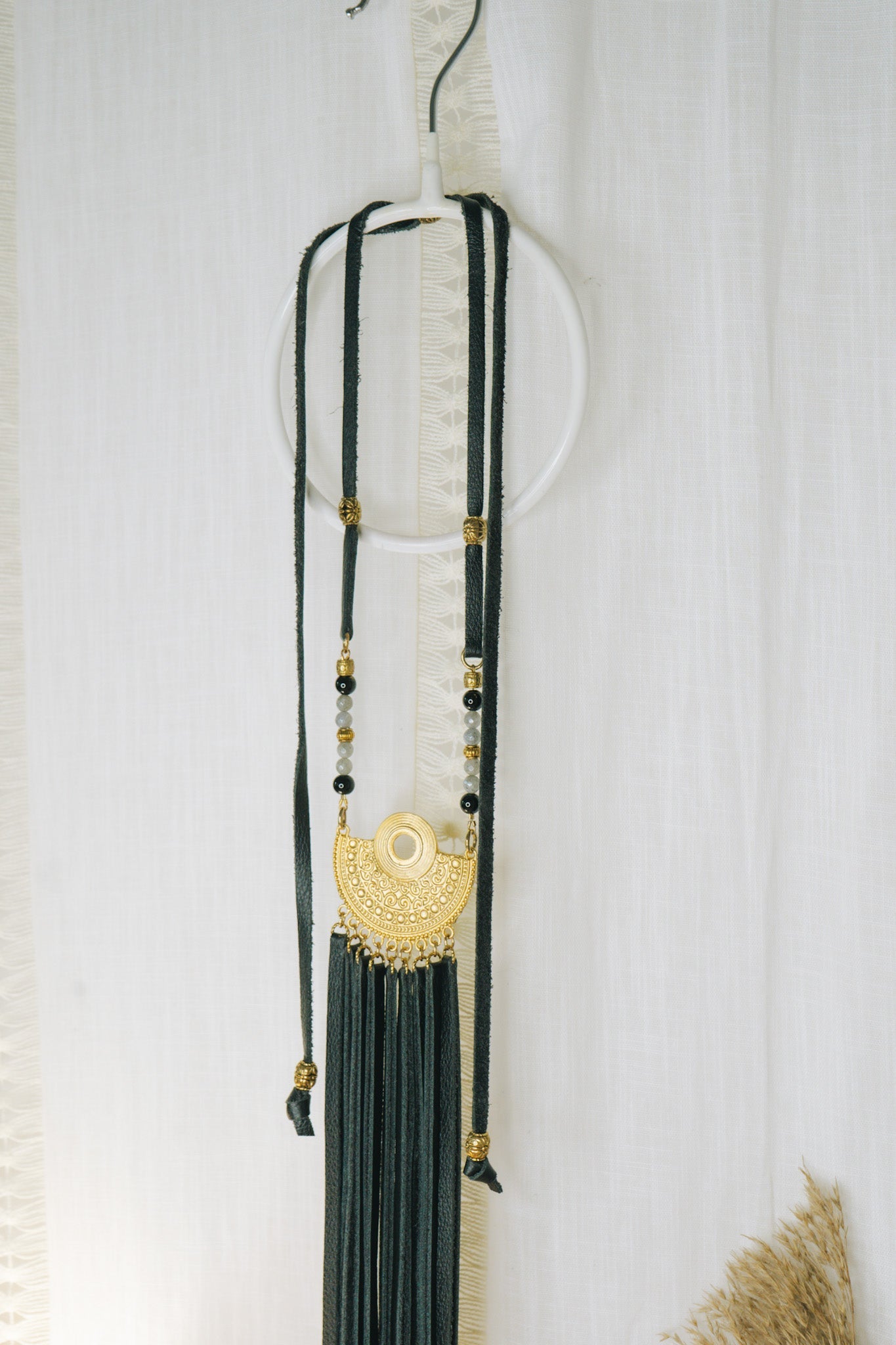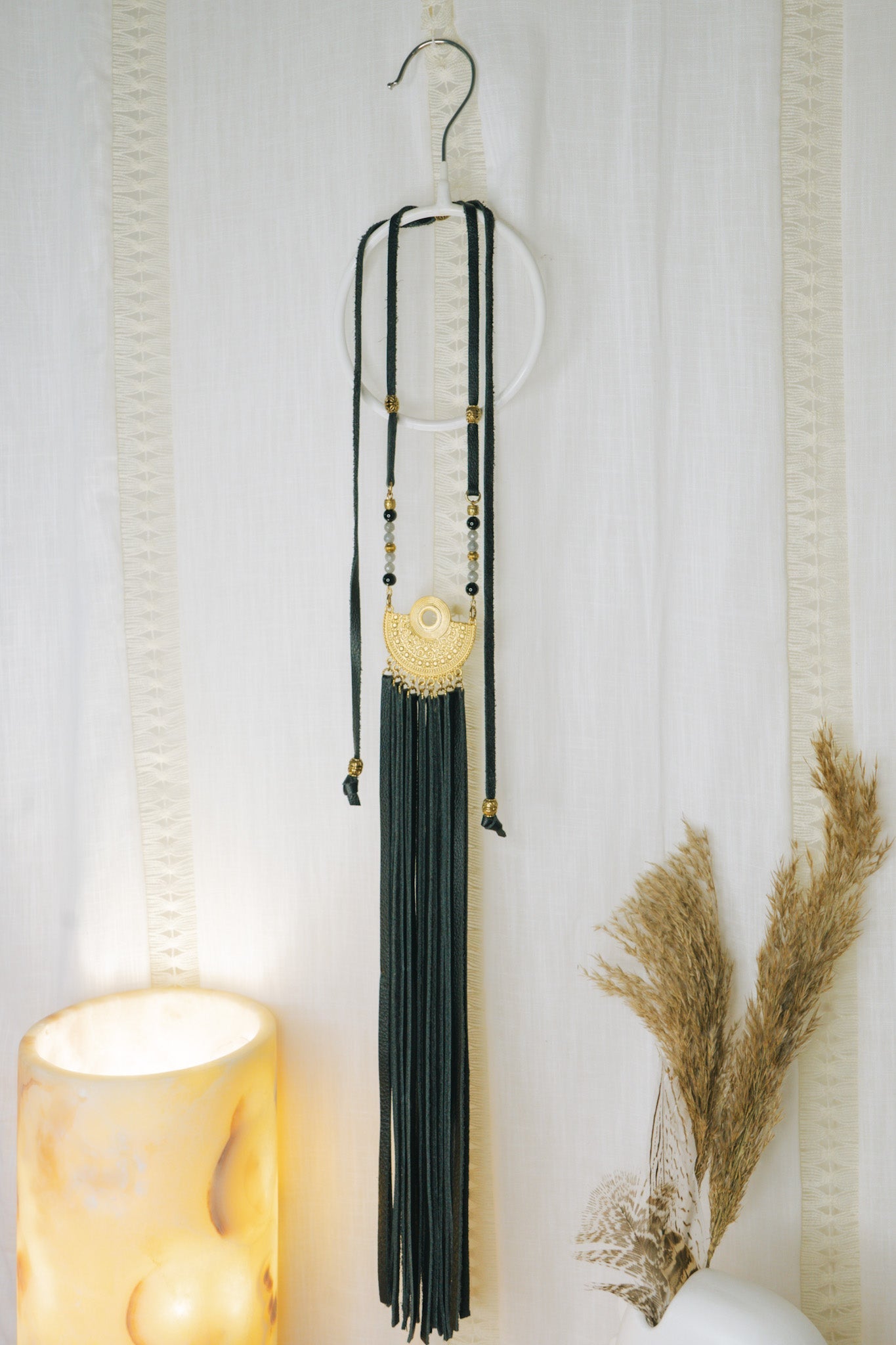 Fringe Necklace #16
This necklace is an elegant statement piece. The gold pendant is complemented by a 15" hand-cut leather fringe highlighted by labrodorite and onyx gemstones and gold metal beads. The adjustable length straps make it perfect for any outfit or occasion.
Materials: Gold Pendant, Black Fringe, Labradorite, Onyx, Gold beading
Measurements: Fringe Length- 15"