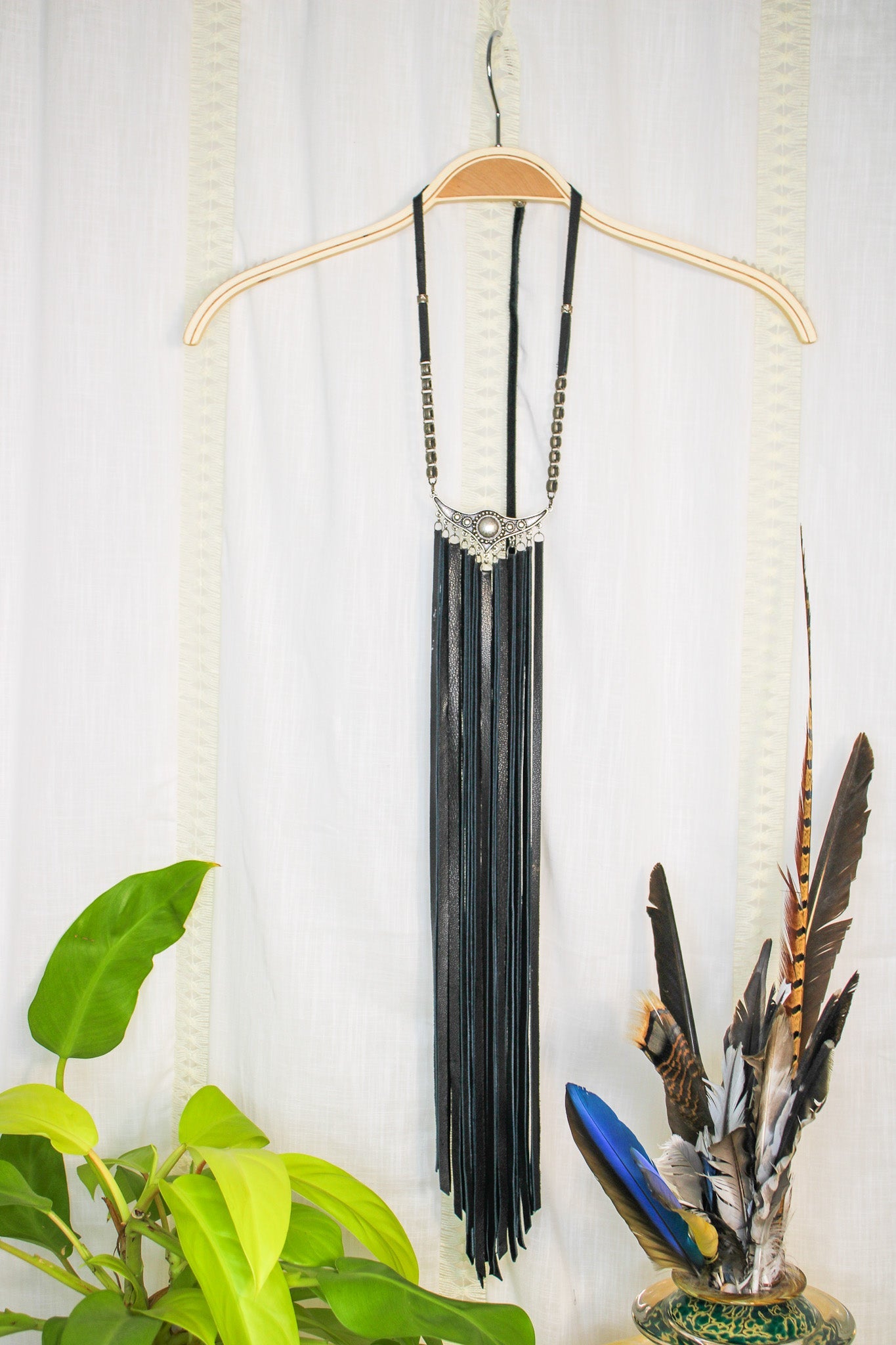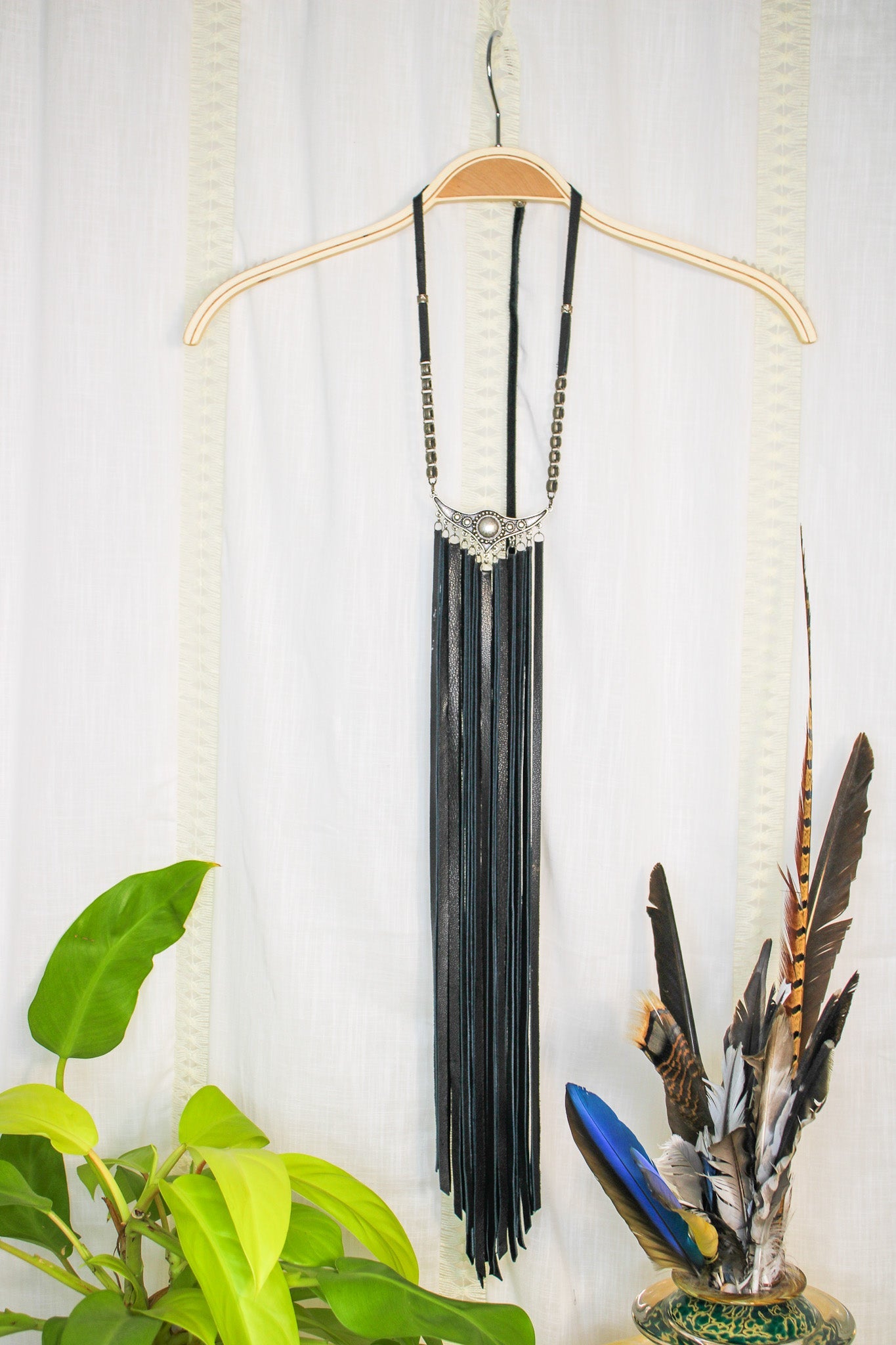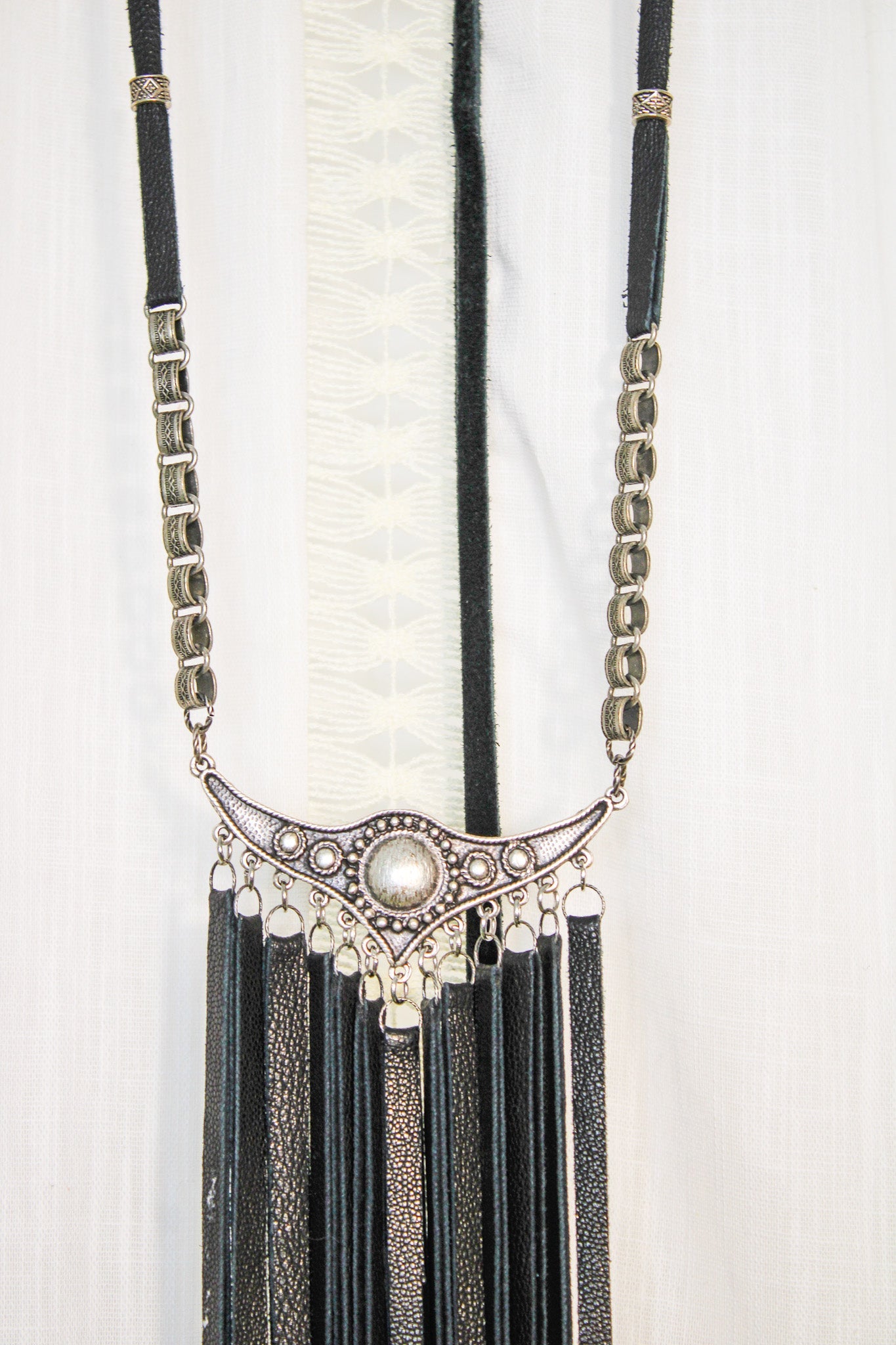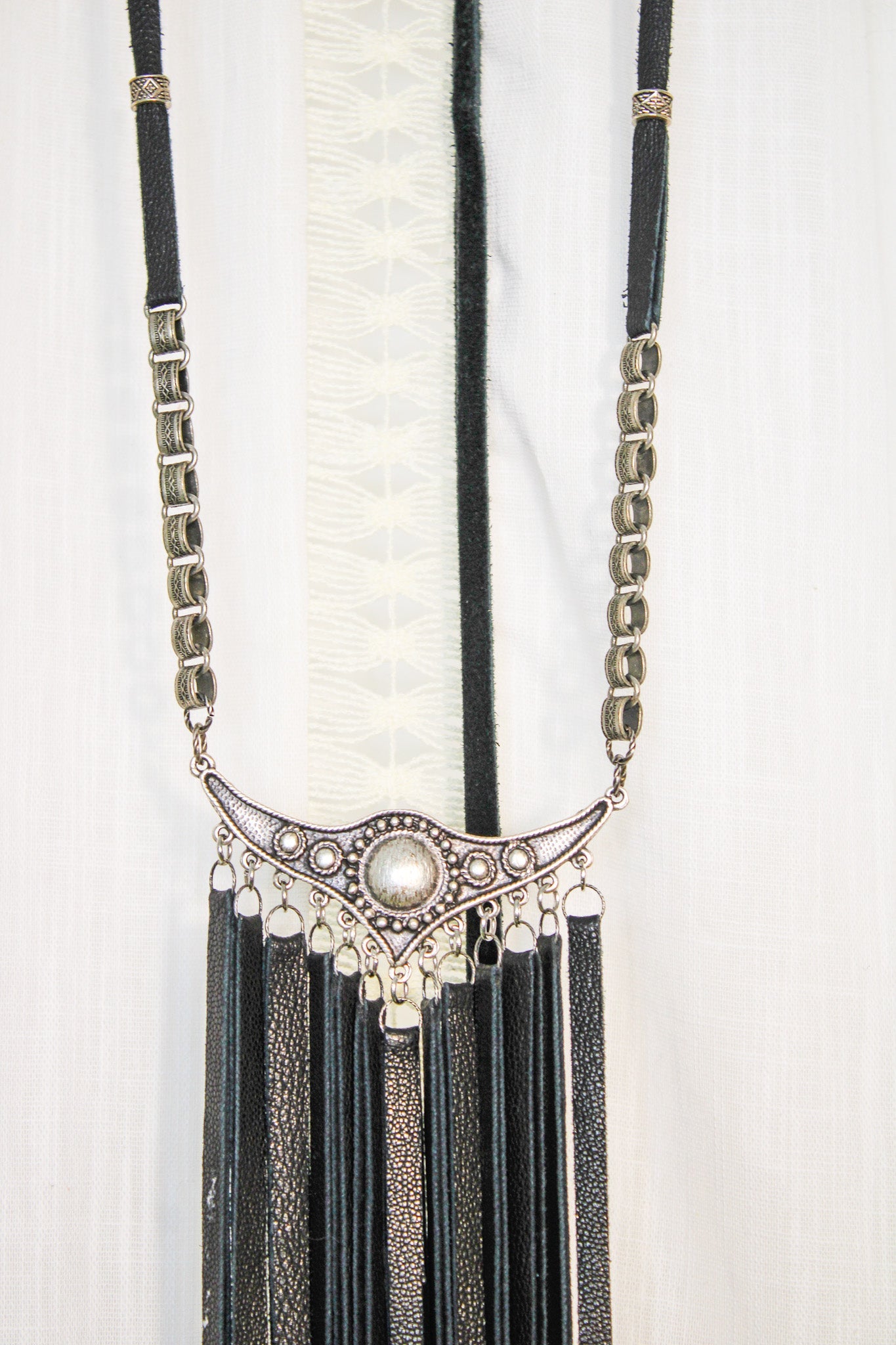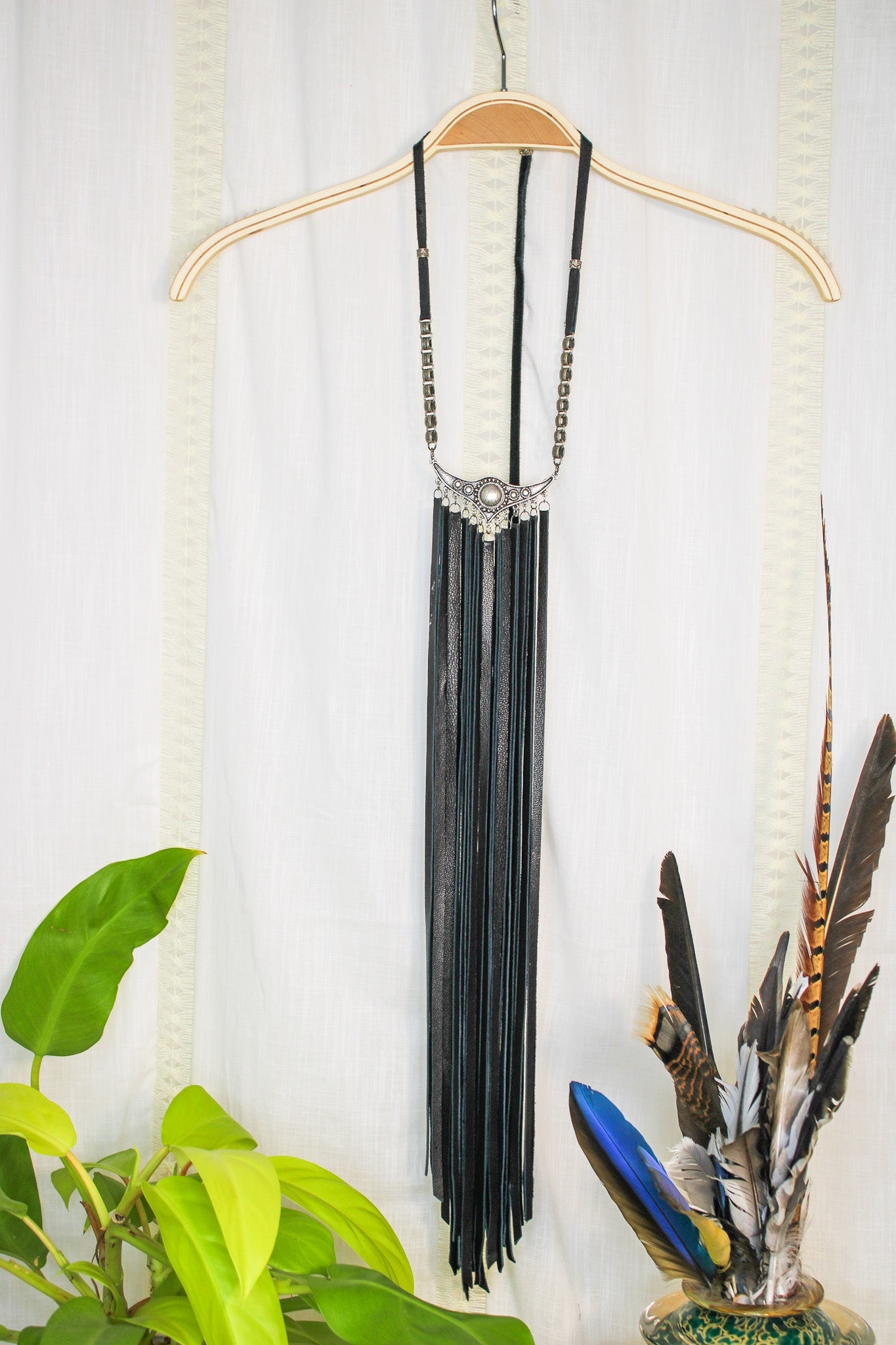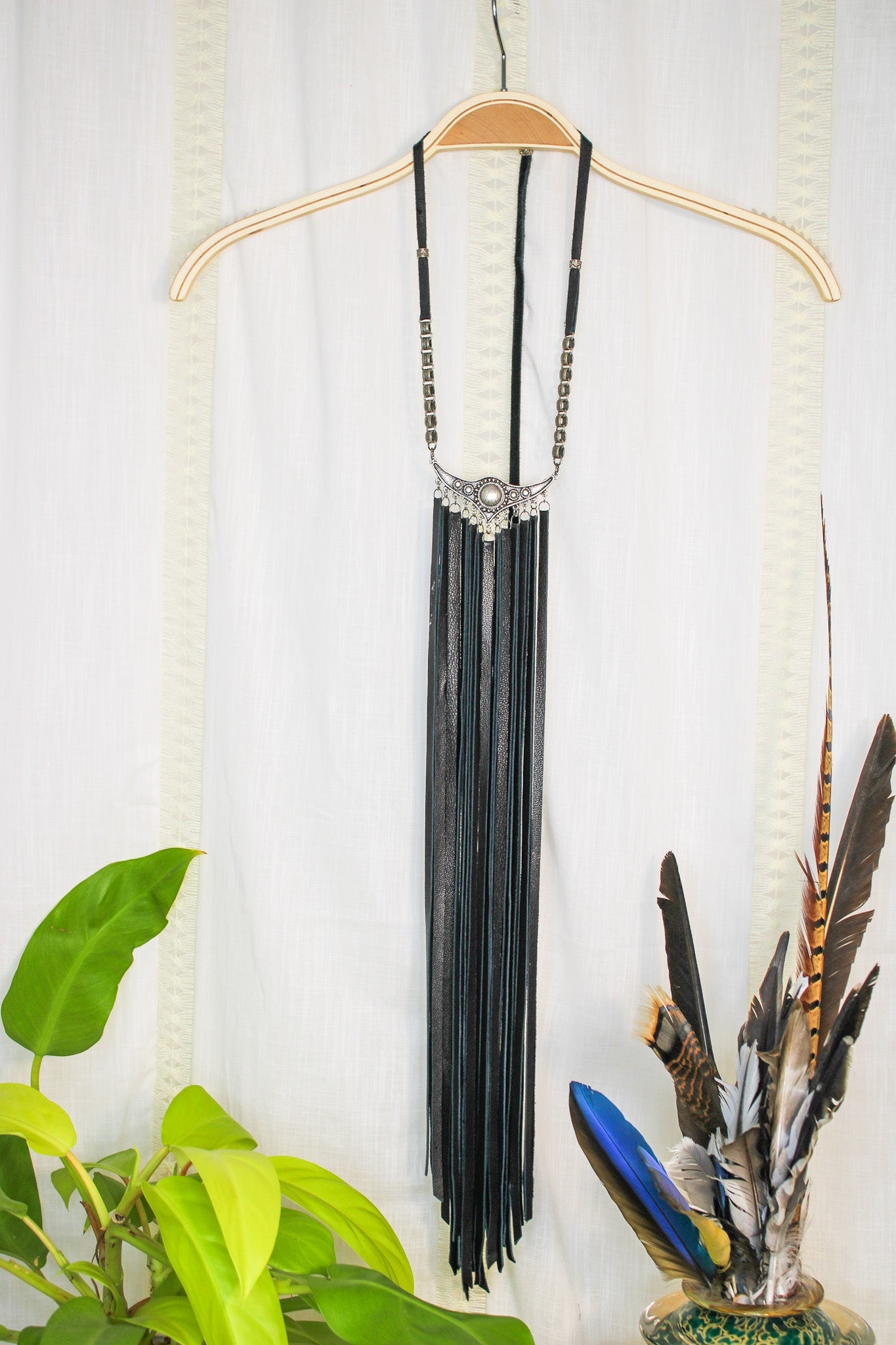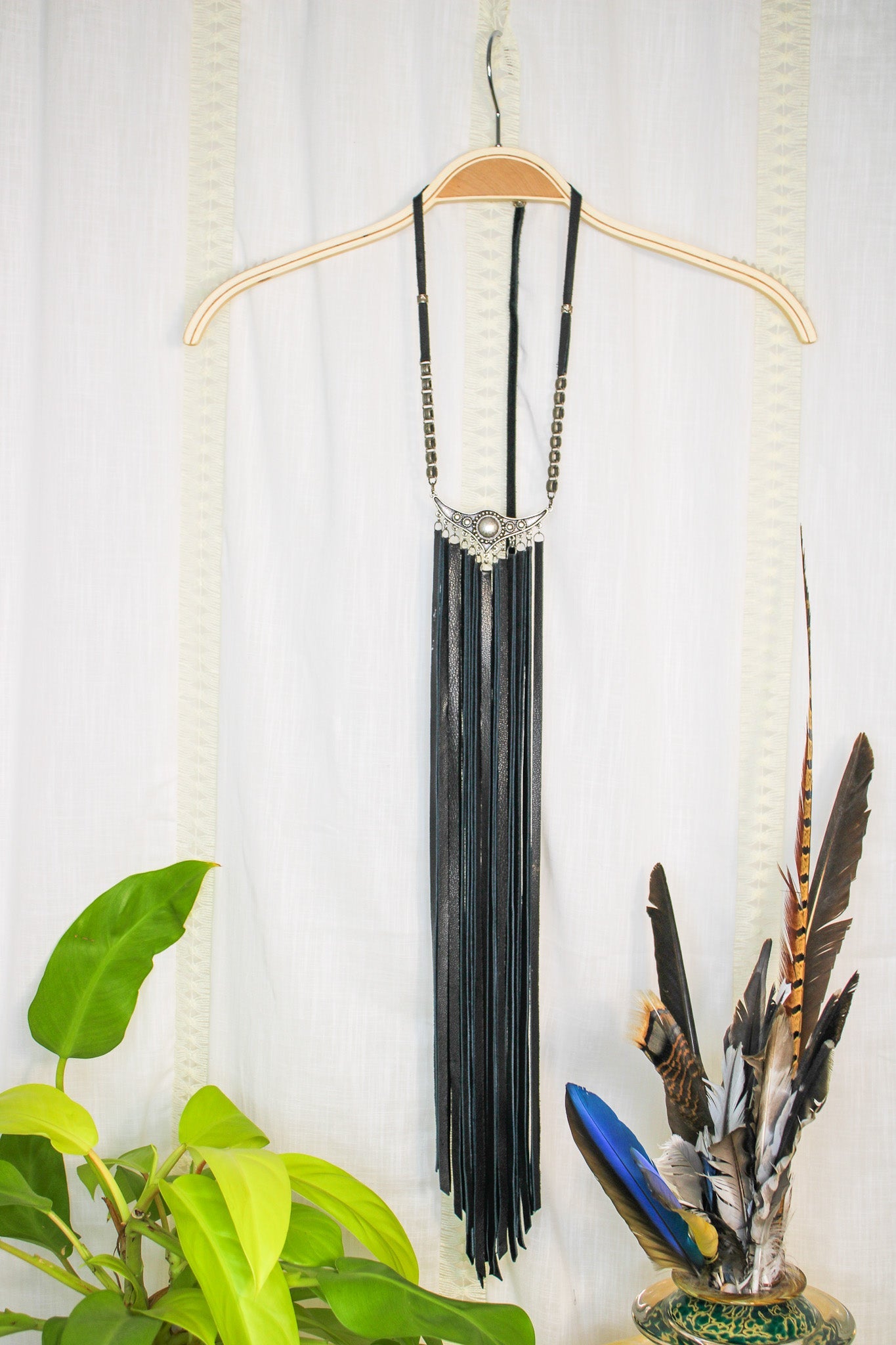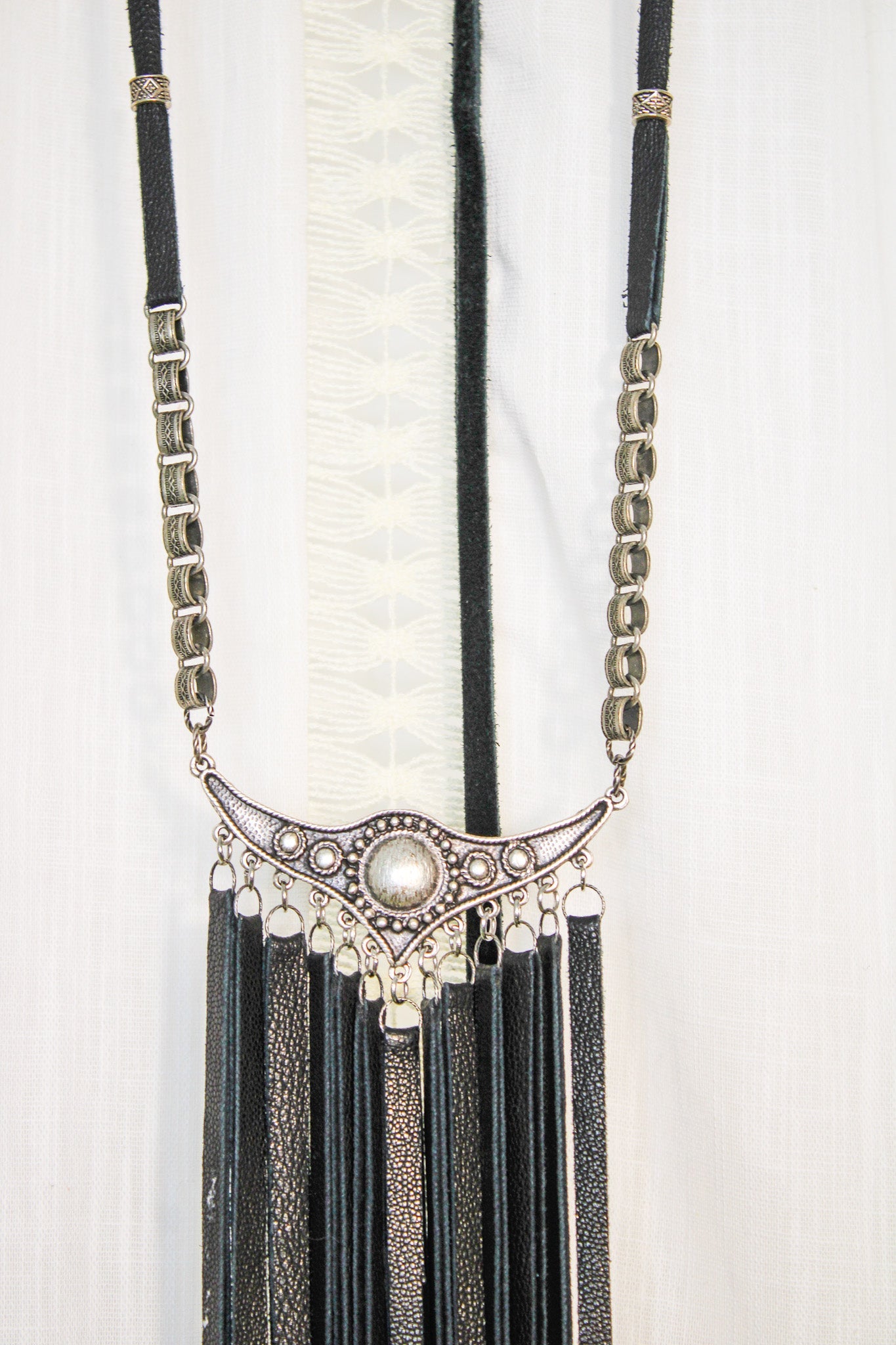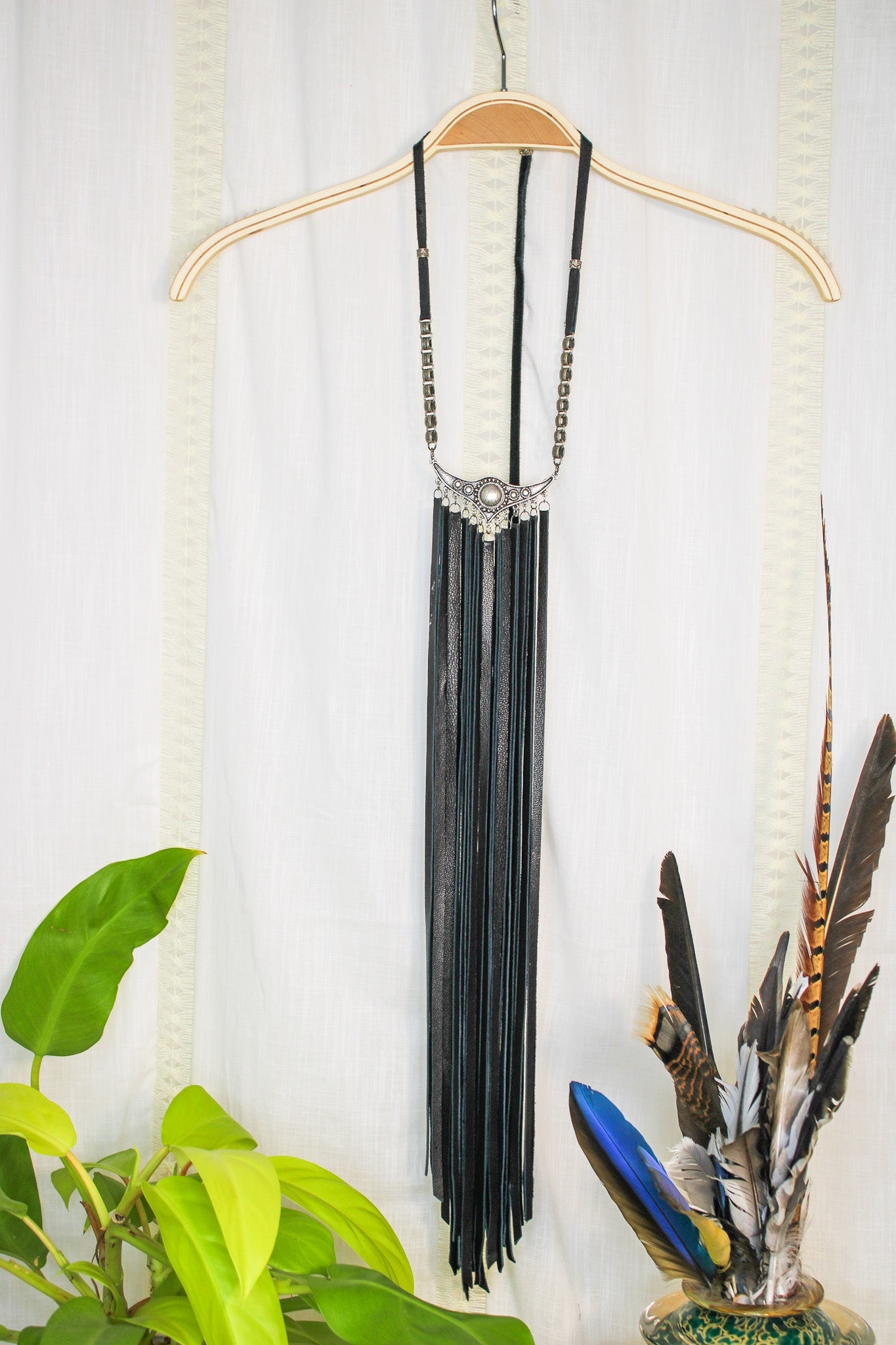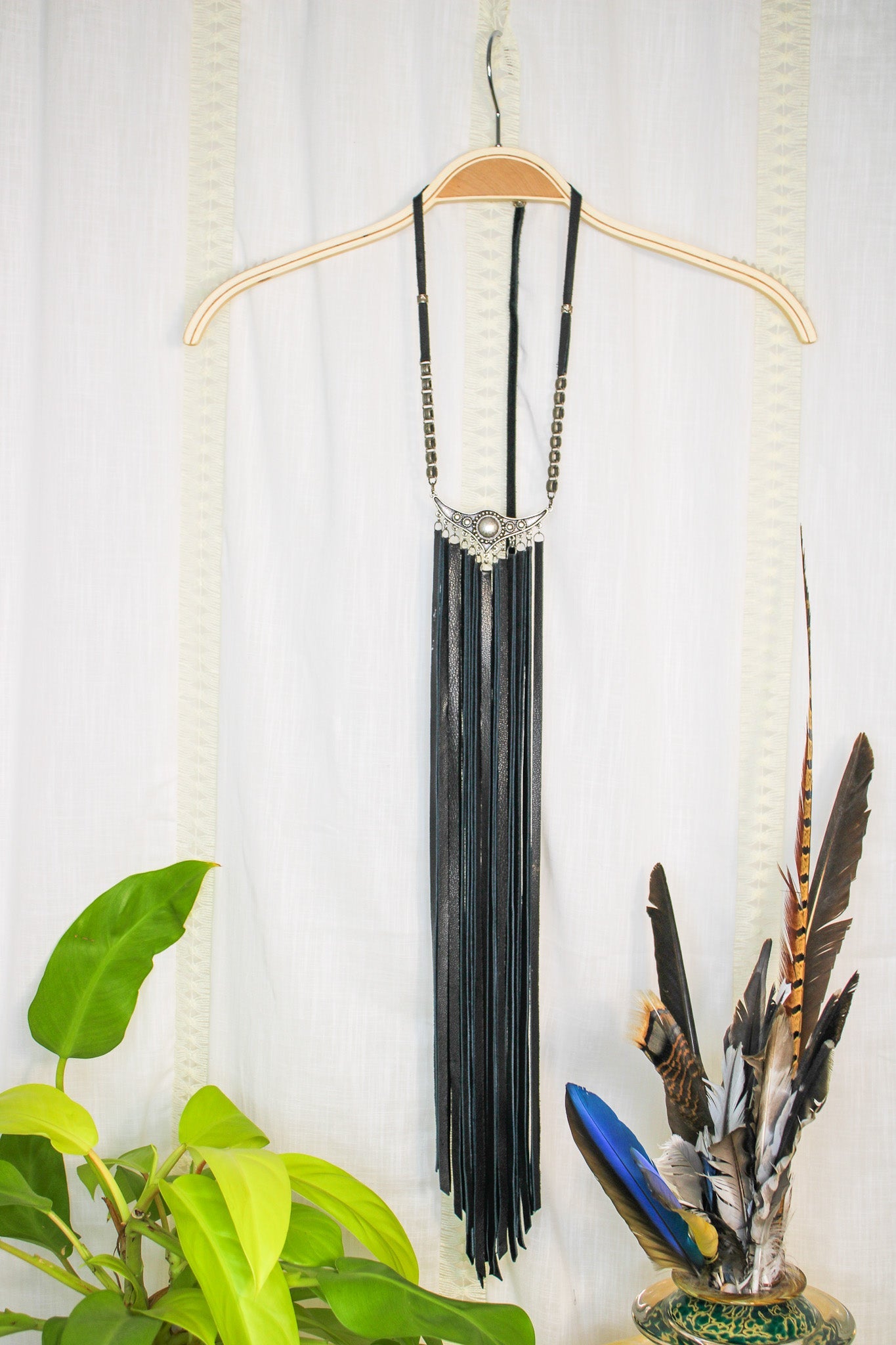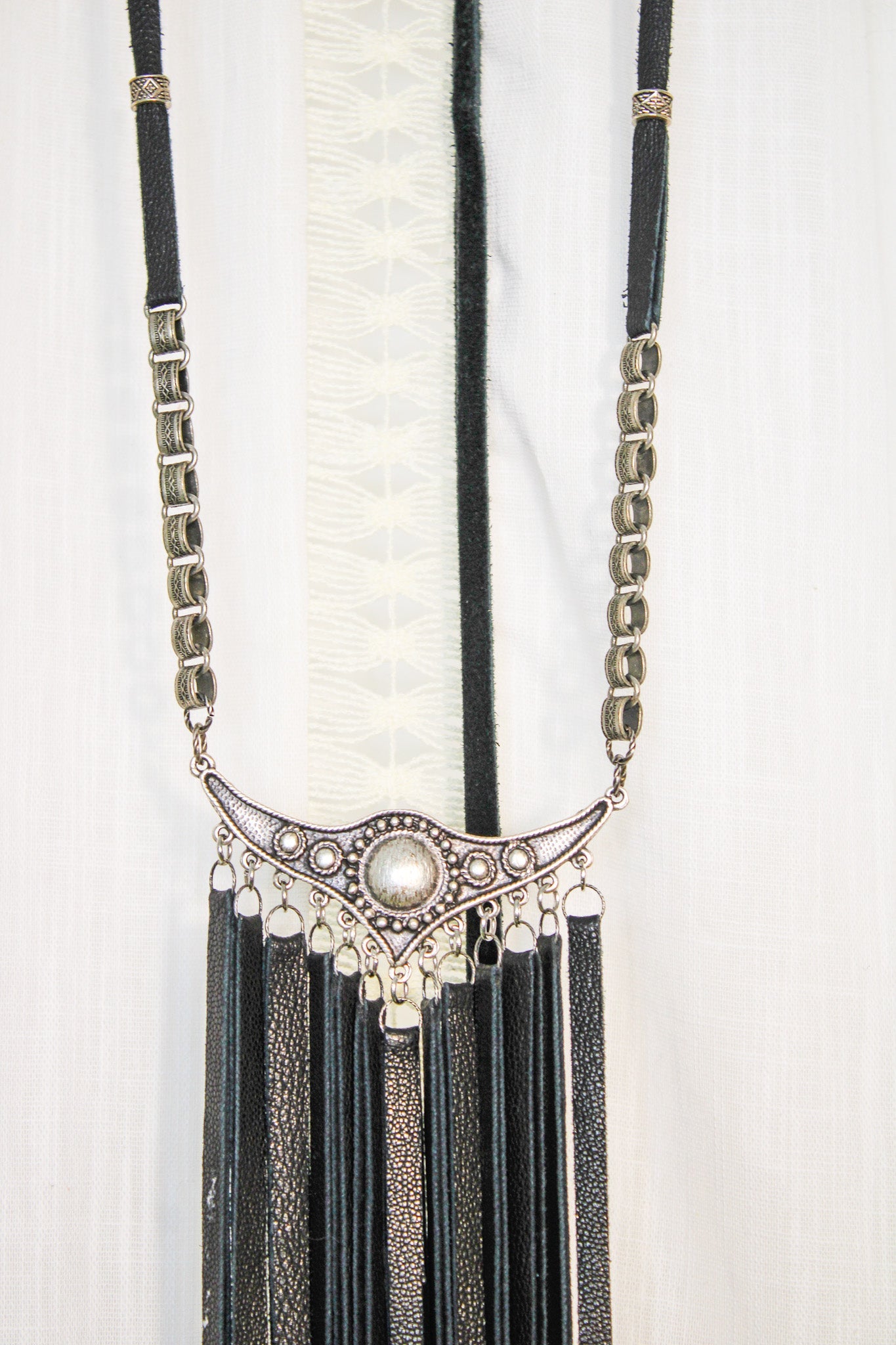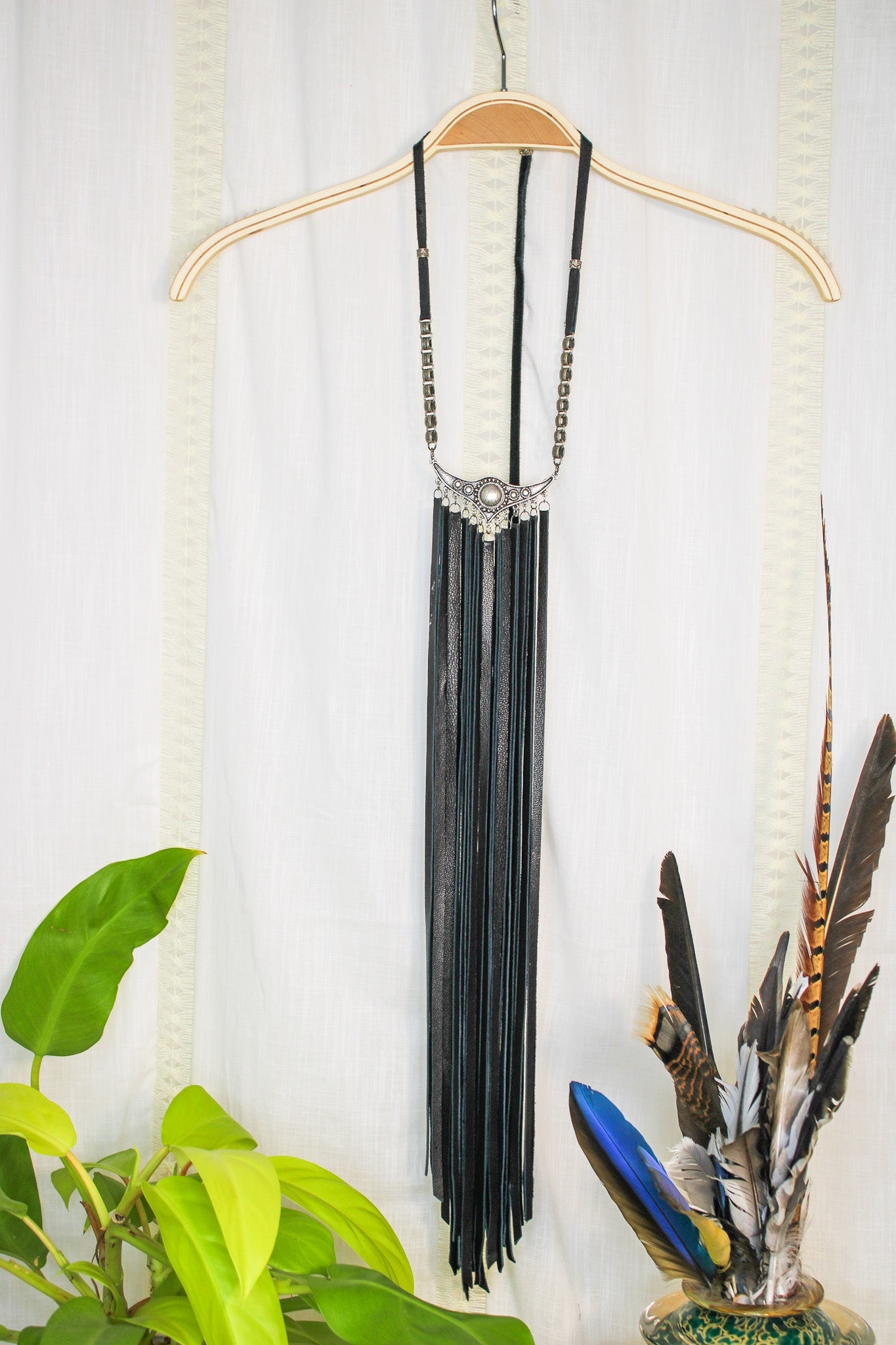 Fringe Necklace #12
This statement piece features an antique silver pendant with a striking 17" long velvety black leather fringe. Adorned with an antique silver vintage book chain, this necklace adds a Western-inspired touch to any outfit.
Materials: long velvety black hand-cut leather fringe, antique silver
Measurements: Fringe Length- 17"