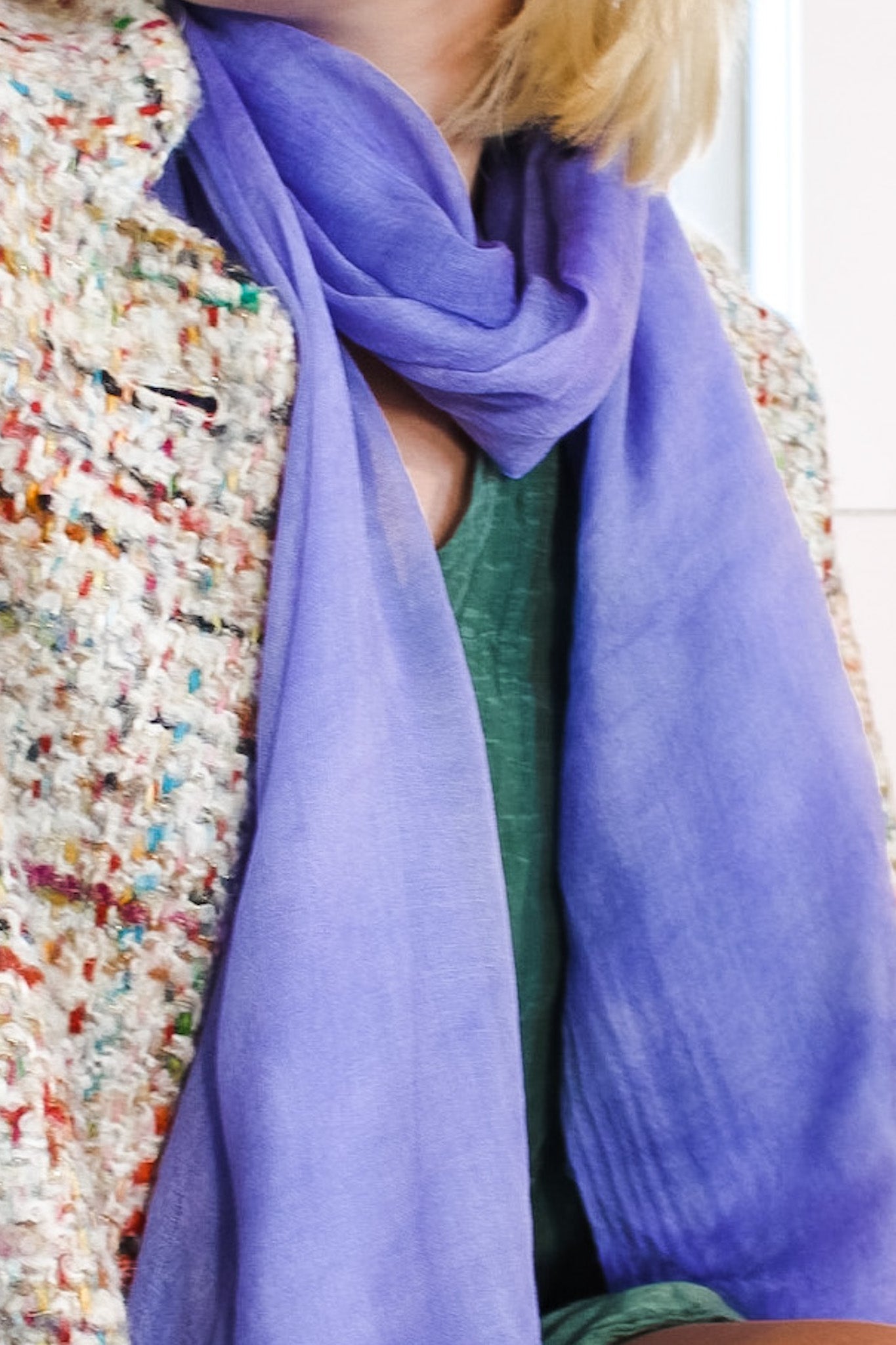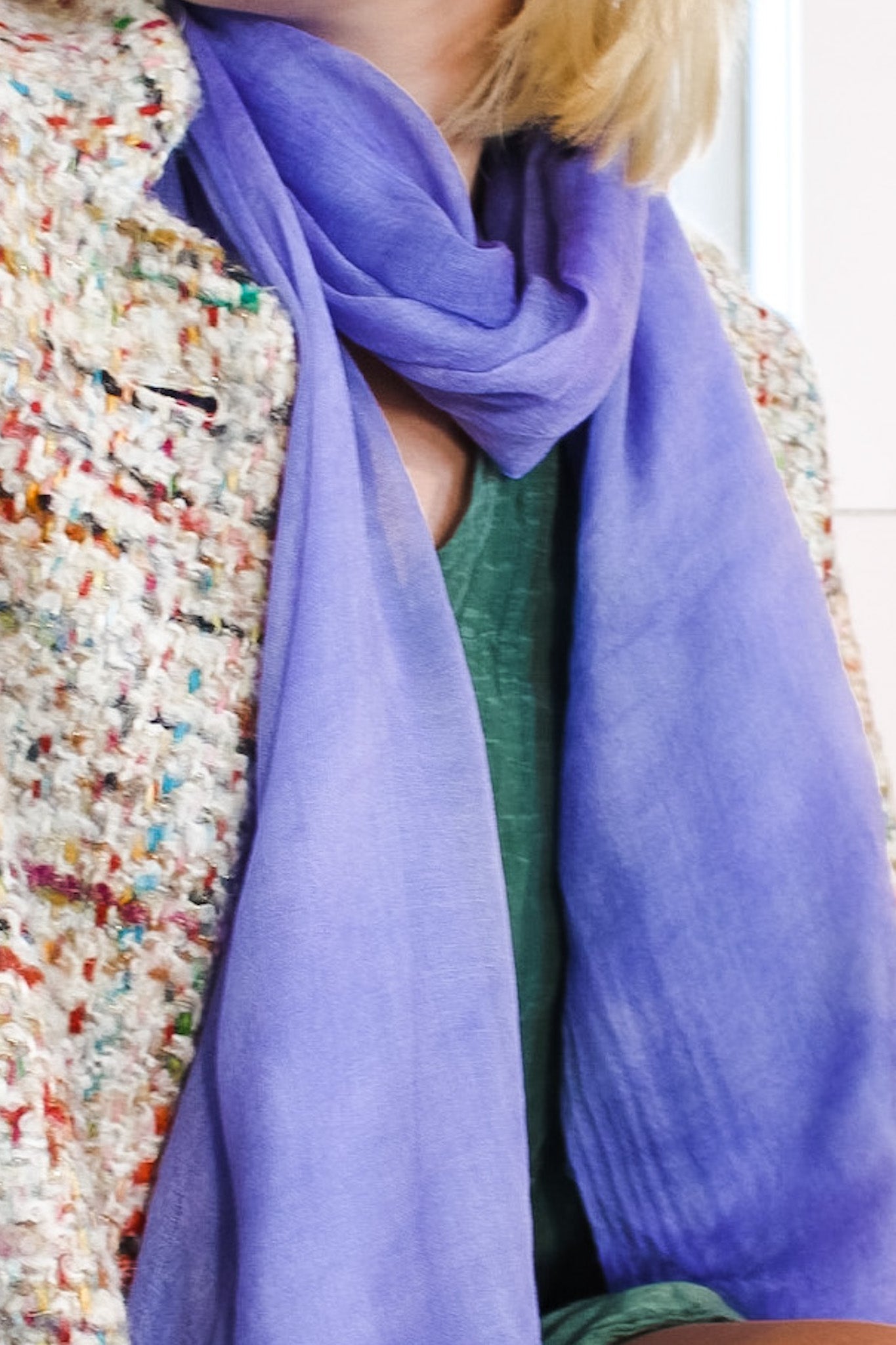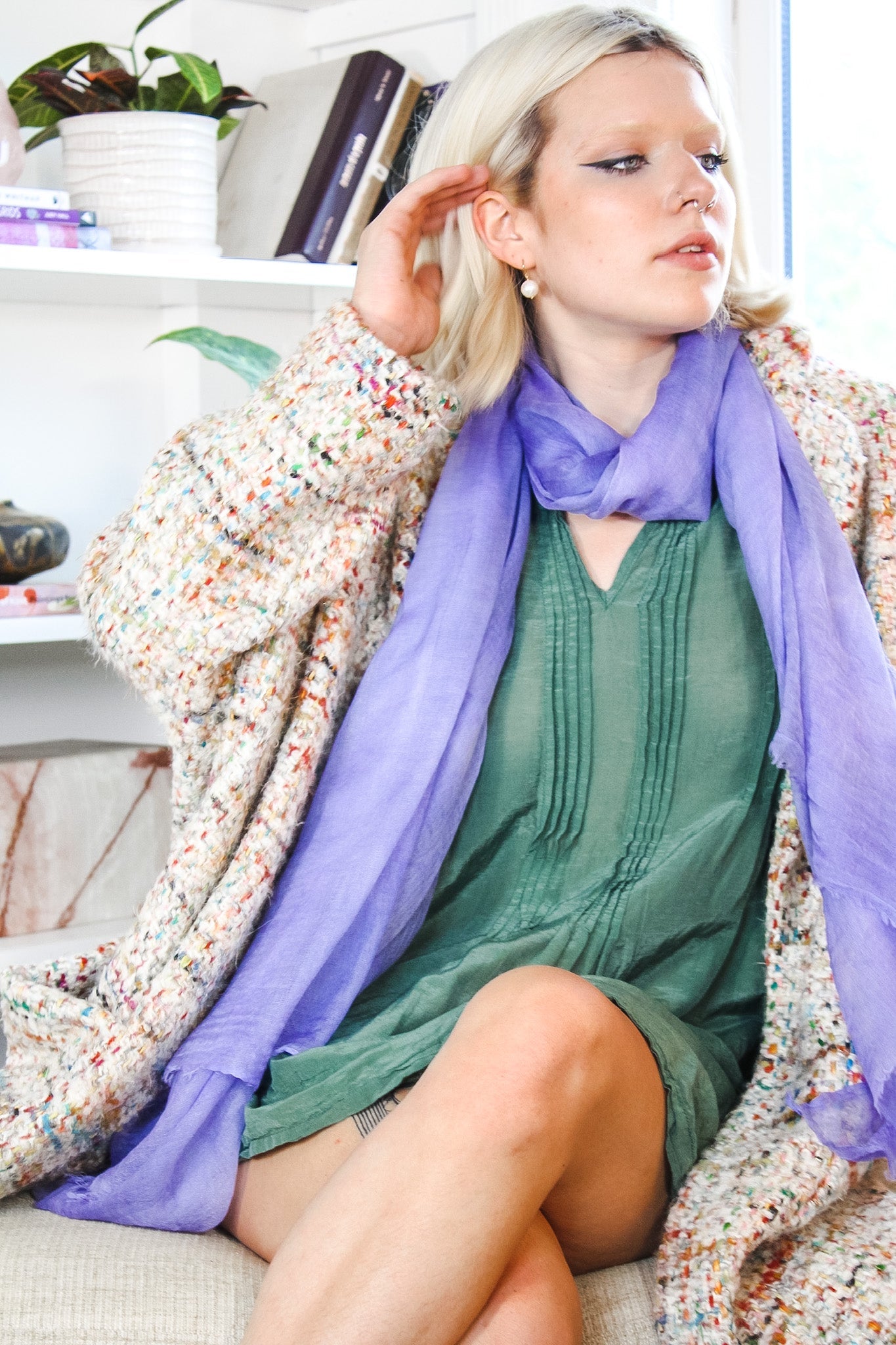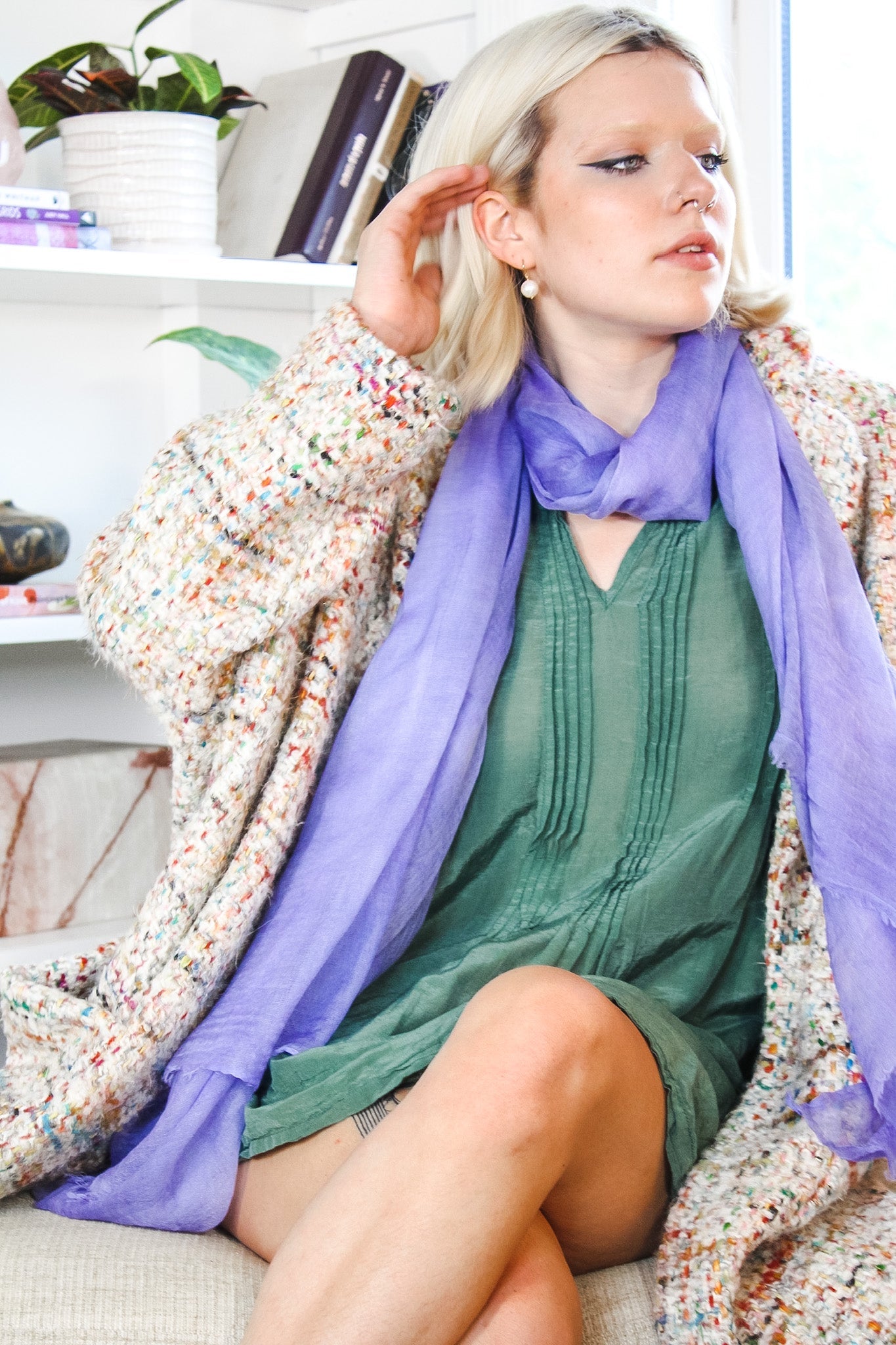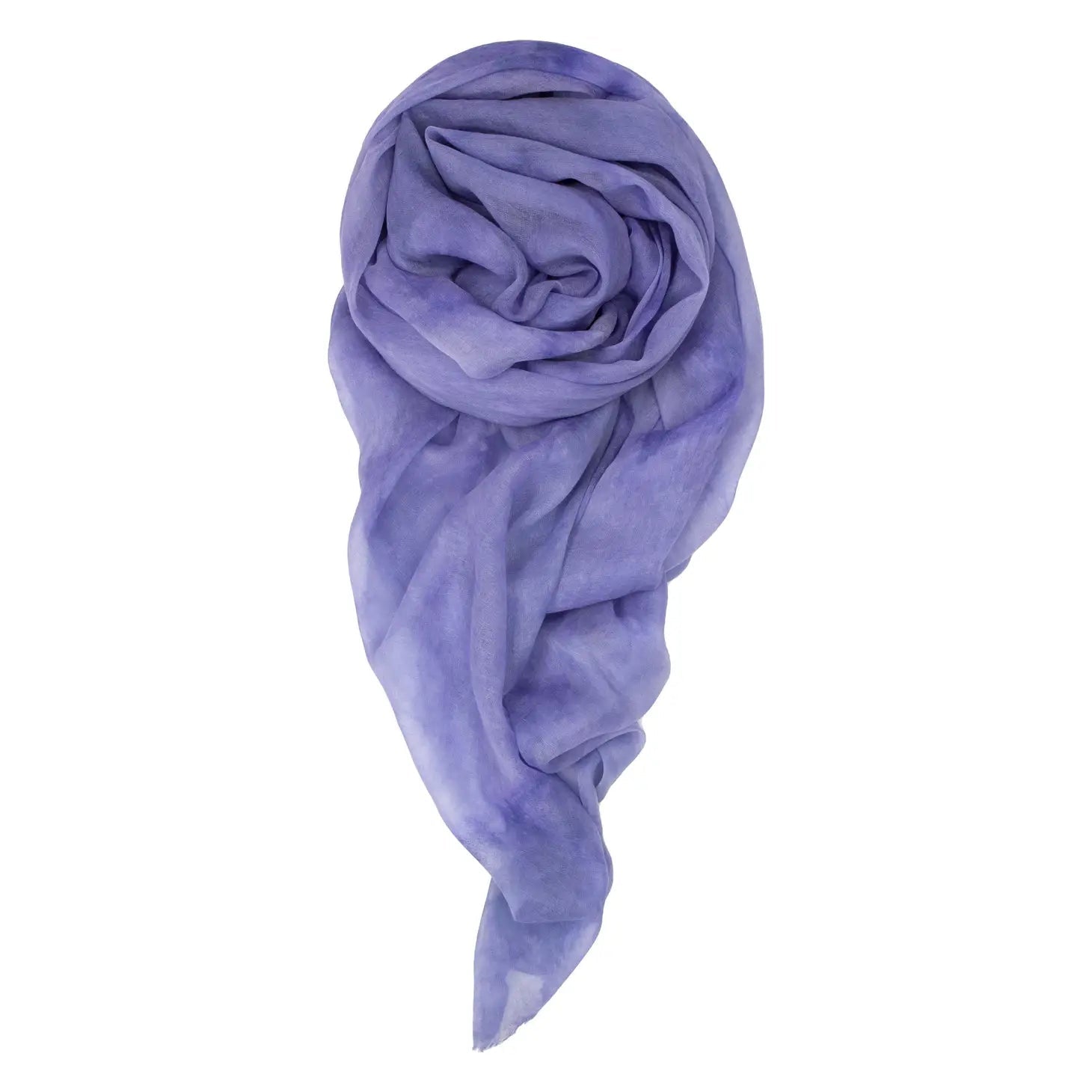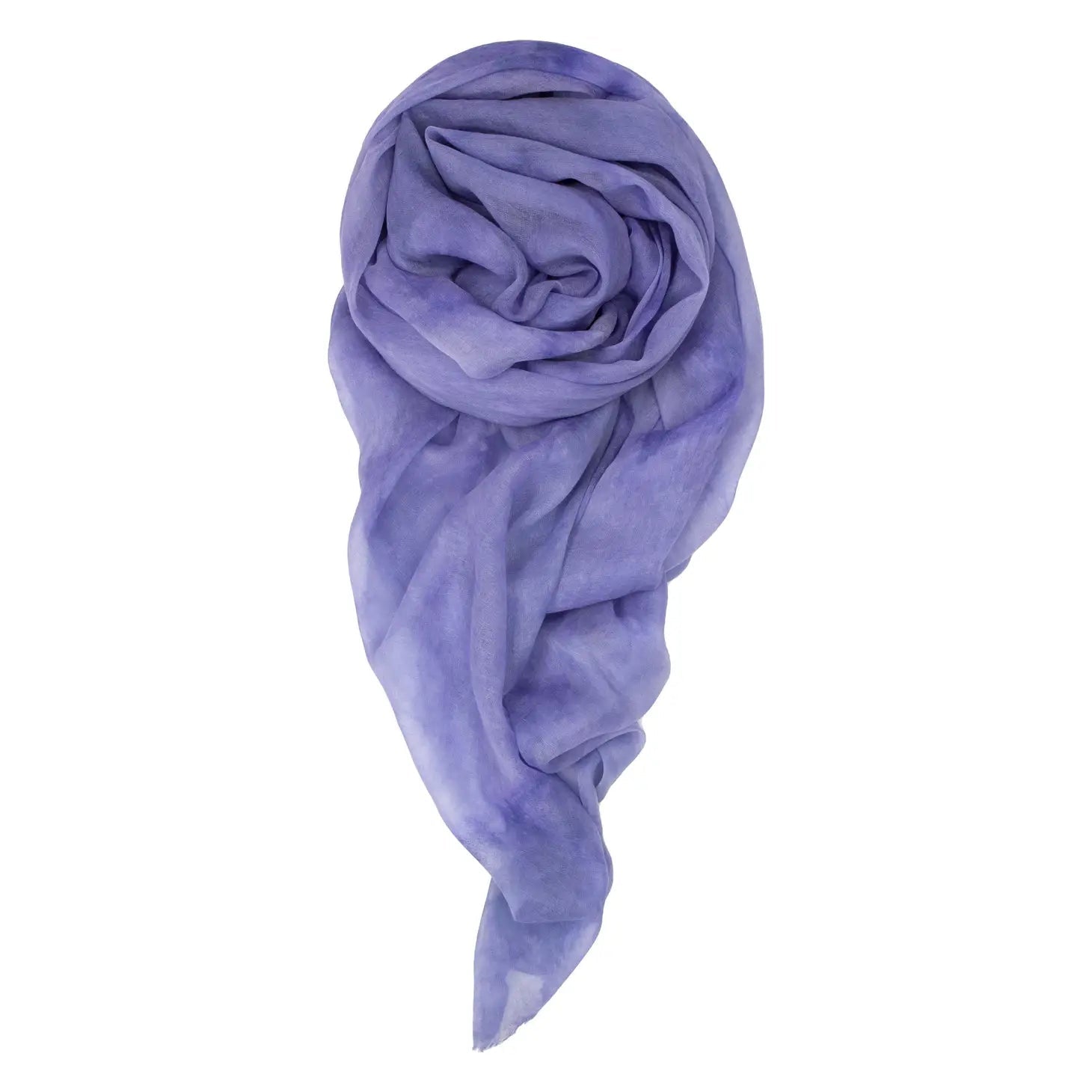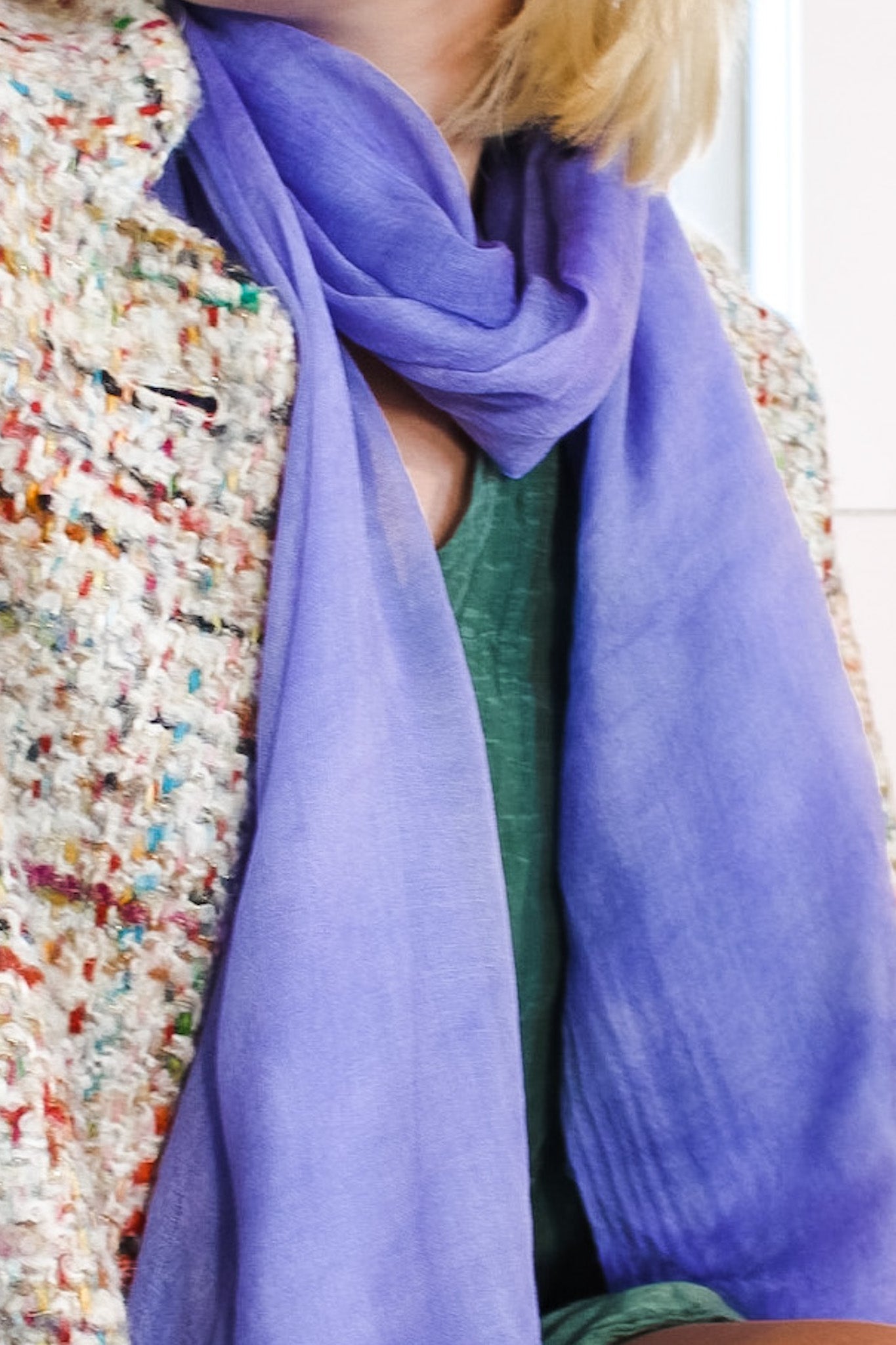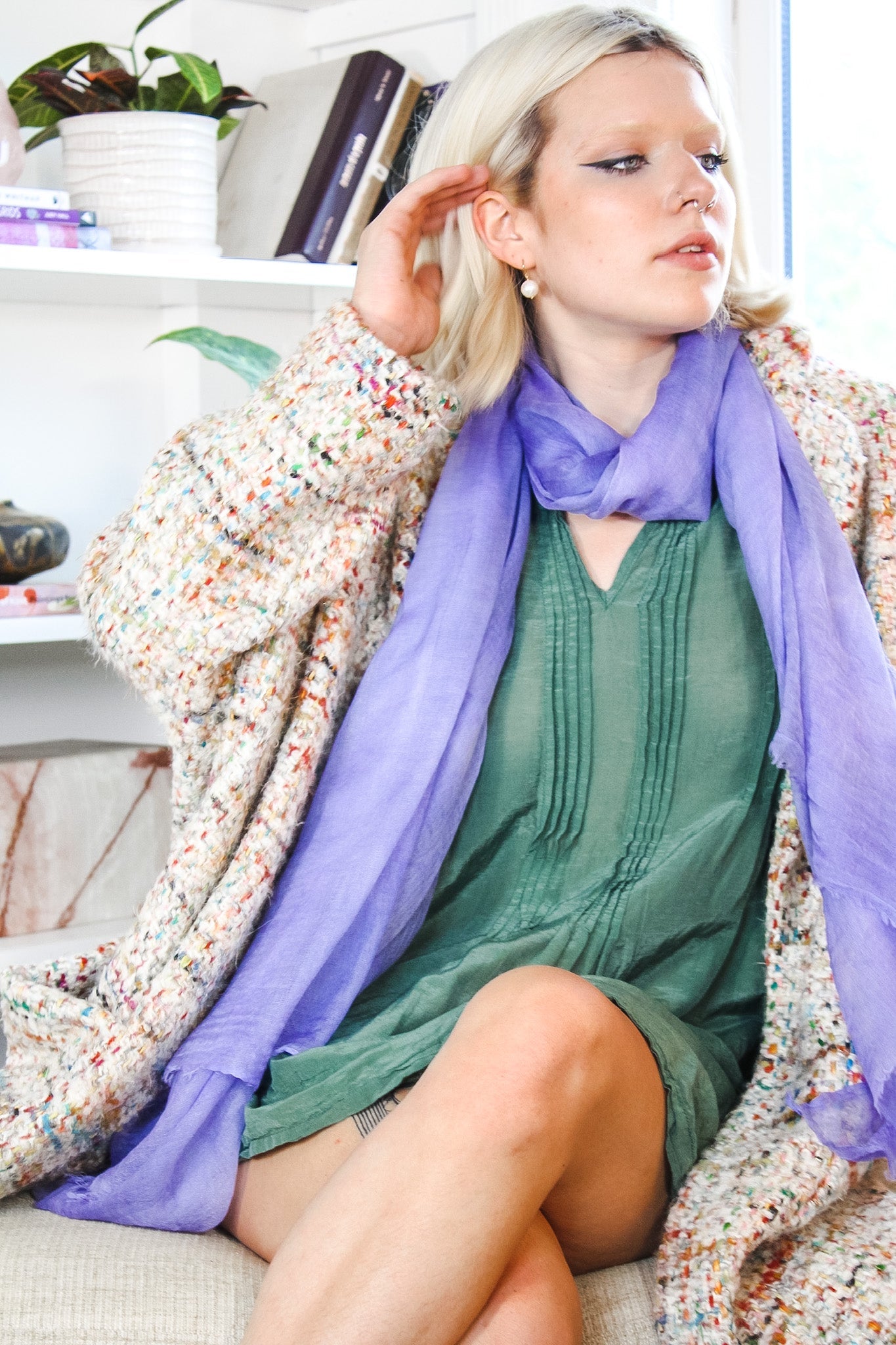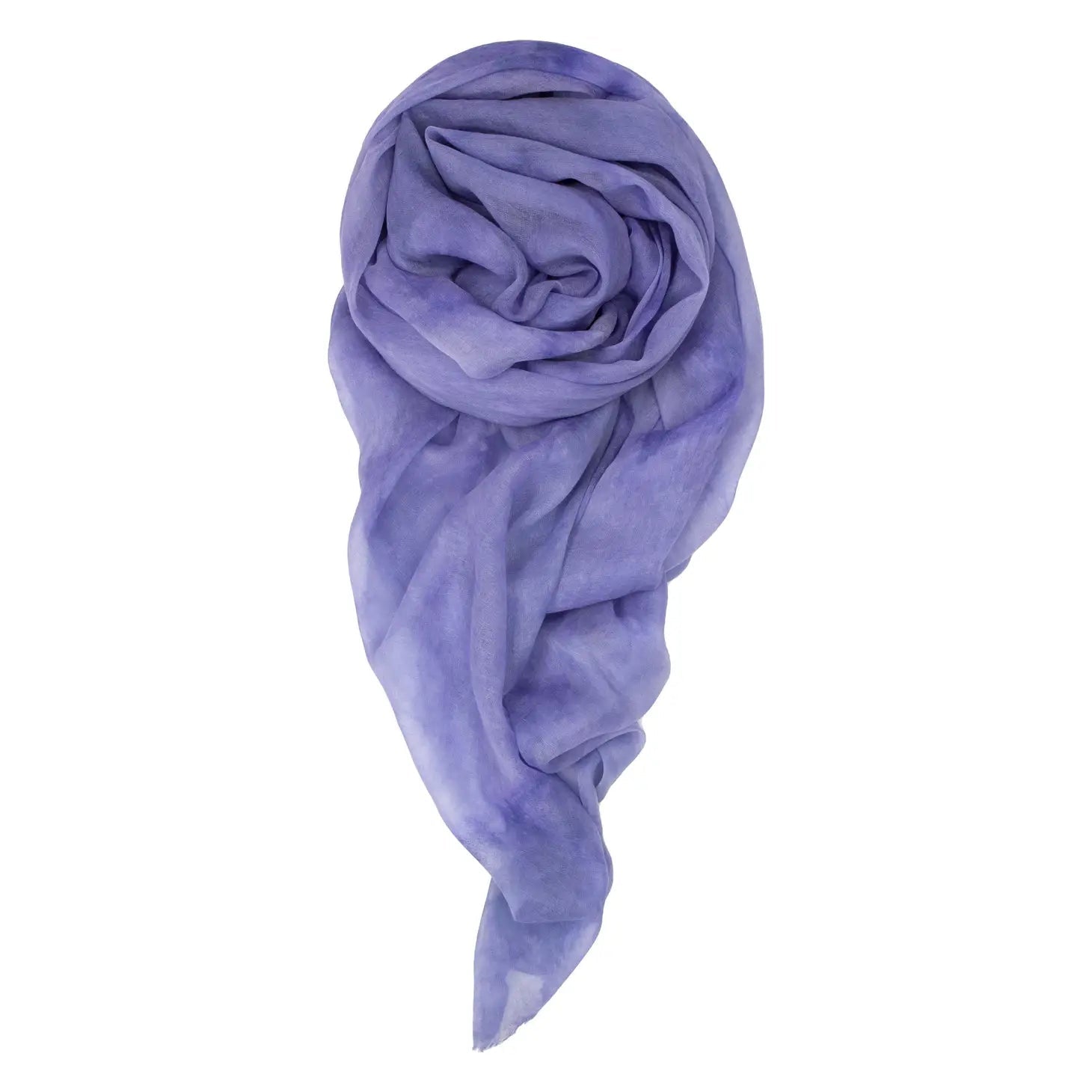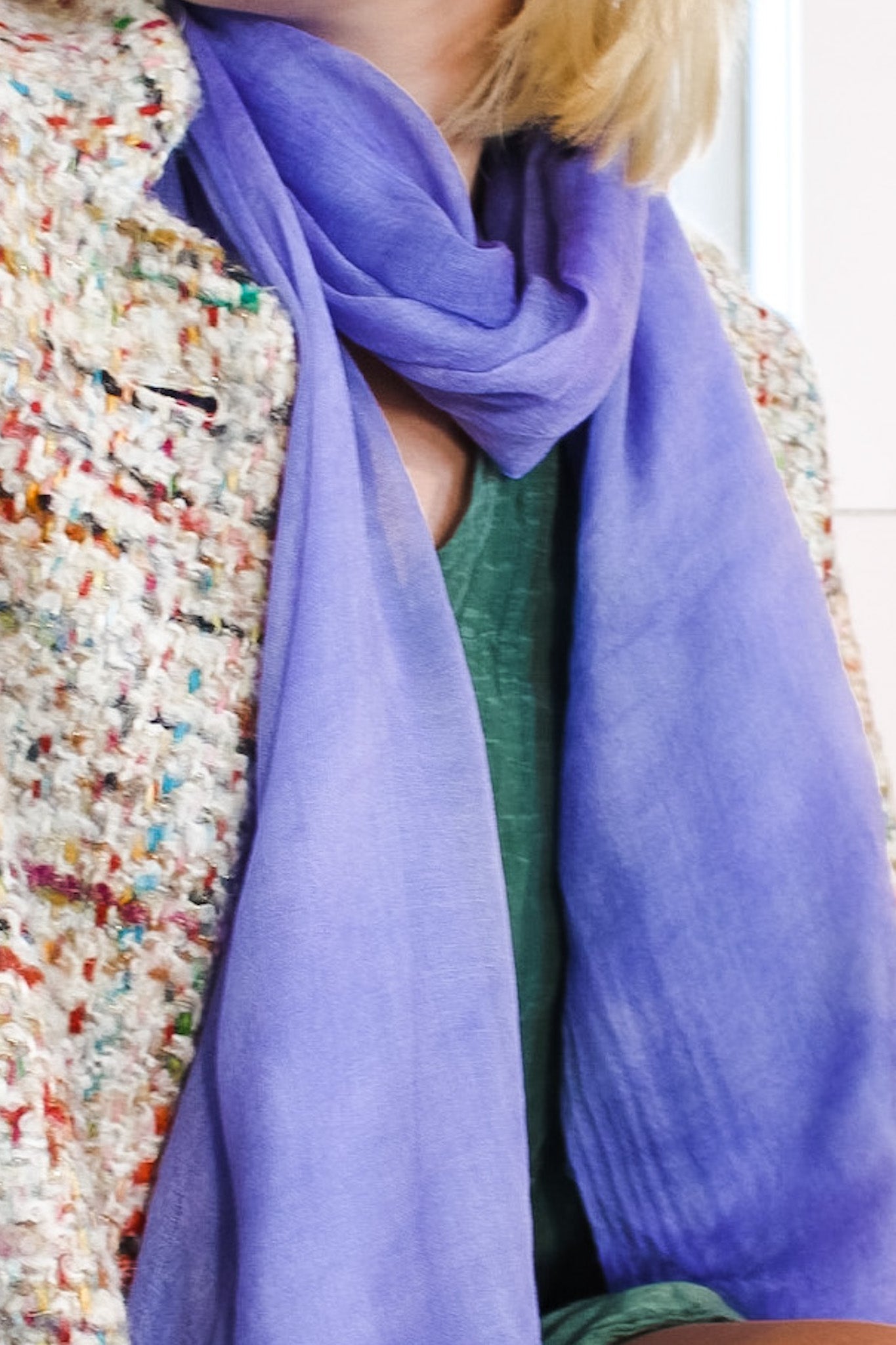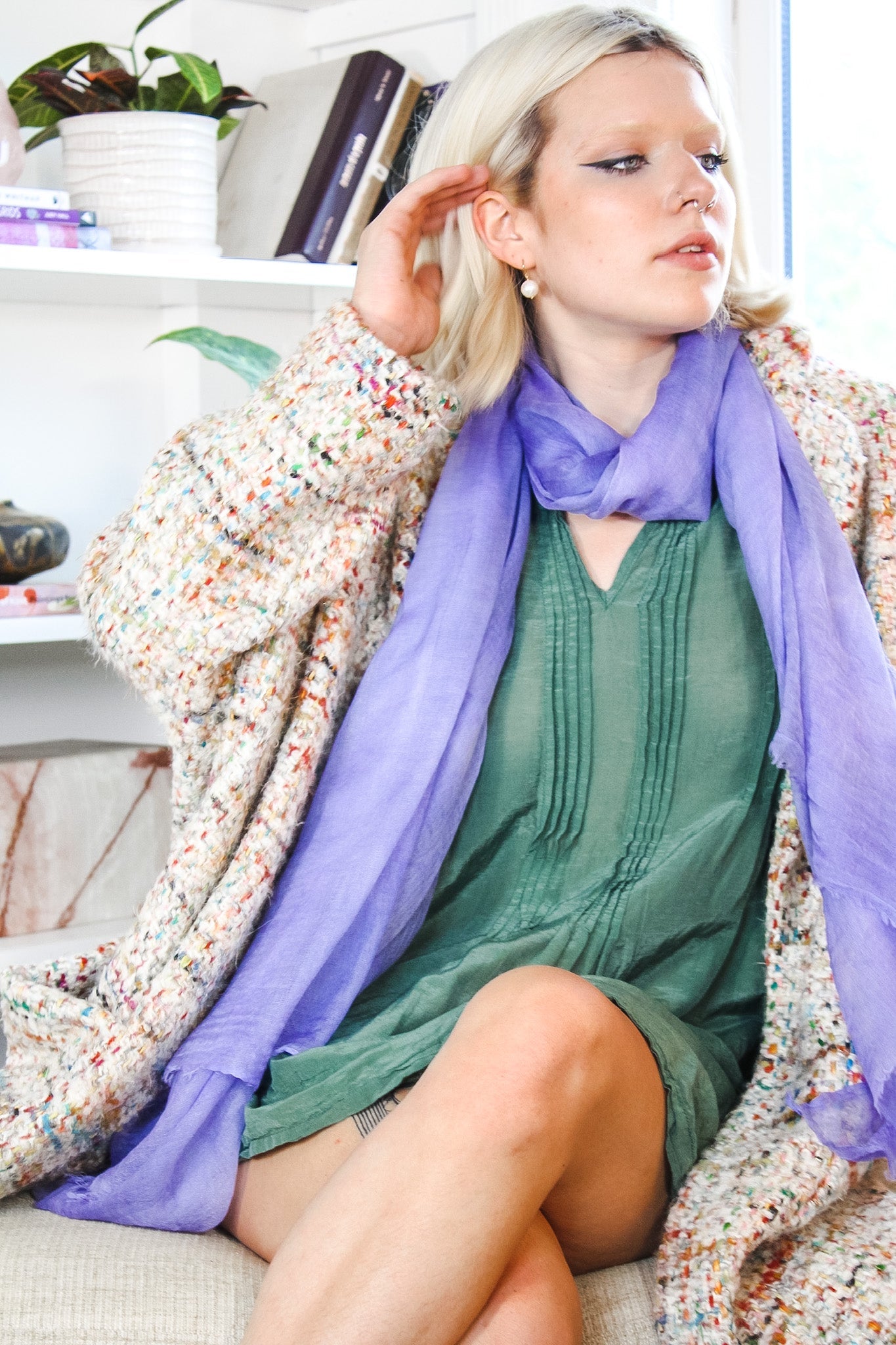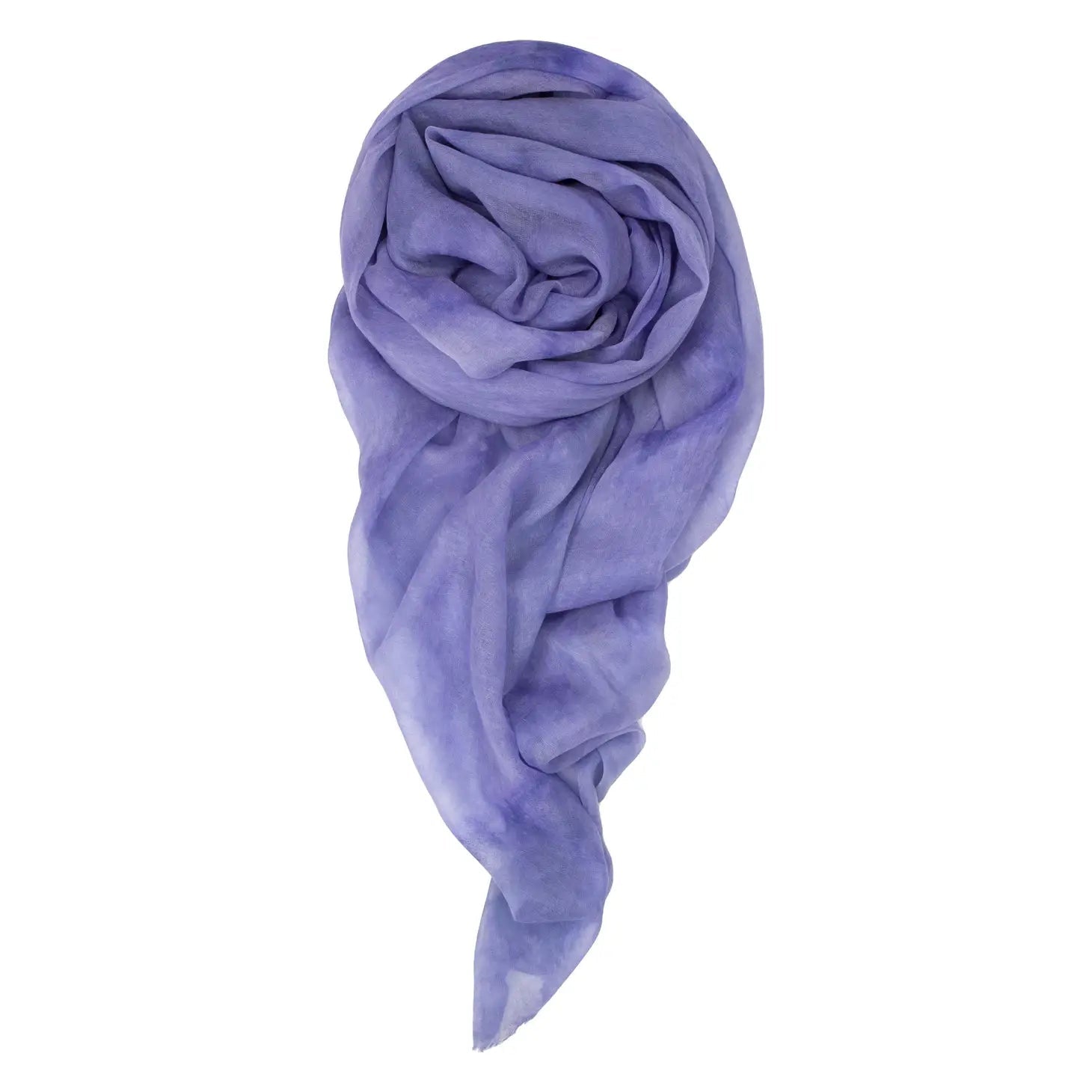 Chroma Scarf - Wisteria
Unique in every sense, you'll fall in love with these silky soft and lightweight scarves!
Made of imported 100% organza wool with eyelash fringe along the short sides, individually hand dyed 
Sized at 40" x 80" (approx.), it's the perfect lightweight accessory to complete any outfit. Great when worn as a scarf, over the shoulders, or as a beach wrap, yet still lightweight enough to keep in your bag!
Please note, due to the individual hand dyeing process, each piece is unique. Slight variation in color is normal and should be expected.
100% wool 
Made in USA