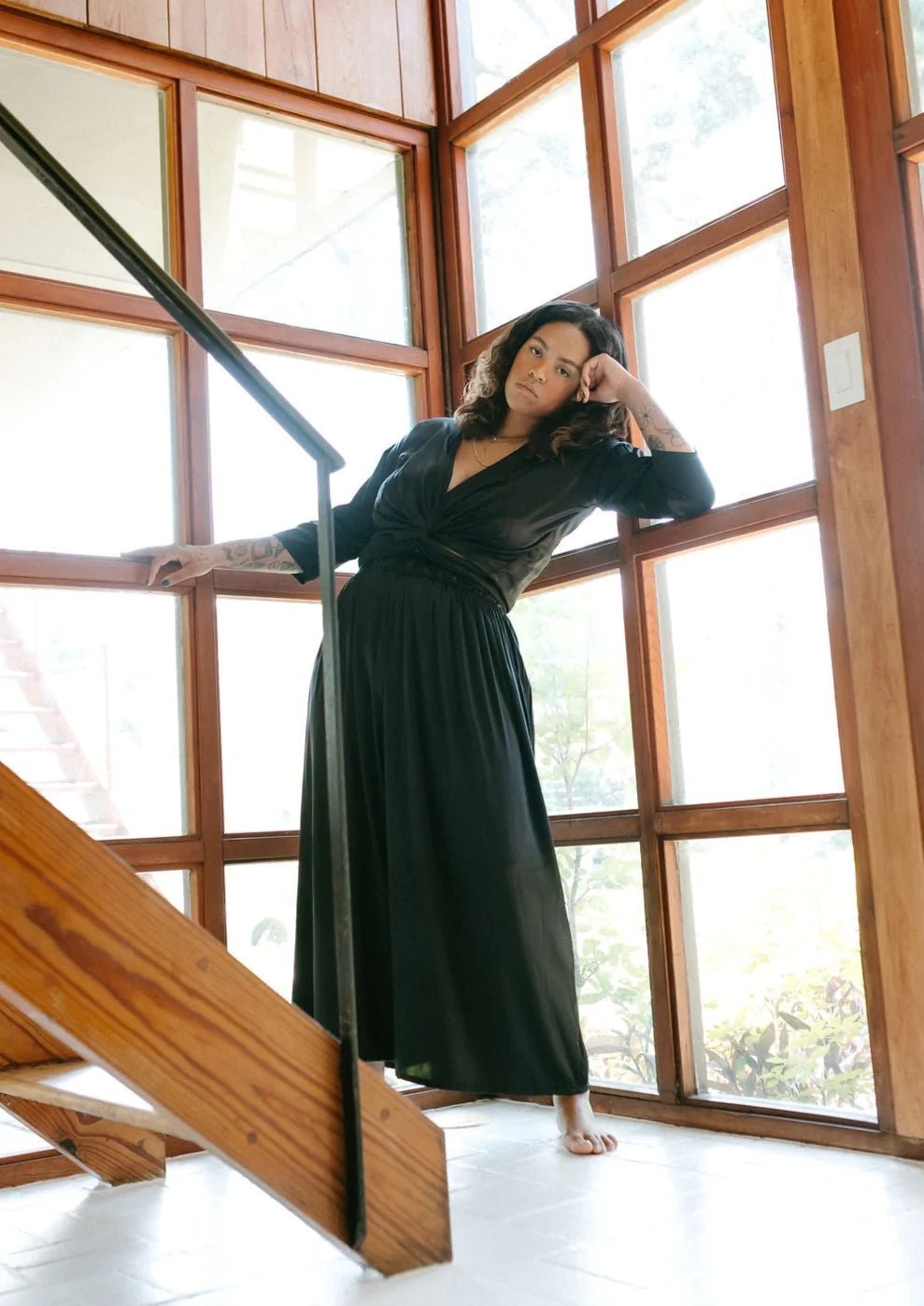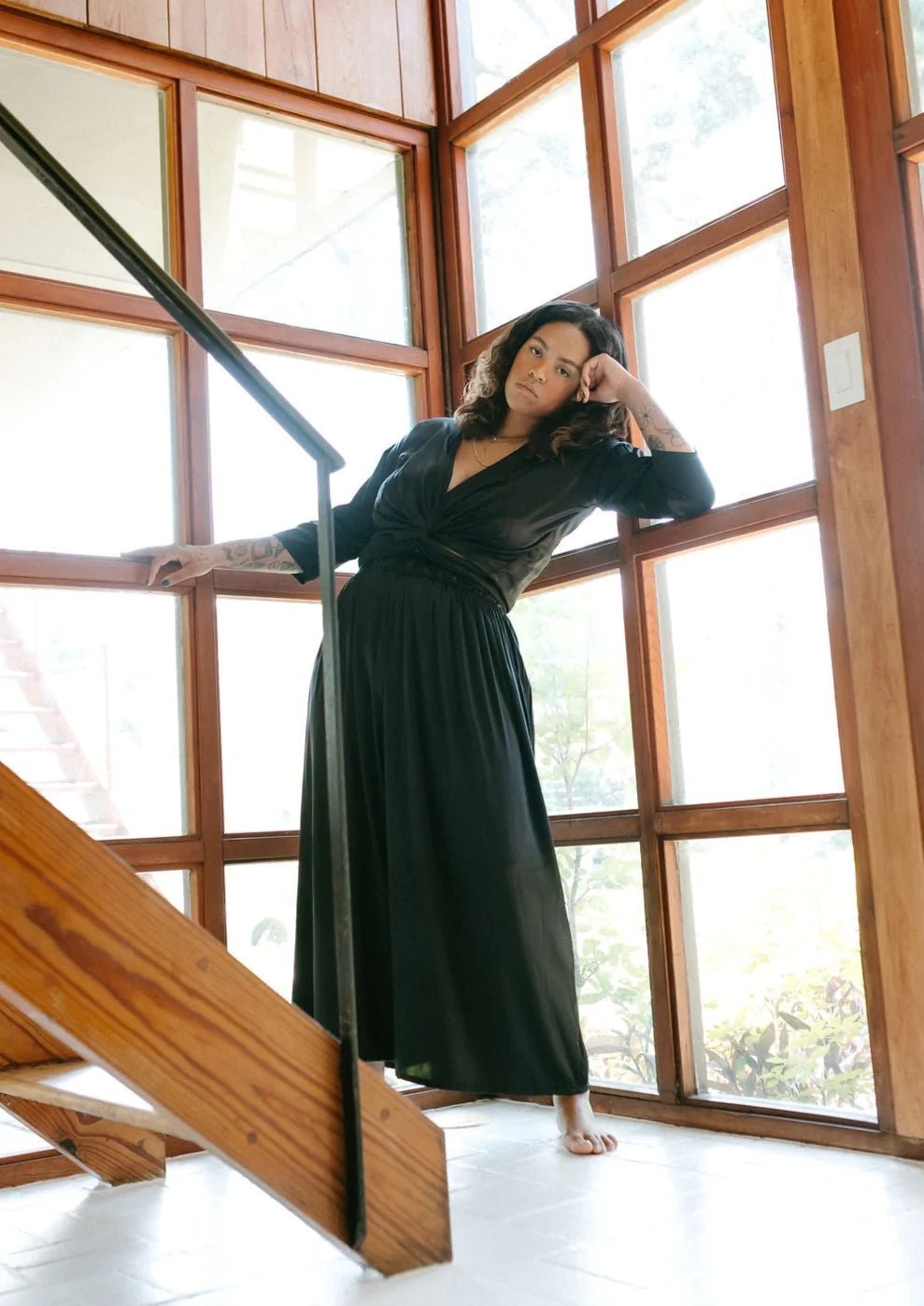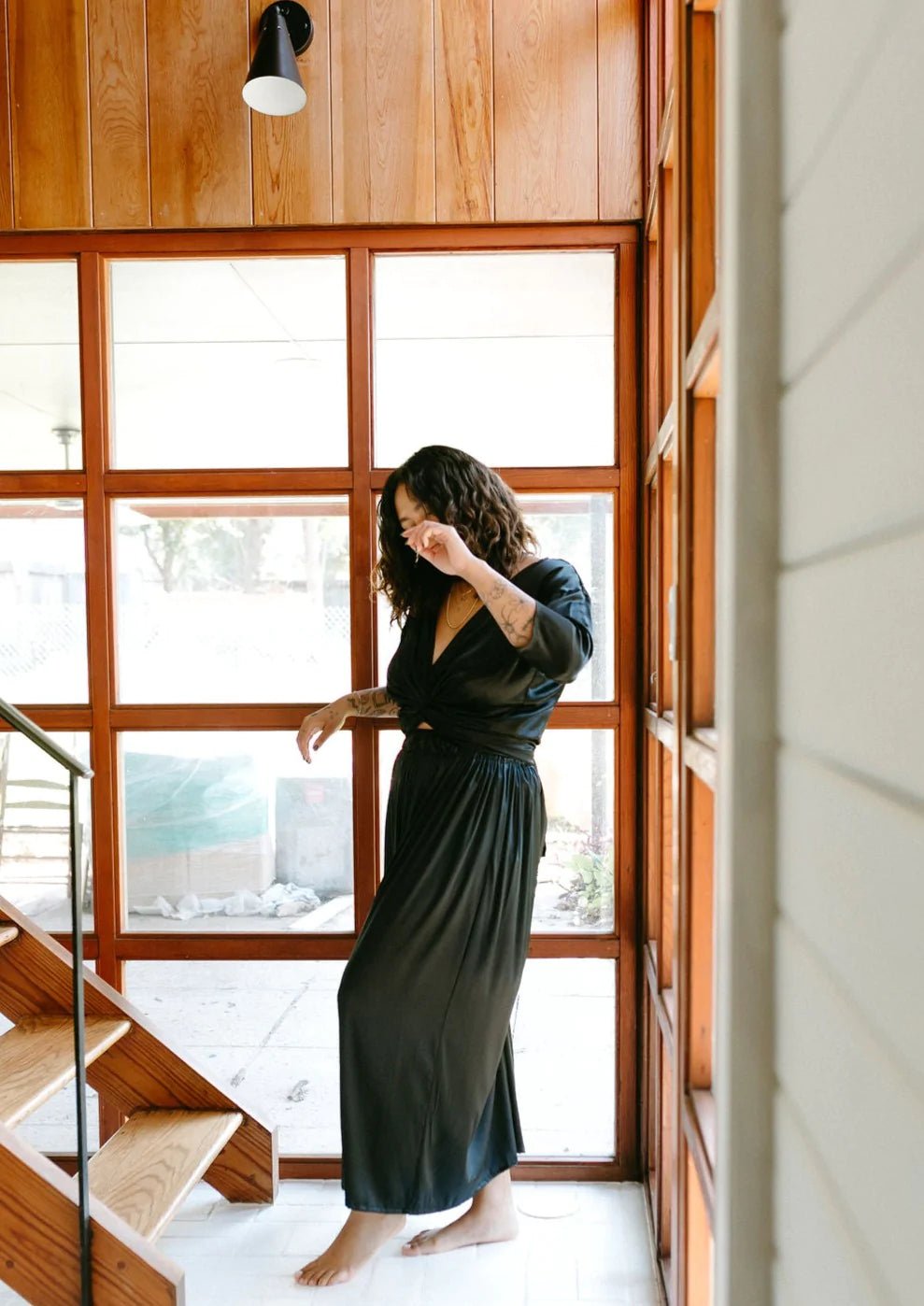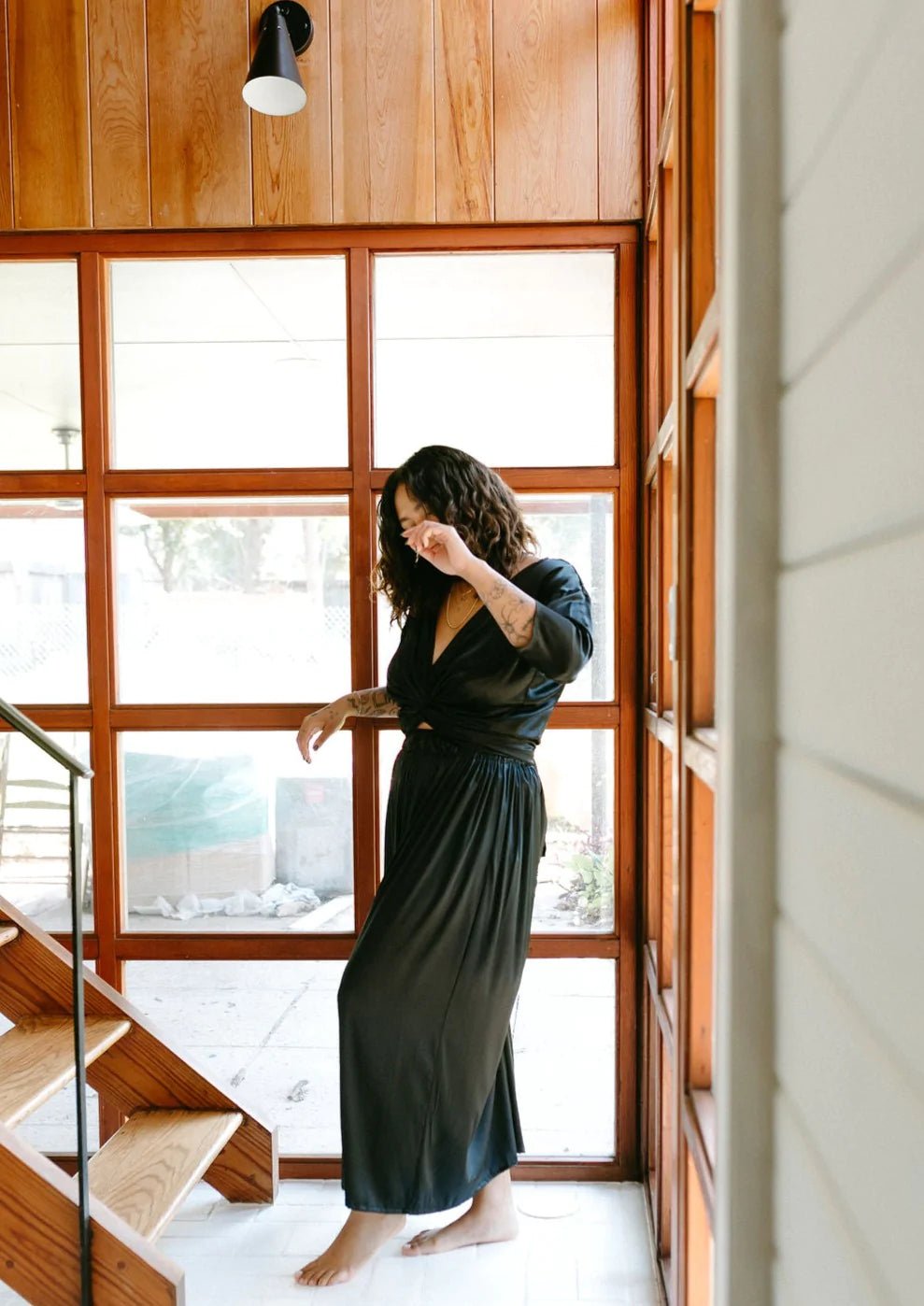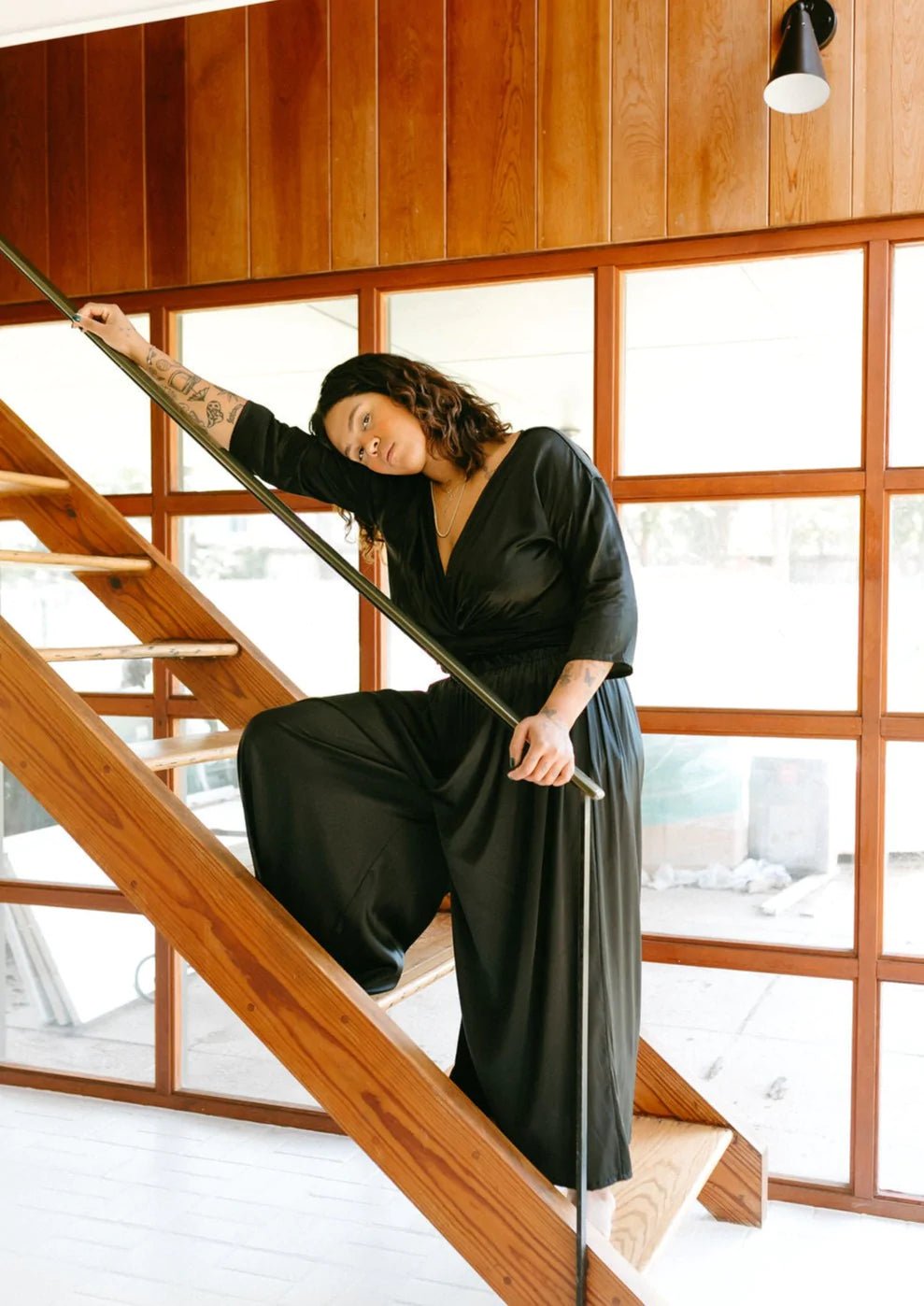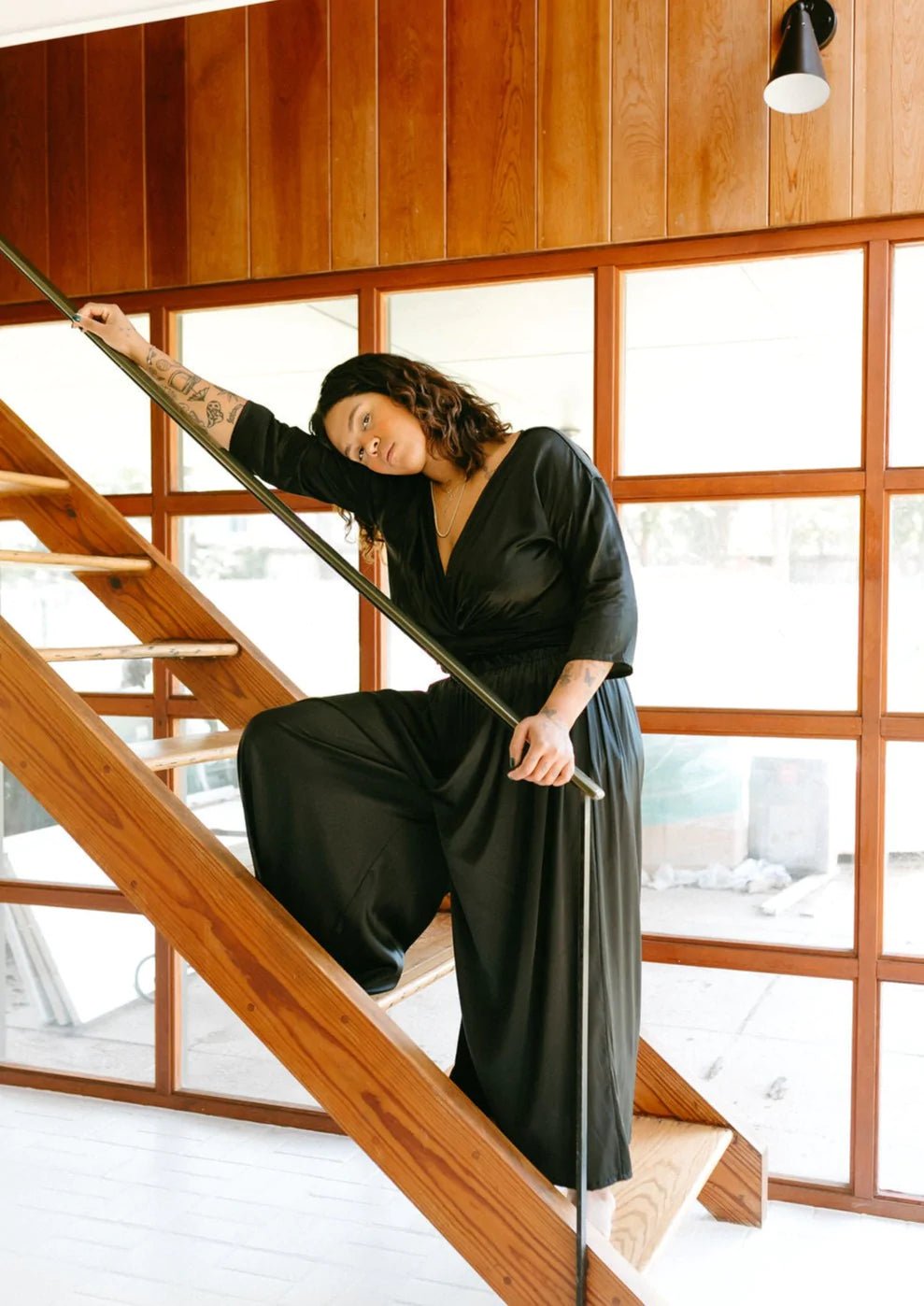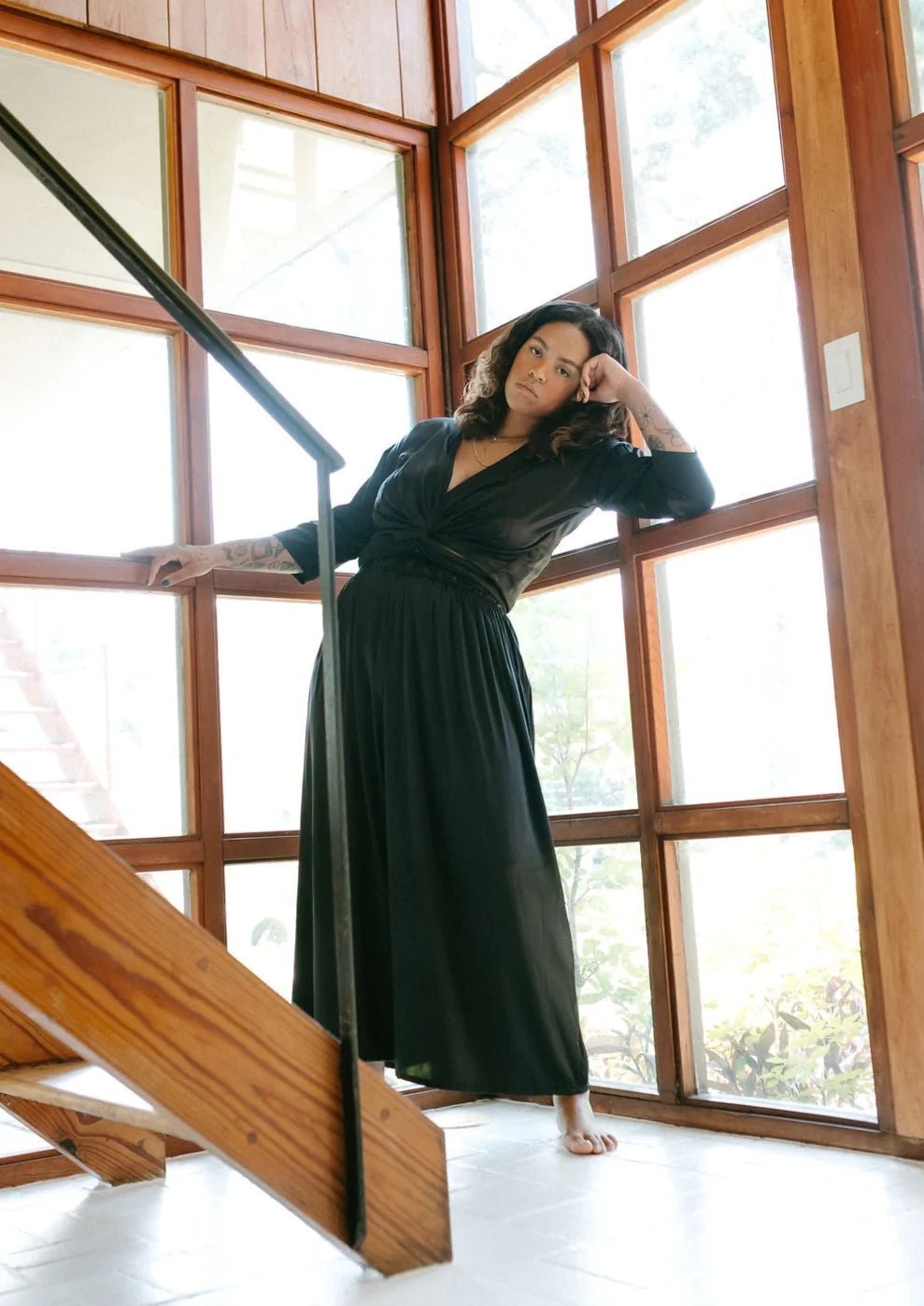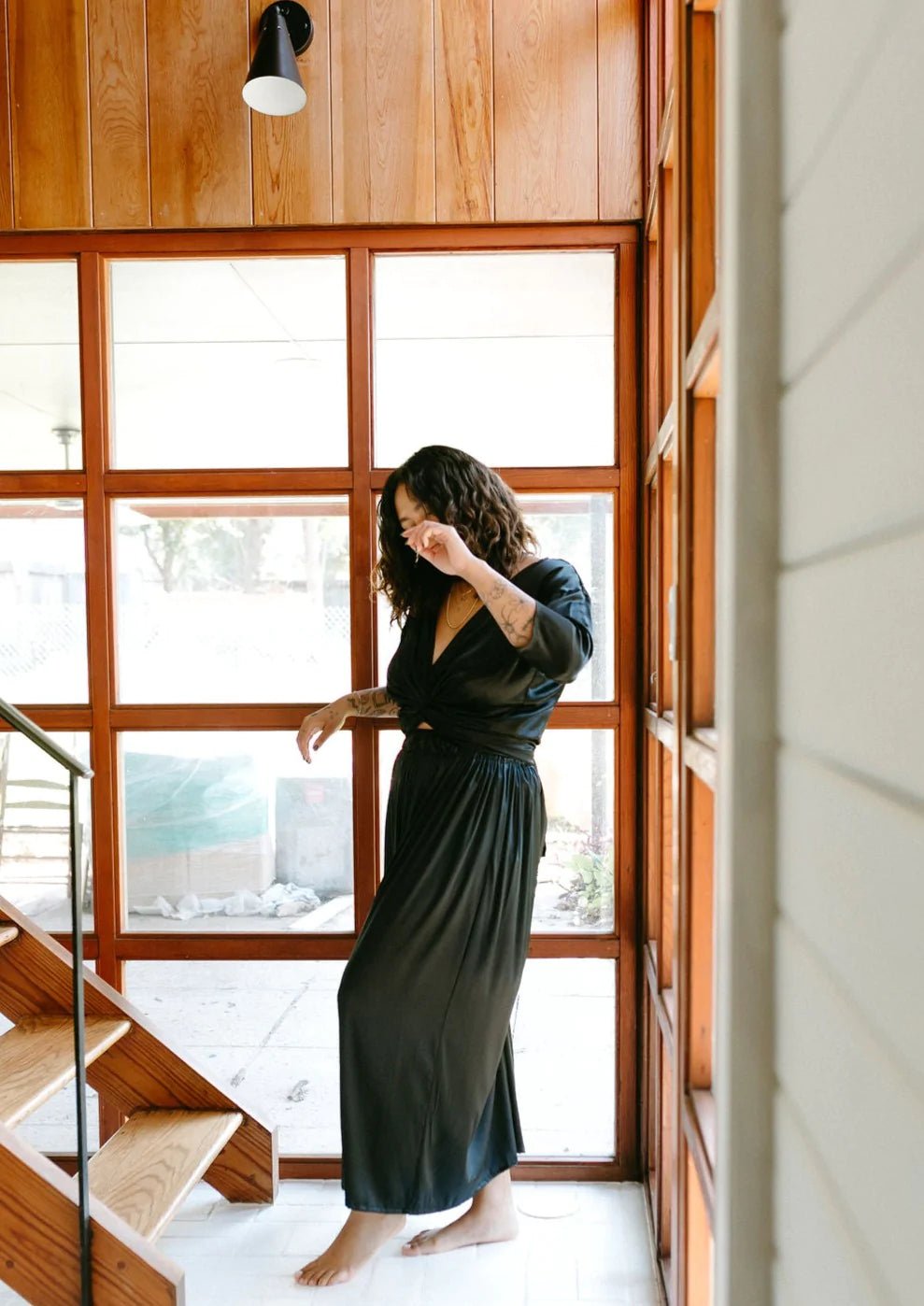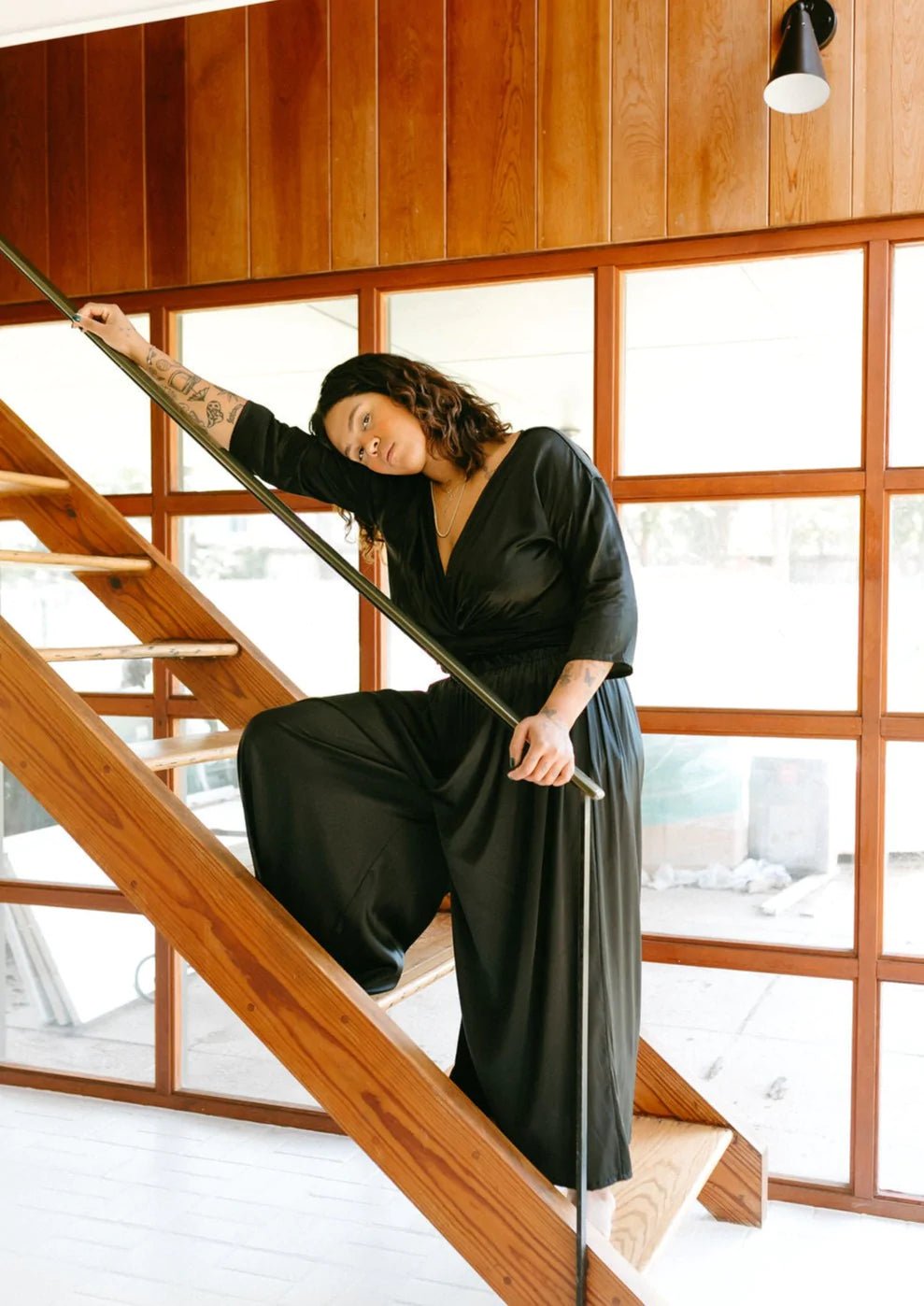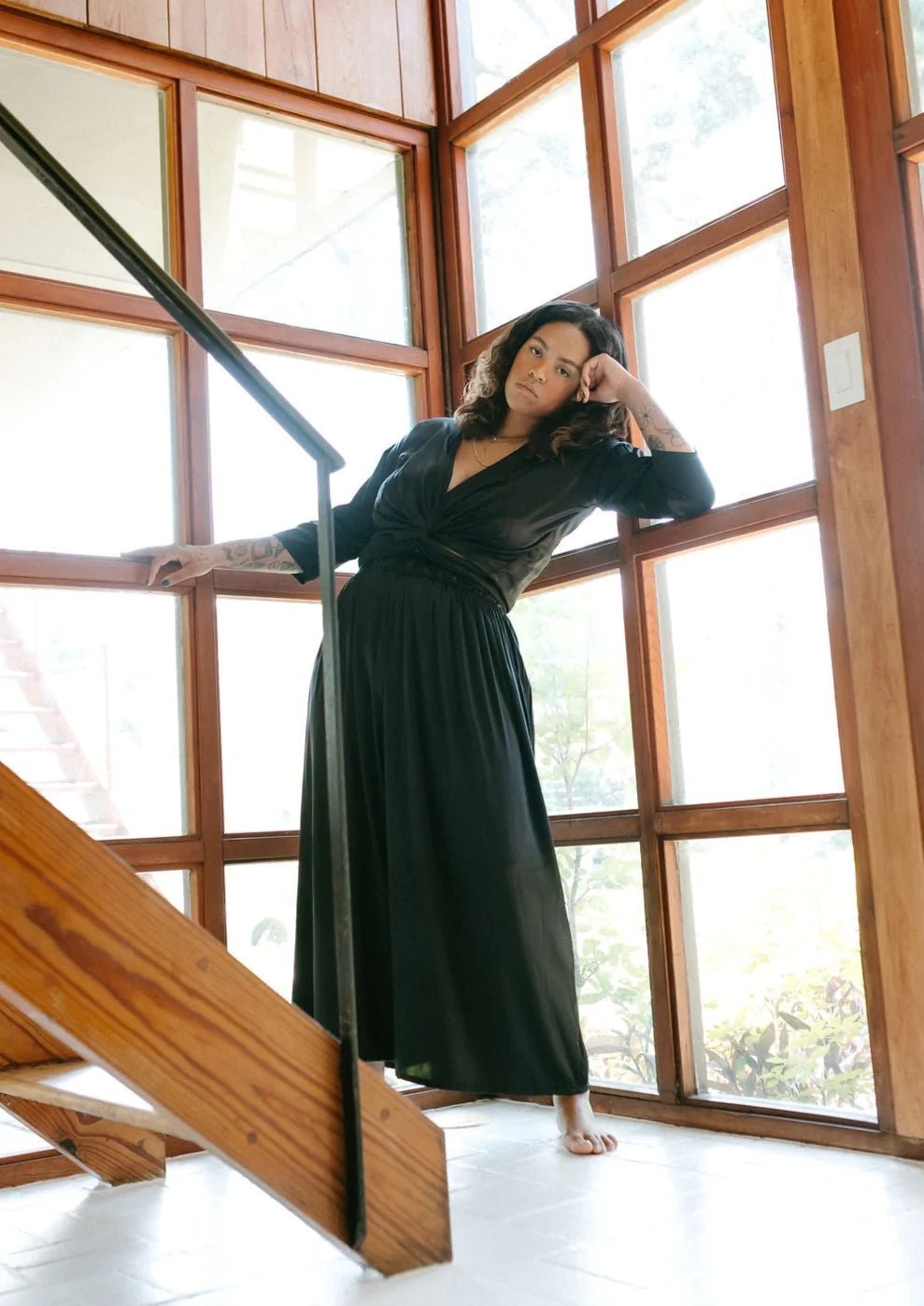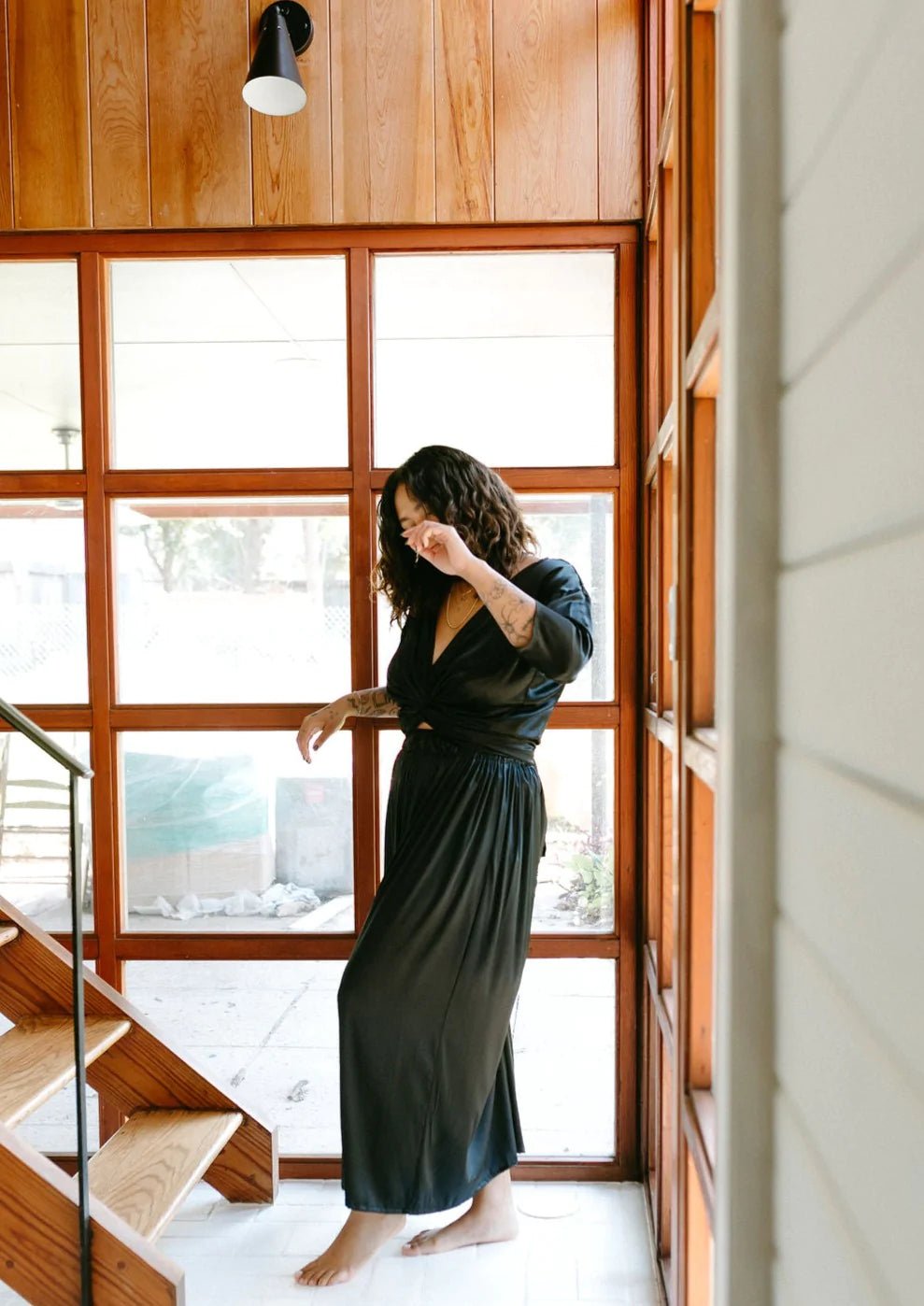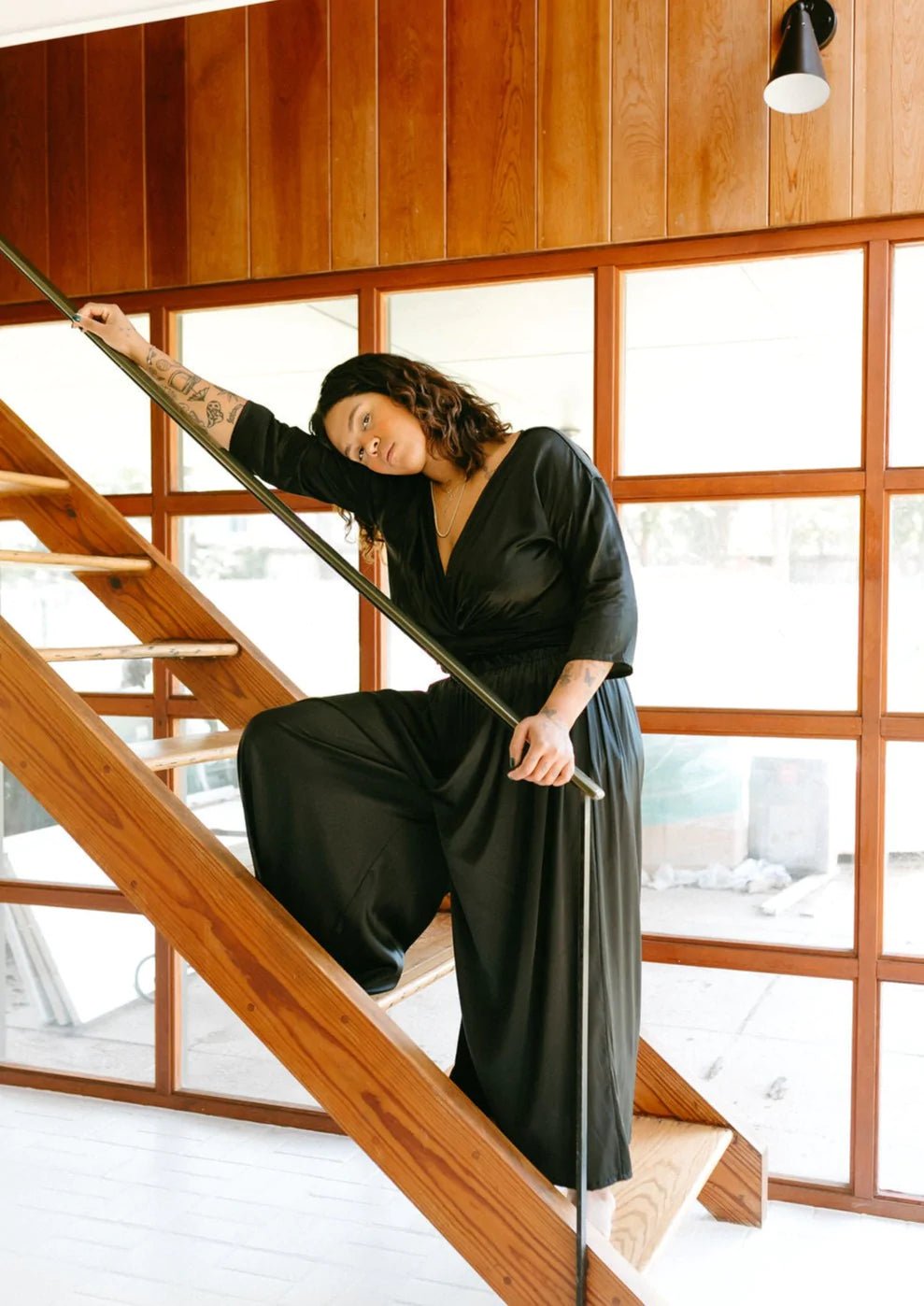 Palazzo Pant in Silk Charmeuse- Black
The Palazzo Pant by Miranda Bennett is a made in Silk Charmeuse, a satin faced and luxurious fabric now with added stretch for comfort and durability. 
Fabric content: 95% Silk and 5% Lycra
The sustainable colors in this collection are formulated and dyed in-house in Austin, TX with non-toxic, plant-based dyes. For black, we use conventional dyes. 
Size 1 Fits  US Size 0-6

Waist Resting 26"
Waist Maximum Stretch 38"
Inseam 24.5"
Length 40.5"
Size 2 Fits US Size 8-12
Waist Resting 29"
Waist Maximum Stretch 42"
Inseam 24.5"
Length 40.5"
Size 3 Fits US Size 14-18
Waist Resting 34"
Waist Maximum Stretch 49"
Inseam 24.5"
Length 40.5"