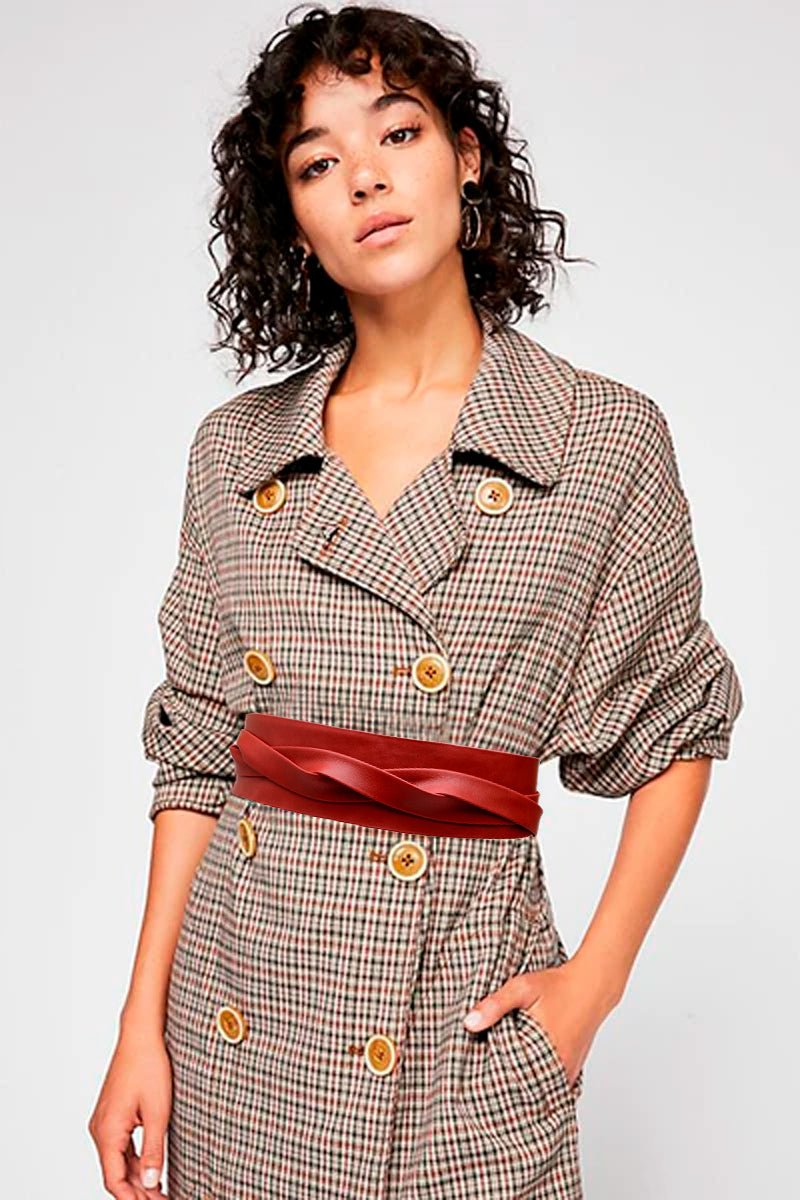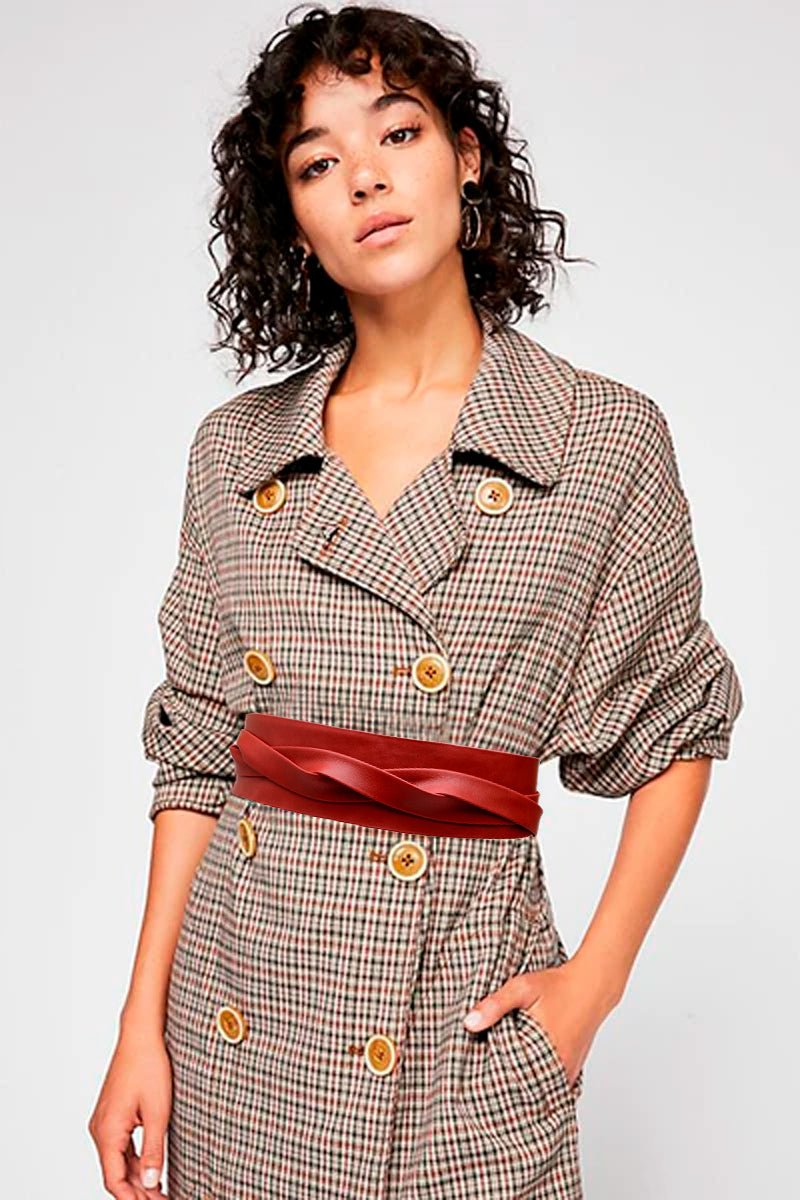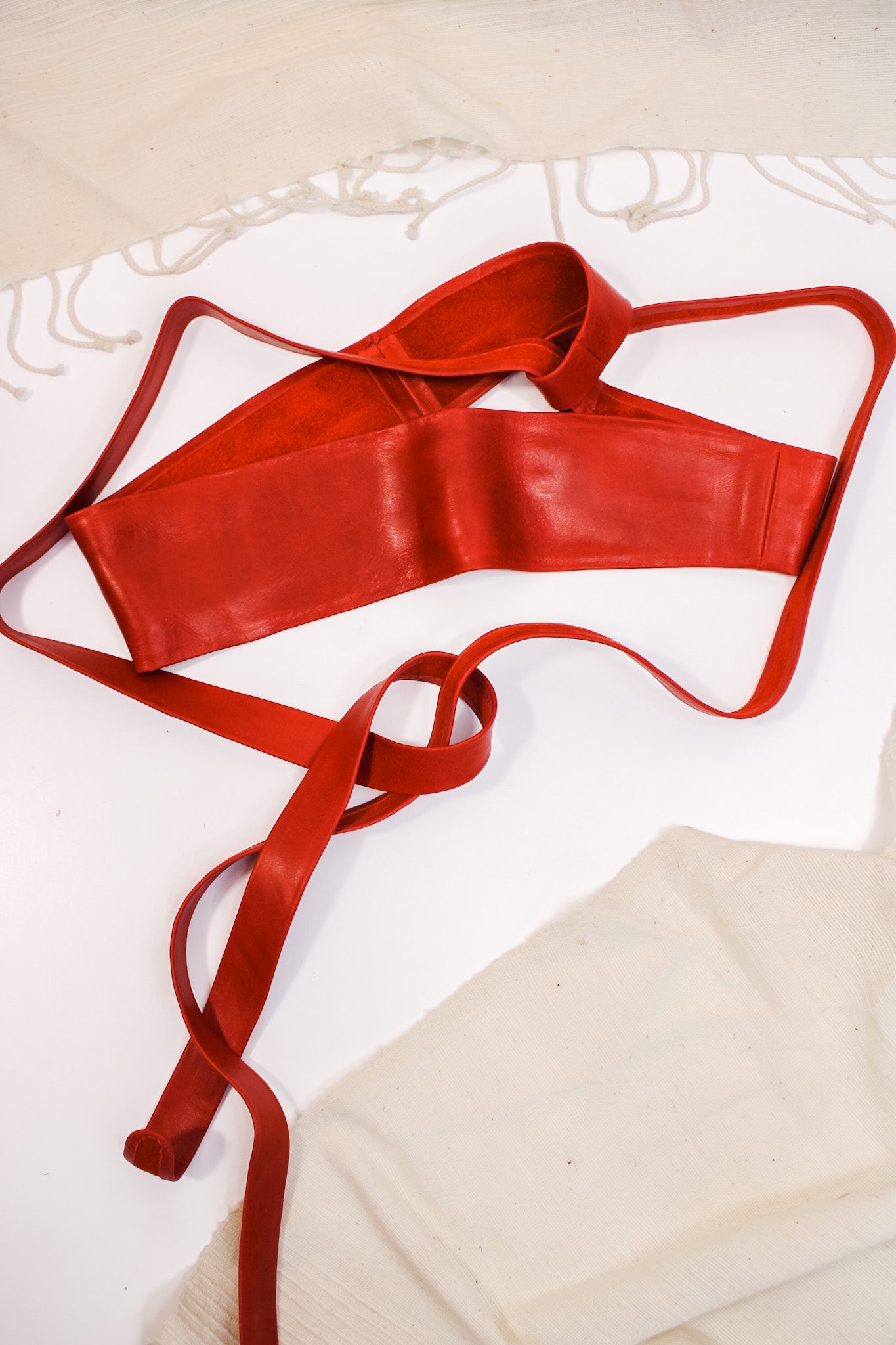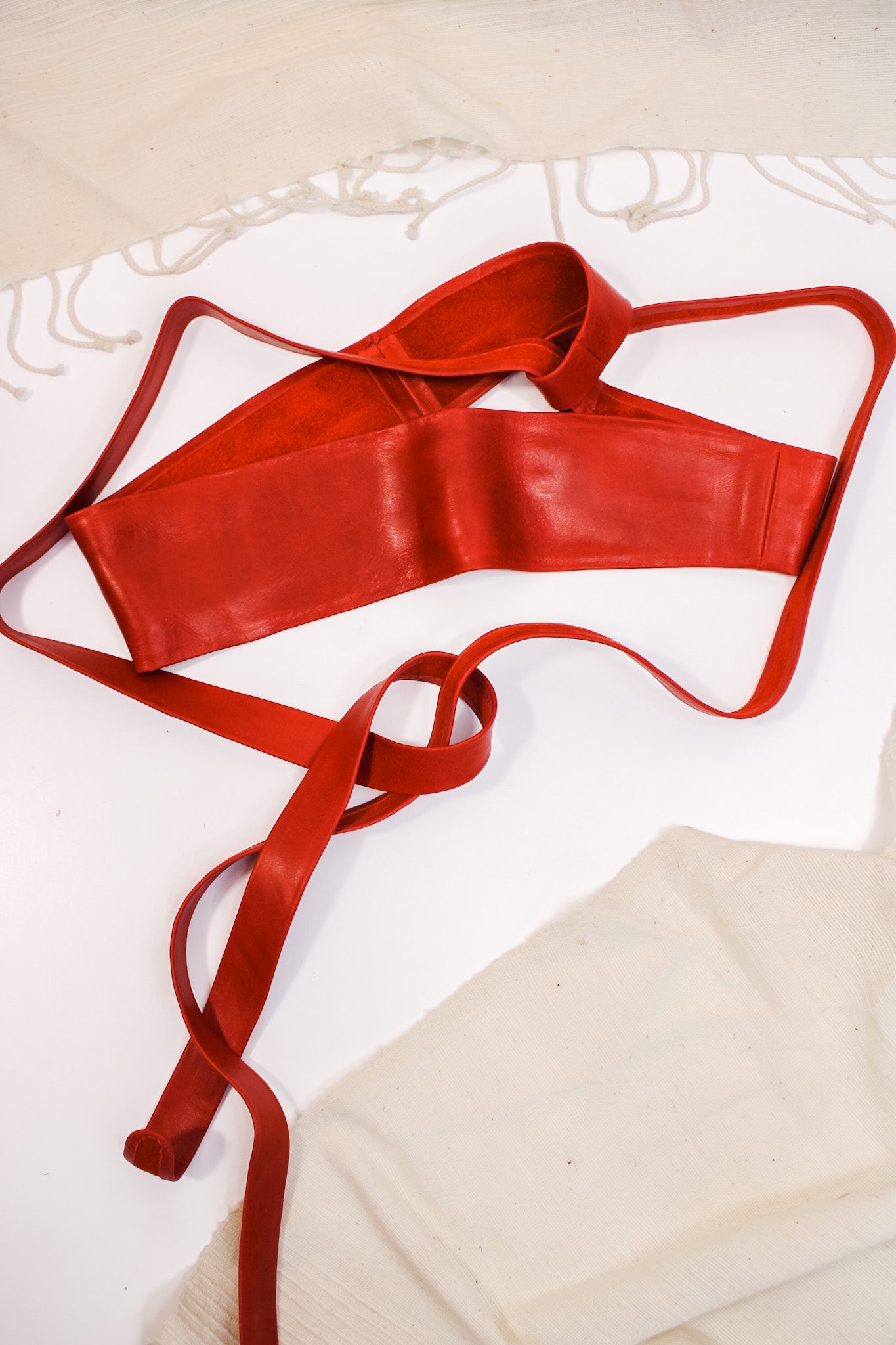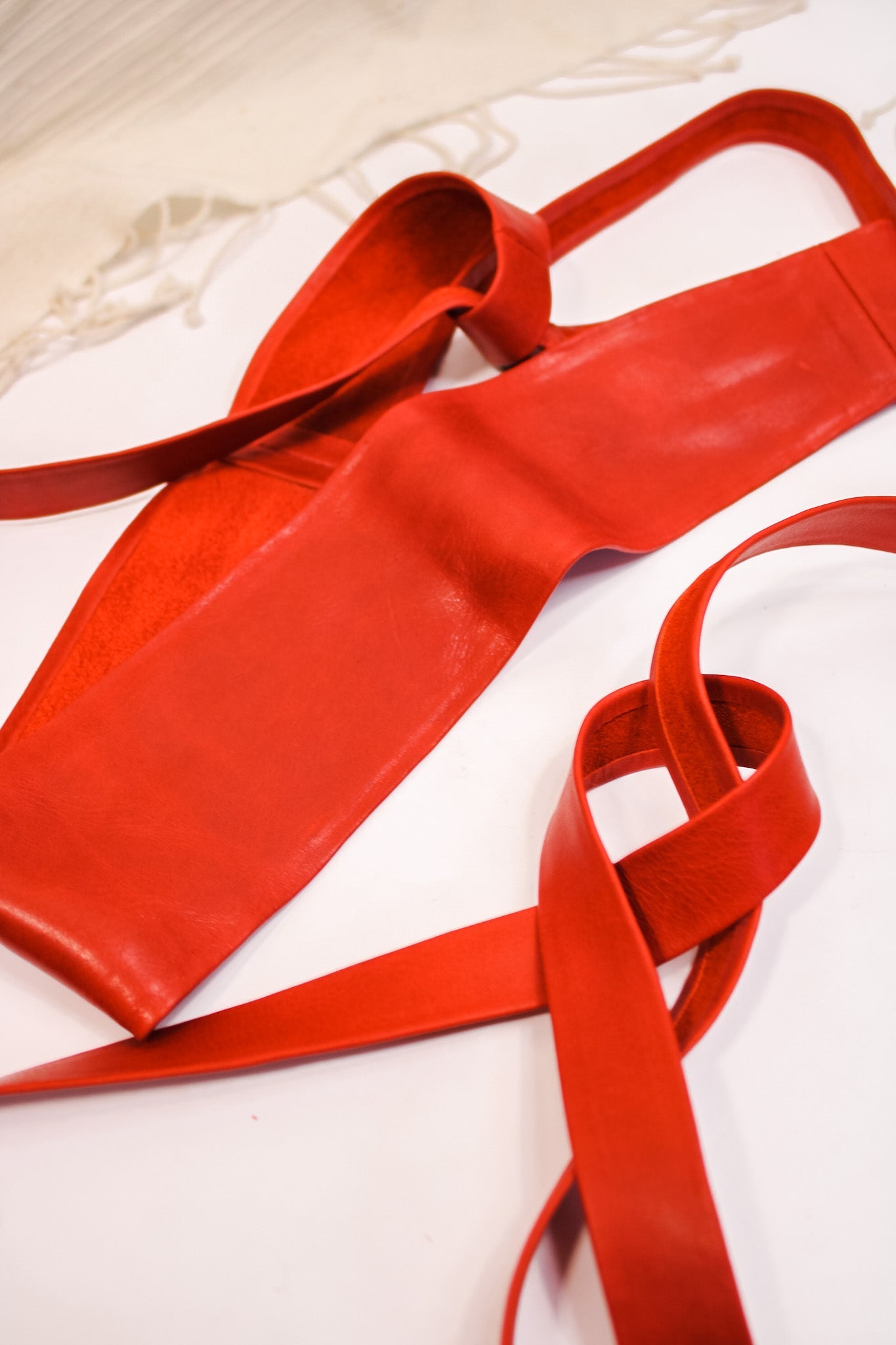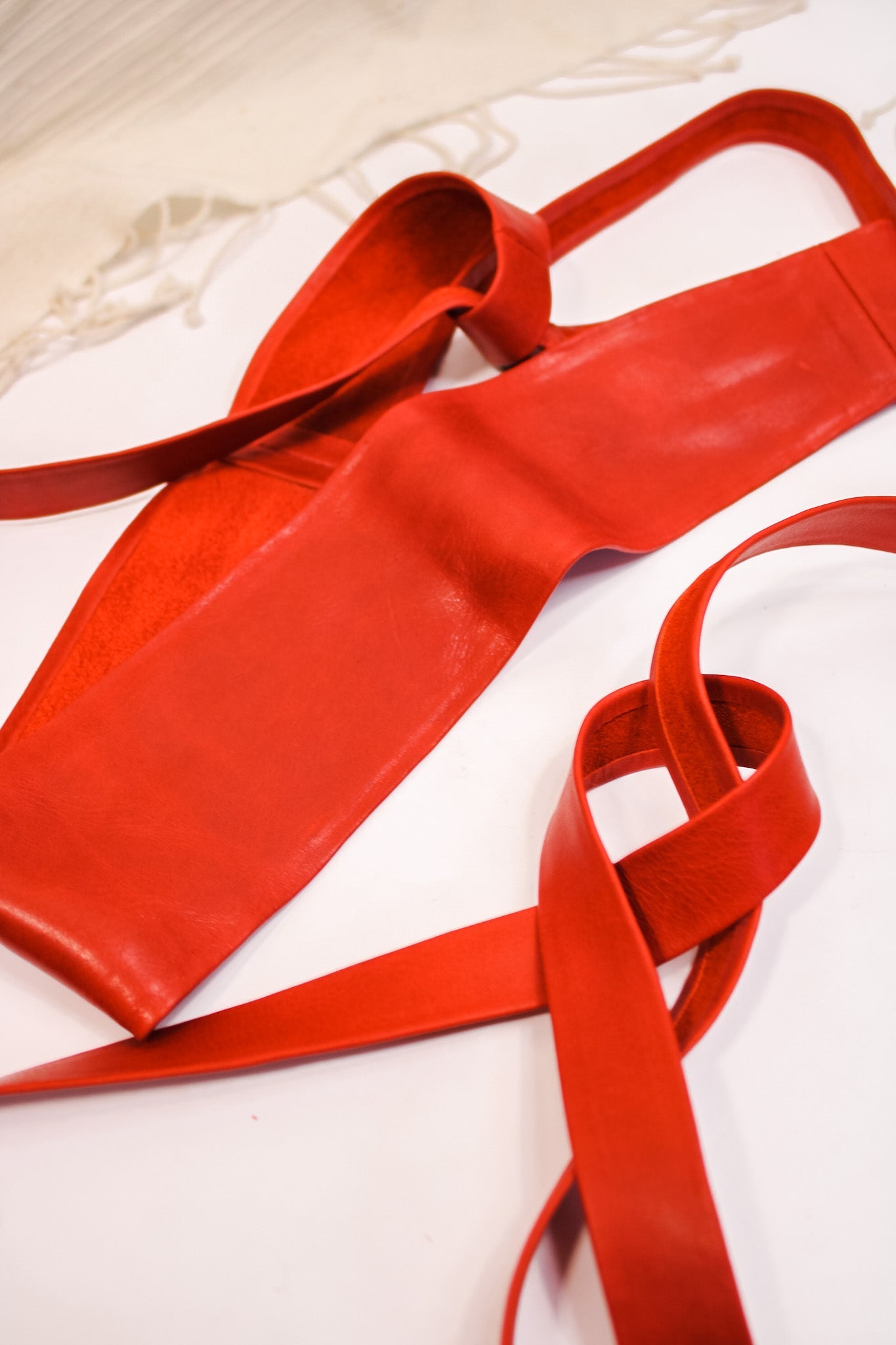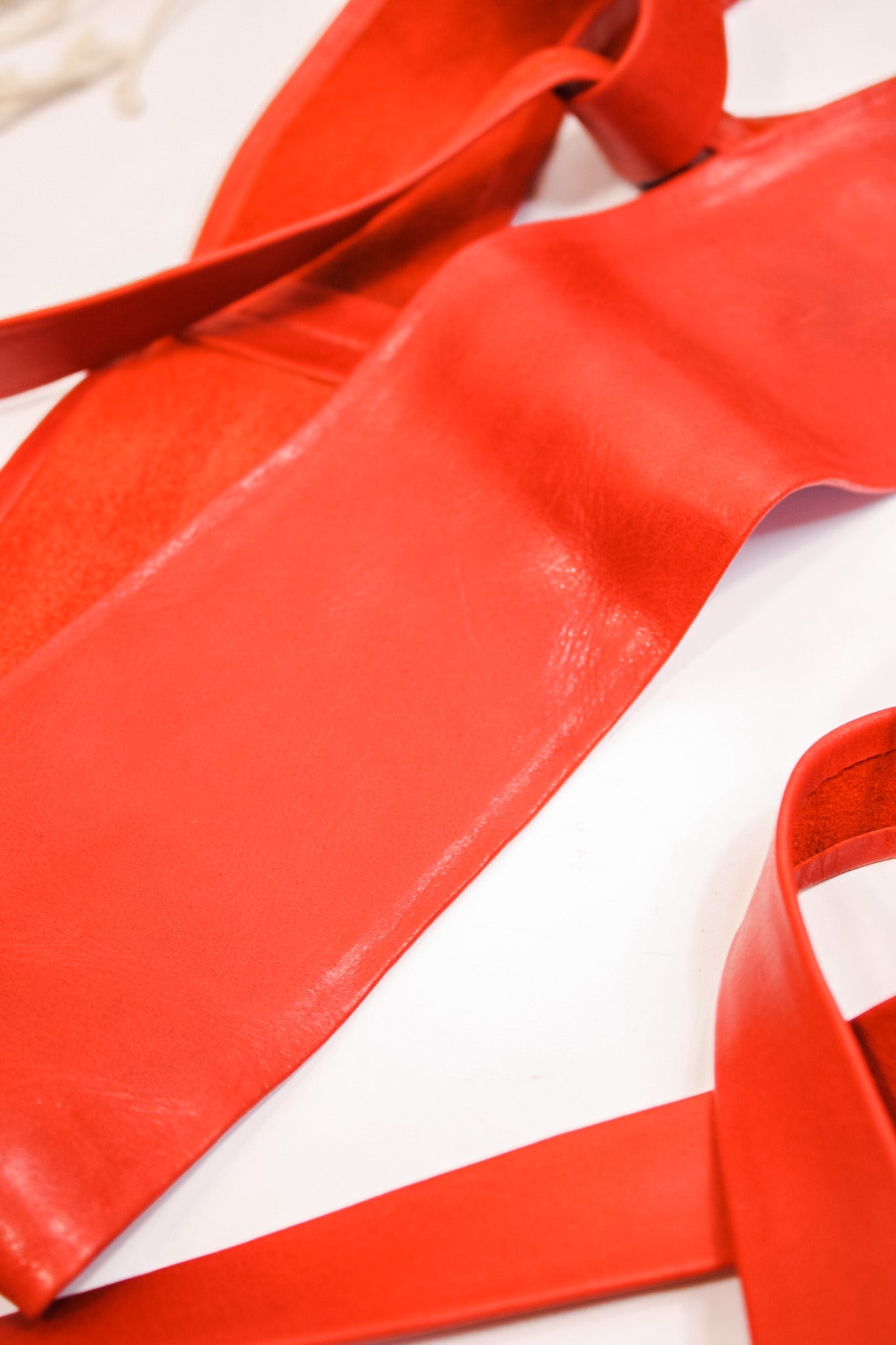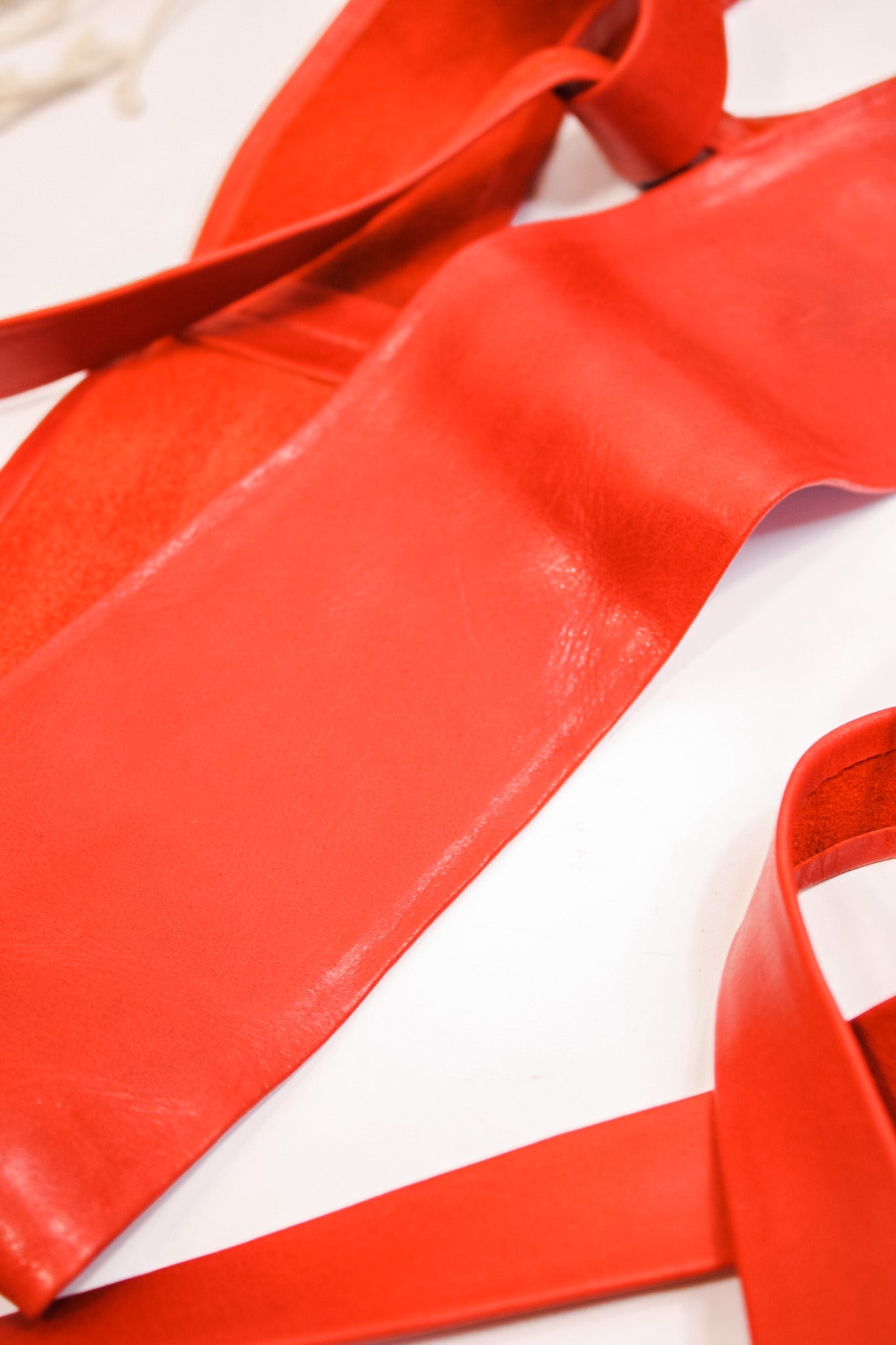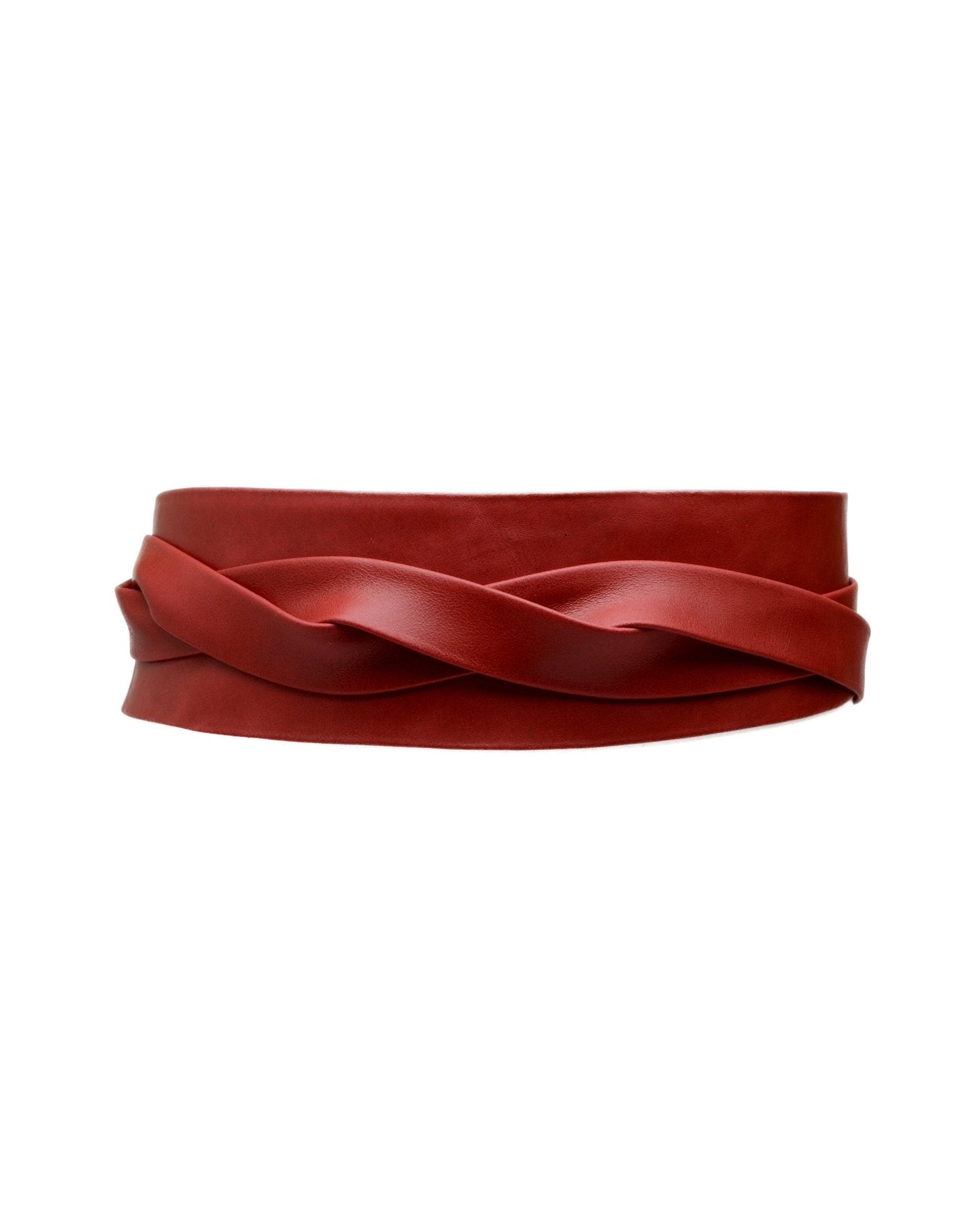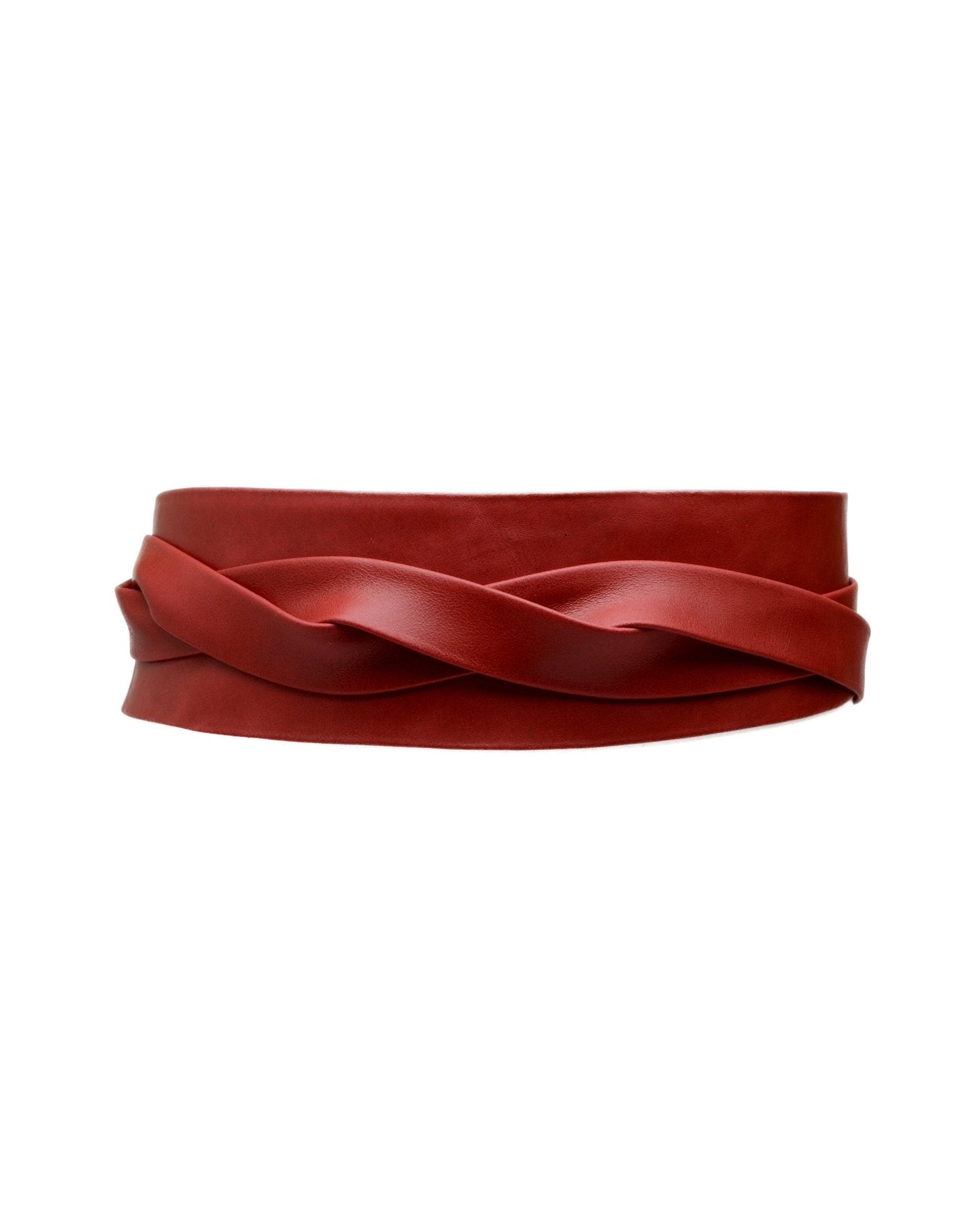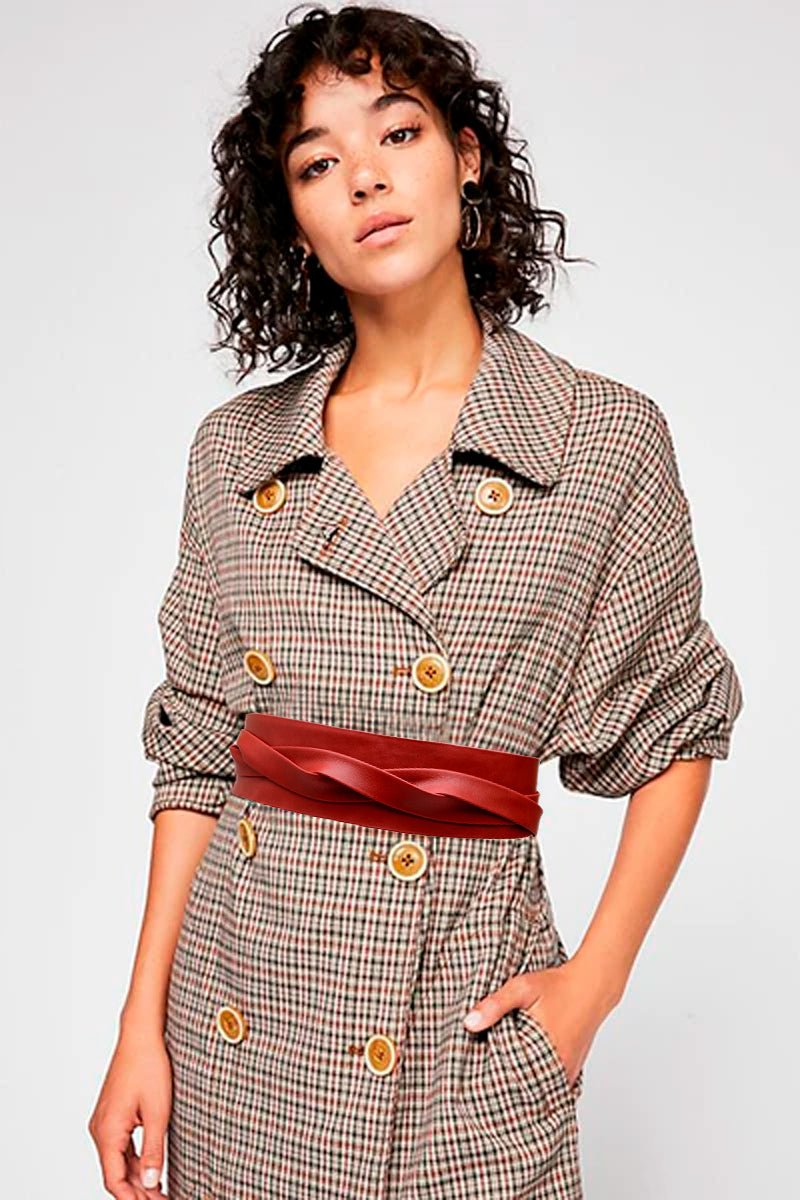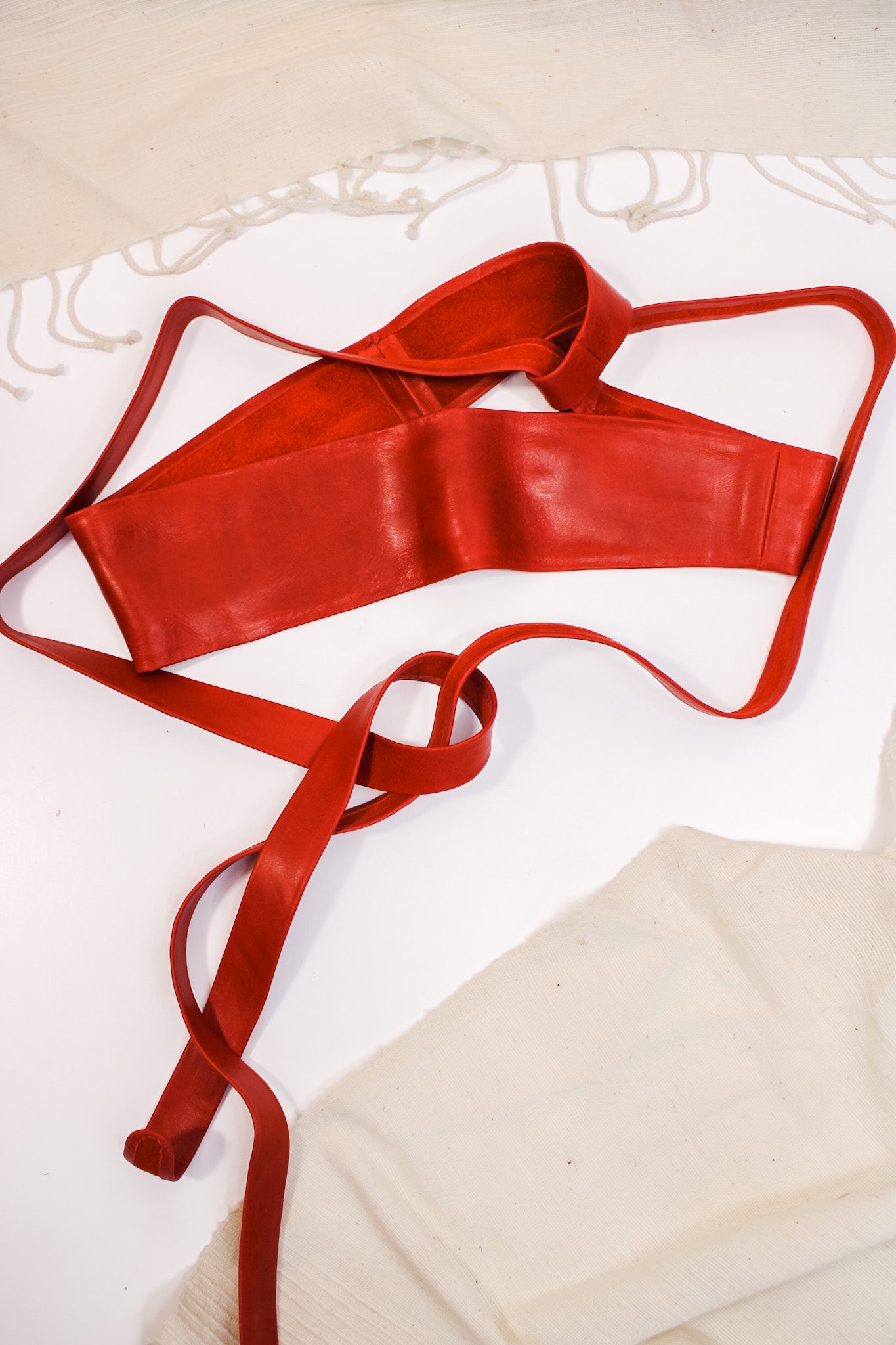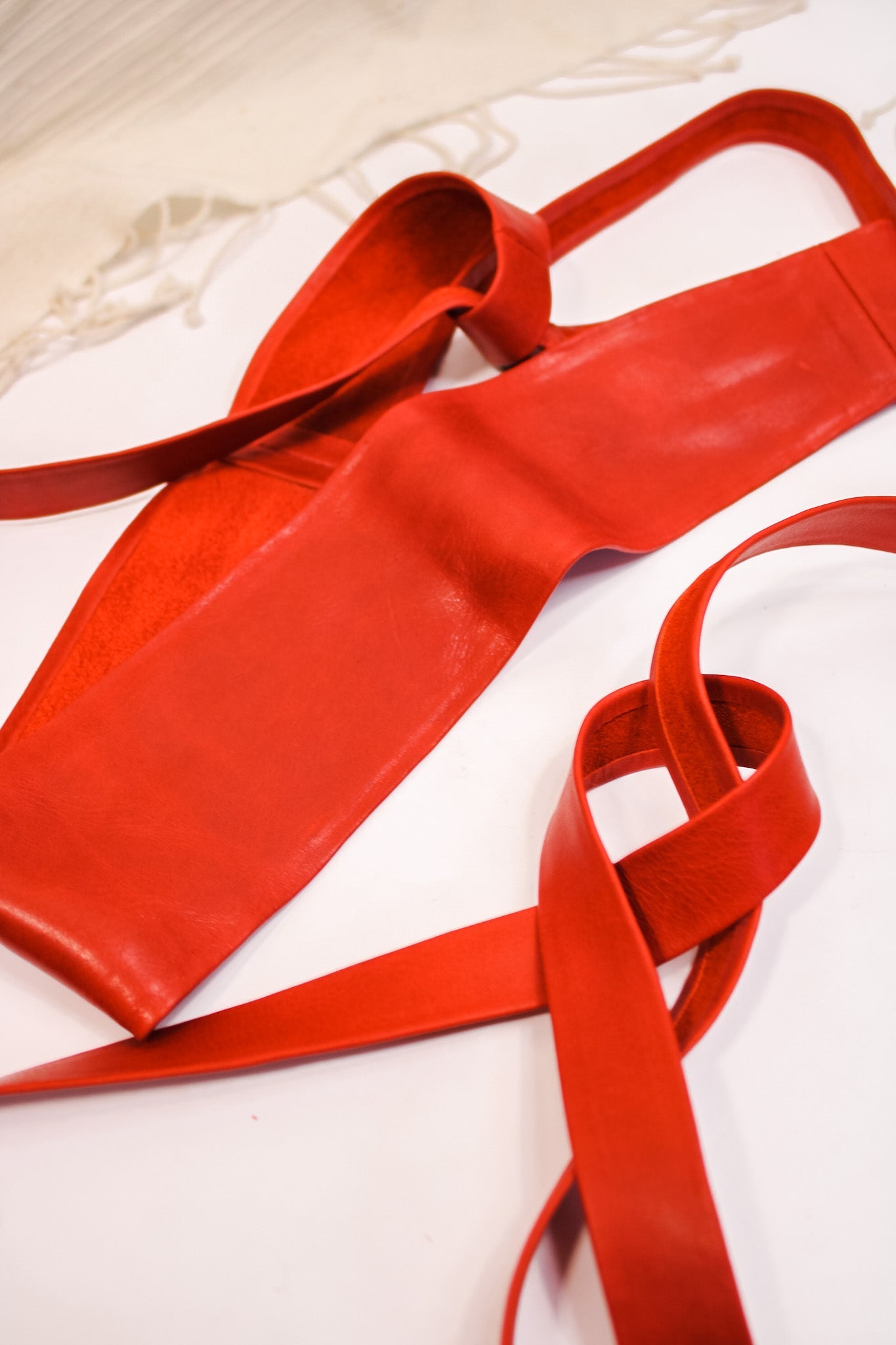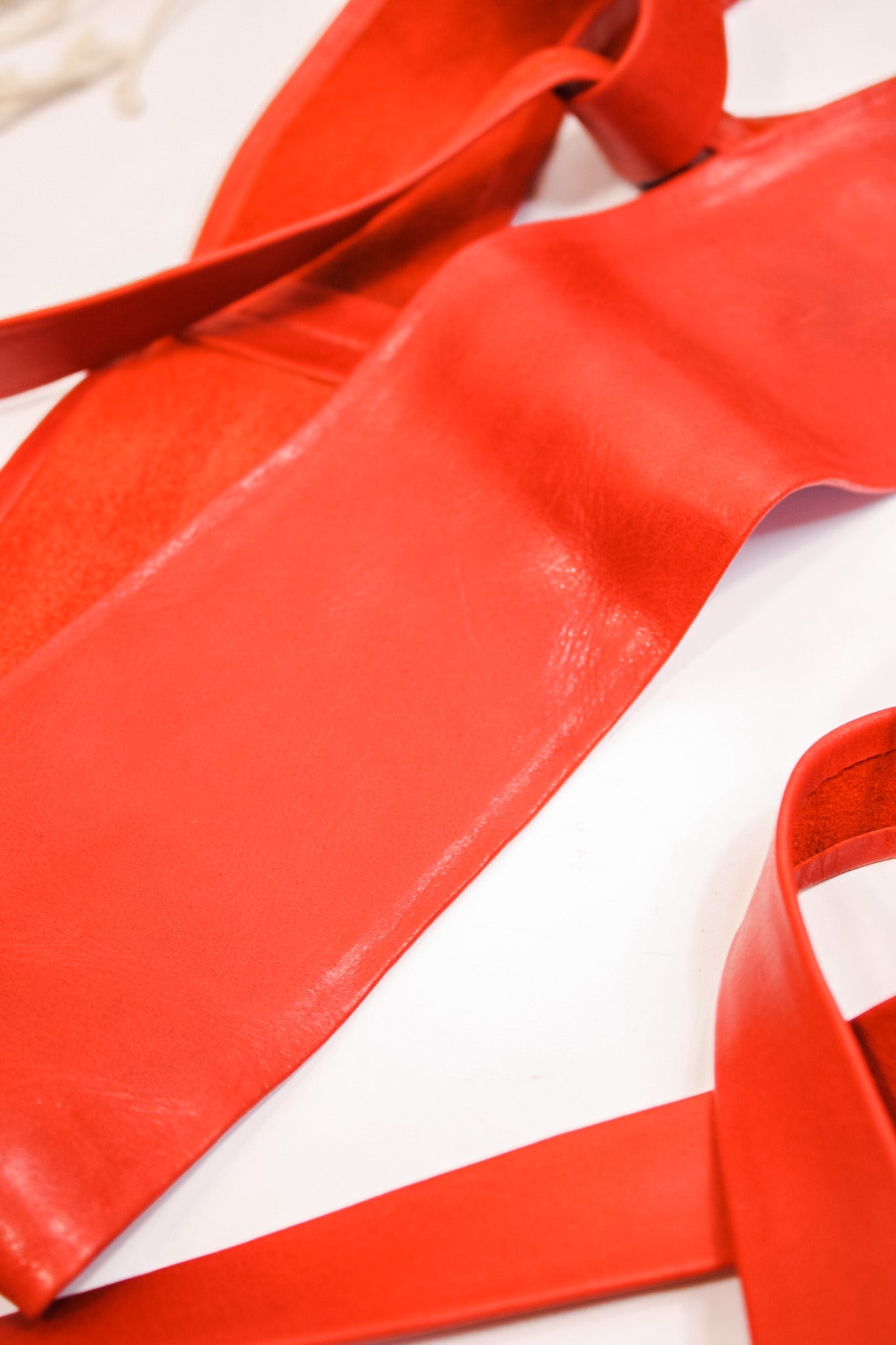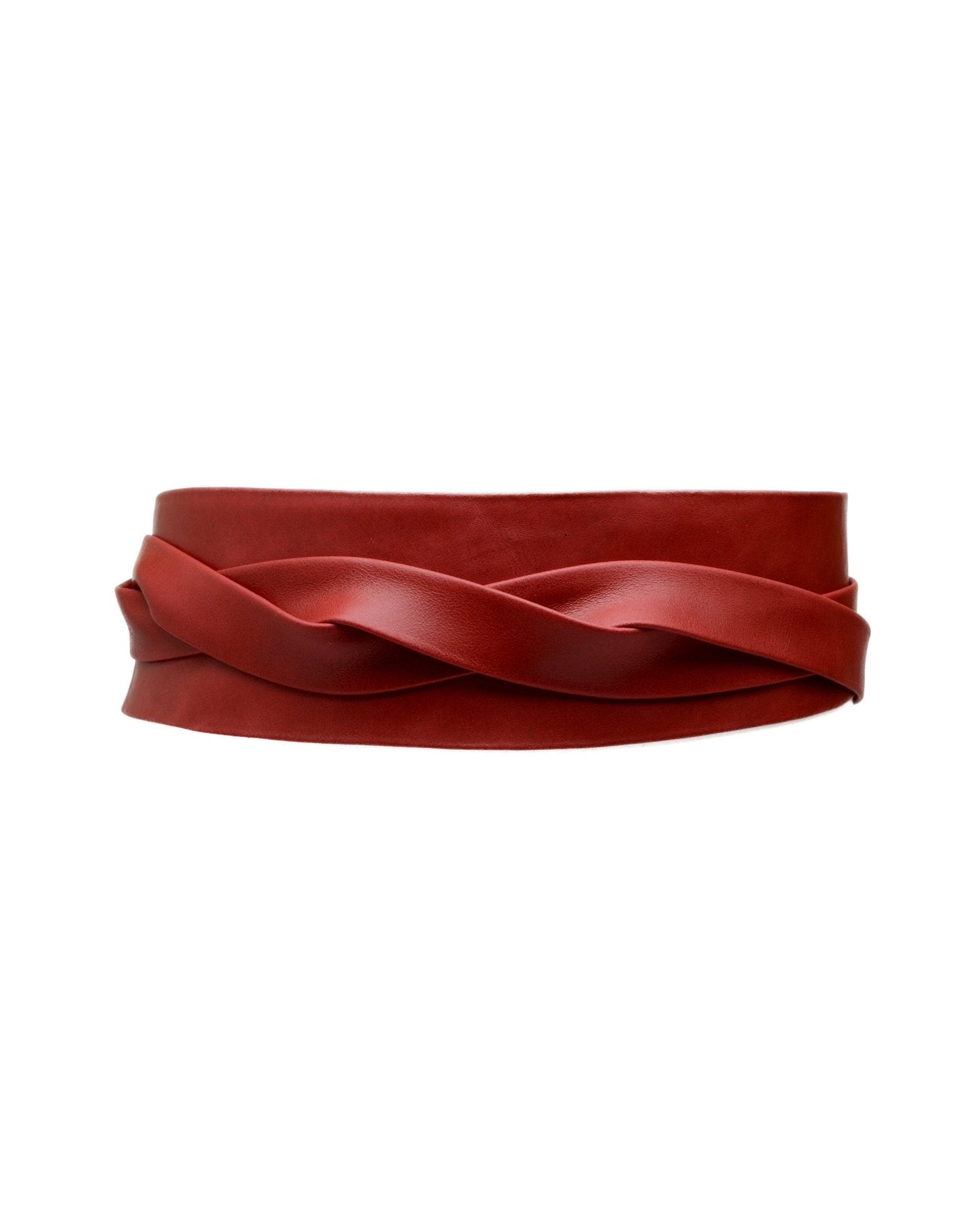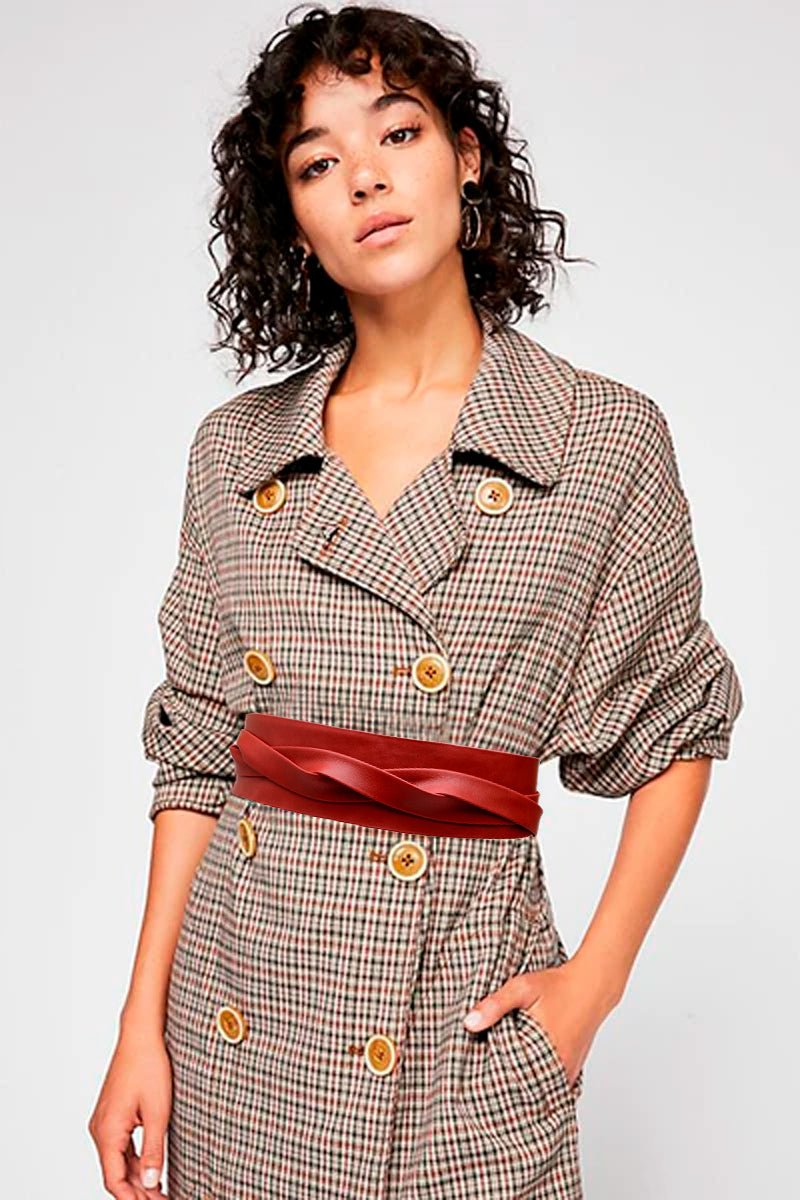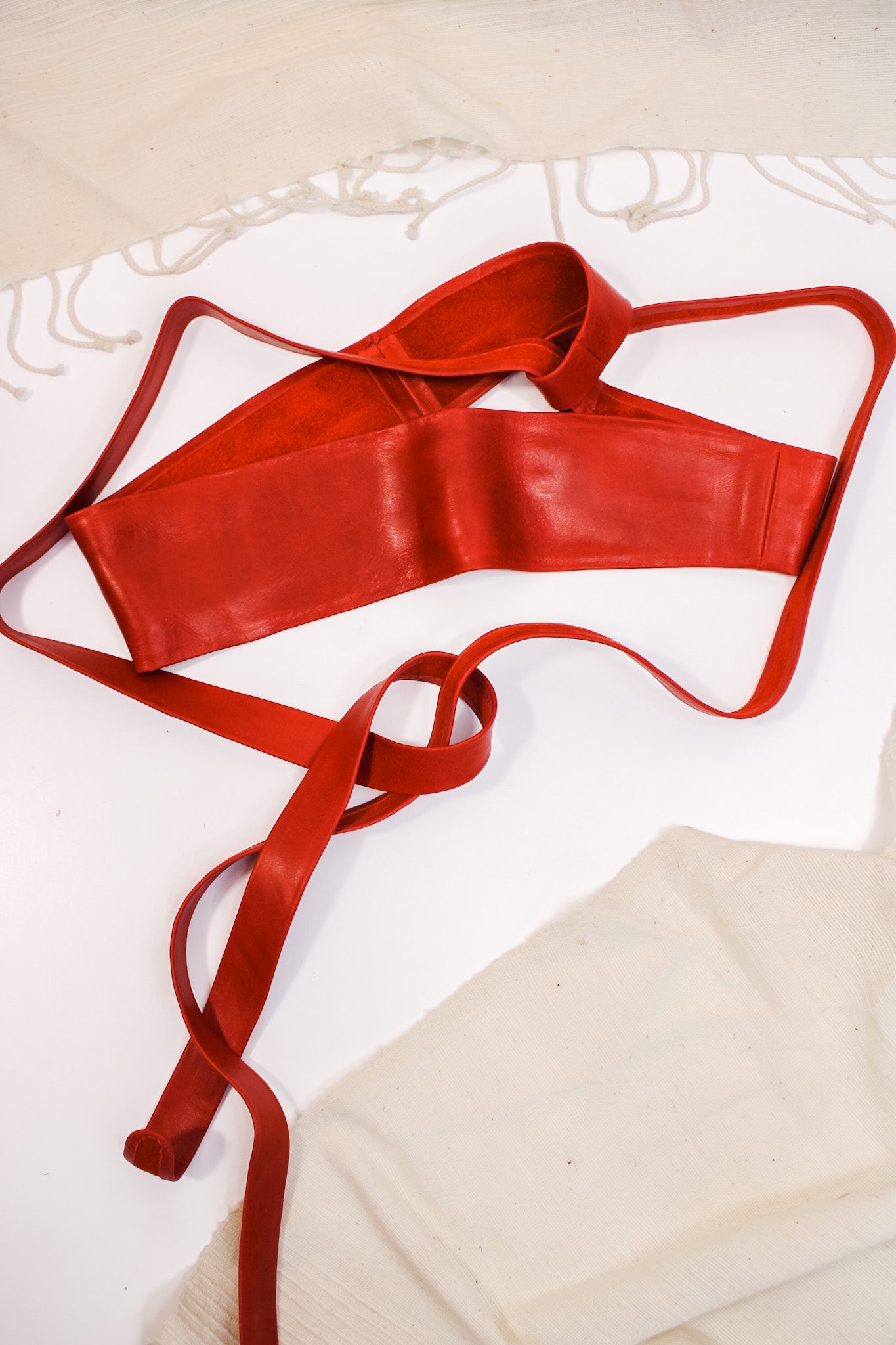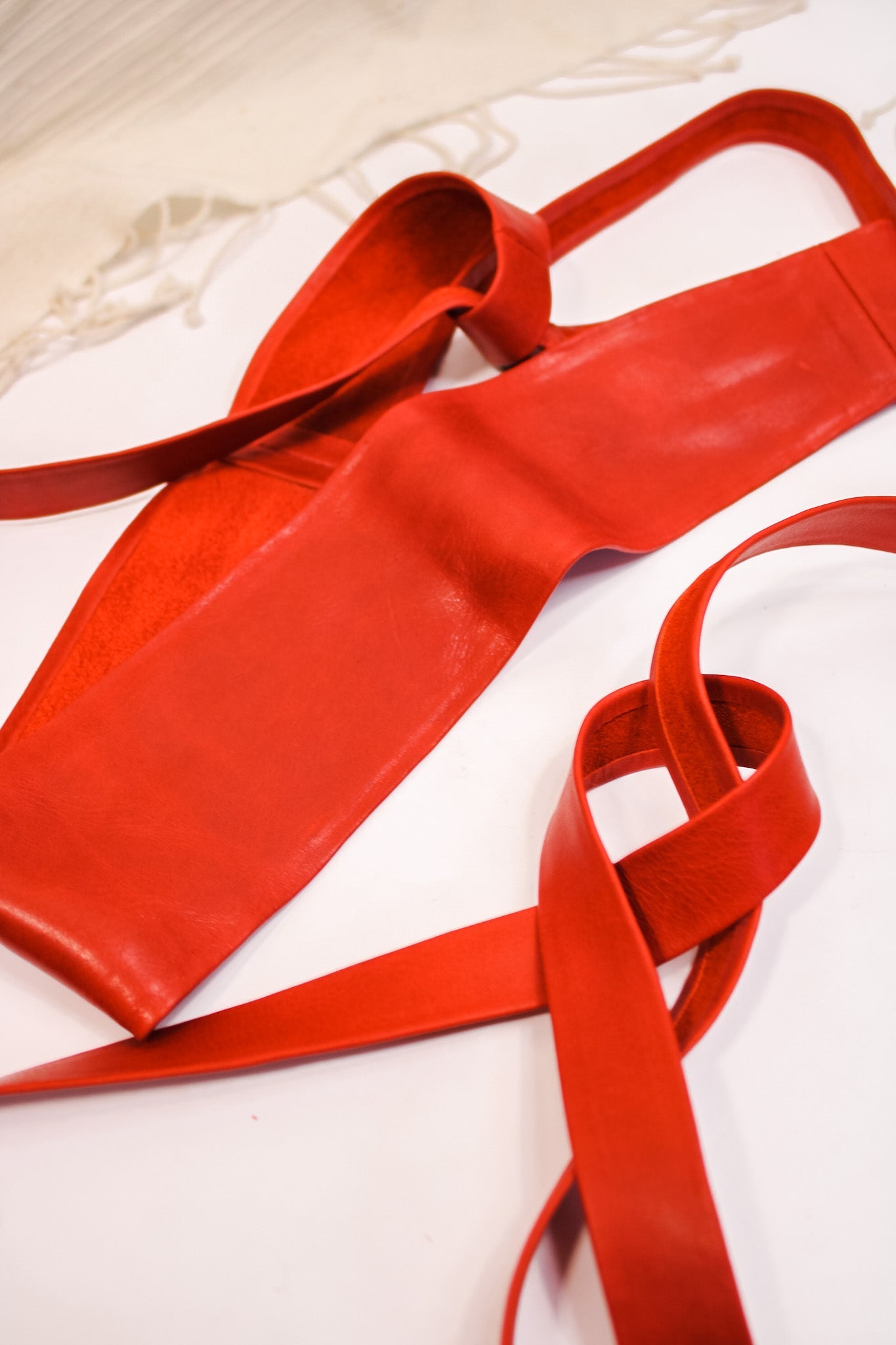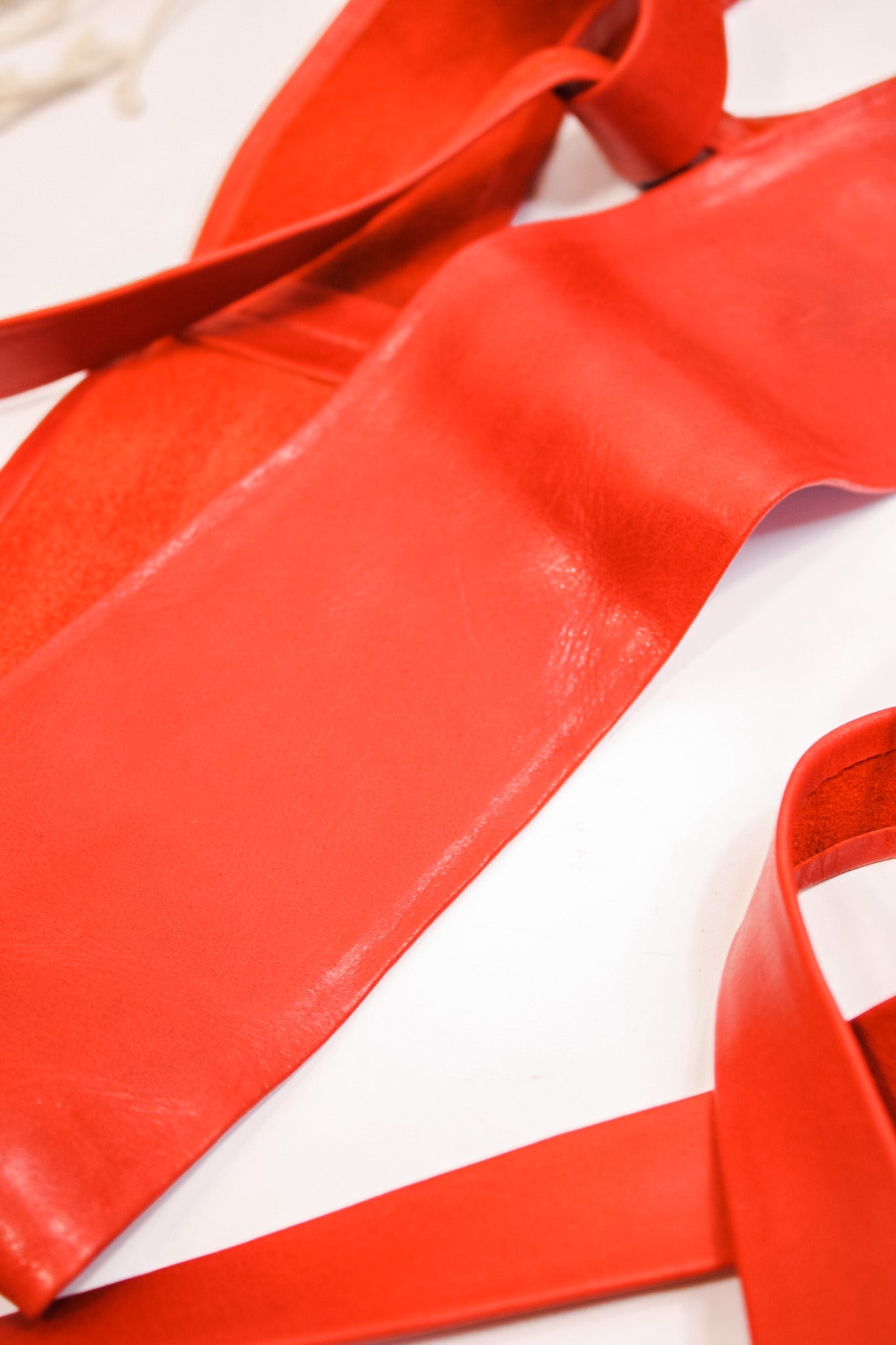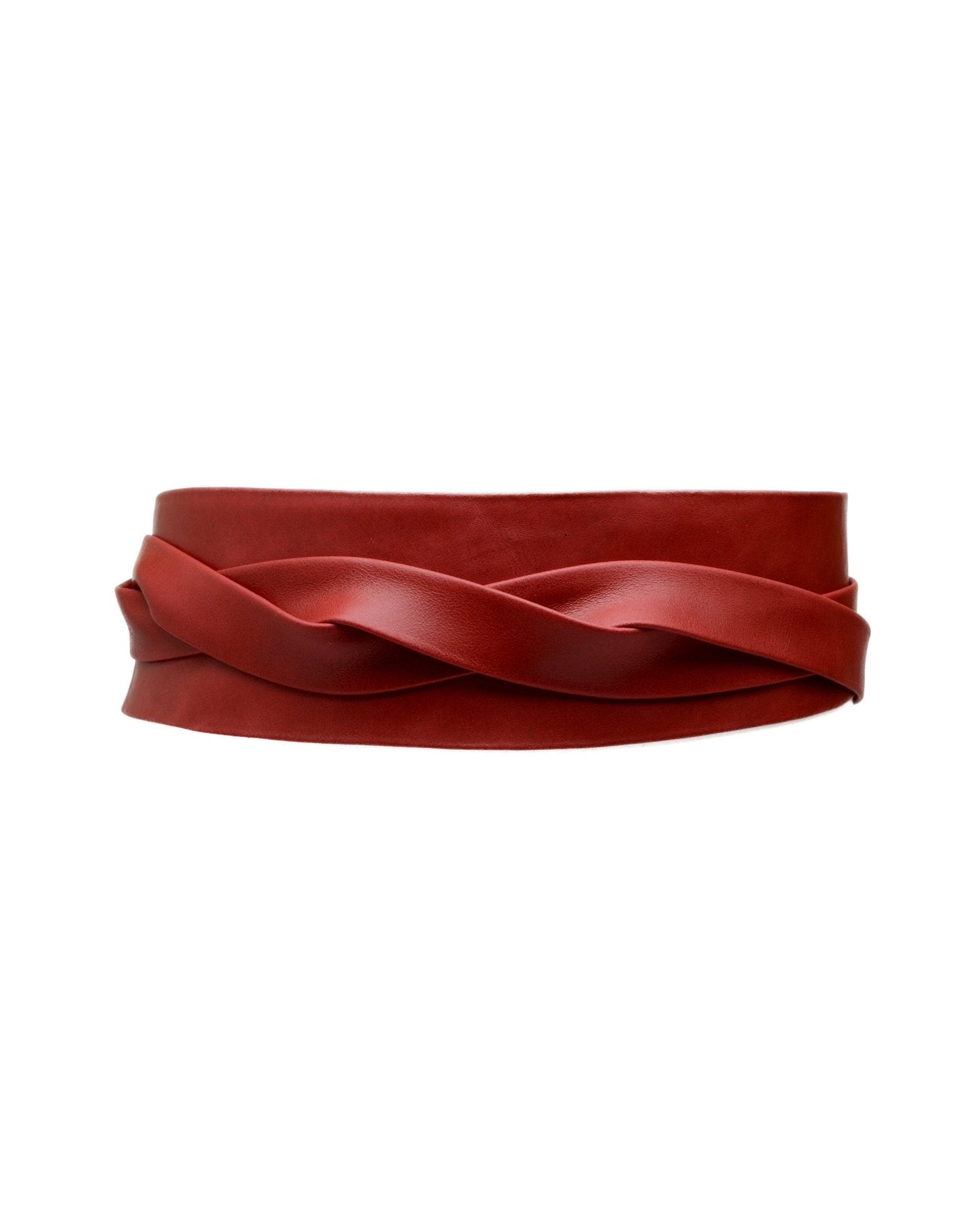 Wrap Belt- Upsell Red
ADA signature one-size versatile belt- made with genuine Argentinean vegetable tanned upsdell red leather.
Measuring 3" thick directly in the middle.
Measures approximately 90" in total length (Jean Size 0-22)
 Genuine Argentinian Leather
 Handmade by artisans
 Vegetable-tanned
 Chromium free
 Versatile (one-size)
Back: Original Suede for extra softness. 
Leather conservation tips
The special leather smell everyone loves is likely from a high-quality, vegetable-tanned product.  This intoxicating smell comes from these natural ingredients used, and can be preserved in your product for years to come!
The leather from our collection is raw organic leather that is susceptible to scratches and some colors get more than others, but you would just need to moisturize the leather and the marks would disappear.
Material
There are two main types of tanning used for leather: Vegetable Tan (what we use exclusively for our products), and Chrome Tan. 
Vegetable Tanning is more expensive and can take more effort and time. However, it is significantly more eco-friendly due to the natural materials used. Chrome tan, on the other hand, uses harsh artificial chemicals and chromium in the process.  It can be completed in a fraction of the time and is significantly cheaper.