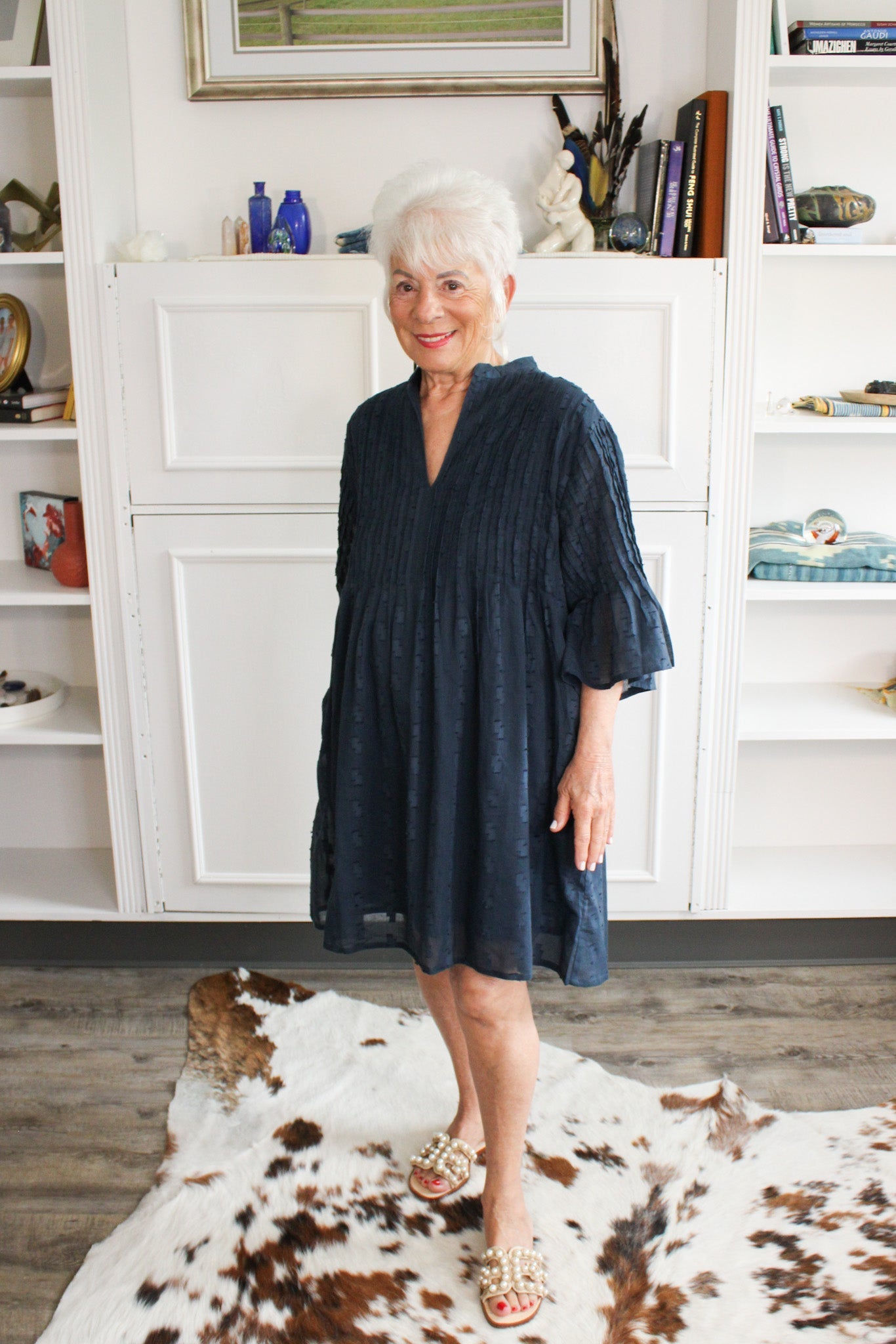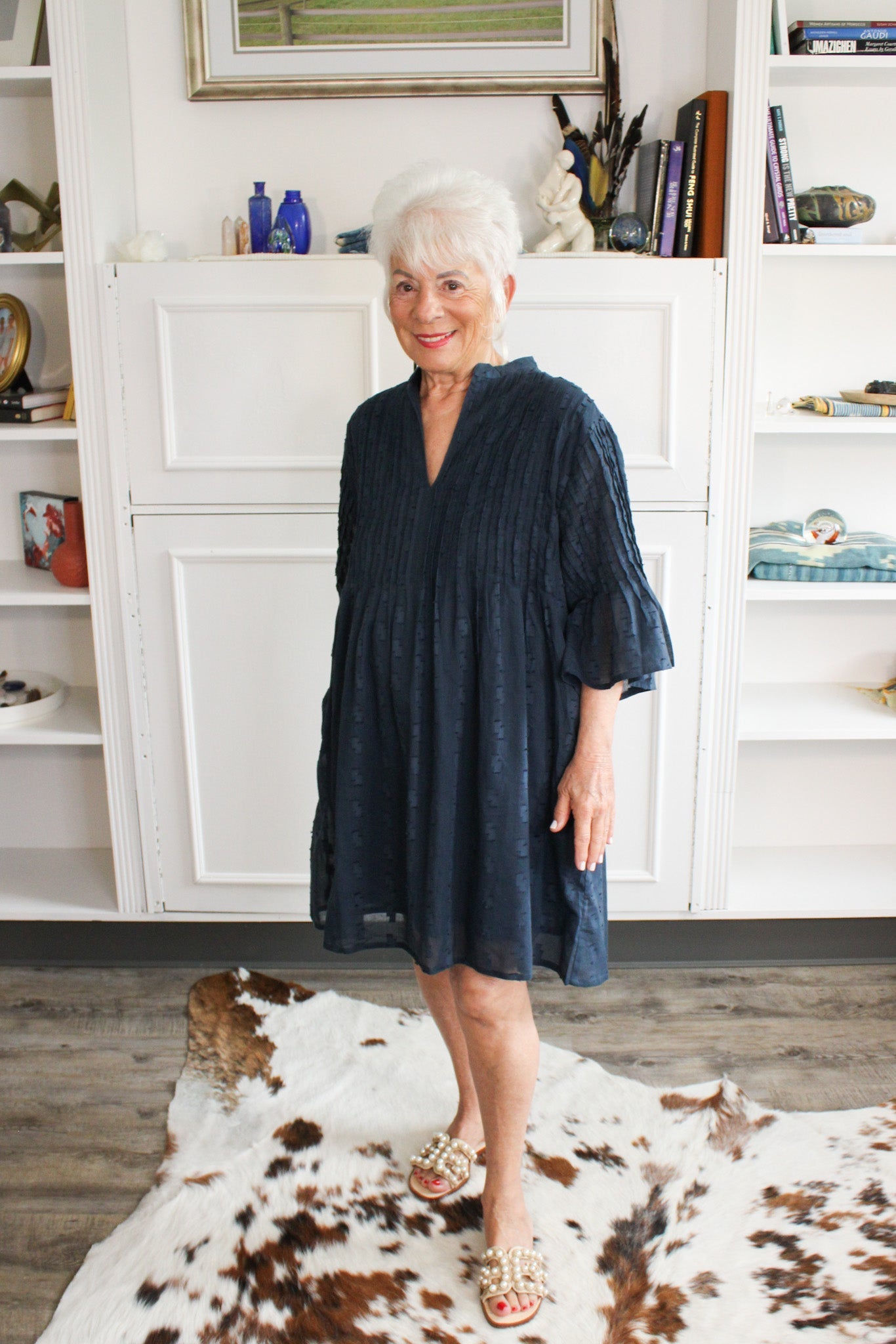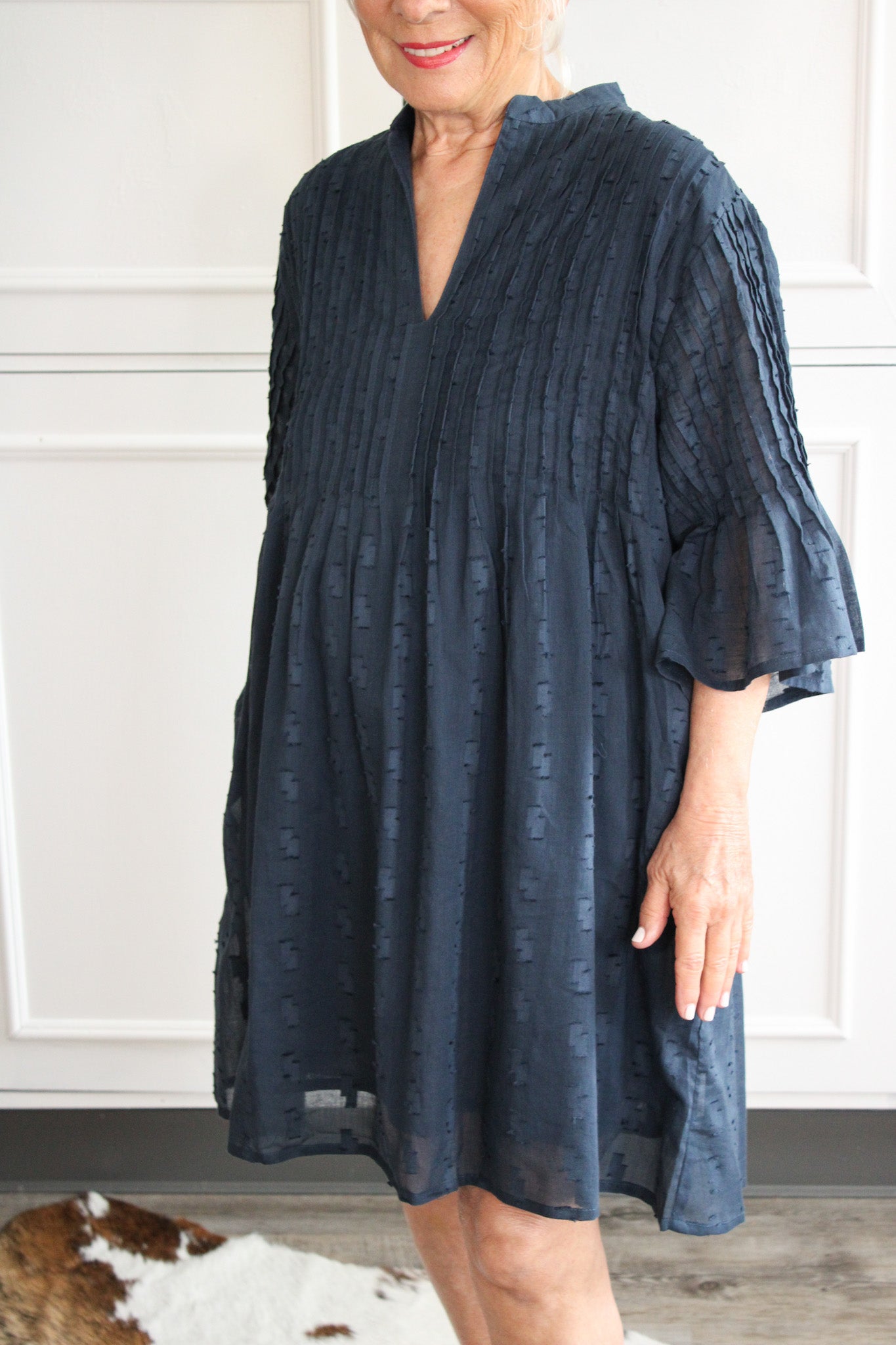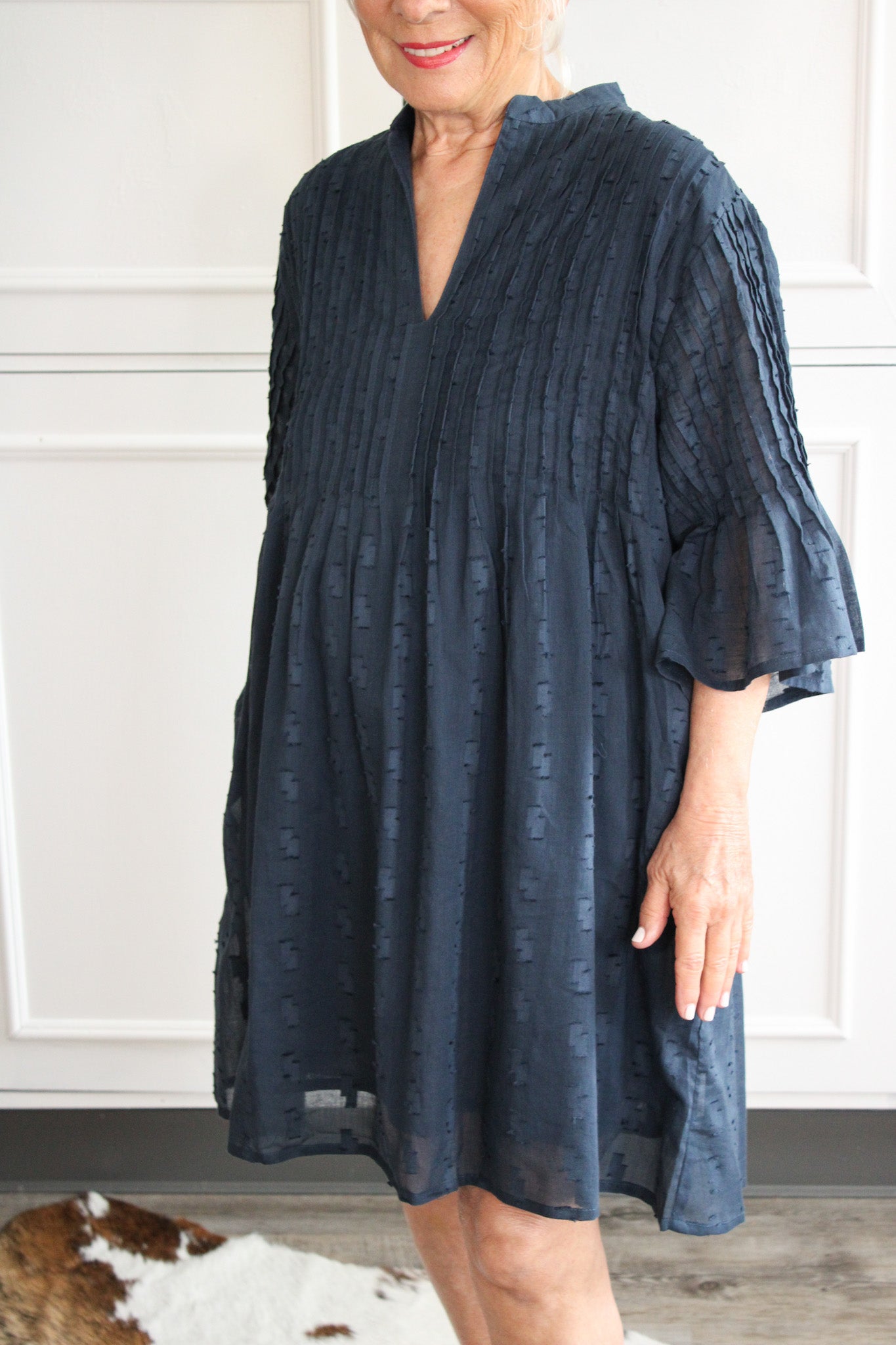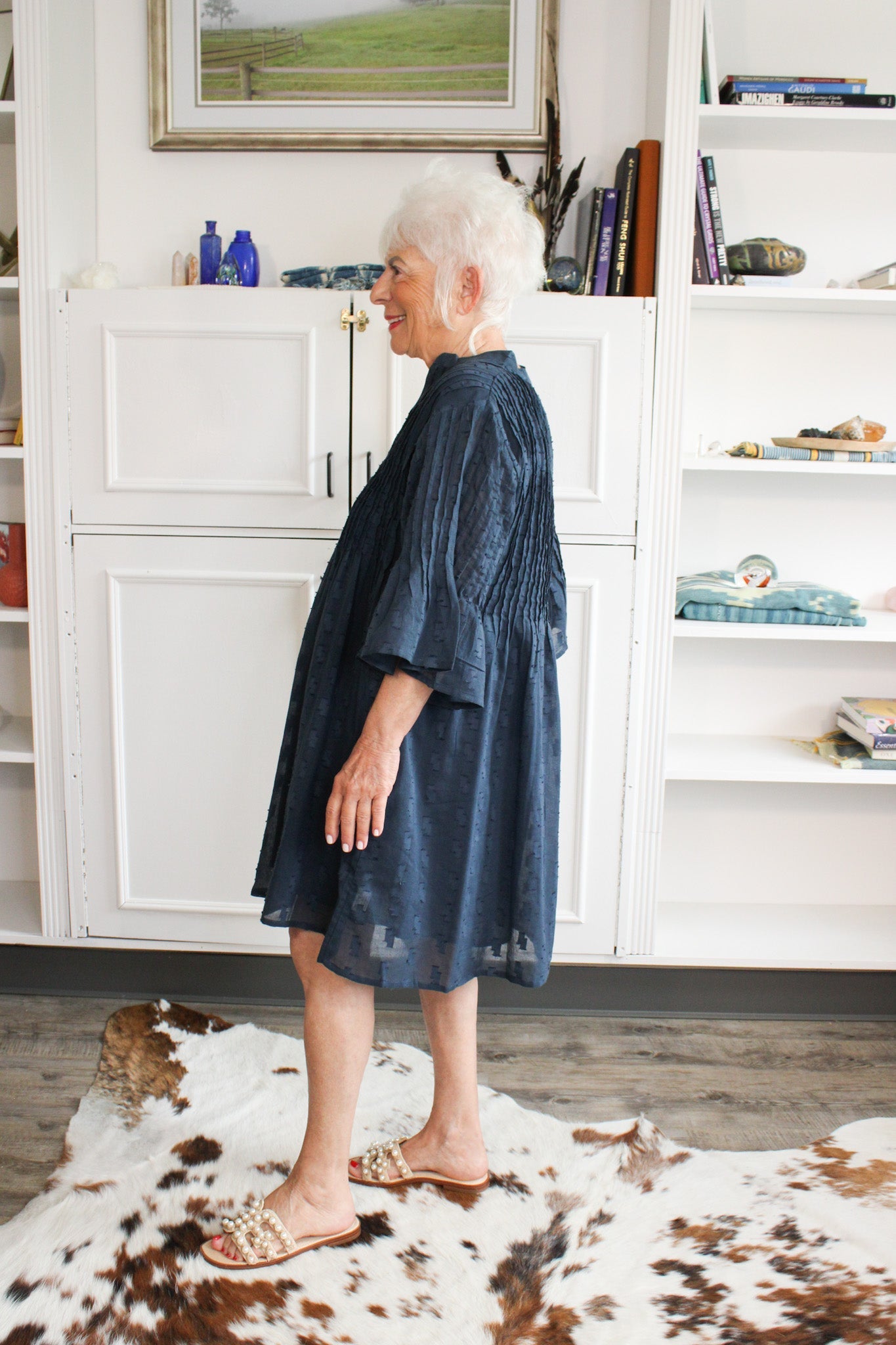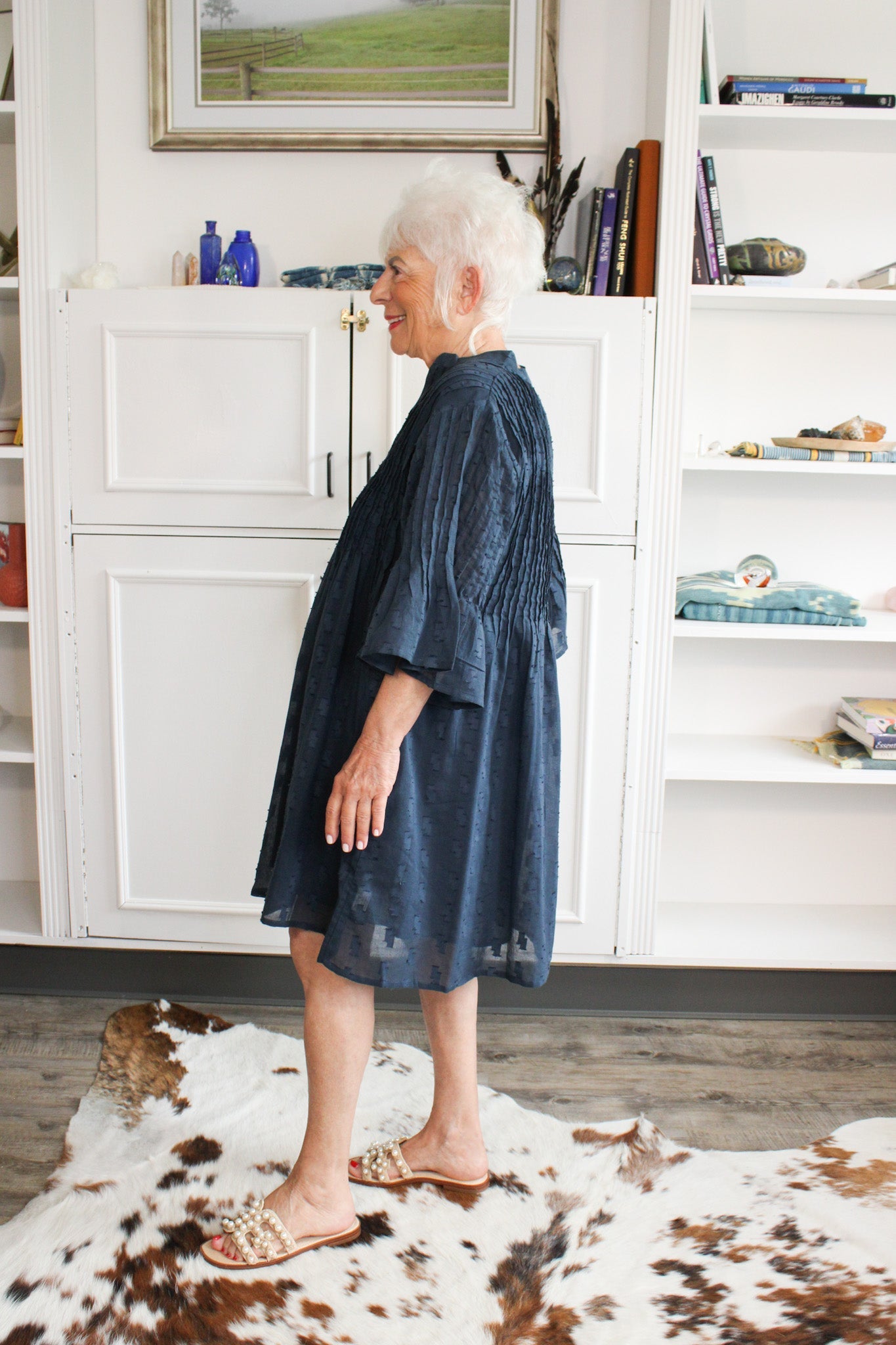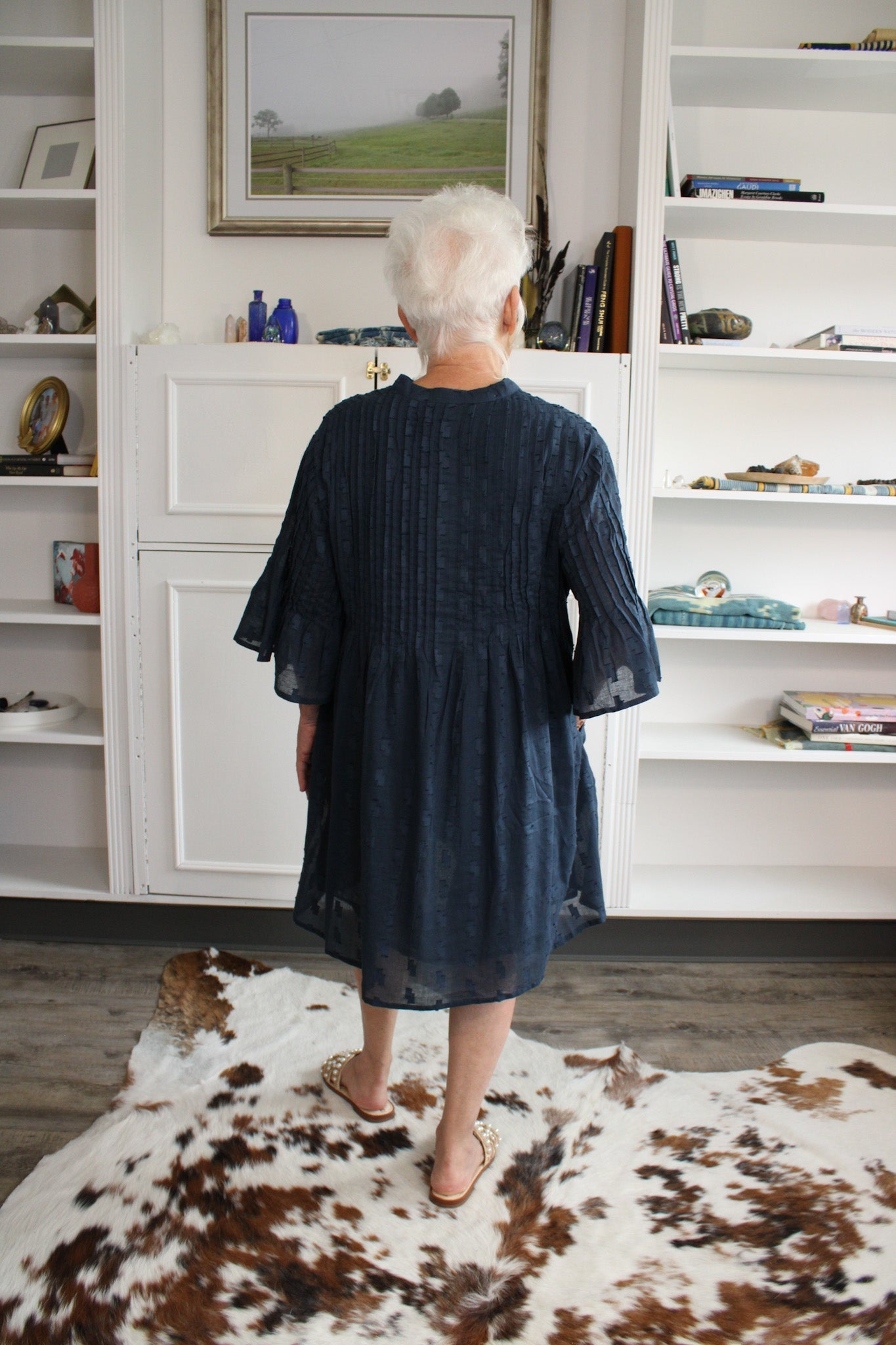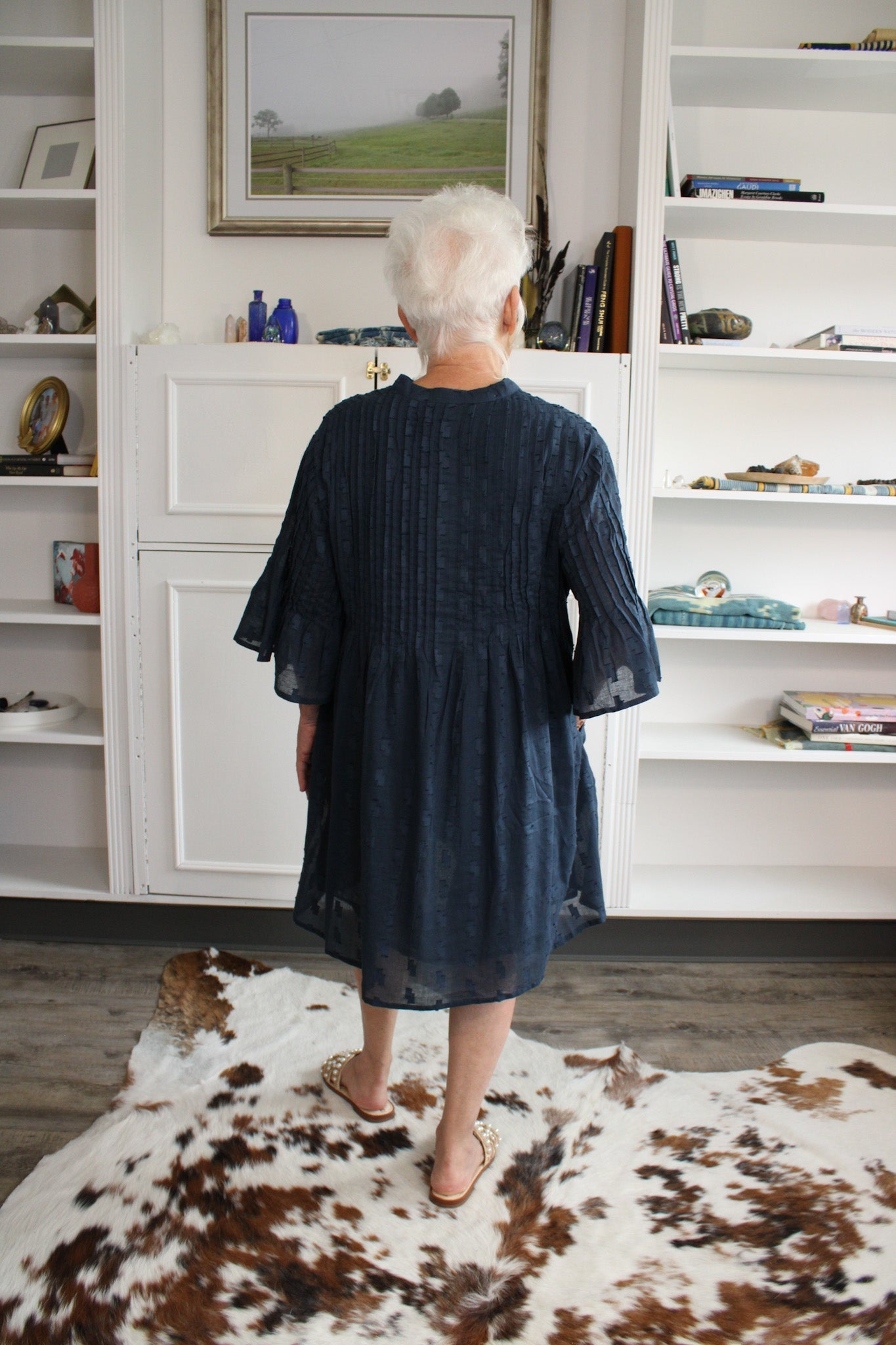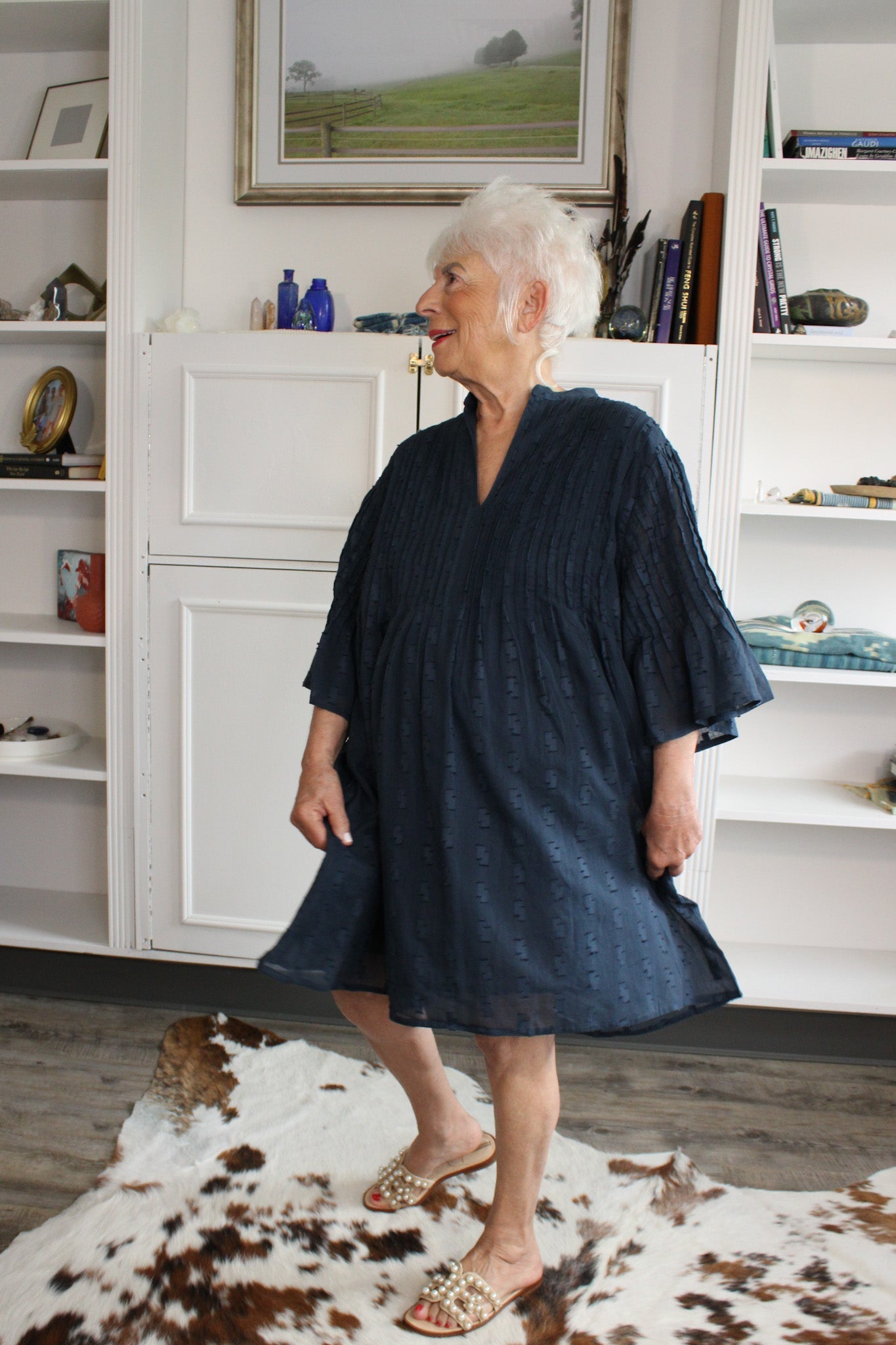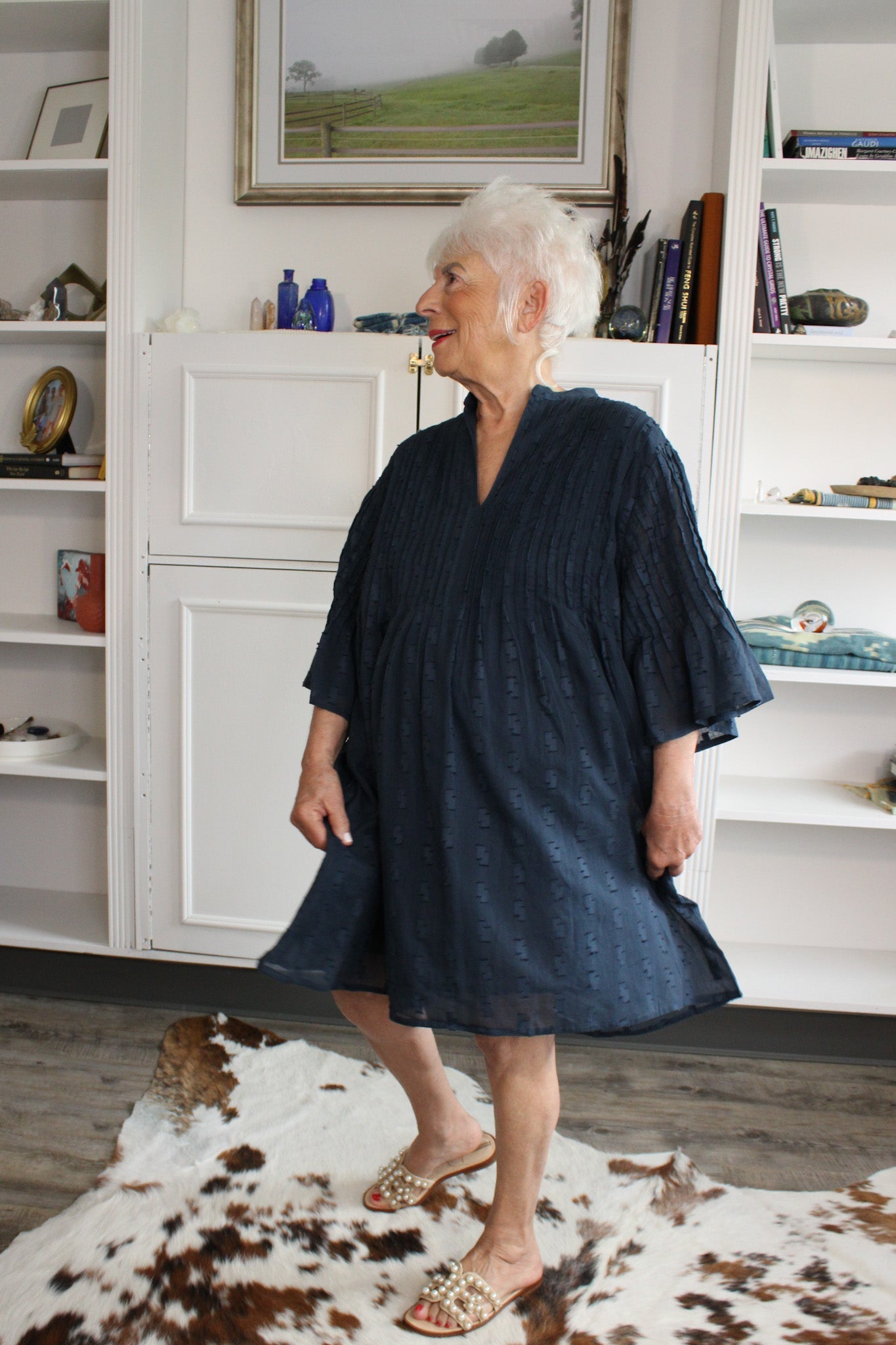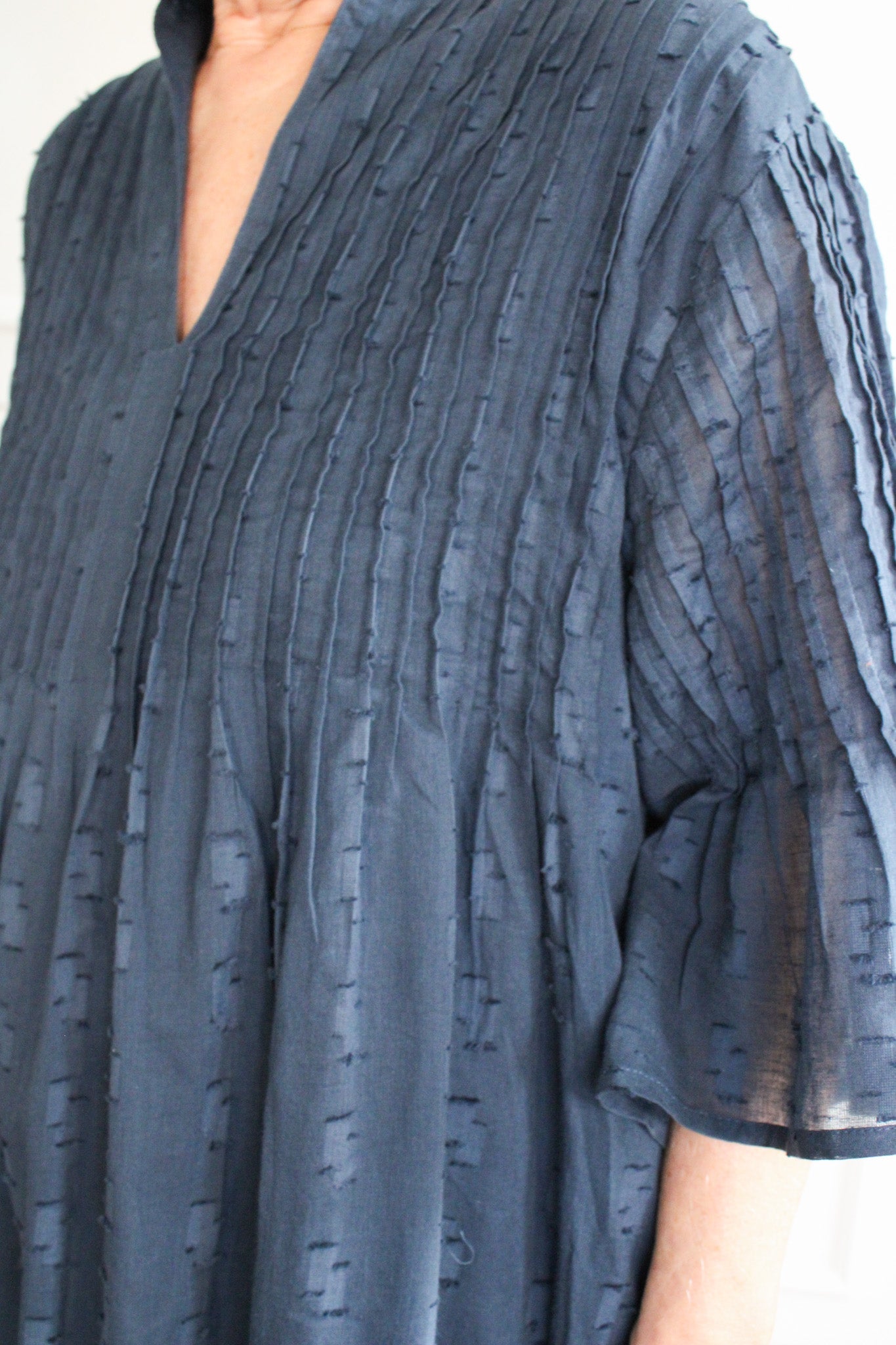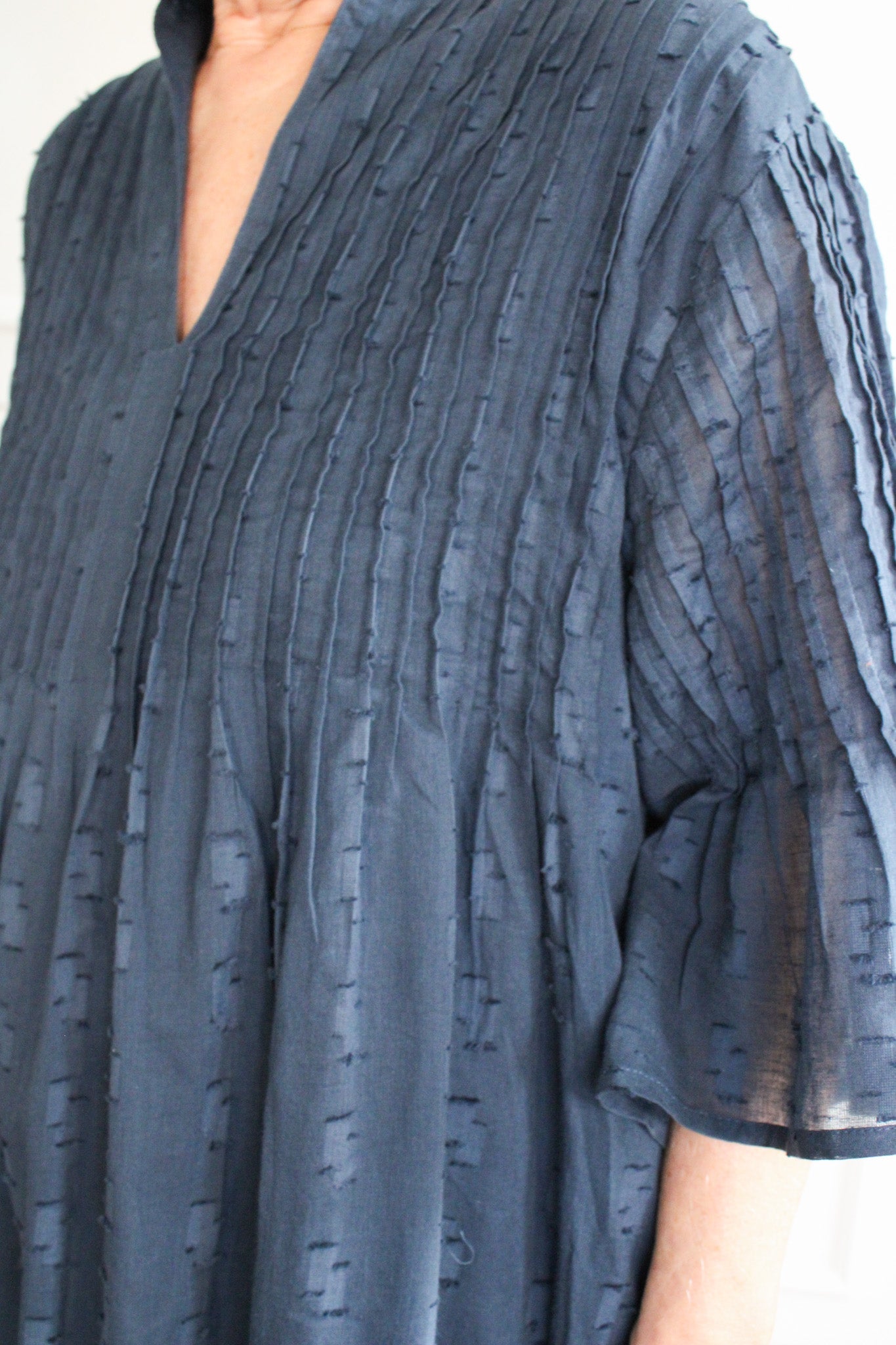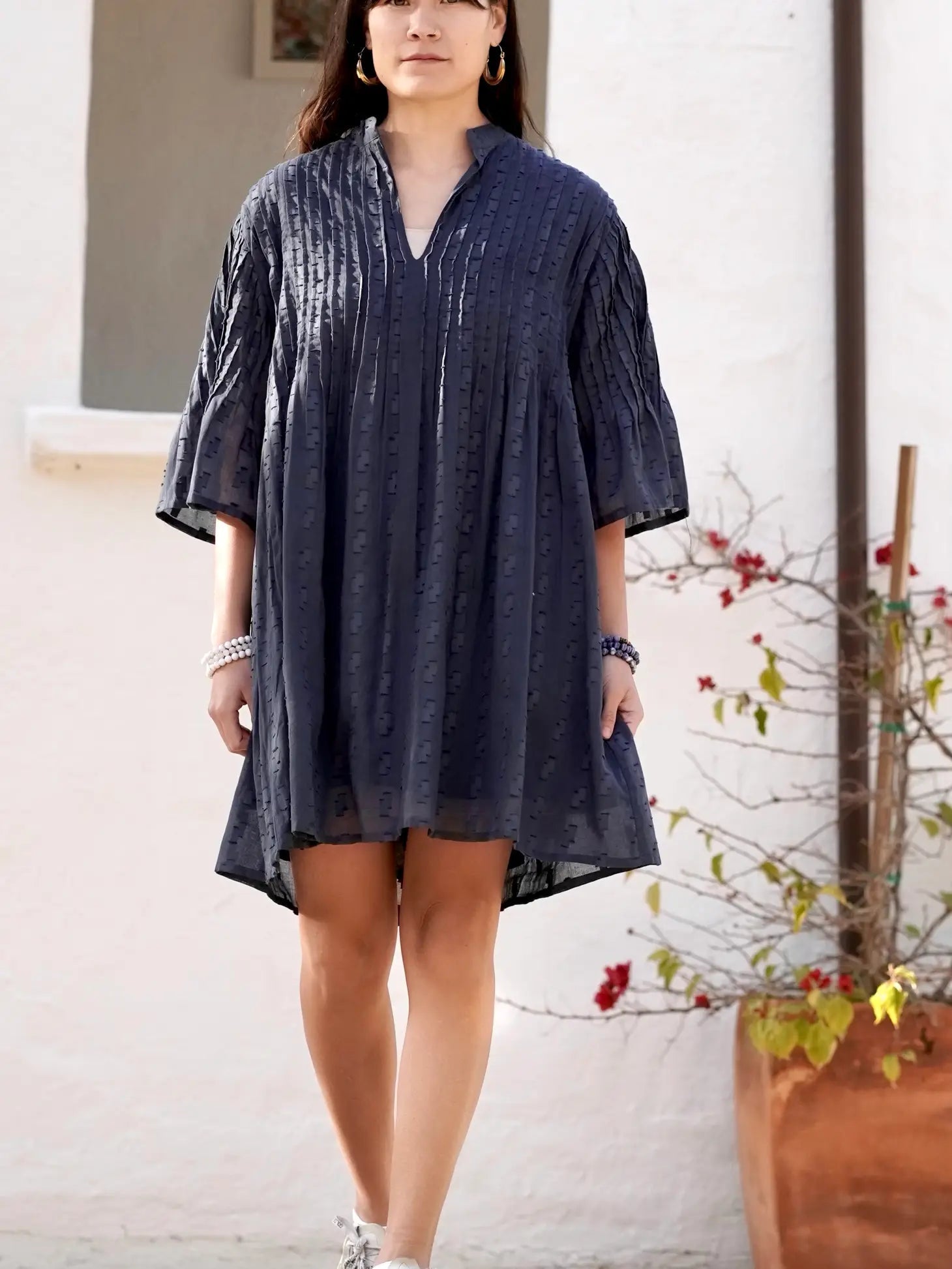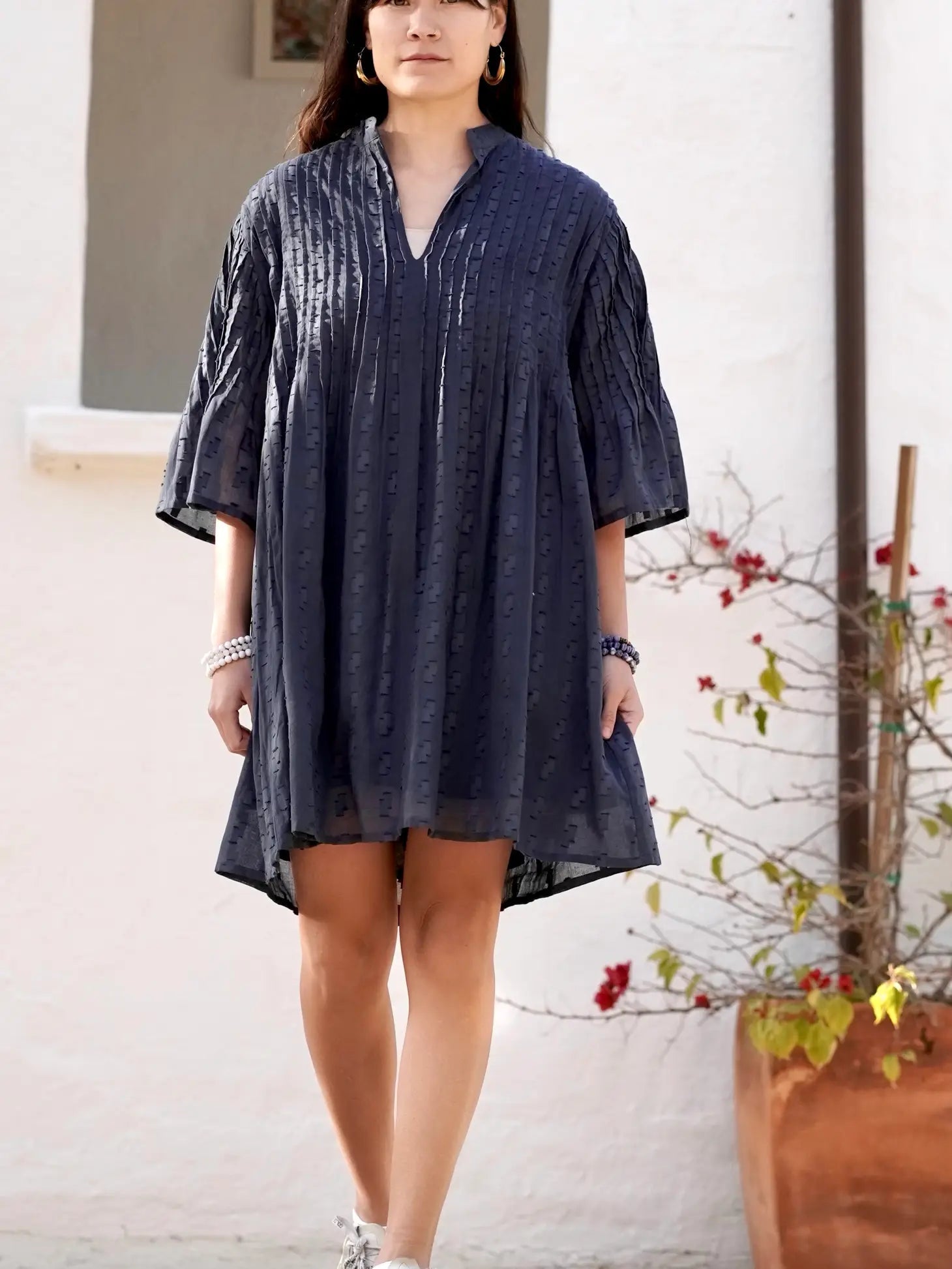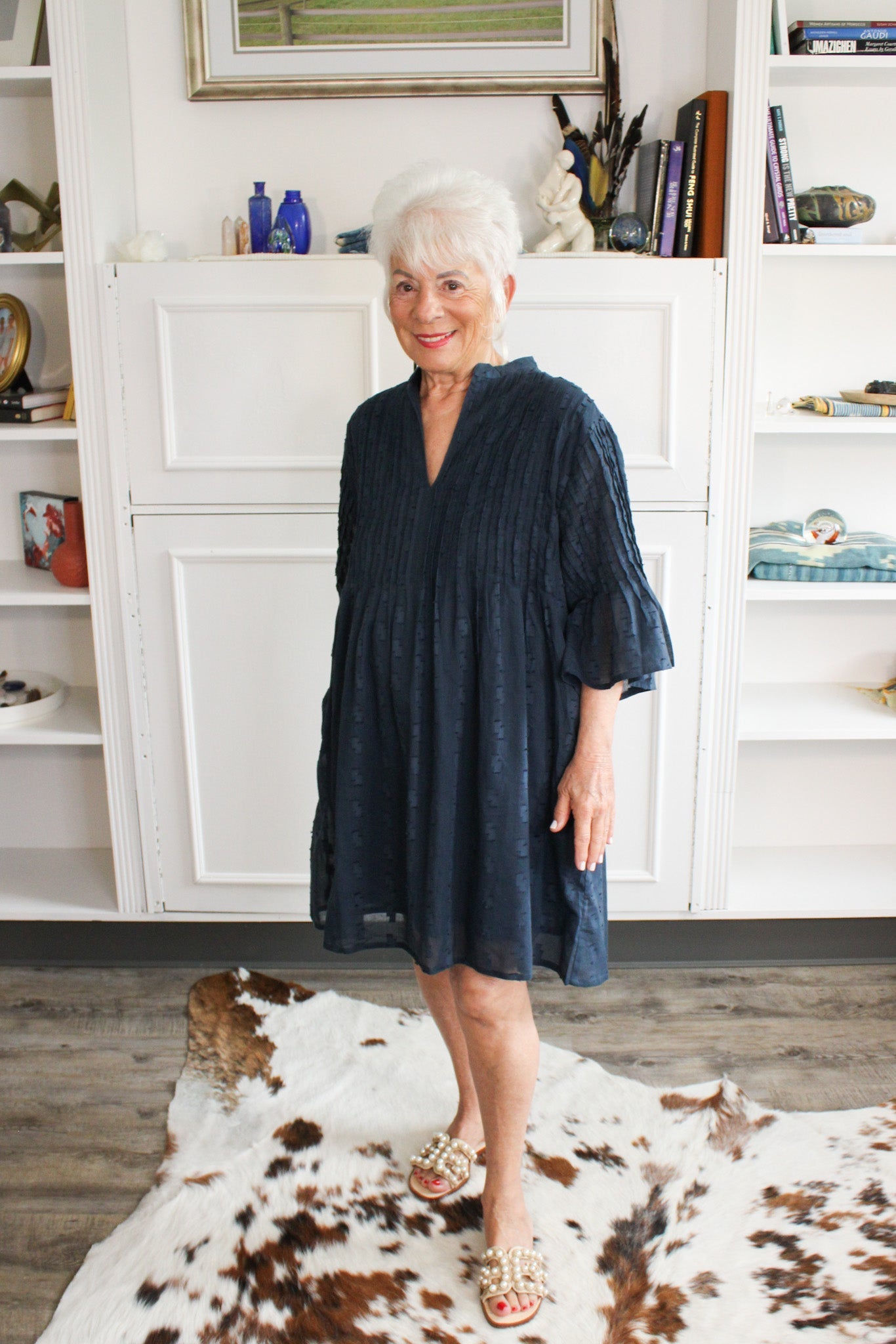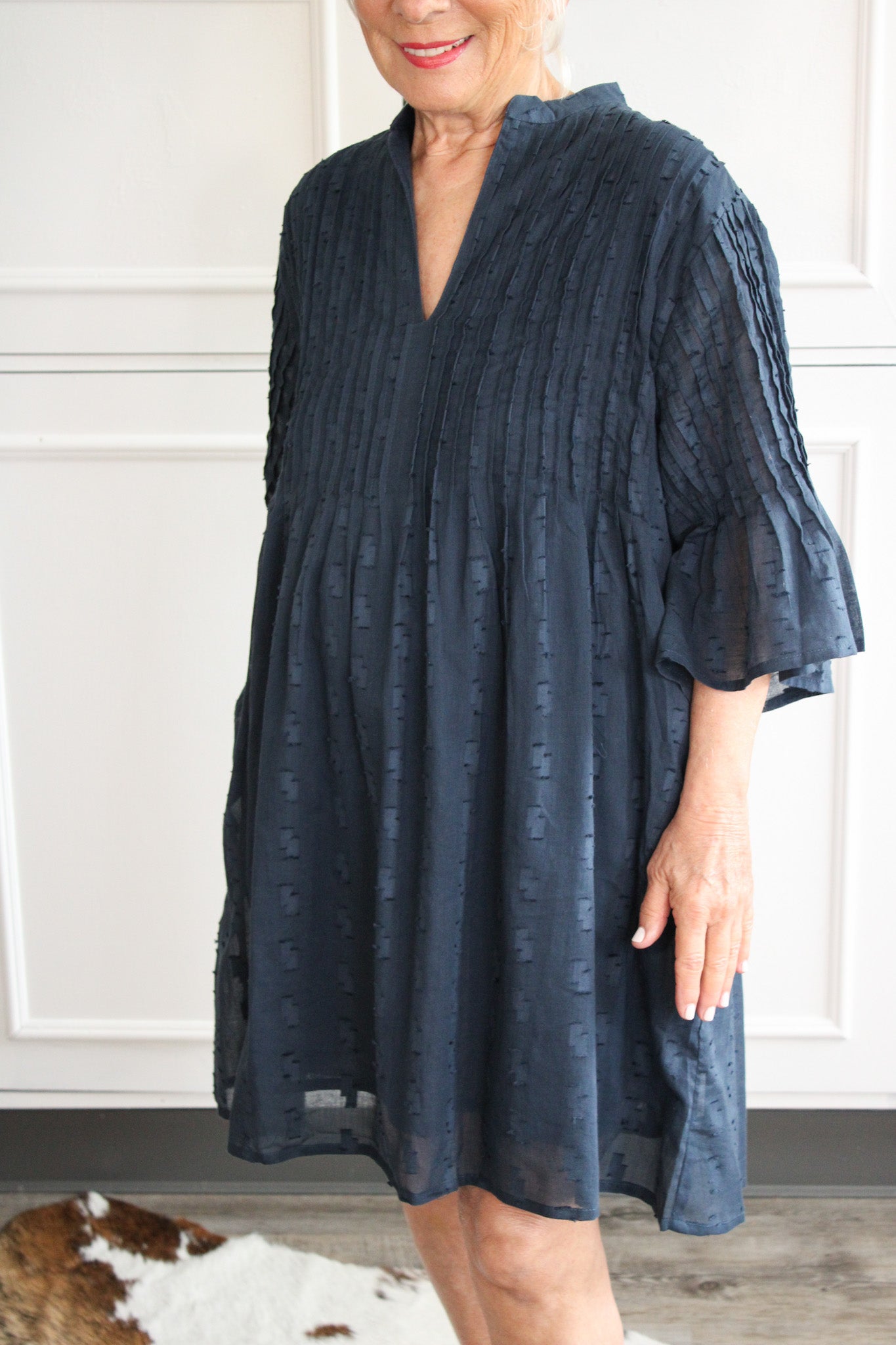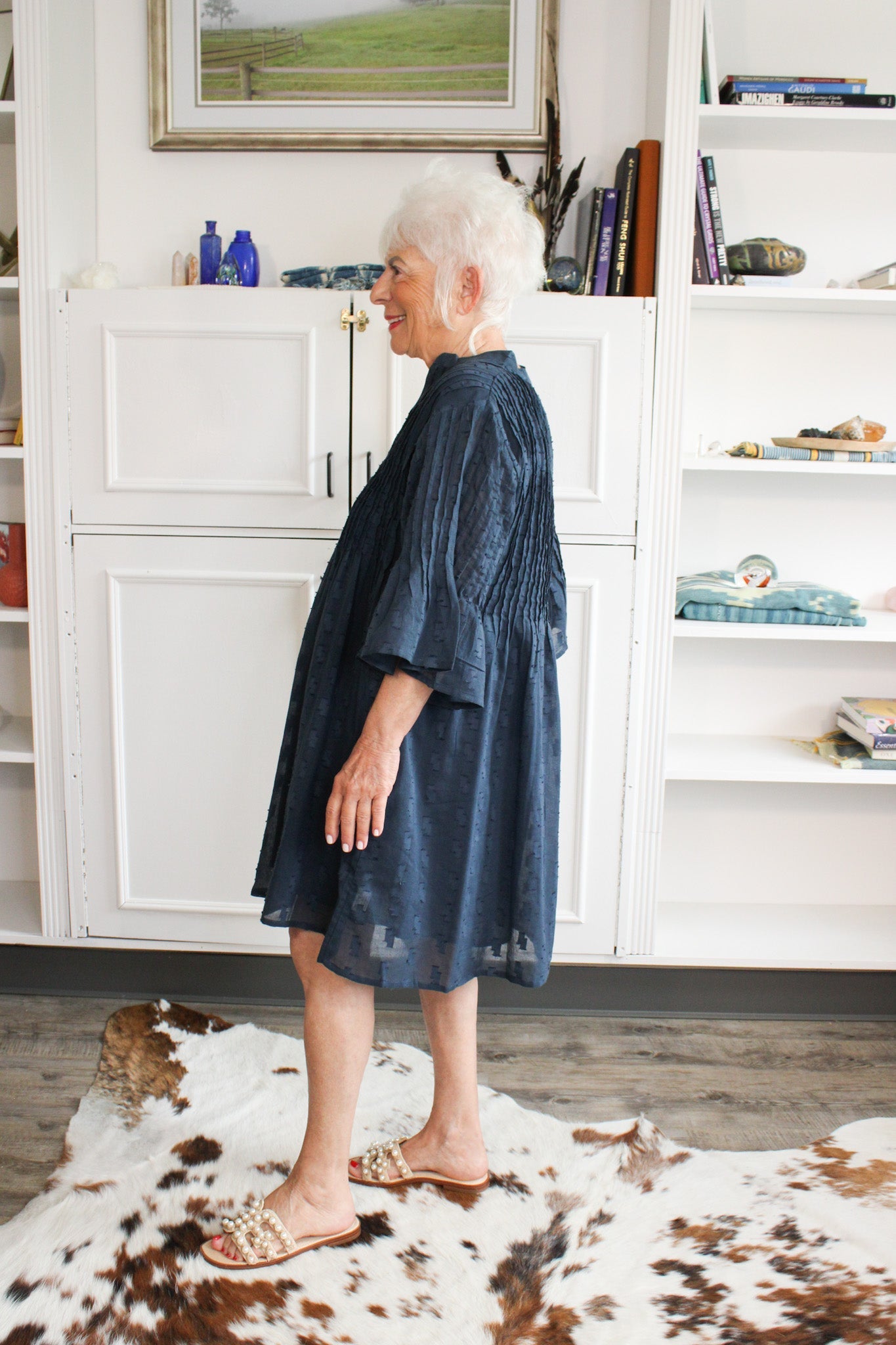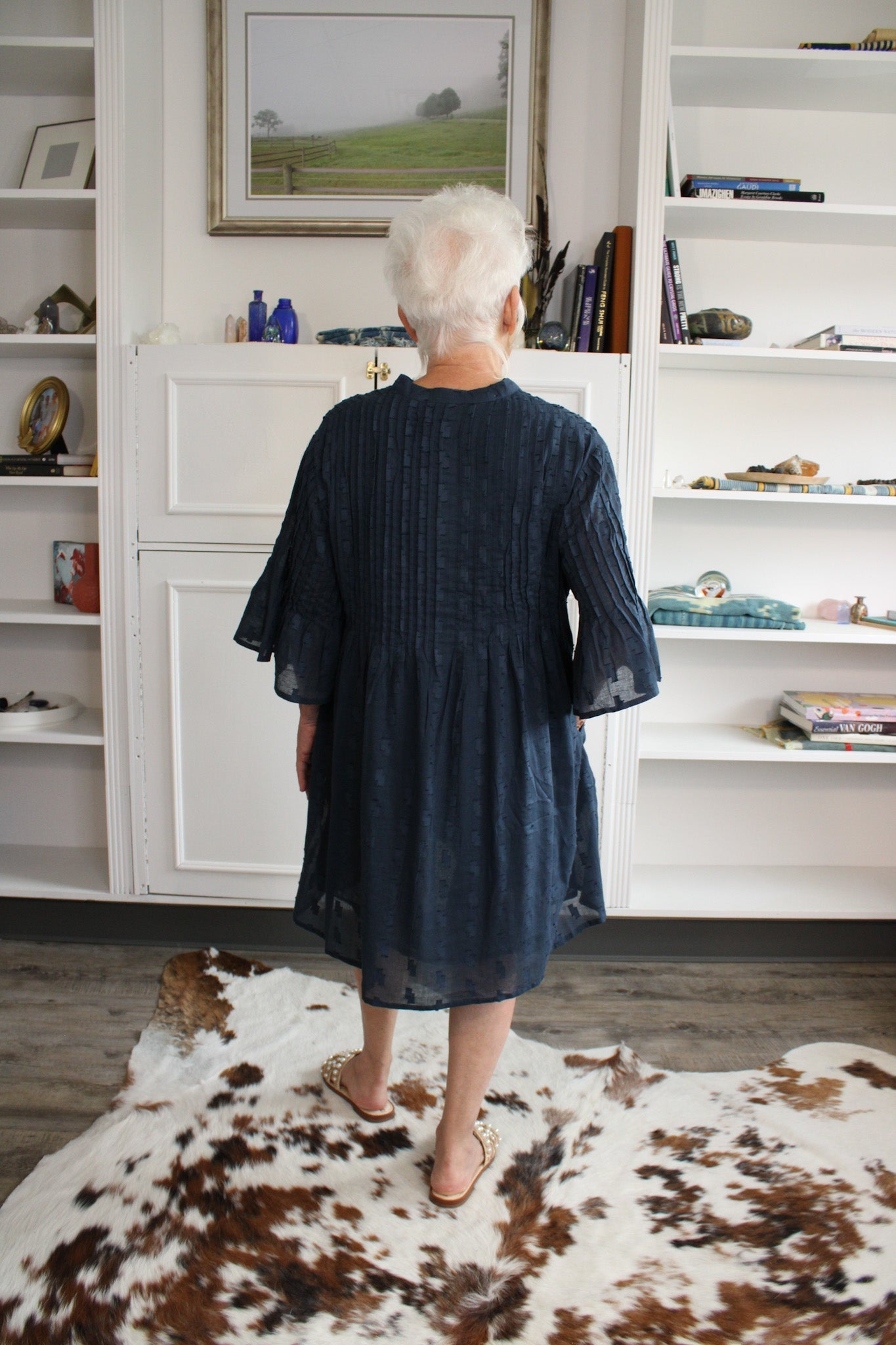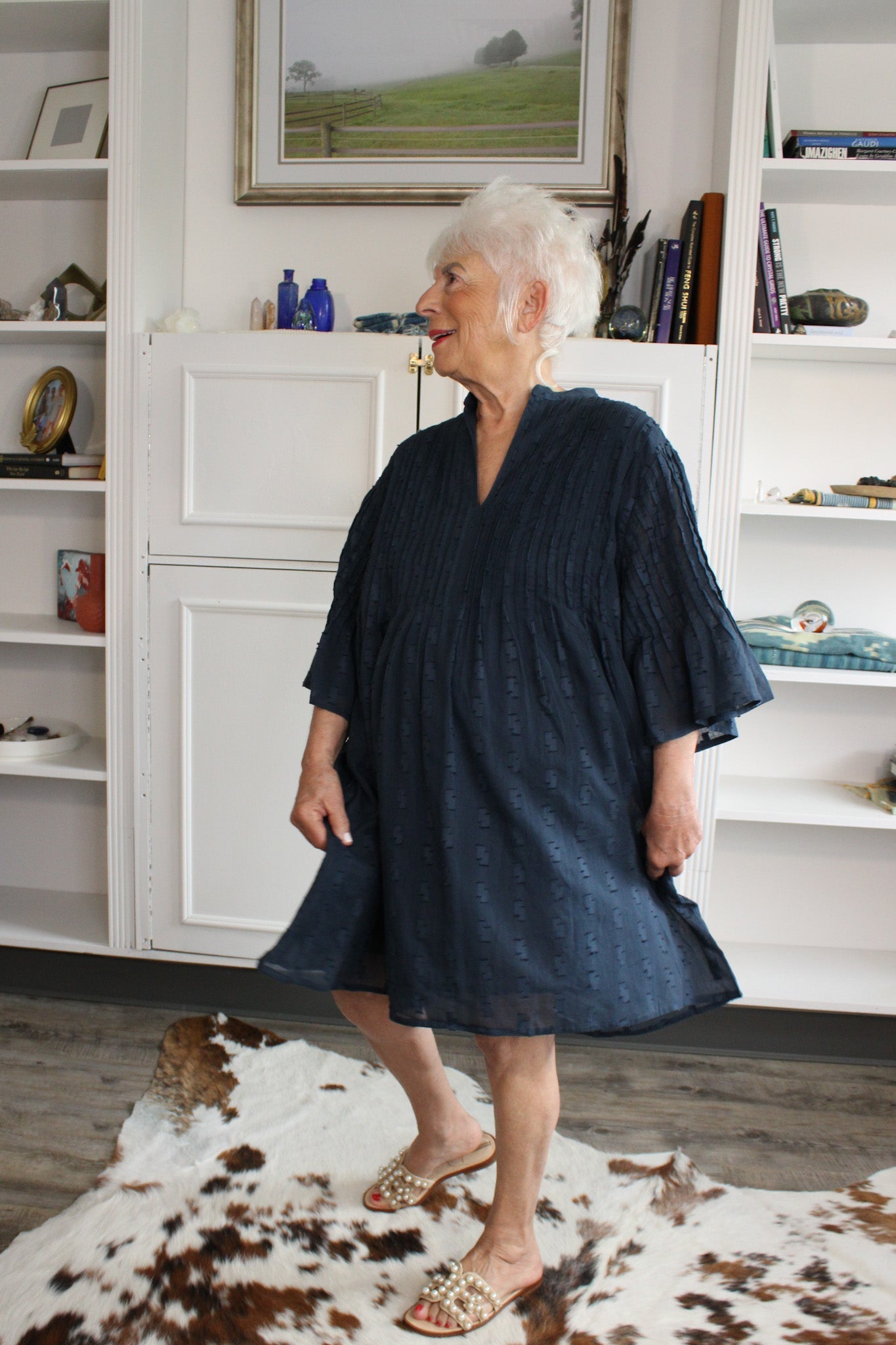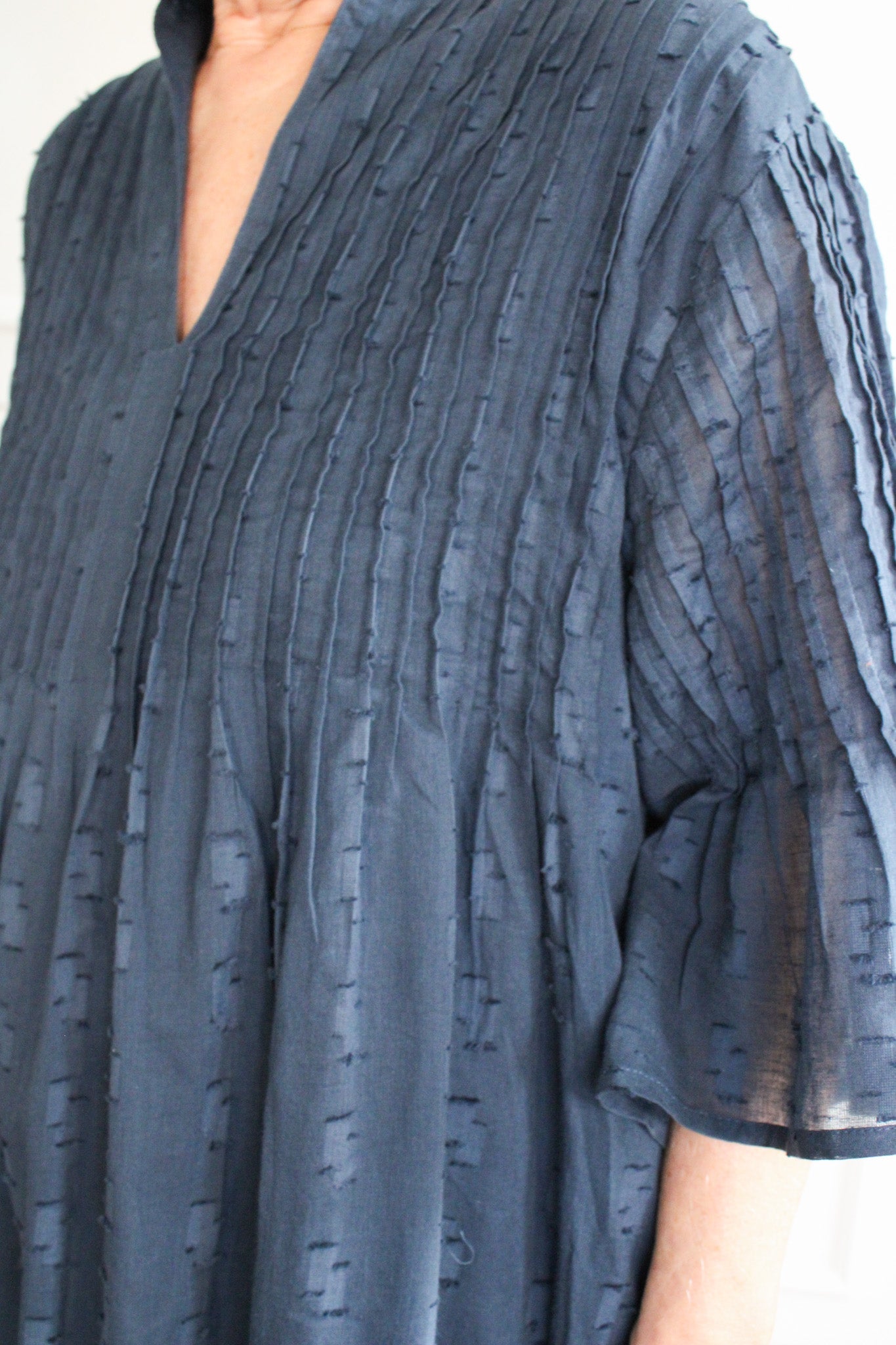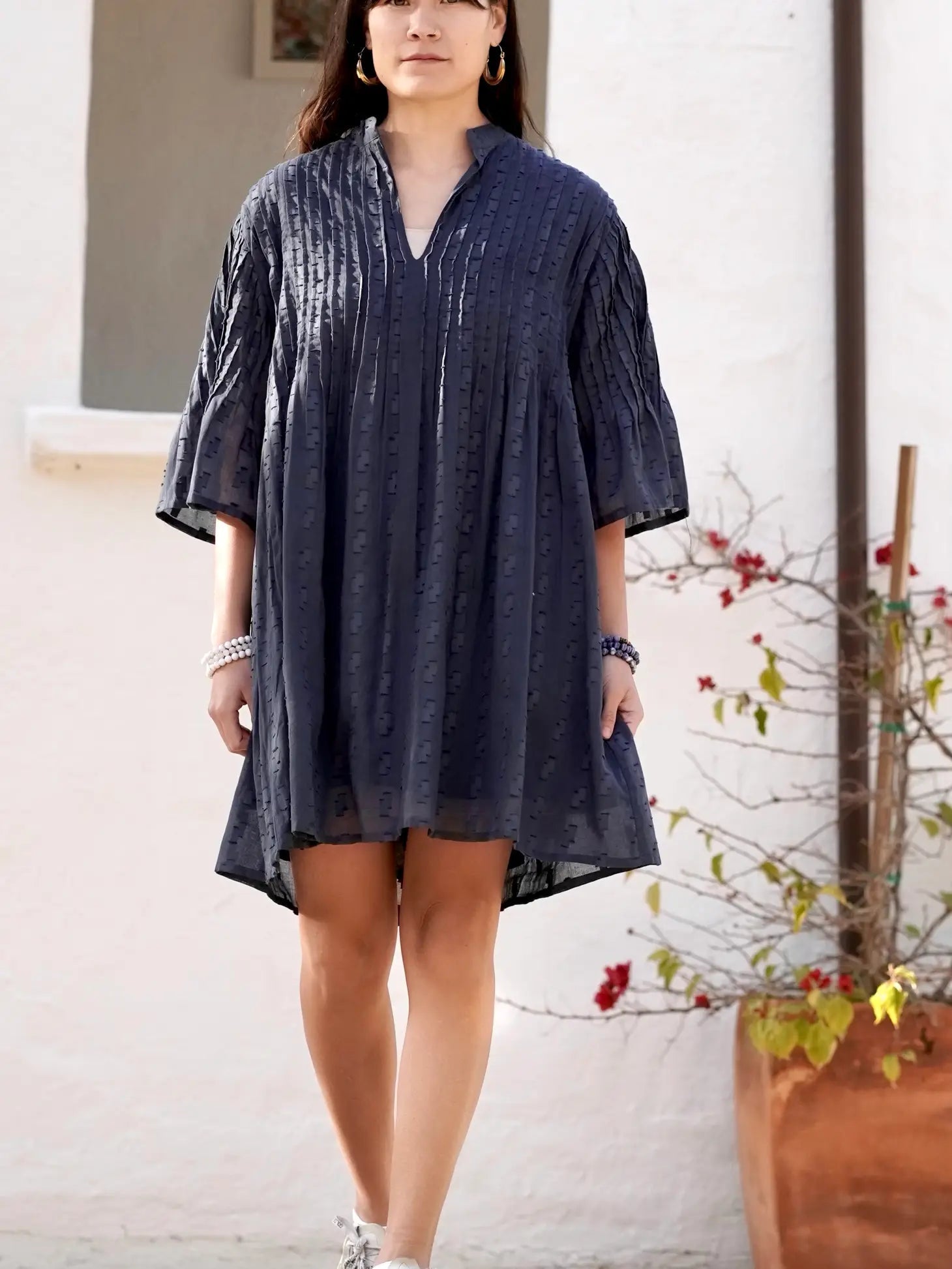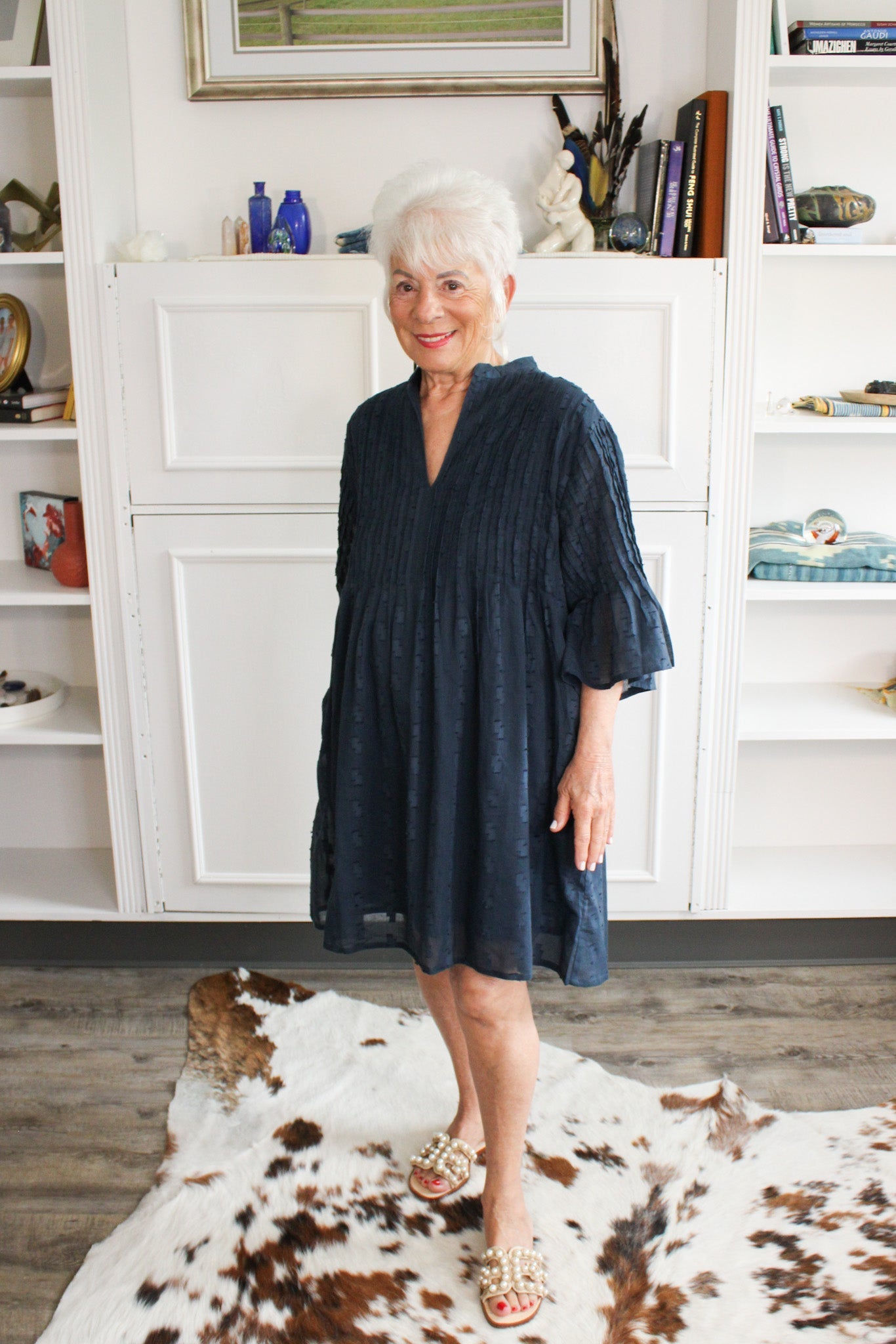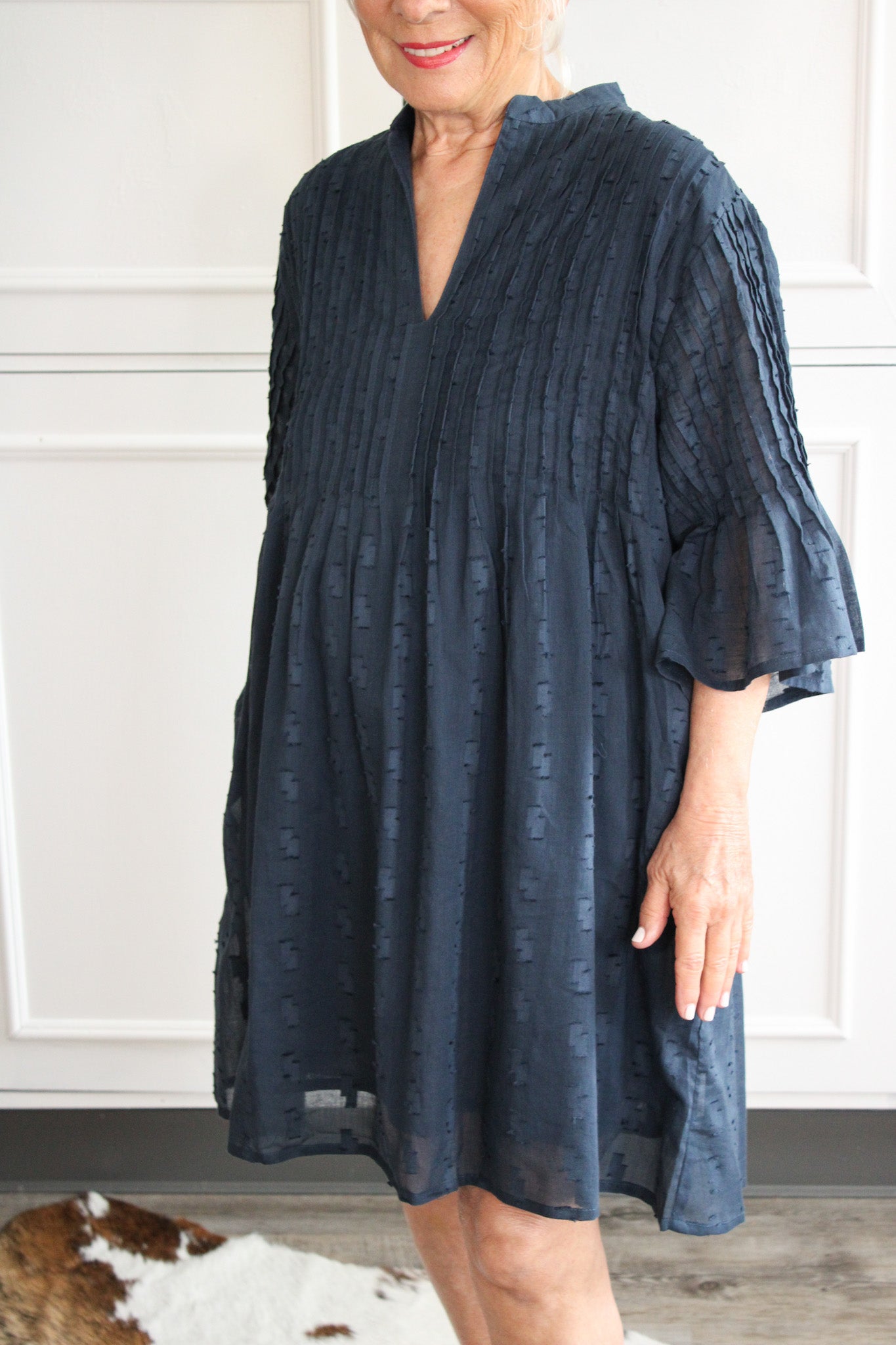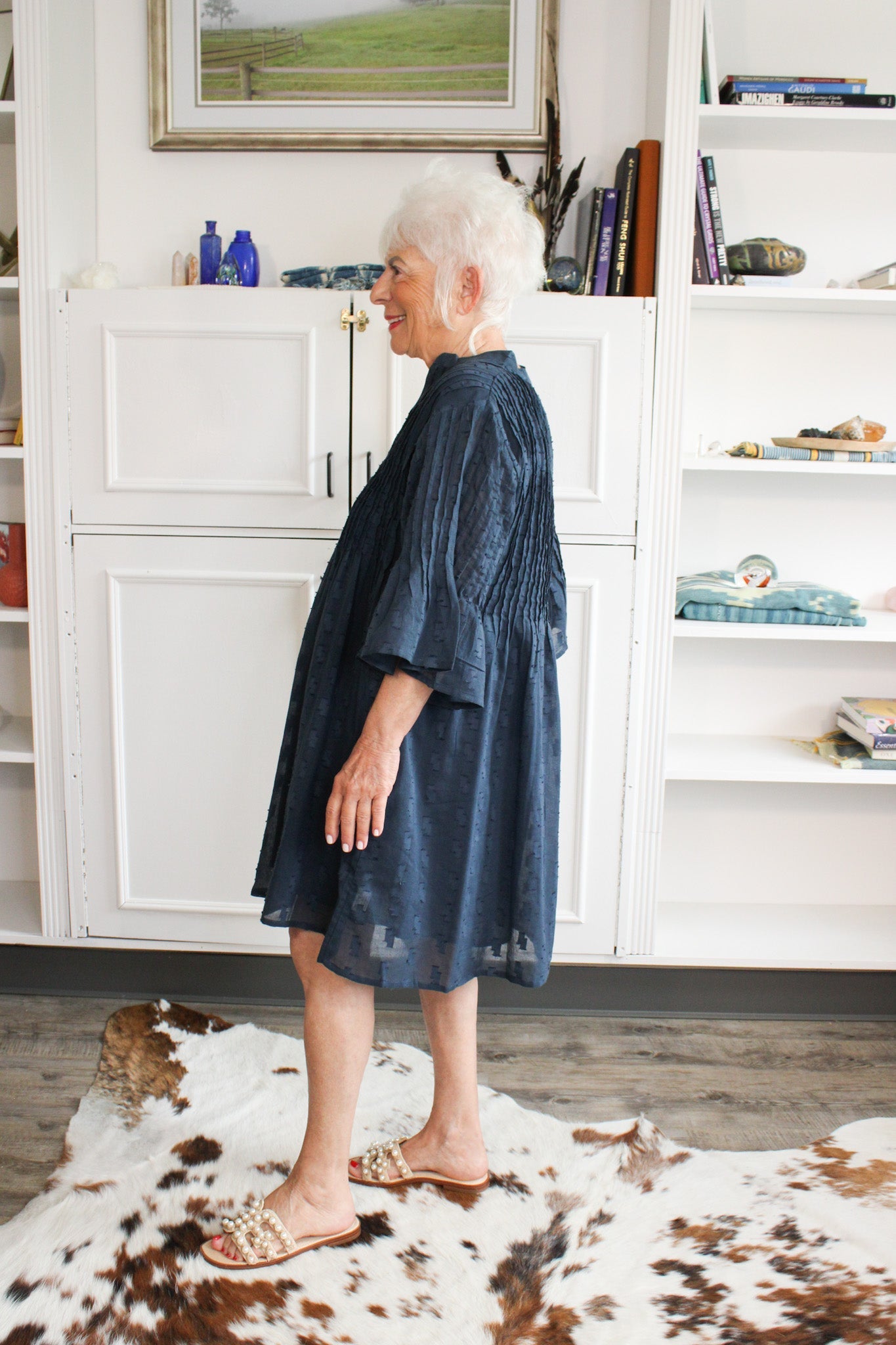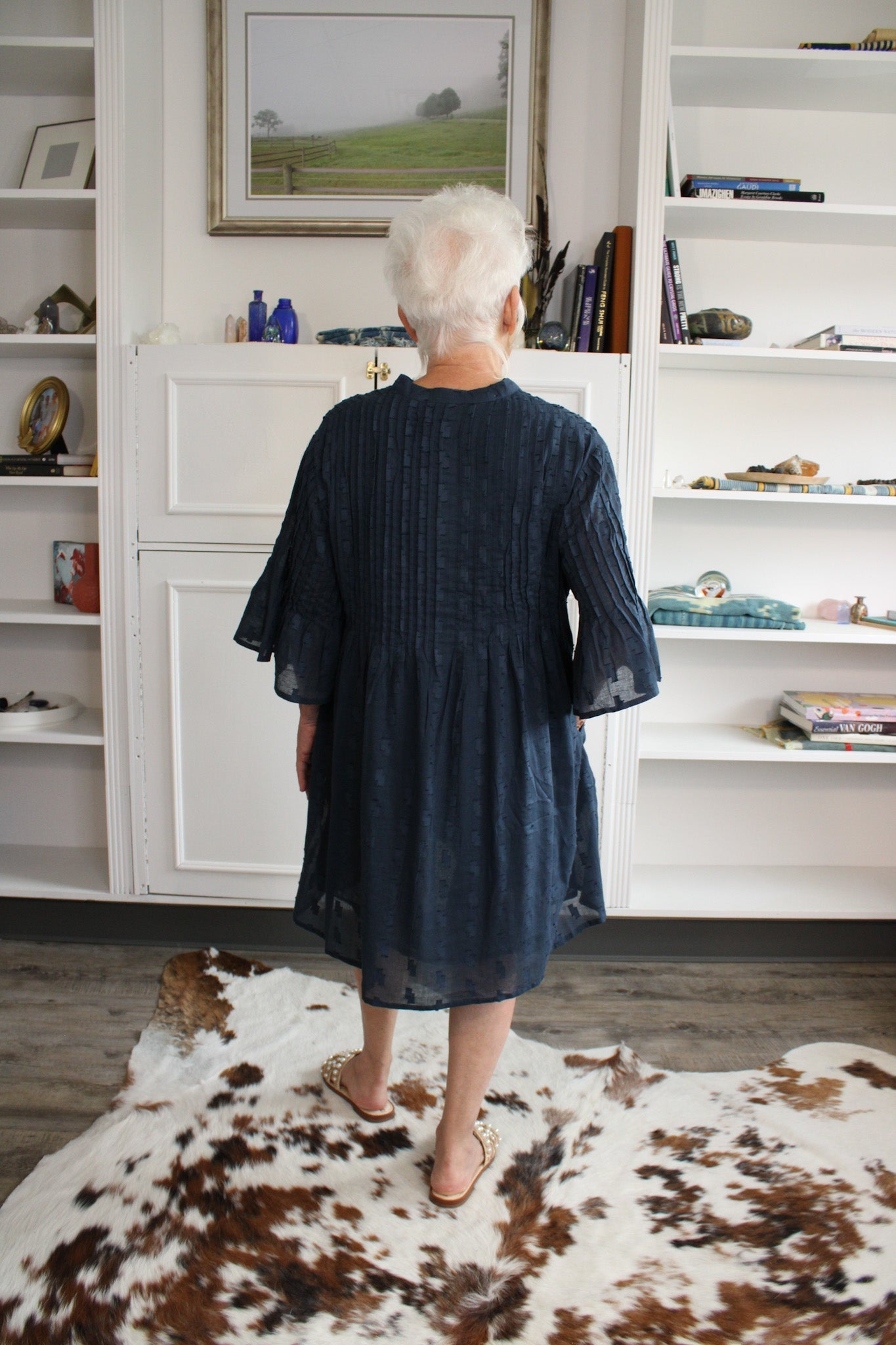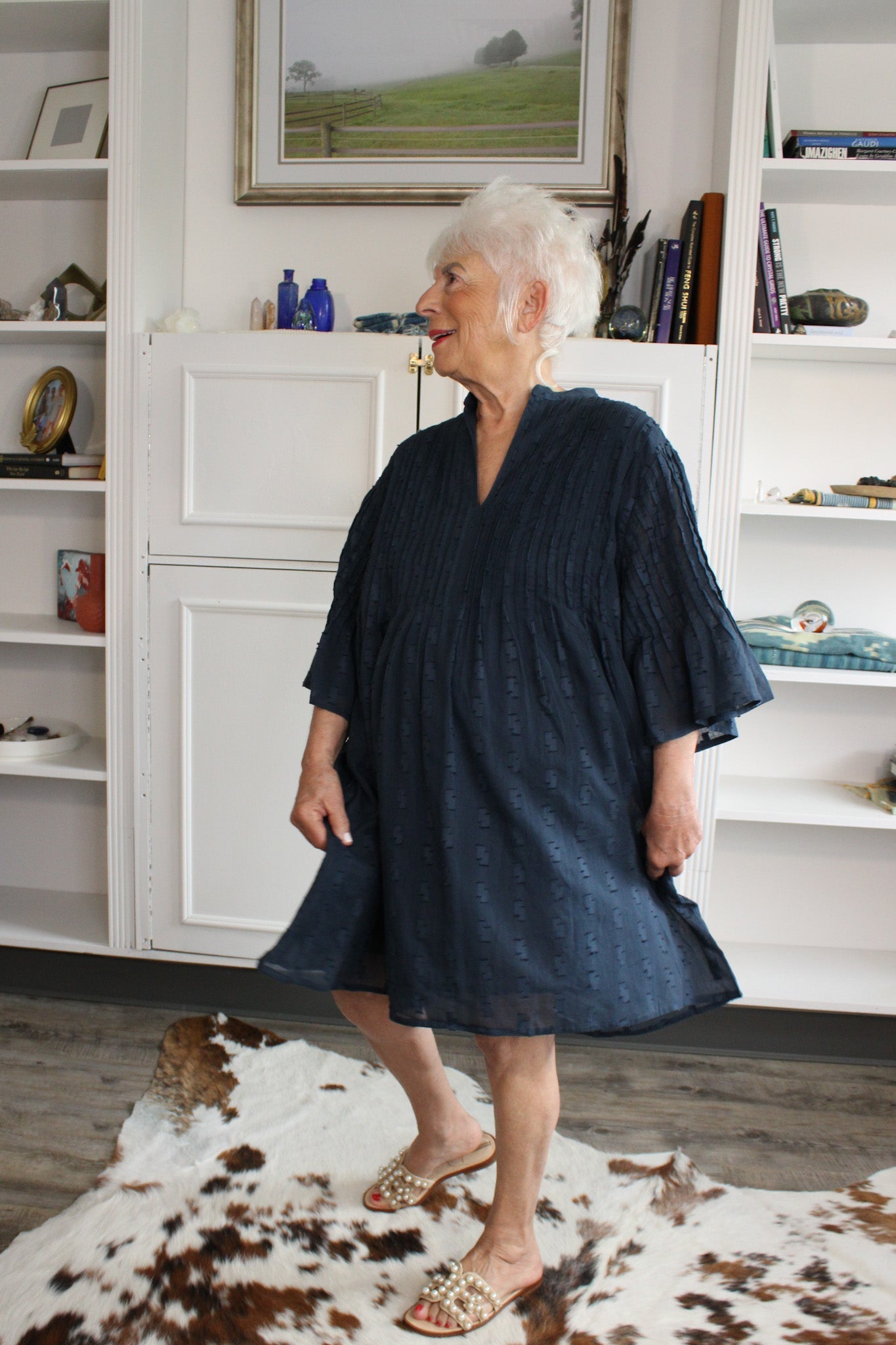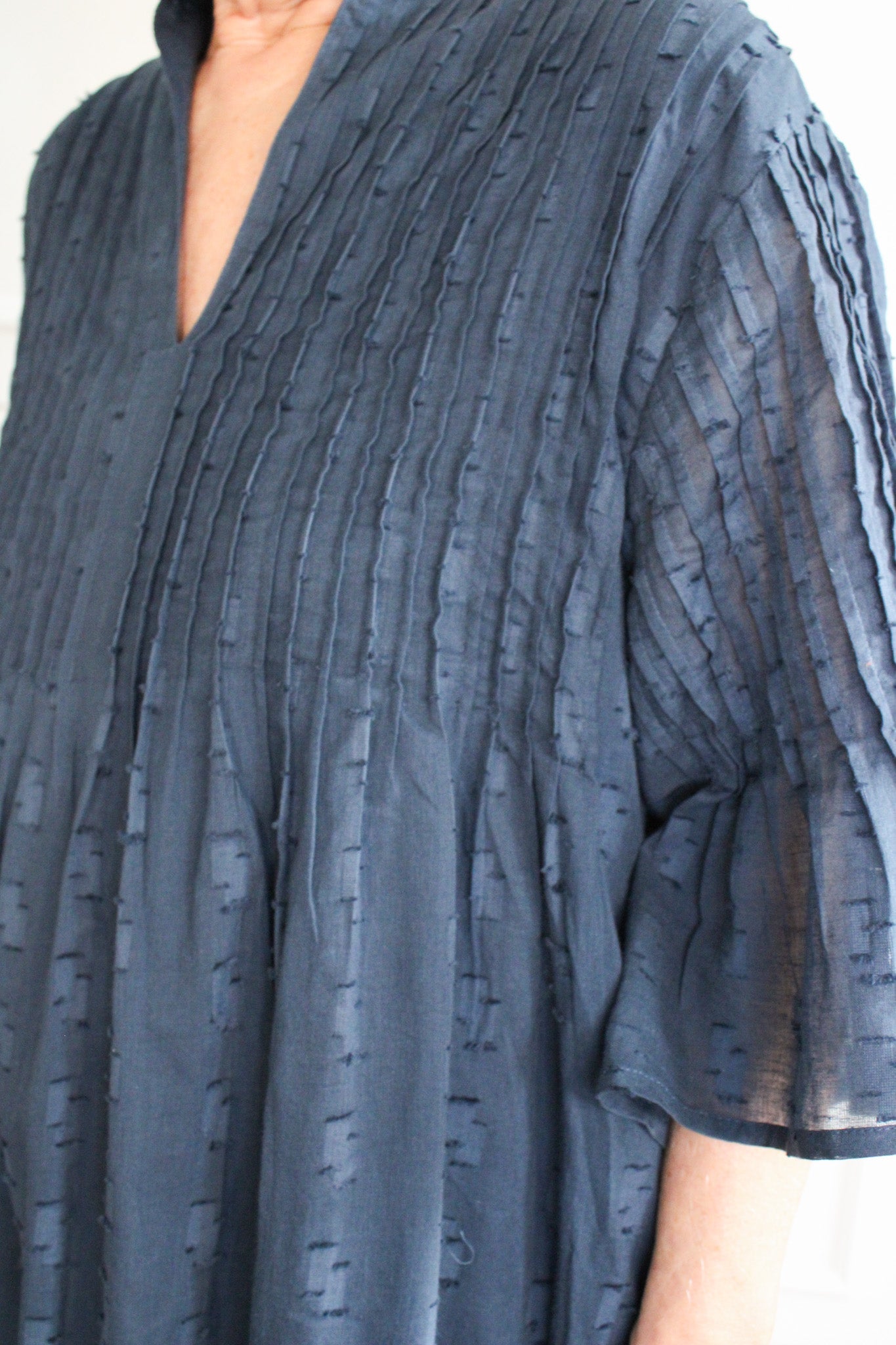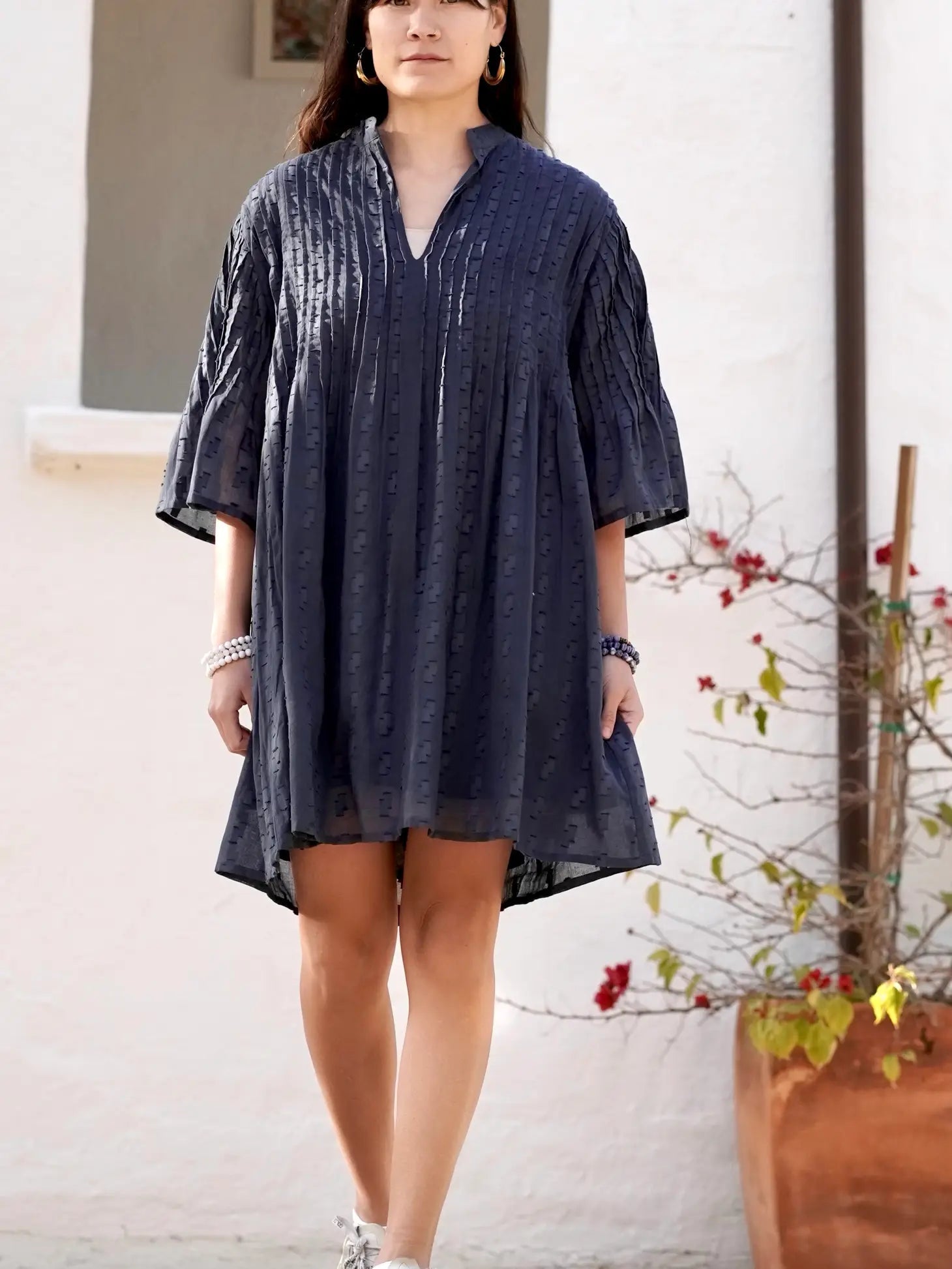 Kat Cotton Dress- Navy
The Kat Cotton Dress- Navy is an ultra-versatile tunic dress made from 100% cotton for comfort and breathability. It features pockets, bell sleeves, and is lined for added warmth and durability. For easy maintenance, dry clean, hand wash, or hang to dry. Create multiple looks with this dress by pairing it with leggings, an oversized cardigan, or strappy sandals for brunch.
Materials: 100% cotton
Model Details: Eve is 5'3" and wearing the size small.
Made in the USA