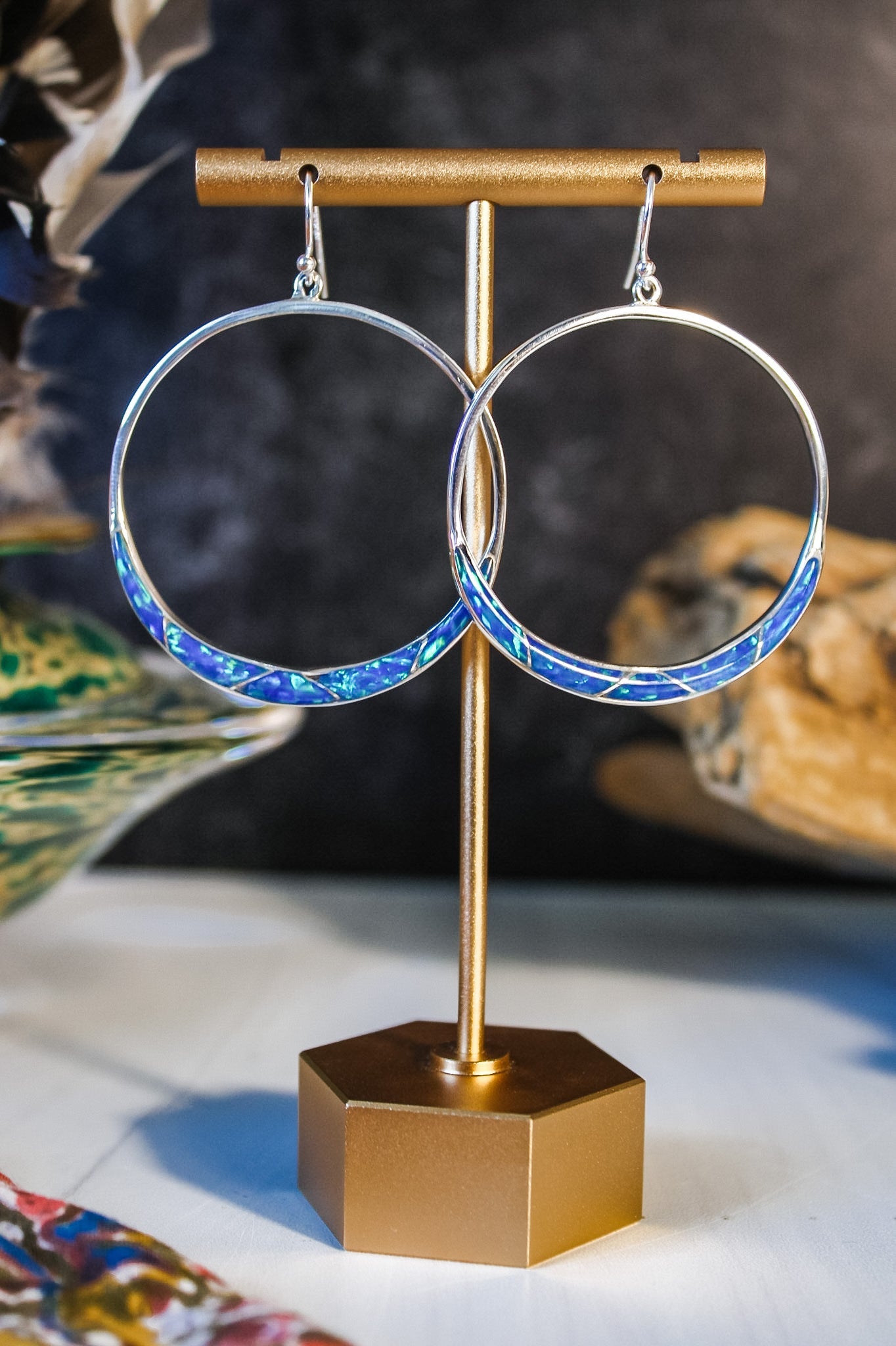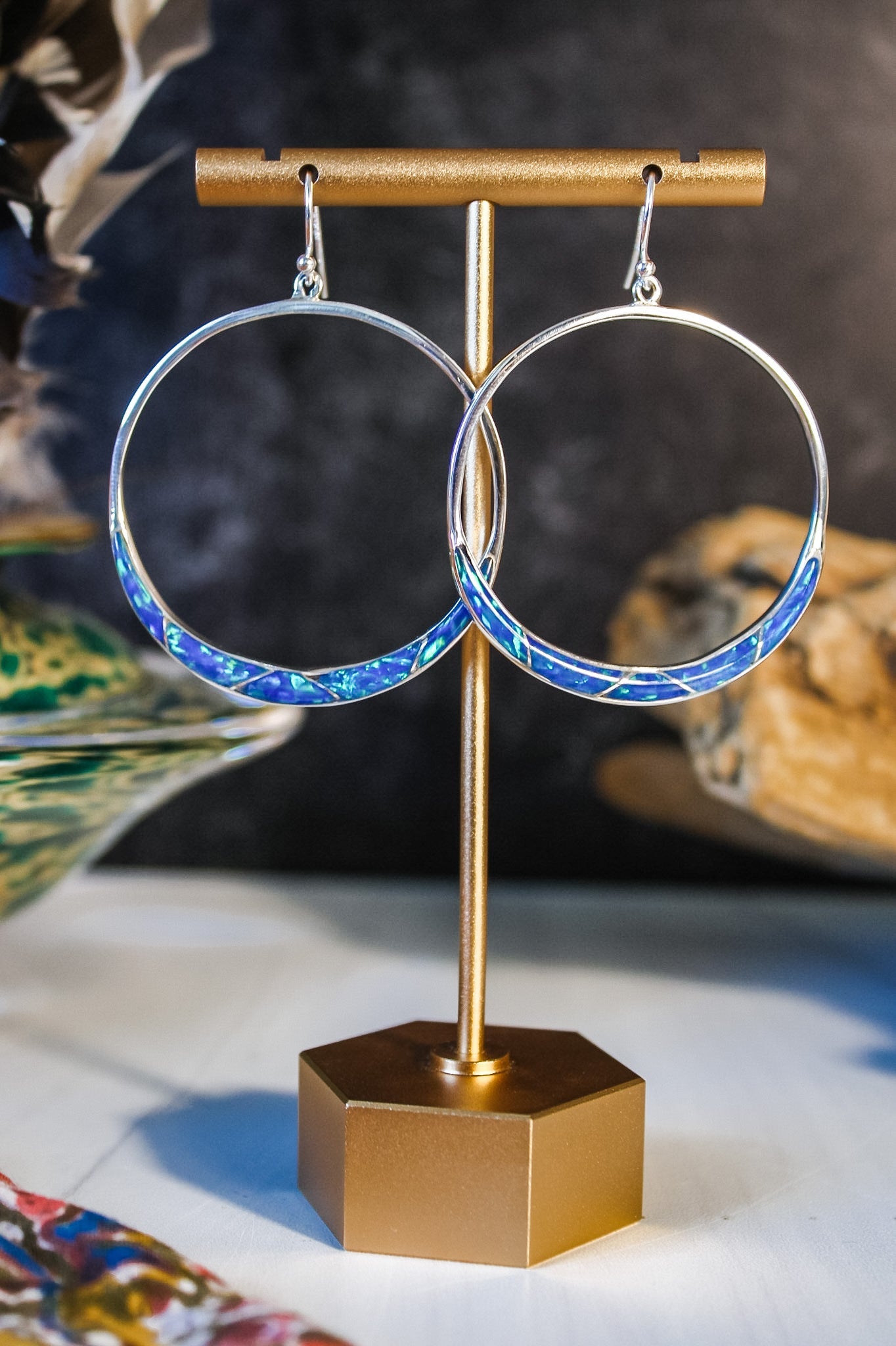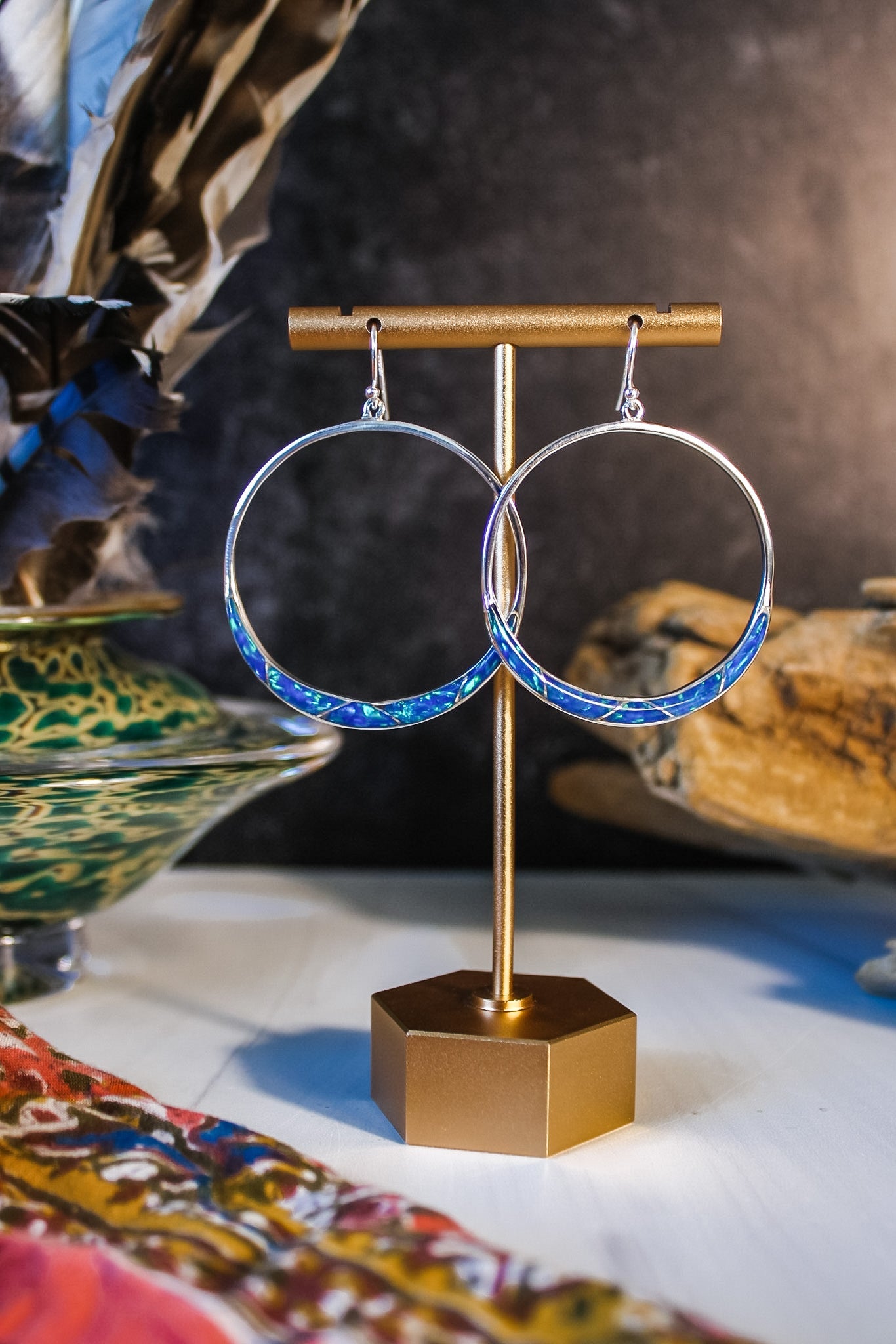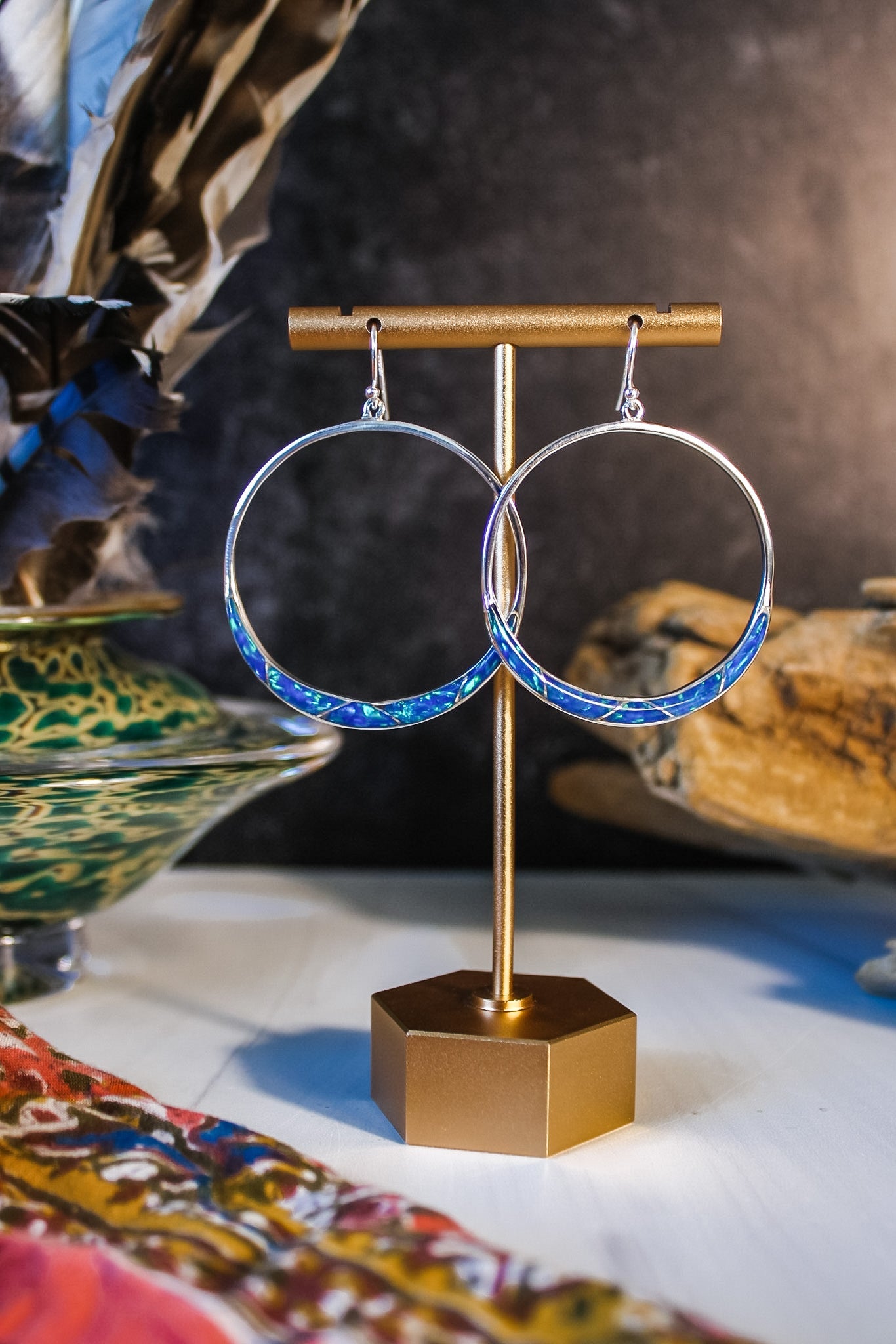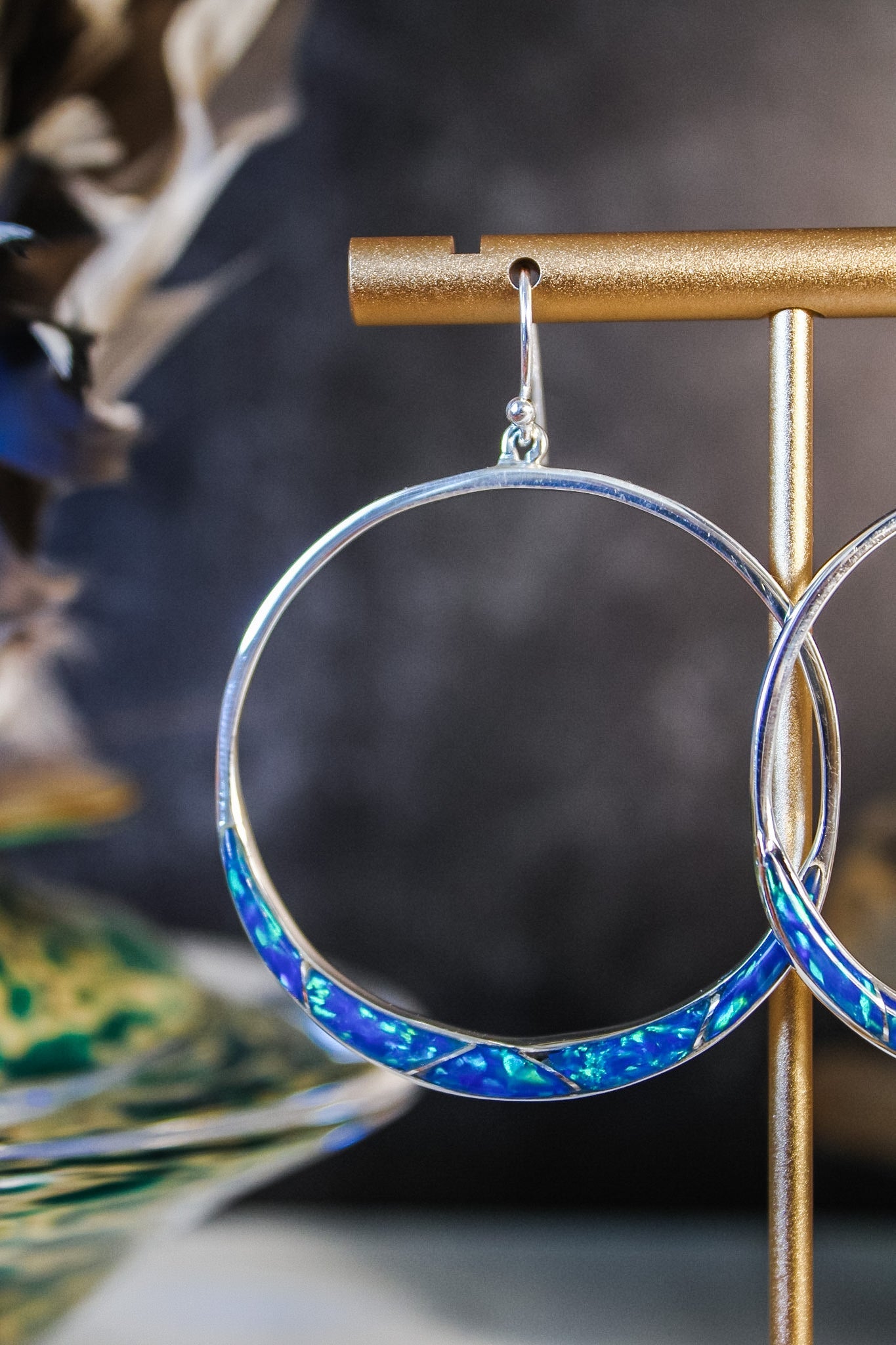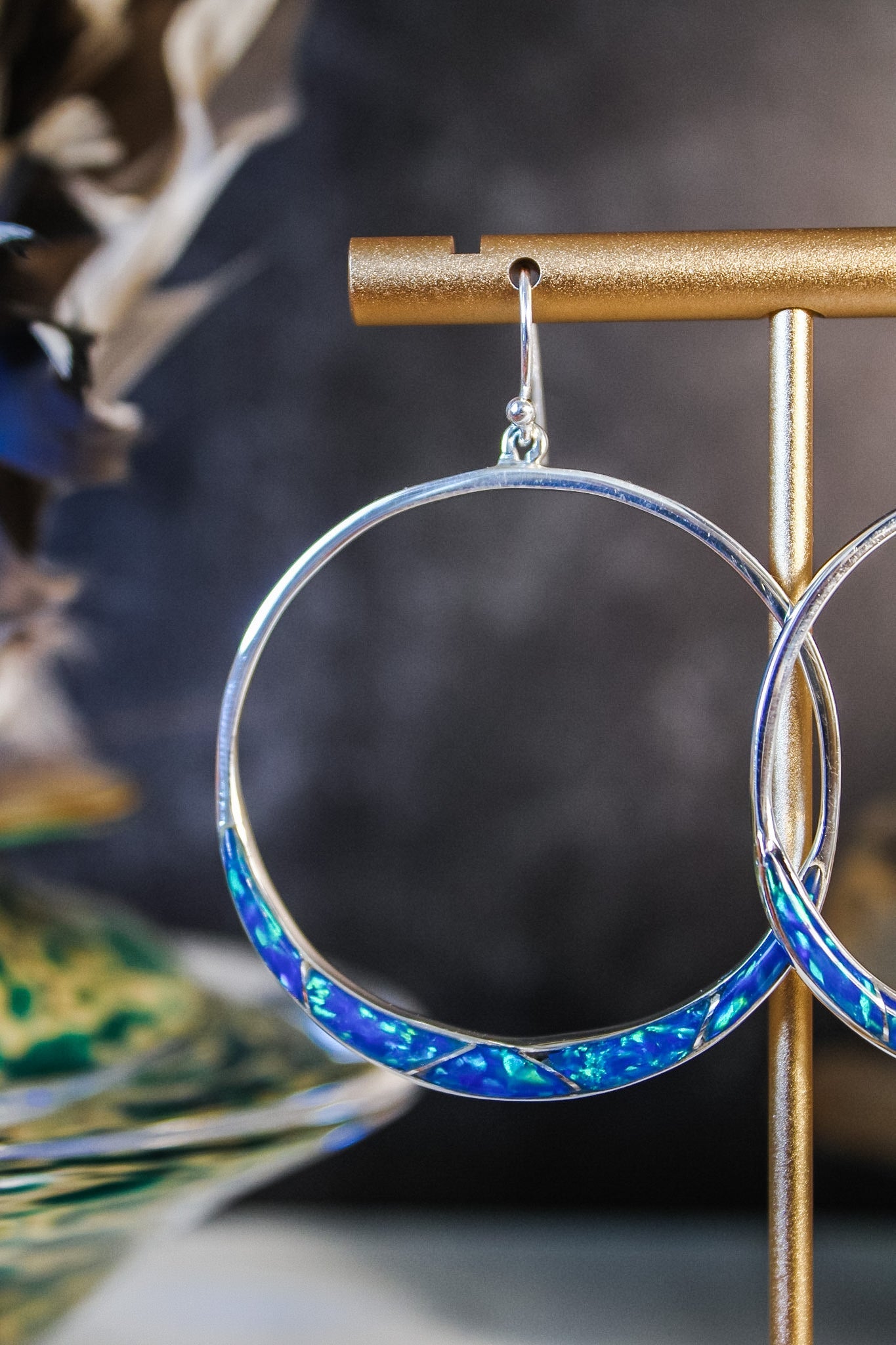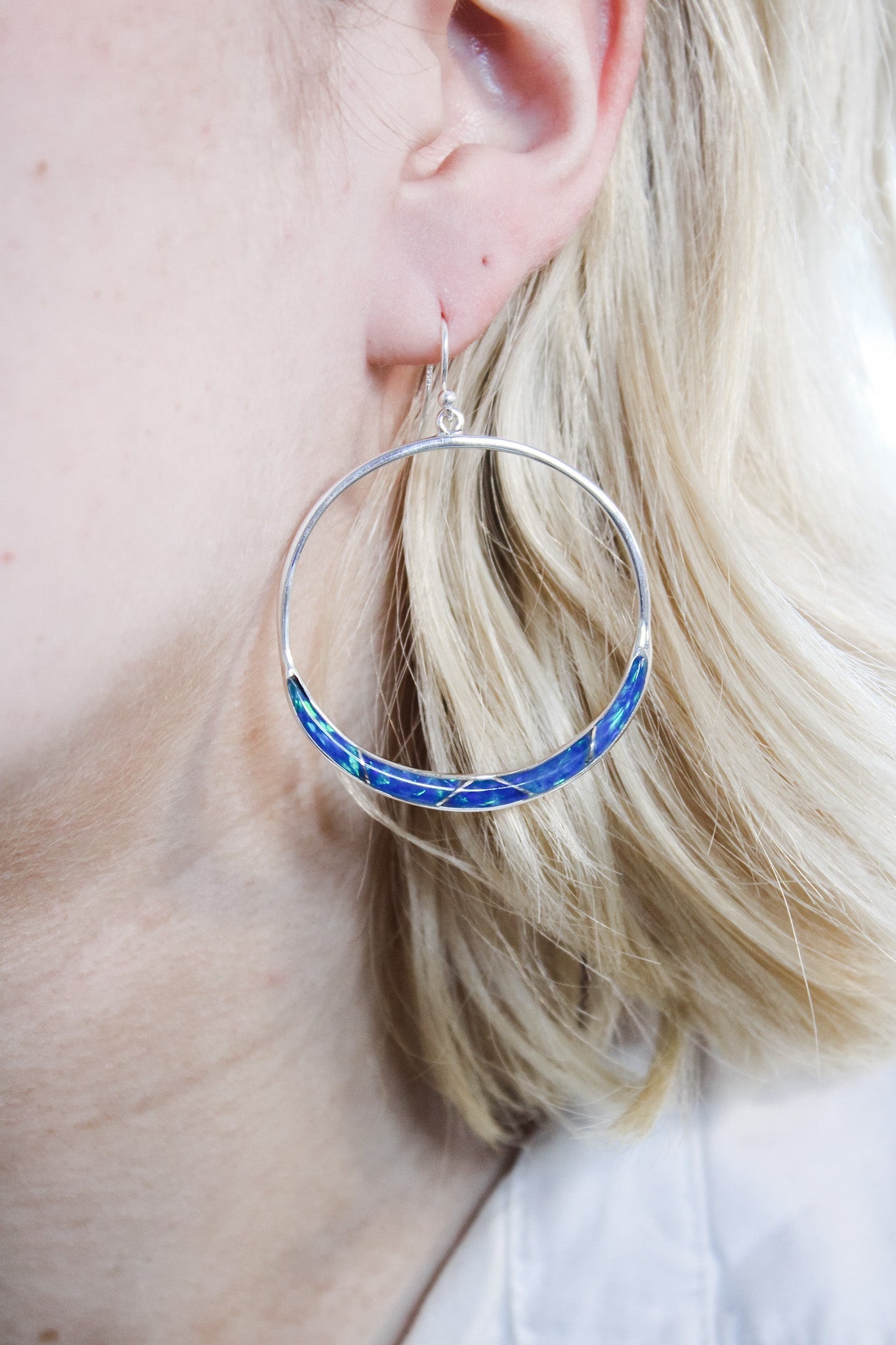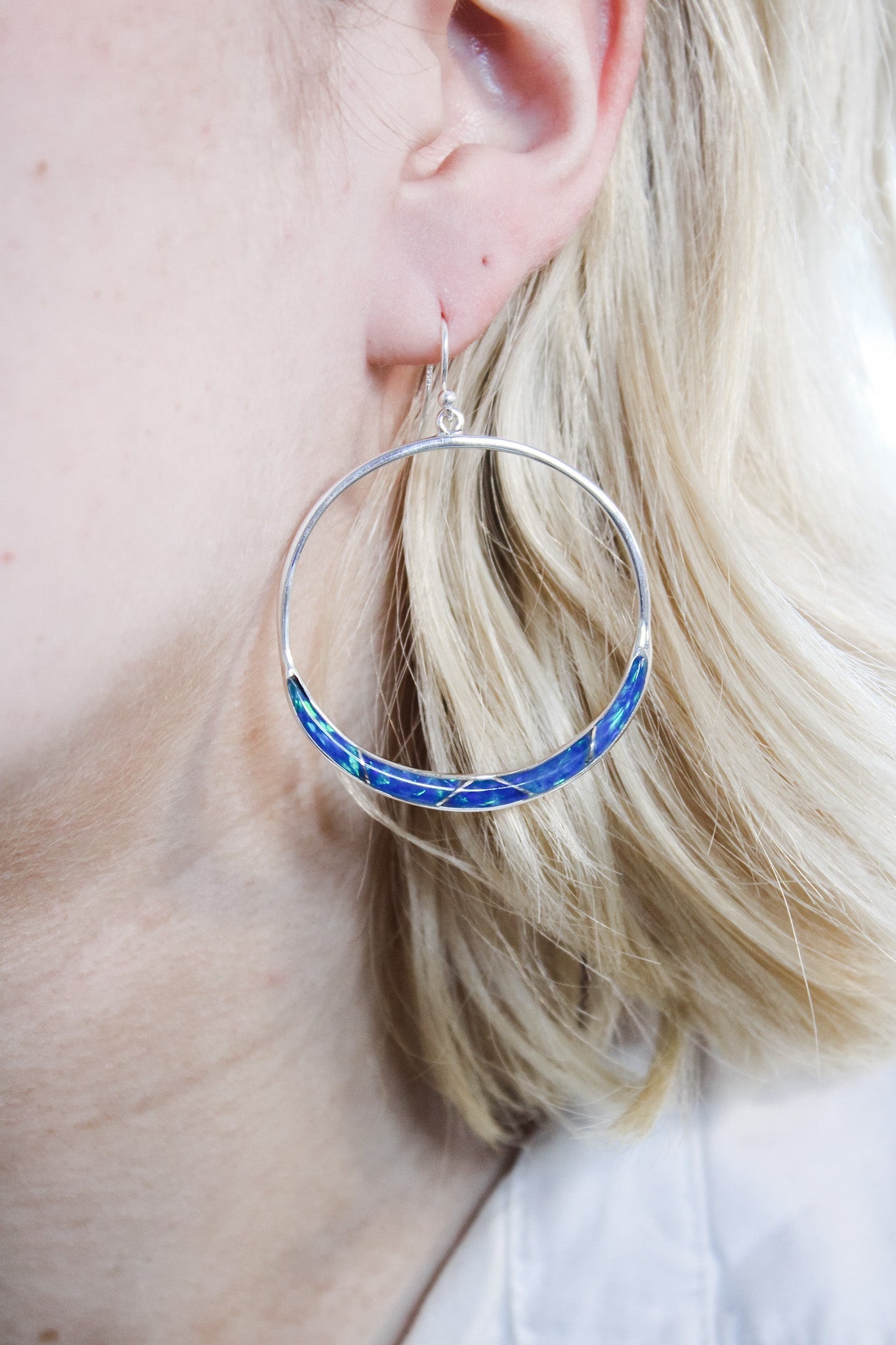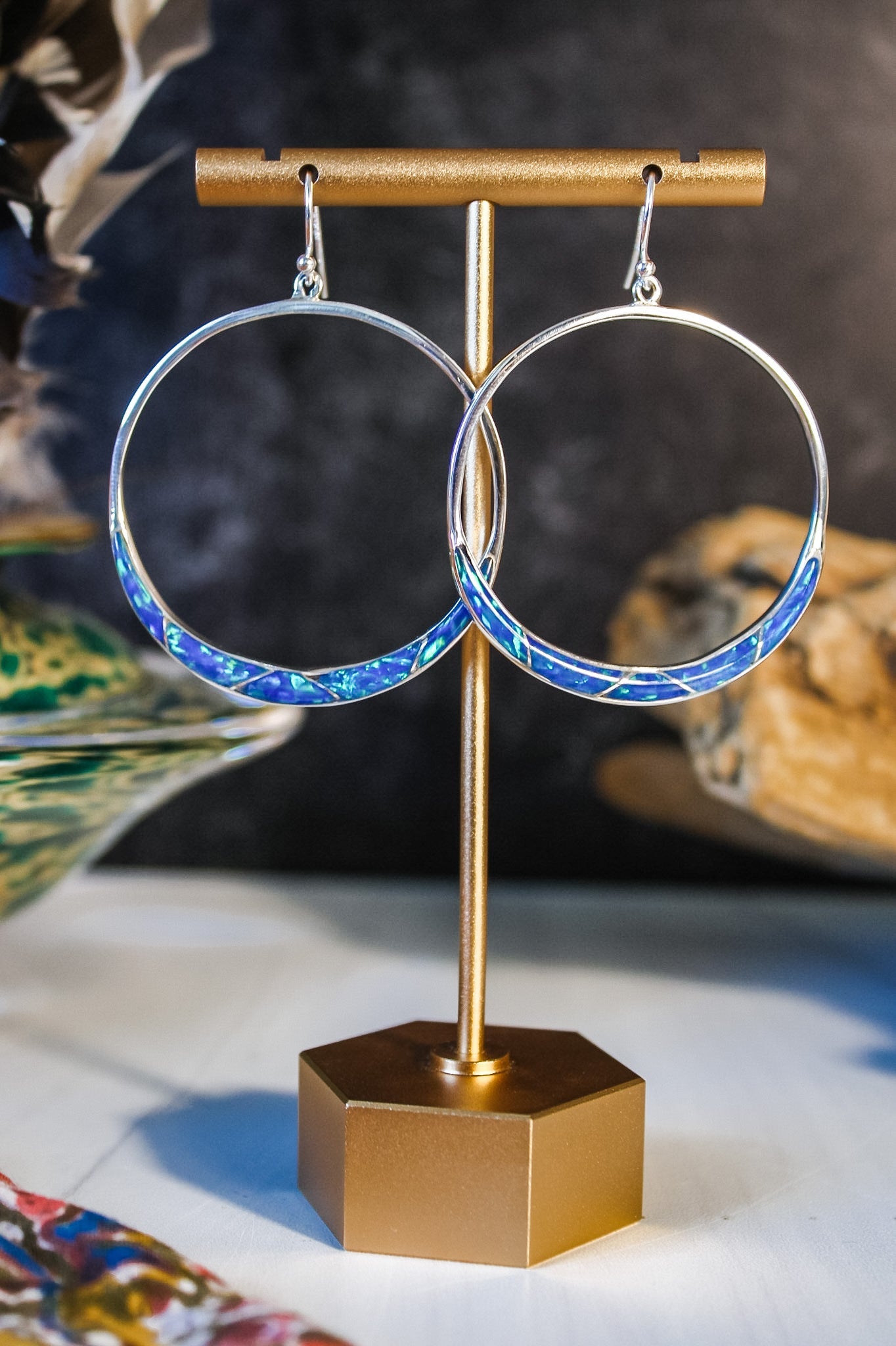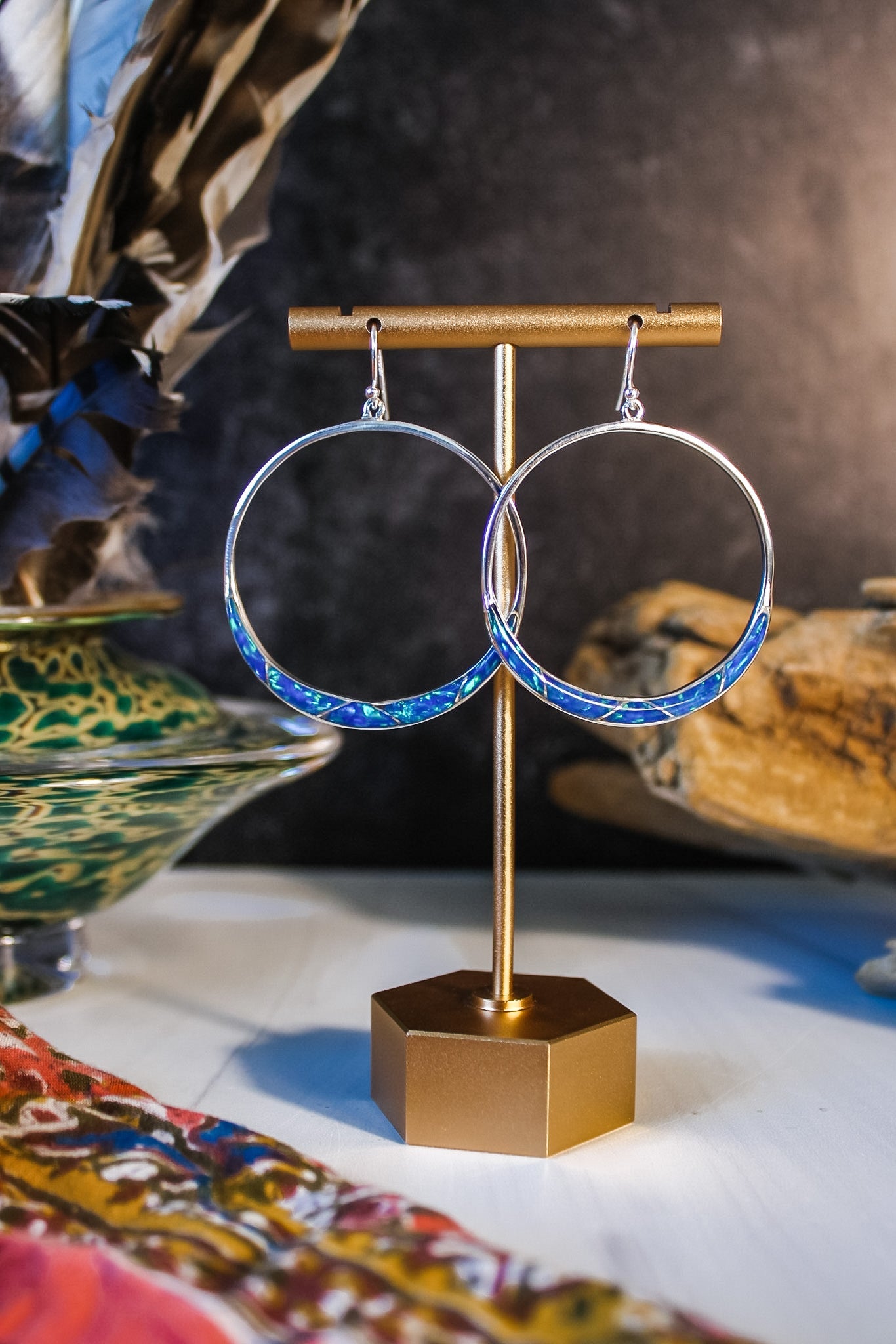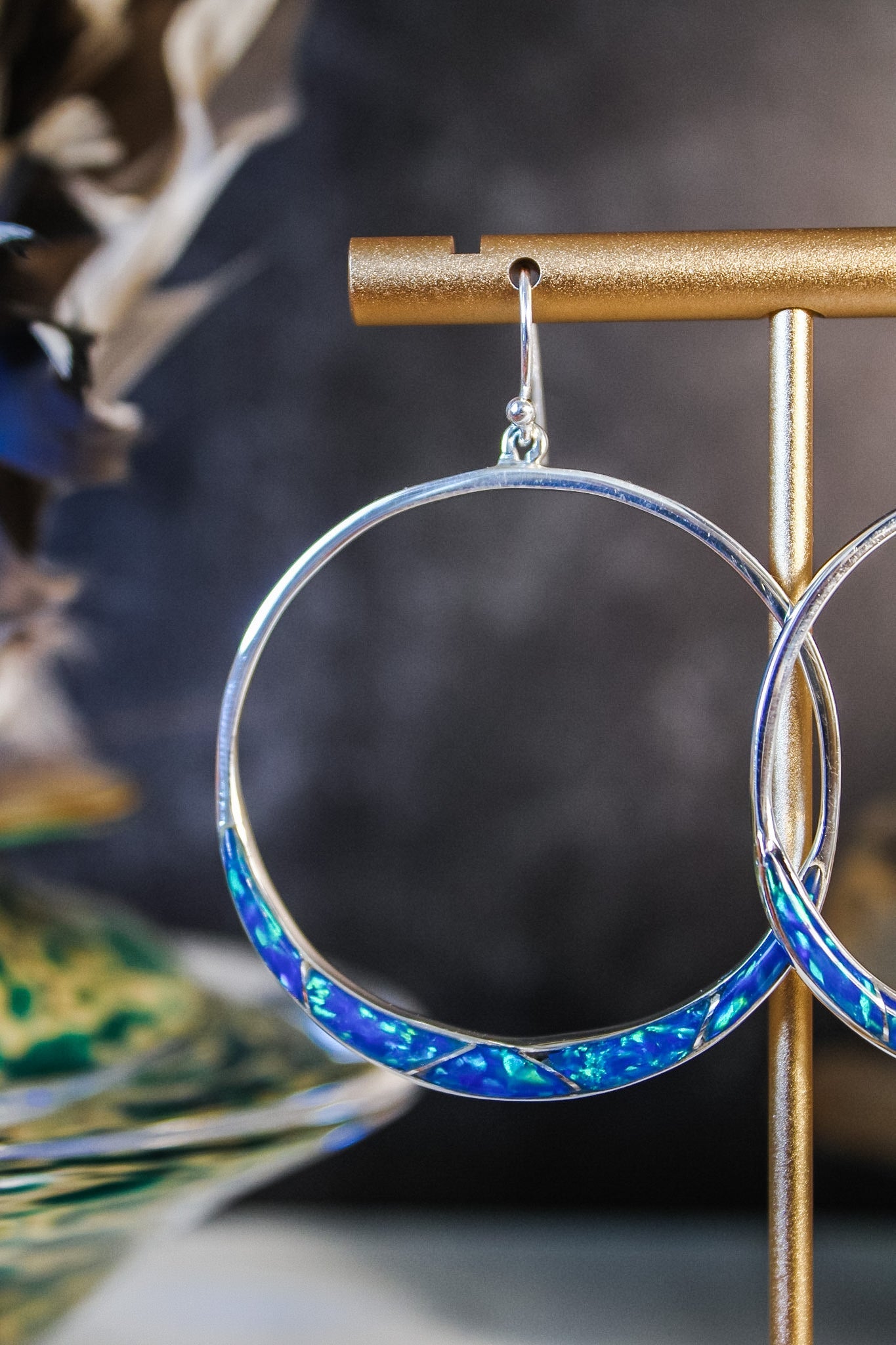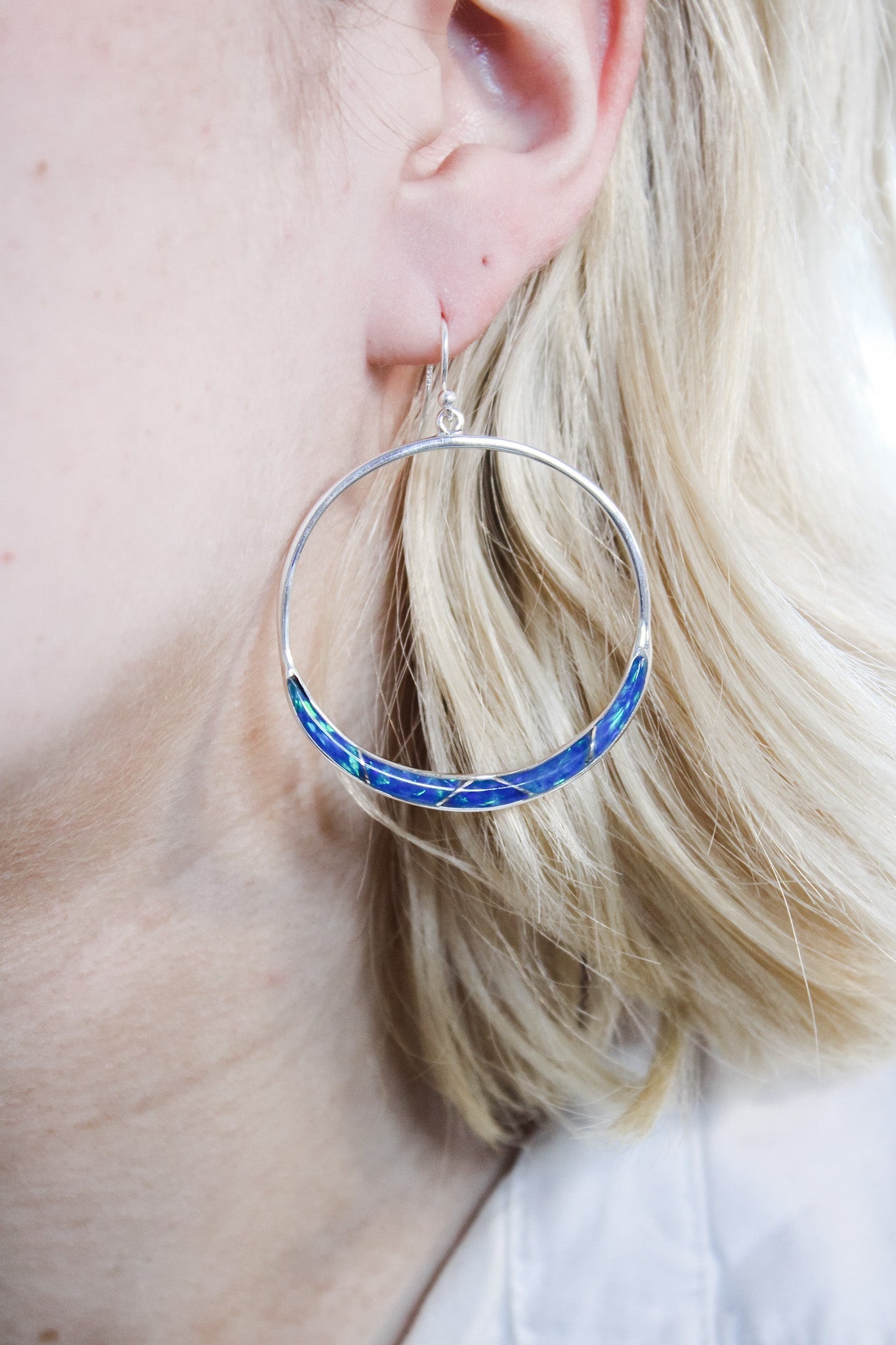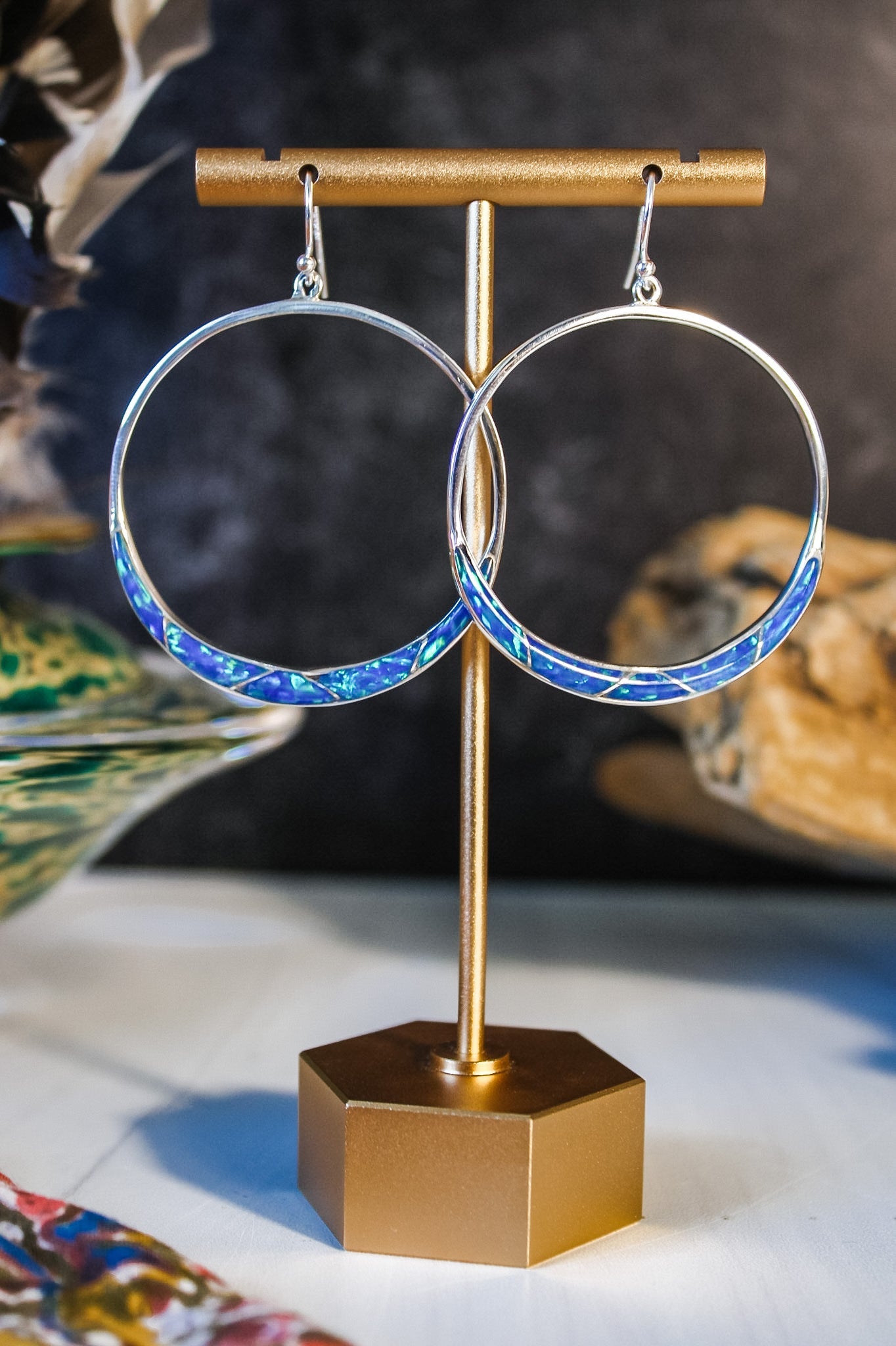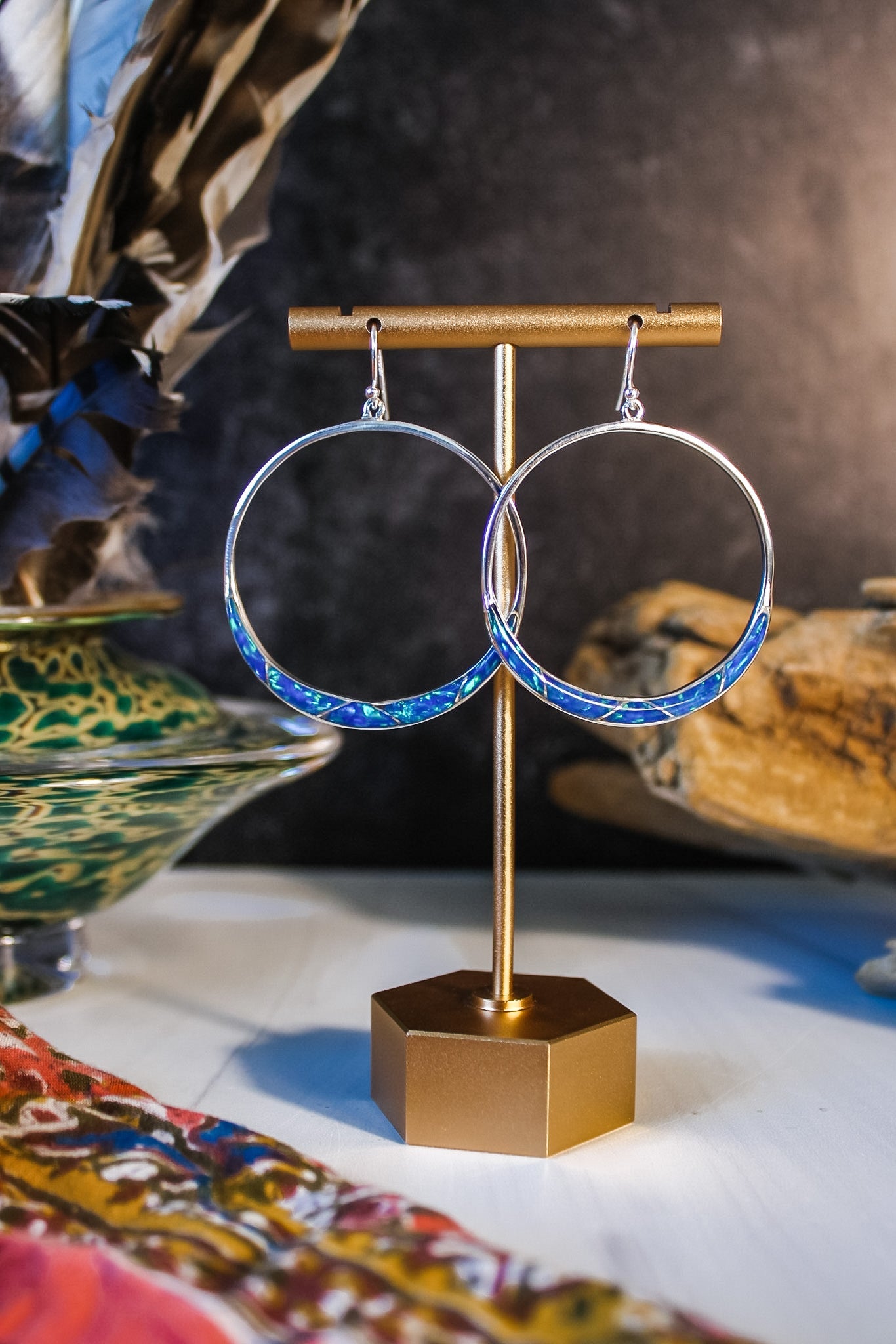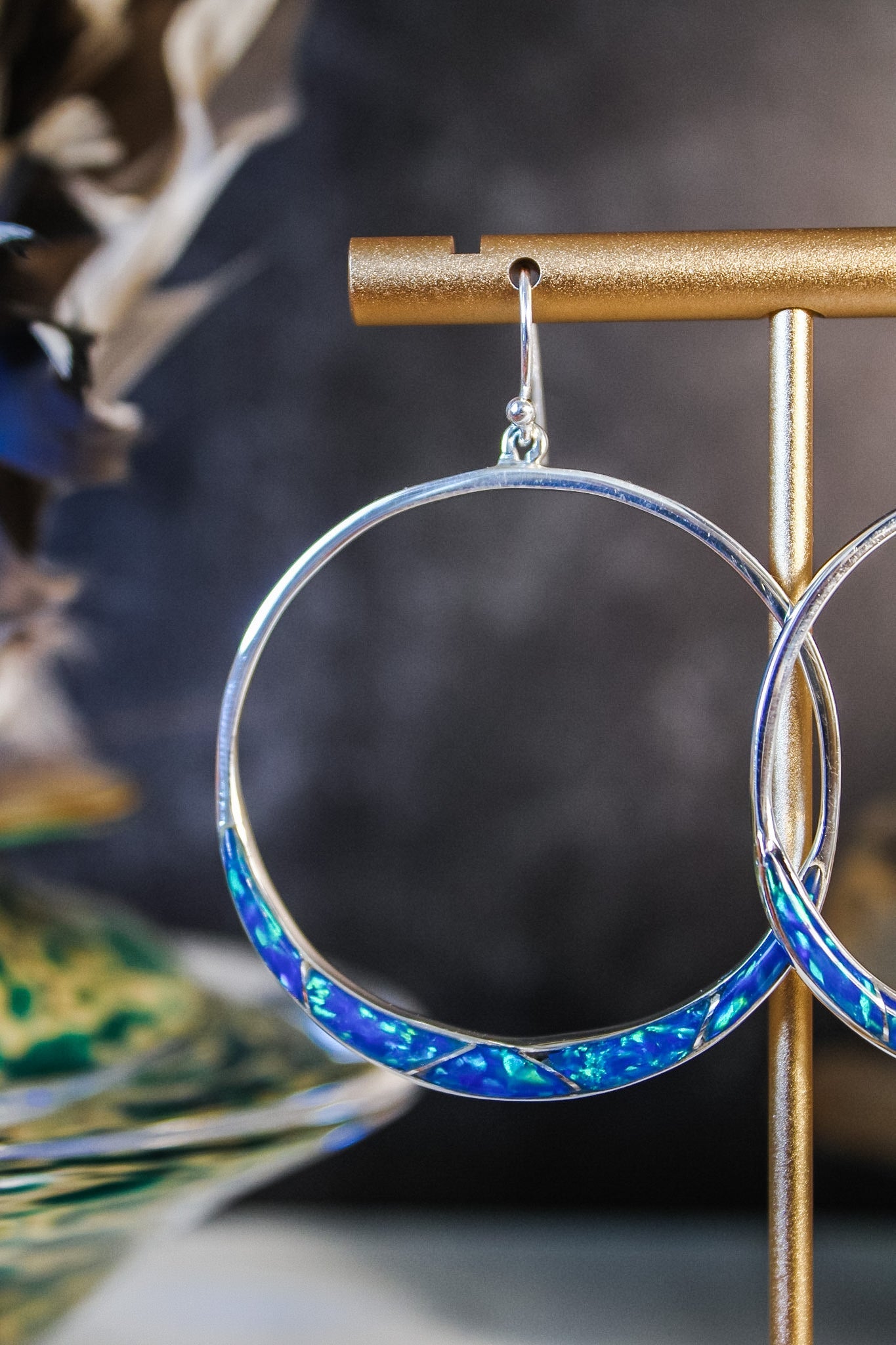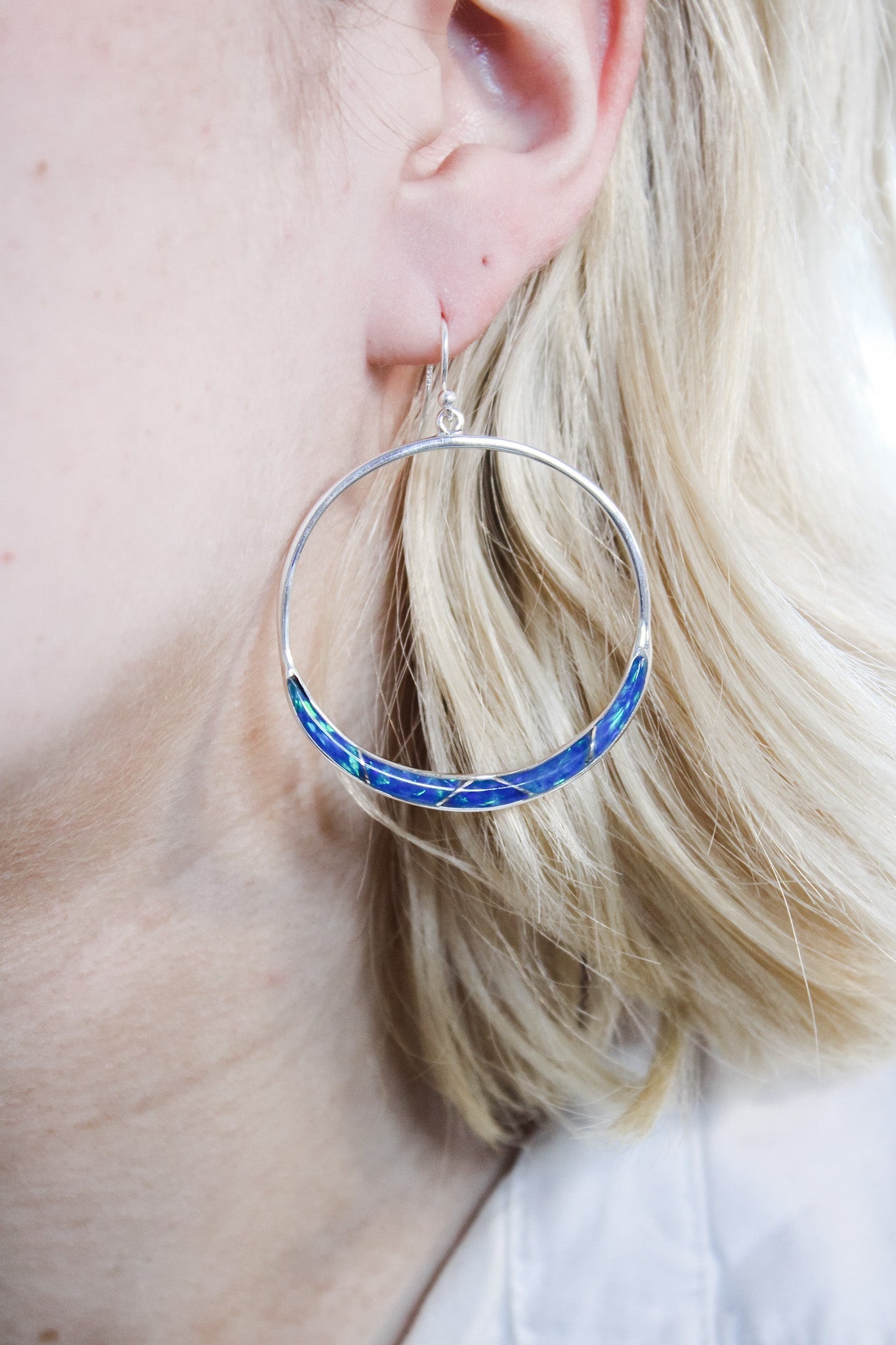 Blue Opal Hoop Earrings
This piece is made by silversmith Ed Lohman. Lohman has been creating intricate inlay work with stunning, vibrant stones for over 30 years. 
These earrings feature a hoop style with a larger bottom portion filled with Blue Opal with details of Inlay, set in a stunning silver to allow the stone to really "pop"!
Materials: Blue Opal, Silver
Measurement: 1.75" in length