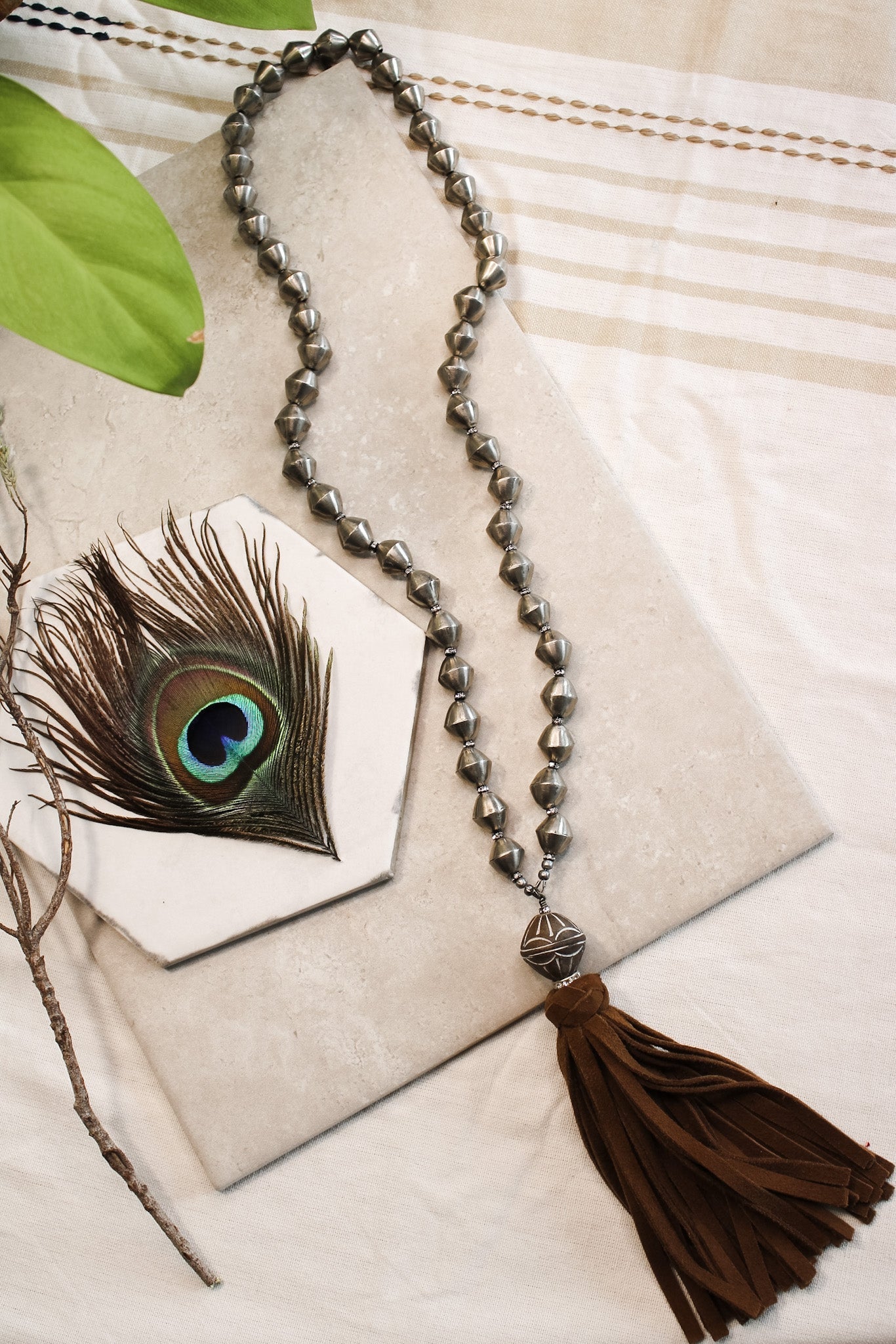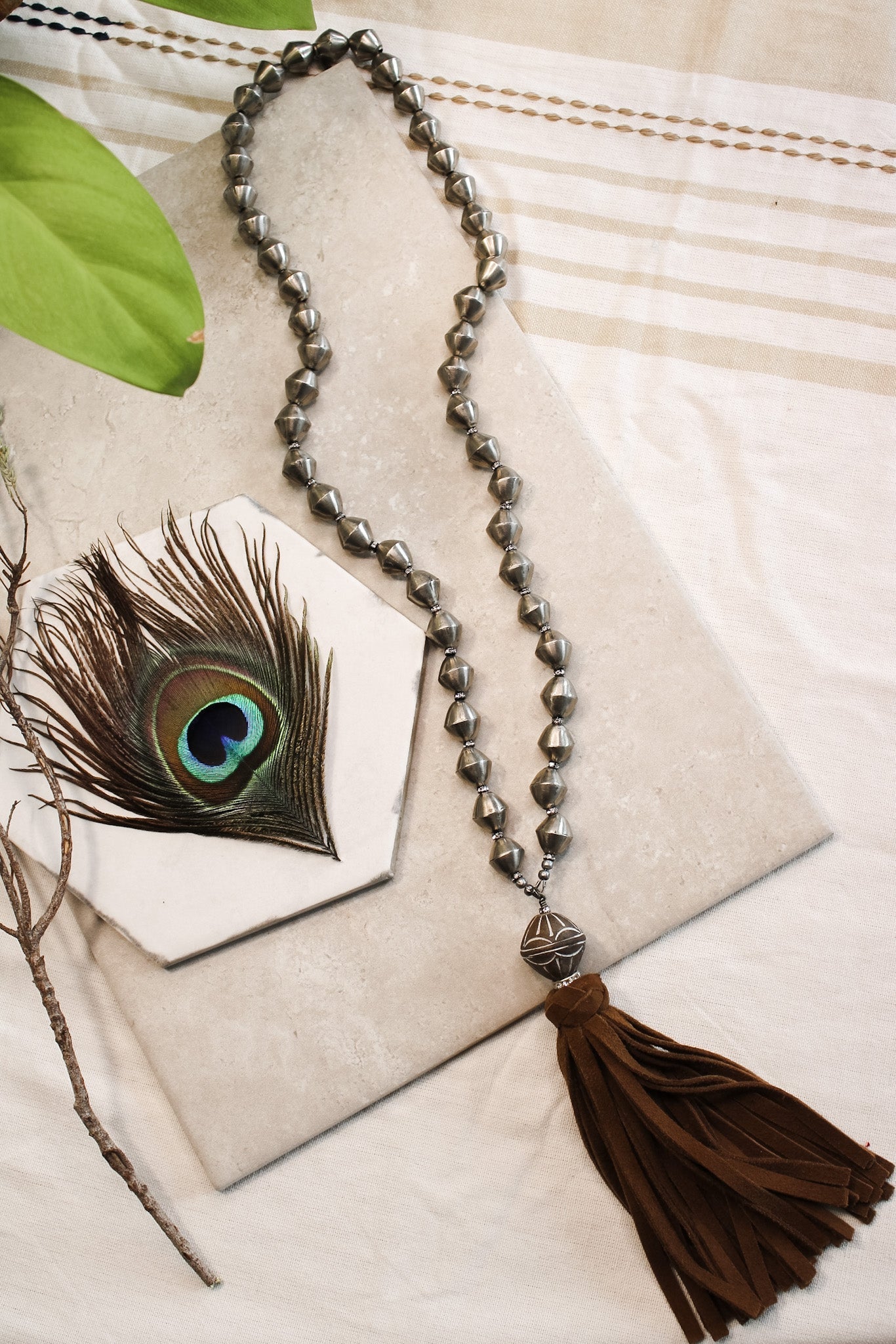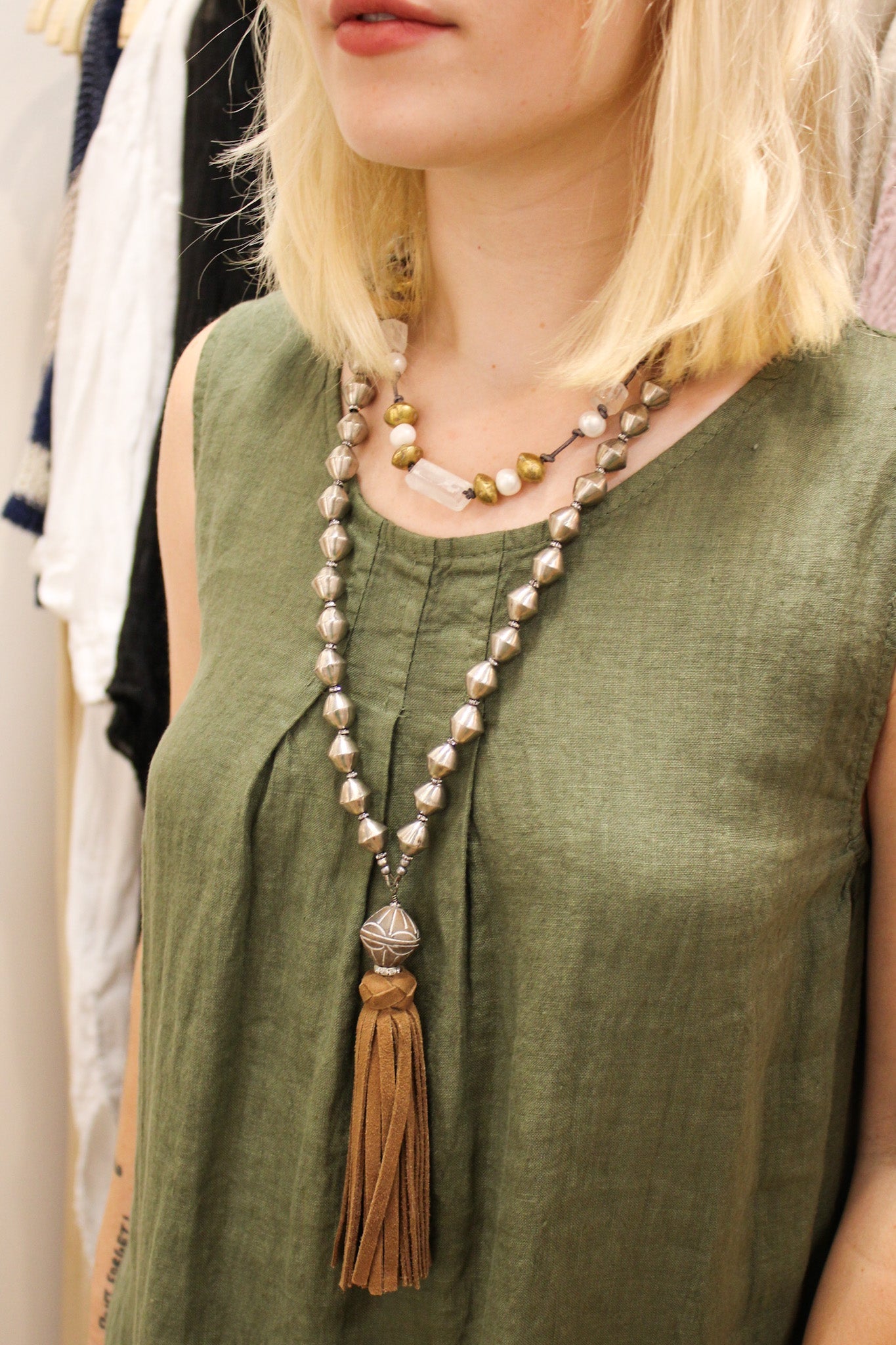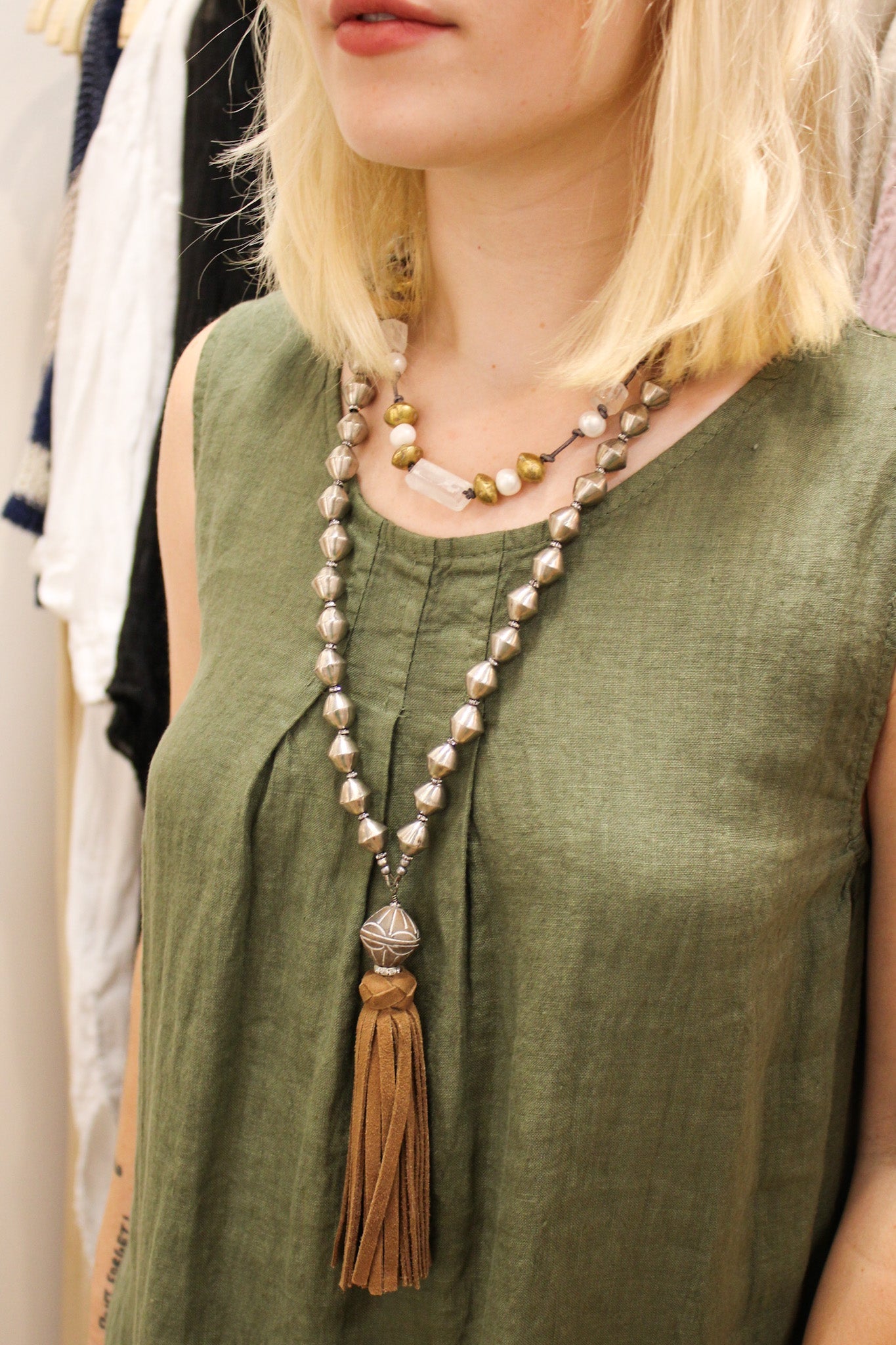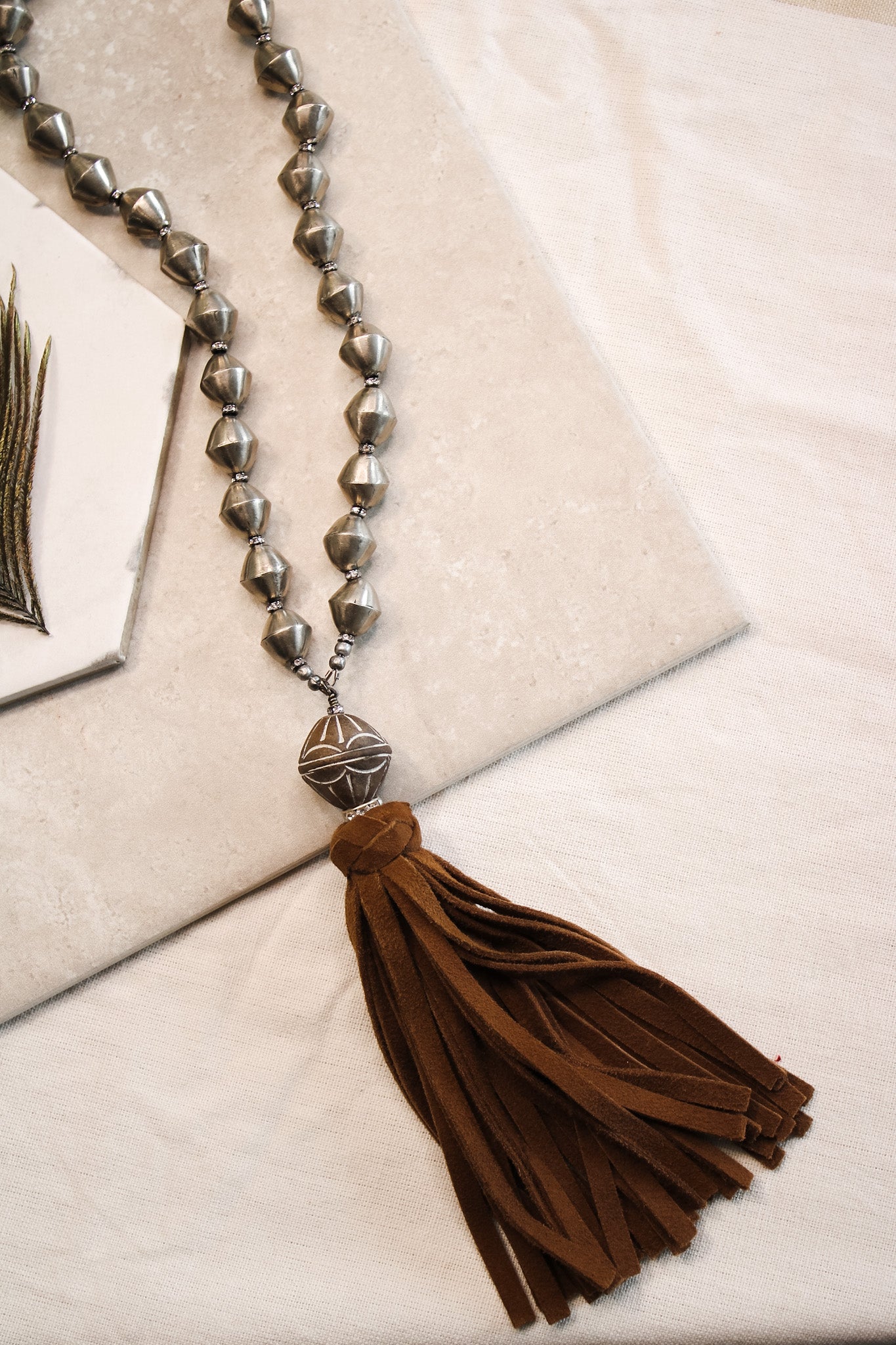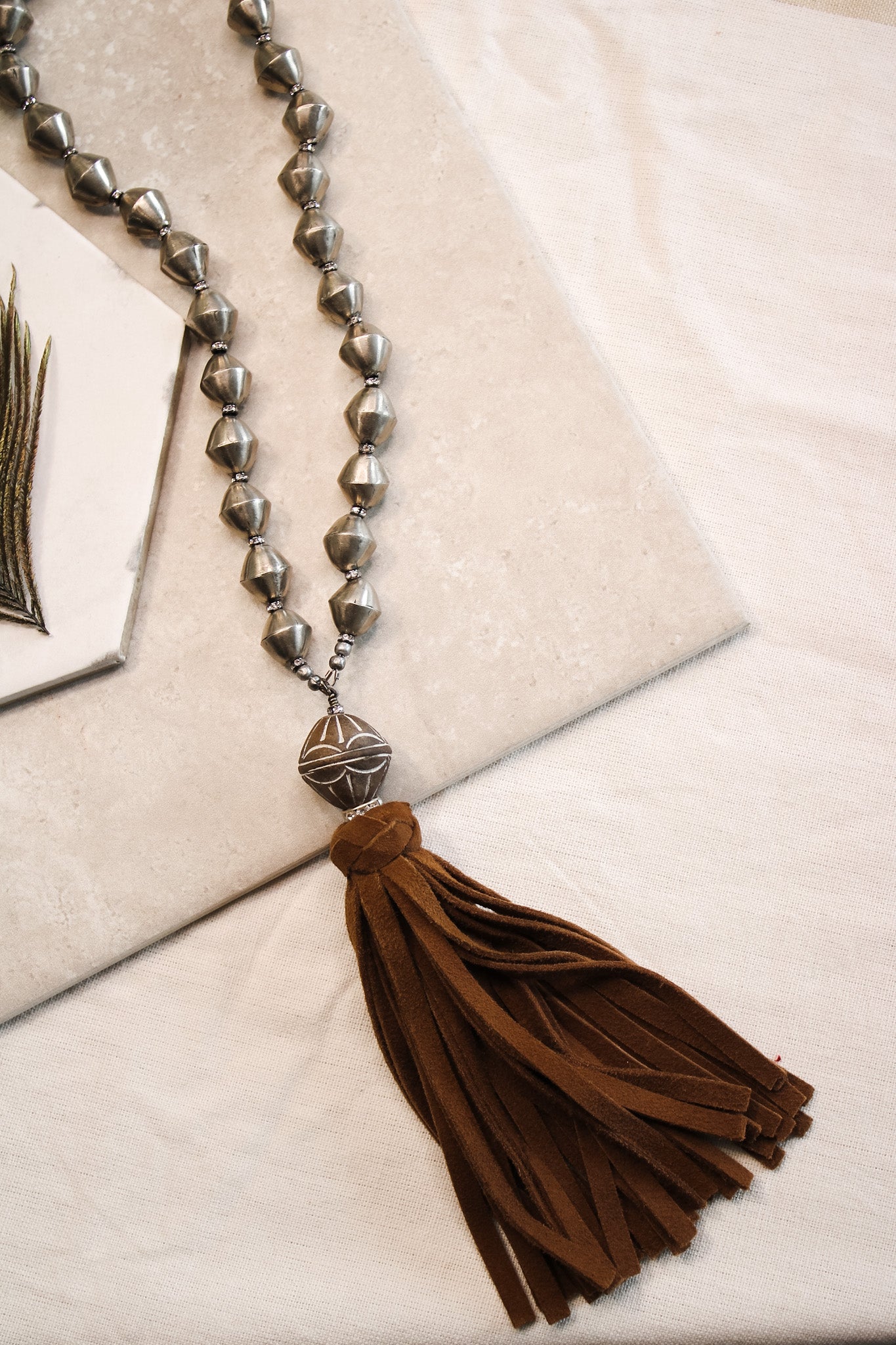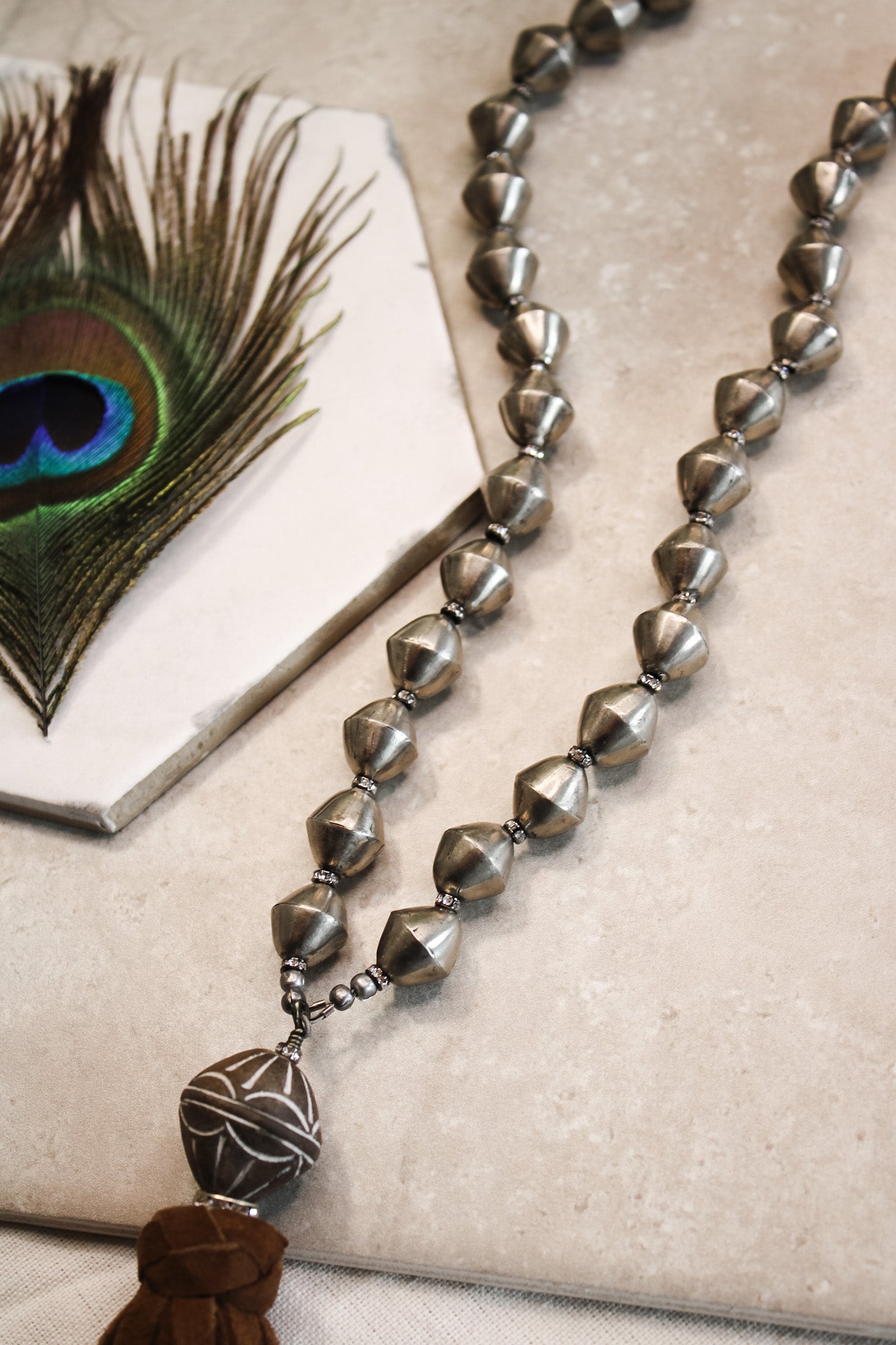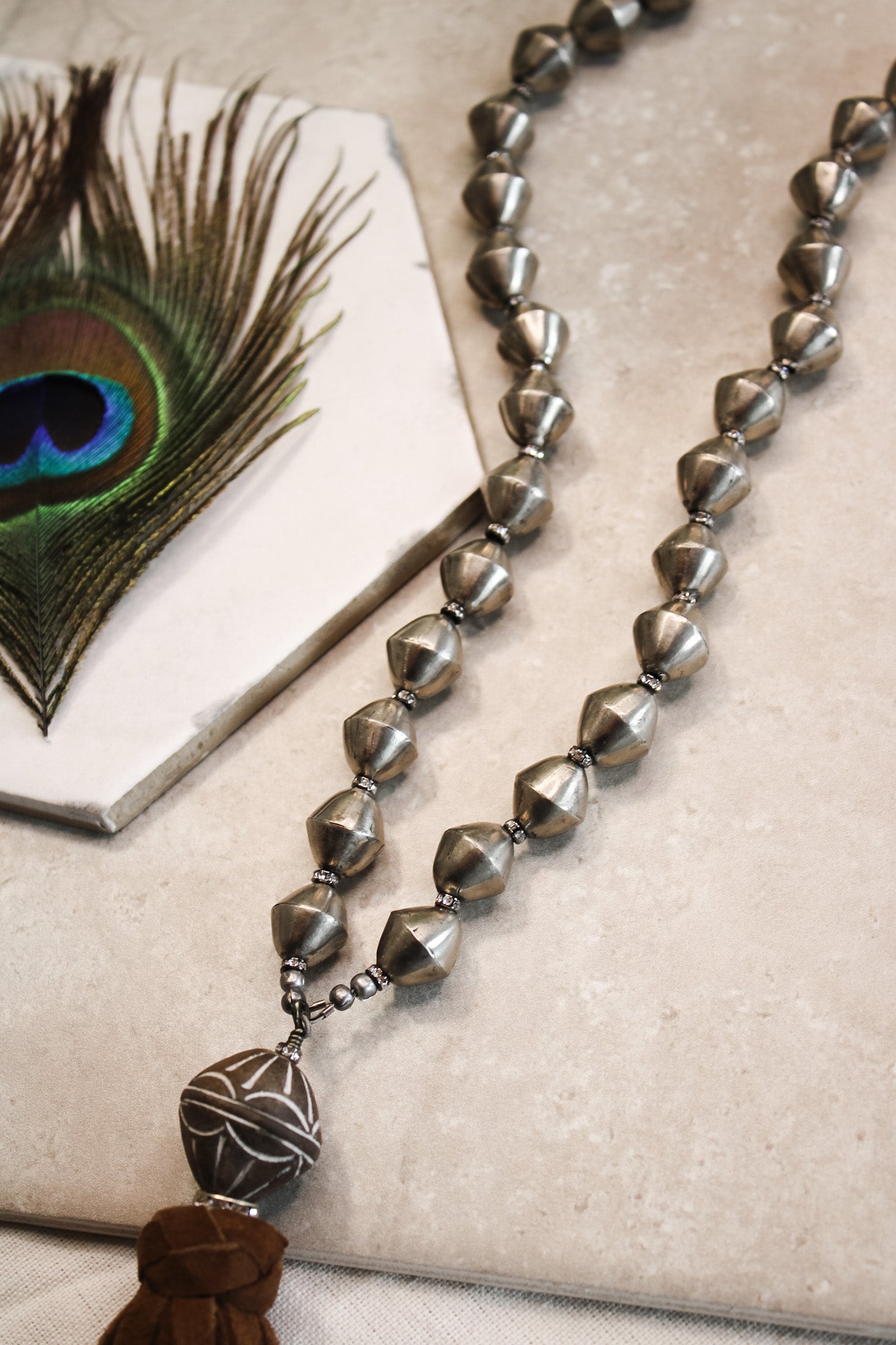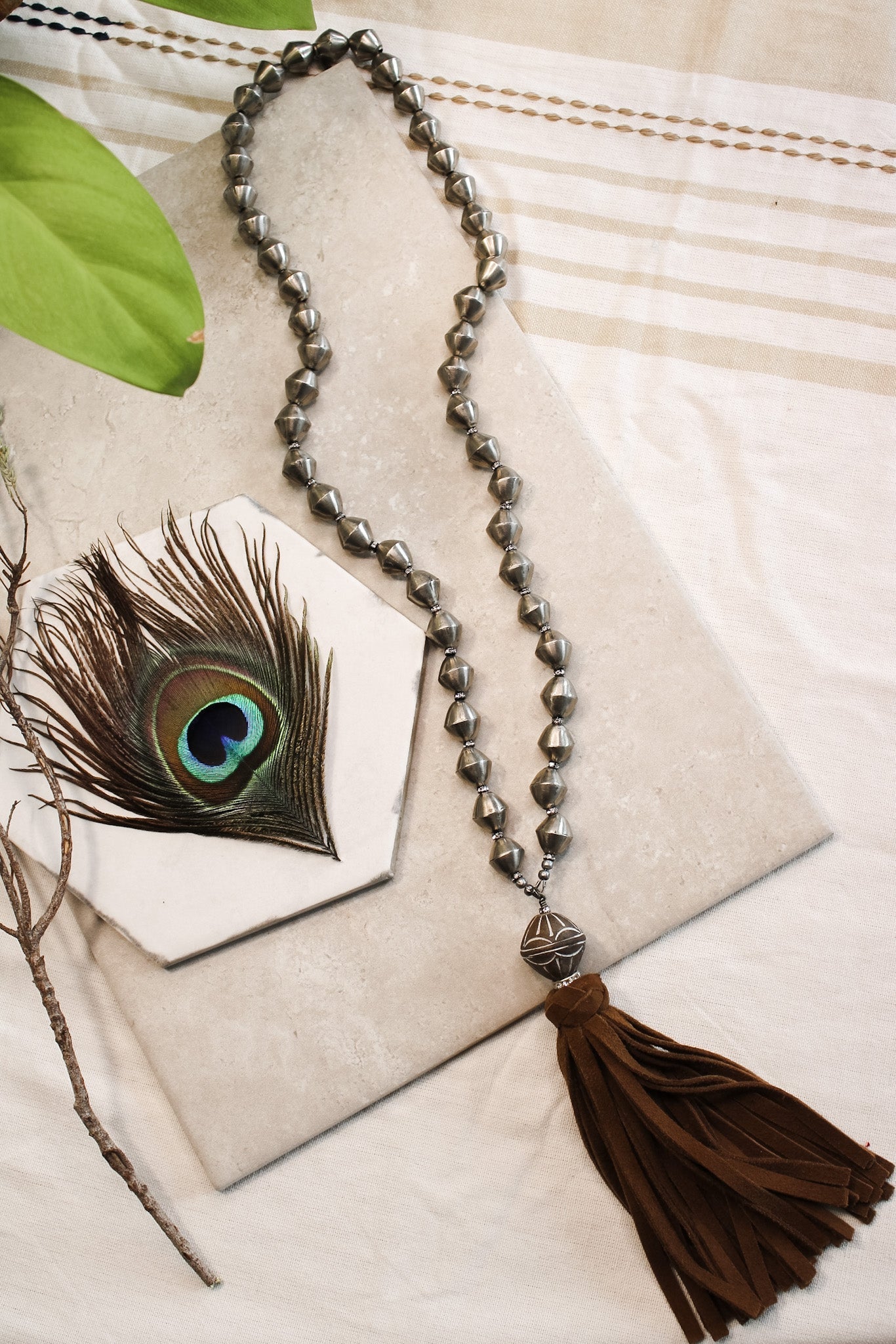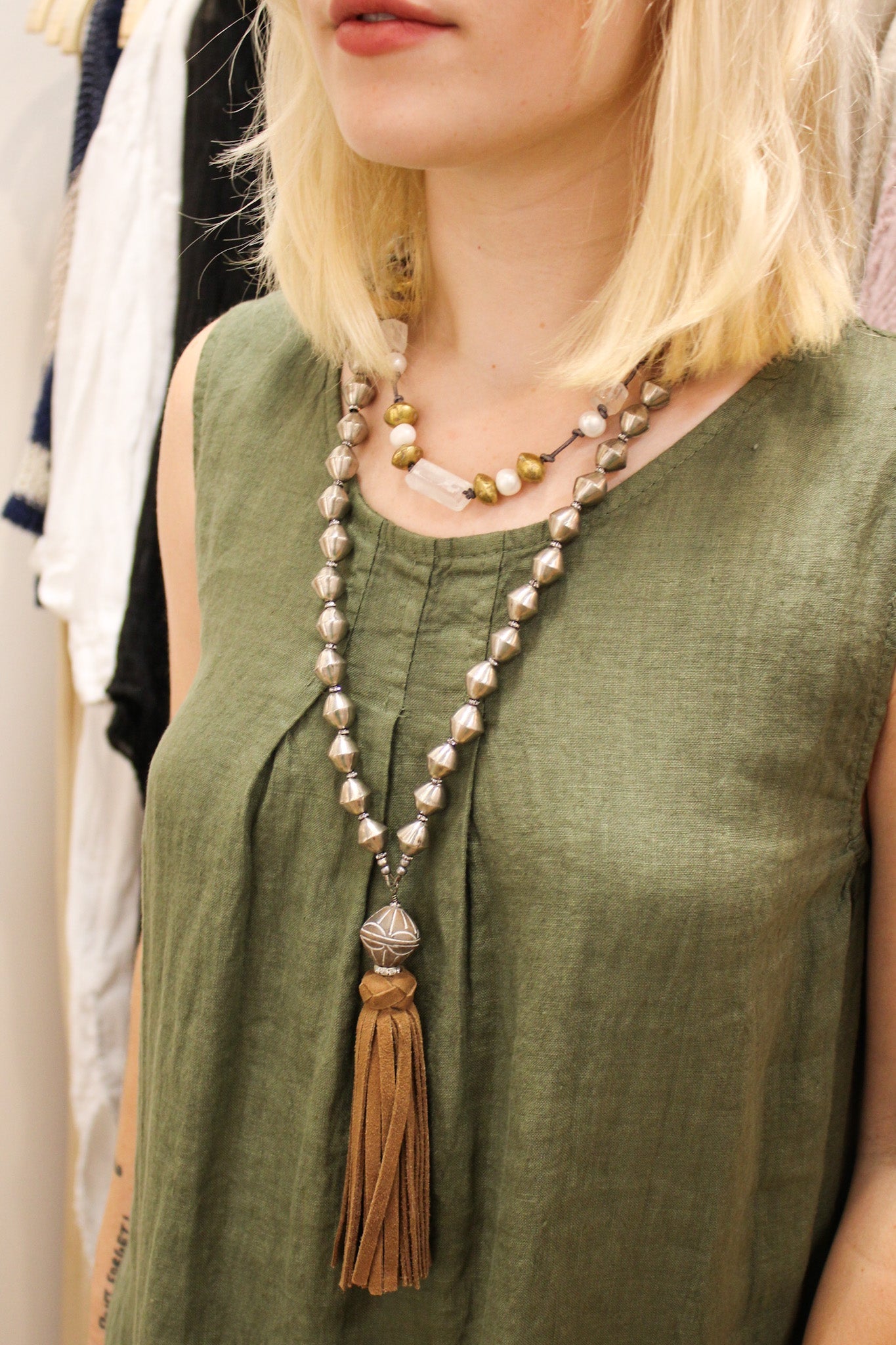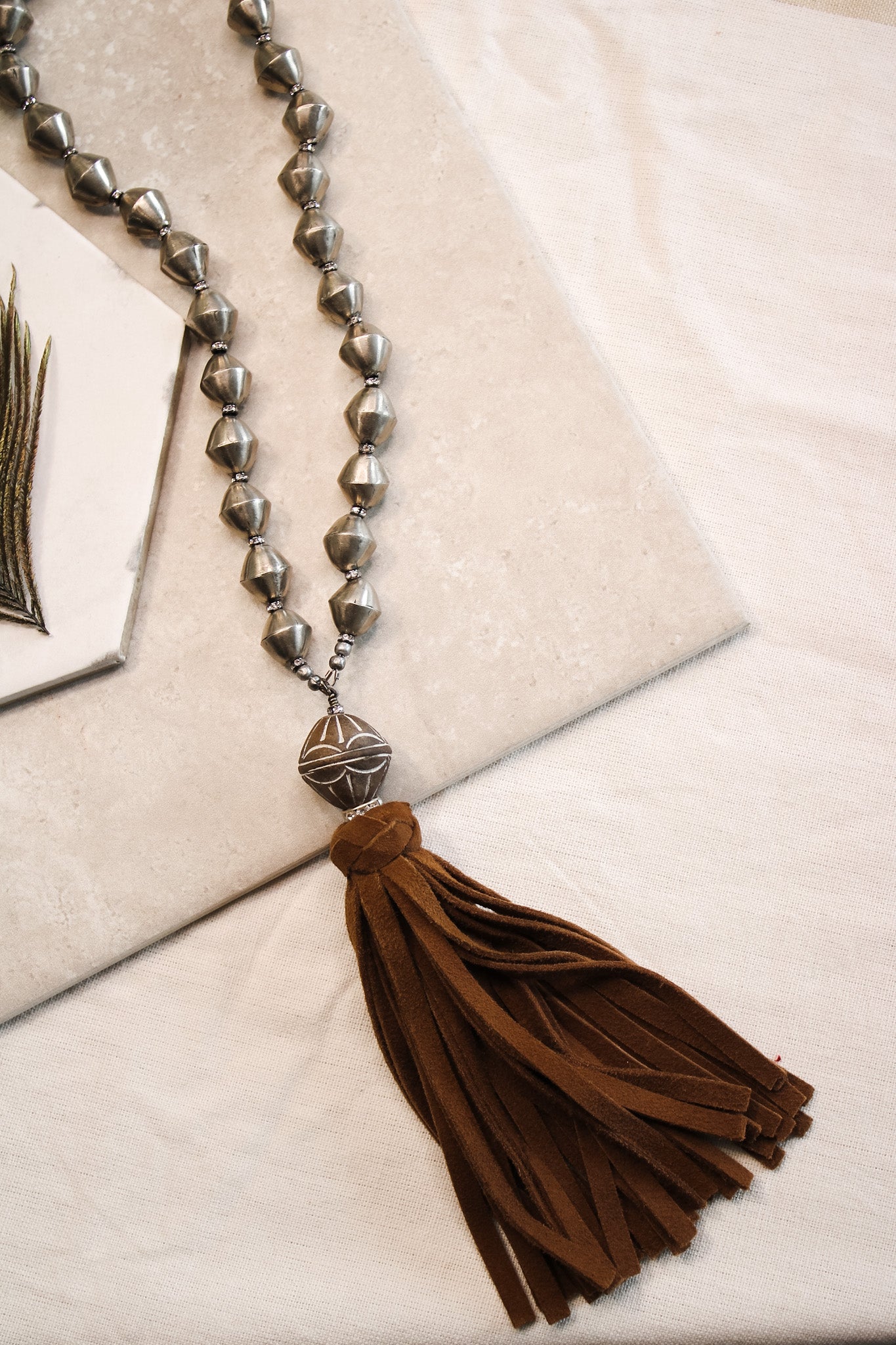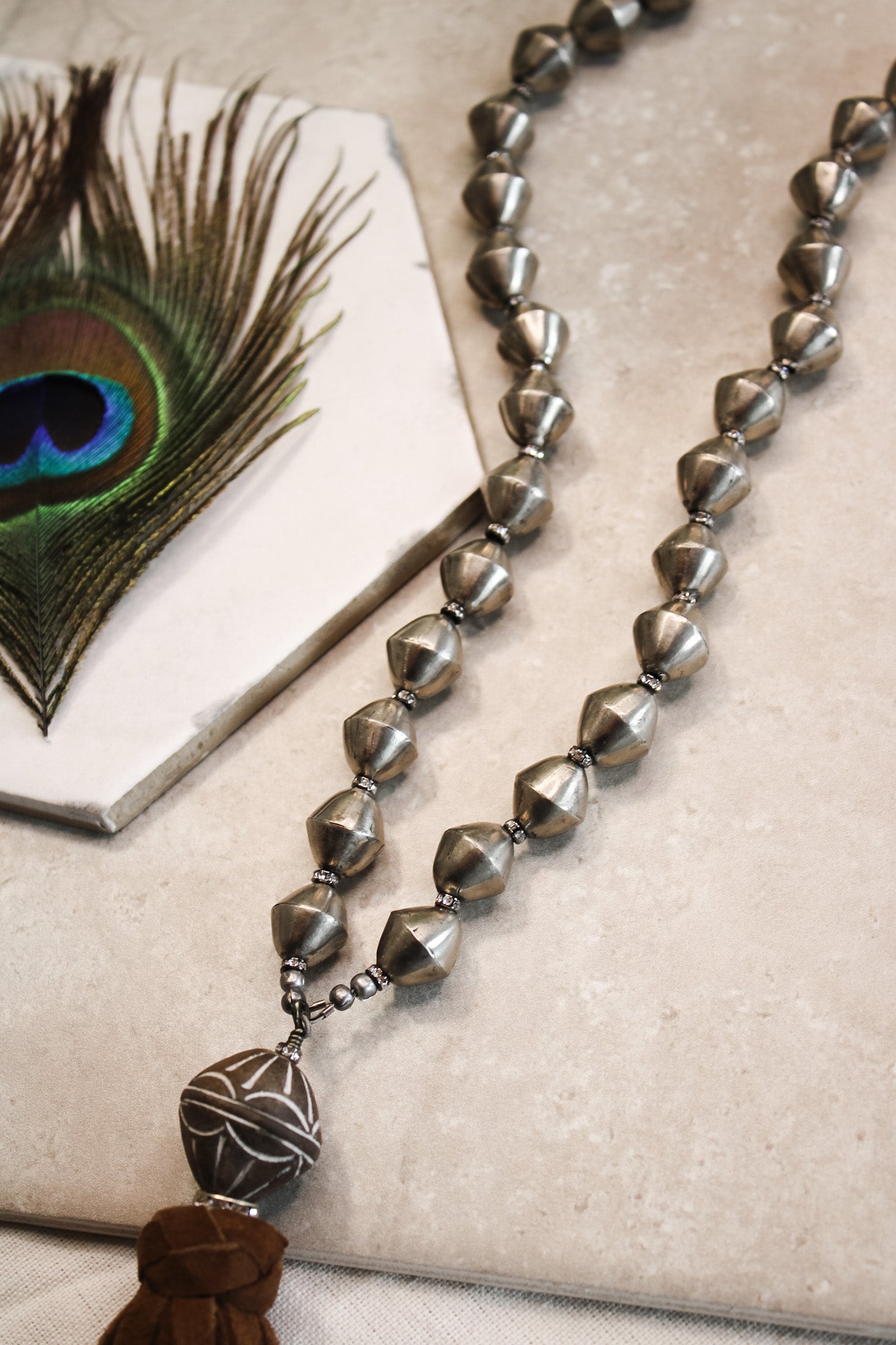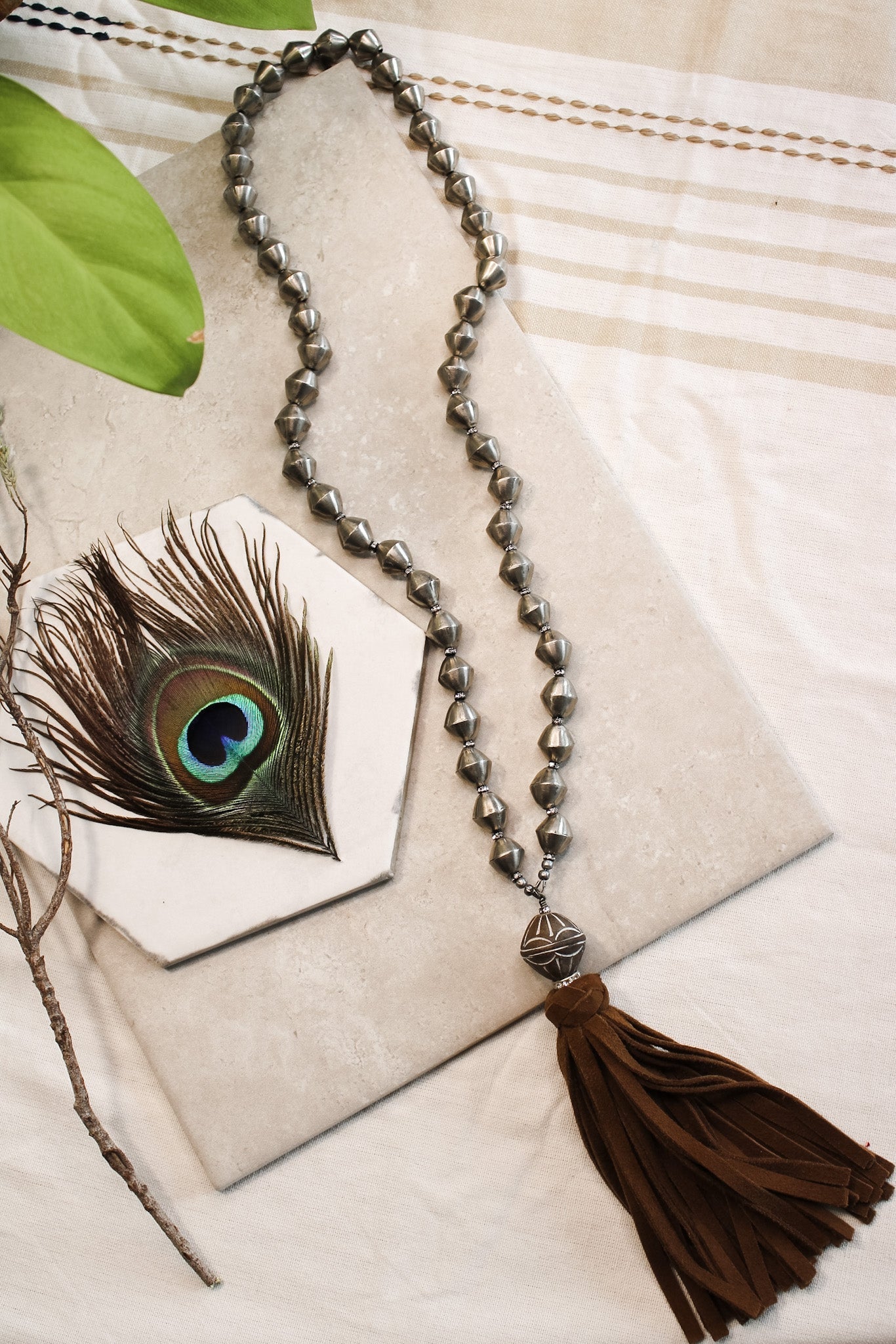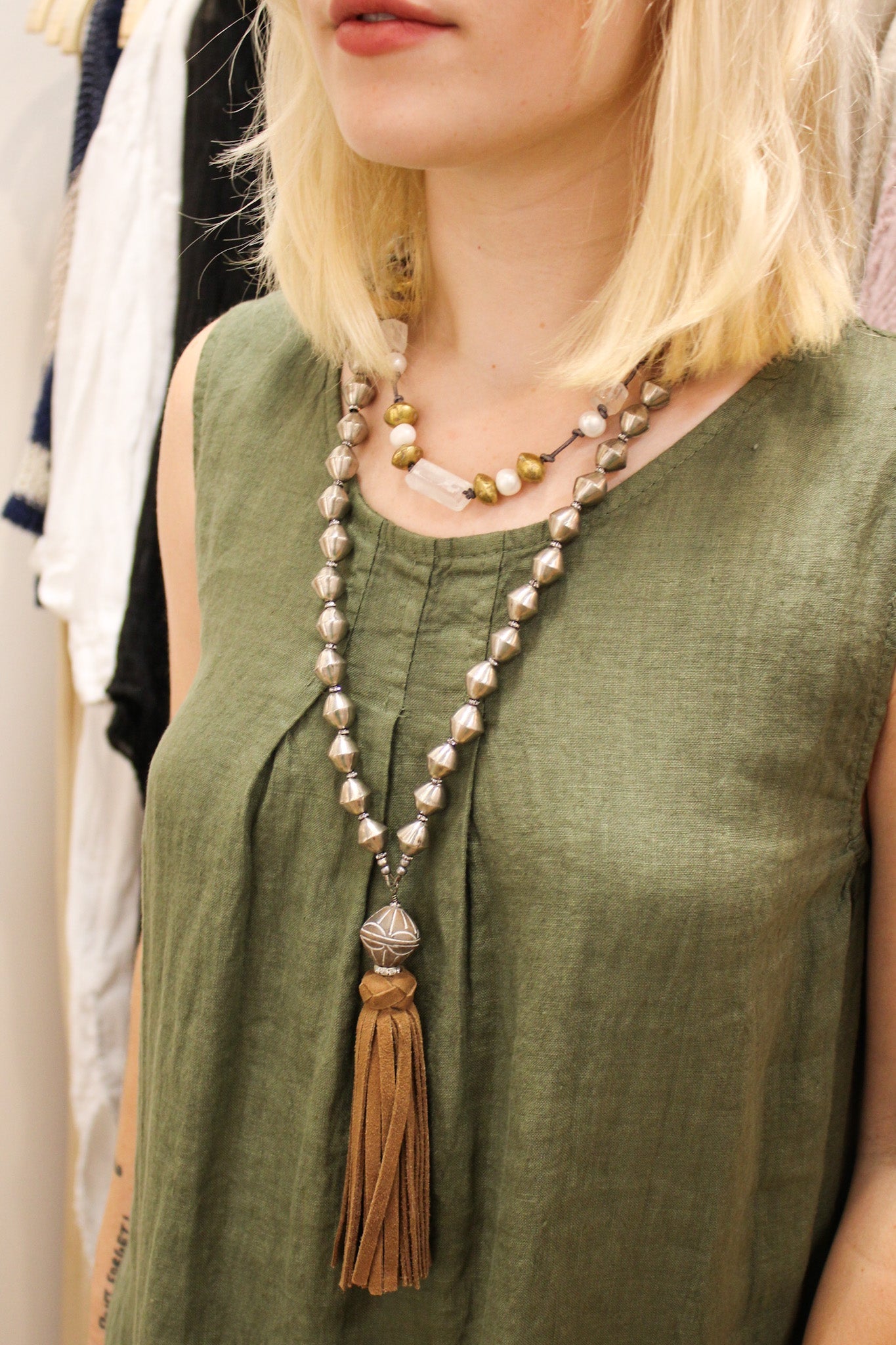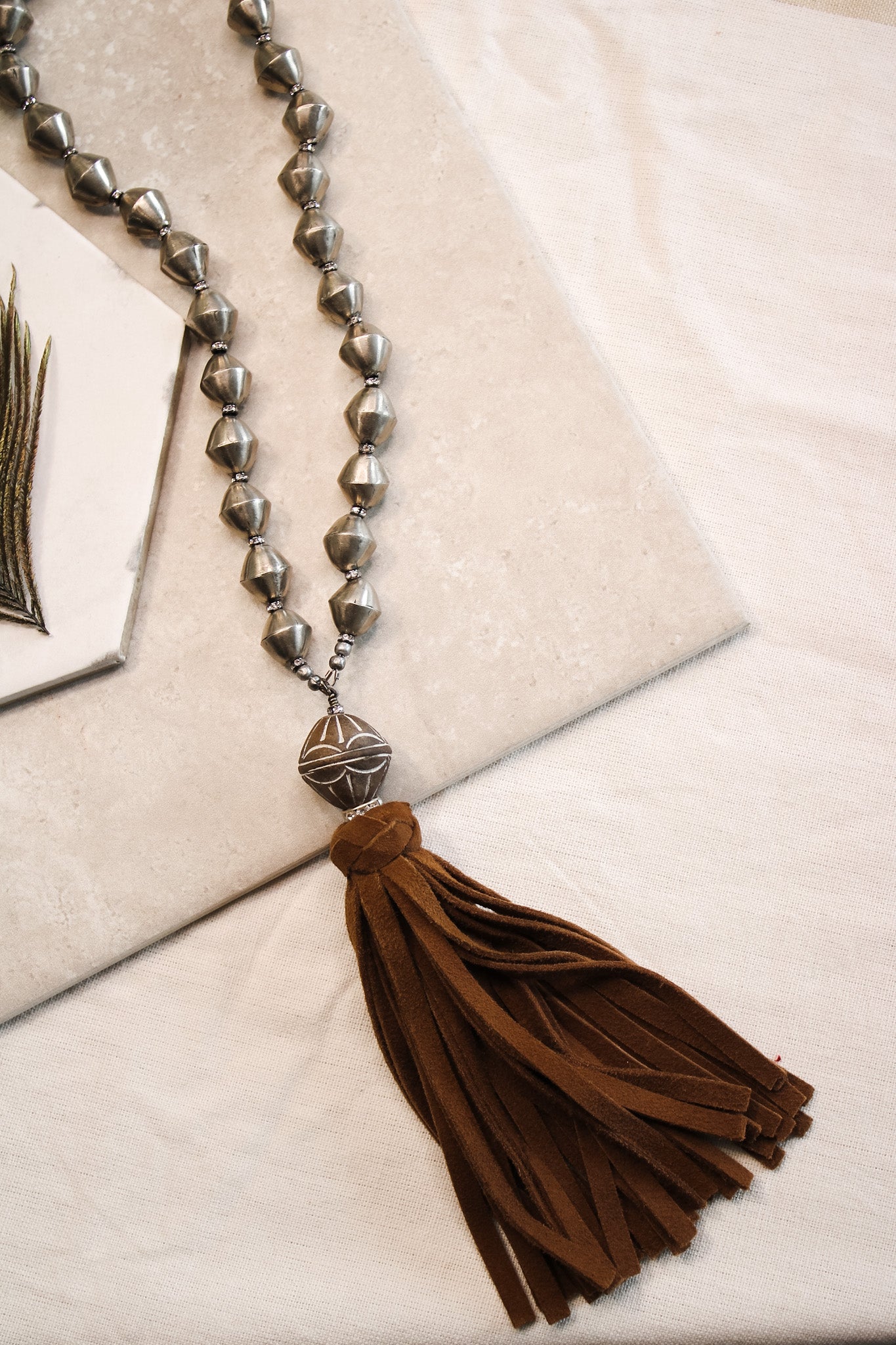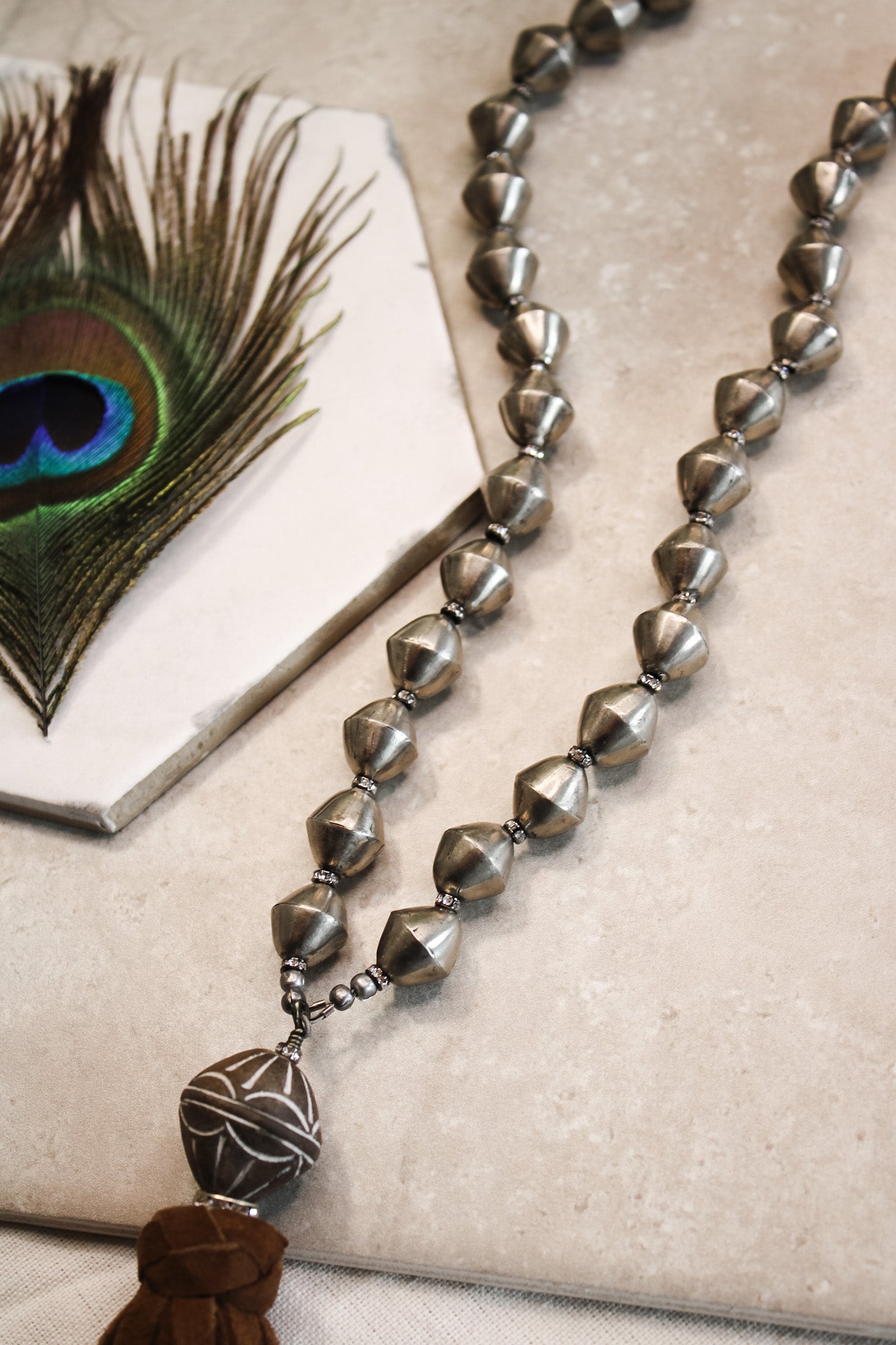 Bicone Metal Tassel Necklace #31143
Crafted with exquisite care, this Bicone Metal Tassel Necklace by Melody Stallings is a stunning accessory from her summer collection.
Made with silver bicone metal beads that have been separated by sparkling zircons, adorned with a brown suede tassel and wooden bead accent, this necklace embodies the west coast vibes you've been searching for. 
Materials: Leather, metal beads, CZs, wood
Measurements: 
Collar length 30"
Tassel length 7"
Total length 40"
Made in Tennessee