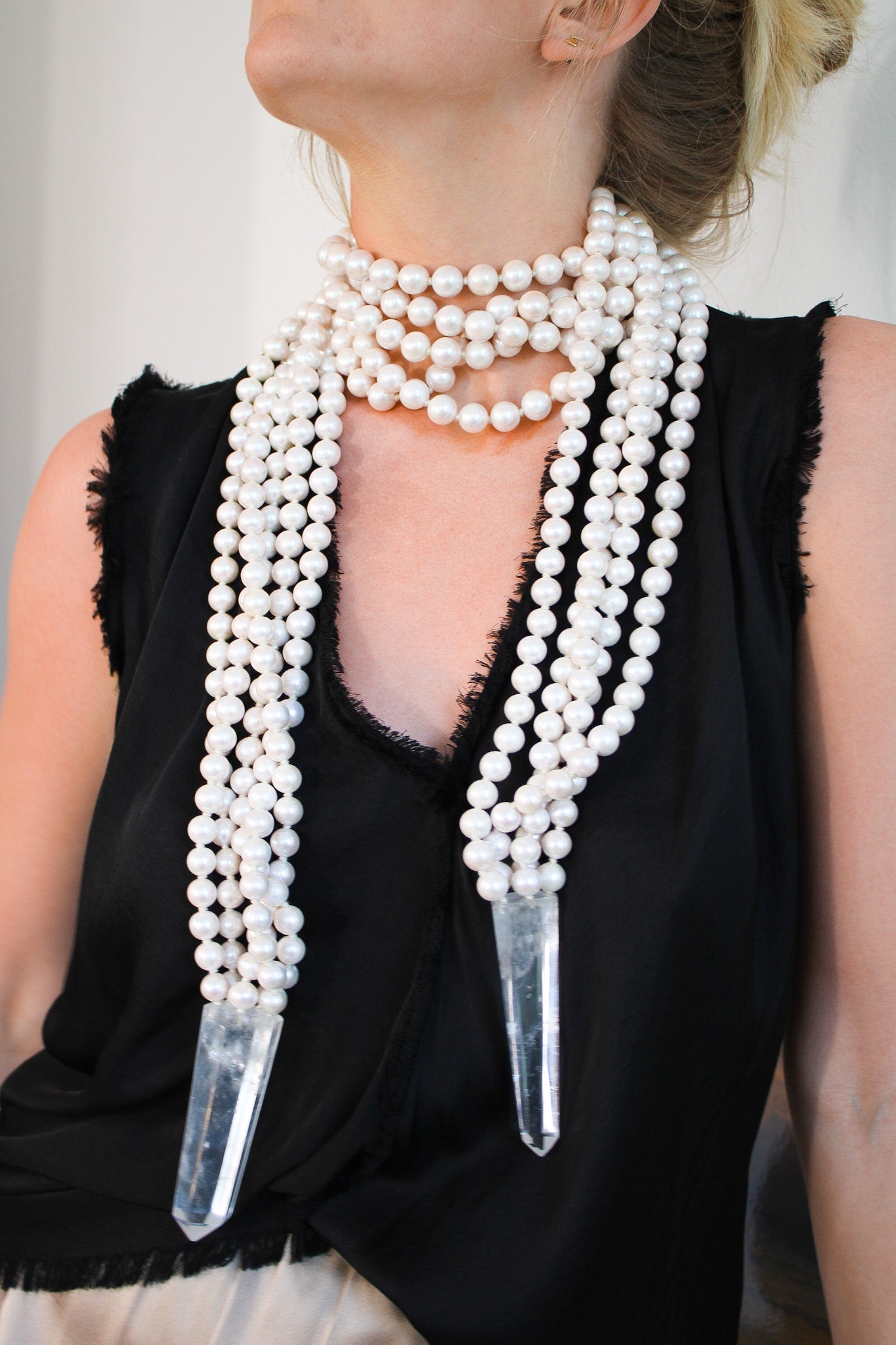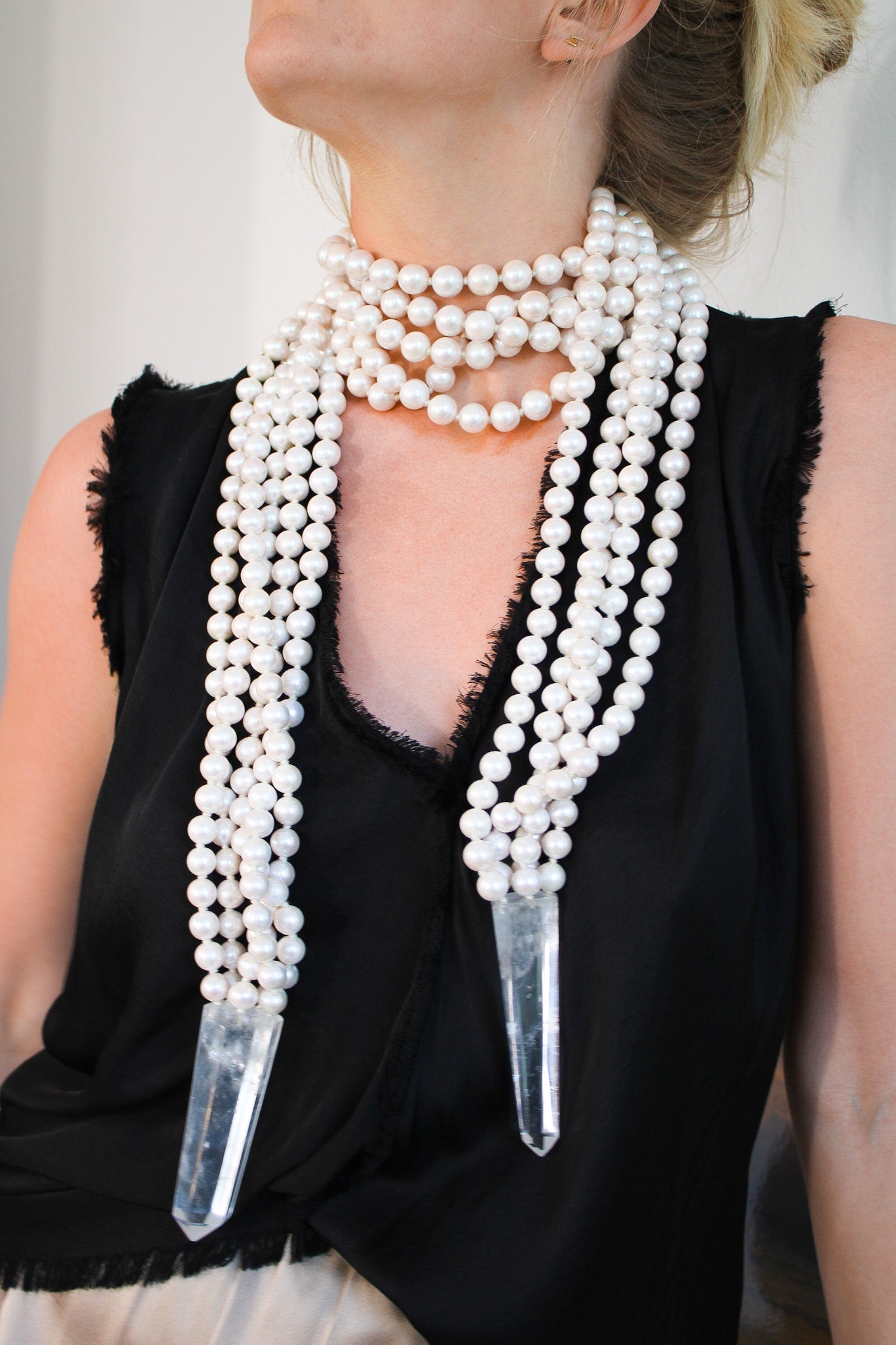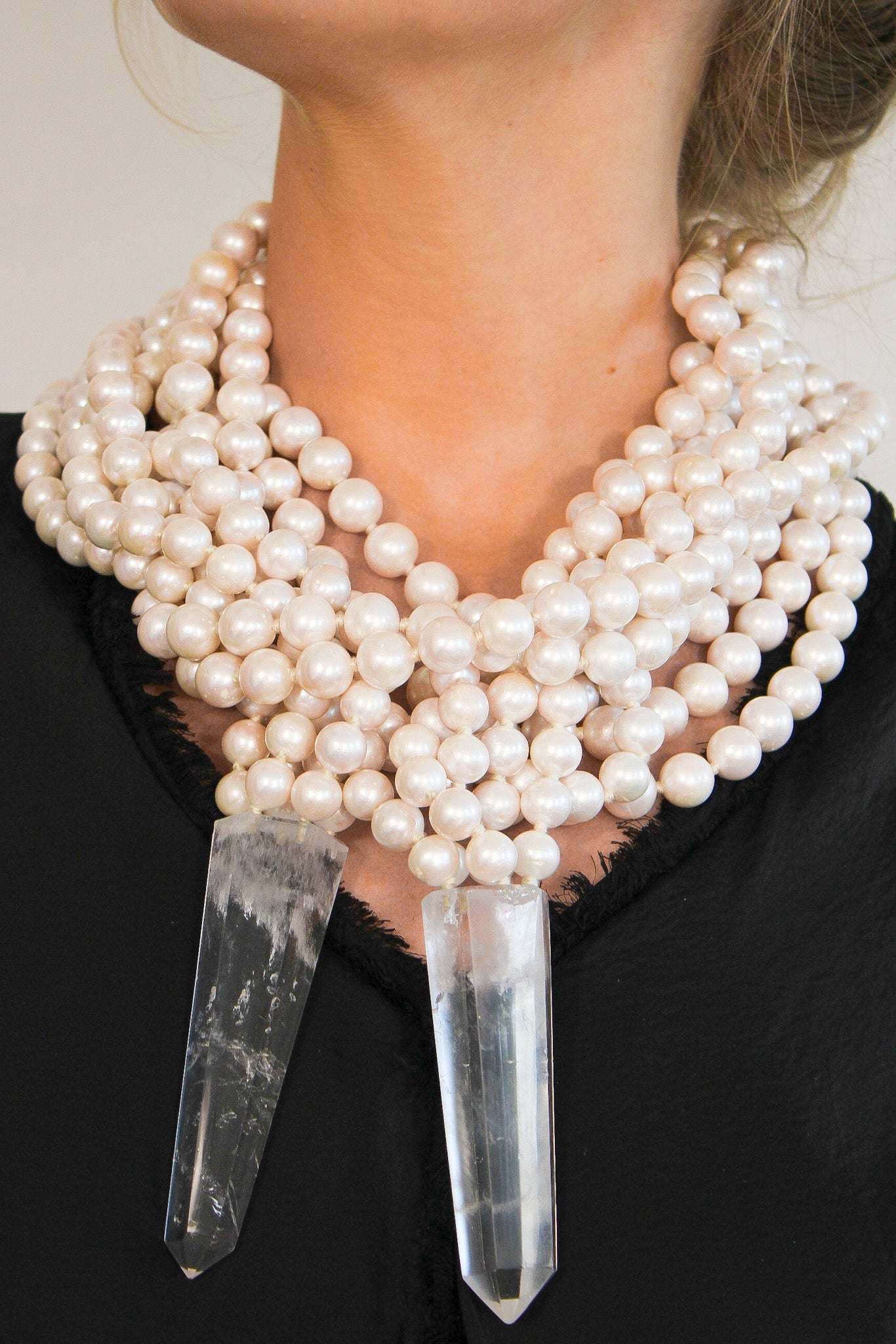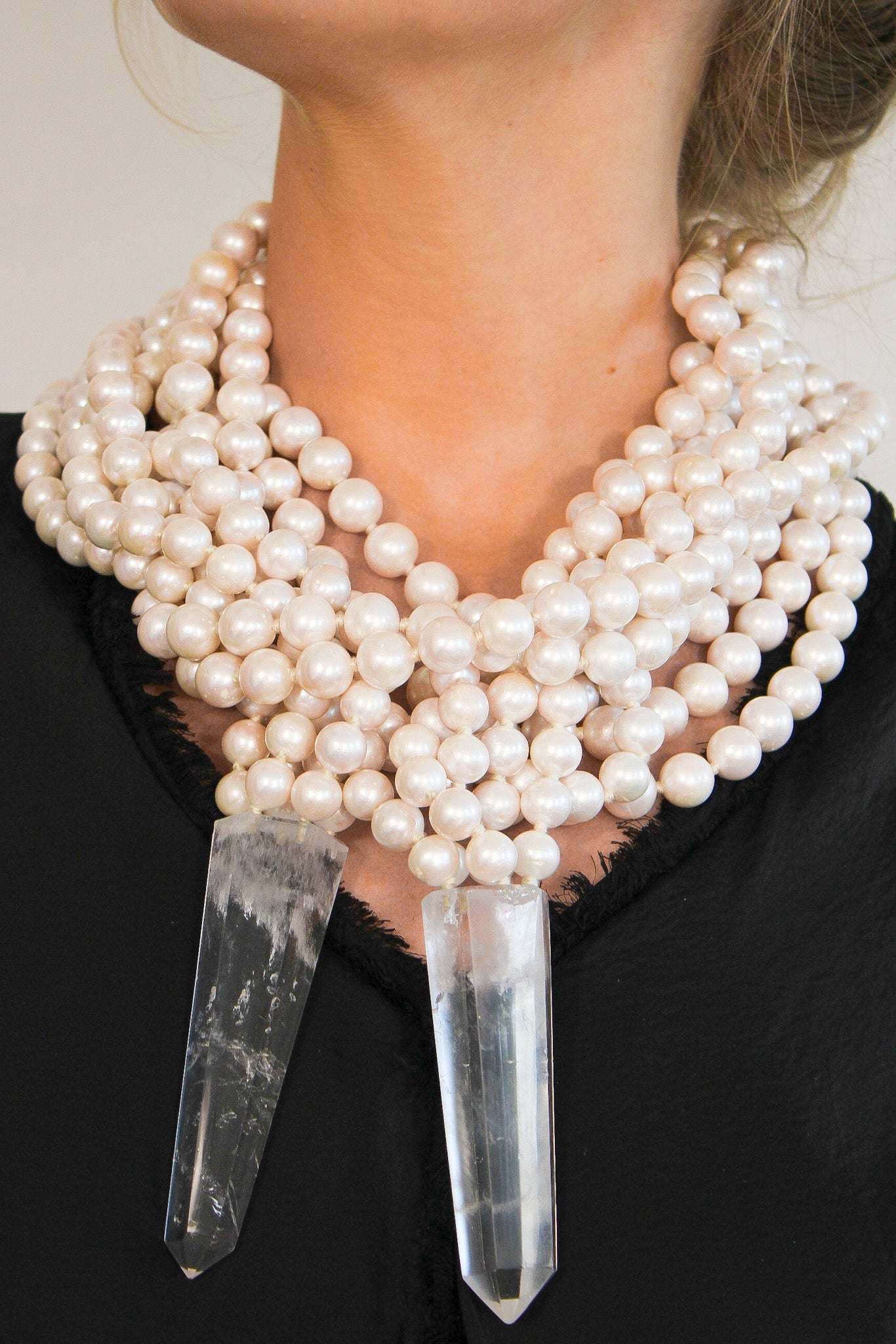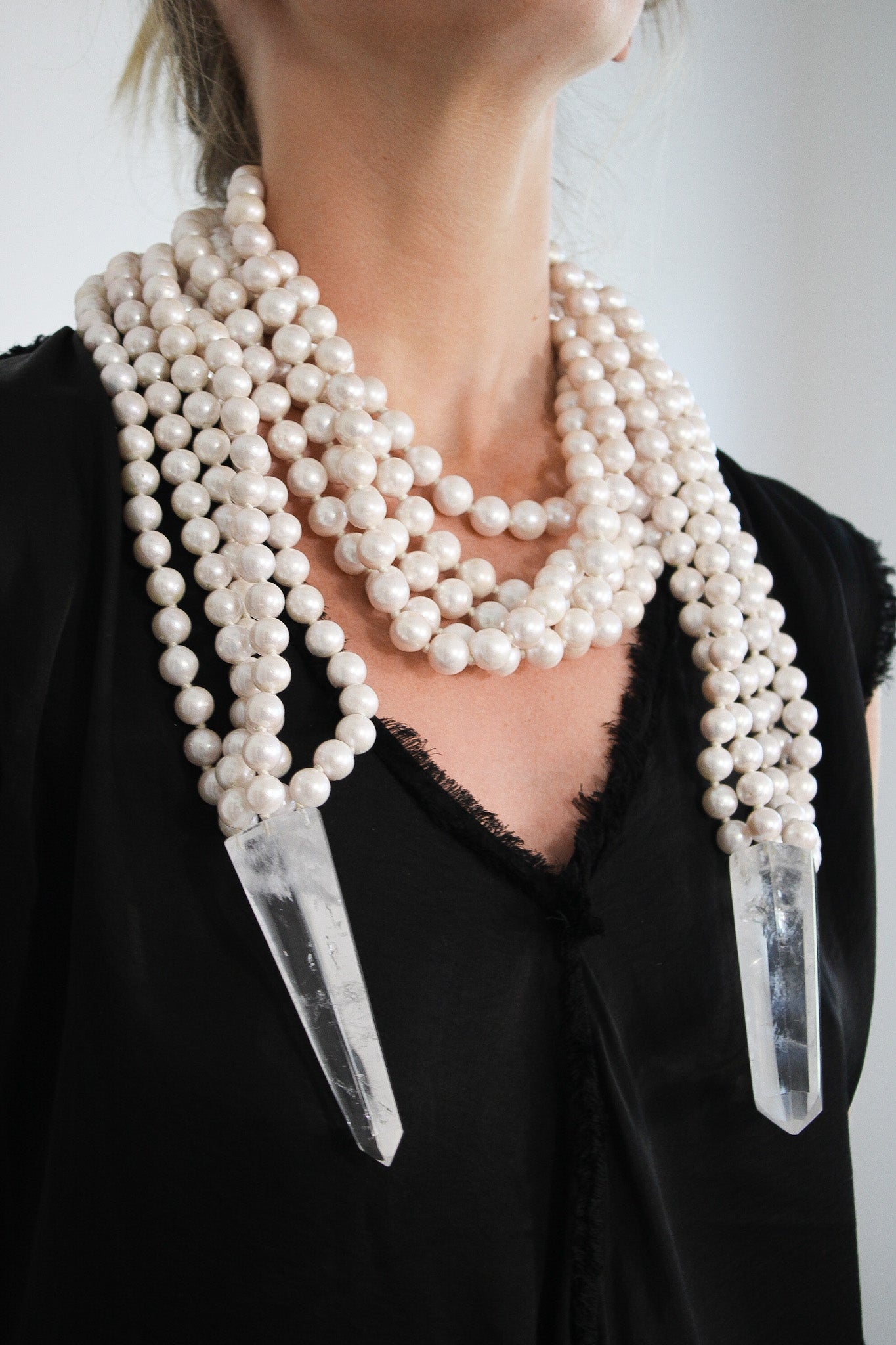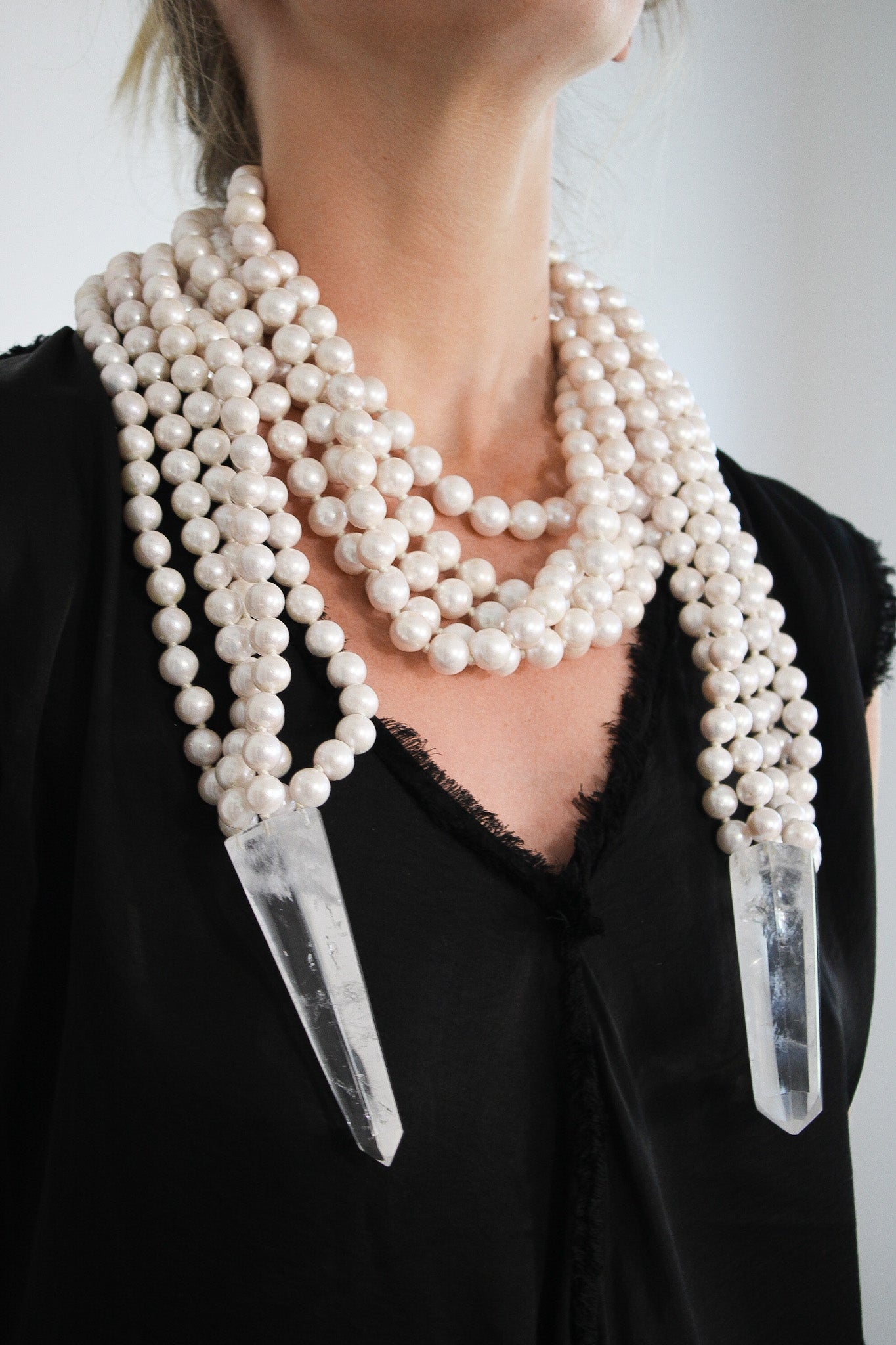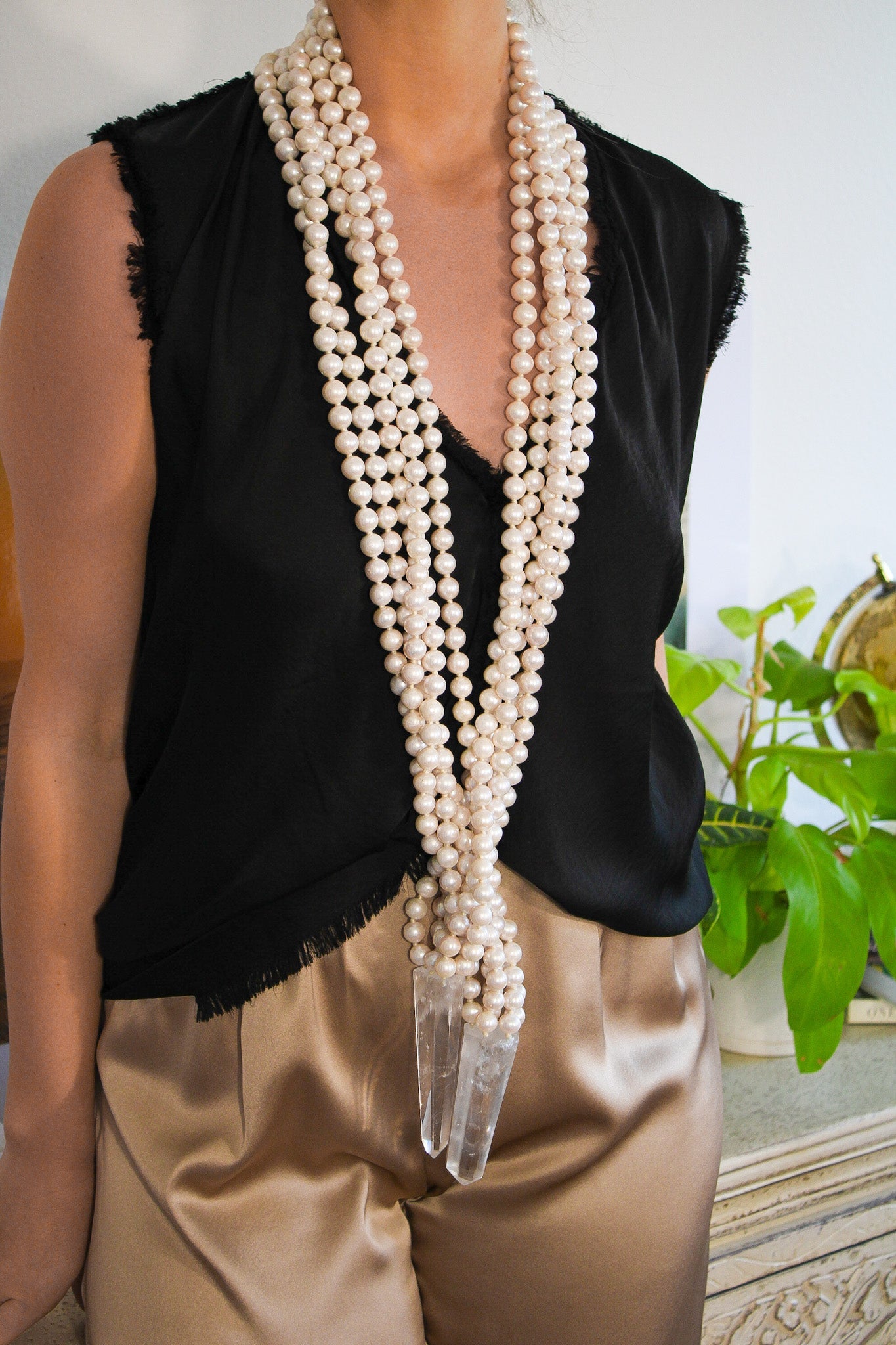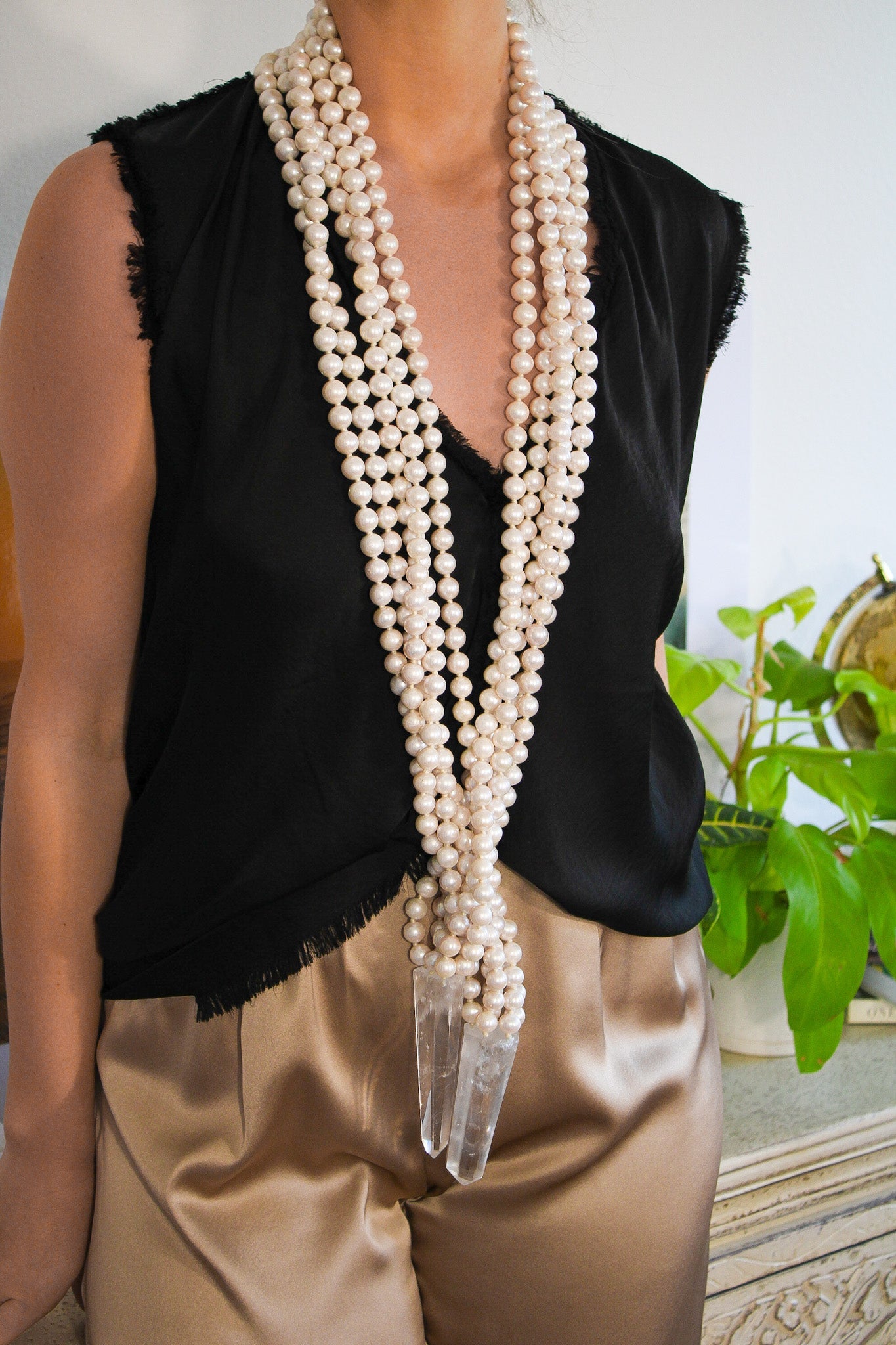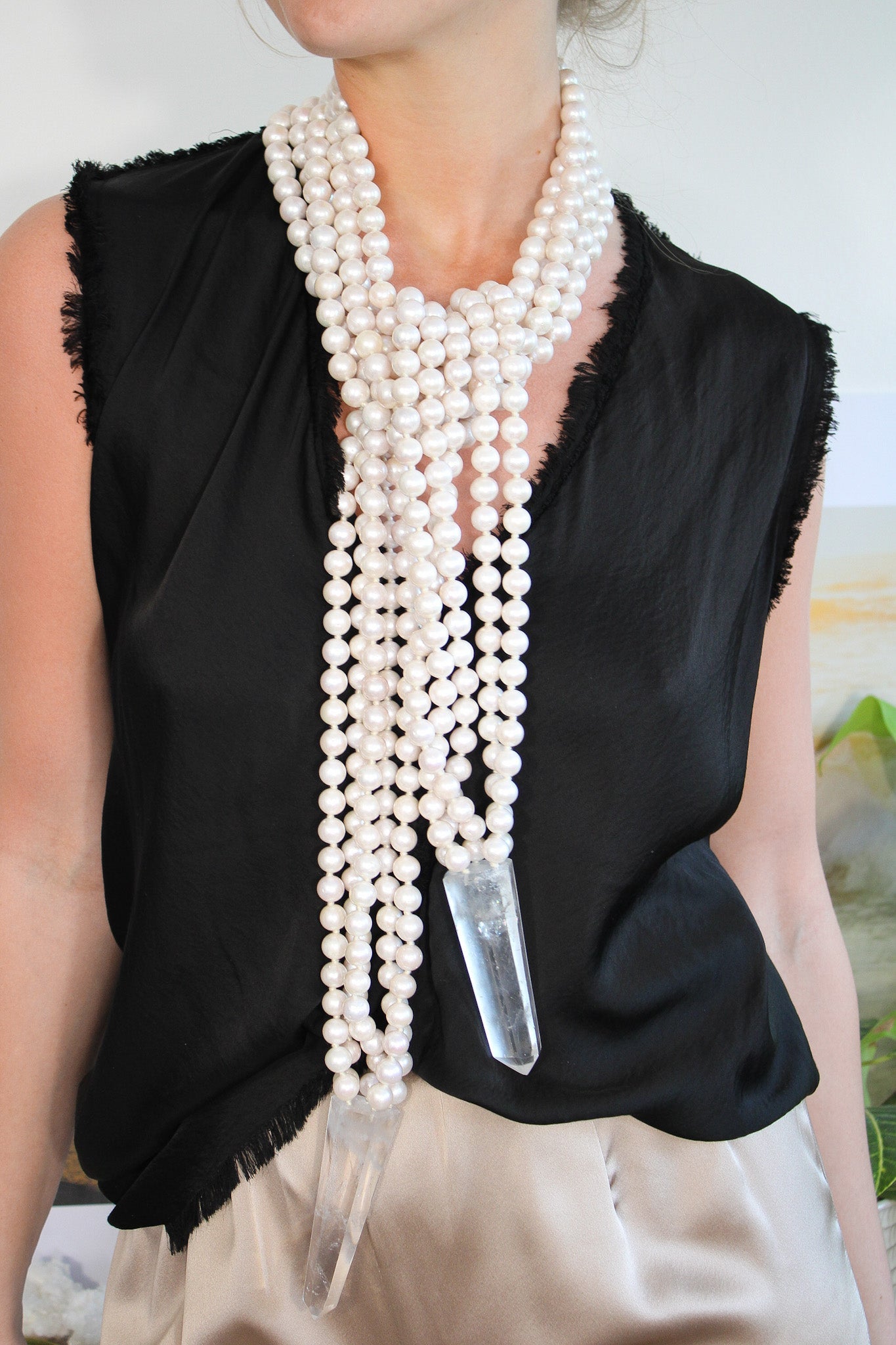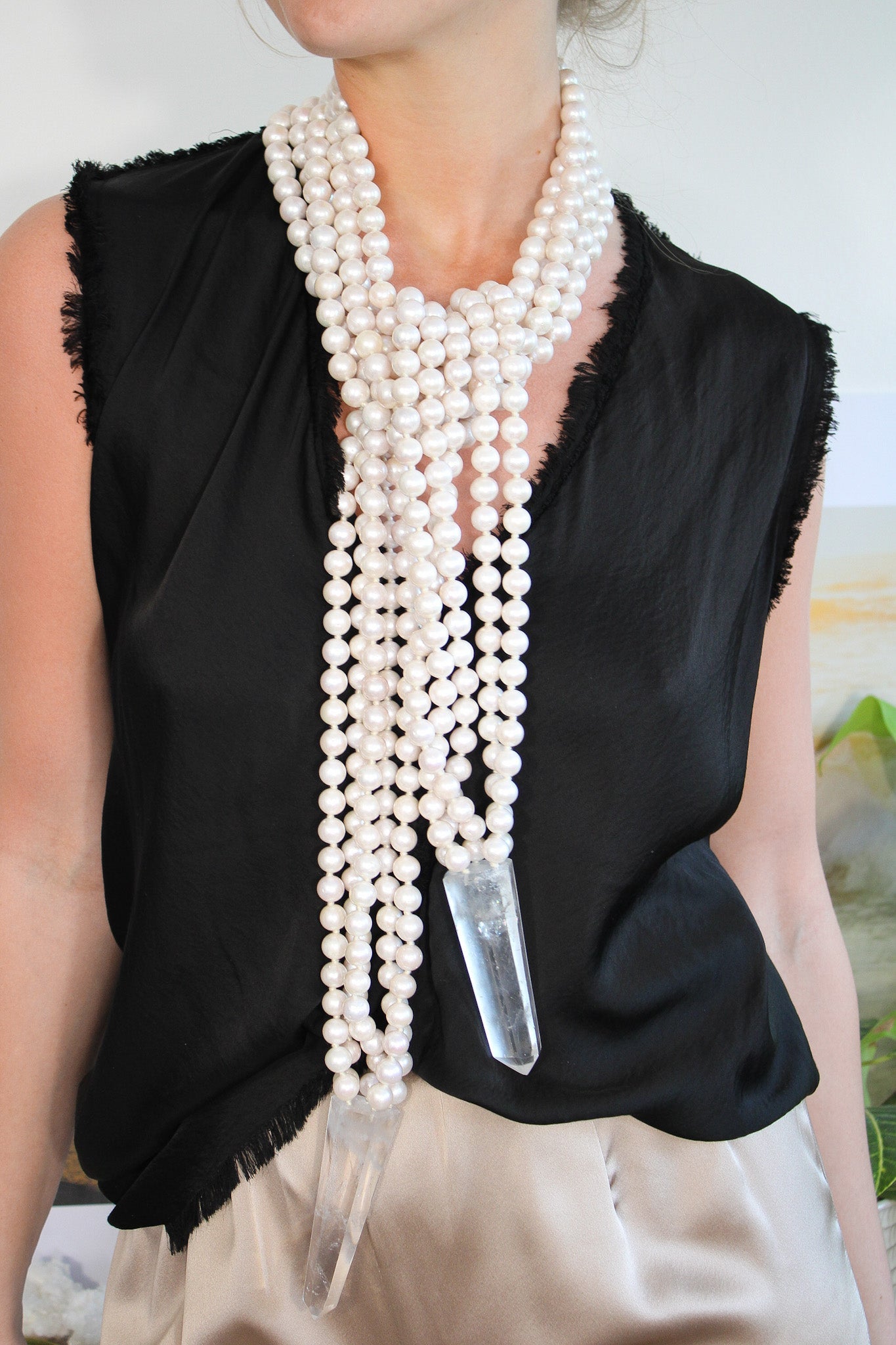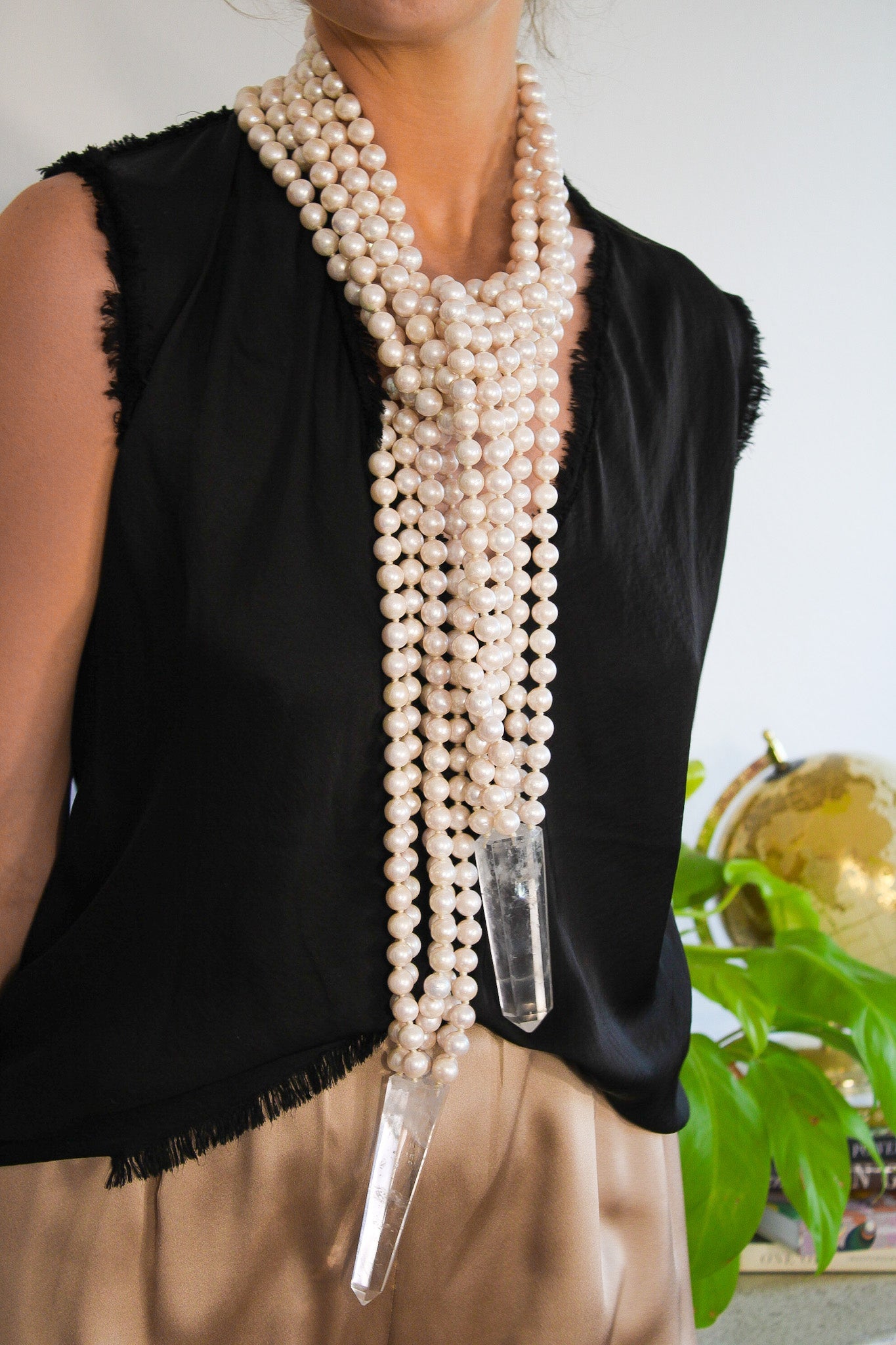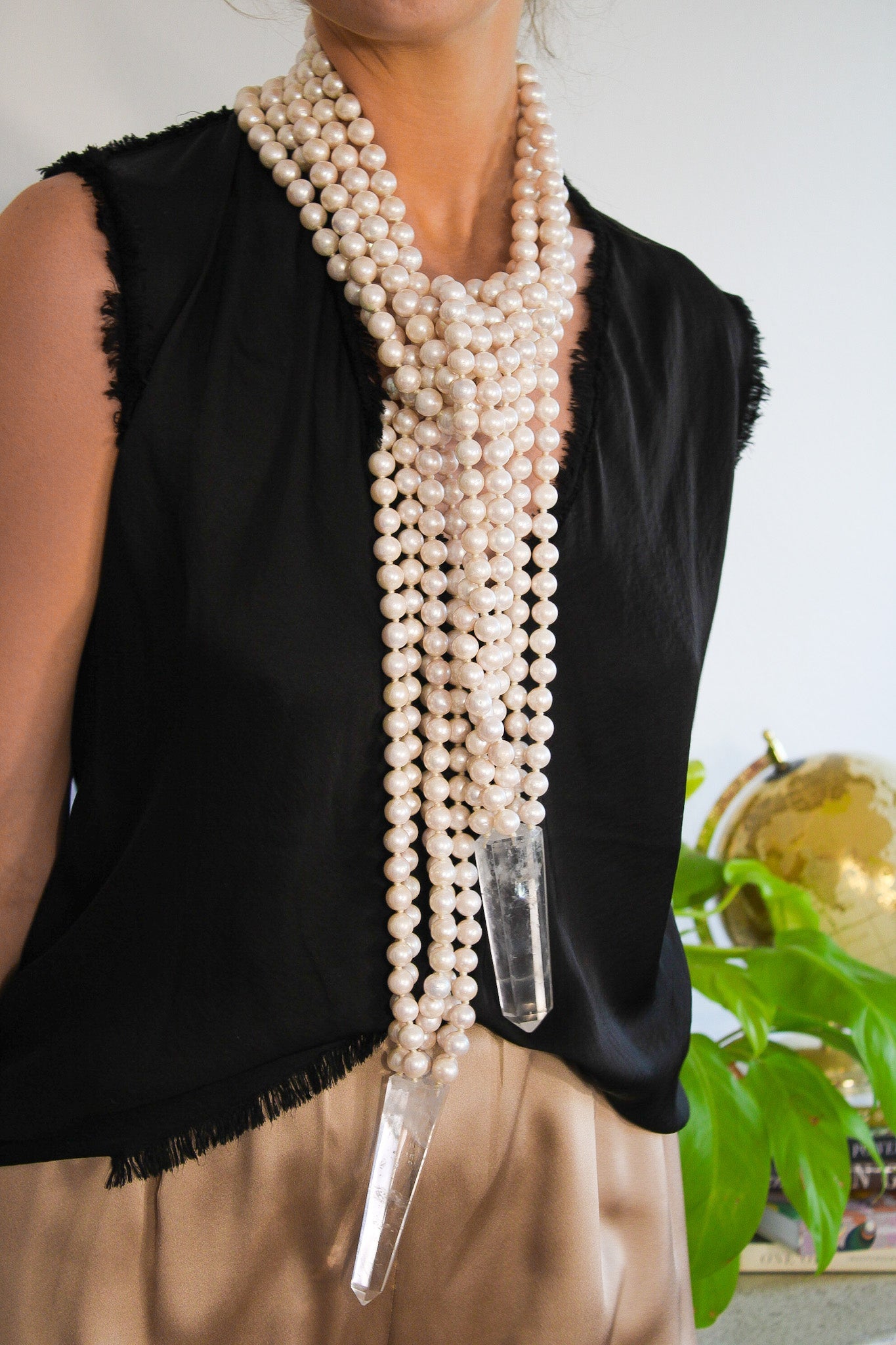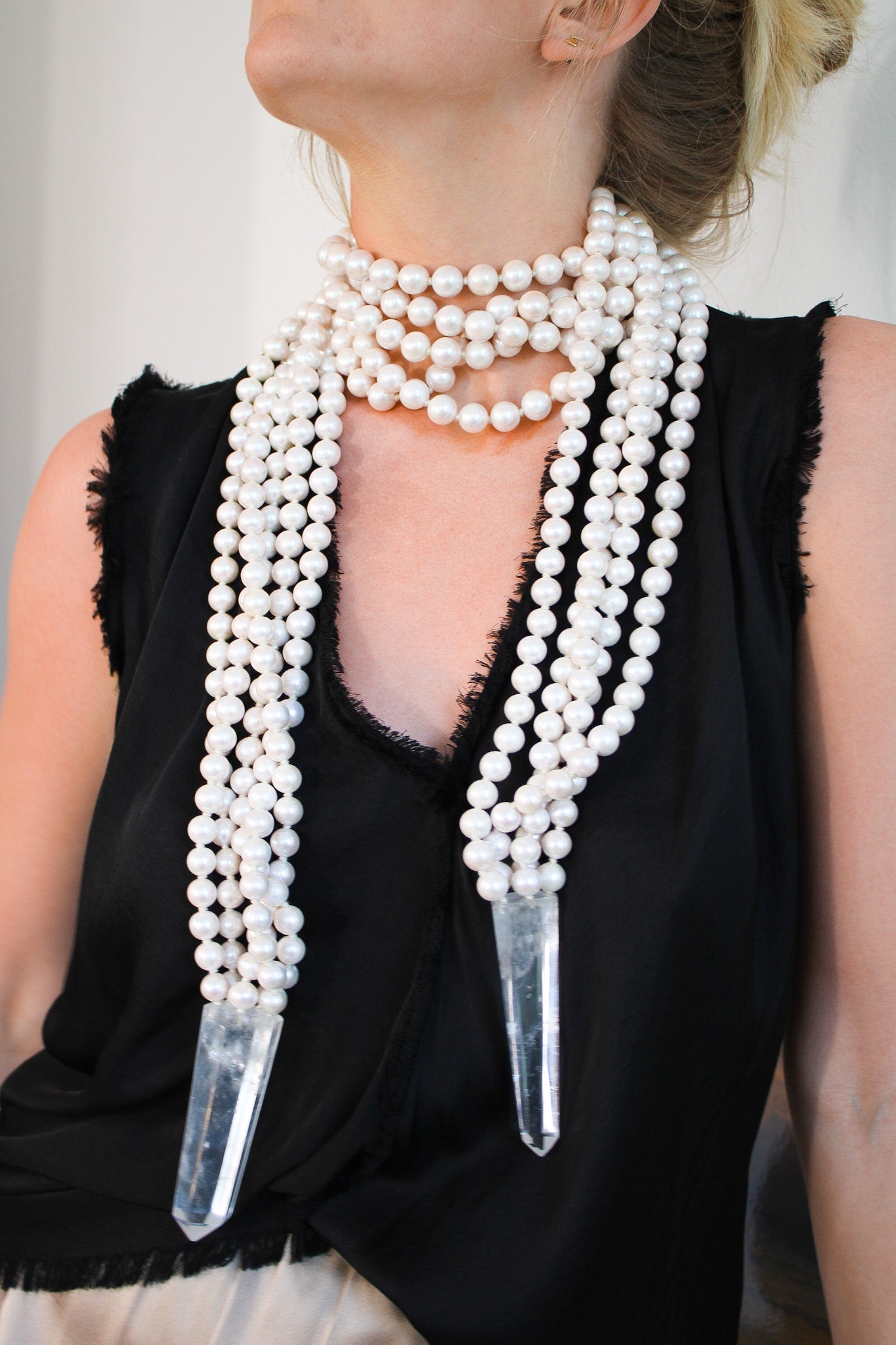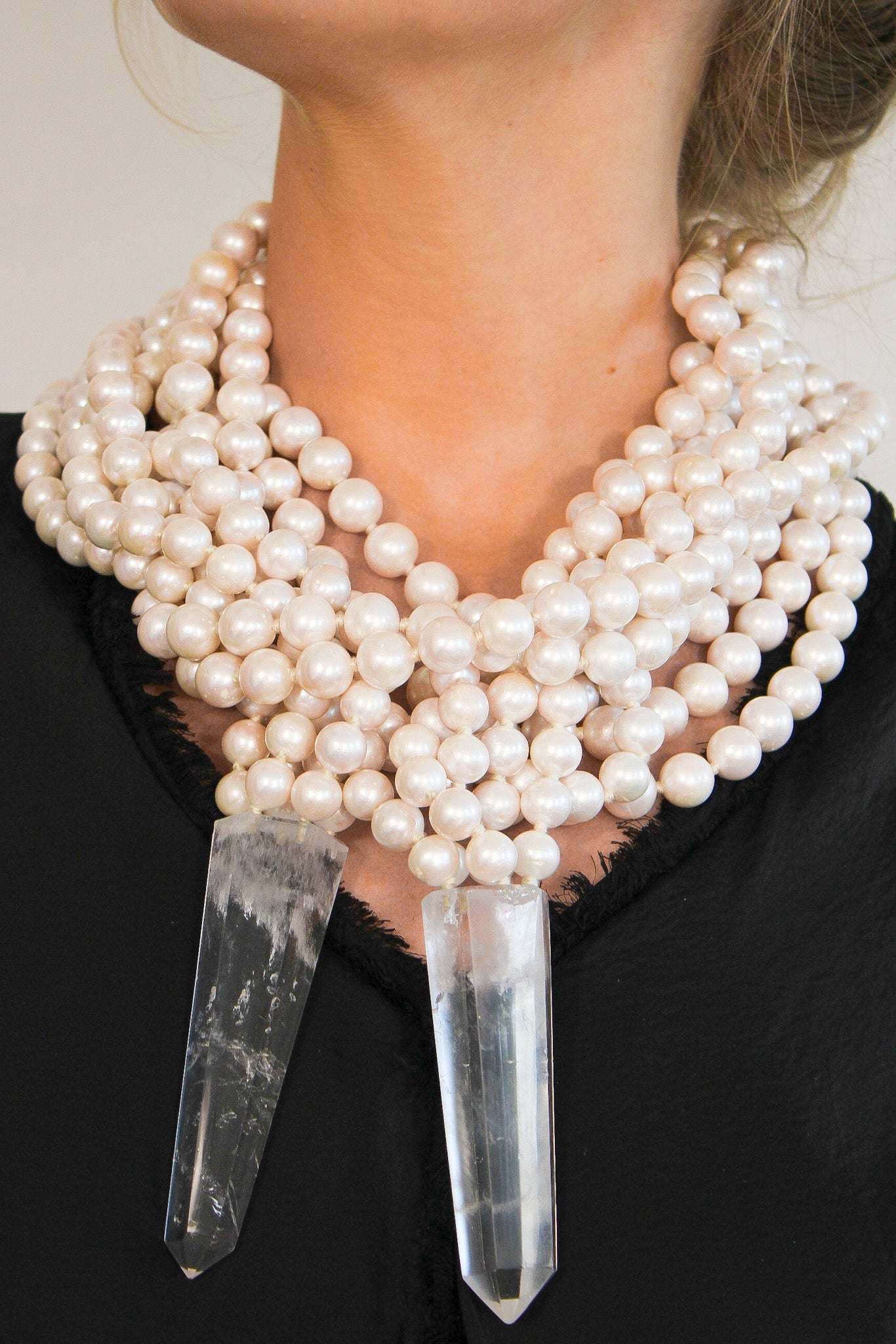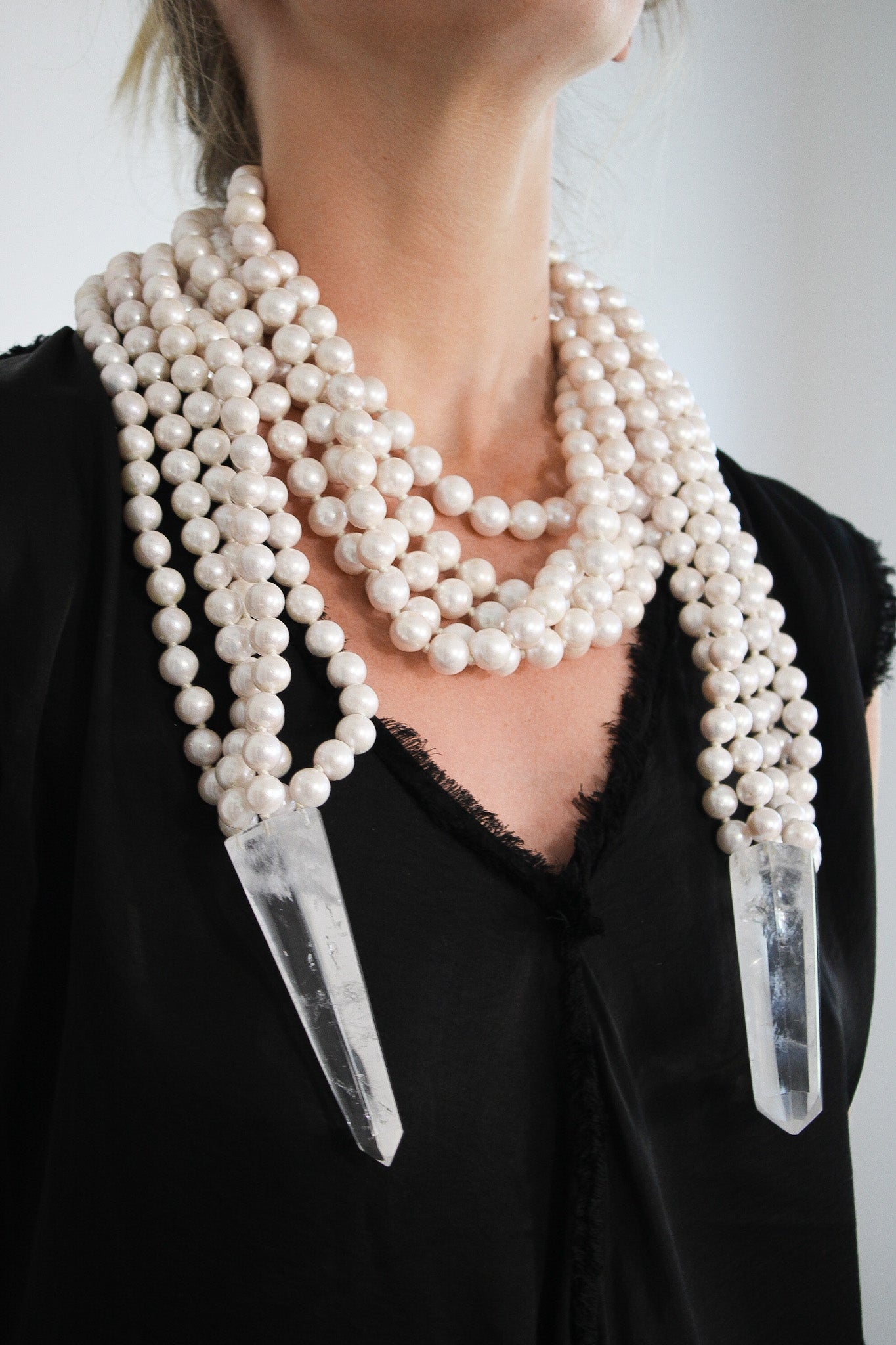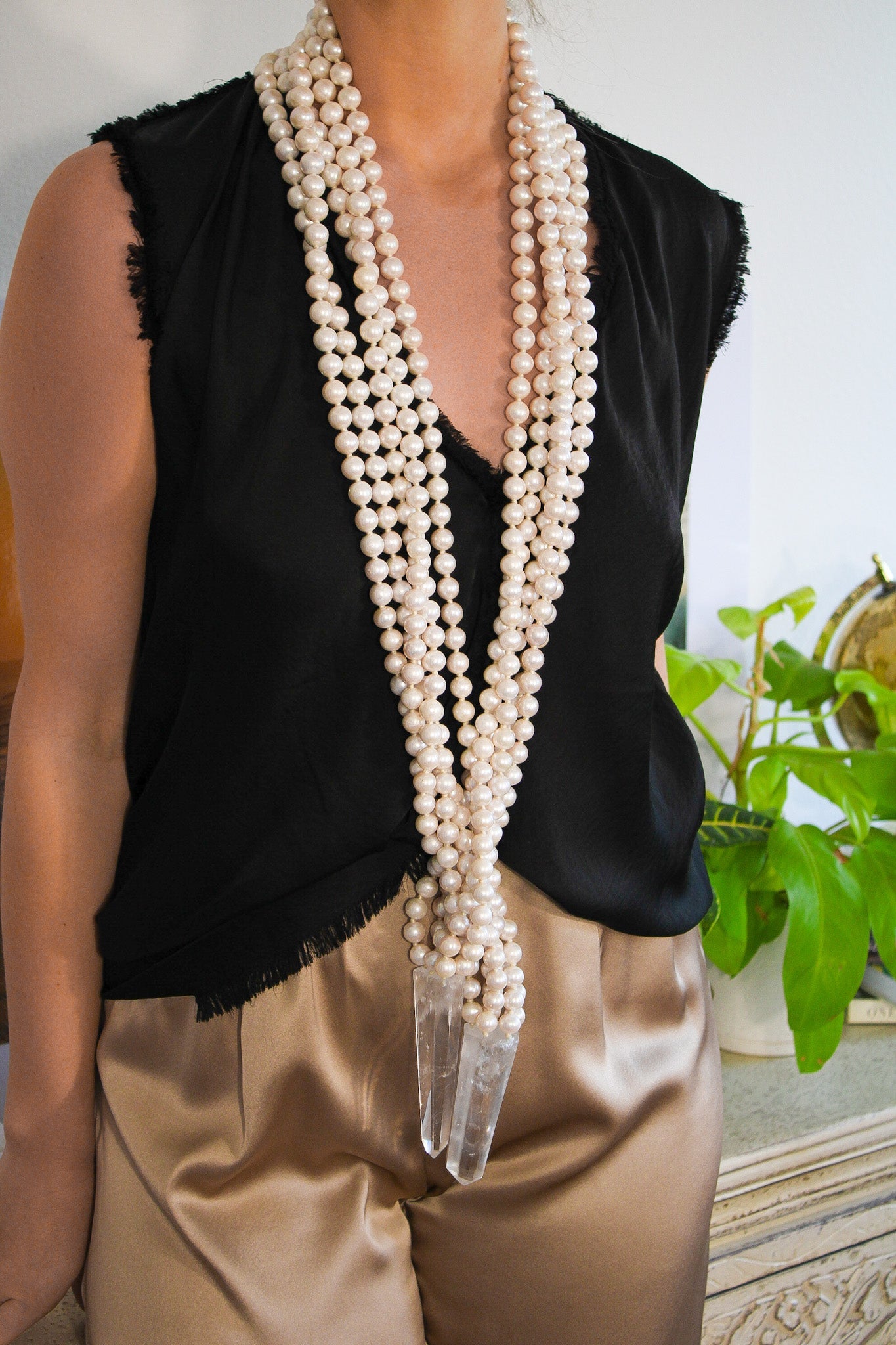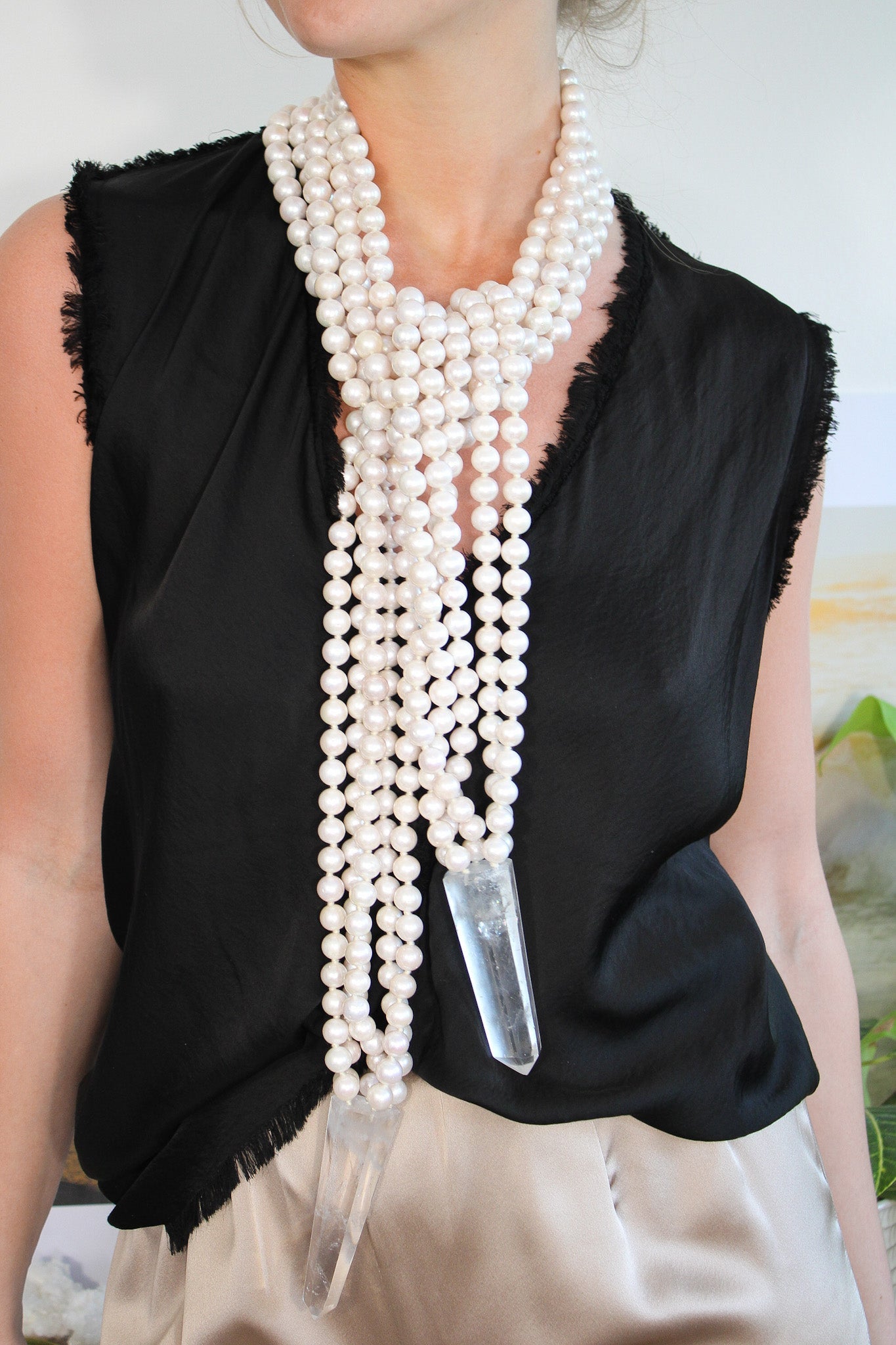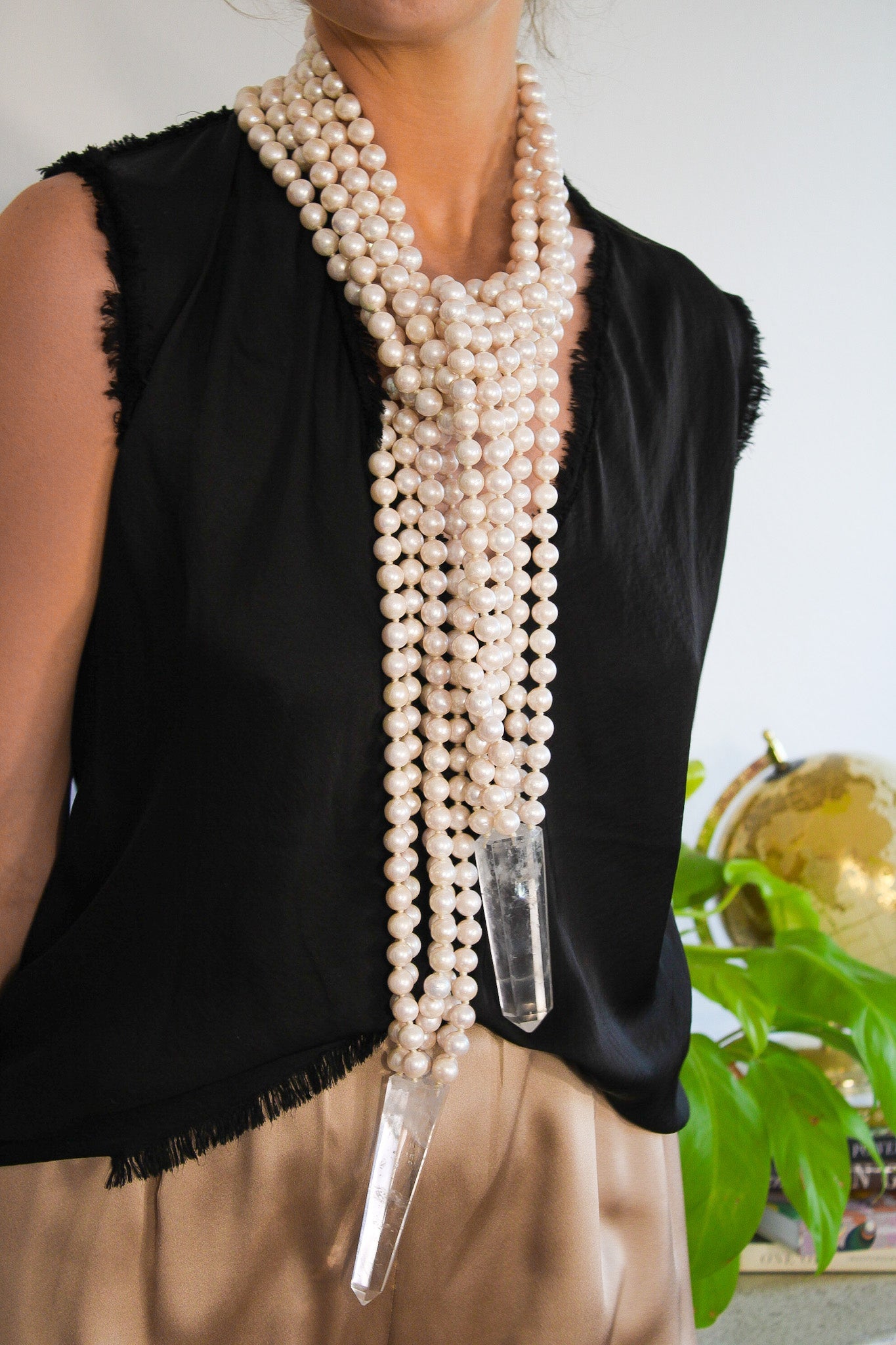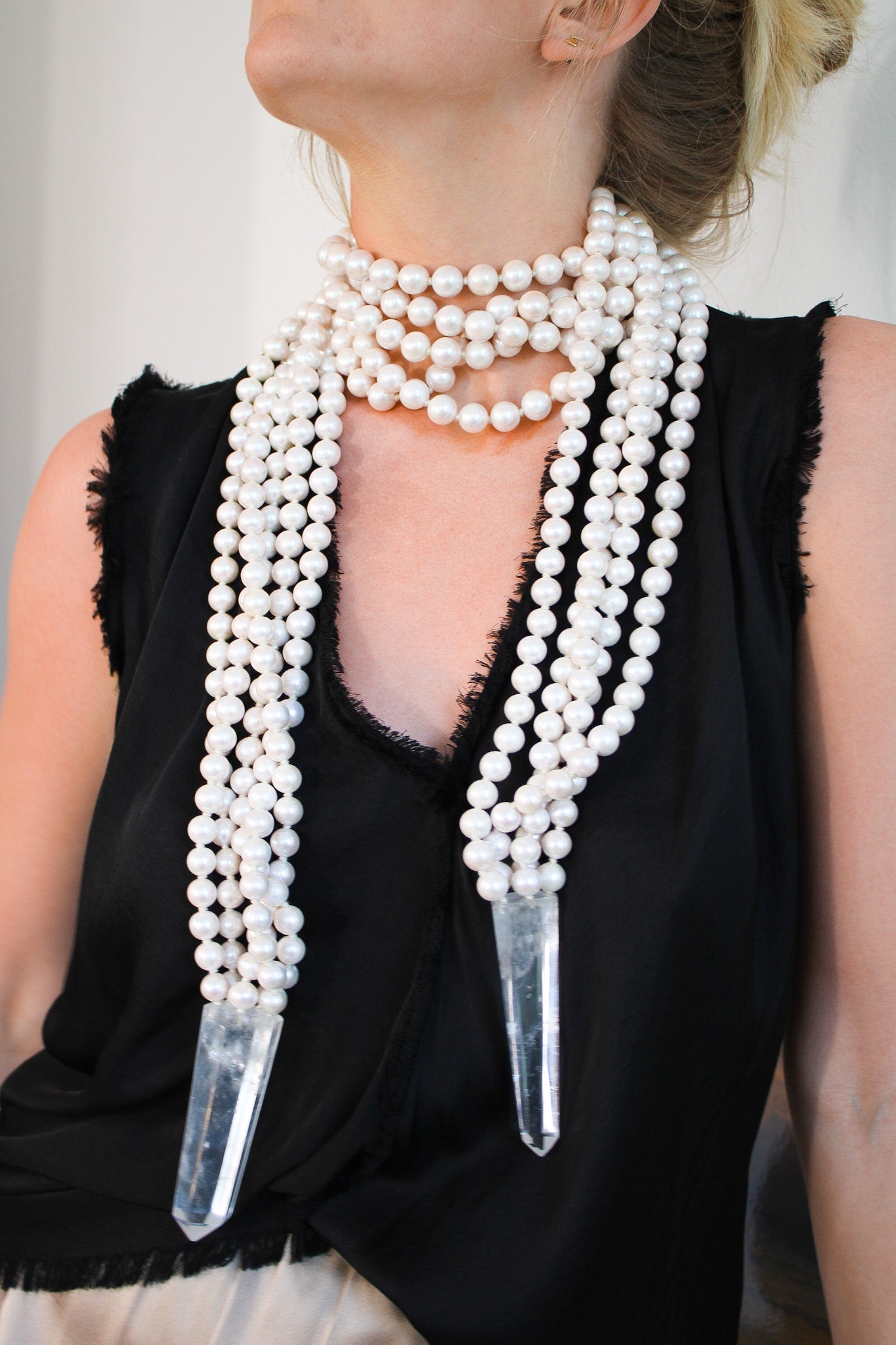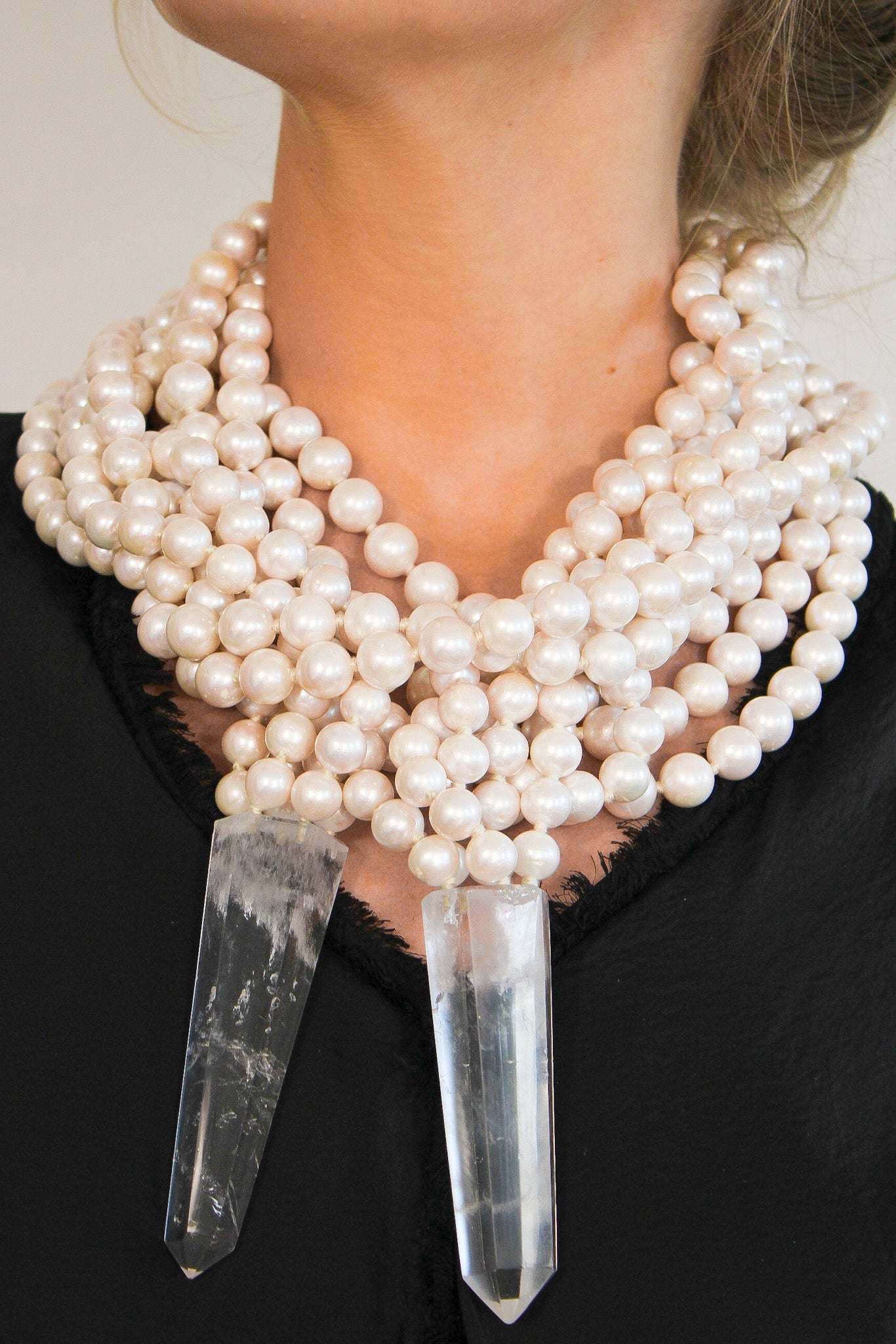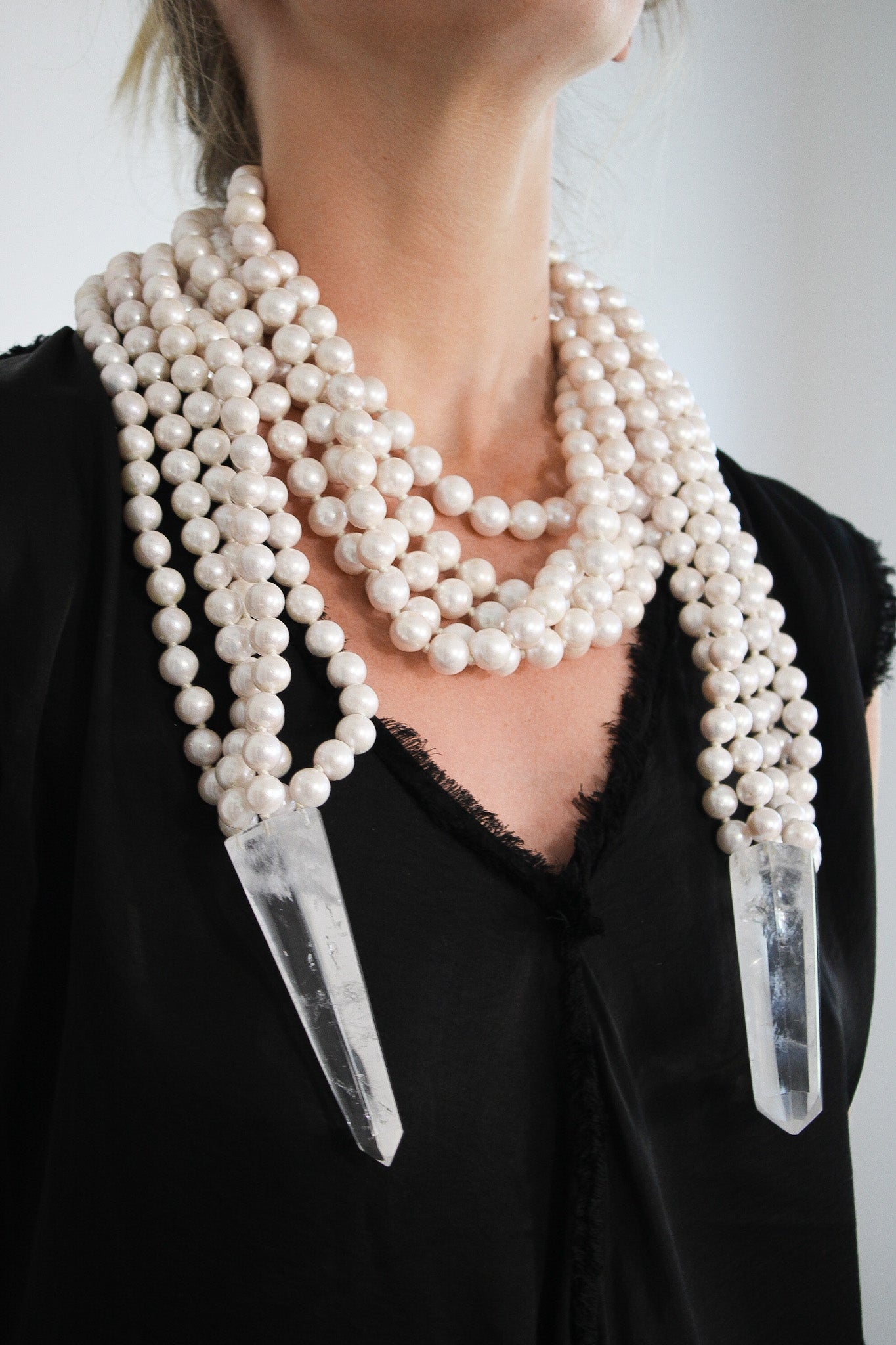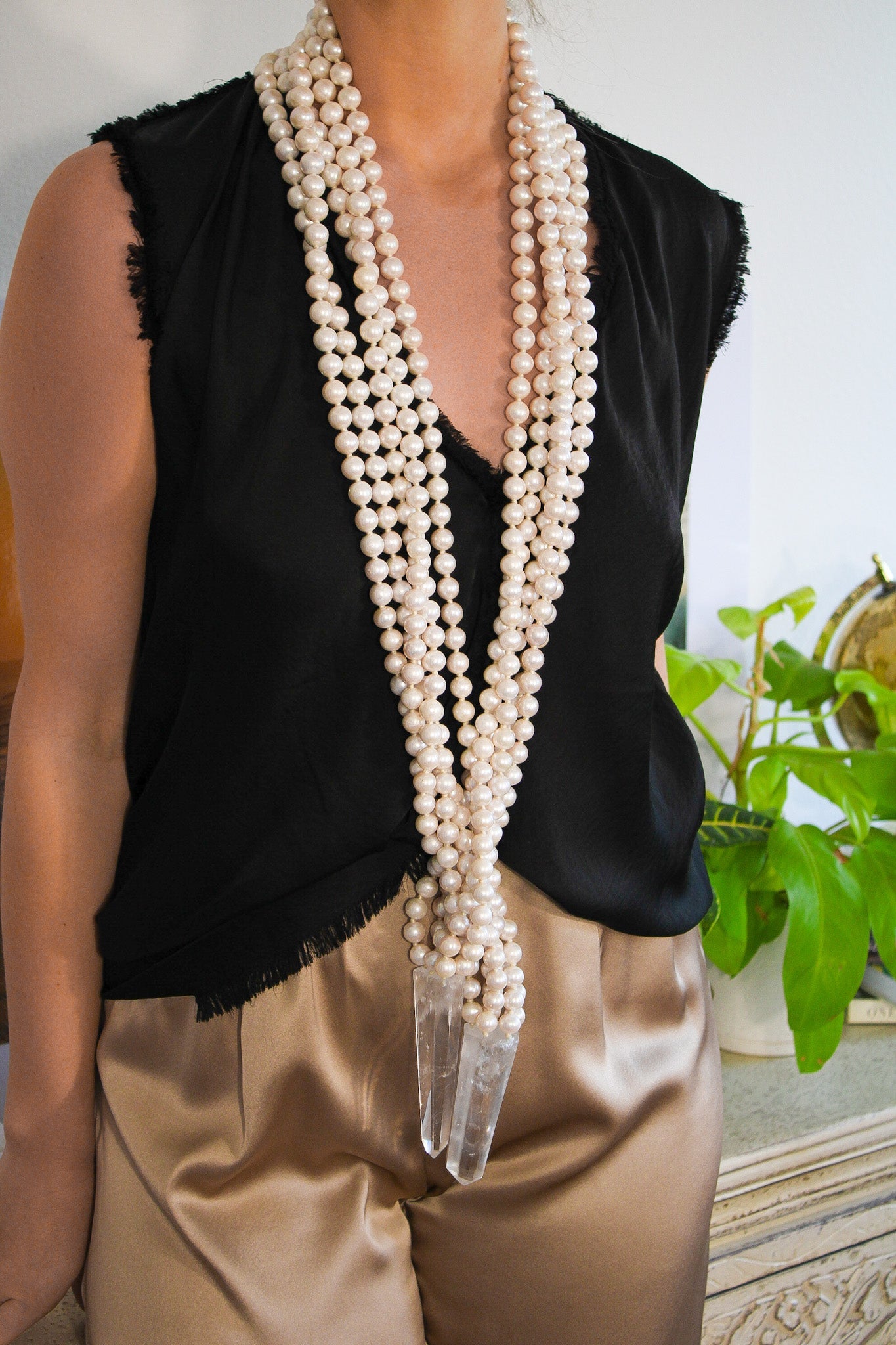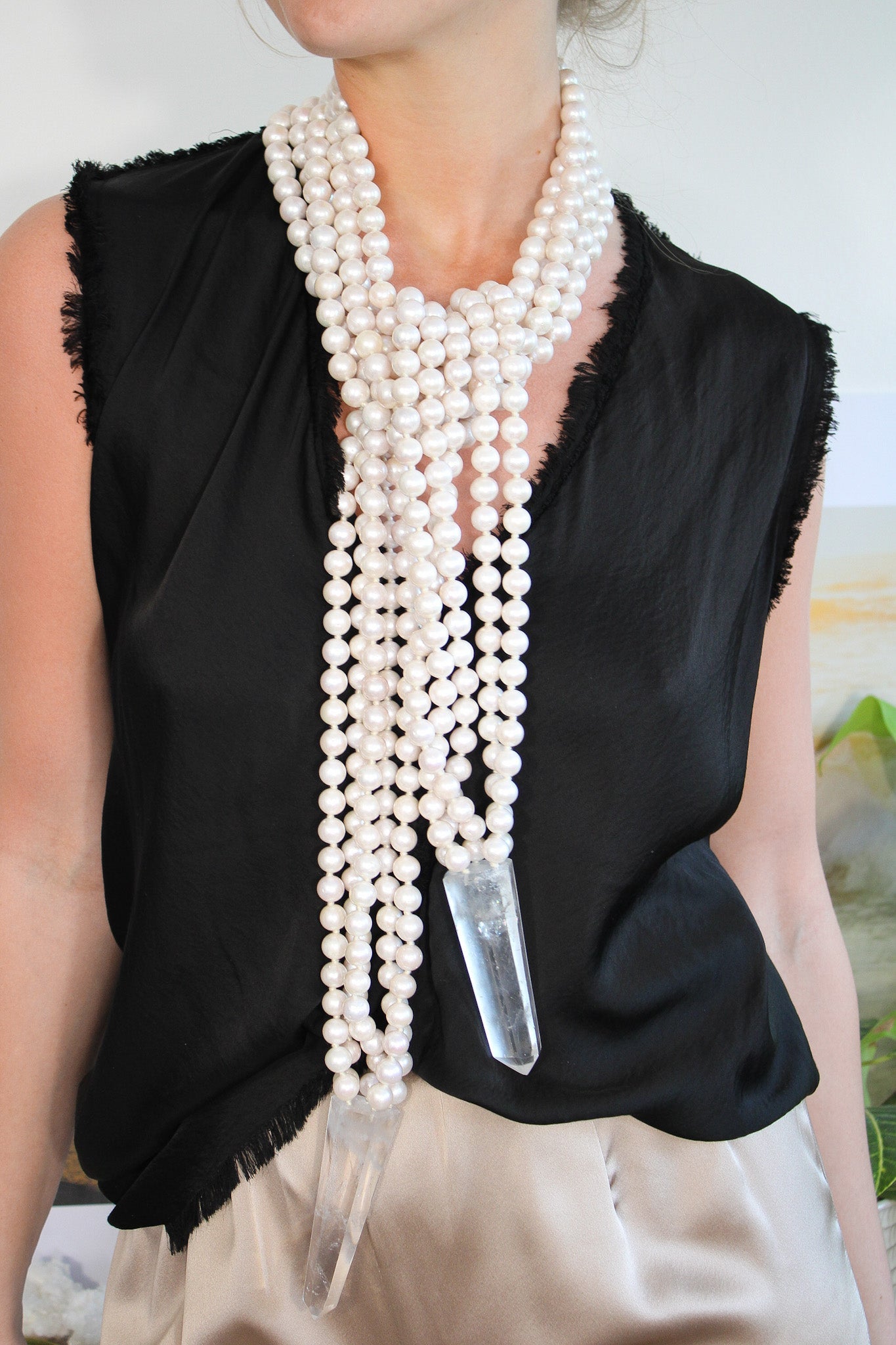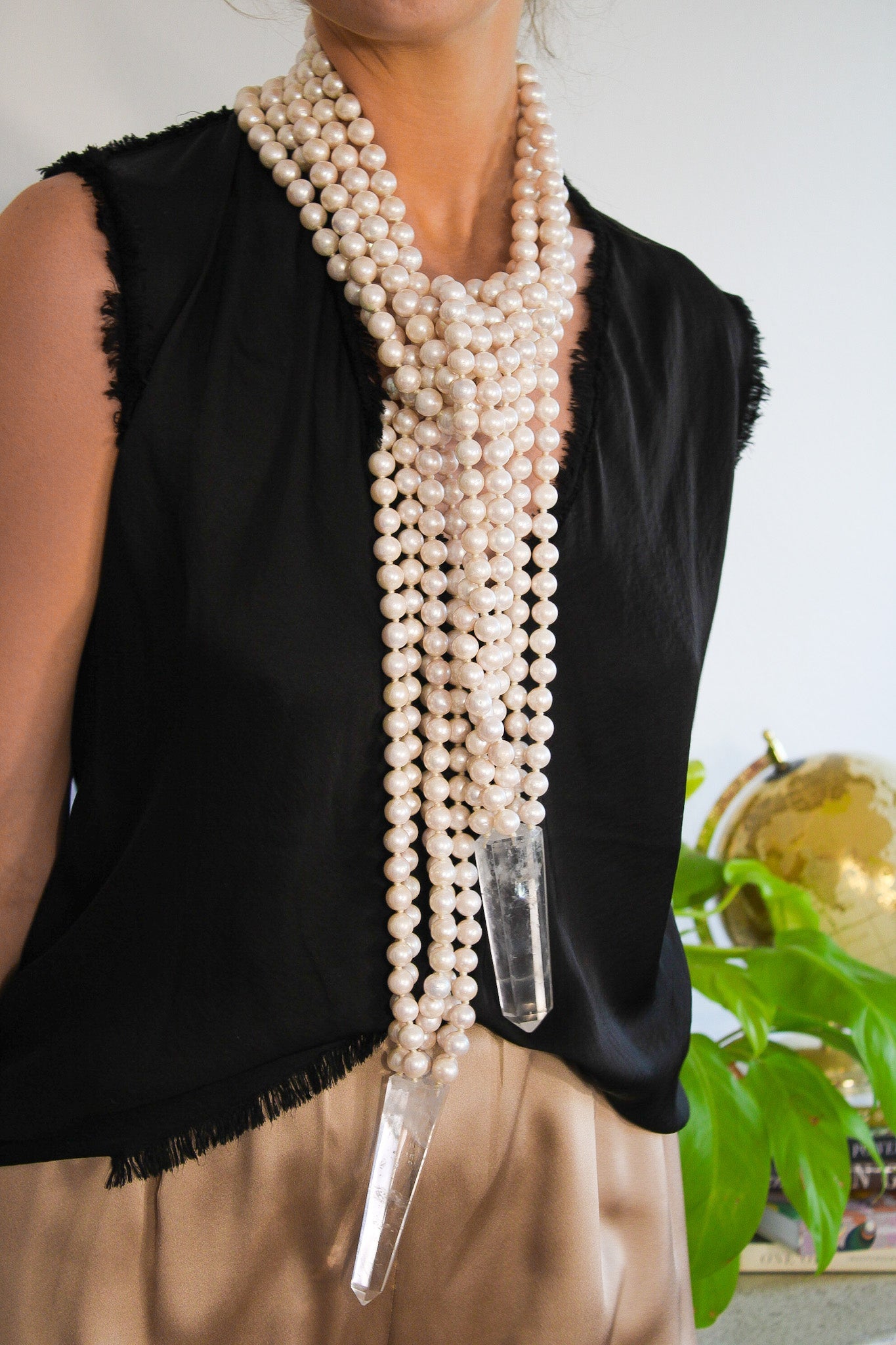 Pearl Scarf Necklace
Each piece of Monies jewelry carries its own story, and the energy that goes into creating a piece is enormous.
This one of a kind necklace is the ultimate show-stopper. Featuring five strands of opera-length authentic 12mm white pearls with two large crystal quartz towers at the base. Endless styling options. The energy held within this piece is like nothing we've seen before. 
Measurements: Roughly a 96 inch length, this is a heavyweight necklace. 
Made in Copenhagen, Denmark